A Cozy Double/Twin Room w/Pool 5′ to the Oldtown – Hồng Nhung
Hội An, Quang Nam Province, Vietnam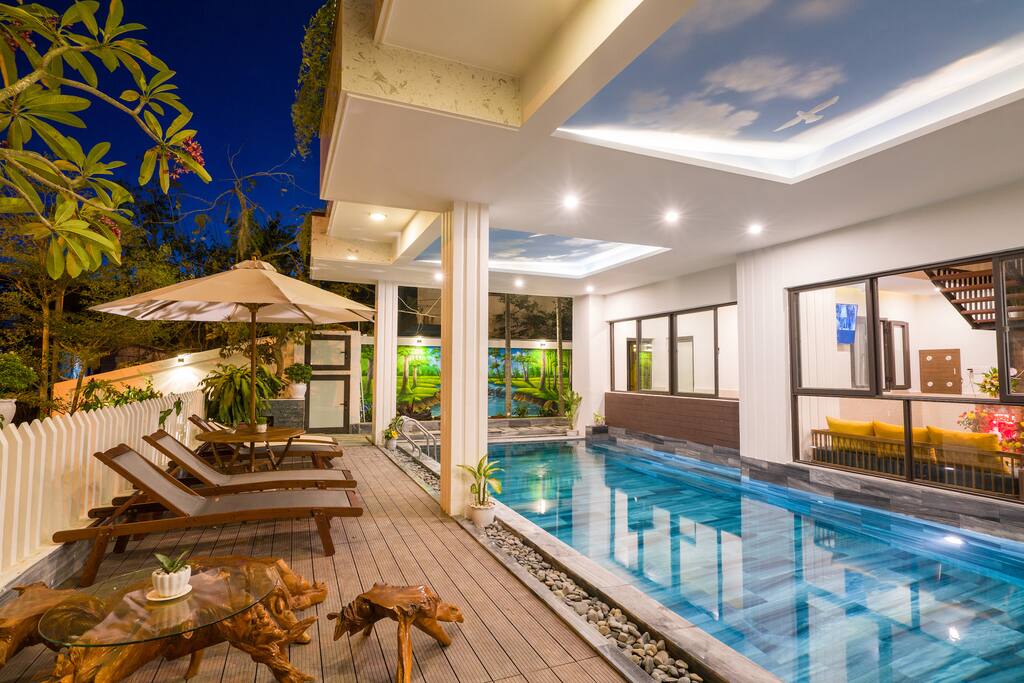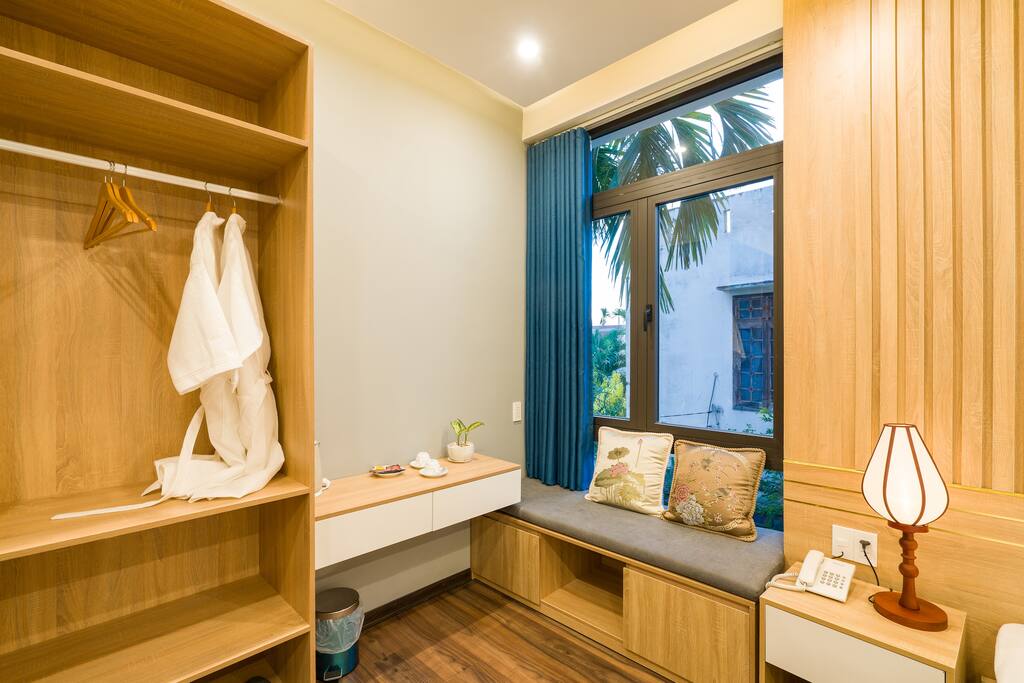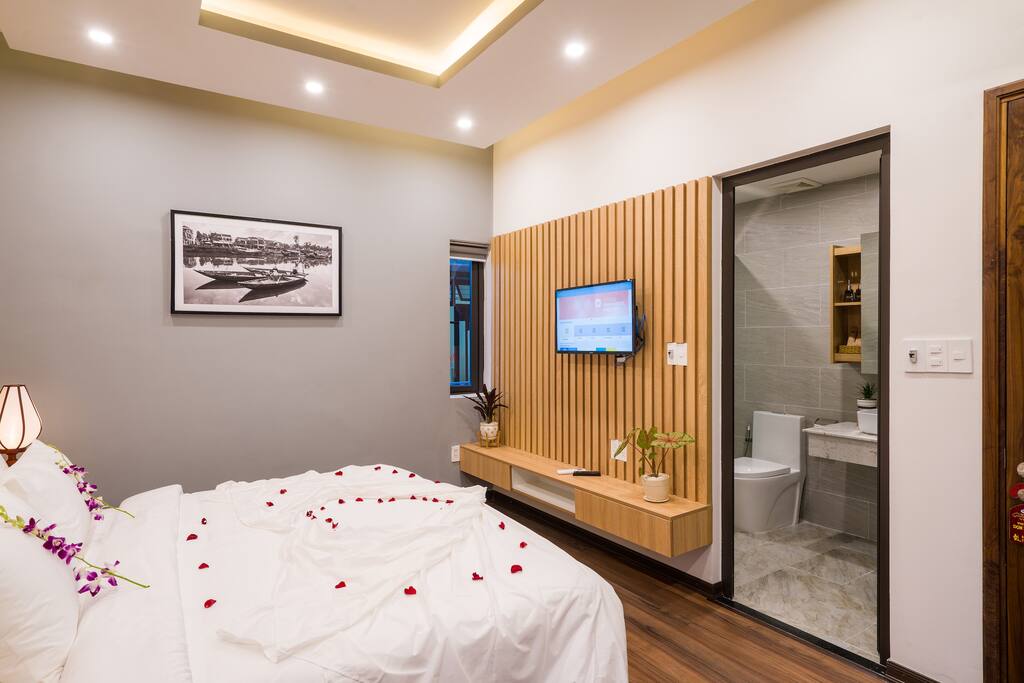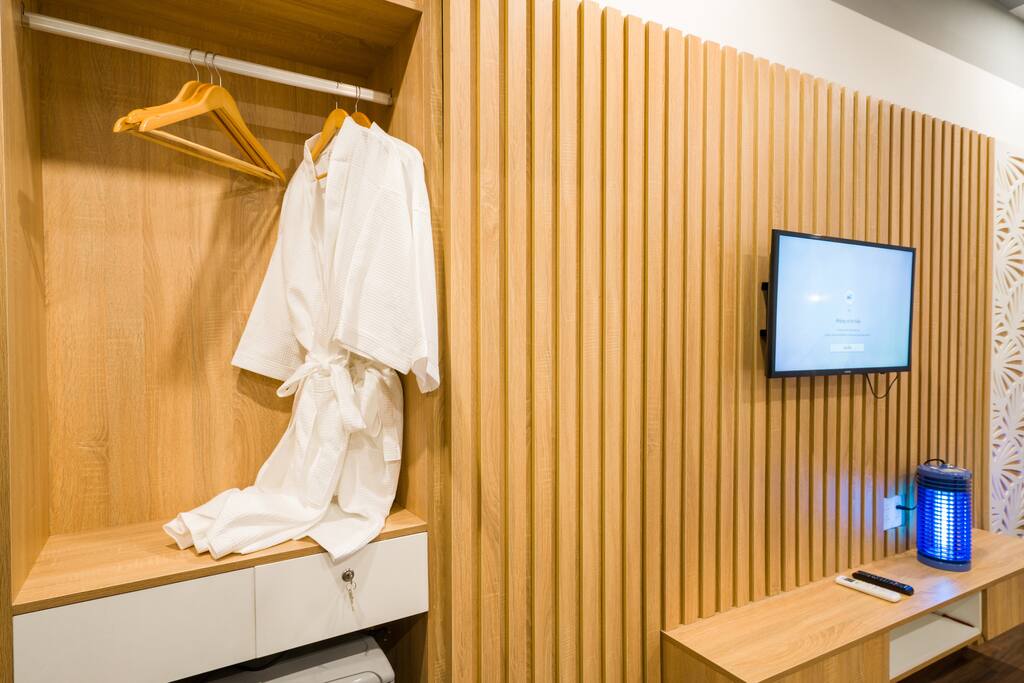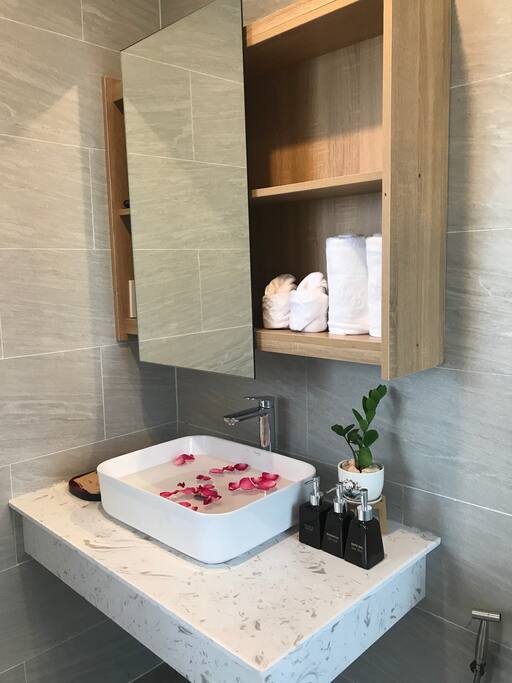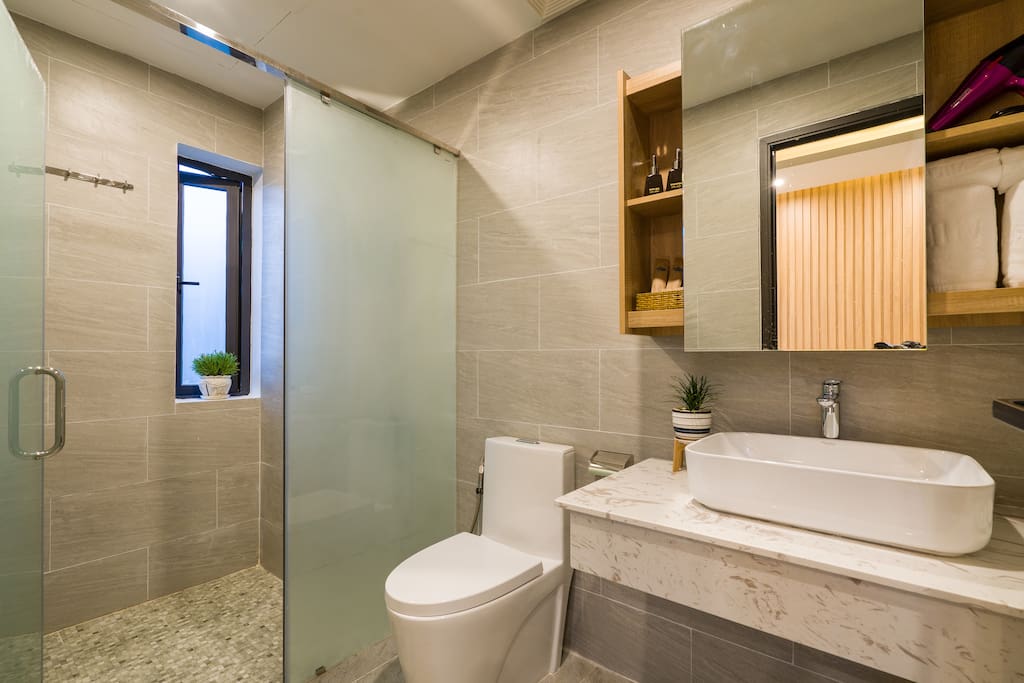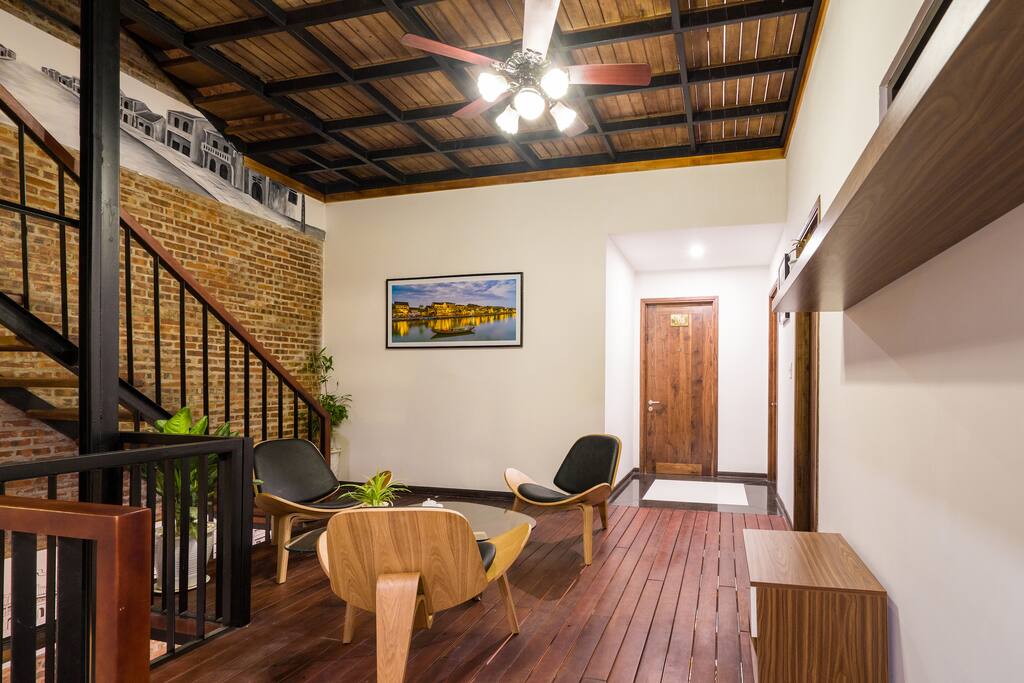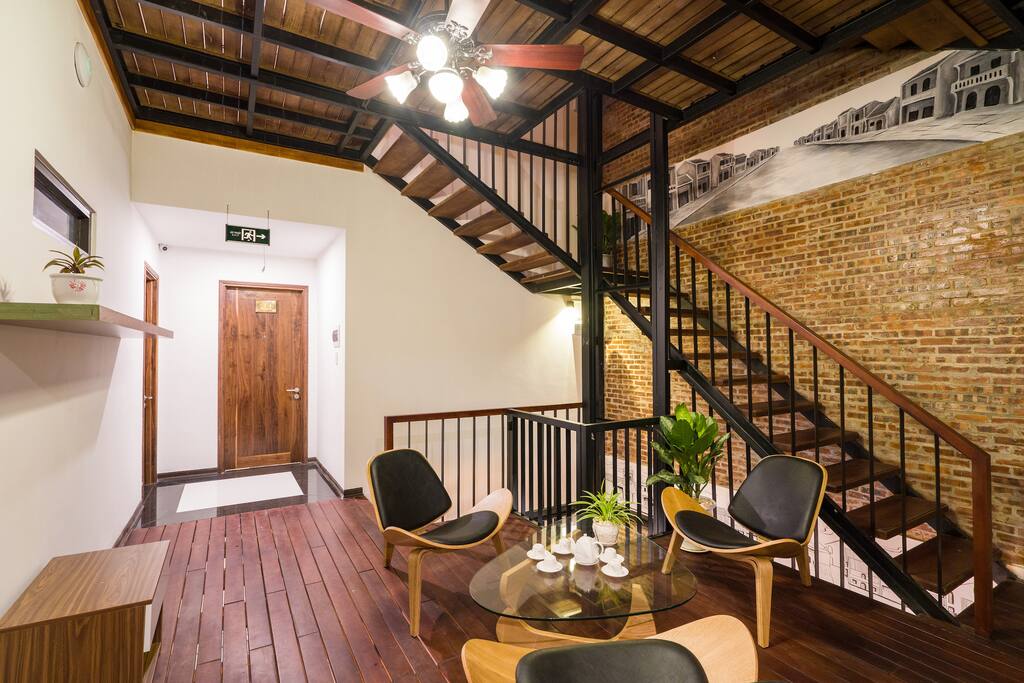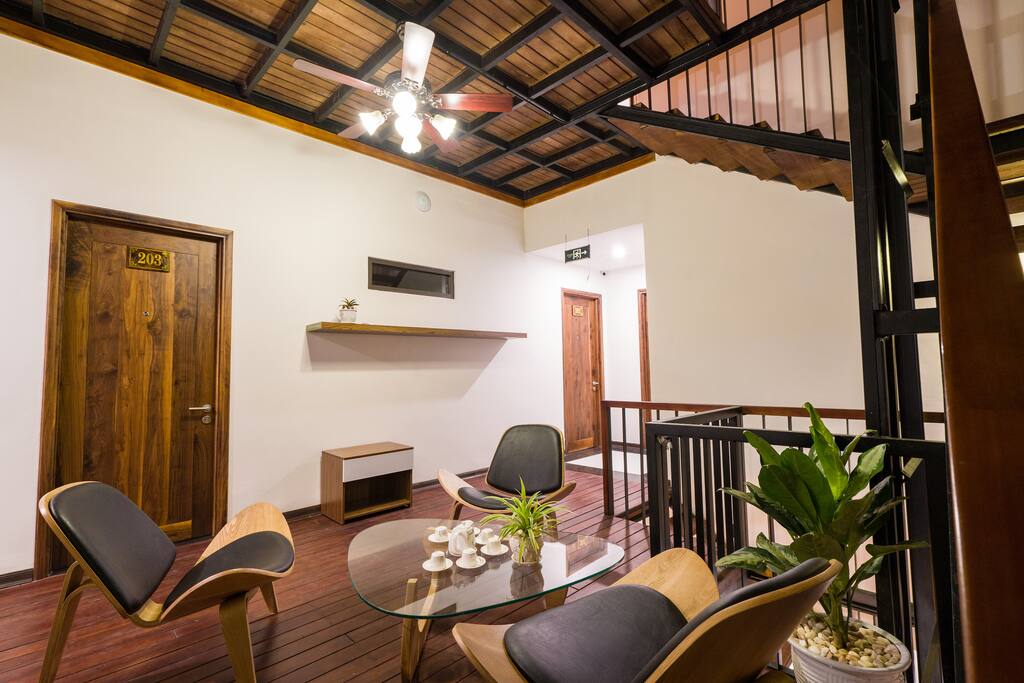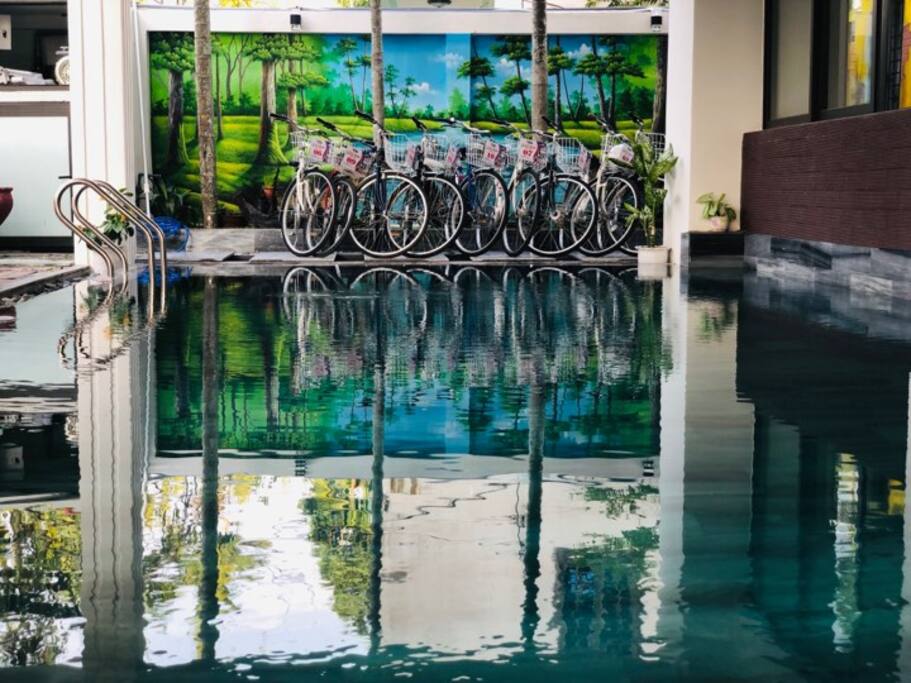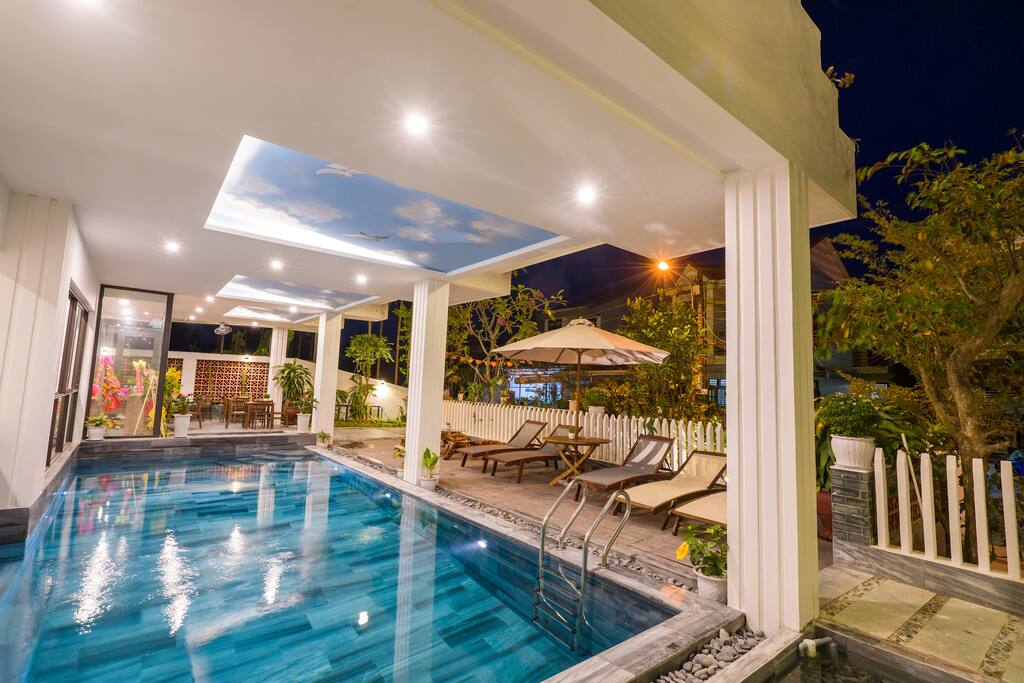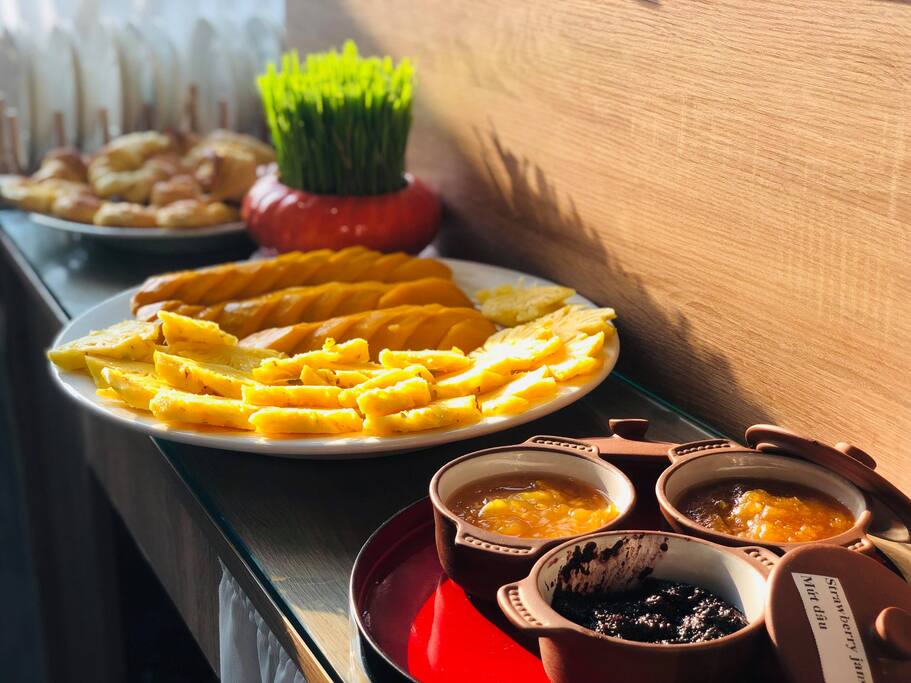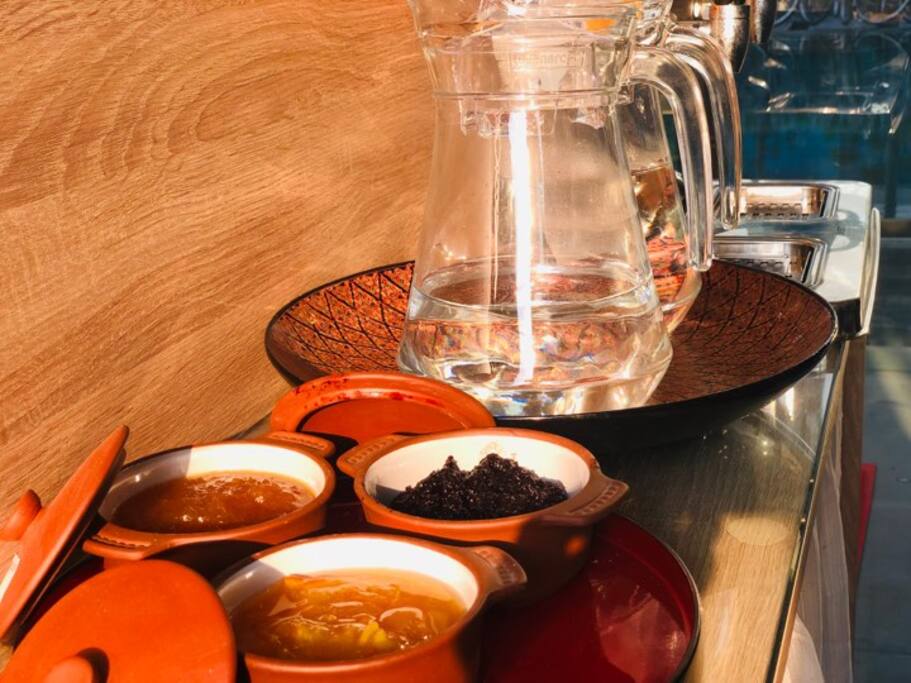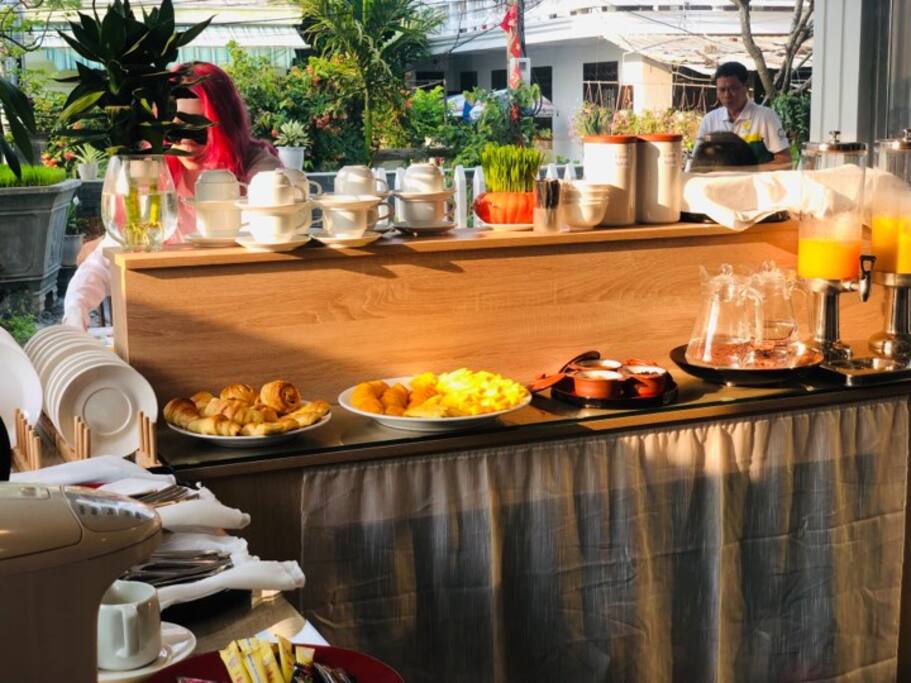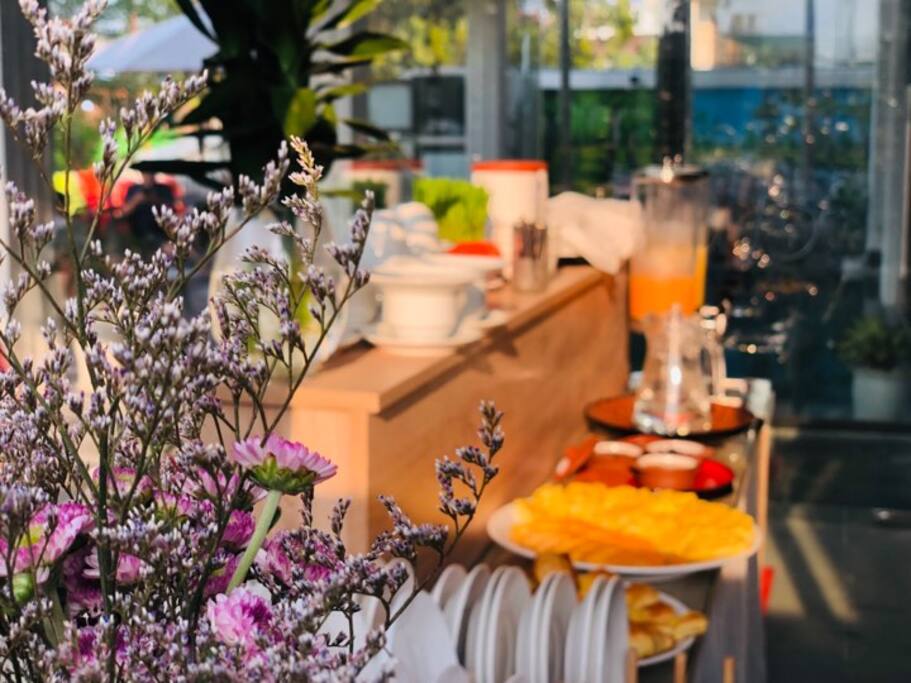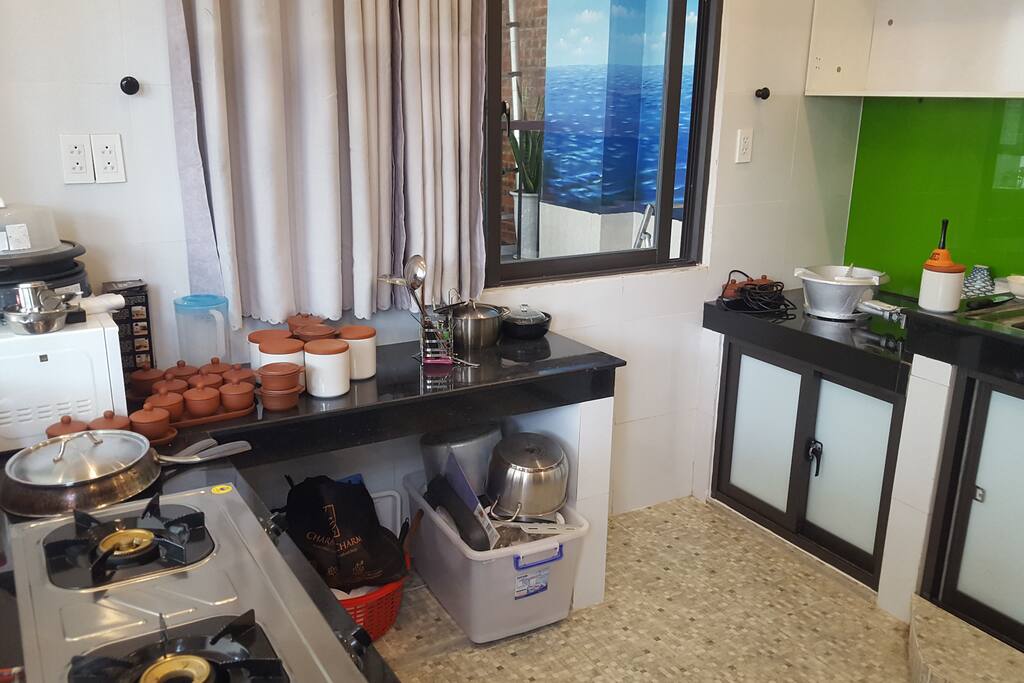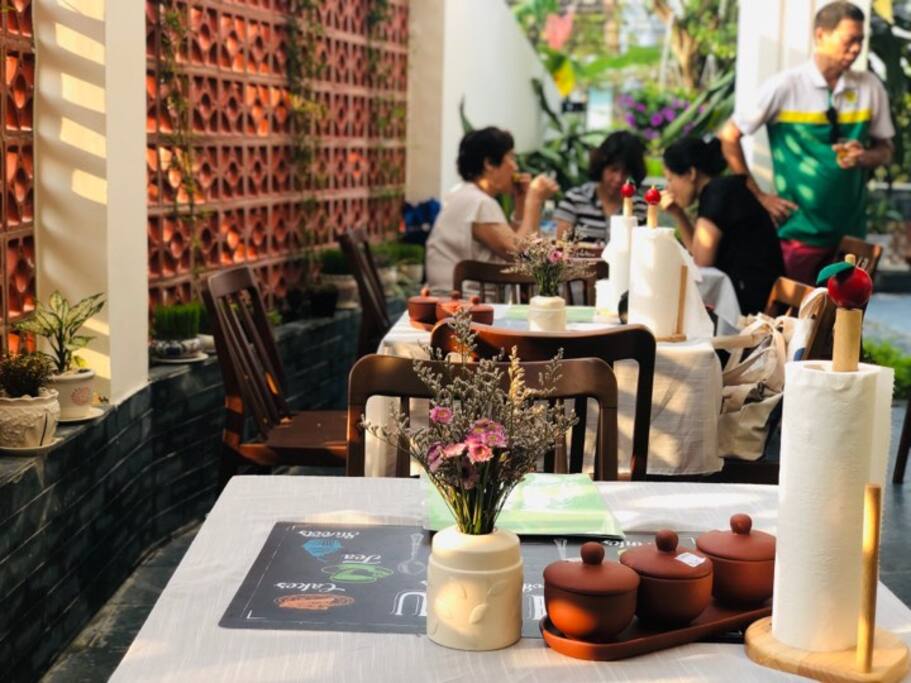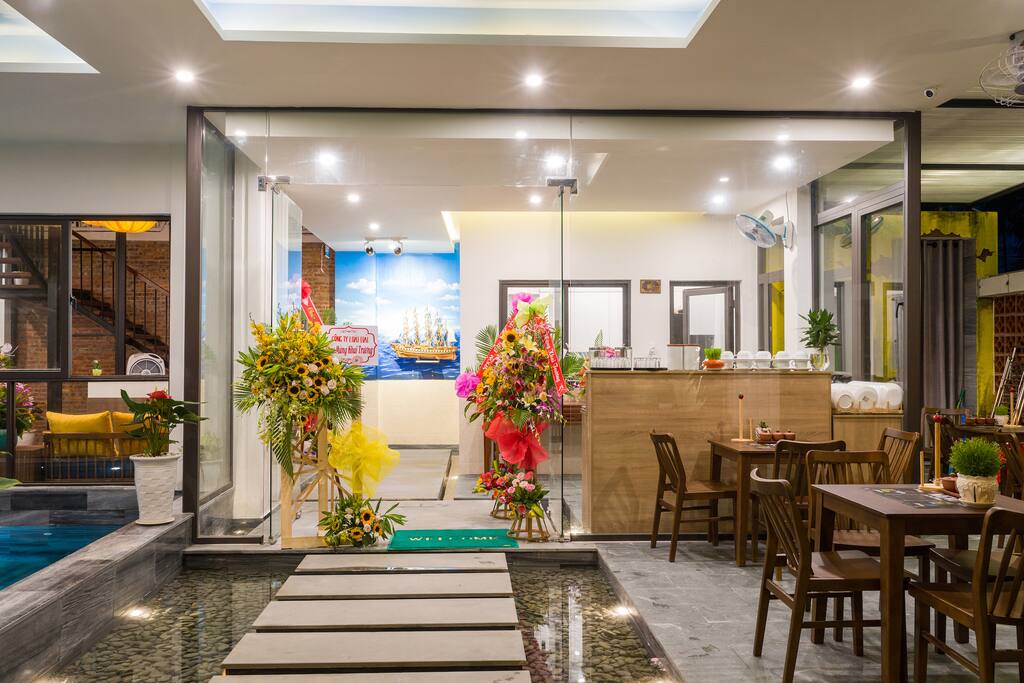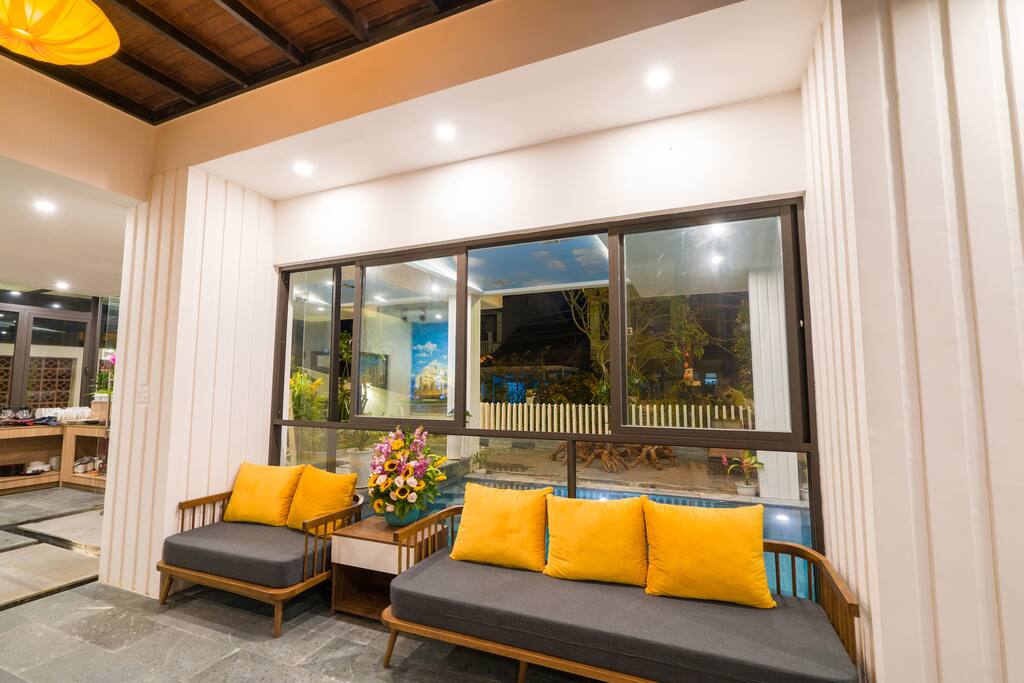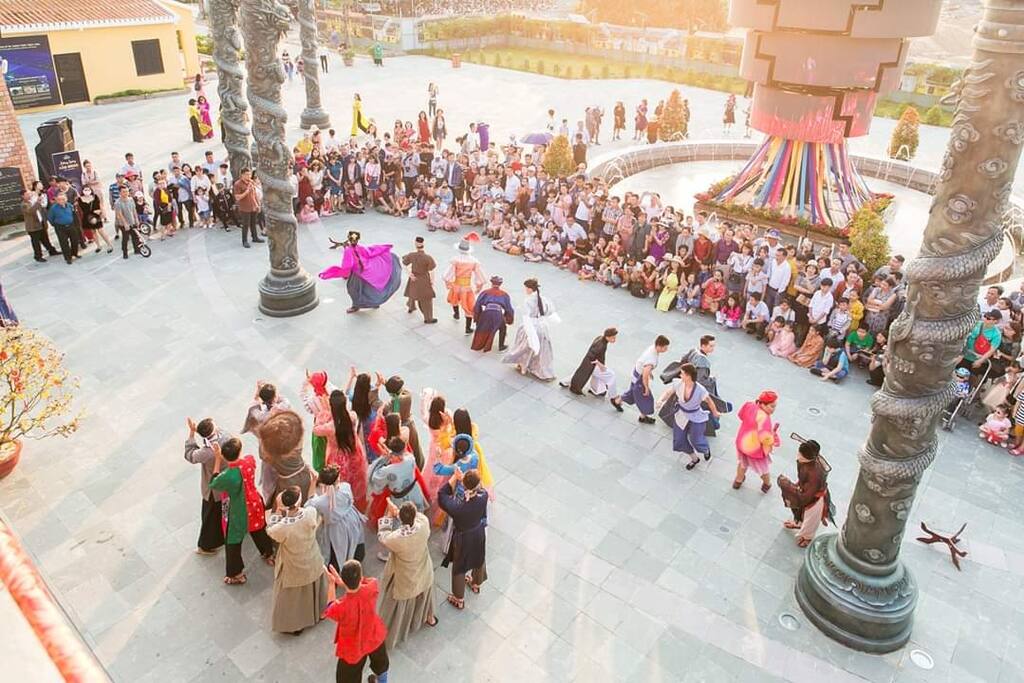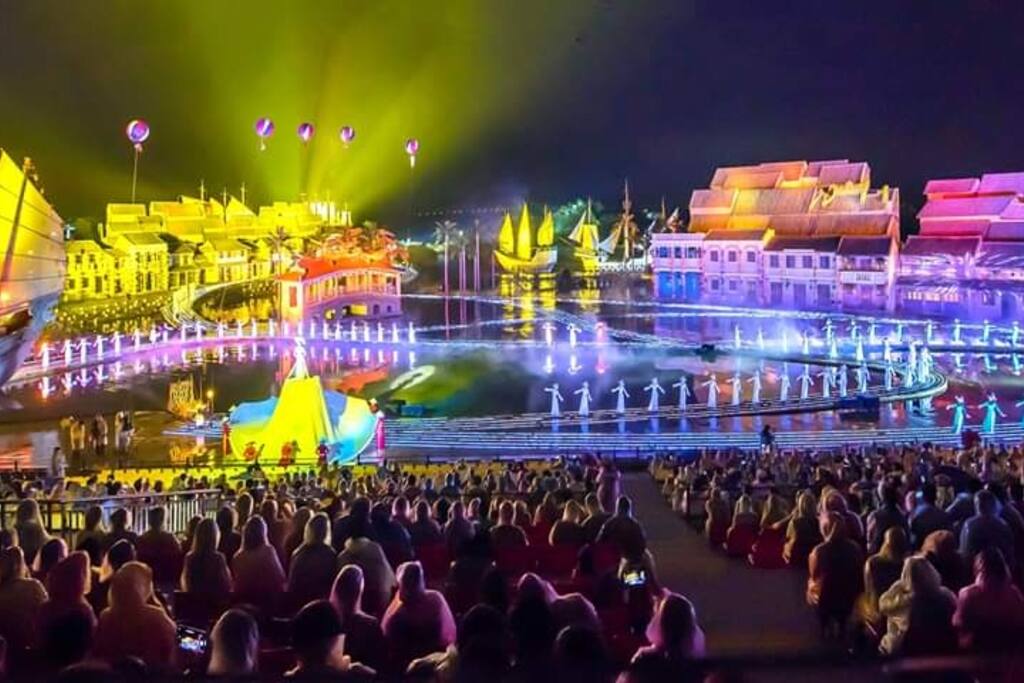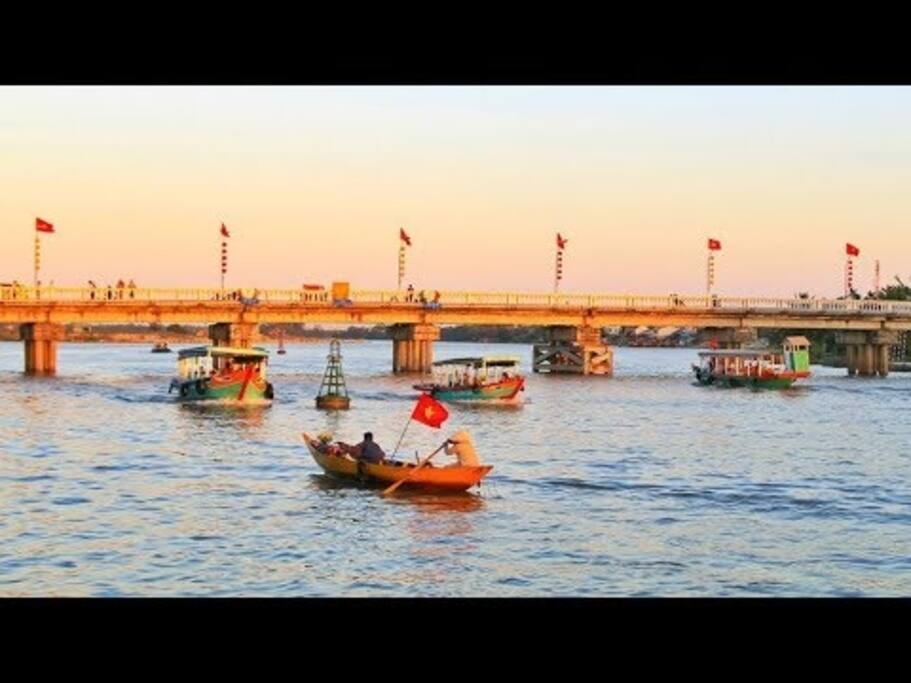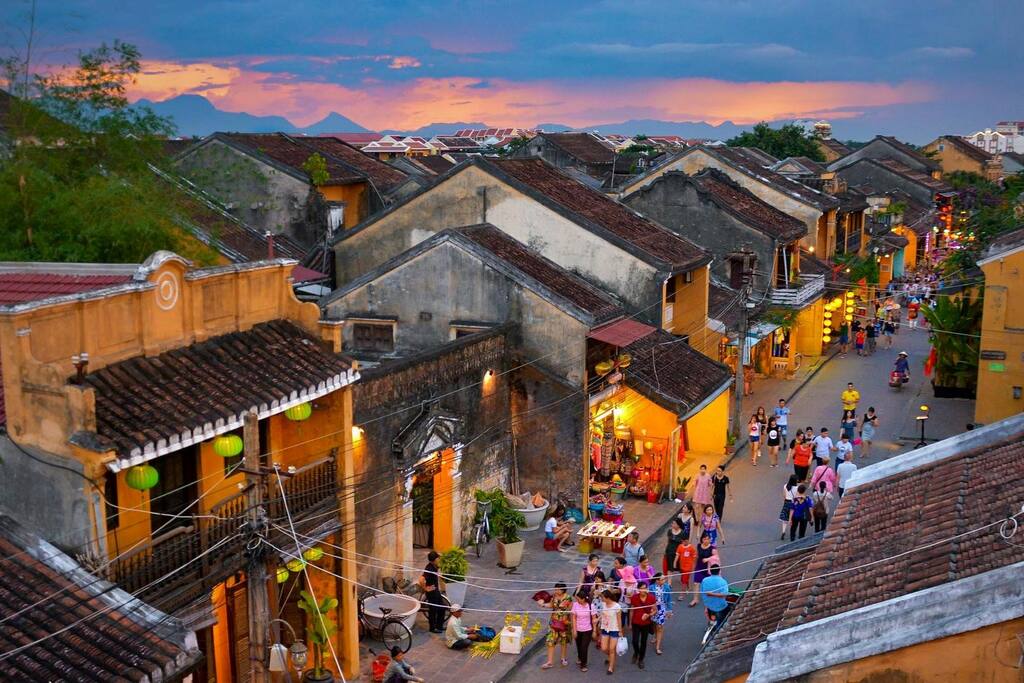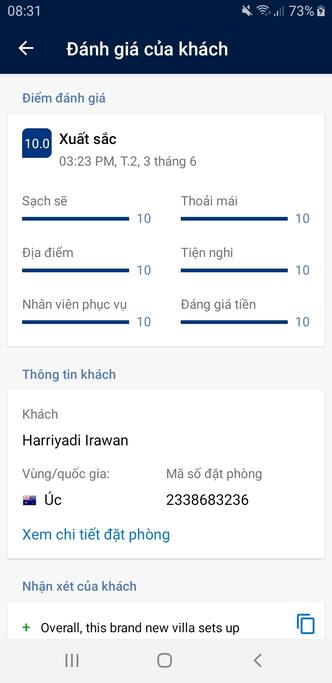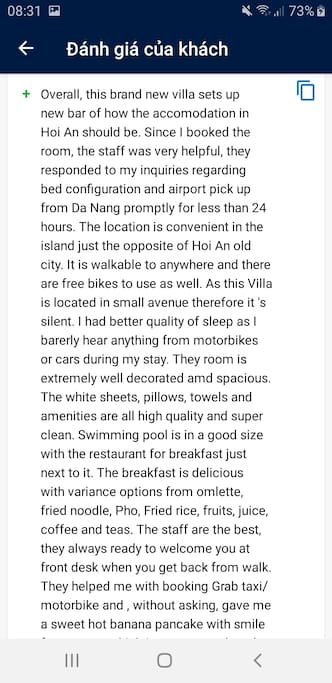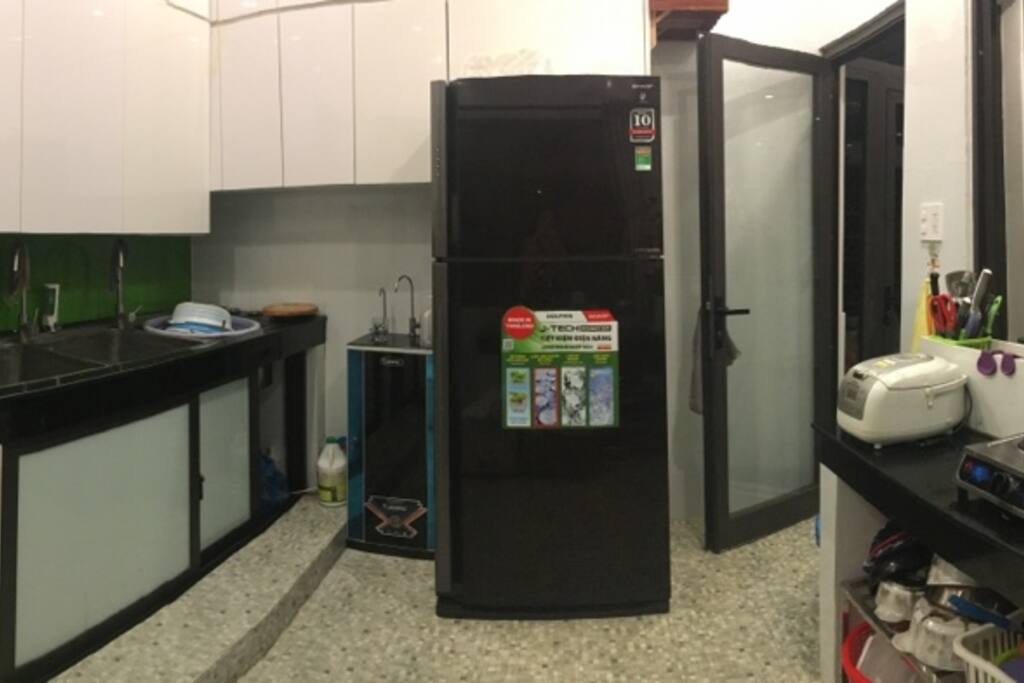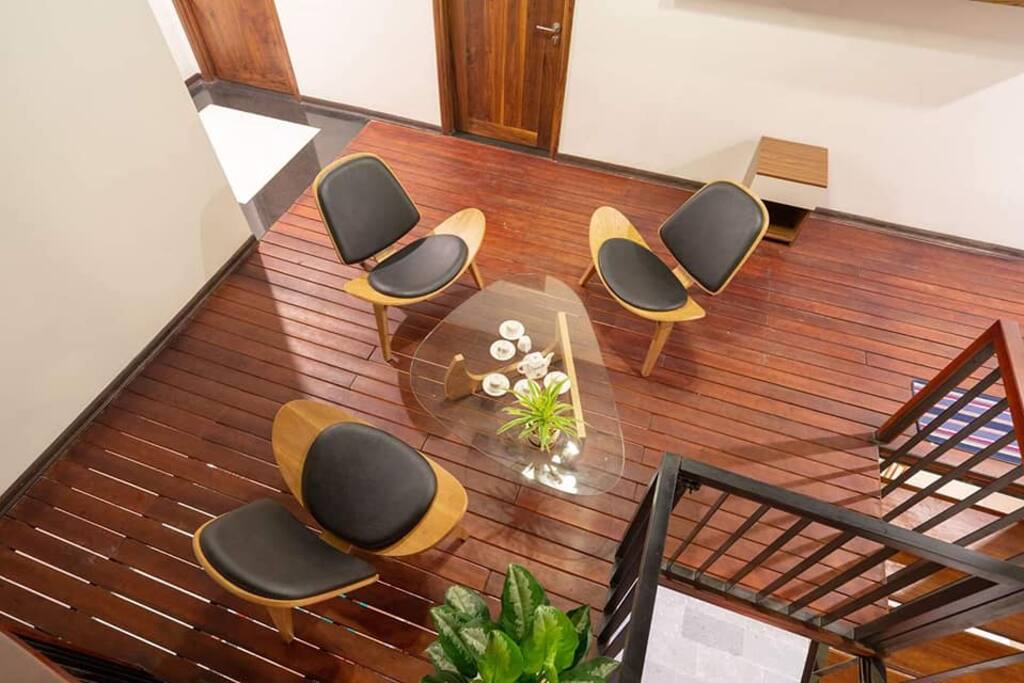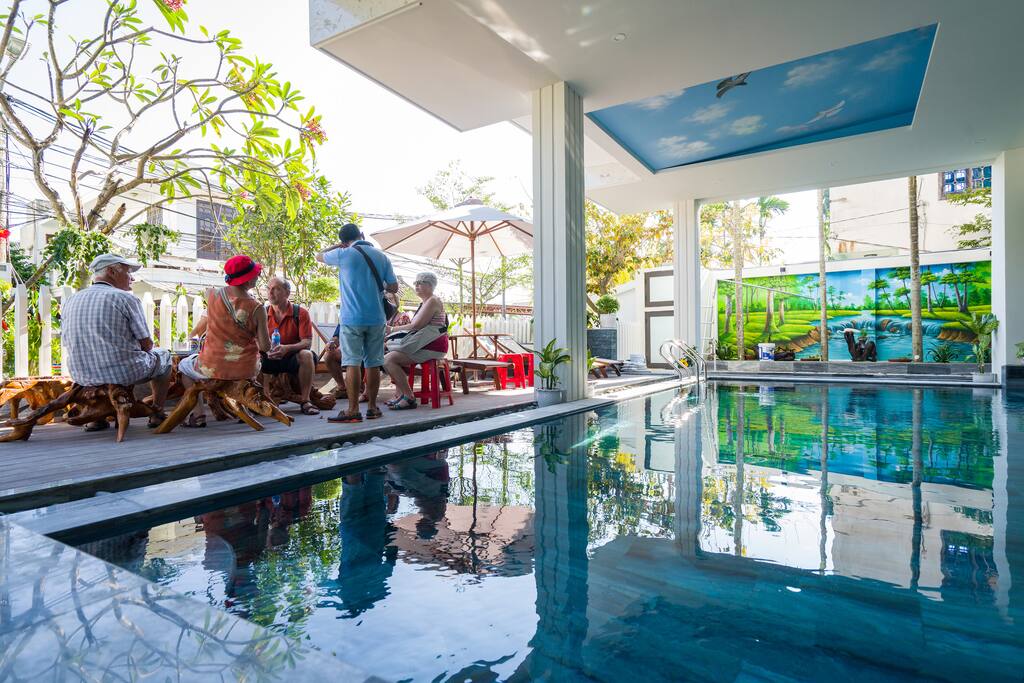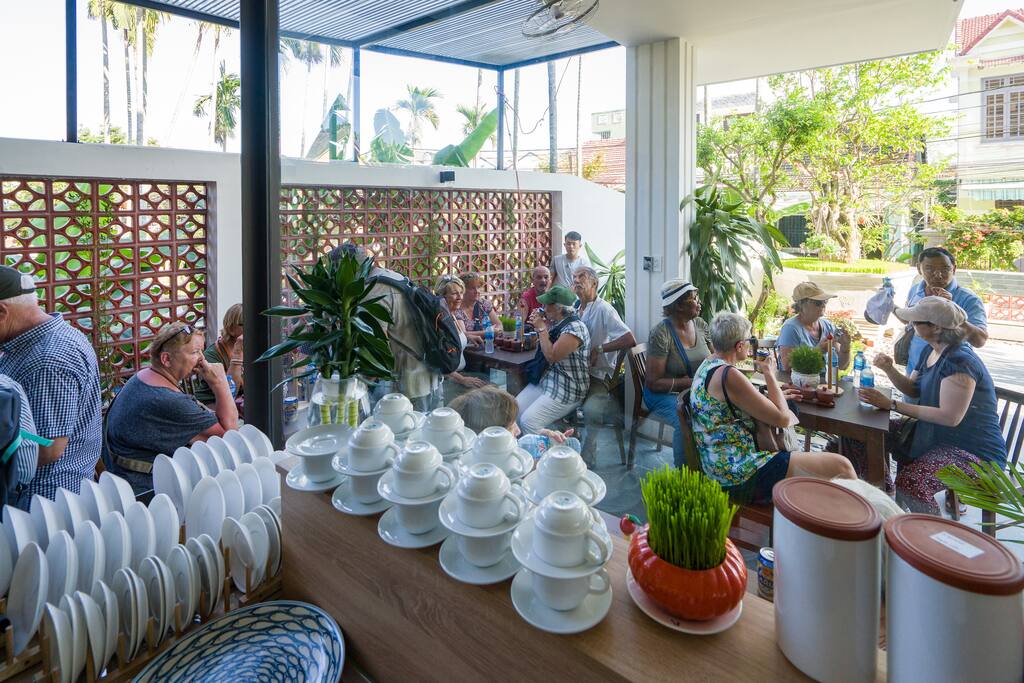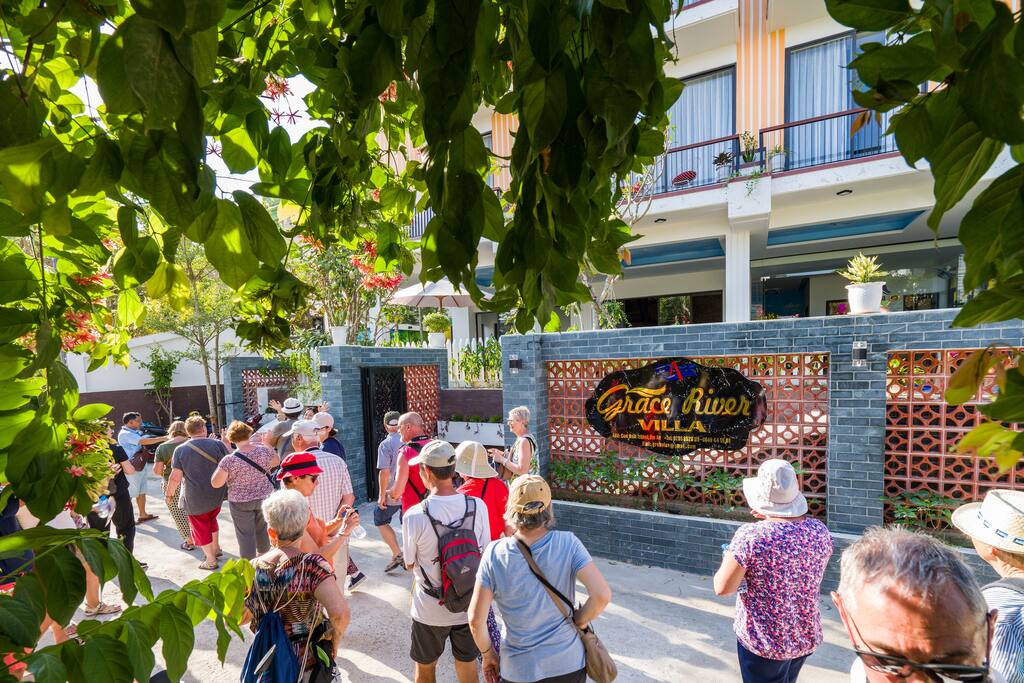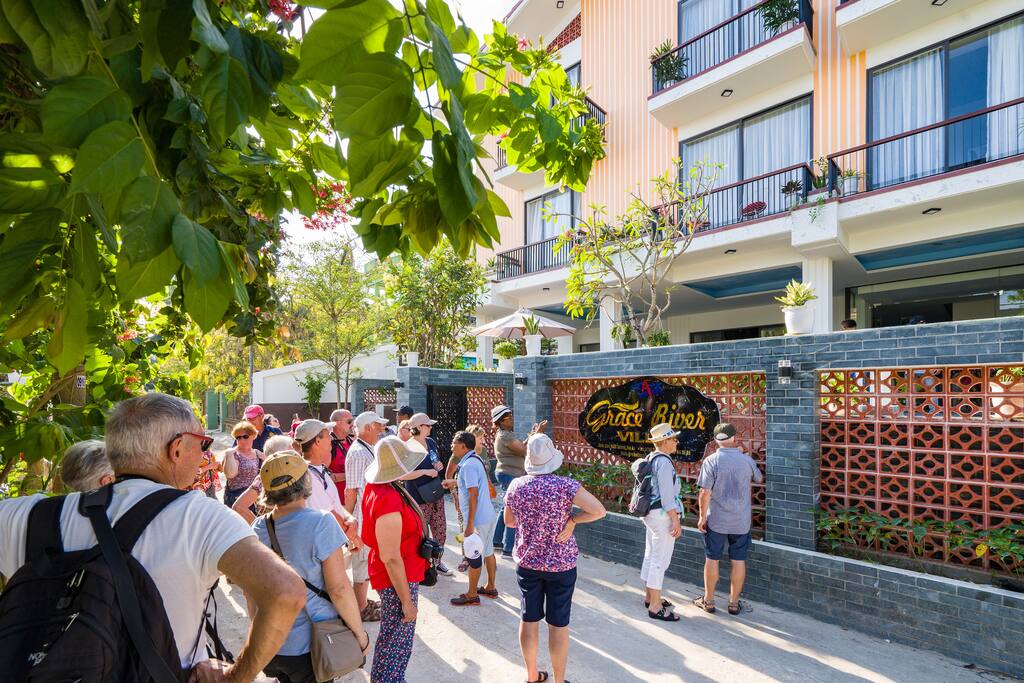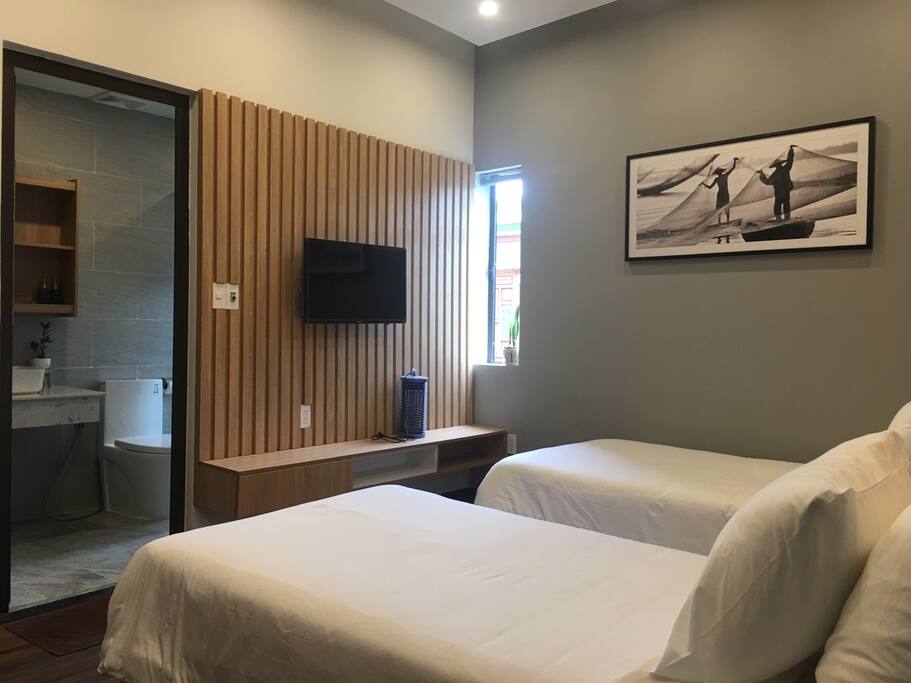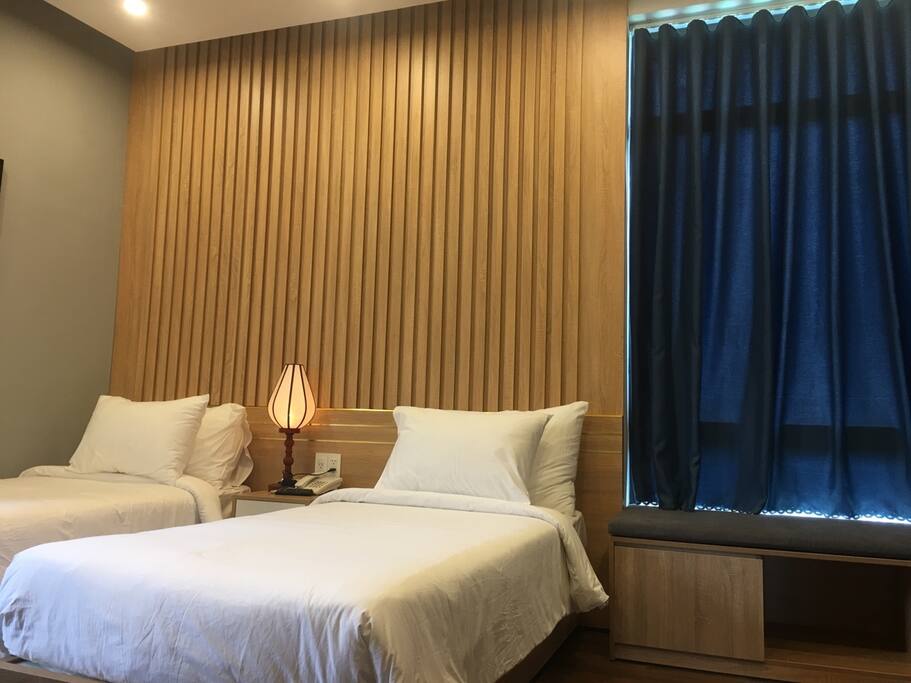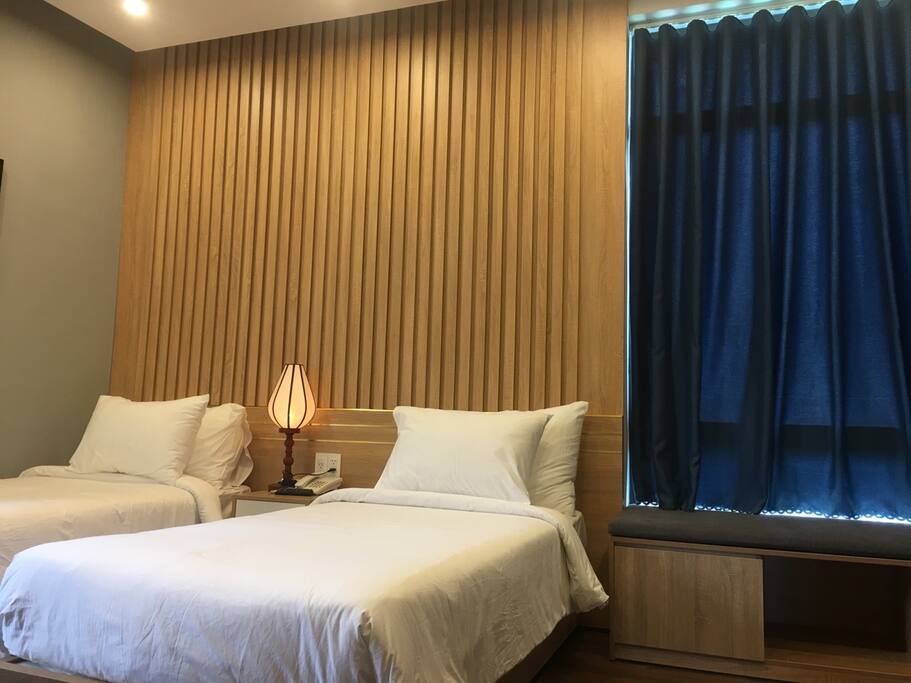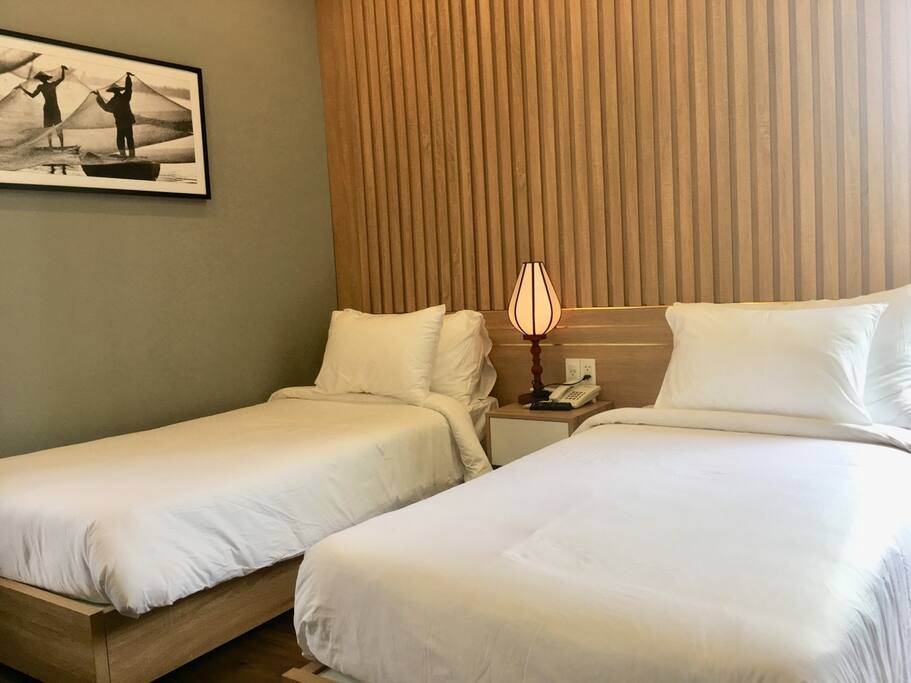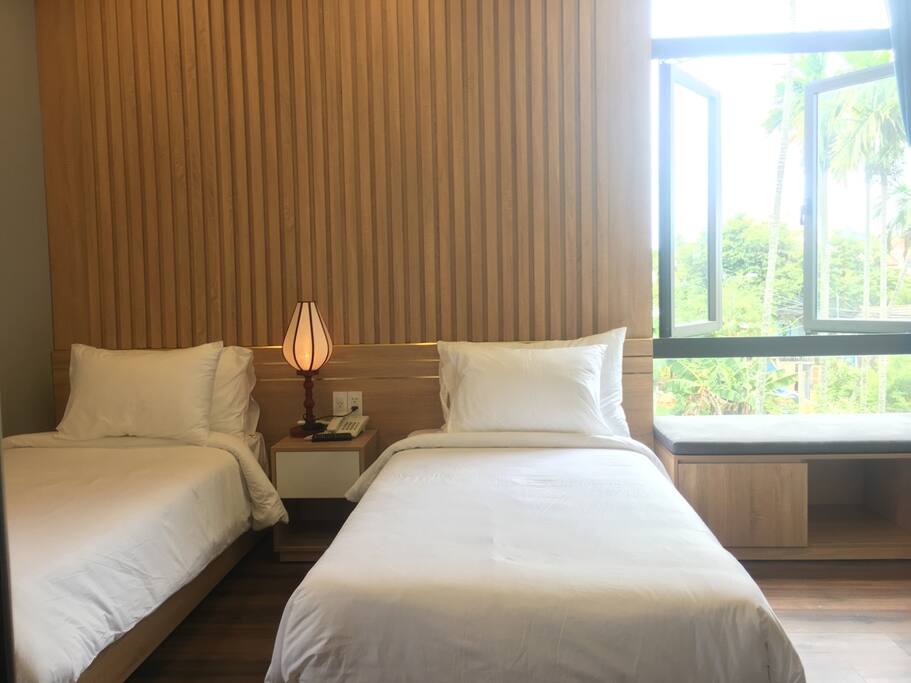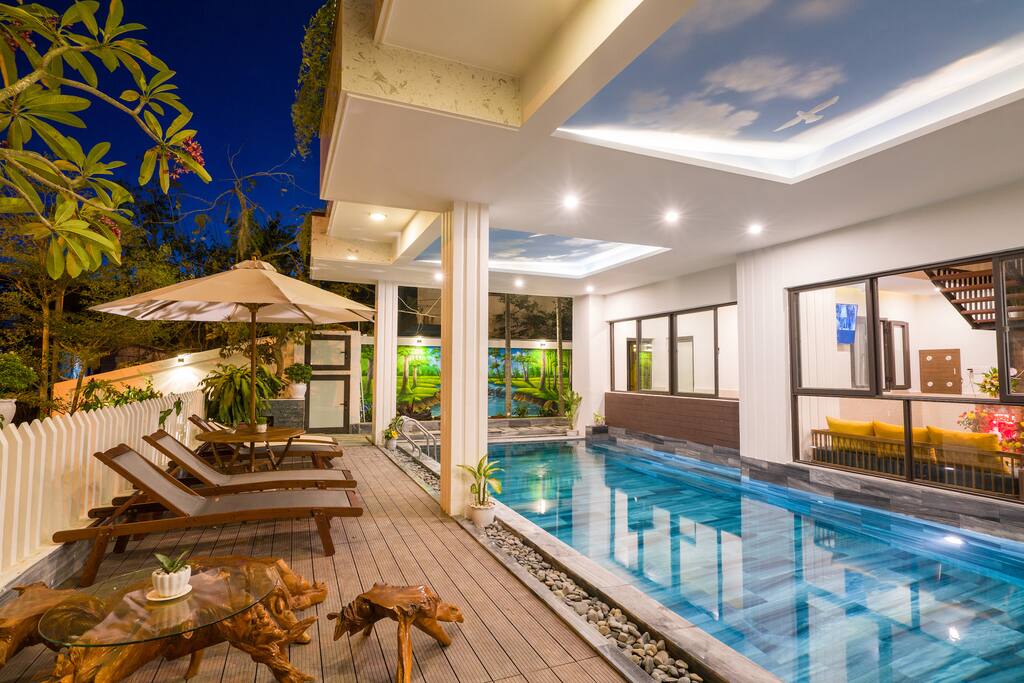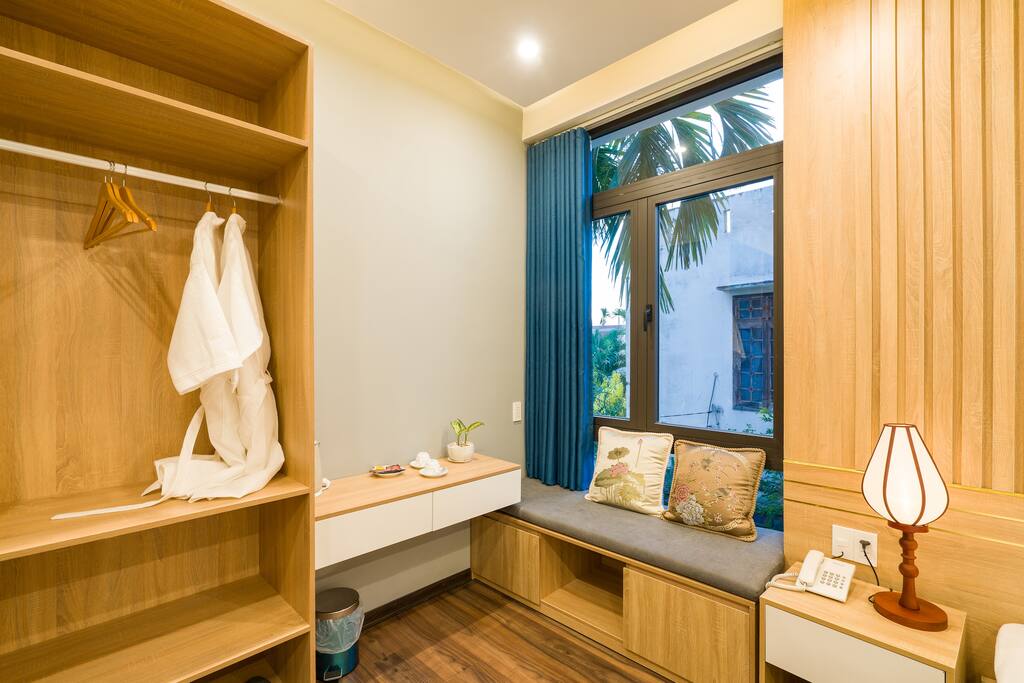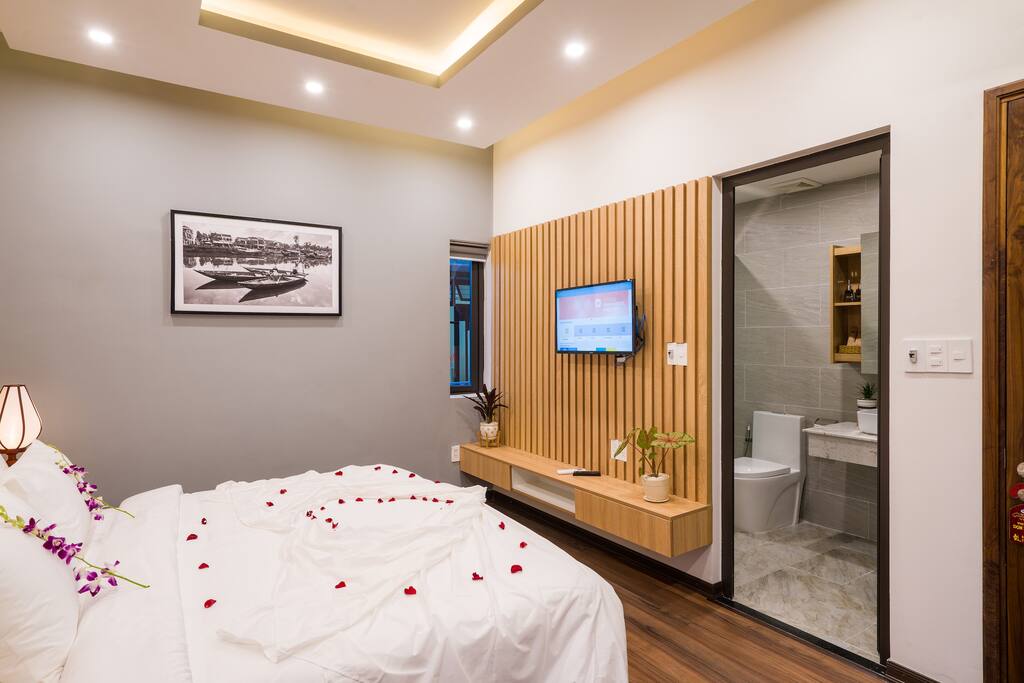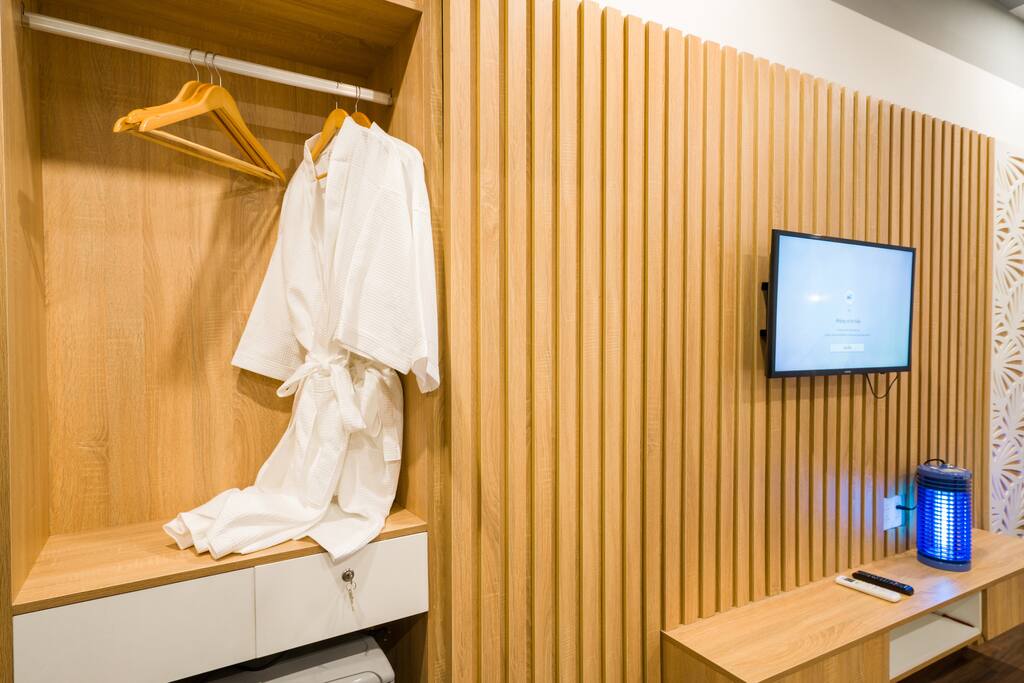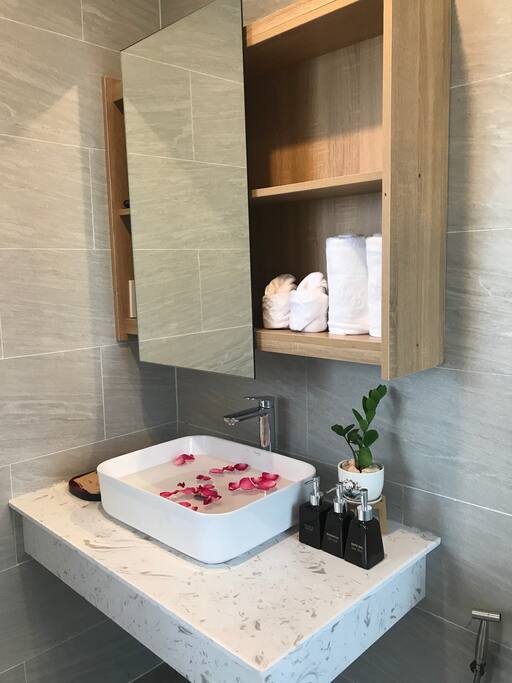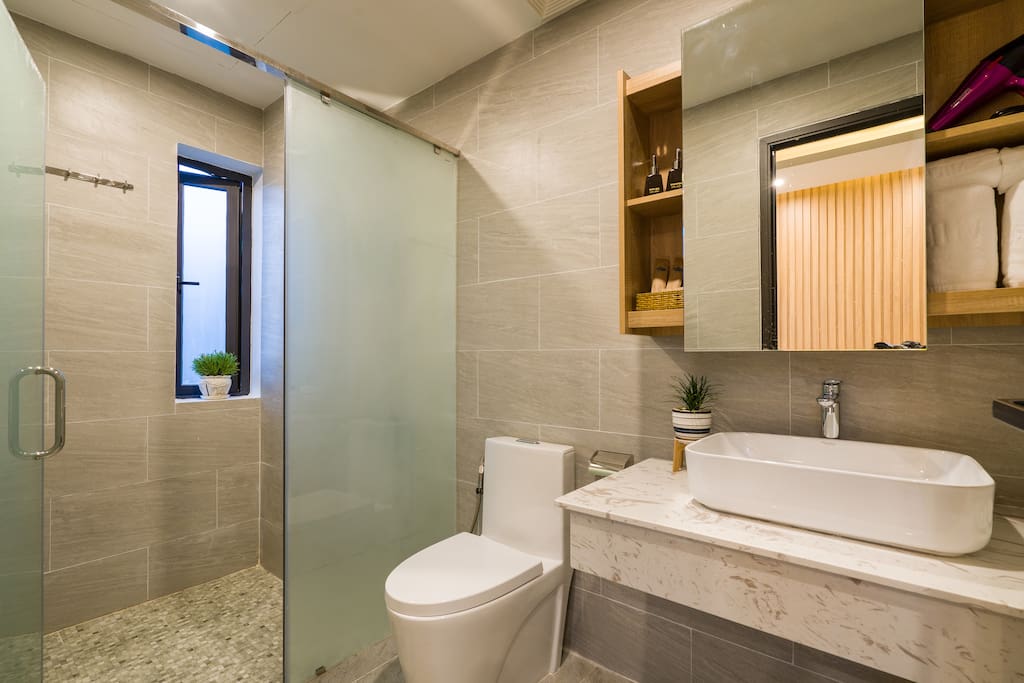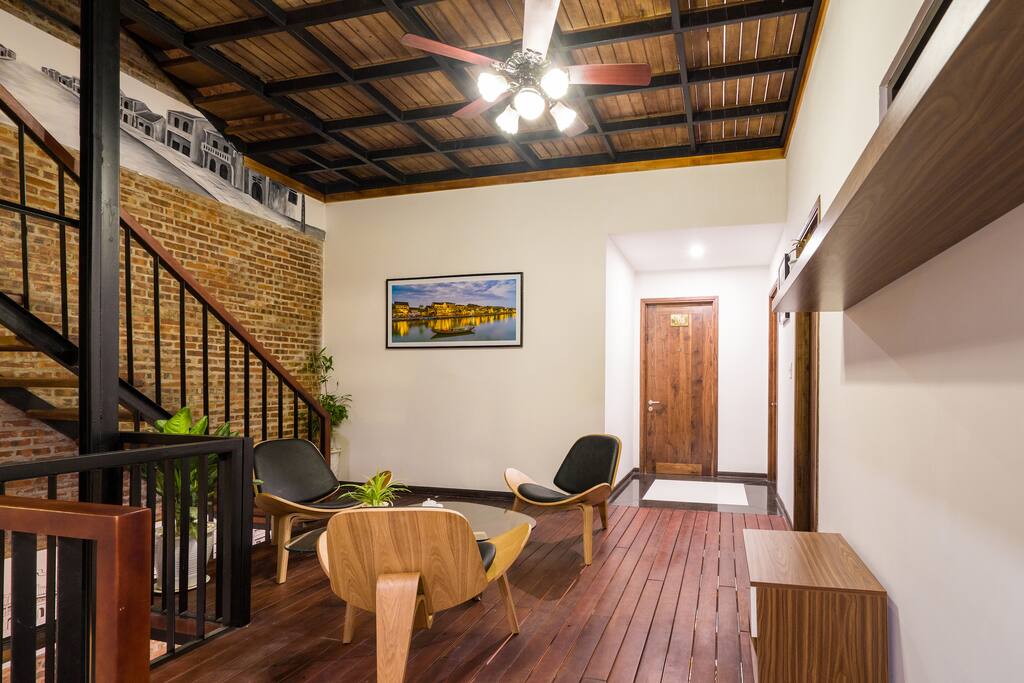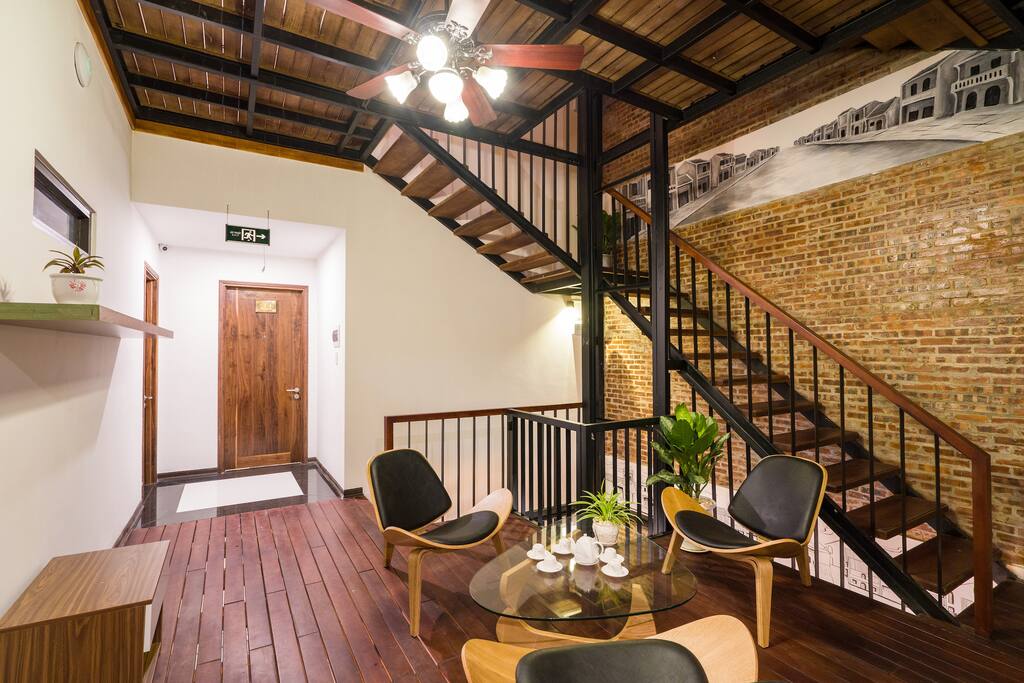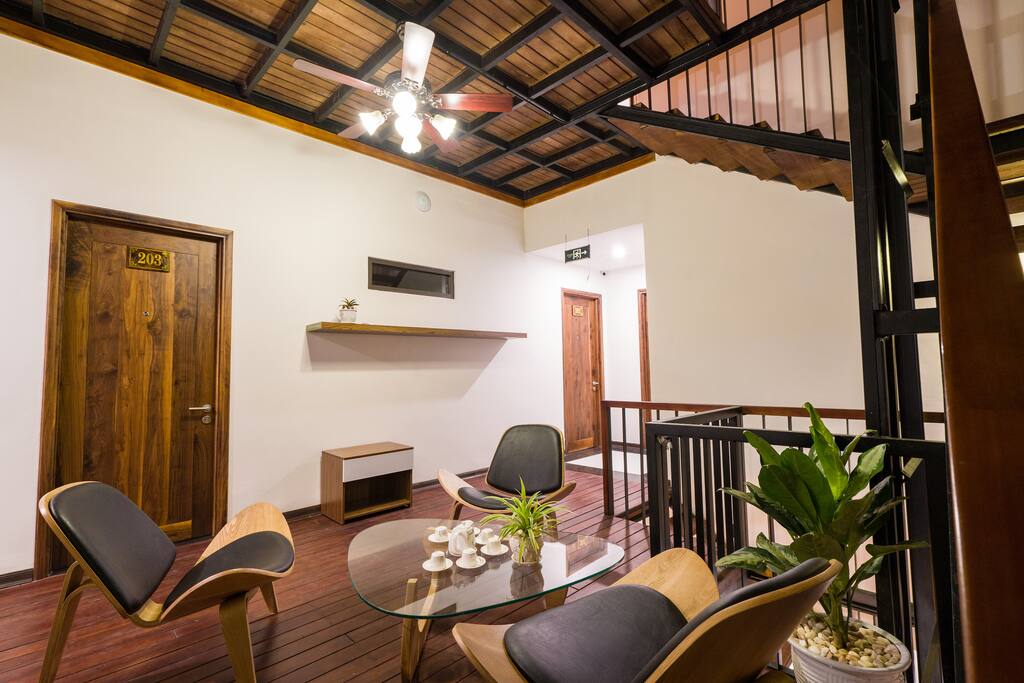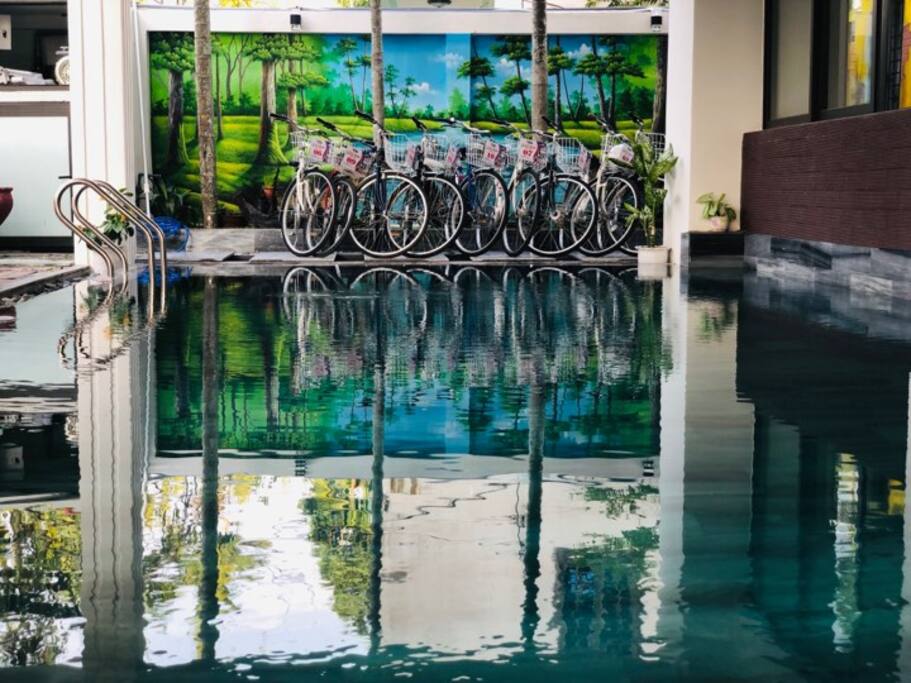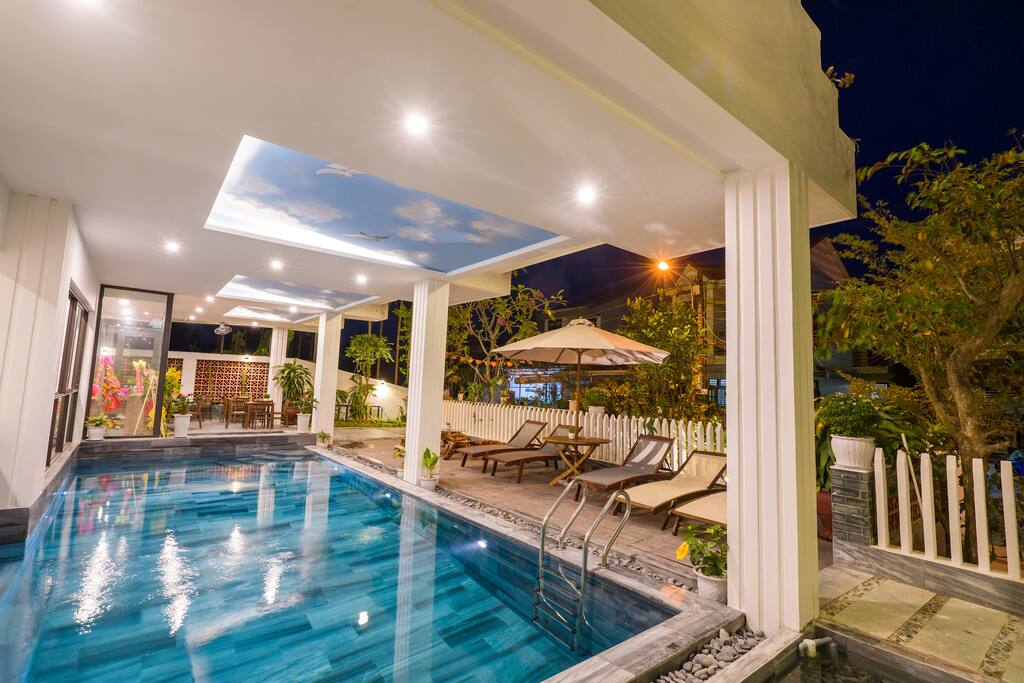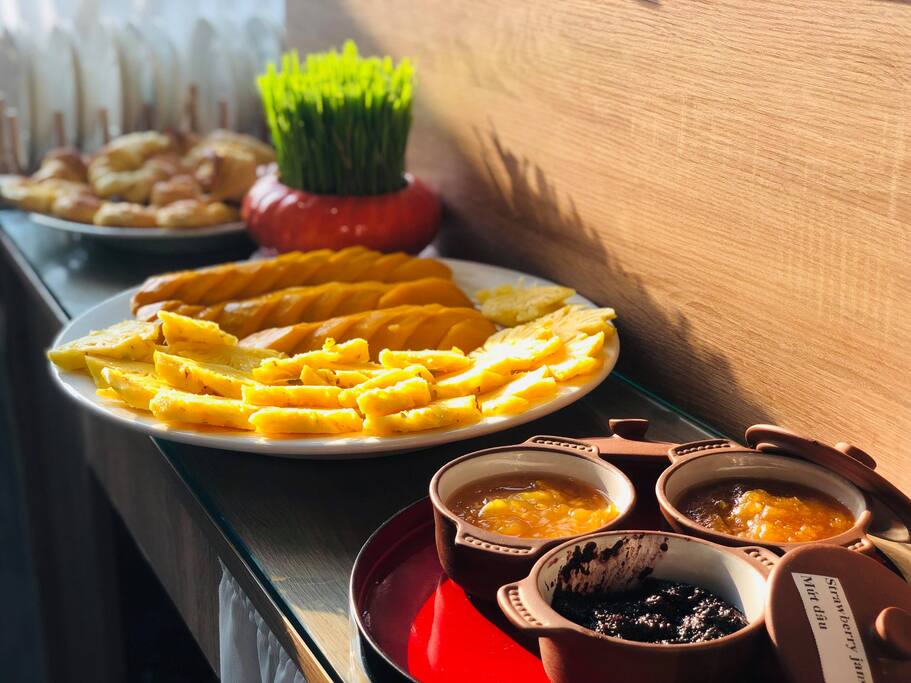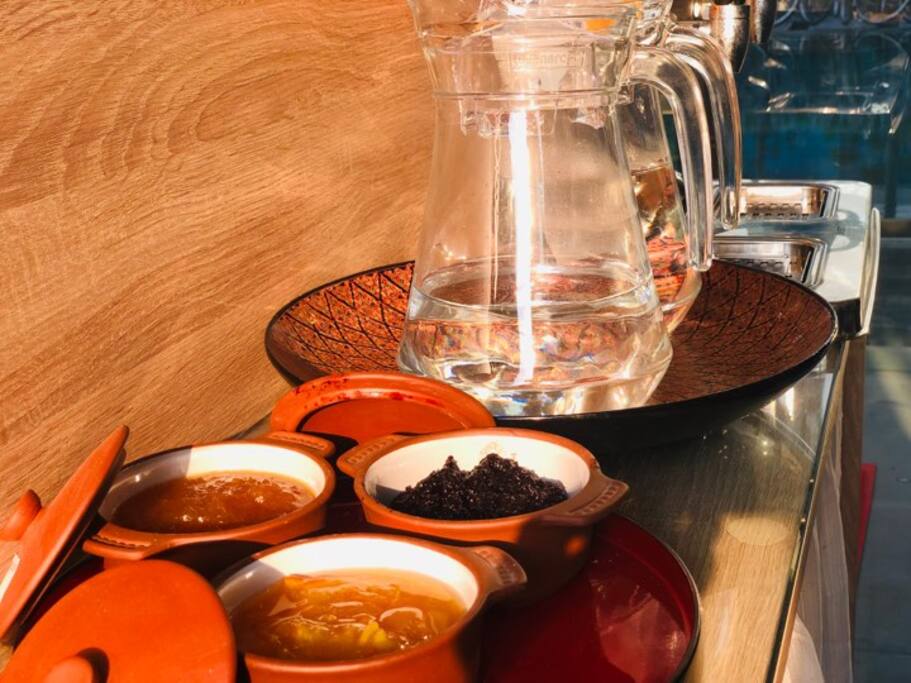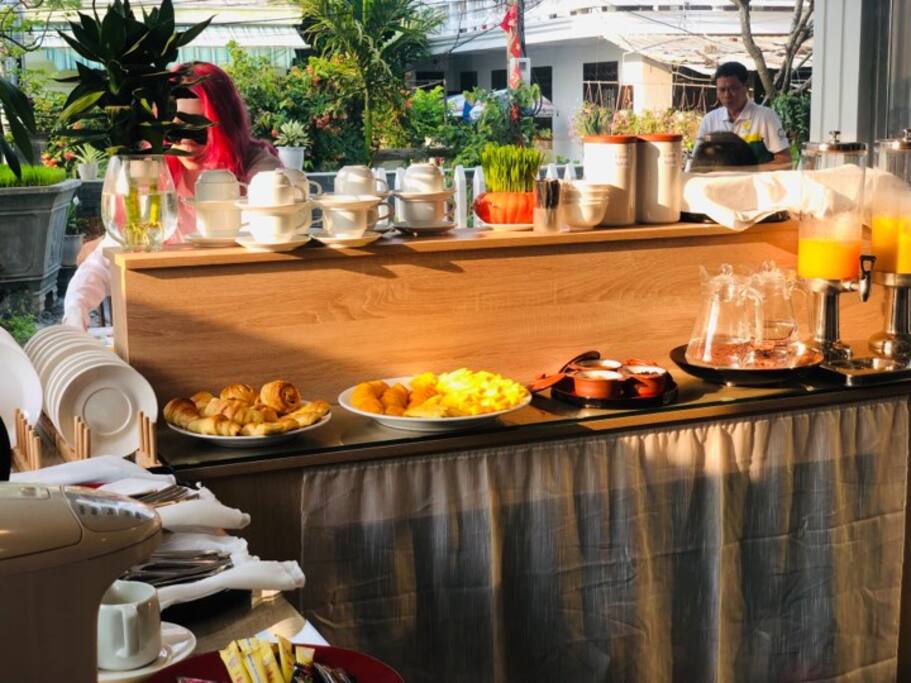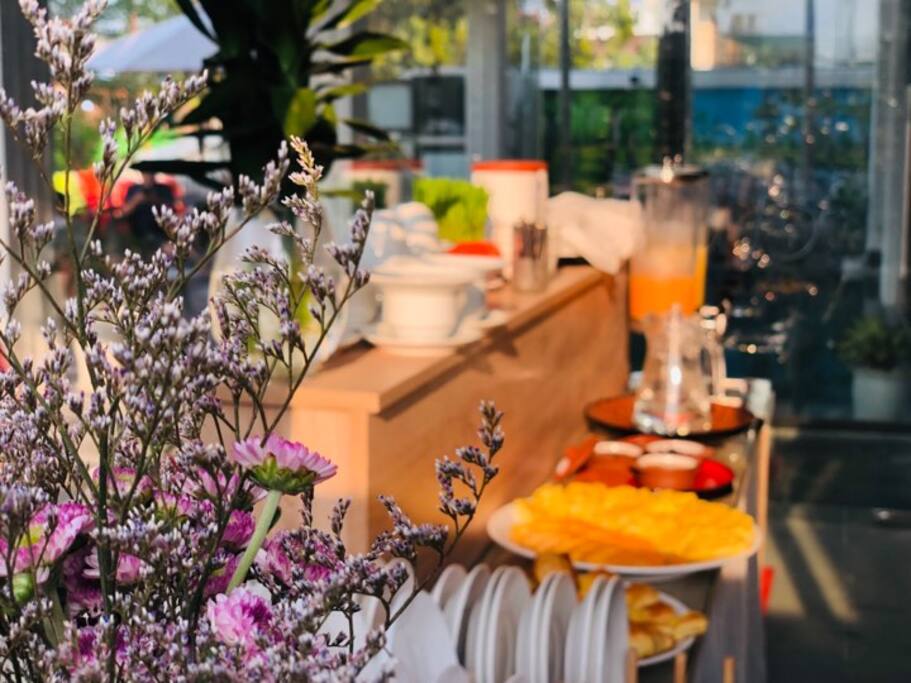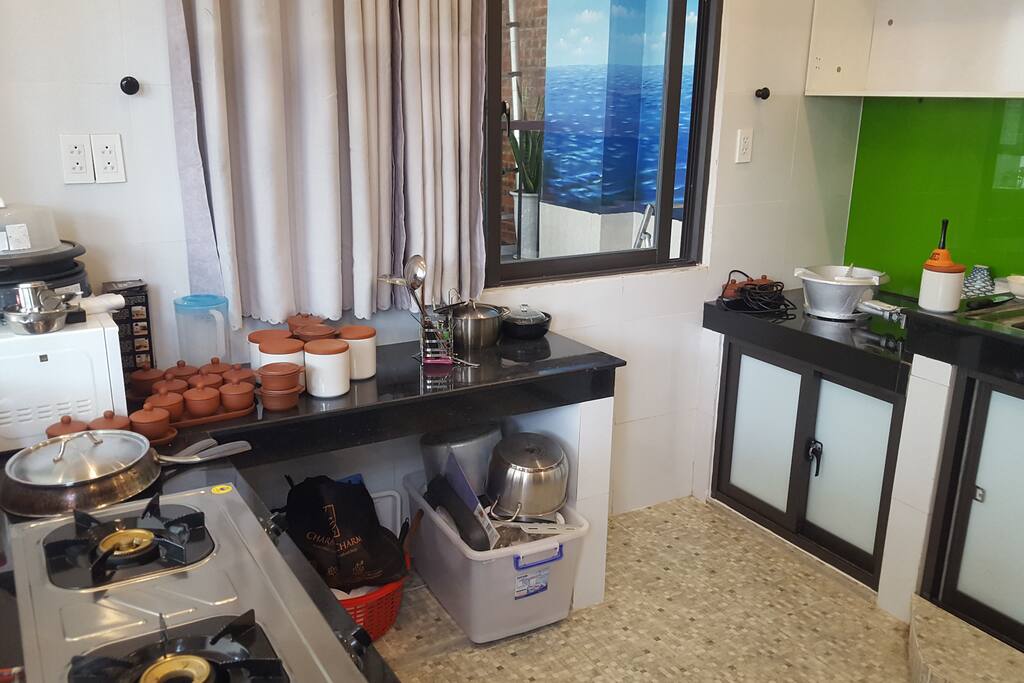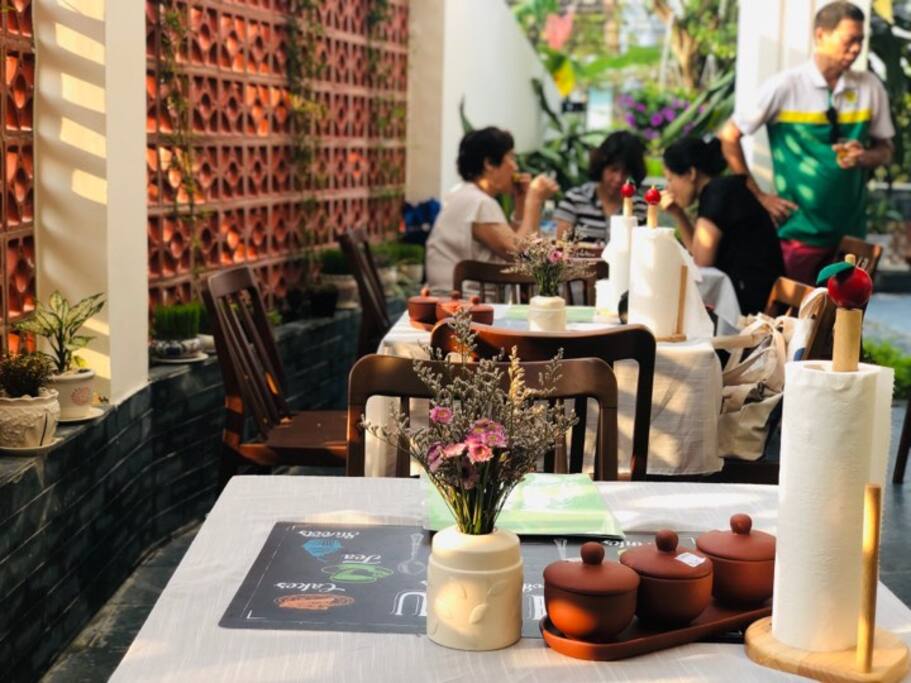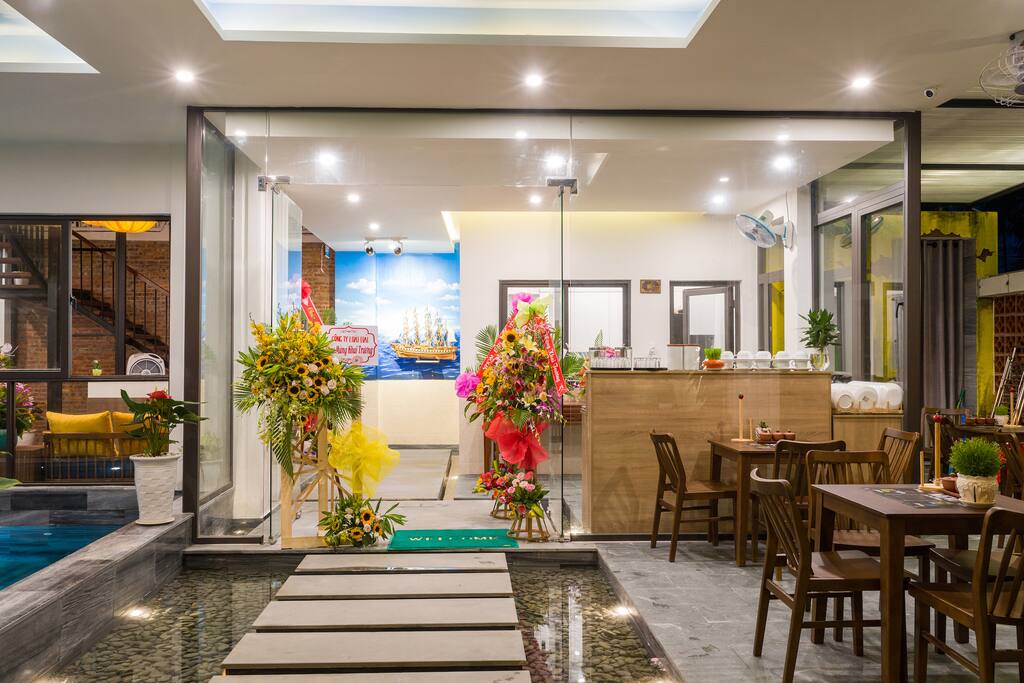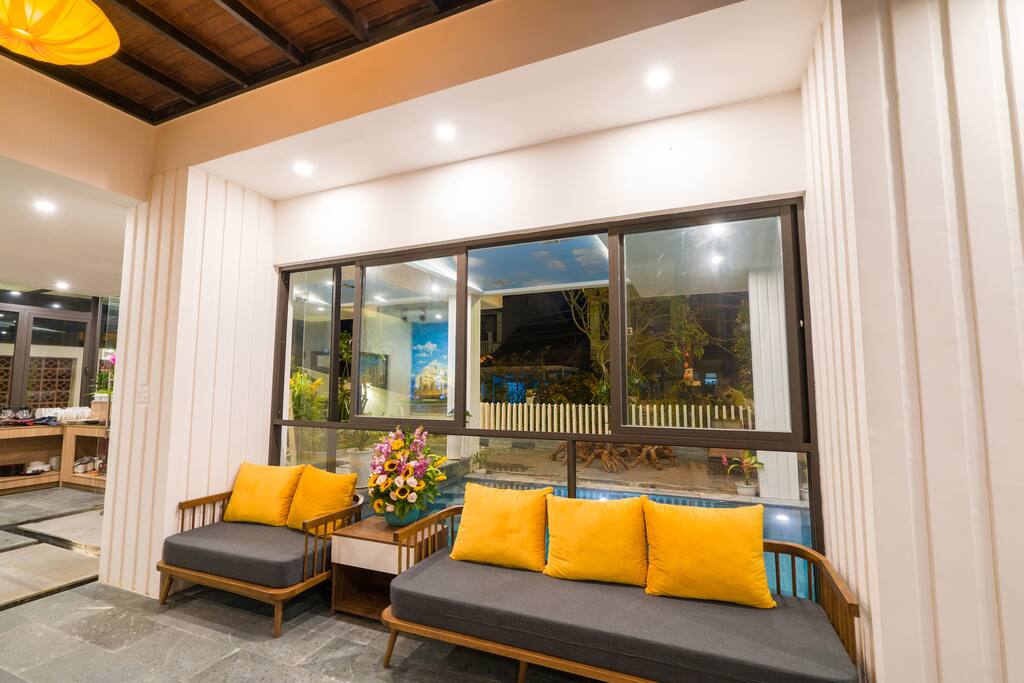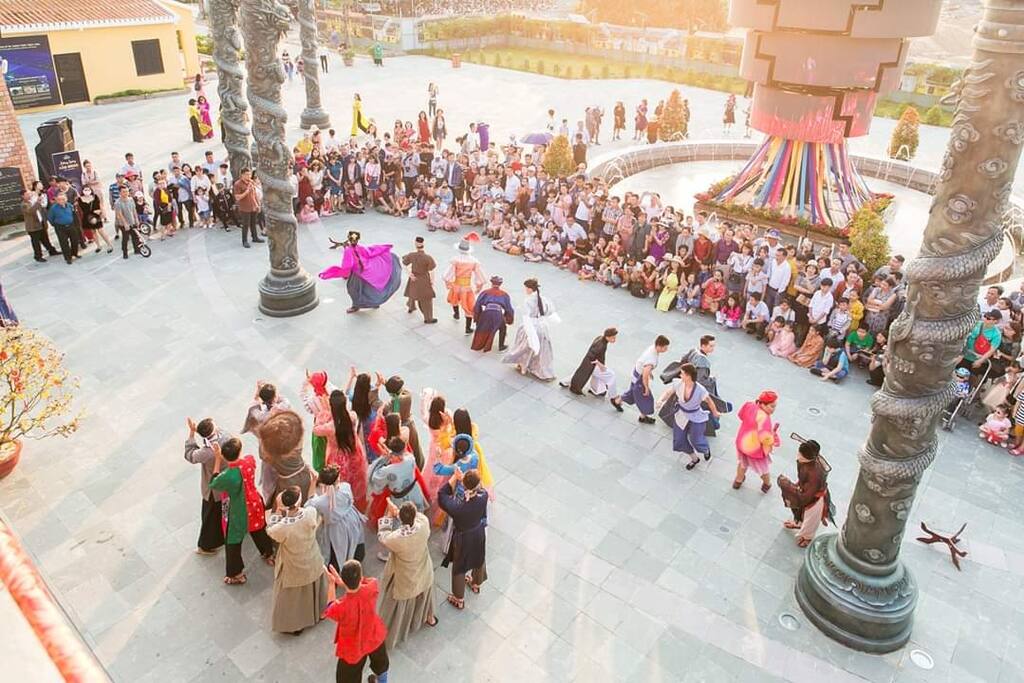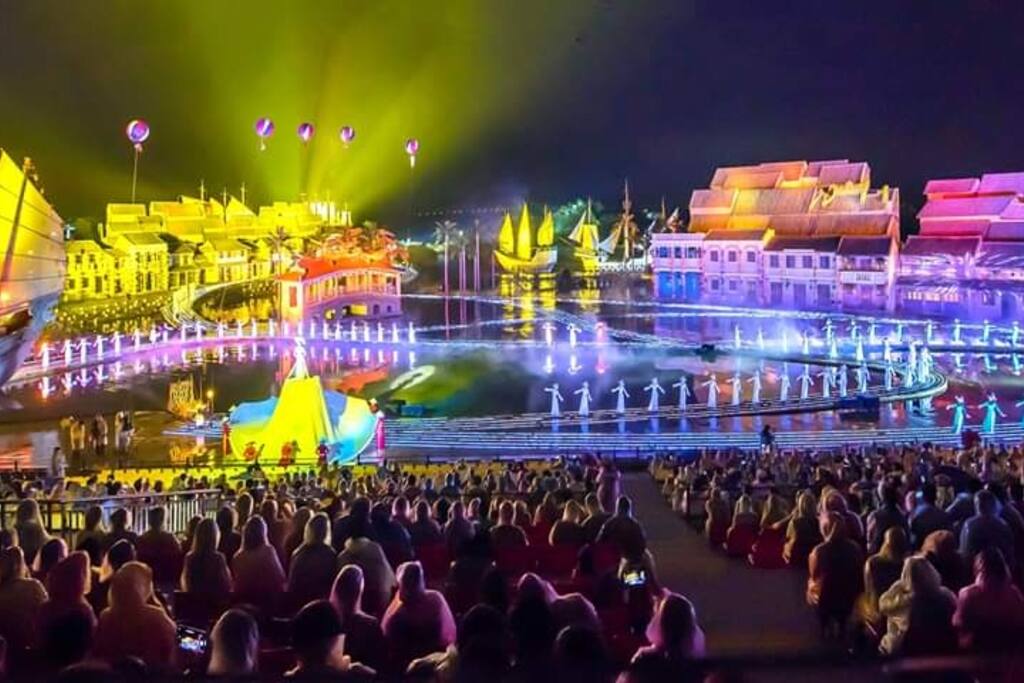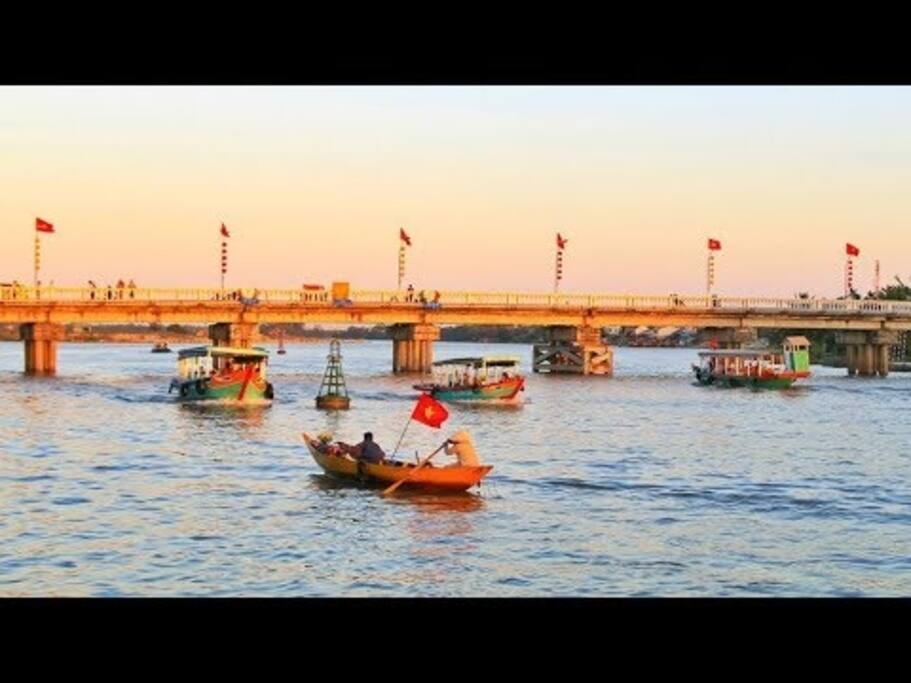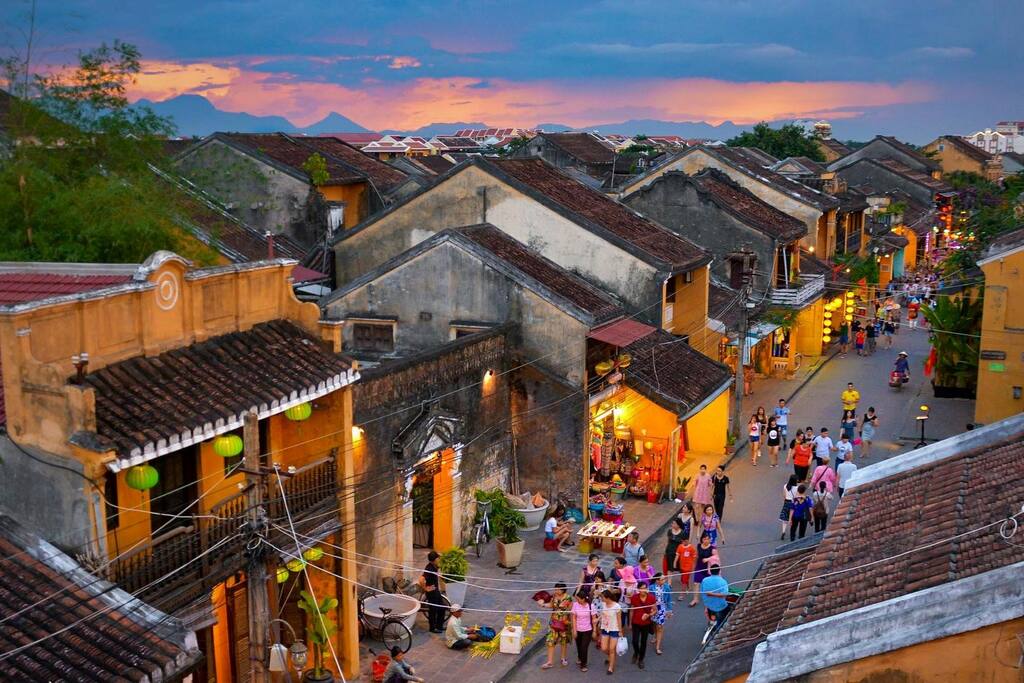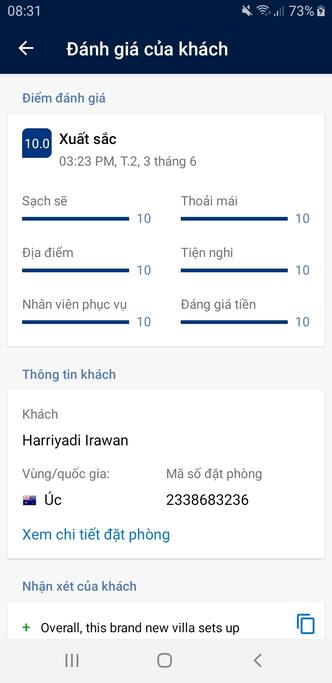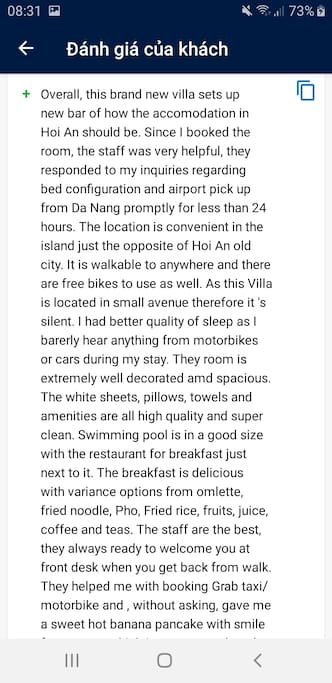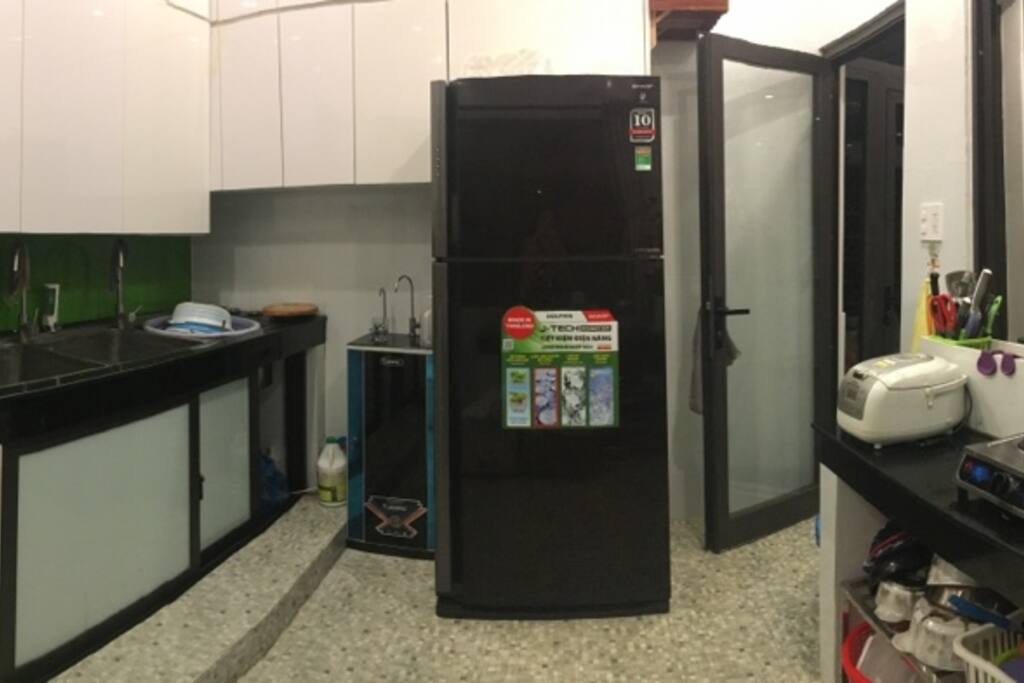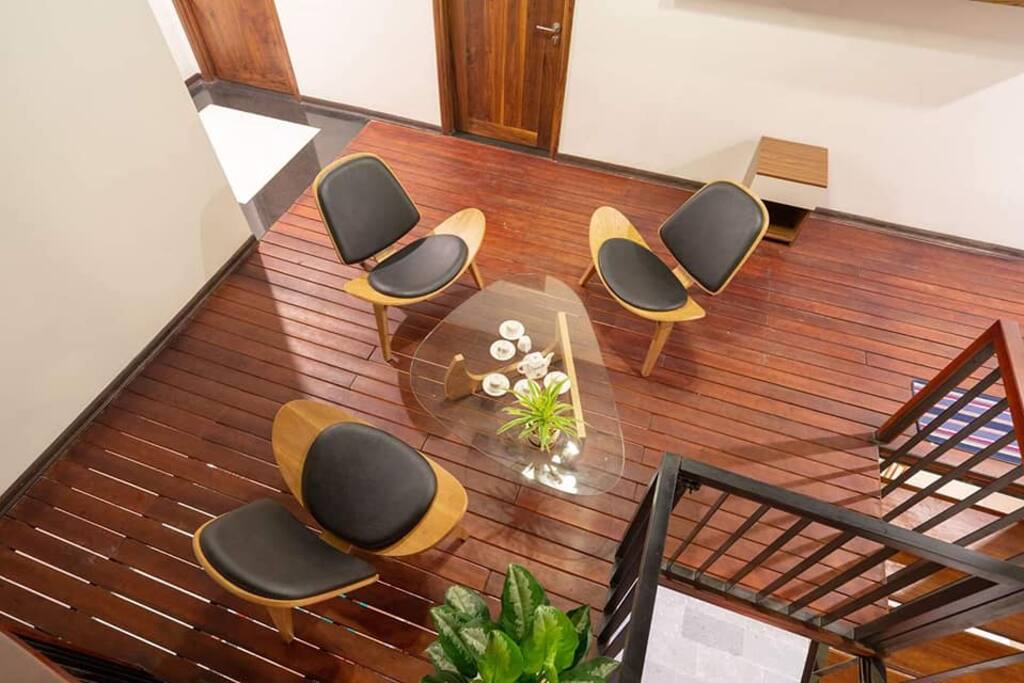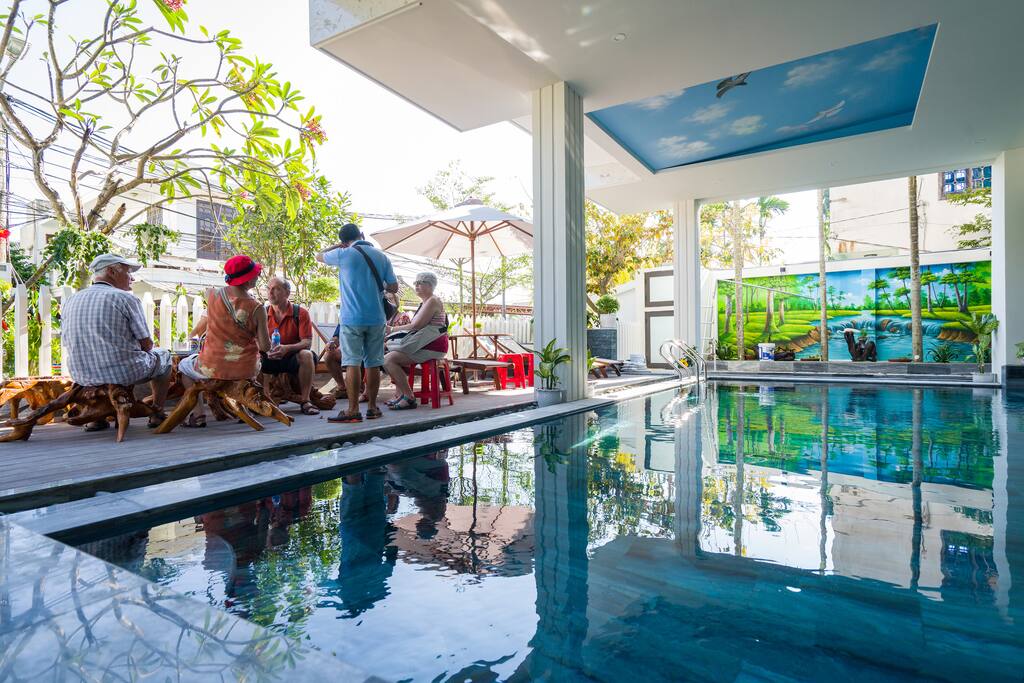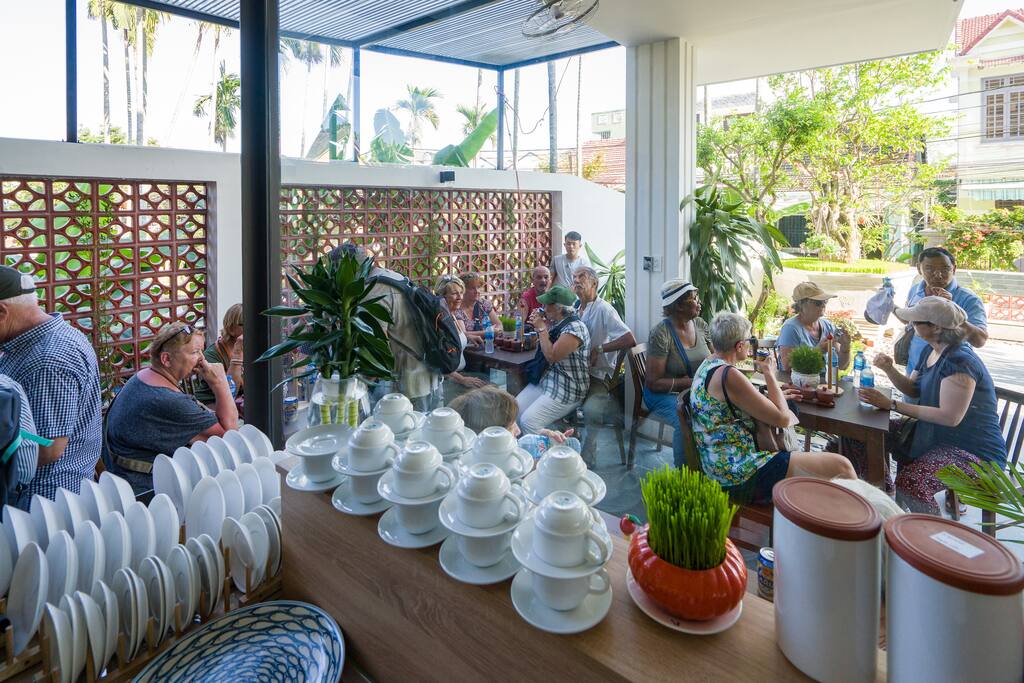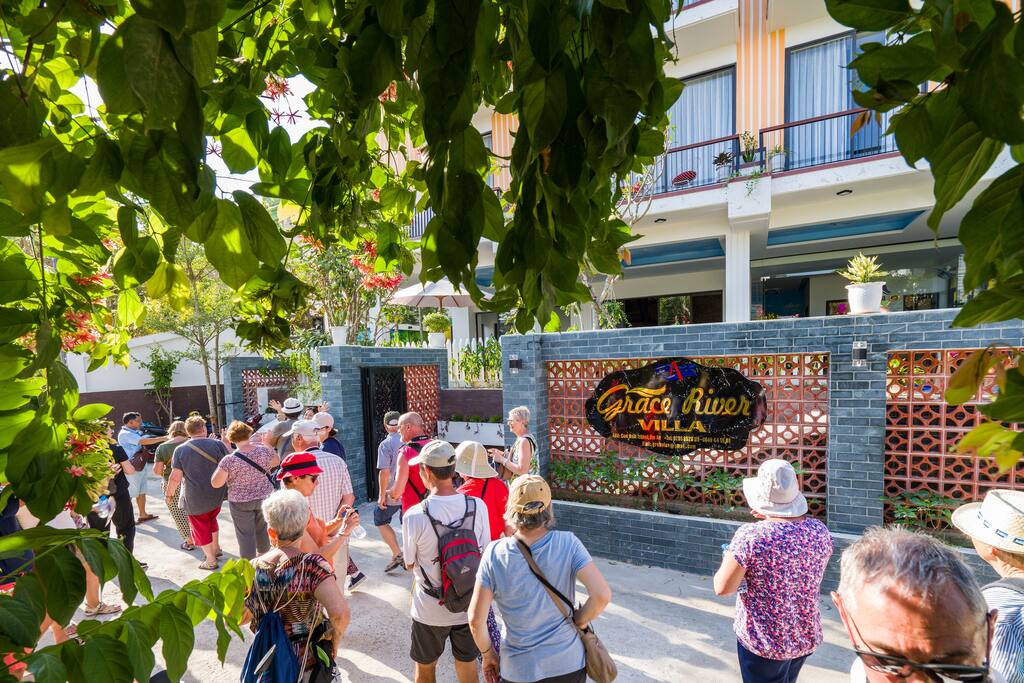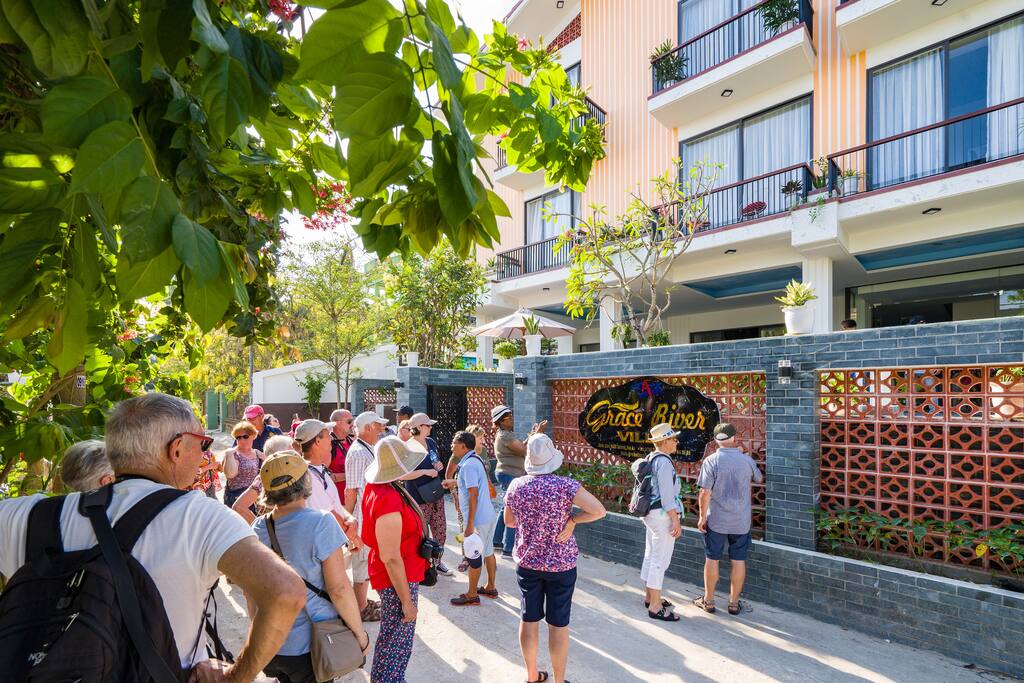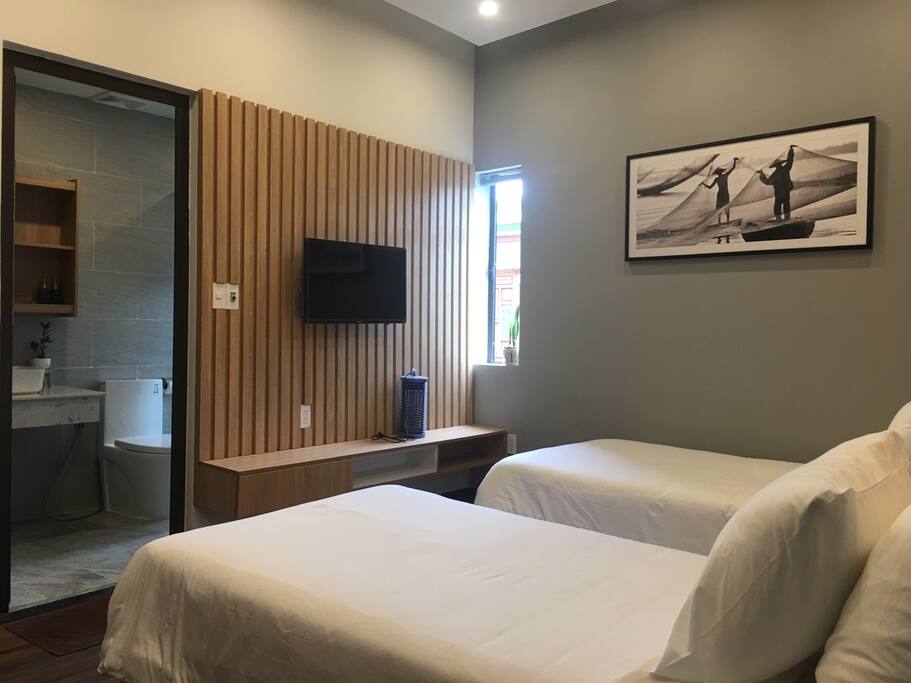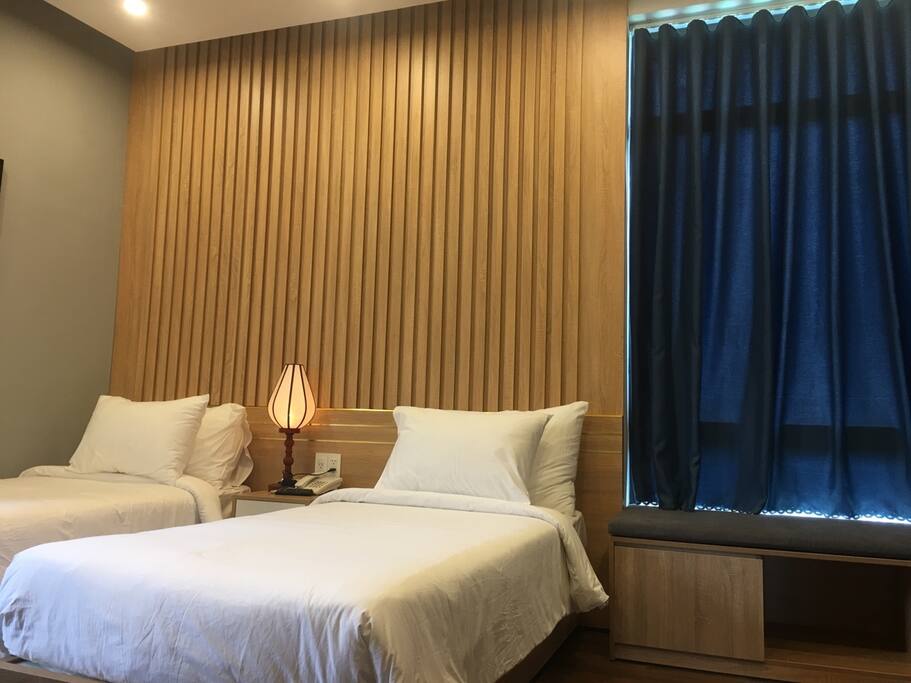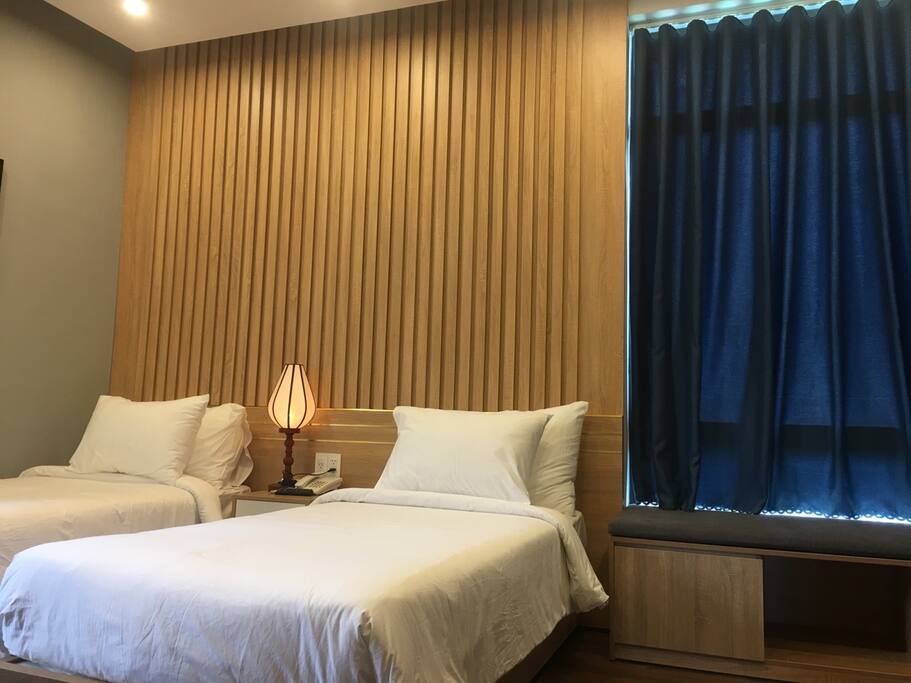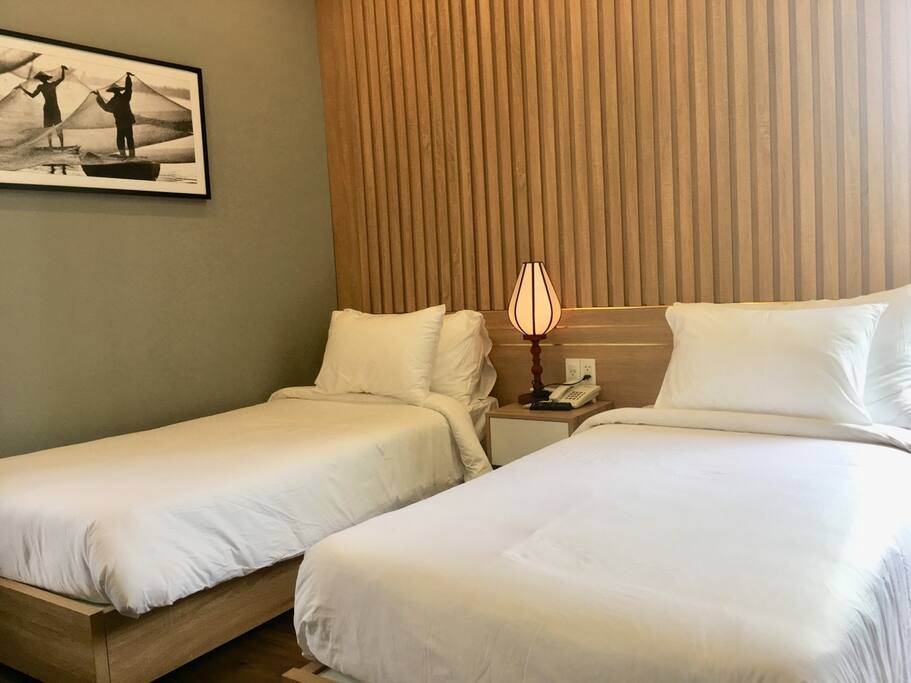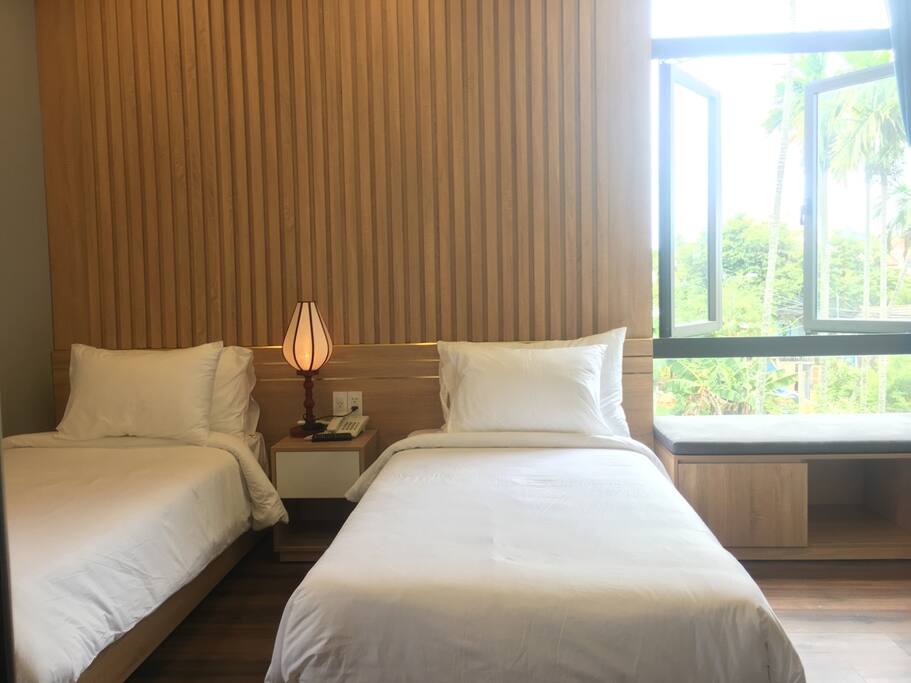 Về phòng này
Accommodation is always the first thing when making a plan for traveling. Which features for creating an amazing place to stay? What do guests expect for an ideal trip? convenient location, good local foods, completely furnished but at a suitable budget? These conditions above are completely possible when coming to our Grace River Villa. We are proud to bring our guests the best services as 5-star quality standard with reasonable prices; however, guests still don't miss real local experiences.
1. Design and Furniture
Hoi An Grace River Villa is a new elegant white villa with an environmentally friendly design. We use local timbers combine with glasses as a design feature for the villa to help travelers feel a connection with nature. A spacious area with 10 rooms including 3 styles of room, Deluxe room with balcony, a Junior double room and Suite Family room. All are clean and well appointed. Guests receive a welcome drink, 2 packs of coffee, tea and 2 bottles of water, really big square beds (2m x 2m) which make a very comfortable nights sleep.
2. Location
It is not inside the old town, only 1km from the city center, no need to worry that there may be many tourists in this area. Our location provides guests the atmosphere feel like a real local with many nearby local restaurants that use traditional herbs and cooking methods. It's easy to ride a bicycle around the district, the old town and Hoi An market. Also, tourists can ride further afield to the old villages and the popular An Bang beach. At sunset, guests can admire the sky from the bridge over the Thu Bon River, which is a special experience. Because the villa is on an island called Cam Nam, guests have to pass over this bridge to visit the many rewarding sites around the Old Town and beyond.
– The nice pool is a highlight for this villa and so suitable with the tropical climate that we have here in Viet Nam. Nothing special than immersing the body into fresh and azure water of the pool combined with jacuzzi after a long day.
– Our healthy breakfasts with local ingredients are cooked by the staff and will be served at the tables beside the pool. There are many foods for choosing such as fried egg, omelet egg, Viet Nam noodle, Viet Nam fried rice, Viet Nam bread, sandwich, jam, coffee, fruit juice, fresh milk, fresh tropical fruit, etc
– There are 2 general living rooms and a kitchen are designed with Vietnamese style, it would be great to cook and have meals with friends or just simply enjoy Vietnamese teacups and share some stories at our cozy living room.
– We provide free strong wifi, and laundry service also.
– Easily moving the town by using our motorbike and bike service.
Everything is in harmony and we are proud to bring guests a villa that guests will find refreshing, relaxing and memorable.
We are always here to respond all your questions 24/24. Please feel free to contact us.
Grace River Villa is located next to the charming Hoai river, especially on the way to our villa, guests have to pass a romantic Cam Nam Bridge which is an inspiration for many scenes in movies. It would be sure that guest cannot skip this bridge to save some lovely moments with the river or gorgeous sunset here.
– It's about 1km from the villa to Hoi An old town or Hoi An Market. And it takes 5 minutes to reach Hoi An Impression Theme Park to discover a unique and crowded Hoi An 400 years ago. A great time to learn more about Hoi An culture and enjoy the most beautiful show in the world- "Hoi An Memories" inside the theme park. The show will wake up all anyone's senses with 3D mapping light, big stage and 500 performers.
– Bicycles are always free and available for exploring time. Beside that, we also support tourists to get the motorbikes or the cars depend on their demand. Around our location, It's easy to find many awesome specialty foods in lots of local restaurants, relax in many spas there, get some beers at nearby funky bars.
– It would be perfect if your trip is filled with delightful moments. We highly recommend "Be Homies Eco Tour" which we are also a host will present to you a tranquil Hoi An and stimulating experiences. We-hospitable Hoi An people will bring you to discover the lifestyle of the locals, try everything the locals do.
– We also provide pick up and drop off service.
During using our service, if you have any inconvenient things, please contact us for the solution.
Thông tin chính về phòng
Không gian

Chứa : 2

Phòng tắm : 1

Gường : 2

Kiểu giường : Giường nằm

Phòng ngủ : 1

Loại phòng: Phòng riêng

Không gian được cung cấp:

Giá

Khách thêm : Miễn phí / đêm

Chính sách hủy:

Đến / rời

- Giờ nhận phòng là 14

- Thời gian trả phòng là 12

Yêu cầu:
Tiện nghi chính
Pool,Wifi,Kitchen,Breakfast
Không có bài đánh giá nào để hiển thị.