Căn hộ yên tĩnh, rộng rãi tại thành phố Vũng Tàu- Eric
Đã xác thực
Quận 1, Hồ Chí Minh, Vietnam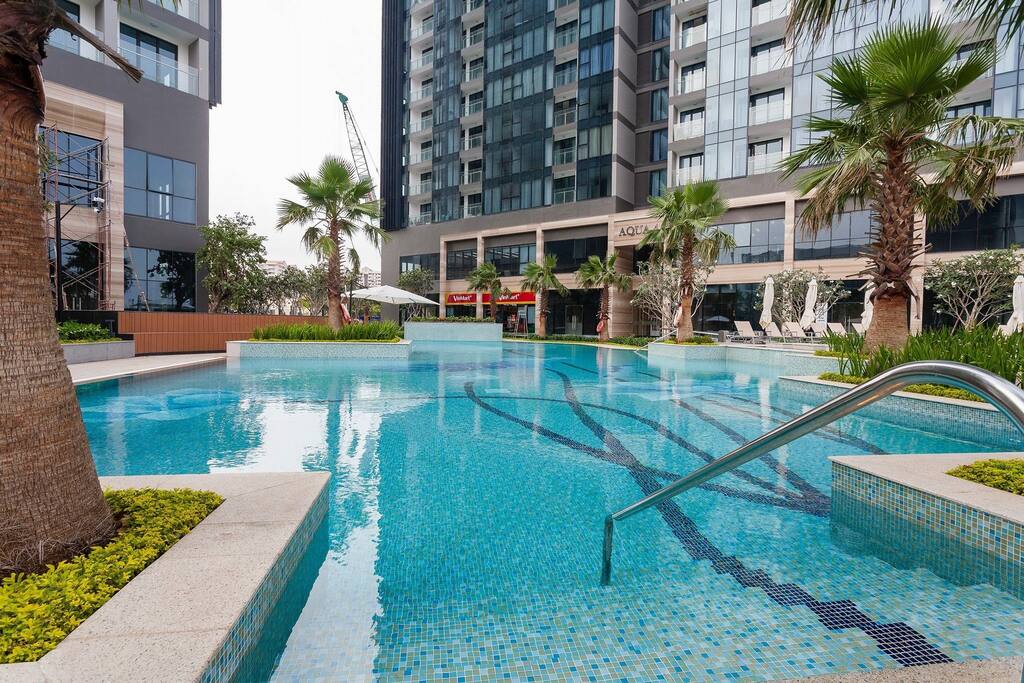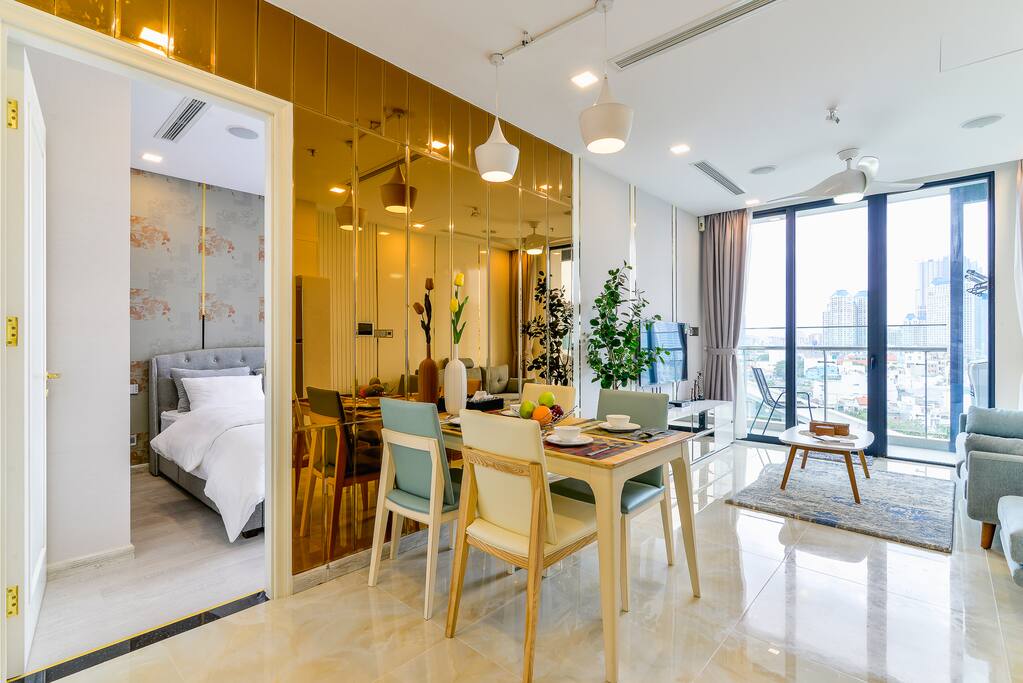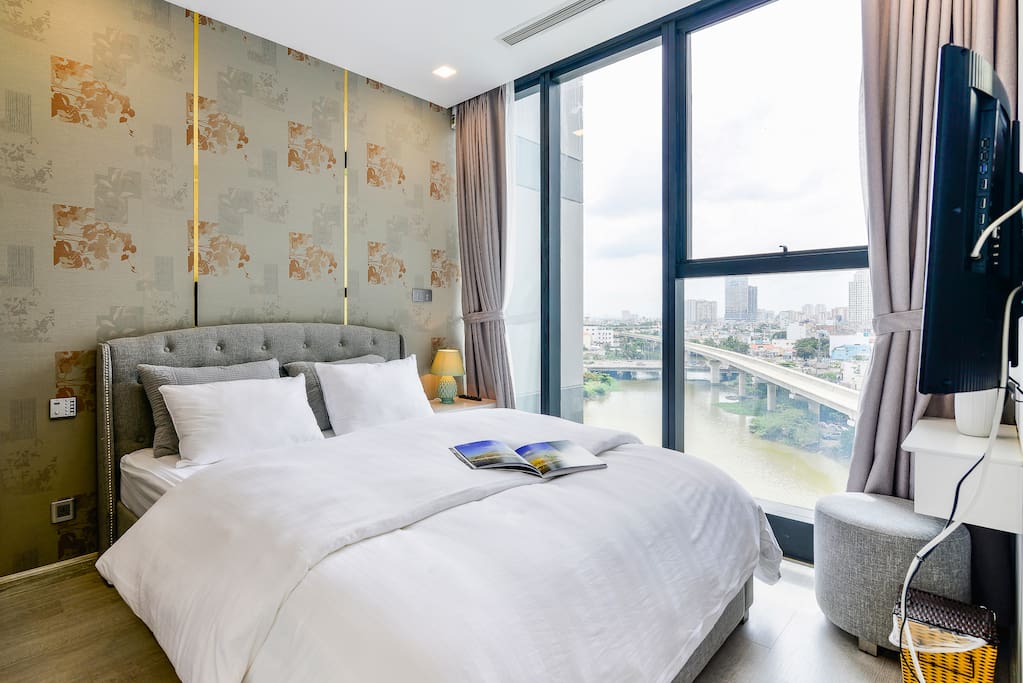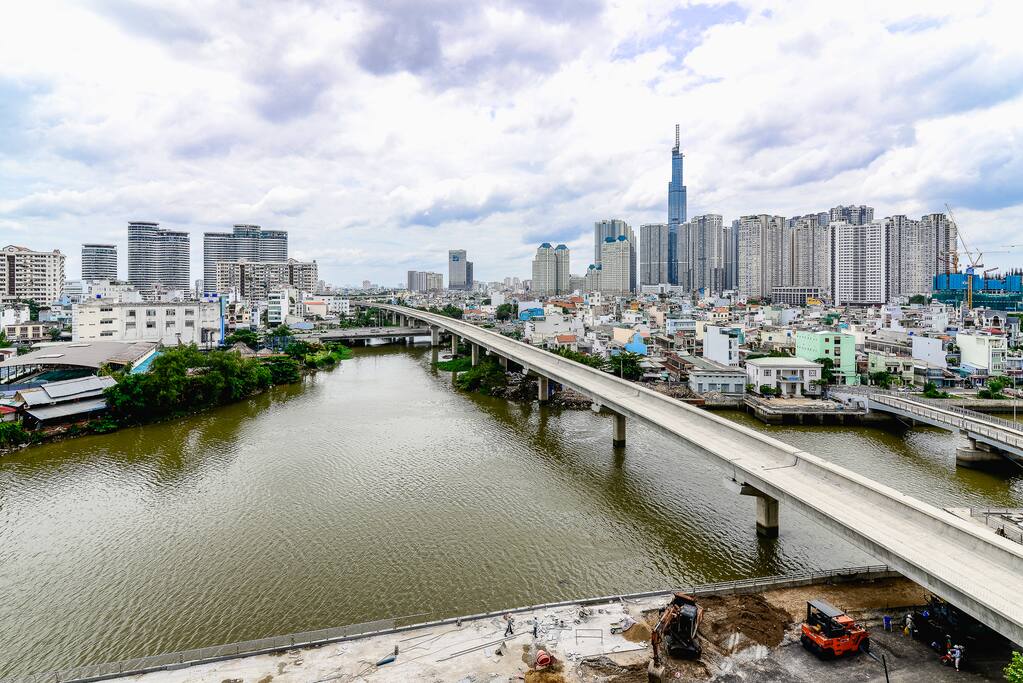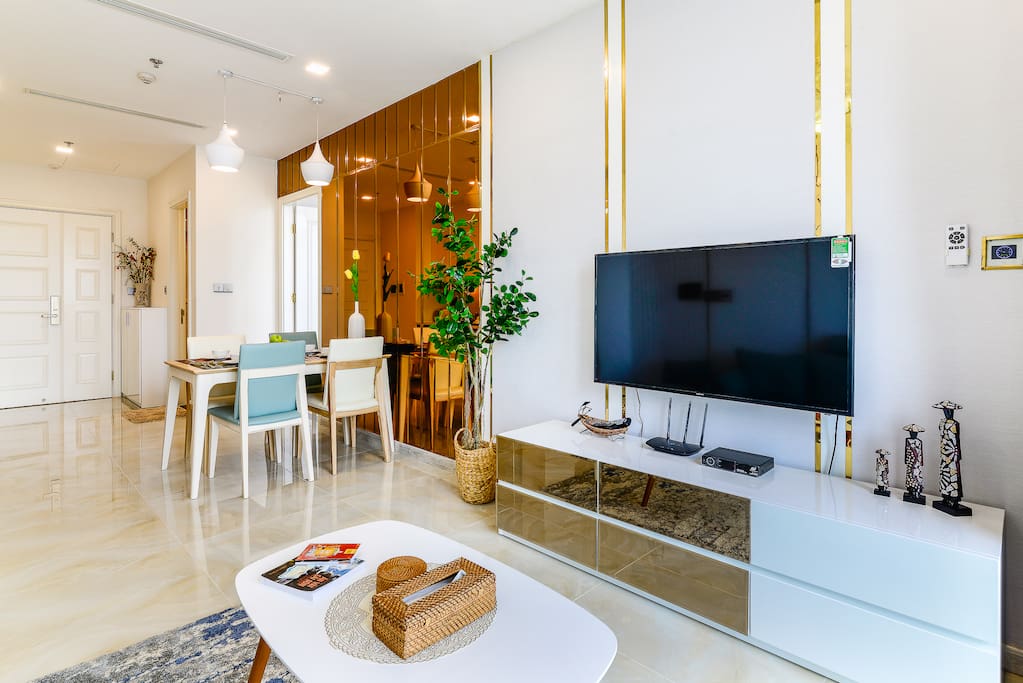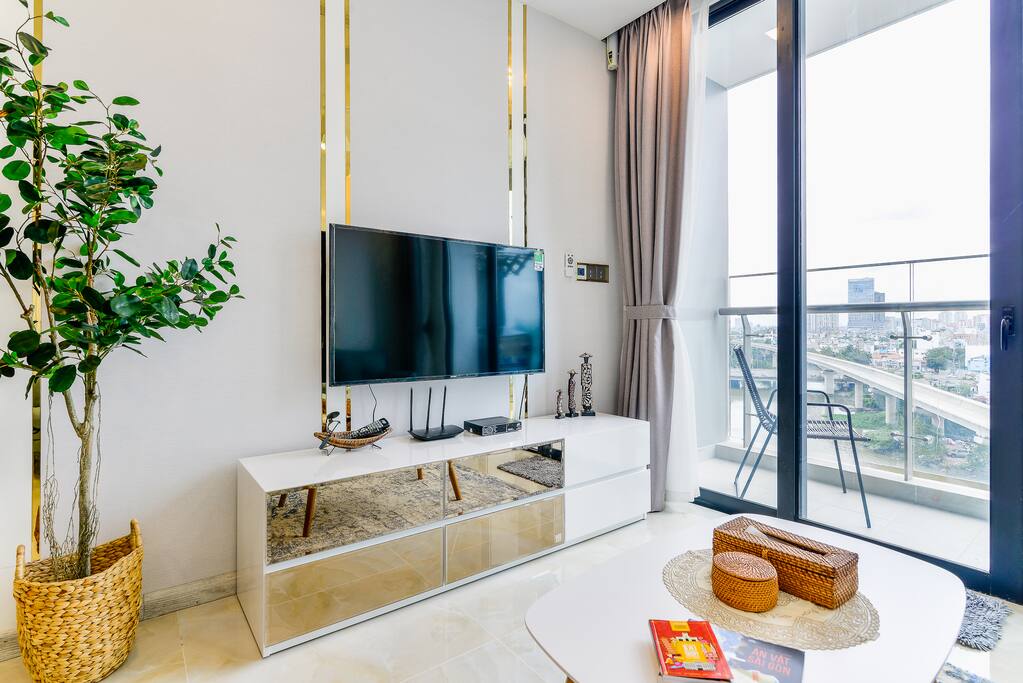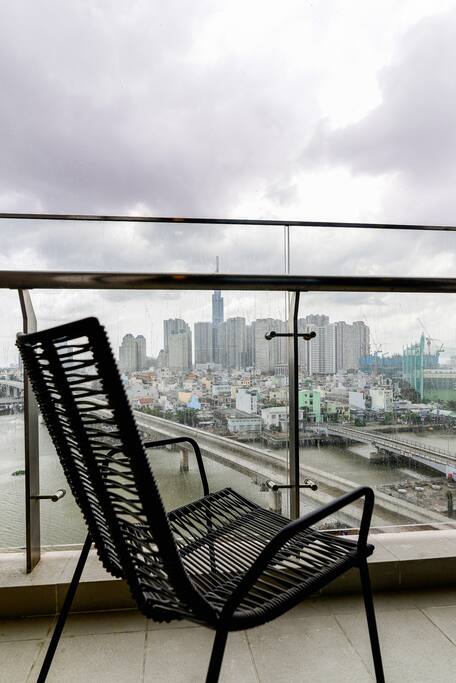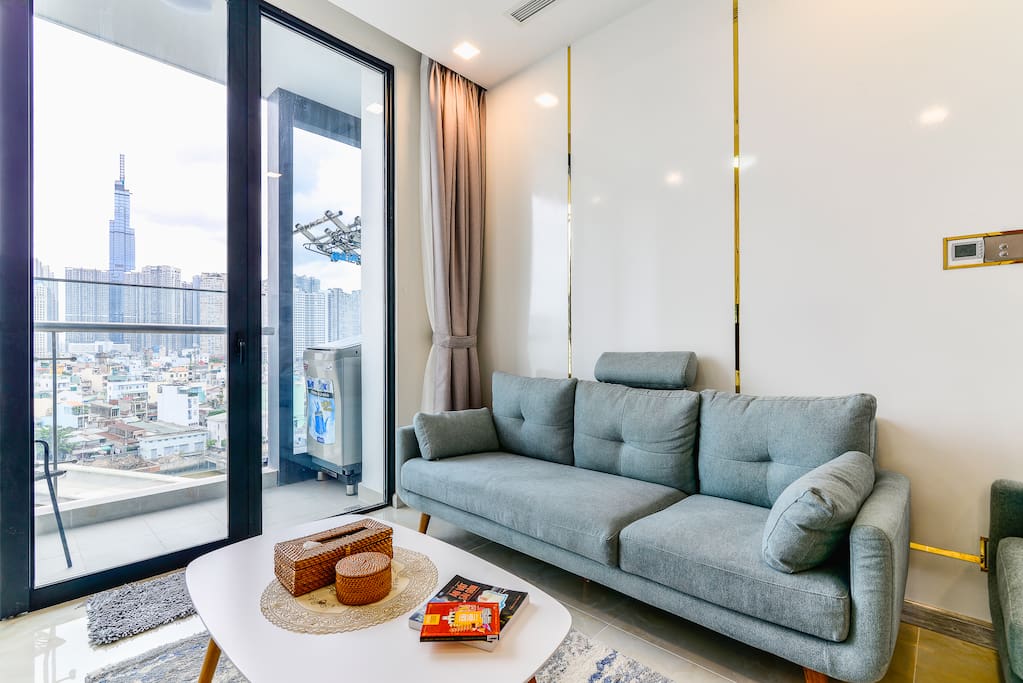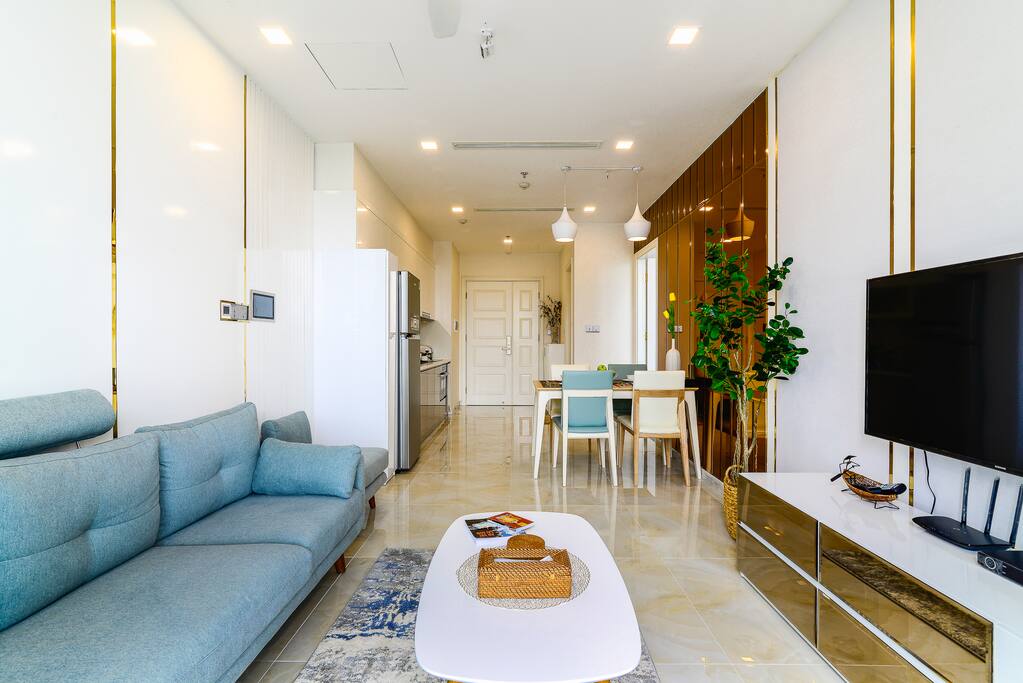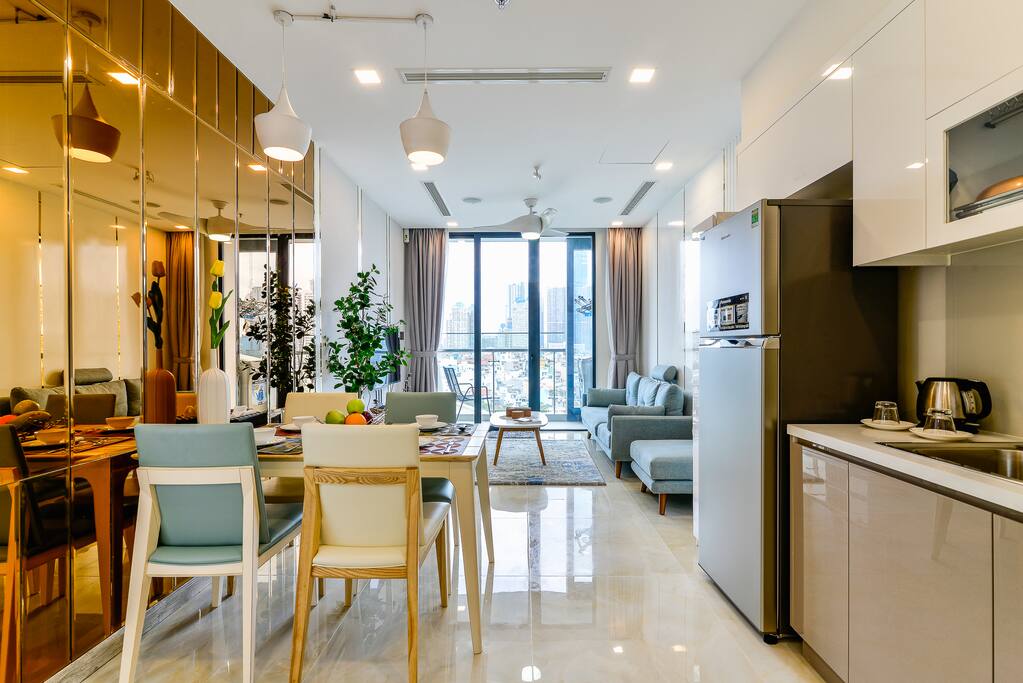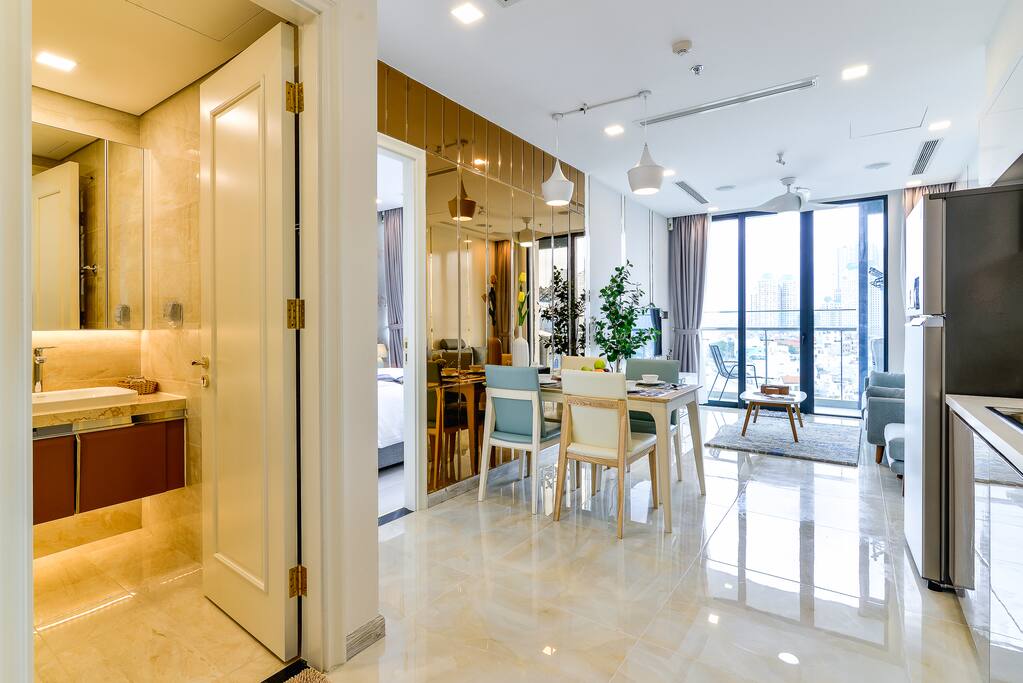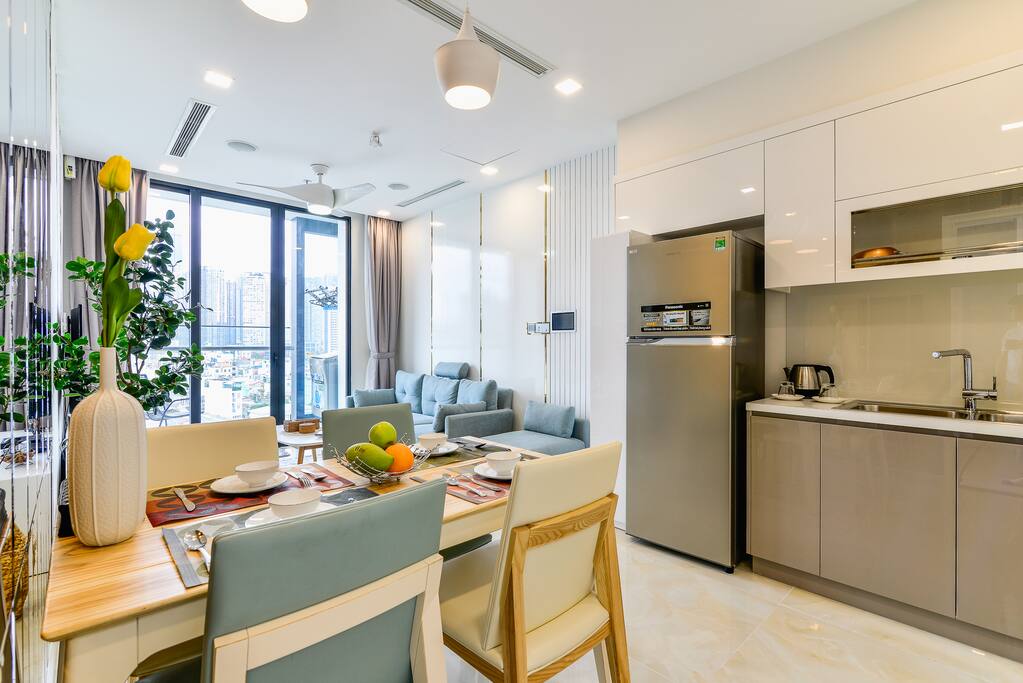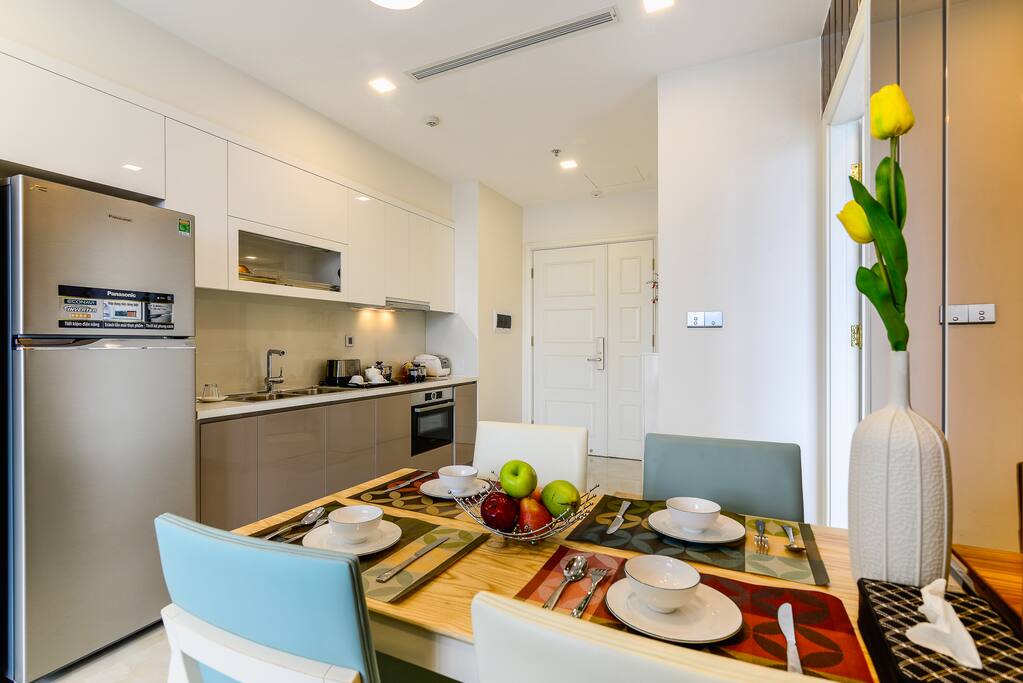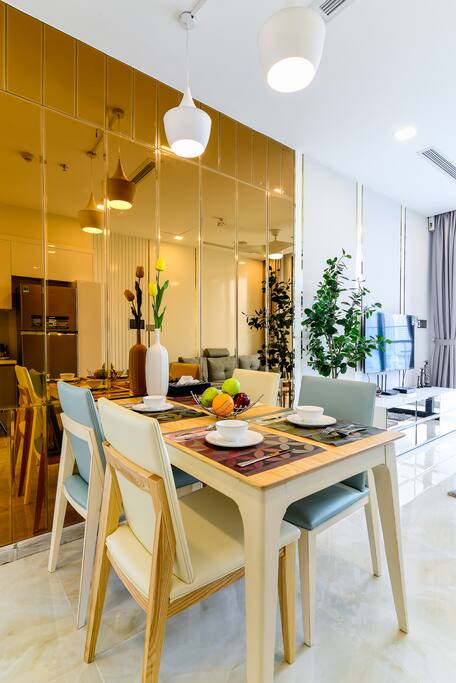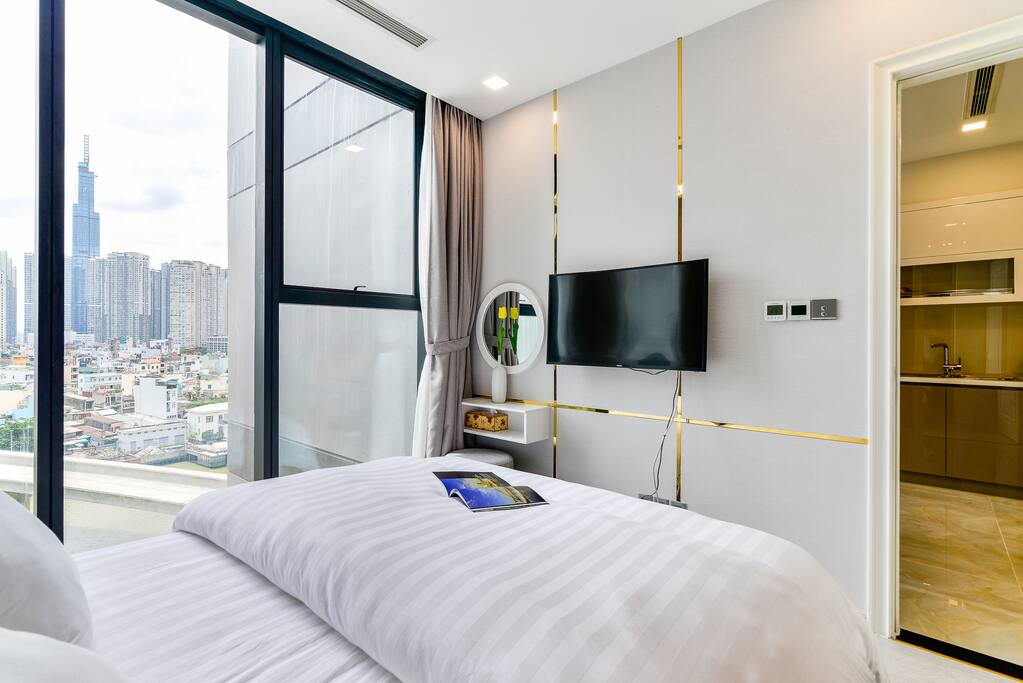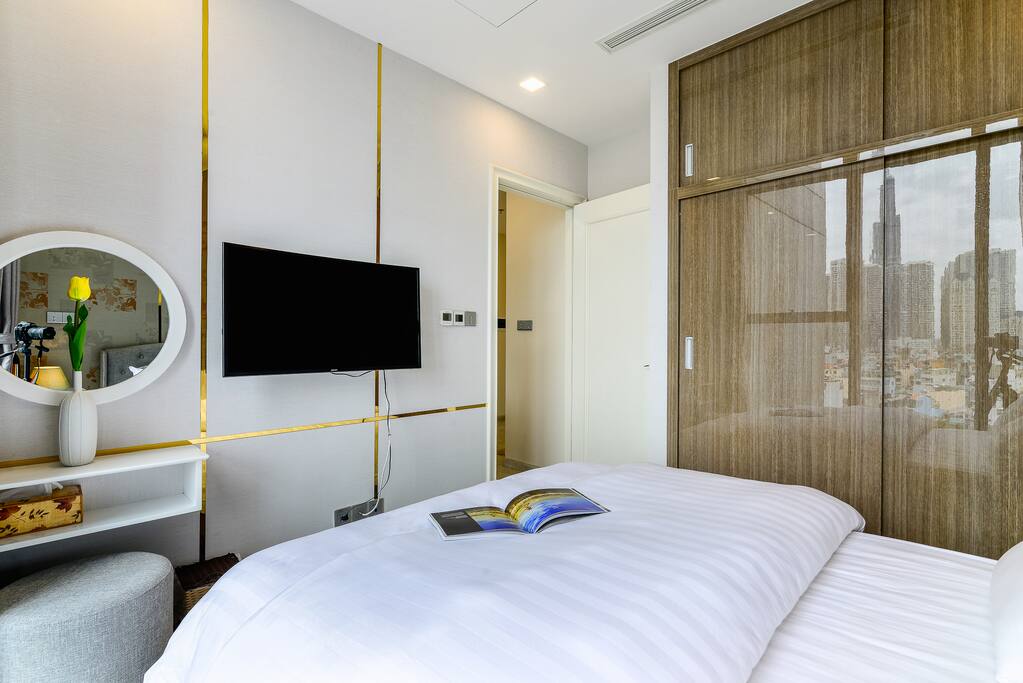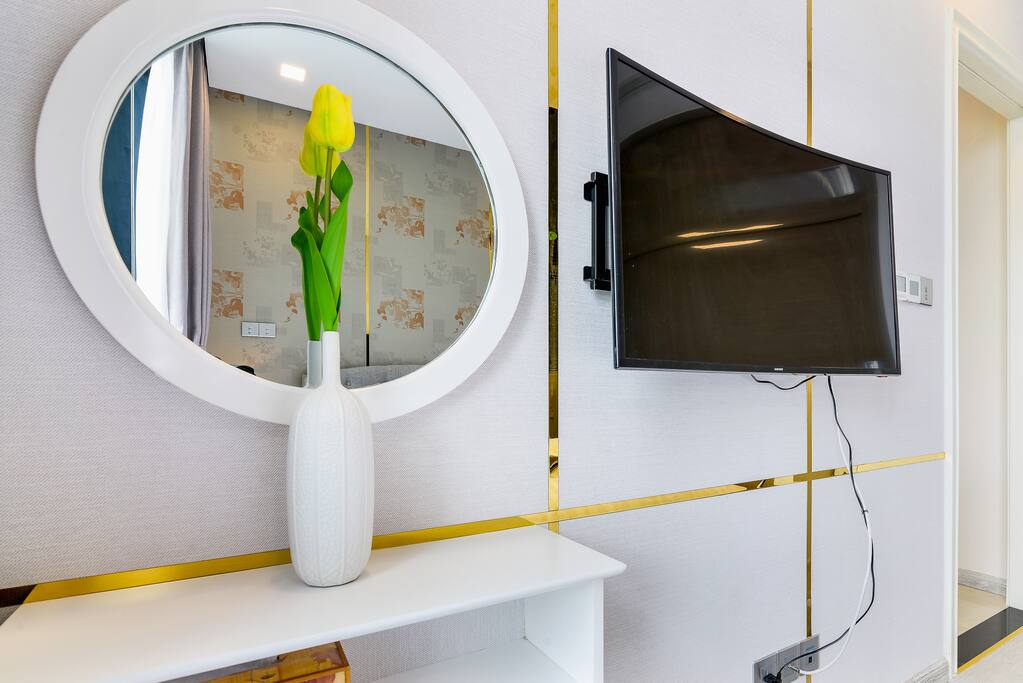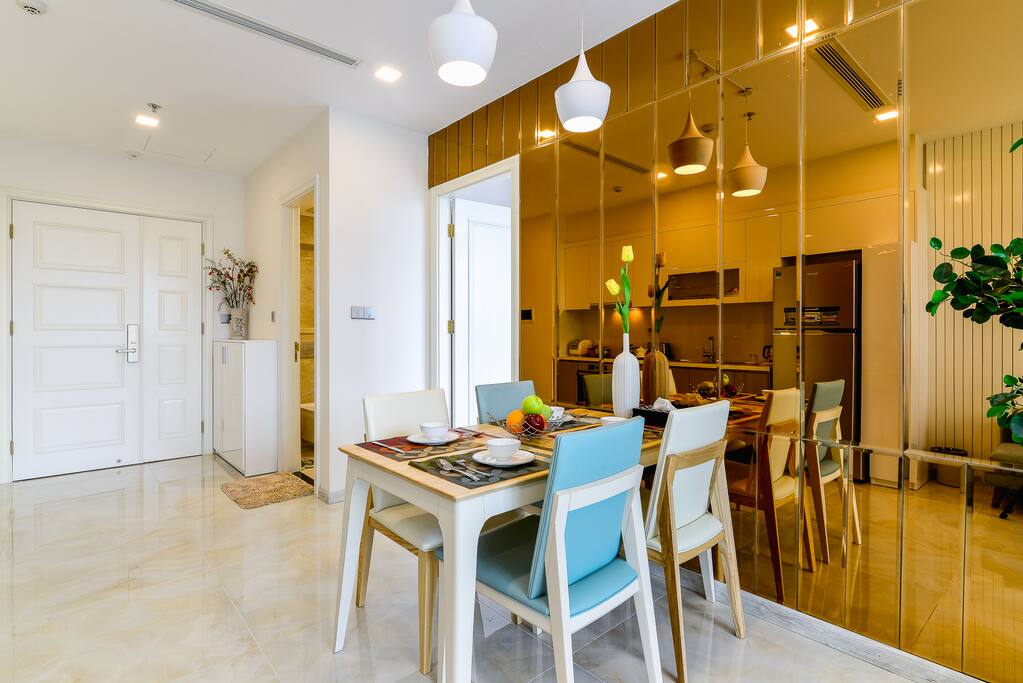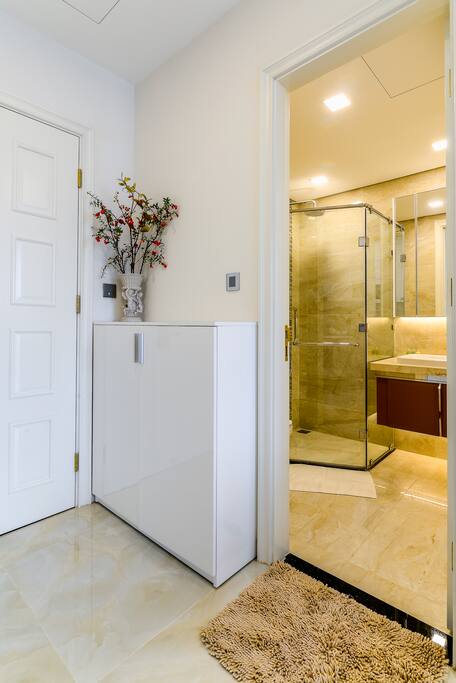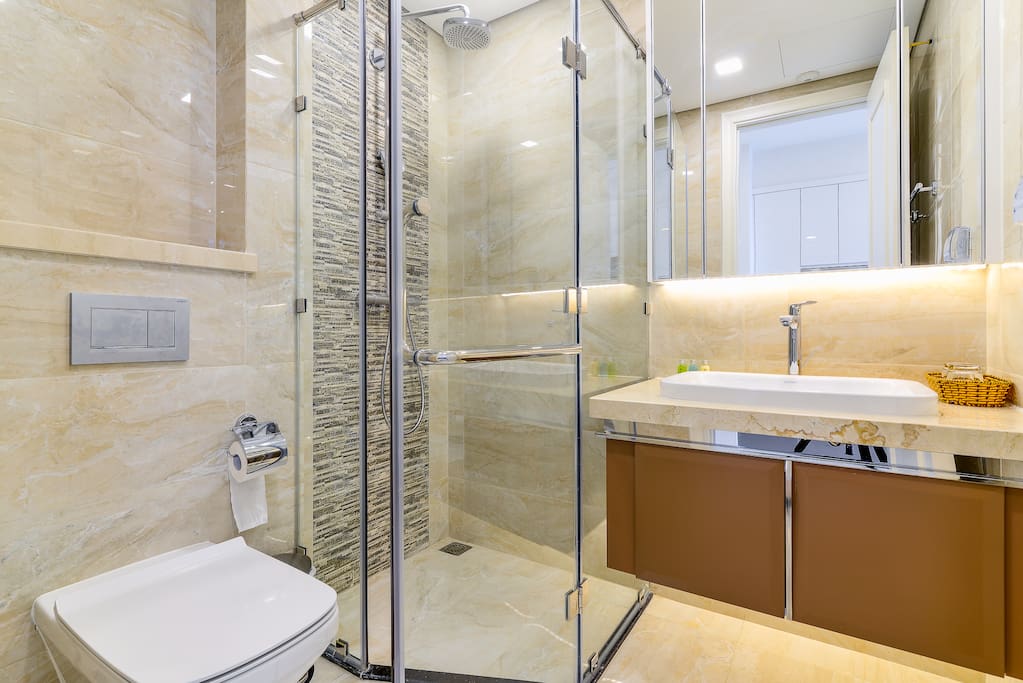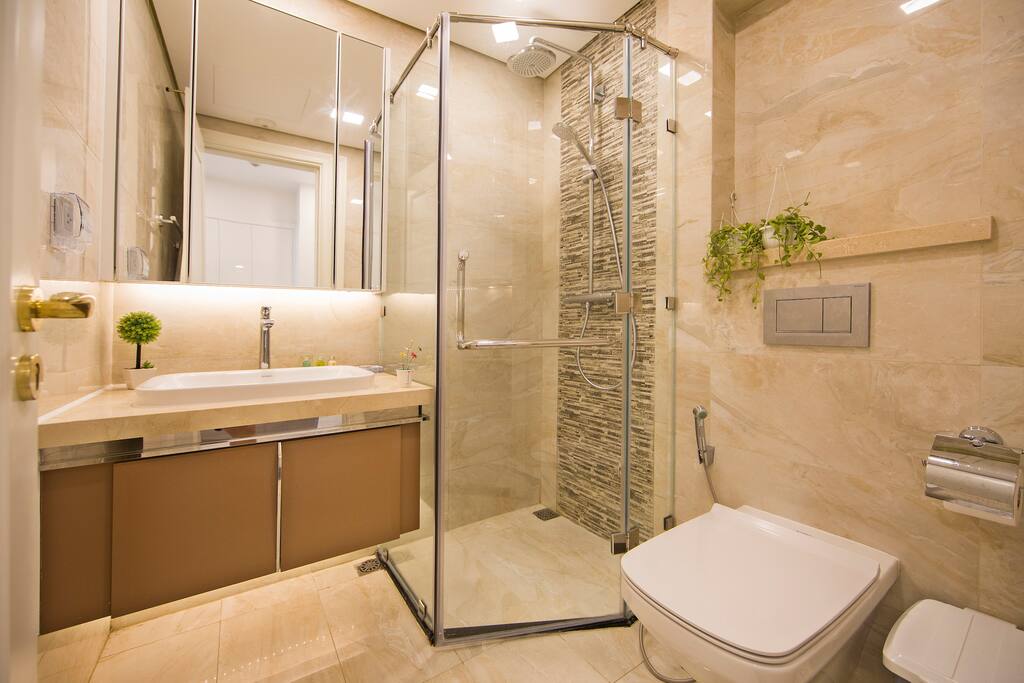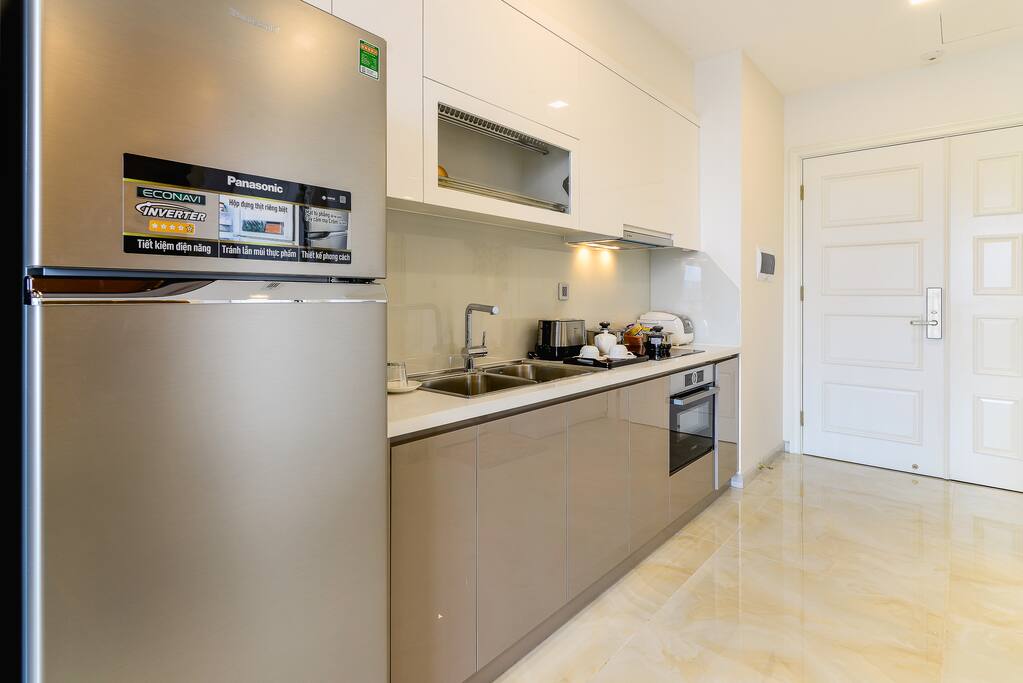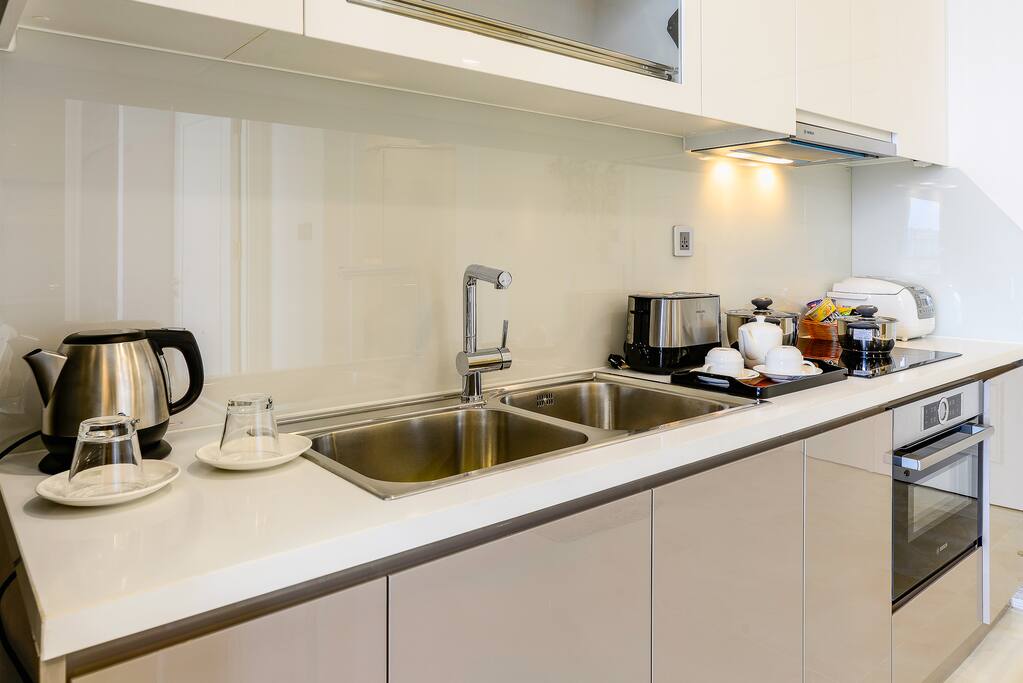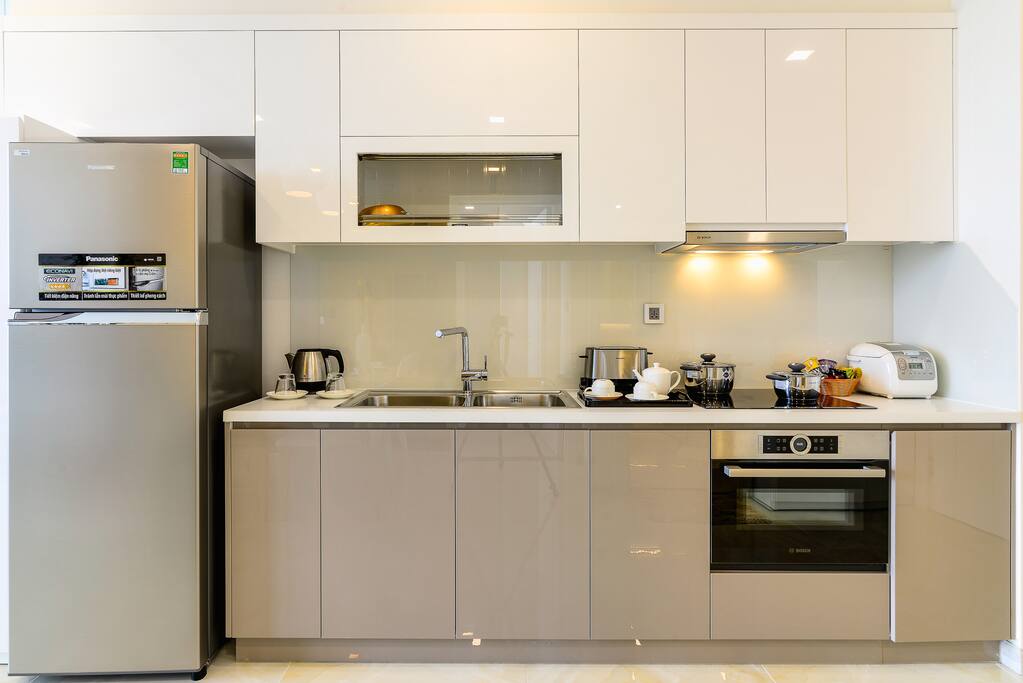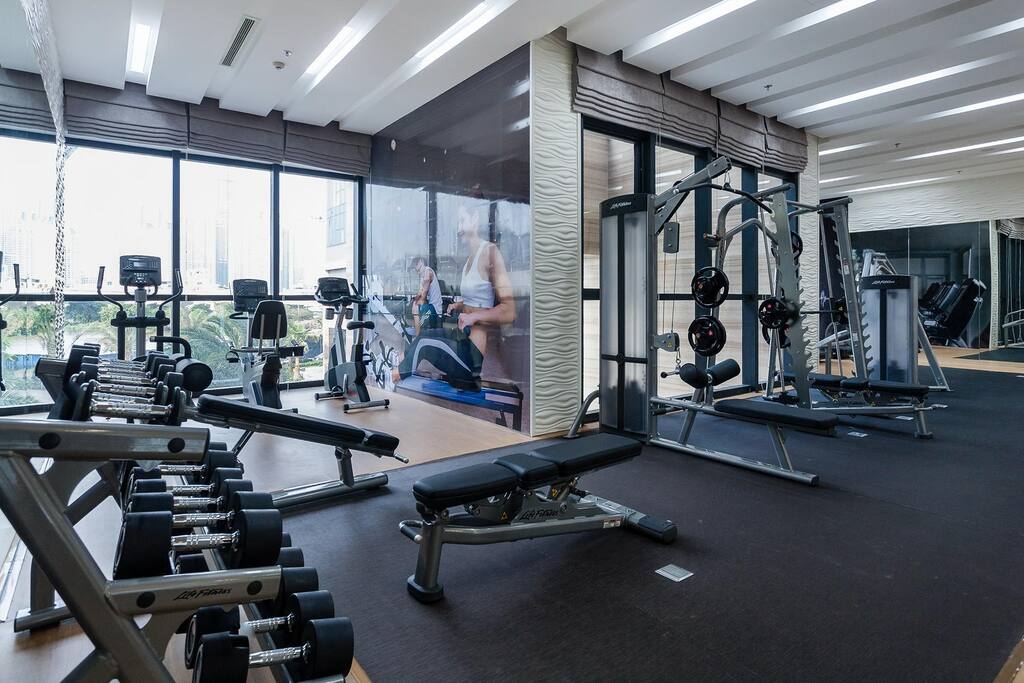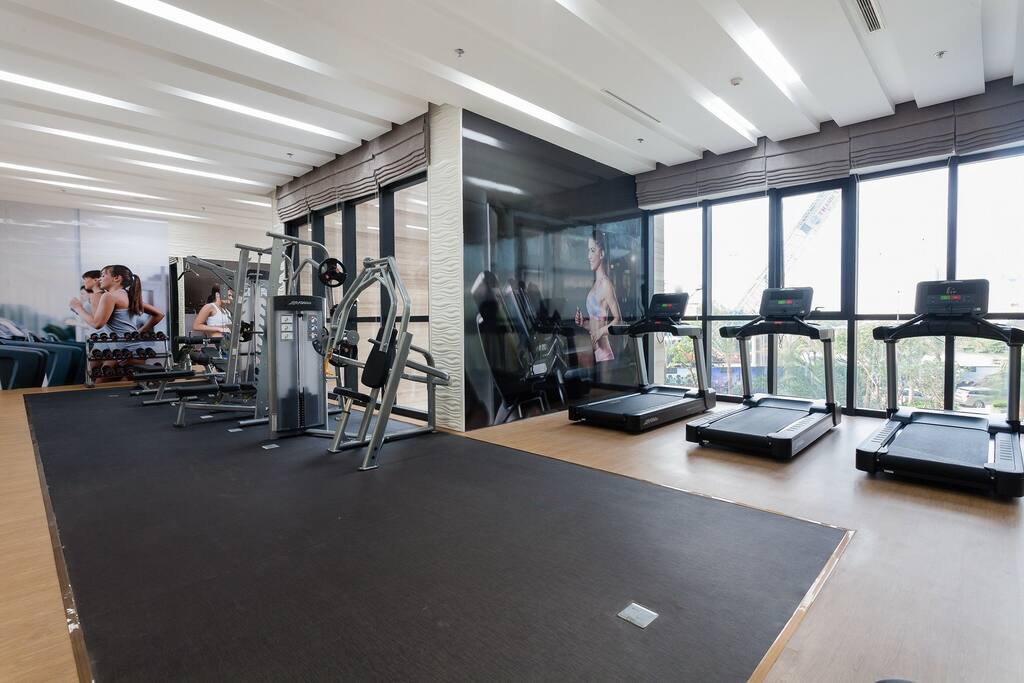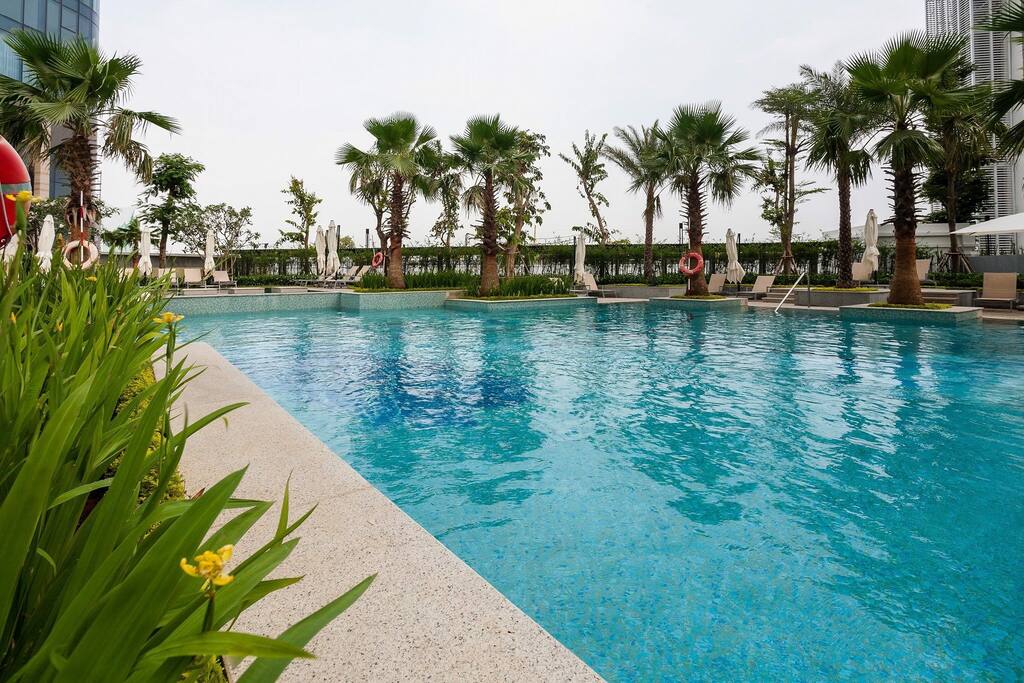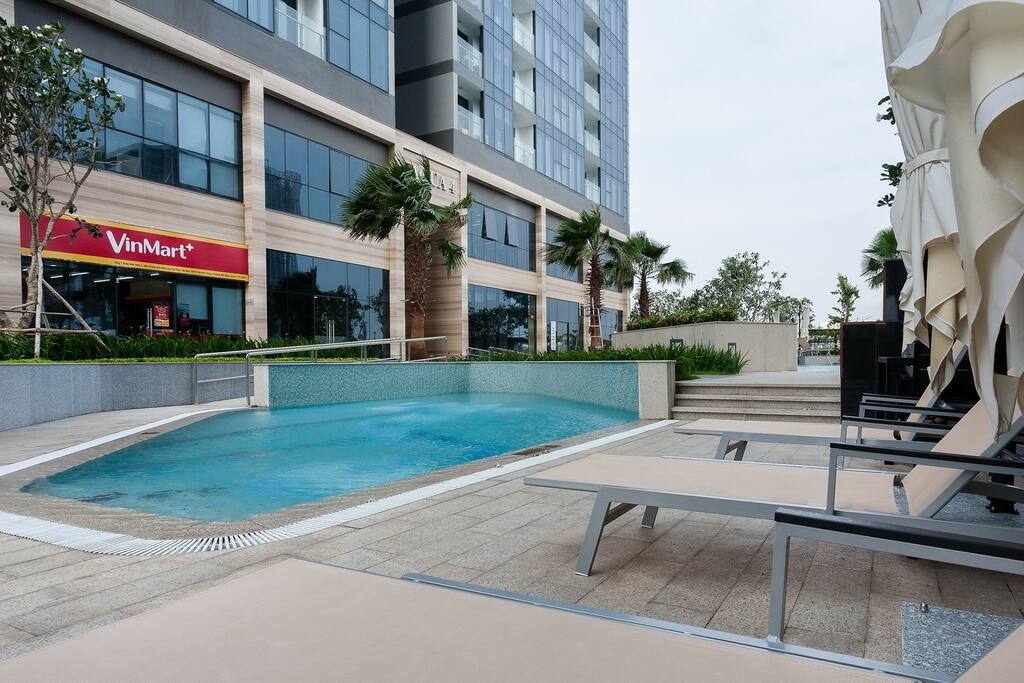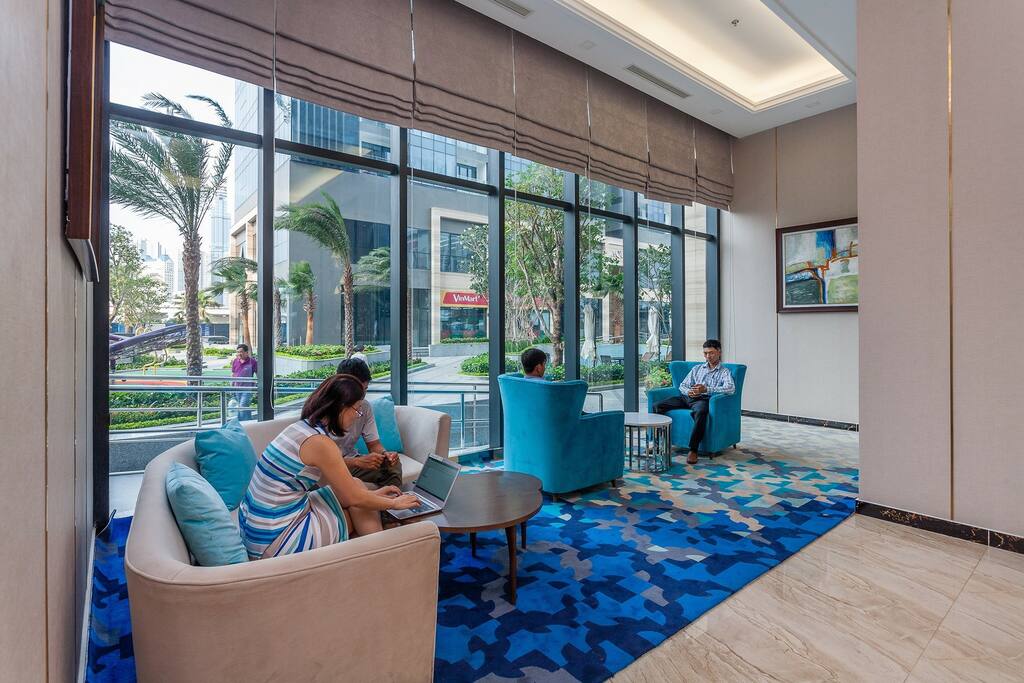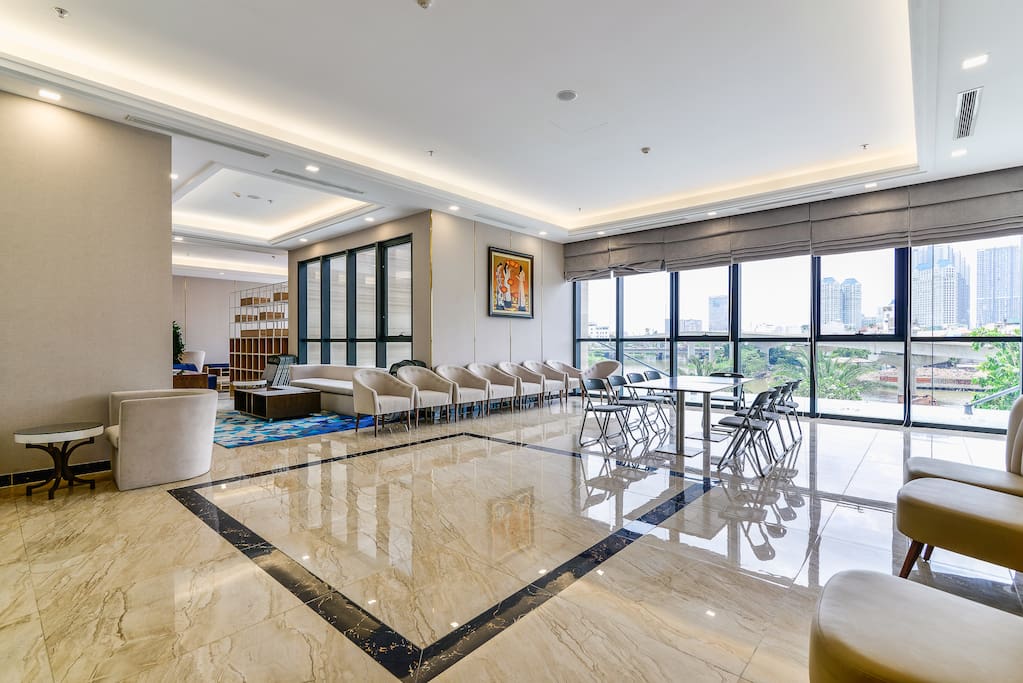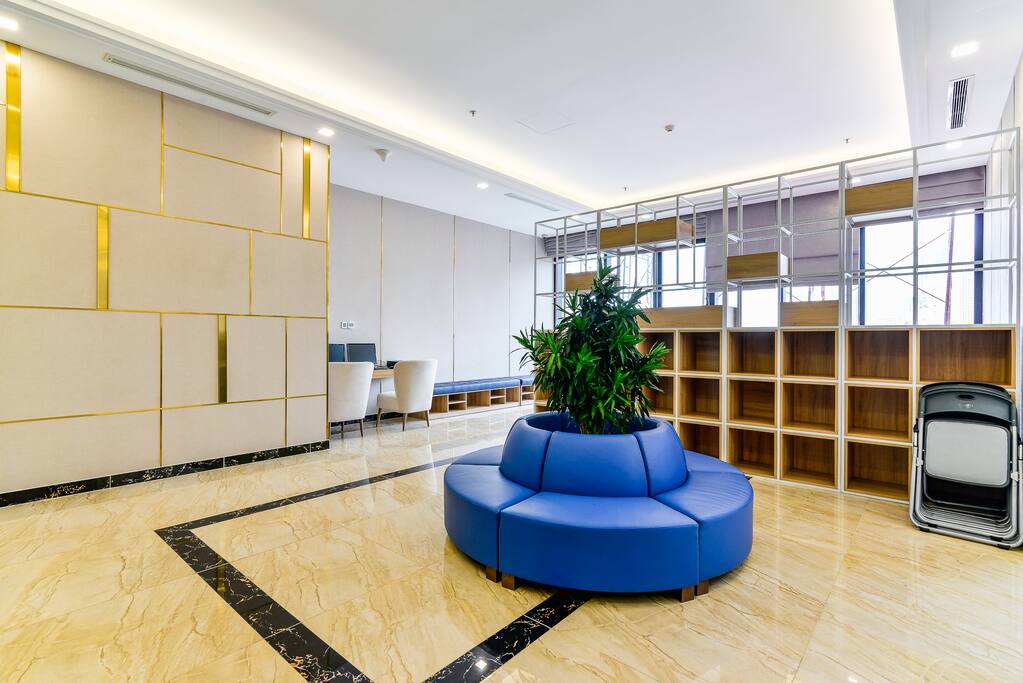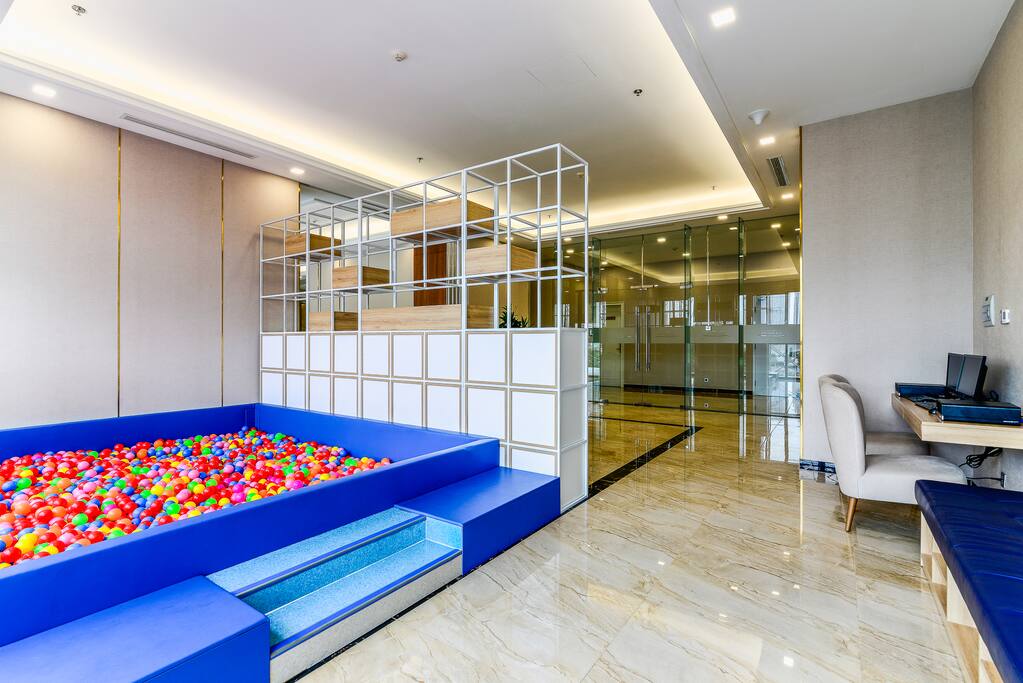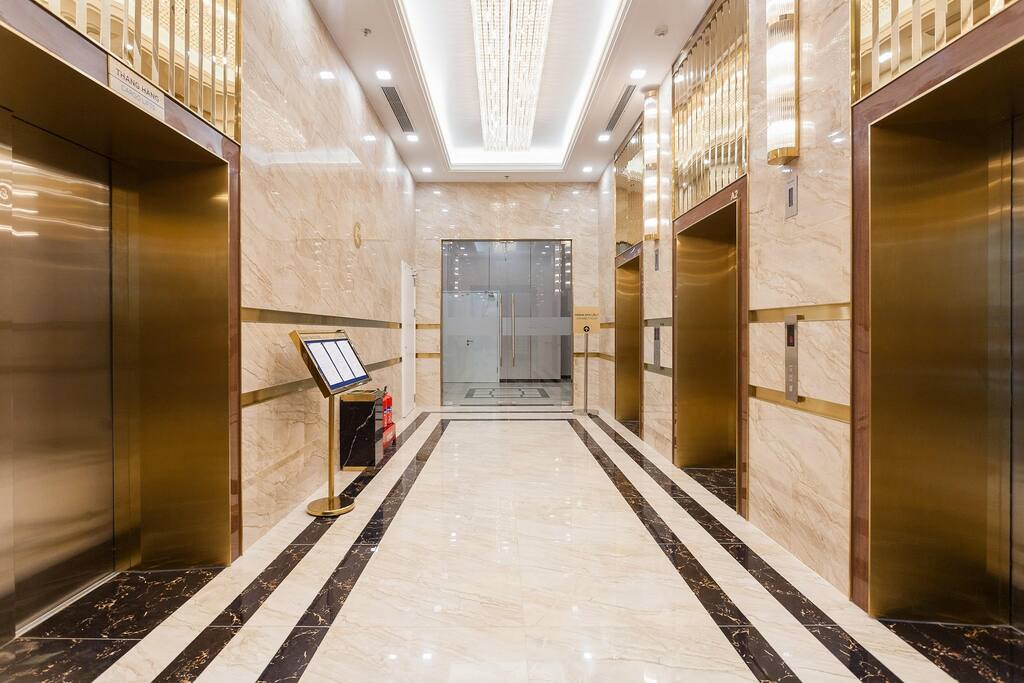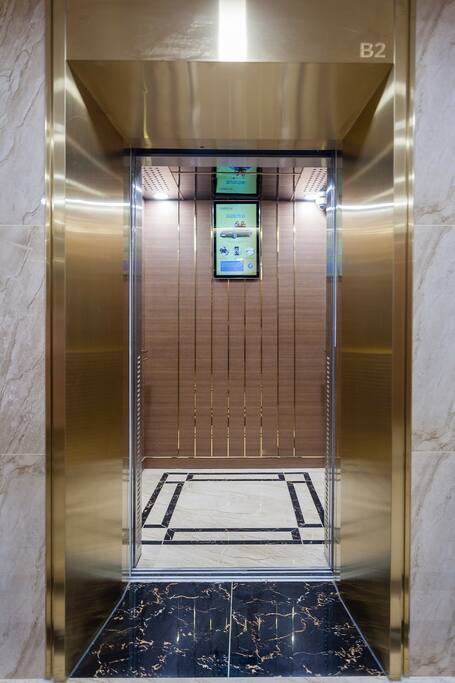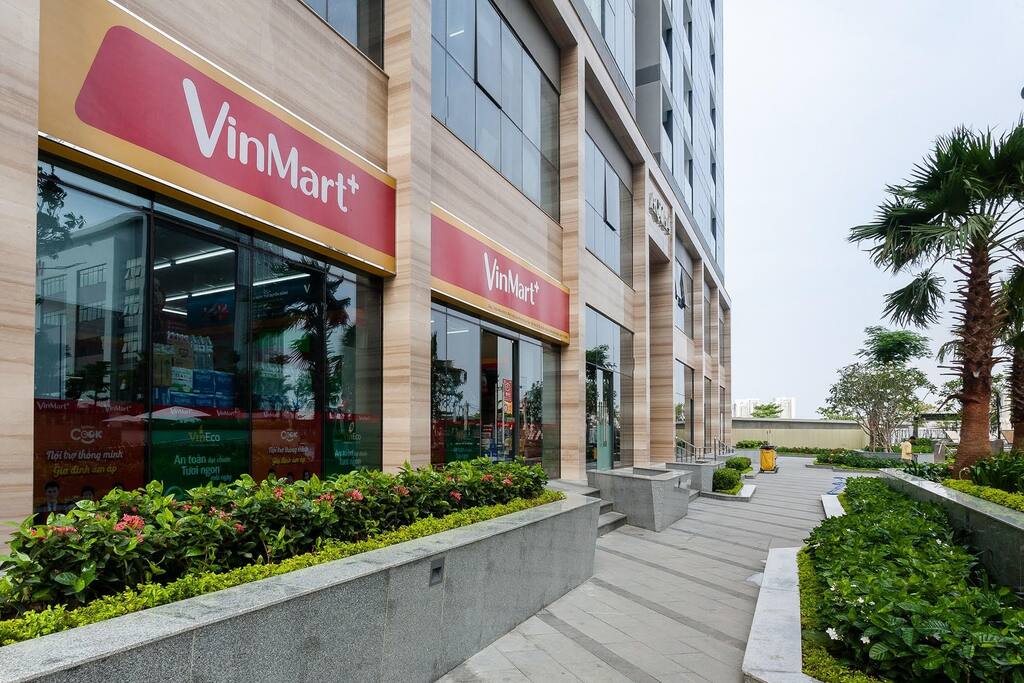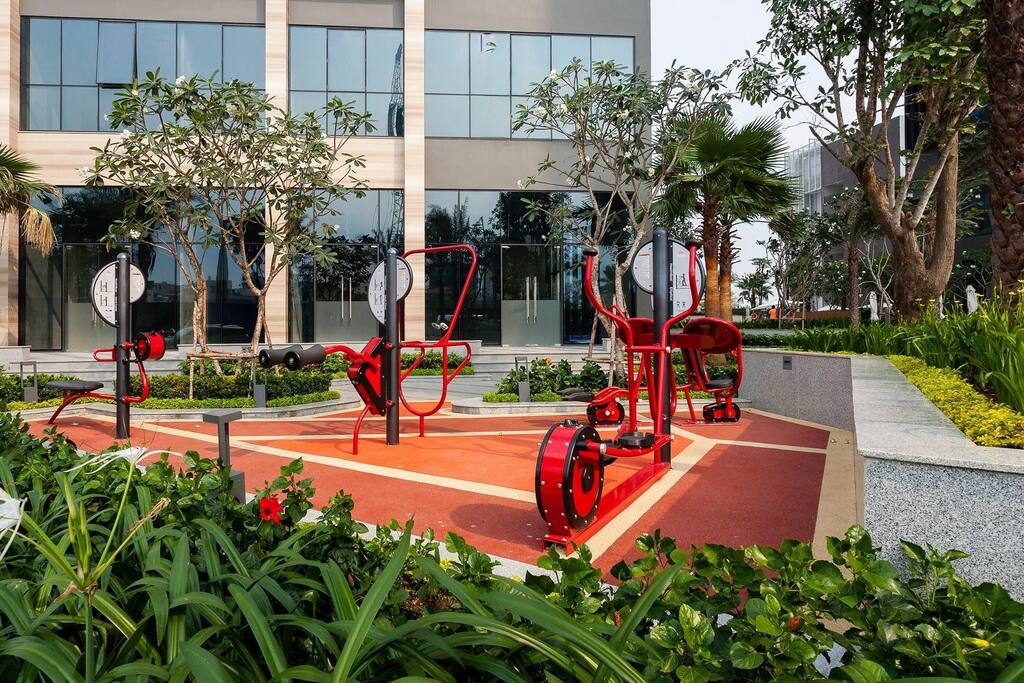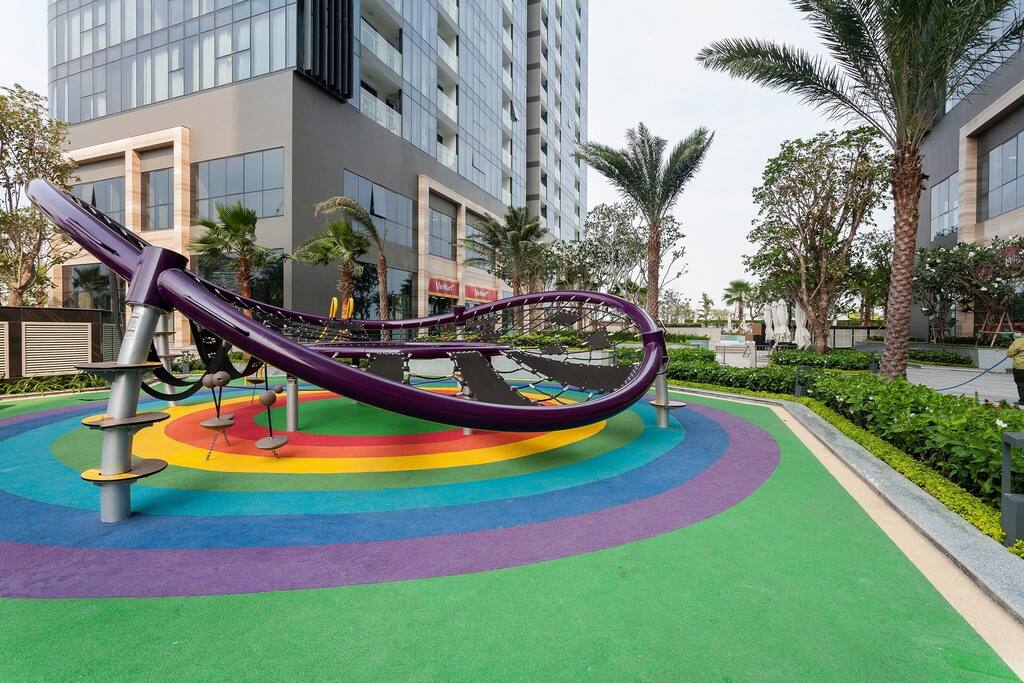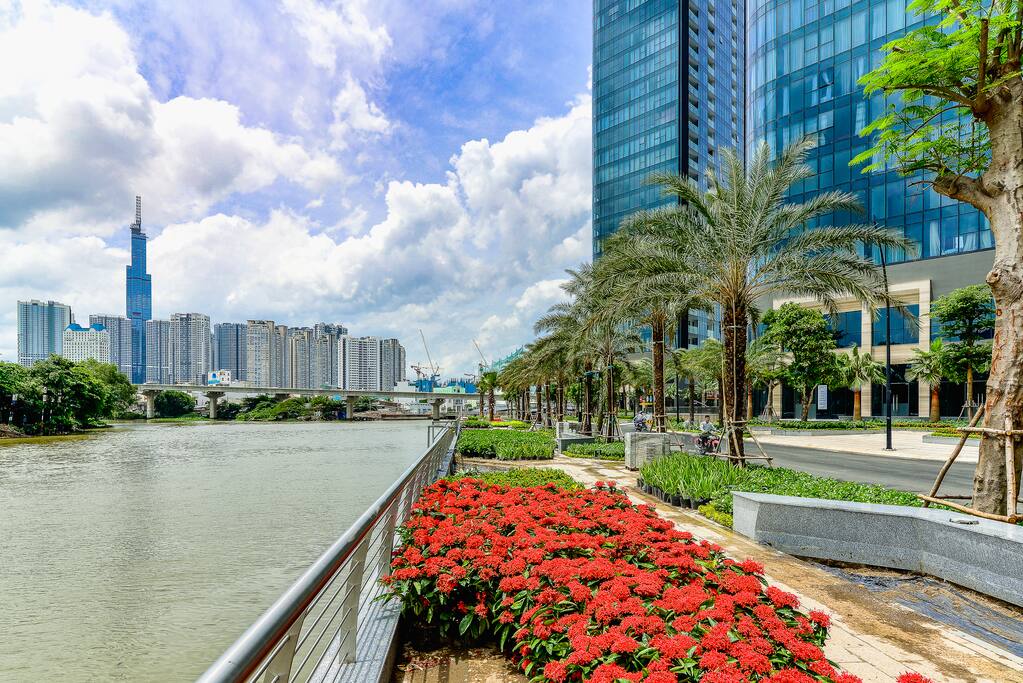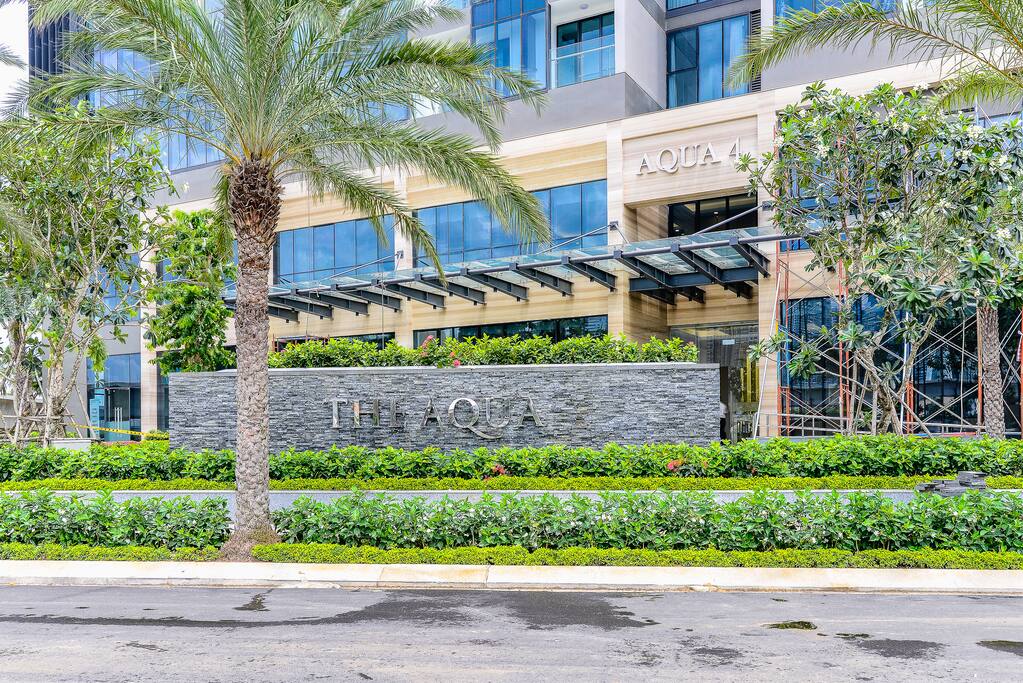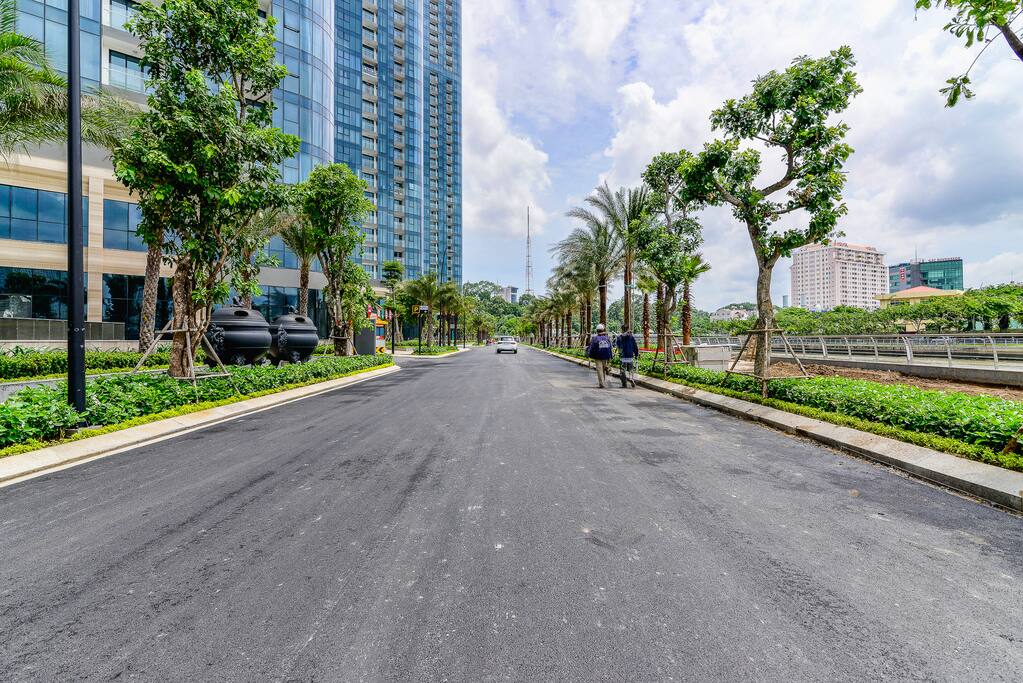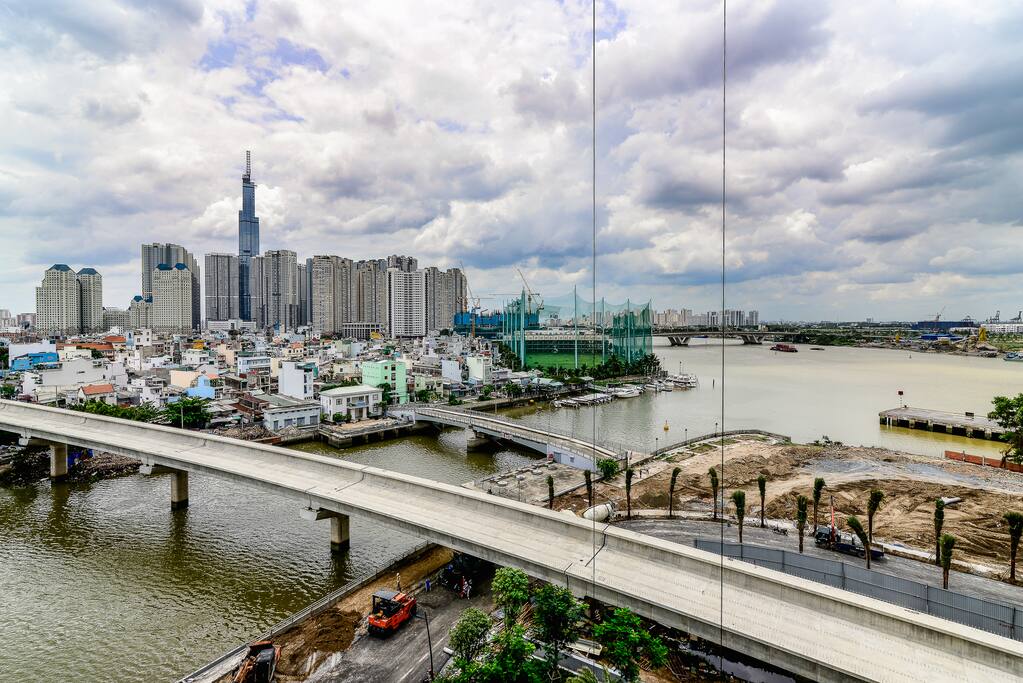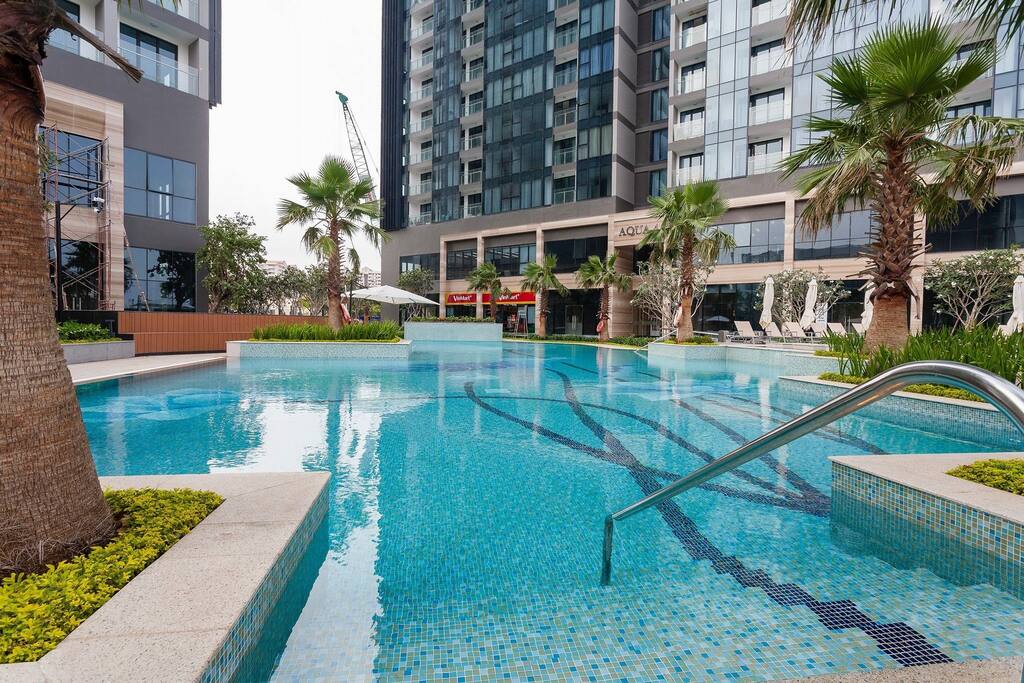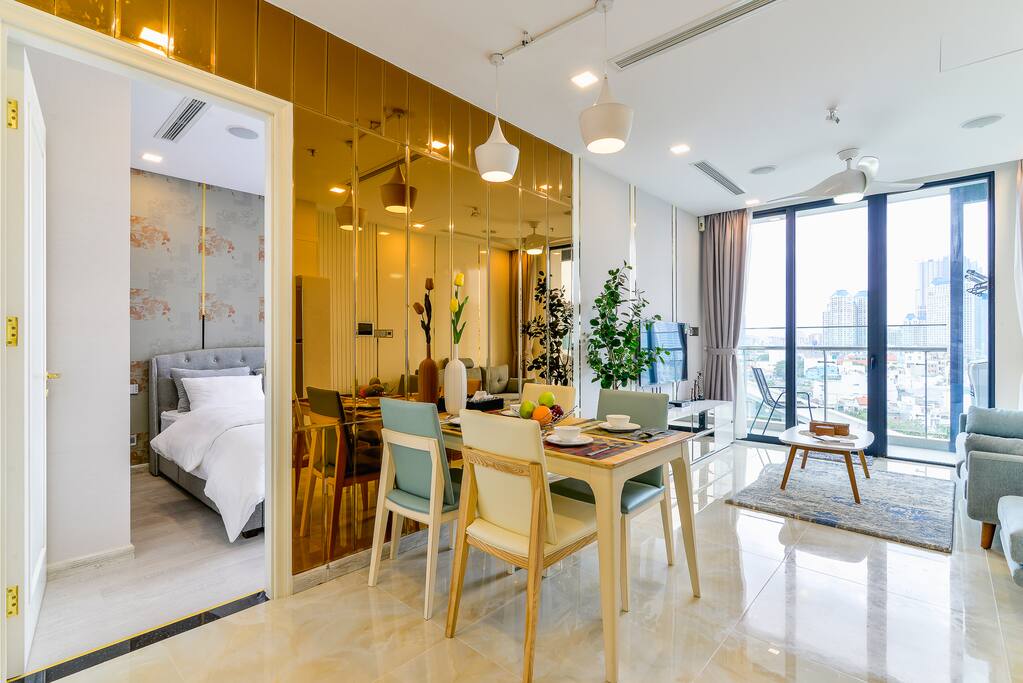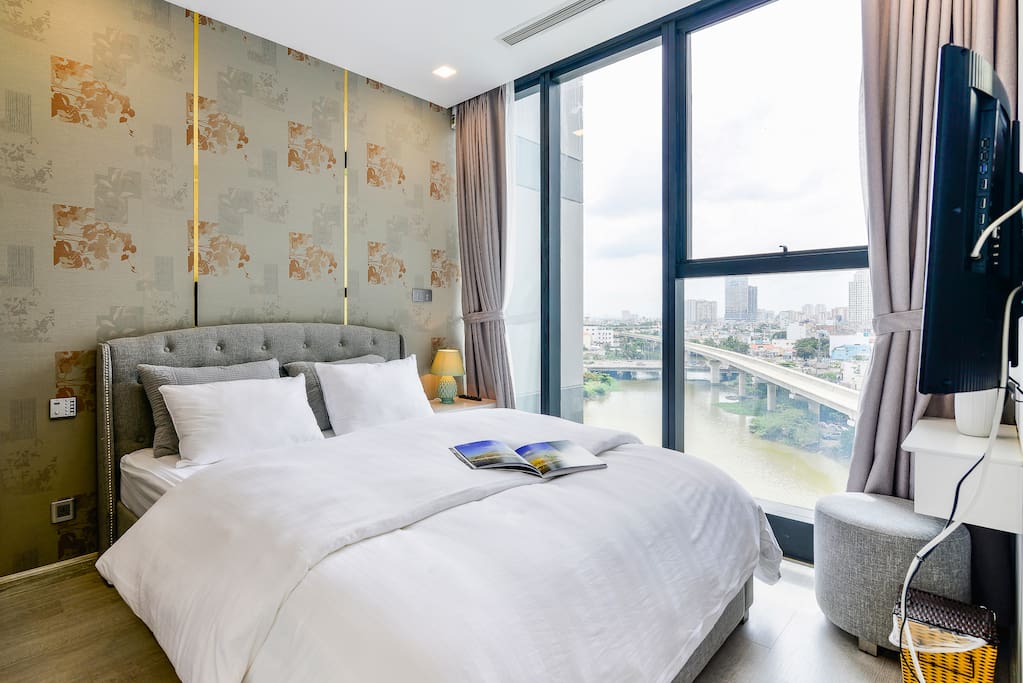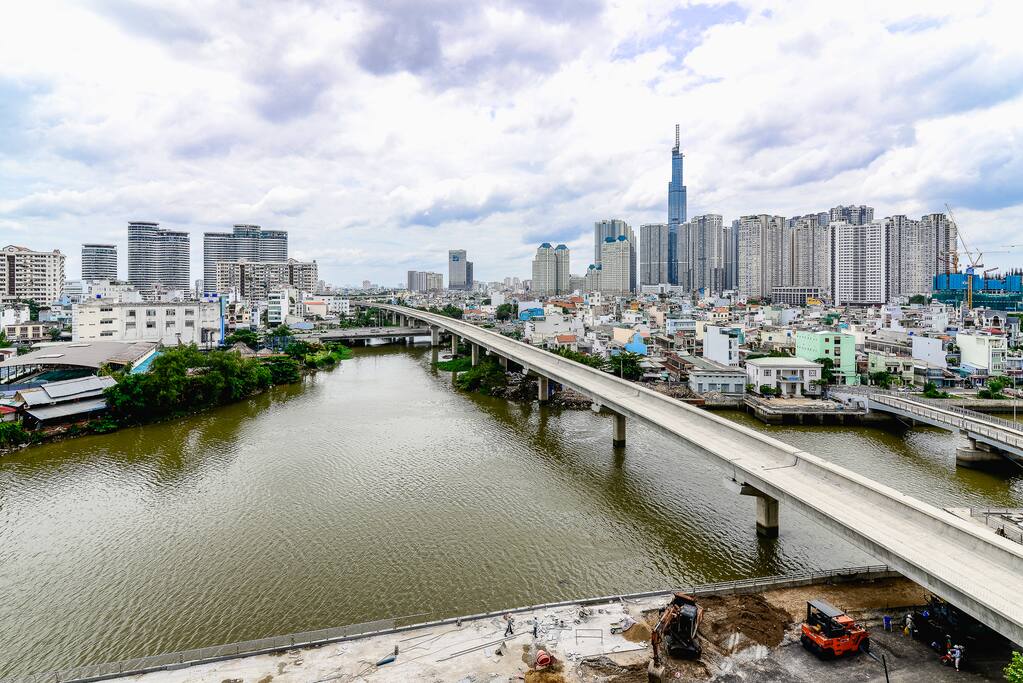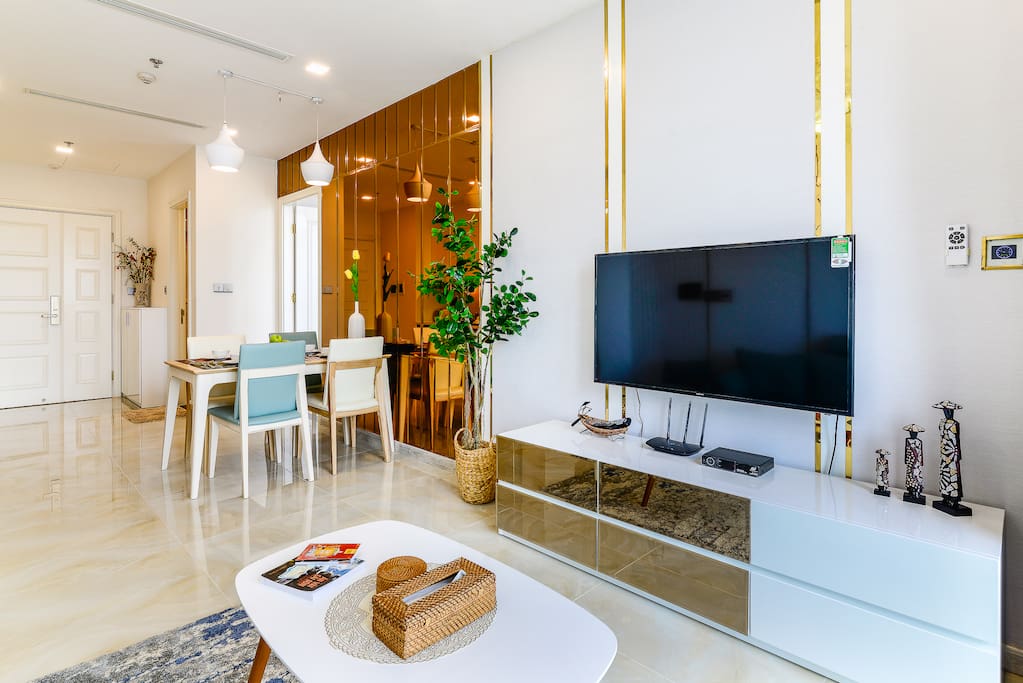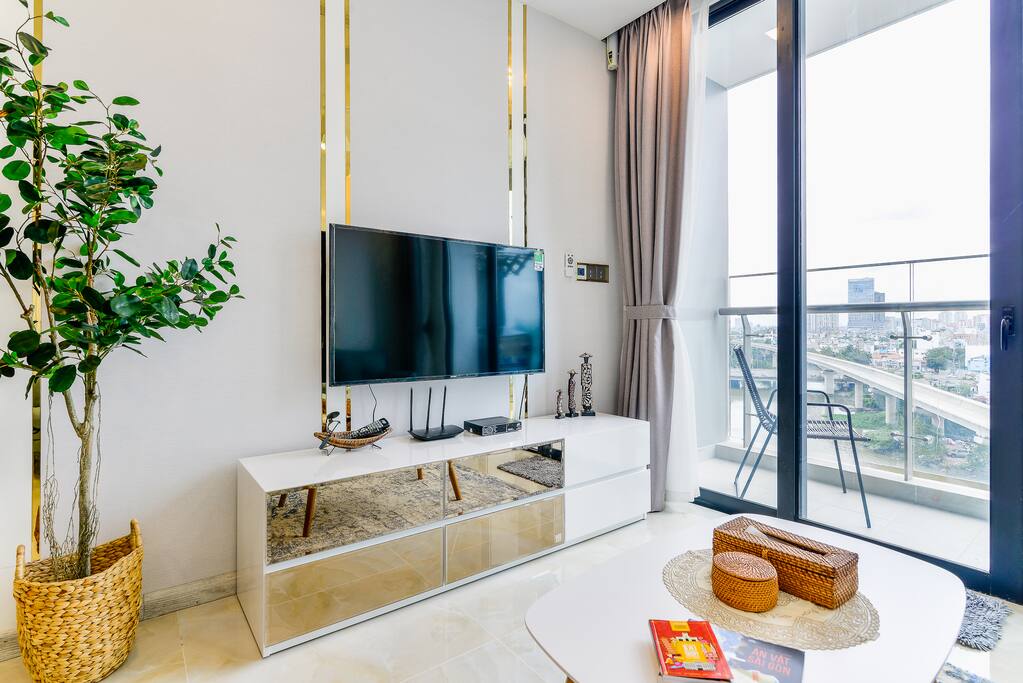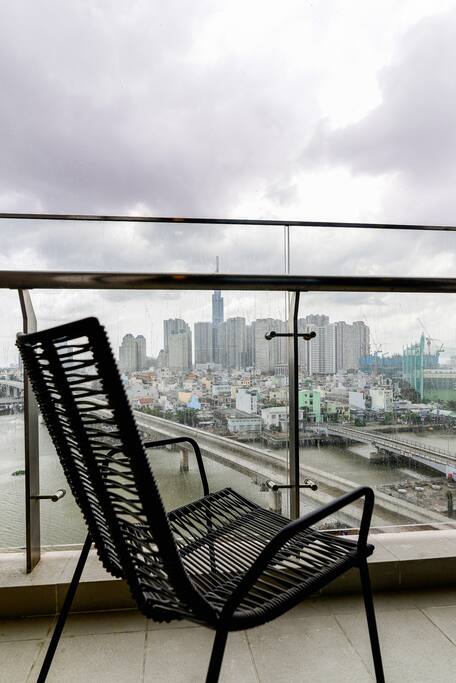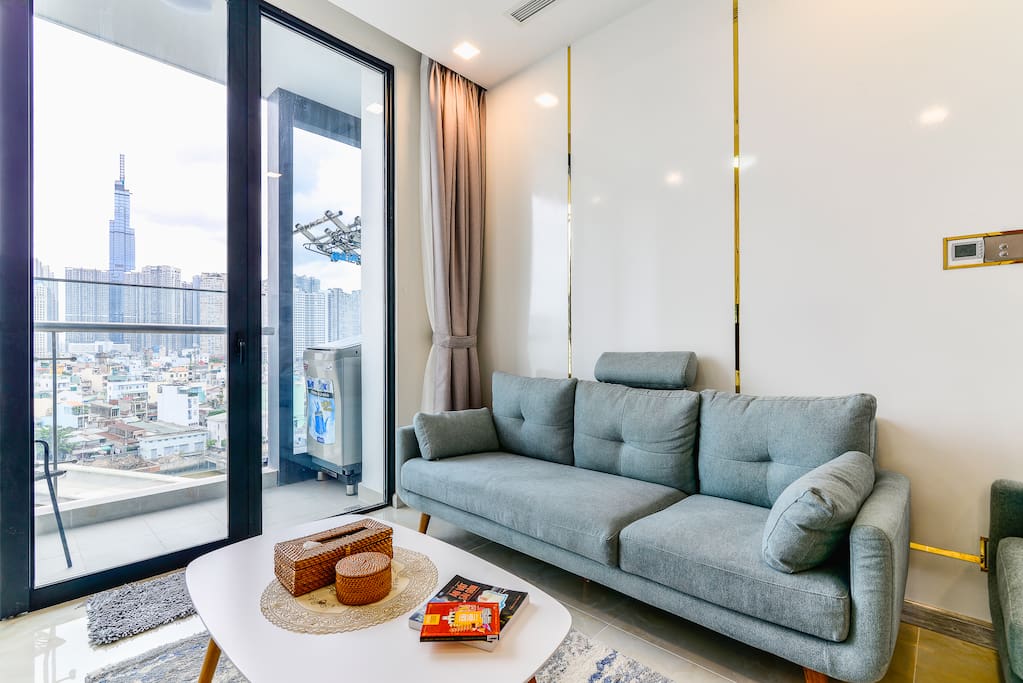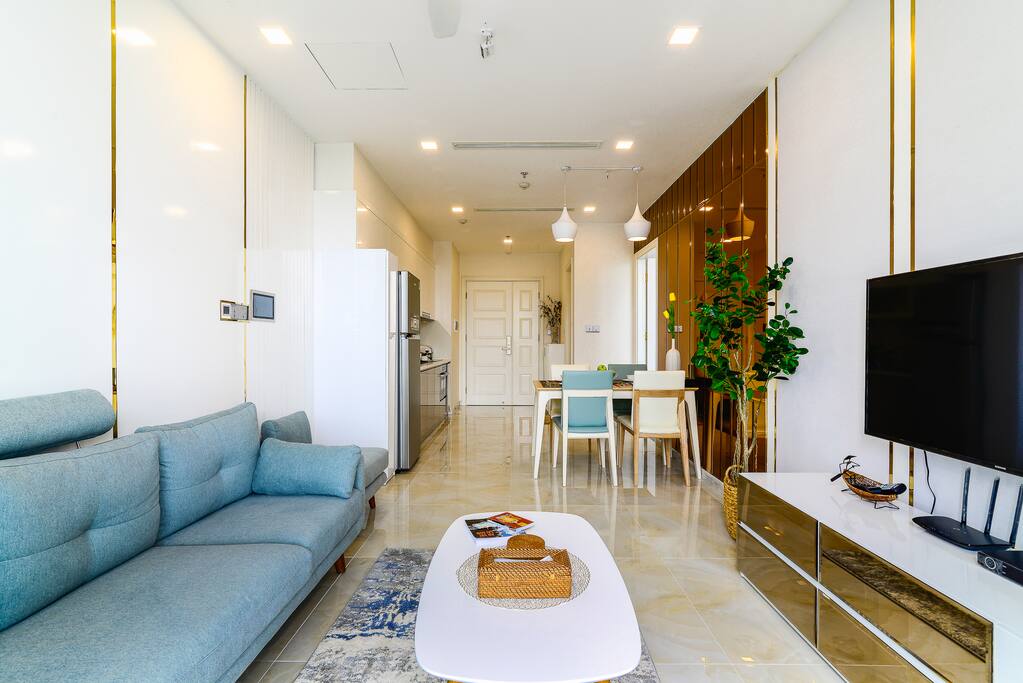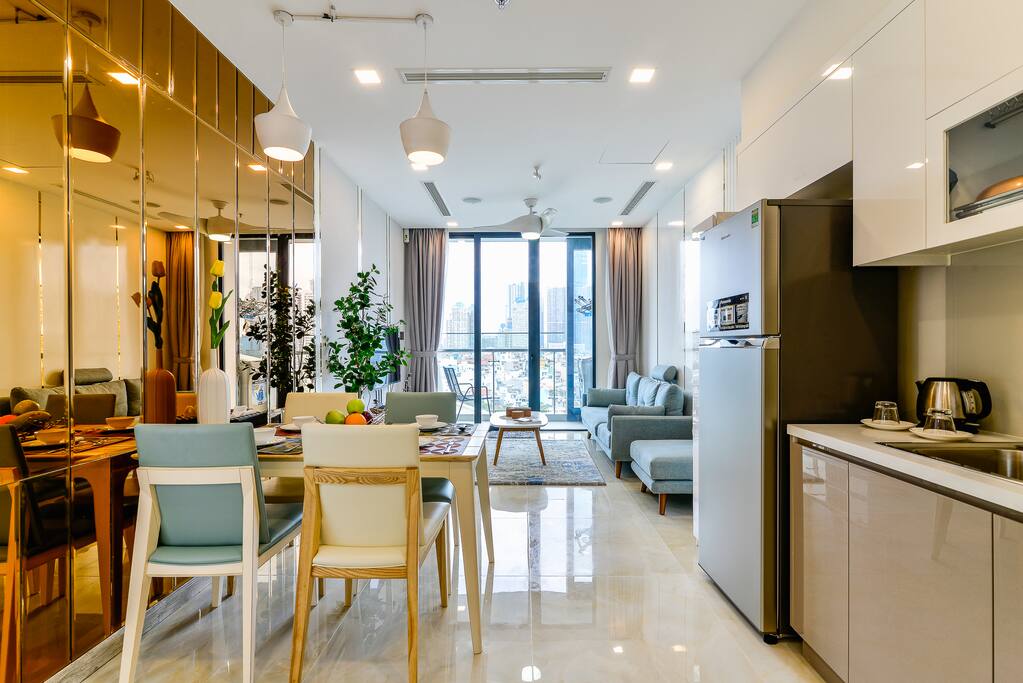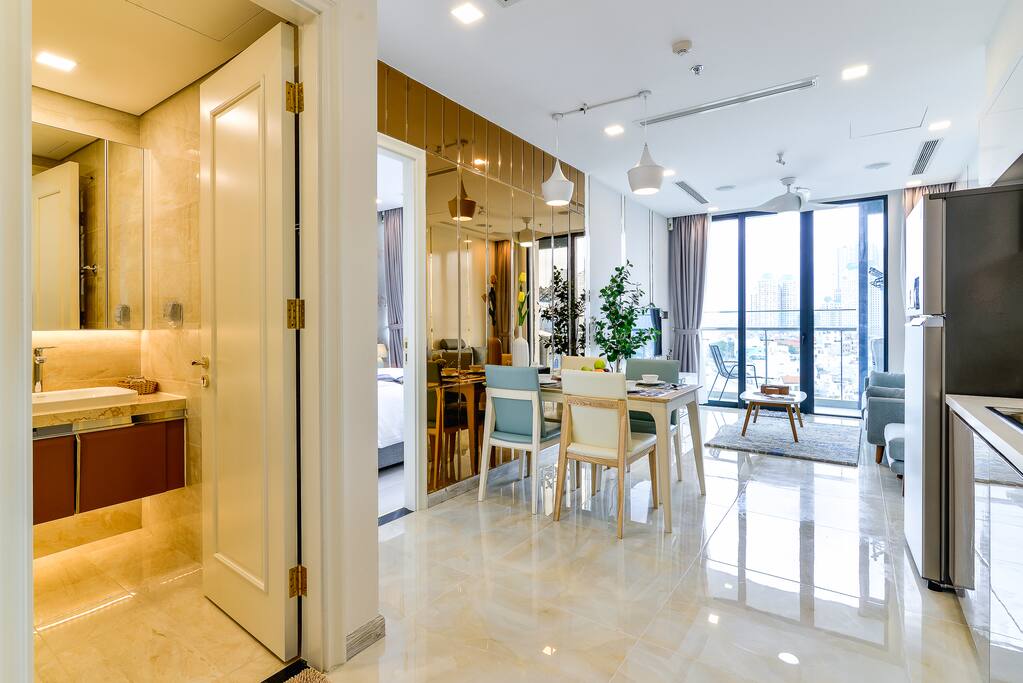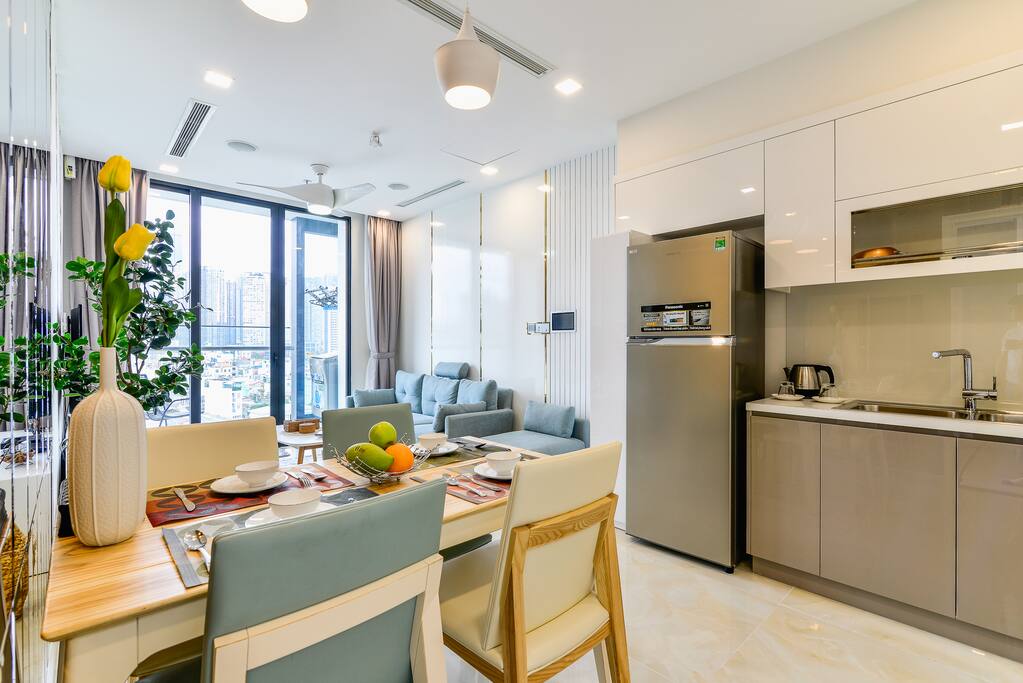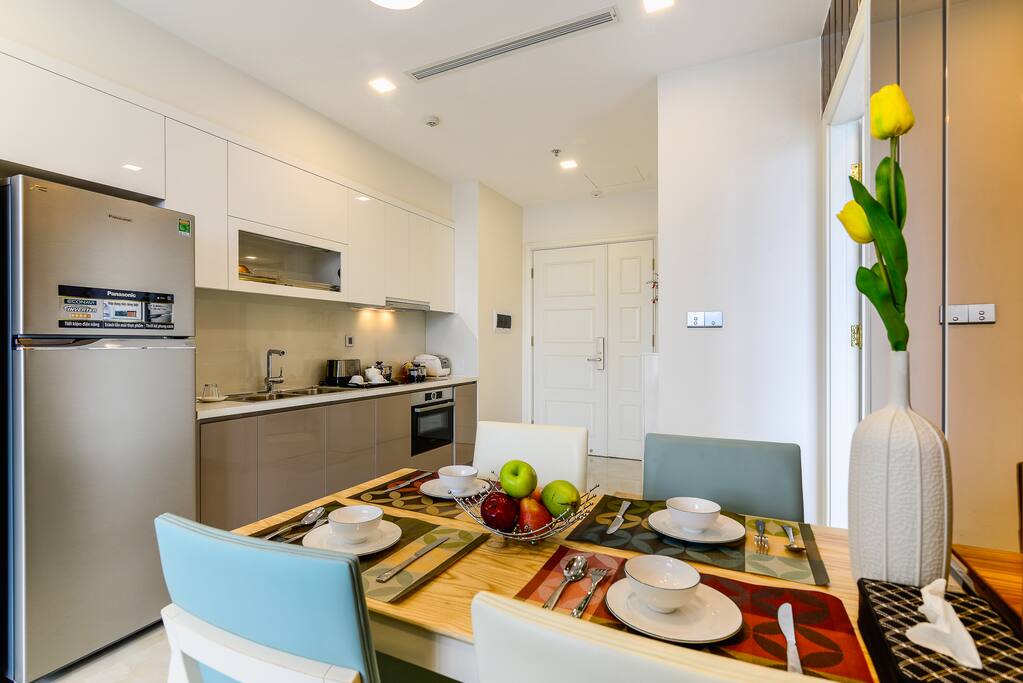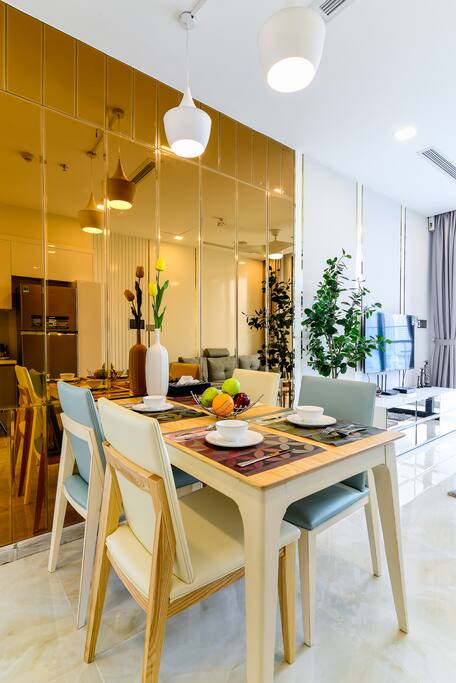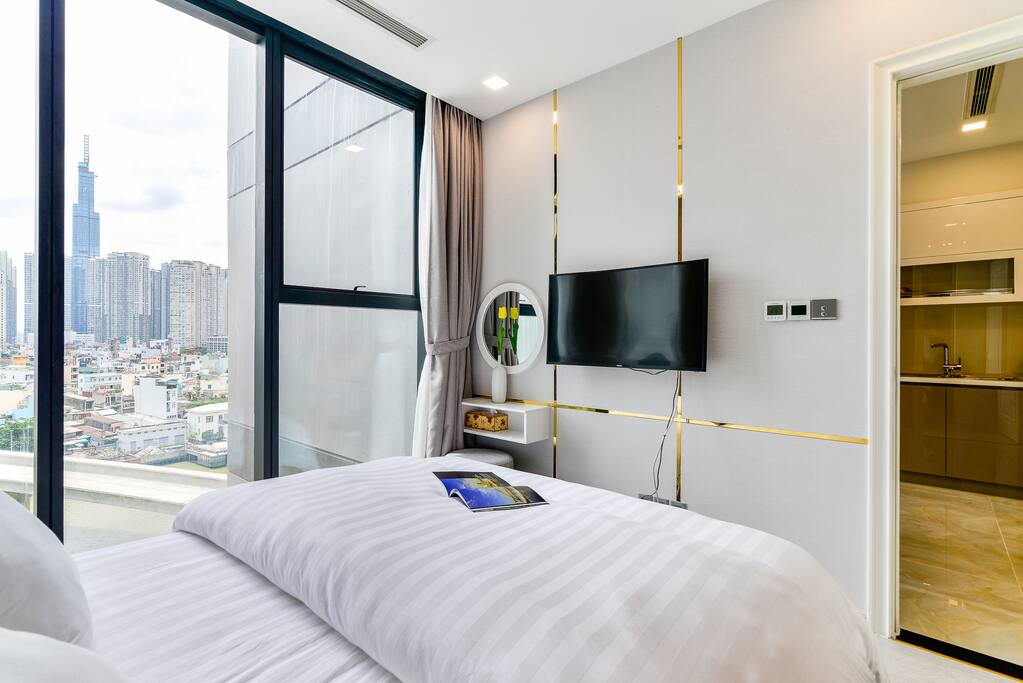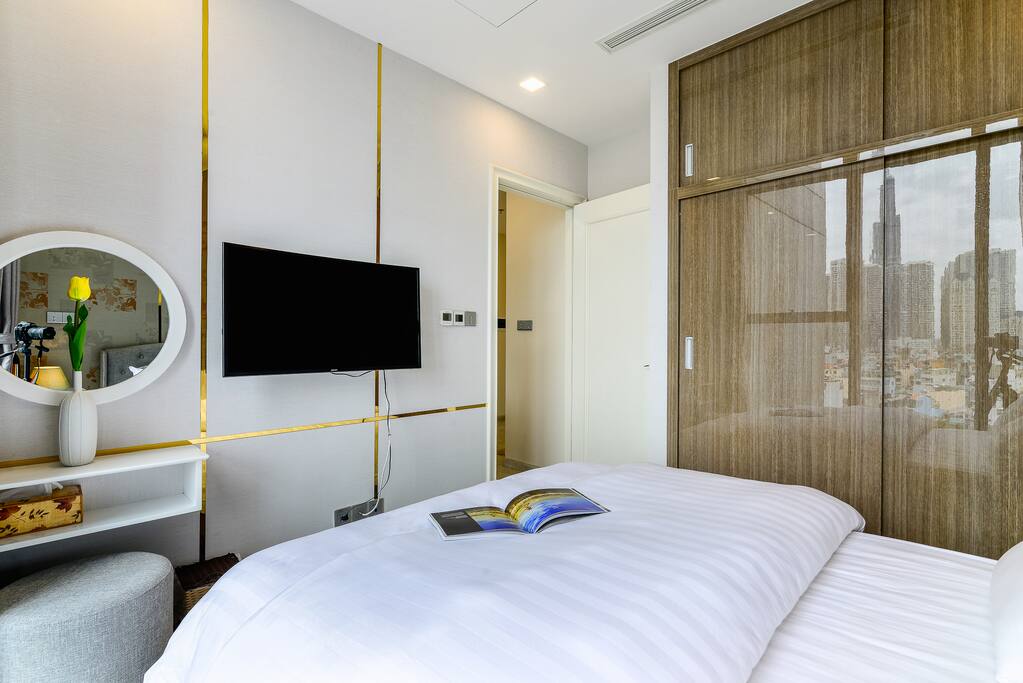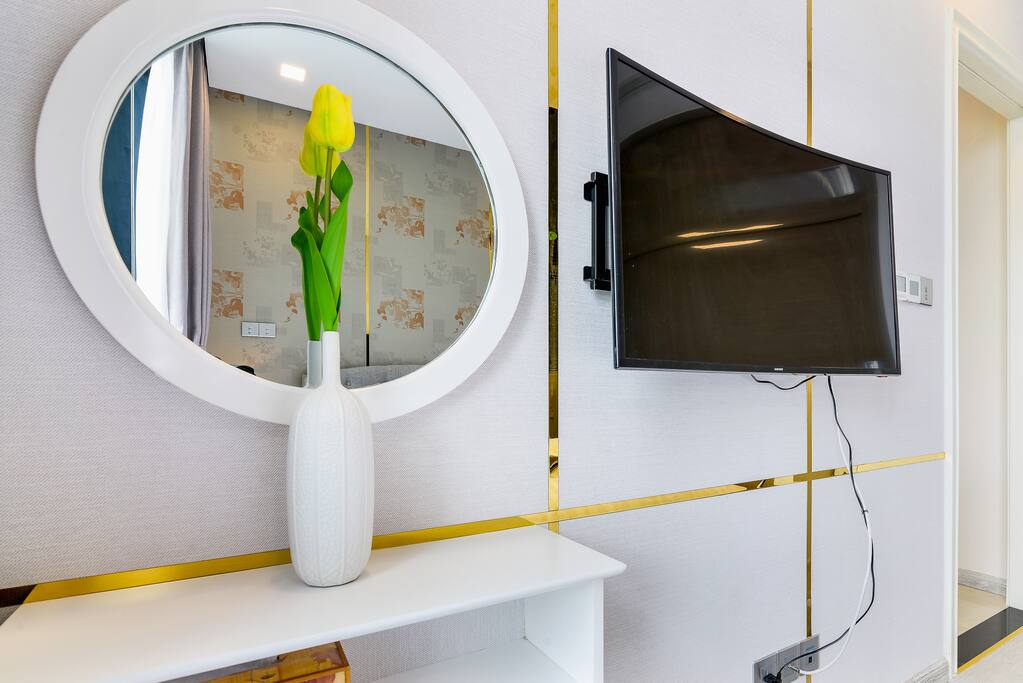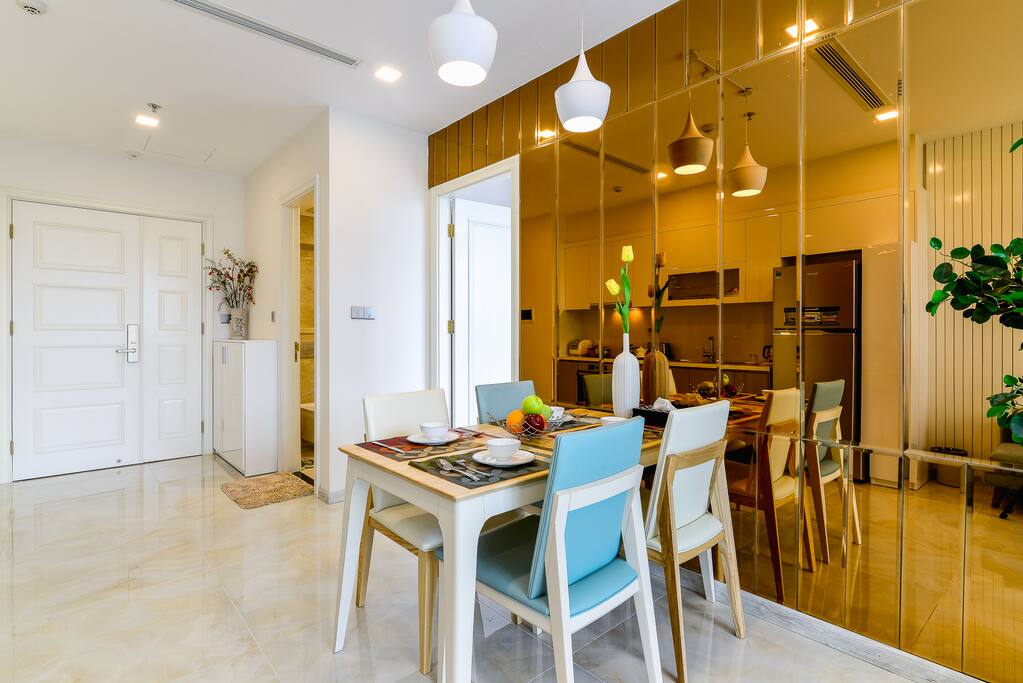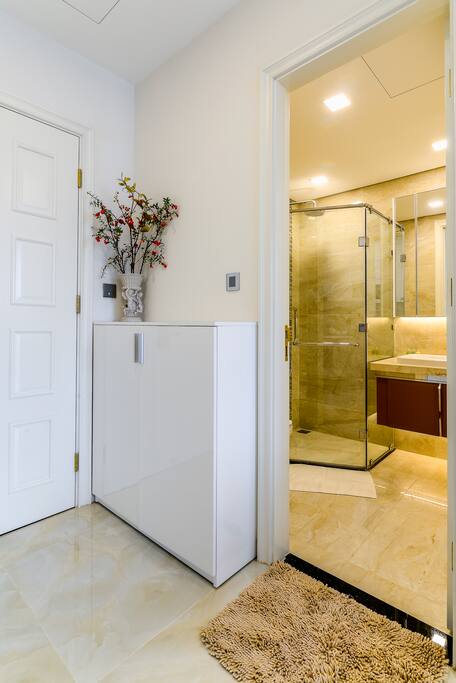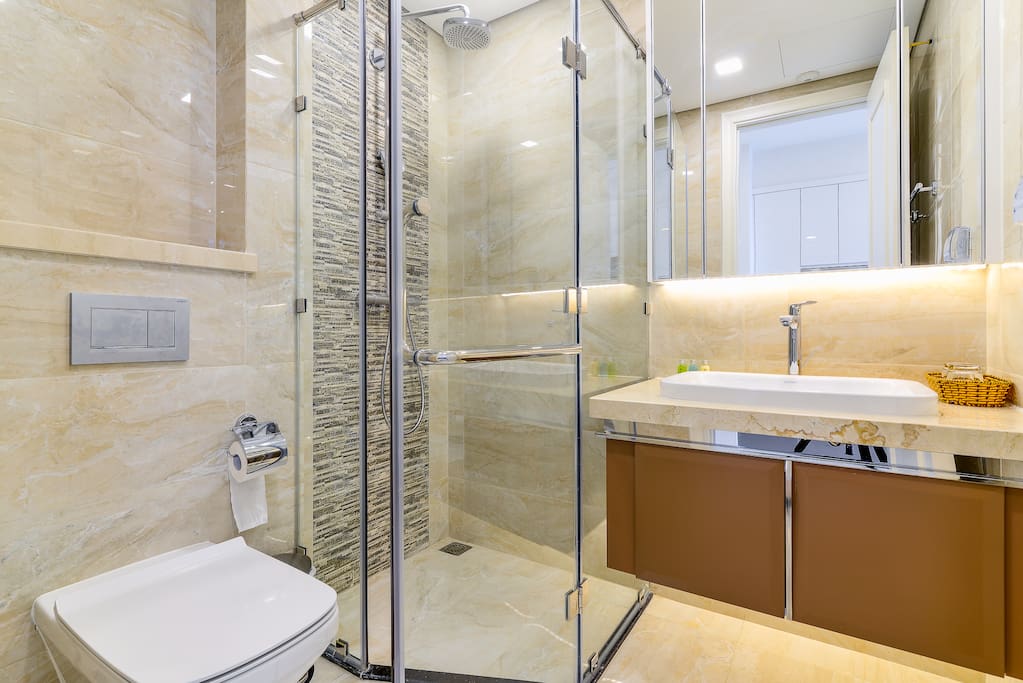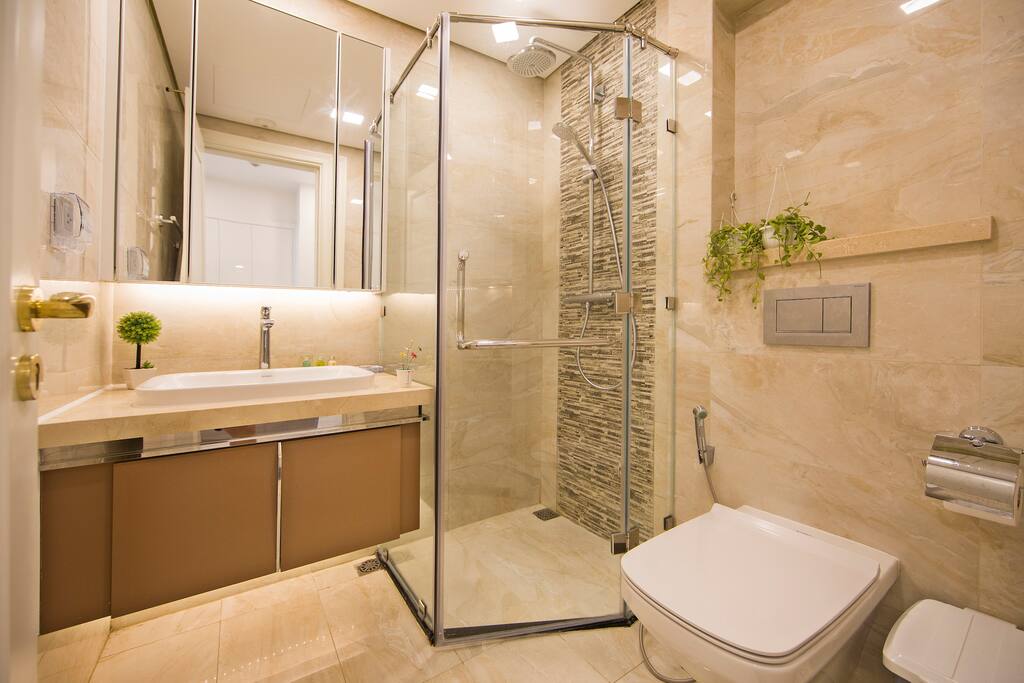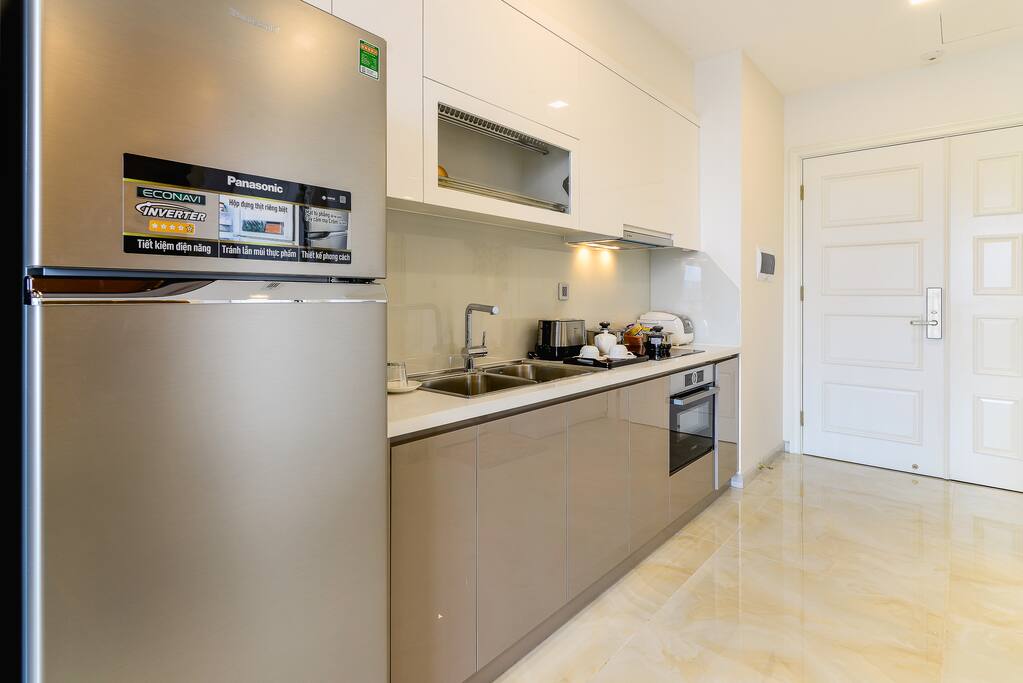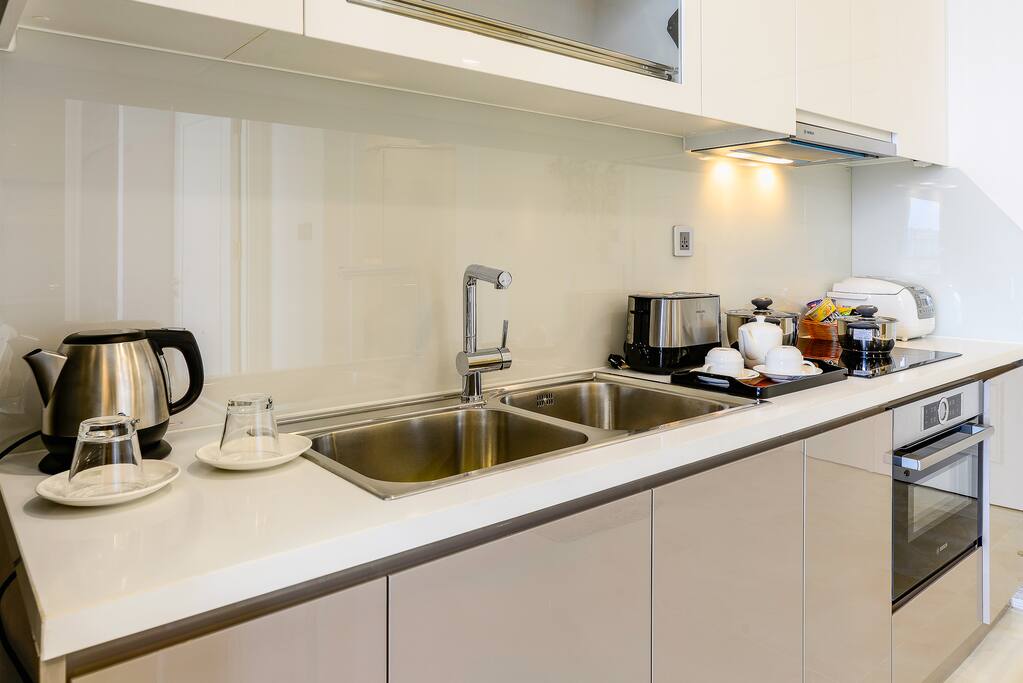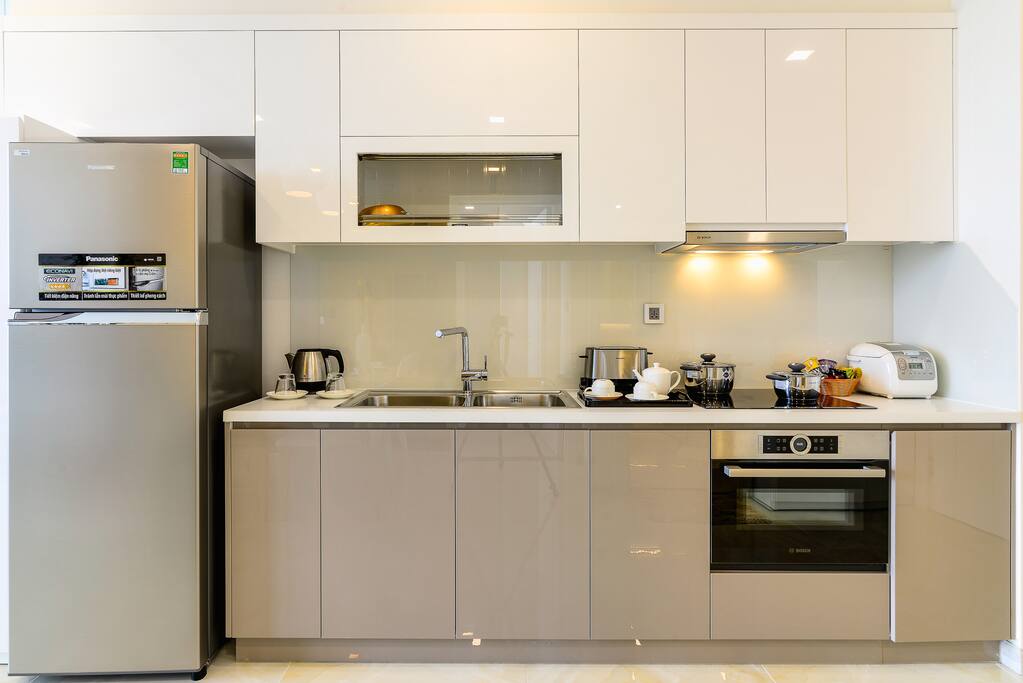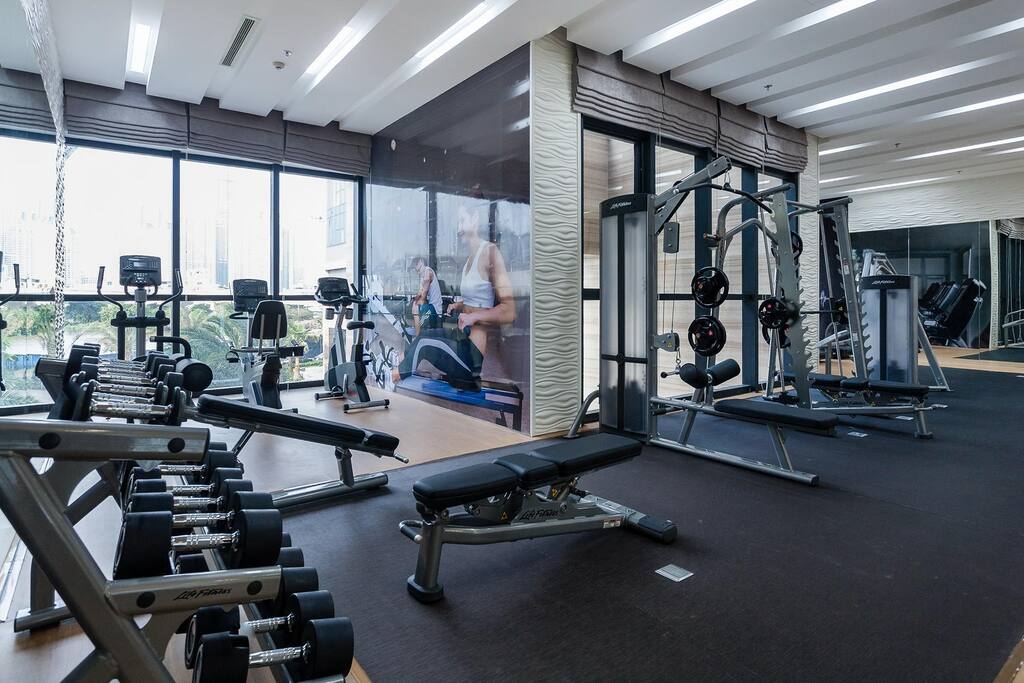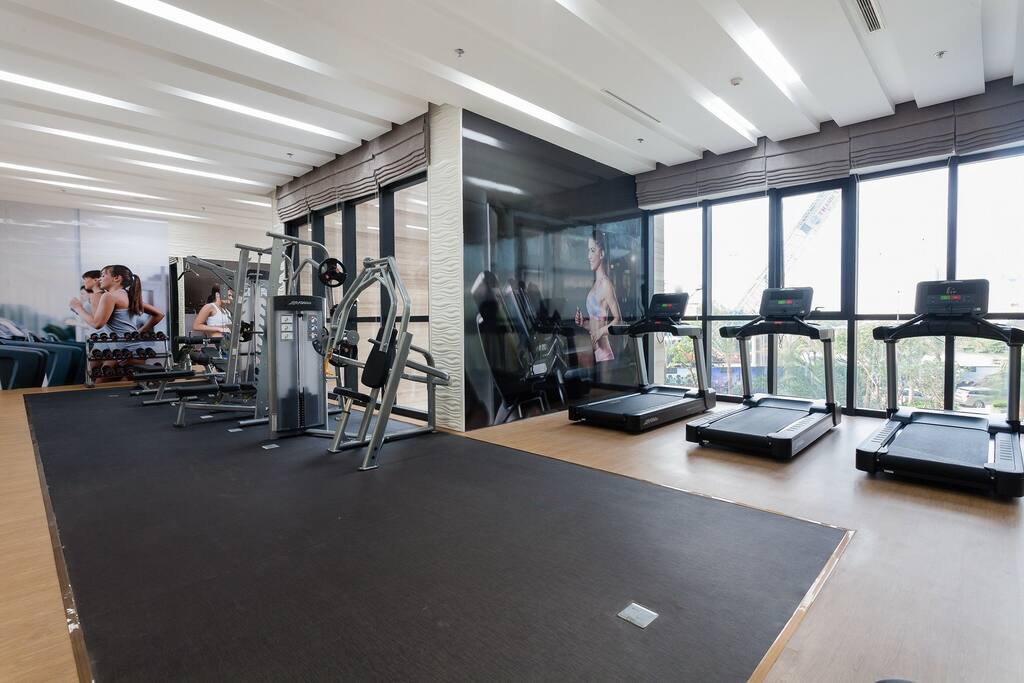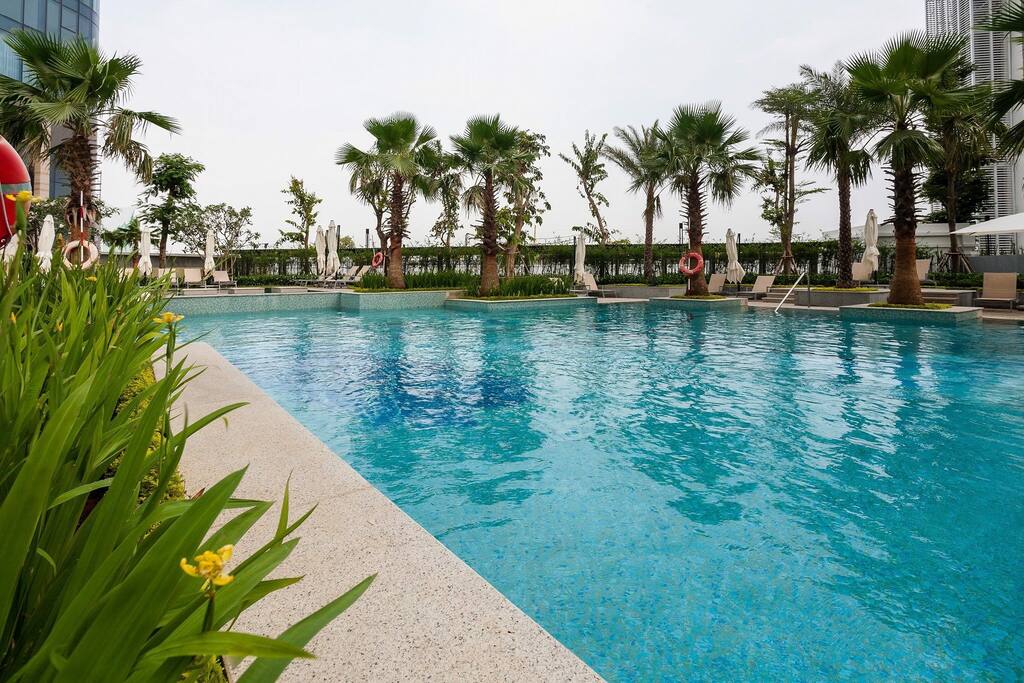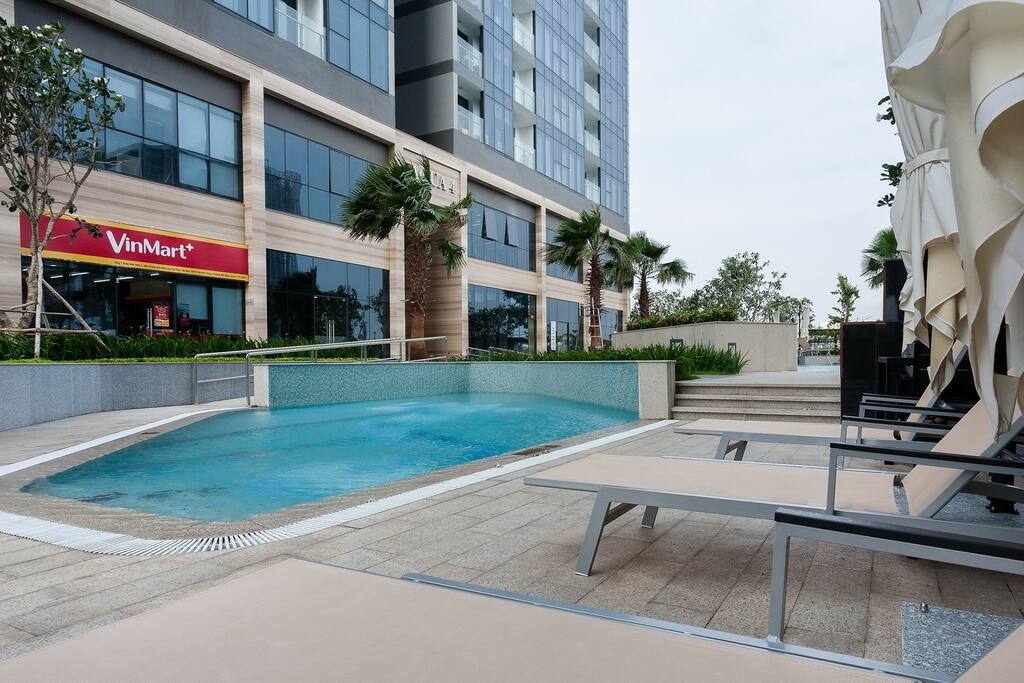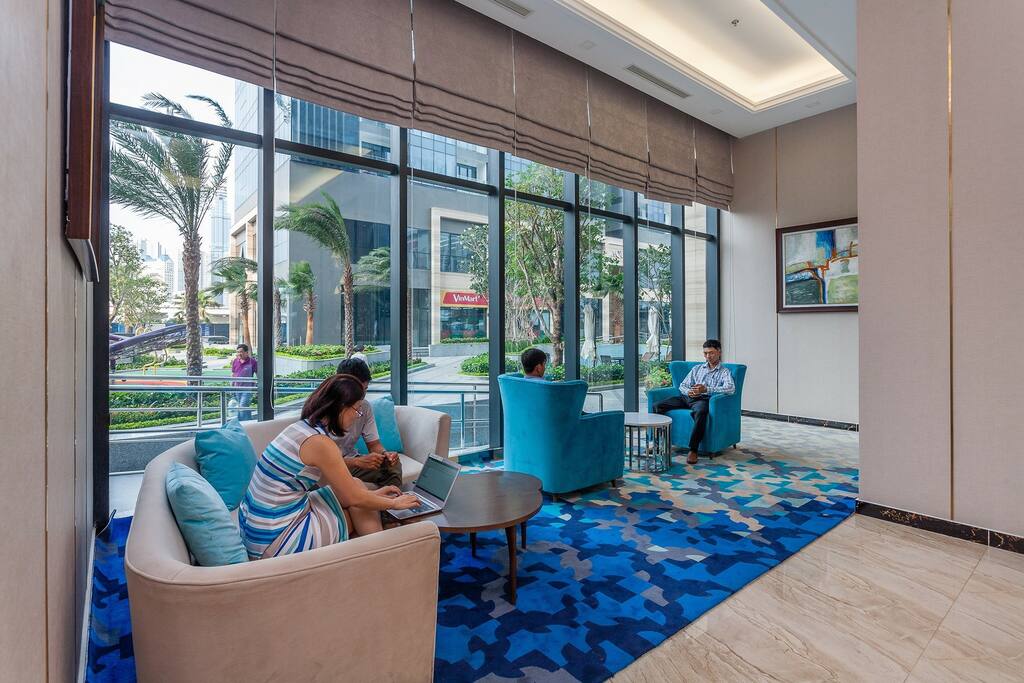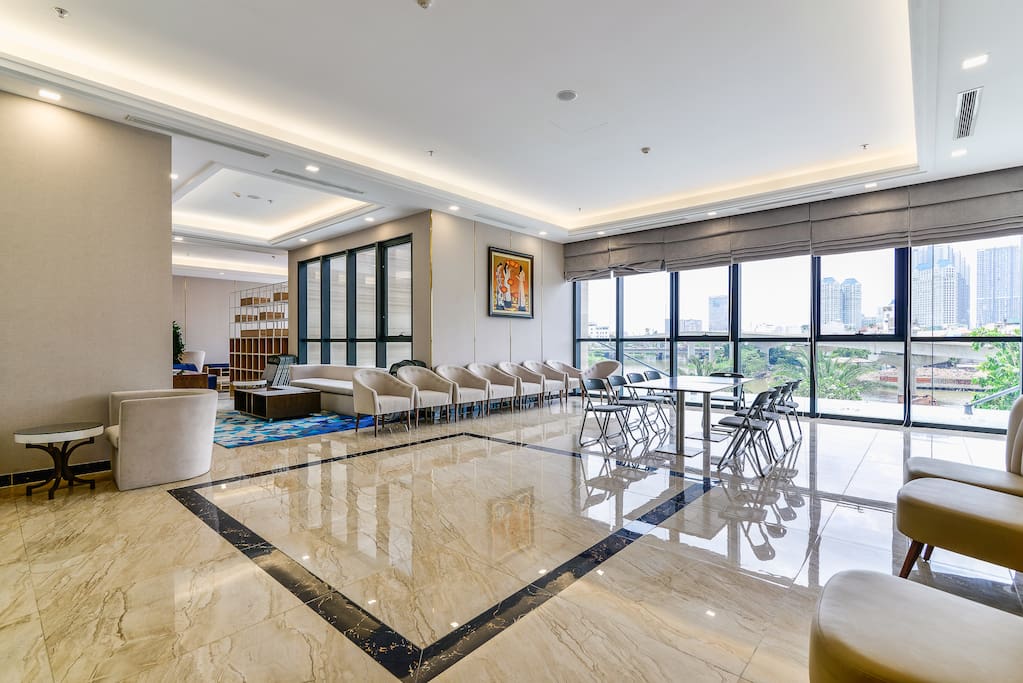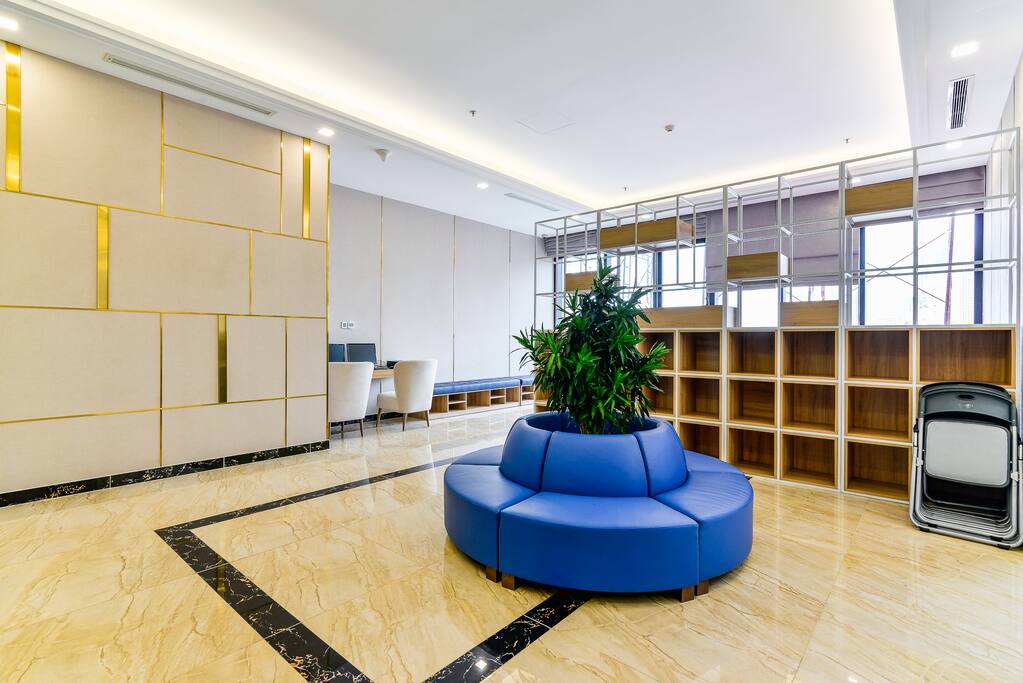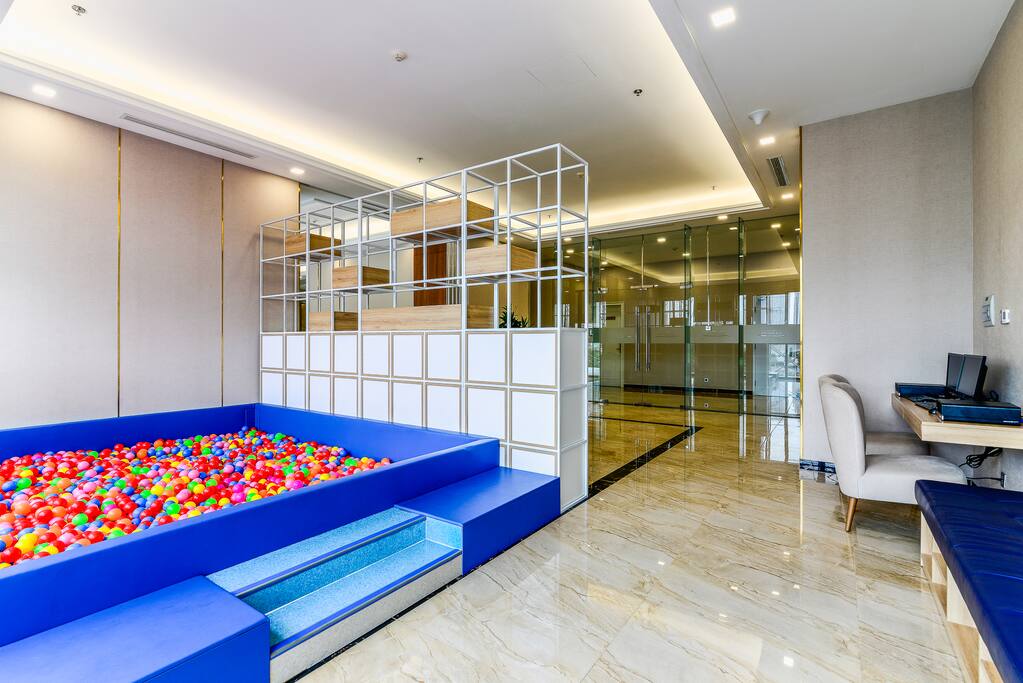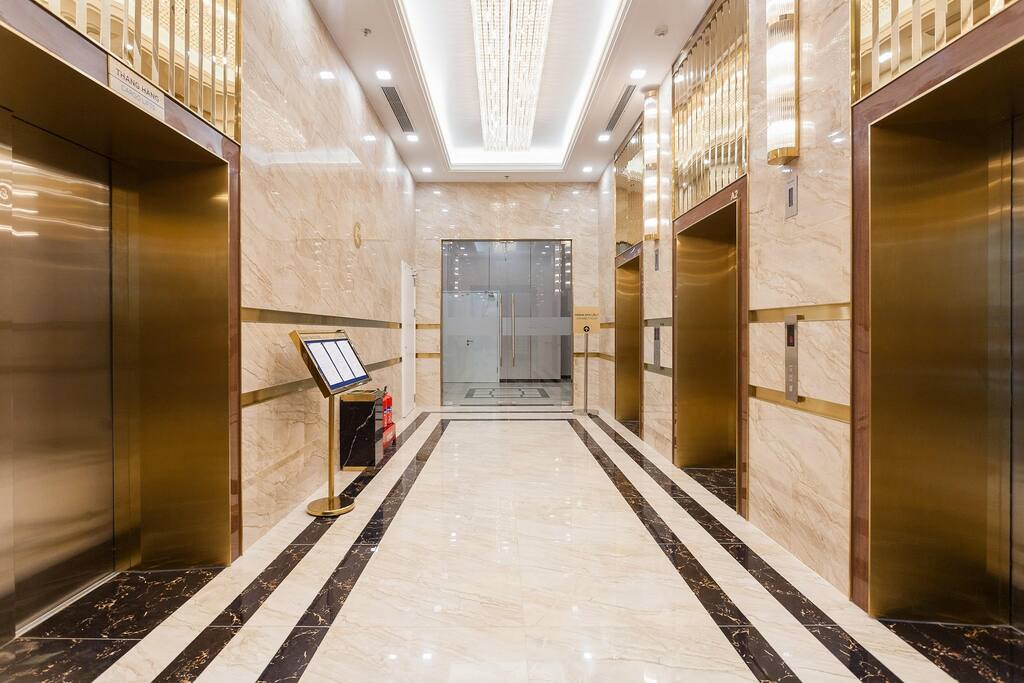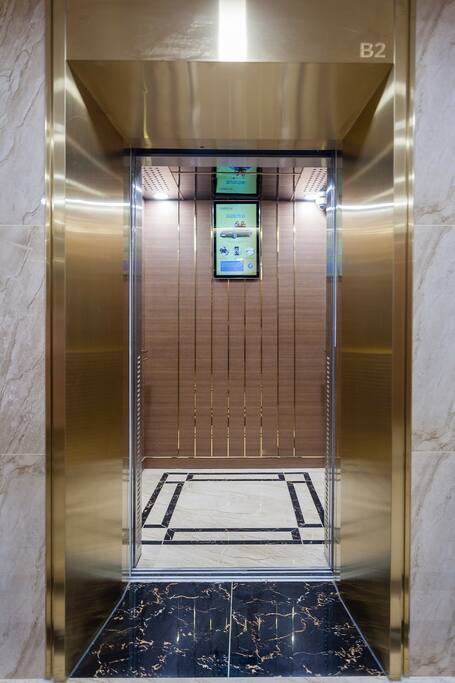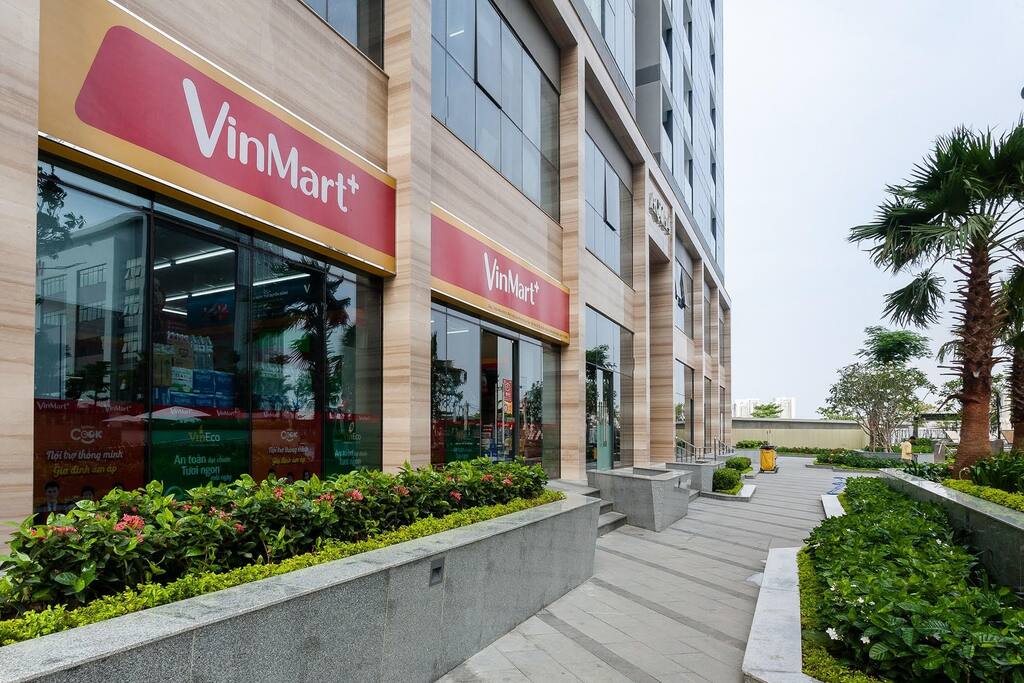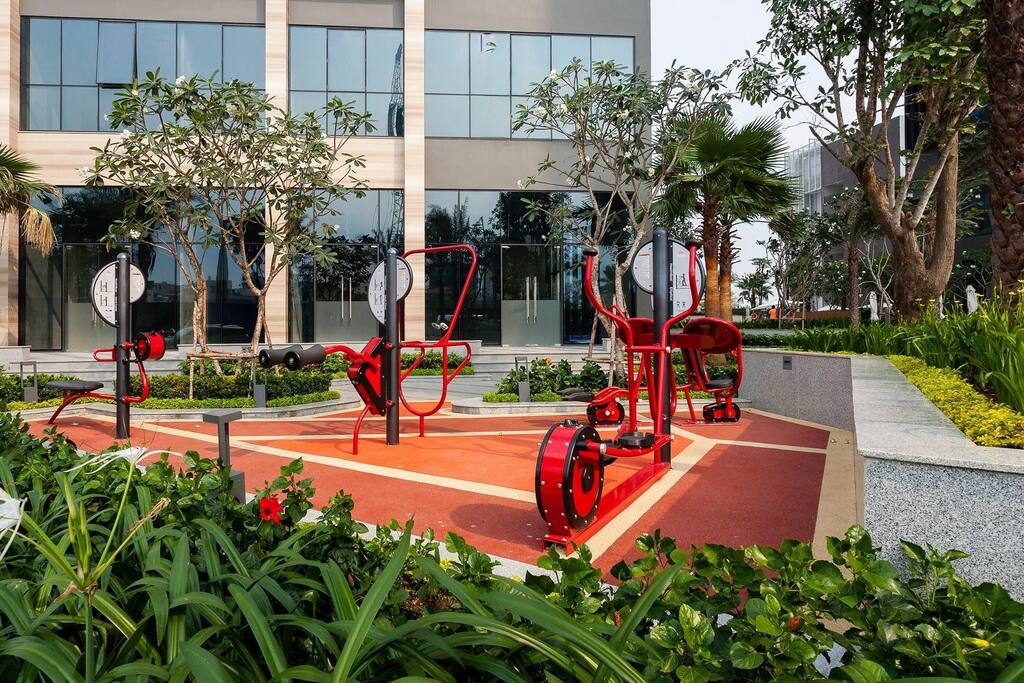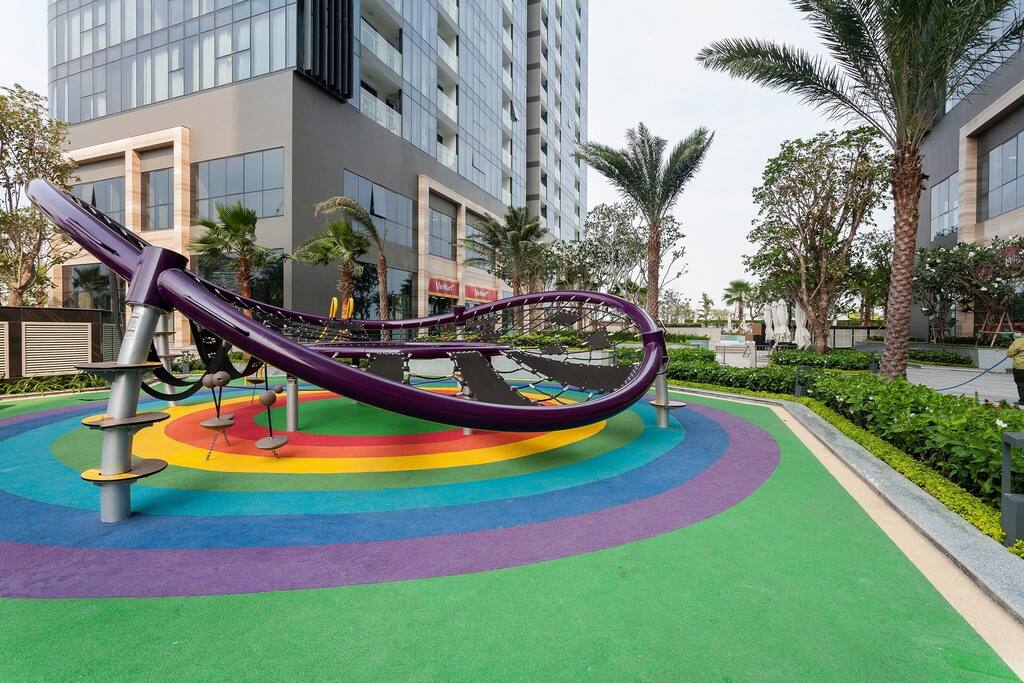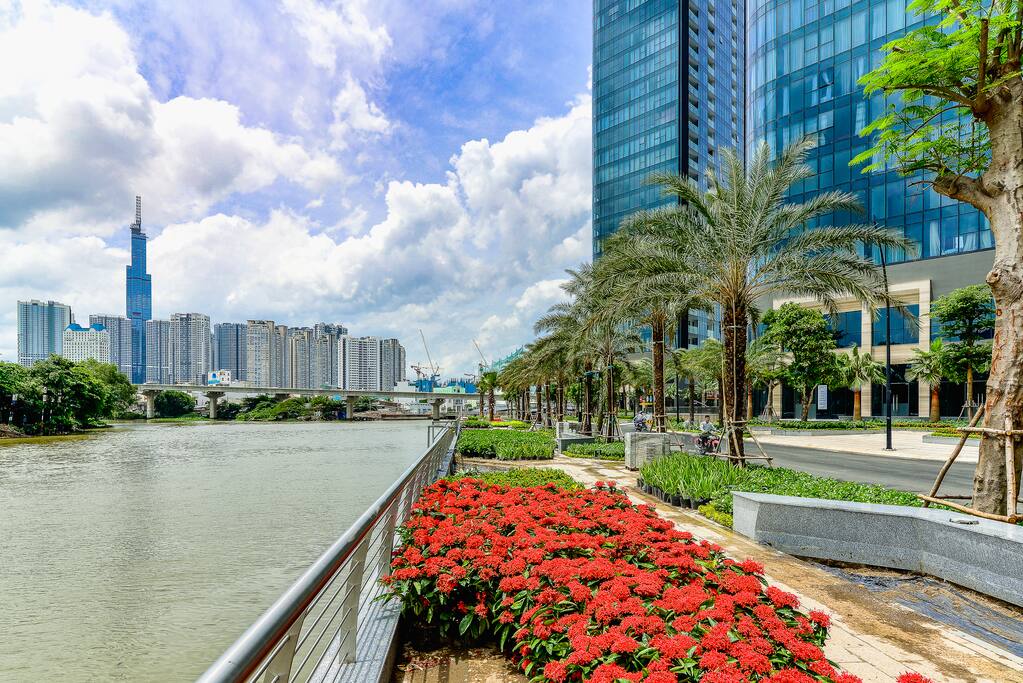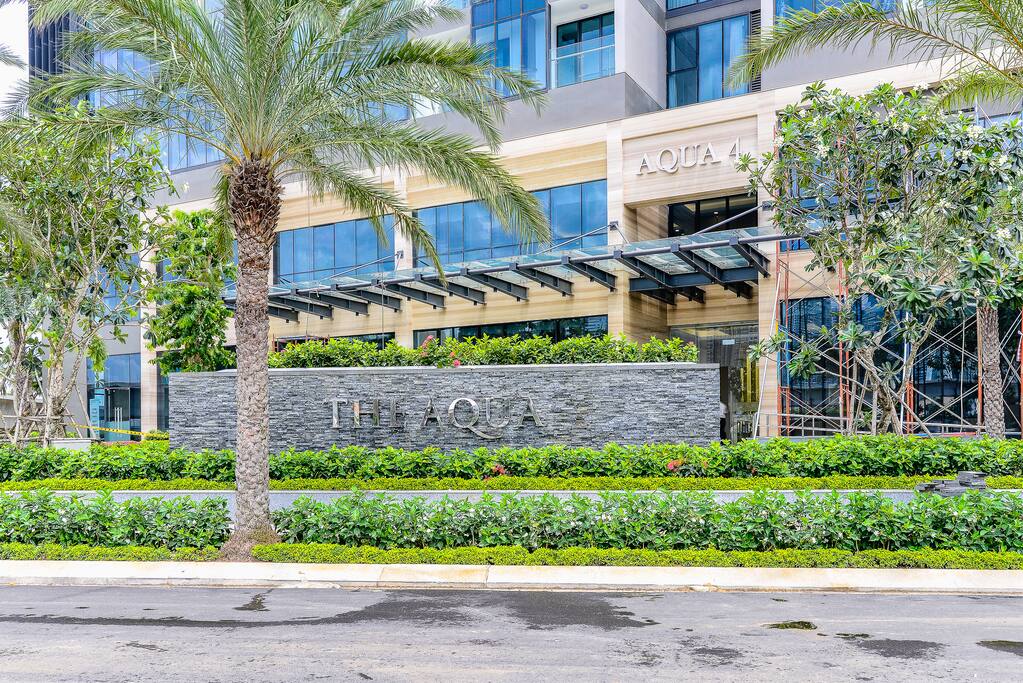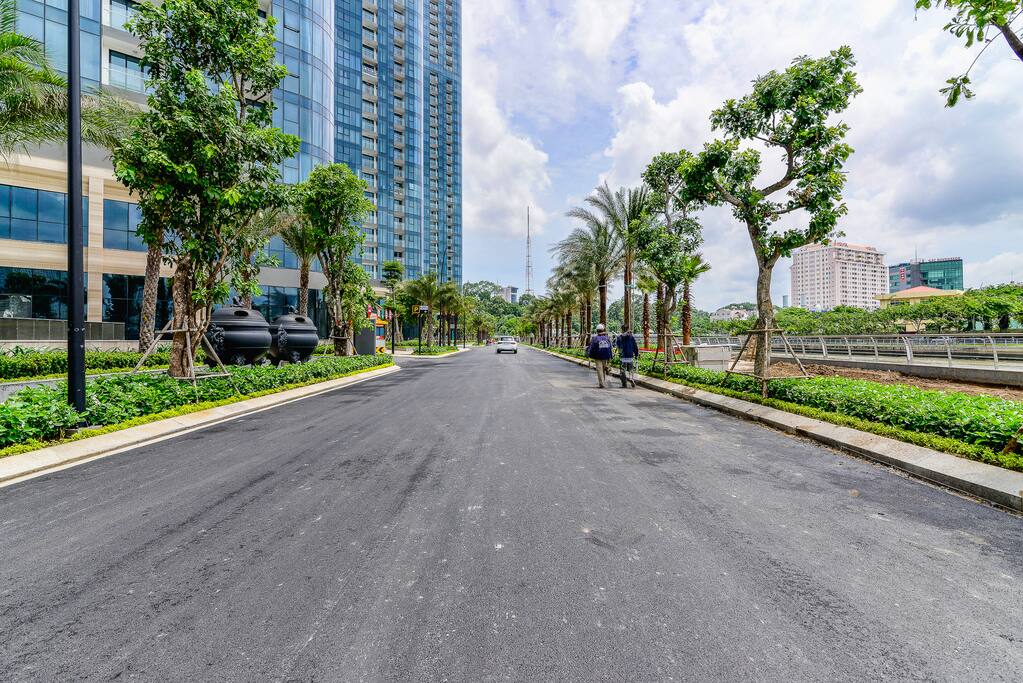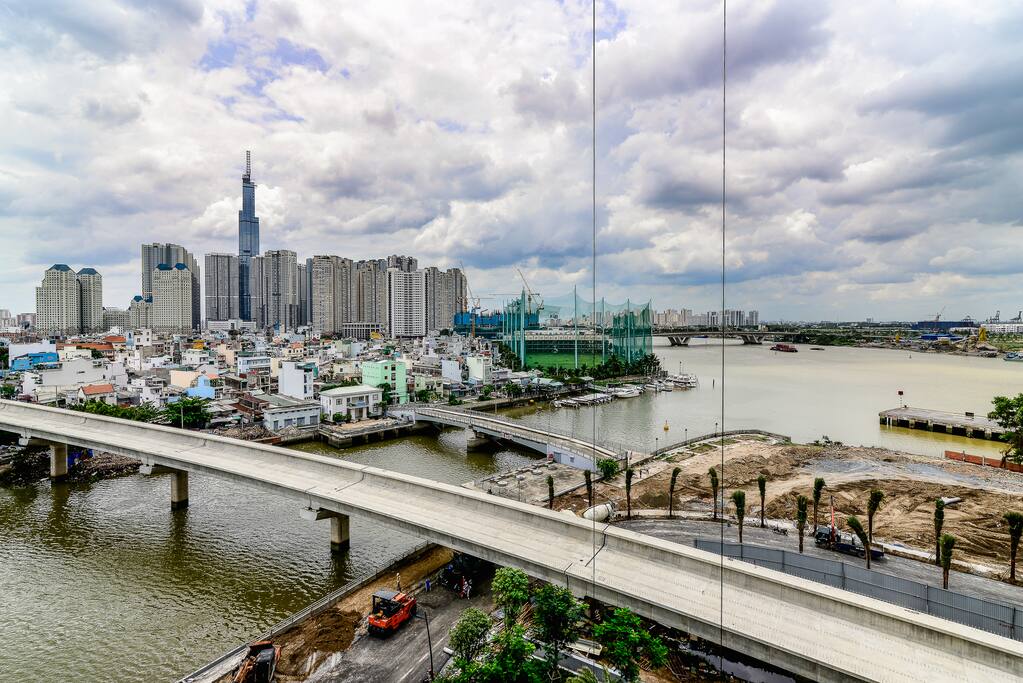 Về phòng này
Căn hộ của chúng tôi nằm trên tầng 6, nơi có tầm nhìn rộng rãi từ ban công. Căn hộ có thể chứa tối đa 3 người (1 ghế sofa). Căn hộ lý tưởng cho du khách độc thân, cặp vợ chồng, khách doanh nhân, gia đình quy mô nhỏ. Nó mở ra để xem thành phố.
Bạn sẽ có ngôi nhà của riêng mình với nội thất đầy đủ, hoàn toàn riêng tư, yên tĩnh và an toàn.
Miễn phí sử dụng hồ bơi, phòng tập thể dục.
Nhà của chúng tôi chỉ cách trung tâm thành phố, các điểm du lịch, siêu thị nổi tiếng:
– 12 phút đi bộ đến chợBenThanh
– 7 phút đi bộ đến phố đi bộ Nguyễn Huệ
– 5 phút đi bộ đến ngân hàng / quán cà phê ở Quận 1 và Bùi Viện St.
Free NETFLIX
• FREE Airport Pick-up (booking from 3 nights)
• FREE local coffee, tea, coke, pure water,noodles
1-bed room, 5-star interior/exterior! Prime central area: DISTRICT 1!
1 mile from Ho Chi Minh Hall! 5mins to Japanese Areas
High-speed Wifi , Free pool &Gym, Convenient Stores , Children's play ground,
Enjoy your stay in the most luxurious condominiums of the city.
For guests that enjoy hi-tech tricks,
apartment is equipped with smart home system and built in bluetooth speakers.
Our apartment is on the 6th floor which offers you a spacious view from balcony,
can host up to 3 people (1 sofa ), ideal for single travelers, couples, business travelers, small-sized family.
It opens up to city view.
You will have your own home with fully furnished, complete privacy, quiet and secure.
Free to use swimming pool, GYM .
Our home is just few steps away from city center, famous tourist attractions, supermarket:
– 12 minutes walking toBenThanh Market
– 7 minutes walking to Nguyen Hue Walking Street
– 5 minutes walking to banks/cafes in District 1 and Bui Vien St.
Why to STAY HERE?
– BEDROOM: king bed, fresh linens and towels are provided. Iron, Wardrobe and clothes hangers.
– LIVING ROOM: LCD screen and sofa bed with great city view
– BATHROOM: hot water, towels, toilet papers, soap, hand soap,
shampoo and shower set are all provided.
– KITCHEN: fridge, stove, kettle along with cooking utensils, full dinner set and glasses.
– SWIMMING POOL(ground floor) , GYM ( 1st floor): Free
– LAUNDRY ROOM with washing machine & dryer, and washing powder are all provided
OTHERS:
• Free cleaning service for every 7 day stay
• High speed wireless internet
• Internet TV Cable with 100+ international and local channels
• Air conditioning for entire house
• Taxi service at the door
• 24/ building & home access
• Smart key
• Window with city view
• Medical services (contact us for support if needed)
• Family/ Kid friendly
Everything is designed to unwind you from the moment you walk in.
Come and enjoy your stay, feel Like Your Home!
We have more than 1 apt in this Place.
The Apartment provides free utilities inside the Complex such as pool, gym,
BBQ area and Club house, the parking area
You will have your own private entrance and exit, will have full access to the apartment 24/7.
We have elevator and parking lot in-use for 24/7.
We are pleased to assist guests in anything we can.
We love to make our guest feel welcome and at home.
Our check-in time is after 2PM(flexible).
Don't hesitate to contact our friendly host + (Phone number hidden by Airbnb) via Viber, or mobile.
Luxx Aqua Apartment is located in a Brand
new Luxury neighborhood that you can find necessities close to you. We have:
Vinmart just 1m away (Including in the building open until 10pm)
Vinmec Hospital right in the building
24/7 Parking Lot right inside the building
Luxx Aqua Apartmentis located at the central of Saigon which convenient for you to walk or travel by public transportation easily. We near to:
Notre Dame Cathedral – less than 1km, 10 minutes walking
Zoo and Botanical Garden Ho Chi Minh – 600m, 5 minutes walking
Vincom Shopping Center – less than 1km, 10 minutes walking
Saigon Opera House 0.7 km- less than 1km, 10 minutes walking
French Consulate General 0.8 km- less than 1km, 10 minutes walking
General Post Office 0.9 km- less than 1km, 10 minutes walking
Union Square 0.9 km – less than 1km, 10 minutes walking
Ho Chi Minh City Museum – less than 1km, 10 minutes walking
Vietnam History Museum- 1 km, 15 minutes walking
Independence Palace – 1 km, 15 minutes walking
Ben Thanh Market – 1.5km, 20 minutes walking
AIRPORT PICK UP (8:00Am to 11:00Pm): You should inform us about the date of your flight,
flight arrival time and flight number at least 1 business day in advance.
In case of any unexpected event such as, flight delays/cancellations please inform us as soon as possible.
* CHECK IN: You may be able to check-in our place when you arrive before the check in time
if our house is available. If not, you can leave your luggage at lobby and have a cup of coffee.
* CHECK OUT: Sometimes we are not at our places when you check out,
please text me 1 hour before leaving to return Key Card.
* GUIDEBOOK: please read our guidebook on Airbnb for more information for your trip:
Where to visit, eat and shop!
* PLEASE CHECK OUR PROFILE TO VIEW OTHER APARTMENTS *
####
Q: How far is the APT from the airport by taxi & how much is the fare?
A: [approximately 35 mins],[approximately USD $12/VND 250,000]
(Take only official MaiLinh or VinaSun, Airport is many rogue driver)
Q: Late check in & Early check in?
A: [Please let us know when you will arrived. Then will cooperate fully with you.]
Q: We plan to go tour of any place. Do you have any info on this?
A: [yes, you'll have all tourist information so email me] ex) Vung Tau, Cu Chi Tunnel, Mekong Tour…
Q: Can we leave our luggage in the loft the whole day, while we wait to go to the airport later for our flight?
A: [of course, if you want to stay in central, we can introduce to you for free place, and late-check-out is also OK if there's no incoming guest]
Q: How do I get a cellphone?
A: [Cell phone SIM card] (Phone number hidden by Airbnb) VND)
Q: Near your place, Do you have any amenities?
A: [Yes, we have many BAR and restaurant , coffee shop, super market( 24 hours) , ATM ]
Any request, just drop me a message.
Thông tin chính về phòng
Không gian

Chứa : 3

Phòng tắm : 1

Gường : 1

Kiểu giường : Giường nằm

Phòng ngủ : 1

Loại phòng: Toàn bộ nhà / Căn hộ

Không gian được cung cấp:

Giá

Khách thêm : Miễn phí / đêm

Chính sách hủy:

Đến / rời

- Giờ nhận phòng là 14

- Thời gian trả phòng là 12

Yêu cầu:
Tiện nghi chính
Wifi, Pool, Kitchen, Washer
Không có bài đánh giá nào để hiển thị.