Casa -Balcony Apt. in center of Hanoi with NETFLIX – Trang
Hanoi, Hà Nội, Vietnam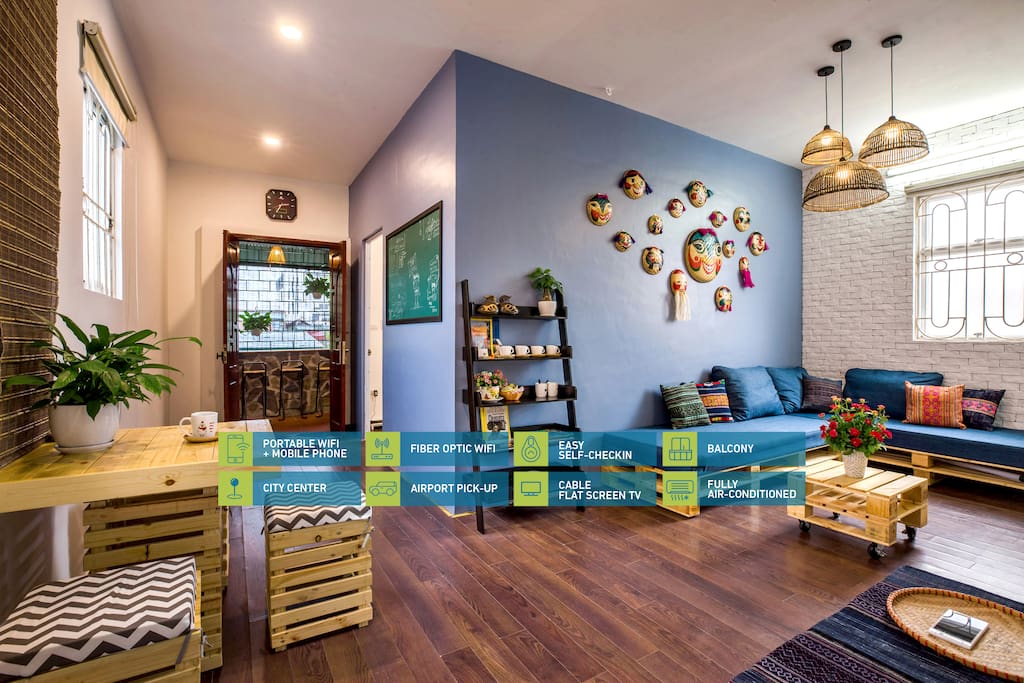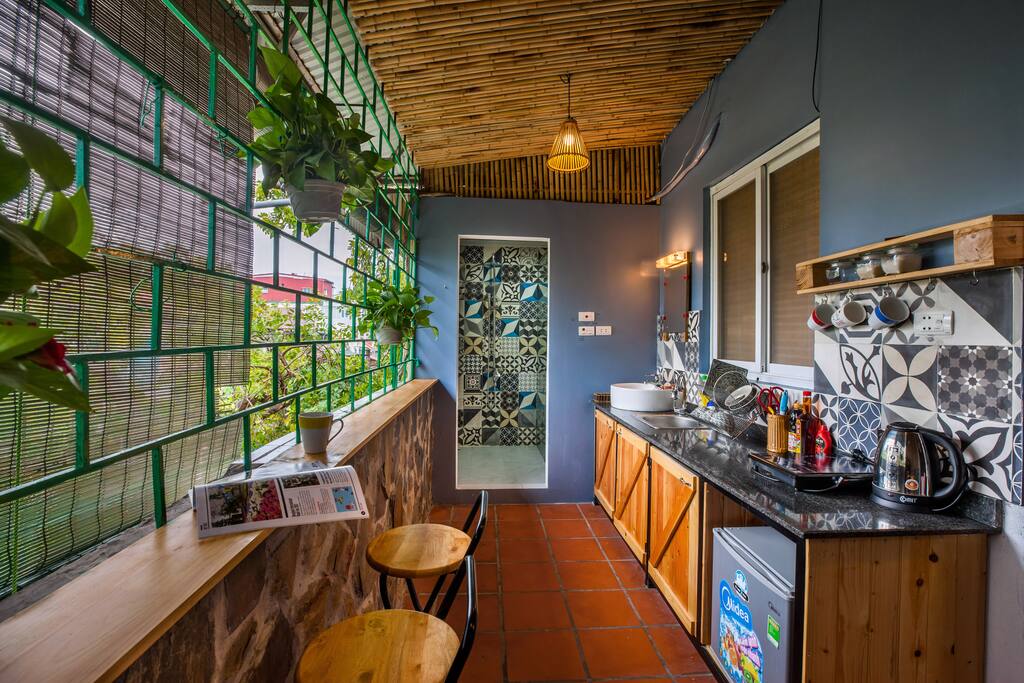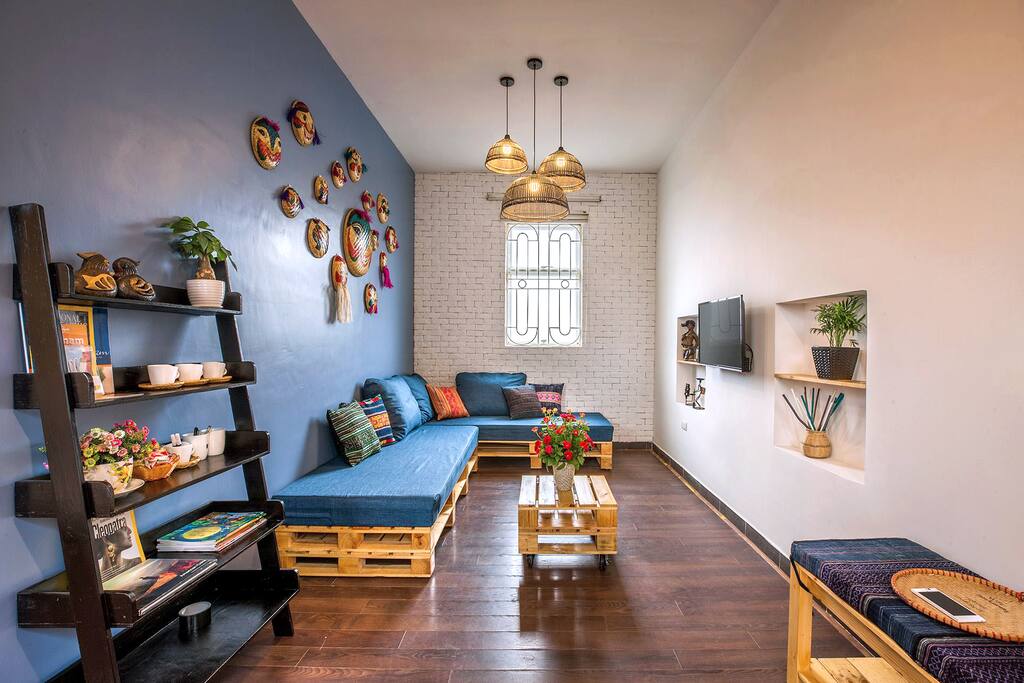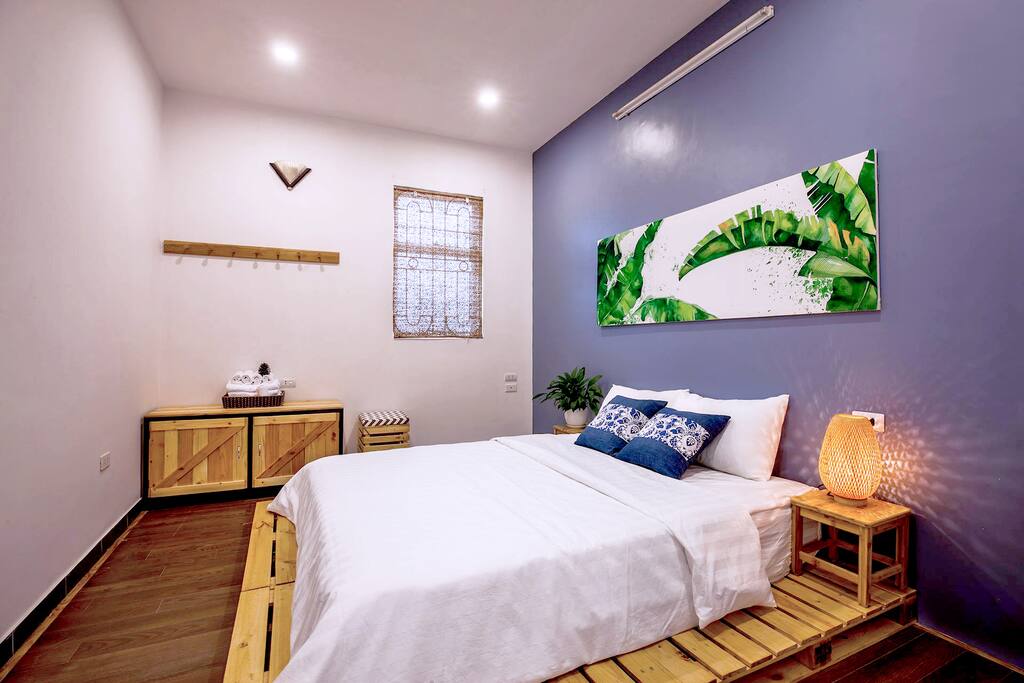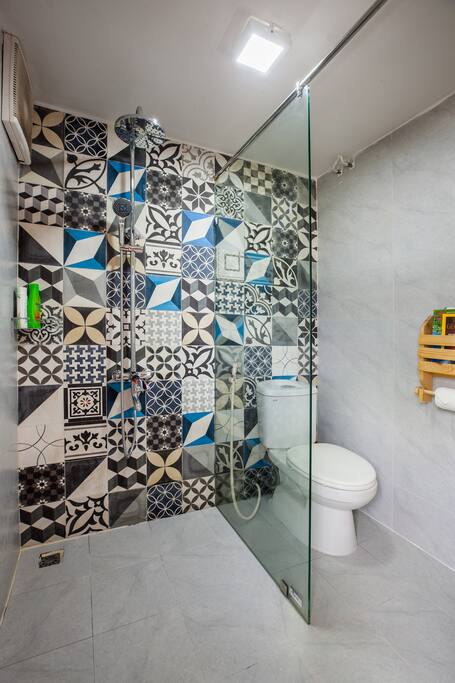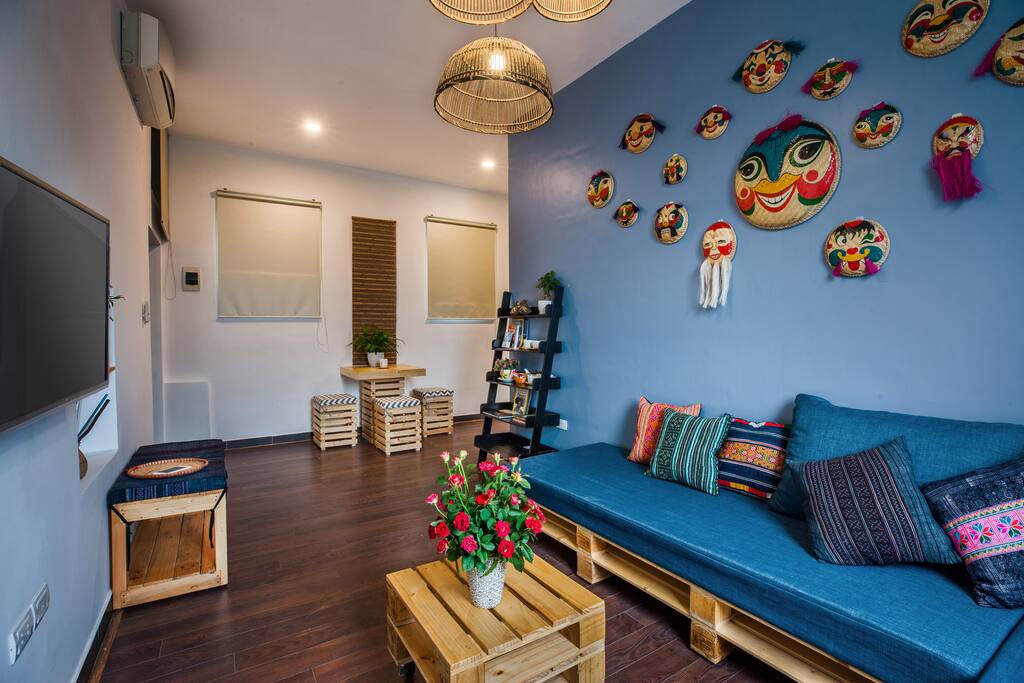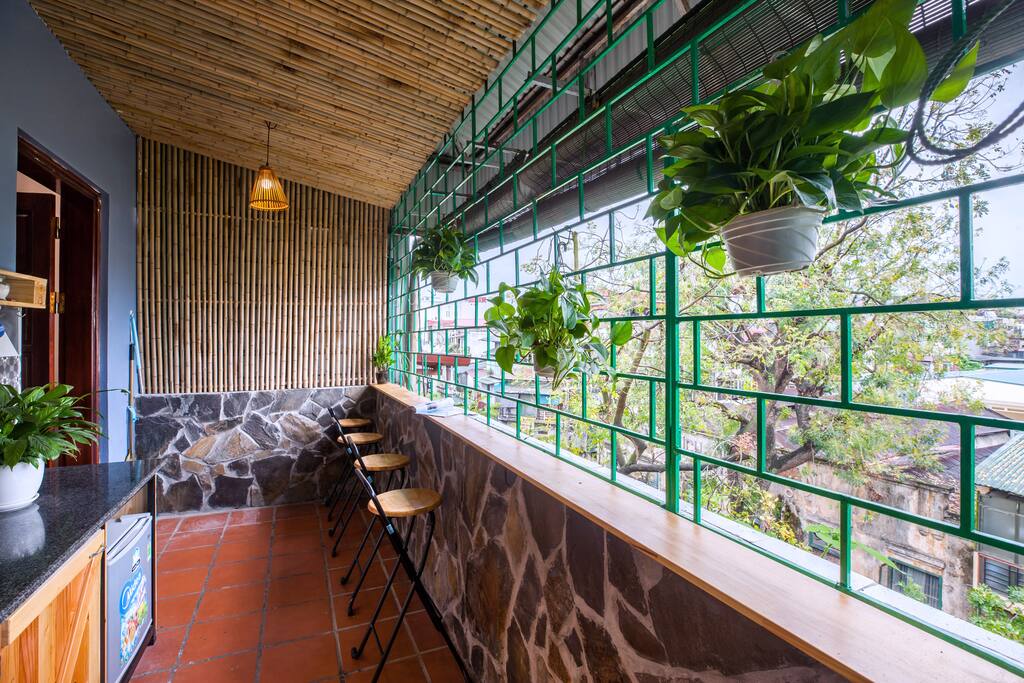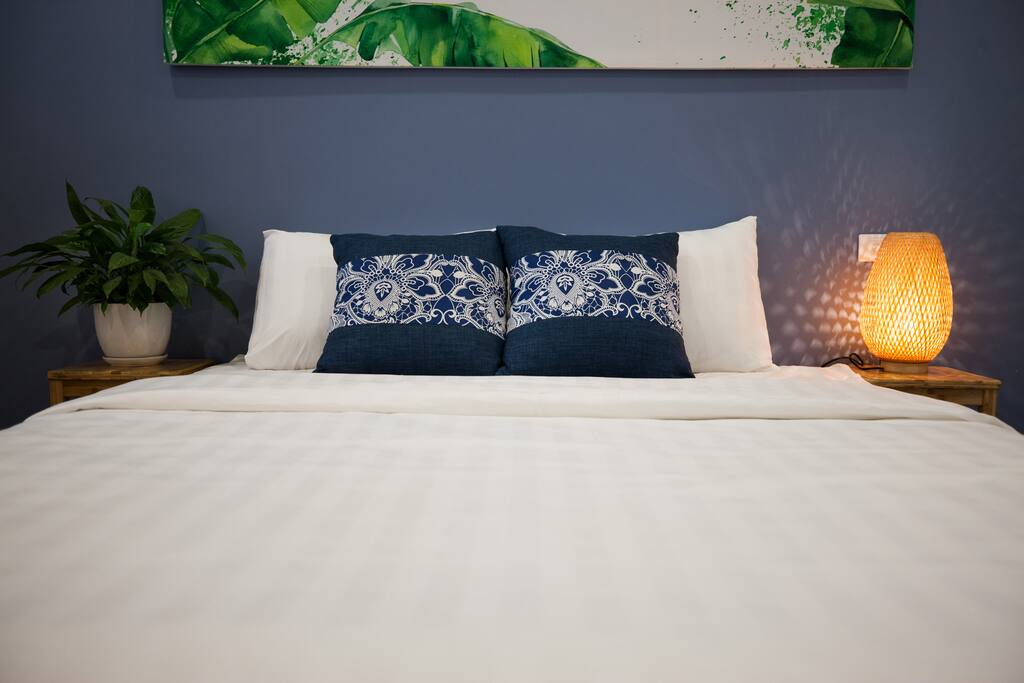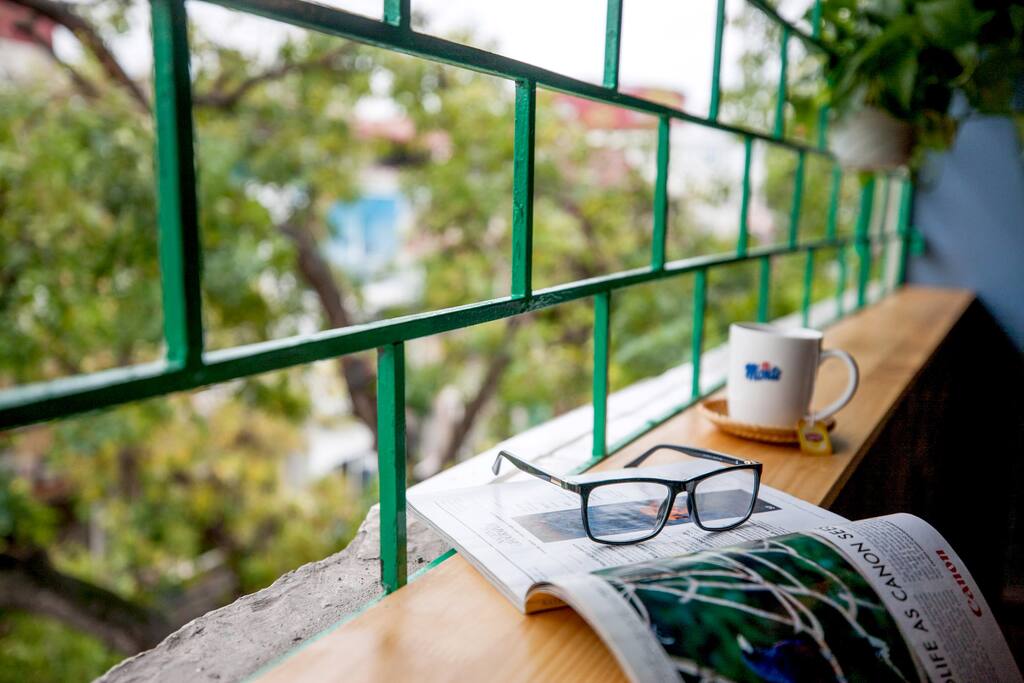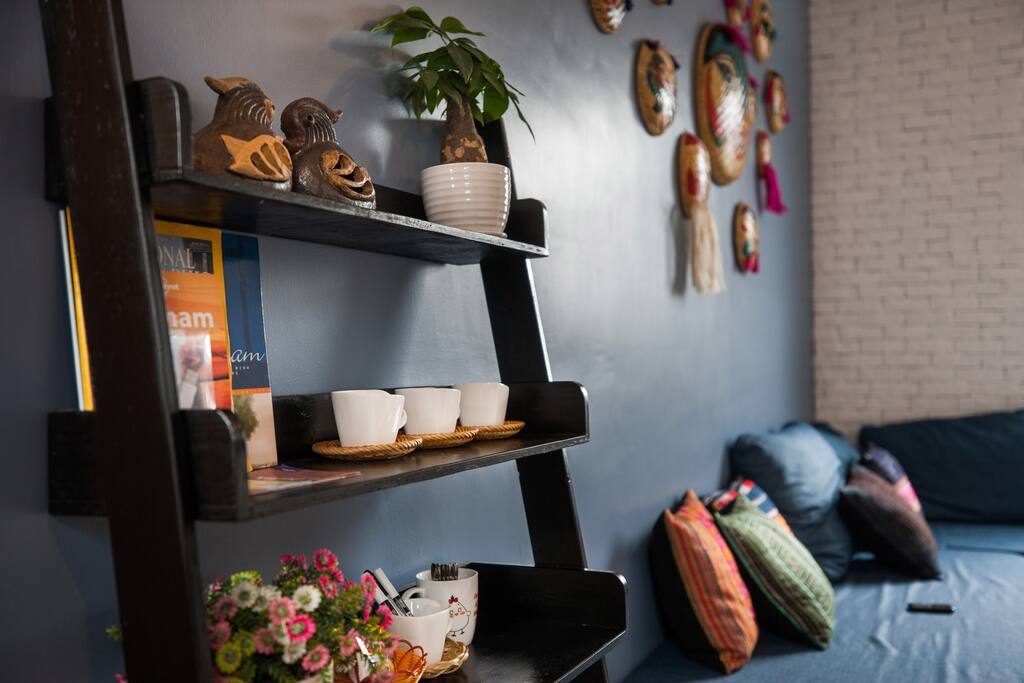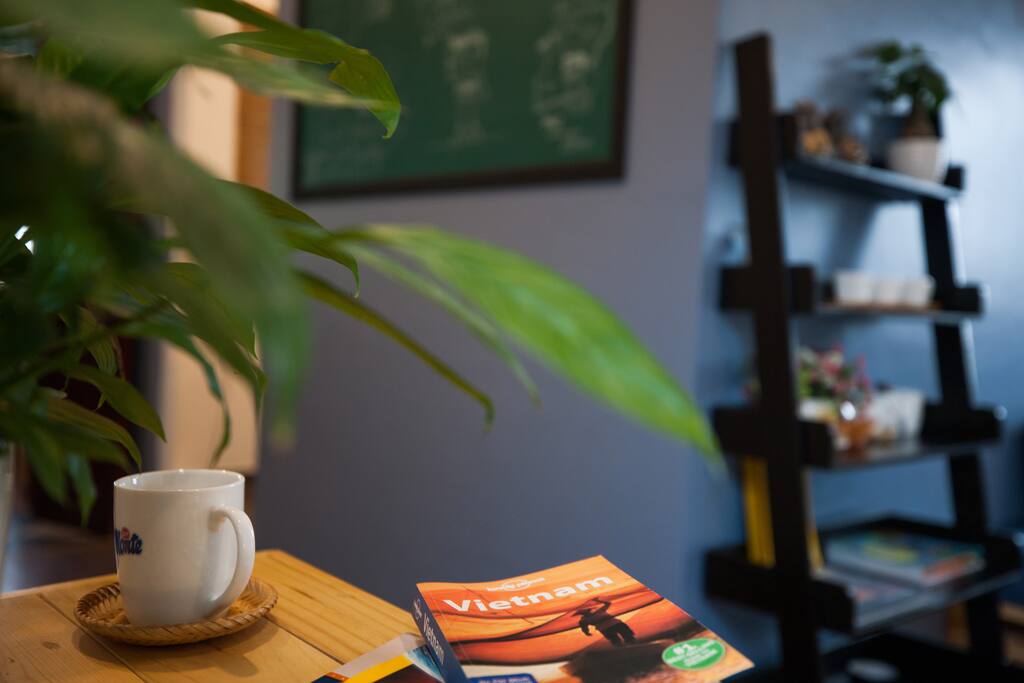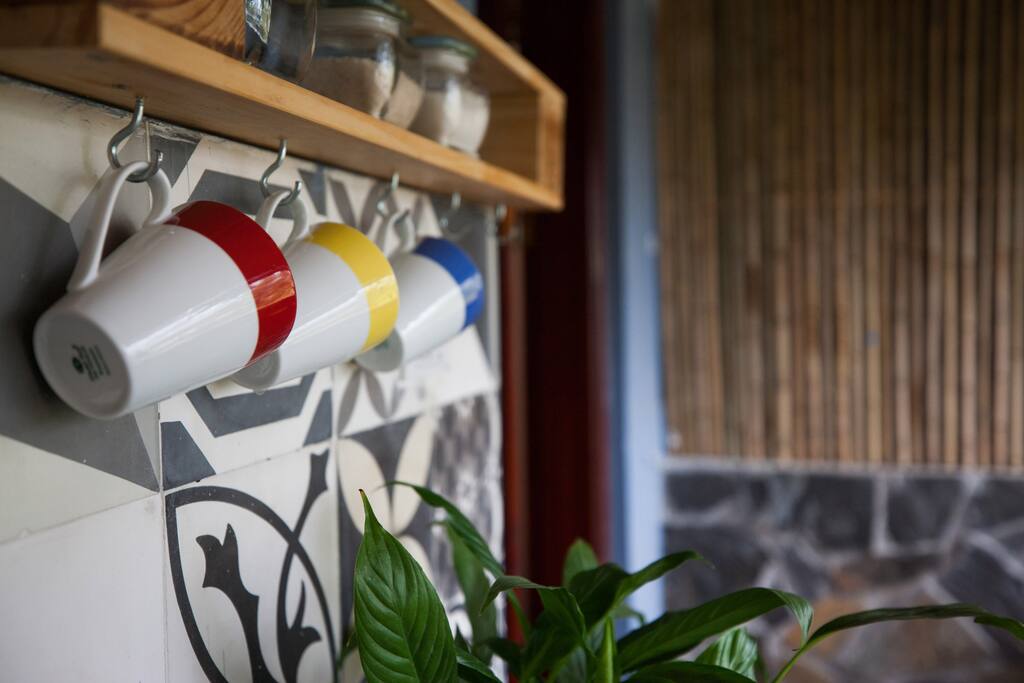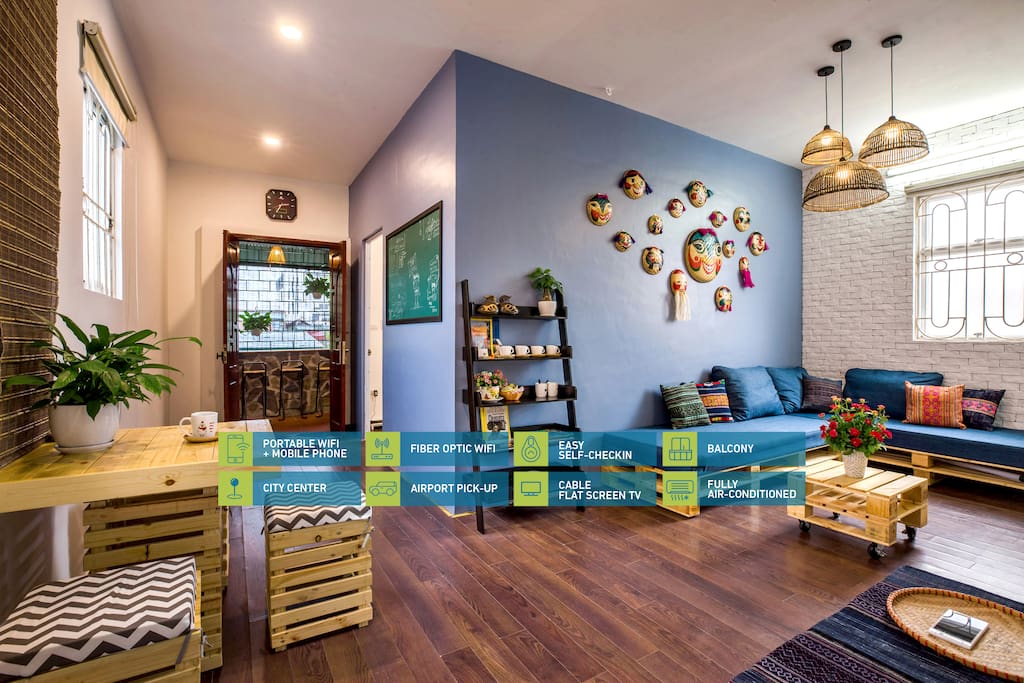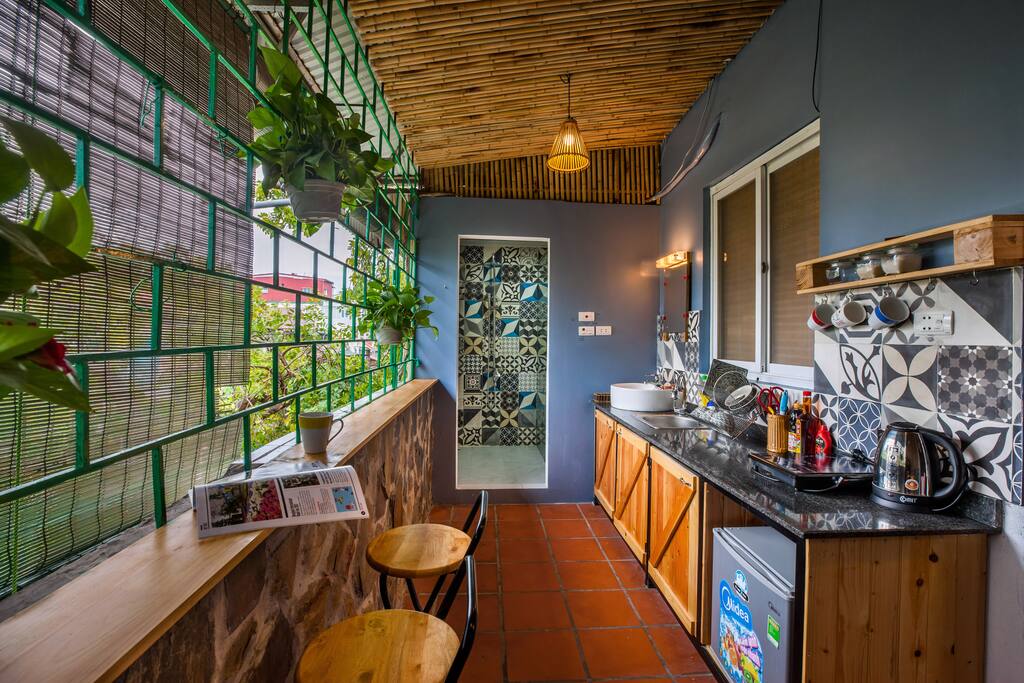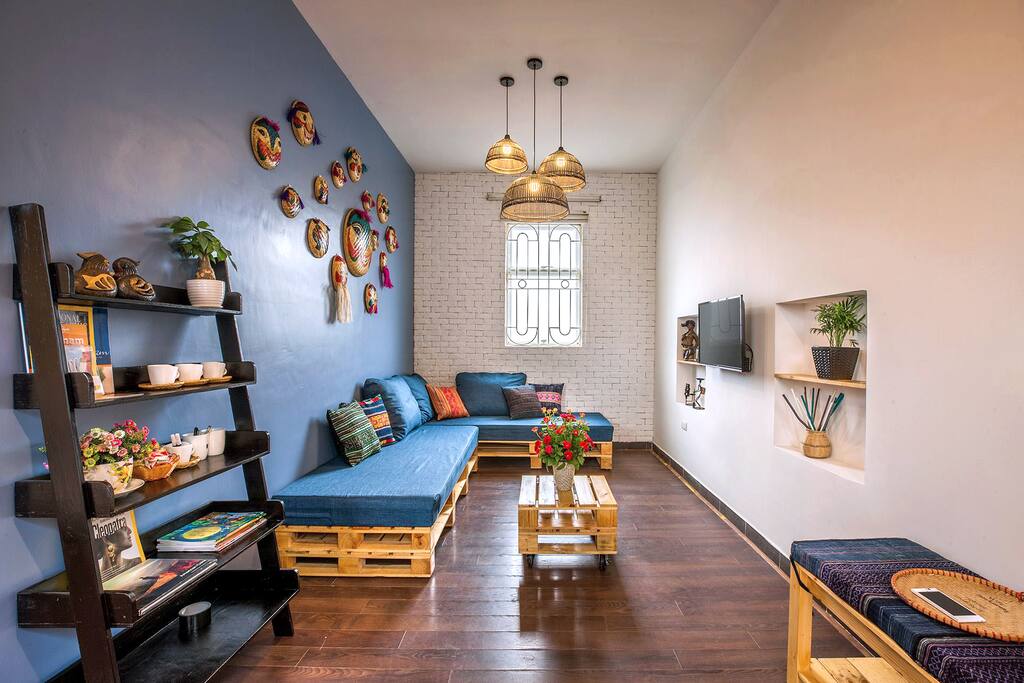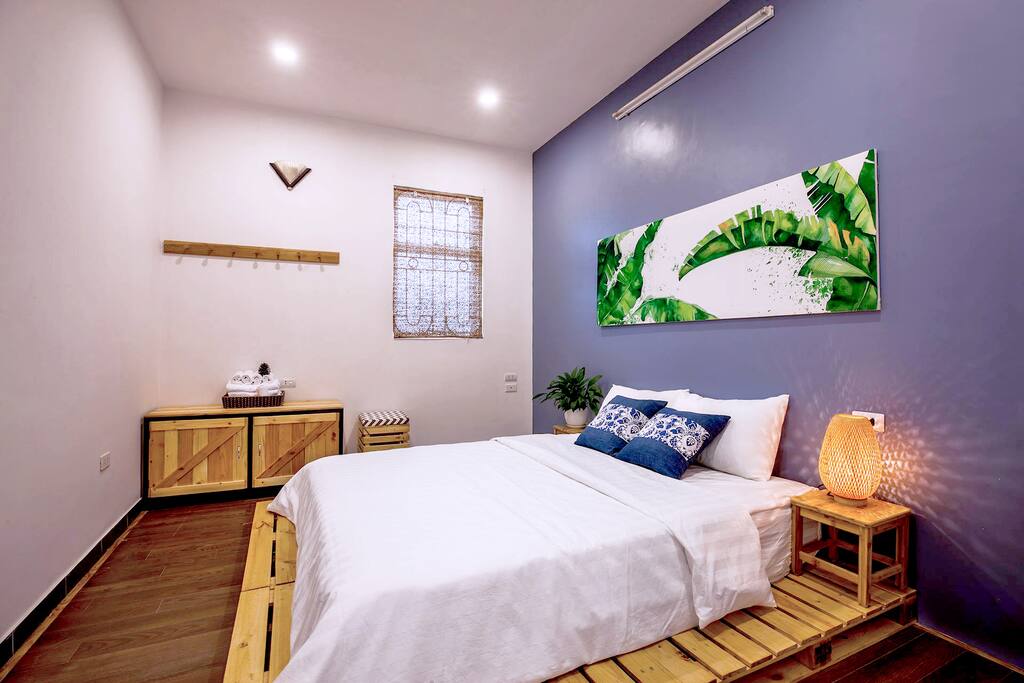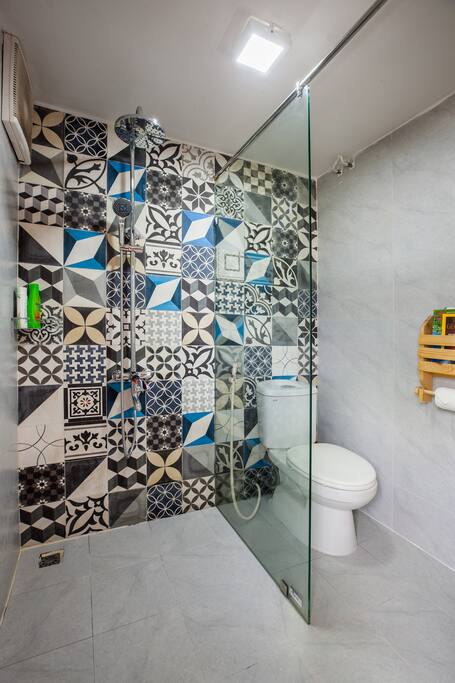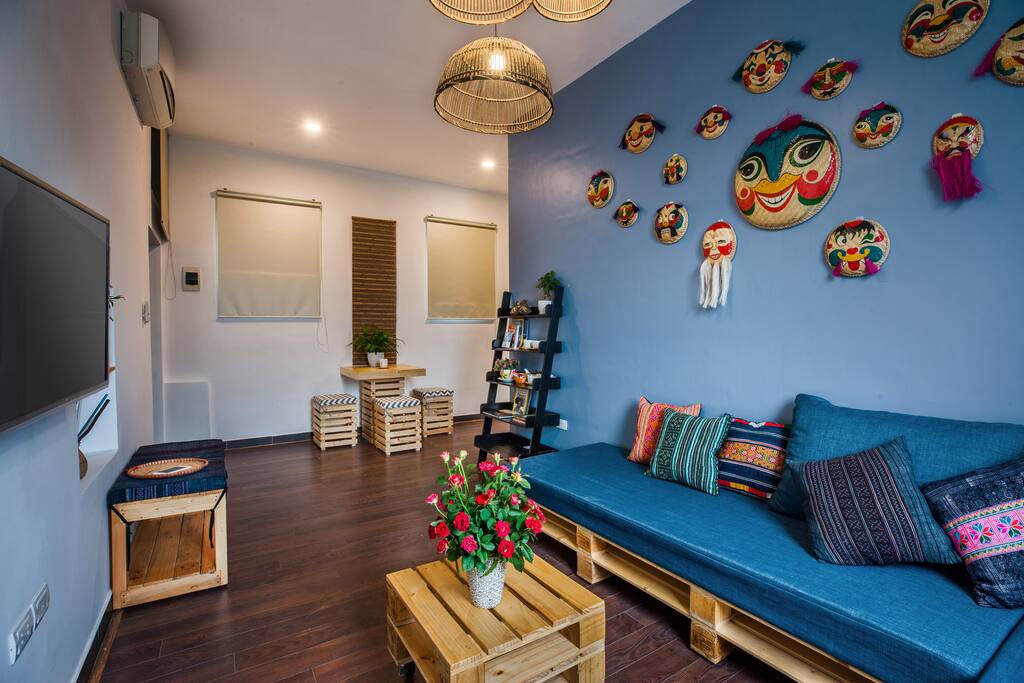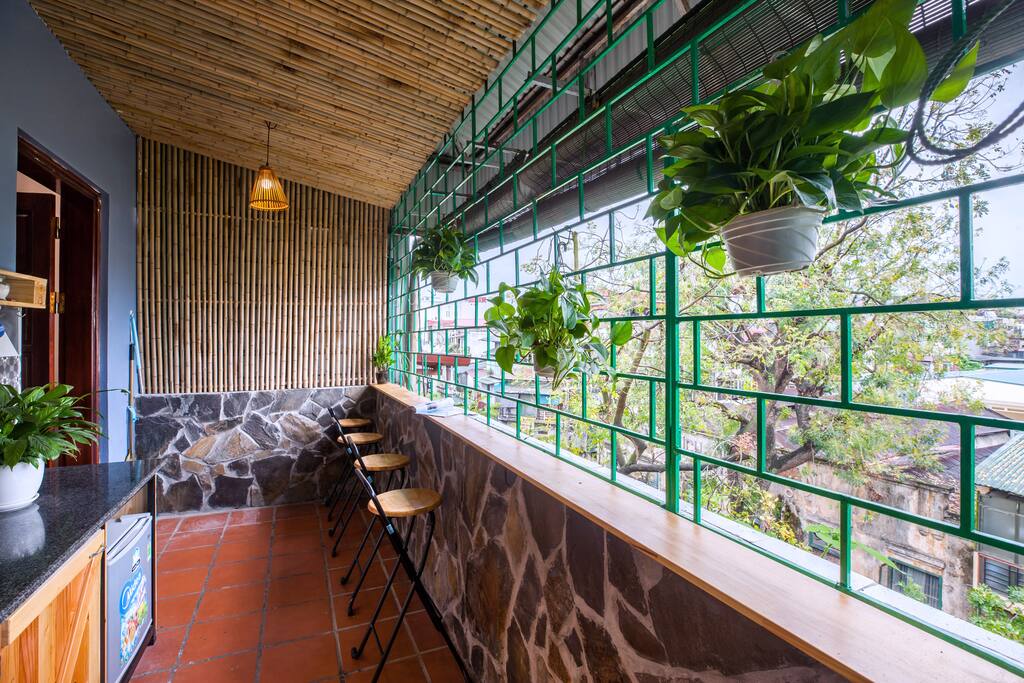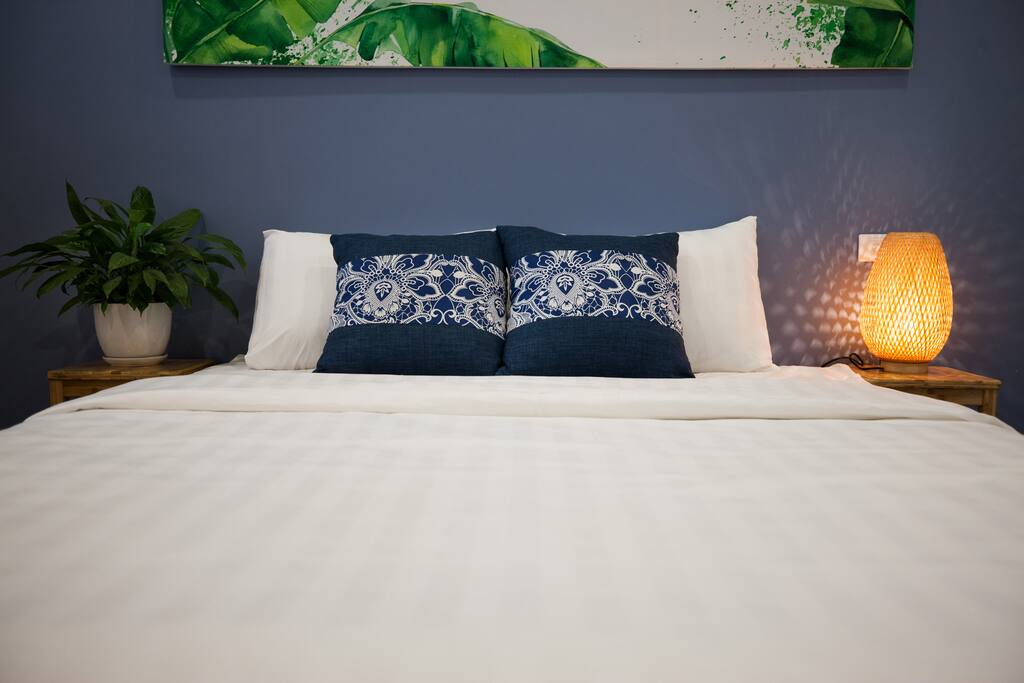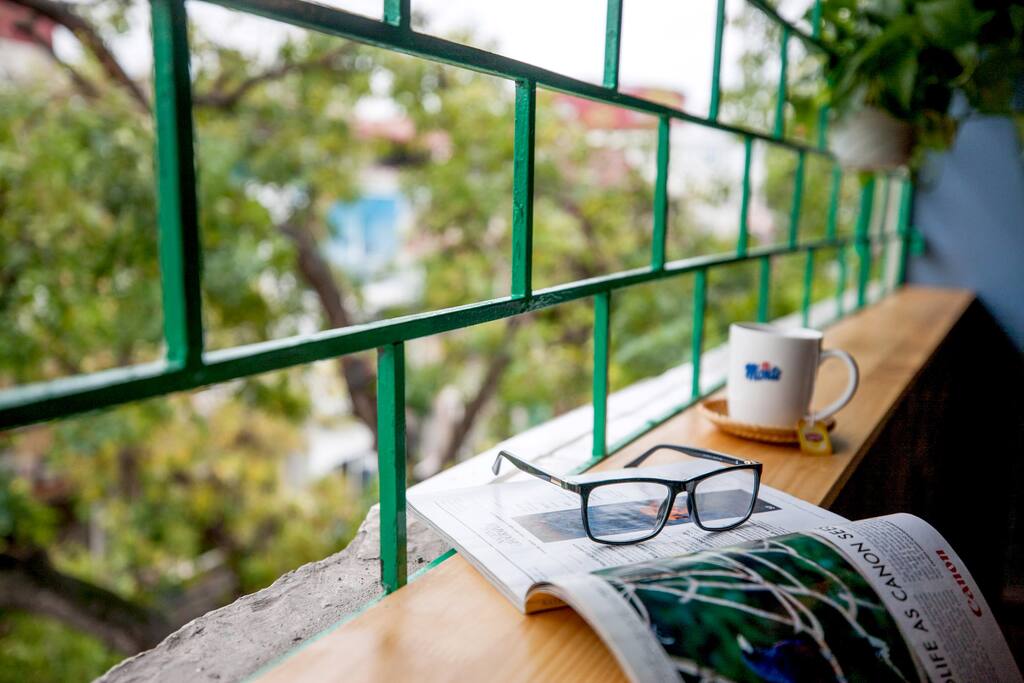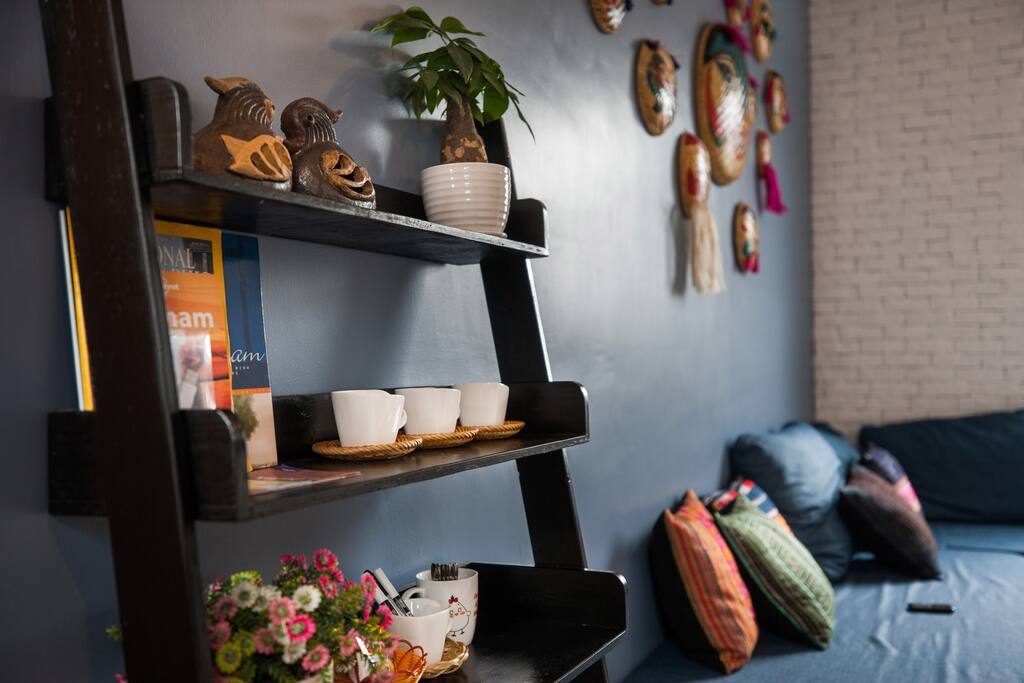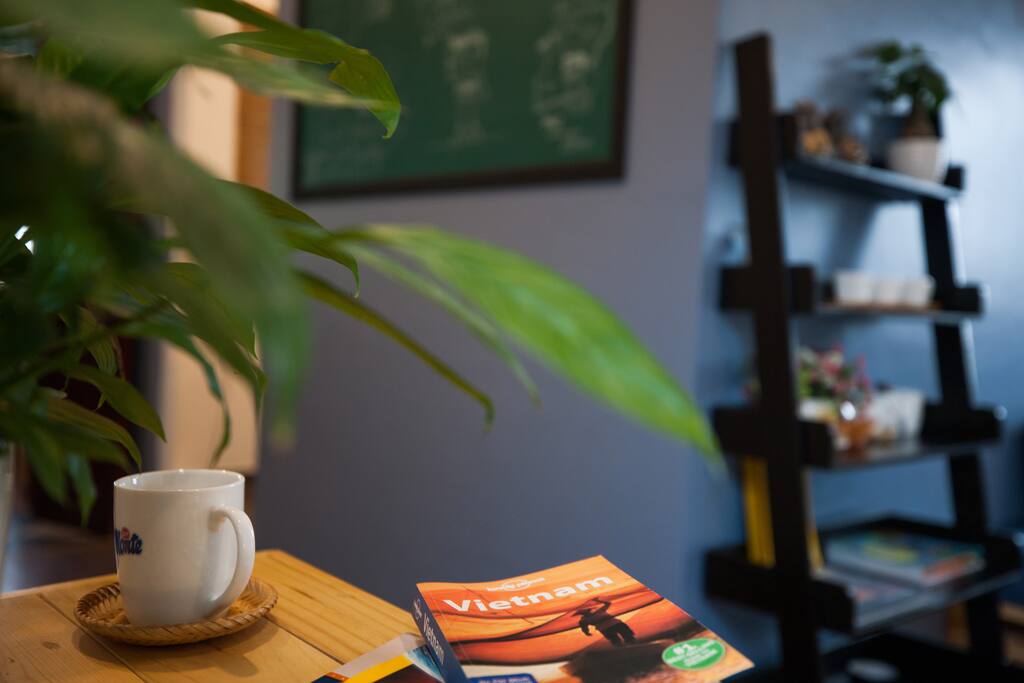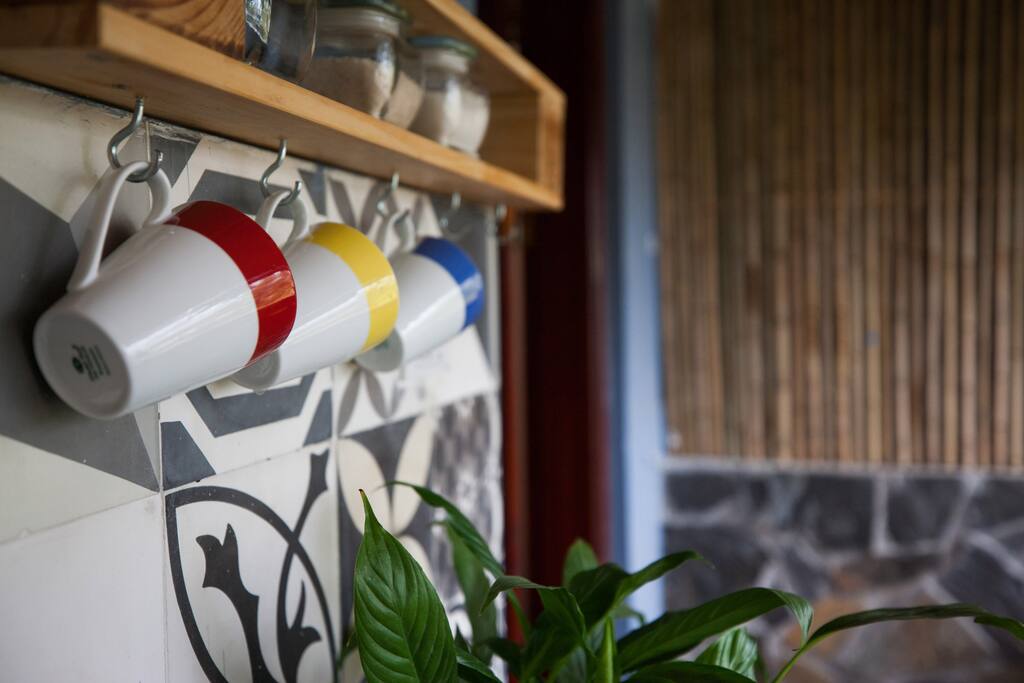 Về phòng này
Located on the 4th floor in a typical Colonial house in the heart of Hanoi, 300 steps to Hoan Kiem Lake – the icon of Hanoi, 100 steps to Dong Xuan Market – the most famous traditional market of Hanoi, 200 steps to Ta Hien and Dao Duy Tu street – the young, eventful part of Hanoi's old quarter where you can find beer, bars and feel the heartbeat of Hanoi's night. Being central and convenient, this is an ideal place for back packers and wandering souls to explore Hanoi's culture and life style.
A newly renovated apartment but still able to keep traditional features of Vietnam. You will experience the convenience of a modern house but in a very vintage space. It is a harmonization of modern and traditional, a peaceful escape to come inside from the hustle and bustle.
You can freely access to all space and amenities in the apartment. To name some:
o T.V with NETFLIX
o Beautiful chilling balcony look down the street
o Easy self check-in with detail instruction
o Free fiber cable wifi (10+Mbps download and upload)
o Mobile phone with 3G SIM card + portable wifi
o Air conditioner
o Flexible check in time, from 1:00 PM – 12:00 AM (Midnight)
We are not always around but you can contact us 24/7 via Airbnb or phone by using the mobile phone we have prepared for you in the apartment.
If you are looking for a place to explore Hanoi's food, culture and lifestyle, this is exactly the place.
Being in the old quarter and surrounded with food alleys and historical places, you can easily experience Hanoi in the most local way.
As located in the heart the old quarter, you can visit all the exciting parts of Hanoi just by walking. You can also rent a motorbike to experience the transportation style of Hanoi-an.
Uber and Grab are available in Hanoi so they would help you to prevent any scam when transporting in Hanoi.
For further trips to rural parts of Hanoi or provinces, please inform us about your destination so we could provide you the best local advice or information of the best service providers.
AIRPORT PICK UP: I provide airport pick up and drop off service with the fee of 15 USD (340.000 VND) for a 4 seat car and 20 USD (455.000 VND) for a 7 seat car. I will send you a payment request via Airbnb so that you don't have to worry about exchanging money on your arrival.
LAUNDRY: I will recommend you my laundry service provider who offer a reasonable price (5 USD/3kg). You can contact them directly. Please check your clothes carefully before and after the laundry. Remember, you use their service directly and I'm not in the middle to solve any issue if it happens.
SMOKING: Smoking is not allowed inside the apartment but it is fine in the balcony area.
For any other demand, don't be hesitate to ask, I am always available to help.
Thông tin chính về phòng
Không gian

Chứa : 2

Phòng tắm : 1

Gường : 2

Kiểu giường : Giường nằm

Phòng ngủ : 1

Loại phòng: Toàn bộ nhà / Căn hộ

Không gian được cung cấp:

Giá

Khách thêm : Miễn phí / đêm

Chính sách hủy:

Đến / rời

- Giờ nhận phòng là 13

- Thời gian trả phòng là 11

Yêu cầu:
Không có bài đánh giá nào để hiển thị.