Charming Homestay – Charming
tp. Hội An, Quảng Nam, Vietnam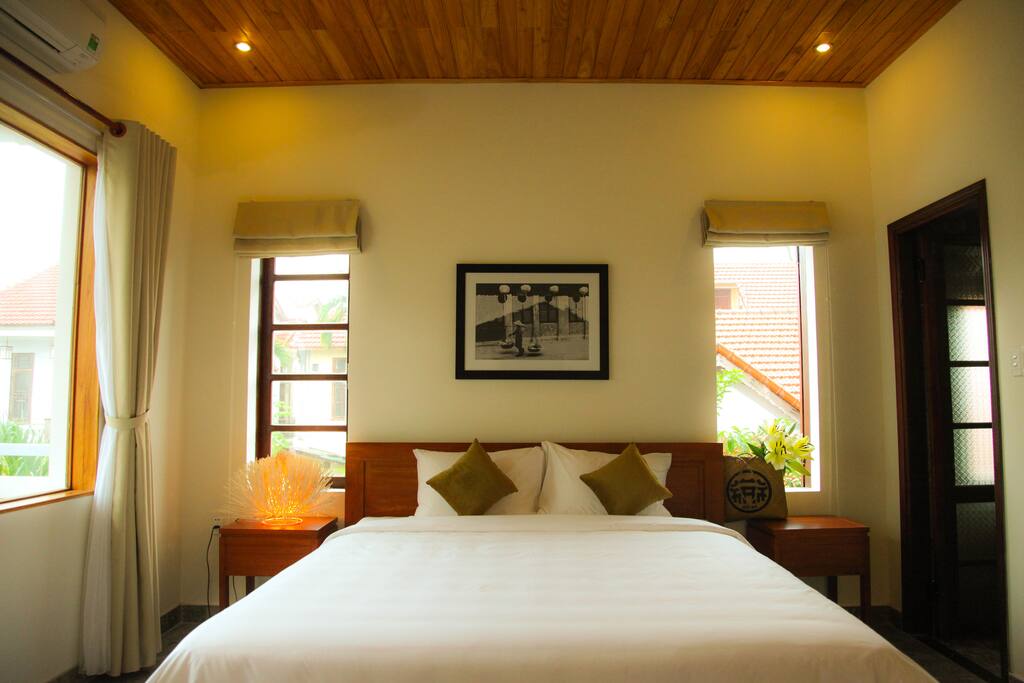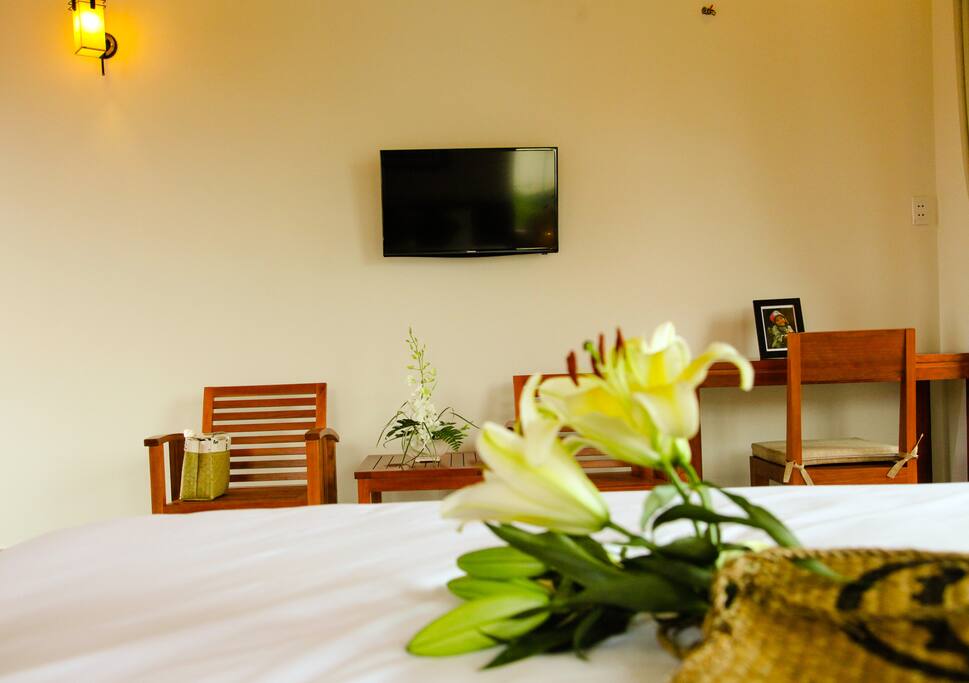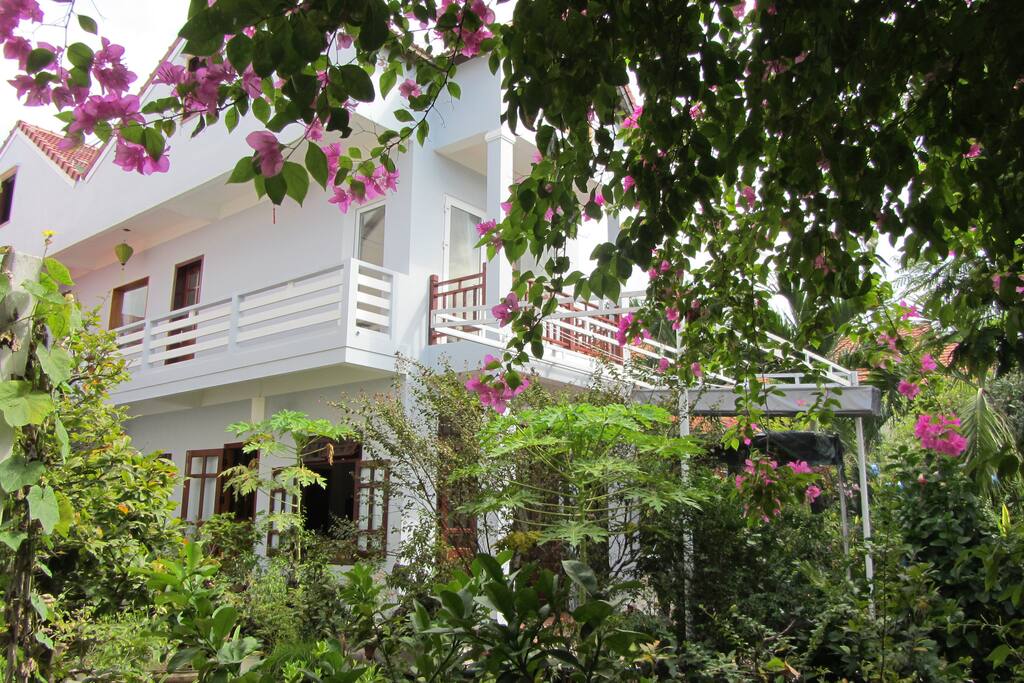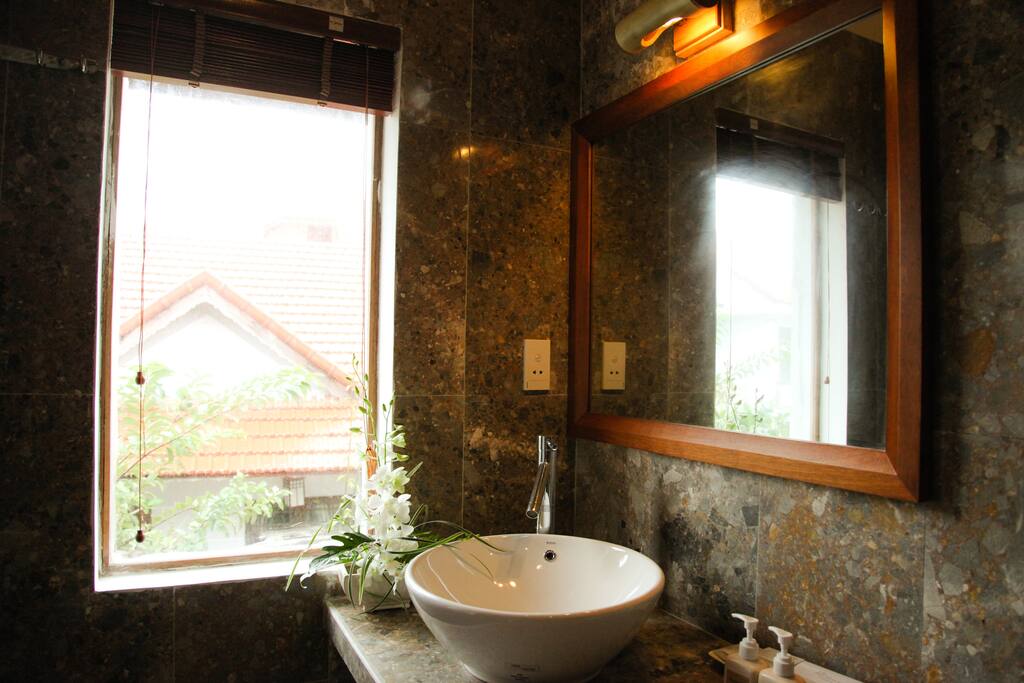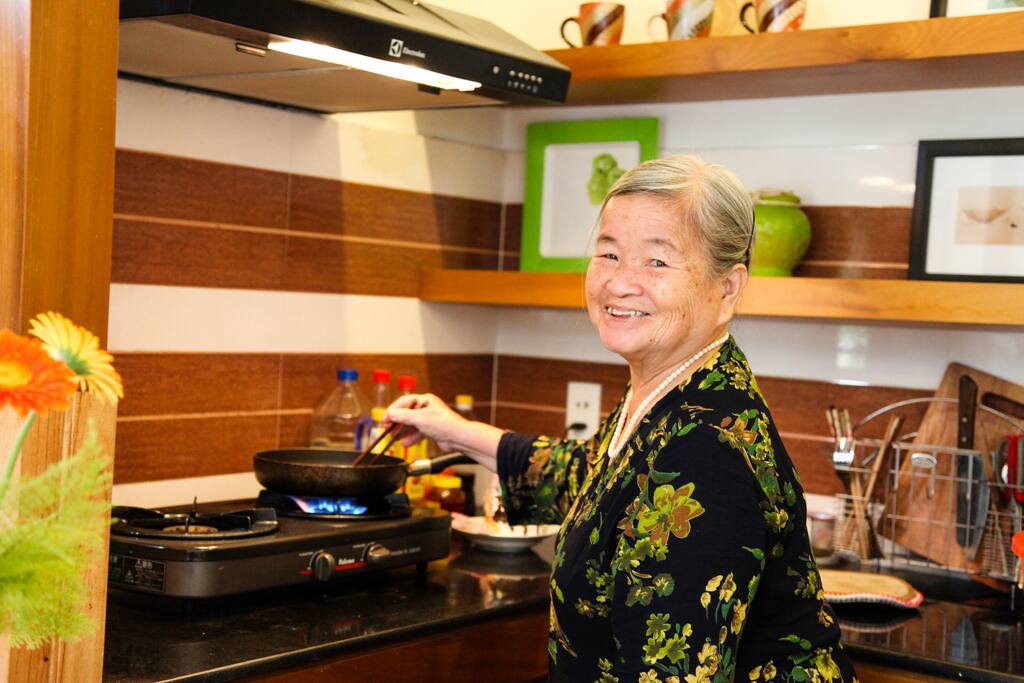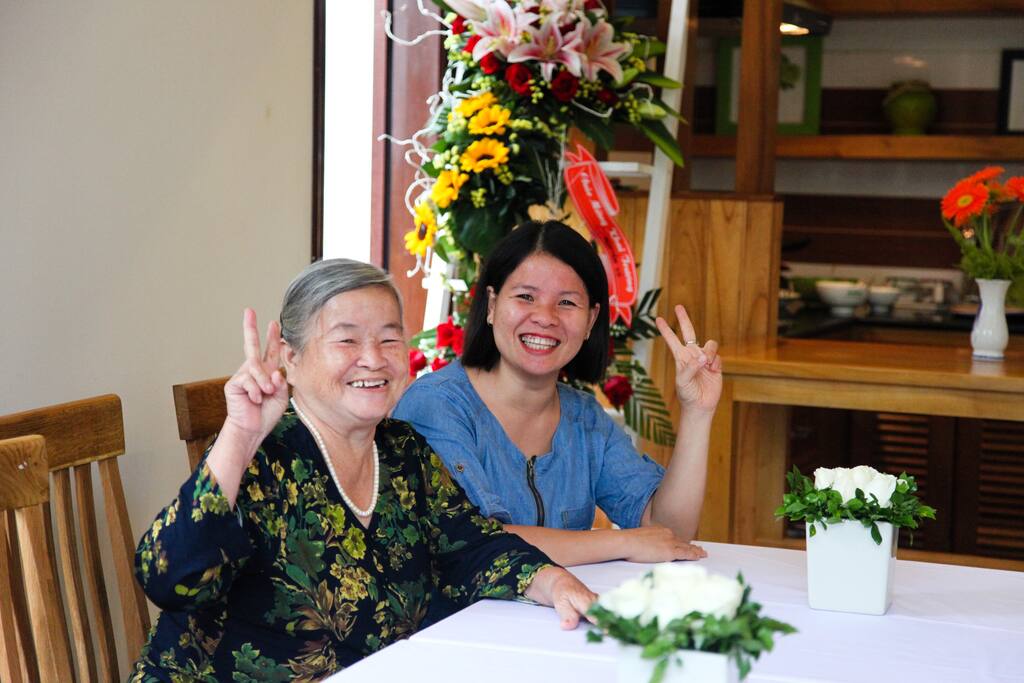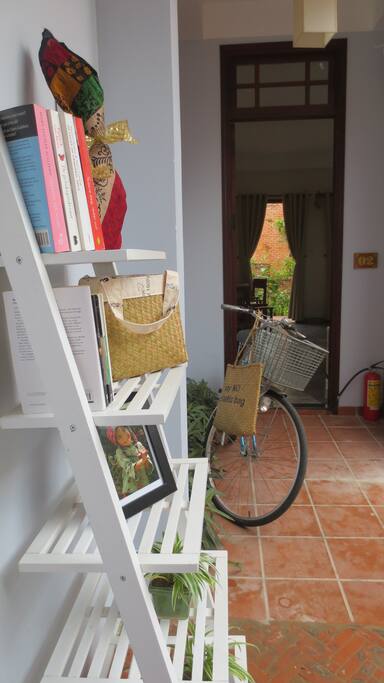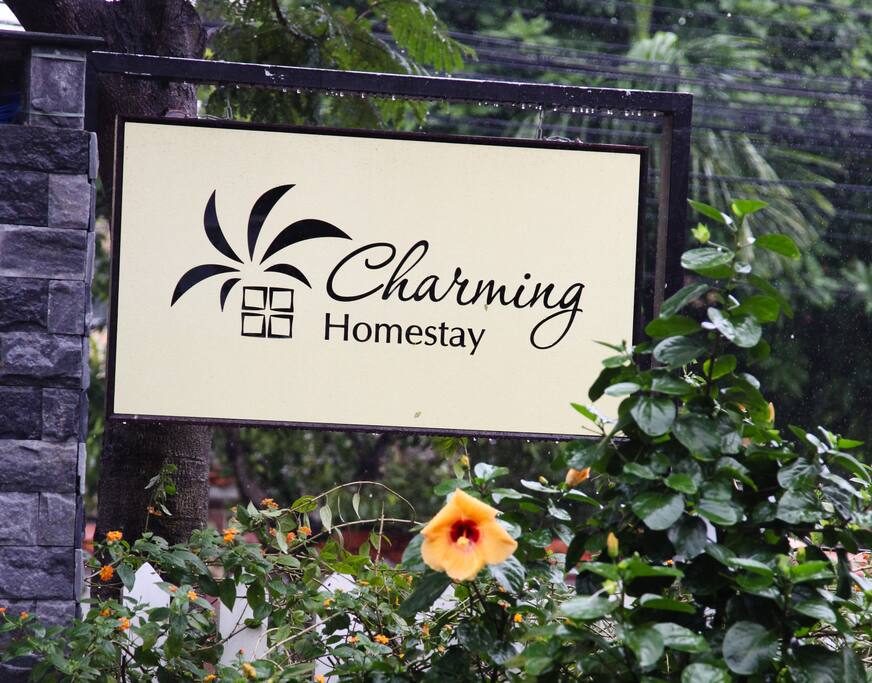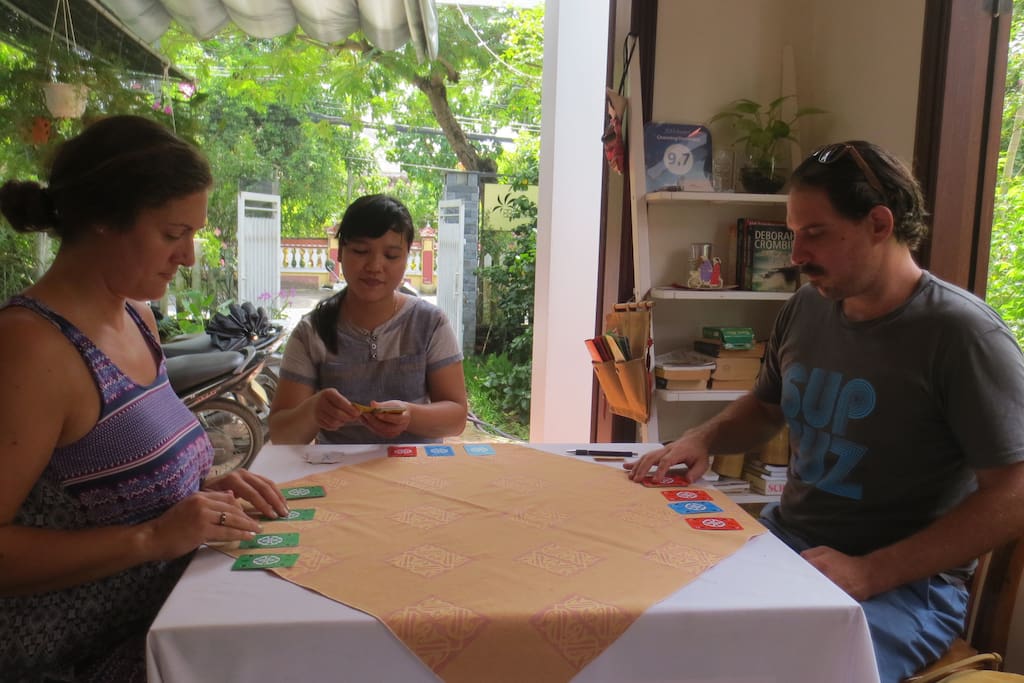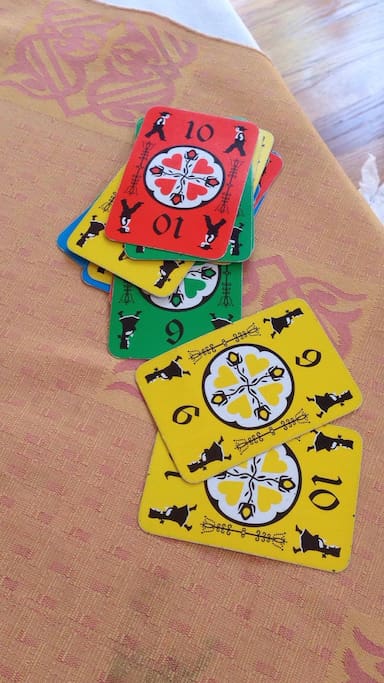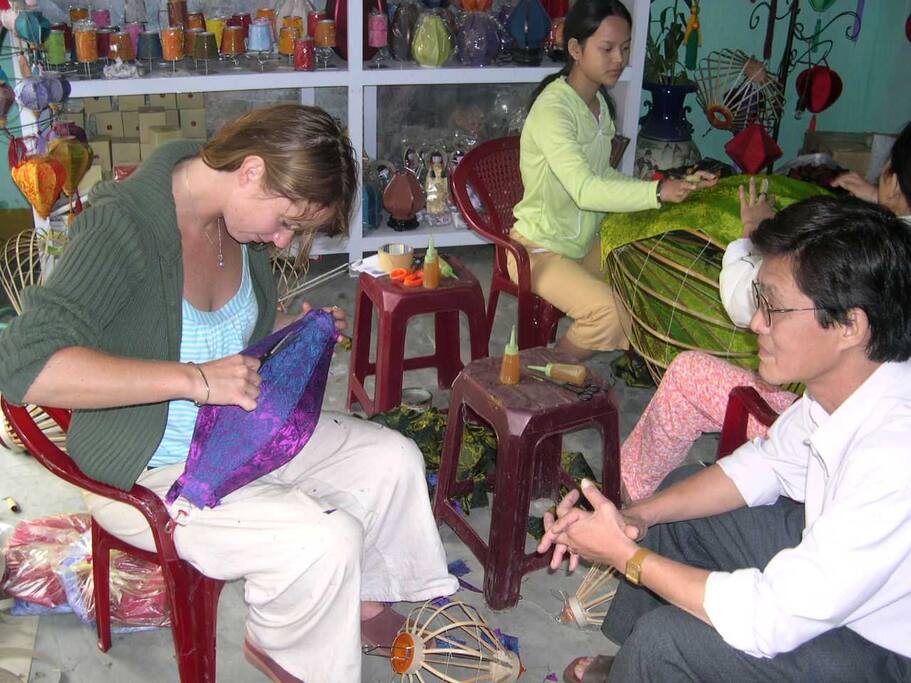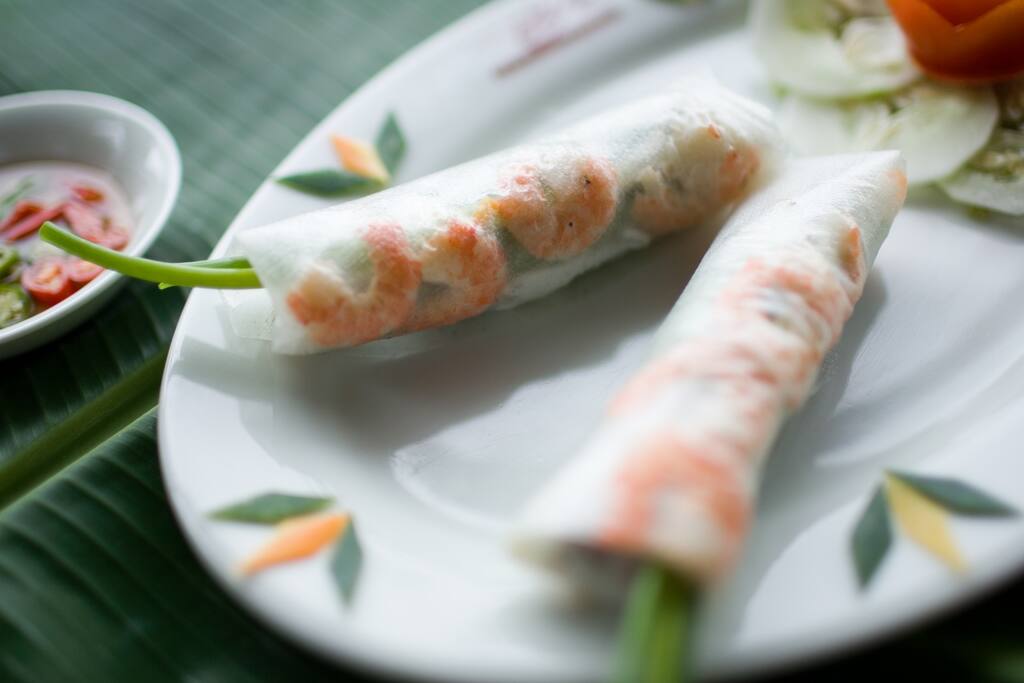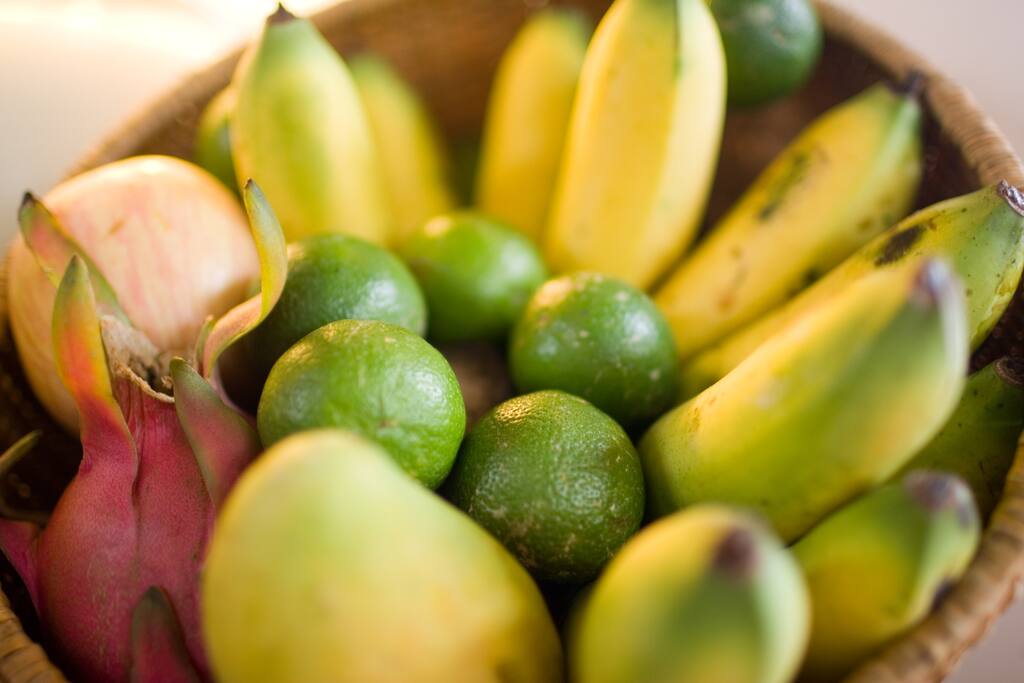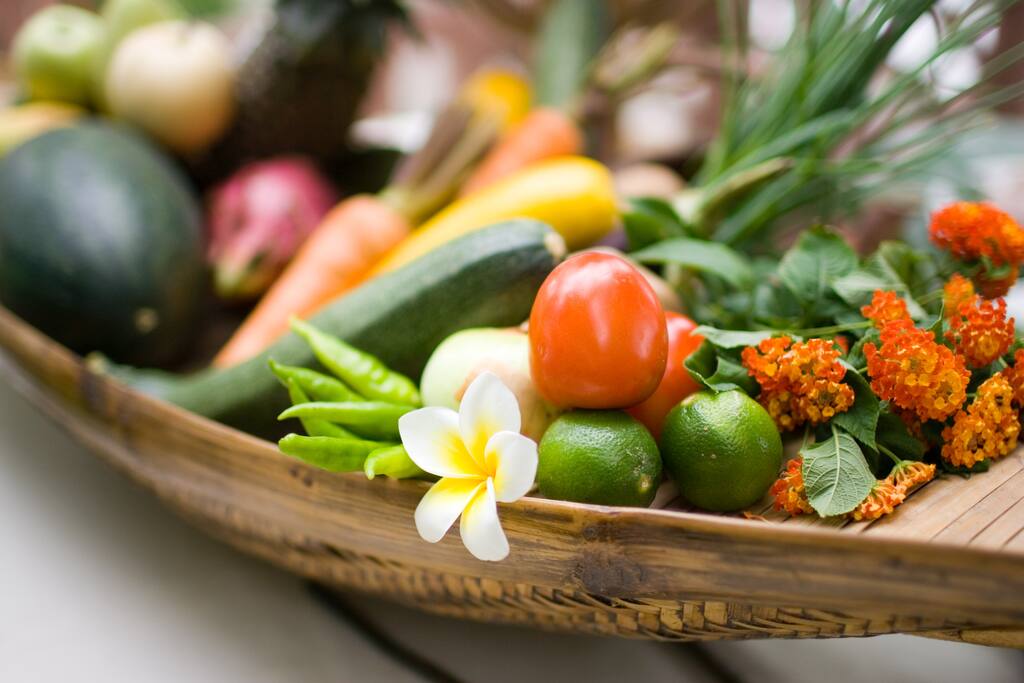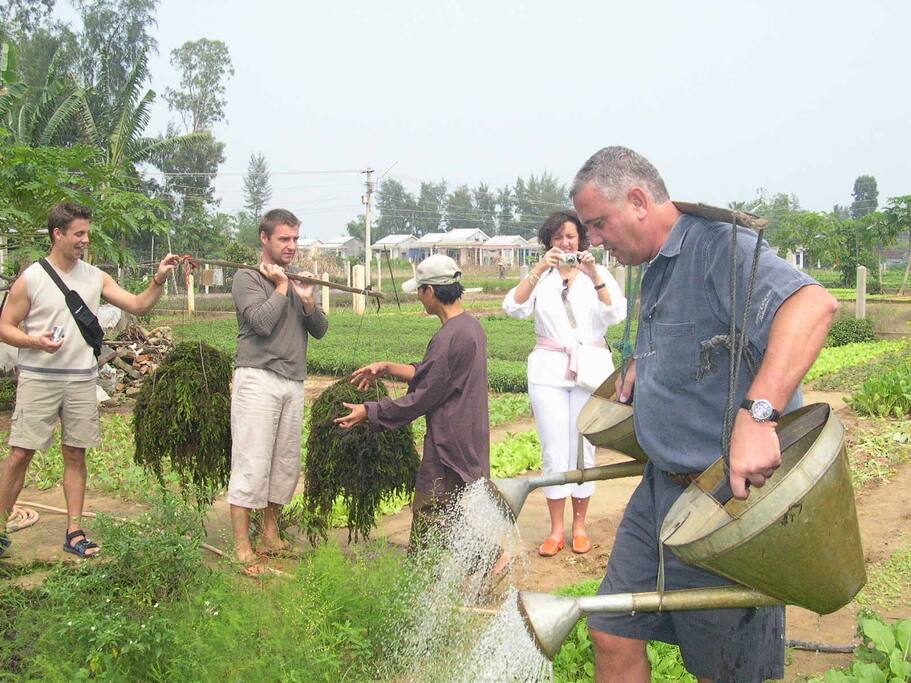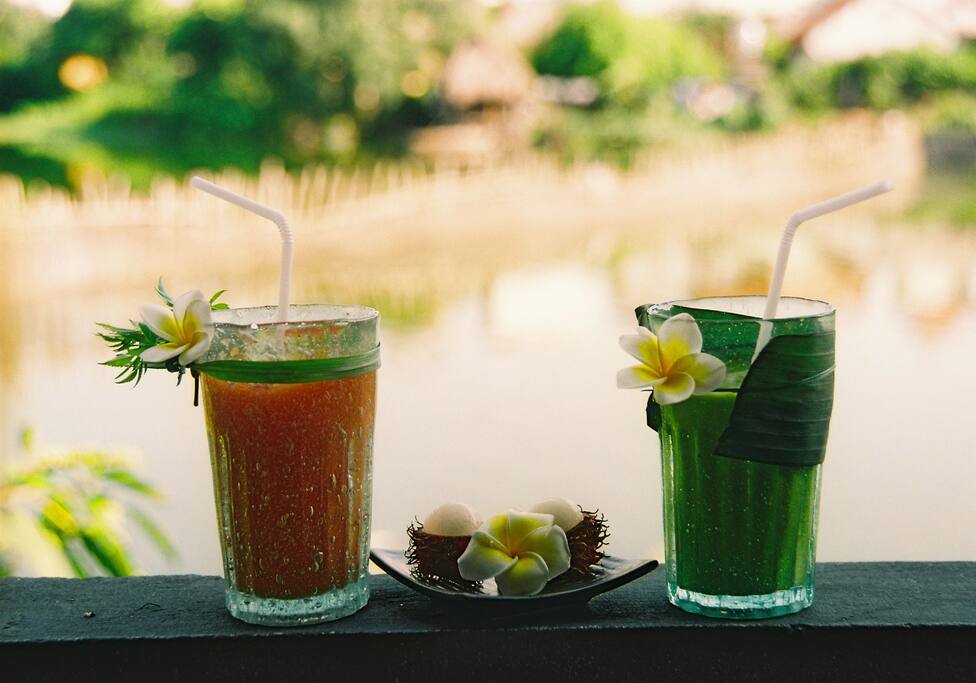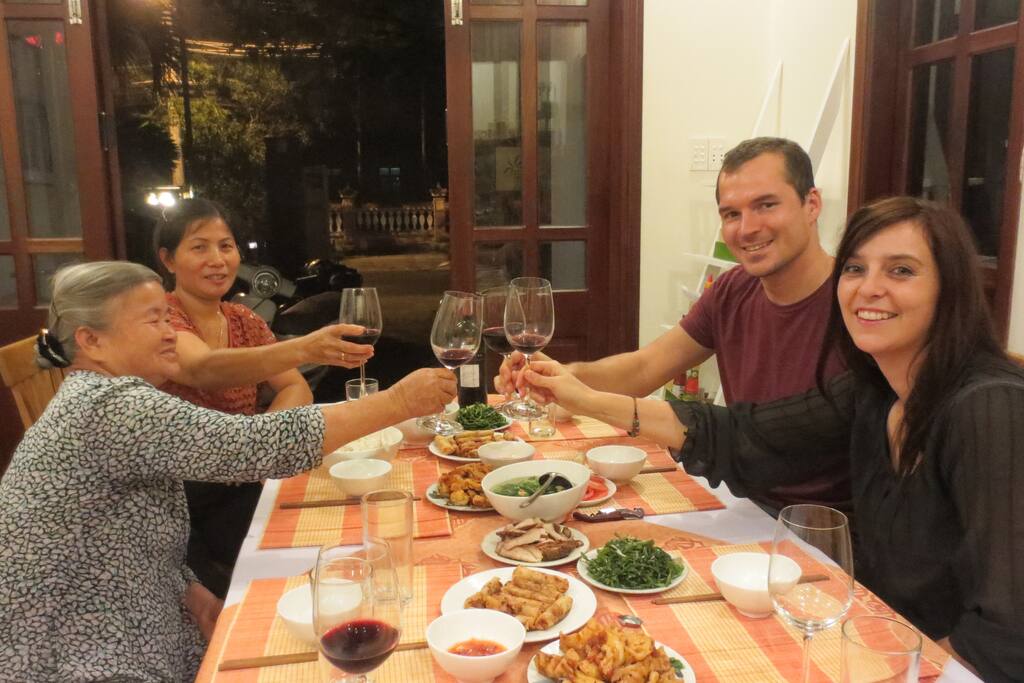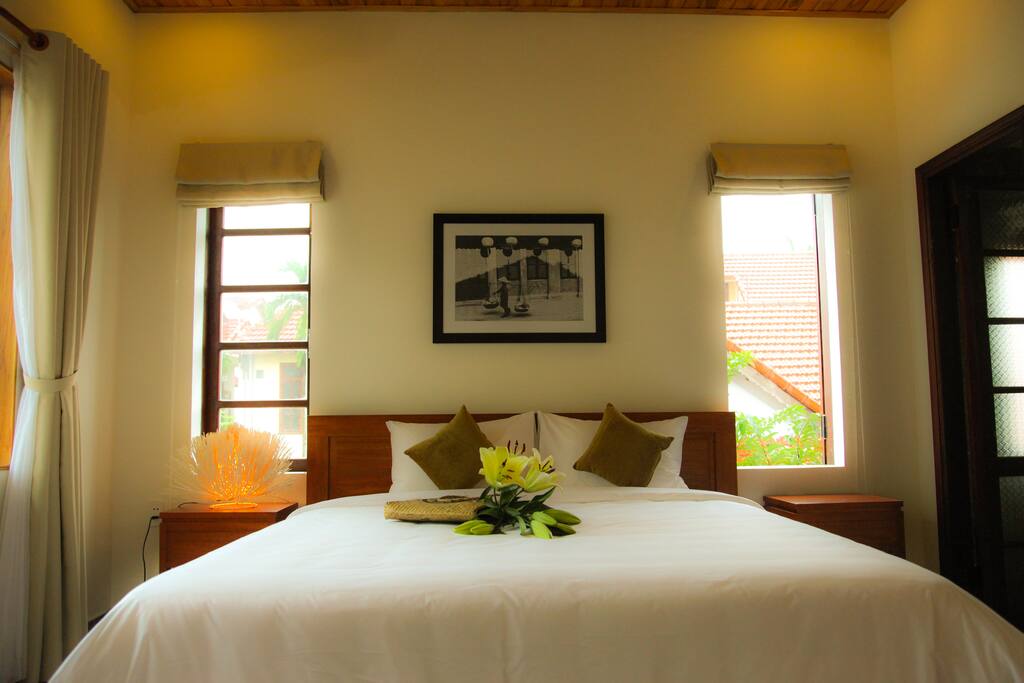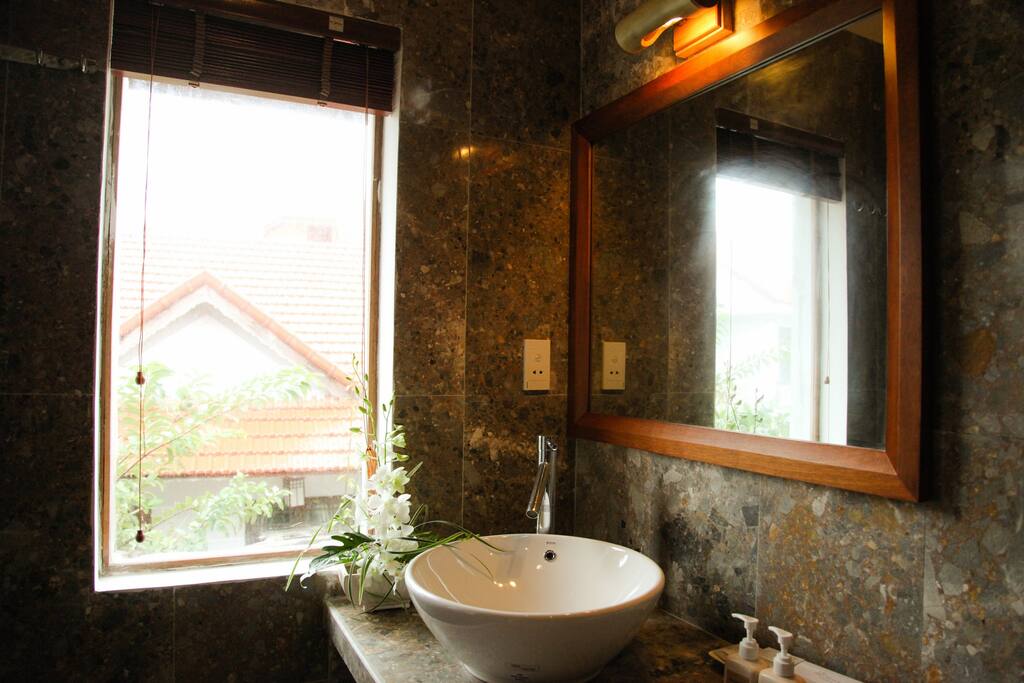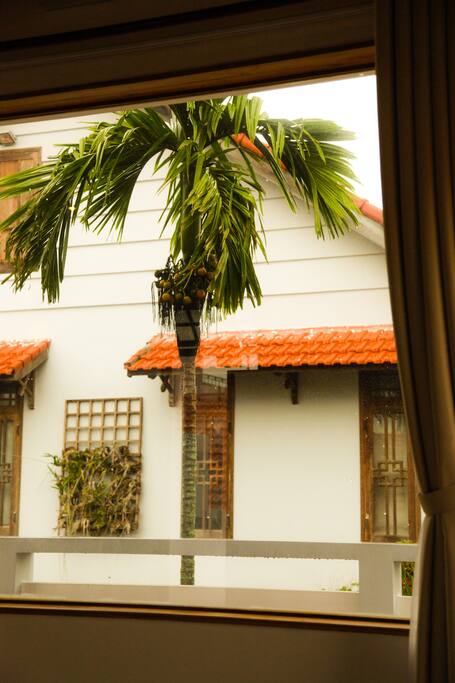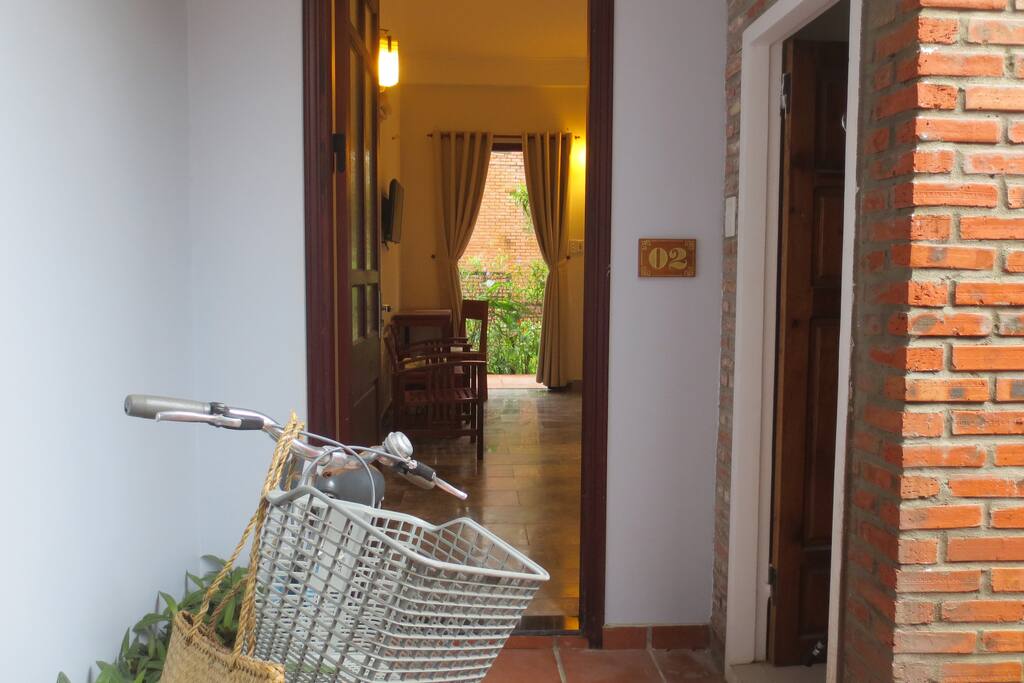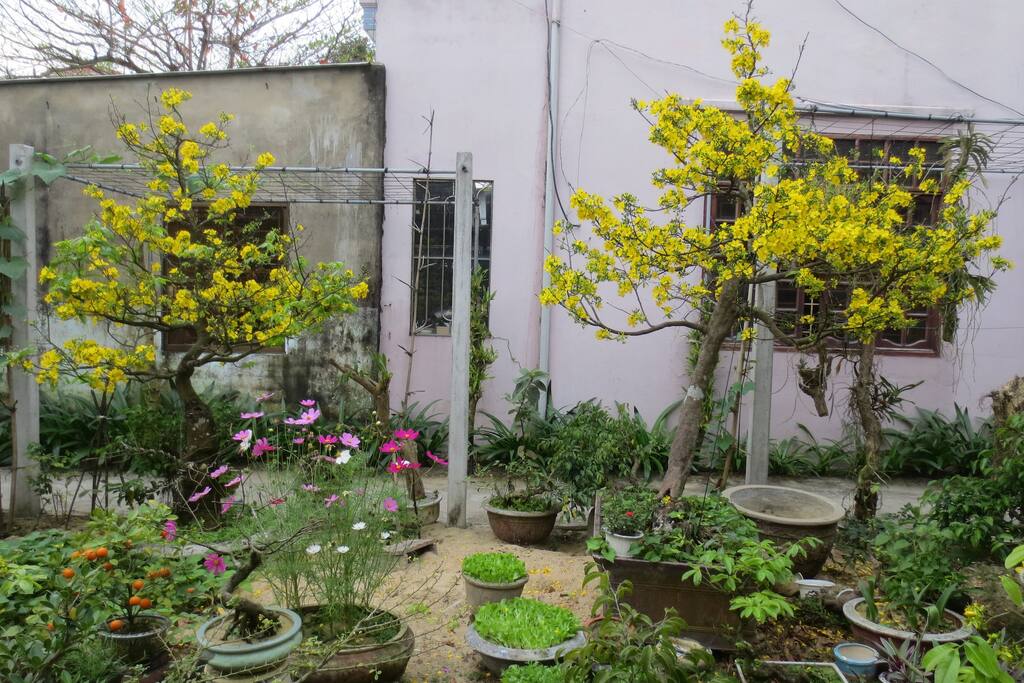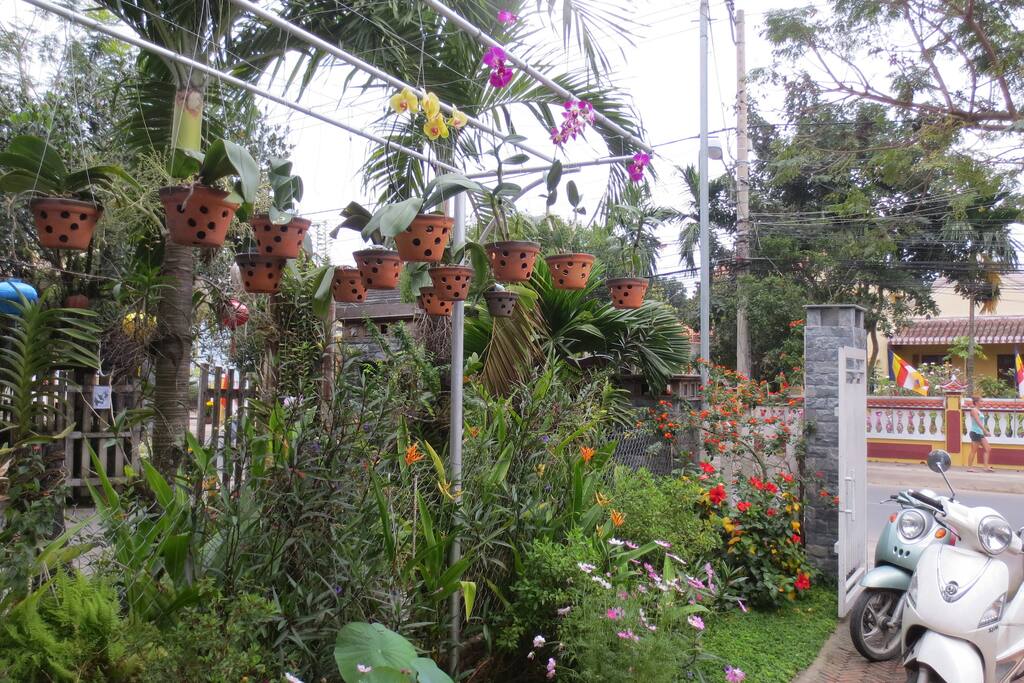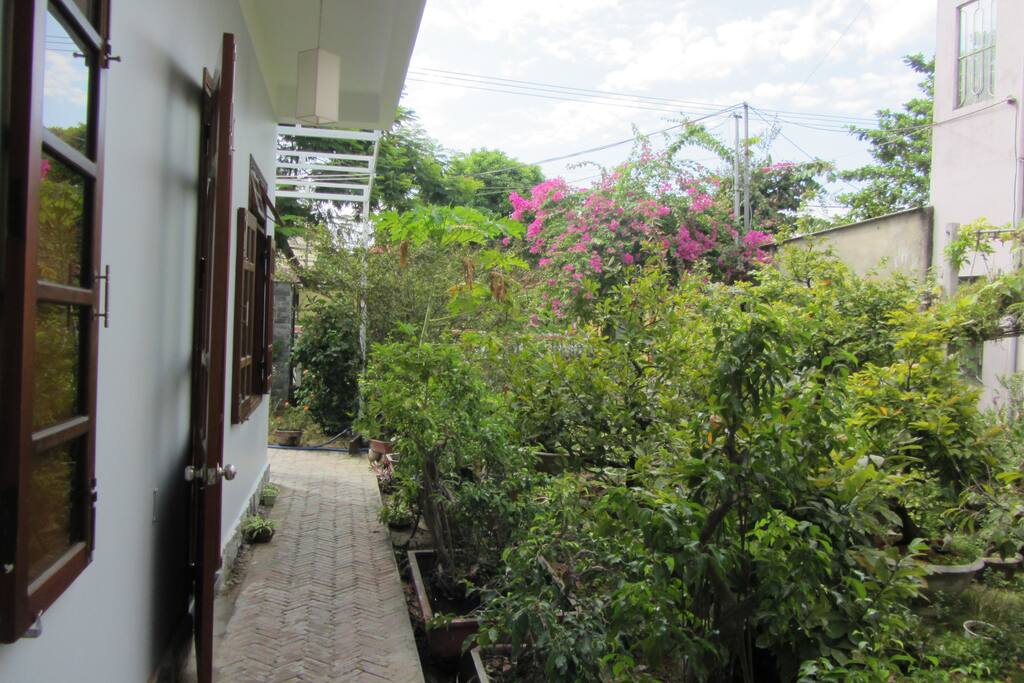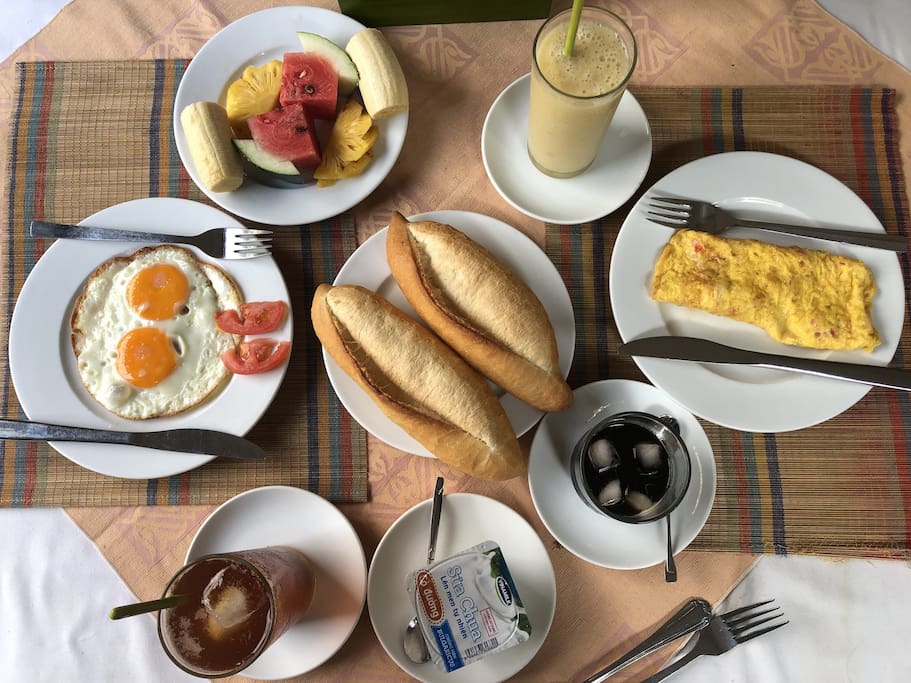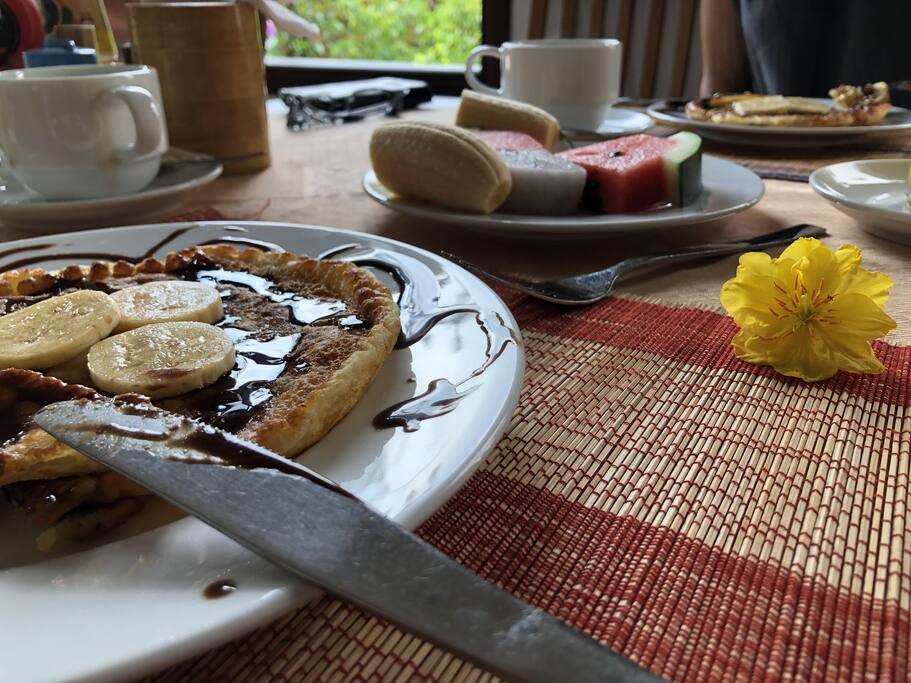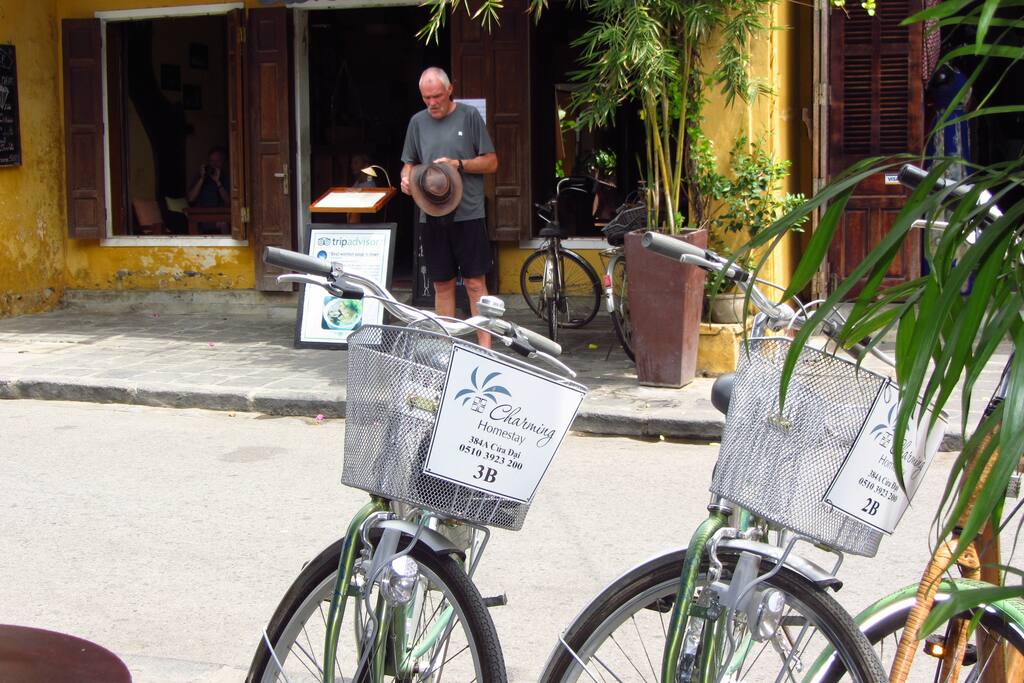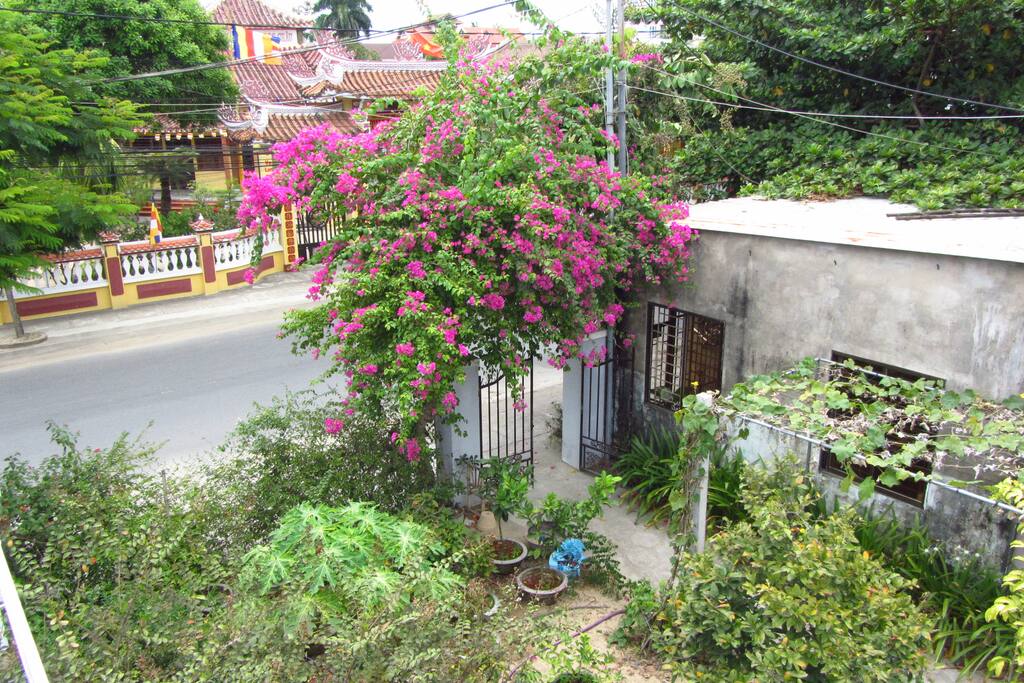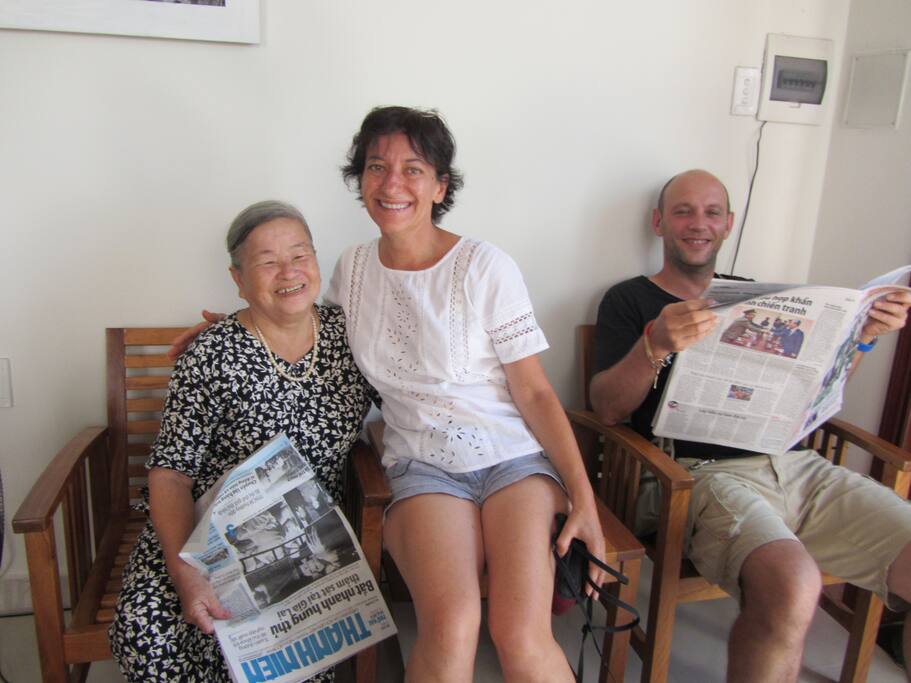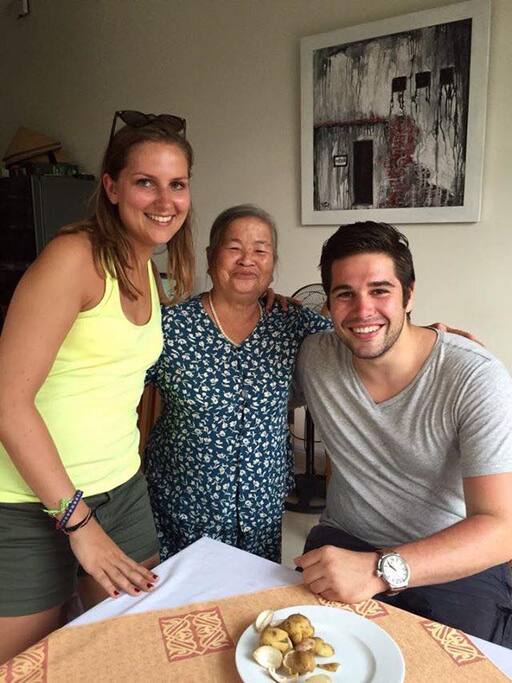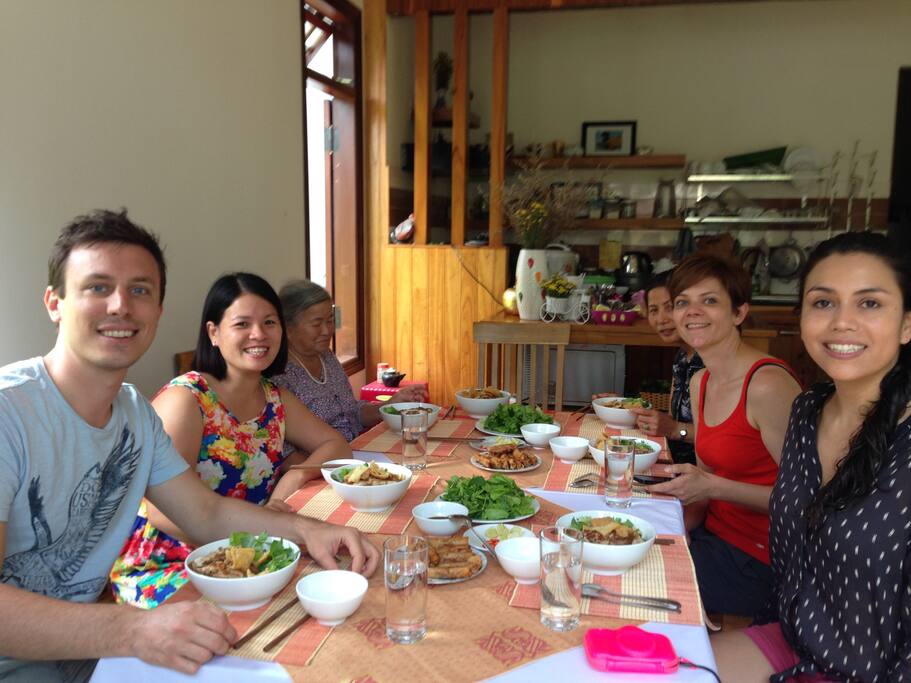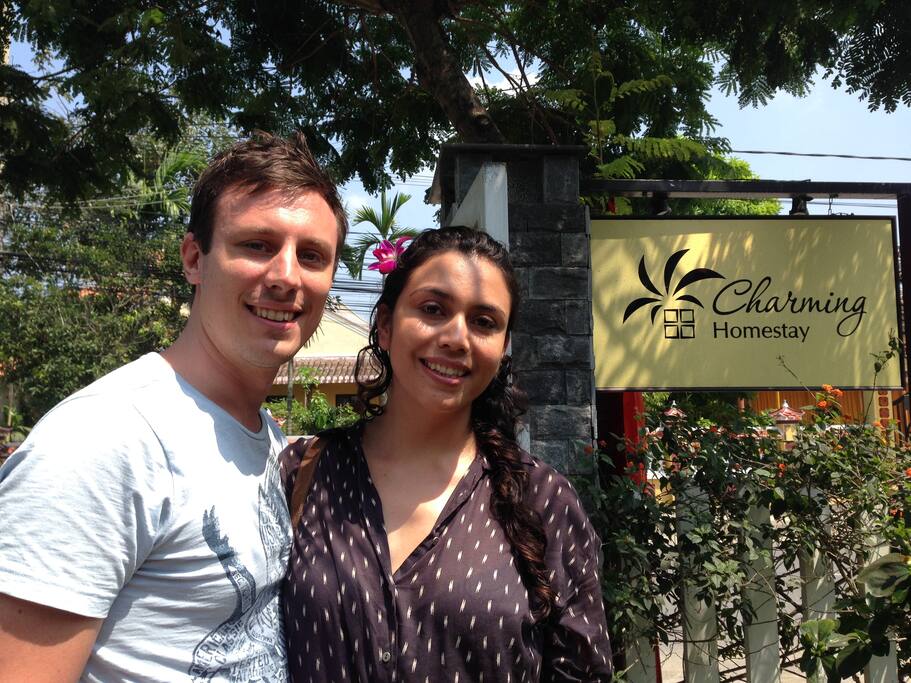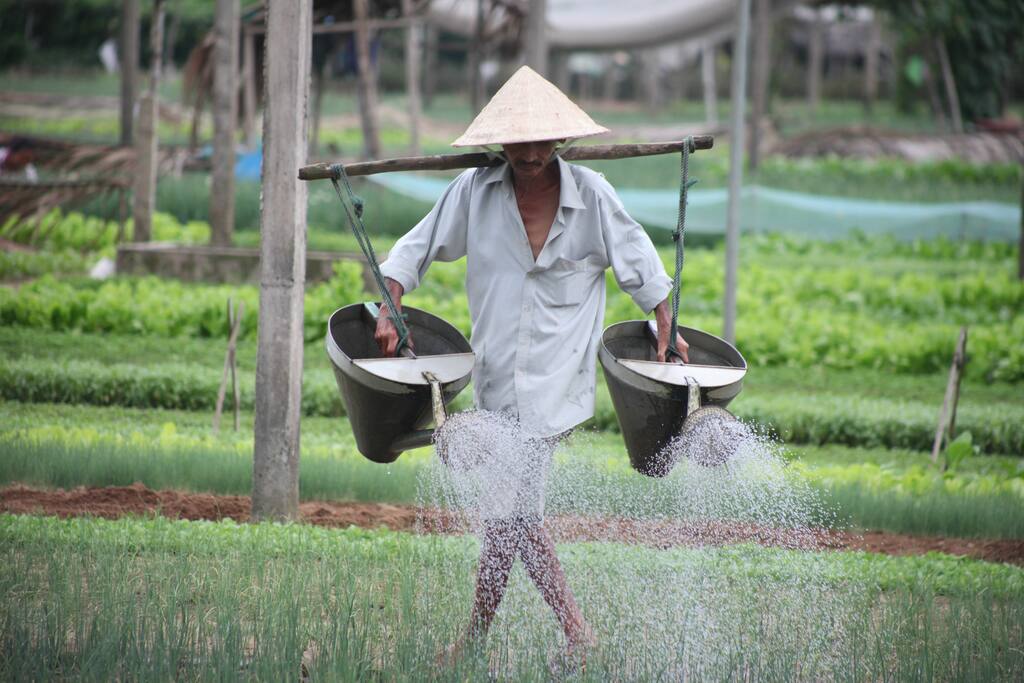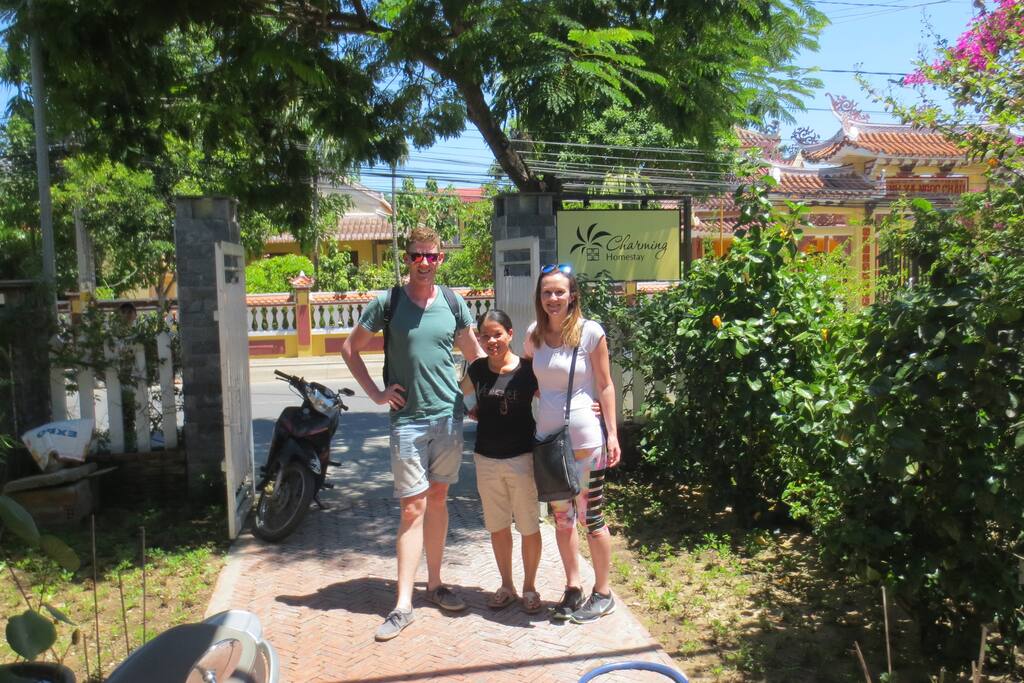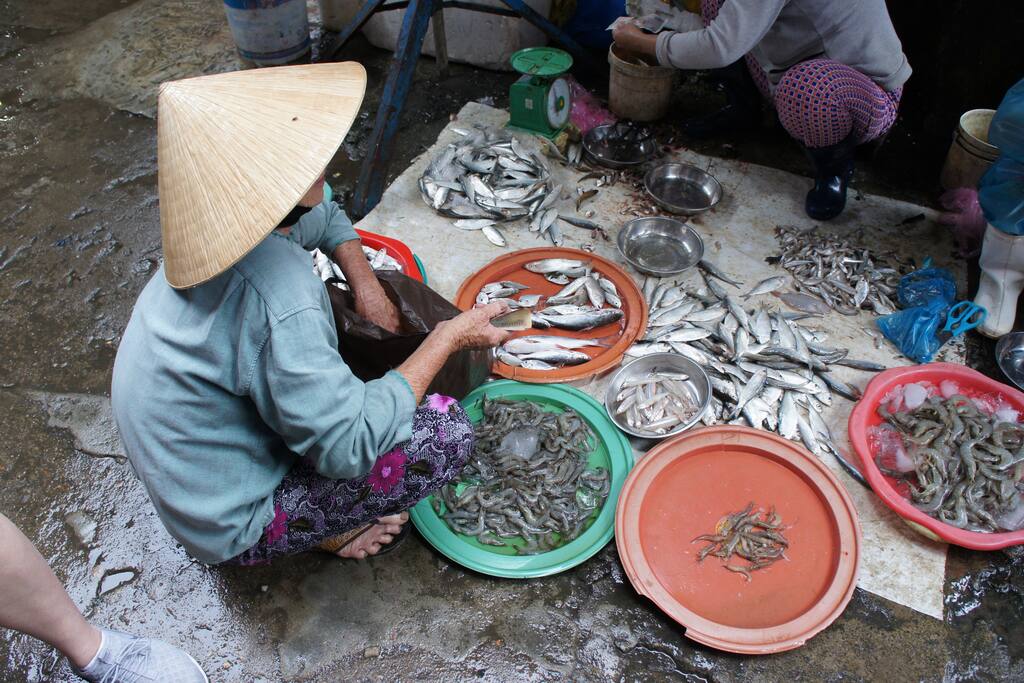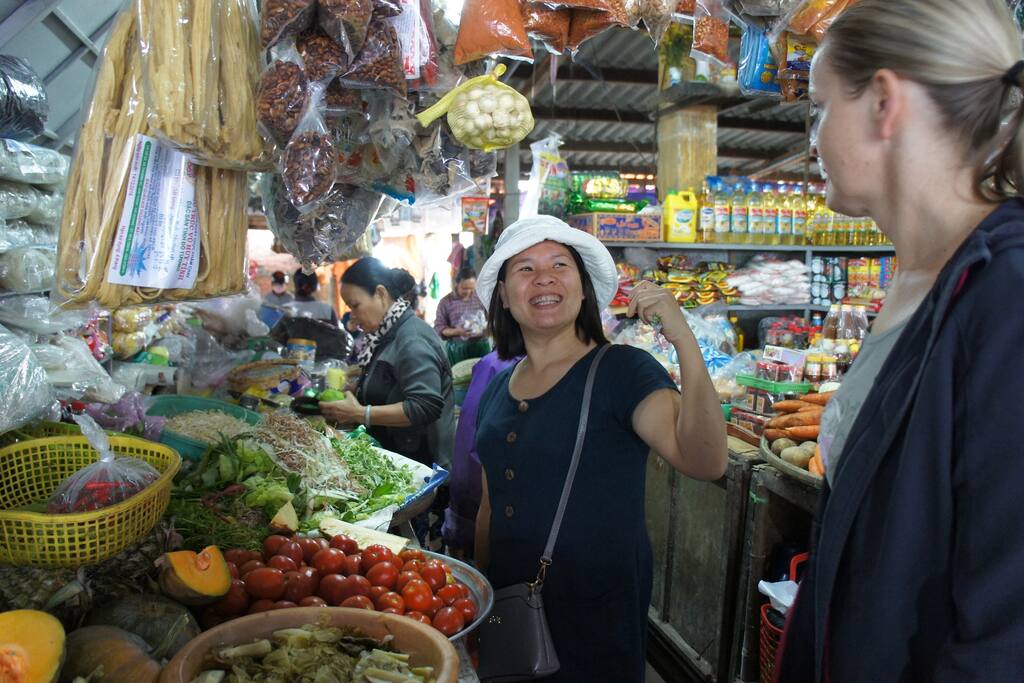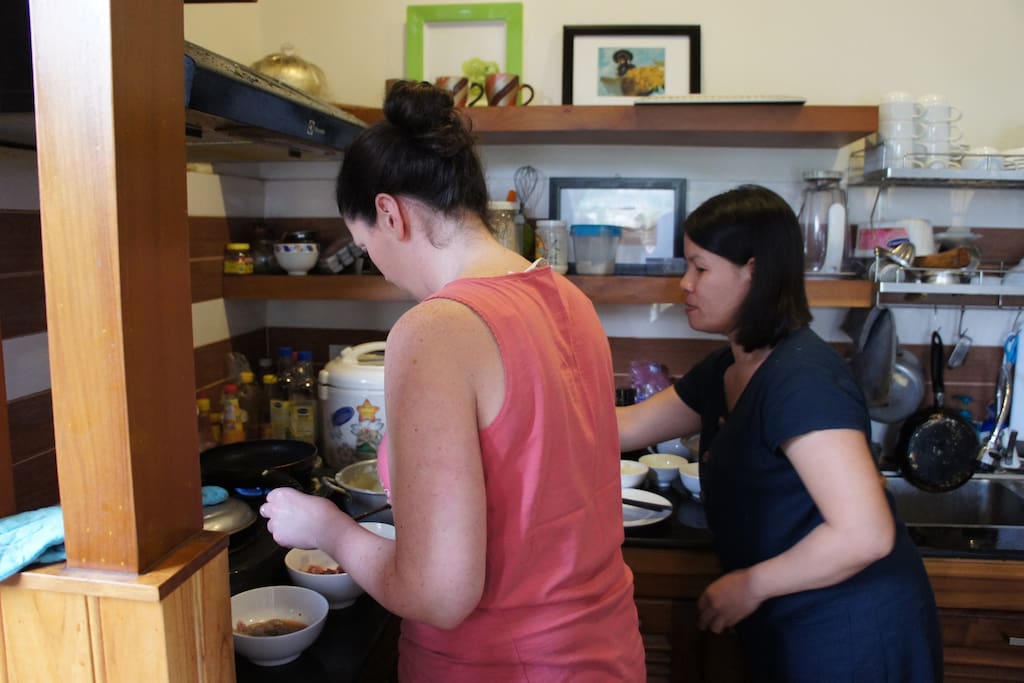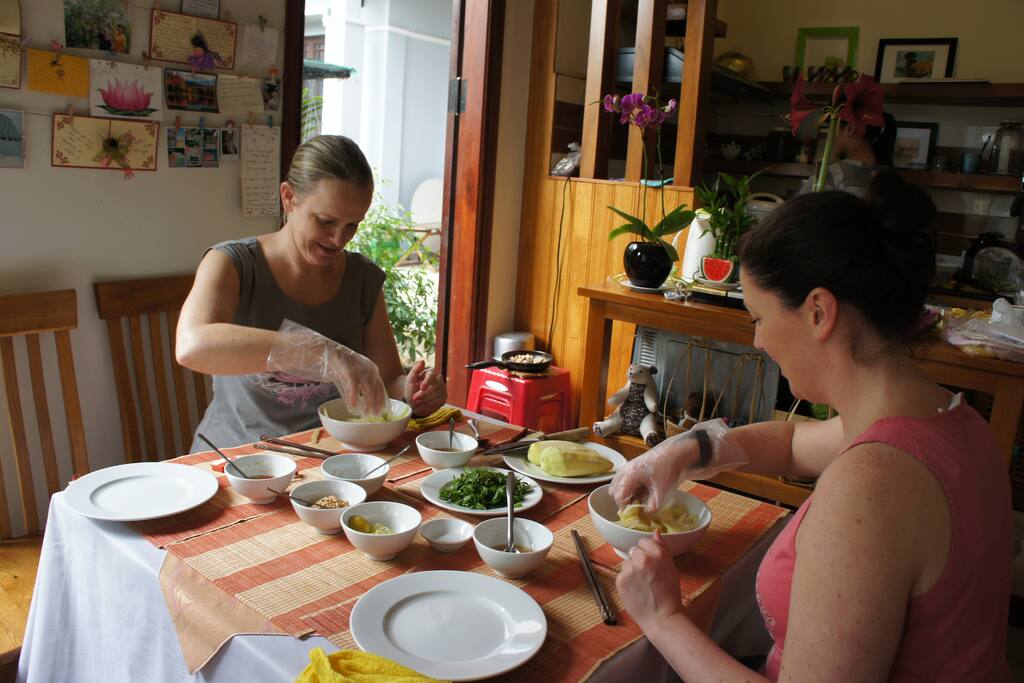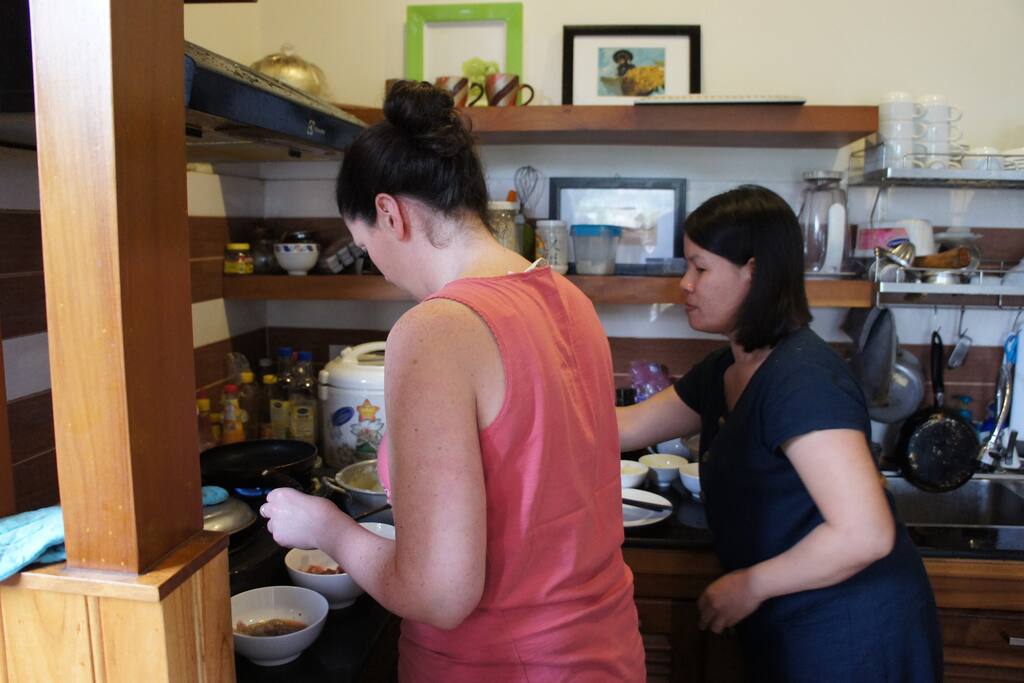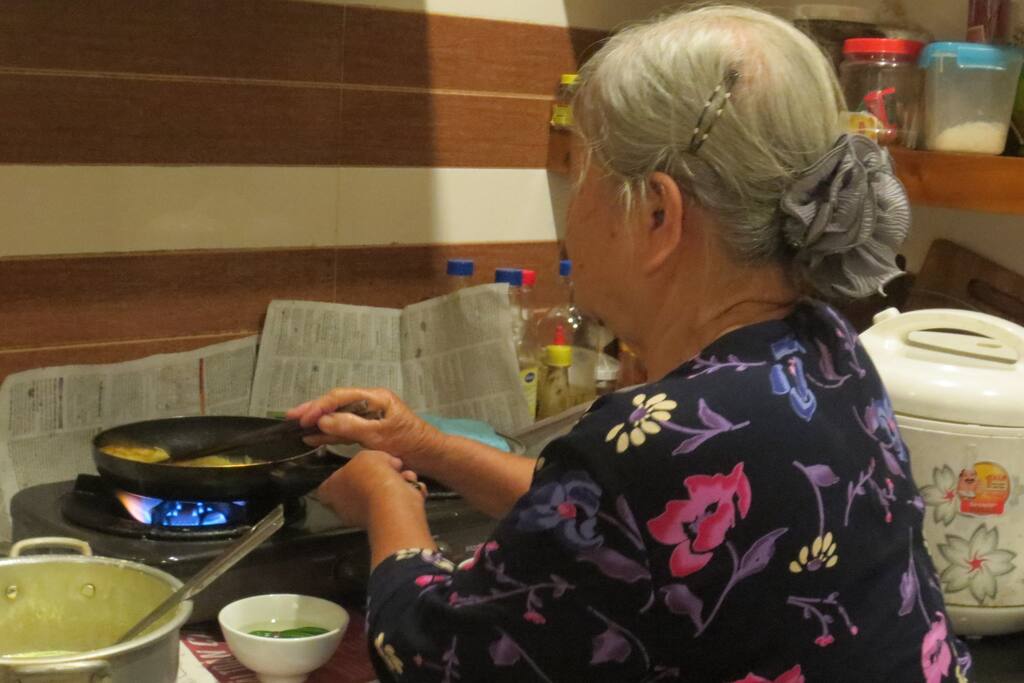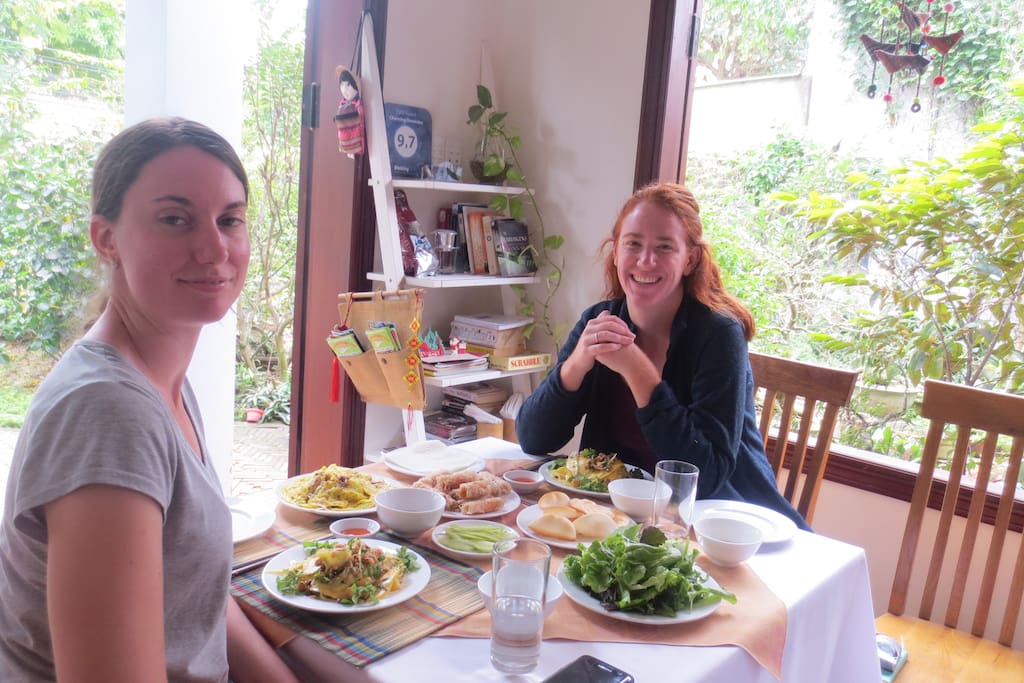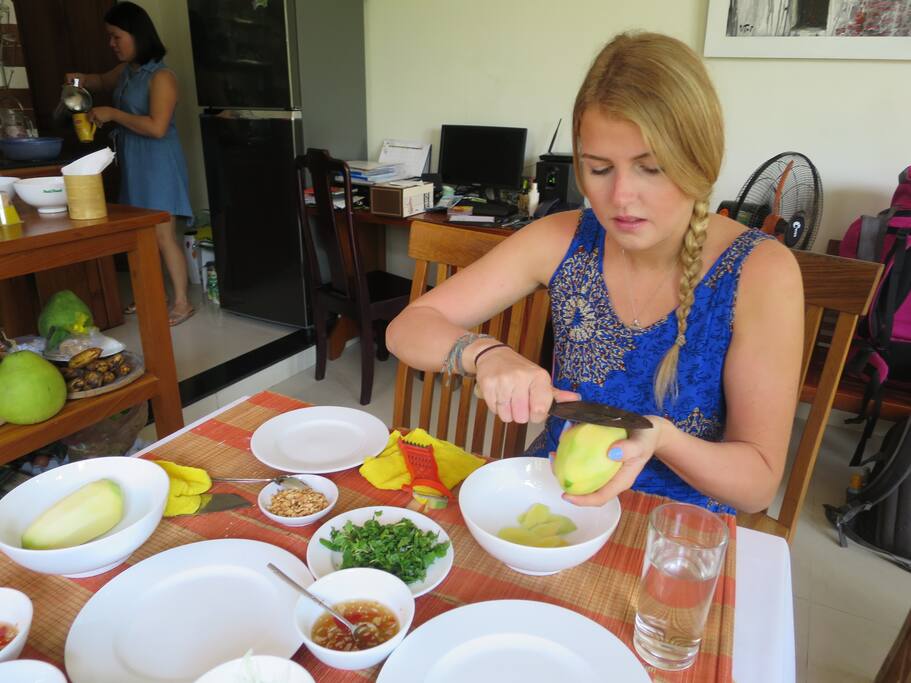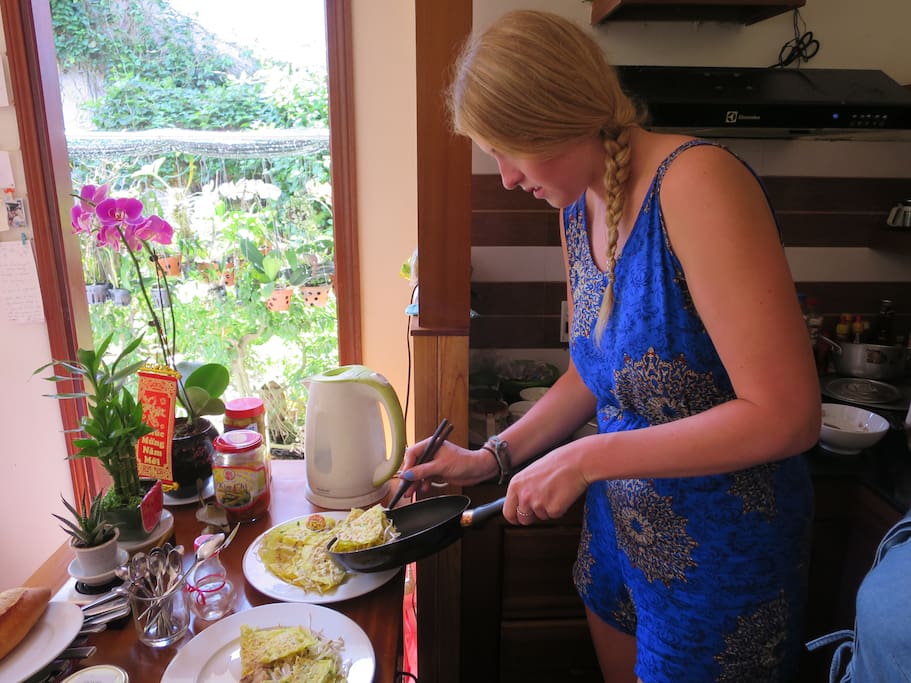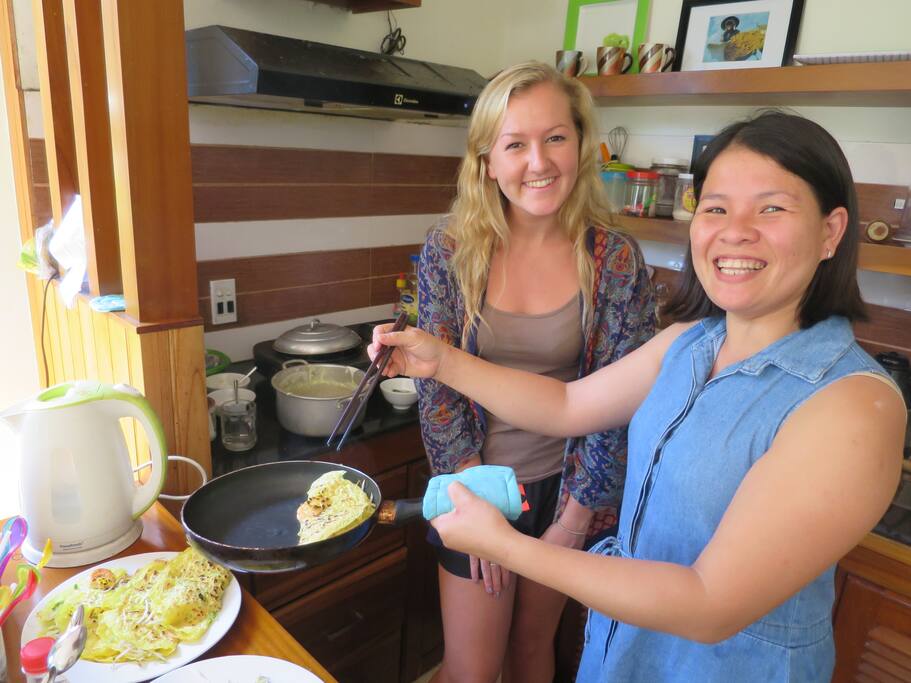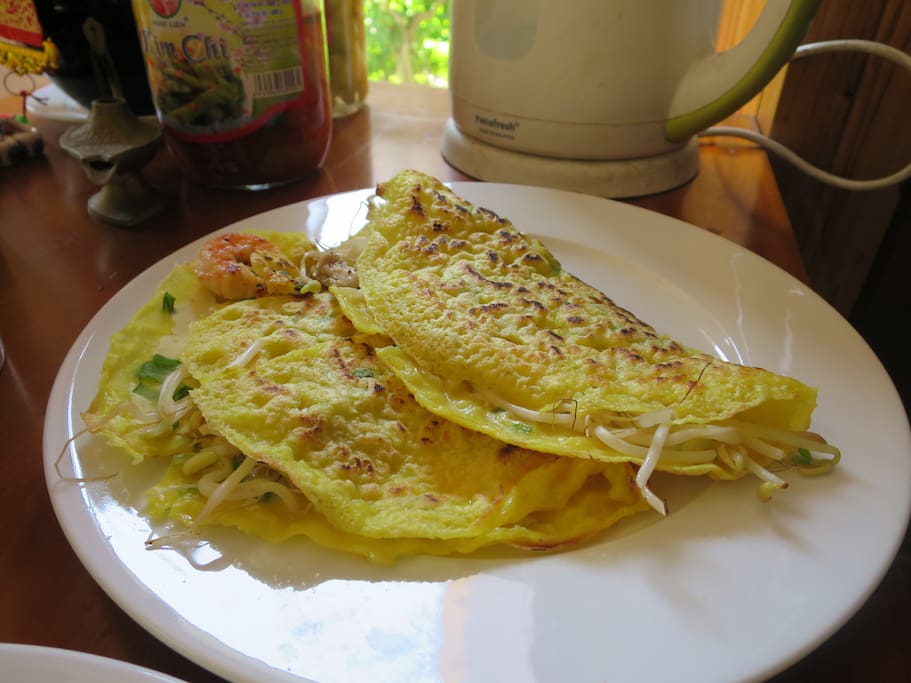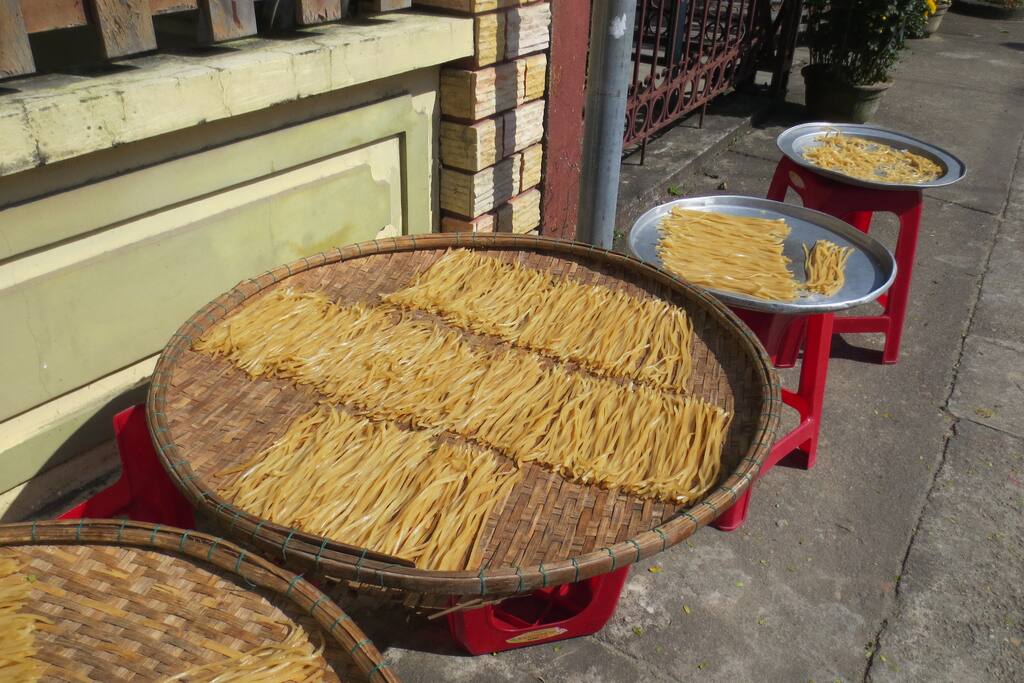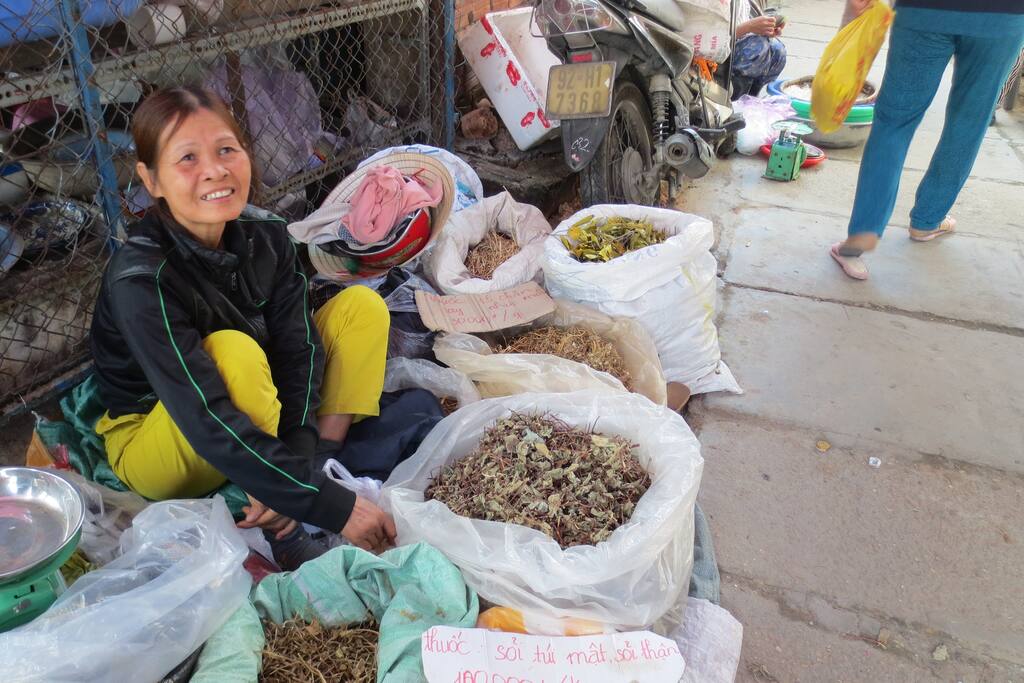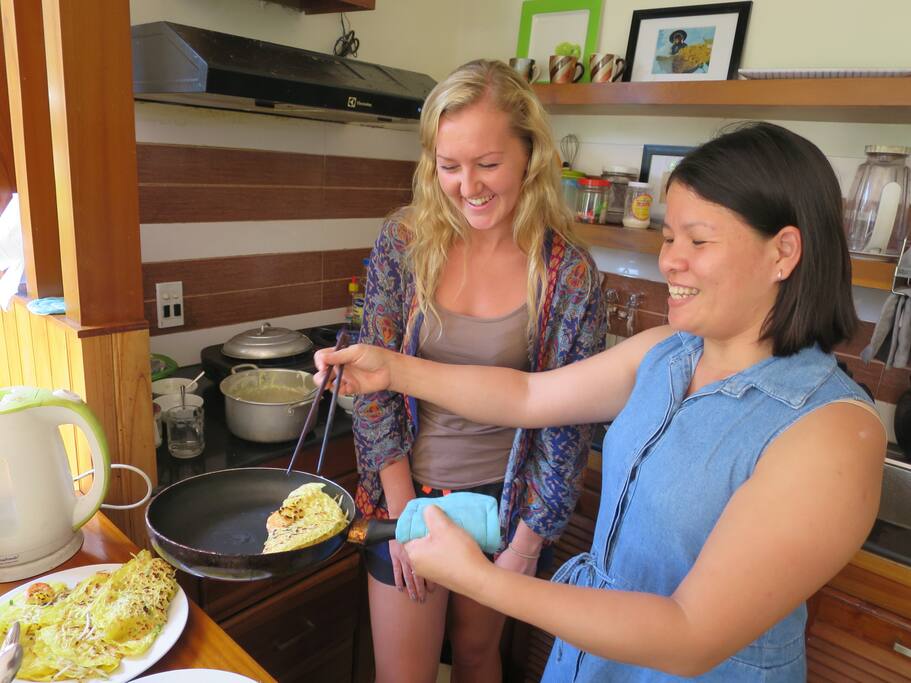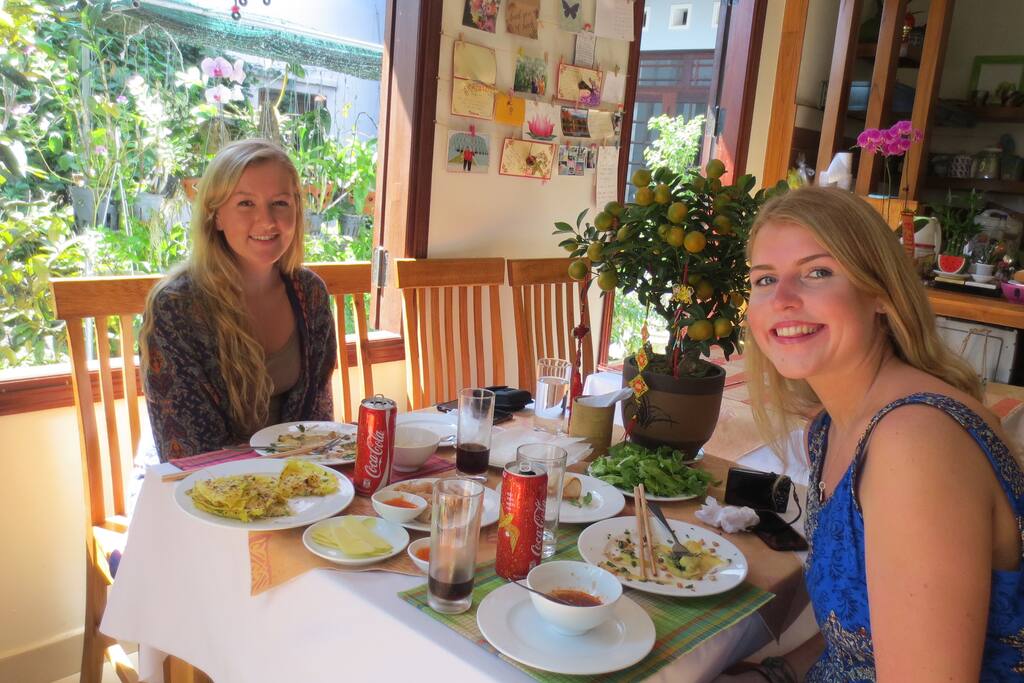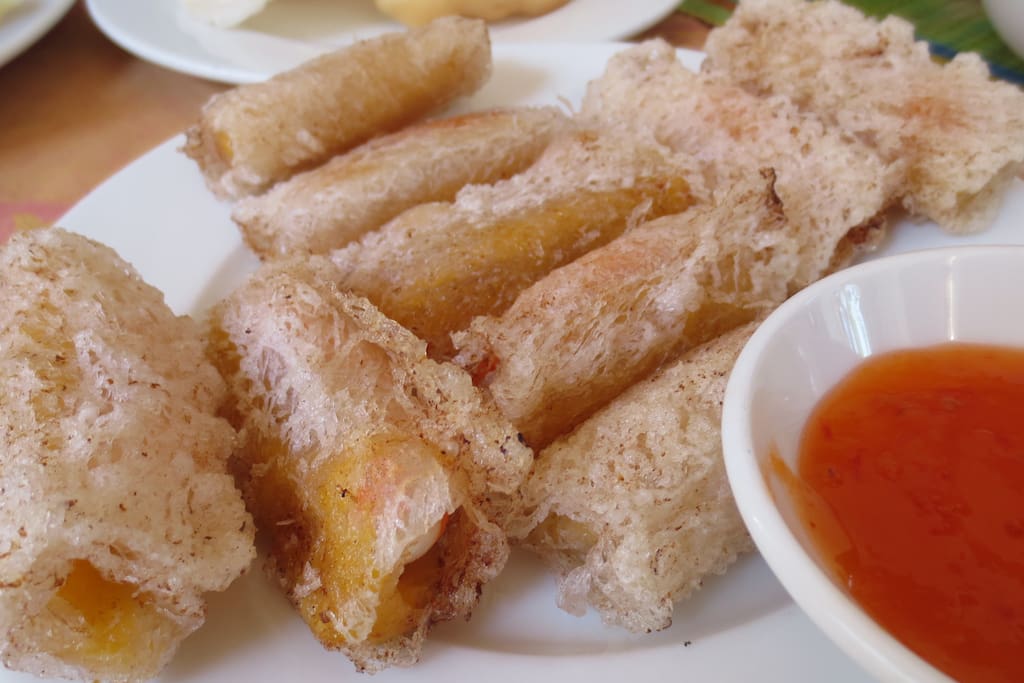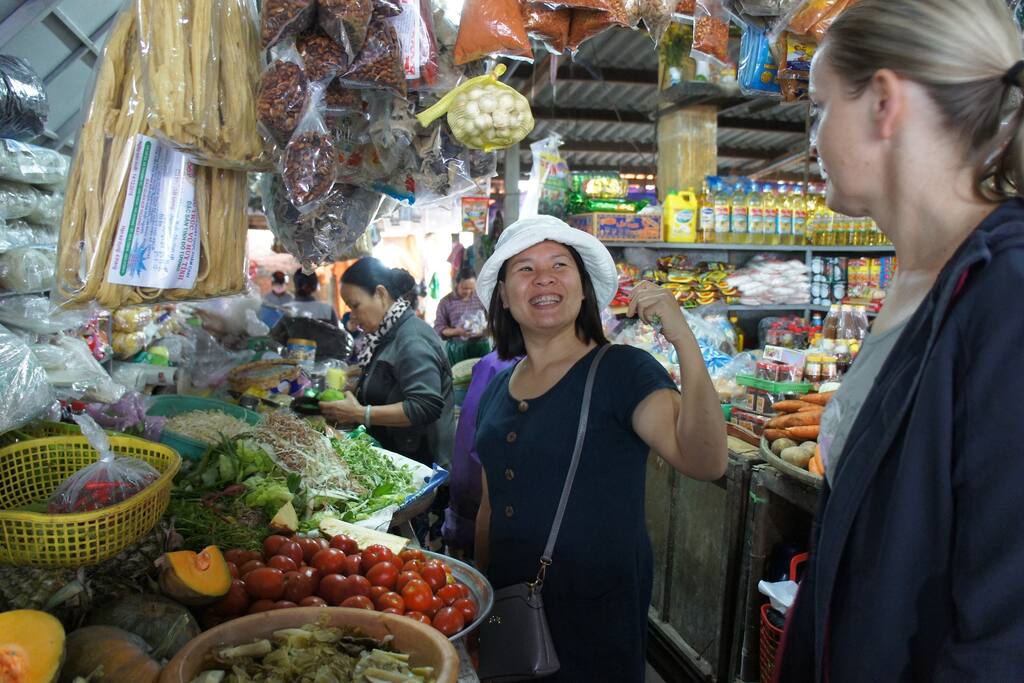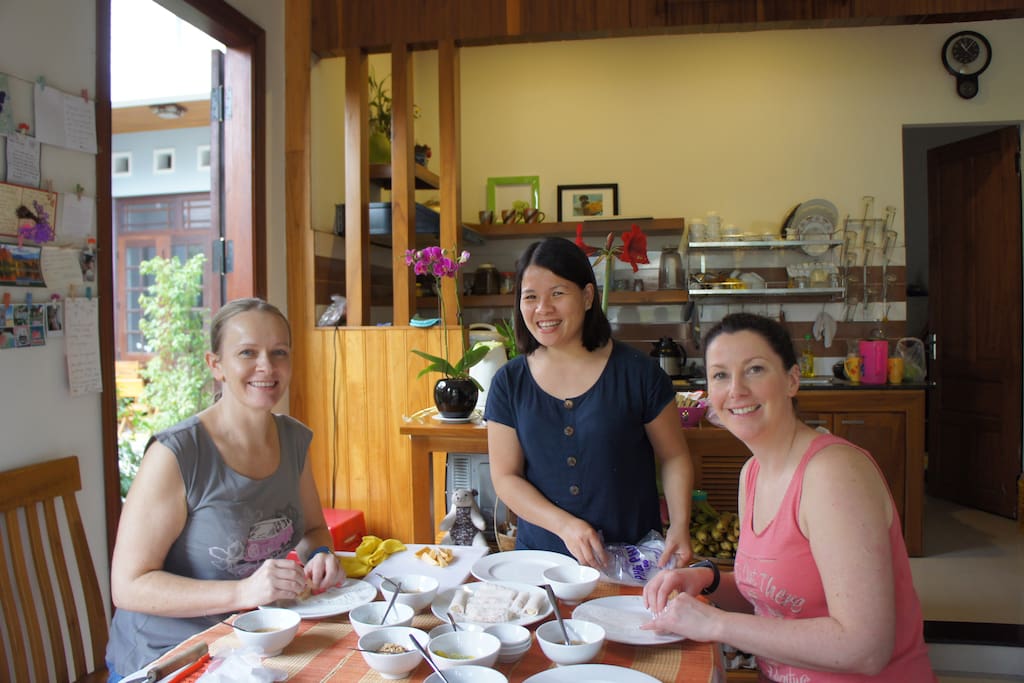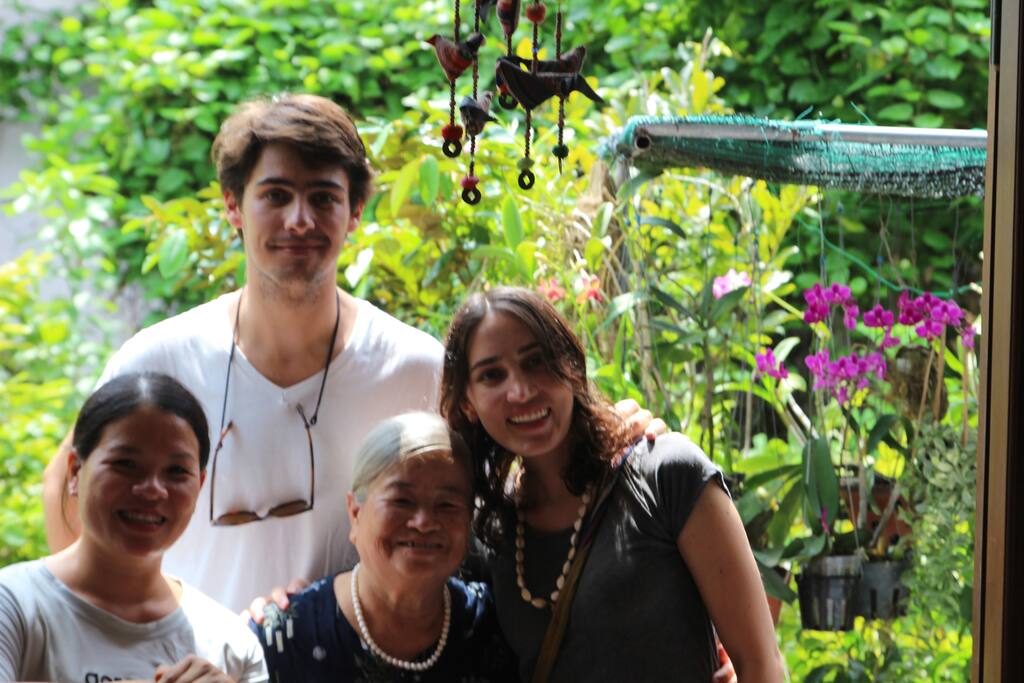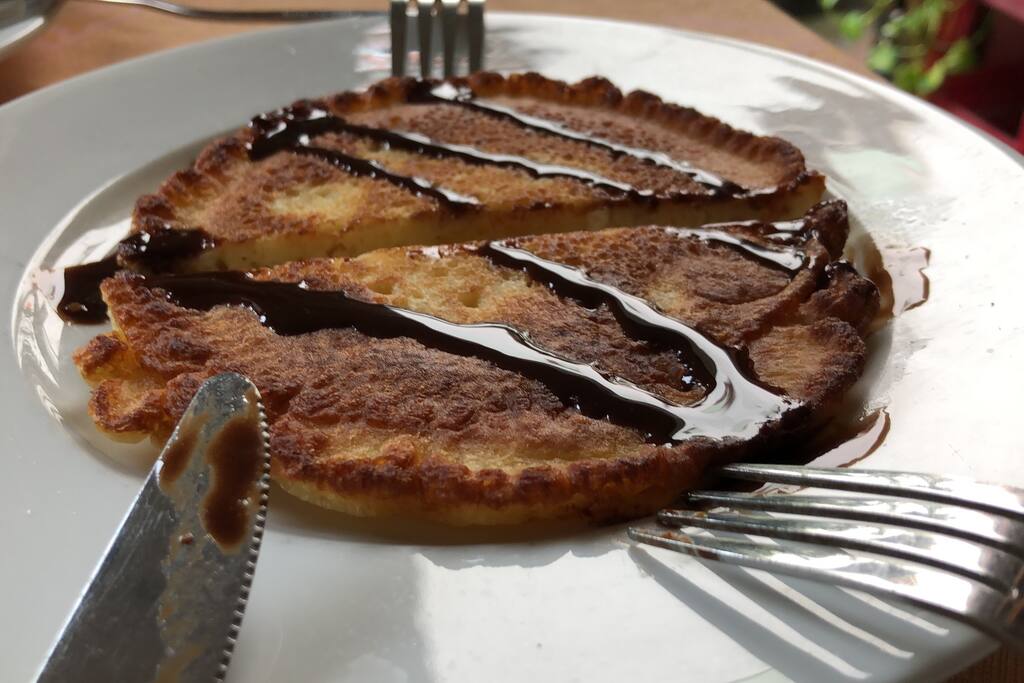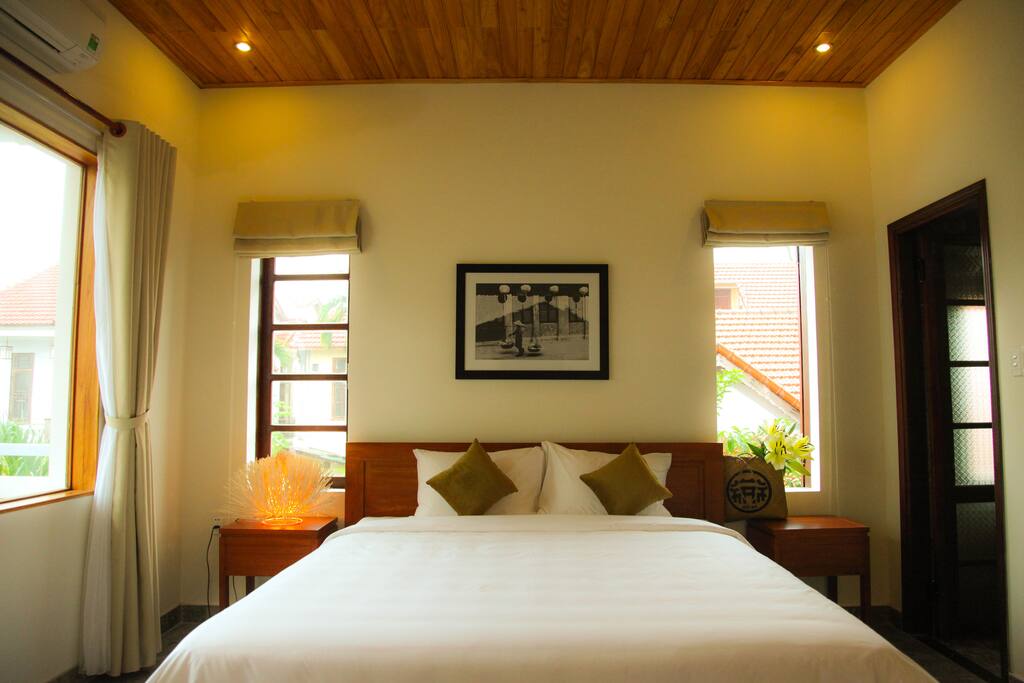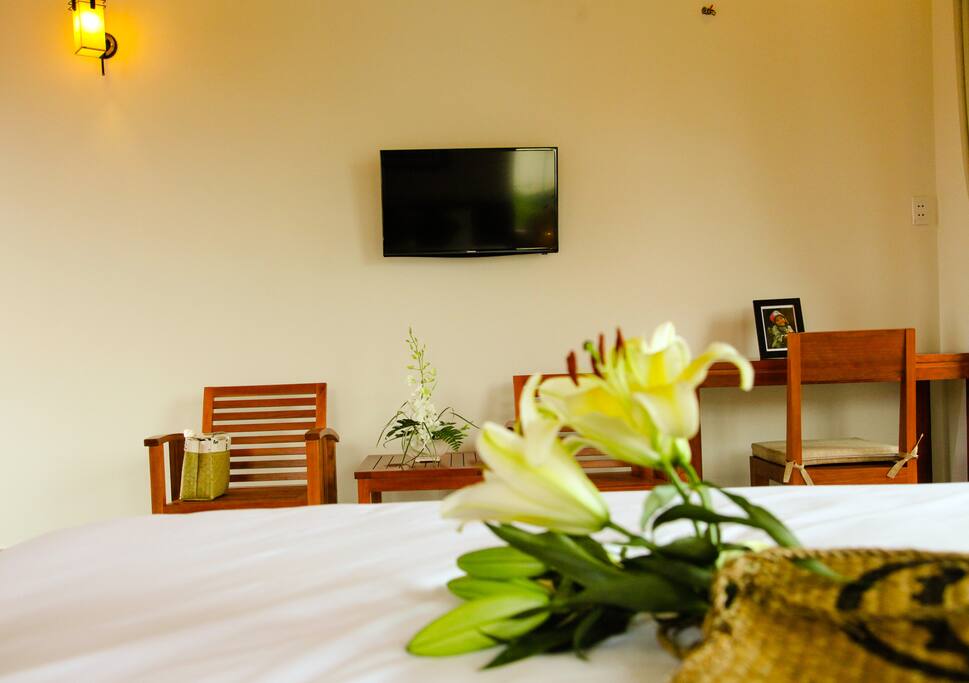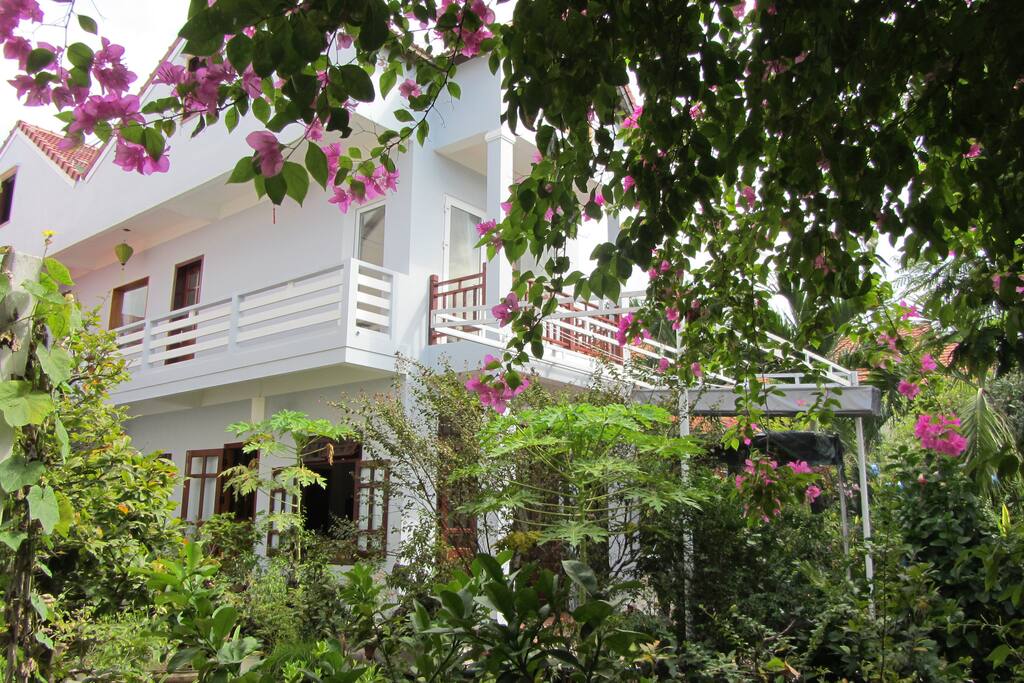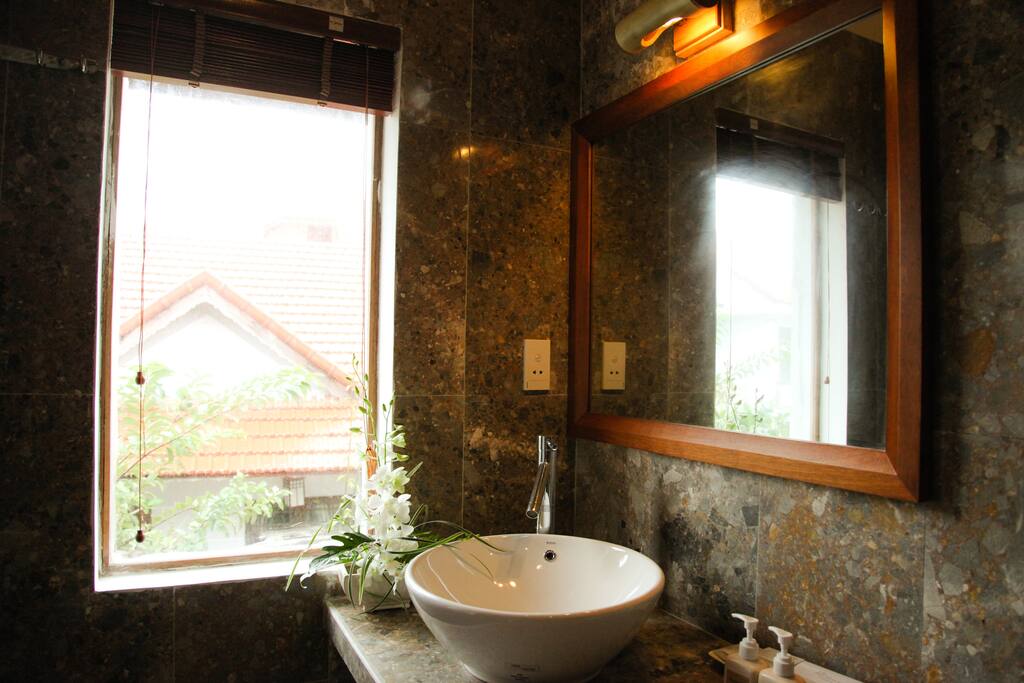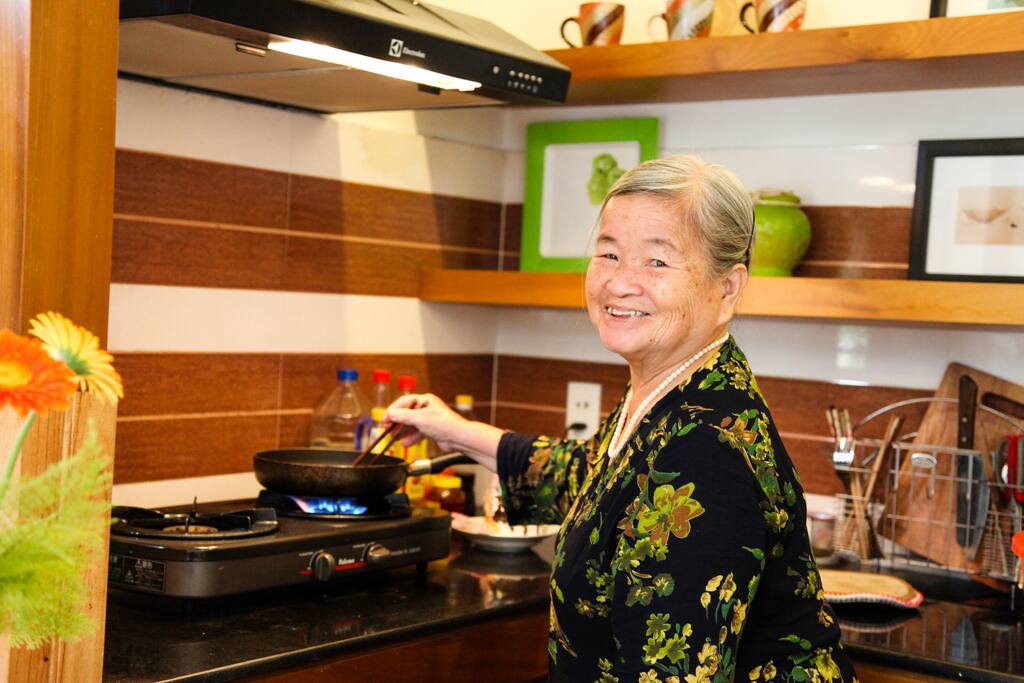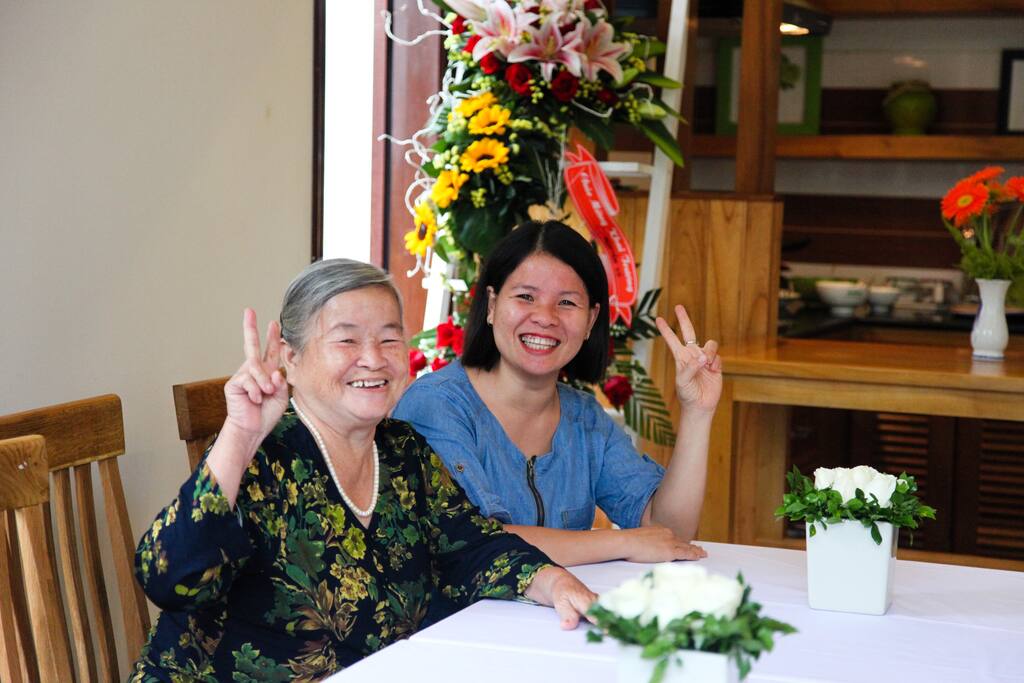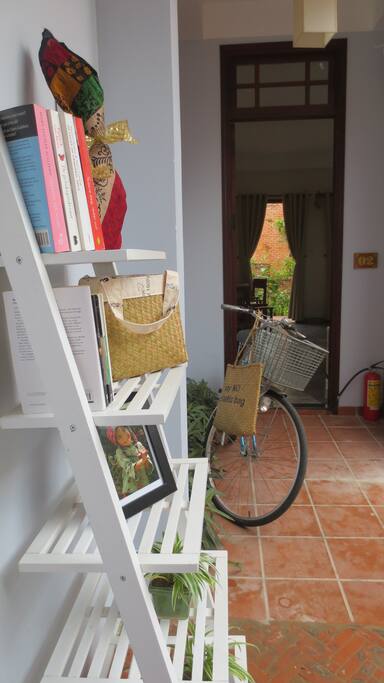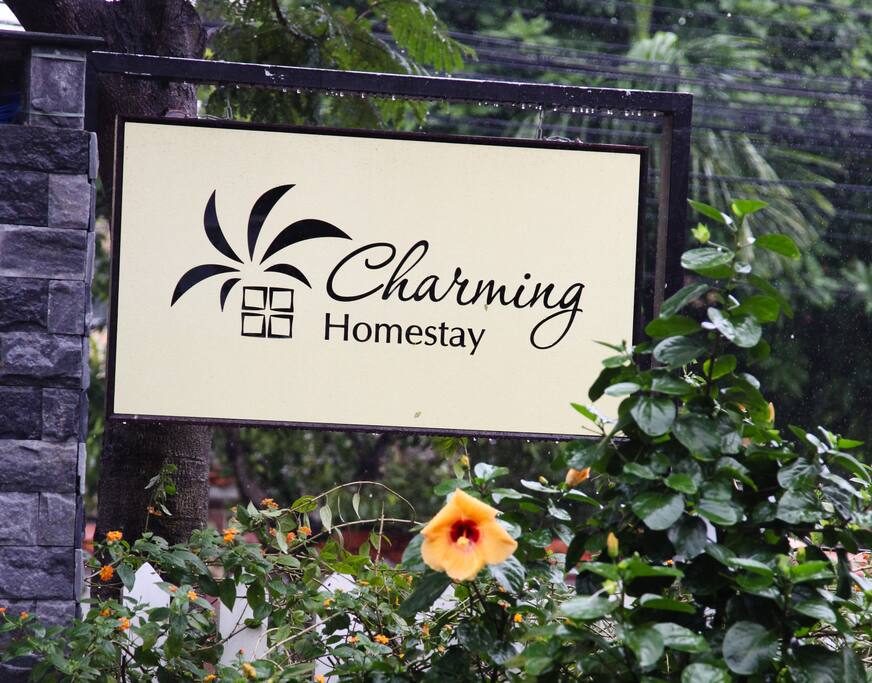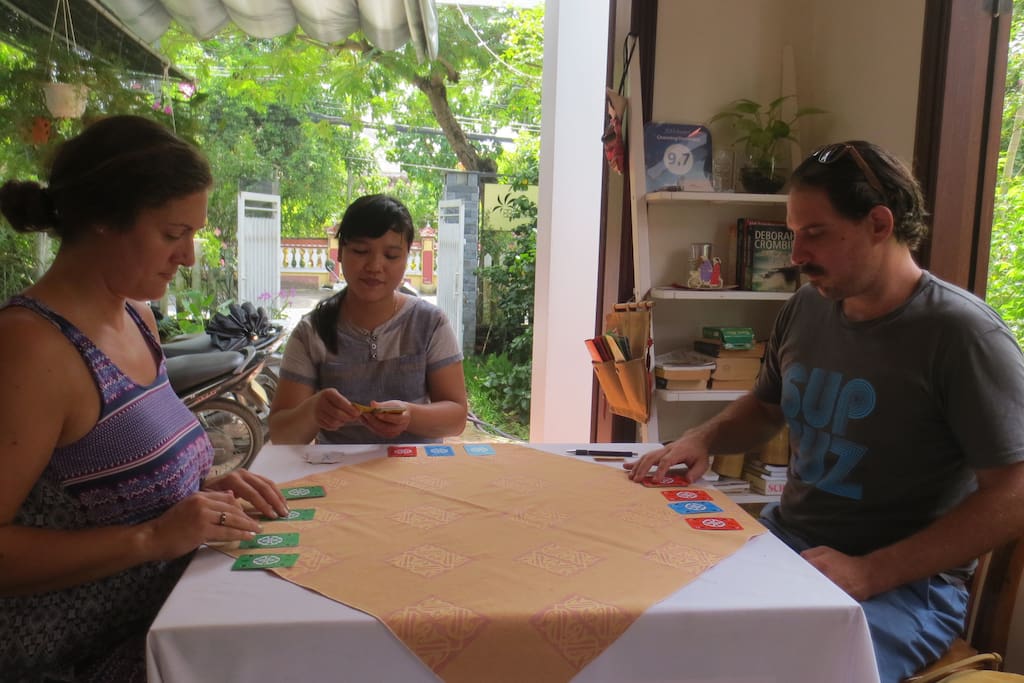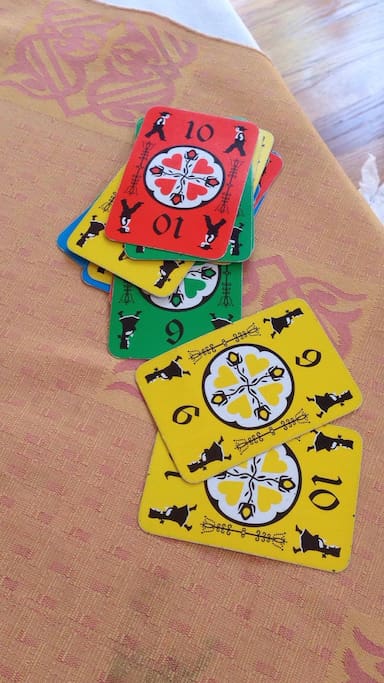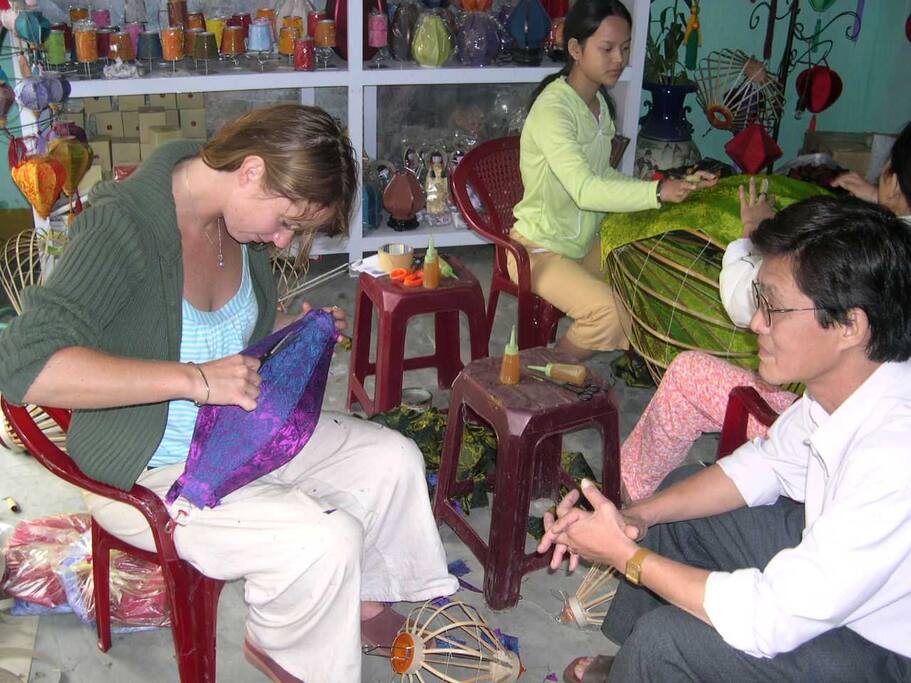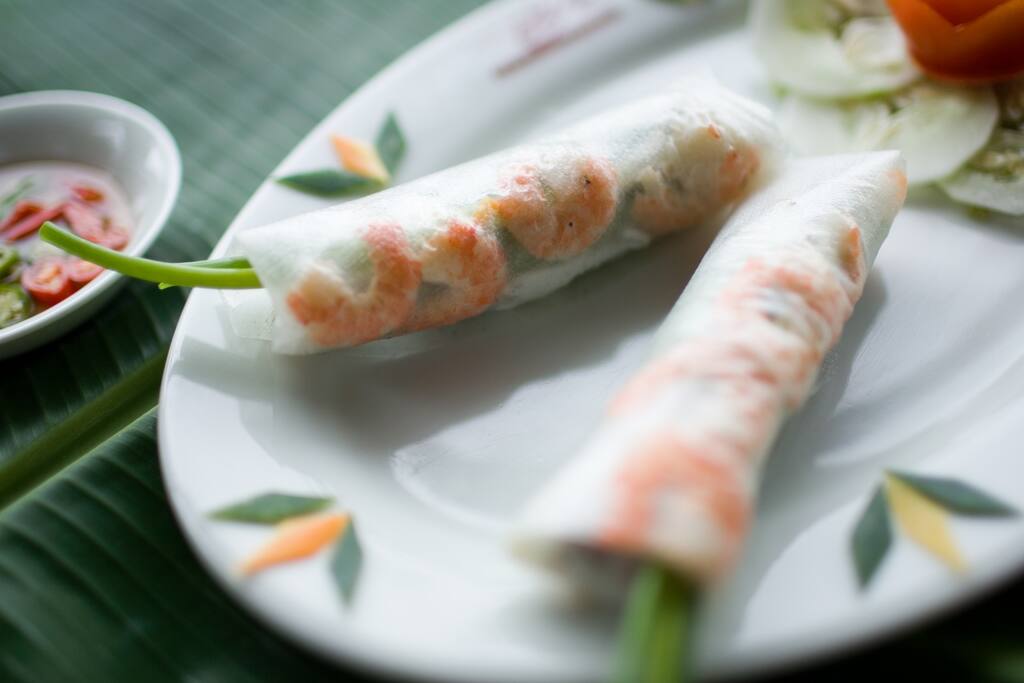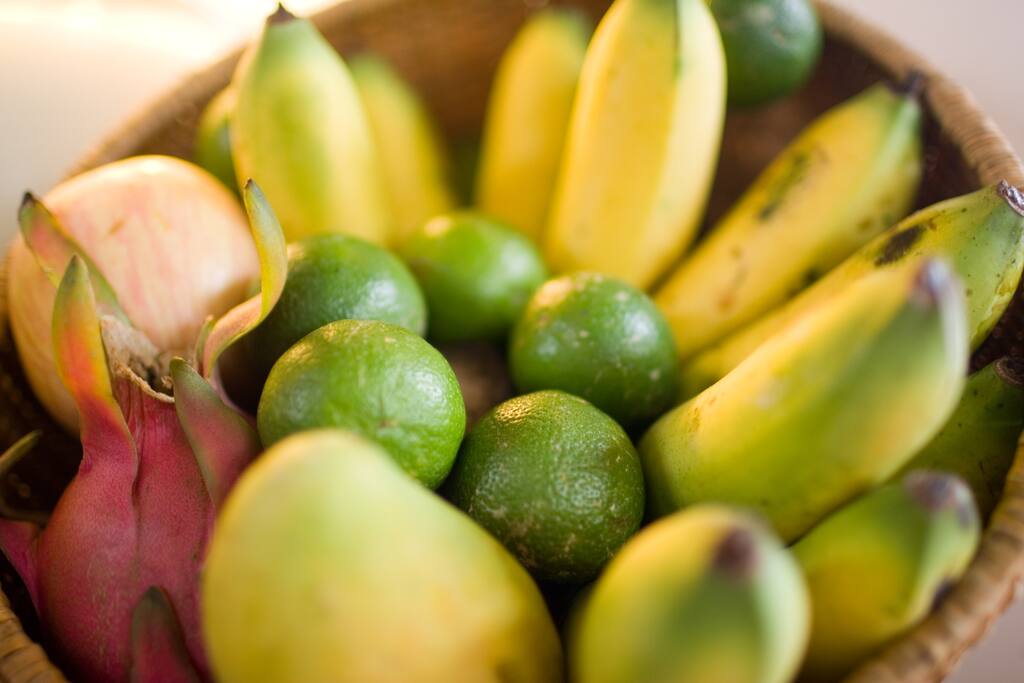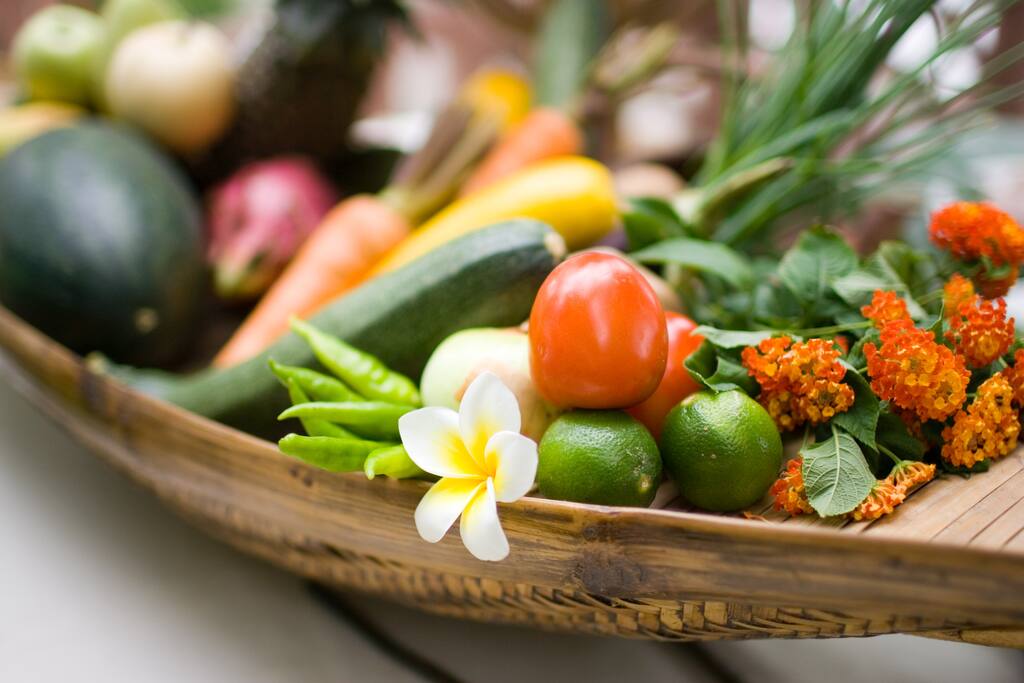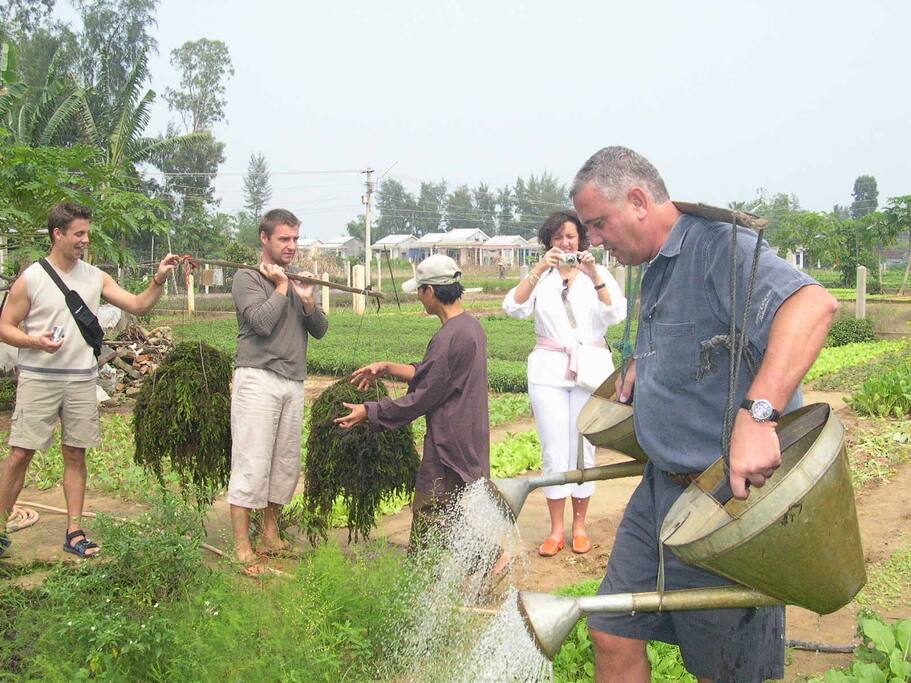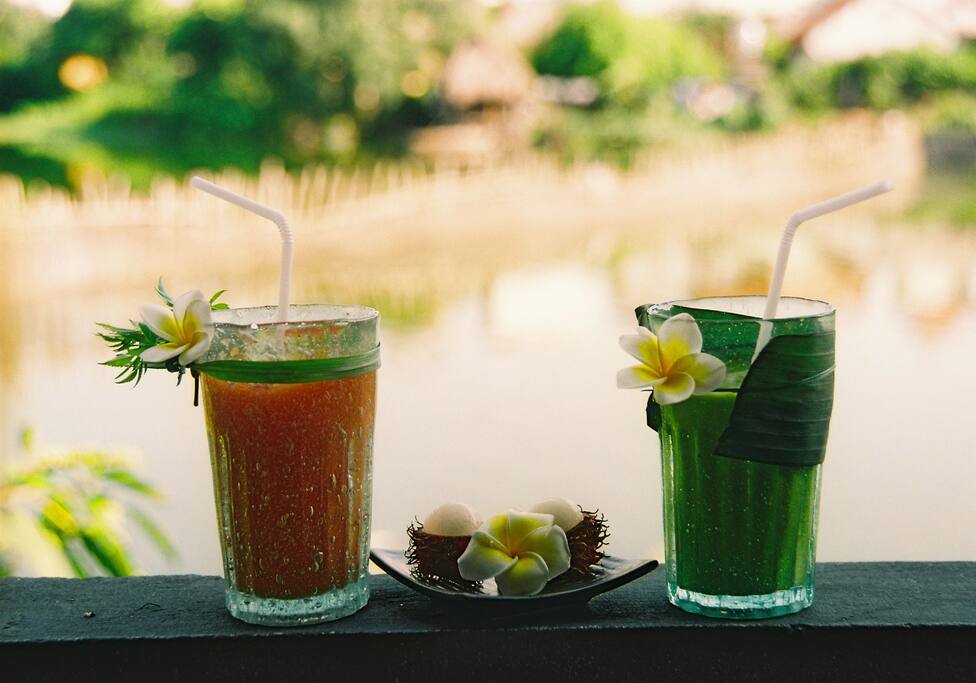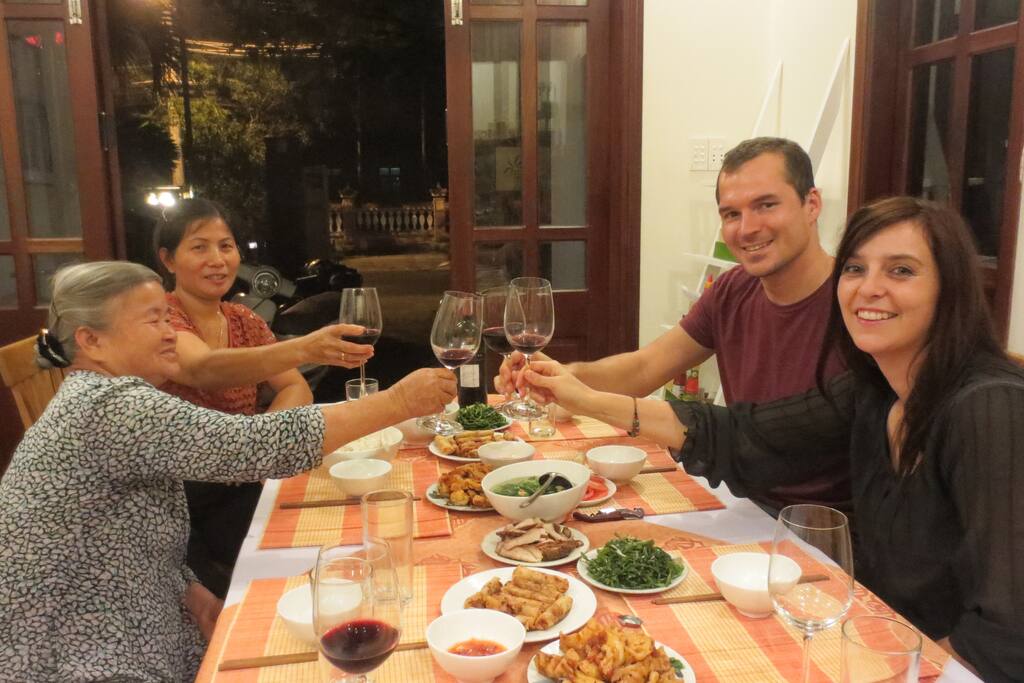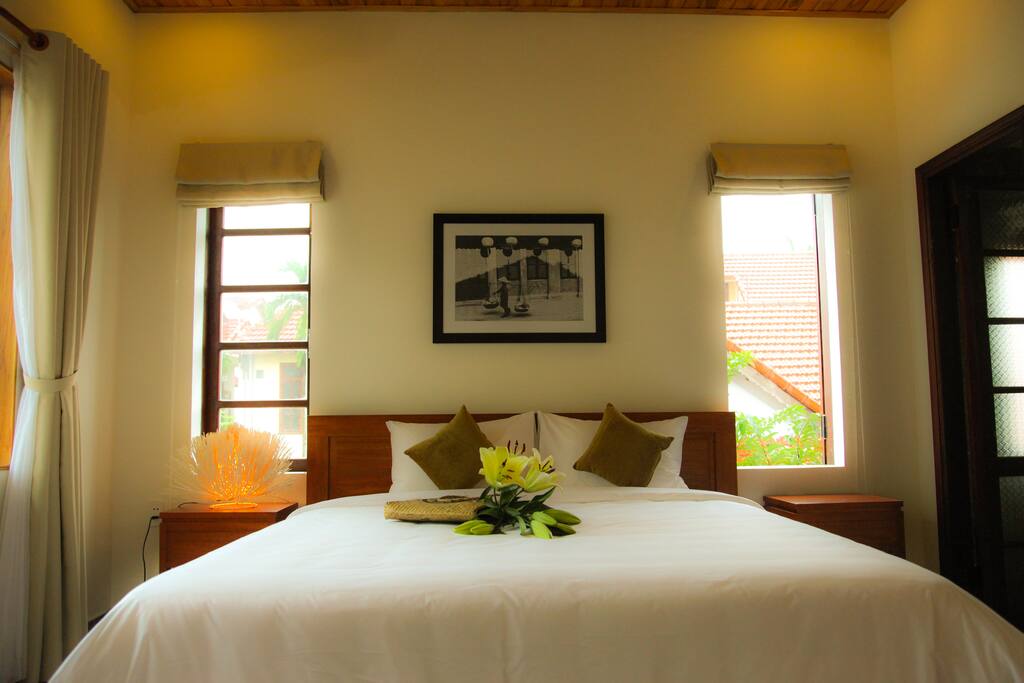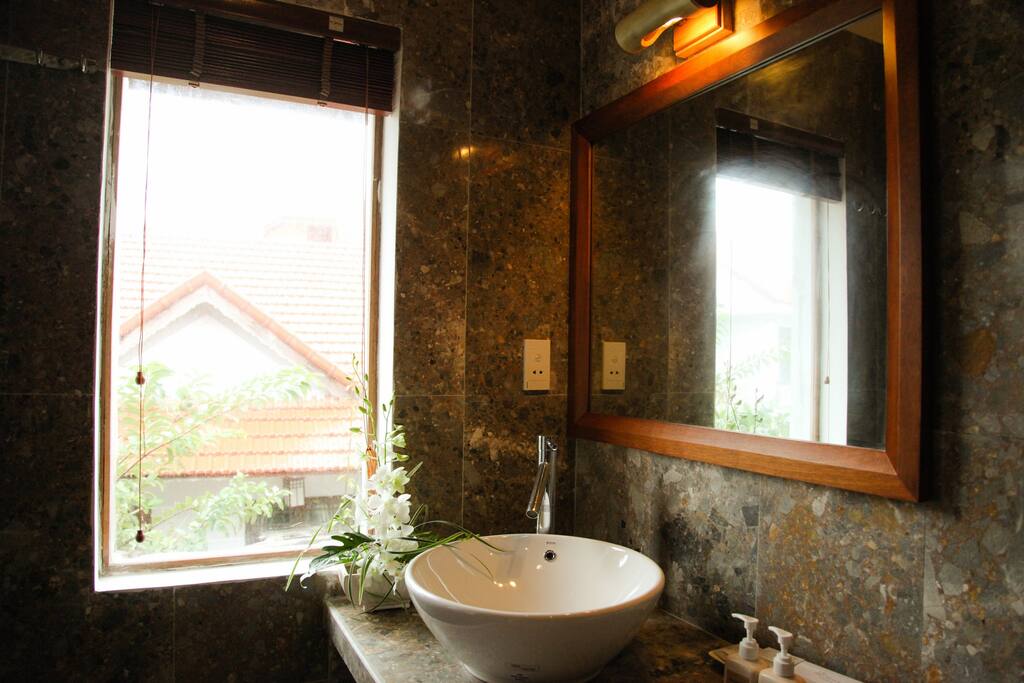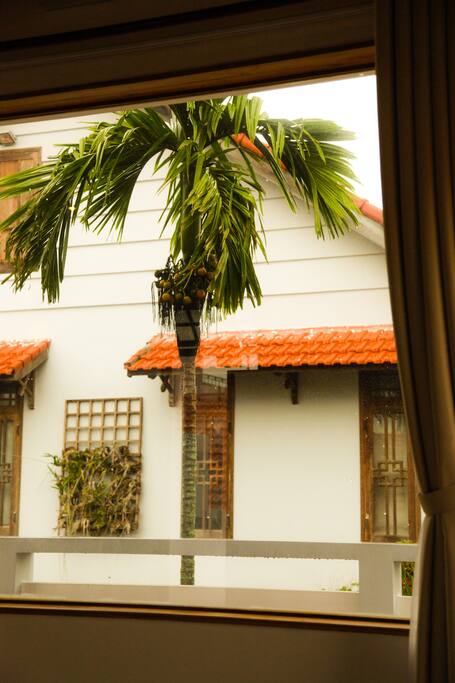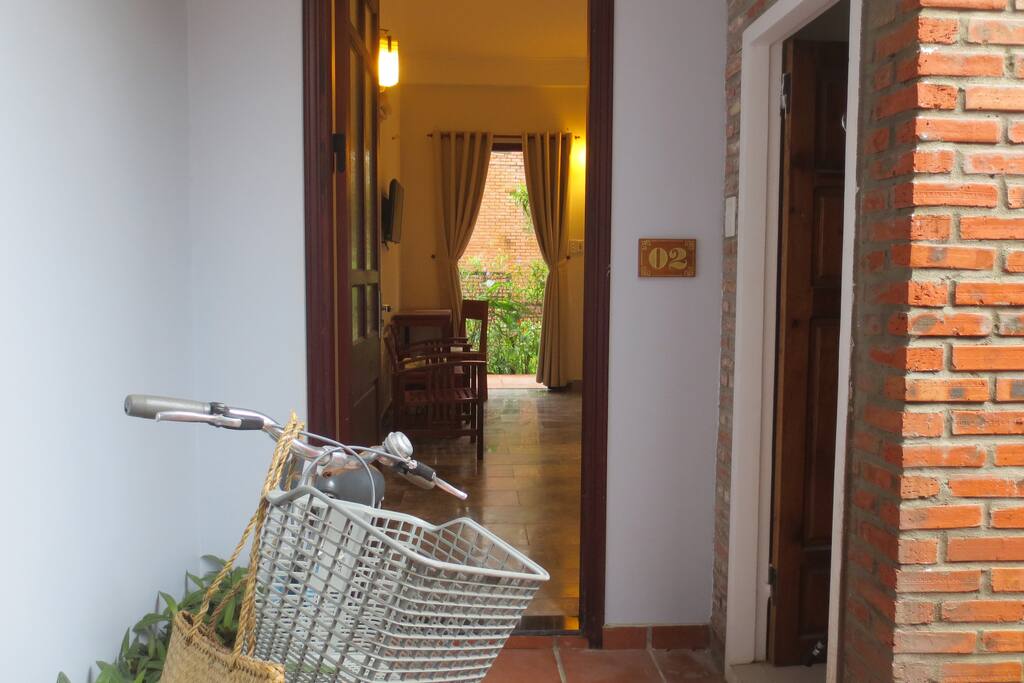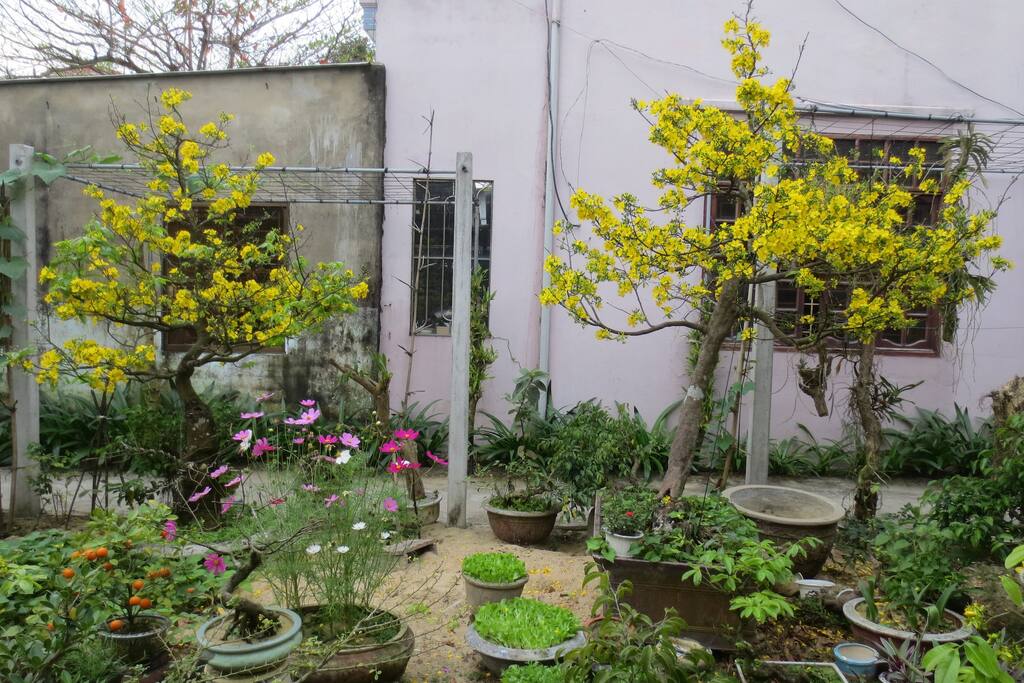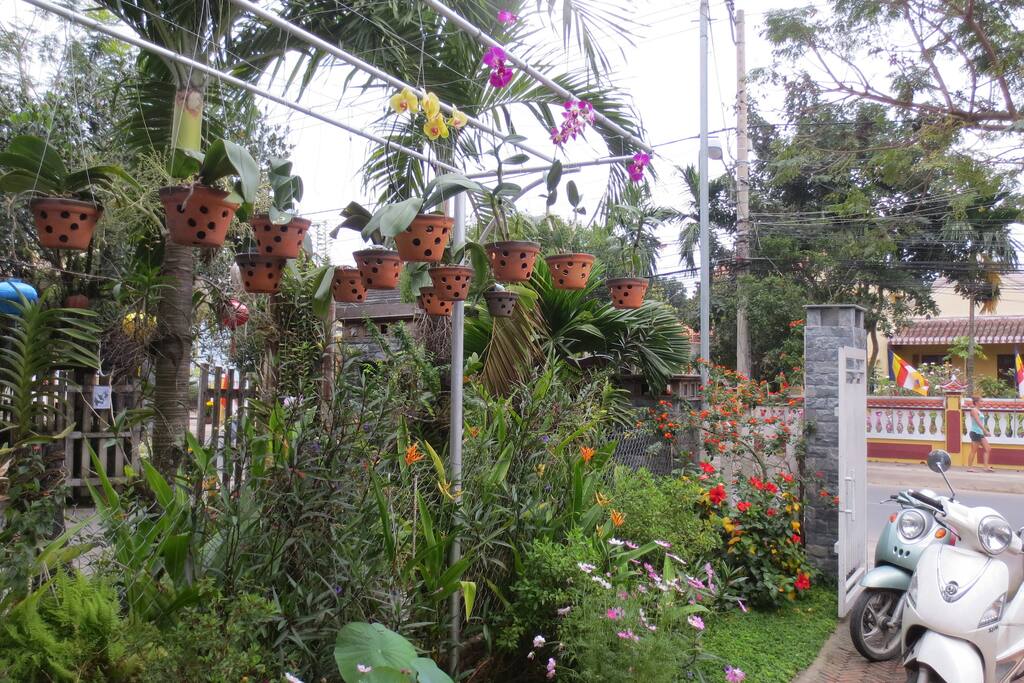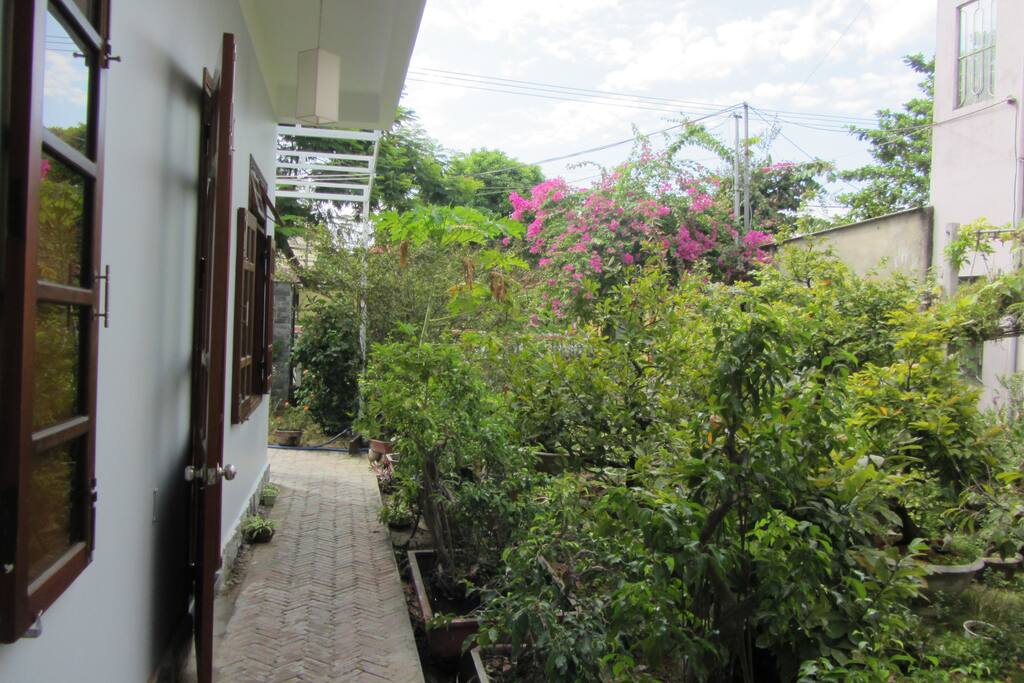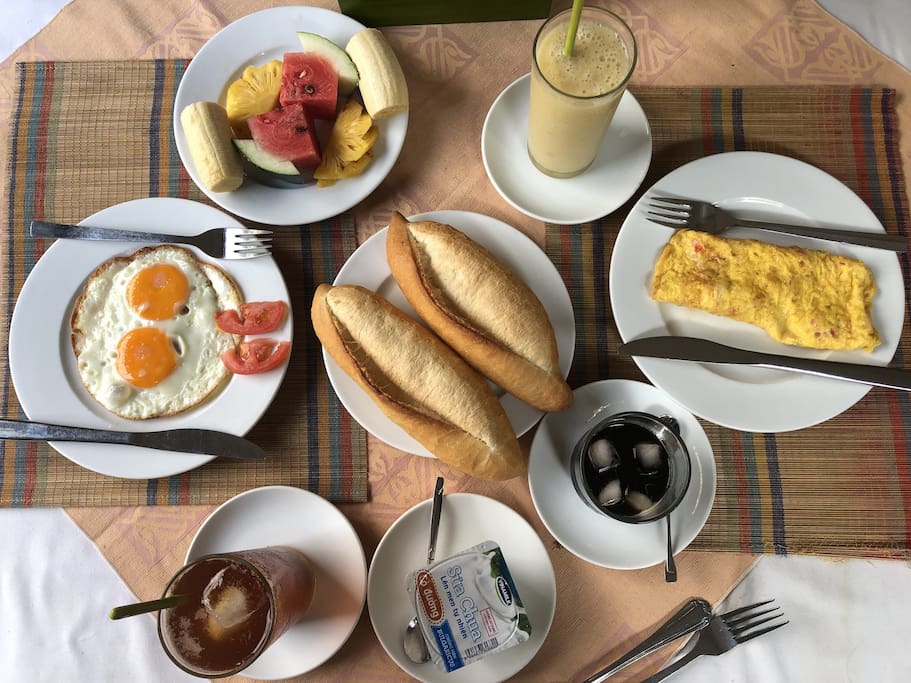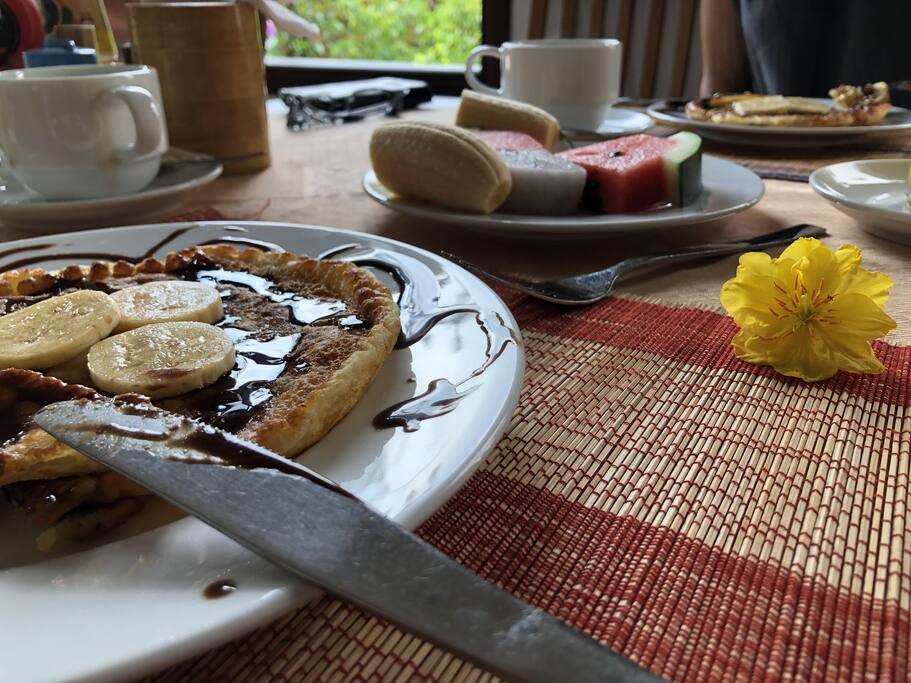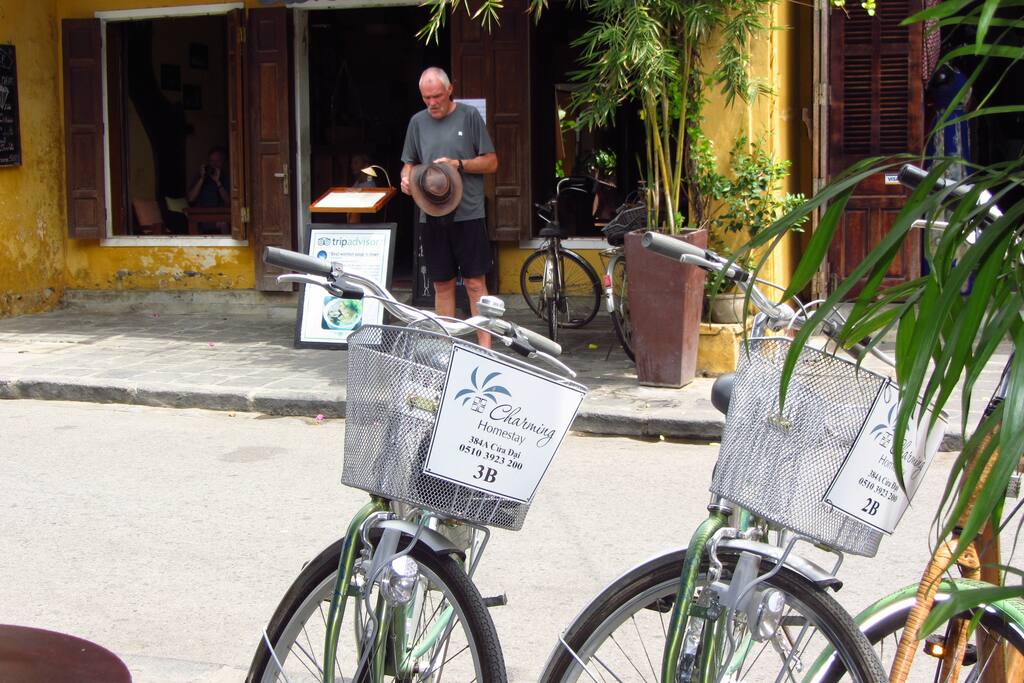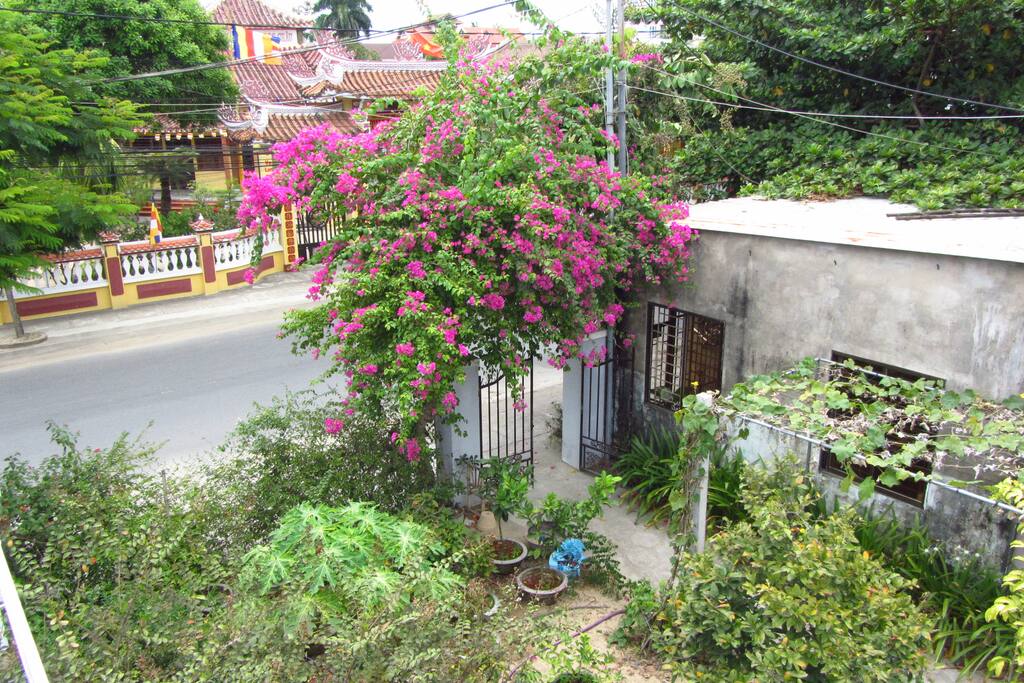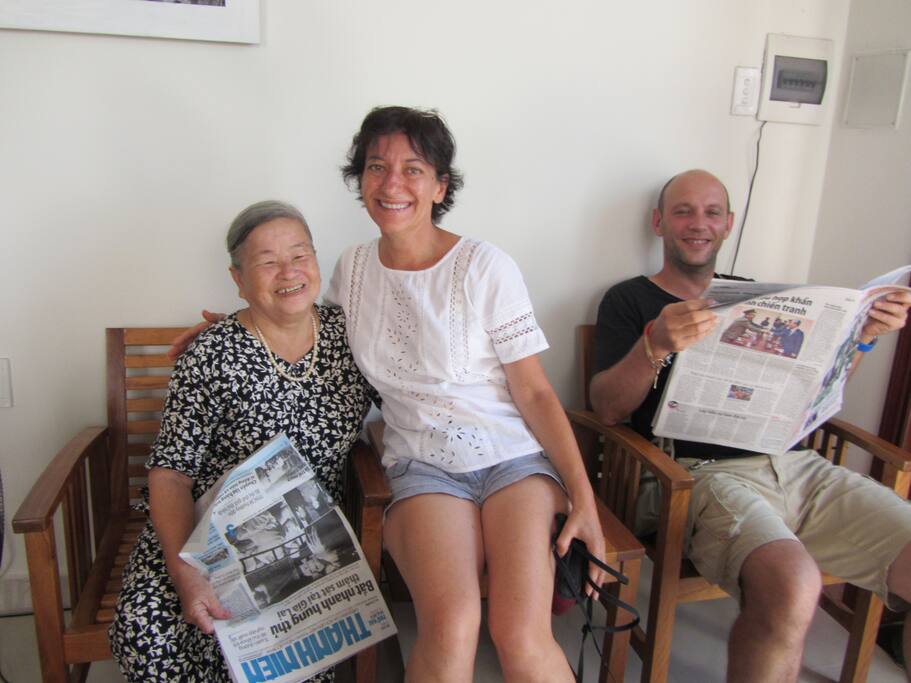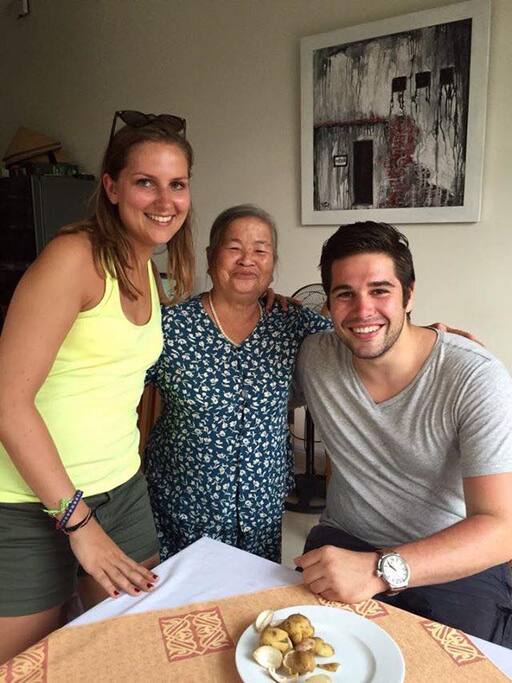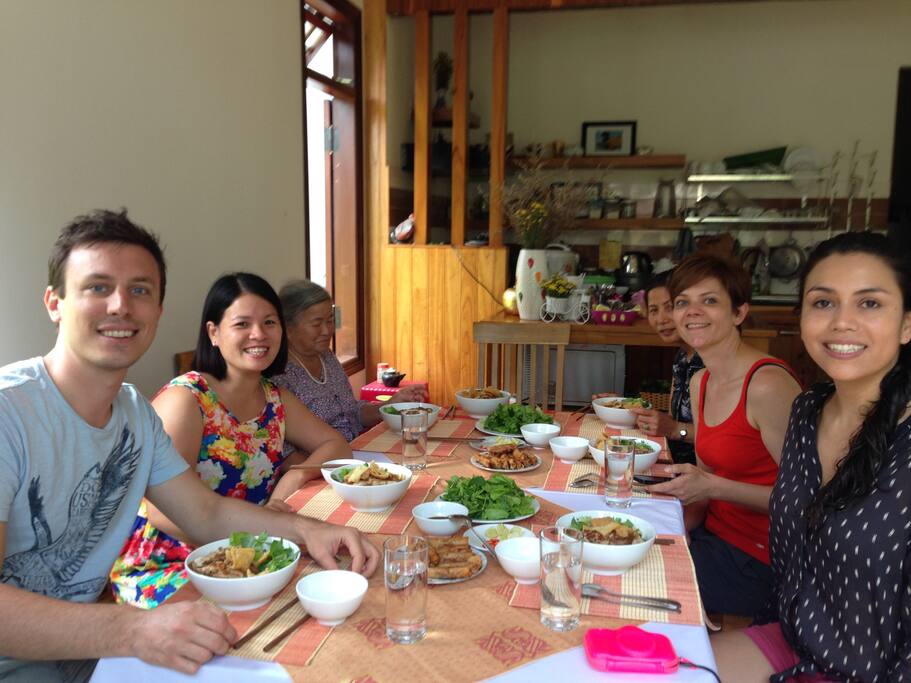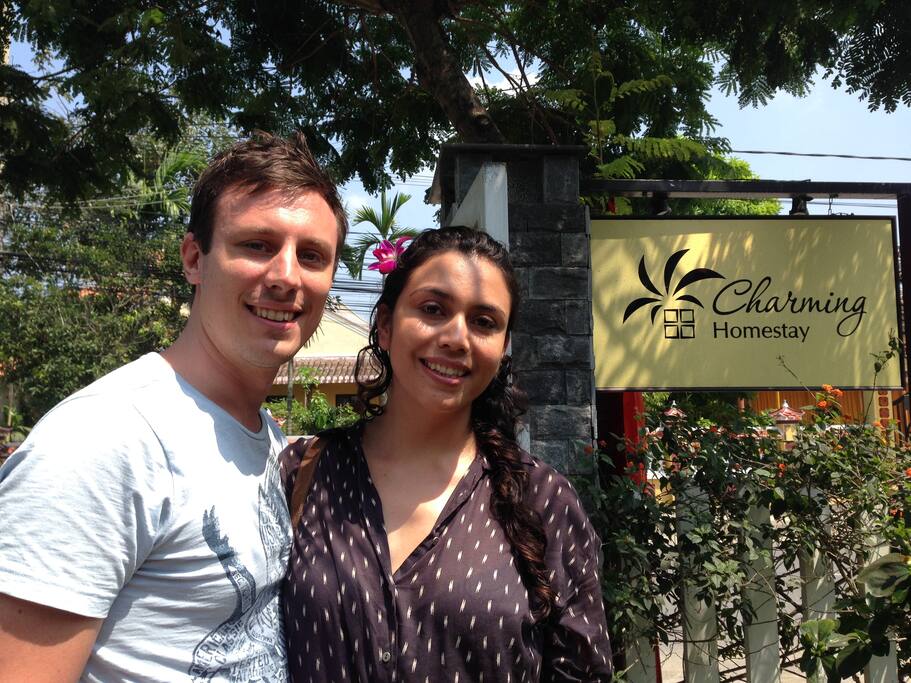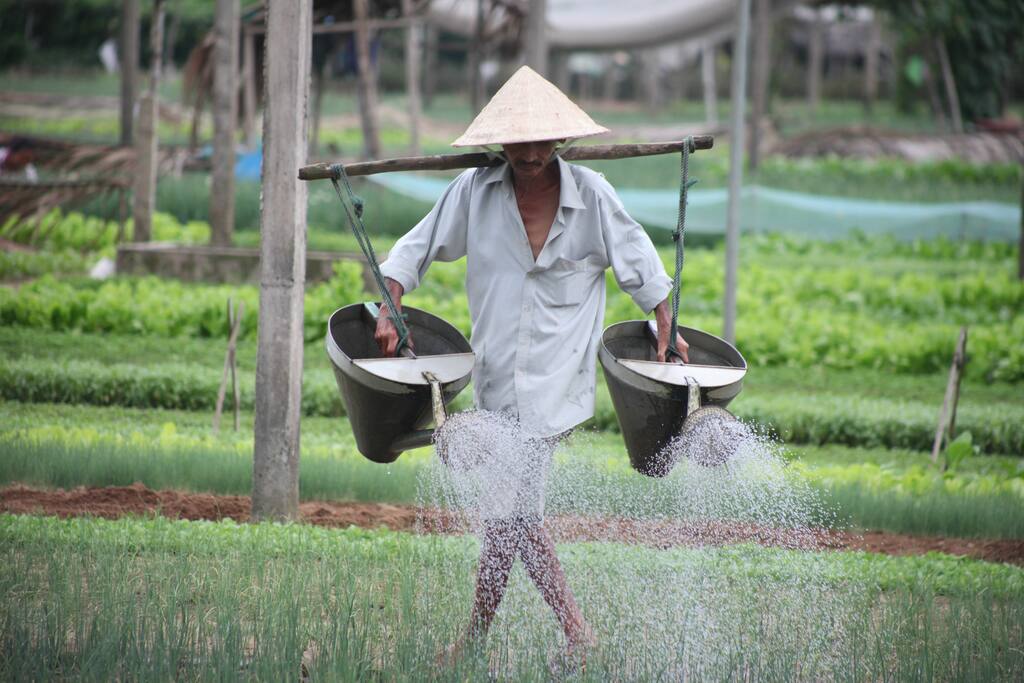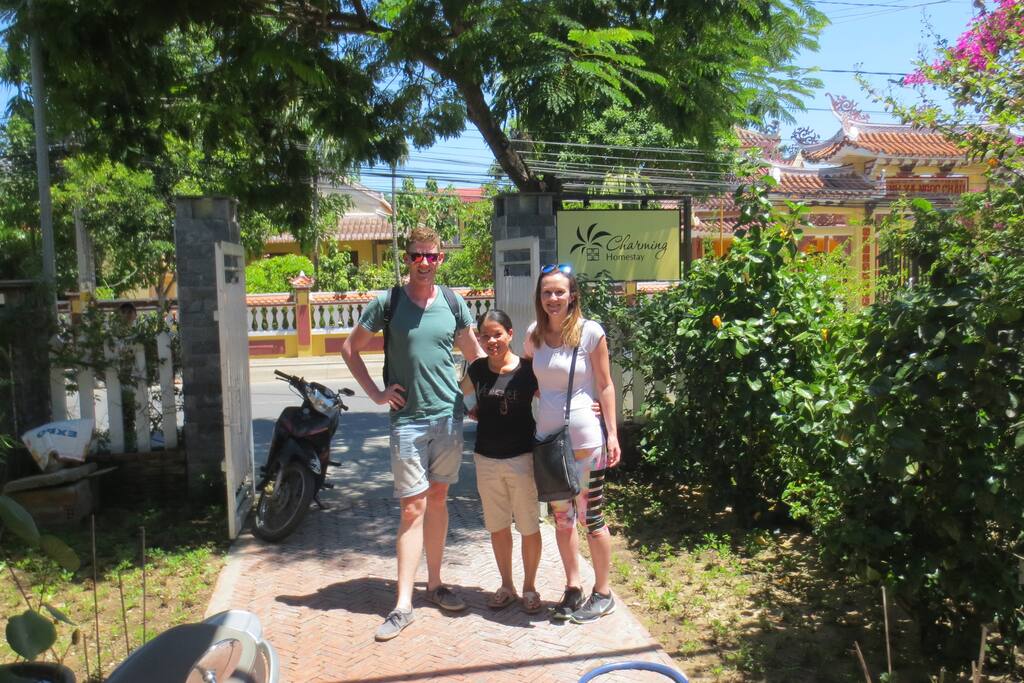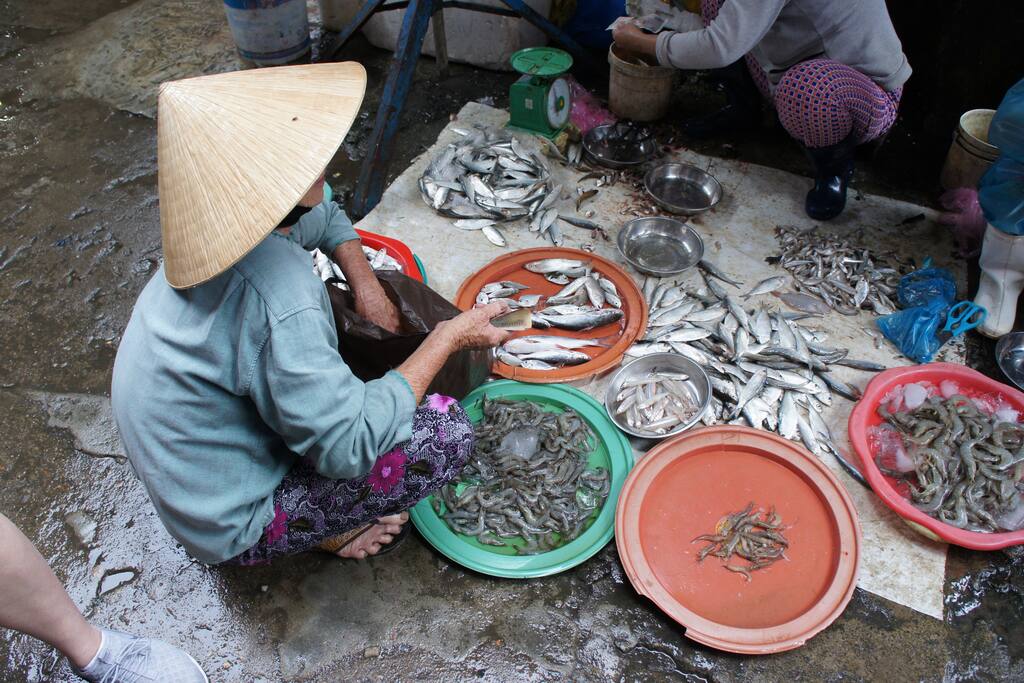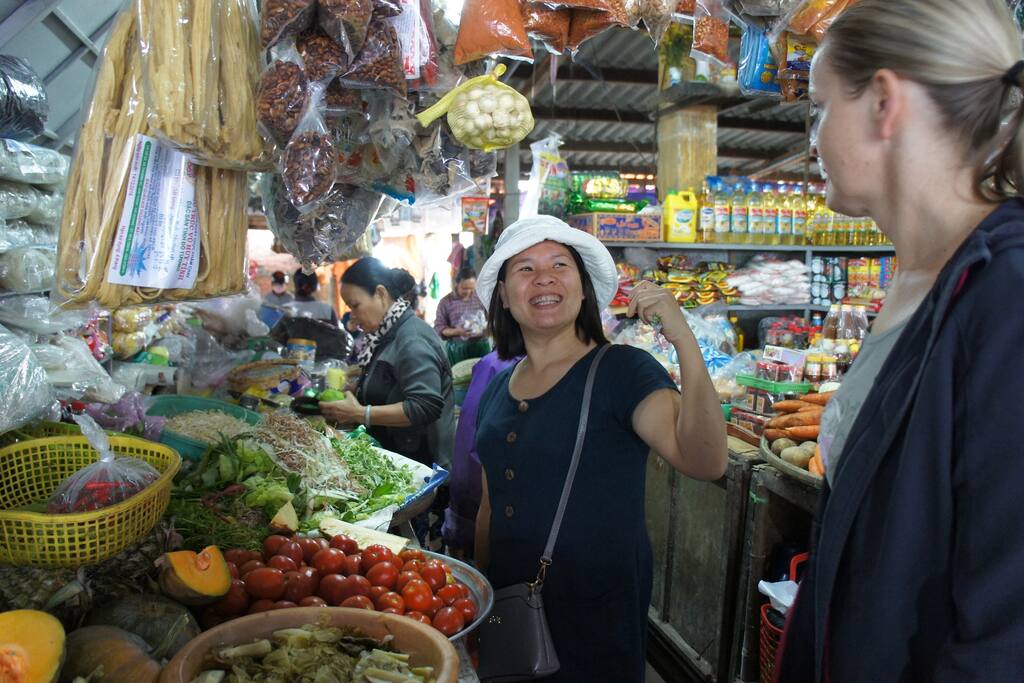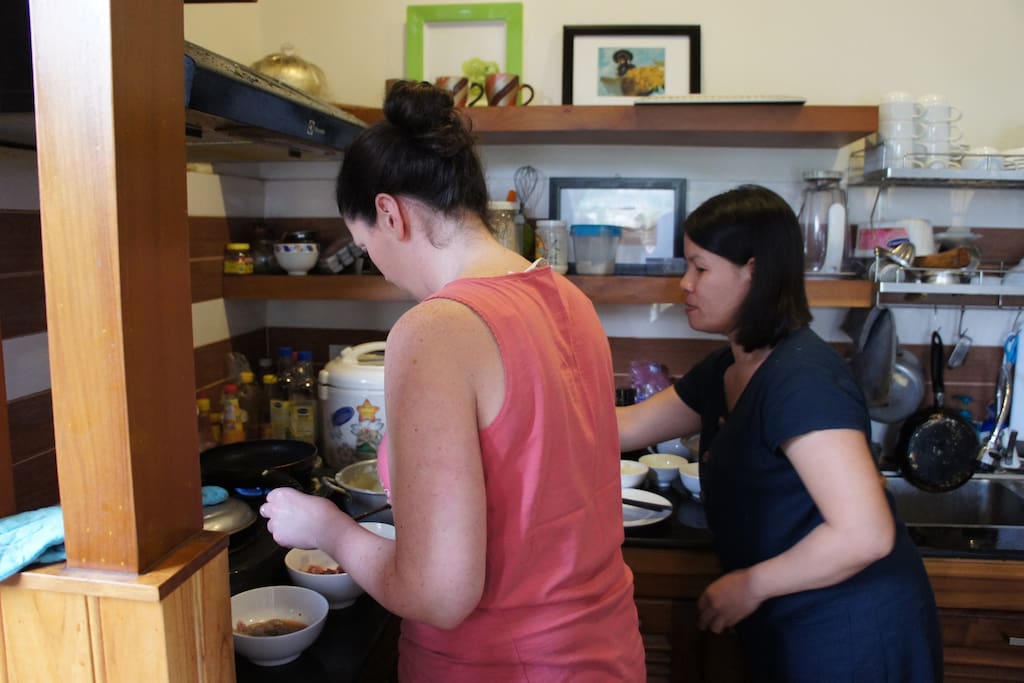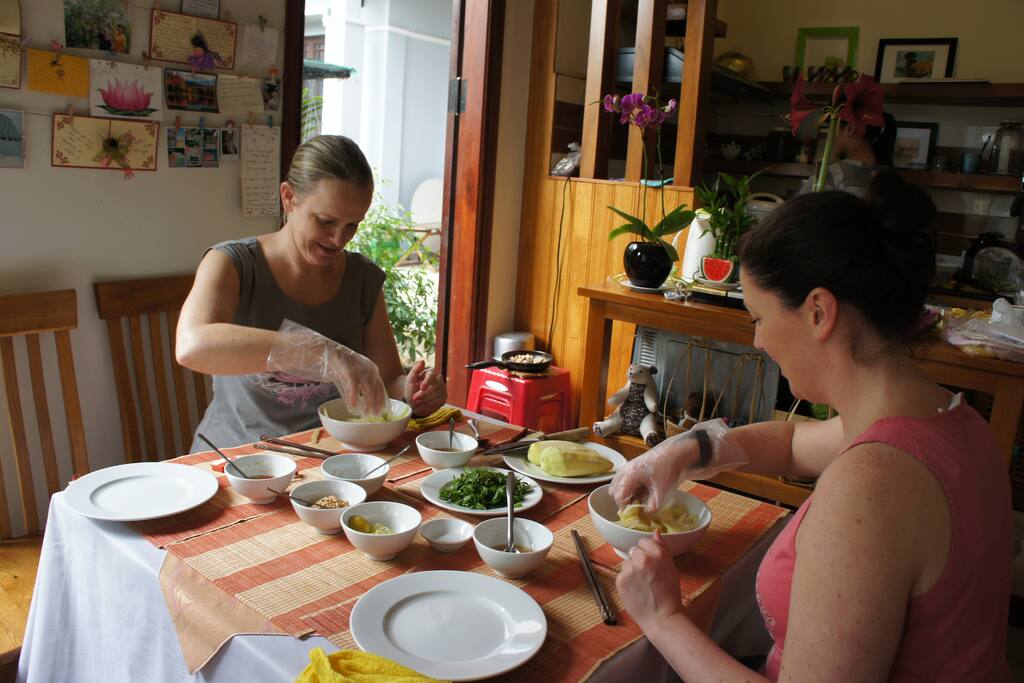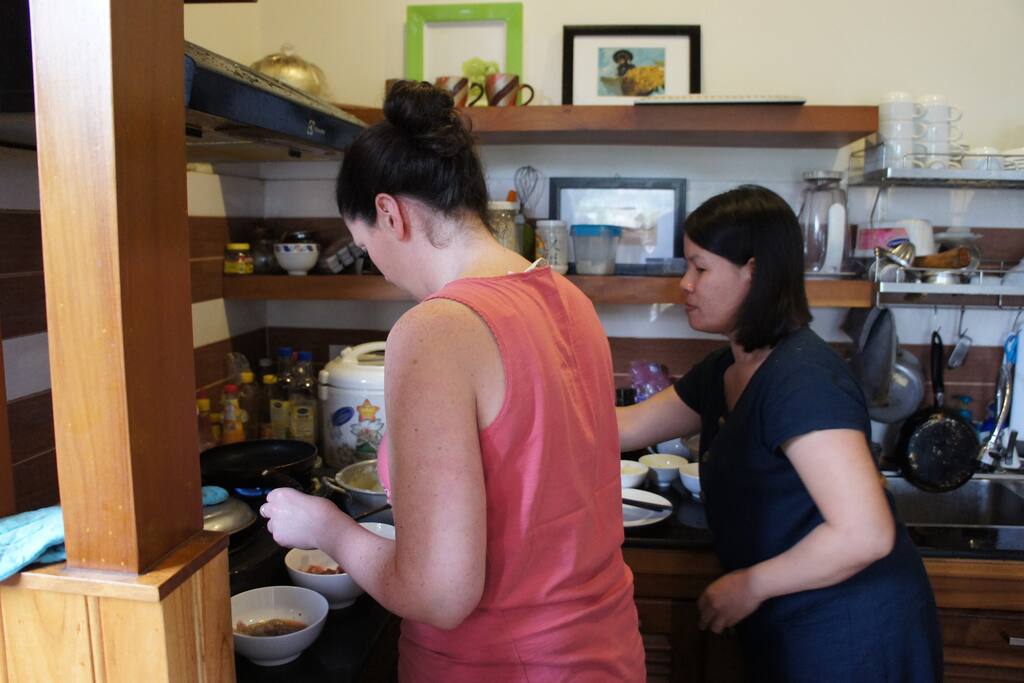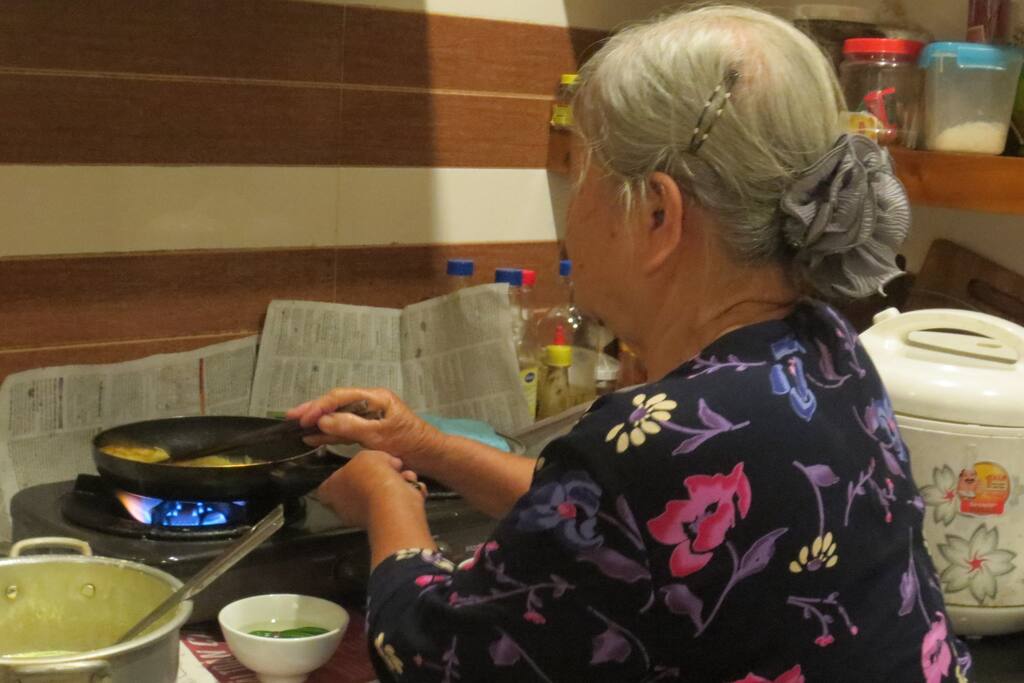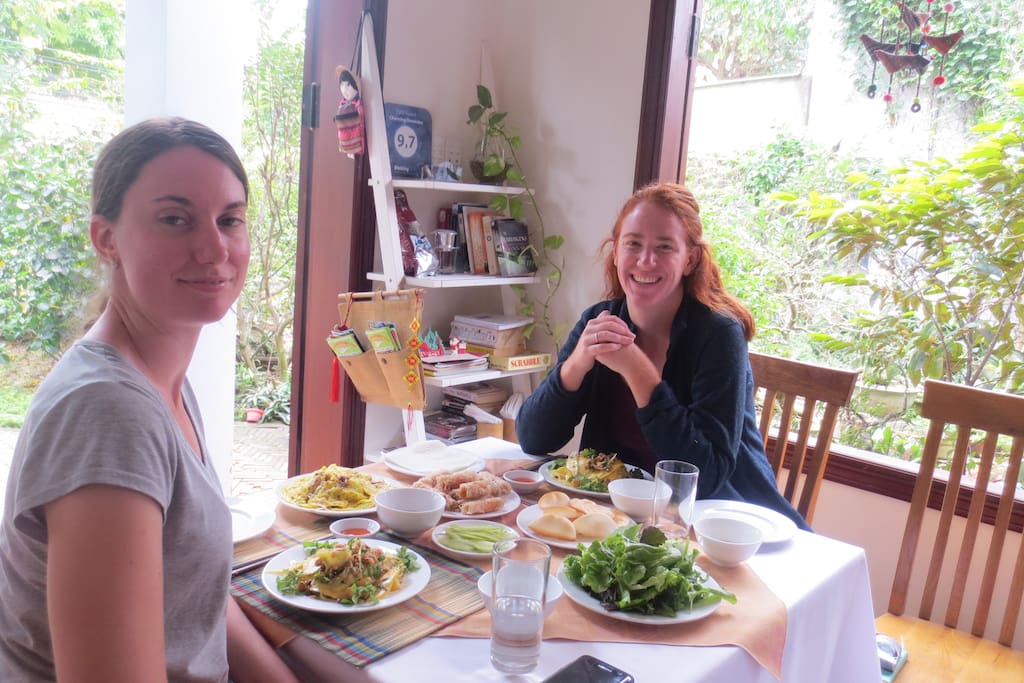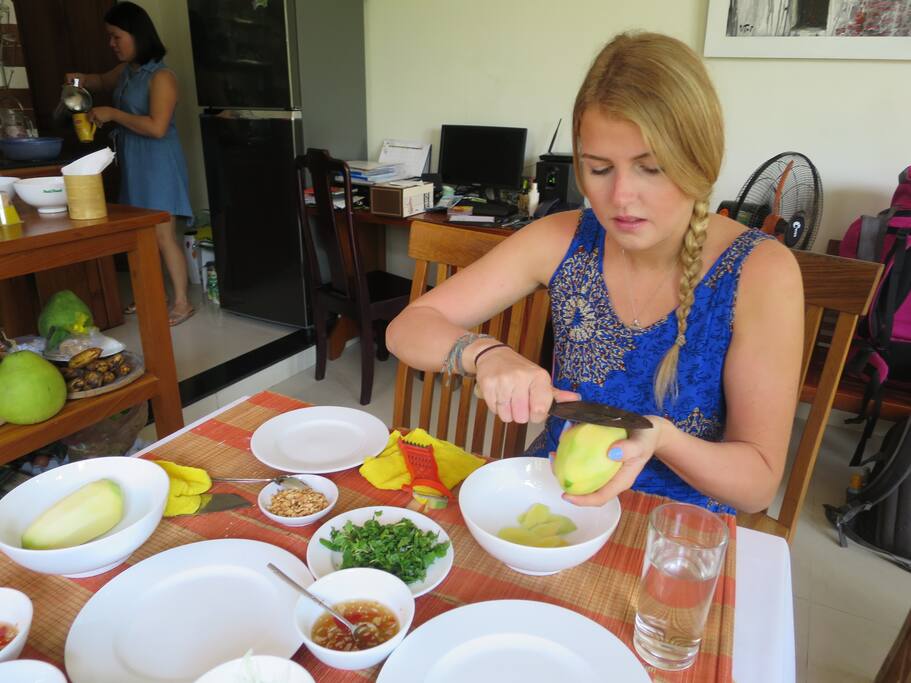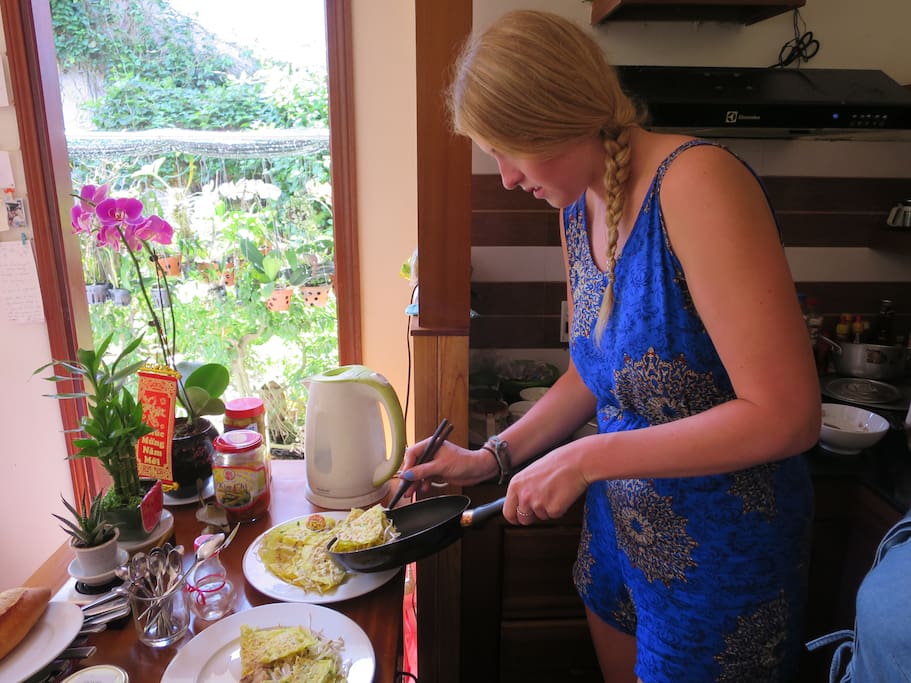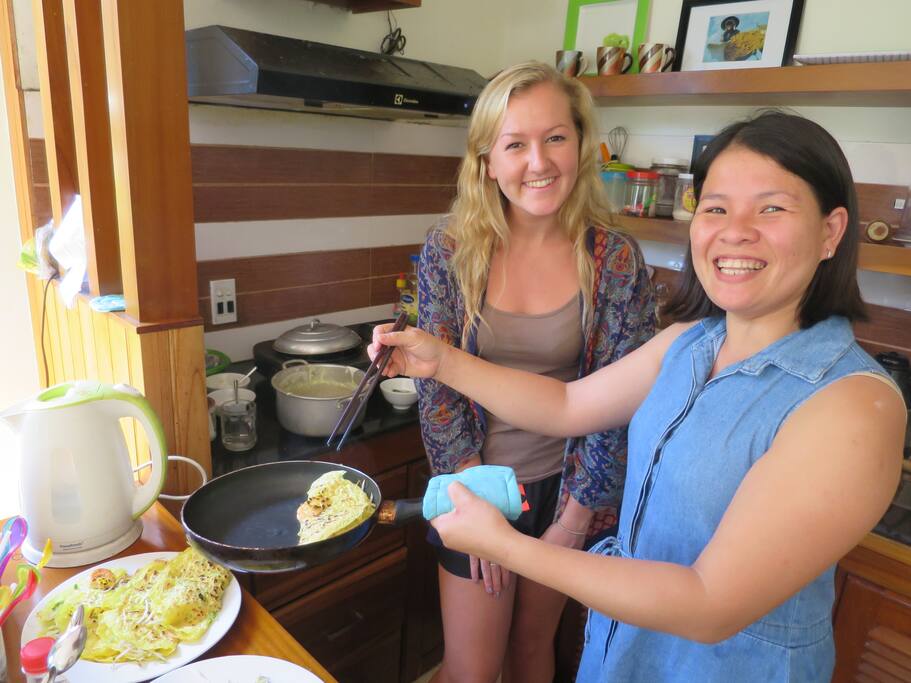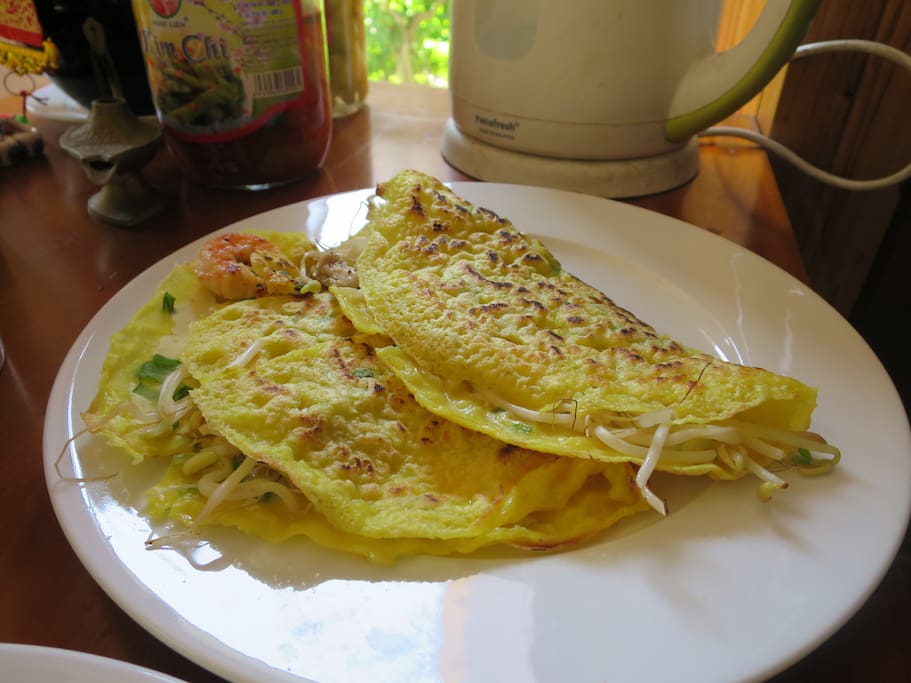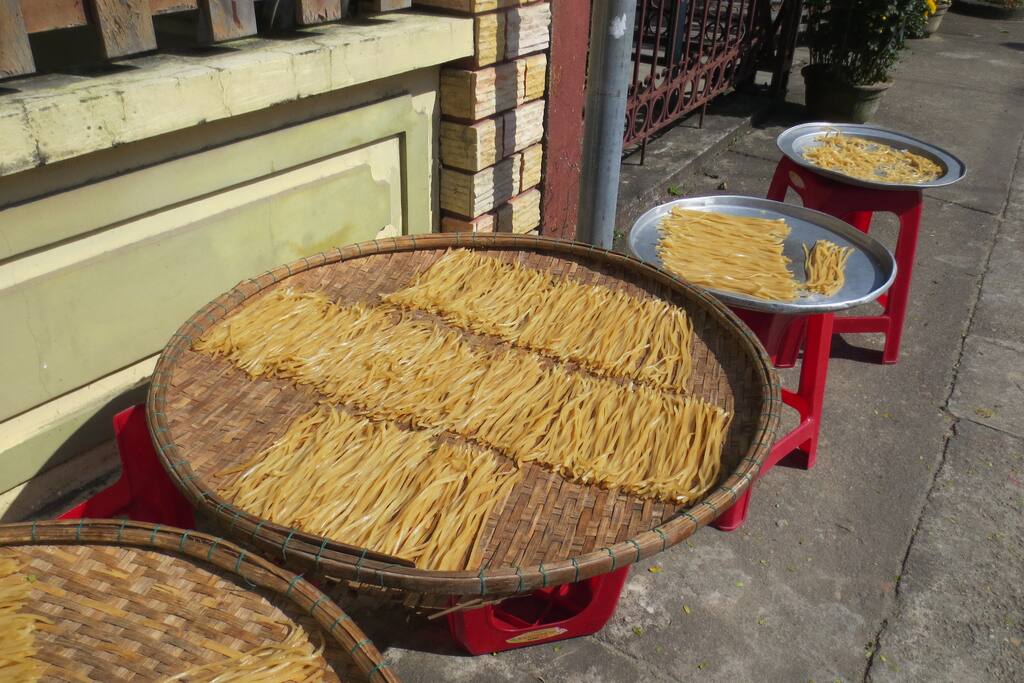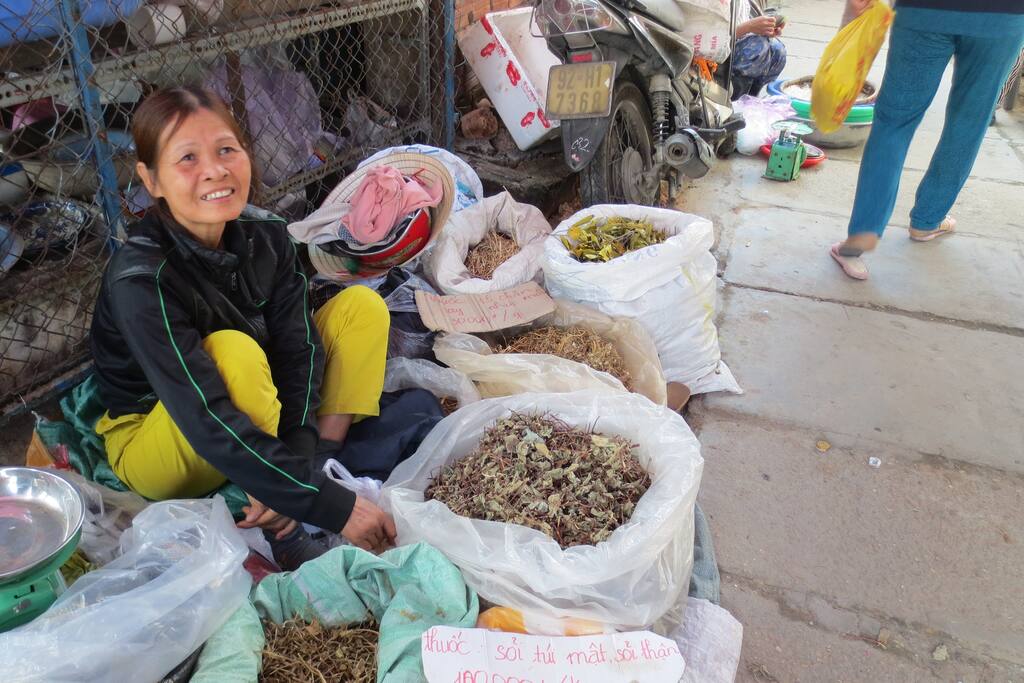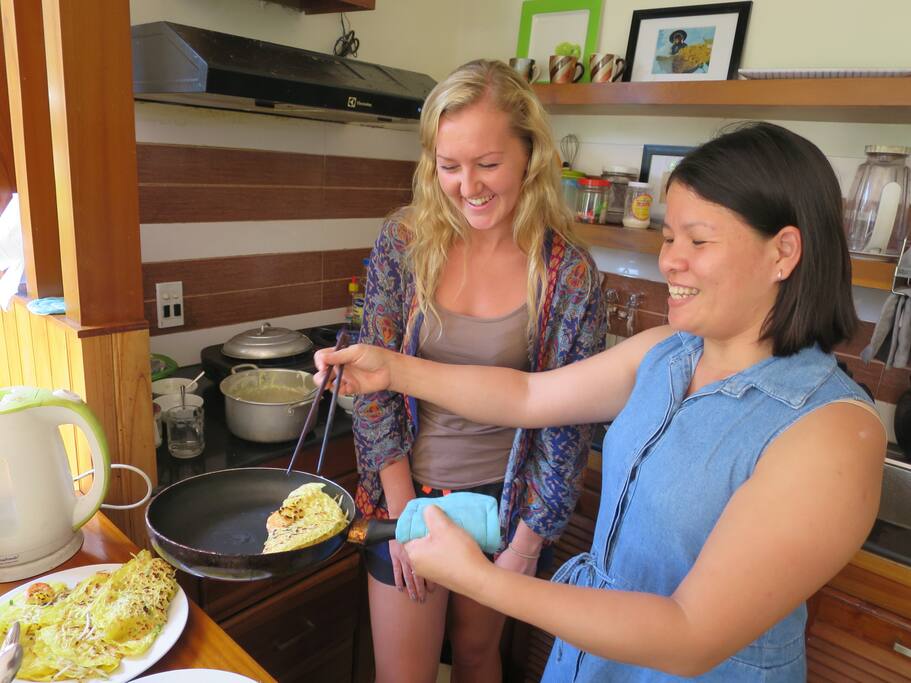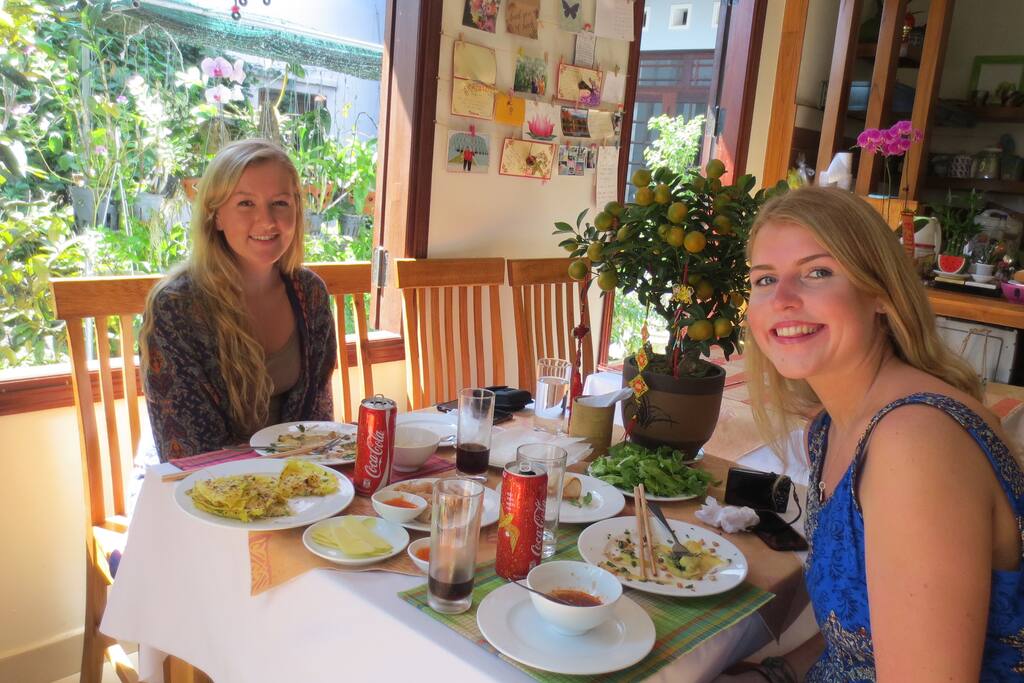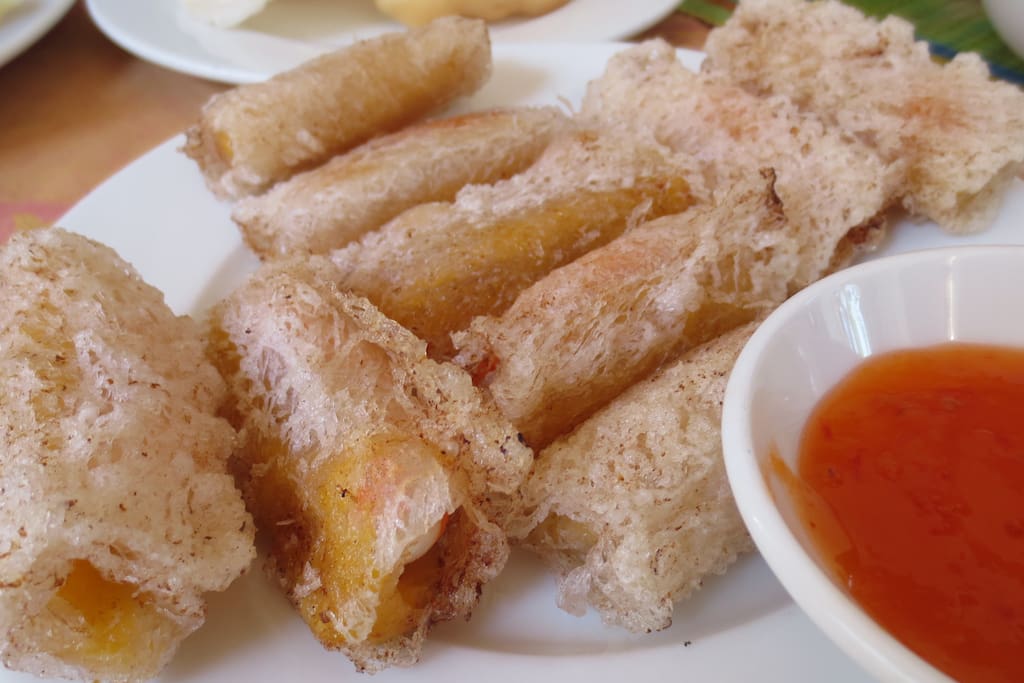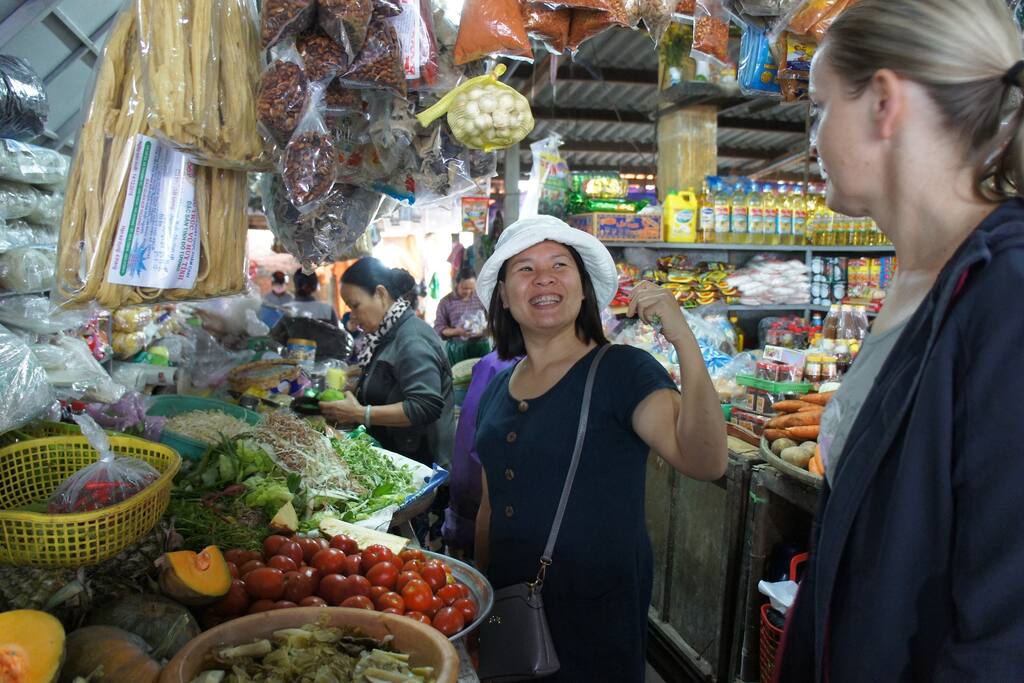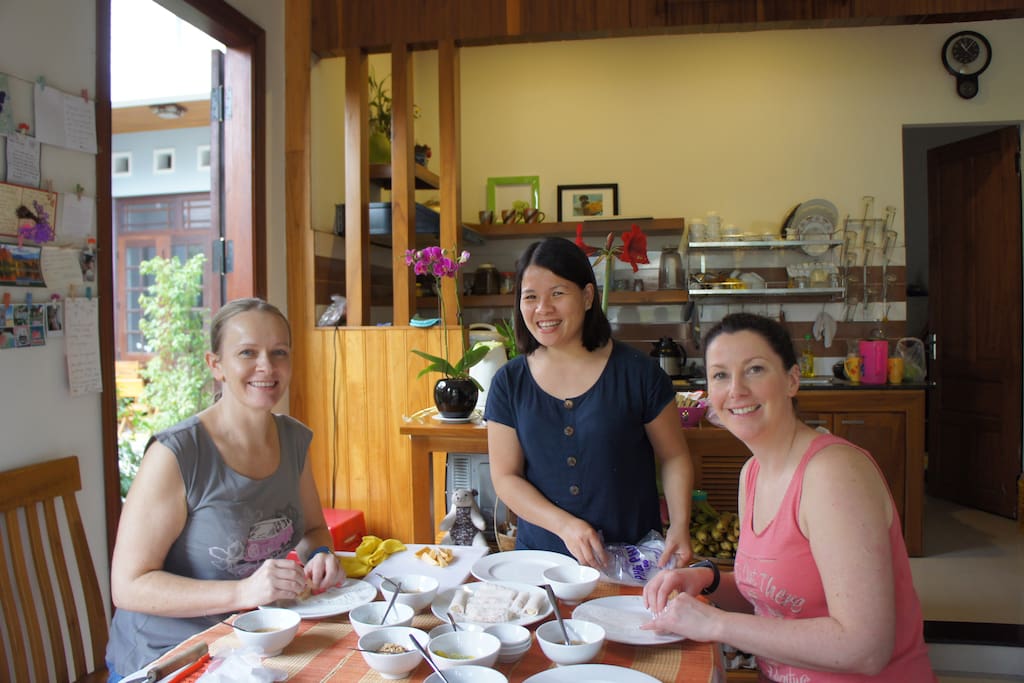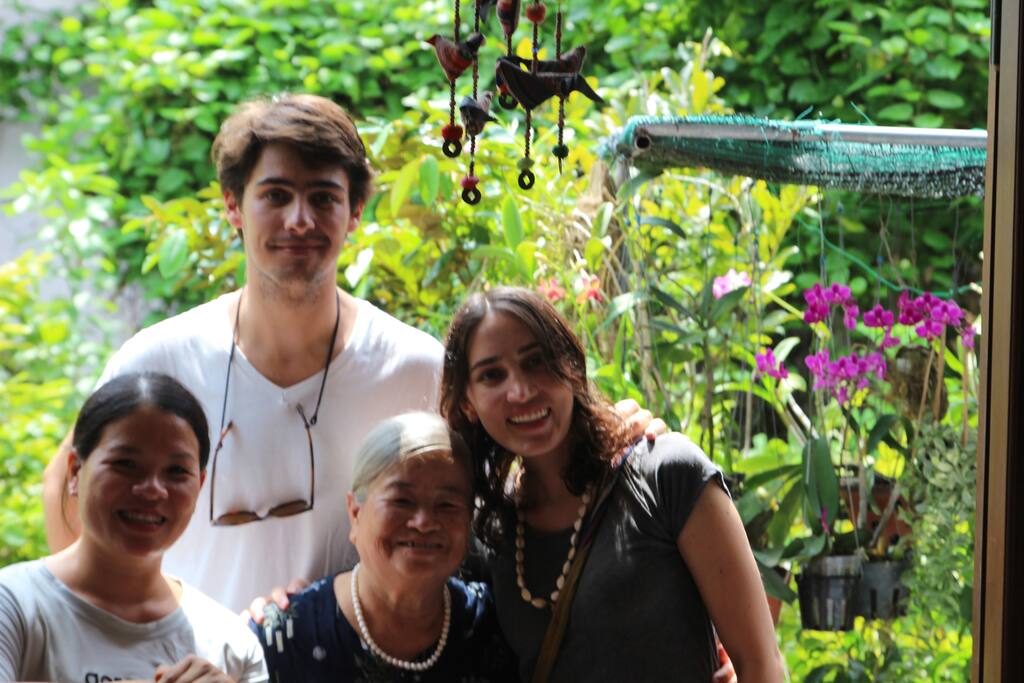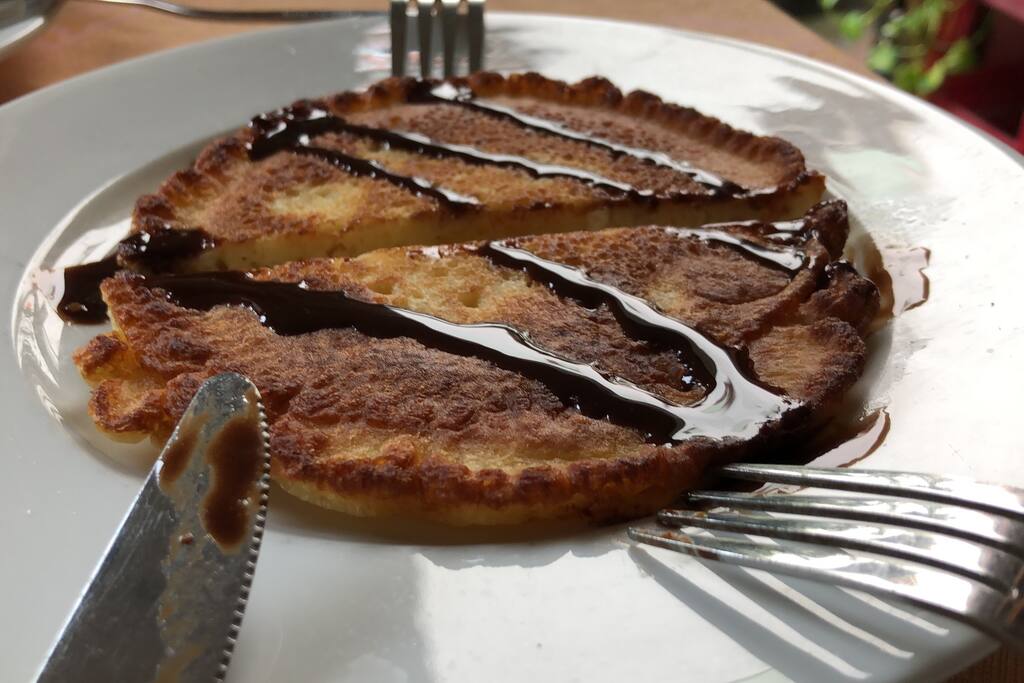 Về phòng này
Welcome to our family! There're 5 charming rooms in our house, 1 room is for us and the other 4 rooms are for our guests who would like to experience the daily life of local charming people. Great location, comfortable rooms, truly local experience
Ideally situated in a great location which is only 2 km from Hoi An center and 2 km from Cua Dai beach, with nicely decorated rooms made from natural local materials and beautiful garden in the area of 500 square meters, our house is the best place in Hoi An for those who would like to enjoy a comfortable stay in a cozy homey atmosphere.
Add: 384 Cua Dai Street, Hoi An City, Vietnam
Room rate includes daily breakfast and free bicycles
Guest can enjoy their own private bedroom and ensuite bathroom with separate entrance and enjoy time with me and my family and other guests if you like in our kitchen / dining room.
We, my mum ( Thu- 76 years old) and I (Nhi-37 years old) am living on the spot so we will meet each other very often in a day, during breakfast or most of the time during your stay except on when we are outing for dinner, meetings with friends, etc. It is the good chance for us to meet new people from different countries and culture and we think it is also interesting for you to have the opportunity staying at the house of Hoi An local people, knowing more about daily life, tradition , culture and ways of living than staying in a hotel where you can have 24 hour service, bell boys, swimming pools, etc.
Smiley Ha and the bee Oanh are our assistance to bring you a happy relaxation stay at Charming homestay.
My brother family includes my brother, mysister in law and 2 neices 10 & 2 years old living in the house on the left and my cousin family also live next door with very nice garden to the right of our house so it is safe.
* We are 2 km from Hoi An old town, 2km to Cua Dai beach, 3km to An Bang beach and the best way is to use our free bicycles.
* The local village market is 50 meter from our house where you can visit in the morning to see the colorful things or buy some fruits, or buy different kinds of rice paper to your house for making spring rolls
* It is ideal to cycle to An Bang beach throughout the rice field nearbly where your sense is aroused by the beauty of quiet rice paddy, sweet potatoes, corn, … you can also see farmers working in the field and see the lovely water bufallos, cows on the field .
* Parking for the bicycle is available near markets, at Bach Dang street ( Hoi An river) and at the beach, you will pay the parking fee 5000vnd (about 0,3usd) per bike and get the receipt. They often keep for you until 10pm then you can take it and continue discover places you like before getting home.
*We provide daily breakfast included in the room rate so it is very easy for you and we hope you will enjoy it.
Thông tin chính về phòng
Không gian

Chứa : 2

Phòng tắm : 1

Gường : 1

Kiểu giường : Giường Đôi

Phòng ngủ : 1

Loại phòng: Phòng riêng

Không gian được cung cấp: Phòng riêng

Giá

Khách thêm : Miễn phí / đêm

Chính sách hủy:

Đến / rời

- Giờ nhận phòng là 14

- Thời gian trả phòng là 12

Yêu cầu:
Tiện nghi chính
Ăn sáng miễn phí
Bể bơi
Câu lạc bộ cho trẻ em
Có lễ tân
Cũi em bé
Dịch vụ Spa
Điện thoại
Điều hòa
Giặt là
Hướng biển
Hướng dẫn viên
Hướng núi
Internet Wifi
Khăn tắm
Lò vi sóng
Máy giặt
Máy sấy
Nhà bếp đầy đủ
Phòng tắm
Quầy bar nhỏ
Sân quần vợt
Thang máy
Ti vi
Trà / cà phê
Tủ lạnh nhỏ
Uống nước
Không có bài đánh giá nào để hiển thị.