Homestay 2PN hướng Vịnh gần biển/ 2BR Apartment – Chi Chi
Homestay 2PN hướng Vịnh gần biển/ 2BR Apartment – Chi Chi
Hạ Long, Quảng Ninh, Vietnam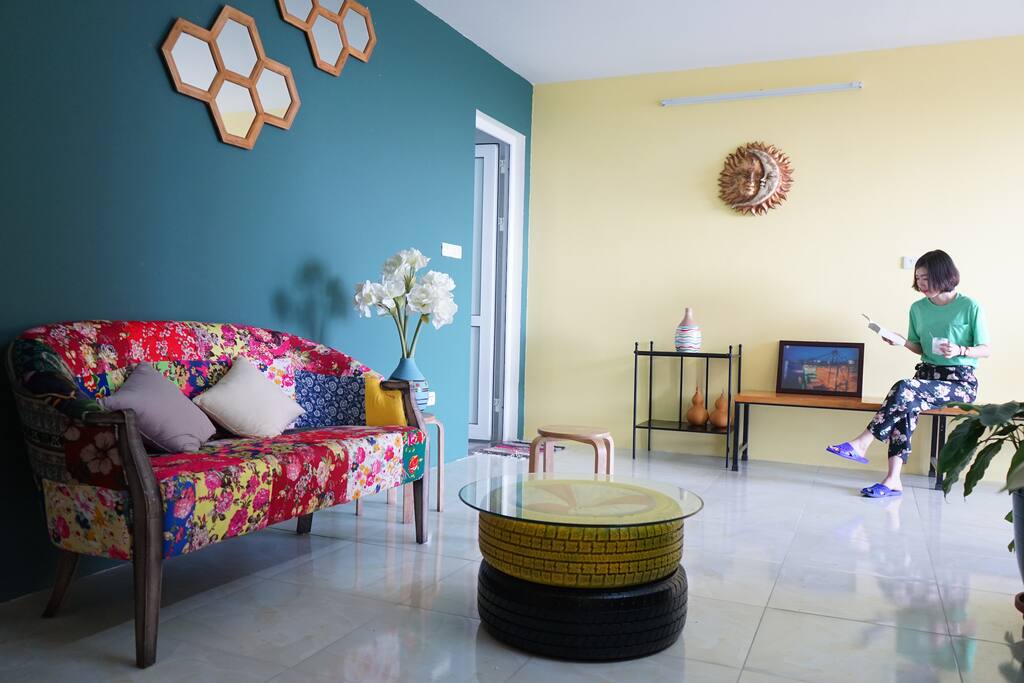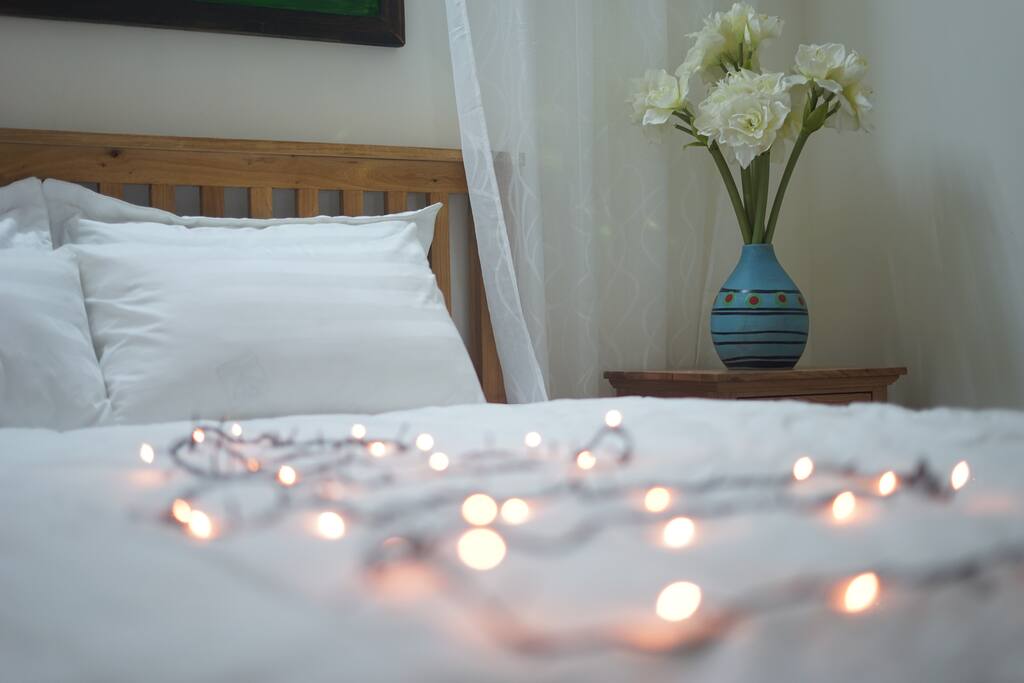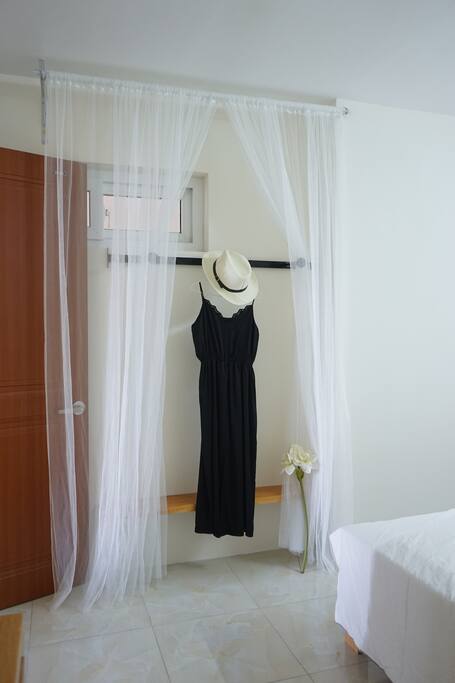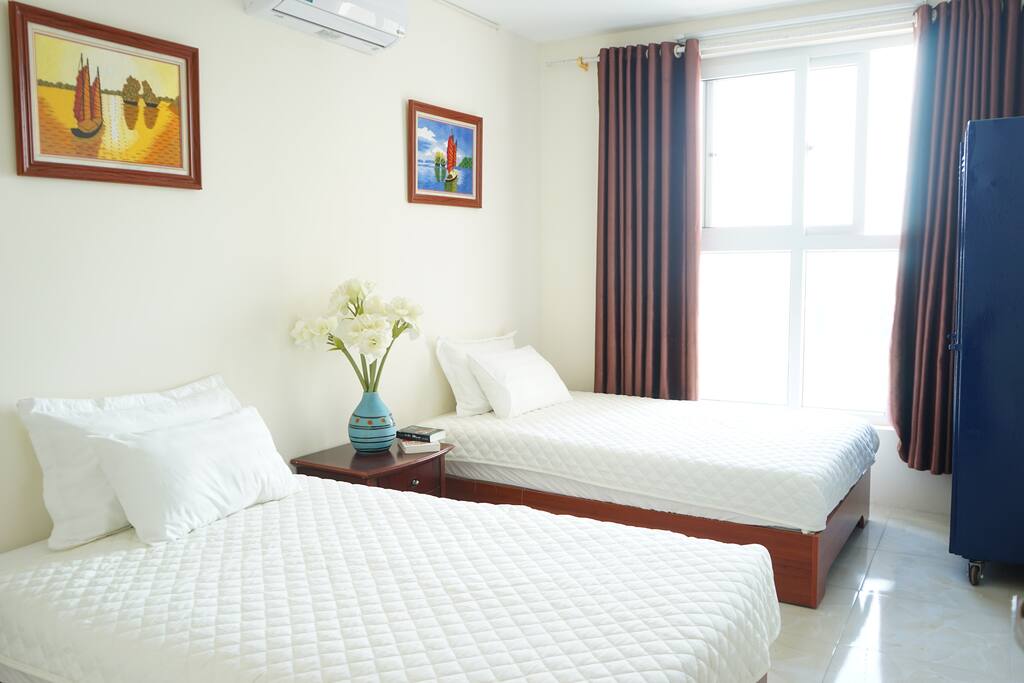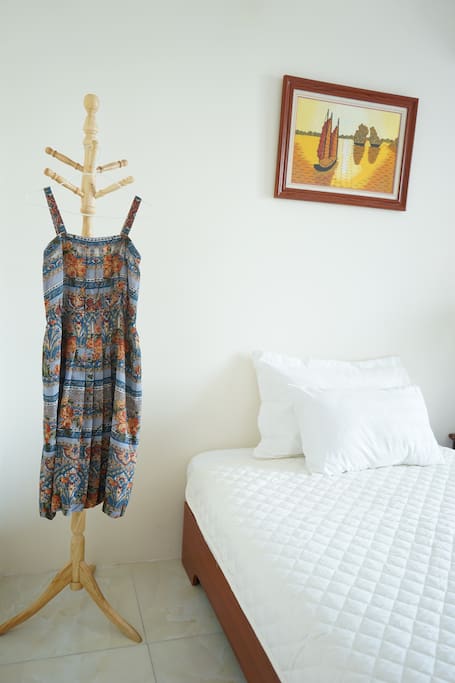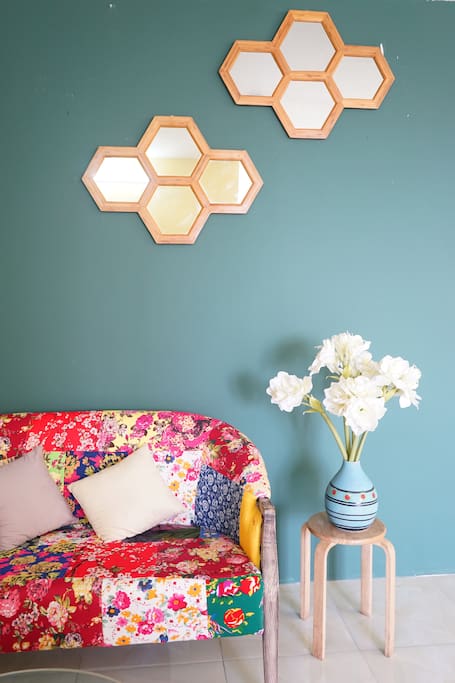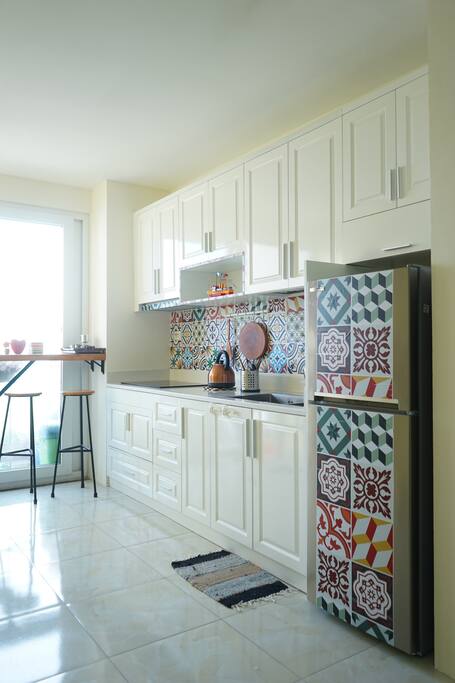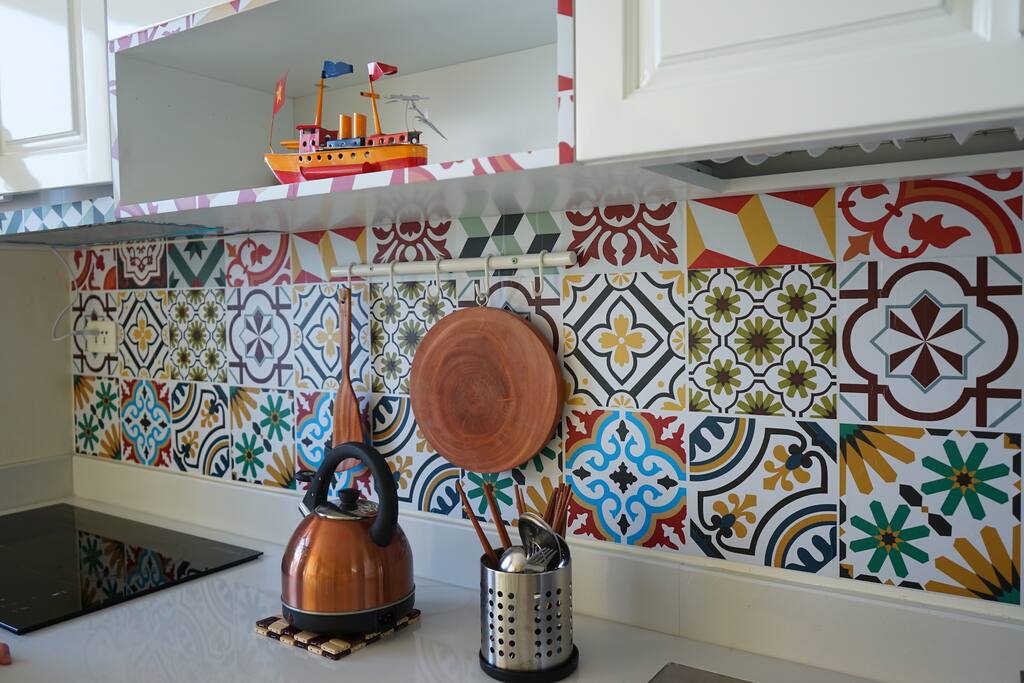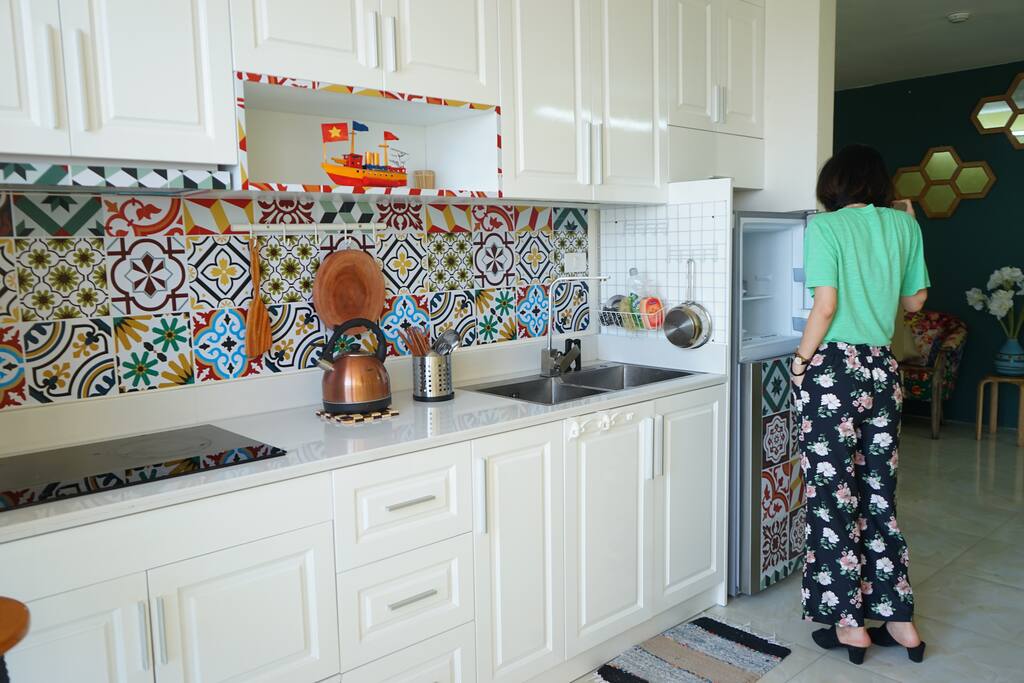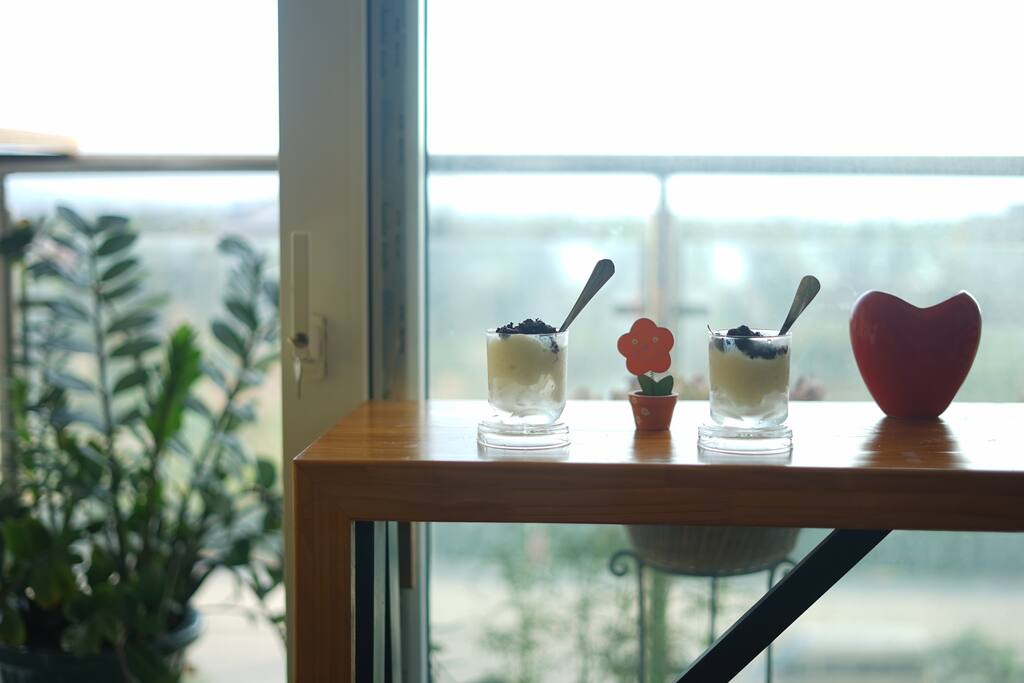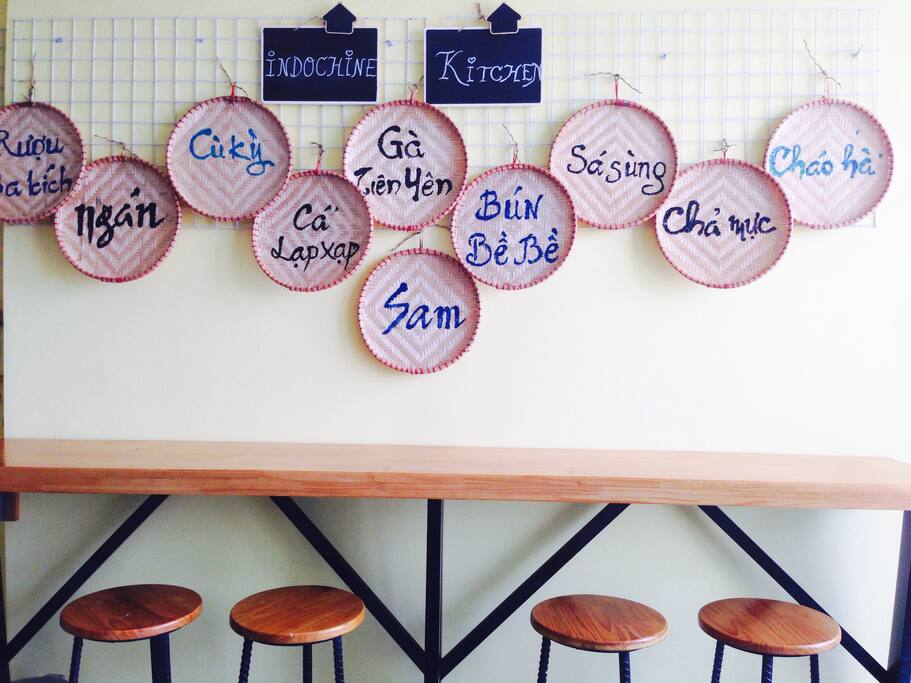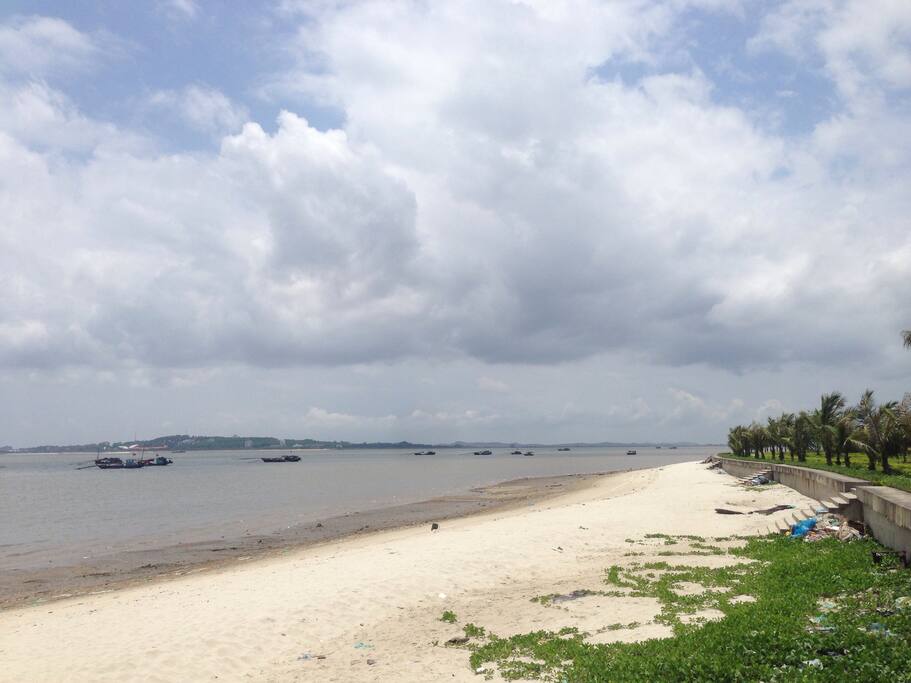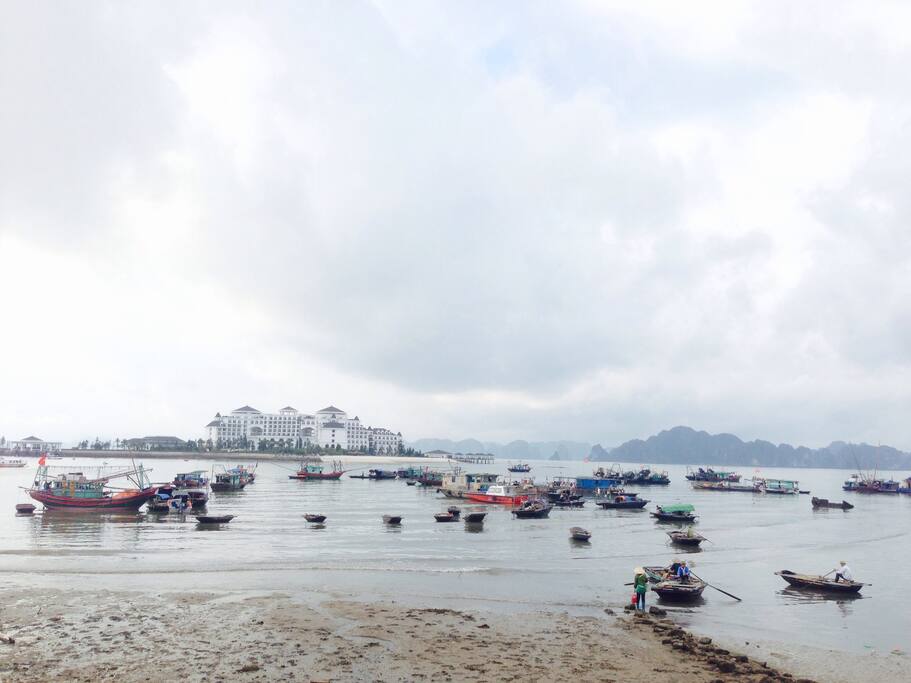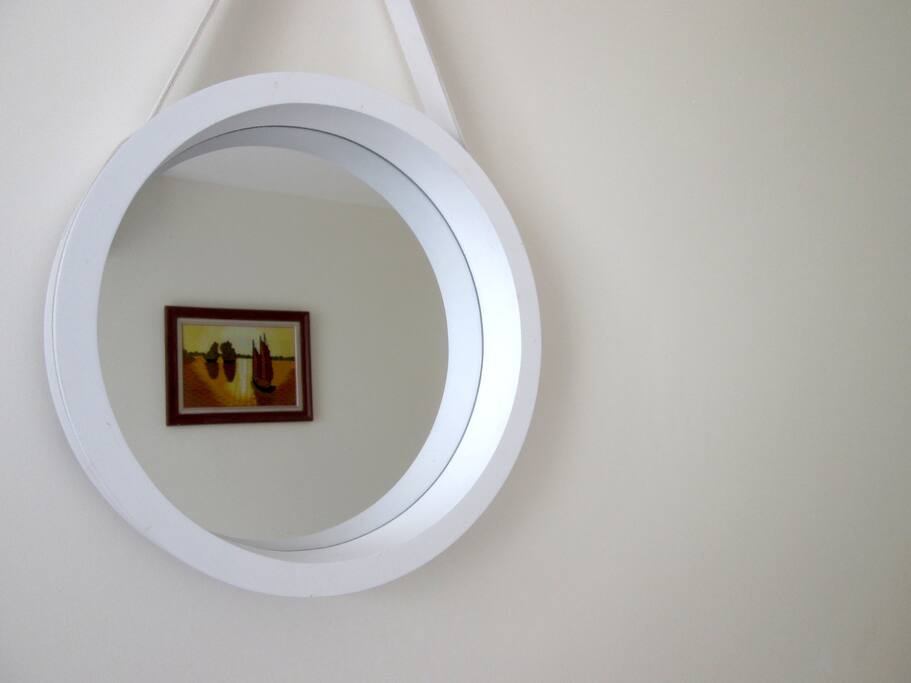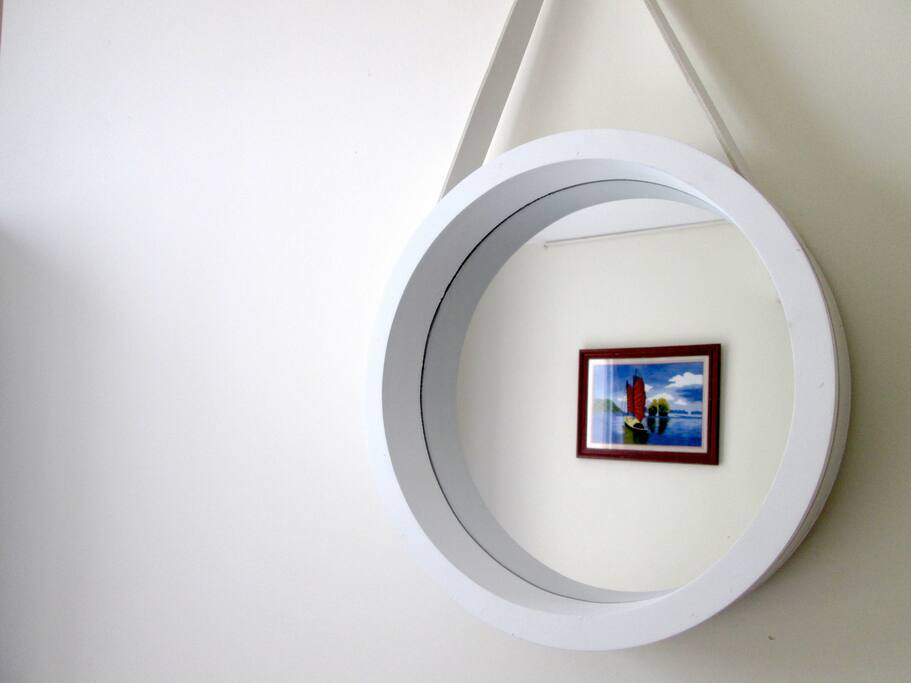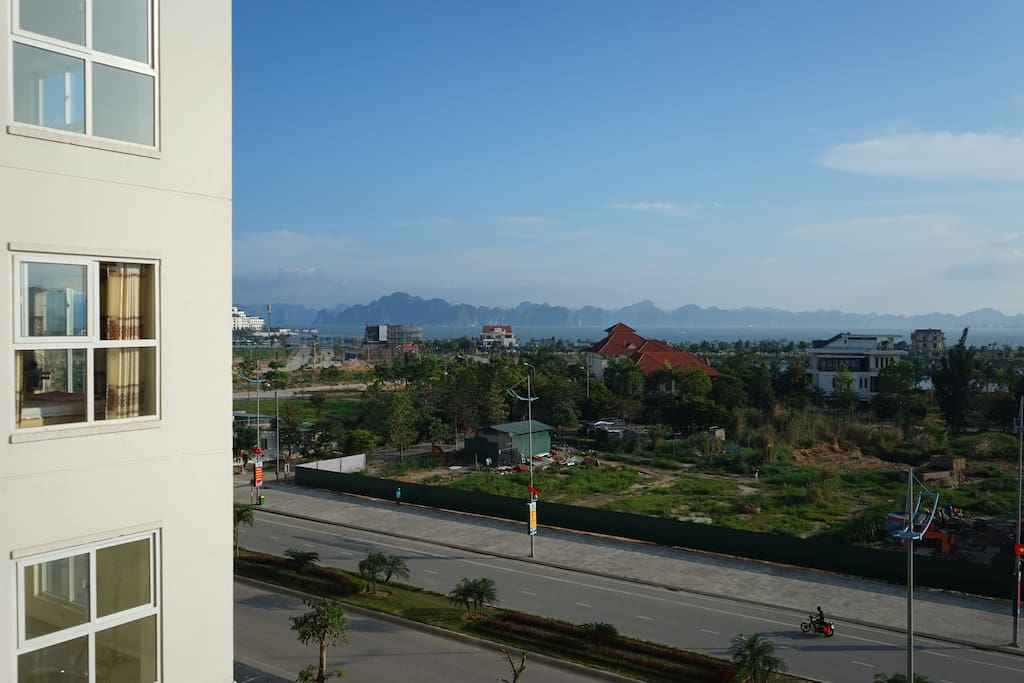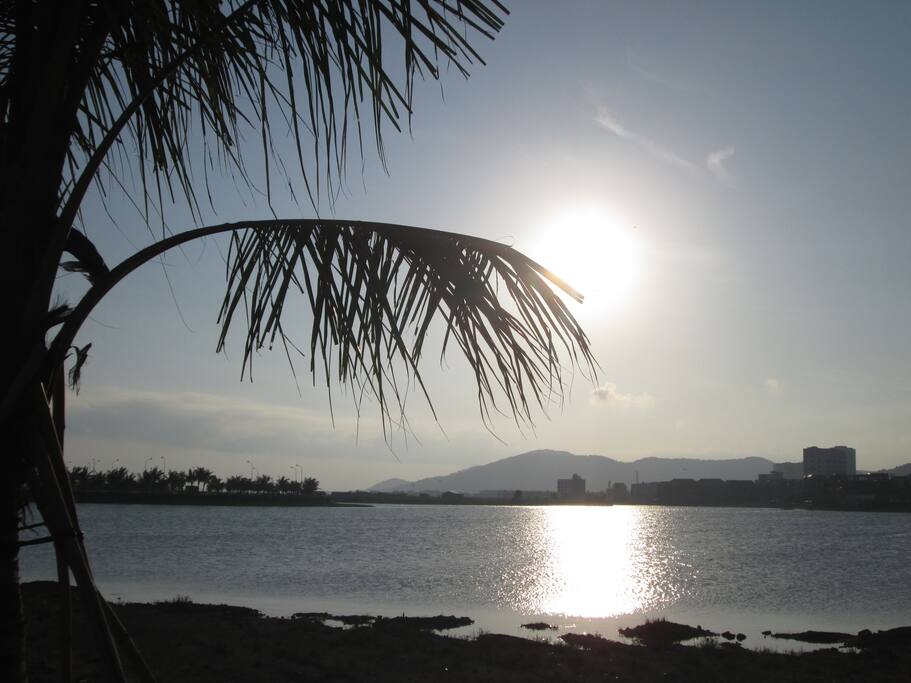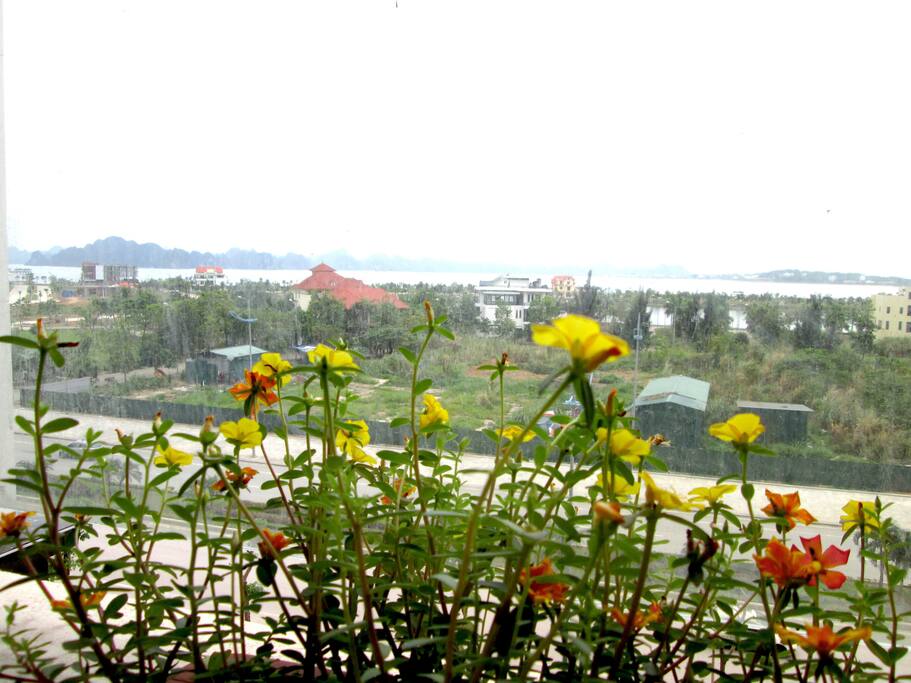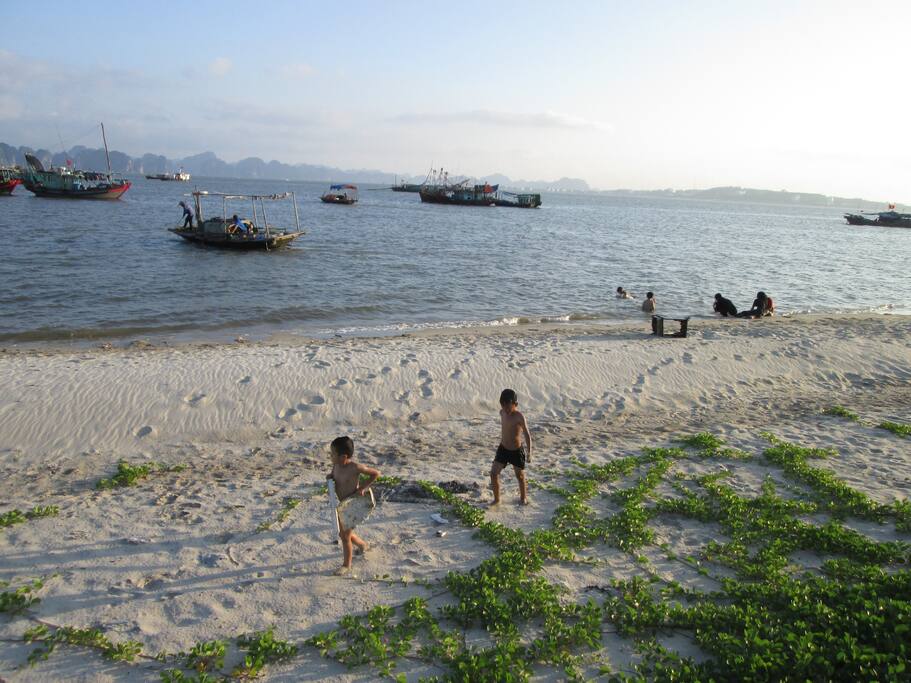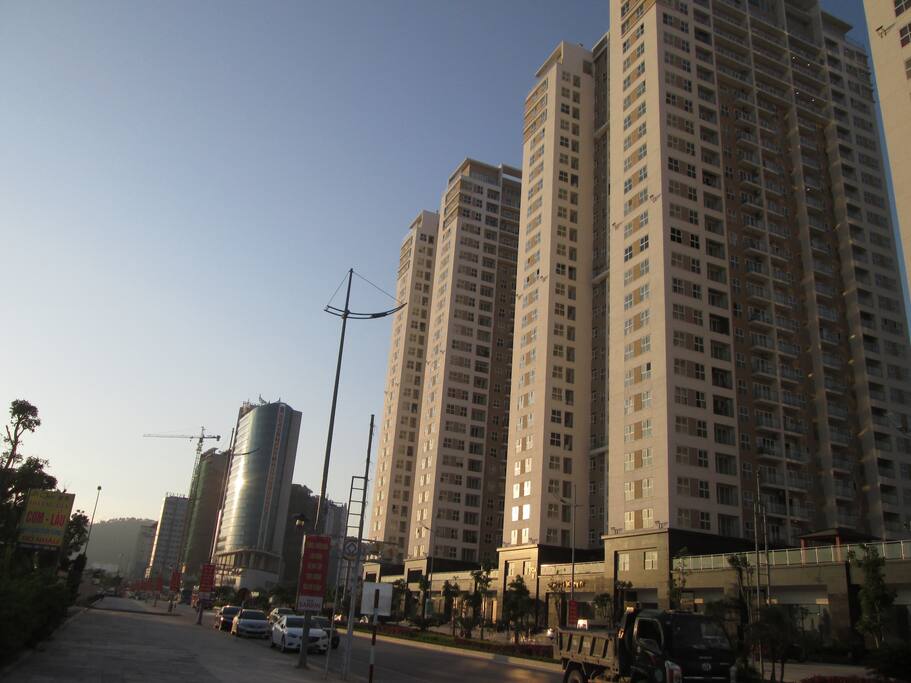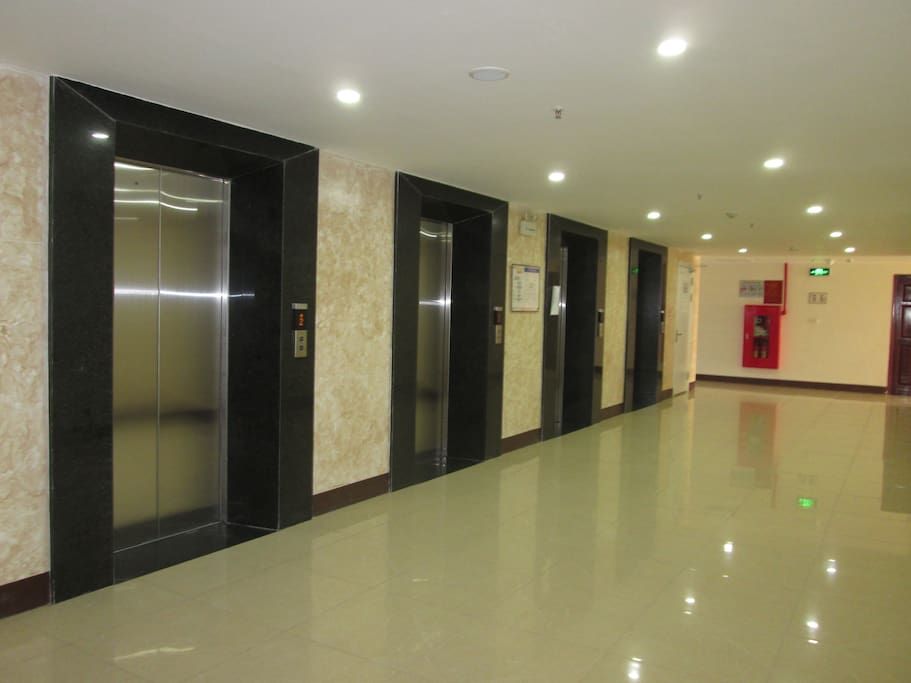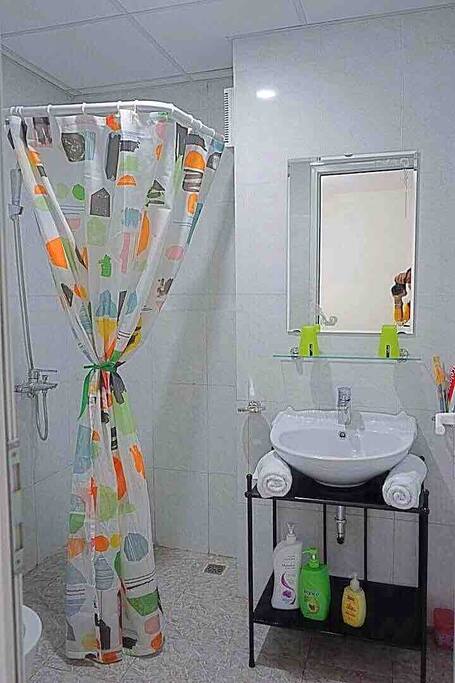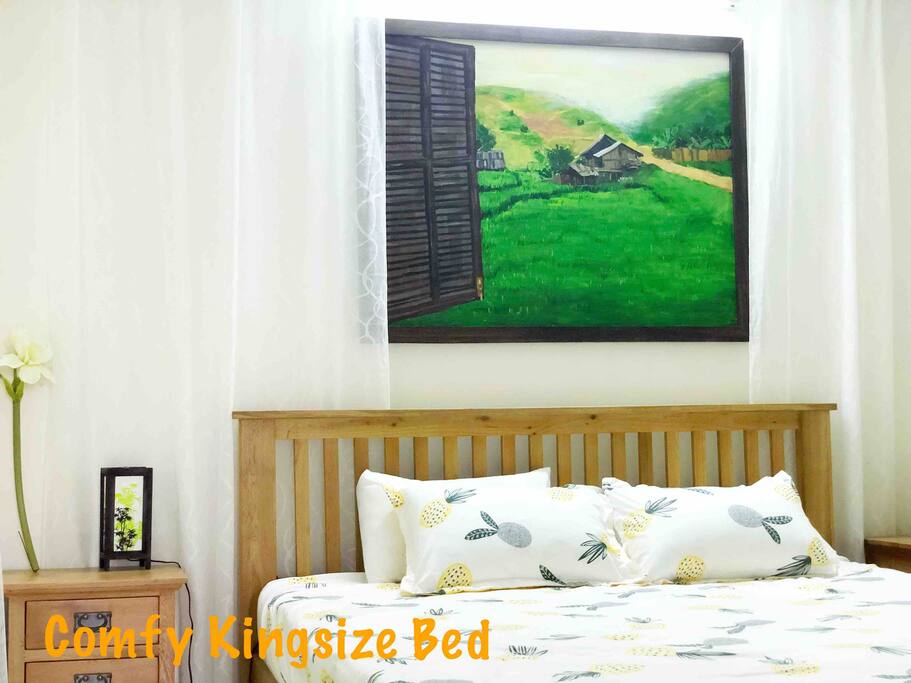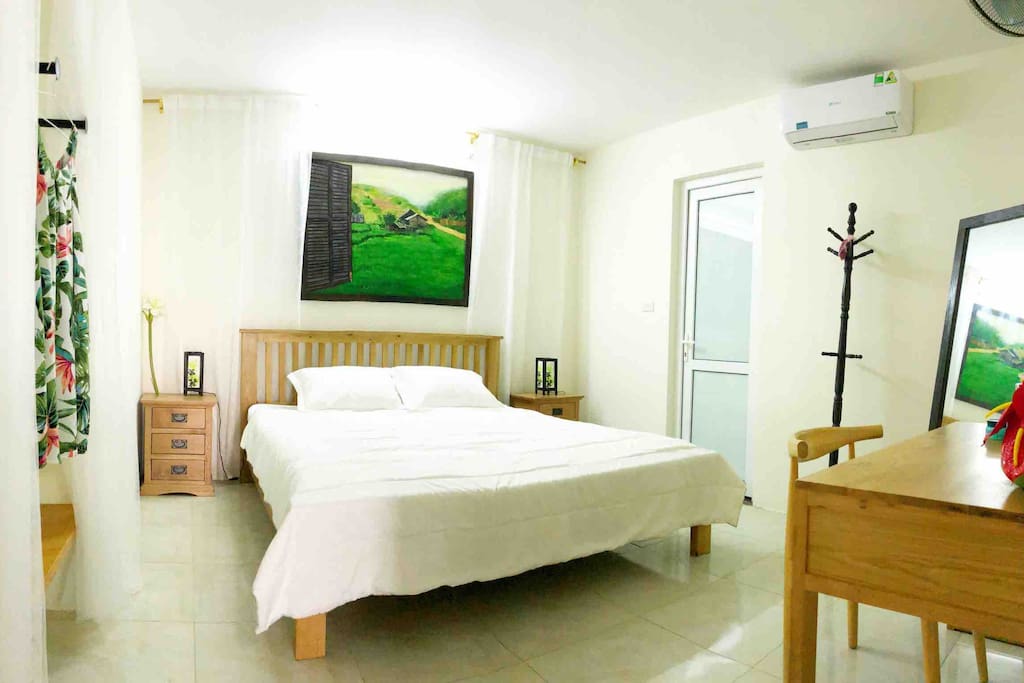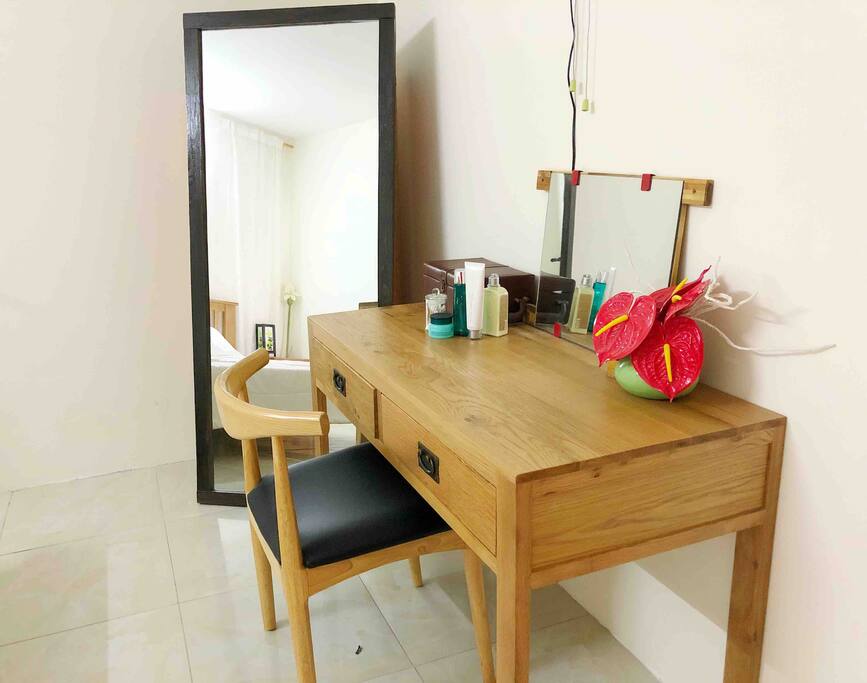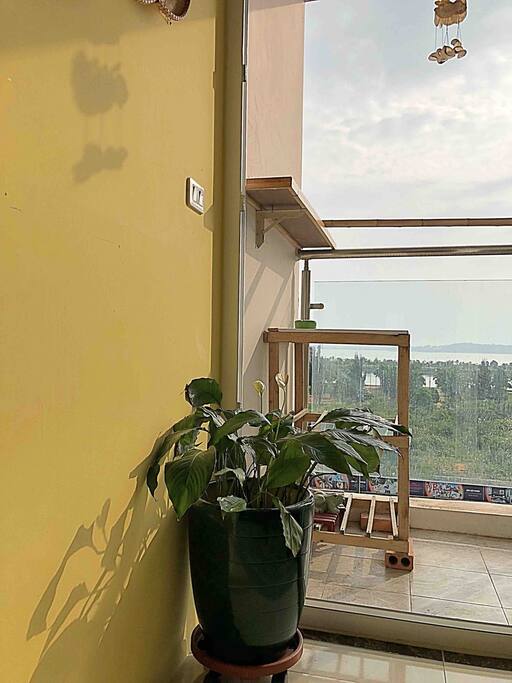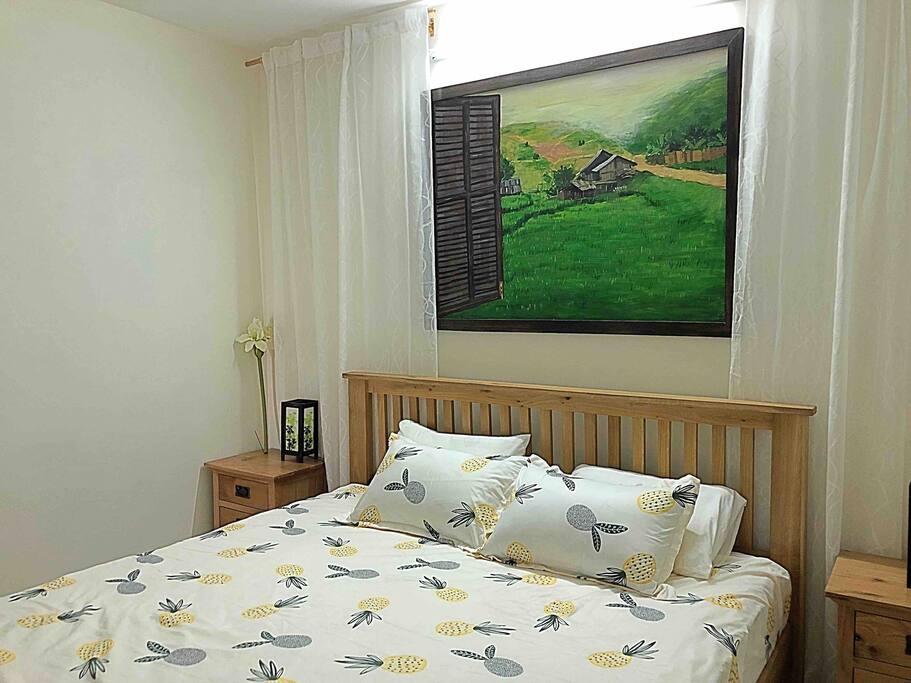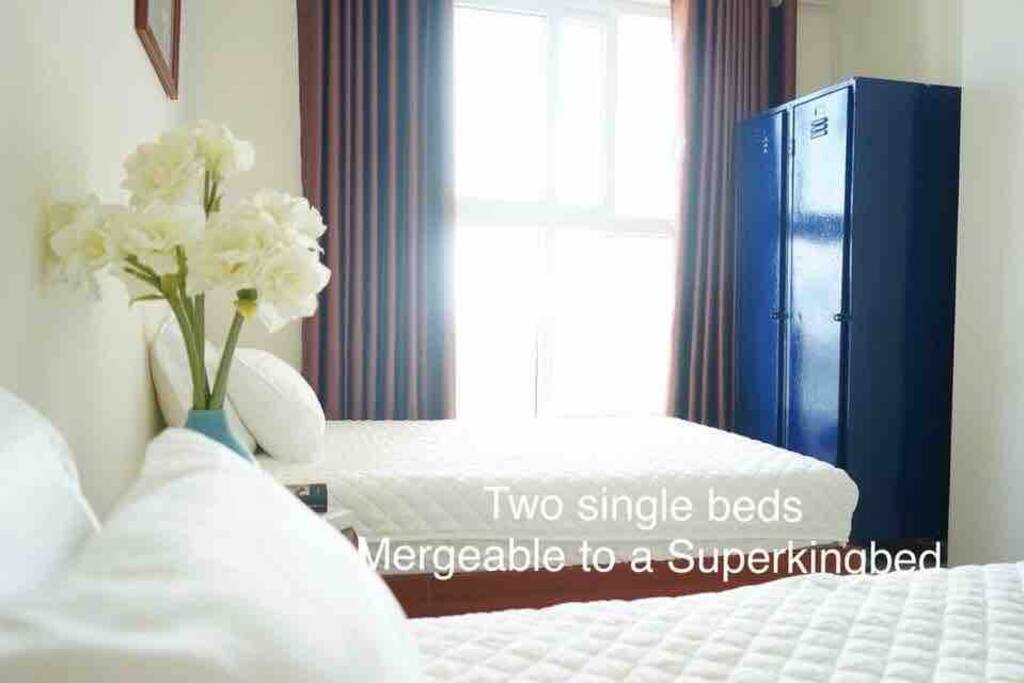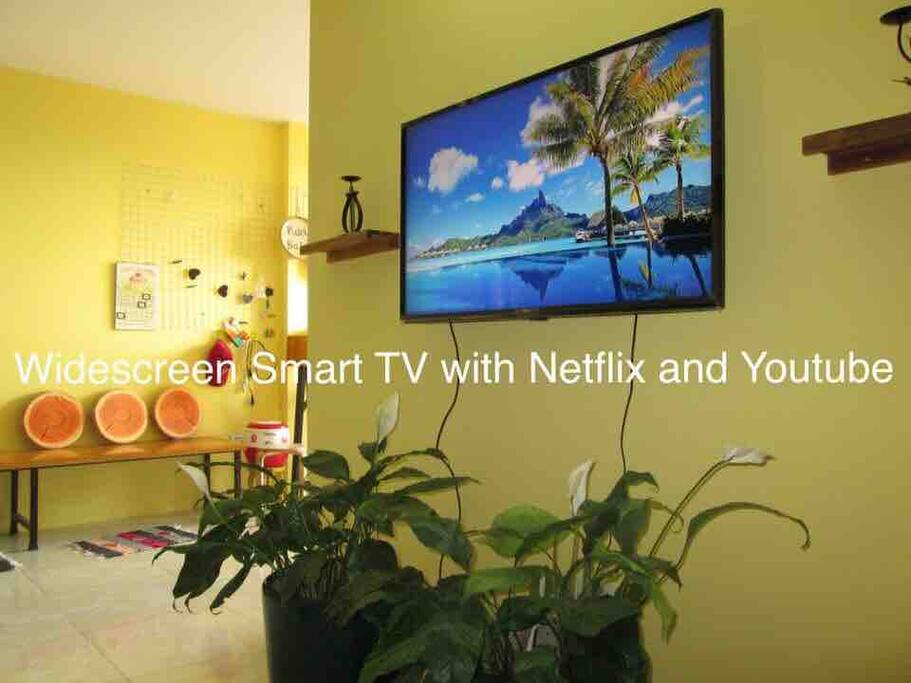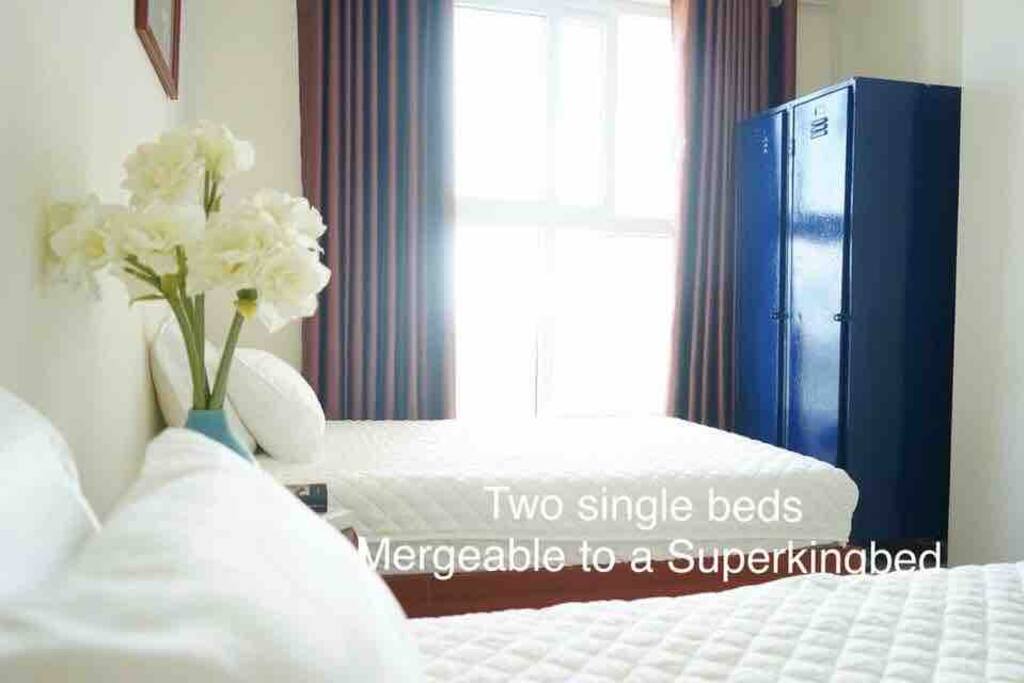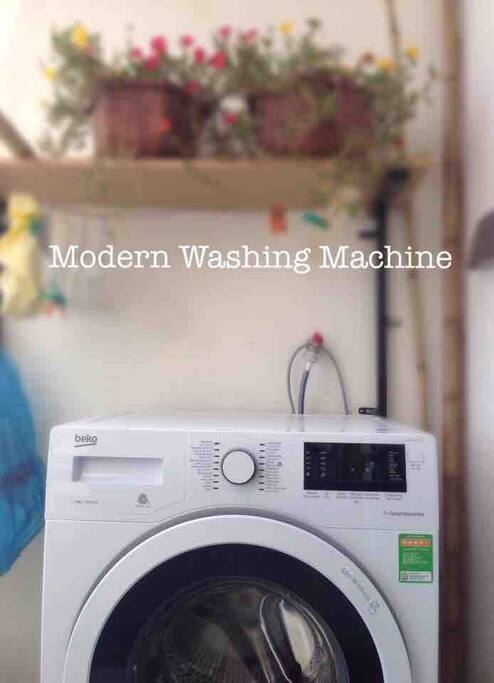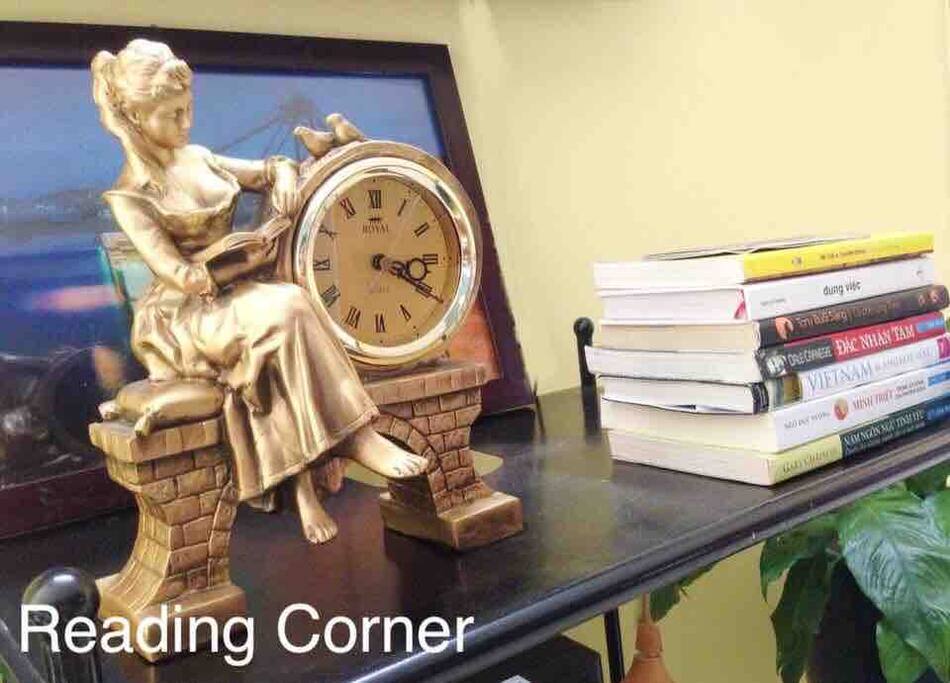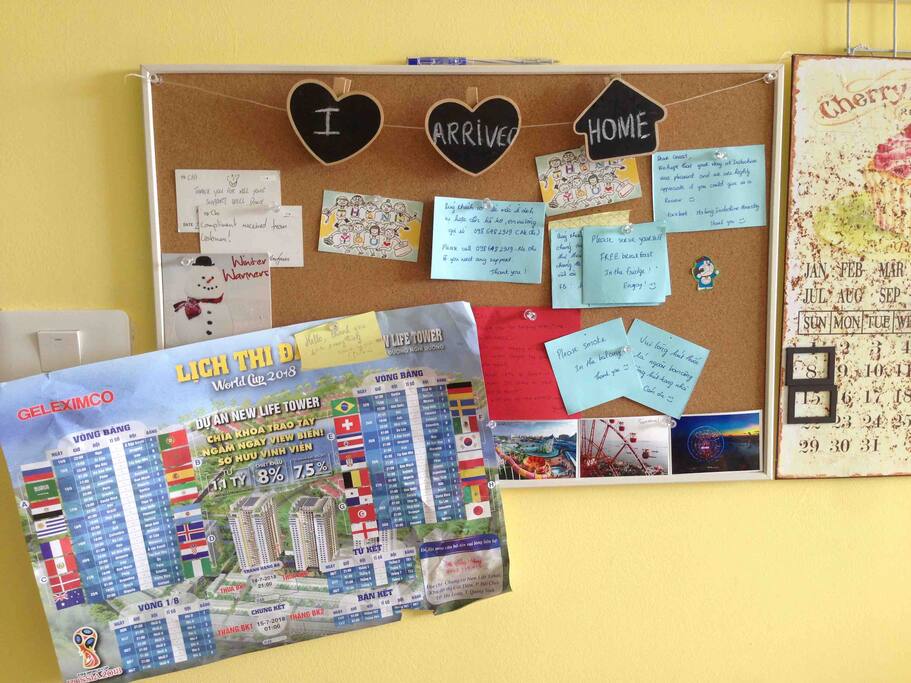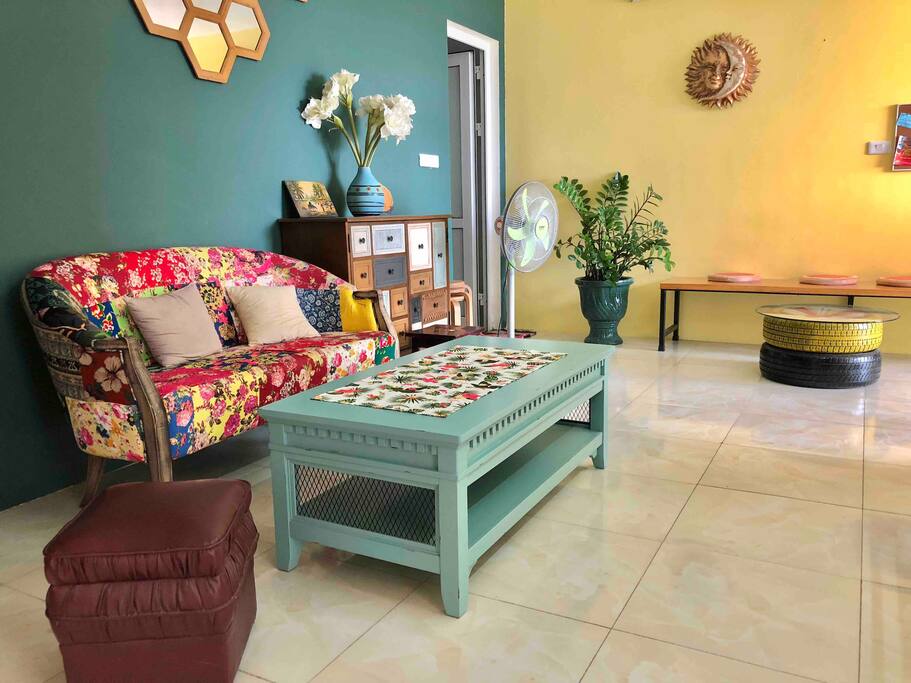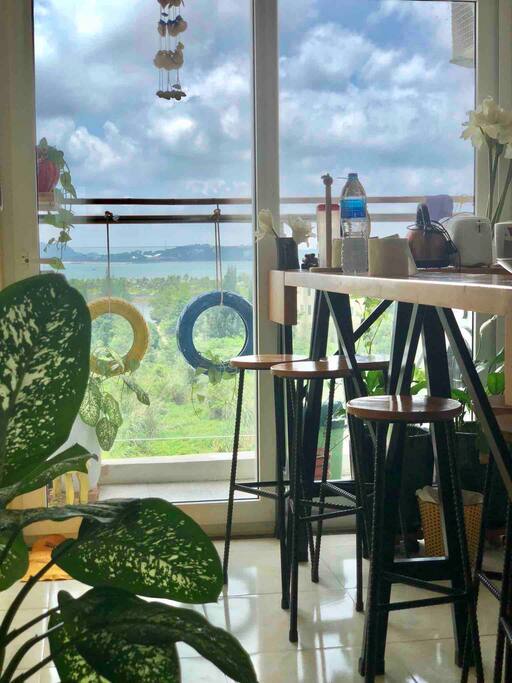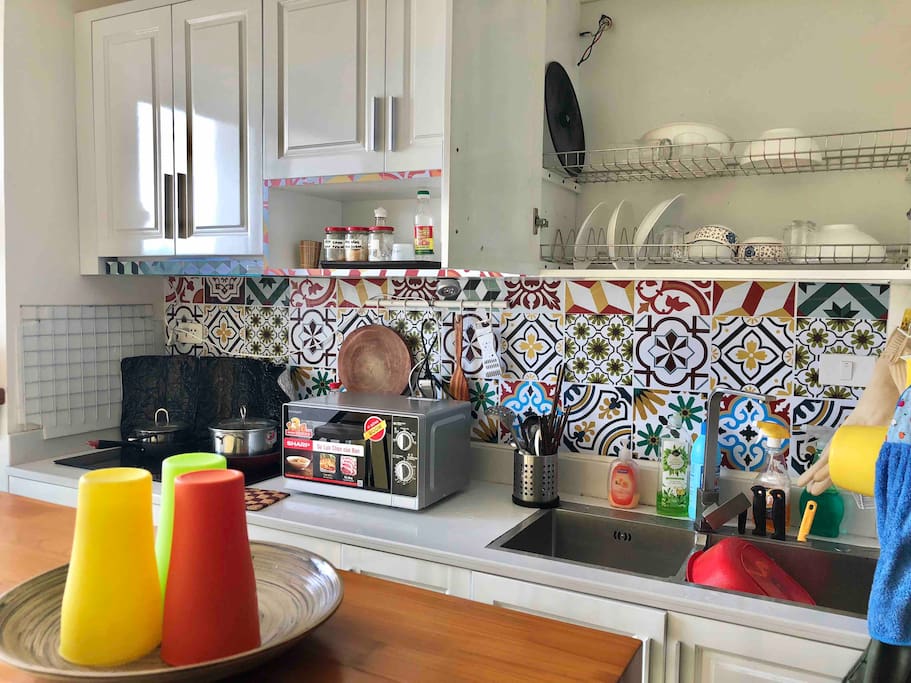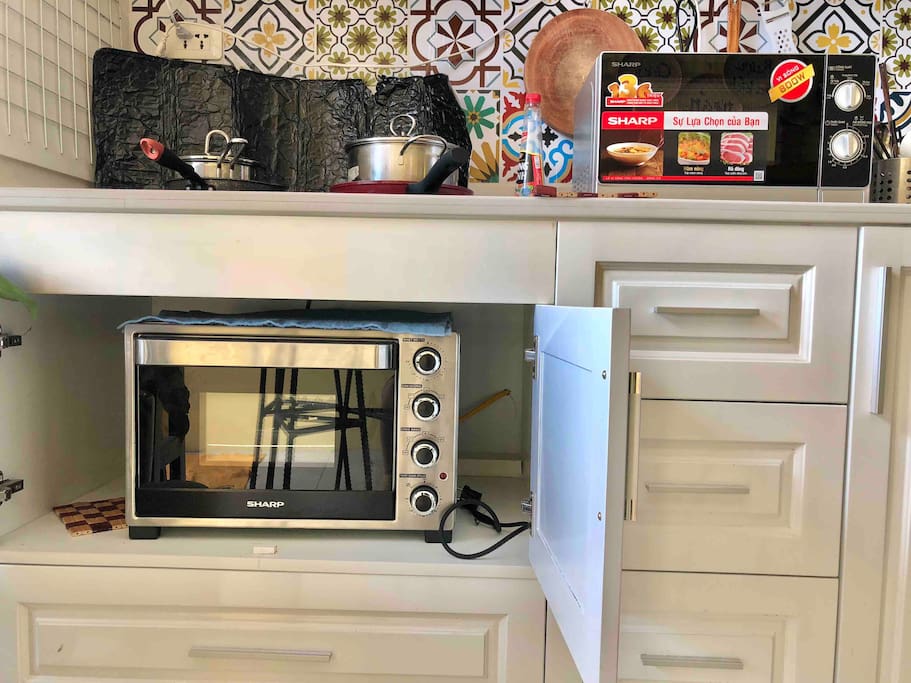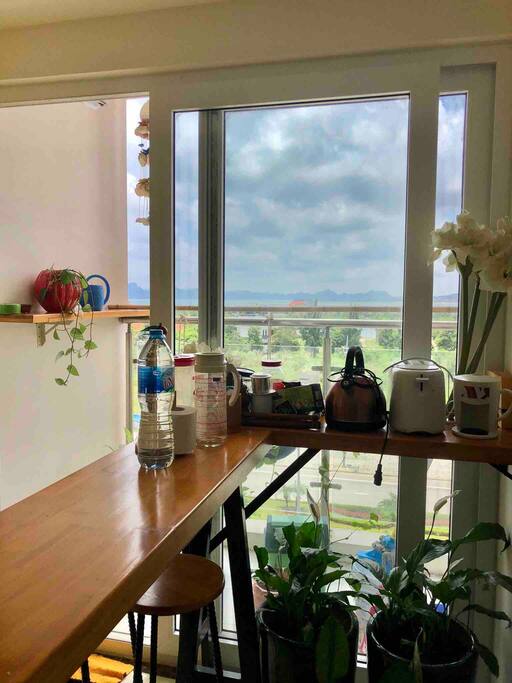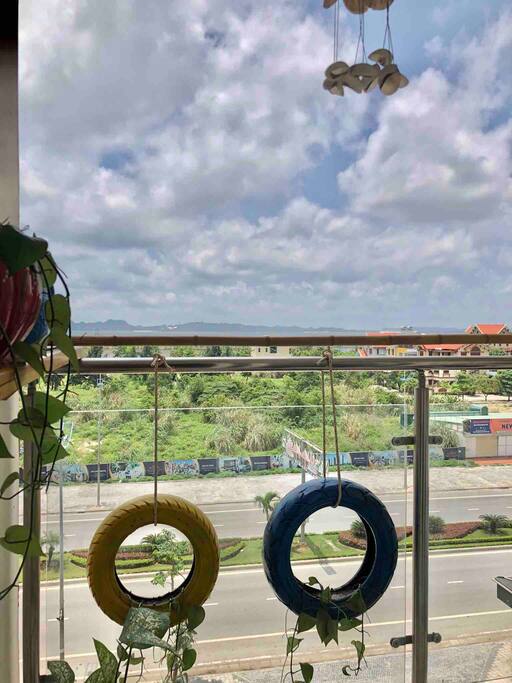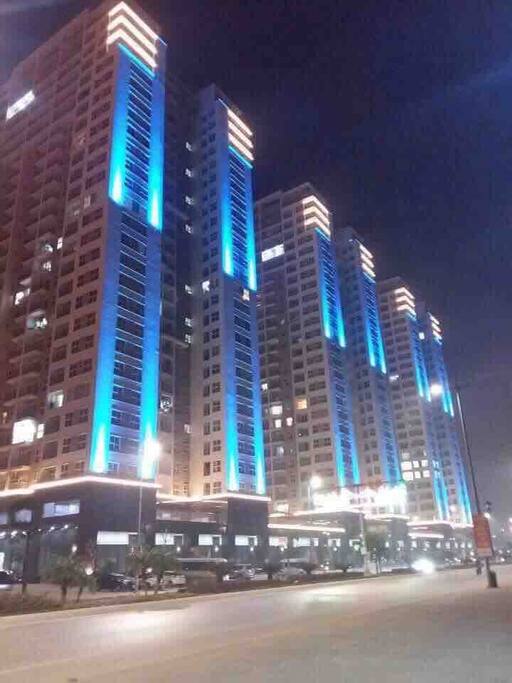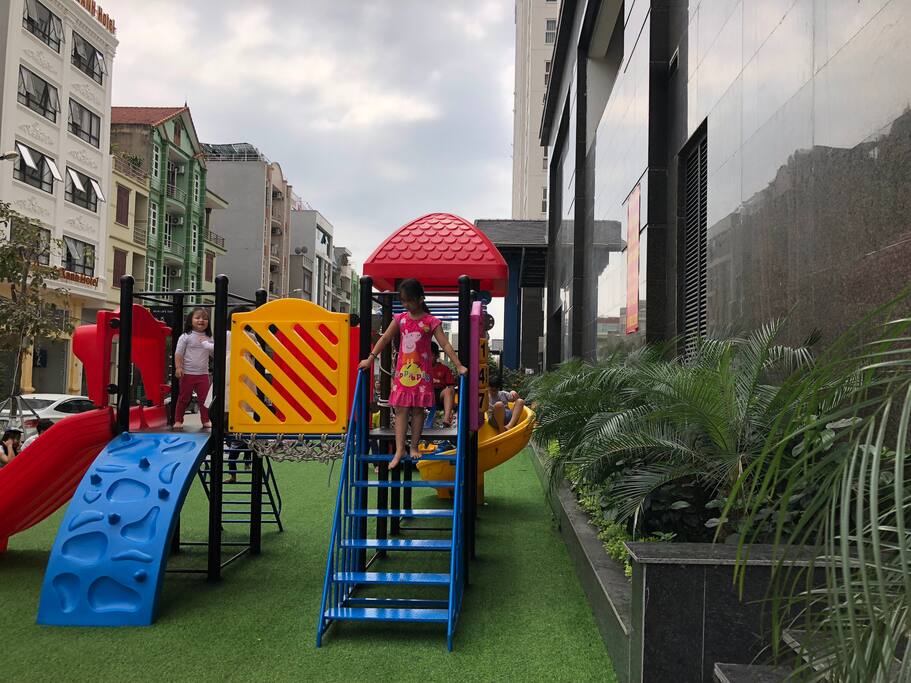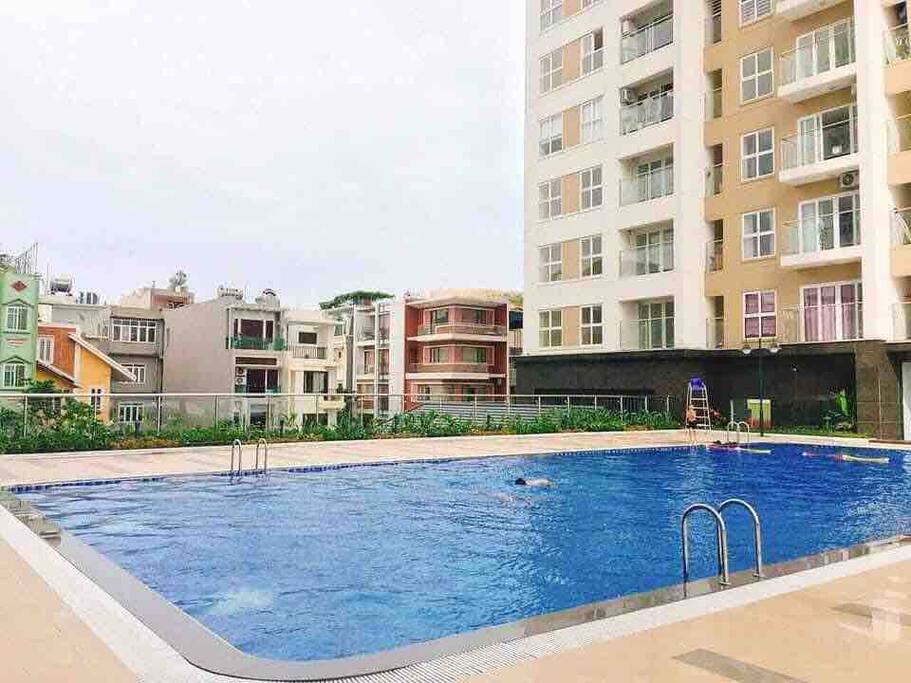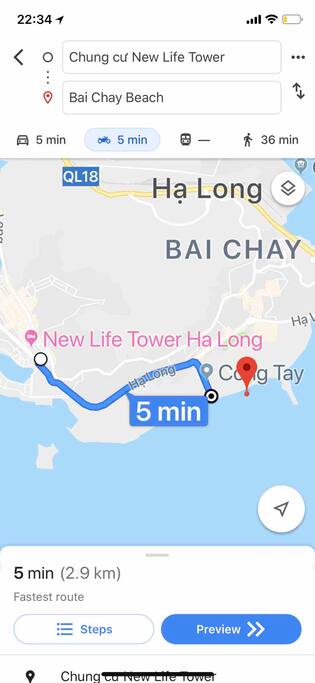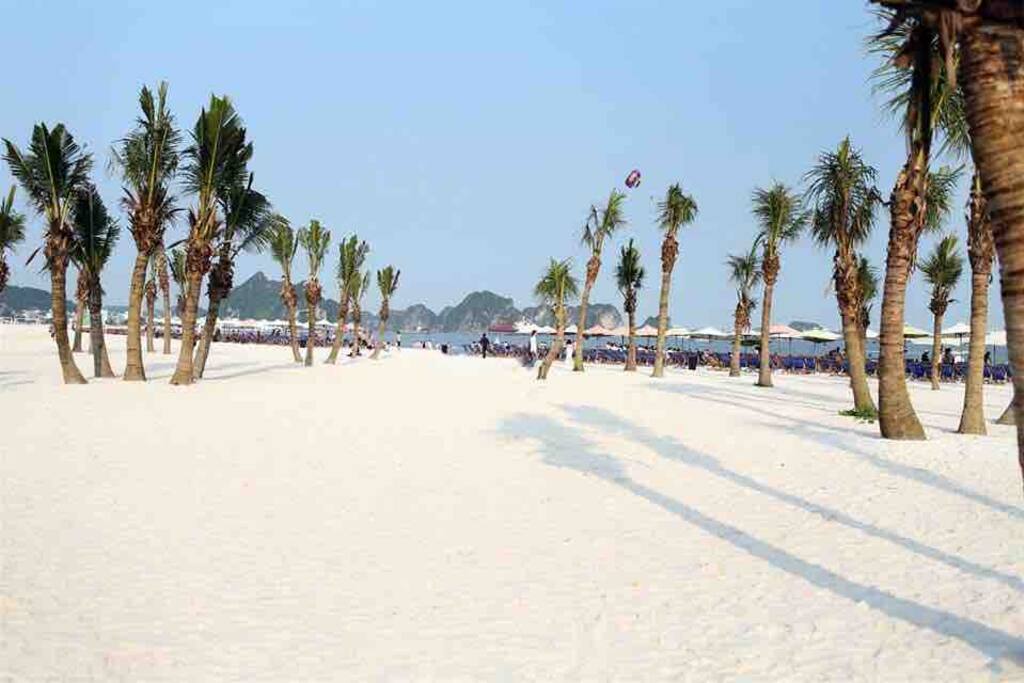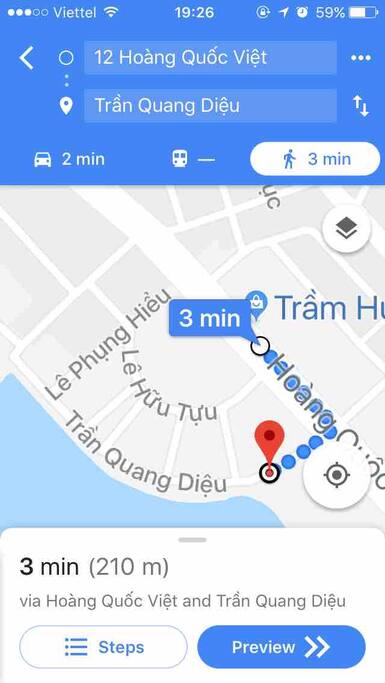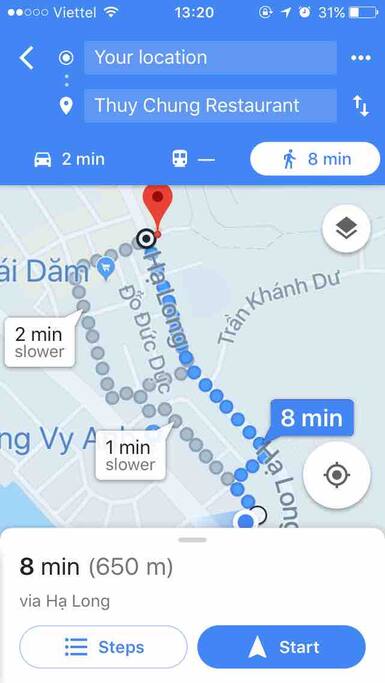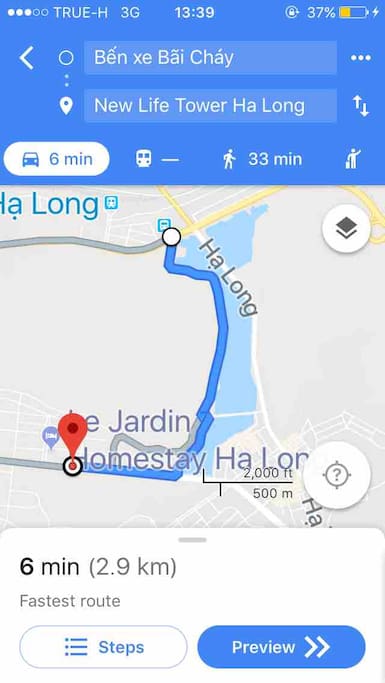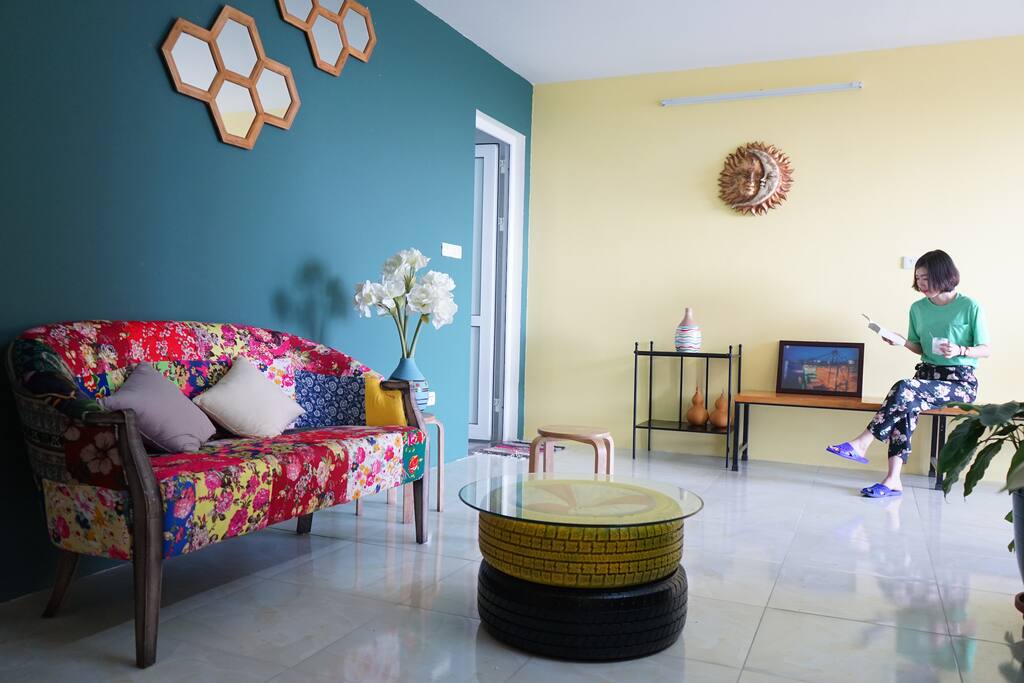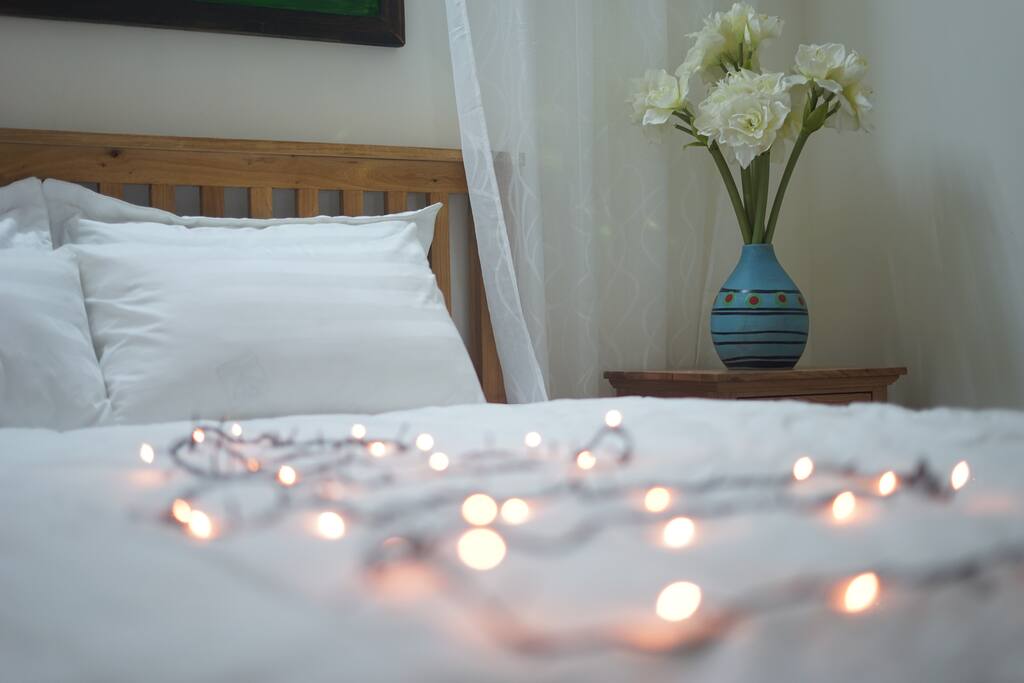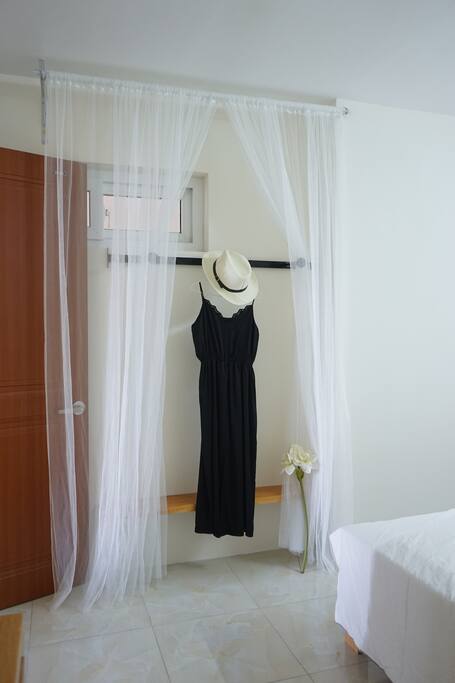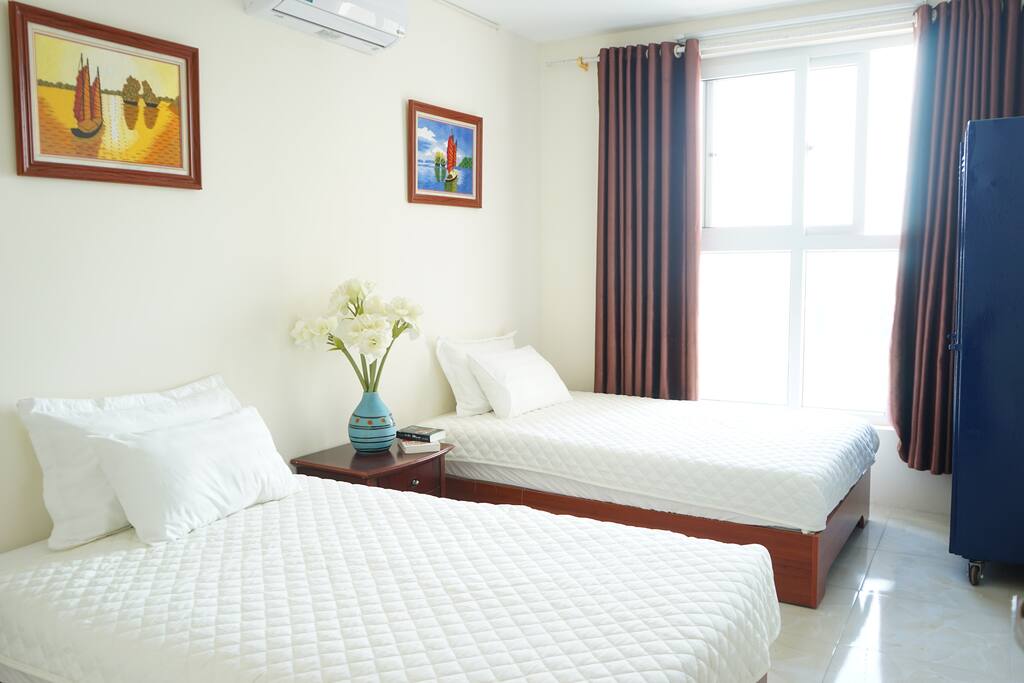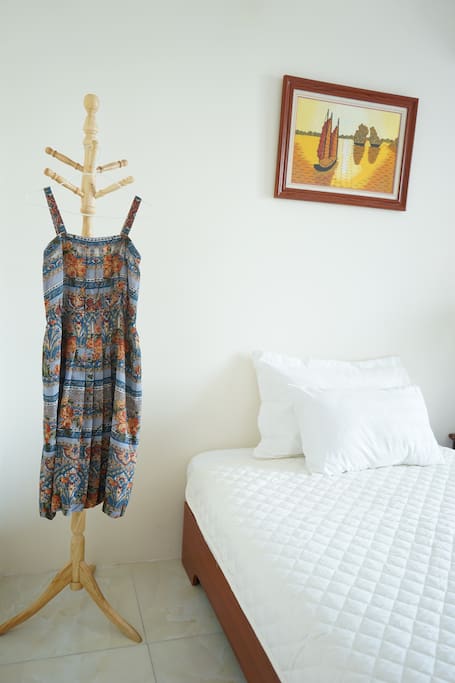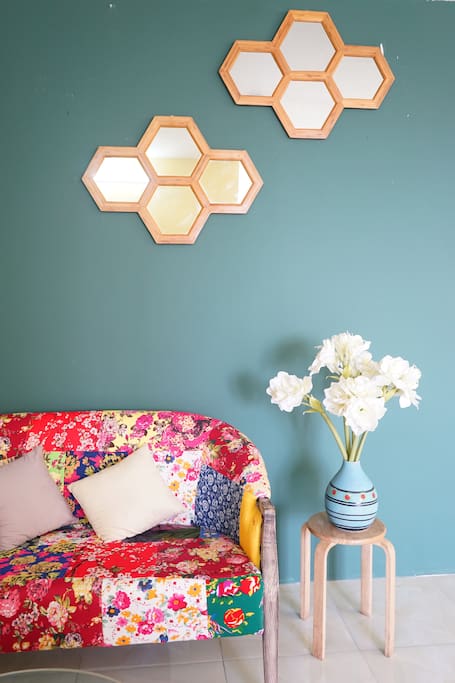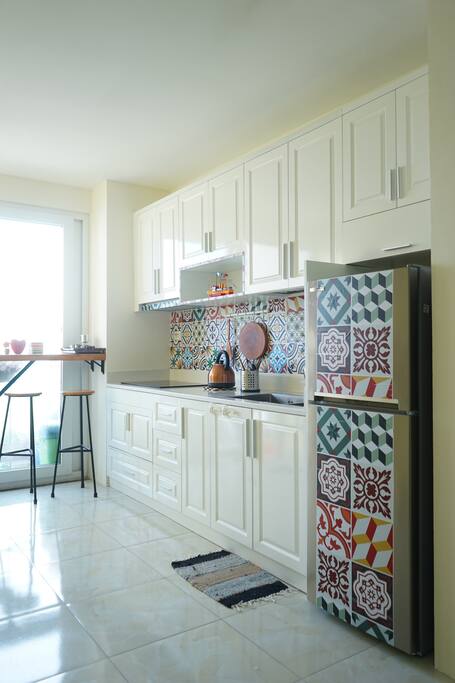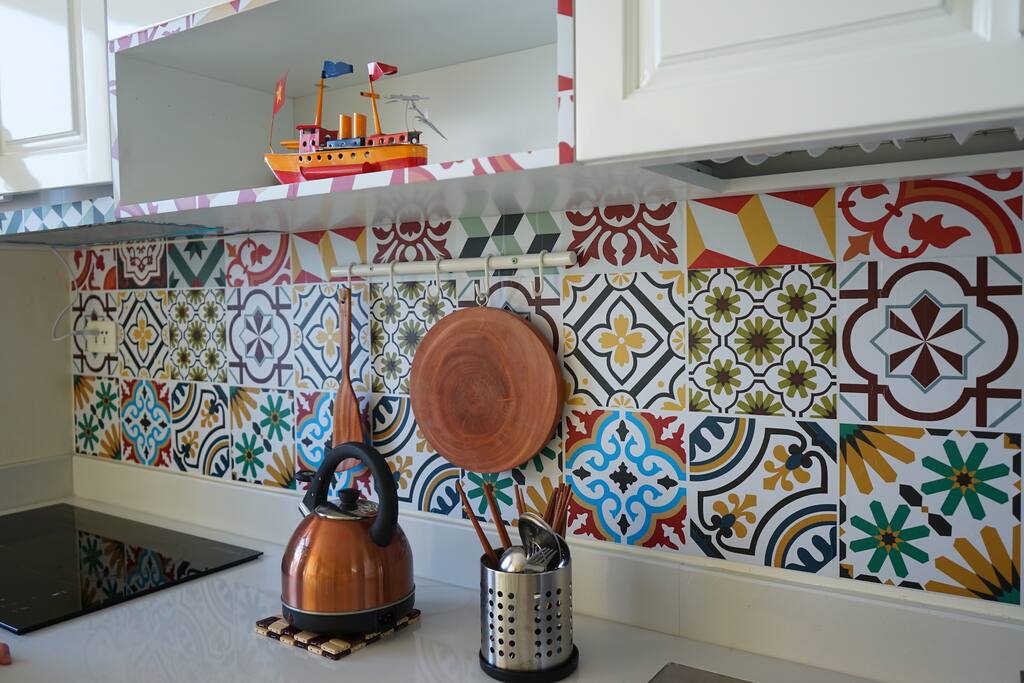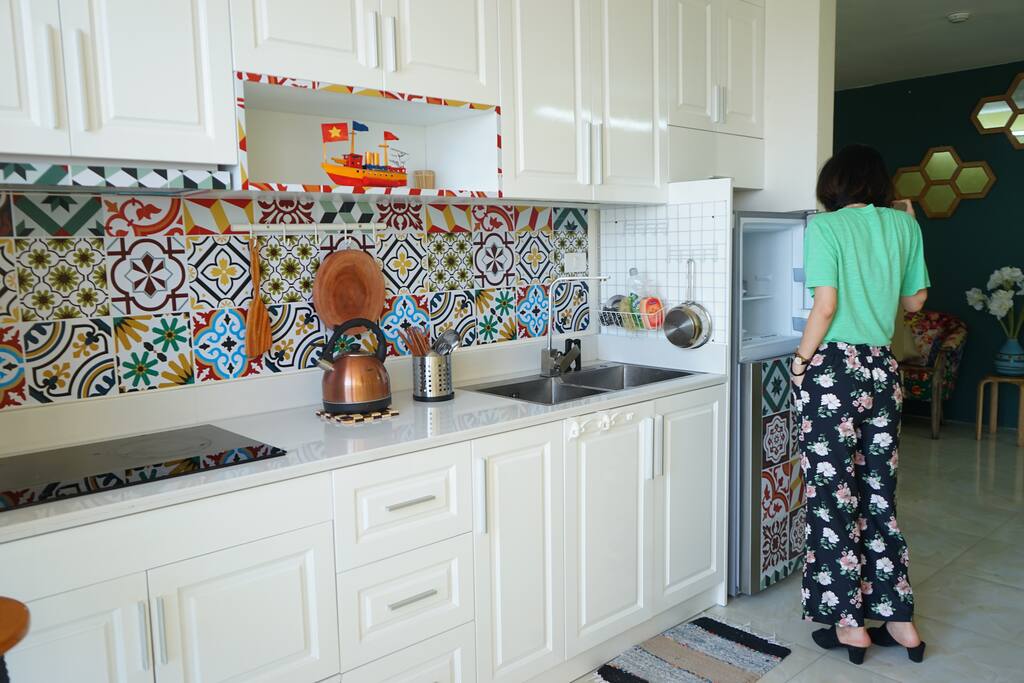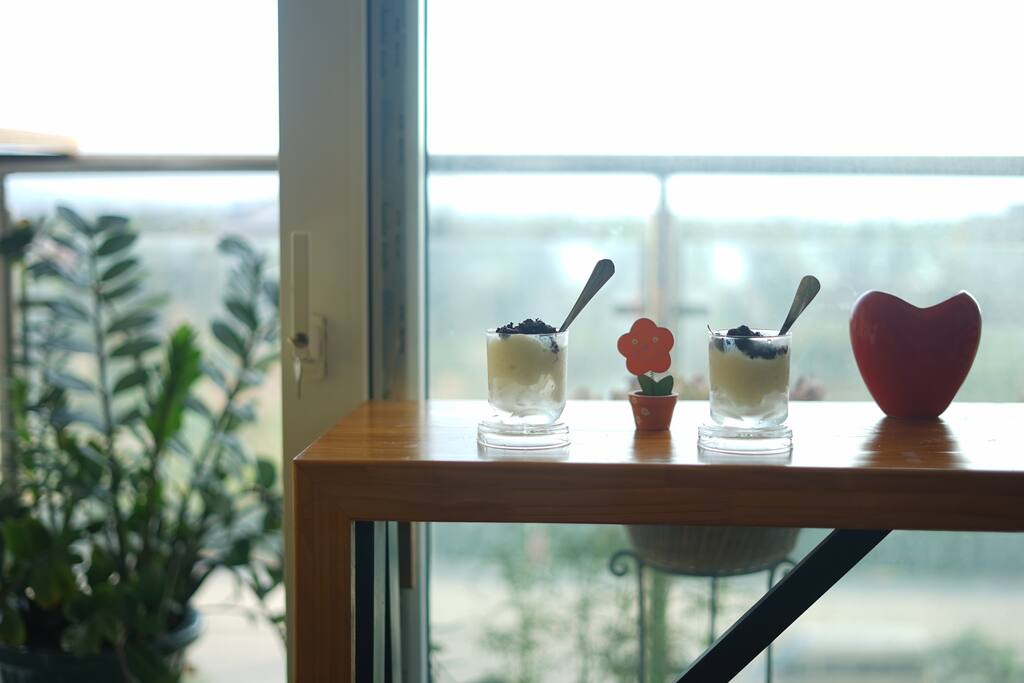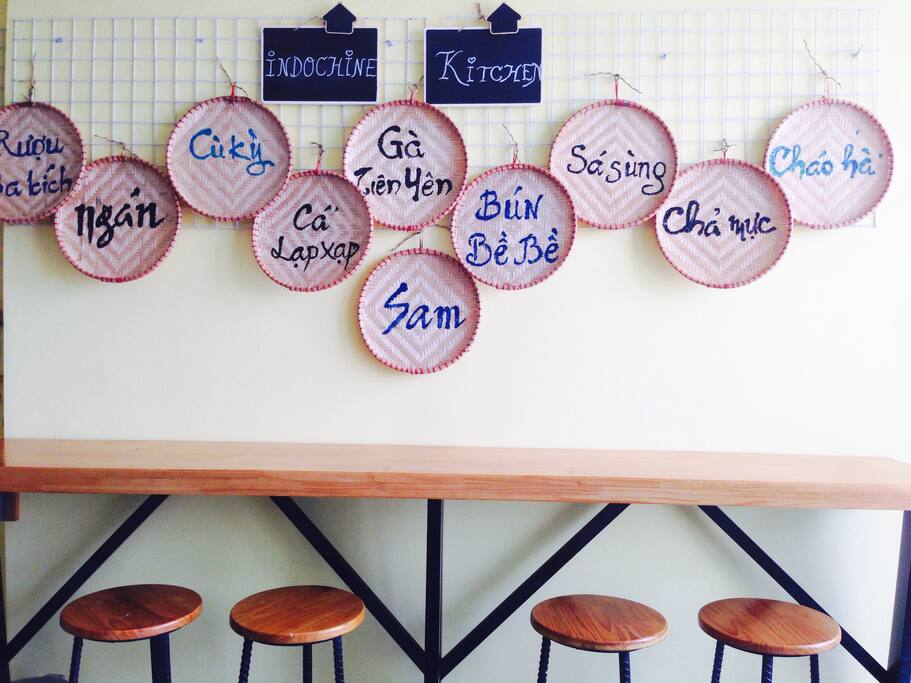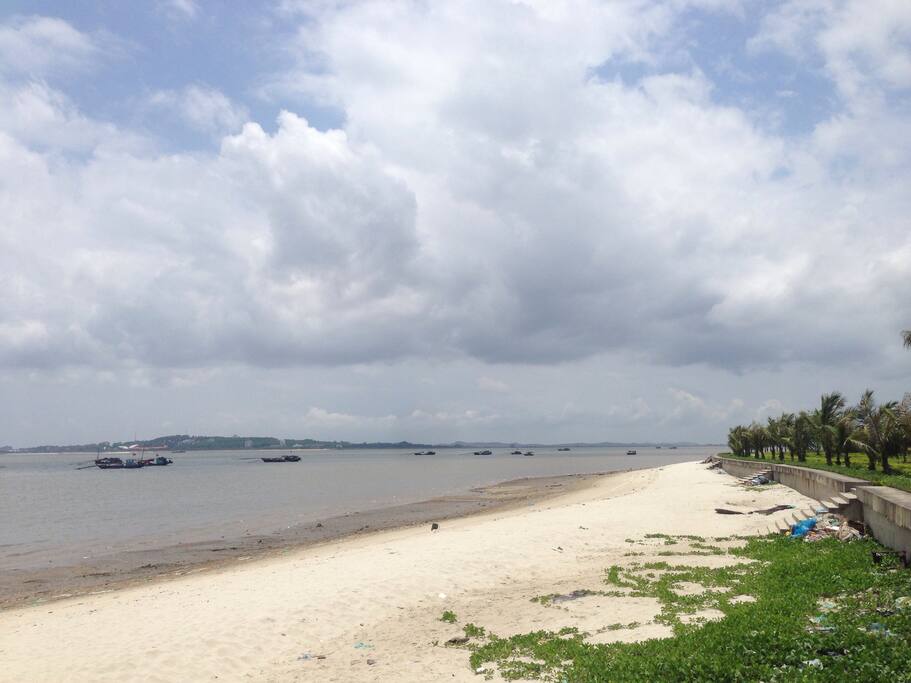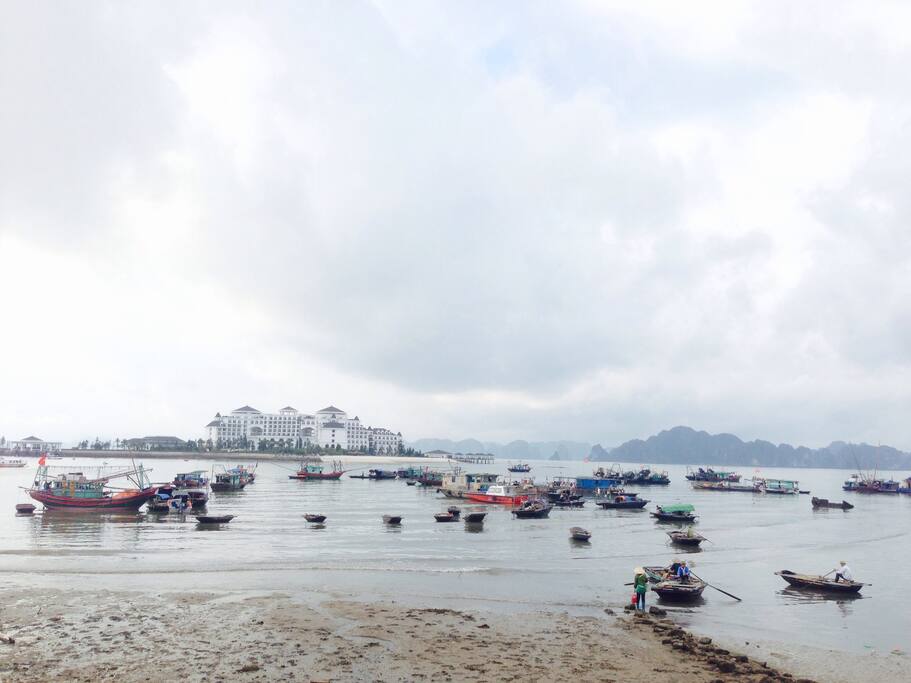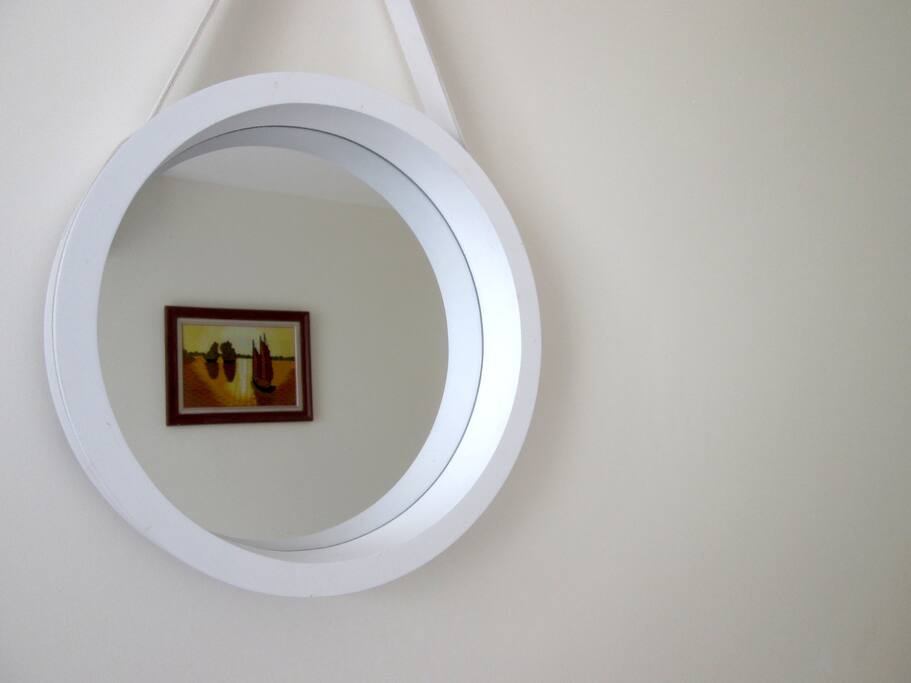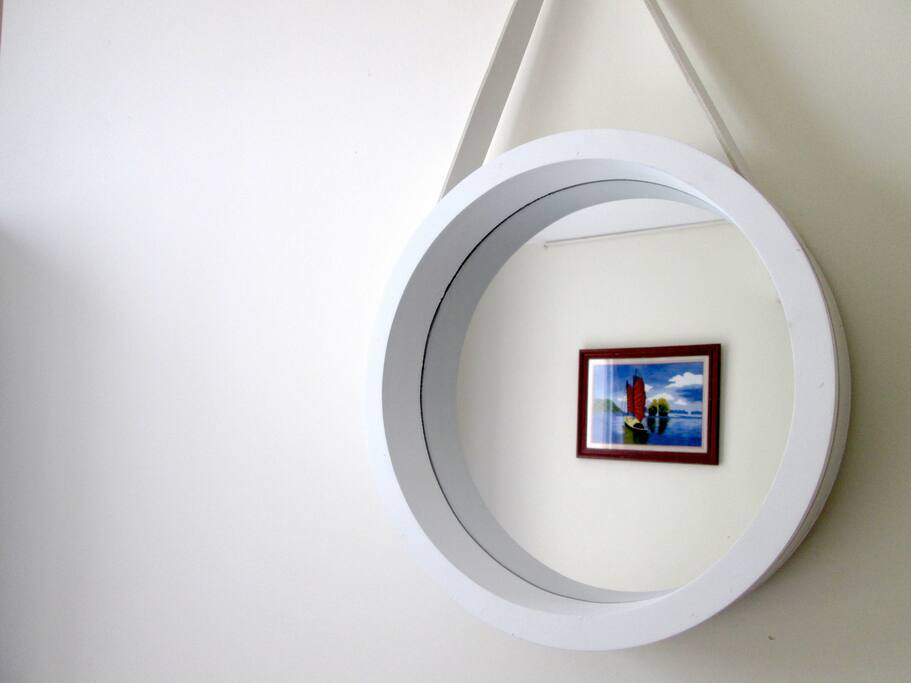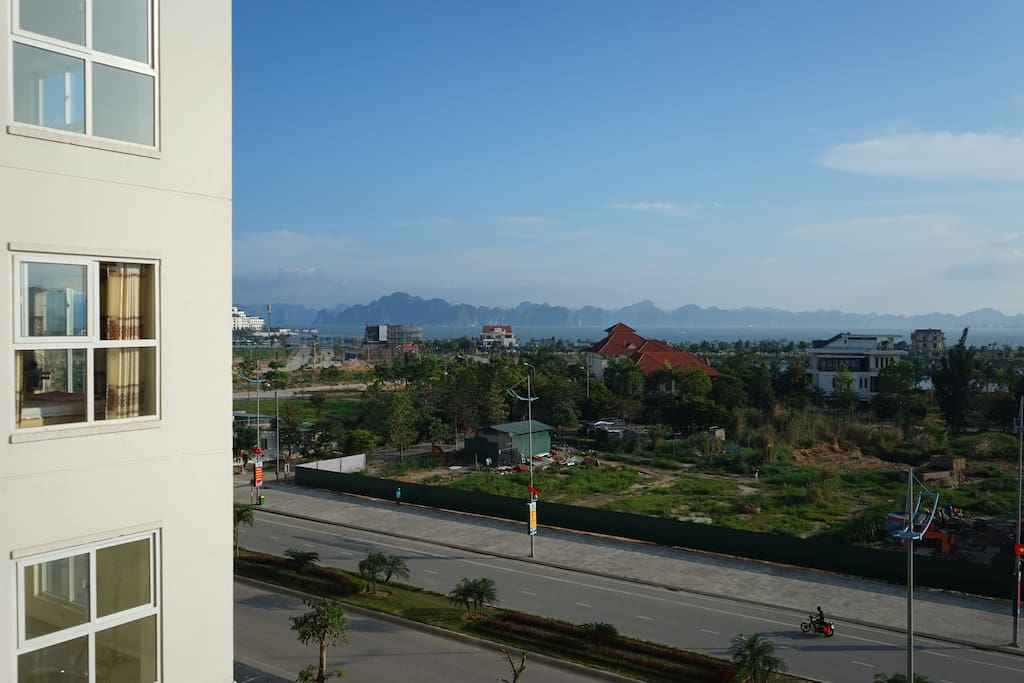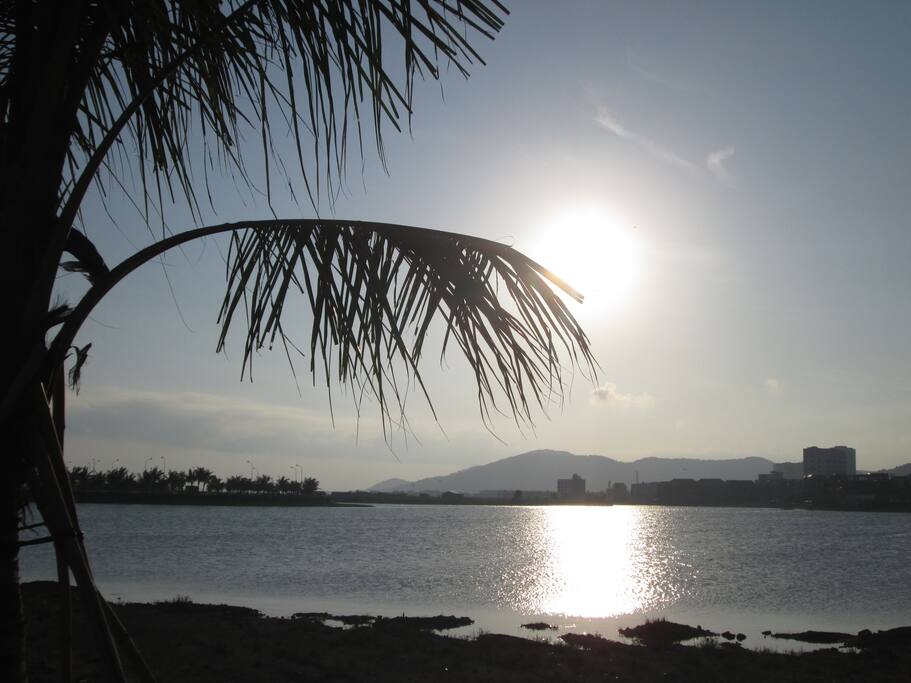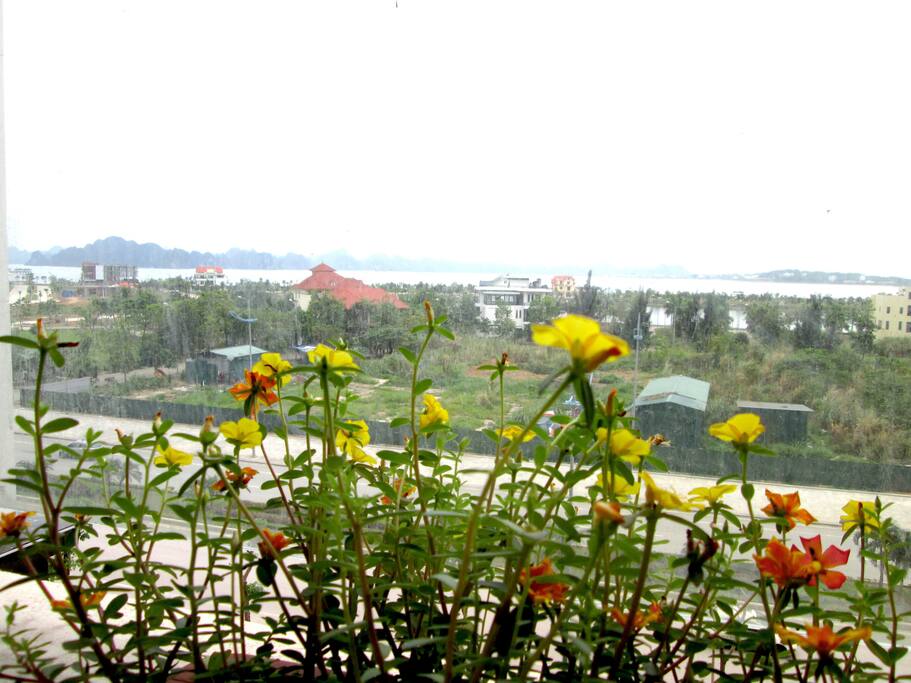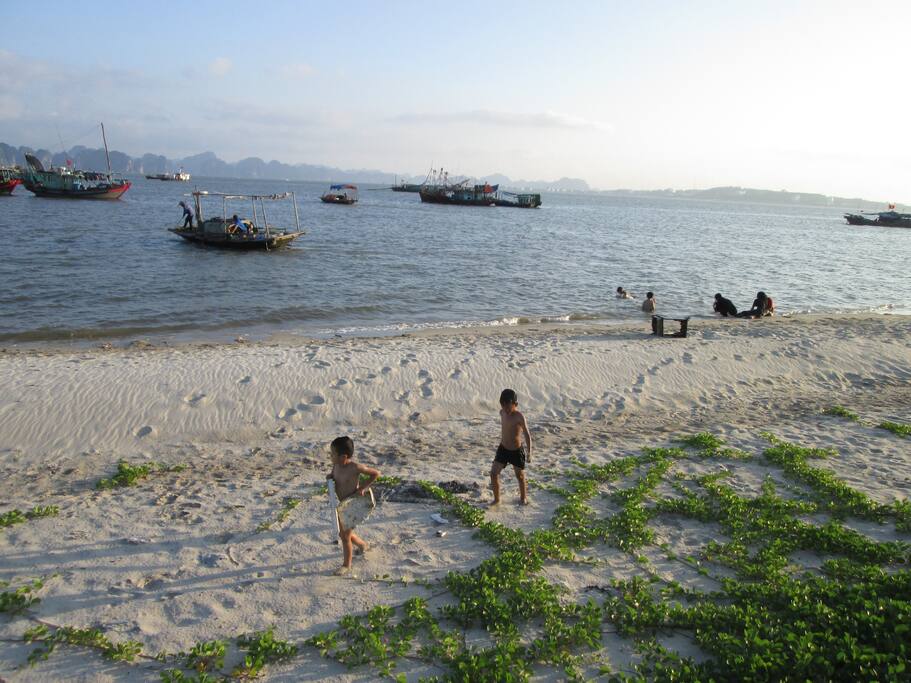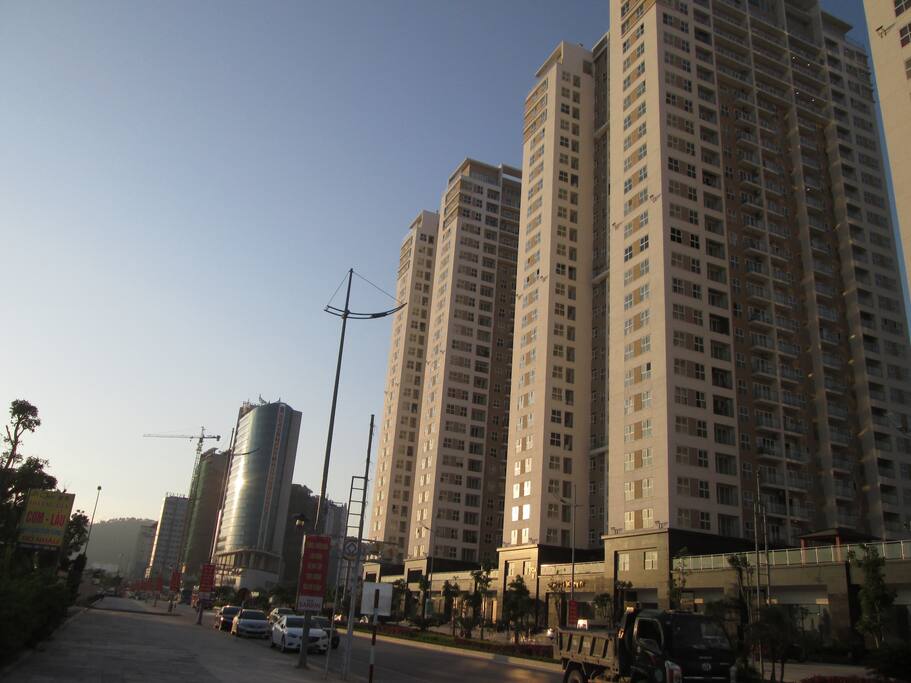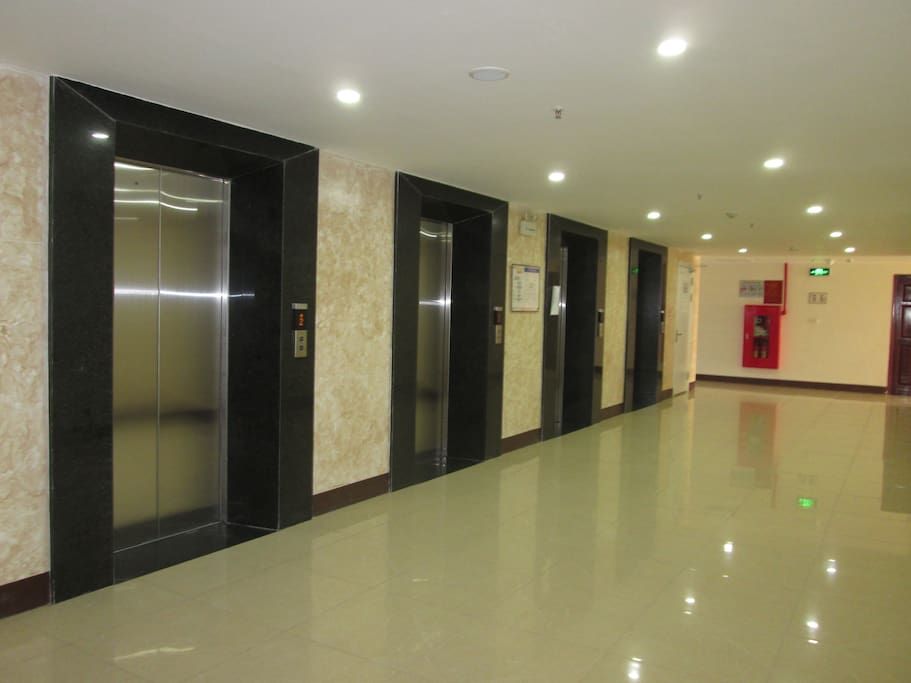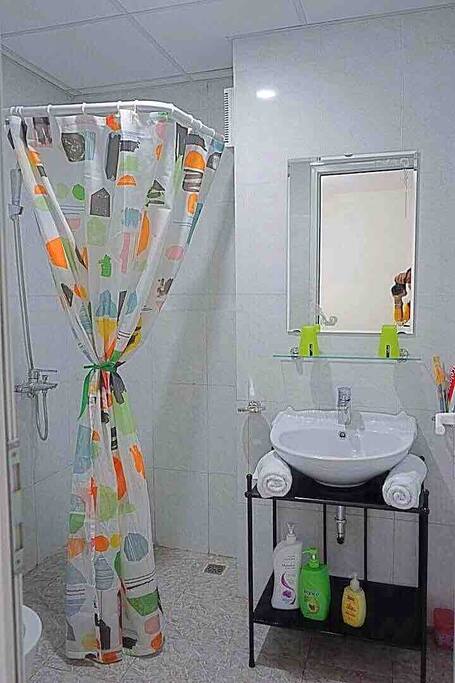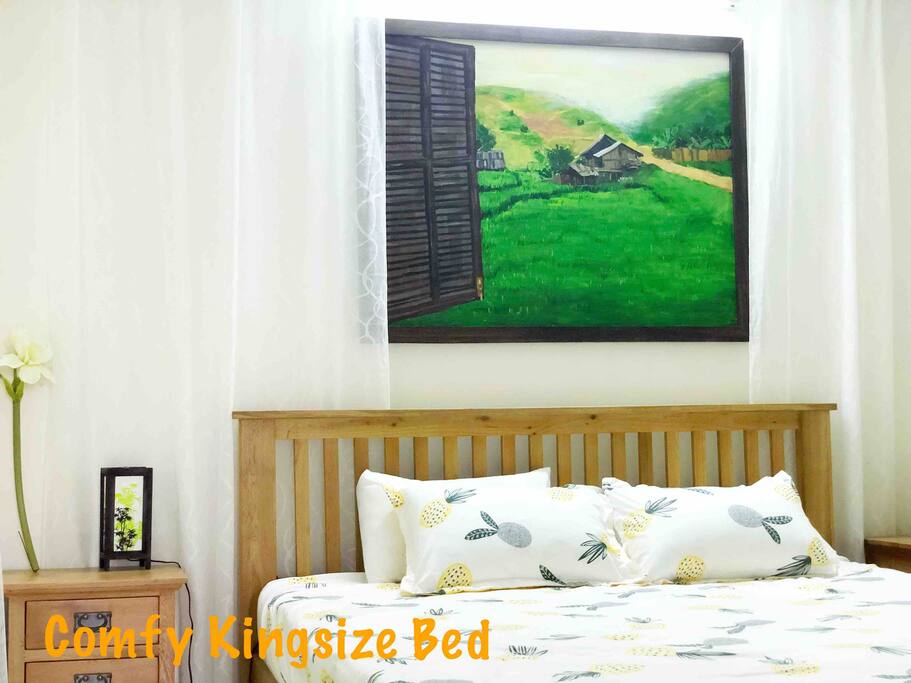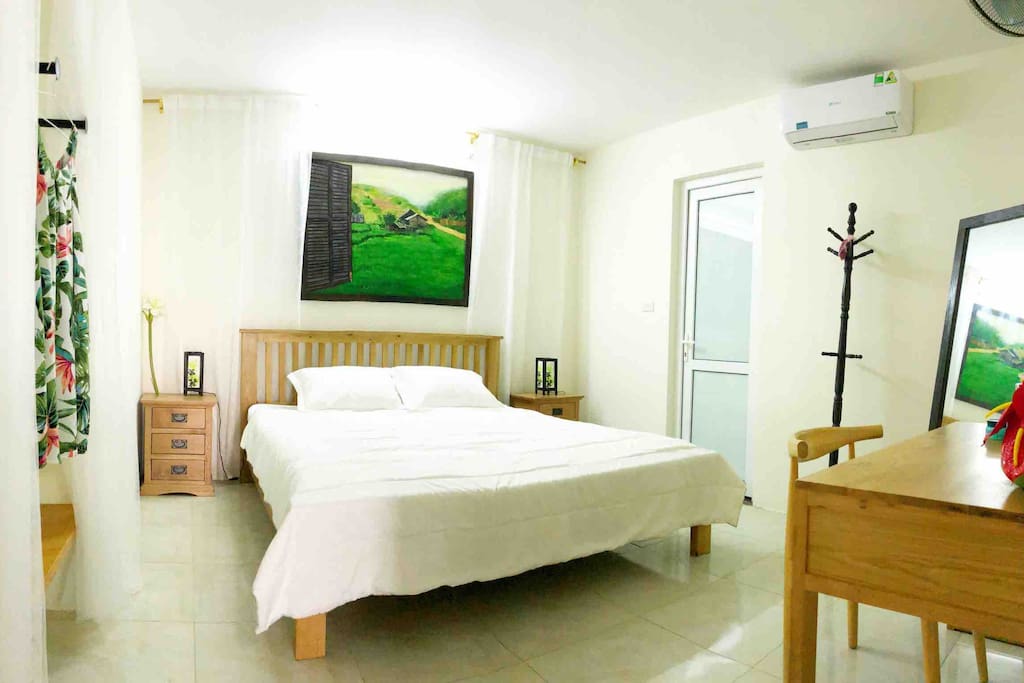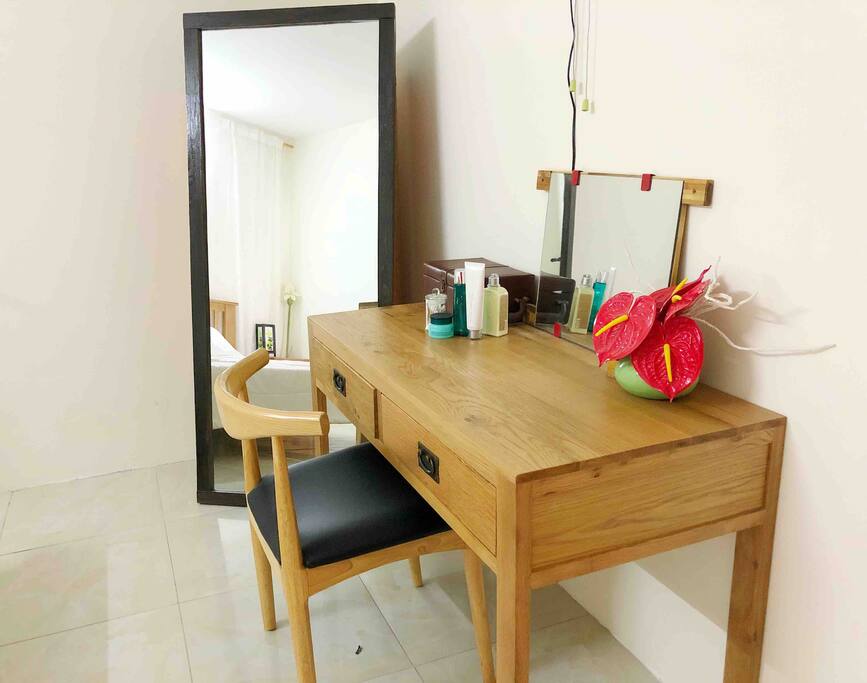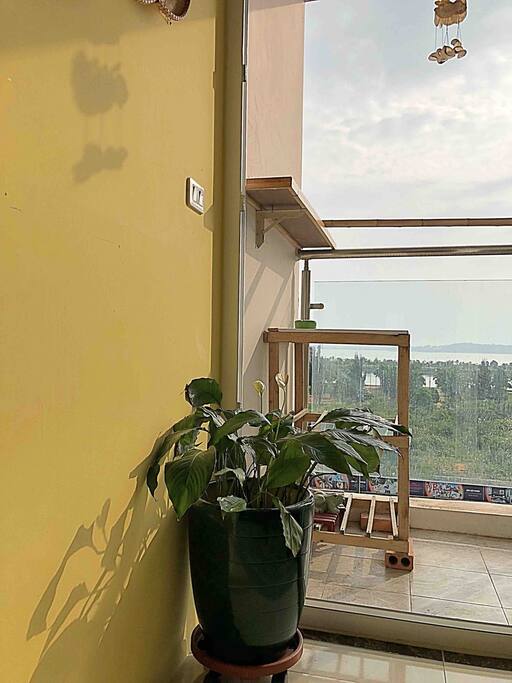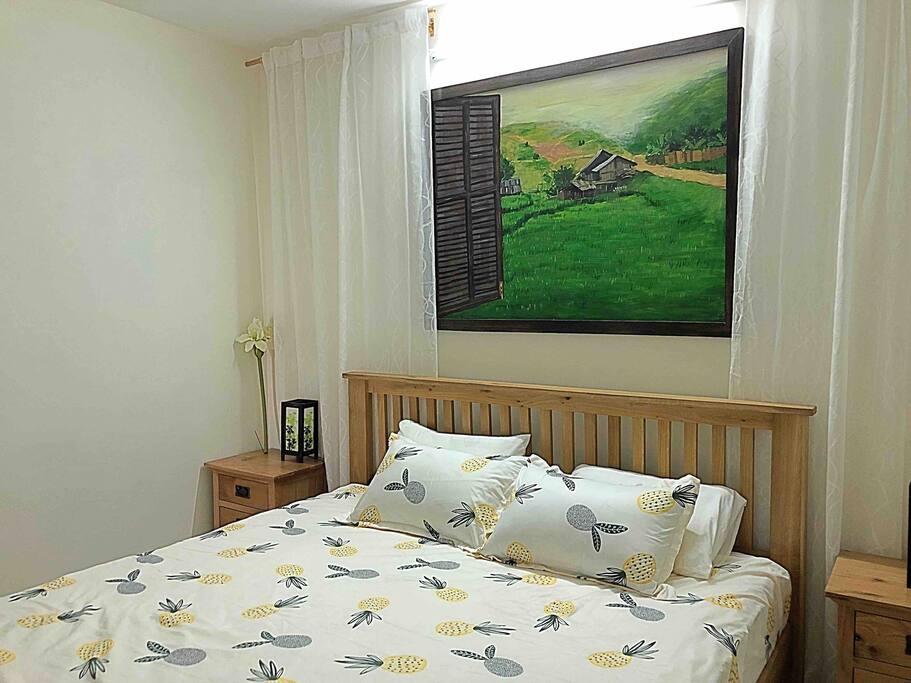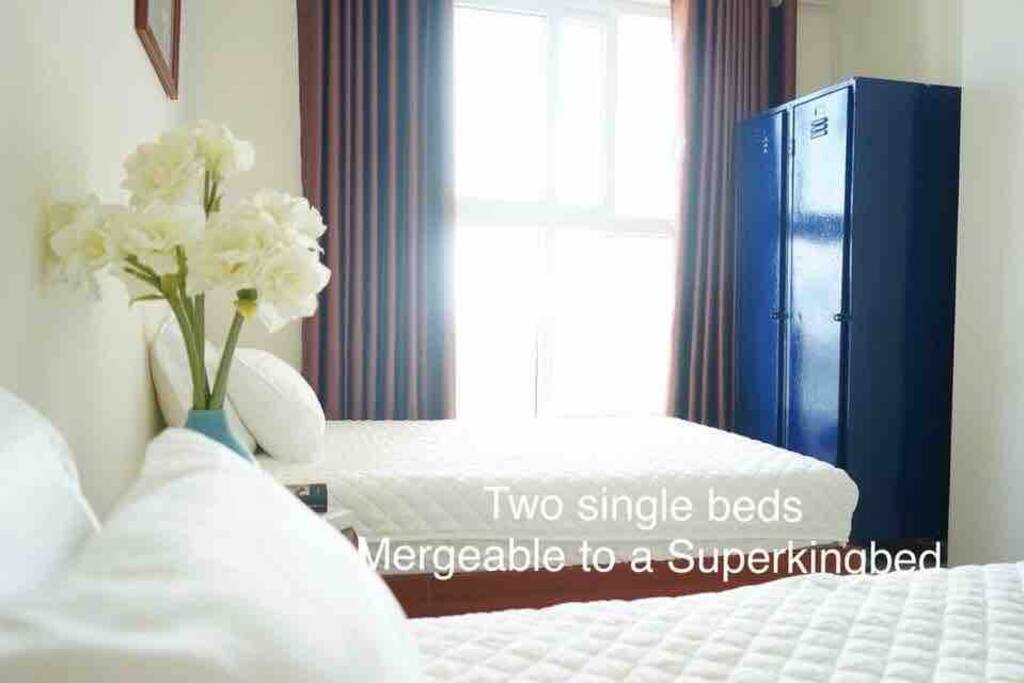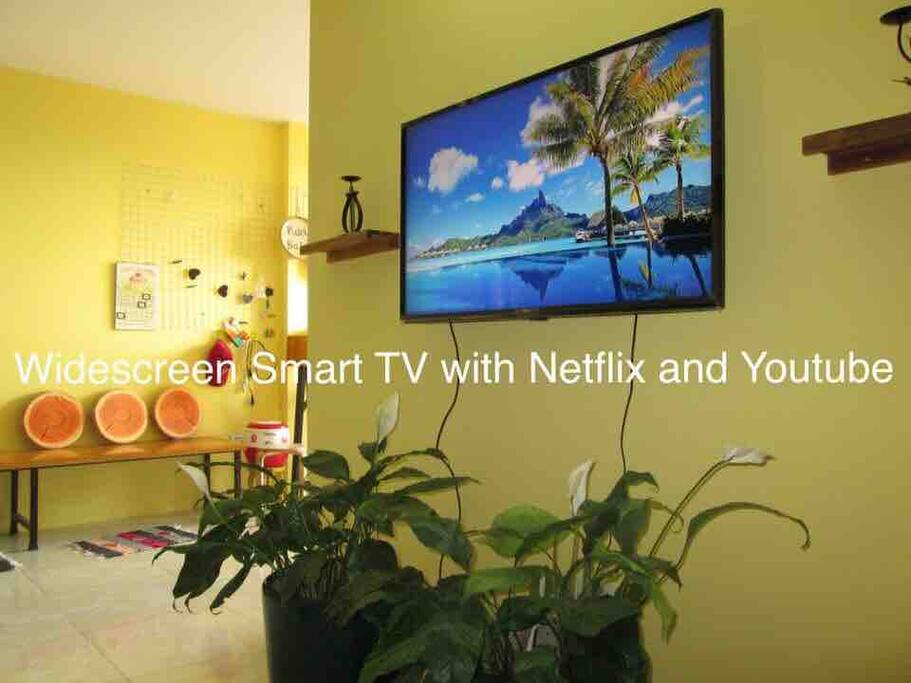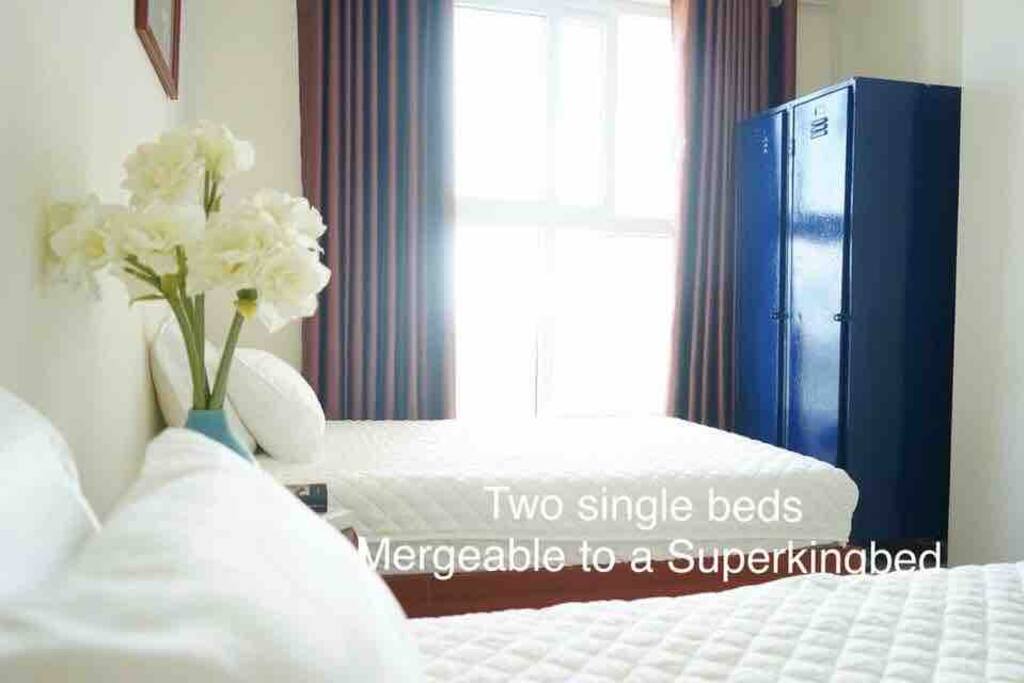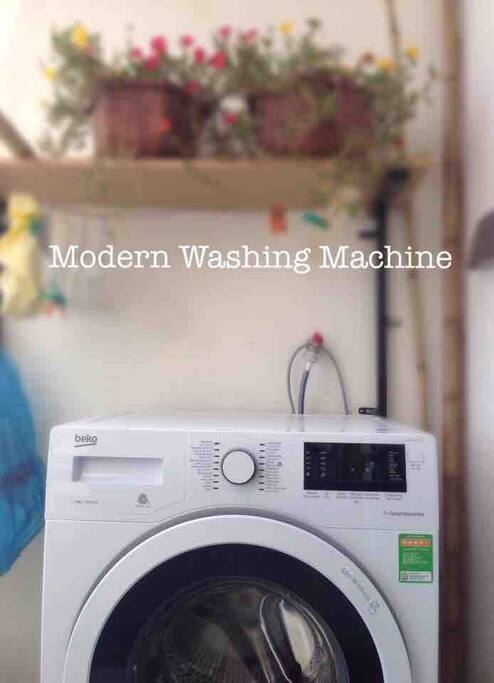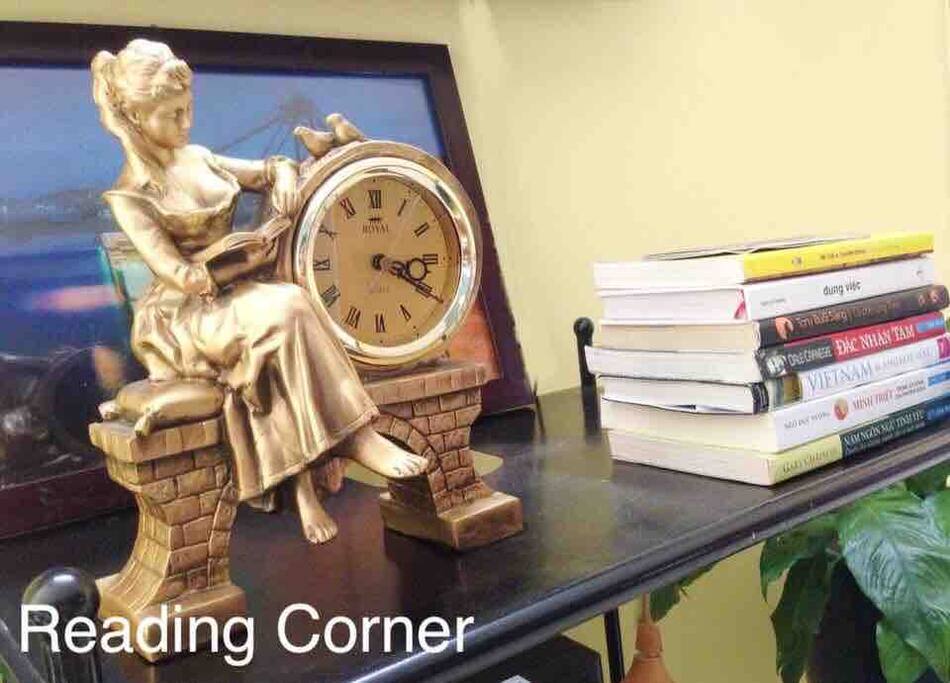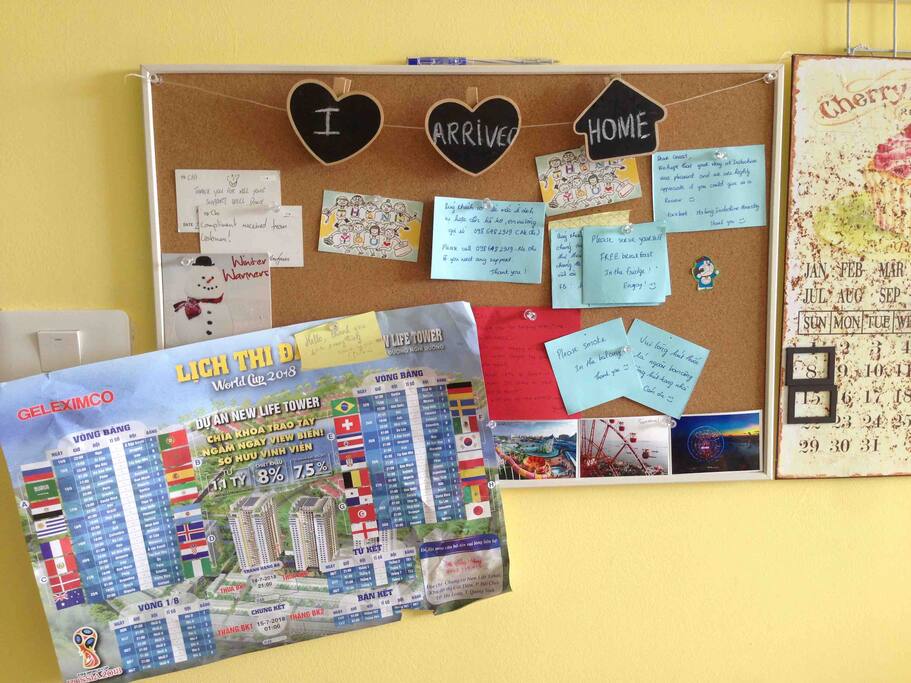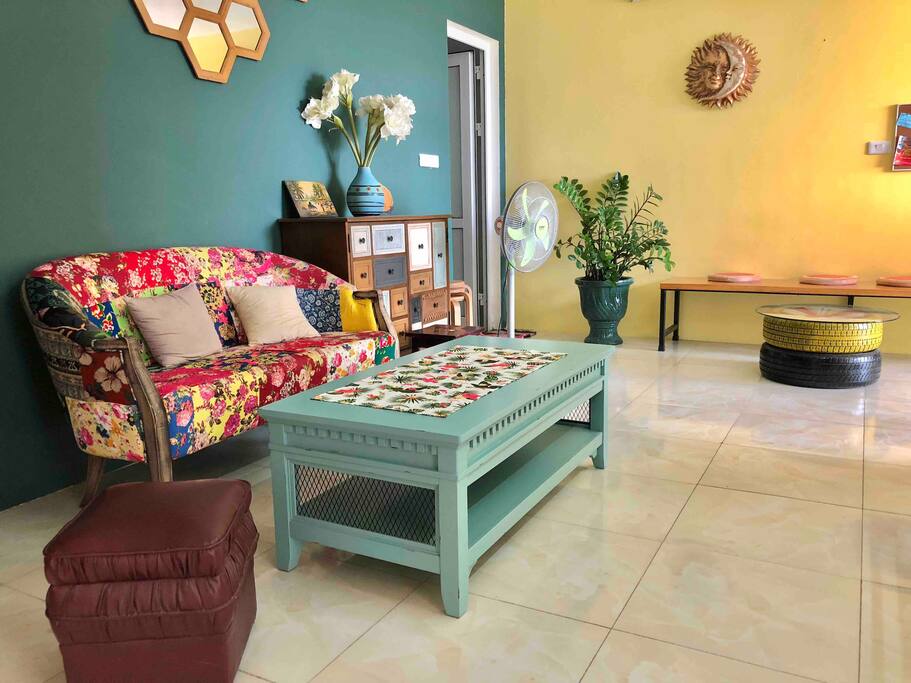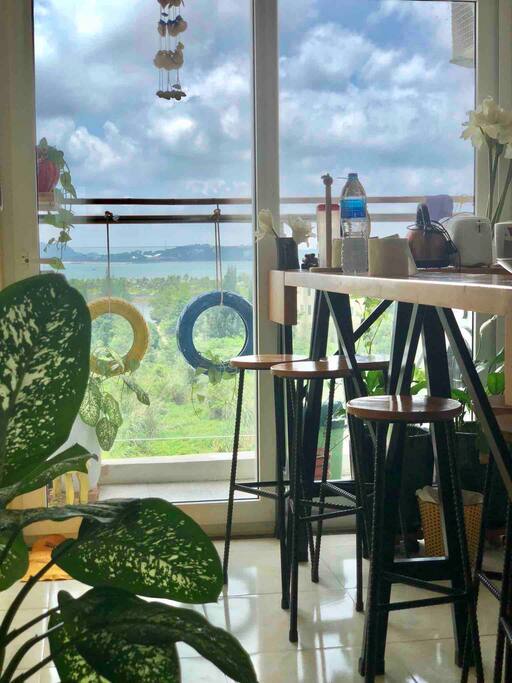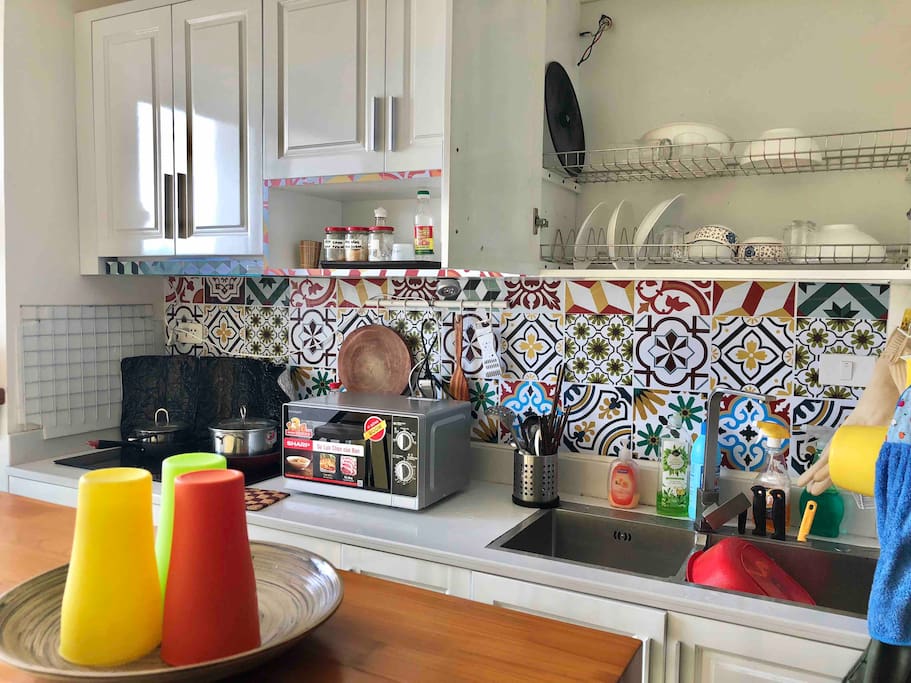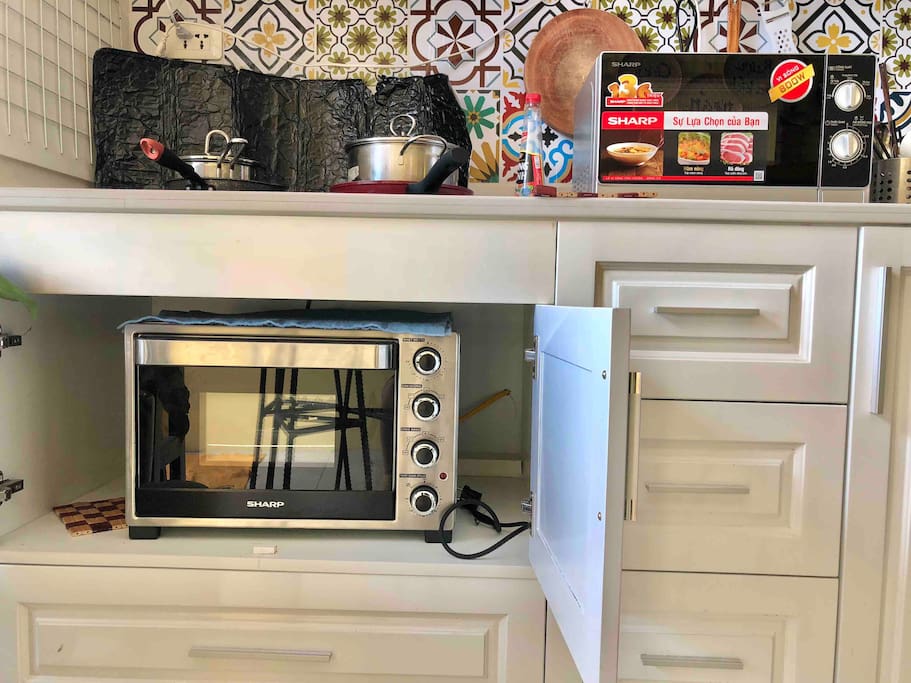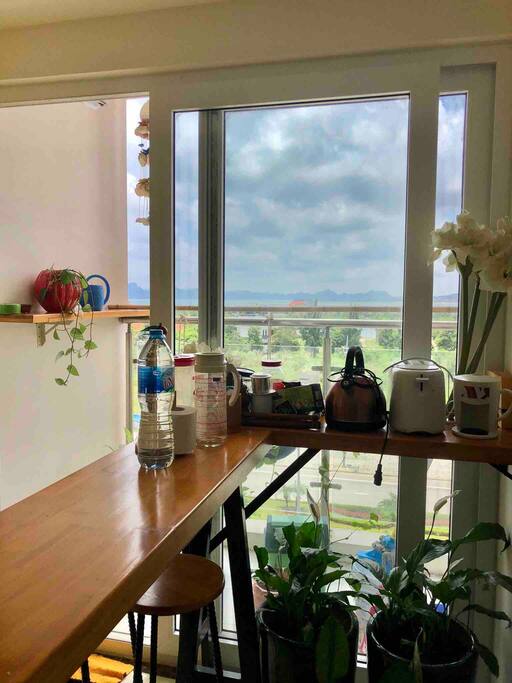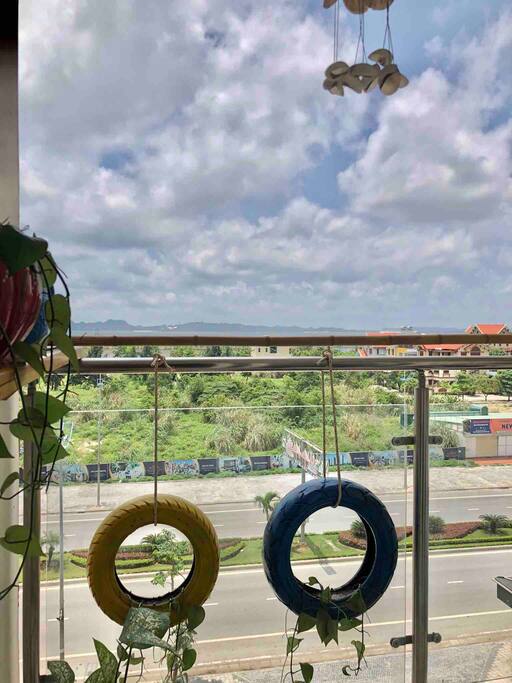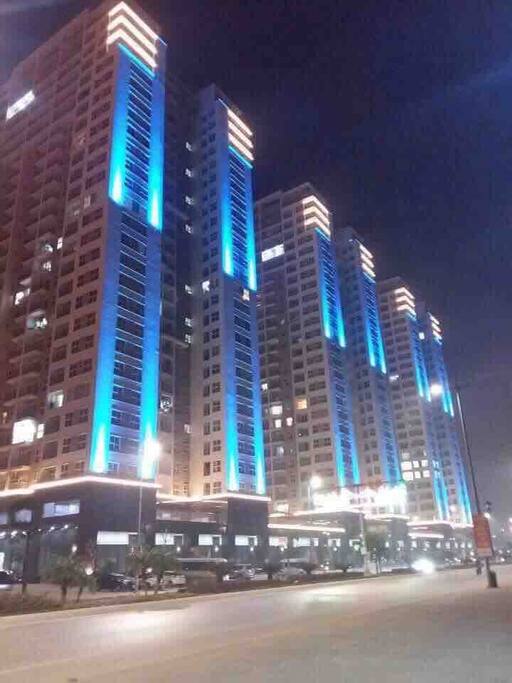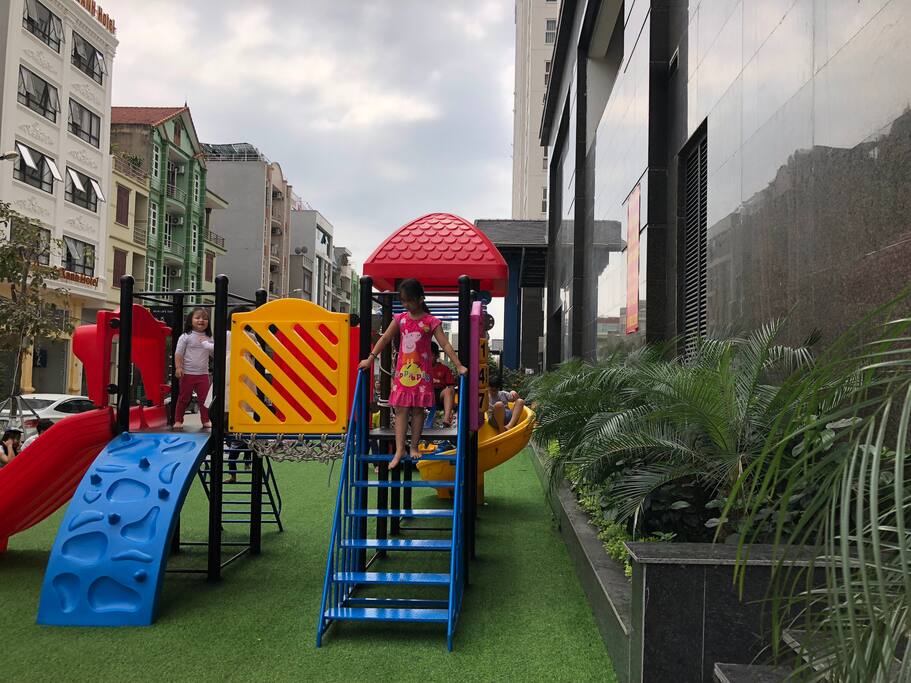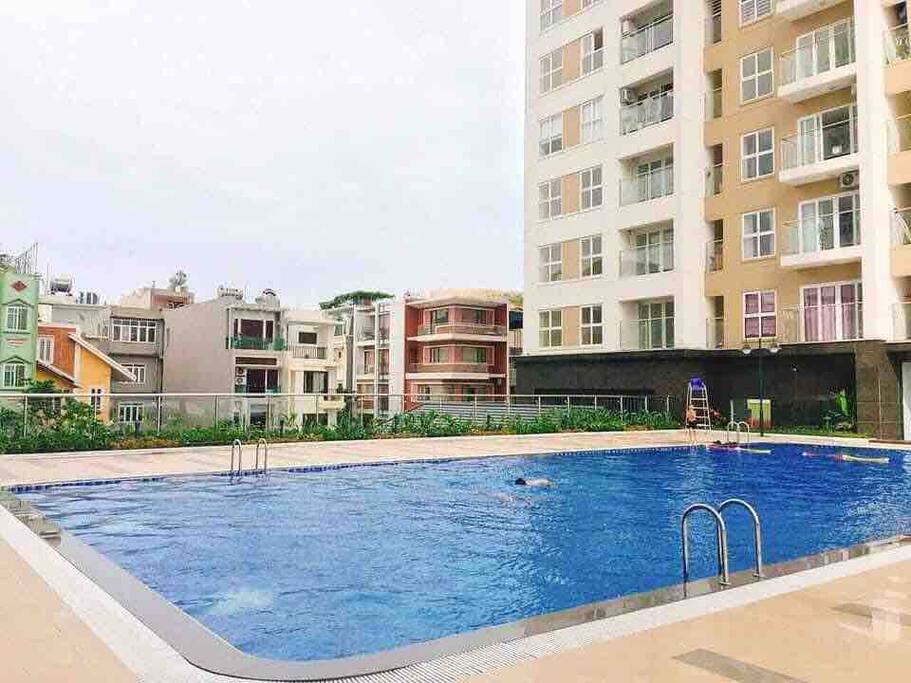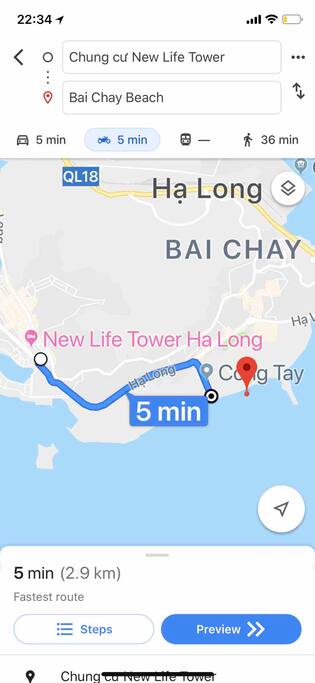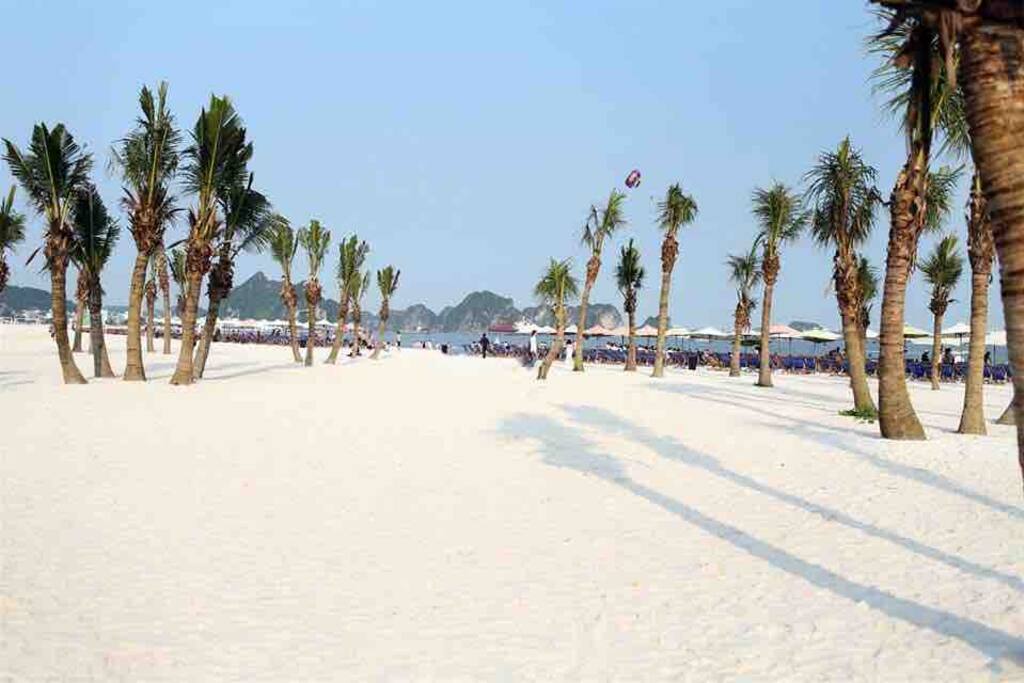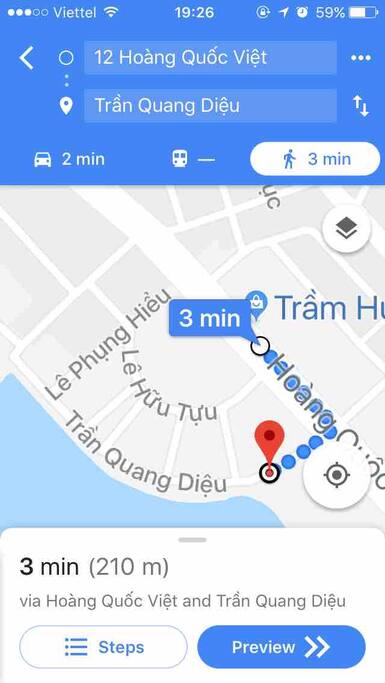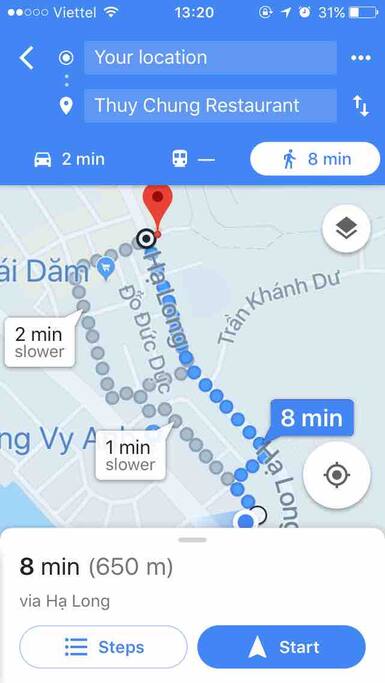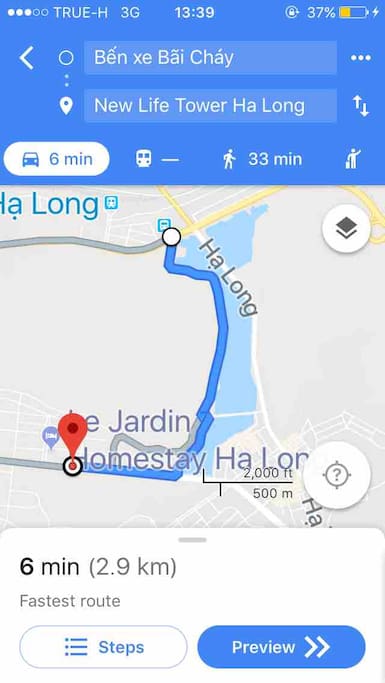 Về phòng này
Located in newly opened 27 floor New Life Tower in tourist centre of Ha Long Quang Ninh, this home is a brand new apartment offered beautiful bay view , access to outdoor pool and fully equiped. The place offers you easy access to local market, beaches and Ha Long Park, Tourist Boat Habor to Ha Long Bay, direct bus from/ to Ha Long airport, and ferry to Cat Ba. 100% of our customer were happy and felt
like home.
*There are two calming bedrooms with air-conditioning and fan : 1 king bed can accommodate up to 2 adults and 2 kids, two single beds that is movable to switch to 1 large bed for 3 adults.
*There is fully fitted kitchen with modern appliances and washing machine for customer's using. There is strong wireless internet connection so you can work while travelling.
*1 private balcony to enjoy bay view and little garden.
*02 clean restroom in the bedroom and shower room fully provided equipment and amenities.
*Free wireless wifi and 43 inches TV with cable channels.
*We offer free tasty Vietnamese filter coffee and tea.
The apartment is in A Building of New Life Tower which is closed to Muong Thanh 4 stars hotel.
I live nearby so I can support you shortly. I am local and have been travelled almost 20 countries so there is a lots to share especially local experiences and tourist information.
The apartment has bay view from the balcony and bedroom window. Parking spot is free.
– Shopping: convenience store is 1 mins walking from the building. Cai Dam market where you can buy seafood, vegestable, fruits and other things is just 10mins walking. Alternatively, Vincom shopping centre, Ha Long seafood floating market is 10 mins driving and Big C supermarket is 15 mins driving.
– Local food: there are lots of restaurants and street food around at affordable price.
– Outdoor pool is two floors down from home.
– 15mins walking to local beach
– 5 mins driving to Bai Chay beache or 1.5km away
– 5 mins driving to Sunworld
– 5mins driving to Bai Chay beach
– 5 mins driving to night market
– 5 mins driving to Sun Wheel
– 15 mins driving to Bai tho (poem) mountain
– Quang Ninh Museum is 6 km or 20 mins driving.
– 15mins driving to Tuan Chau island and ferry.
We will support you to book transportation logistics and tours (Ha Long Bay tour, Fishing tour, Mountain tour and China crossed border tour). Currency exchange is also available.
Offer bus services pick up/drop off at homestay/hotel between Ha Long – Sapa and Ha Long – Ninh Binh
– City public Buses: bus no.03 go to Bai Chay tourist center and connecting bus station to Ha Noi, Sapa, Da Nang, Hai Phong. To get to Hon Gai(Bai Tho mountain, Museum, Exhibition center, Ha Long market, etc.) take bus number 01.
– It is easy to get taxi or grab in the area.
– Electric car services are also available.
– We offers motorbike for rent at $8 per day.
– To go to ferry in Tuan Chau island for bay tour, take taxi/ grab.
– We offer bay tour at $35 per person included pick up at homestay, bay tour tickets, lunch on boat.
– We offer Ha Long half day city tour at $10 per person. Route: HaLong indochine homestay – Ha Long road (Bai Chay beach, Sunworld water park, sun wheel, old ferry station) – Tran Quoc Nghien seashore road – fishing port – Ha Long market – General Tran Quoc nghien Temple – Museum & Exhibition center. Minimum 2 people maximum 7 people, subject to availability. Book in advanced.
– The nearest airport is Cat Bi International Airport which is 1.5-2hrs from the accommodation.
– From Jan 1st 2019 new highway connecting Ha Long and Hai Phong completed, it takes 40 mins to reach Cat Bi airport and 1.5 hours to Ha Noi from Indochine Homestays.
Offer bus services pick up/drop off at homestay/hotel between Ha Long – Sapa and Ha Long – Ninh Binh
Outdoor pool is under maintenance and scheduled to open by end of May 2018.
Thông tin chính về phòng
Không gian

Chứa : 7

Phòng tắm : 2

Gường : 3

Kiểu giường : Giường nằm

Phòng ngủ : 2

Loại phòng: Toàn bộ nhà / Căn hộ

Không gian được cung cấp:

Giá

Khách thêm : Miễn phí / đêm

Chính sách hủy:

Đến / rời

- Giờ nhận phòng là 14

- Thời gian trả phòng là 12

Yêu cầu:
Không có bài đánh giá nào để hiển thị.