Honey moon nice room by Handy apartment – Handy
Thành phố Nha Trang, Khánh Hòa, Vietnam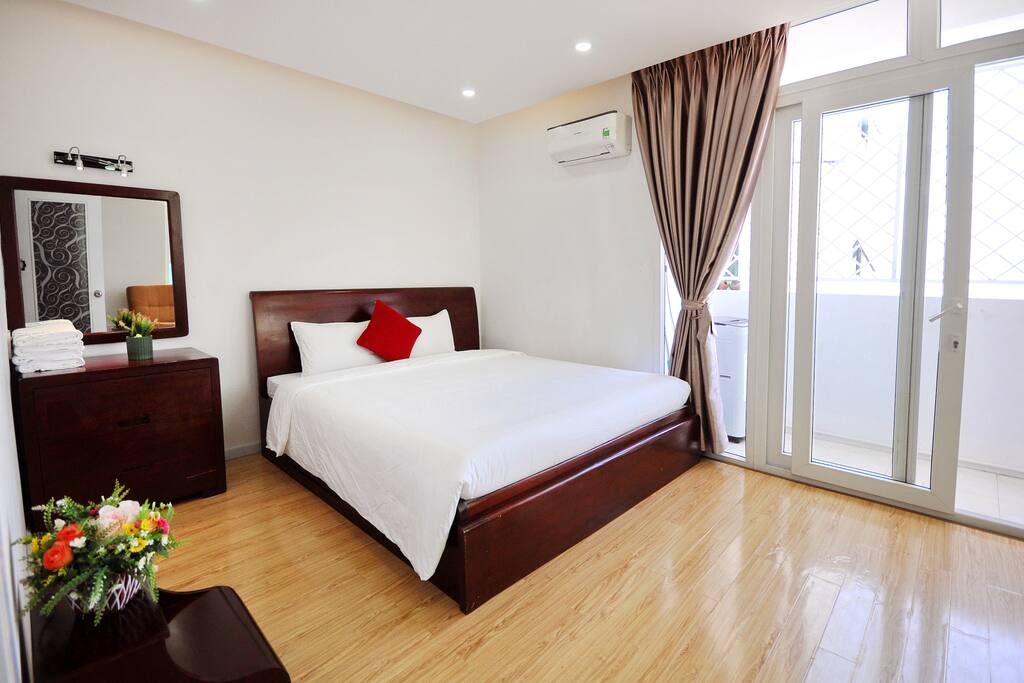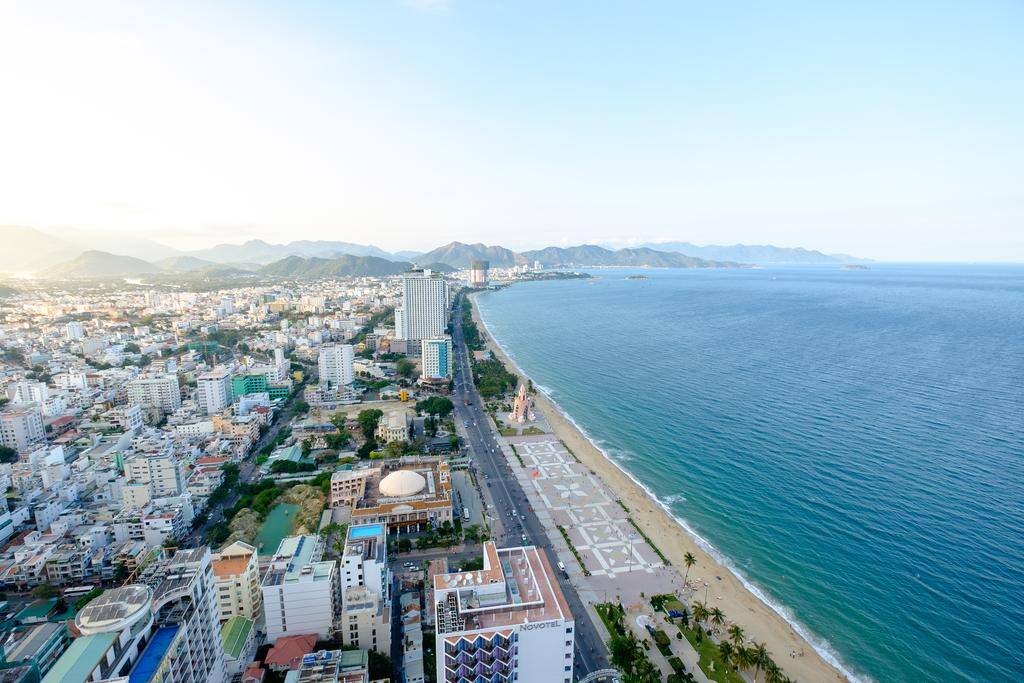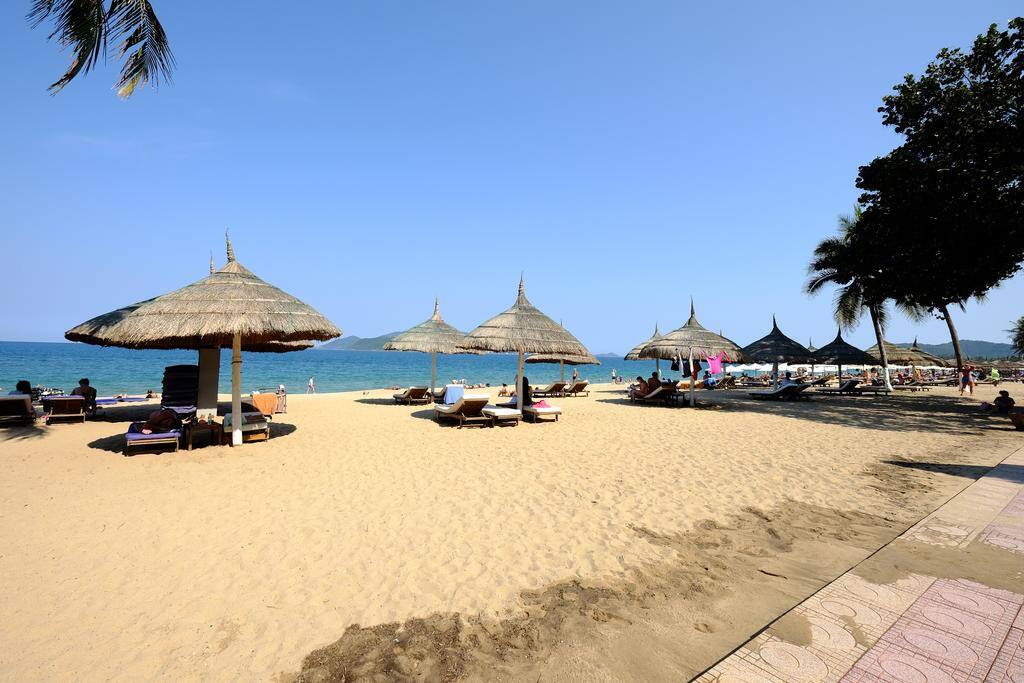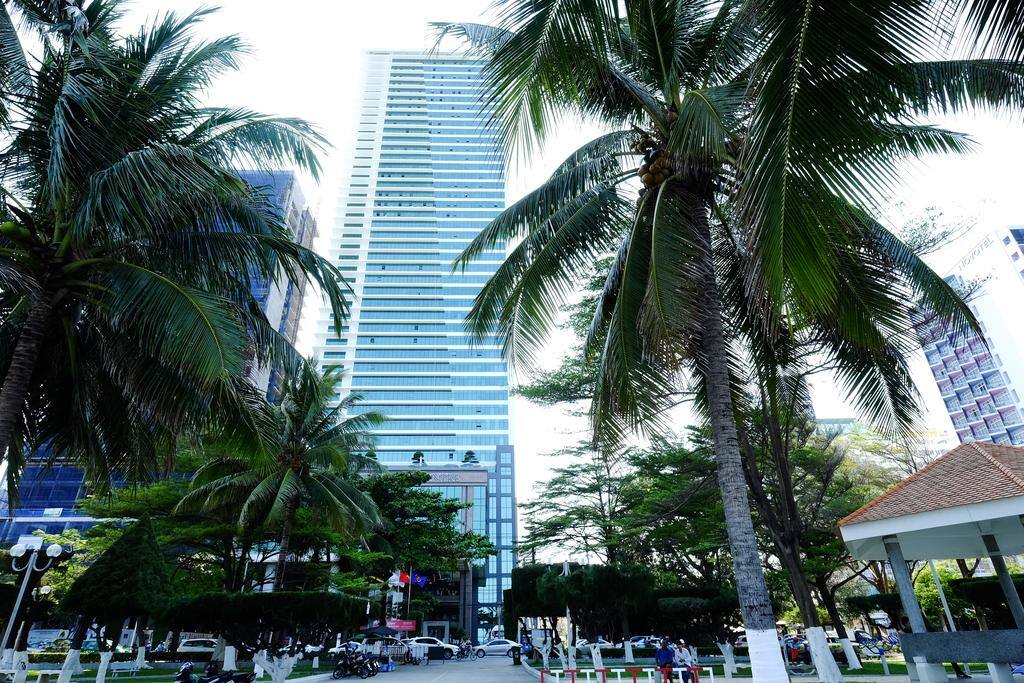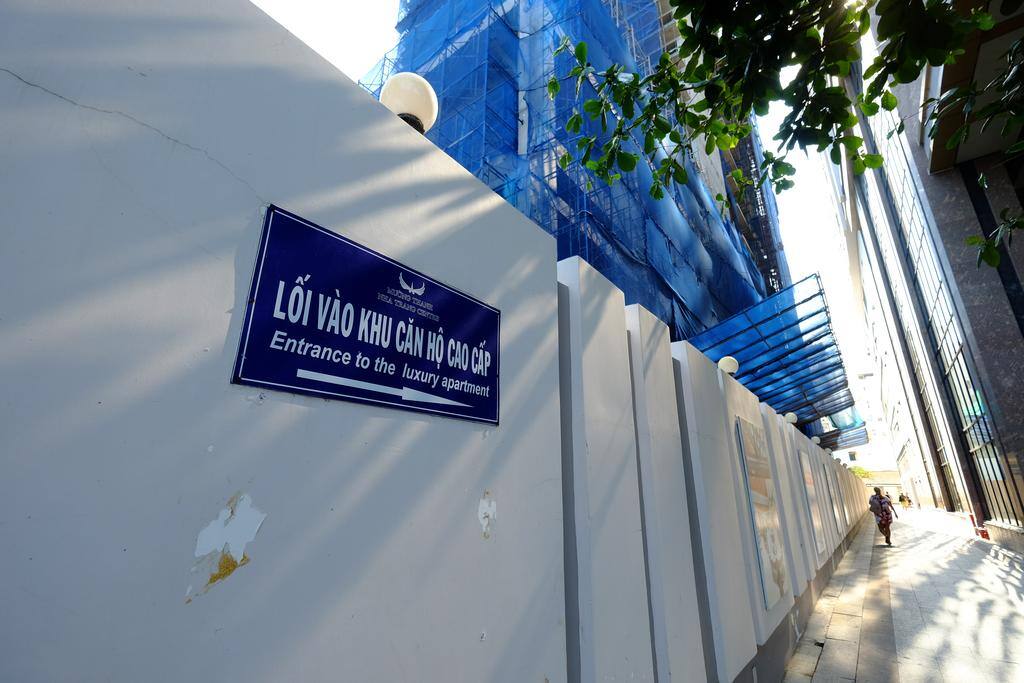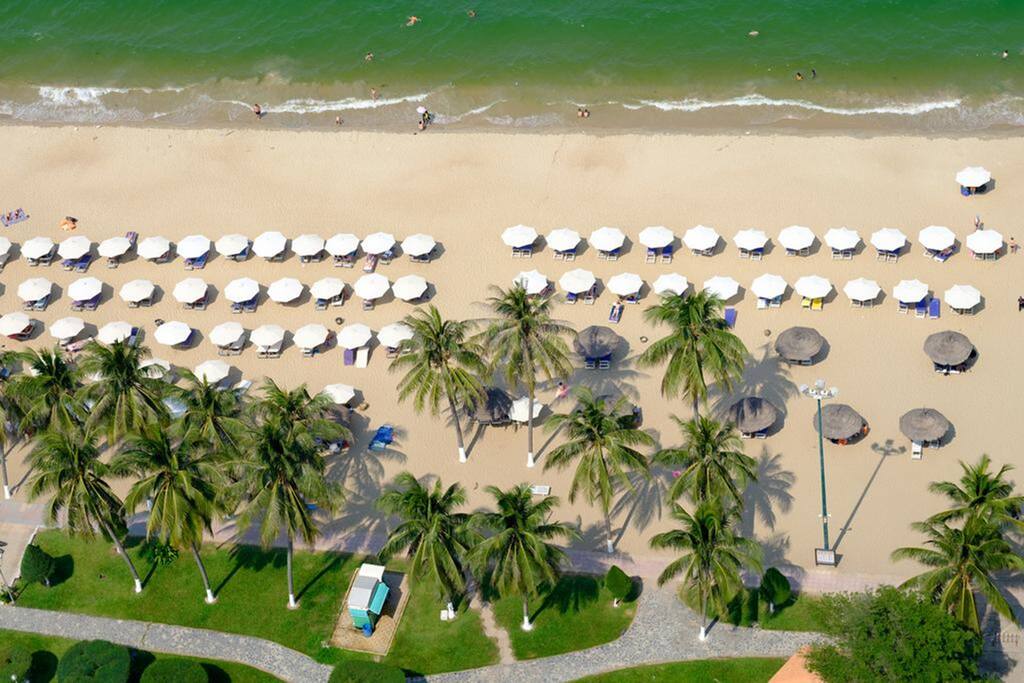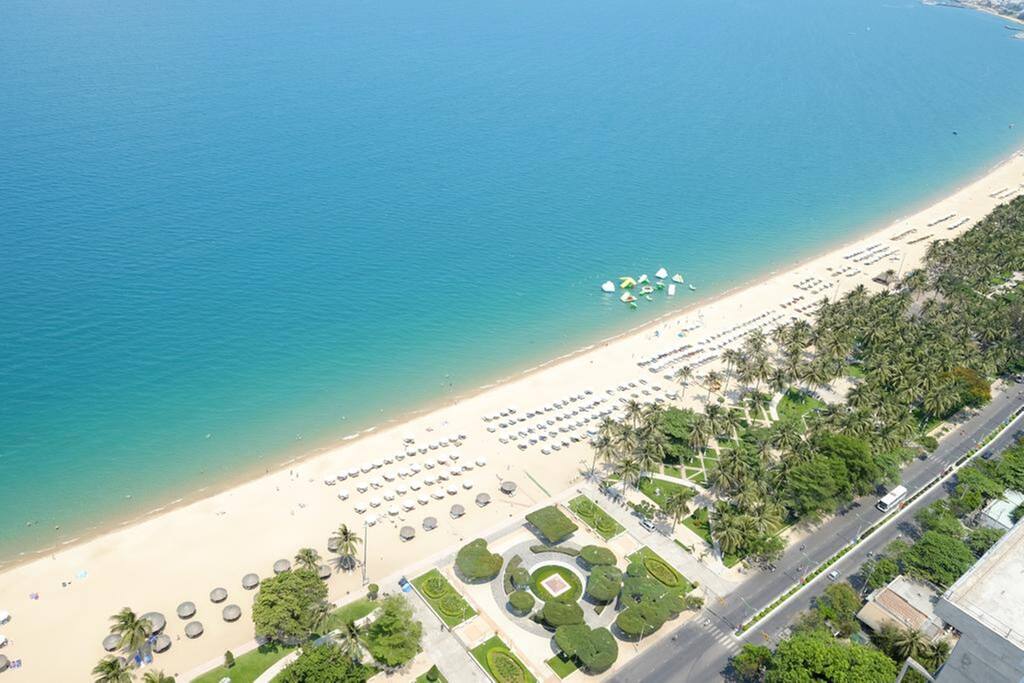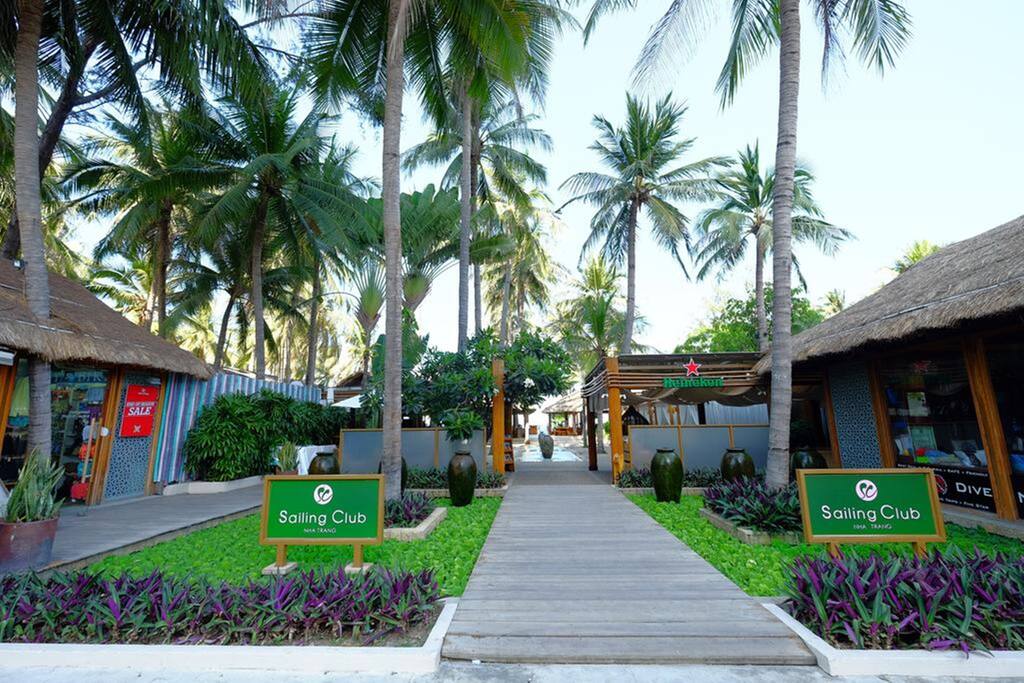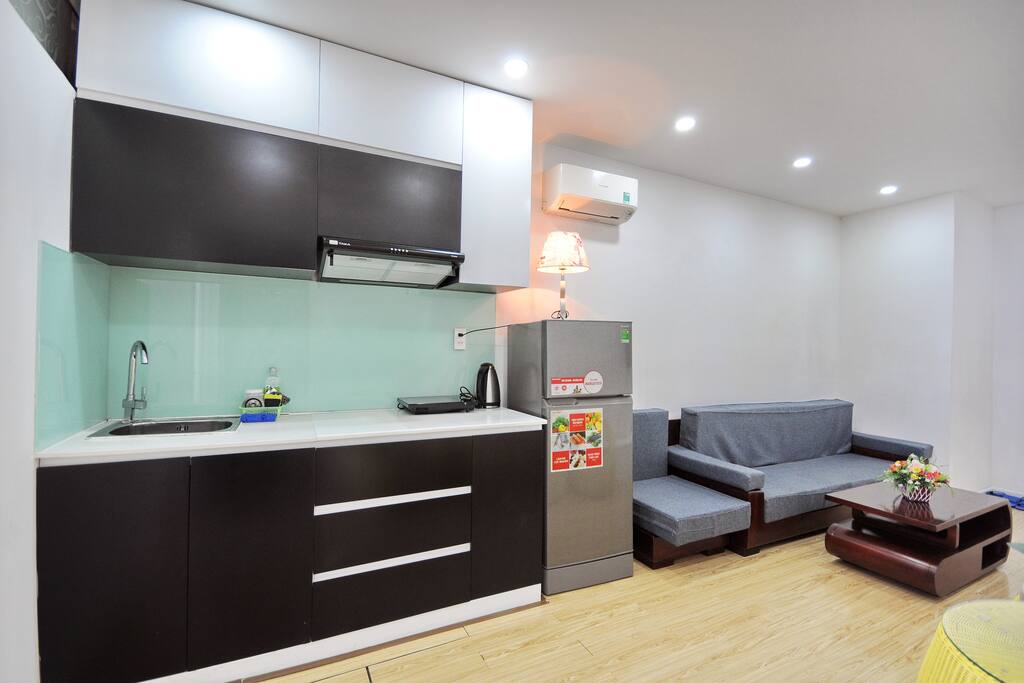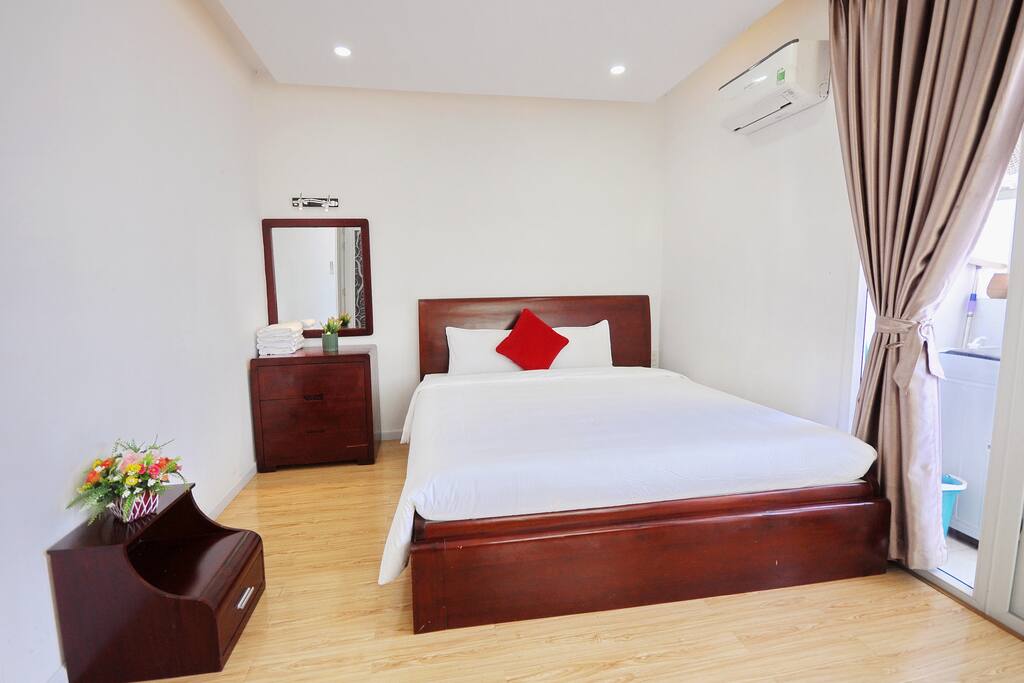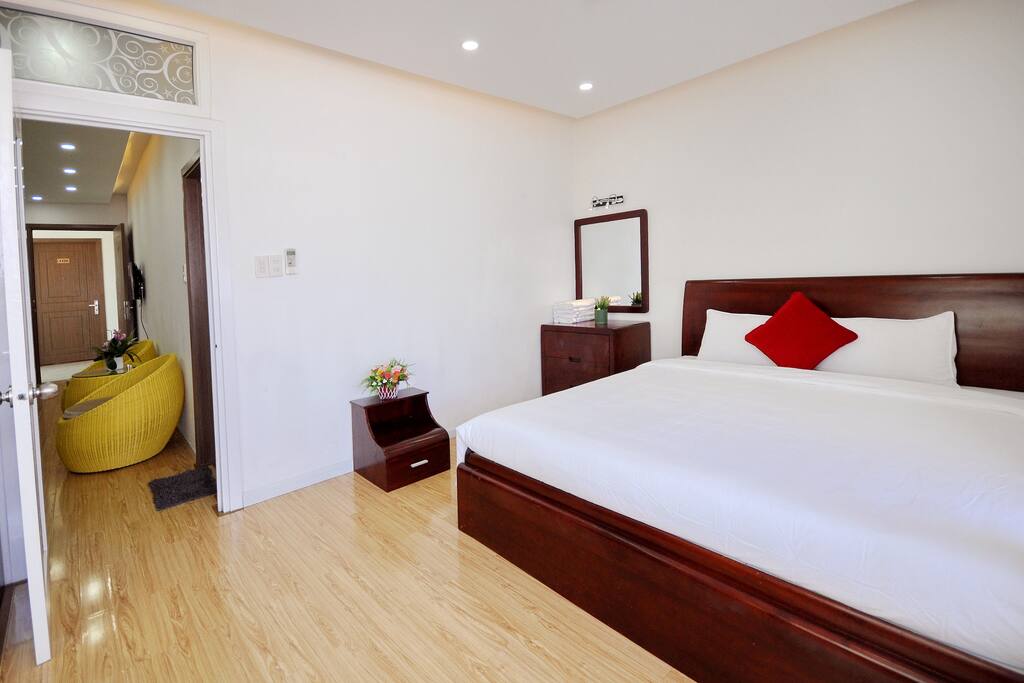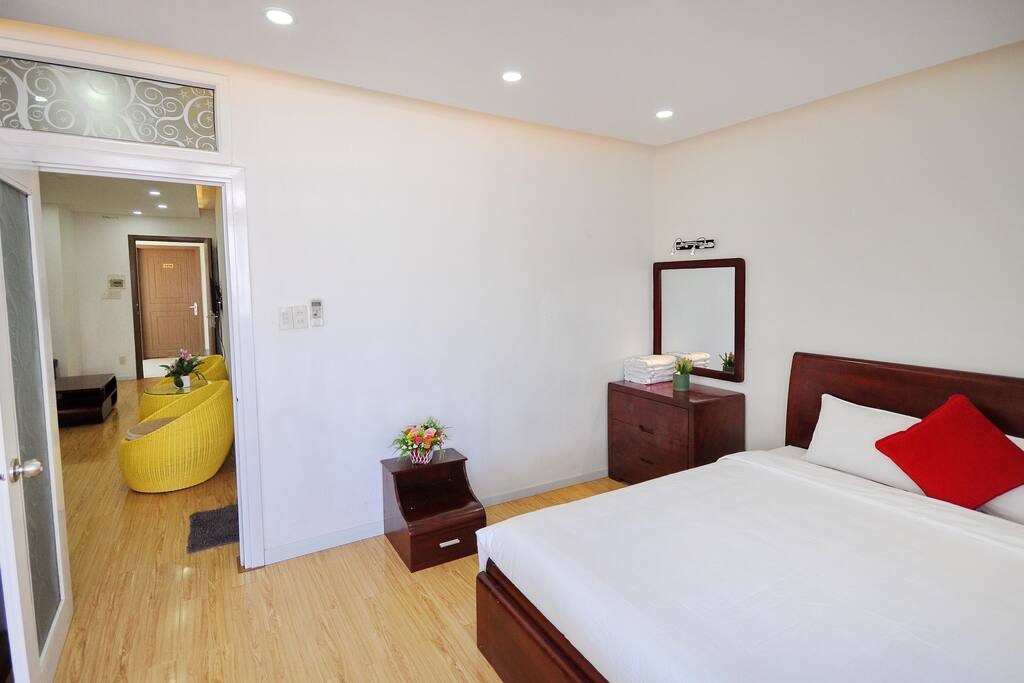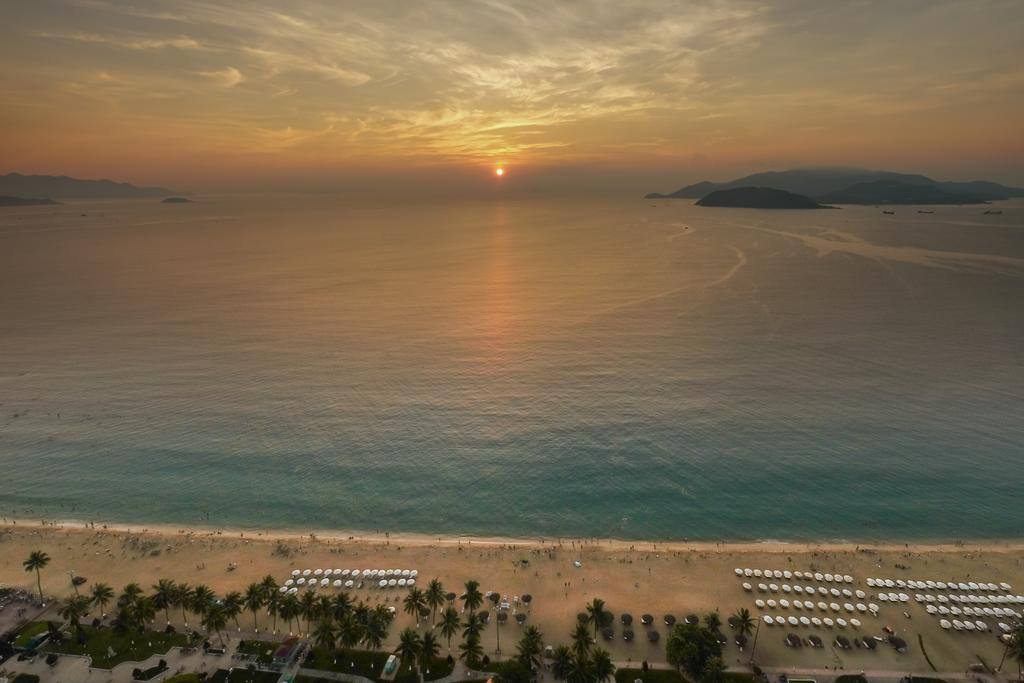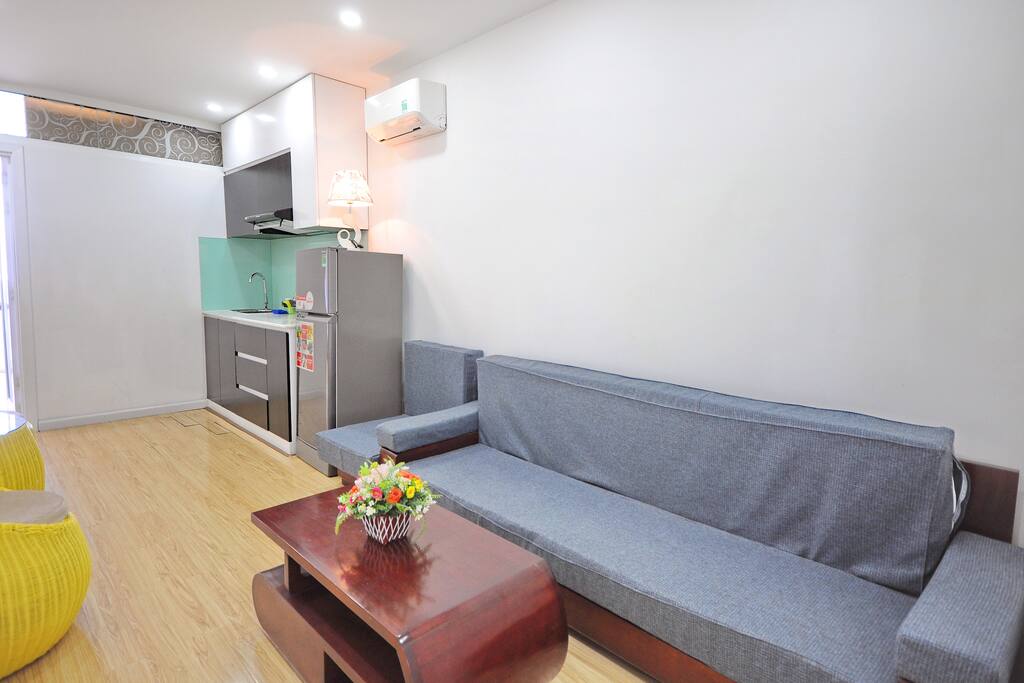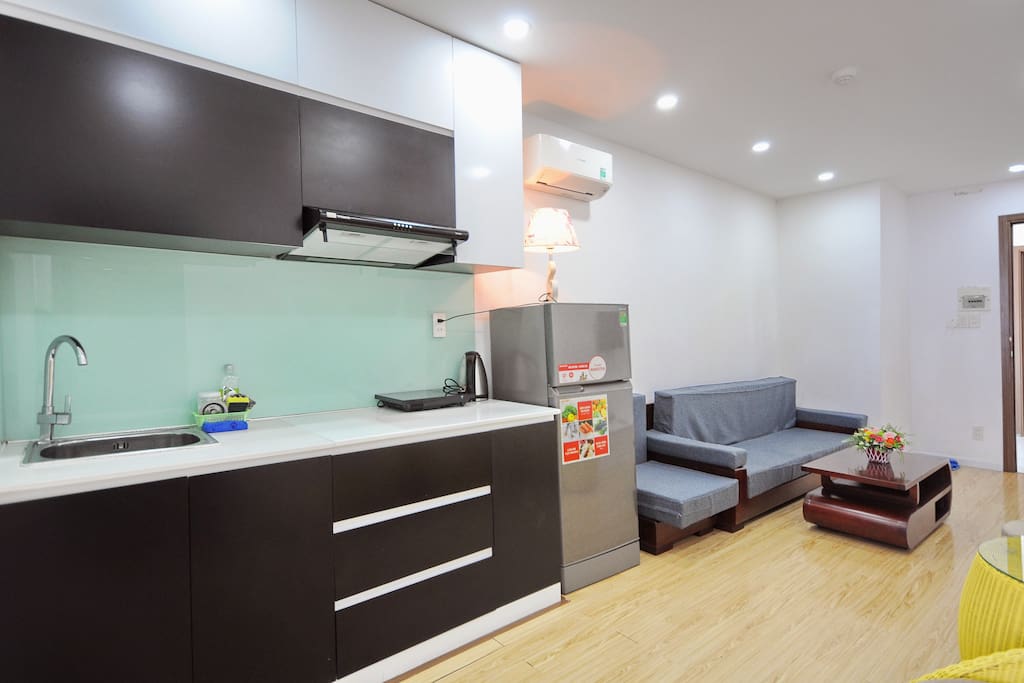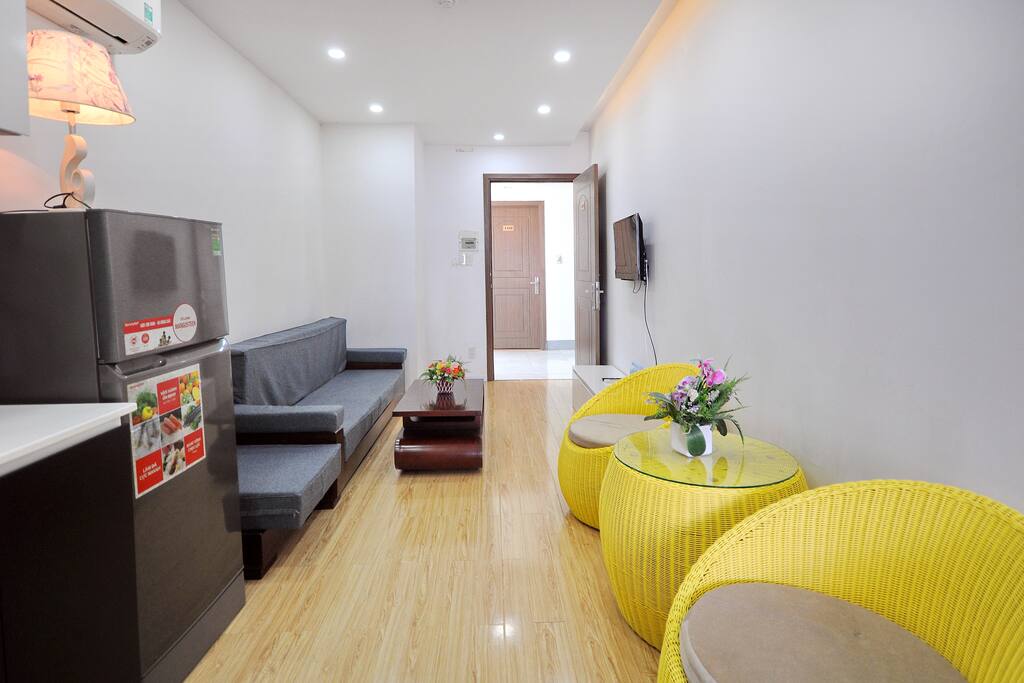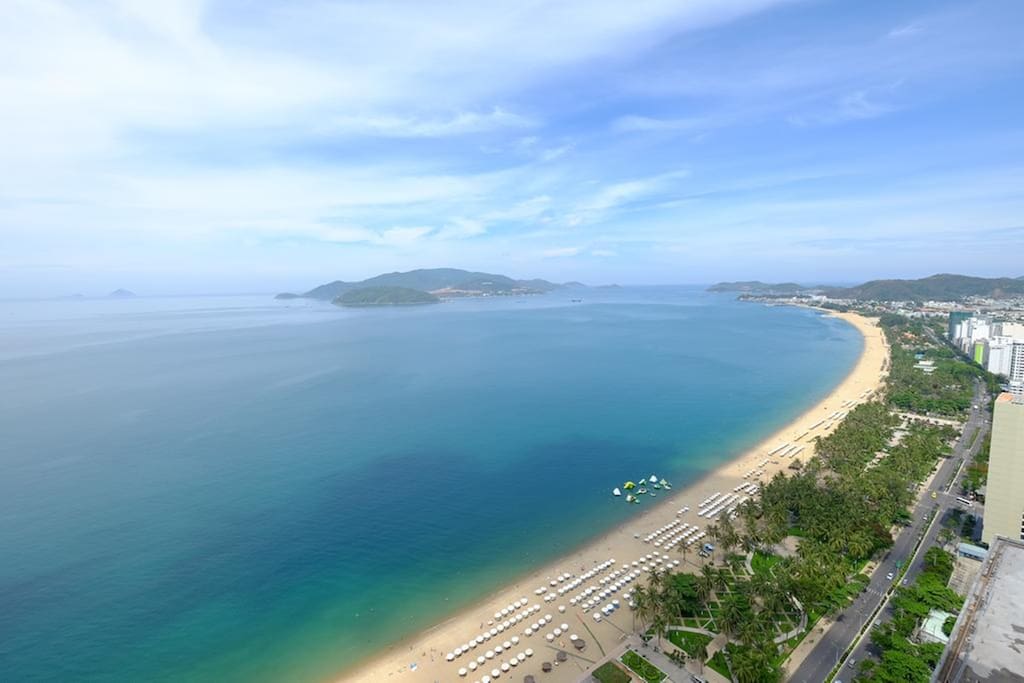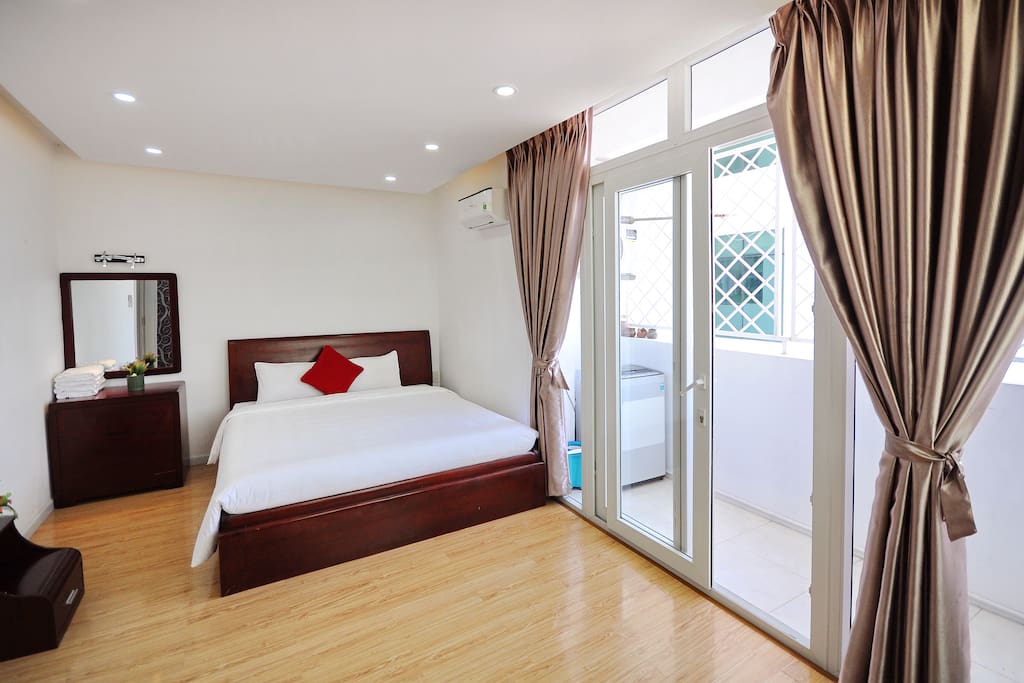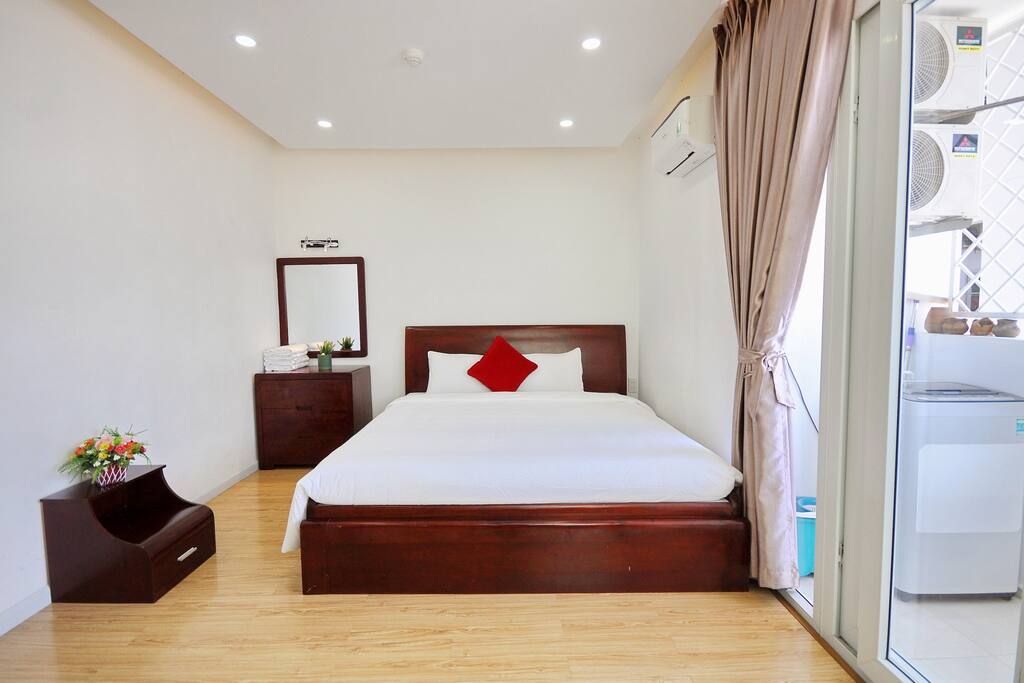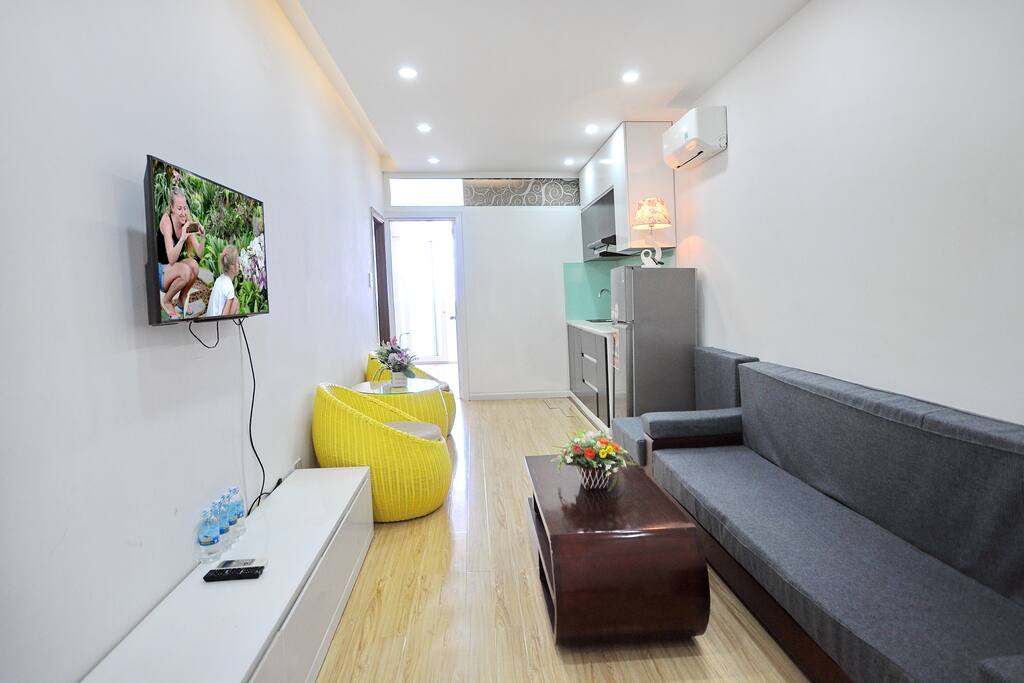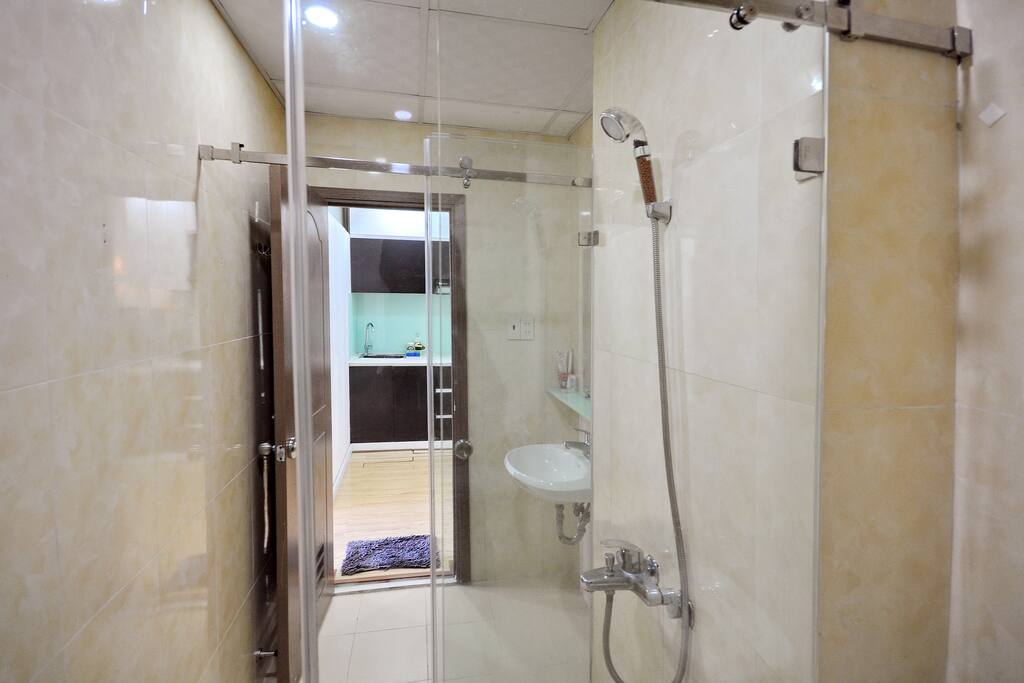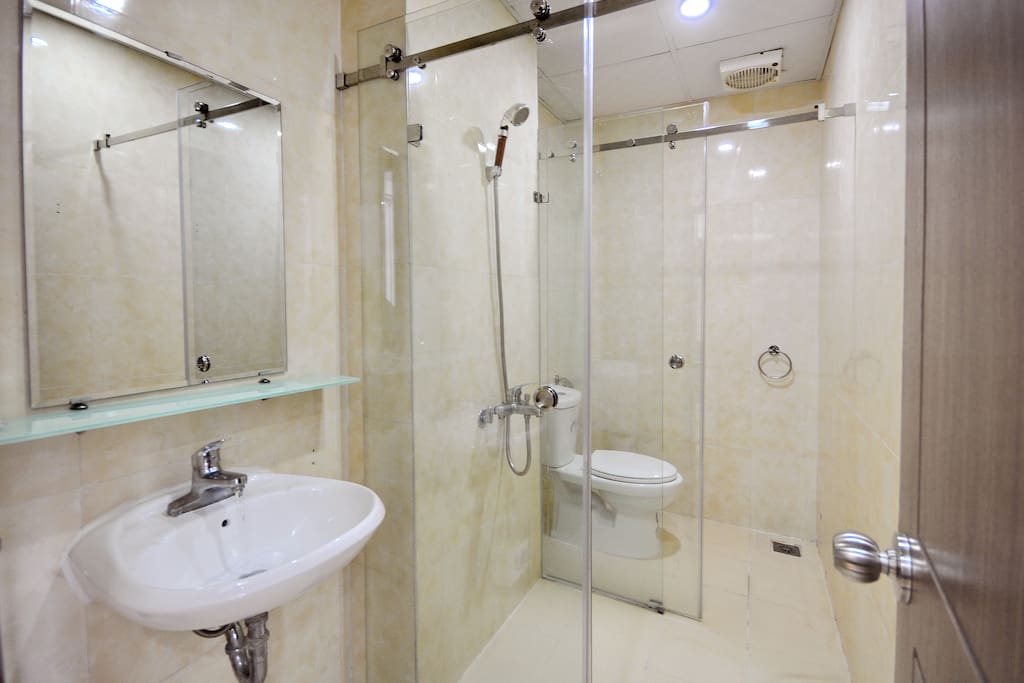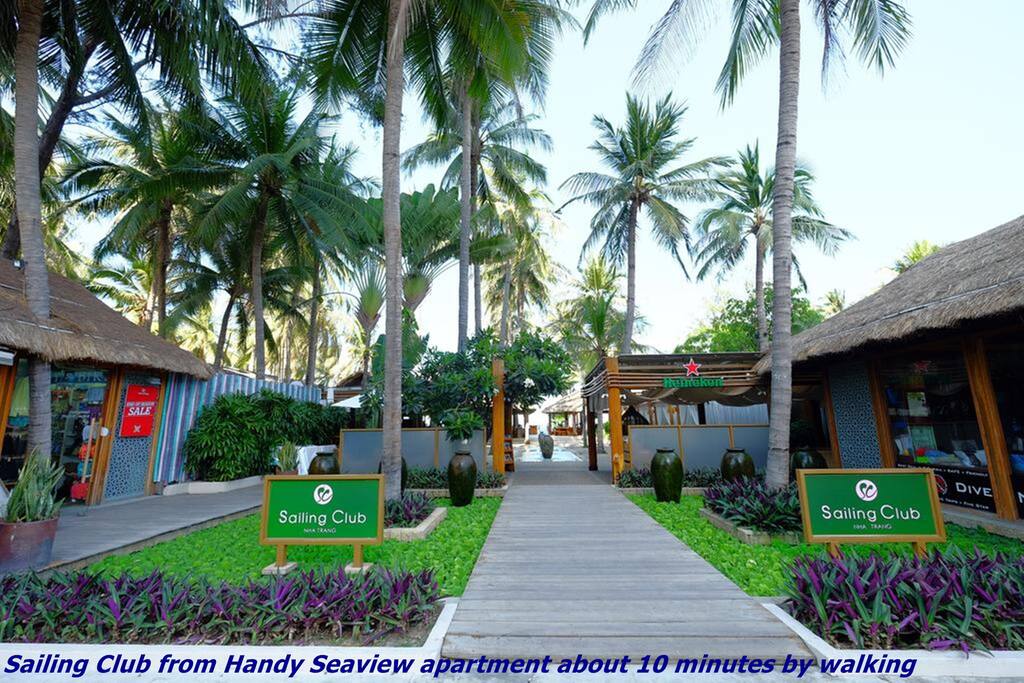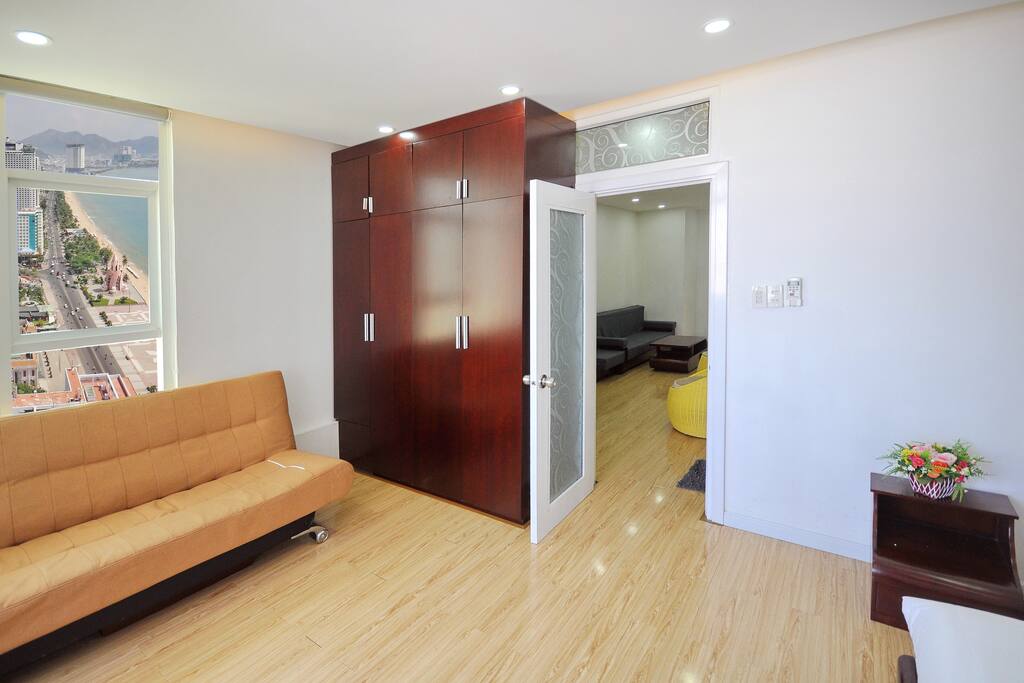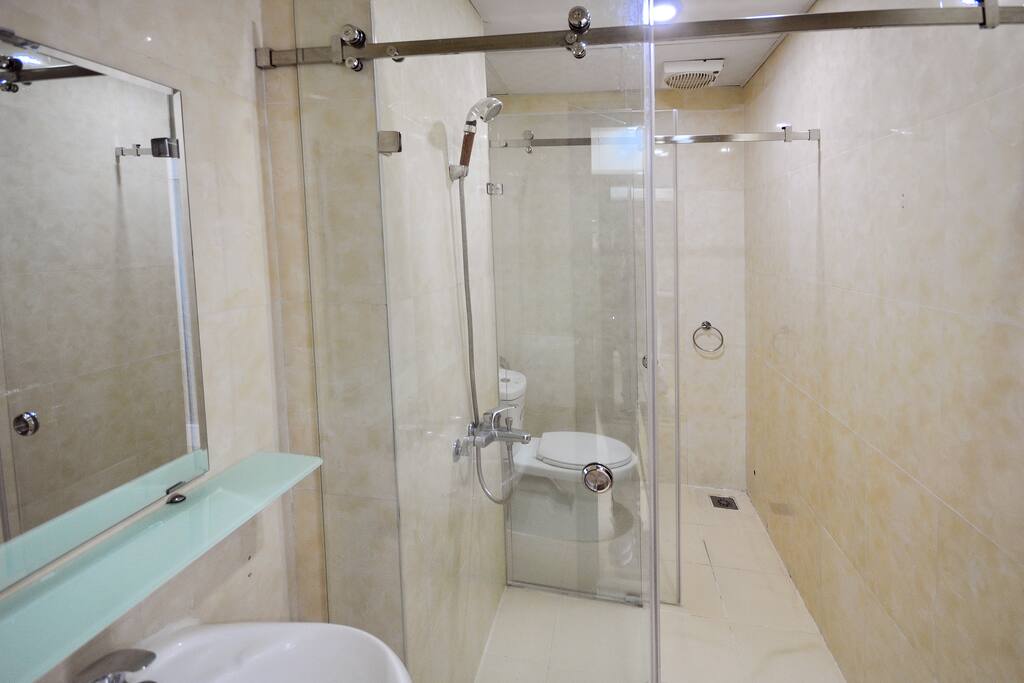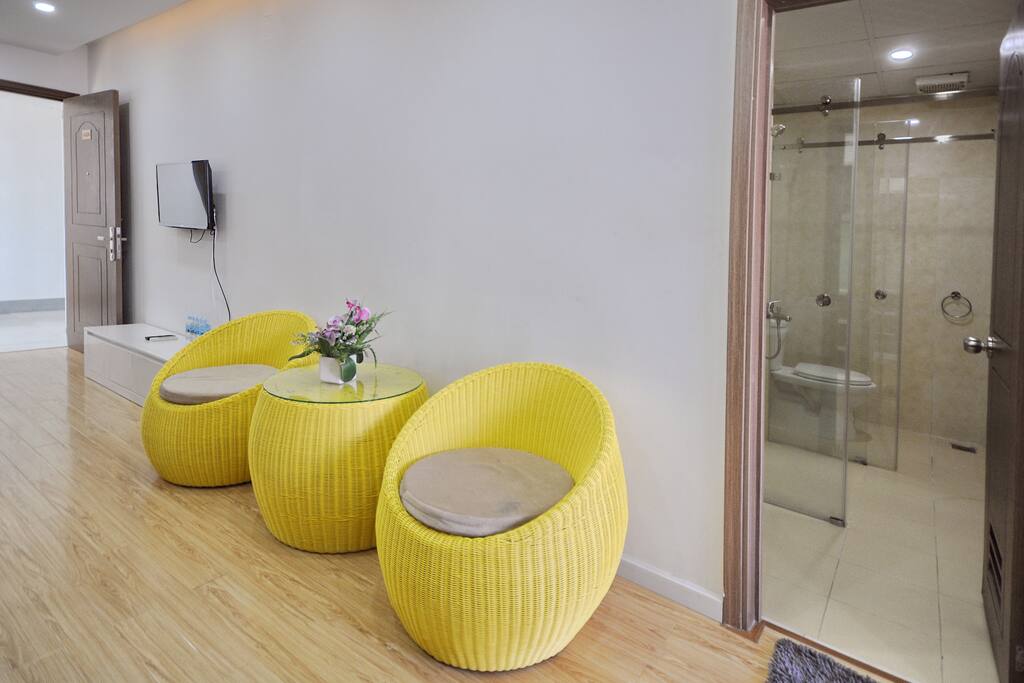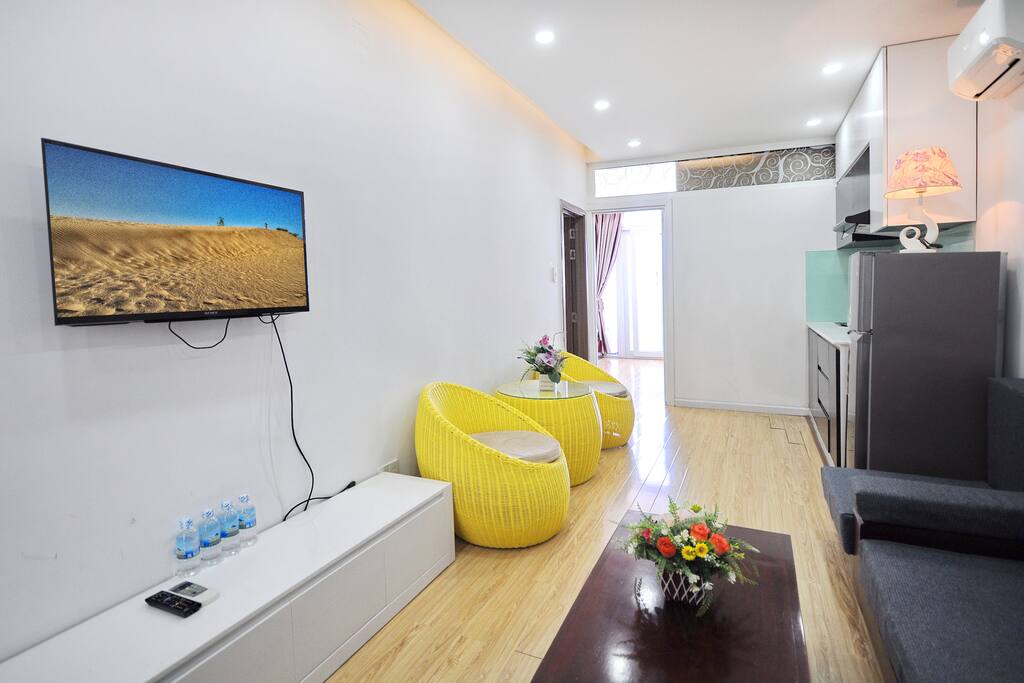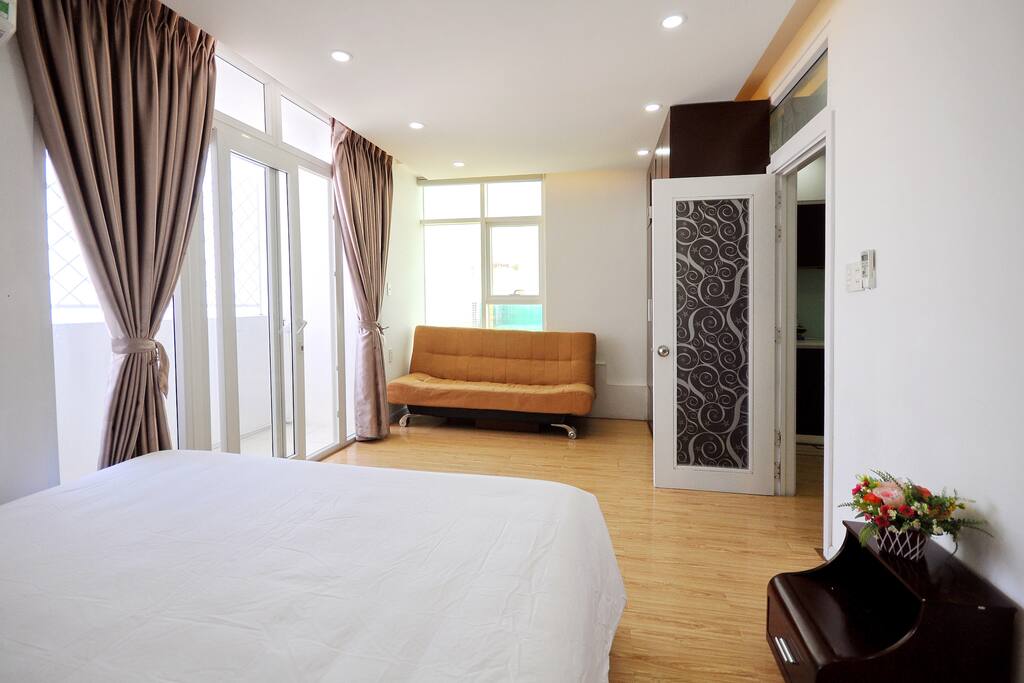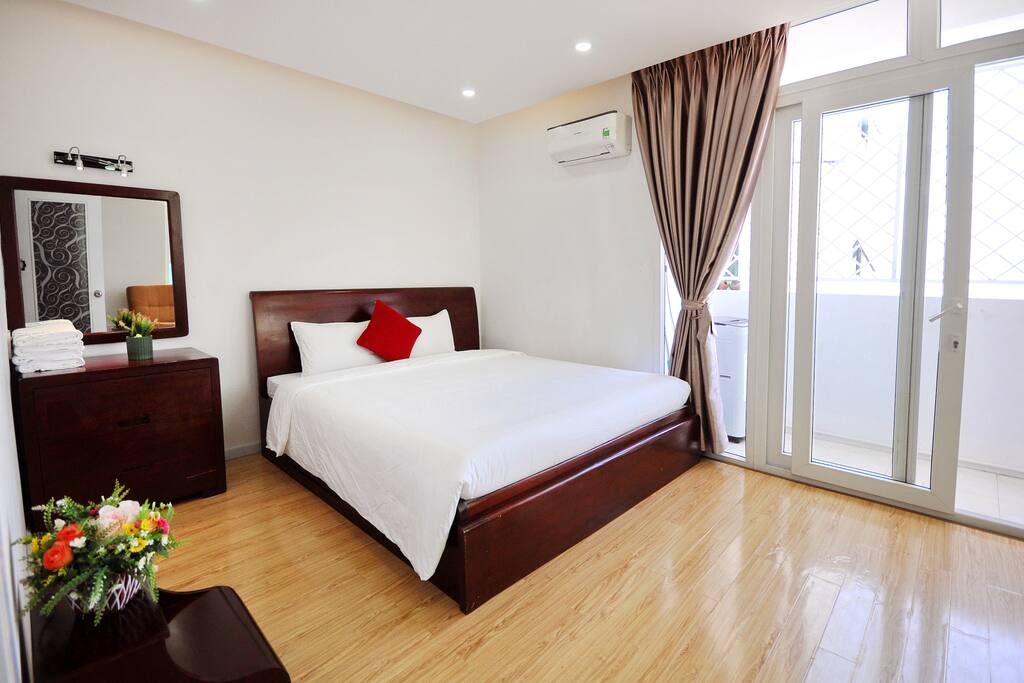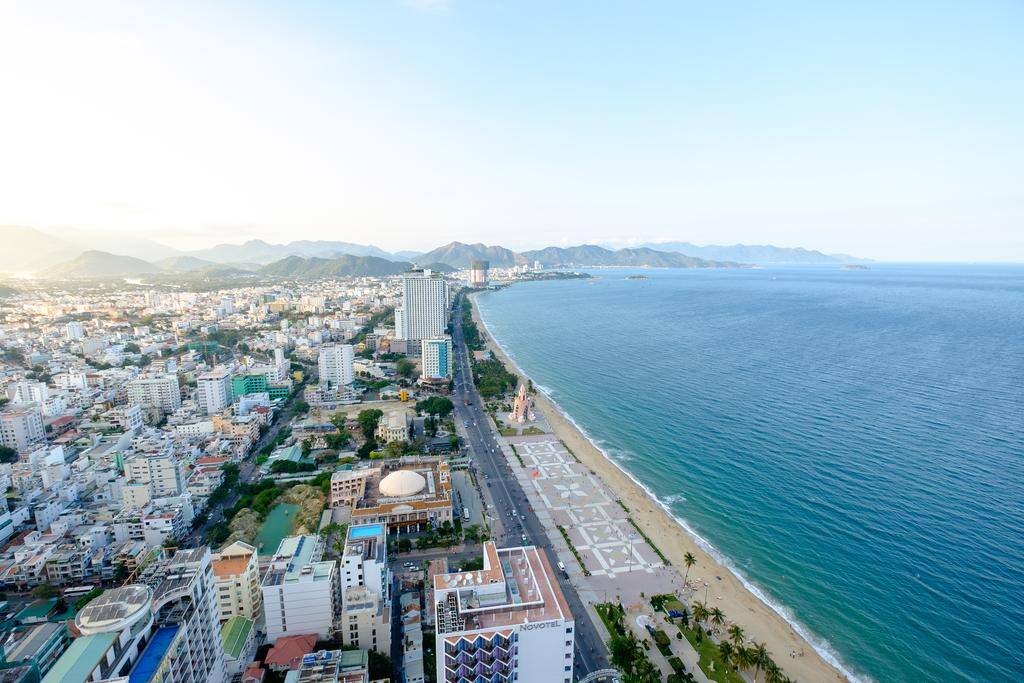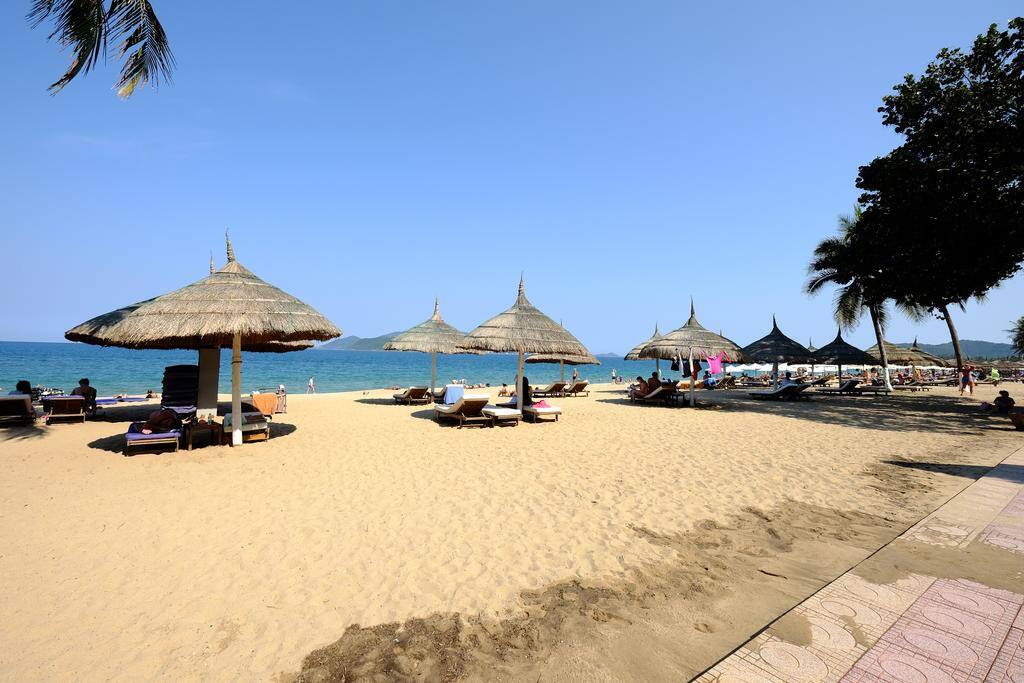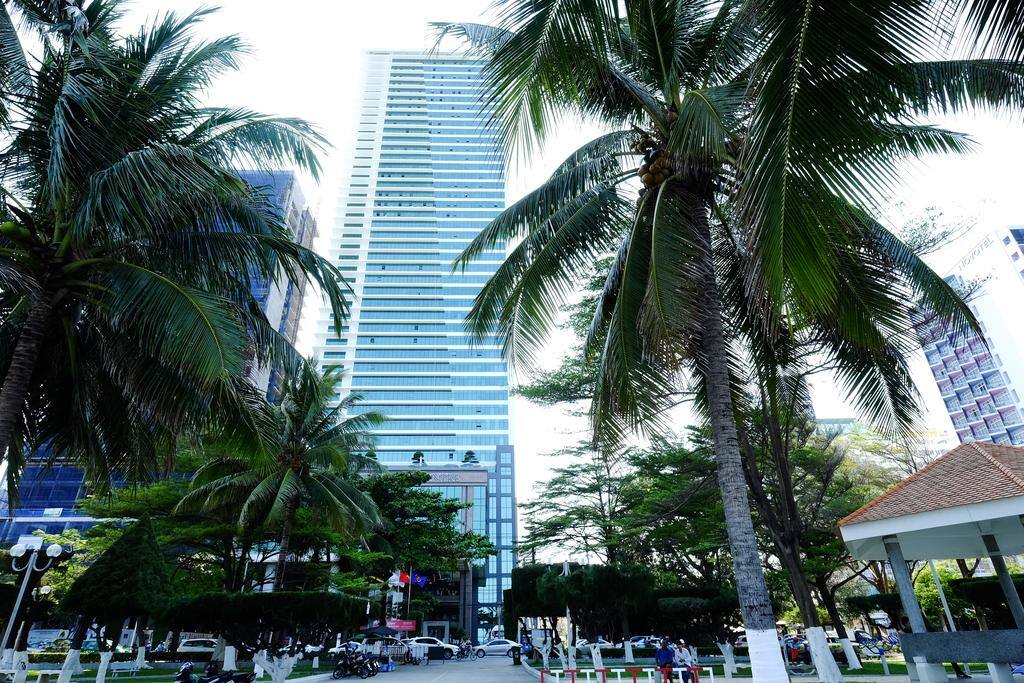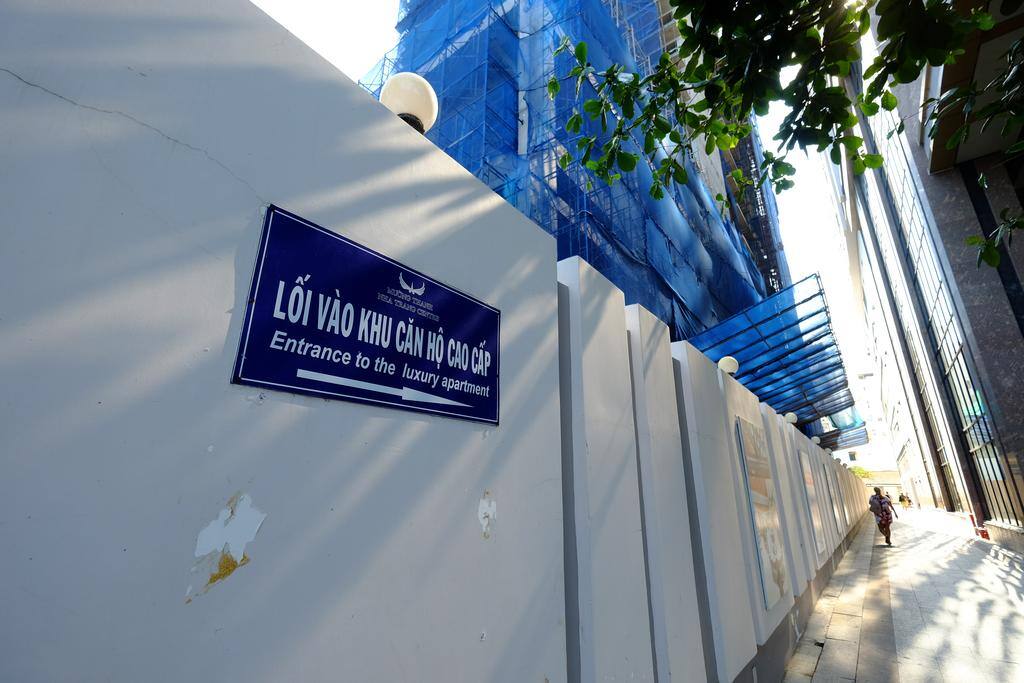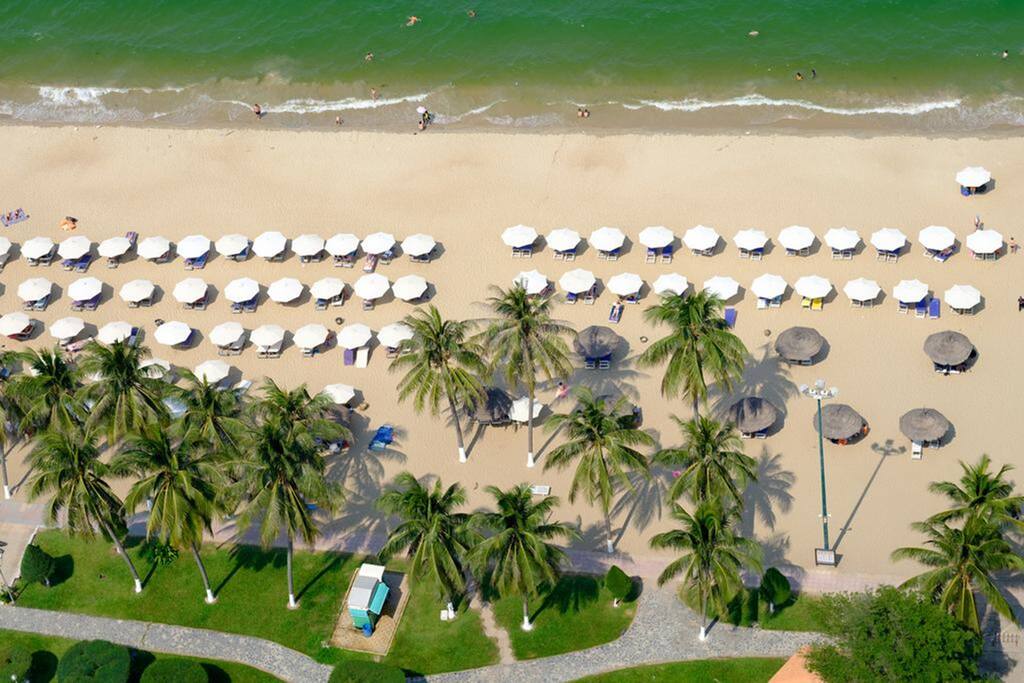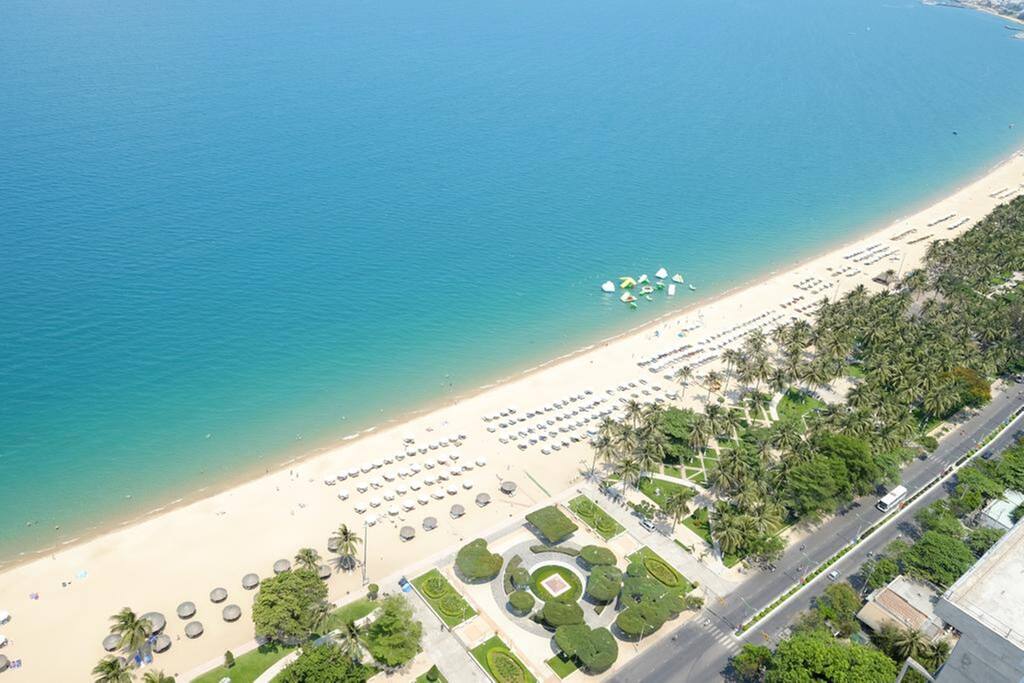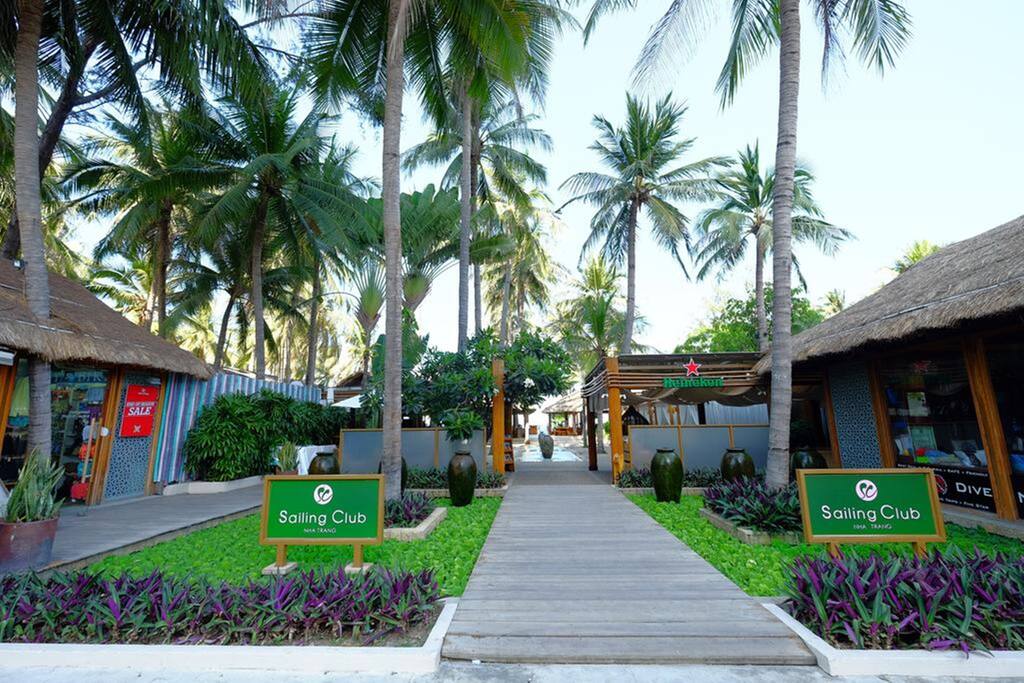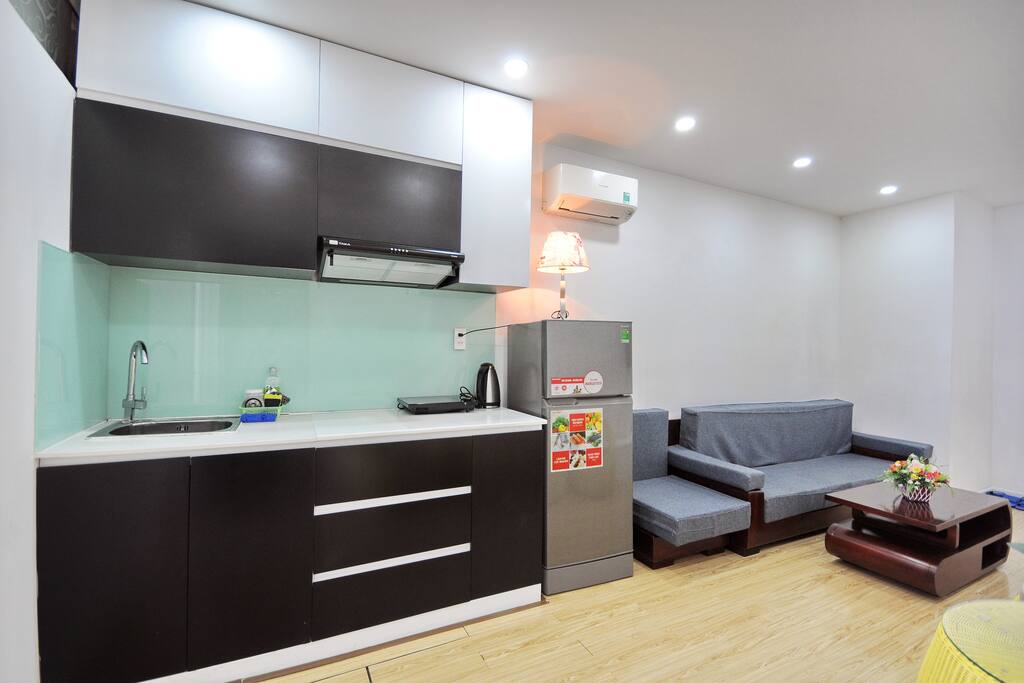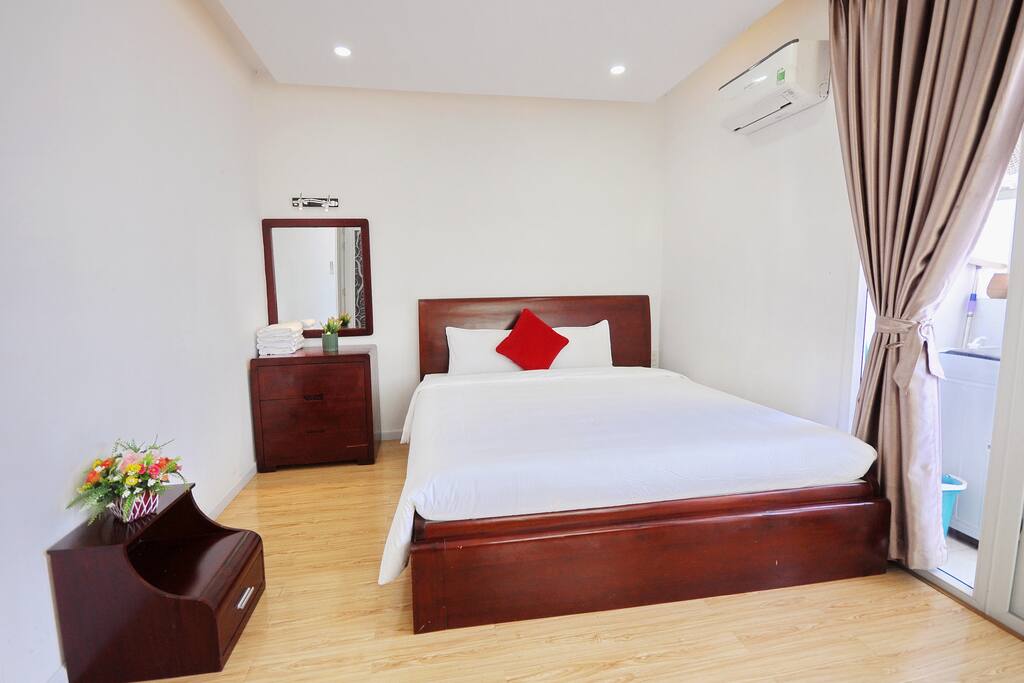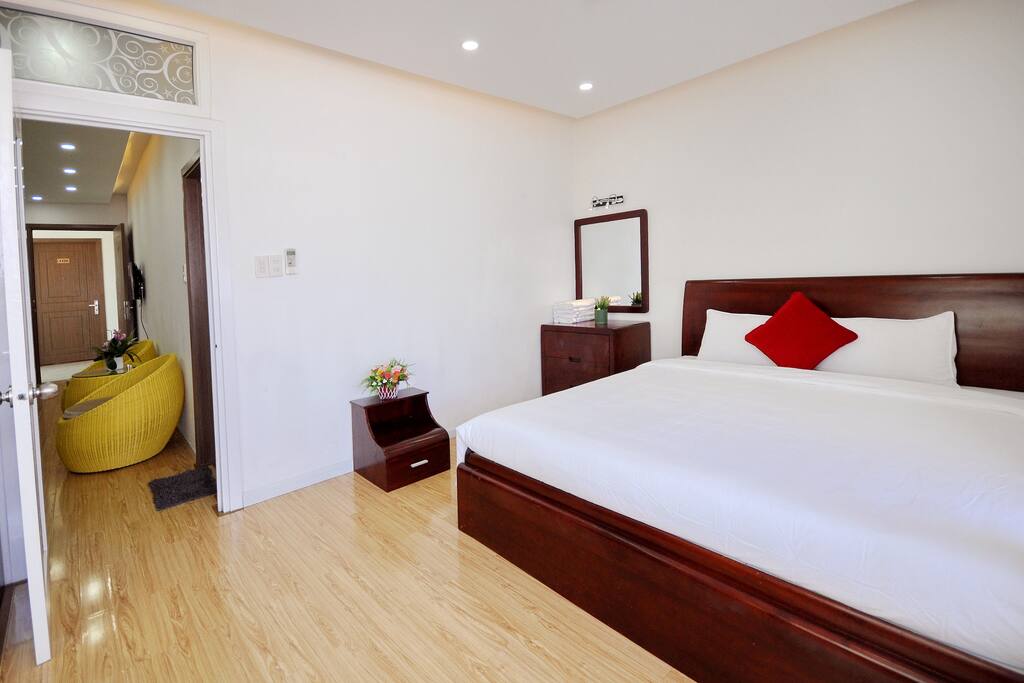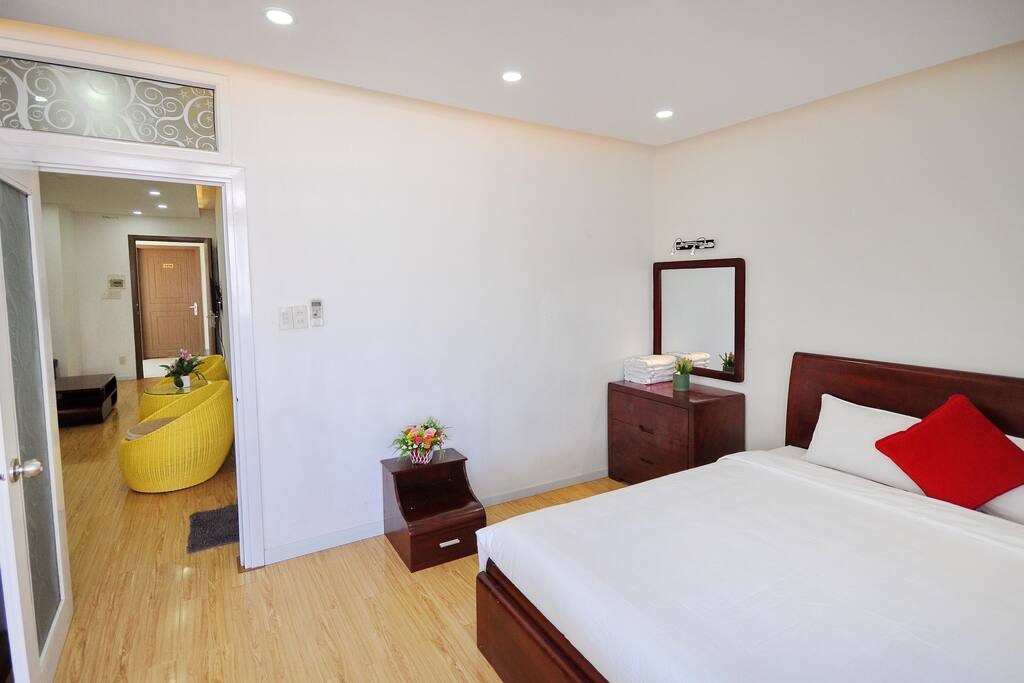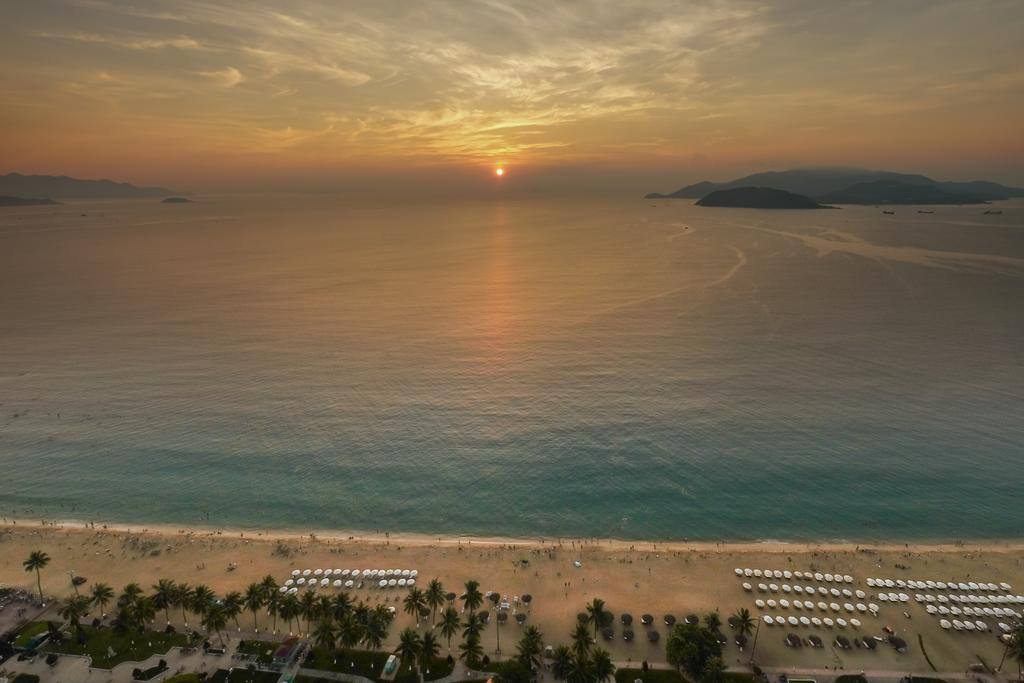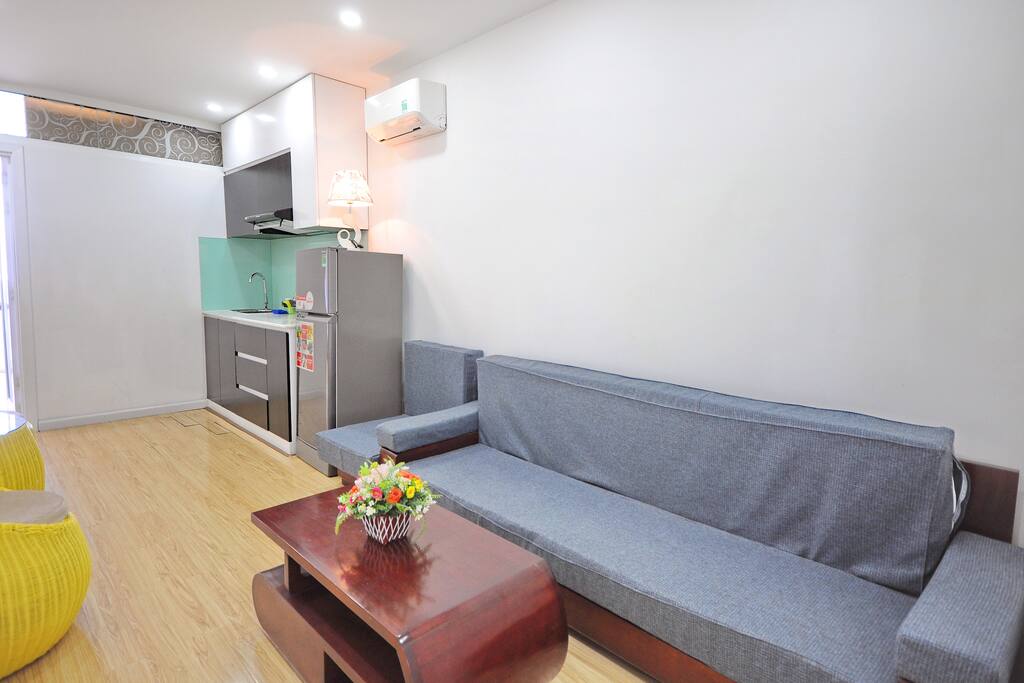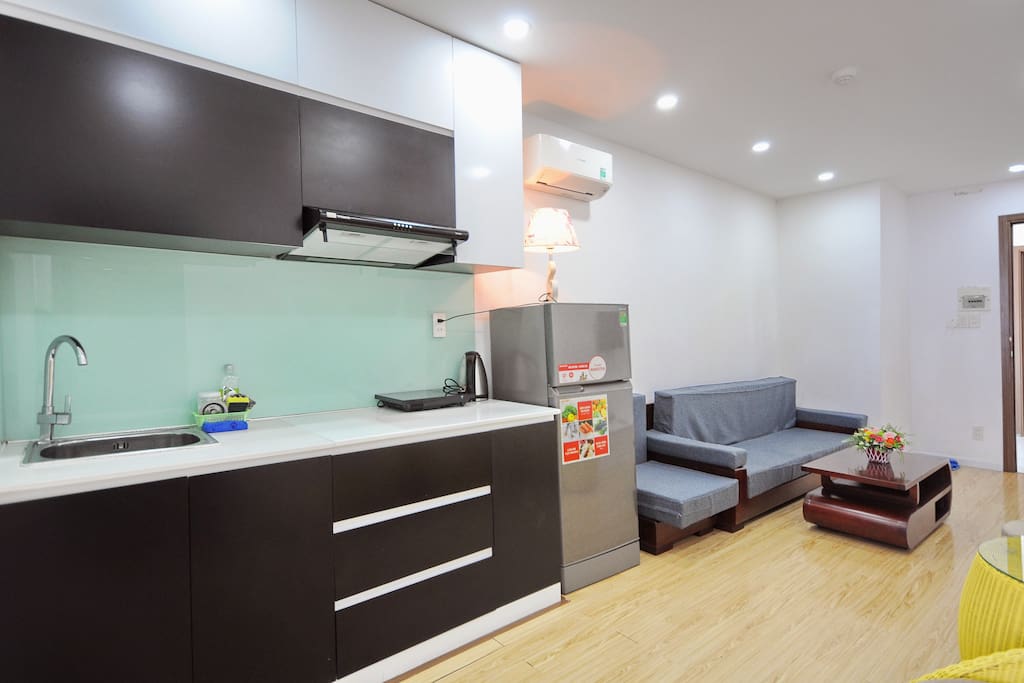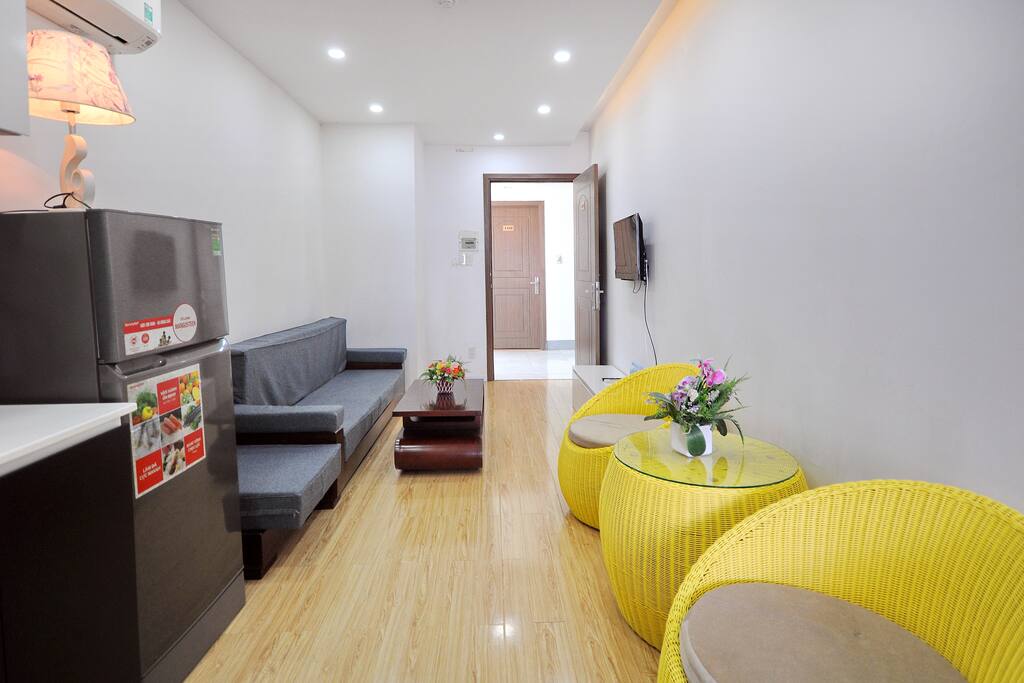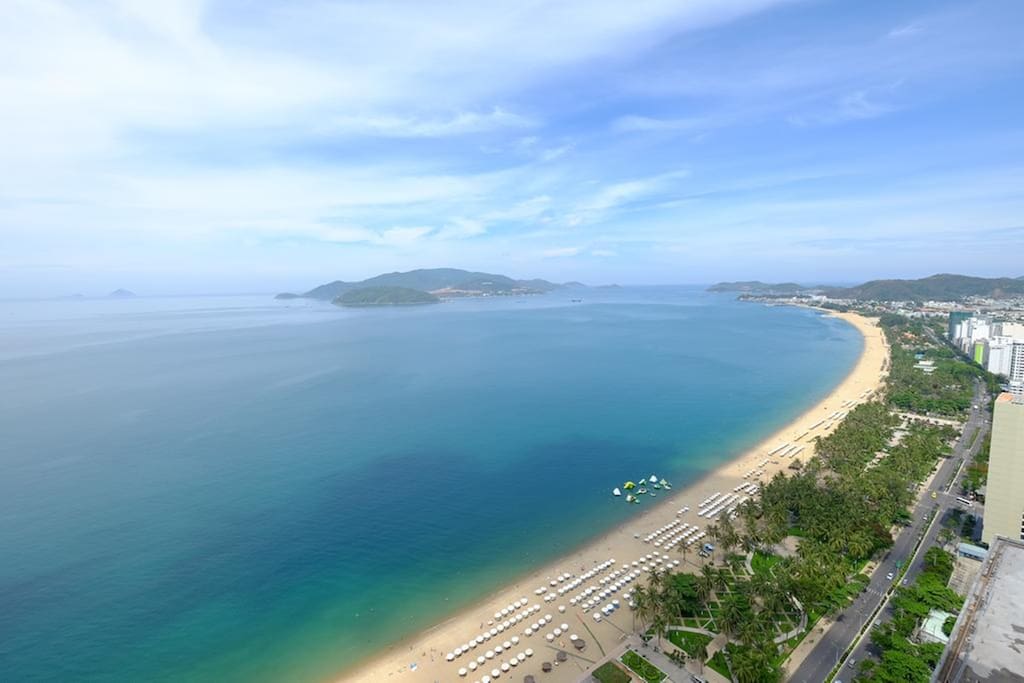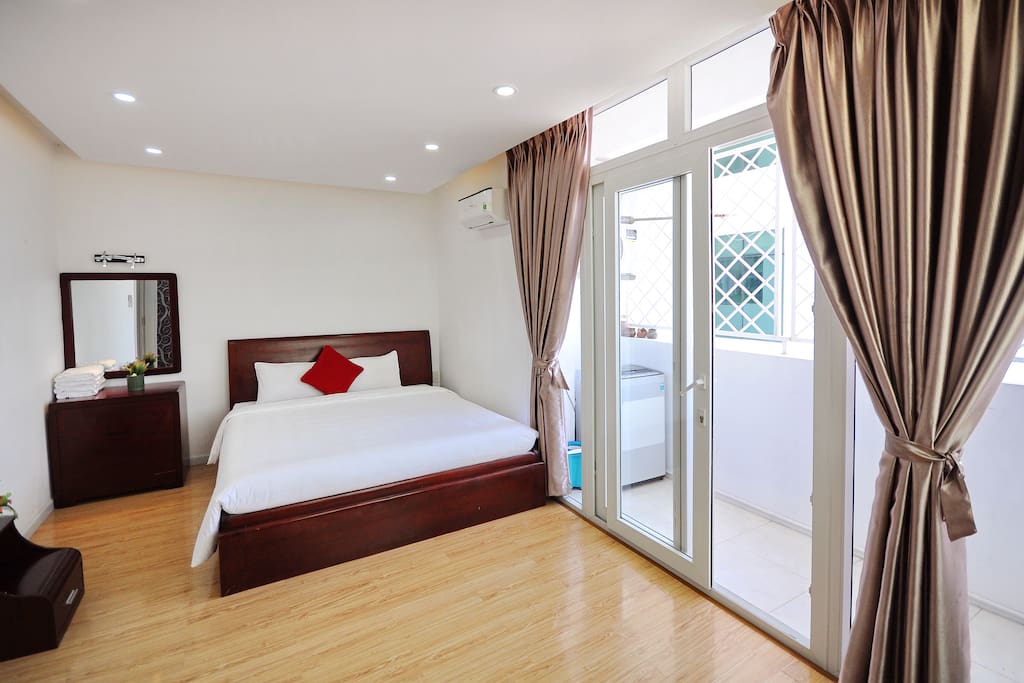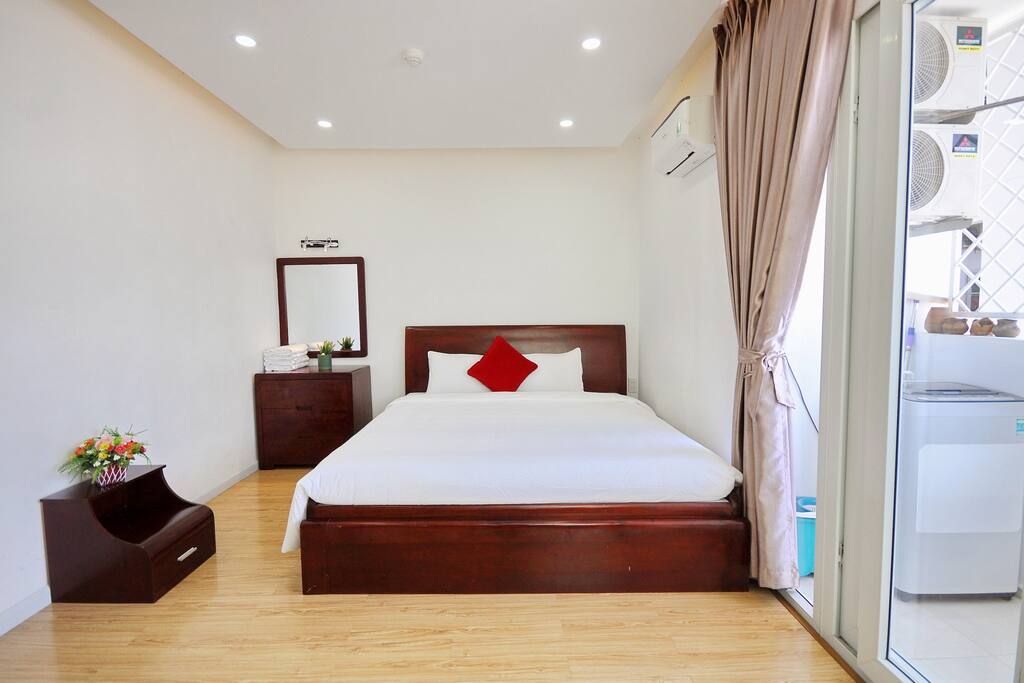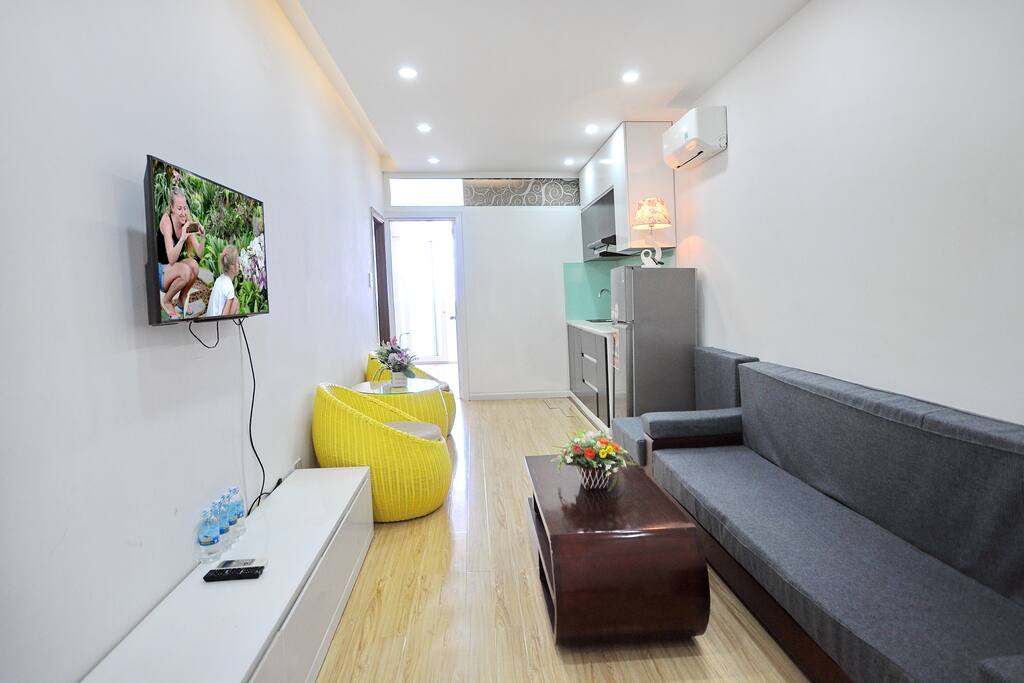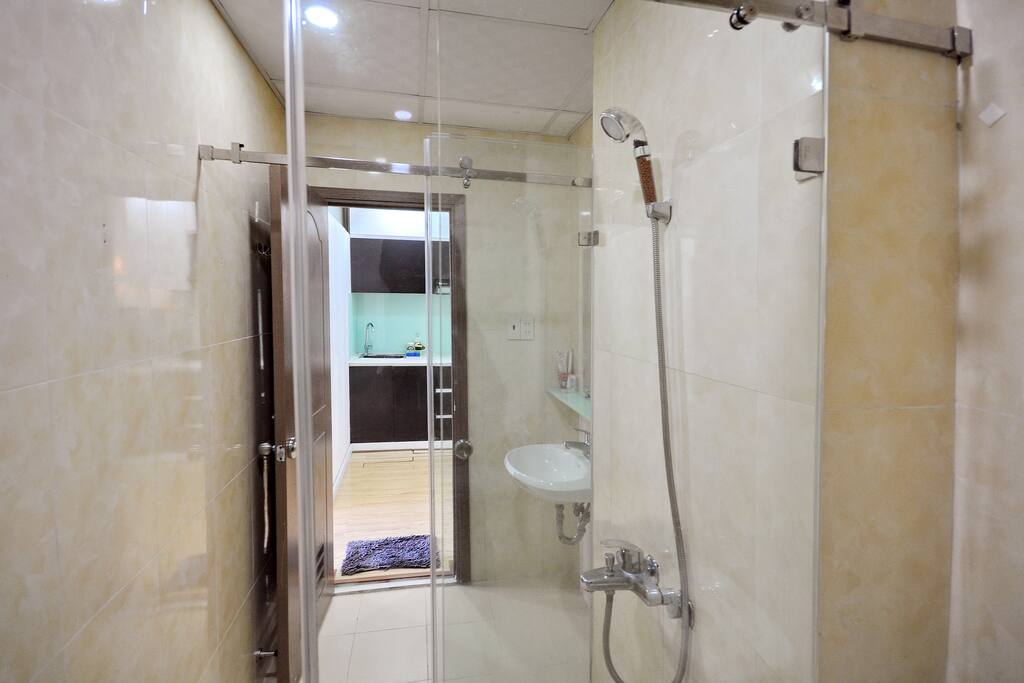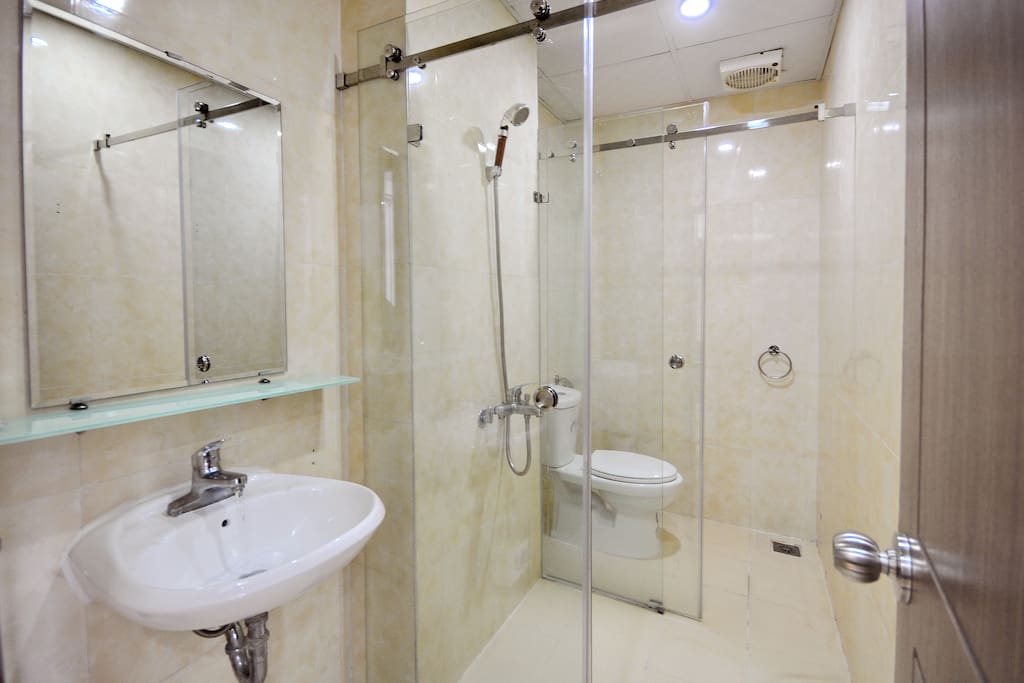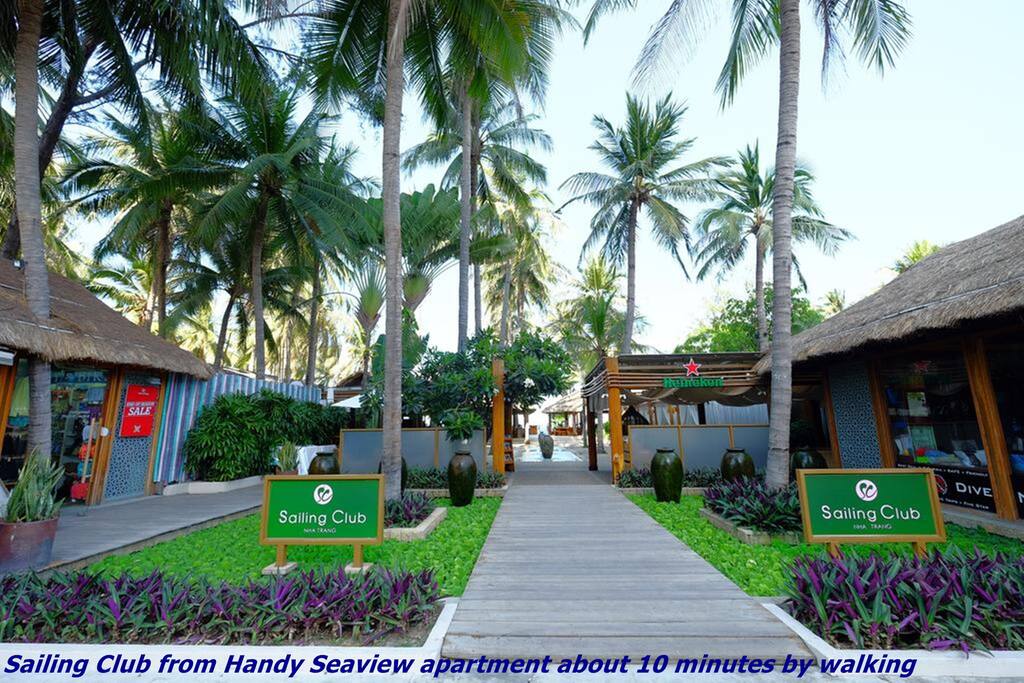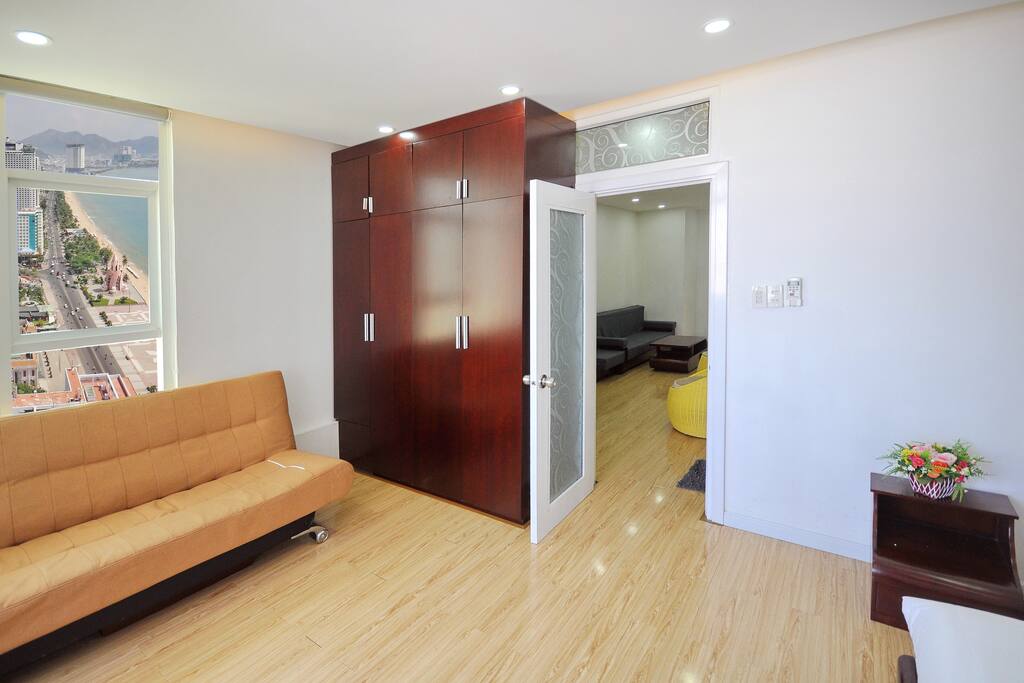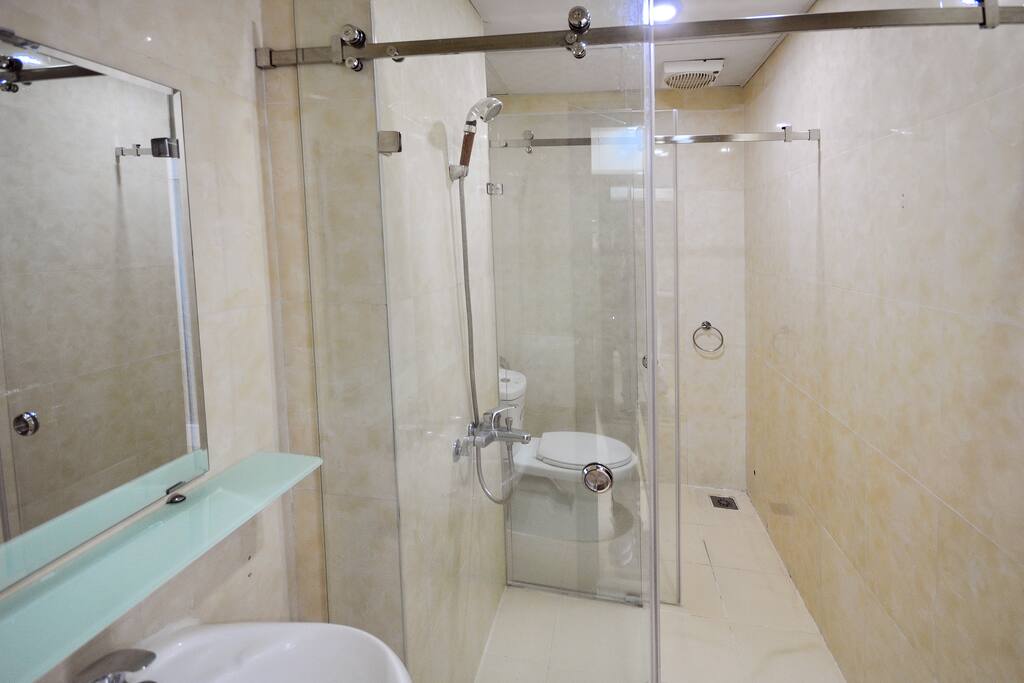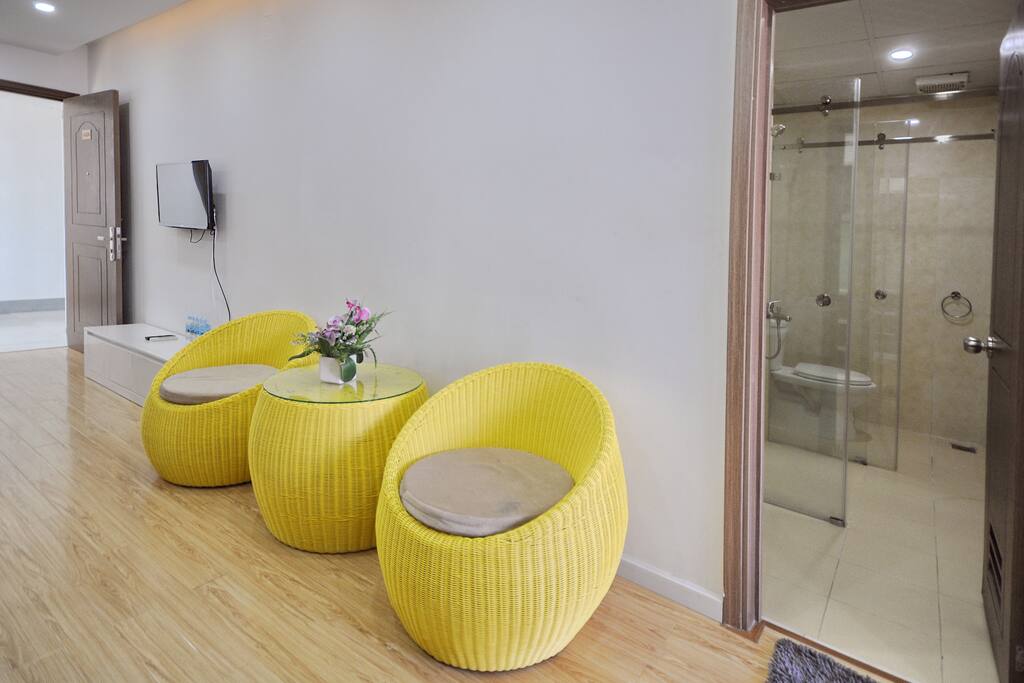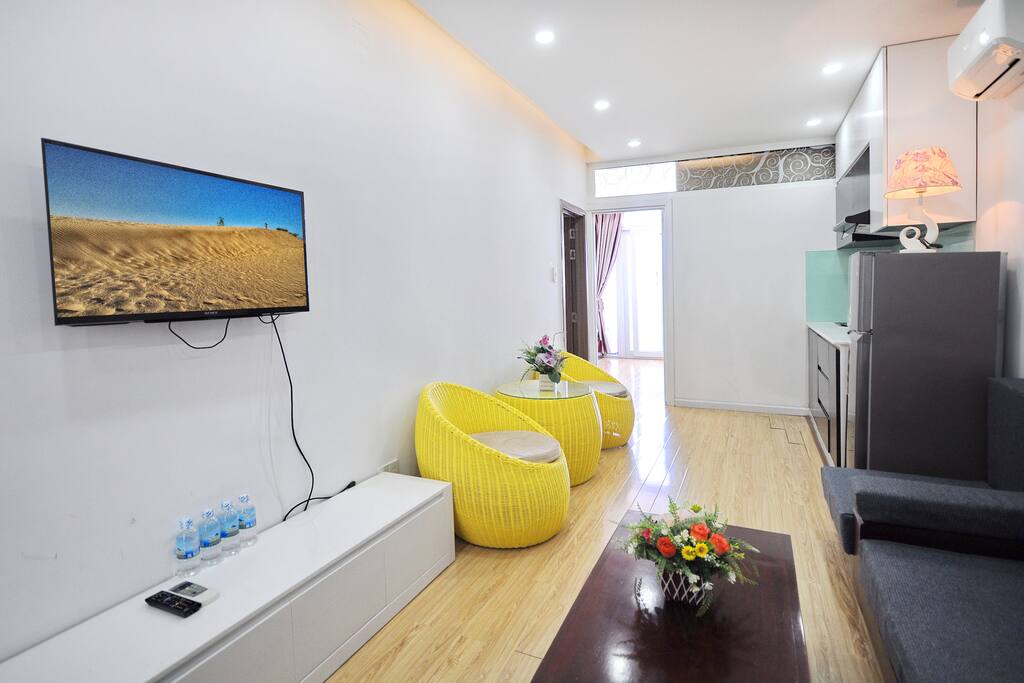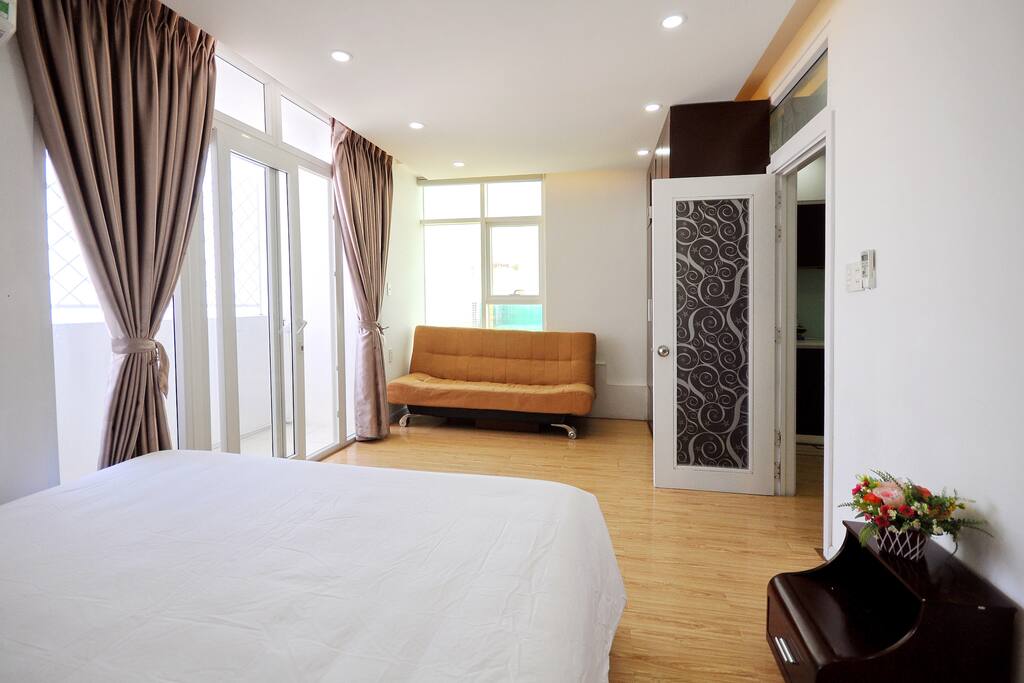 Về phòng này
Apartment is in 5*building Muong Thanh Luxury Hotel , 60 Tran phu street, Nha Trang. Apart's 1 double bed, sofa bed. It is big studio, a big kitchen, a living room, washing machine, 1 sofa, fridge, 2 air-con. Location is central city, beachfront, sea view from bedroom. City bustling, very crowded tourist. Food is very cheap, around store foriegn, restaurants style foriegn. Specail bar & coffee comfortable, free over night. Handy apartment is cozy, comfortable. Guest will be help by handy 24/24.
Apartment is great location in Nha trang central. Please search "Handy Holiday Nha Trang" to know about address and information.
You could walk around to see very nice place, restaurant, store, bar, coffee, live music, disco and sing…
You go to Handy holiday by taxi Mai linh from Cam Ranh Airport or book service shuttle of Handy apartmemt, cost 20 usd or 450.000 vnd.
You could exercise gym and swimmings pools at 5 floor in Muong Thanh Hotel, ticket 75.000 vnd.
You can go to "Mud Bath" at i resort, Vinpearland, 4 island, MonTam island….very interested.
You can visit Thap Ba ponaga, Long Son pagoda about 2 km.
You're looking at a apartment in 30 floor. The apartment block is apart of the Muong Thanh Hotel. It's in beach front with gorgeous sea view. Living room and bedroom is area looking to the sea. ( From 1 floor to 26 floor of Muong Thanh Hotel; From 27 floor to 46 floor of Muong Thanh Apartment)
Breakfast is buffet in Muong Thanh Hotel, 250.000 vnd (12 usd/pax ), but not tasty. It take 5′ taxi from Muong thanh center or walk around.. There are restaurants breakfast very cheap, 50.000 vnd/ pax /menu at Biet thu street , it's the right away about 50m.
Biet thu street is foreign area city. There are many restaurants of foreign, Bar, Shop , Coffee, supermarket AMART foreign,…very crowded, bustle, cheer in evening. Foods is be very delicous and cheap, style set menu and buffet. There are a bar for singing and dancing with live music or disco such as Why not bar, Bartrick wine, very cheer…. You can enjoy Viet Nam food at Seafood Nha Trang restaurant….
The beach is just a few steps away. You could walk go along the beach, swimming sea, exercise anh sun bath, take a photo
Apartment is style romantic, high quality kitchen facilities, air con, 3D TV with cable, washing machine. Sure you will enjoy your stay with us! We look forward to you in Nha Trang.
As a guest staying in The Muong Thanh, you'll get full access to building swimming Pool, Gym and spa.
The reception at the lobby can also help you with immediate question.
Handy is not there. There are receiptionist Handy's staff to check in. But Handy is available to meet guest 24/24 to help guest. Handy is very comfortable. Guest would like to suggest things necessary. Handy ready help and resolve.
Our unit is nex to Citadines Hotel, Novotel Hotel, Liberty central nha trang and coffee Paramous location, right in Biet thu street and just a few steps to the beach. Just walking distance to almost everything : local supermarkets, restaurants, supermarket, coffee shops, tourist center, Sailing Club, bar, XQ paint so on.
Reference price outside near apartment: Shop, Store eating…very delicous and cheap
Breaksfast: Pho Viet Nam, Noodle, beef steak, : 50.000 VND; chicken: 25.000 vnd
The most activities are happening in Nha trang center which is where we are located. However if you'd like to explore furthermore, there're several options:
Renting Scooter : you can rent them by hour or day
Renting Bike
Taking Cab
Taking Scooter ( Motorbike Taxi- Xe om): The cheapest way.
– Please turn off the light and air-conditioner when go out.
– if guest is swimming sea, please wash foot at on the left along entrance of apartment
– There are service for rent motobike, 4 island, vinpearland, i -resort, money island,… at receiption.
– Please keep towels, sheet linens and room clean, tidy. If guest want to clean room, cost 200.000 vnd/ 1 time.
Thông tin chính về phòng
Không gian

Chứa : 2

Phòng tắm : 1

Gường : 1

Kiểu giường : Giường Đôi

Phòng ngủ : 1

Loại phòng:

Không gian được cung cấp:

Giá

Khách thêm : Miễn phí / đêm

Chính sách hủy:

Đến / rời

- Giờ nhận phòng là 14

- Thời gian trả phòng là 12

Yêu cầu:
Không có bài đánh giá nào để hiển thị.