Hue Garden Villa for Family/Group – Ms Phuong
Đã xác thực
Thành phố Huế, Thừa Thiên Huế, Vietnam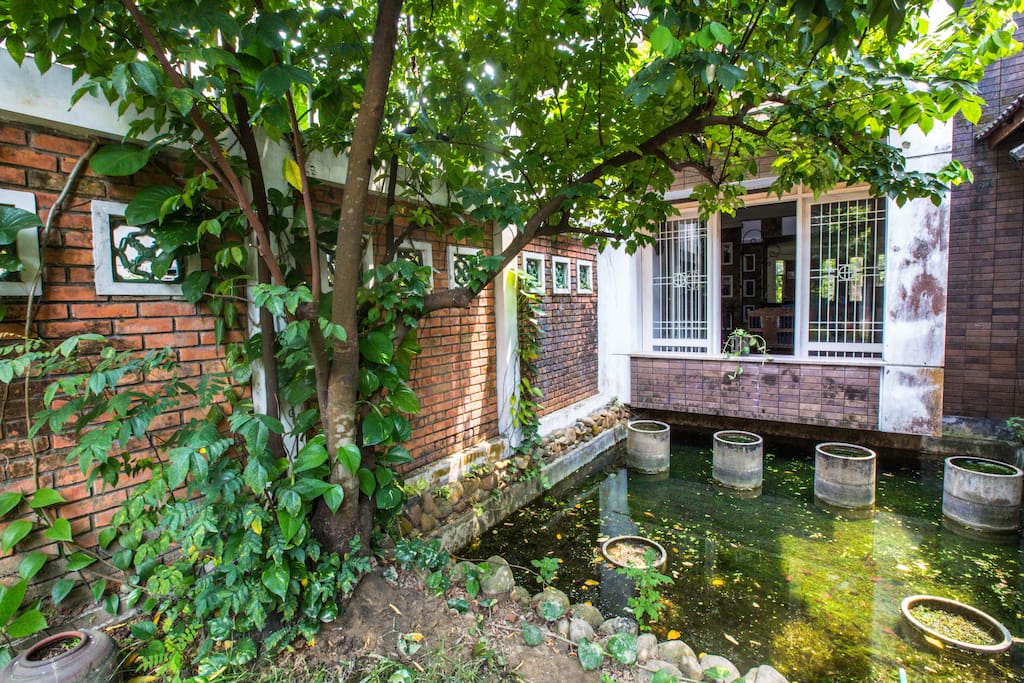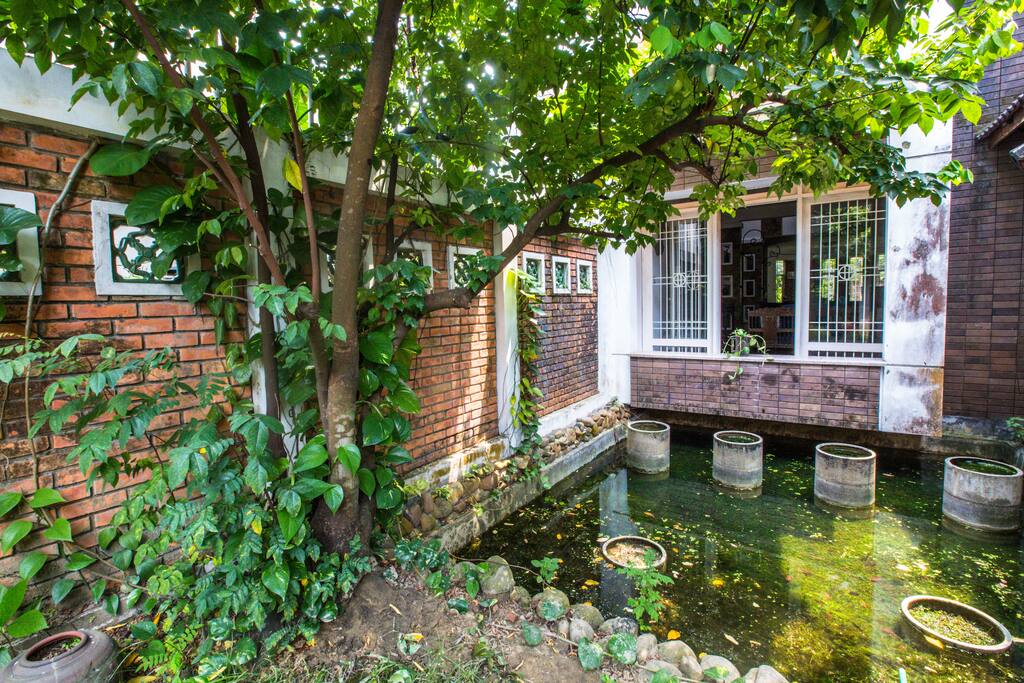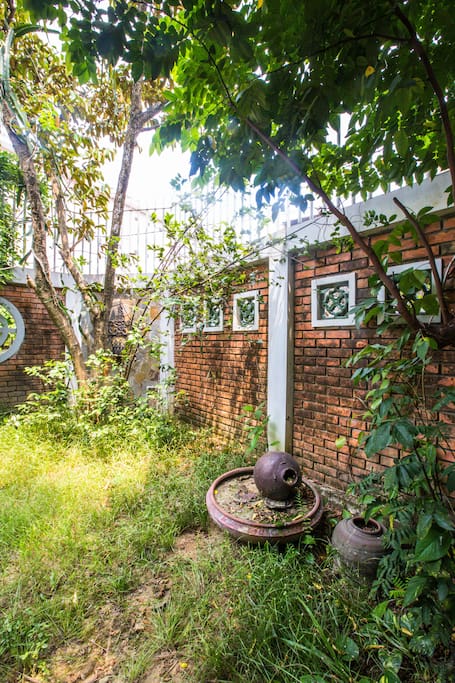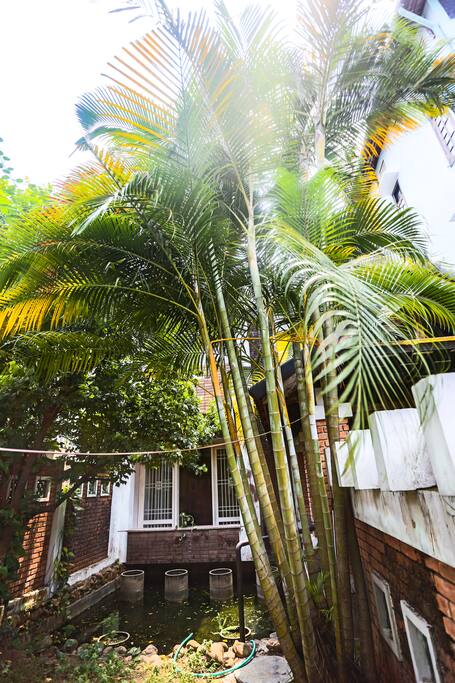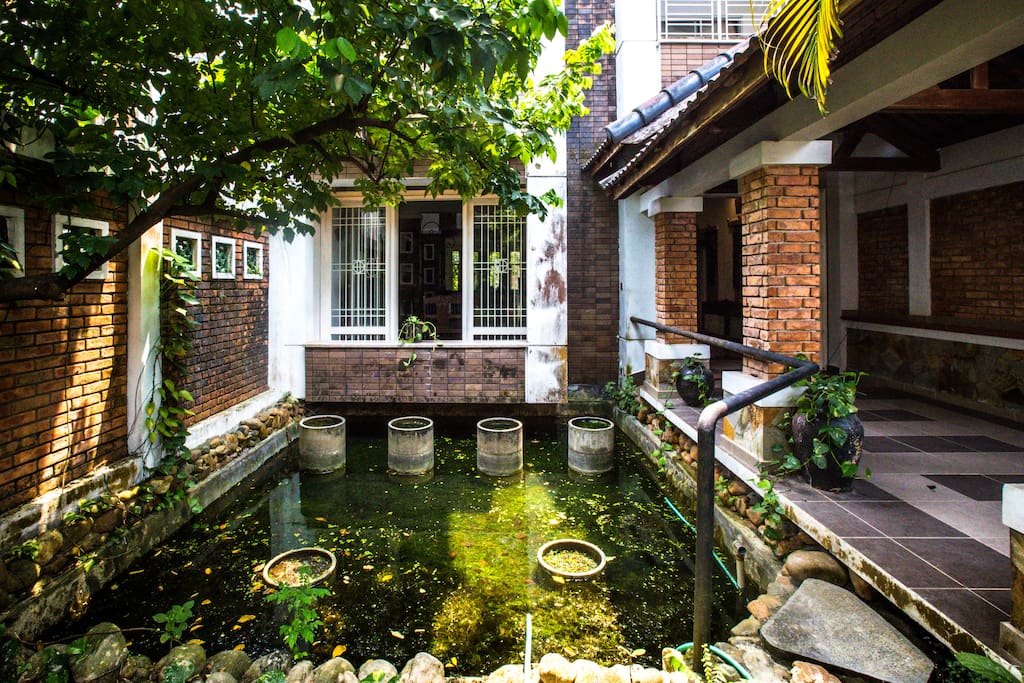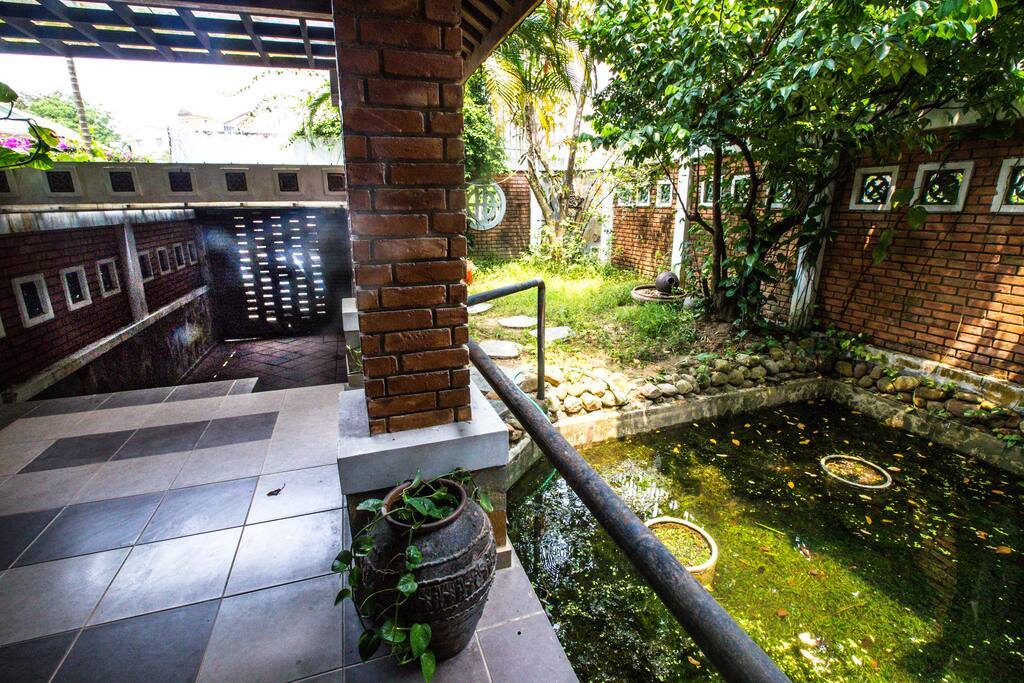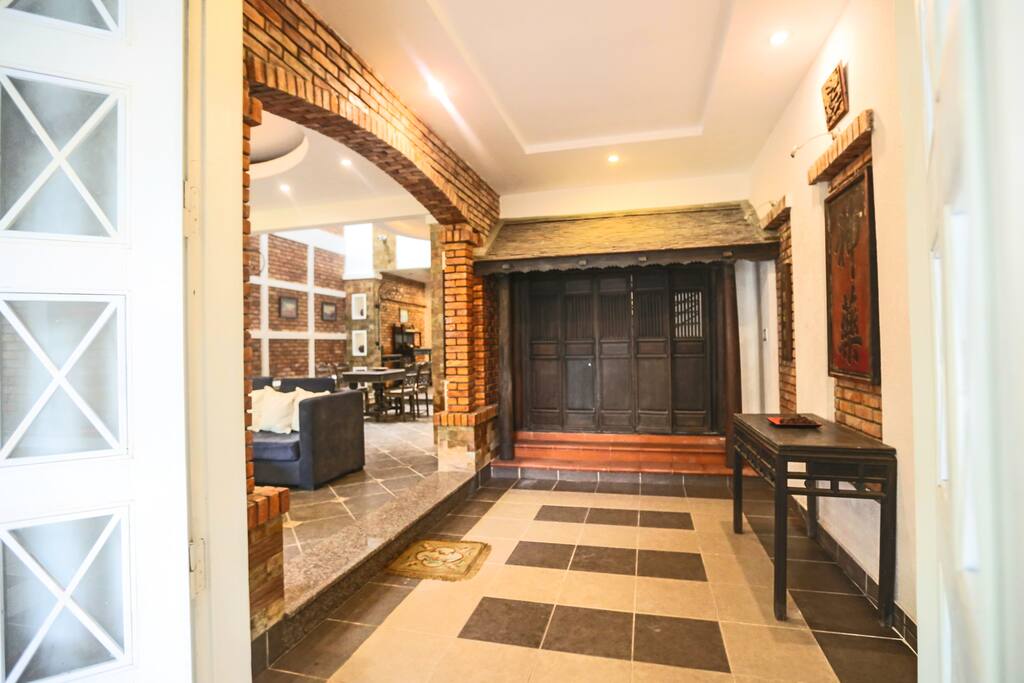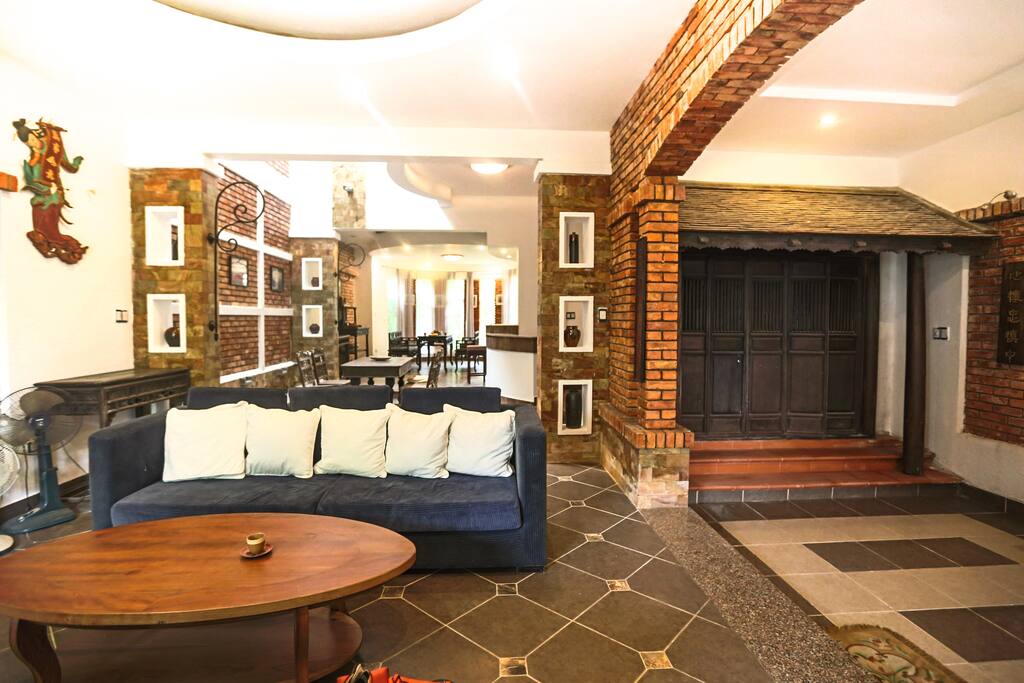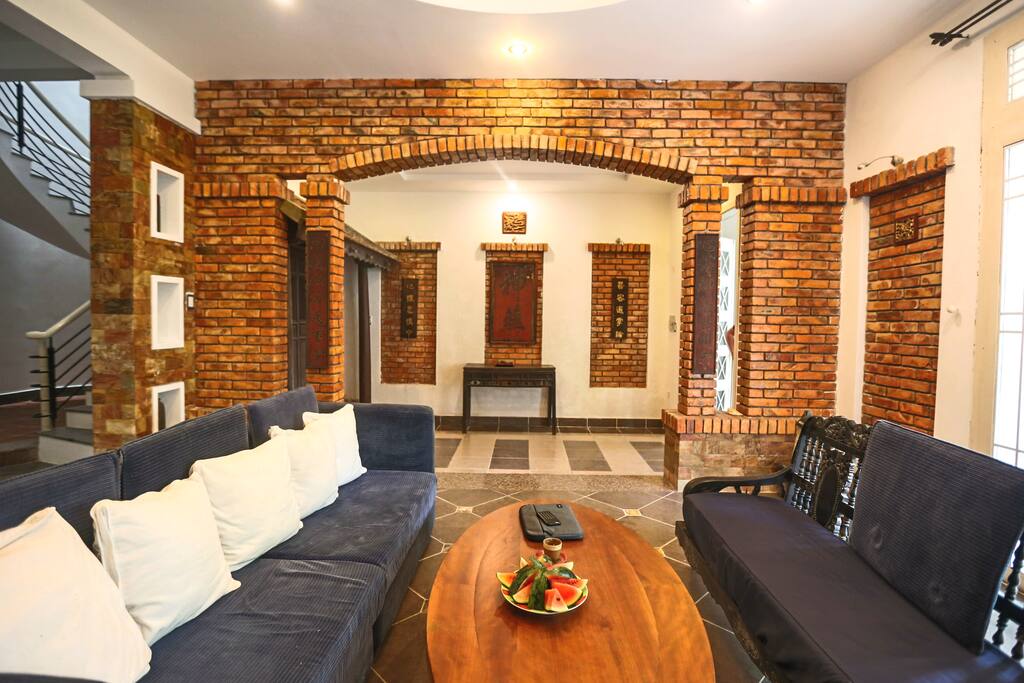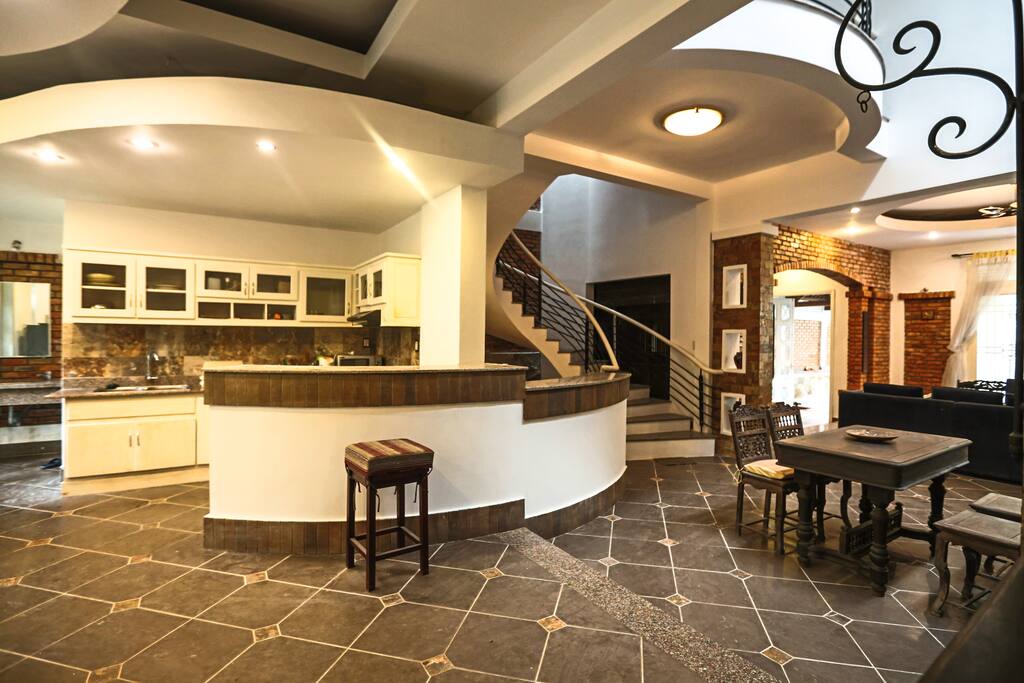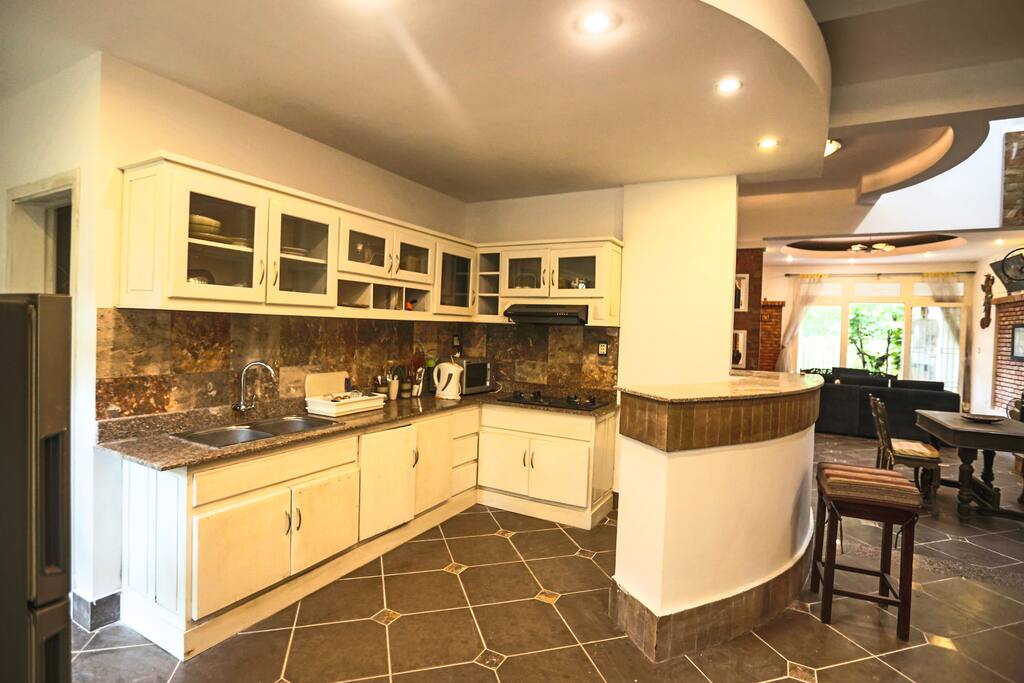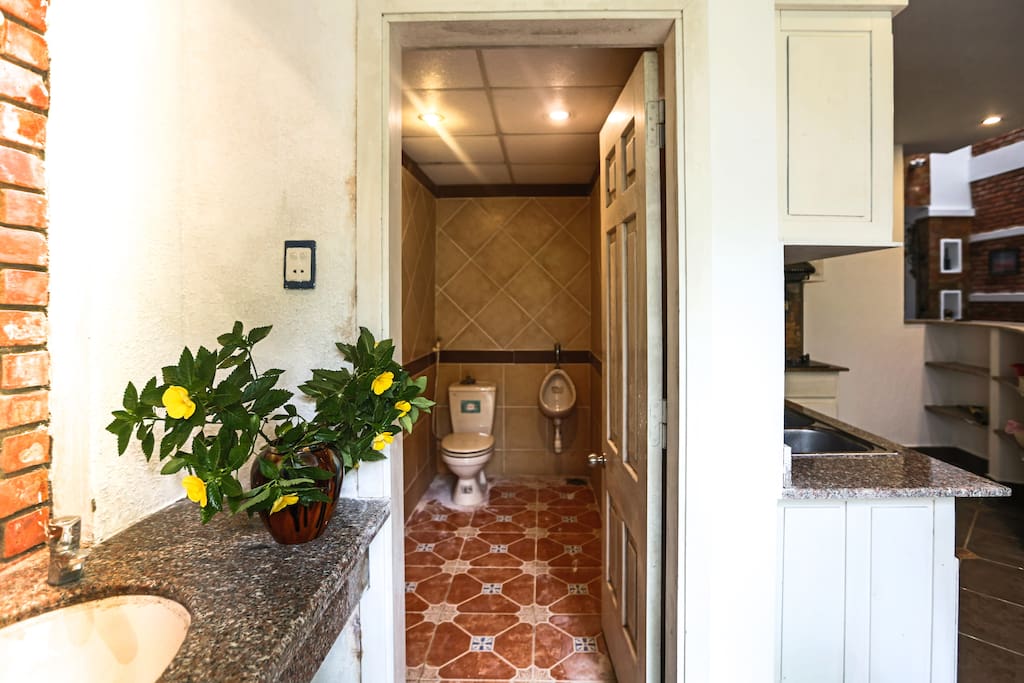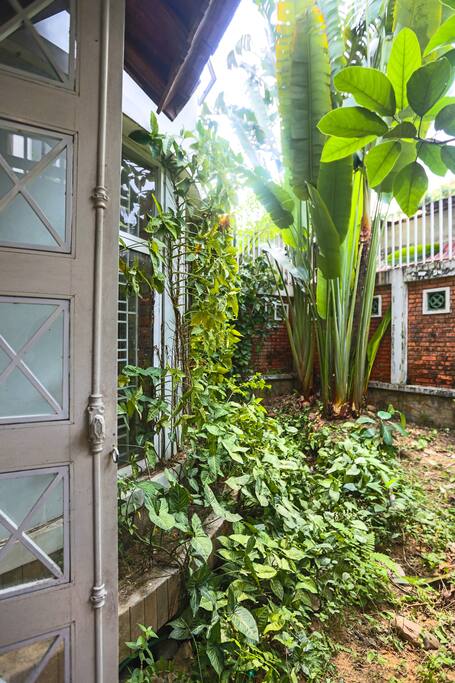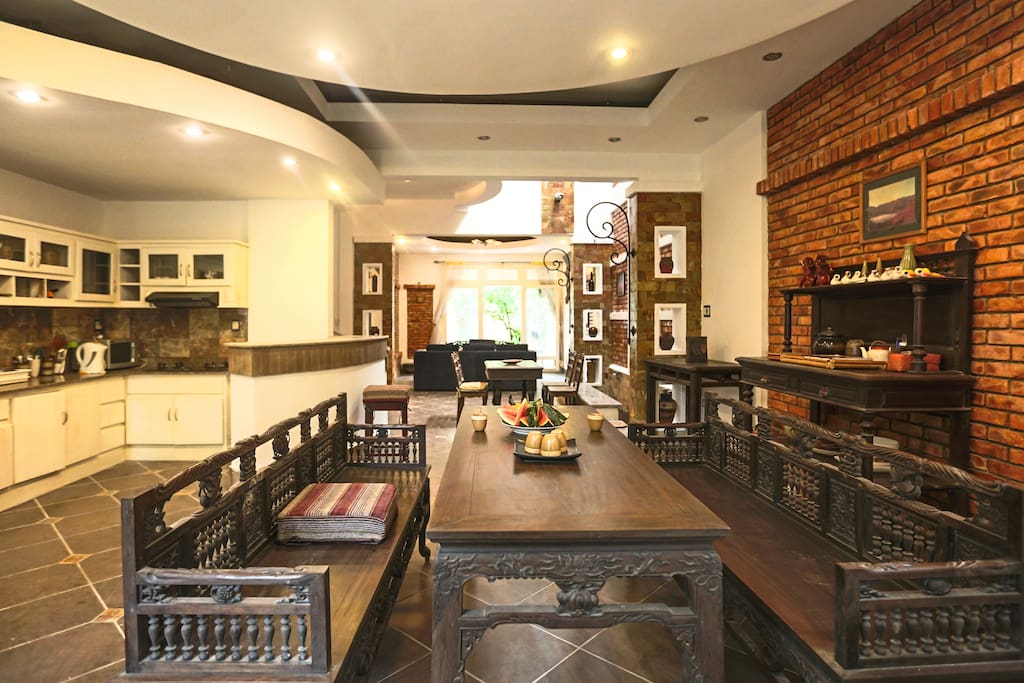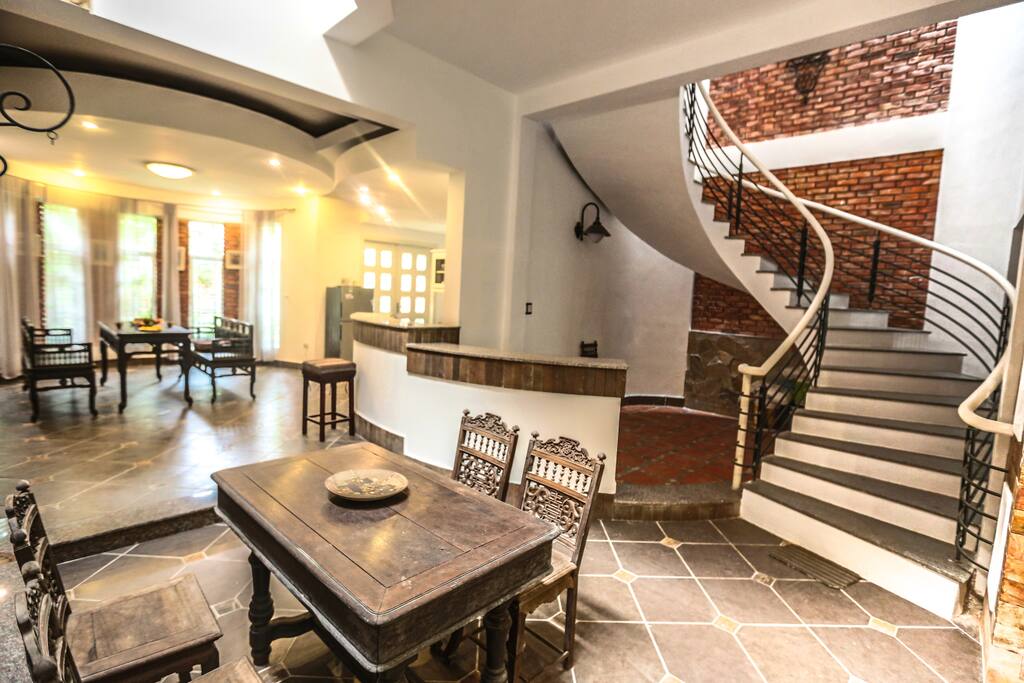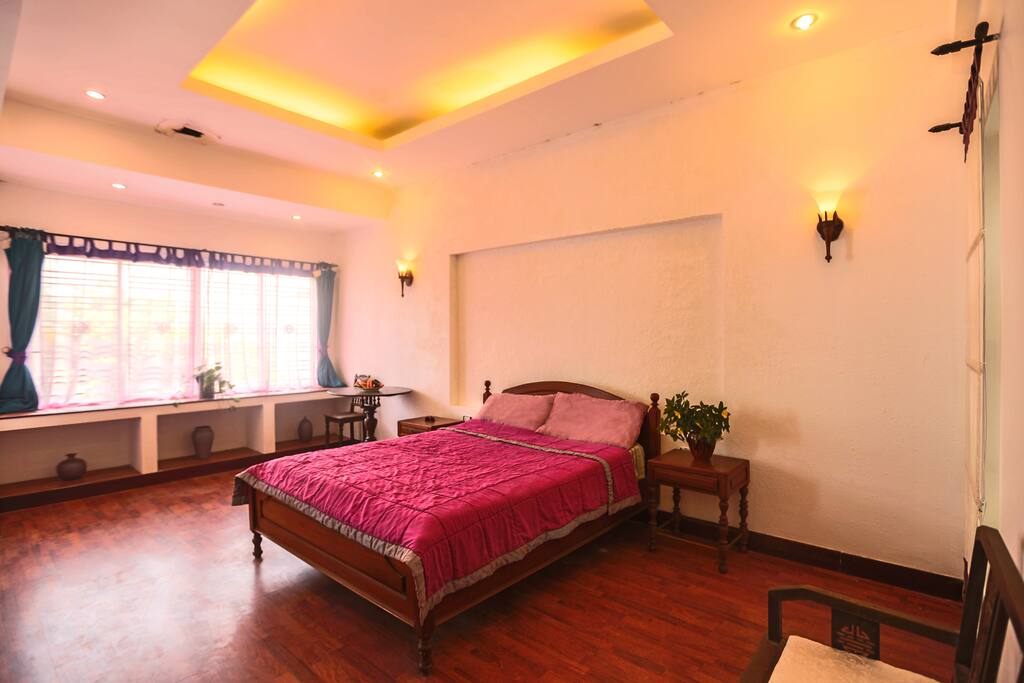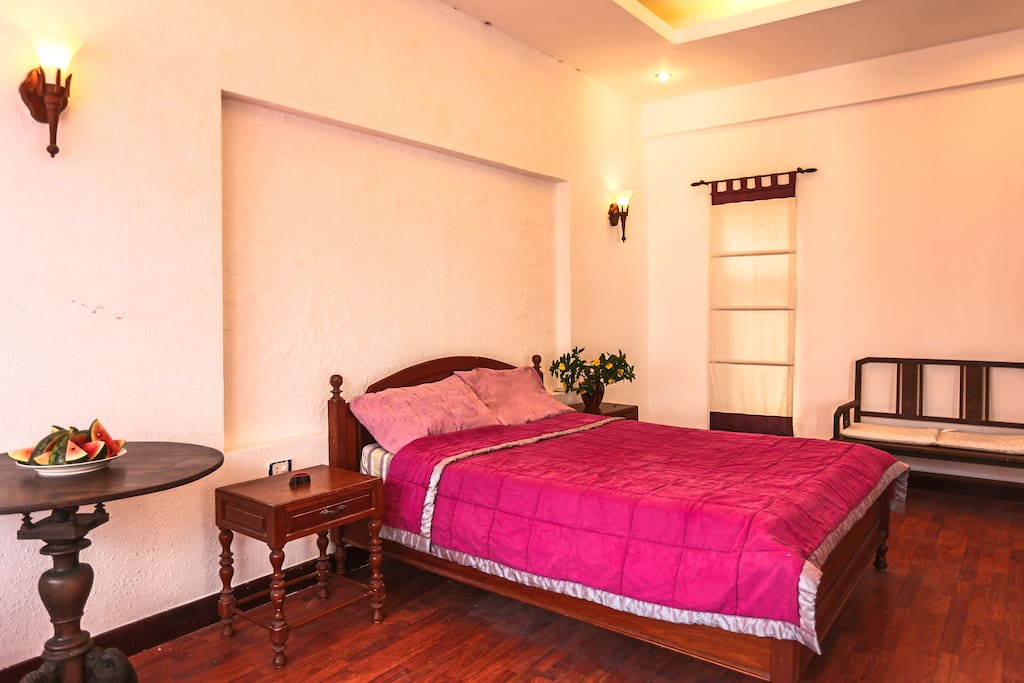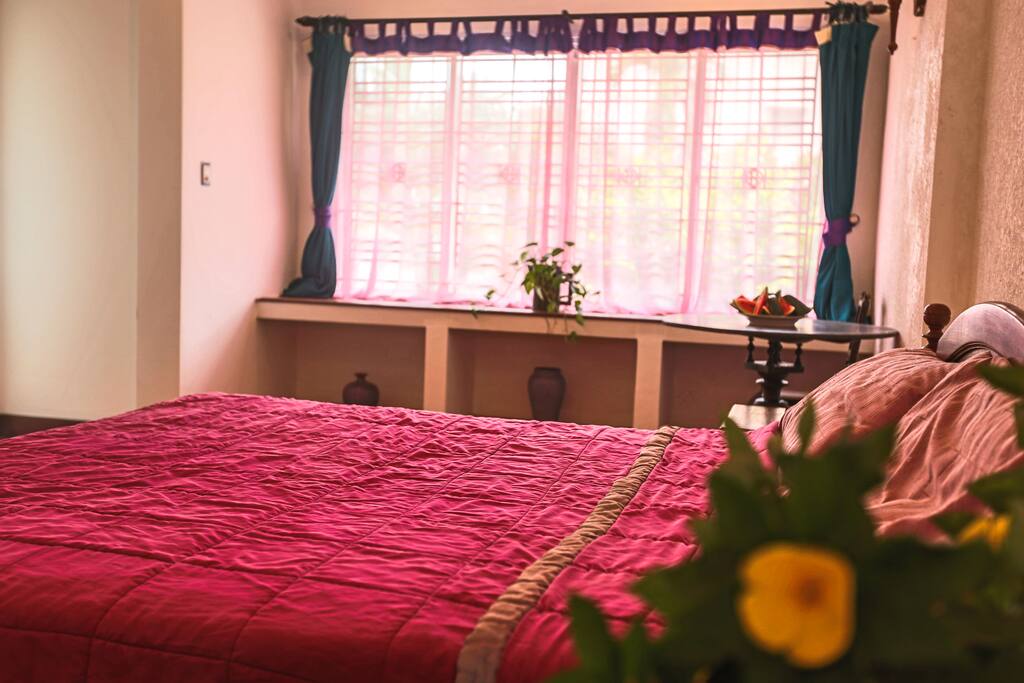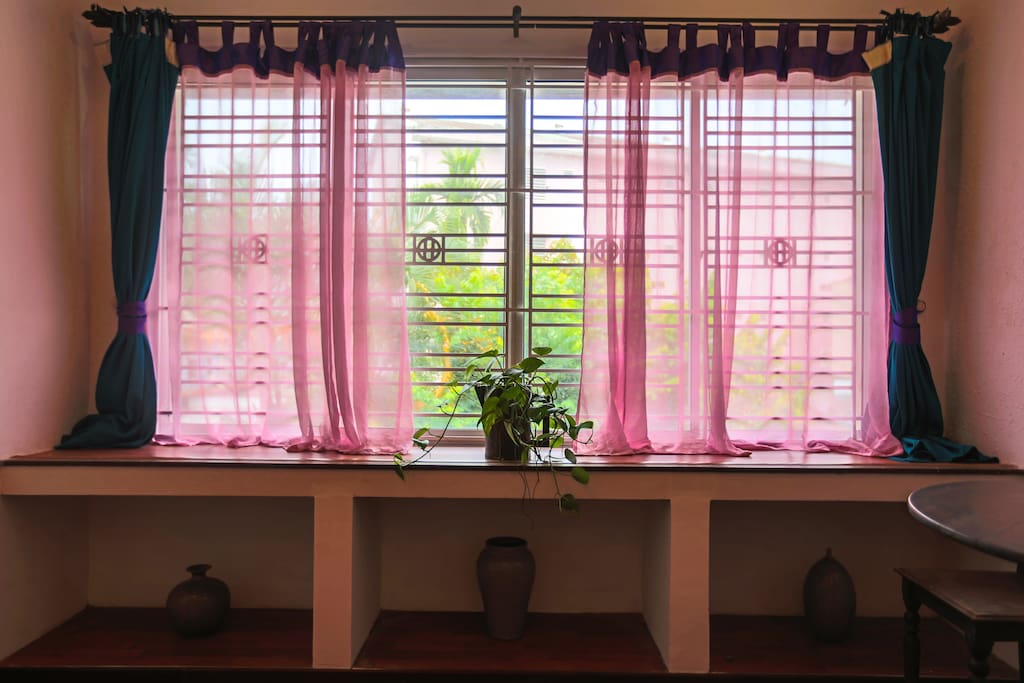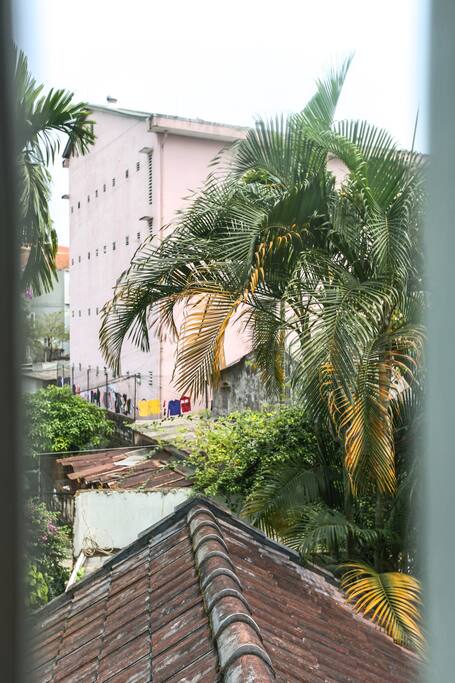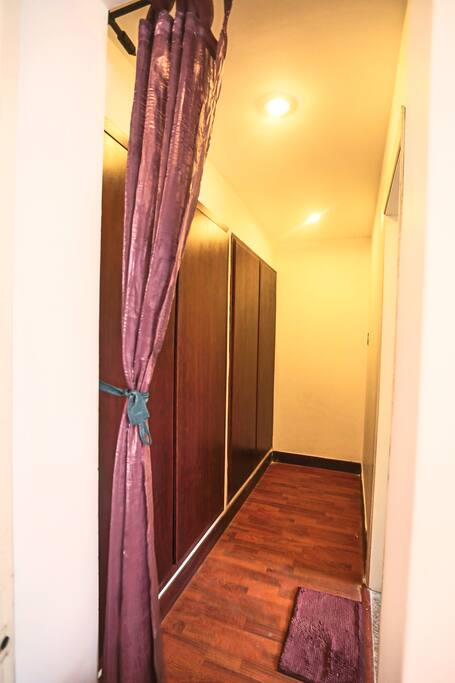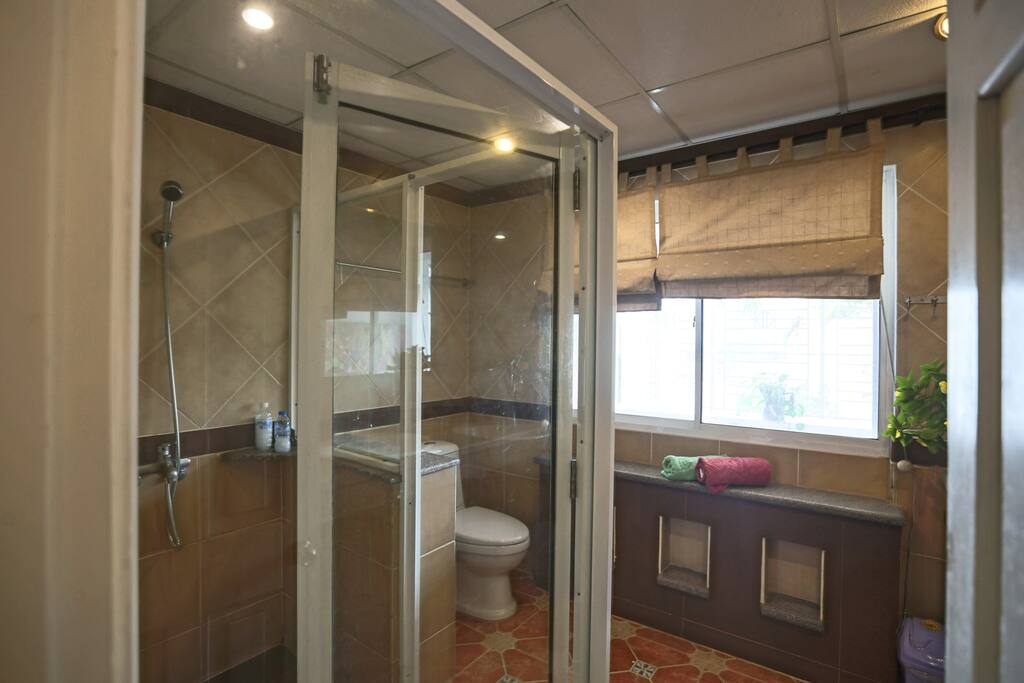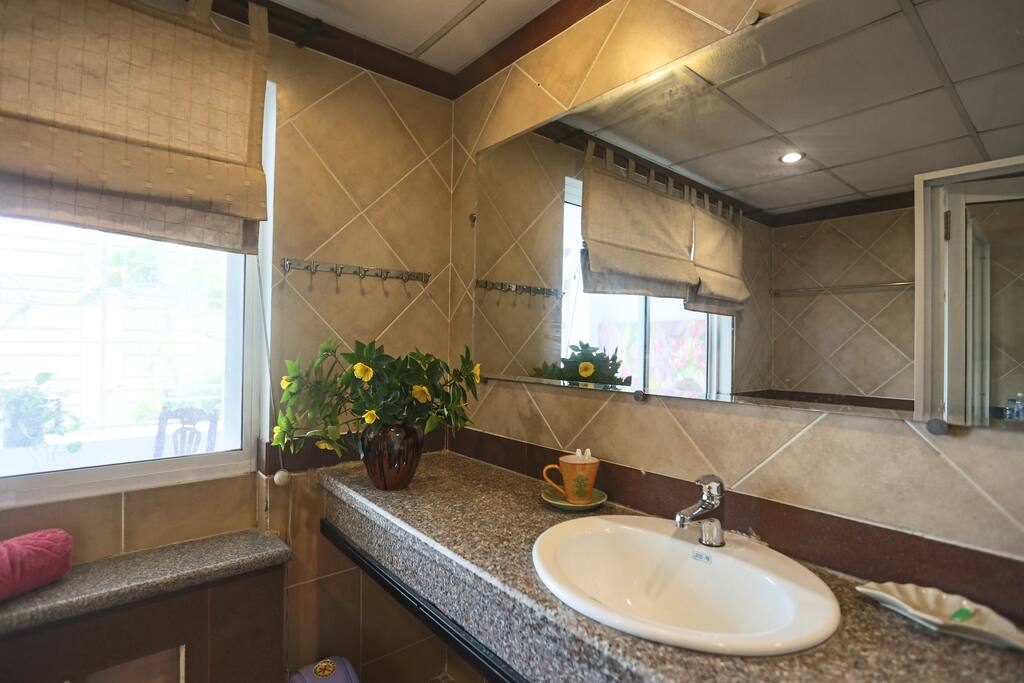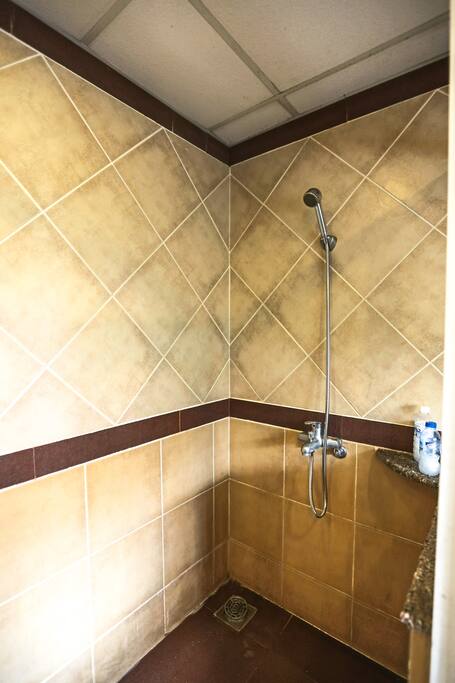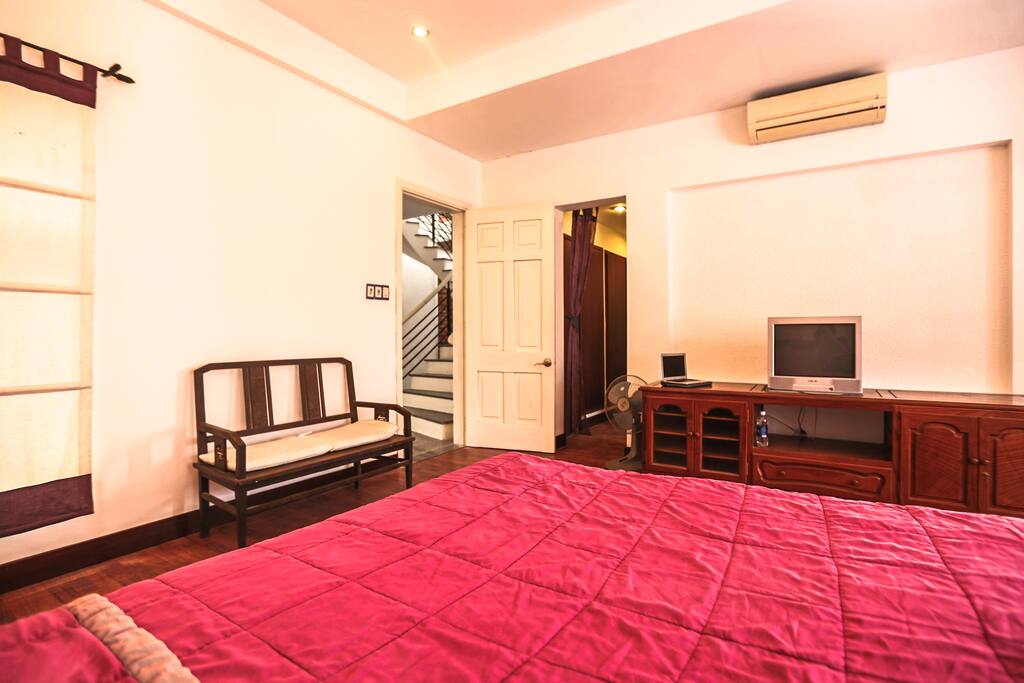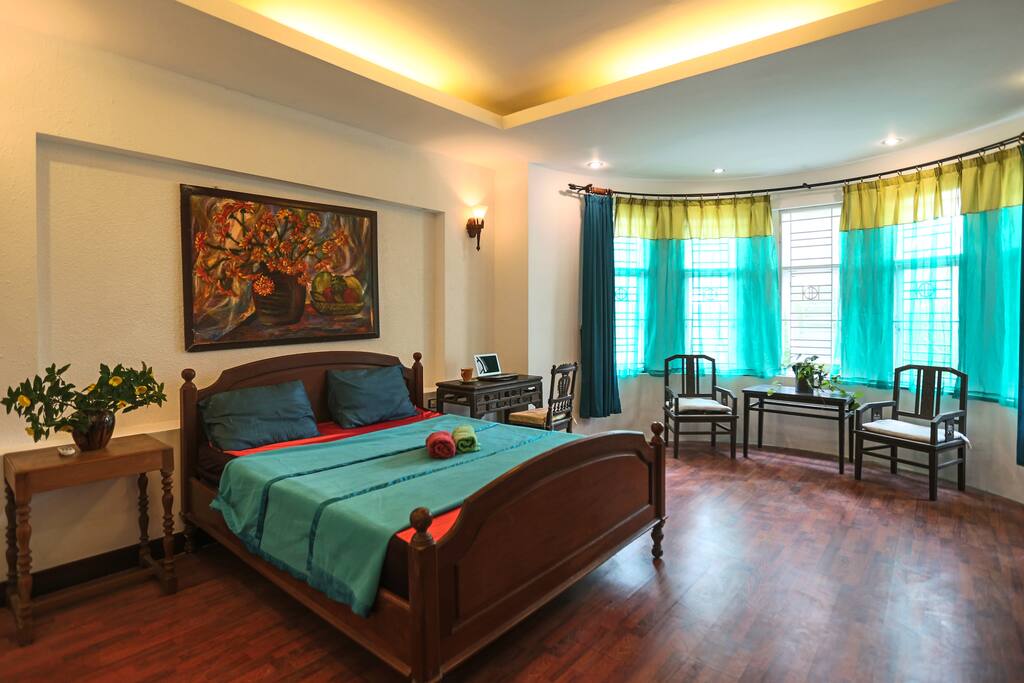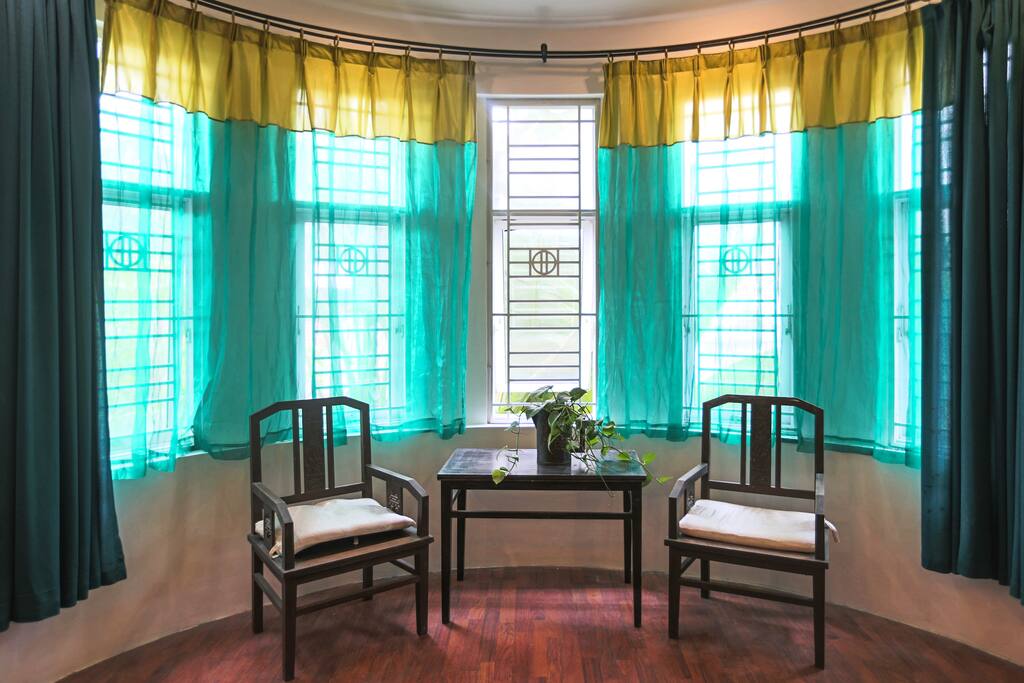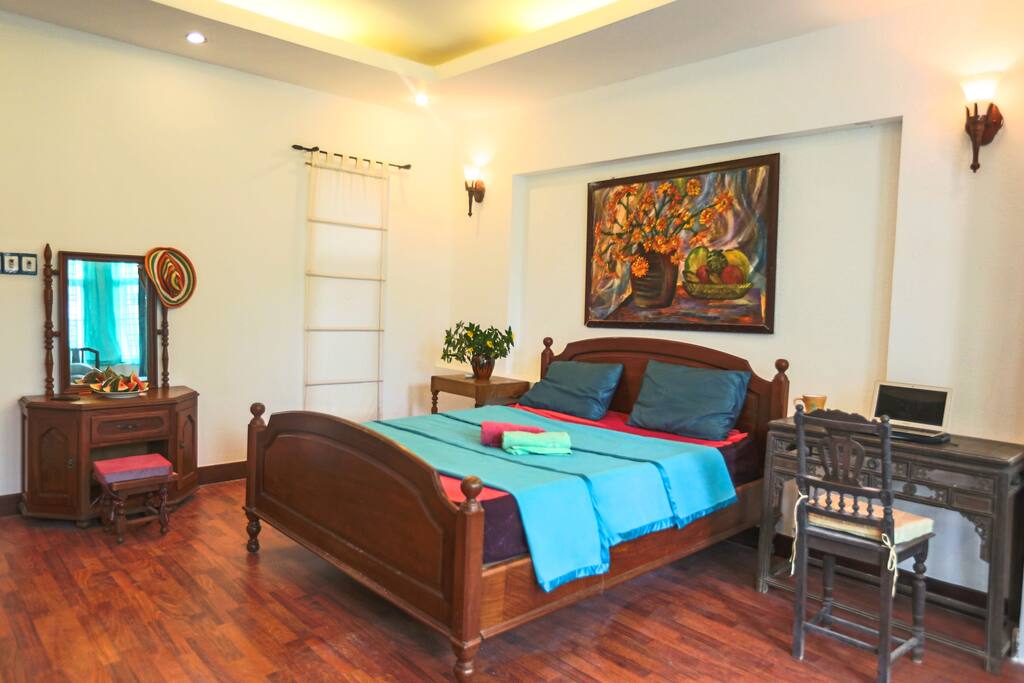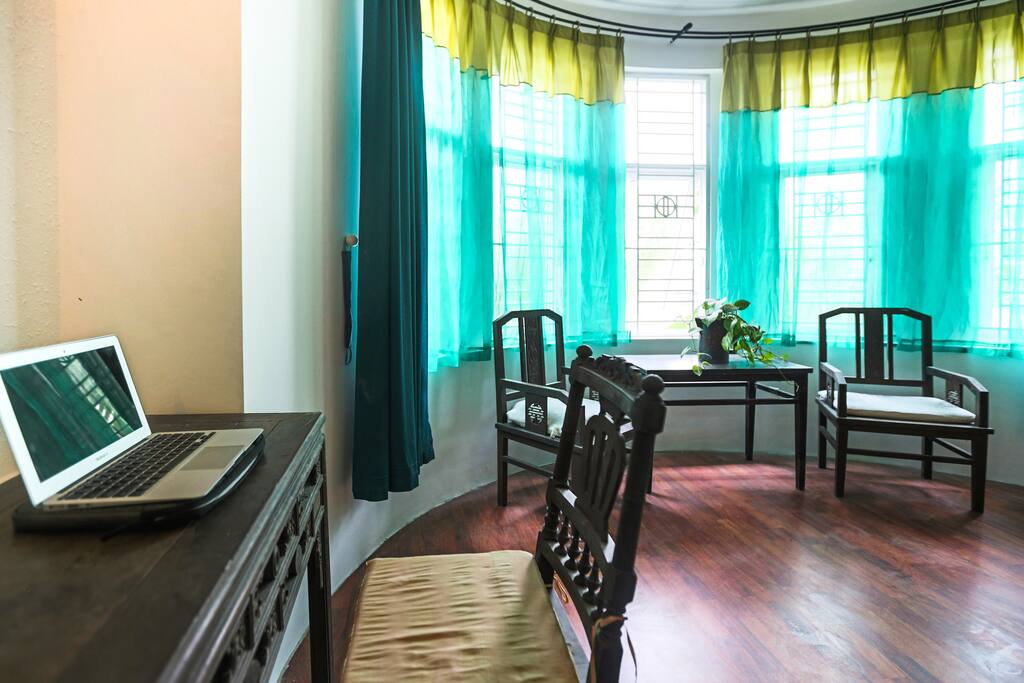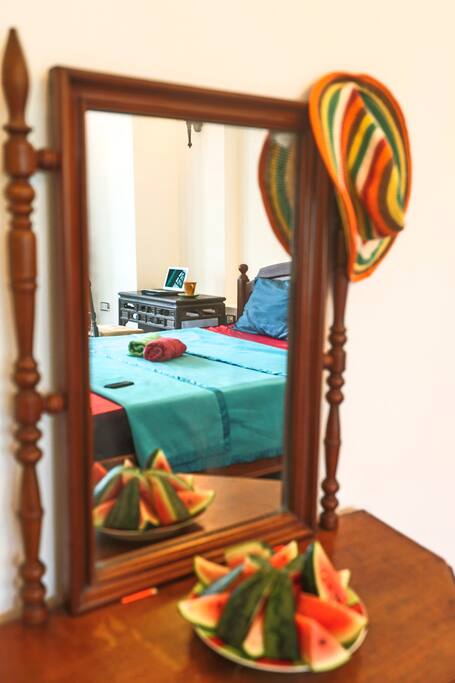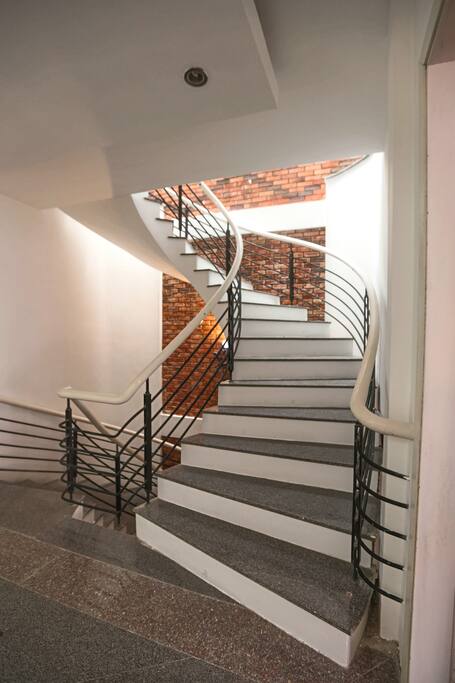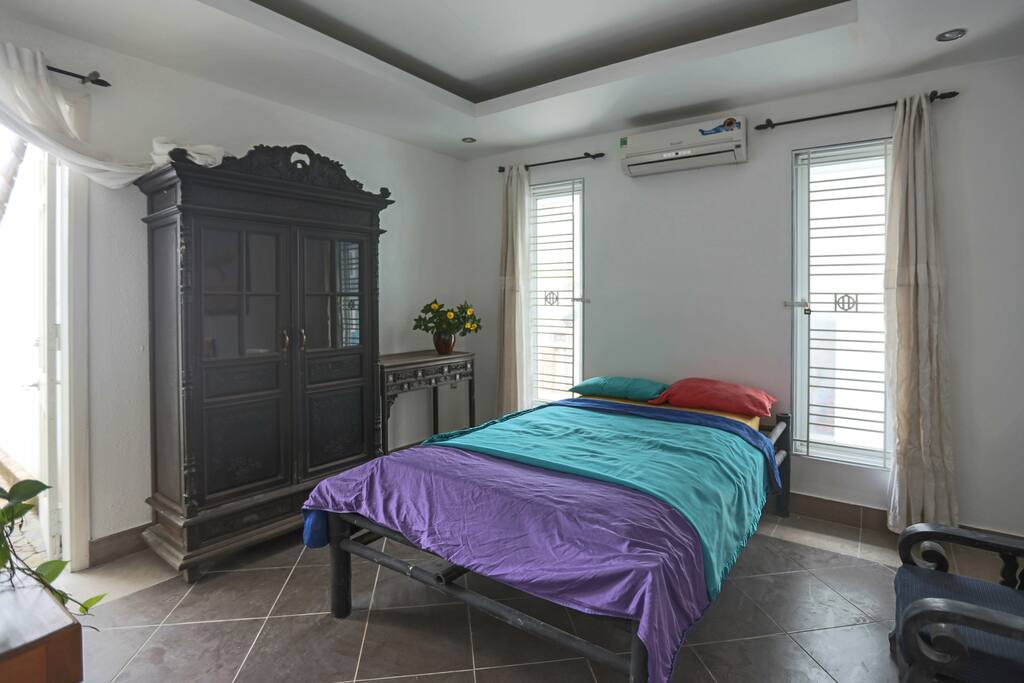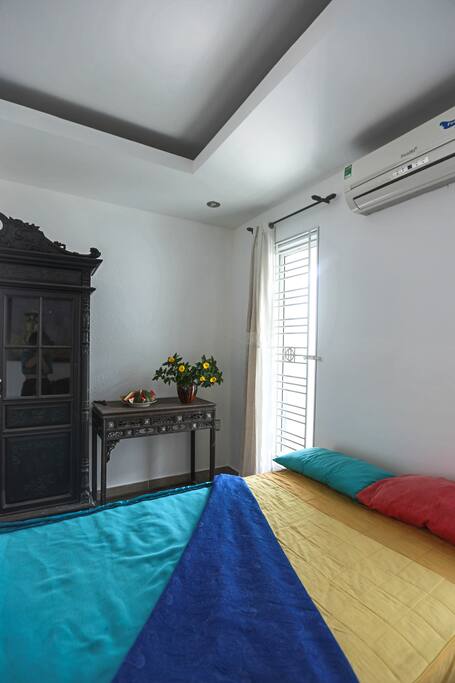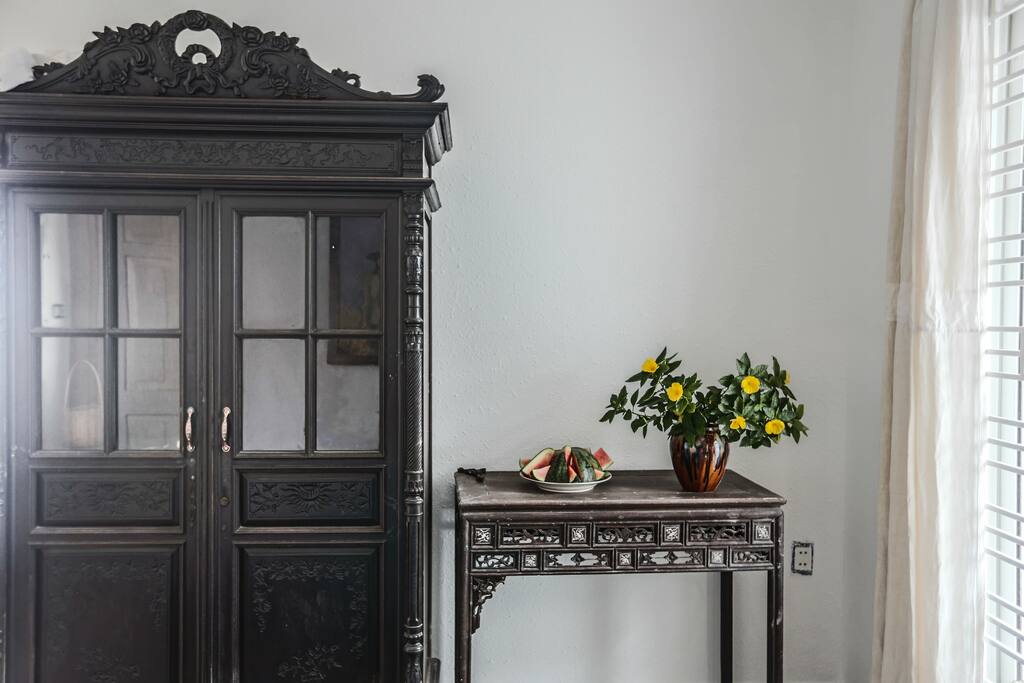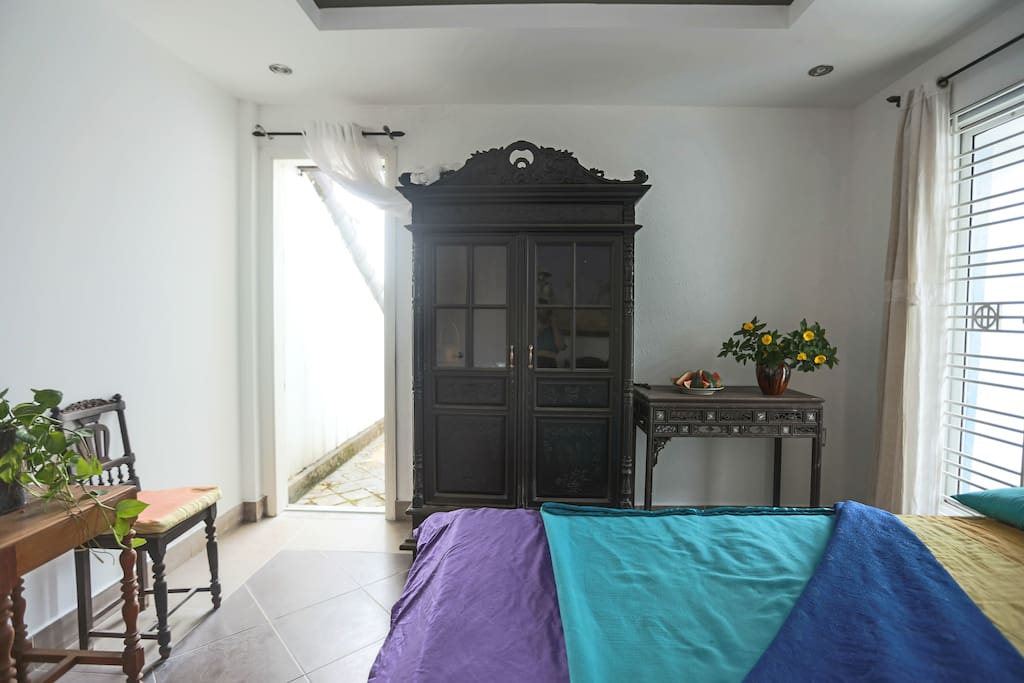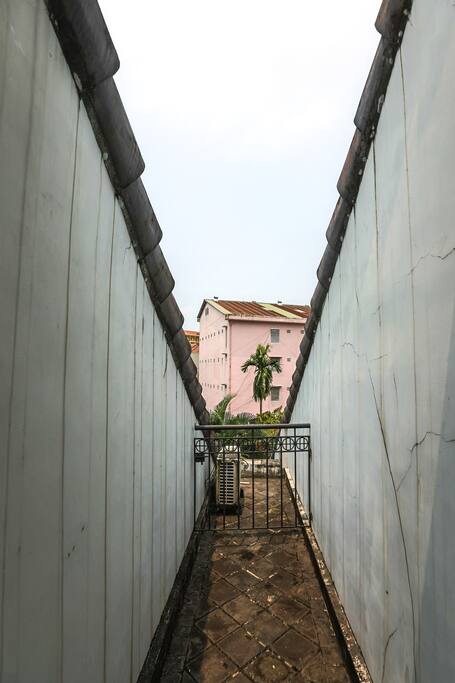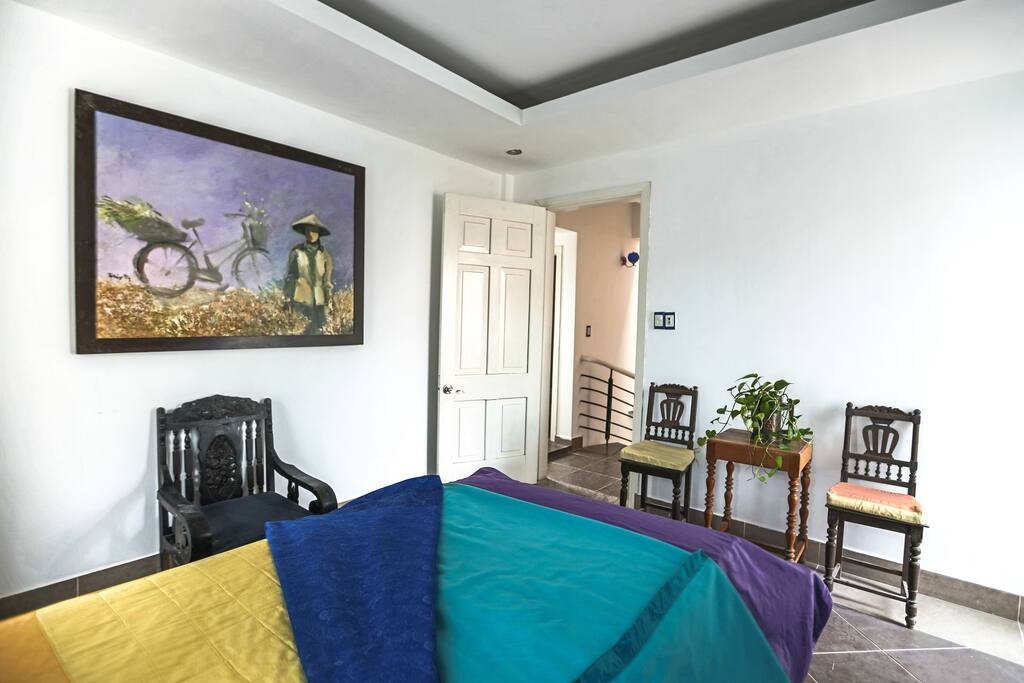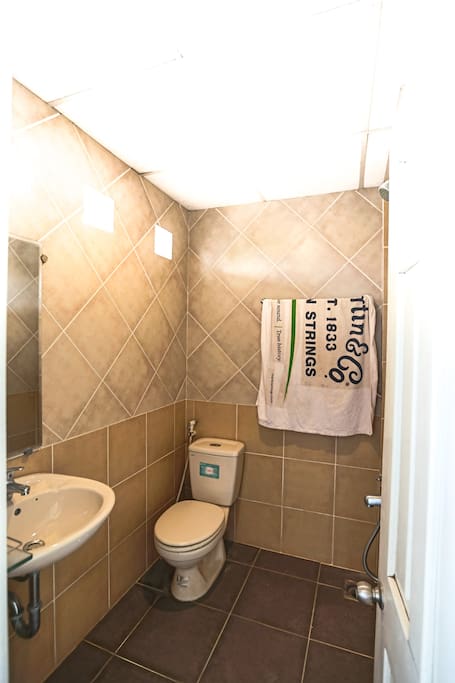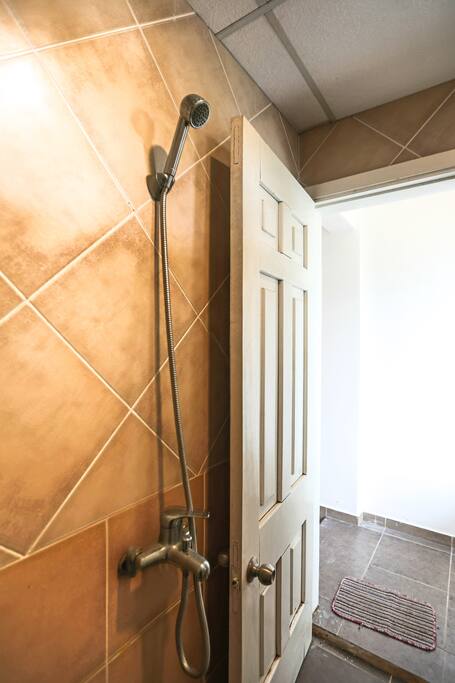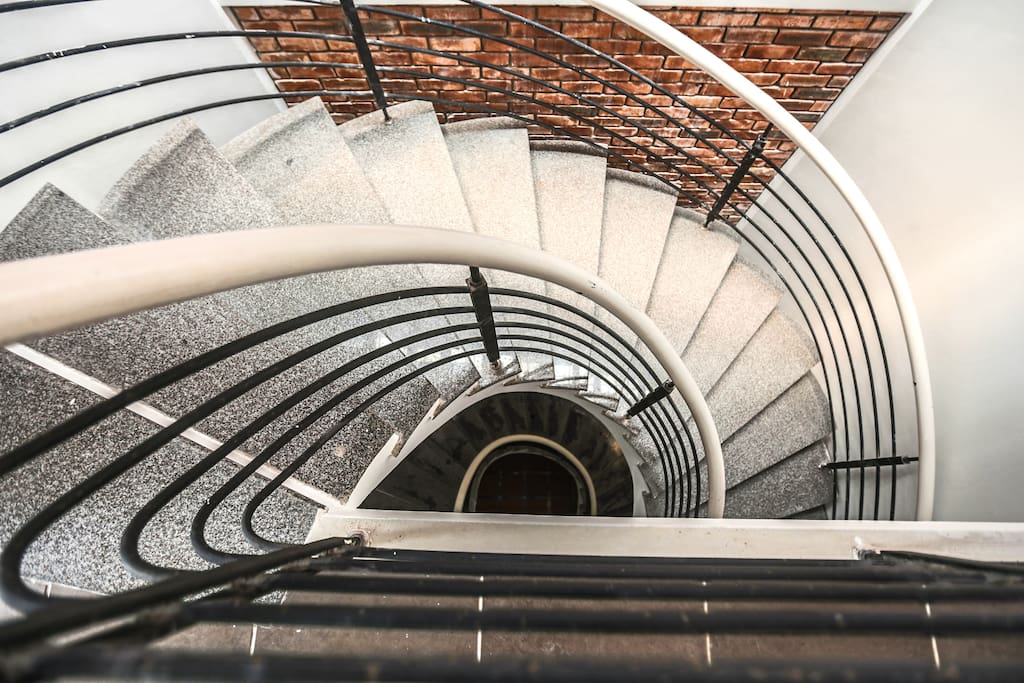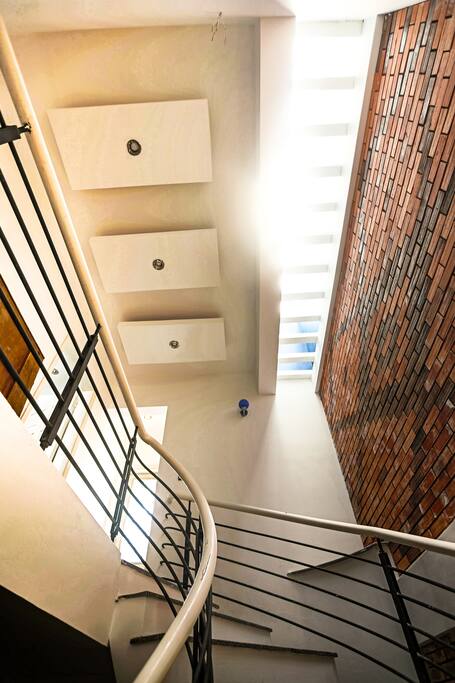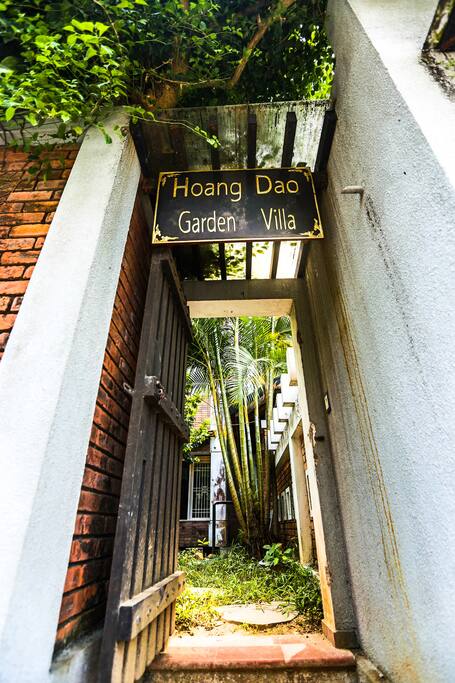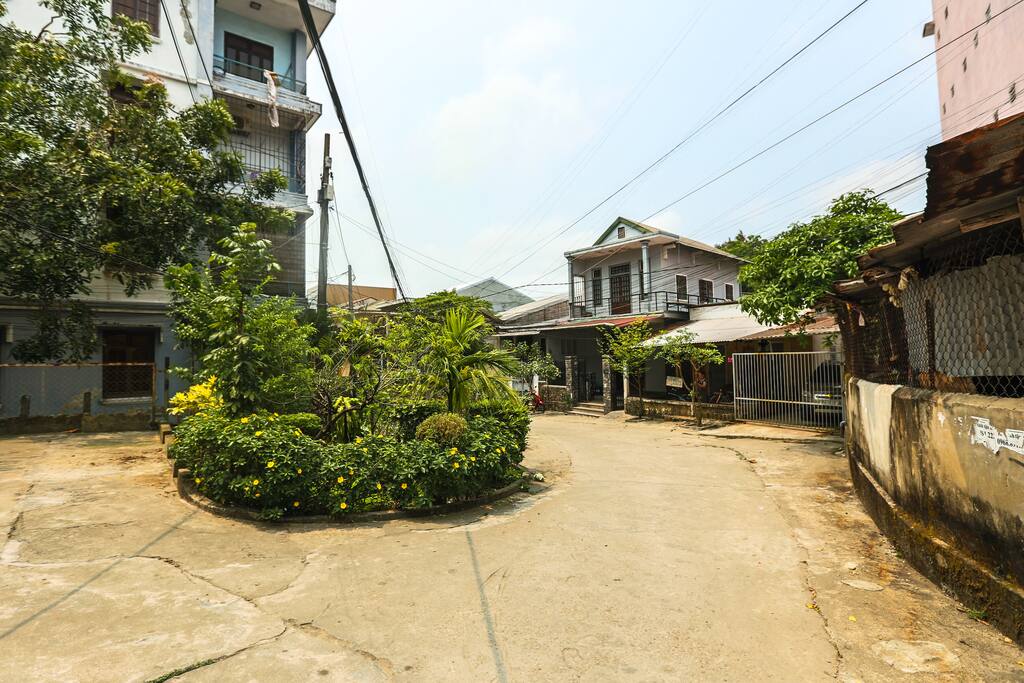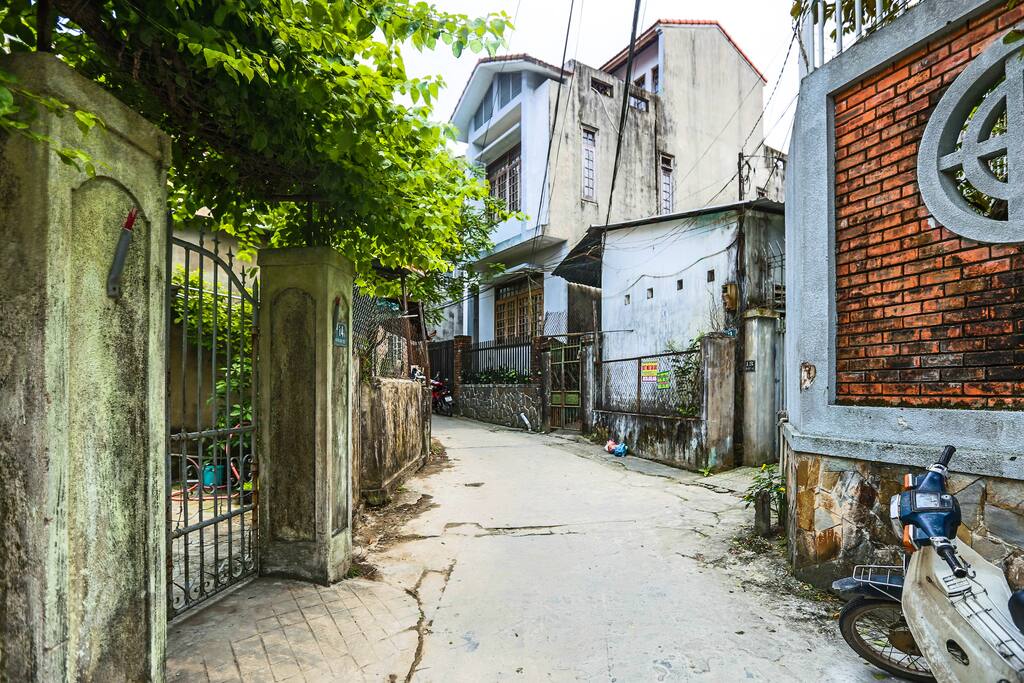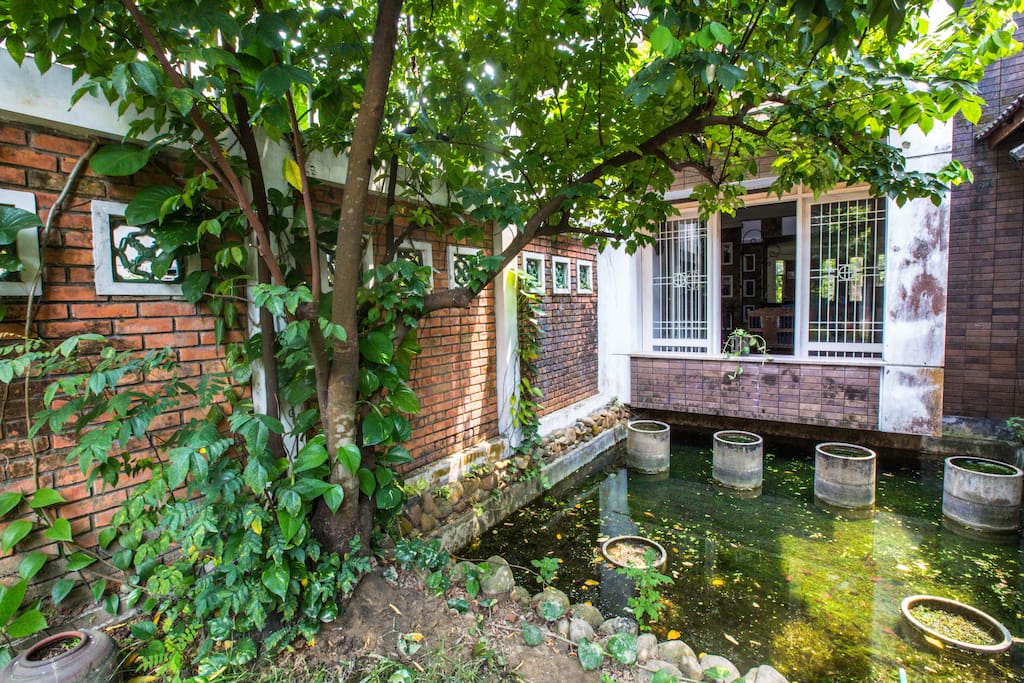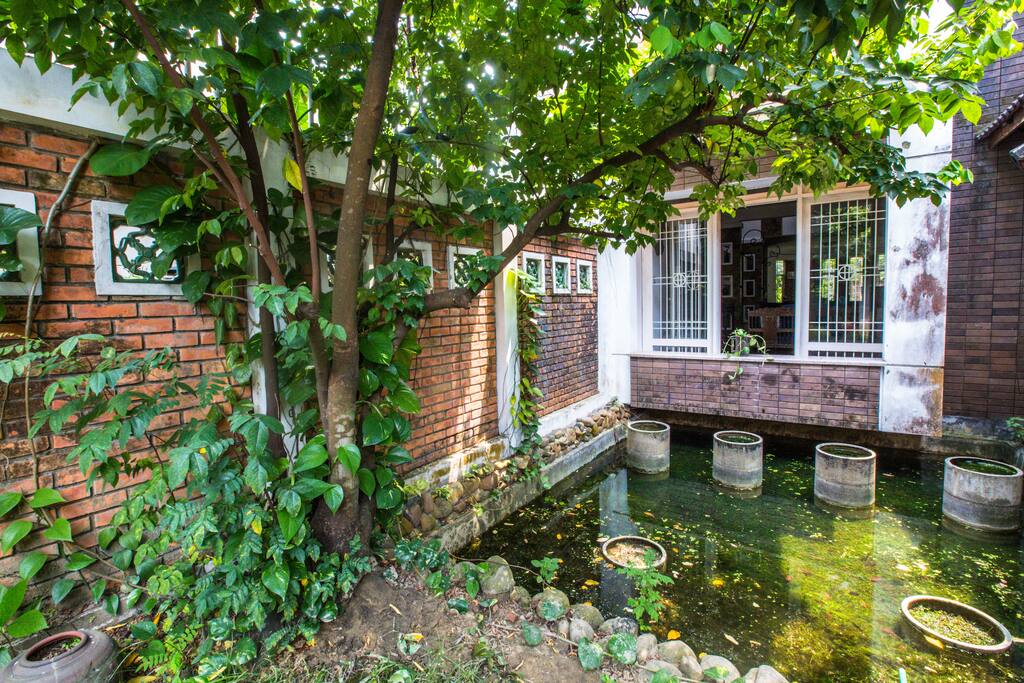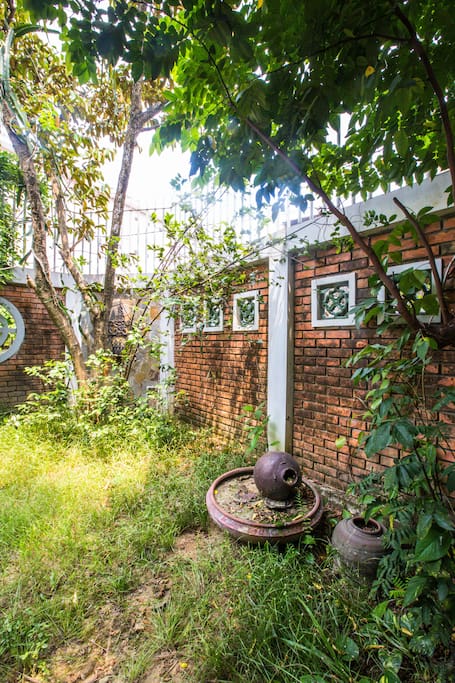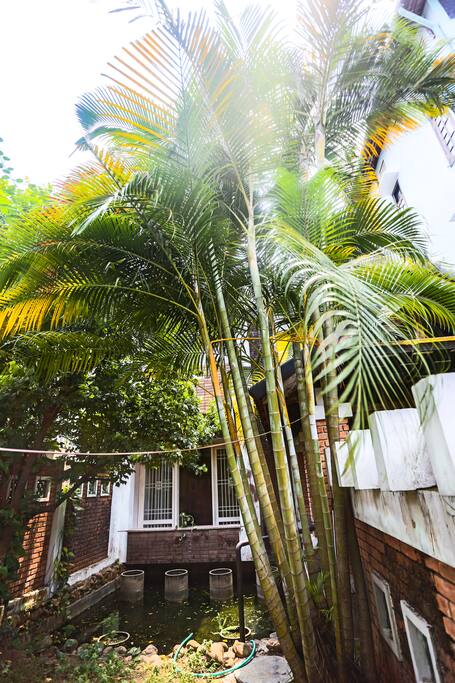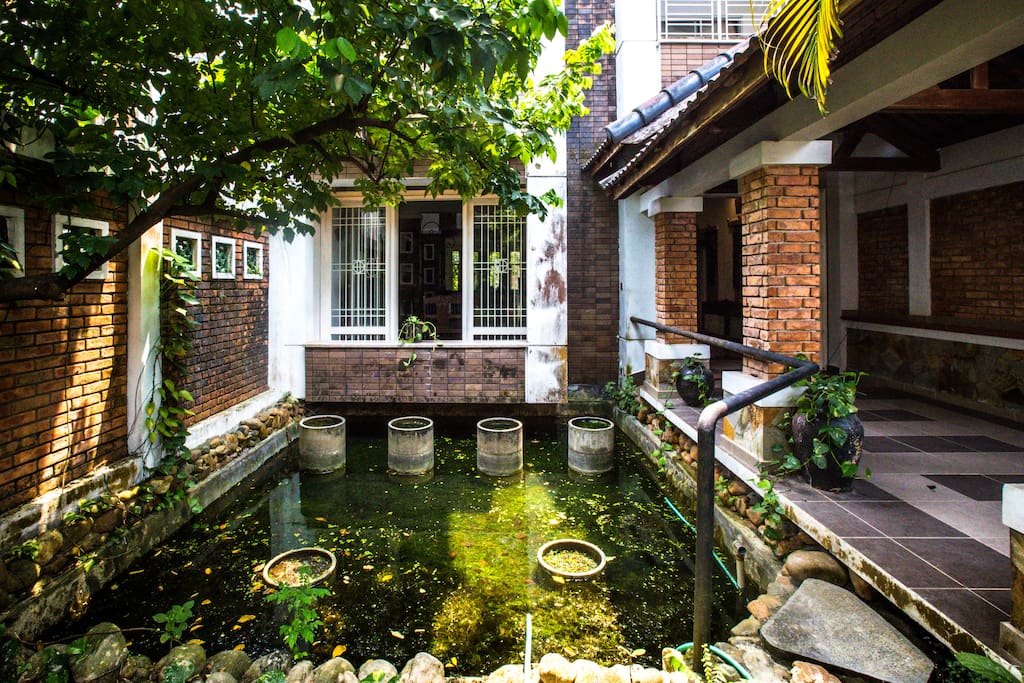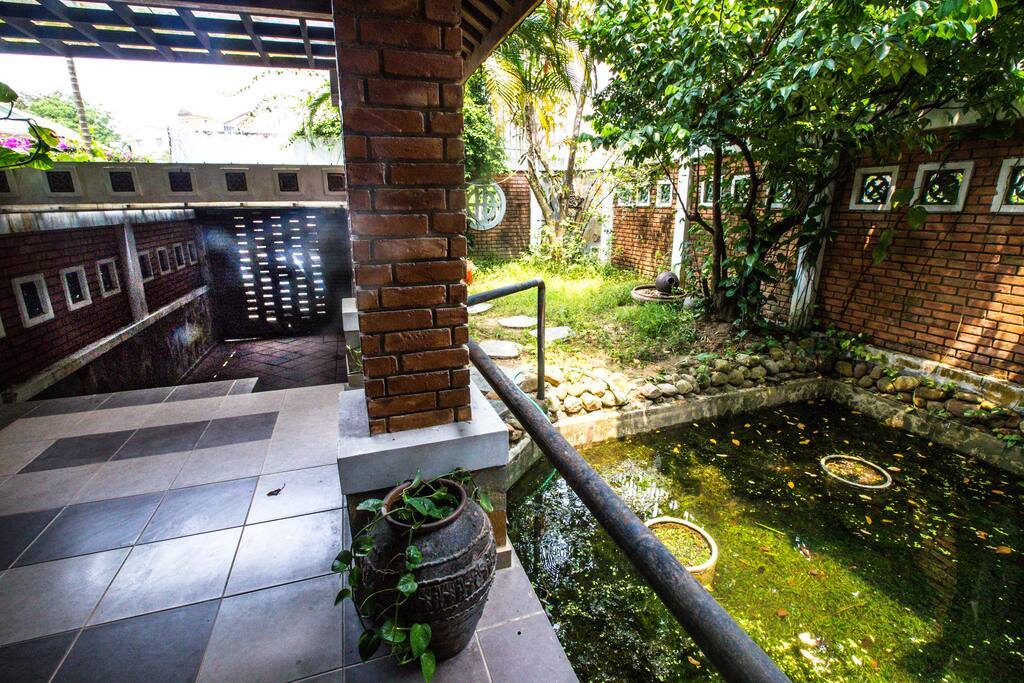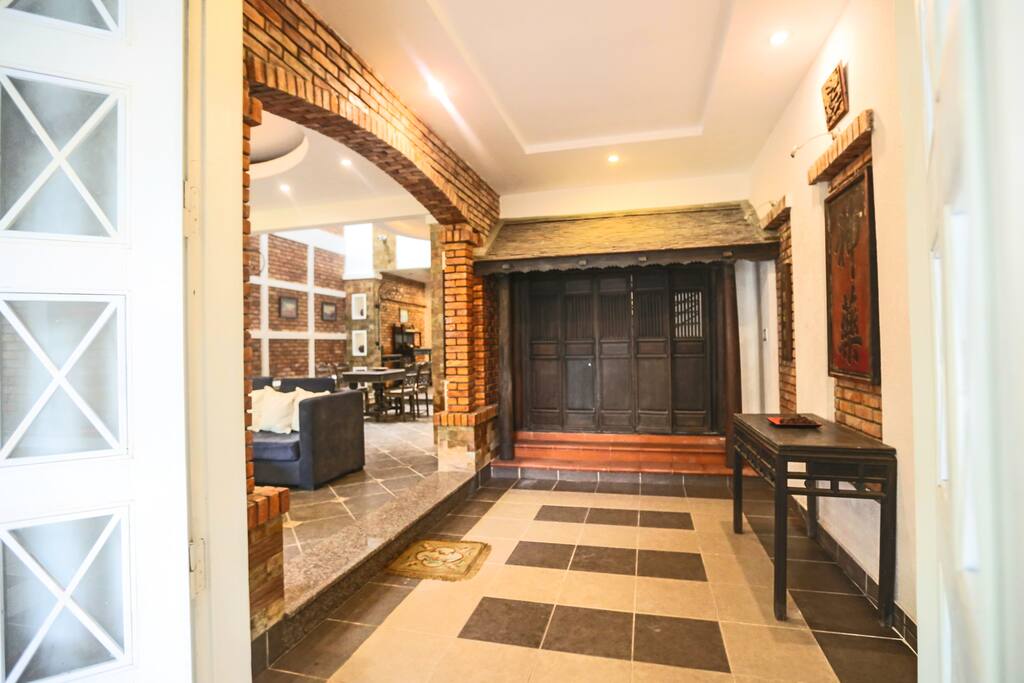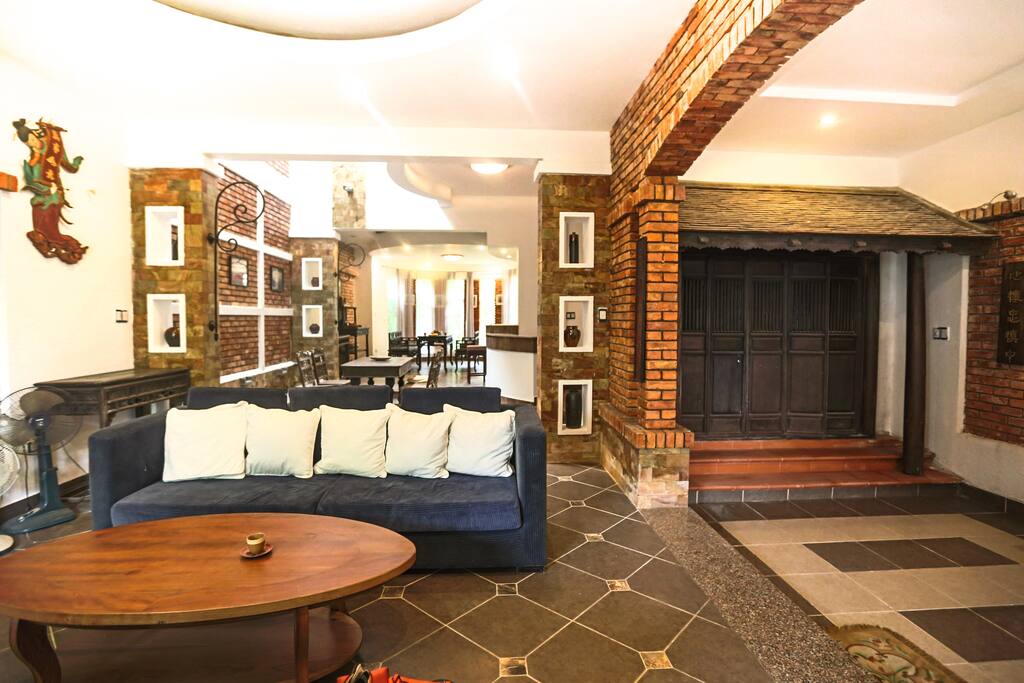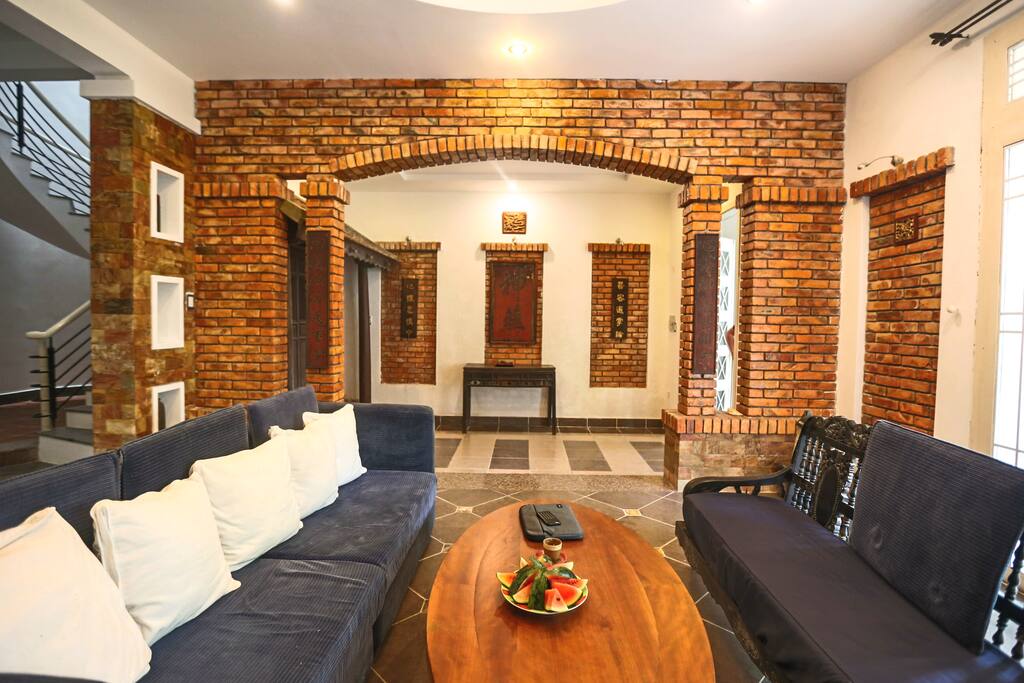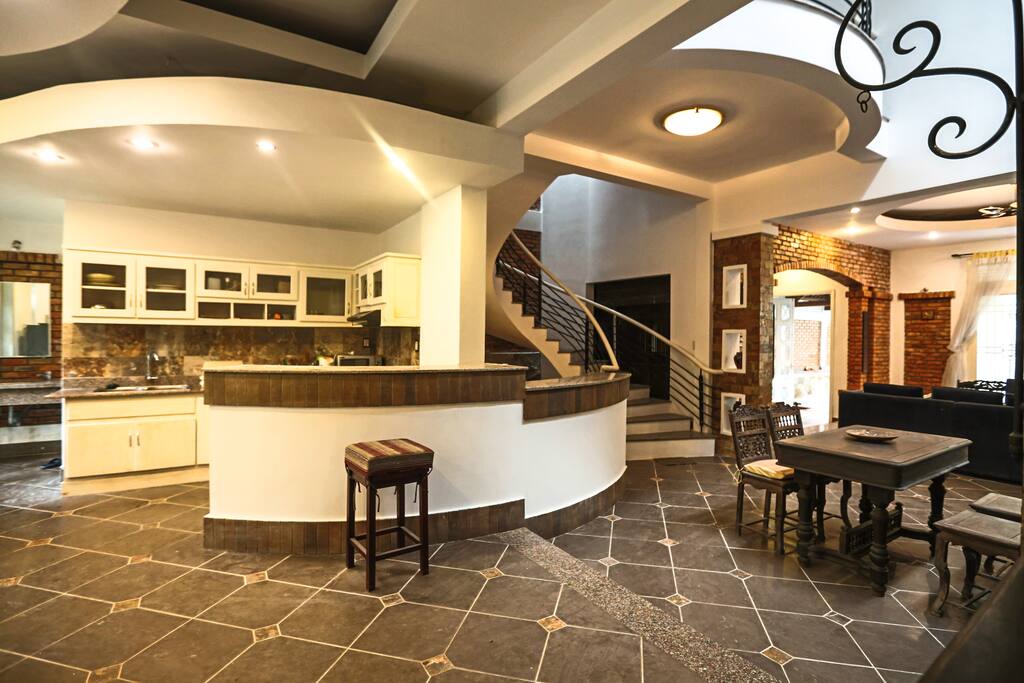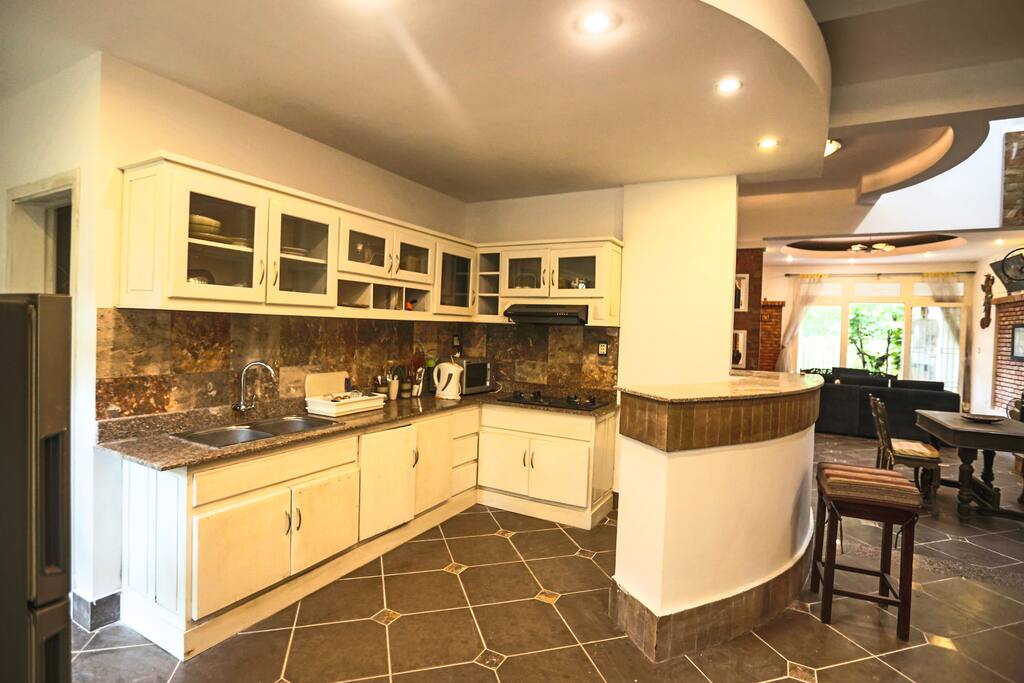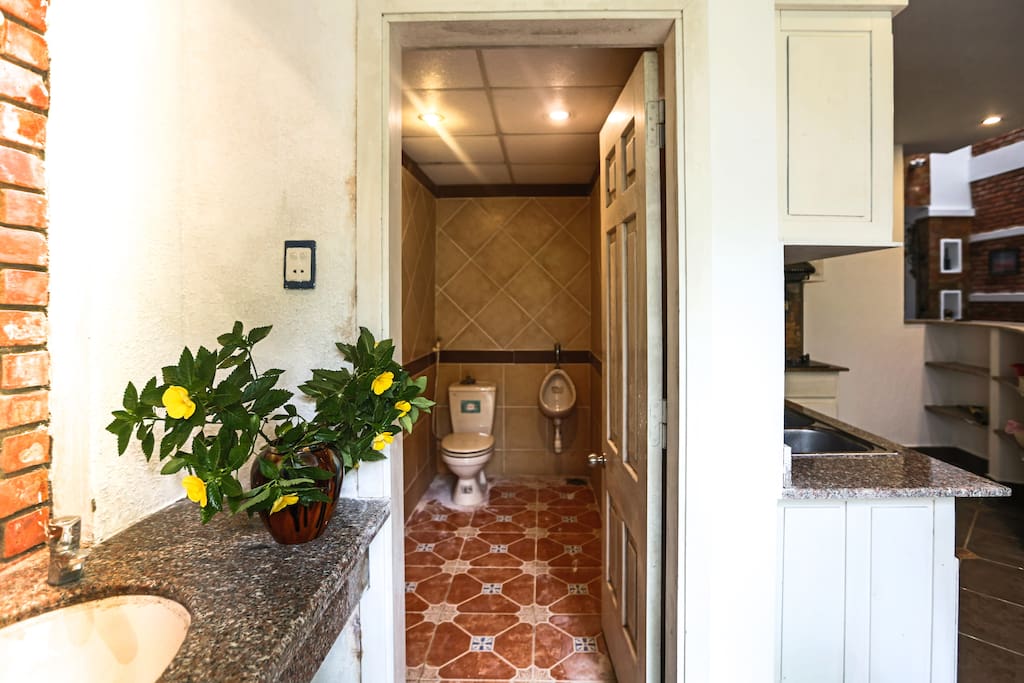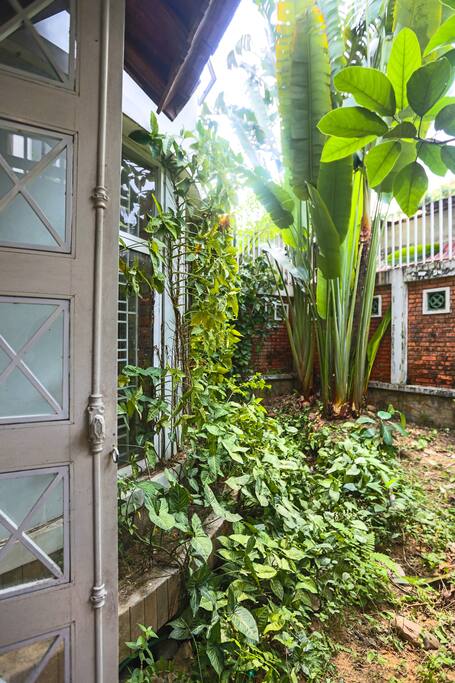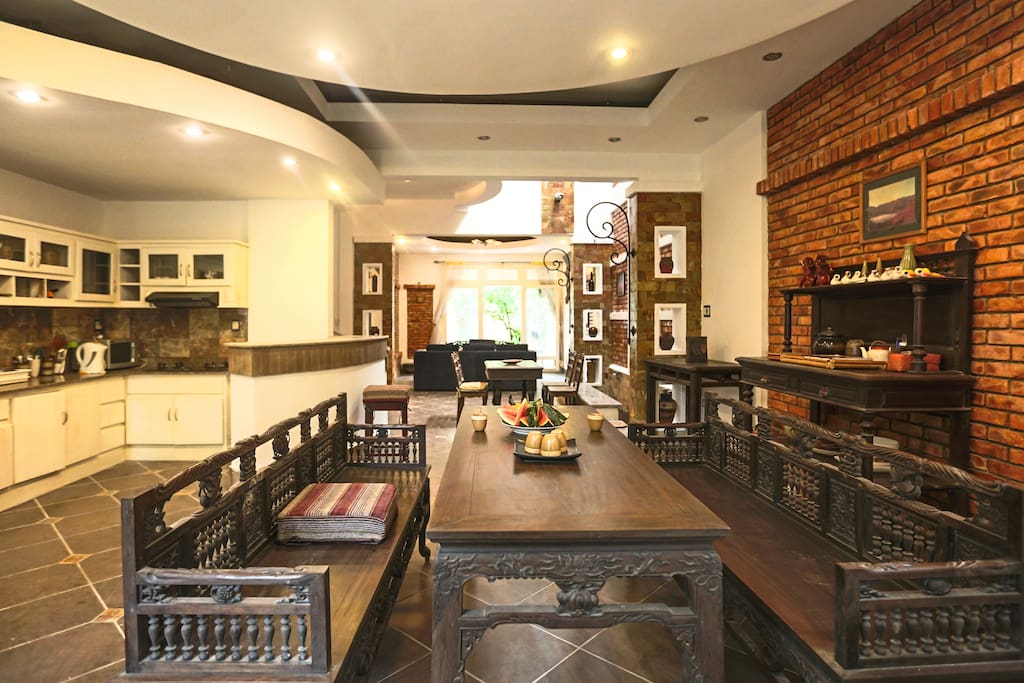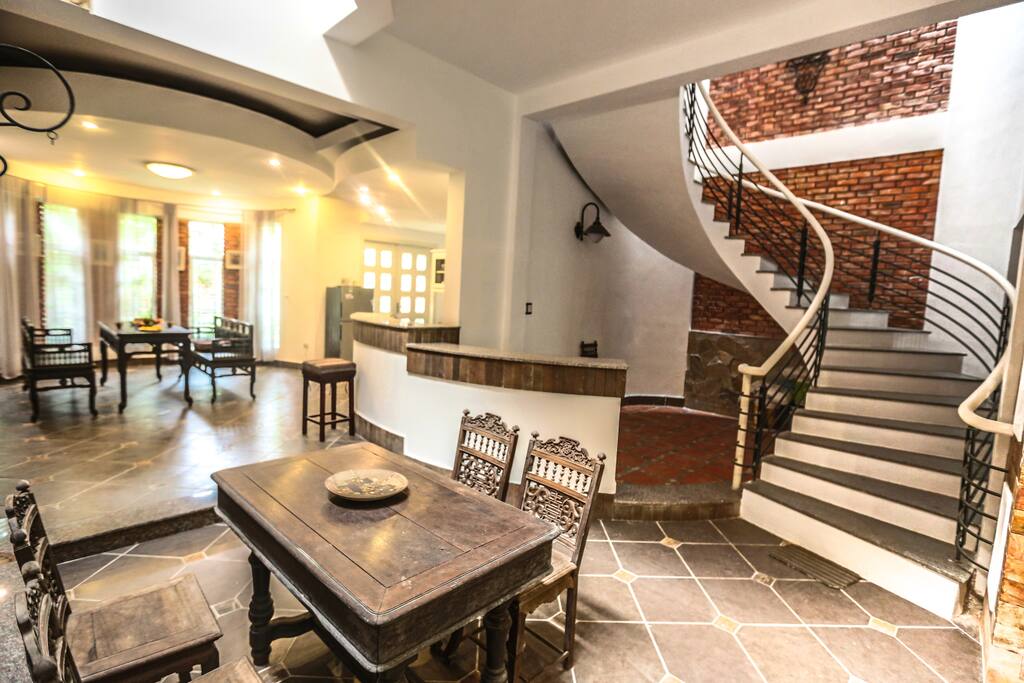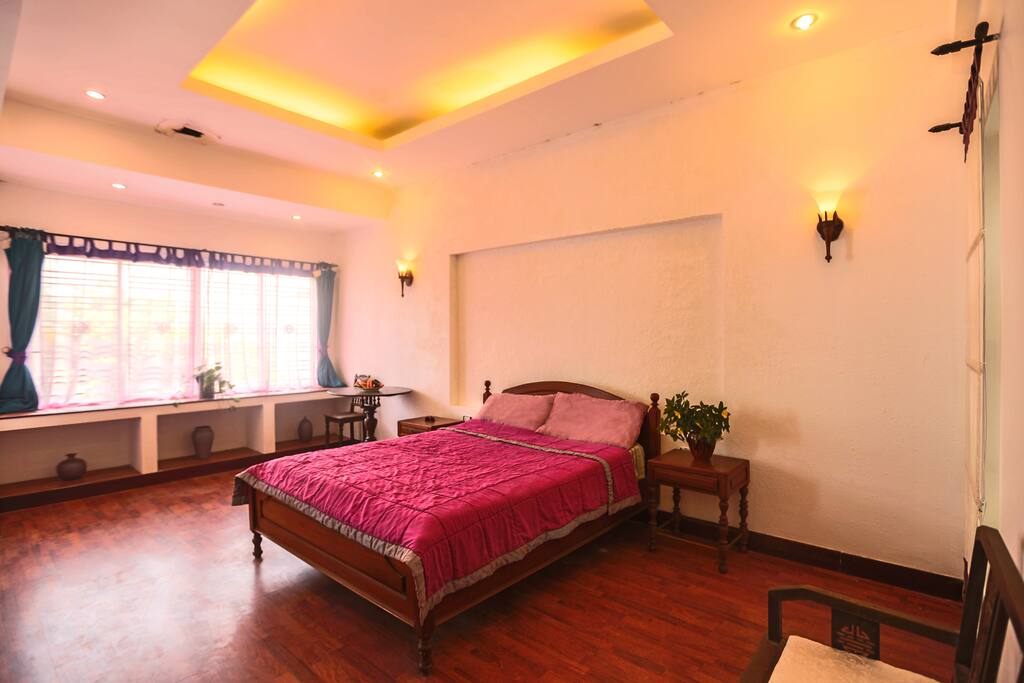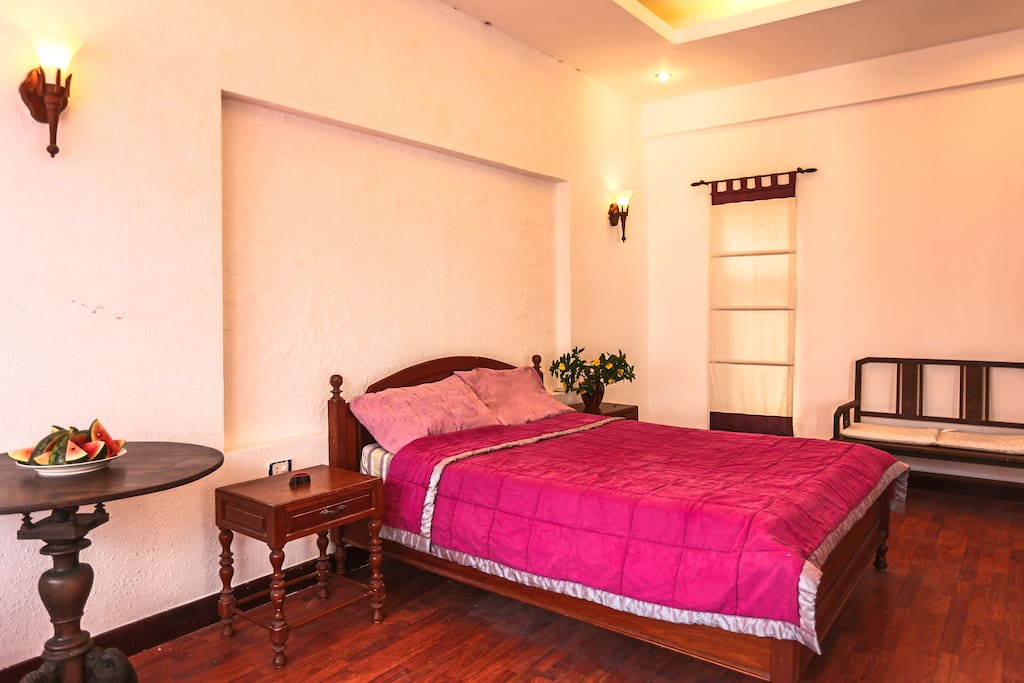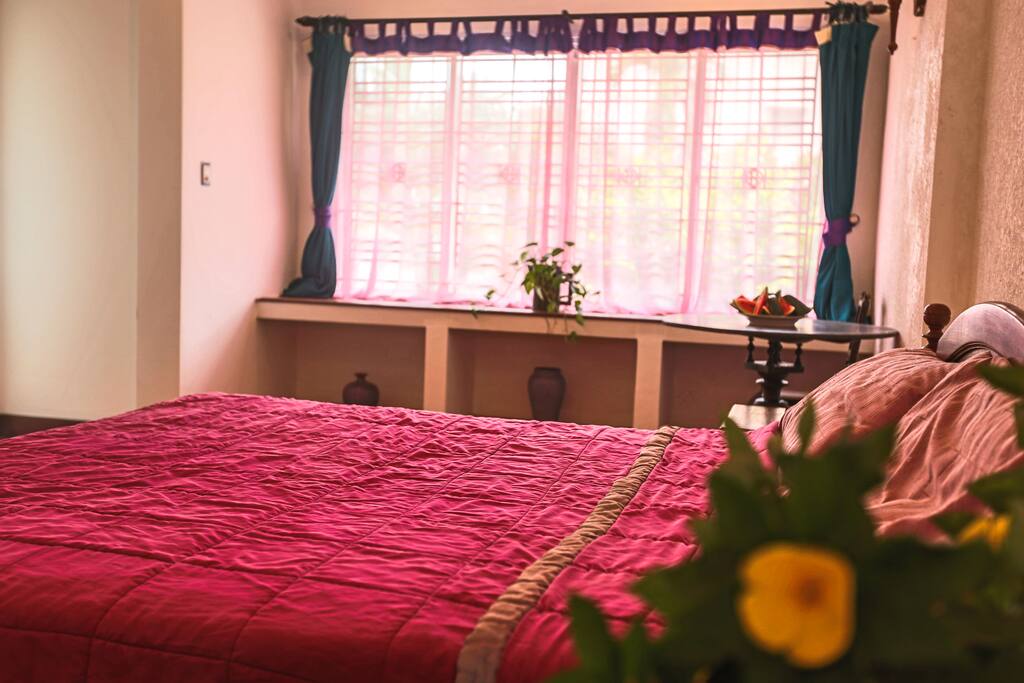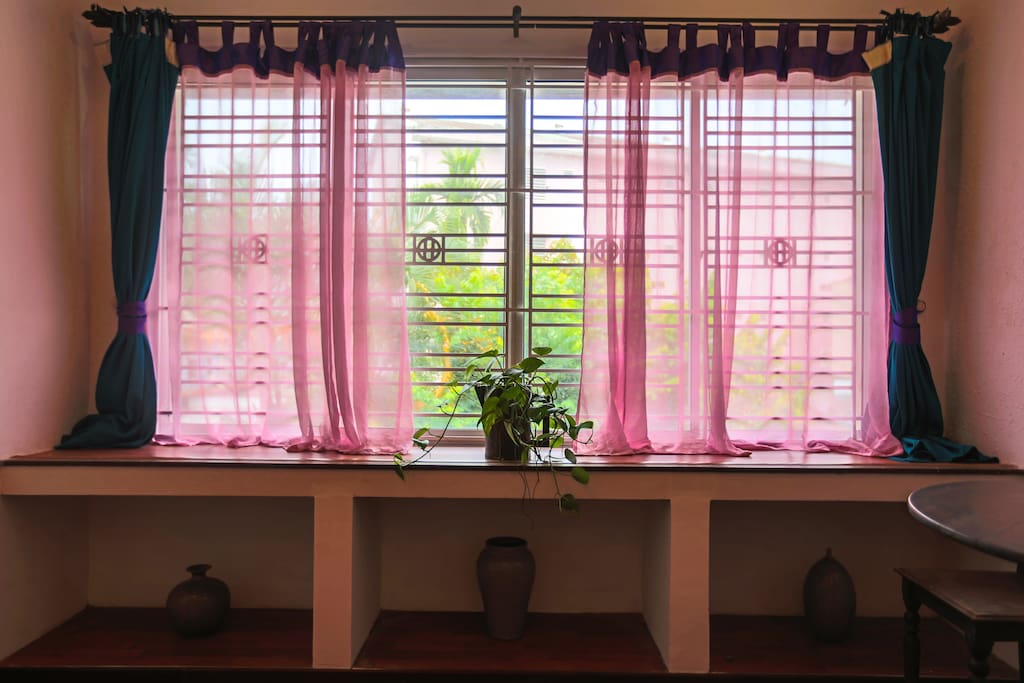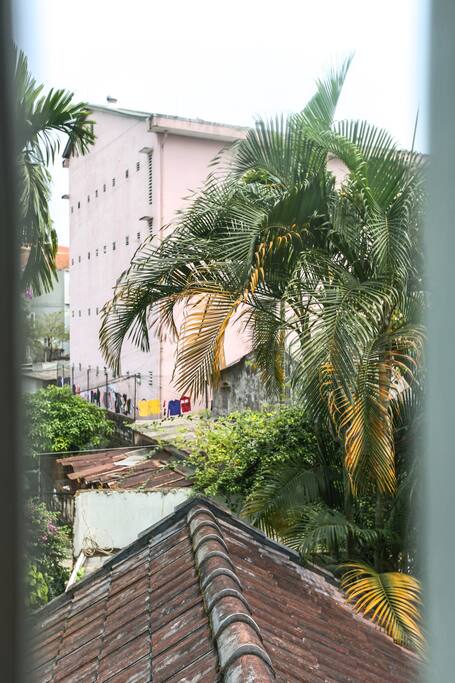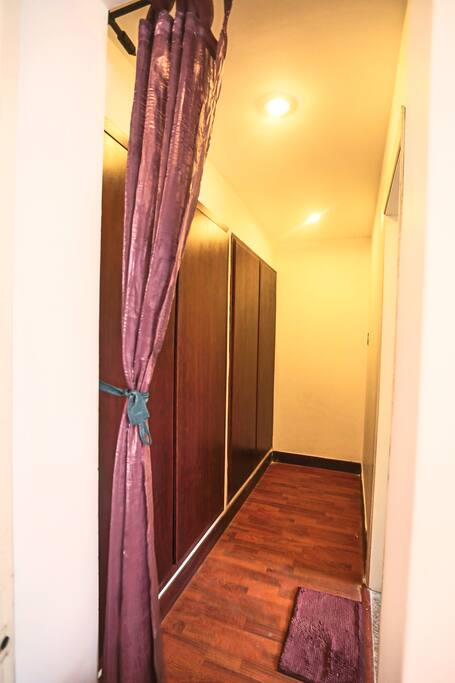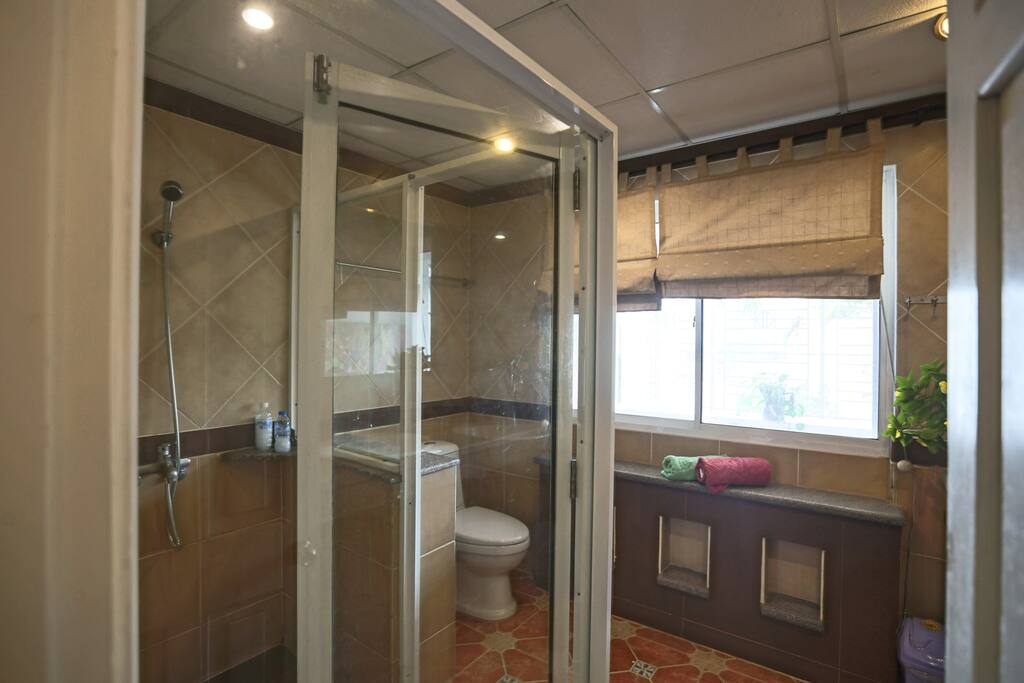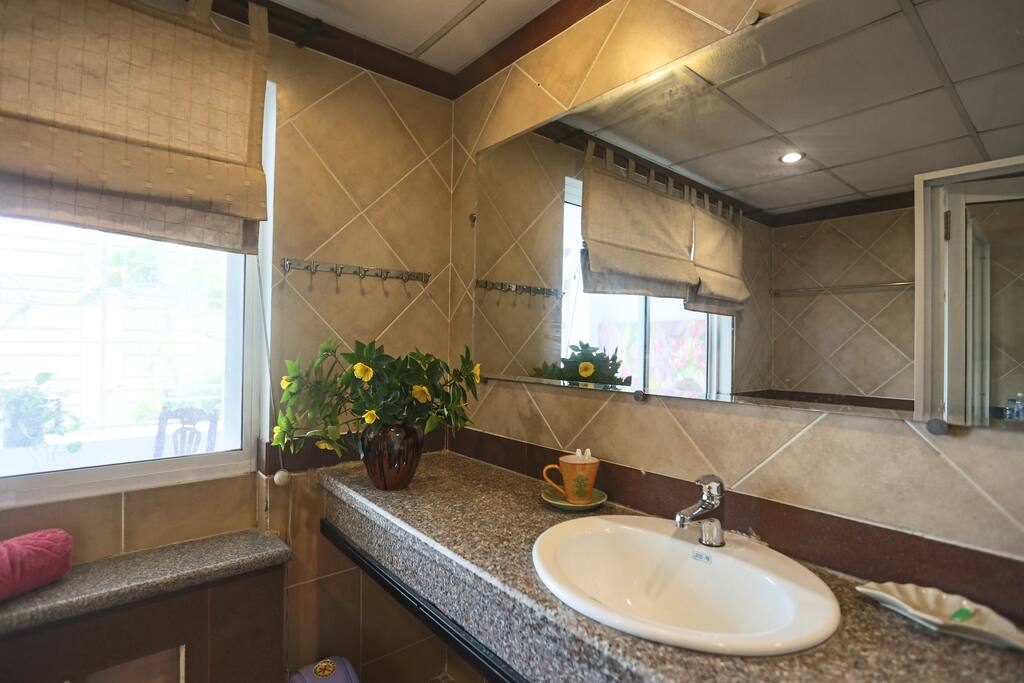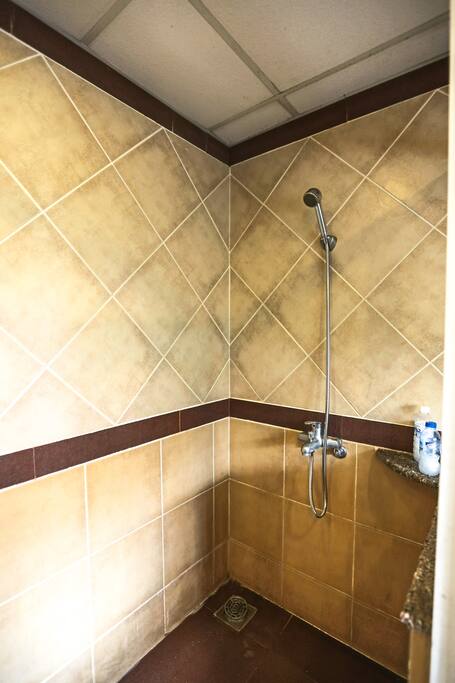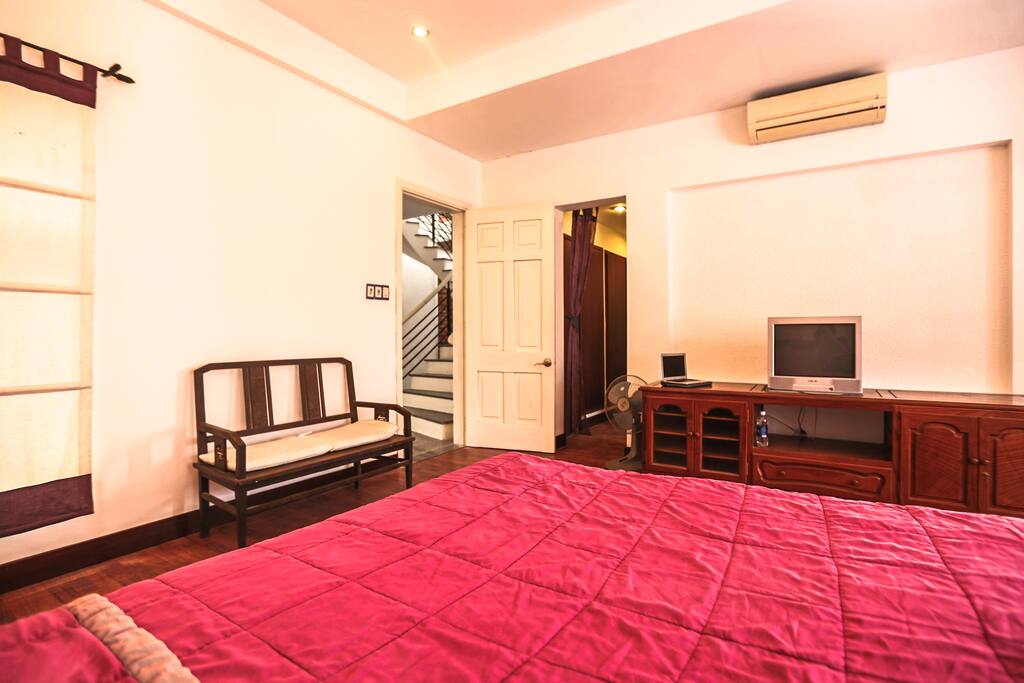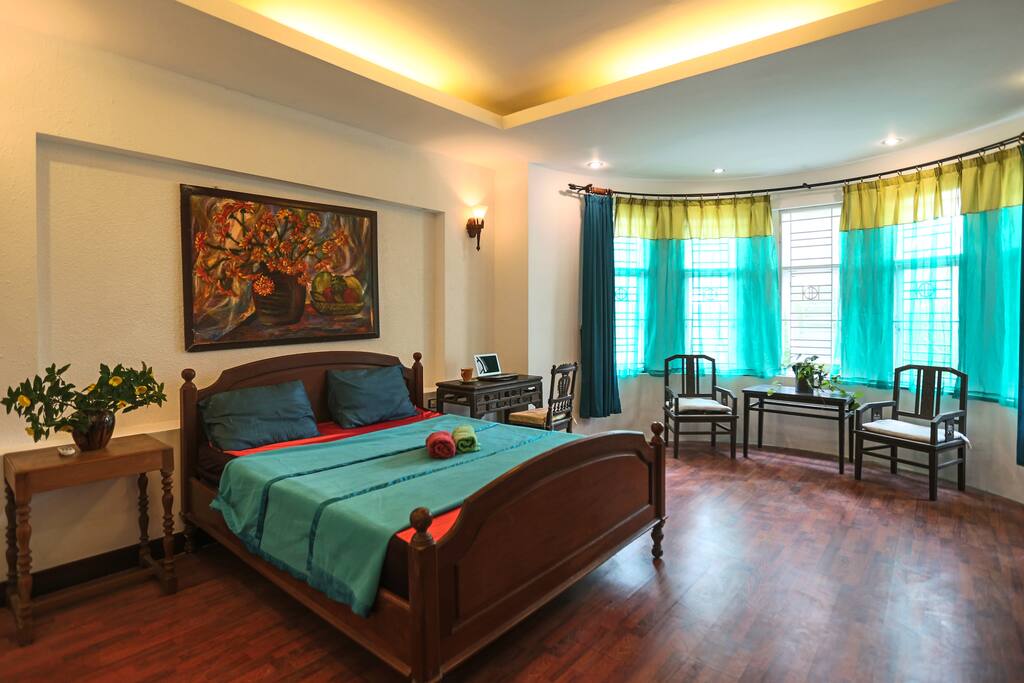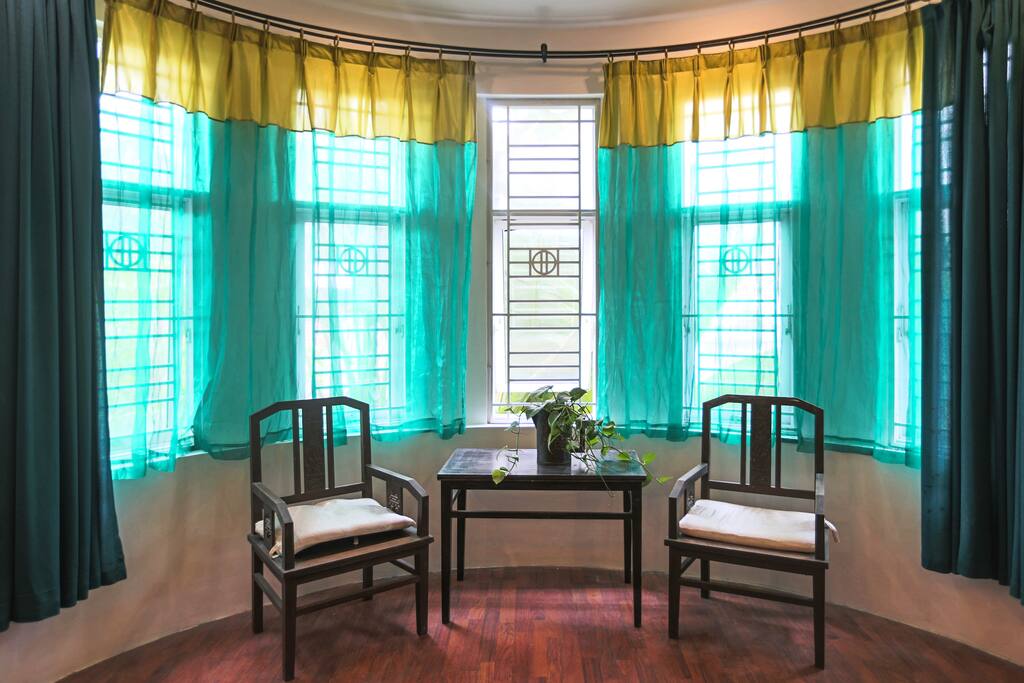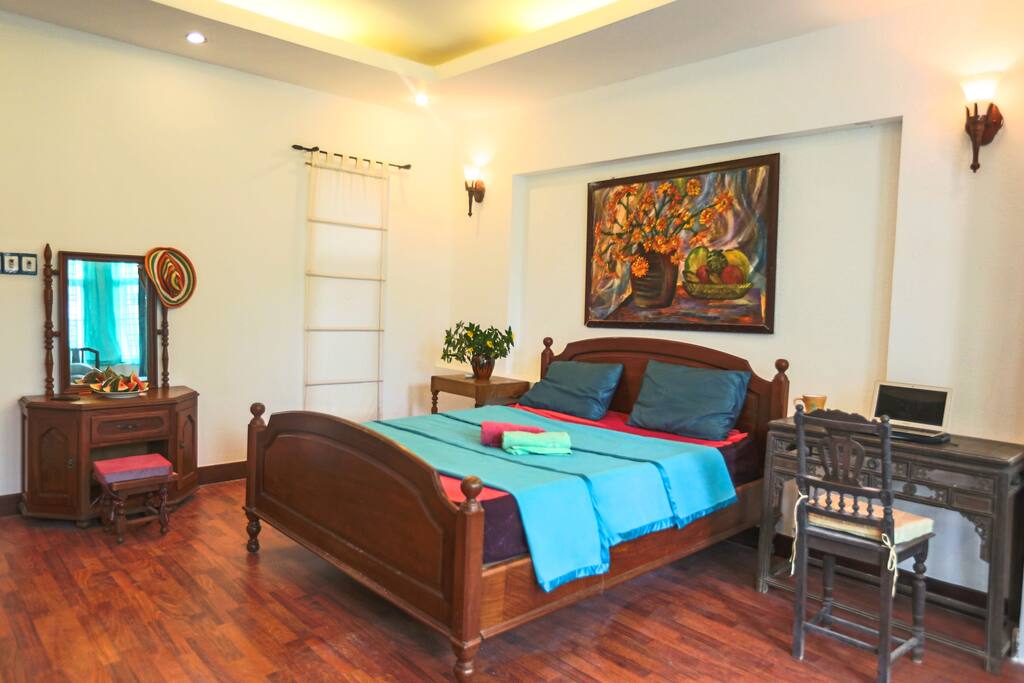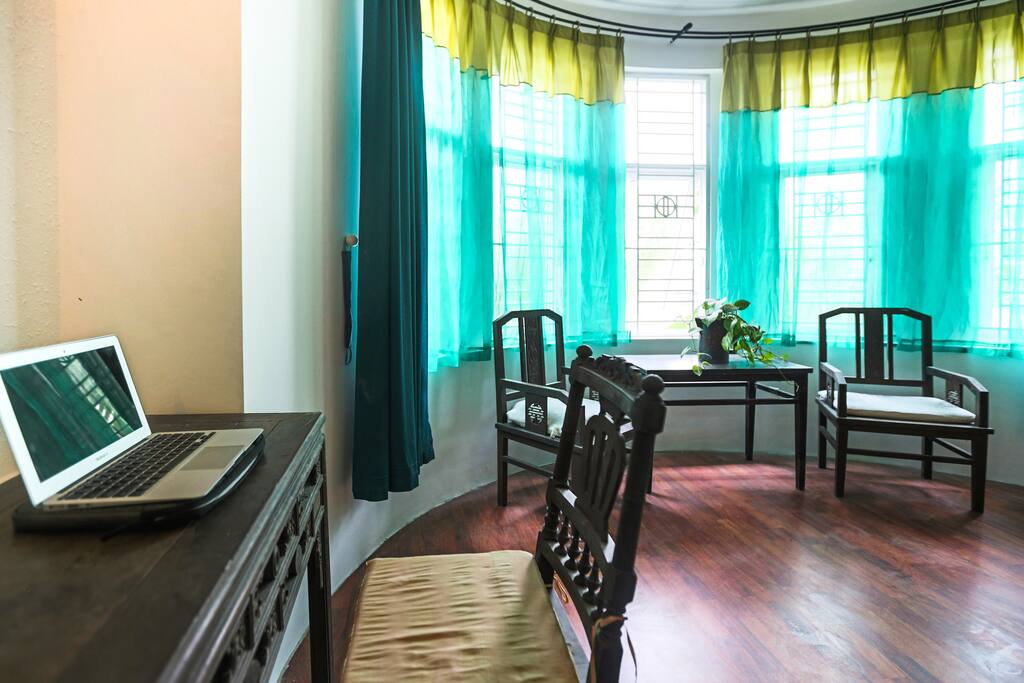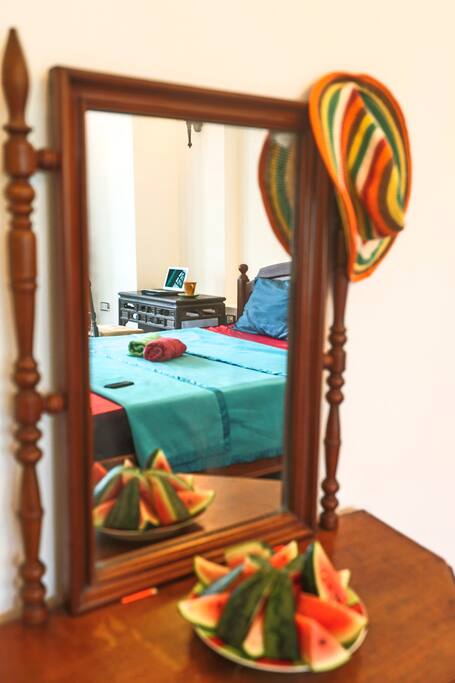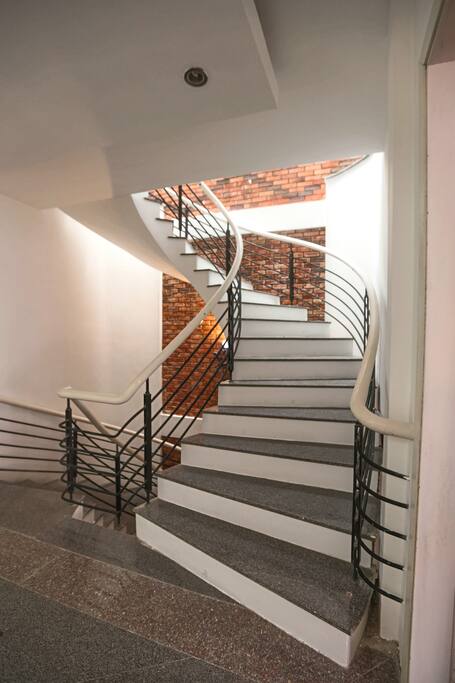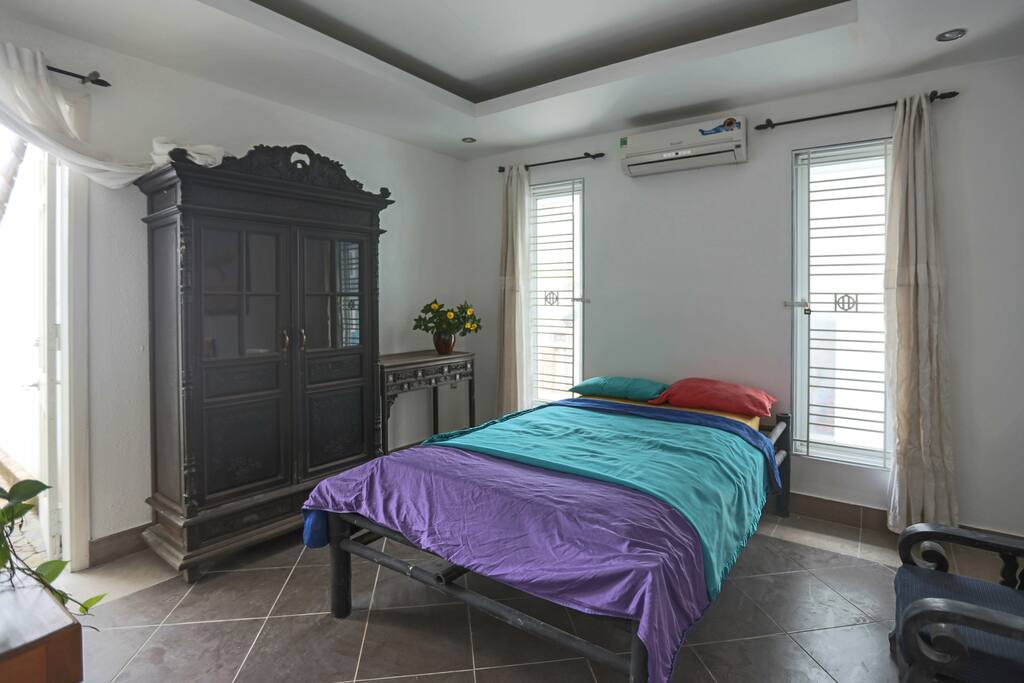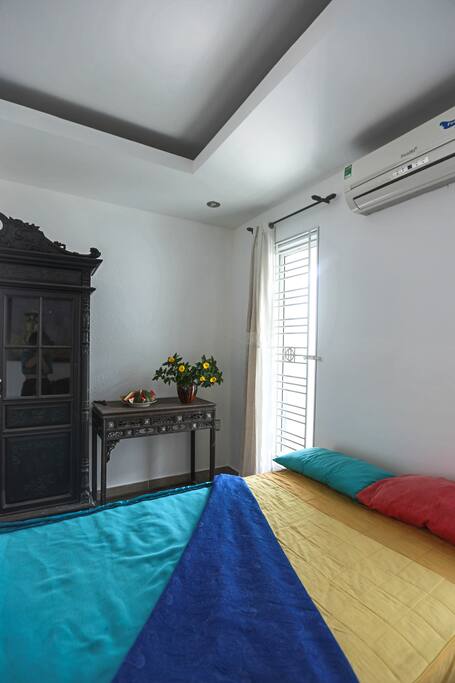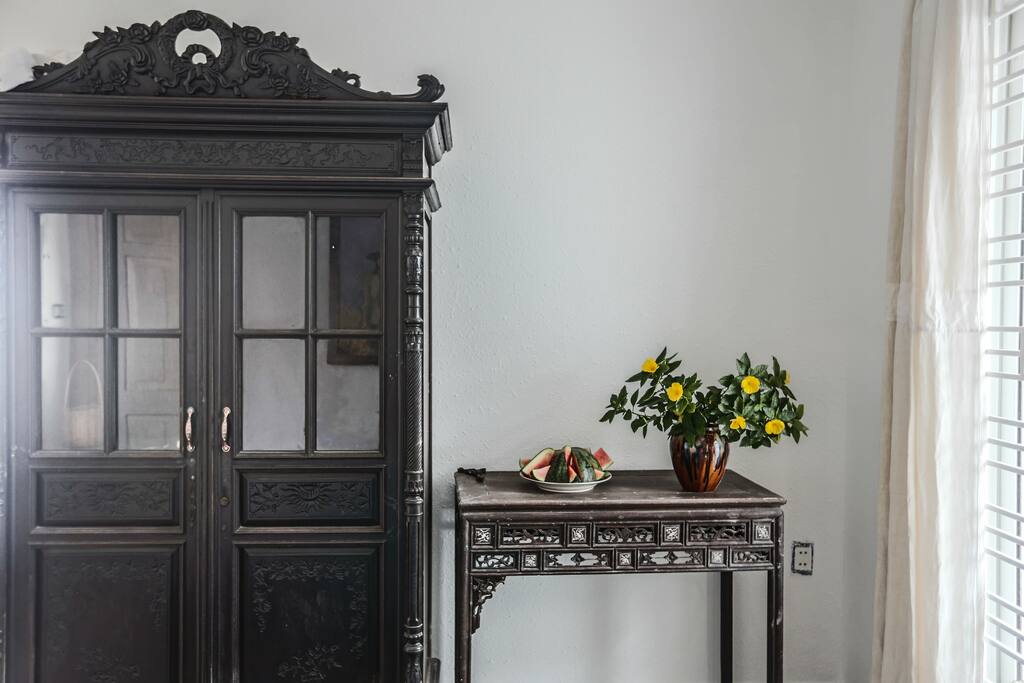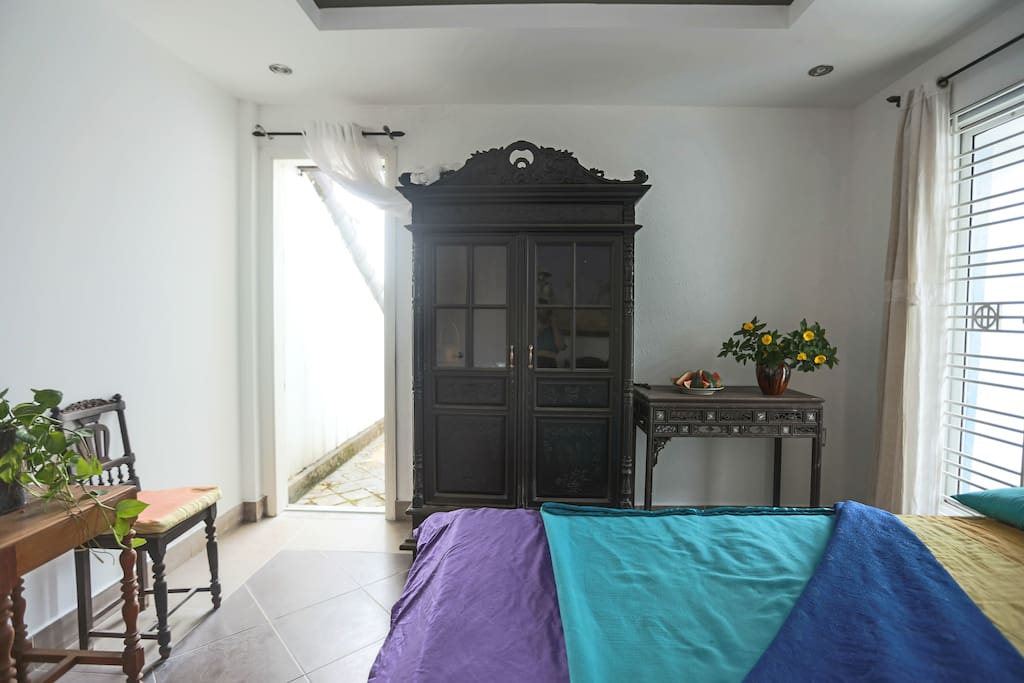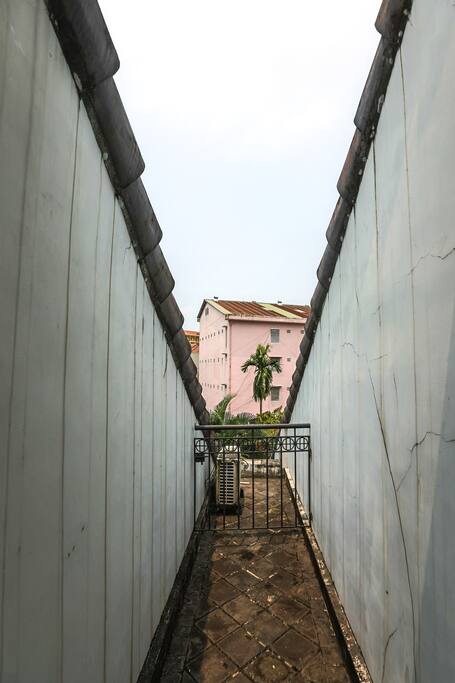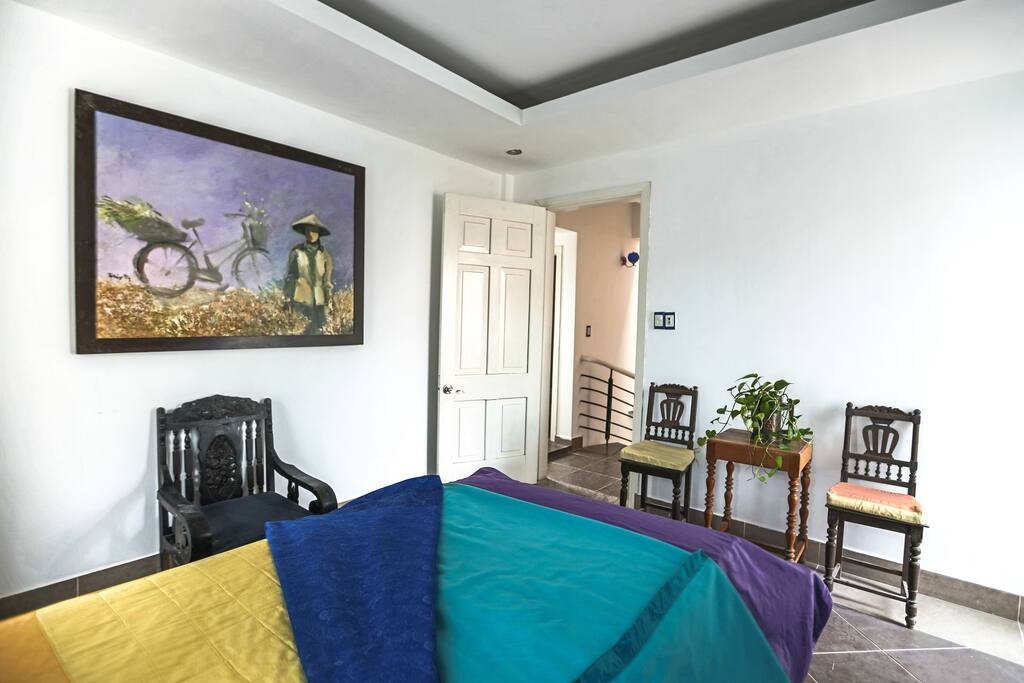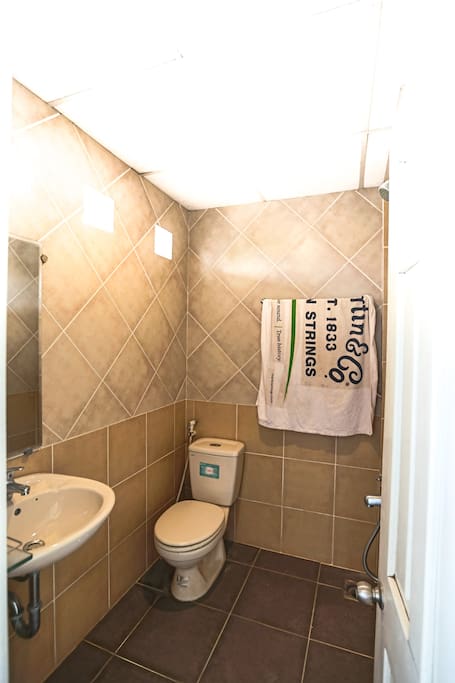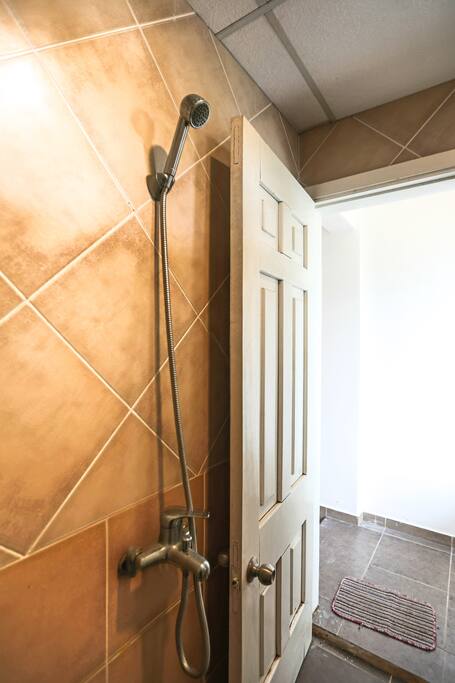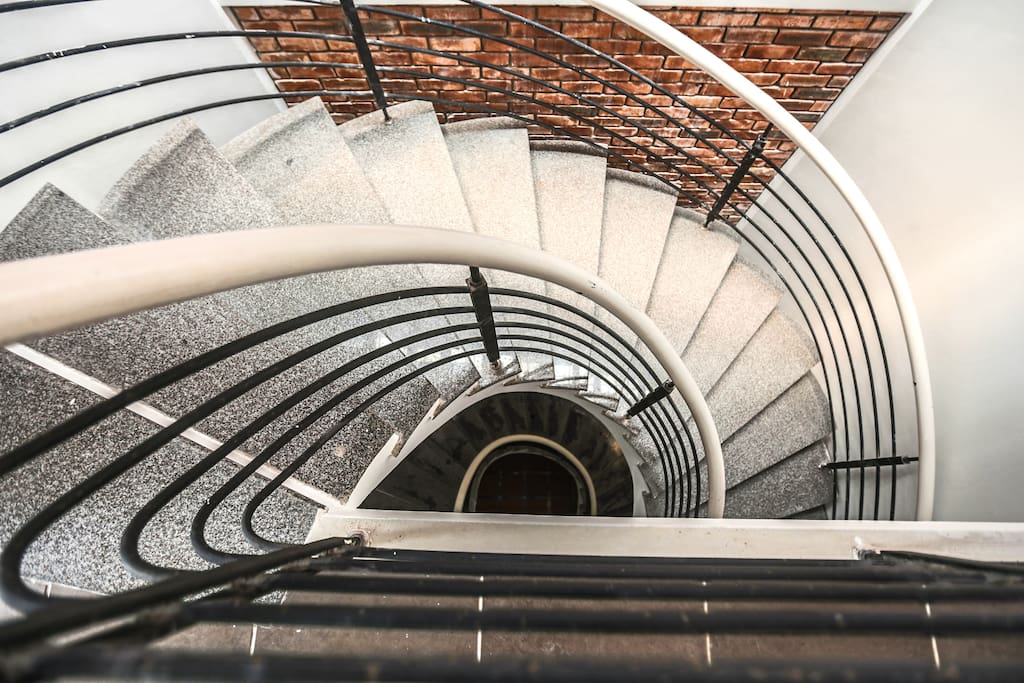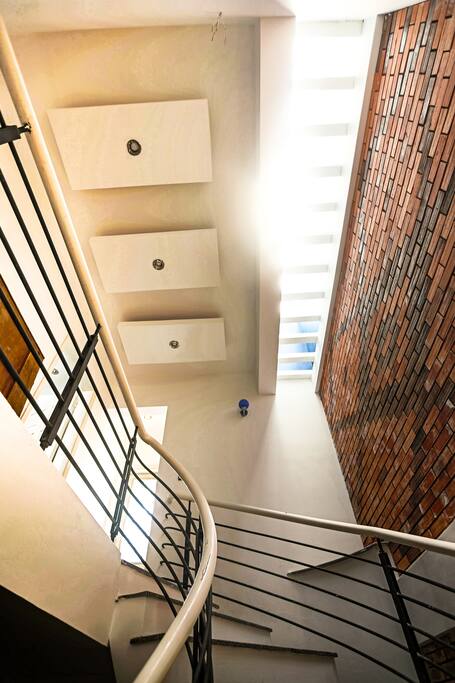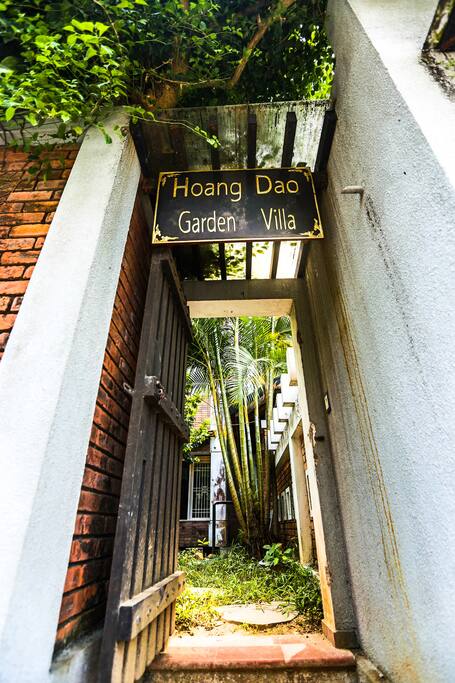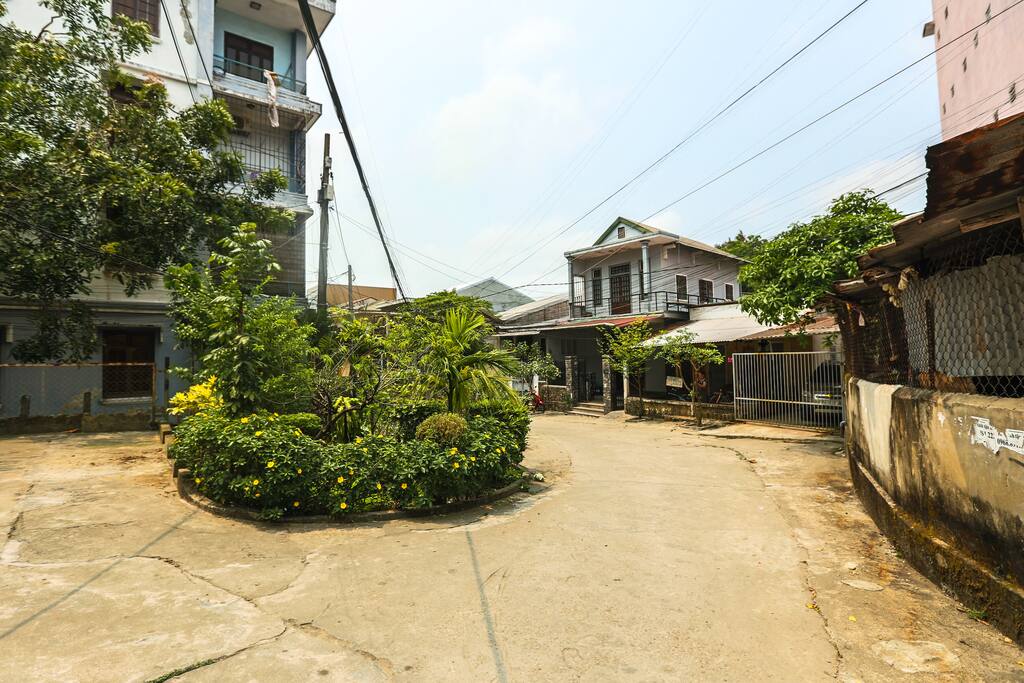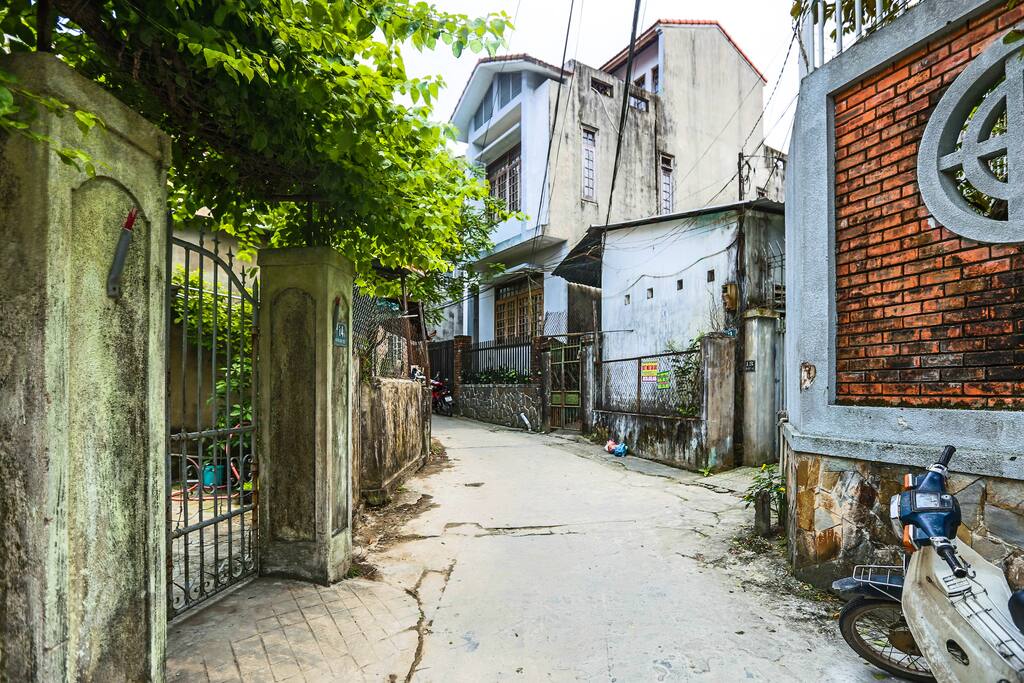 Về phòng này
Our Garden House is perfectly located near the city center, just 10 minutes away from the Imperial City. The house is ideal for group travel and family, given it's VERY large (so is the indoor parking) and situated in a very quite local neighborhood.
If you're nature-lover, culture enthusiast, you can't miss this! Whether it's our tranquil plant-filled garden or the collection of antique furnitures, for sure a stay-in day won't be so bad, but an adventure in itself even.
*** the house is built by us two architects. We first built the house because of our love for Hue, and it was first used as our family's annual summer getaway before being rented out on Airbnb. Our kids left for colleges, so we think why not share this beautiful experience with friends all over the world?
*** SPACIOUS: The house 's area is (Phone number hidden by Airbnb) including garden. Plenty of spaces for 5 people, including luggage room/space for relaxation and many clear open spaces! It's ideal for family/family with kids/group and business travel.
*** ECO-FRIENDLY: I haven't met a single guest who came here and wasn't impressed by our garden. Both garden (front and back) contains many different type of plants that we ourselves grows over the course of 7 years, provide both shading and fresh air for the house. Our initial goal is to have a space where we can unwind from urban -life-stress, take a deep breath and connect back with nature. At the heart of our front garden lies a pond, making it a neat place for your eyes (and mind) to rest. Don't forget your favorite reads at home, chances are that you would want to lay down by the pond and cuddle with them books.
*** UNIQUE: You won't find a similar house in Hue, that is the perfect mixture of the old and new, the artistic and the functional. While the house looks just like any modern villa from the outside, the inside is a chamber of wonders, with most furnitures are Vietnamese antiques collected during our visits to artisans/artist's houses. Since the house was built for us to spend our quality time way before we knew of Airbnb, what's inside is truly our best selection.
*** AMENITIES: Fully equipped kitchen with fridge and pretty cookwares. 4 Bathroom, 2 big ones and 2 small ones, all quite spacious and come with shower heads. Fast wifi and desk space for those who needs to get work done on vacation.
We are an architect couple living in Hanoi but go to Hoi An a lot for work recently. We enjoyed meeting and hosting people from different cultures, especially those who are interested in art and culture. Cuong works in heritage conservation with his father, and Phuong (the wife) is an interior designer with a passion for antiques, which explains the uniqueness of the house. If you want to know more about history and culture, don't hesitate to ask them
You will be in the middle of a local neighborhood, perfectly located near the city center. Just 10 mins to the Imperial City, 5 mins to Perfume River and 5 mins to Hue Railway Station. It's very quite, perfect for a family getaway, while still being just steps away from the main attractions. Many foreigners have found the line between privacy and publicity in Vietnamese culture a very thin one. Thus staying in this neighborhood and observing lives of the locals through the open fence will for sure give you more stories to tell later than staying in a backpacker/basic hotels.
Thông tin chính về phòng
Không gian

Chứa : 5

Phòng tắm : 4

Gường : 3

Kiểu giường : Giường nằm

Phòng ngủ : 3

Loại phòng: Toàn bộ nhà / Căn hộ

Không gian được cung cấp:

Giá

Khách thêm : Miễn phí / đêm

Chính sách hủy:

Đến / rời

- Giờ nhận phòng là 13

- Thời gian trả phòng là

Yêu cầu:
Không có bài đánh giá nào để hiển thị.