Mint room-window&wind,vegetable village-5'beach – Loongboong
Thành phố Hội An, Quảng Nam, Vietnam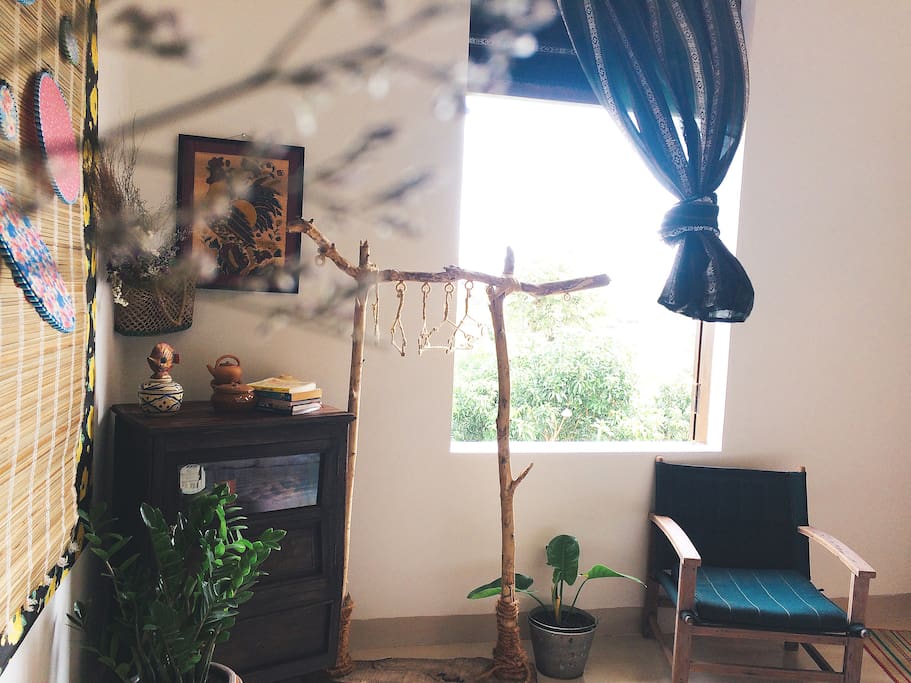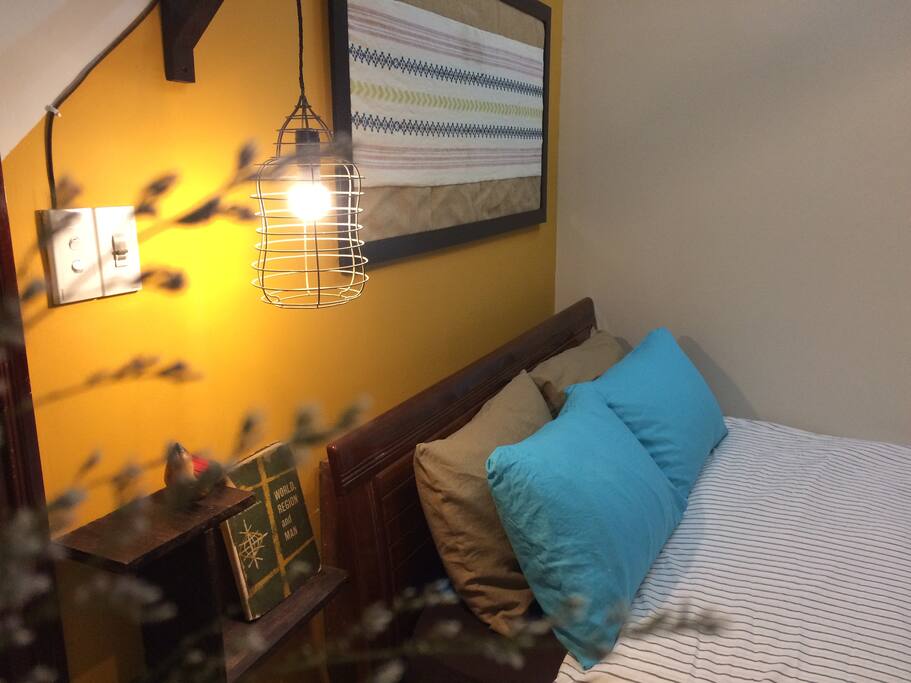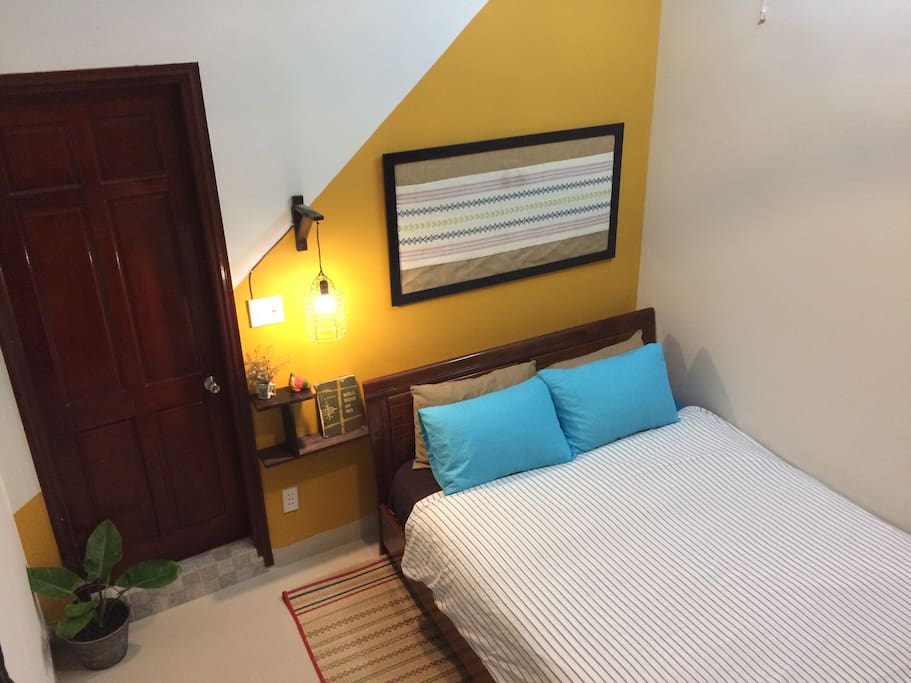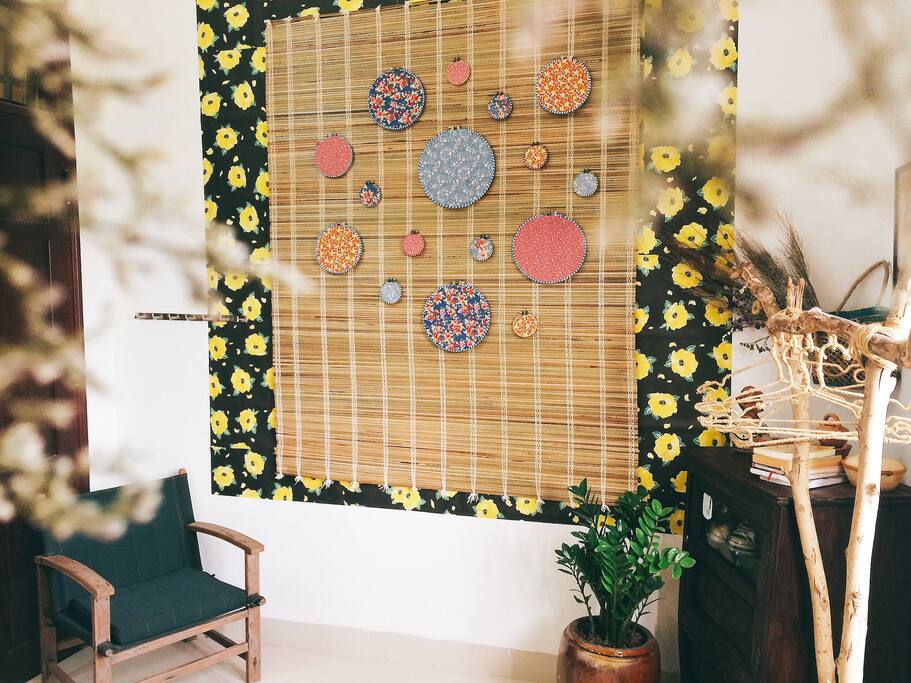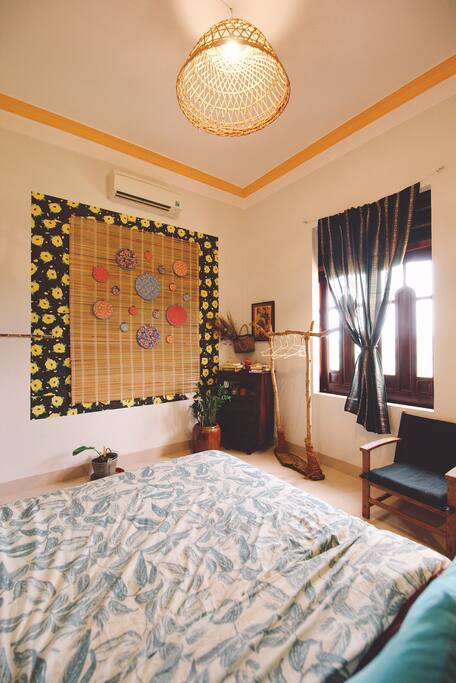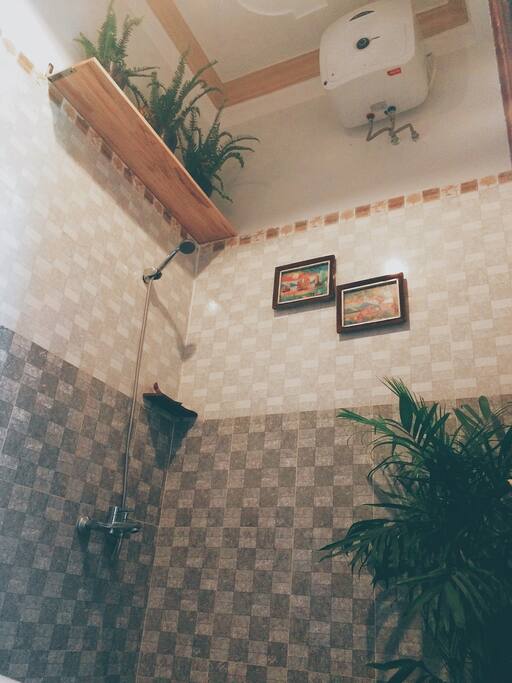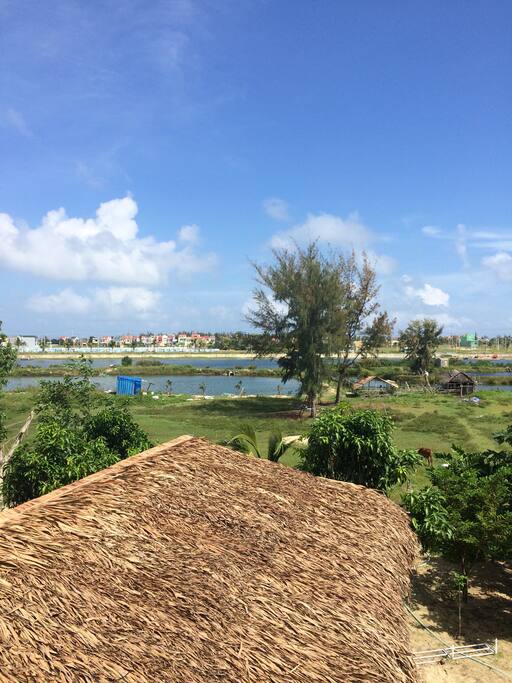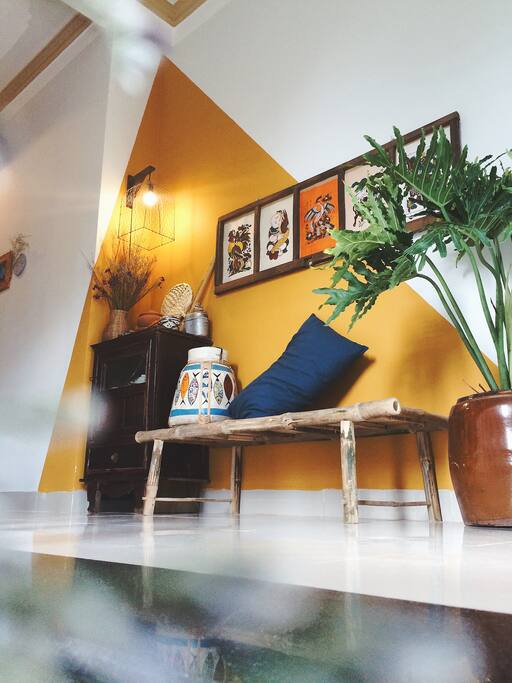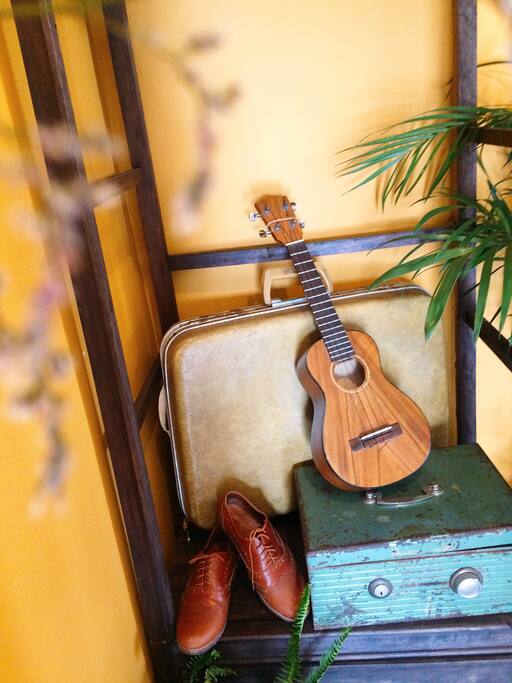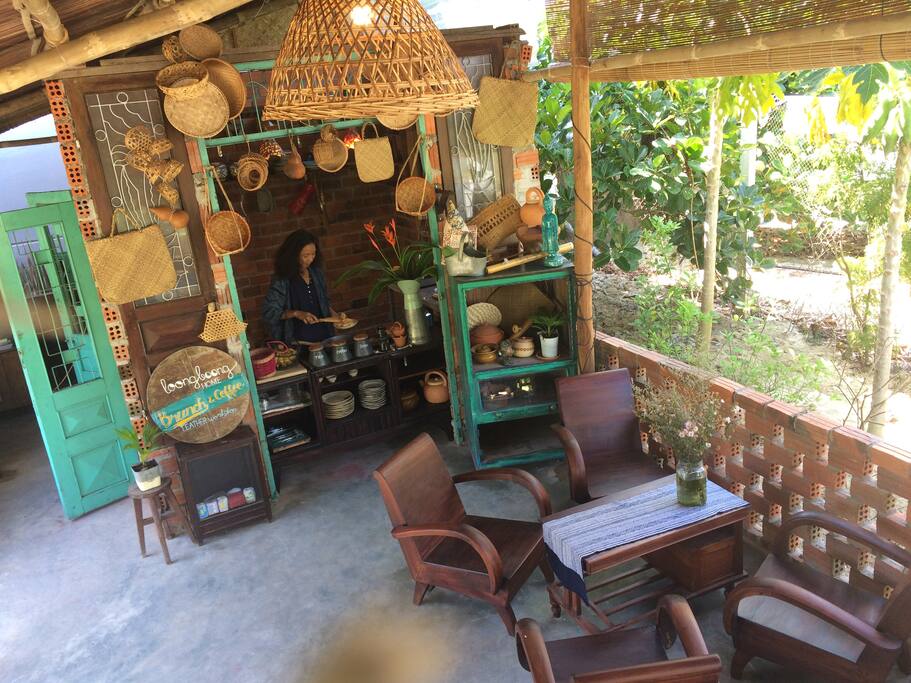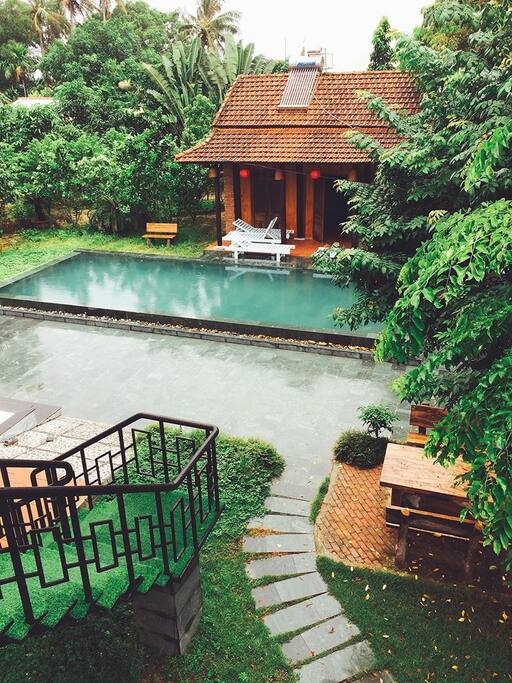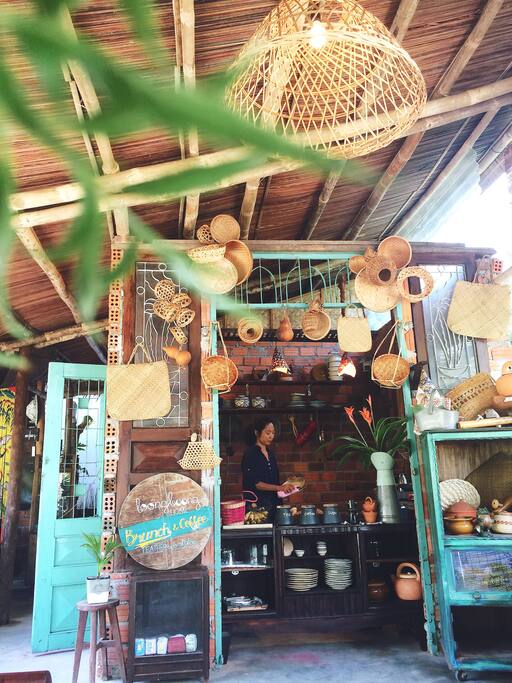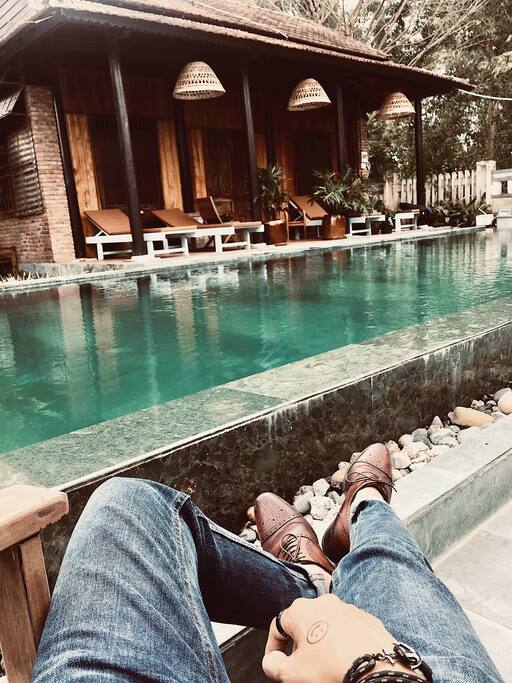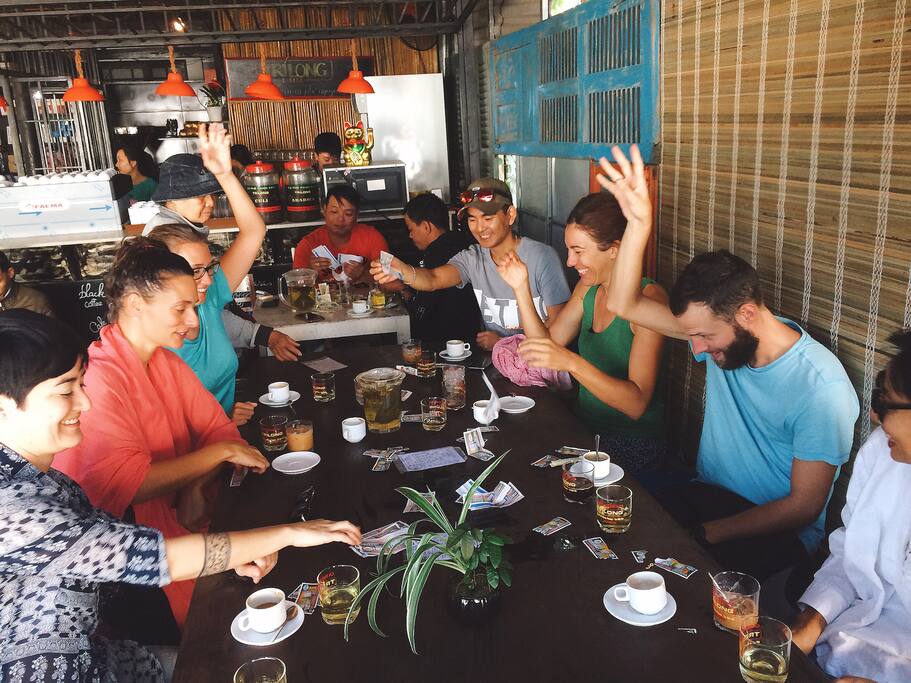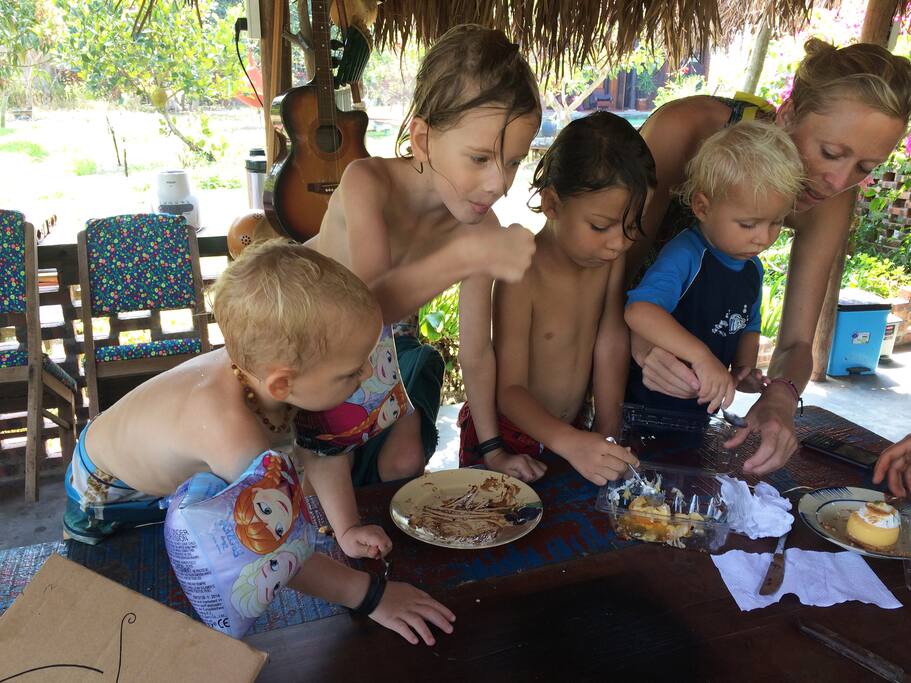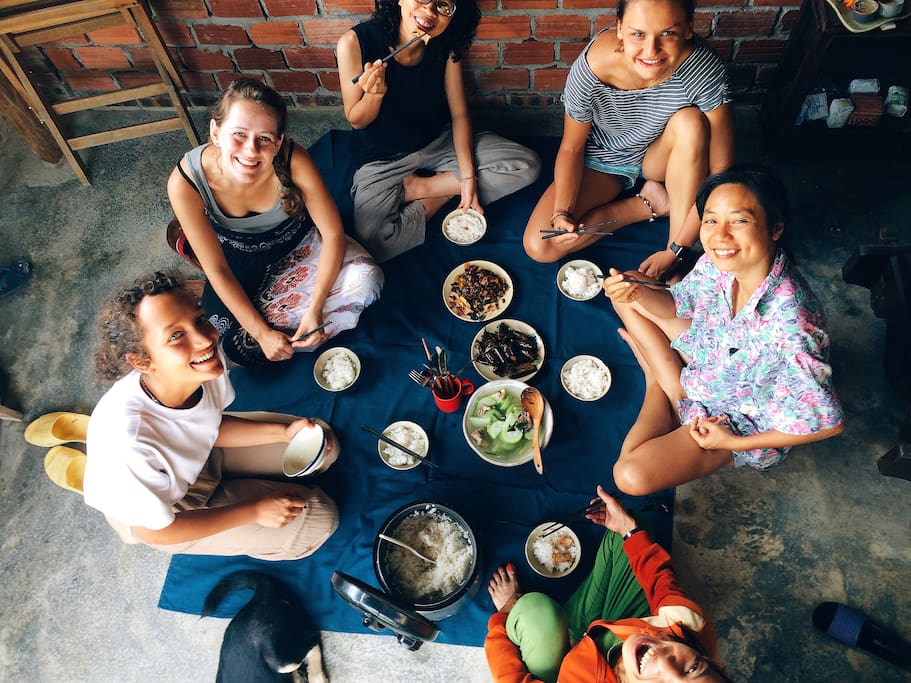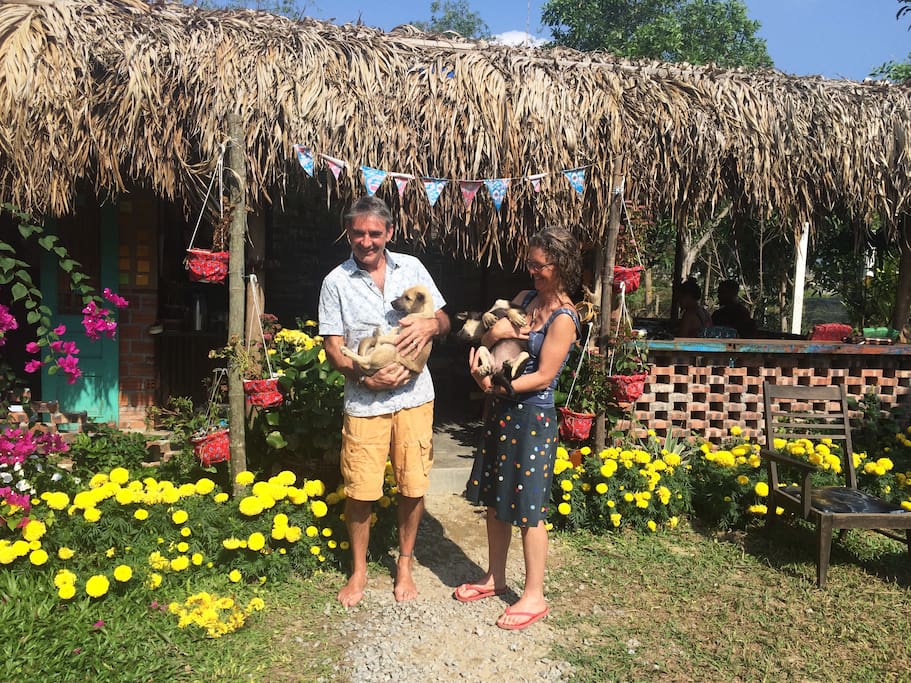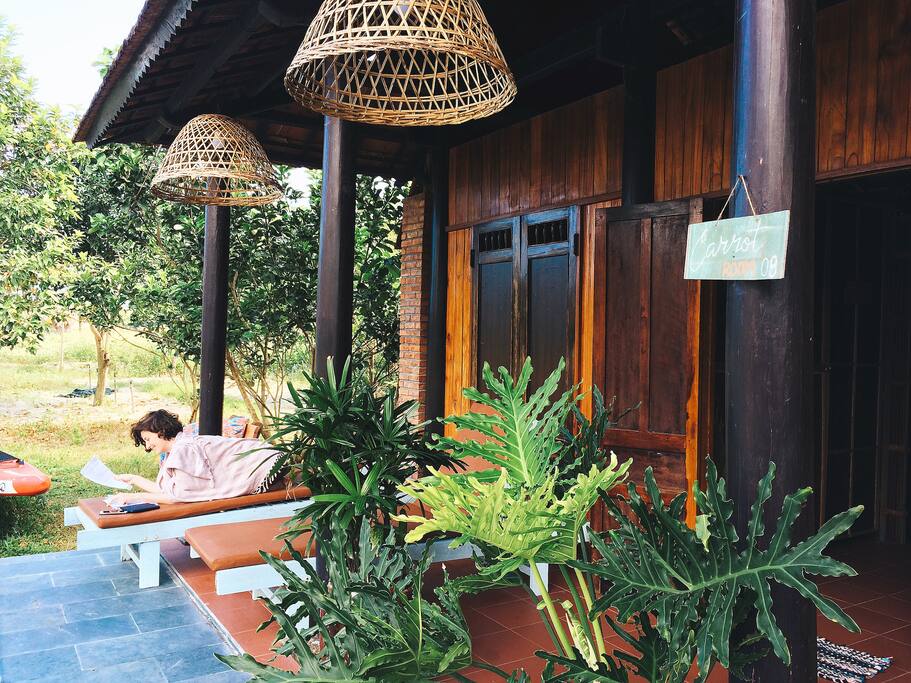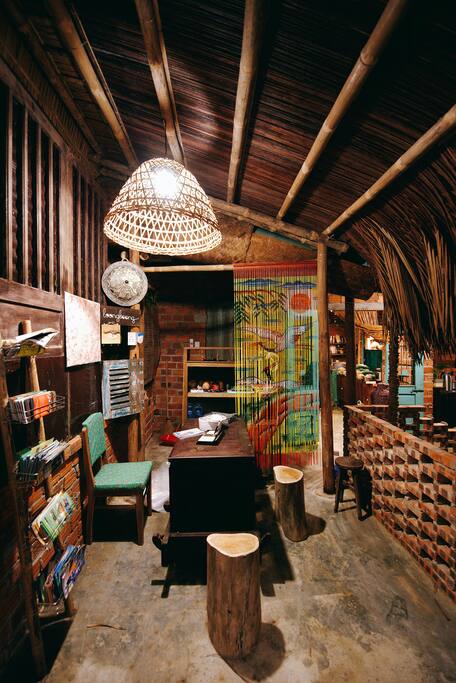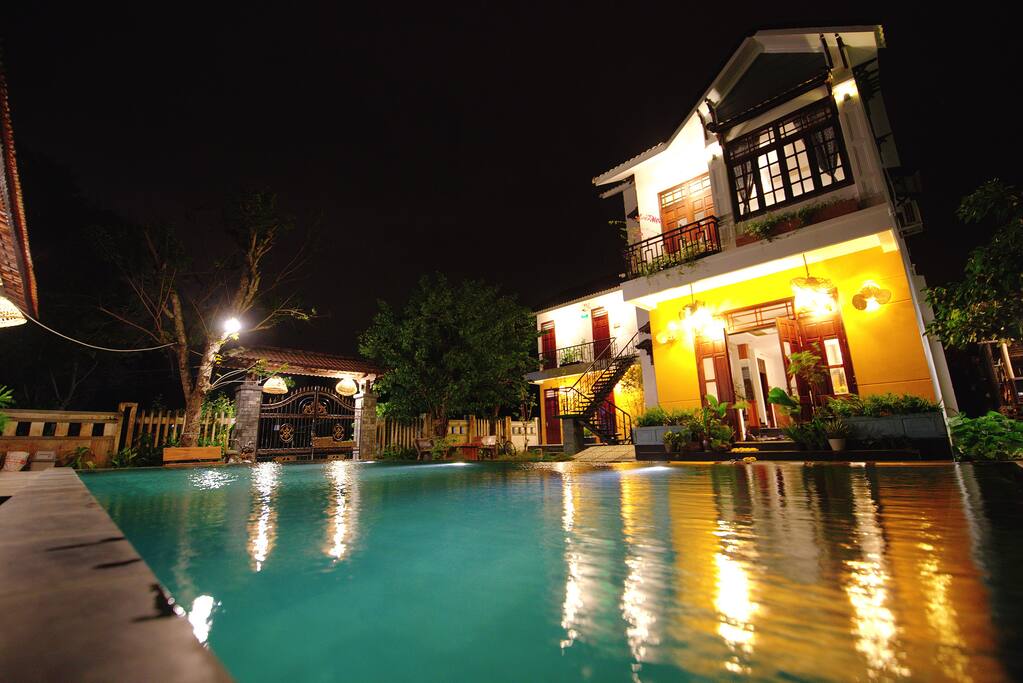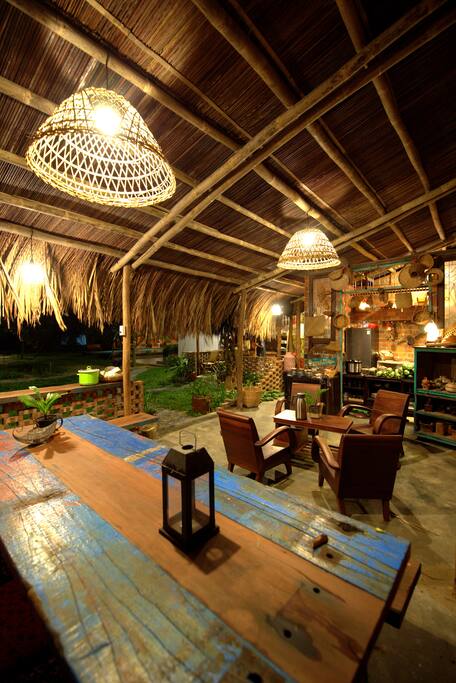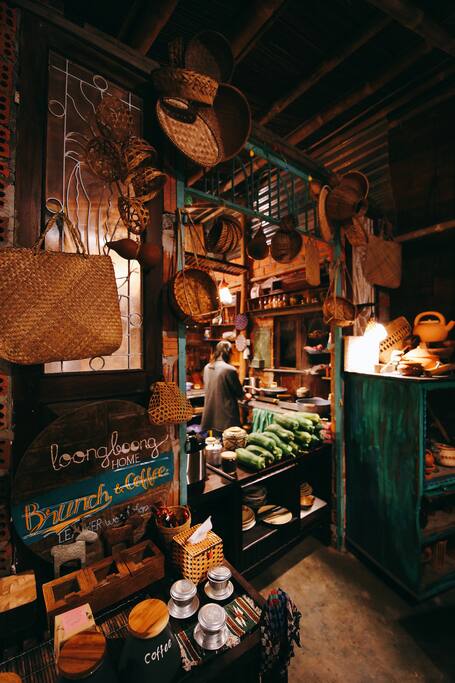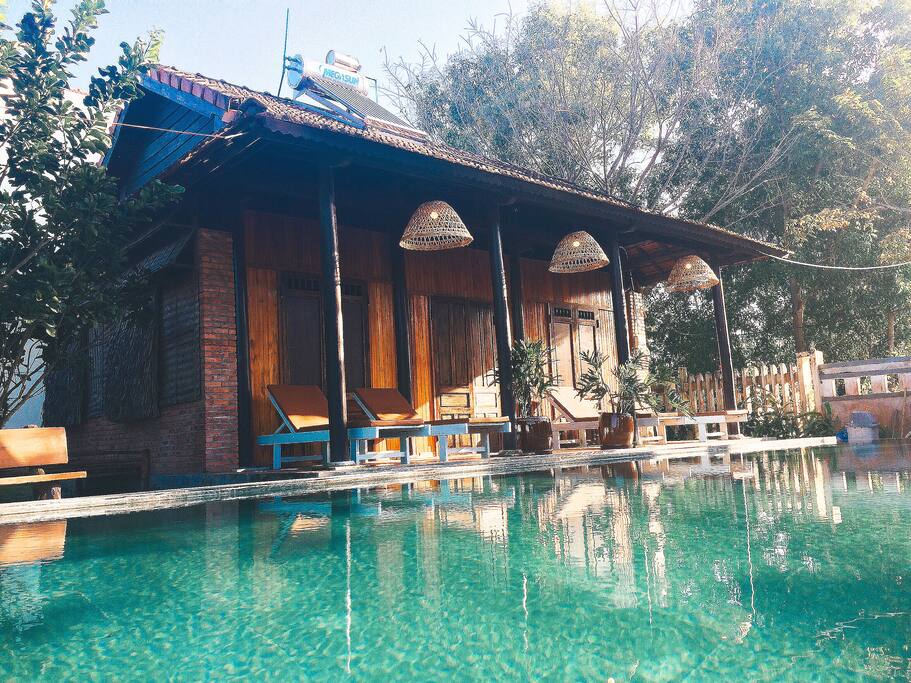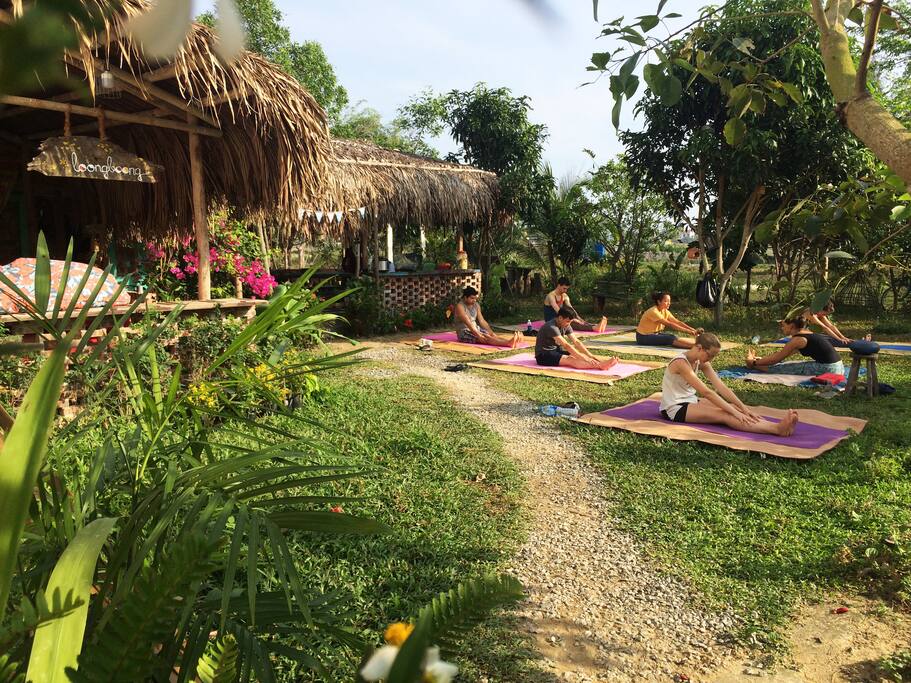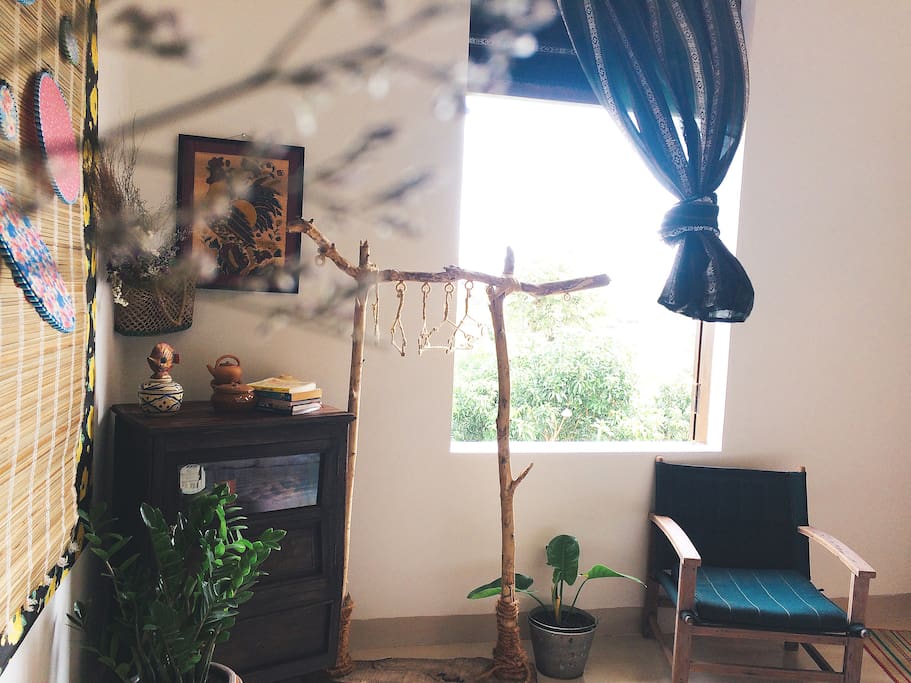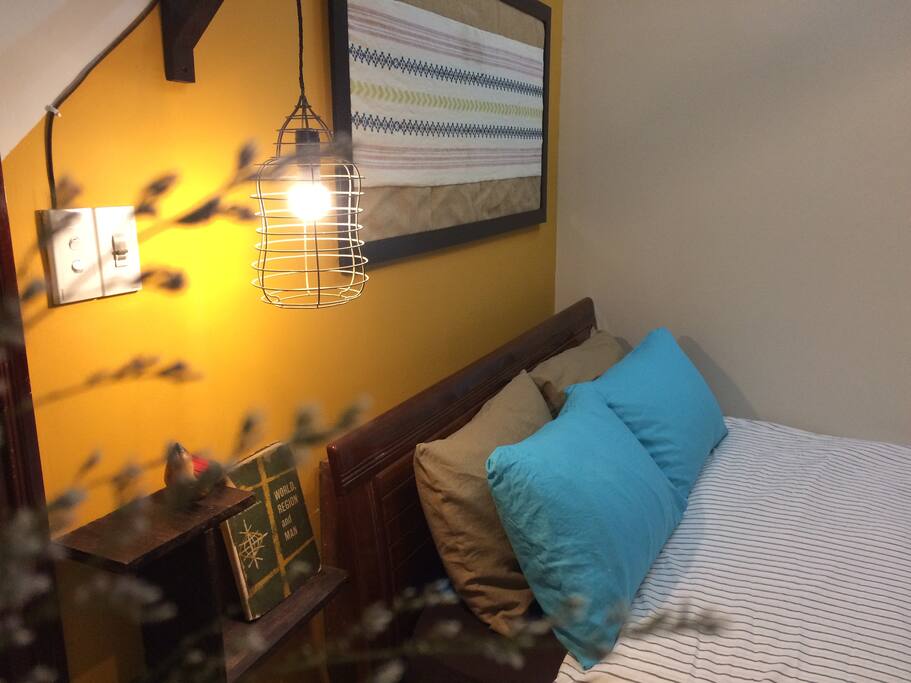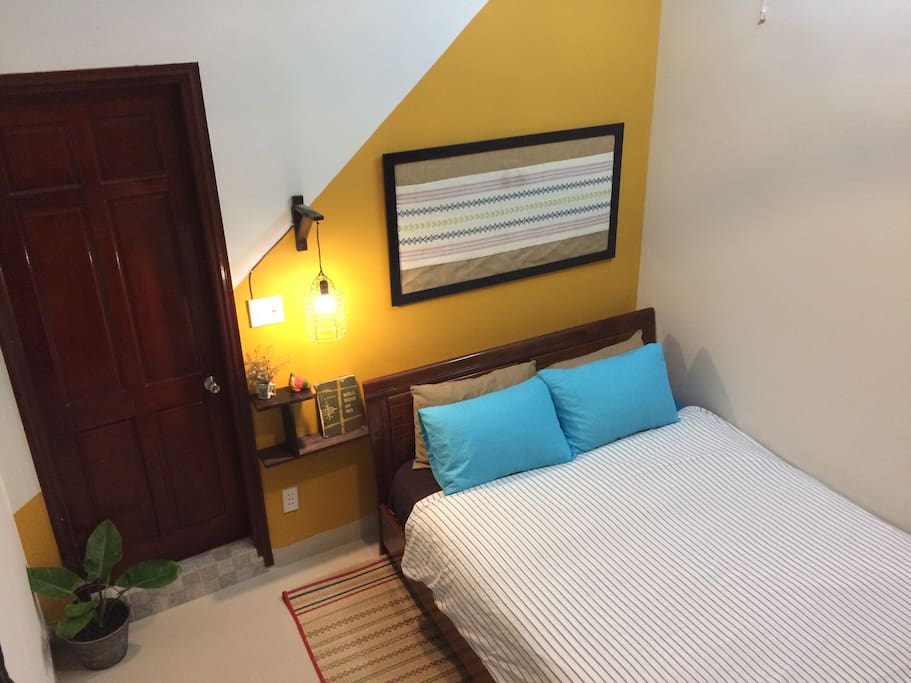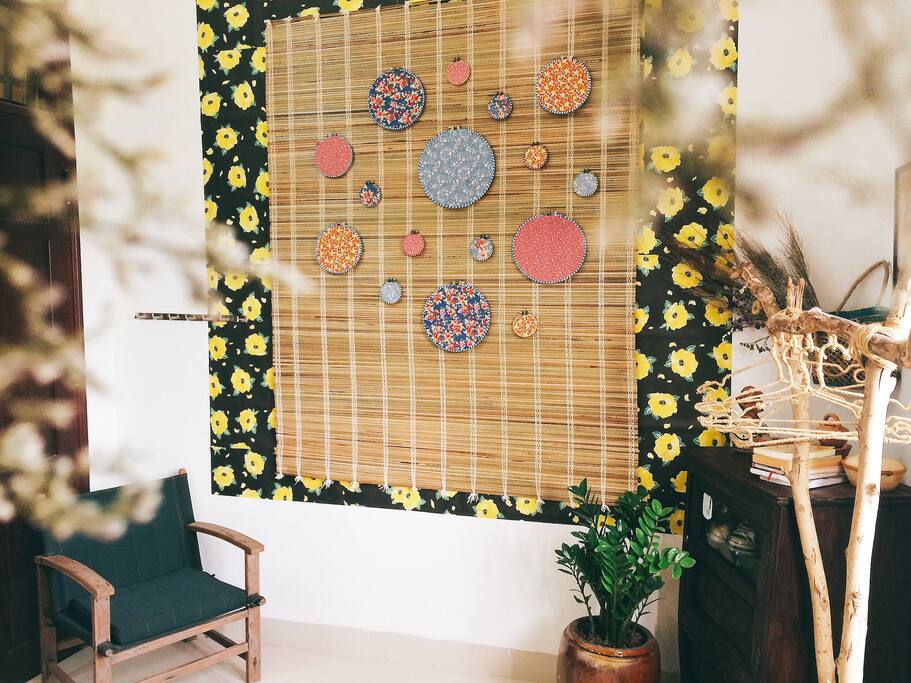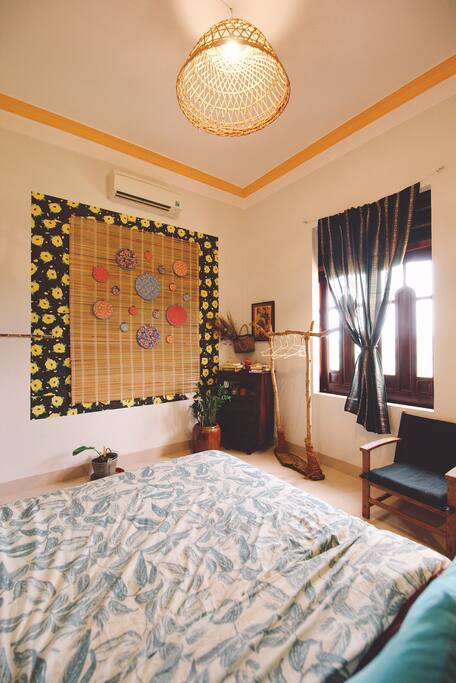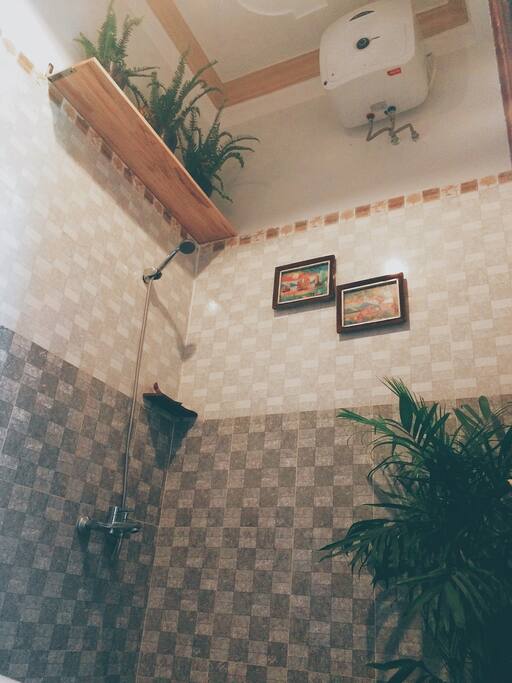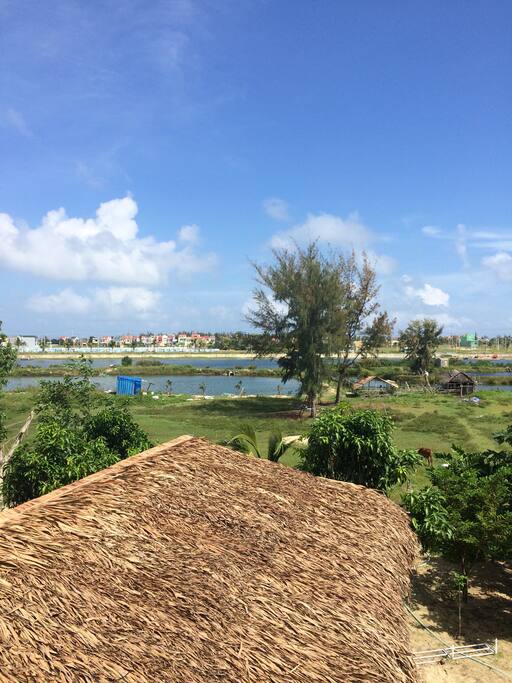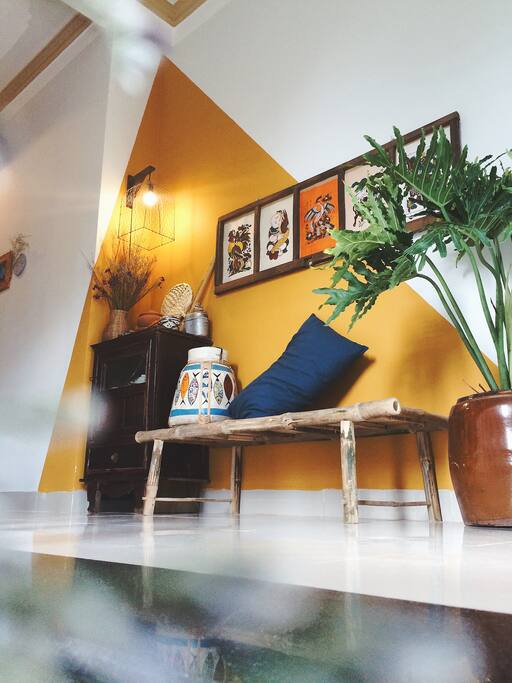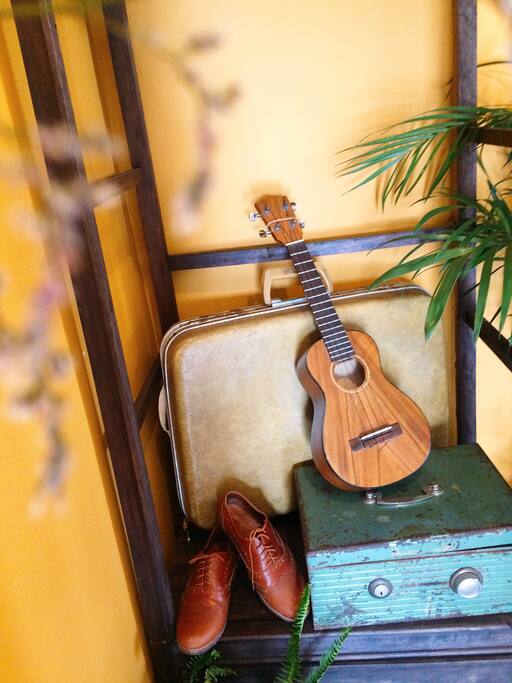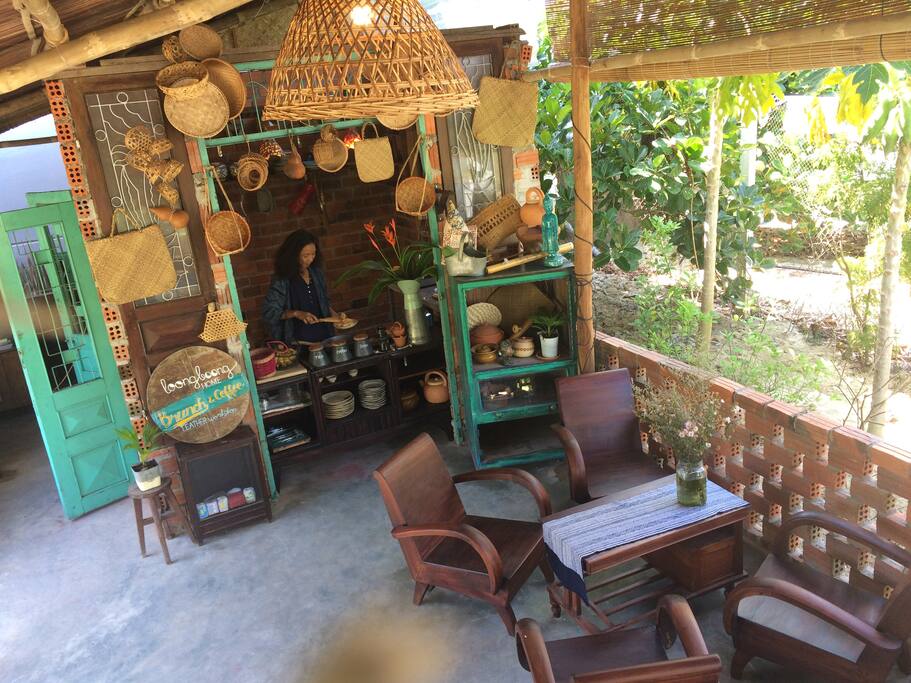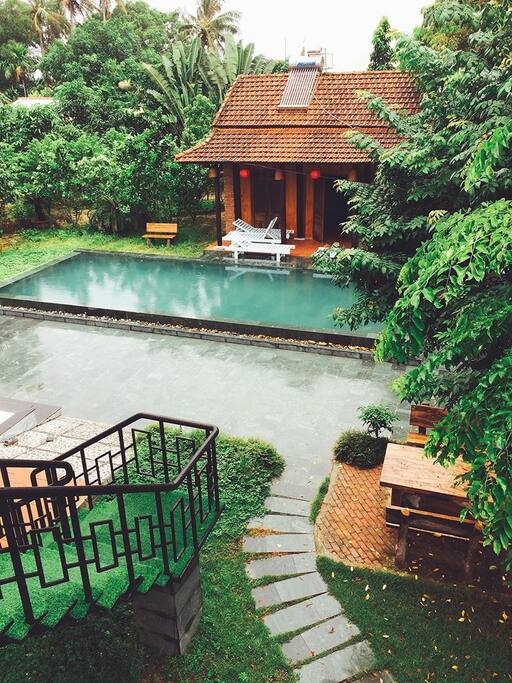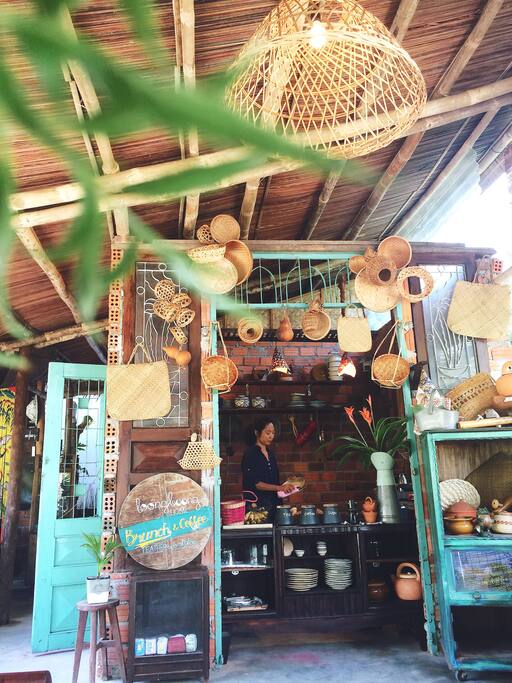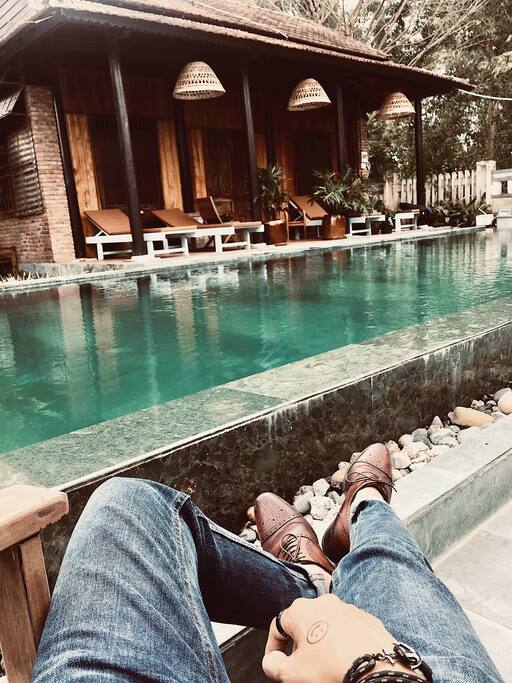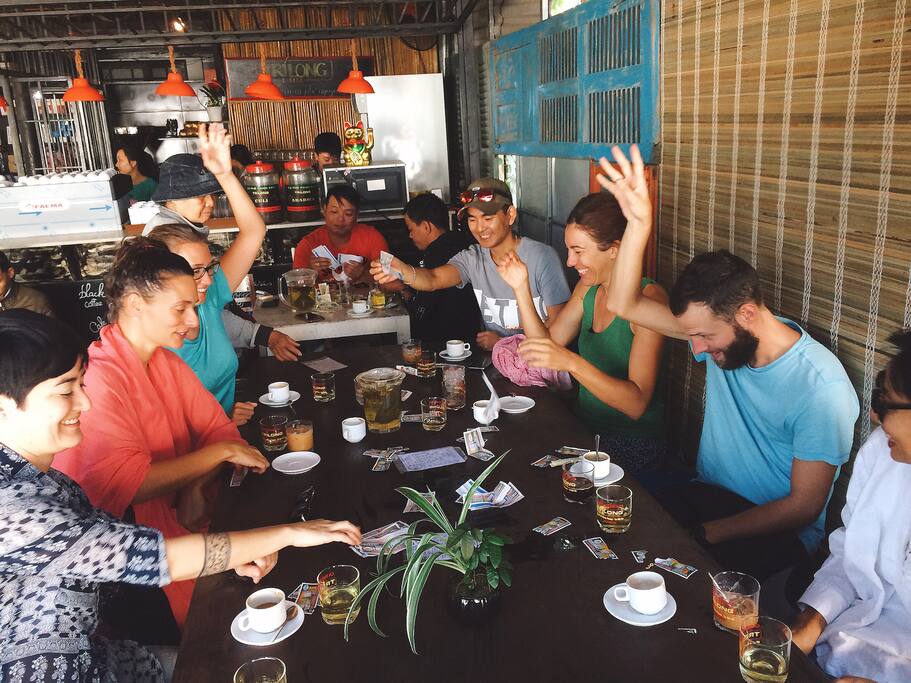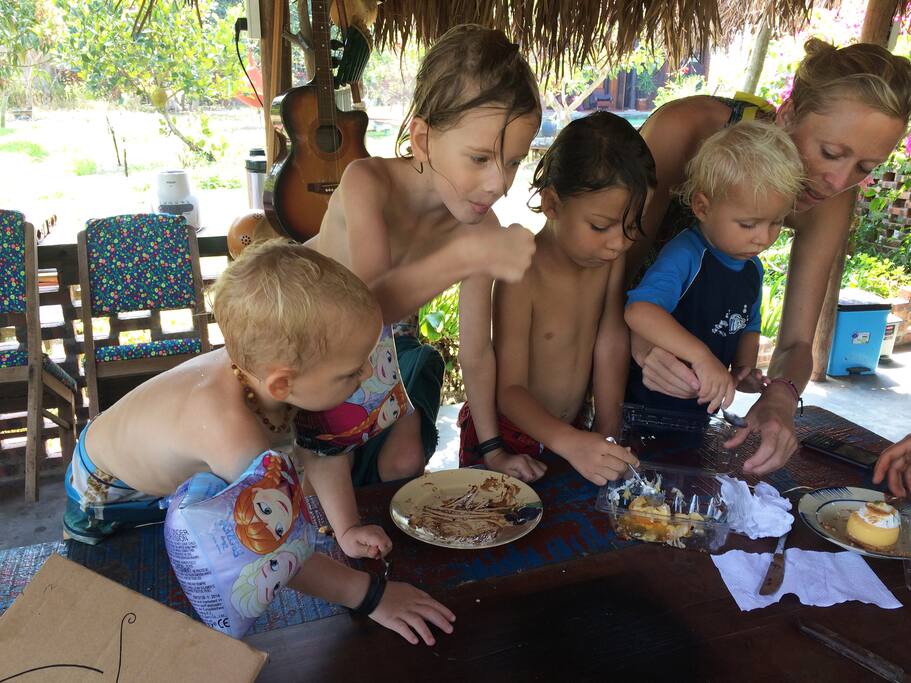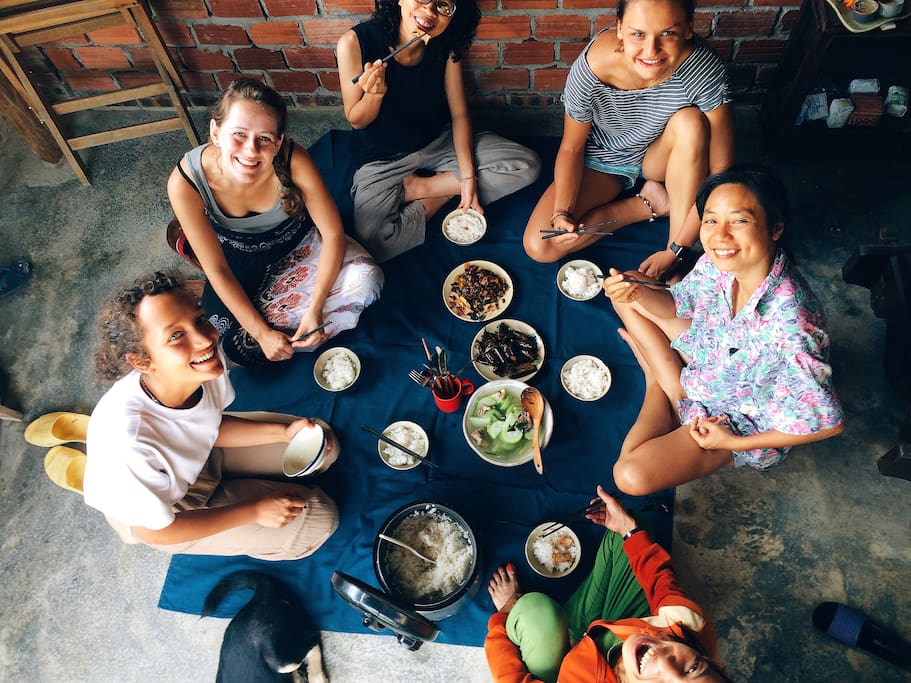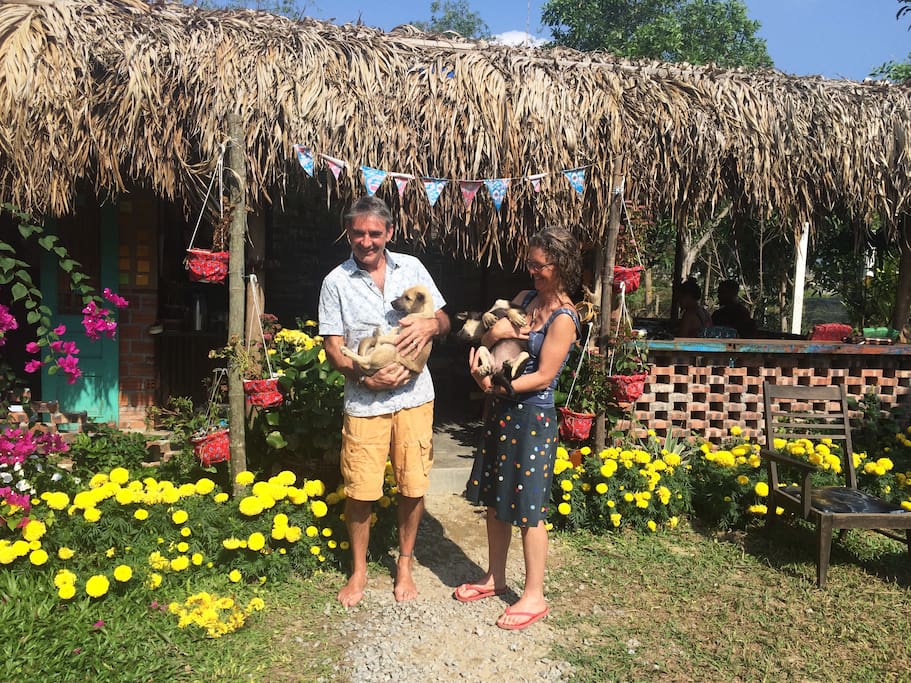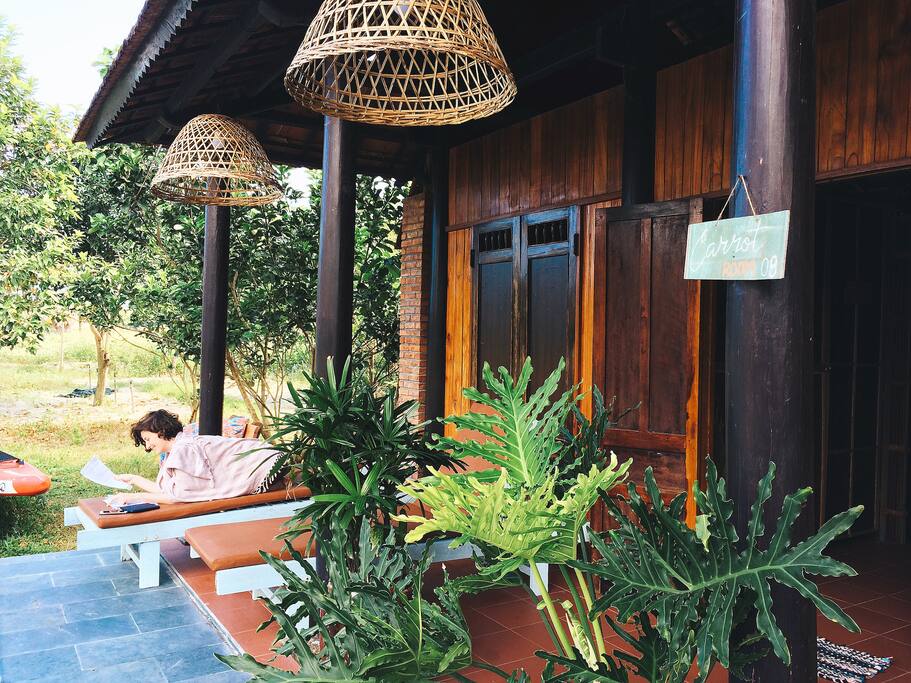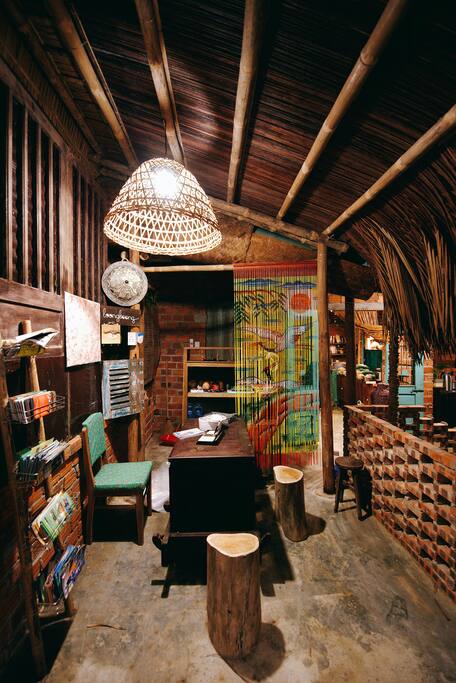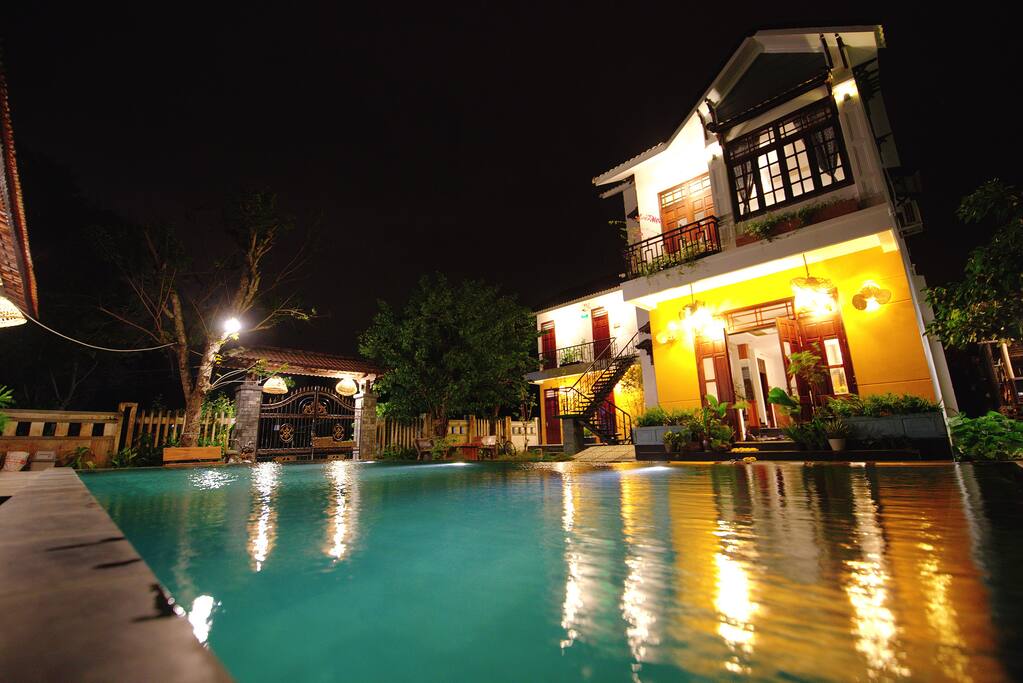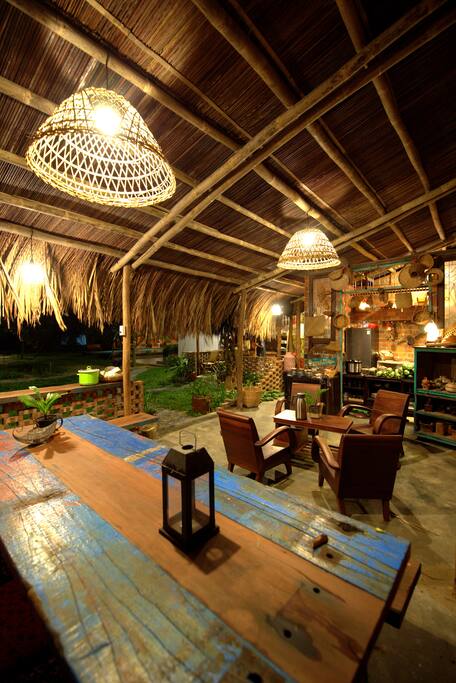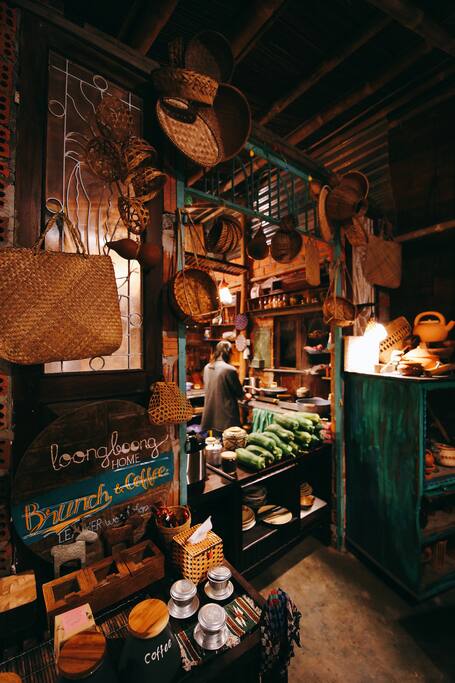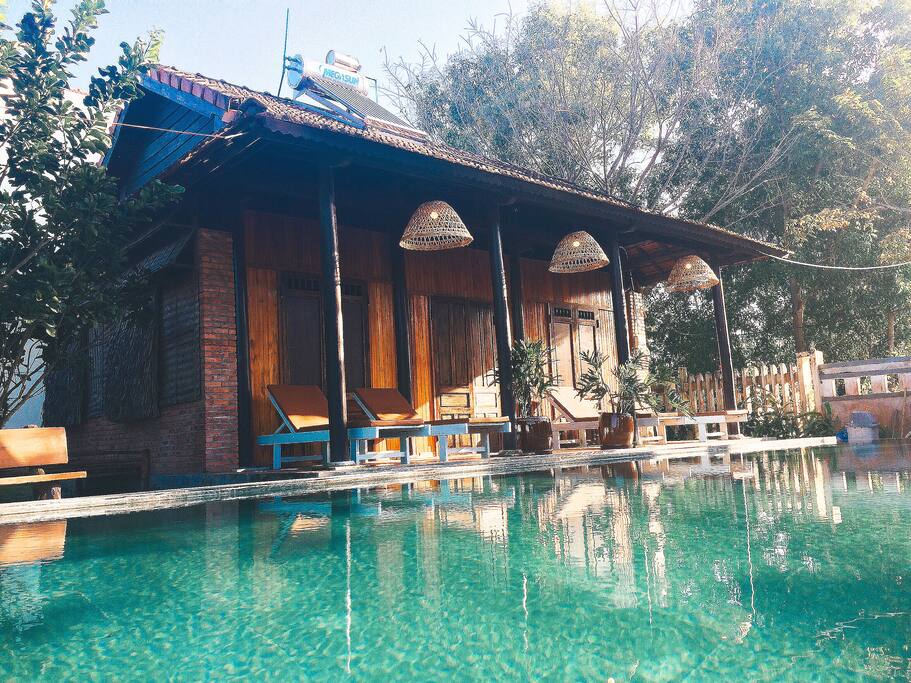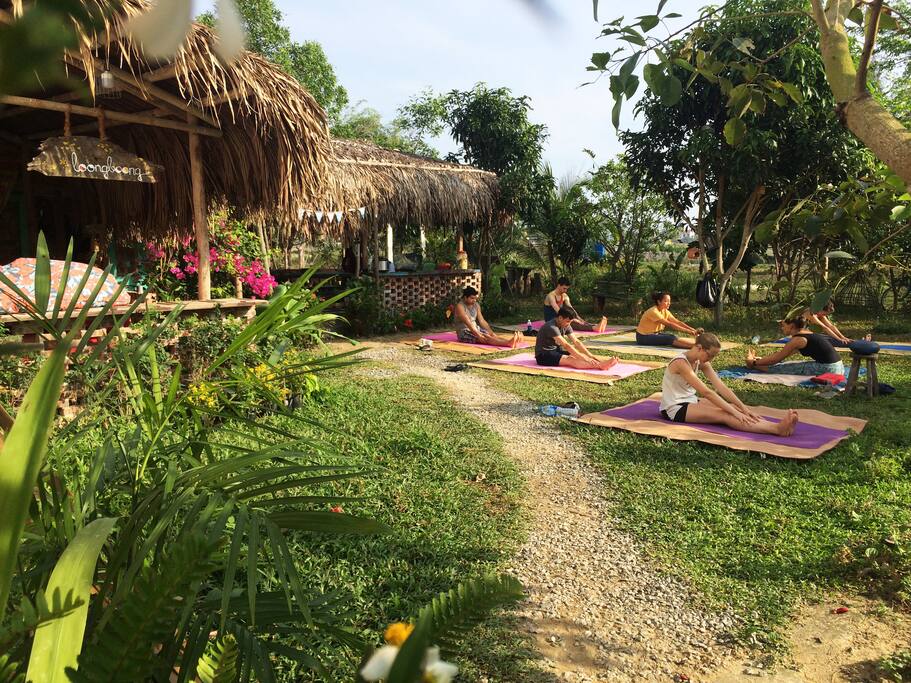 Về phòng này
Loongboong Homestay is a beautiful house located in the heart of Tra Que Vegetable Village – beautiful picturesque village of Hoi An ancient town with vast rice fields, green vegetables garden and small houses after the bamboo trees. This tranquil village will be the wonderful place for guests who want to escape from the noisiness and deseness of Hoi An town. When fog is still sticky on the leaves and going cycling around town, you'll hear the subtle smell of typical spice vegetables of Hoi An.
Loongboong homestay (rooting on wanderism, roving over sea and land) is away 3.5km to the heart of hoian and 1 kilometers to the An Bang beach by cycling. The house is over 1000m2 with including the main house, wooden trusses and yin-yang roofs of Vietnamese ancient architecture, kitchen in the garden, vegetable garden and swimming pool. All rooms are designed with large windows for wind and sun. Behind the house where you can watch the flow of sea and feel the wind from the ocean.
When you come to Loongboong, you will wake up every morning in the sound of the birds, the one of wind blowing and the warm sunshine streaming into the rooms. The house is also the perfect place to return after a long day exploring Hoi An ancient or simply walking in the garden of the House or sitting in the kitchen between the garden with windy farm. The house is only 5 minutes cycling from the beach, so you can get up early in the morning, go to the local market near the sea, buy fresh fish whish has just been caught and cook your own lunch in the kitchen. We also have a small vegetable garden with a variety of species which you can use for cooking
Moving from Danang to Hoian: We have a pickup private car at Danang cit (Danang airport, Danang train station or any place in Danang) with 11usd for 4 seats car and 13usd for 7 seats car, please do not hesitate to contact us when you need.
Laundry service: We have laundry service , the price is 25.000 vnd/ 01 kg, it will take a day (unless requested otherwise).
Workshop leather: We have a workshop to make real leather for guests to stay in the house, we have been making handmade leather for three years in Hoian, so you can made some real leather thing by yourself.
Except for the private rooms, anywhere in our house you can access as kitchen, living room, garden, swimming pool because we are a family 🙂
We are Pao & Bon . Eventhough we have own work and life but we always take time at home. We love travel a lot so sometimes all of us are home but somethings one or two people of us move around for working and traveling. Don't worry, we have at least one person at home to help when you need. When you have any questions for your plan, informations you need to plan about street foods, city tours, diving, cooking class, leather workshop, tailor,.. please tell us.
Our neighborhood are friendly. Say hello to them if you meet there around 🙂
Loongboong is very close to the beach, about 1km, you can walk from home, across the vegetable village and a sloping field about 10 minutes to the beach, if cycling takes about 5 minutes
Loongboong is about 3.5km away from the old town center. The house has free bicycles, so you can ride on the street, take about 15 minutes. Smell the aroma of rice every time you ride the bike.
Mint room has a large window to welcome the wind from the sea. In the morning, when you open the window you will feel the pure wind blowing from the ocean. Rooms also have views of the garden of the house.
Maximum occupancy is 2 guests.
Thông tin chính về phòng
Không gian

Chứa : 2

Phòng tắm : 1

Gường : 1

Kiểu giường : Giường nằm

Phòng ngủ : 1

Loại phòng: Phòng riêng

Không gian được cung cấp:

Giá

Khách thêm : Miễn phí / đêm

Chính sách hủy:

Đến / rời

- Giờ nhận phòng là 14

- Thời gian trả phòng là 11

Yêu cầu:
Không có bài đánh giá nào để hiển thị.