Stylish Apt in Saigon's ❤️ – Landon
Hồ Chí Minh,, Vietnam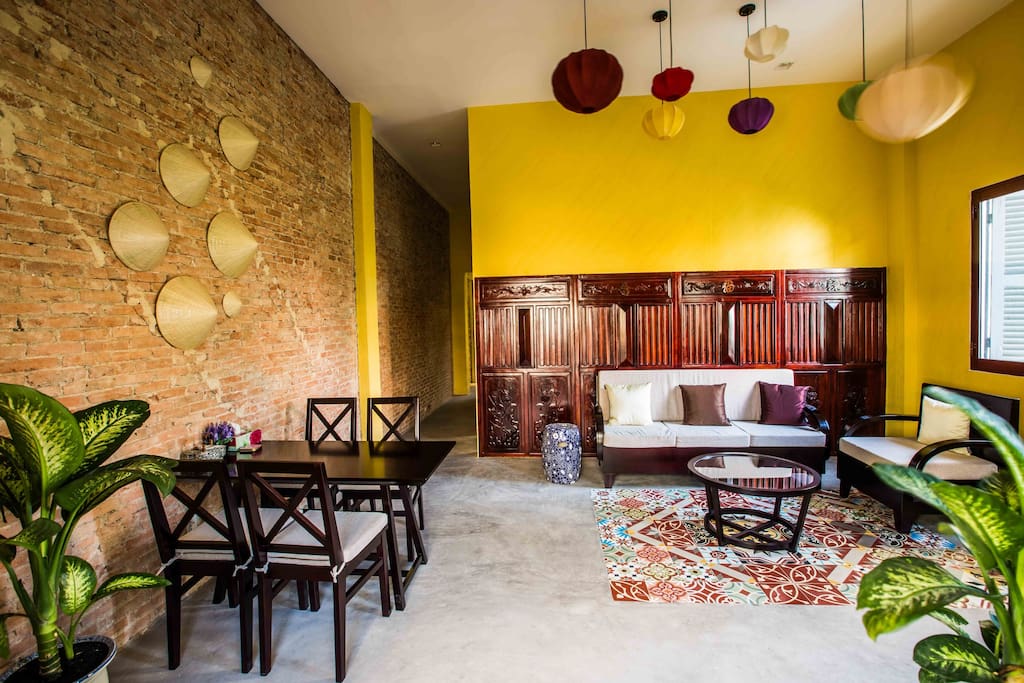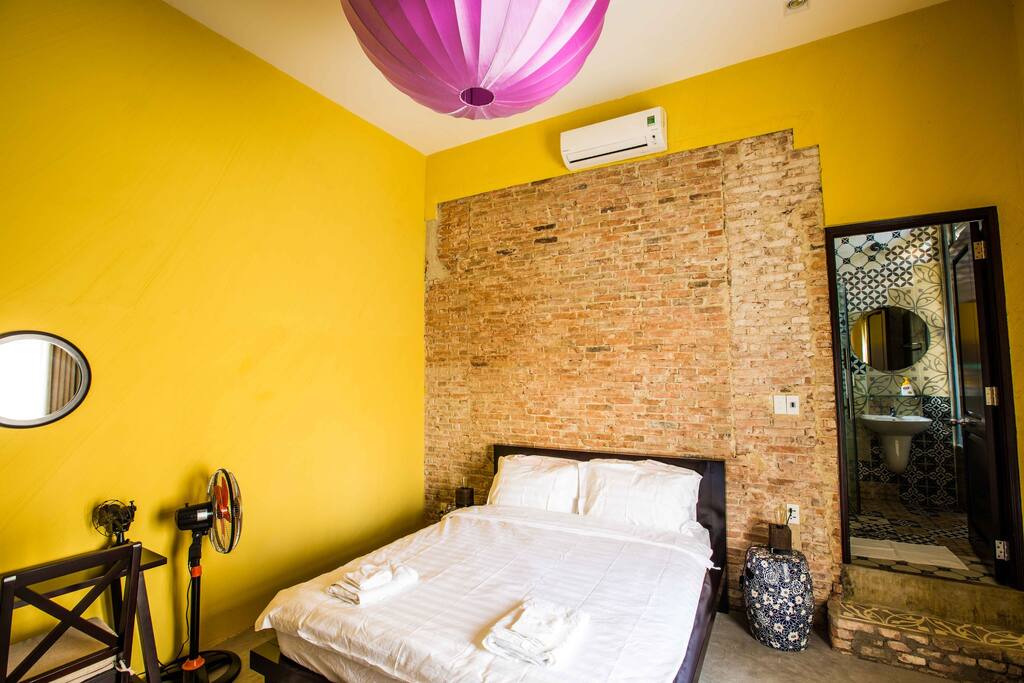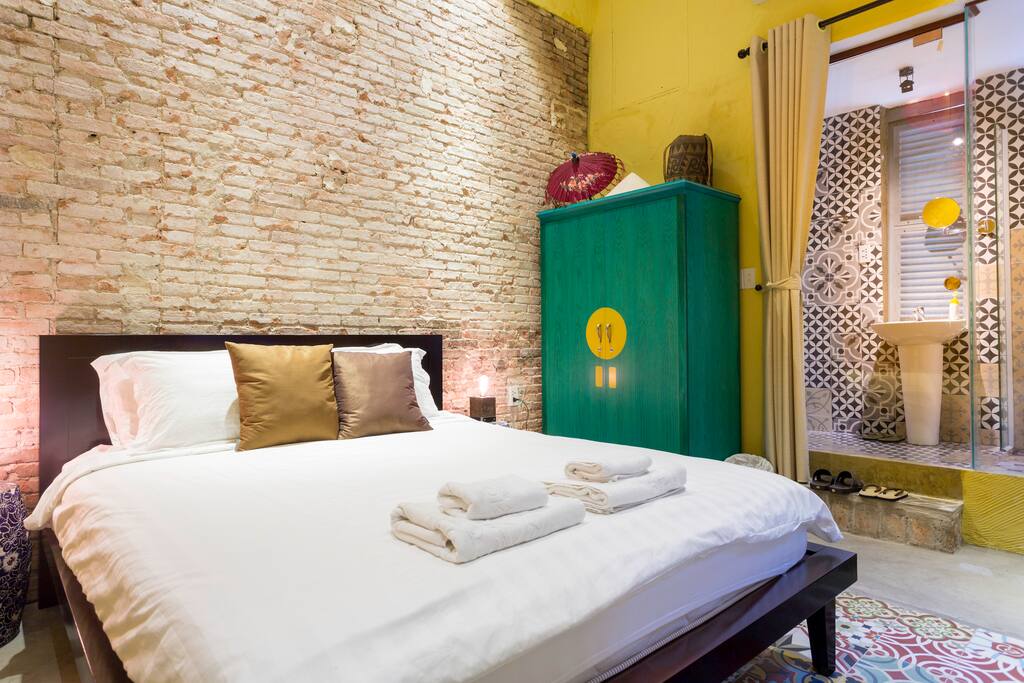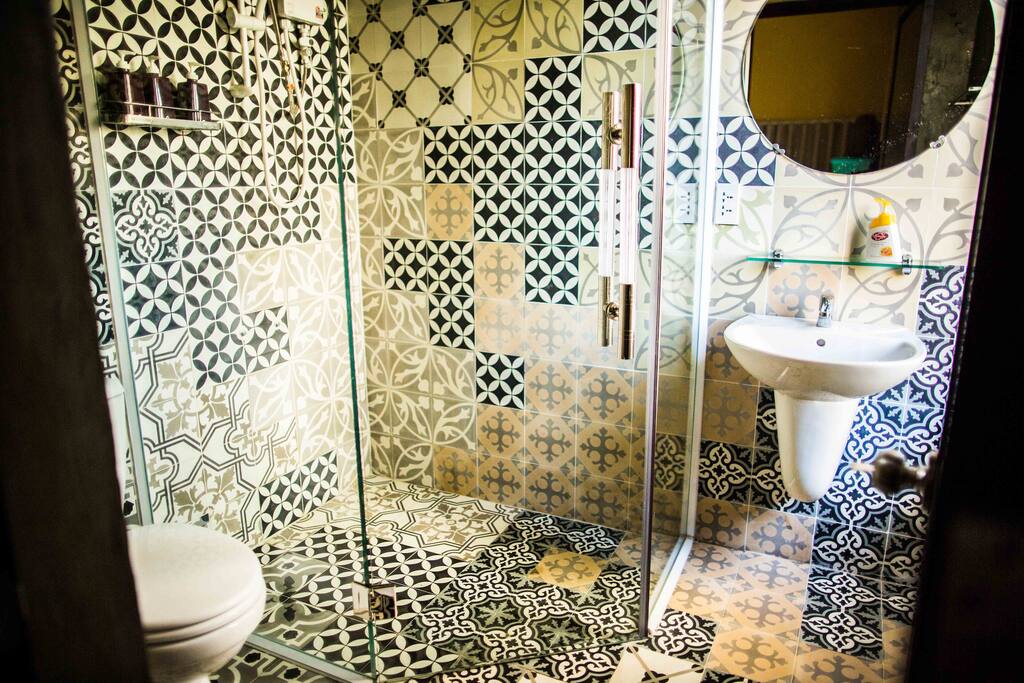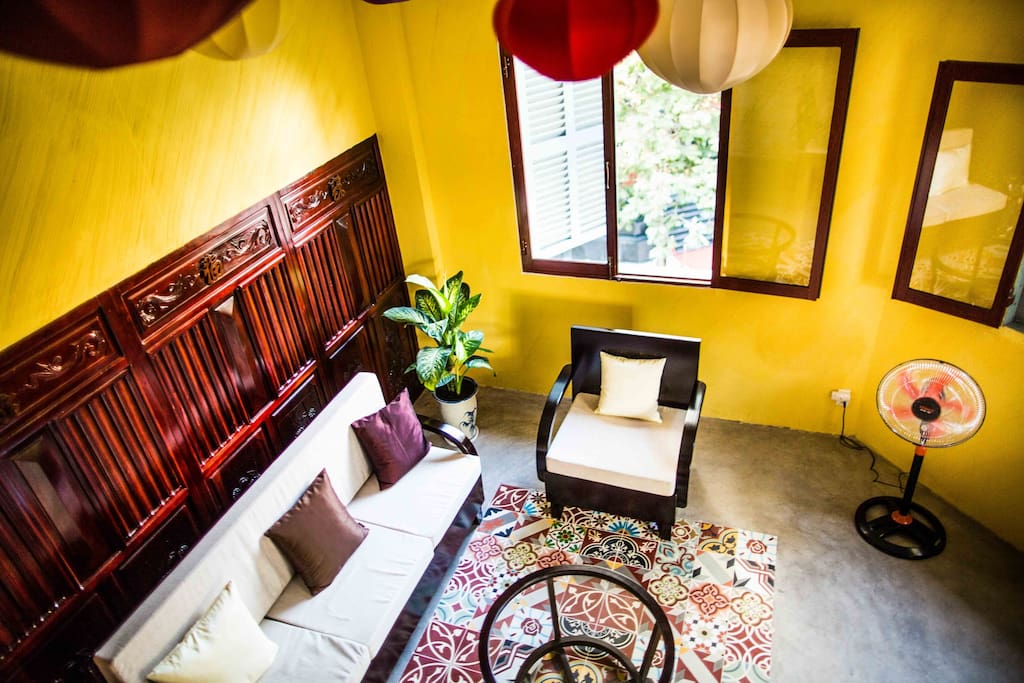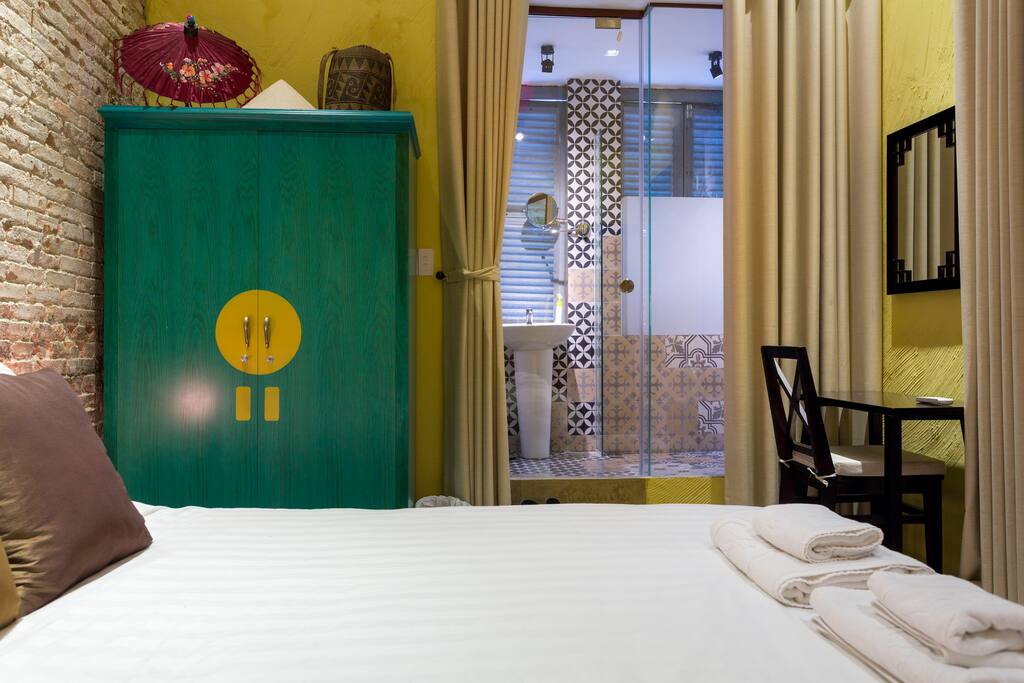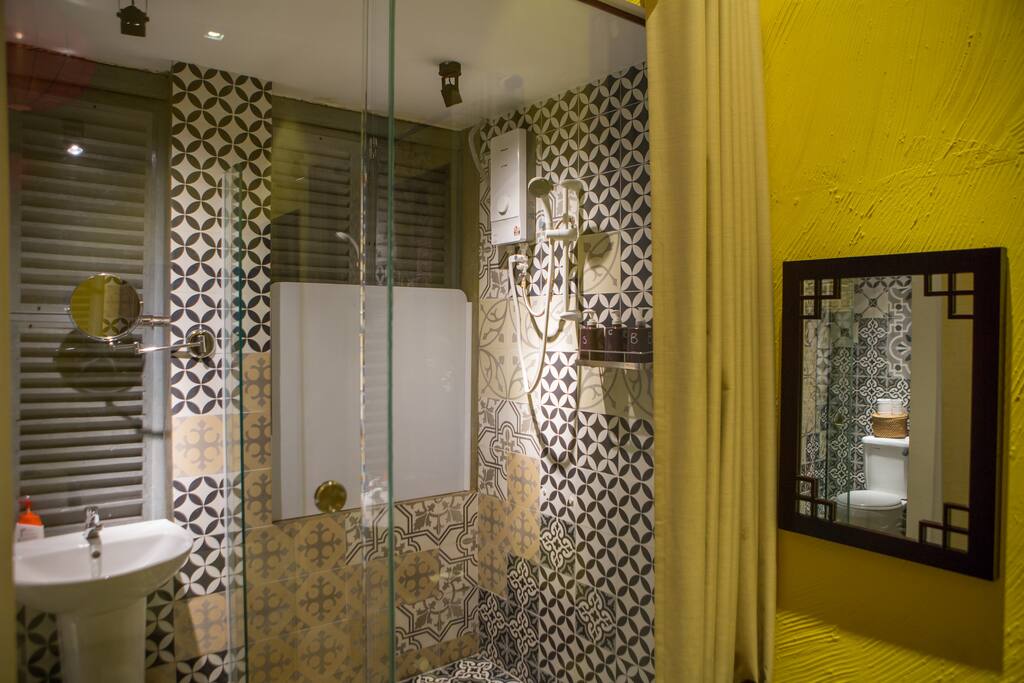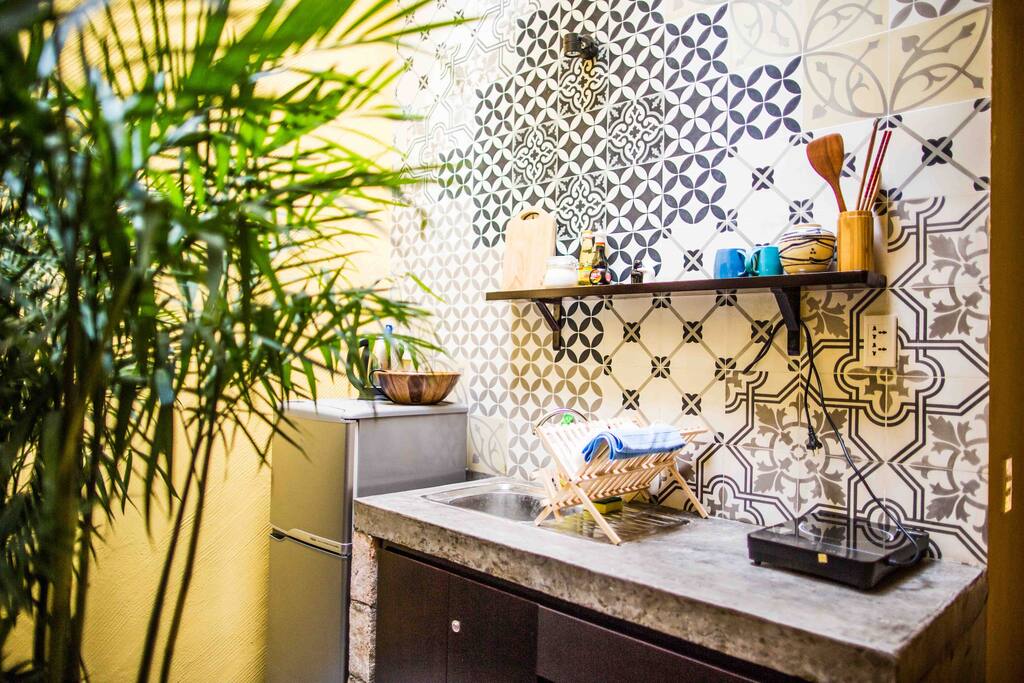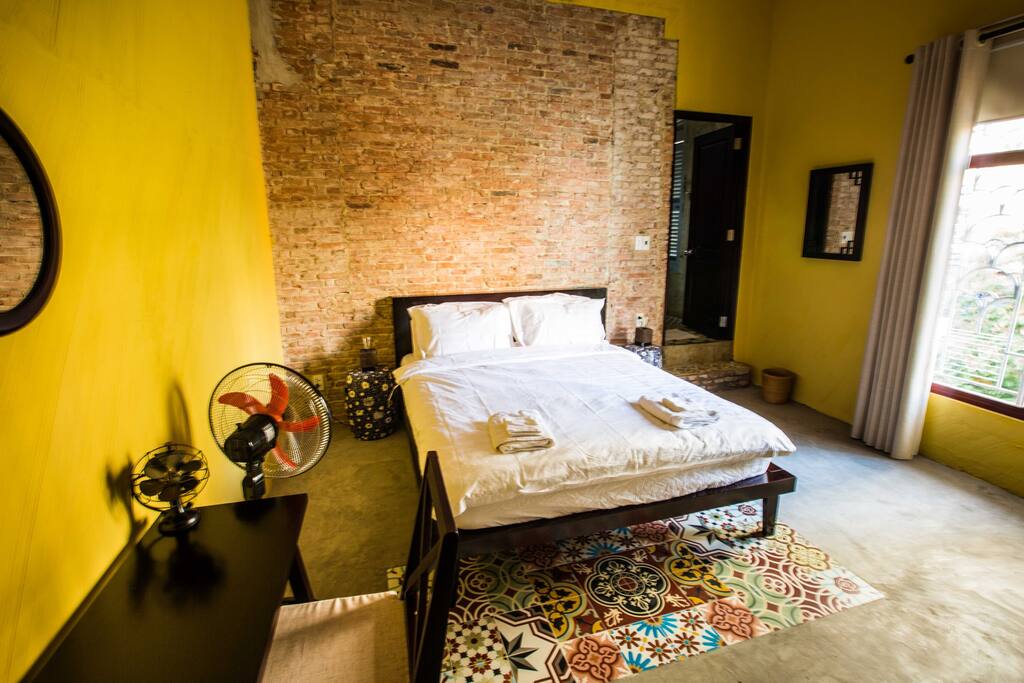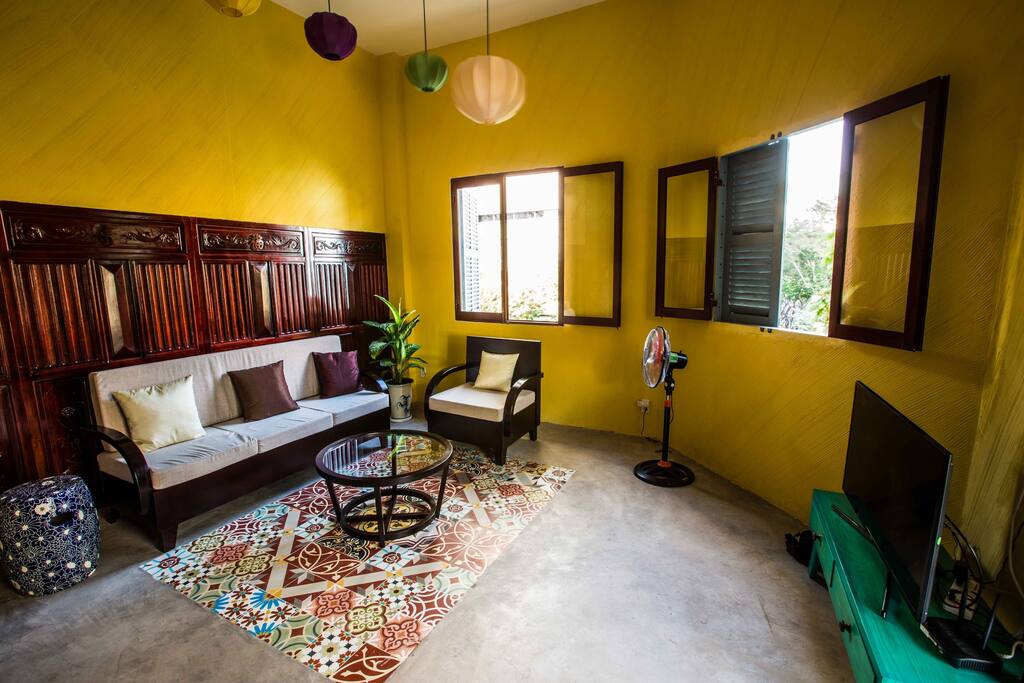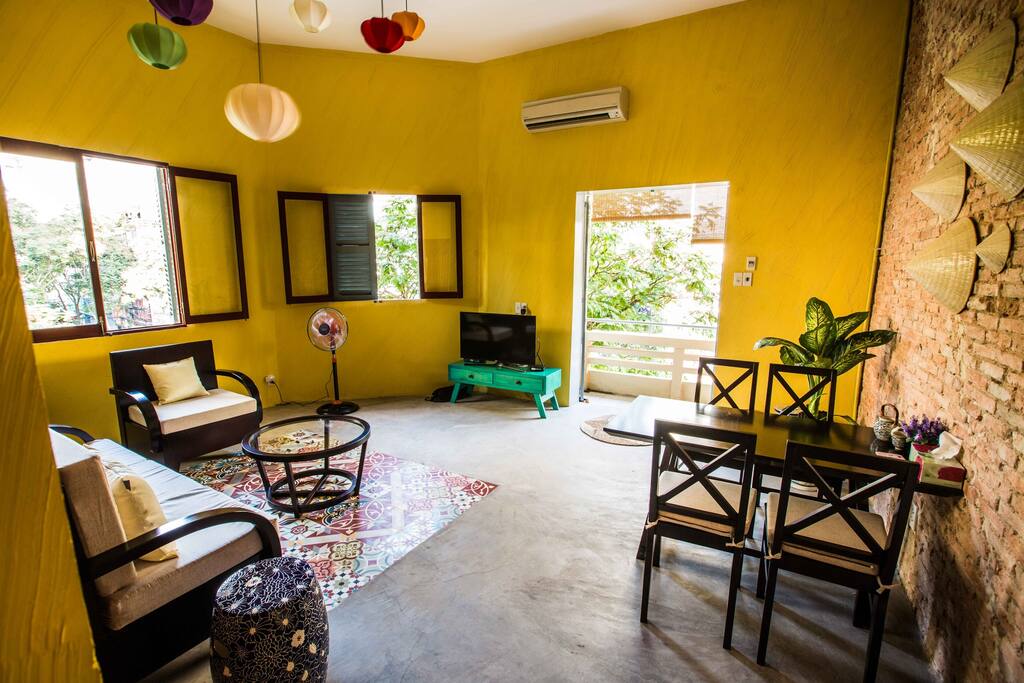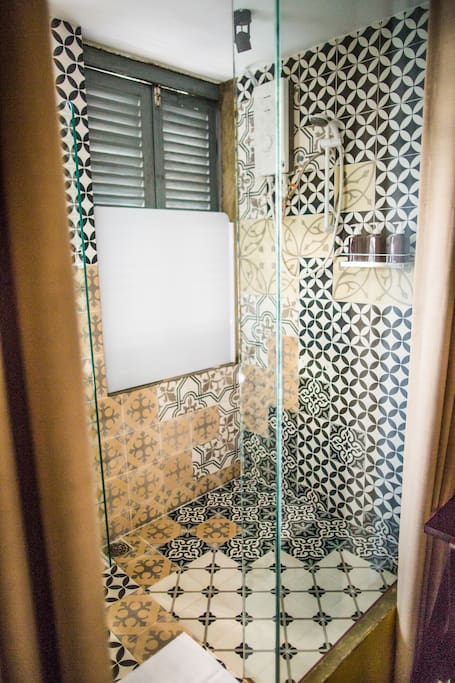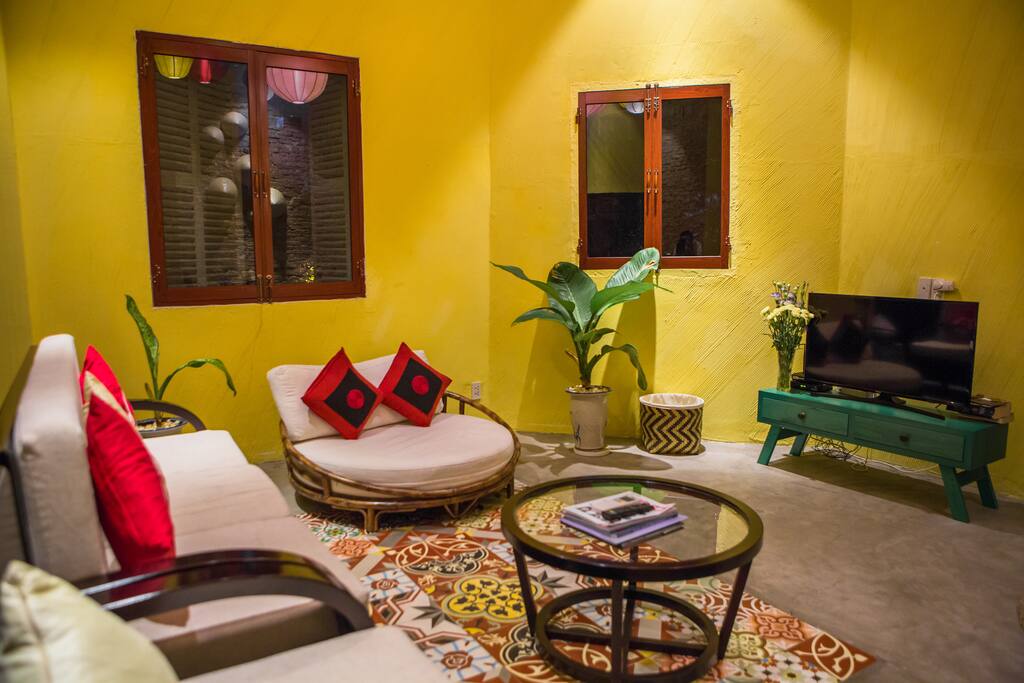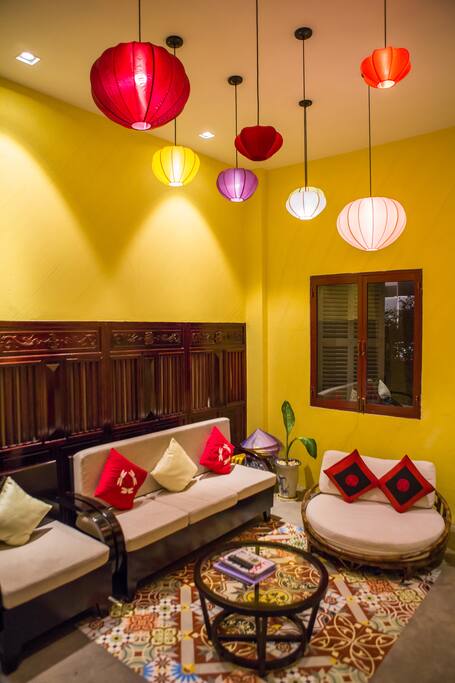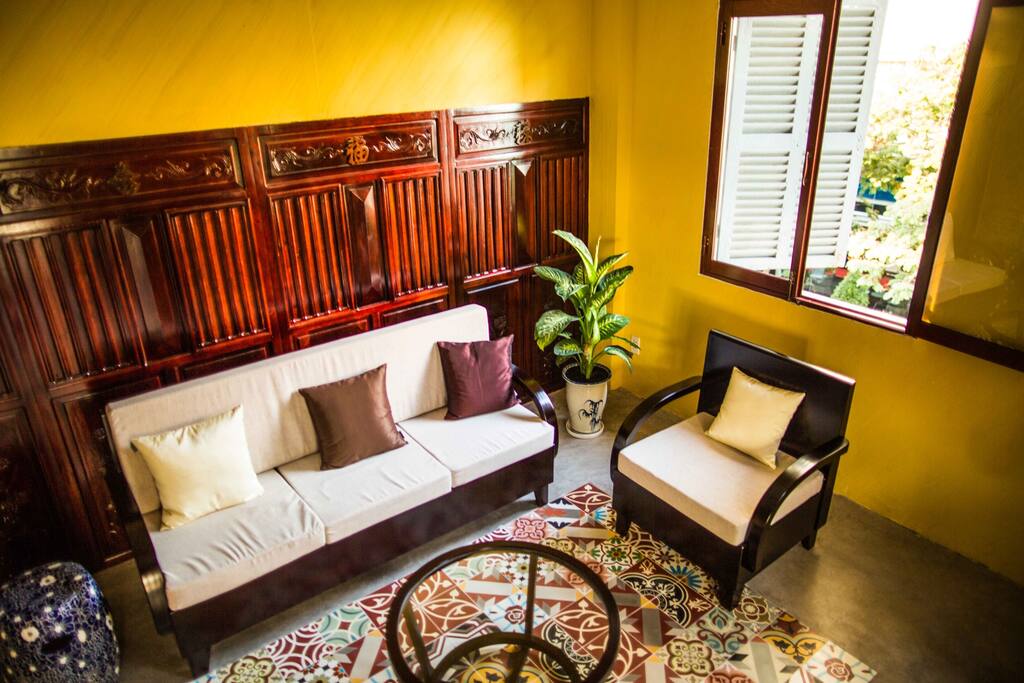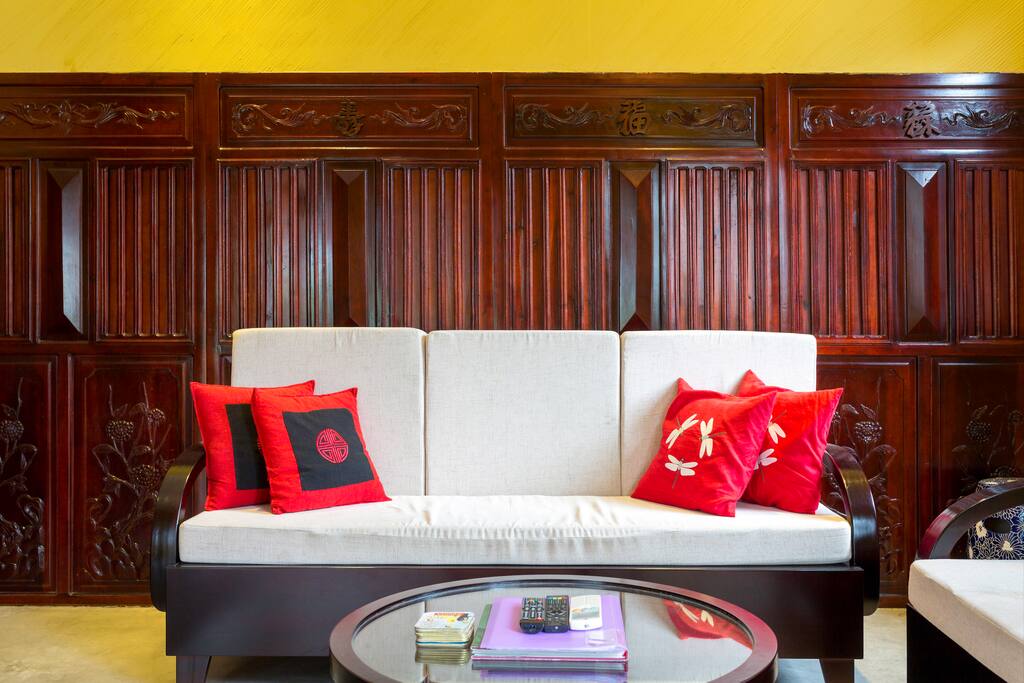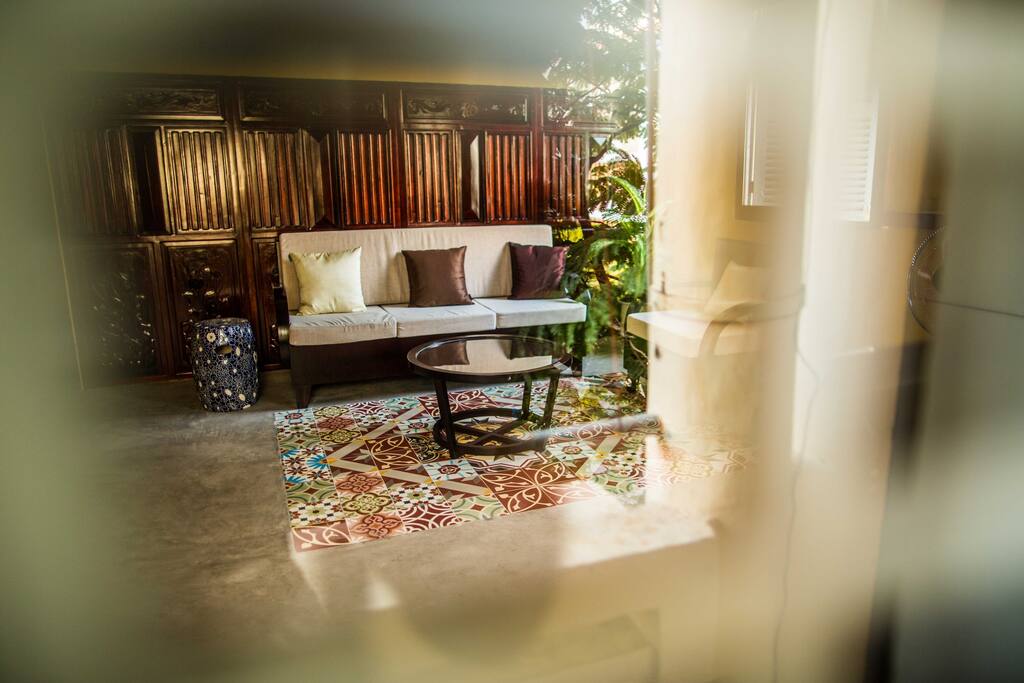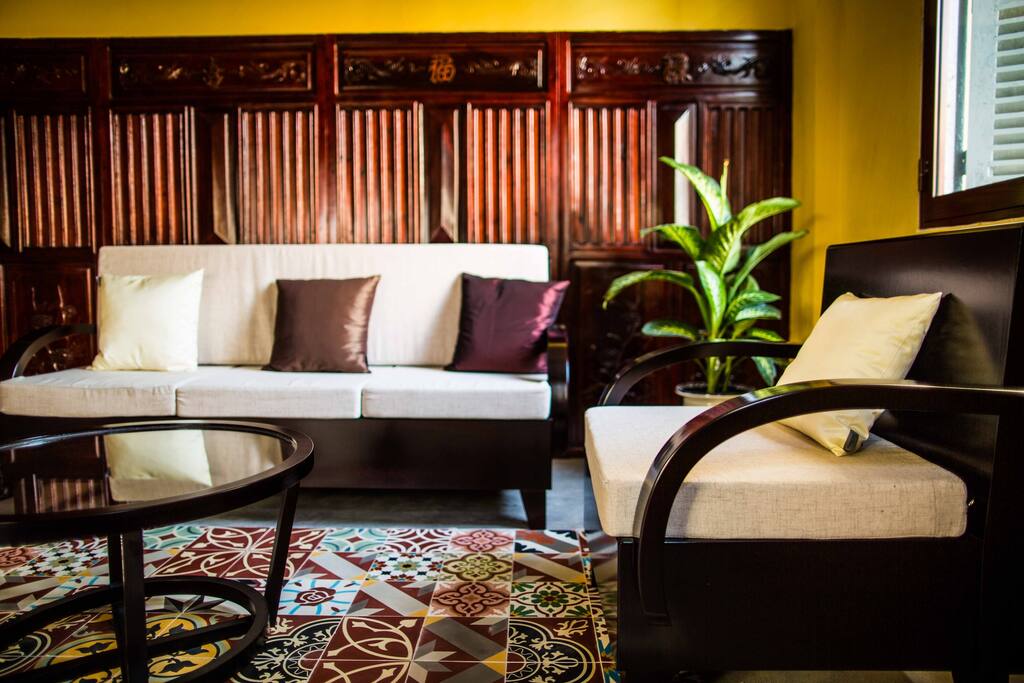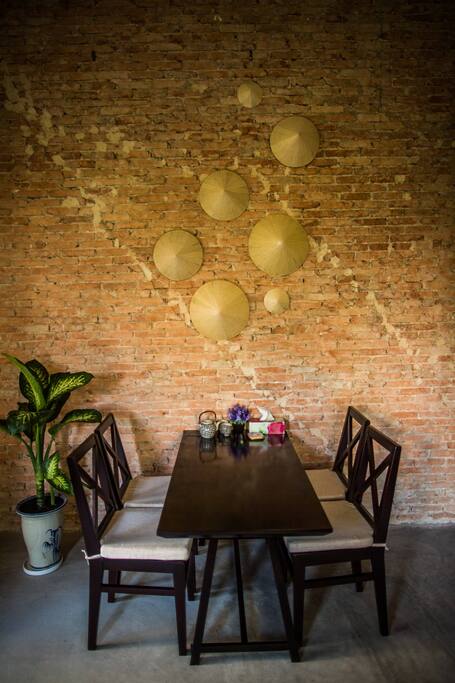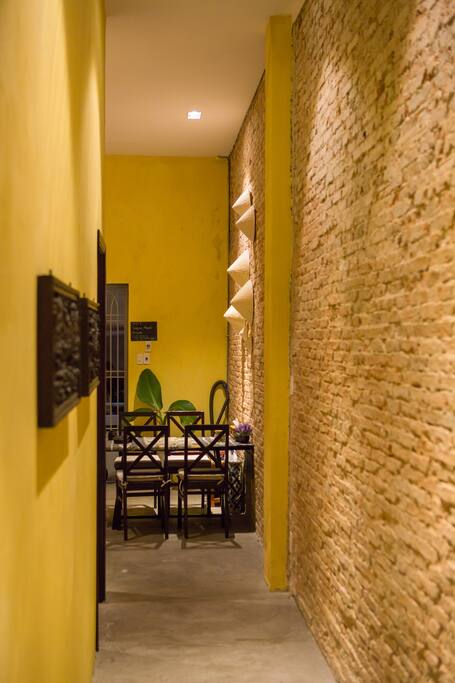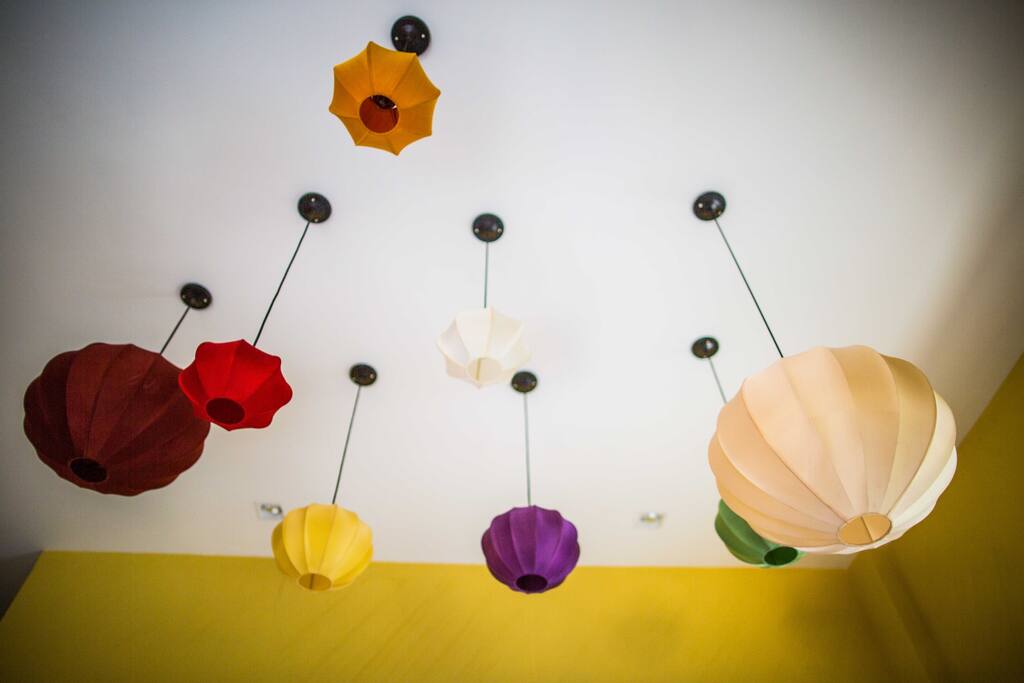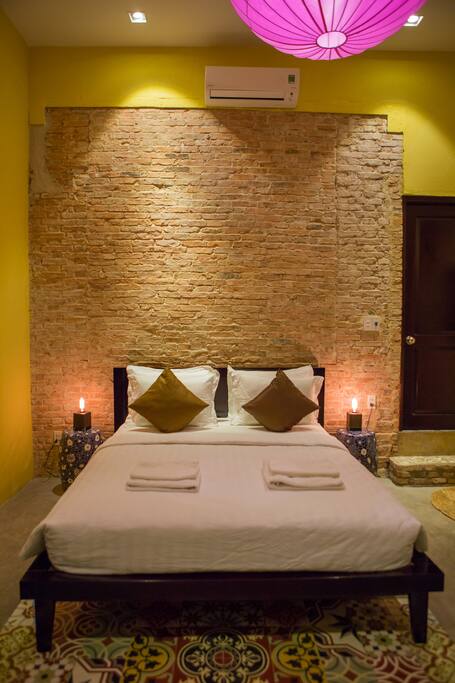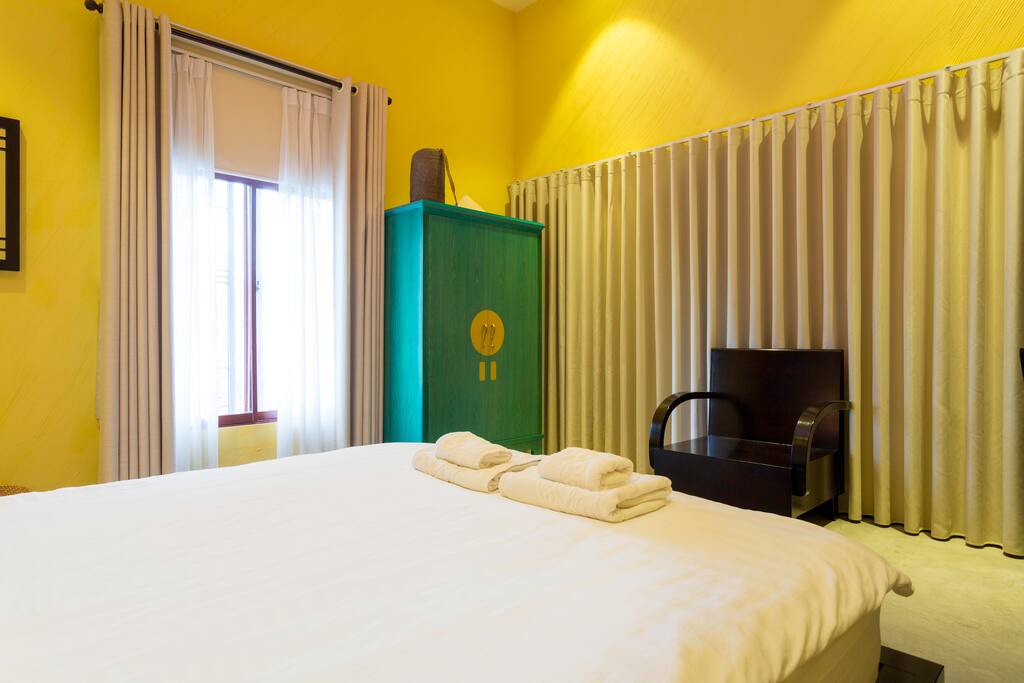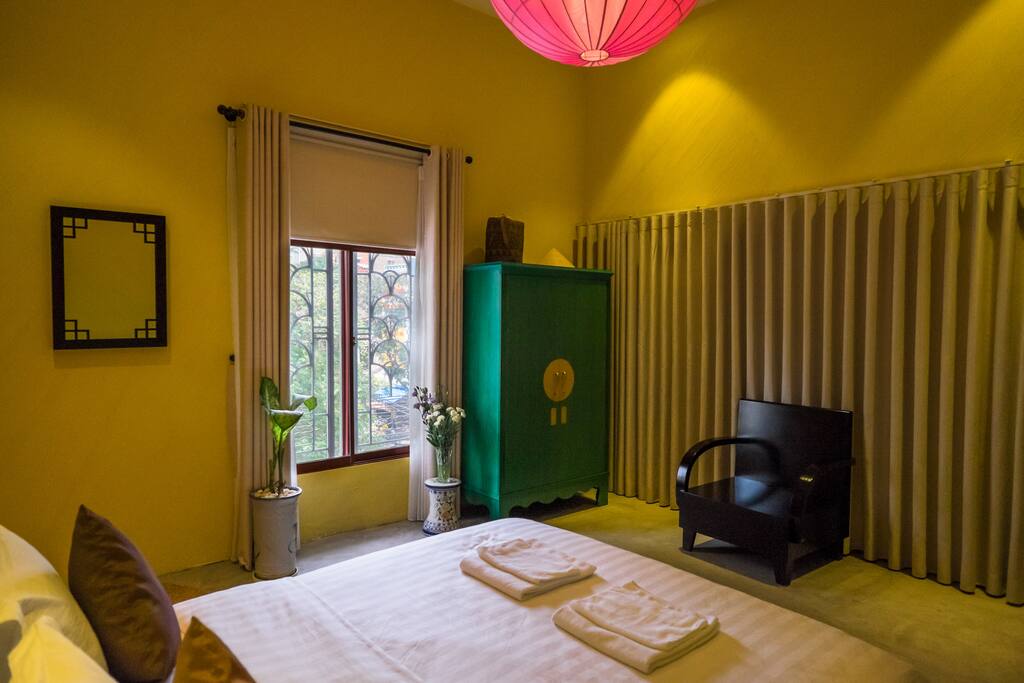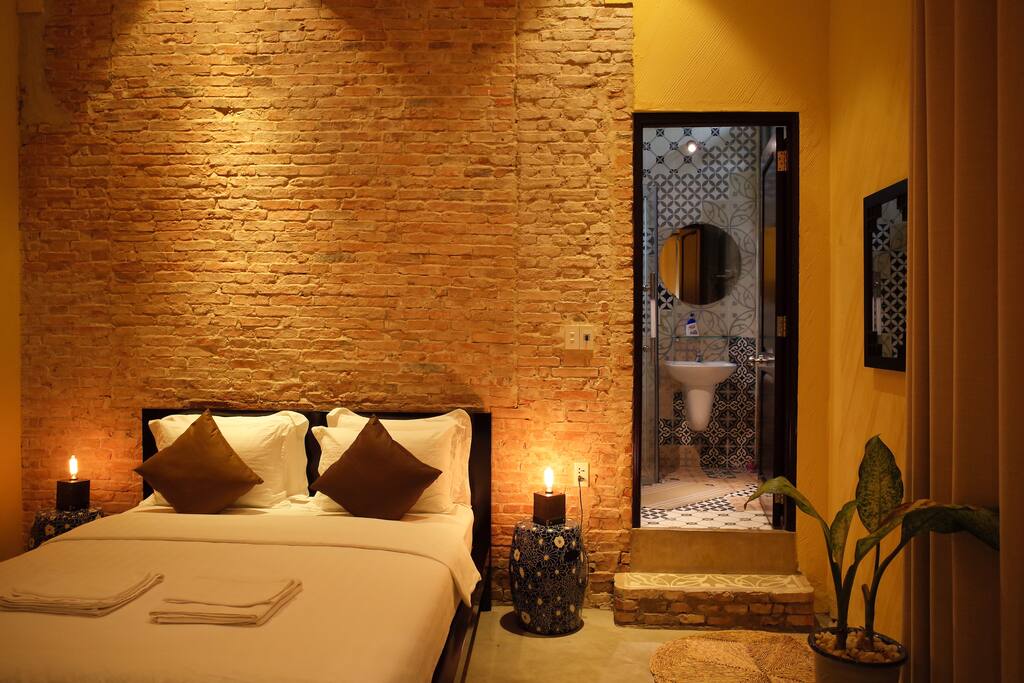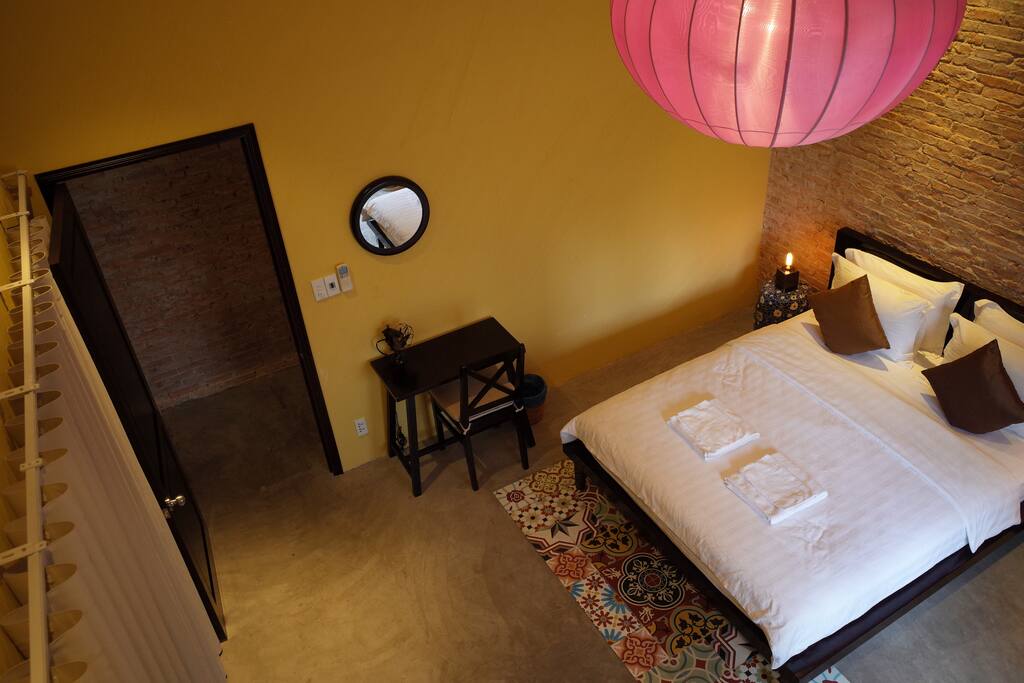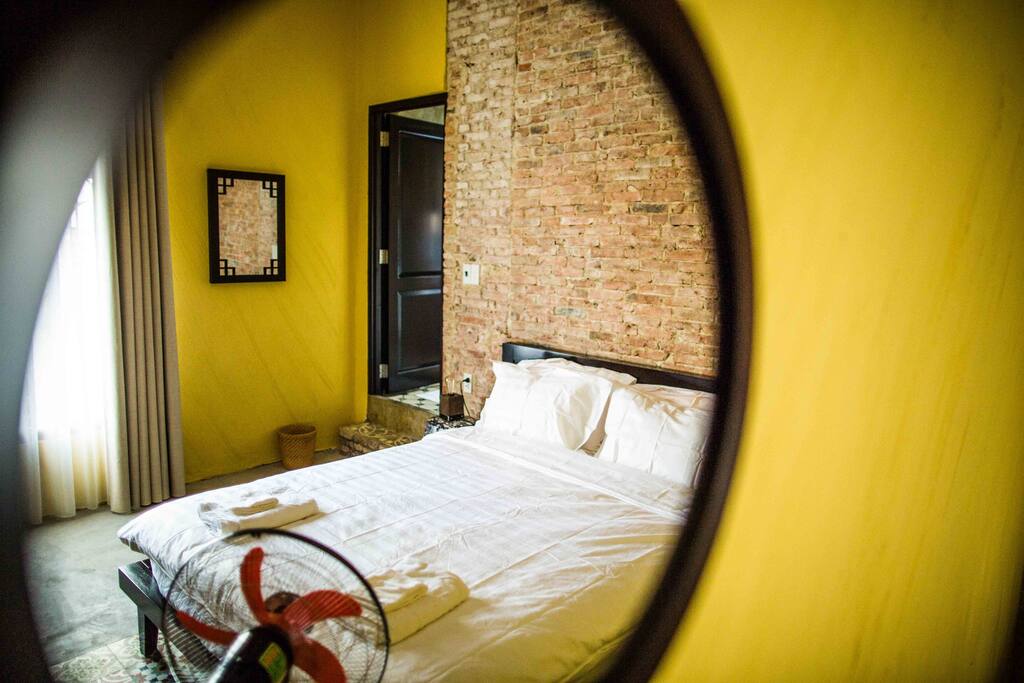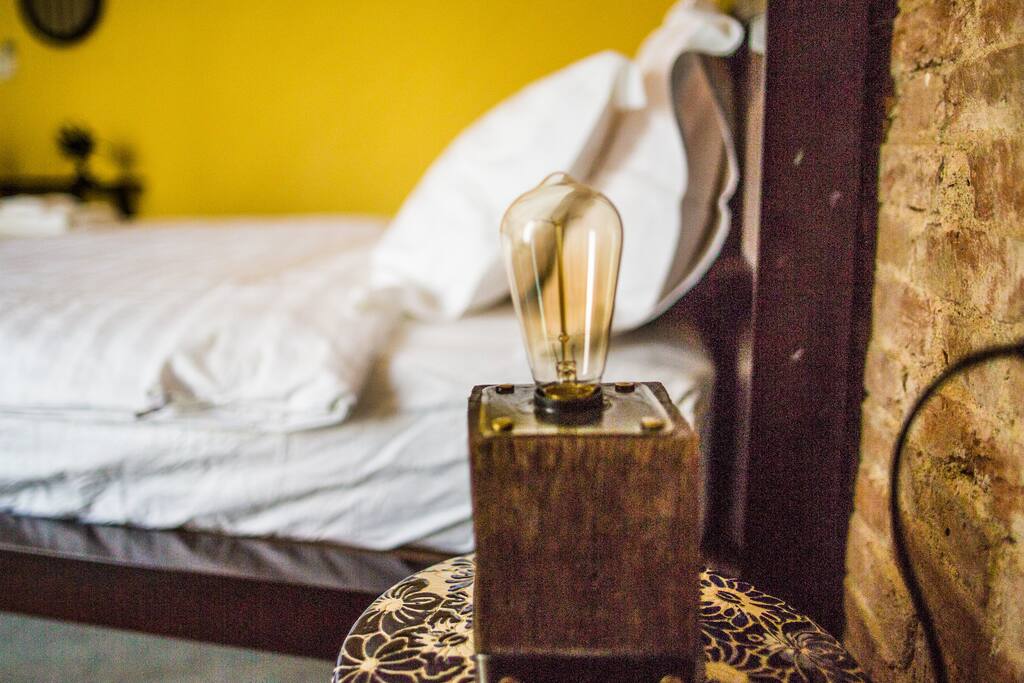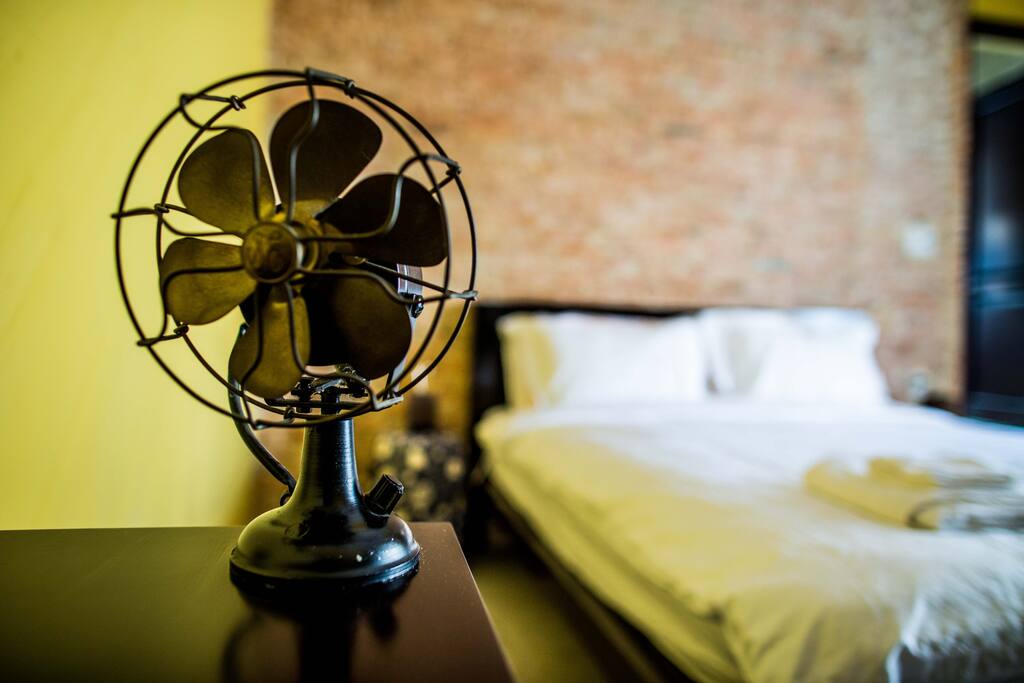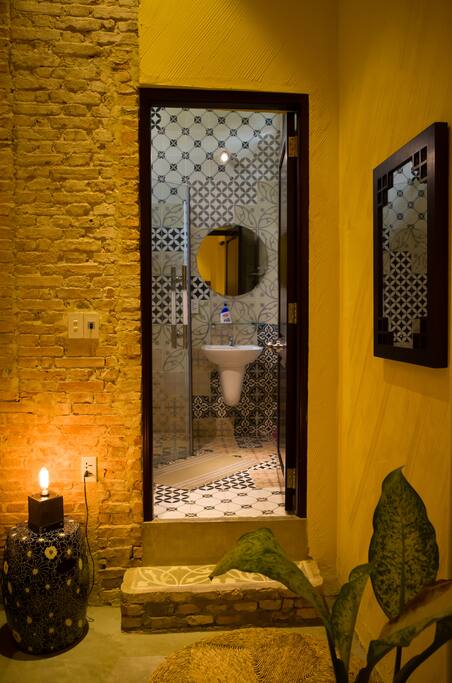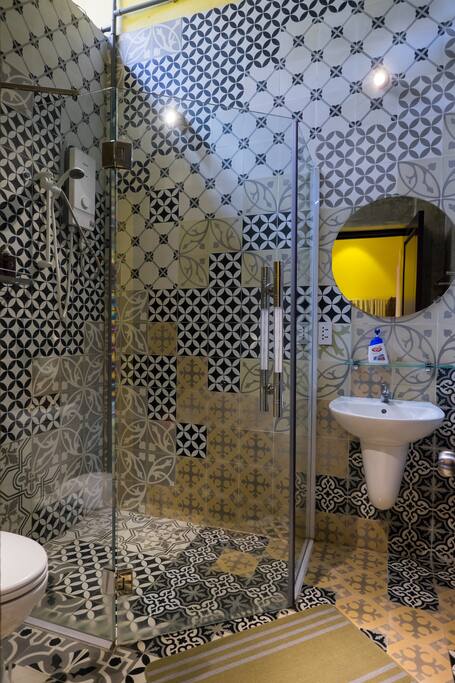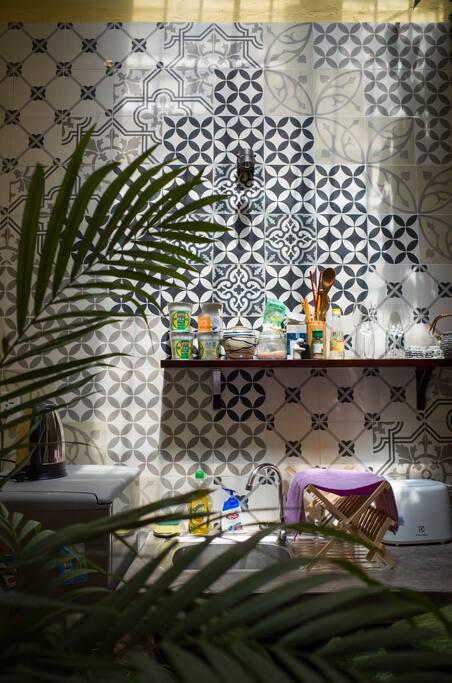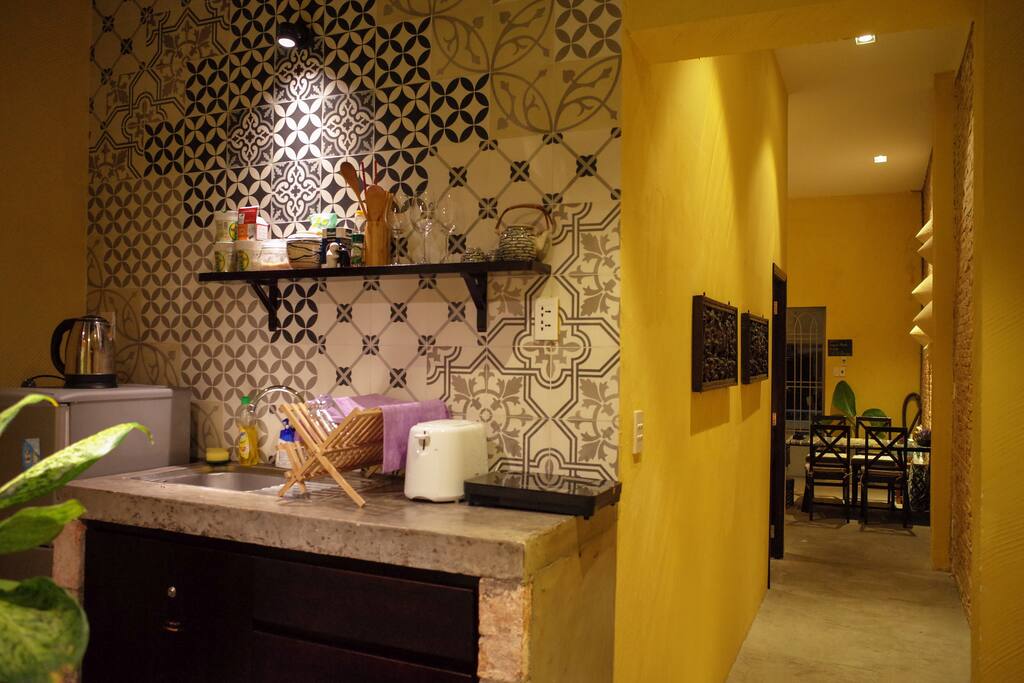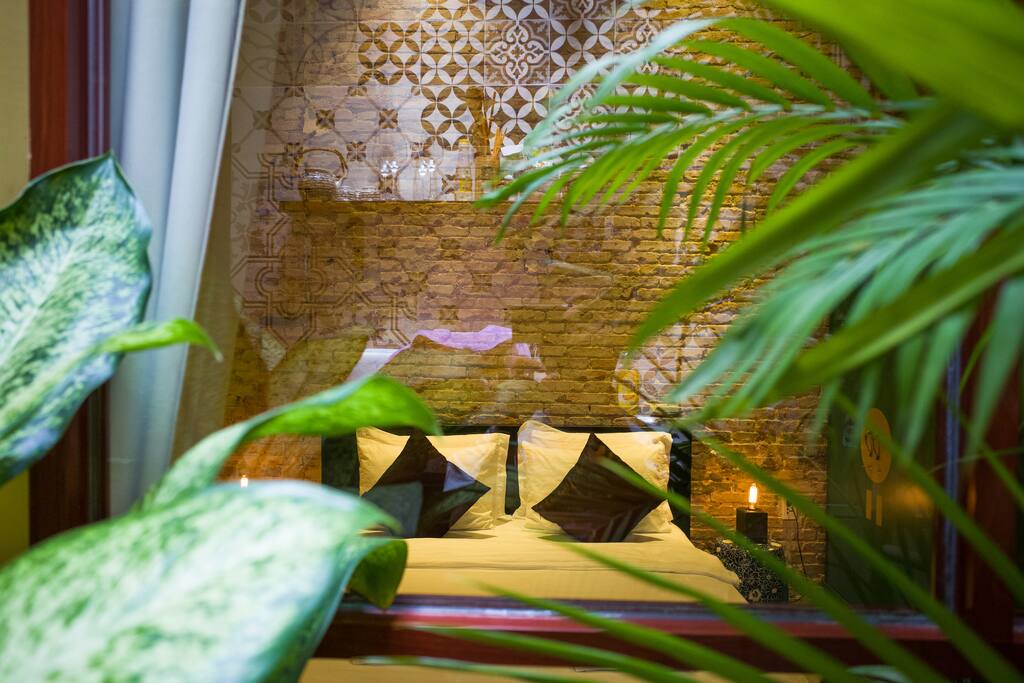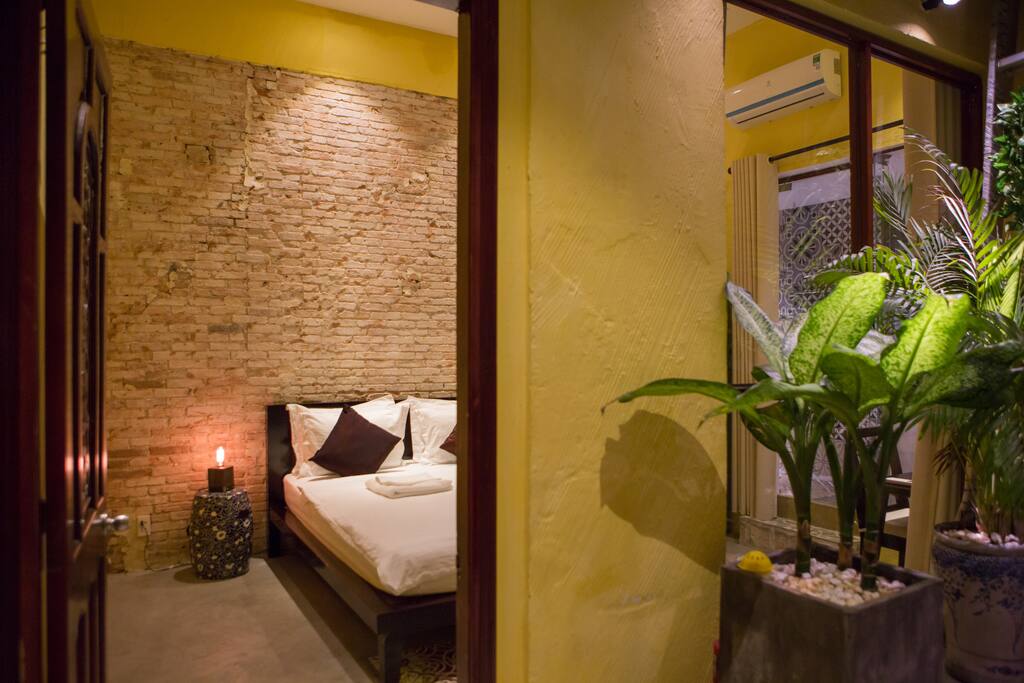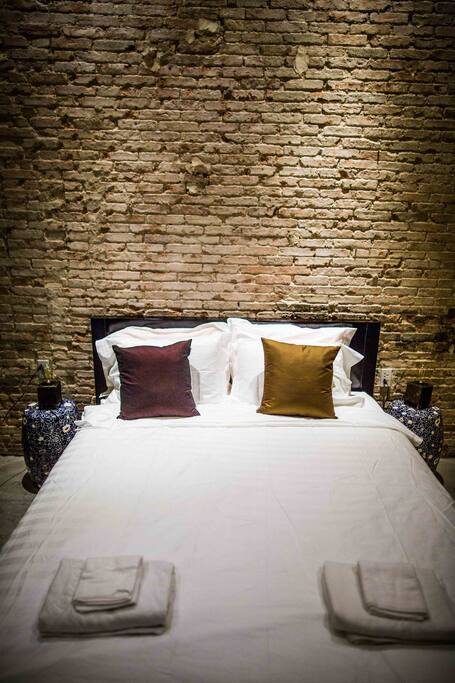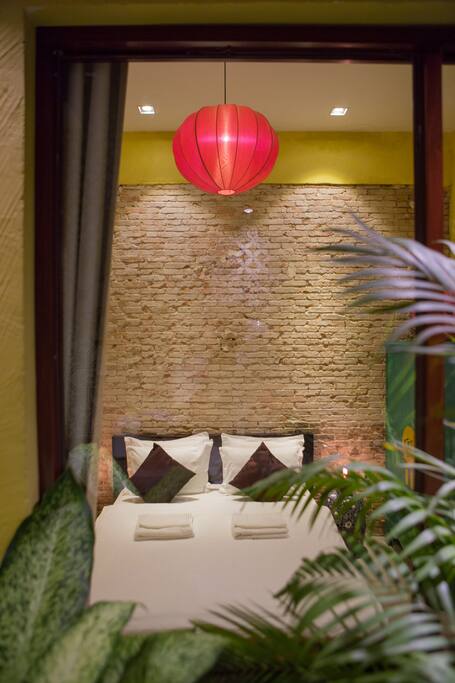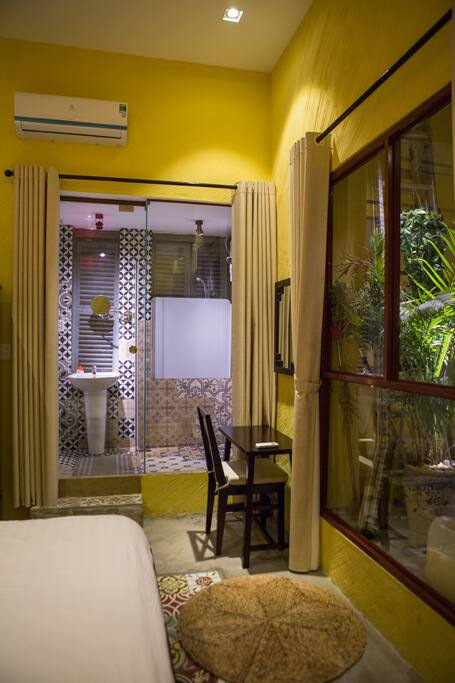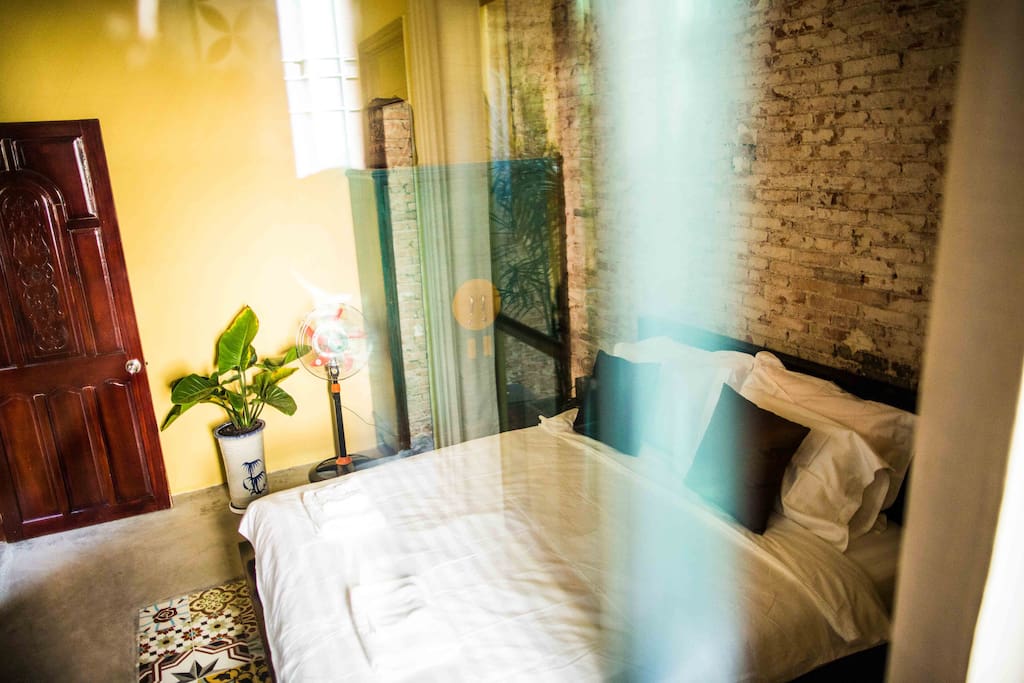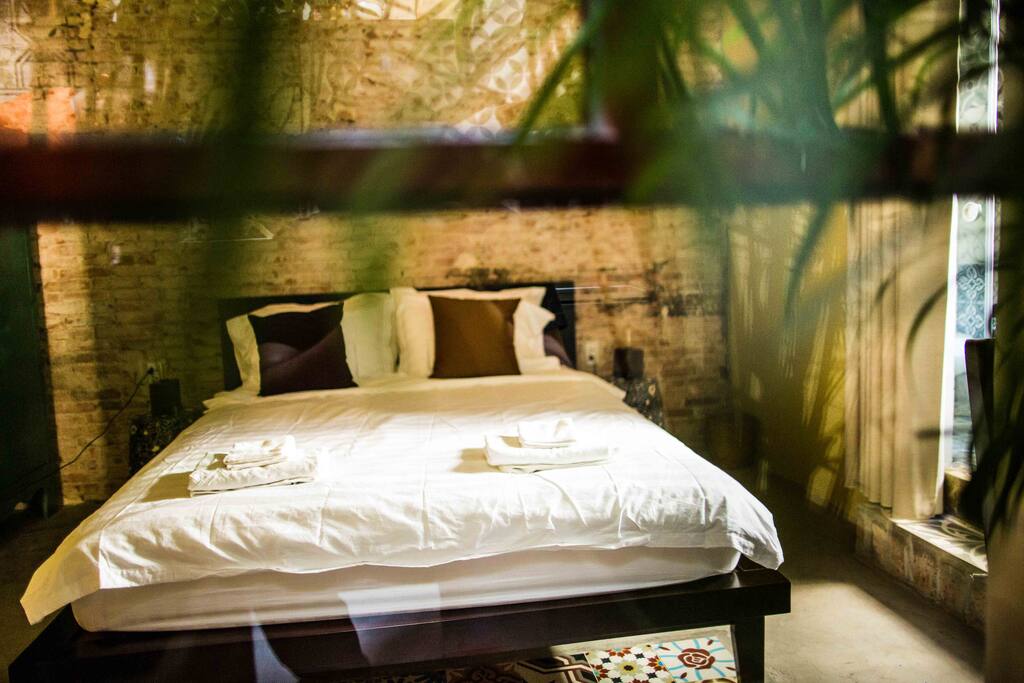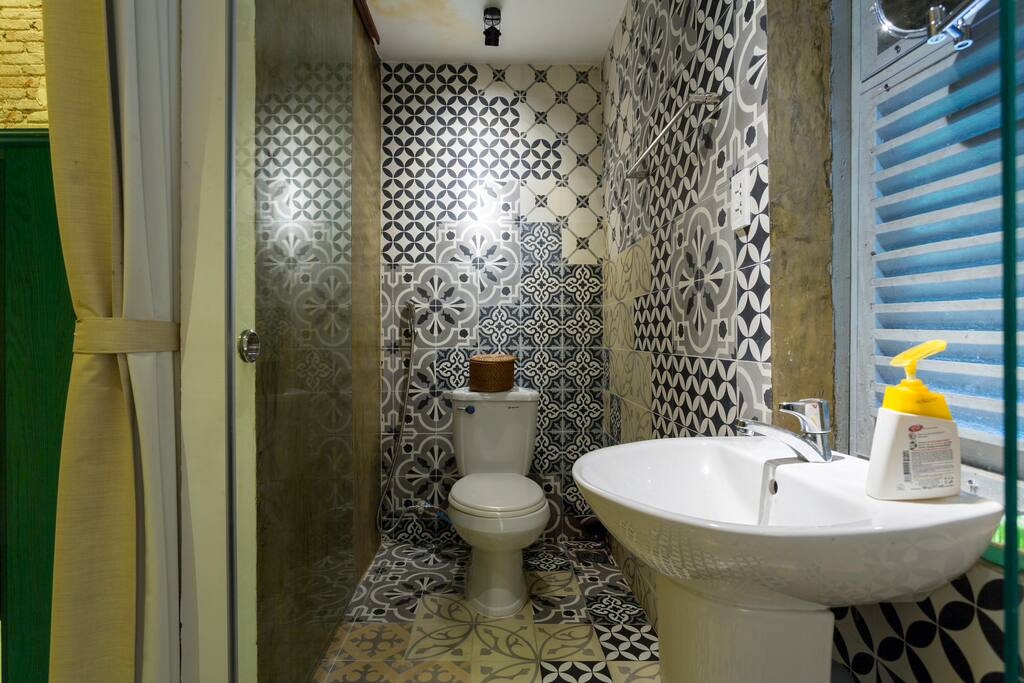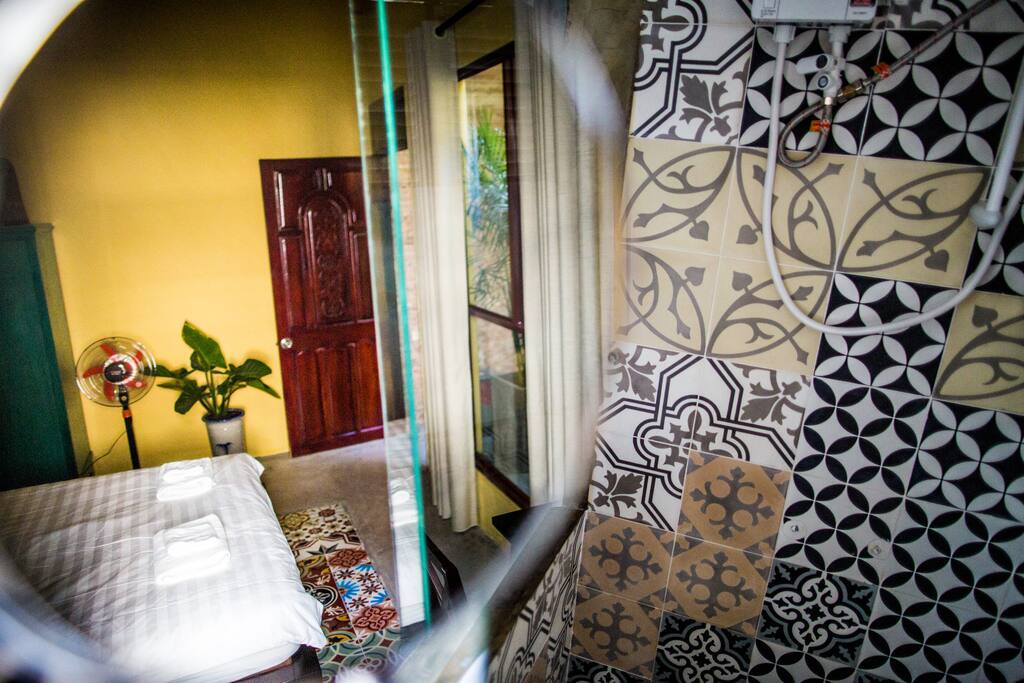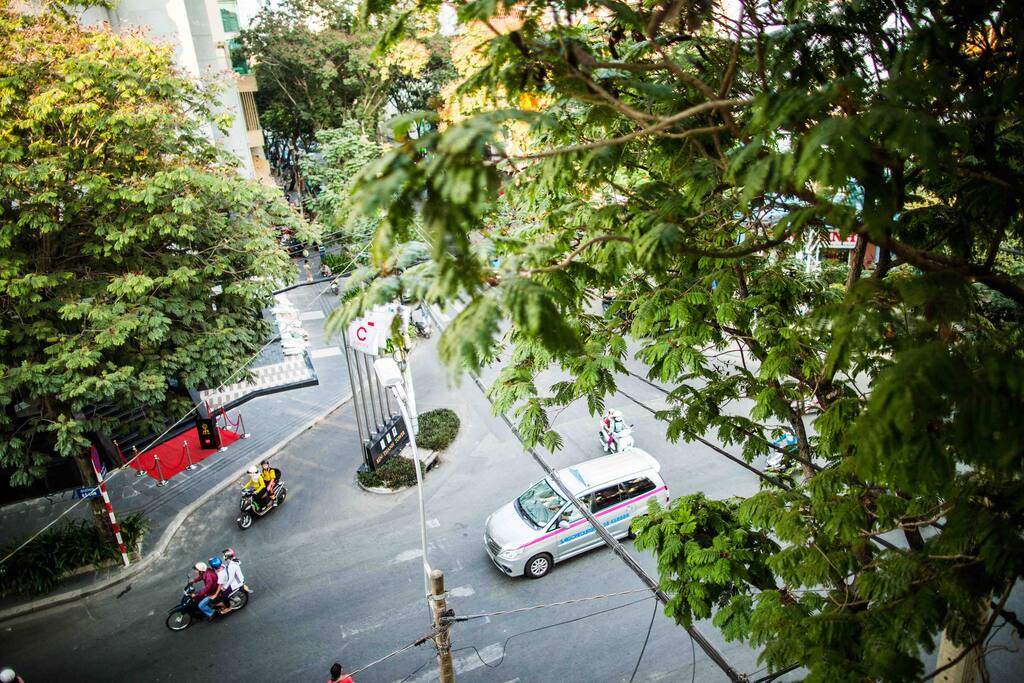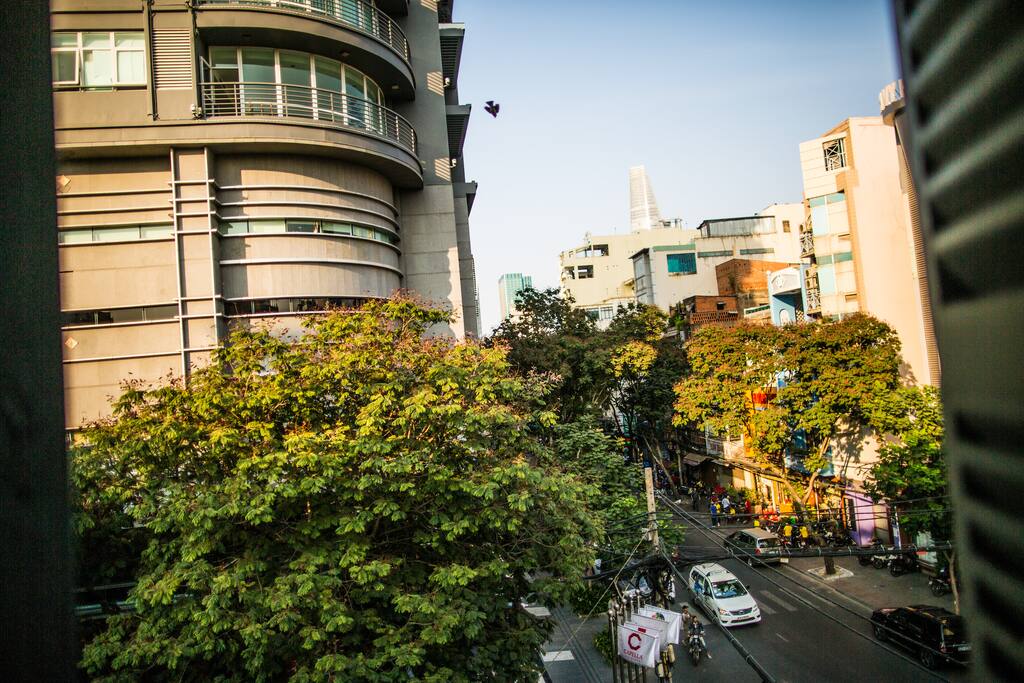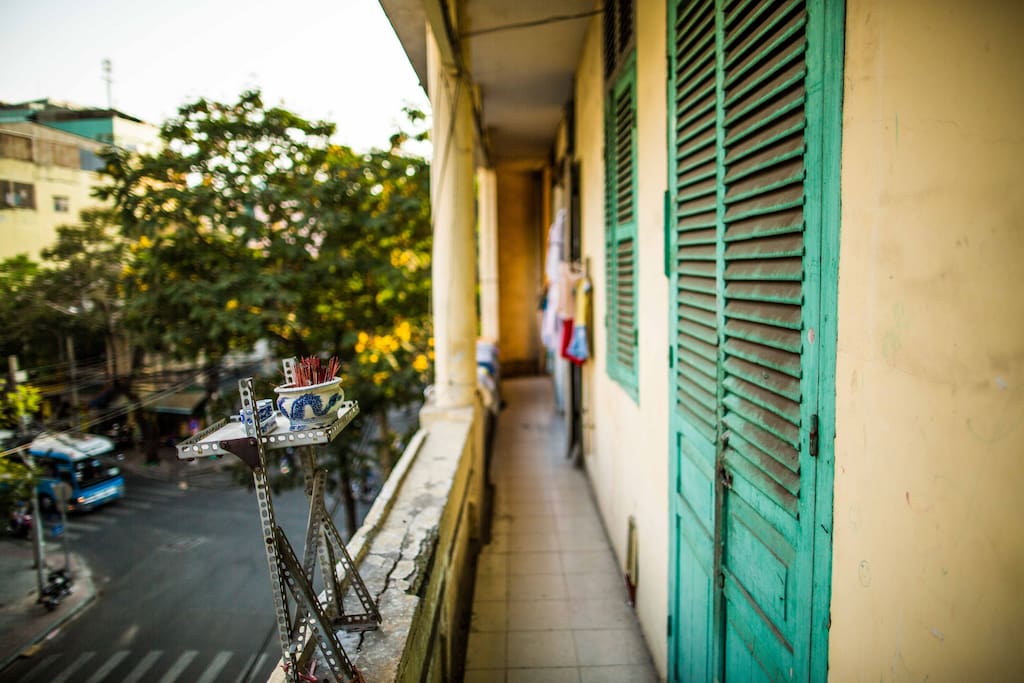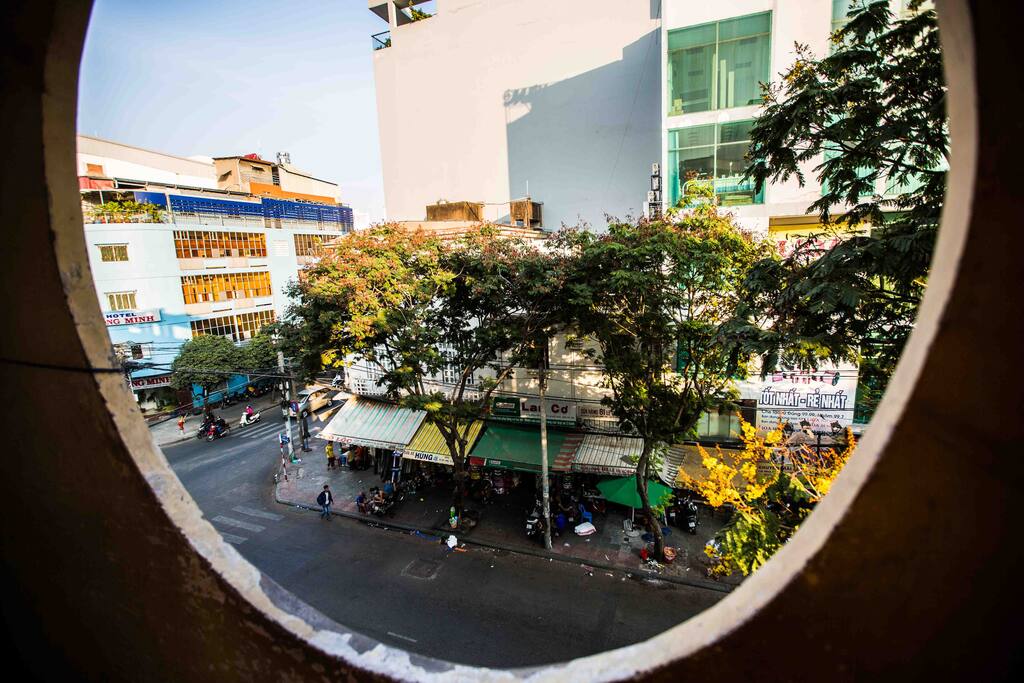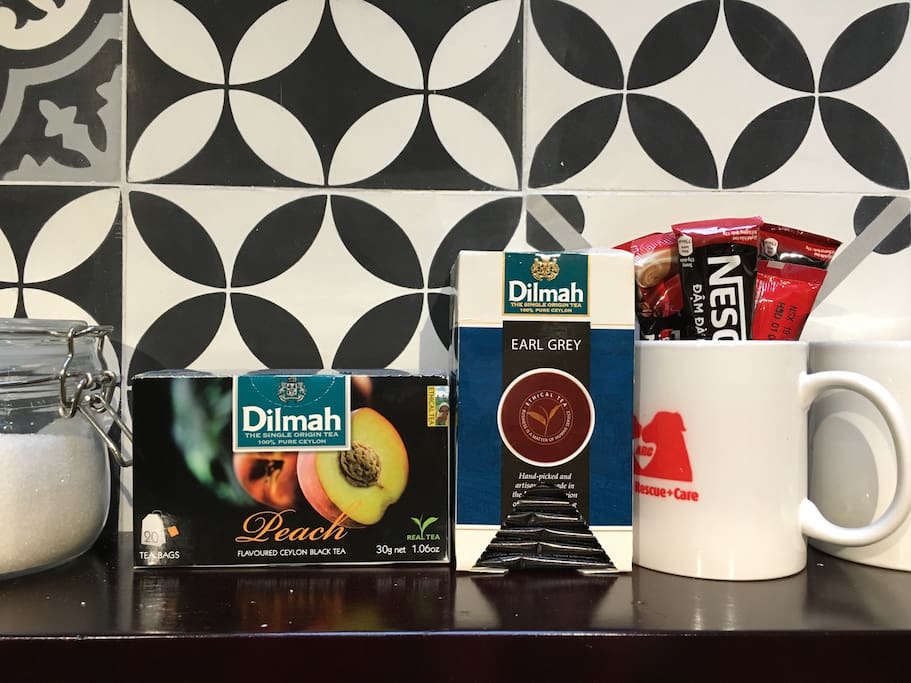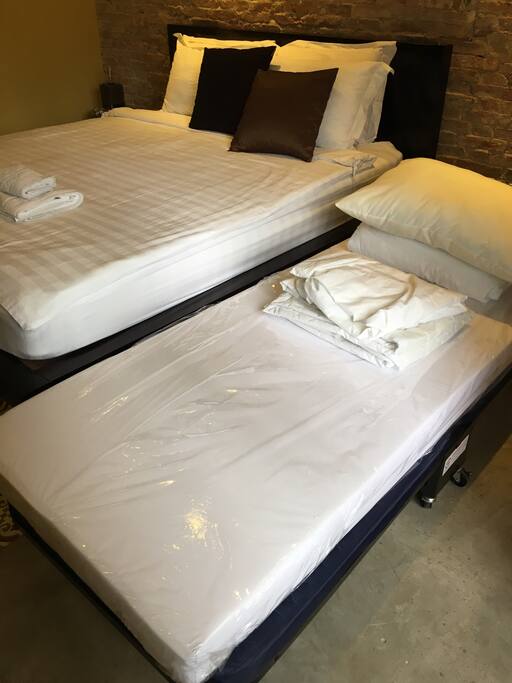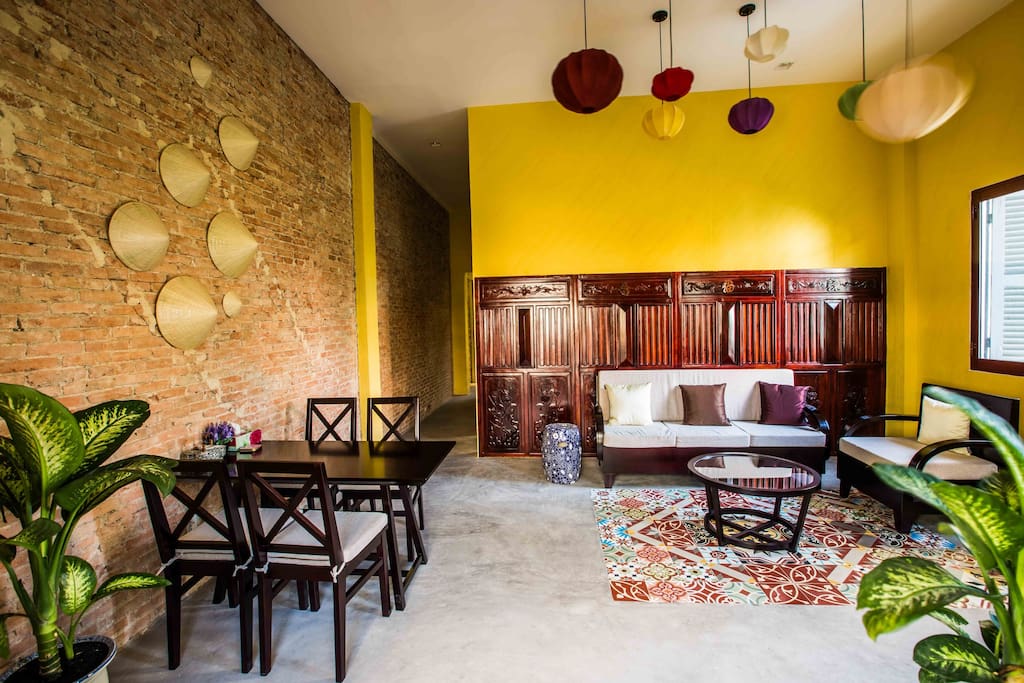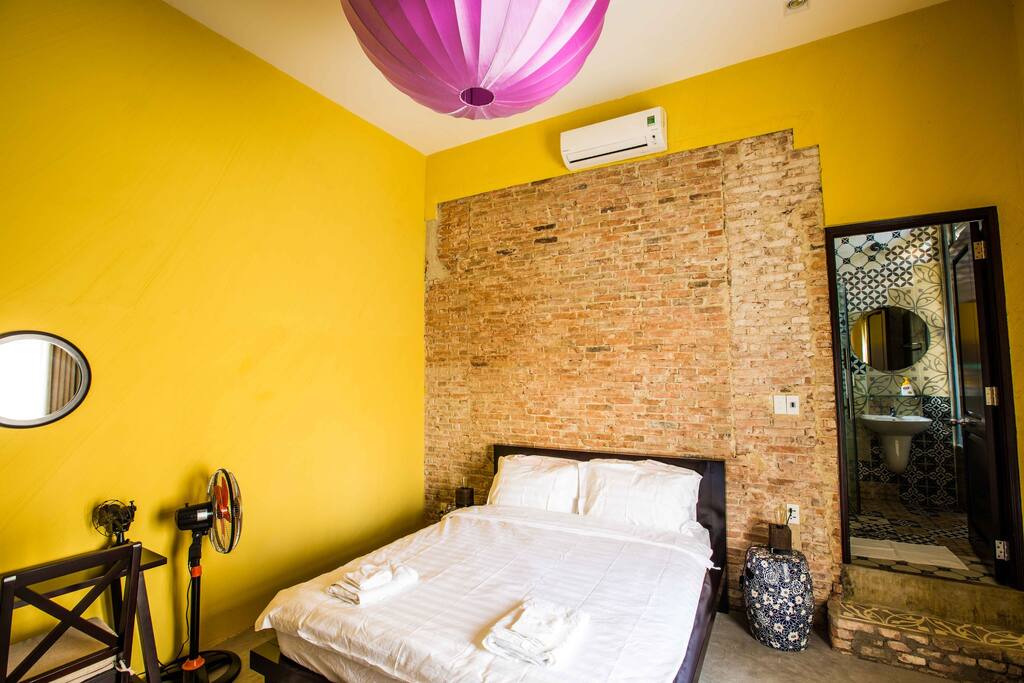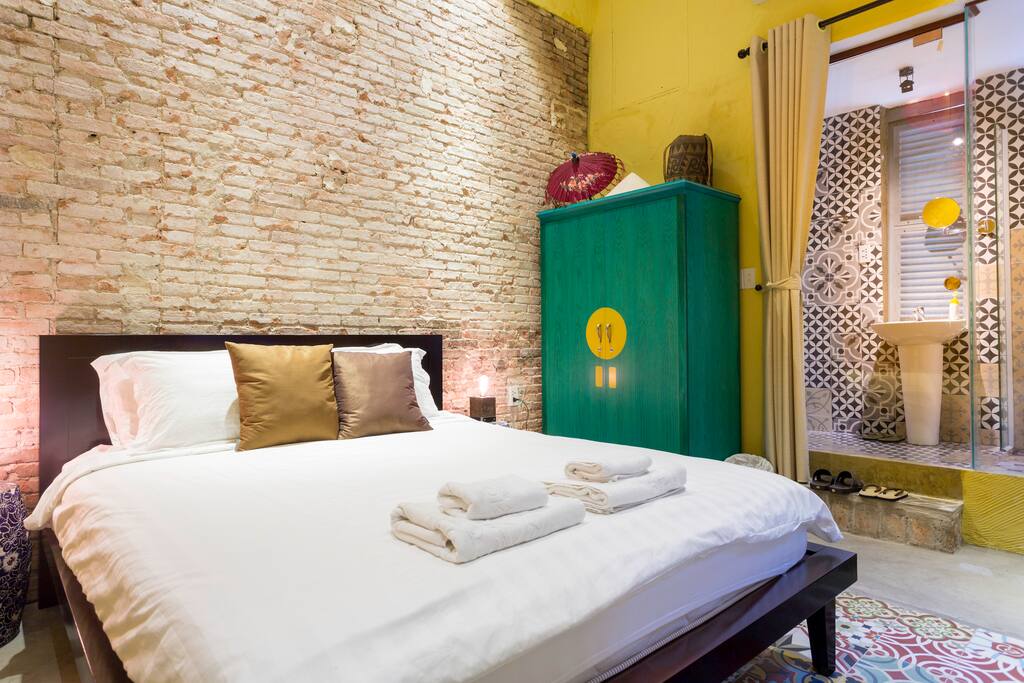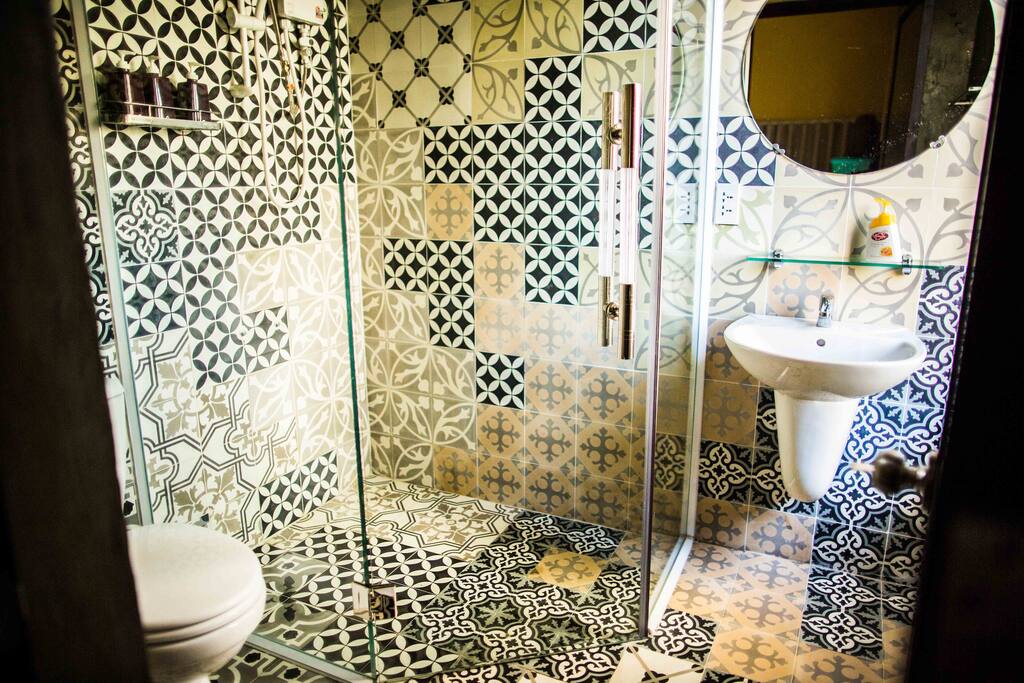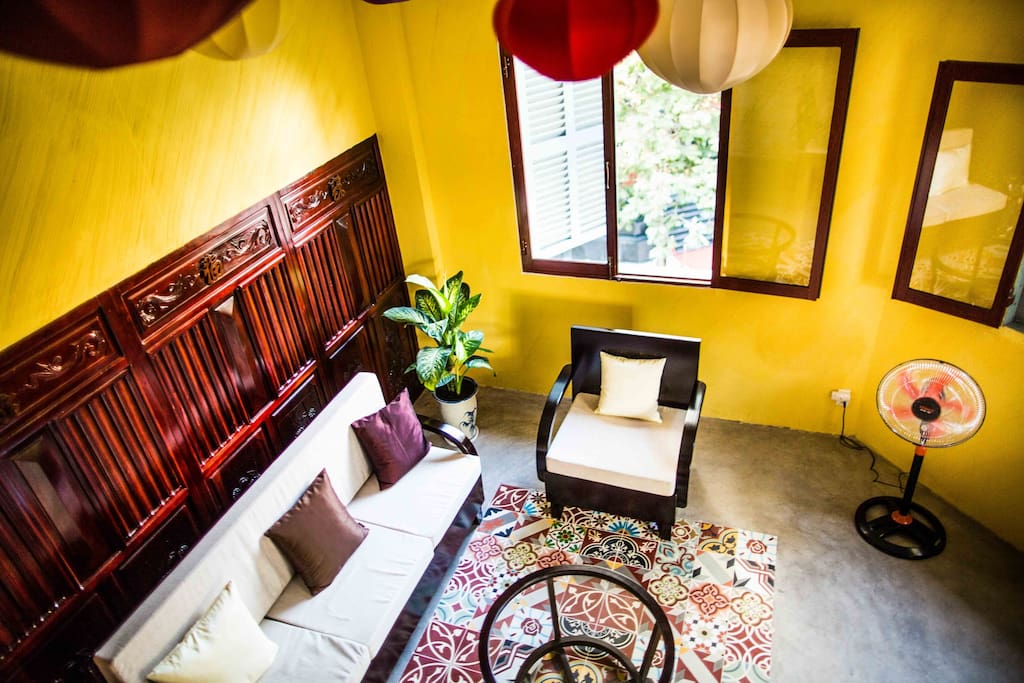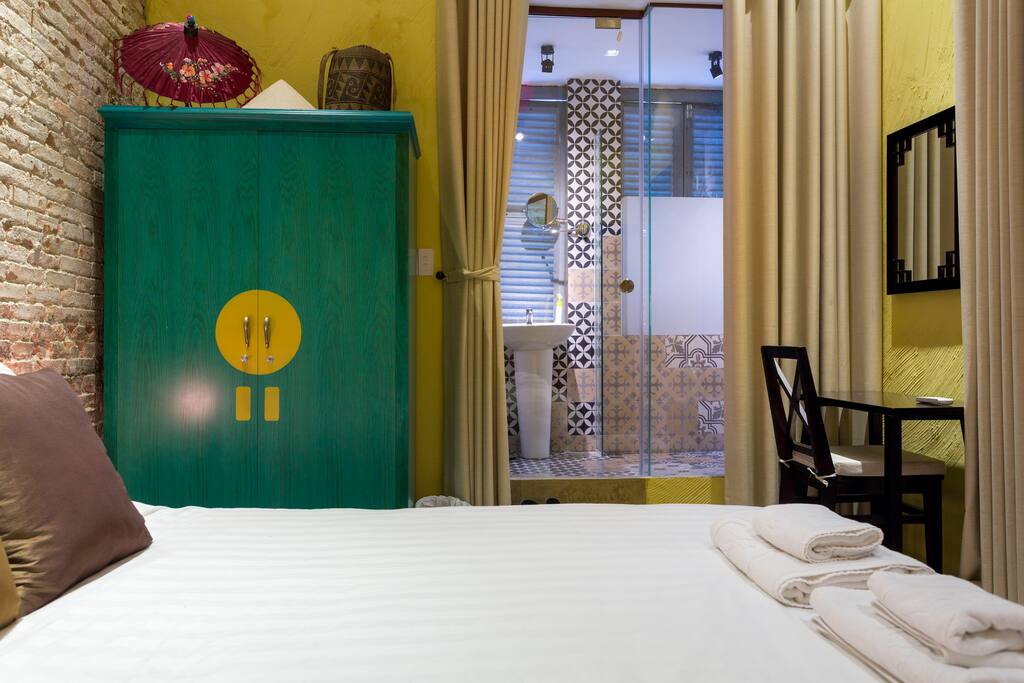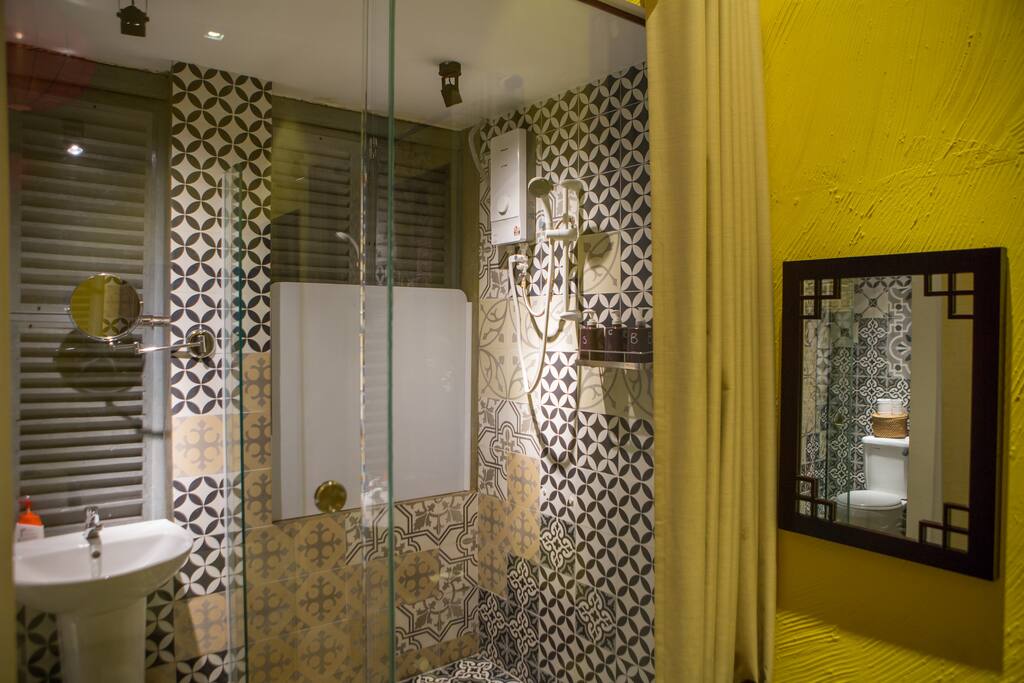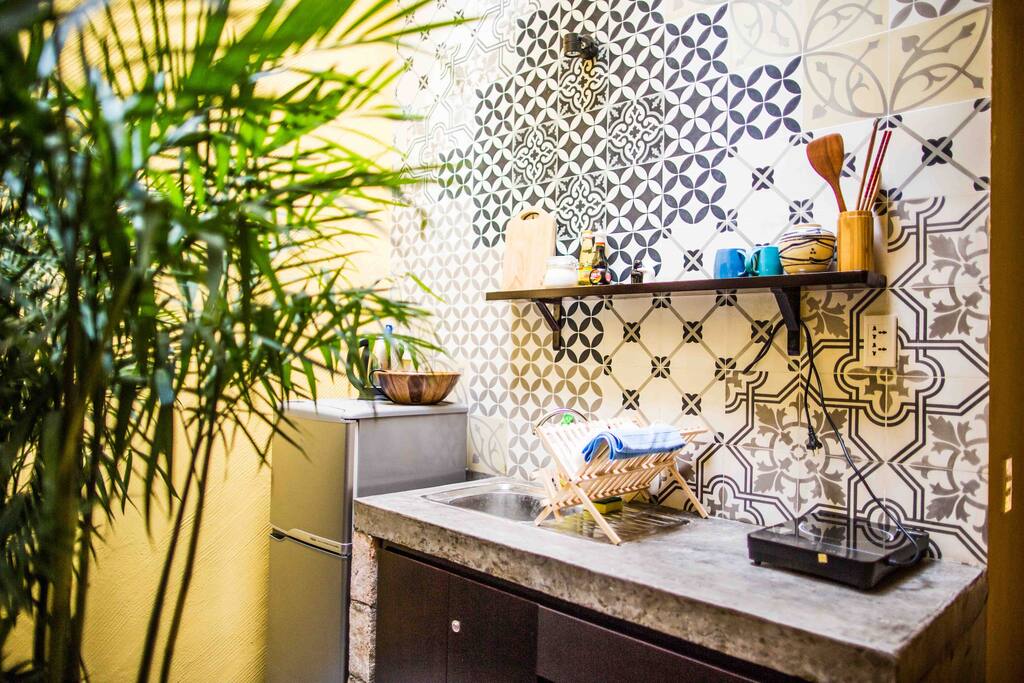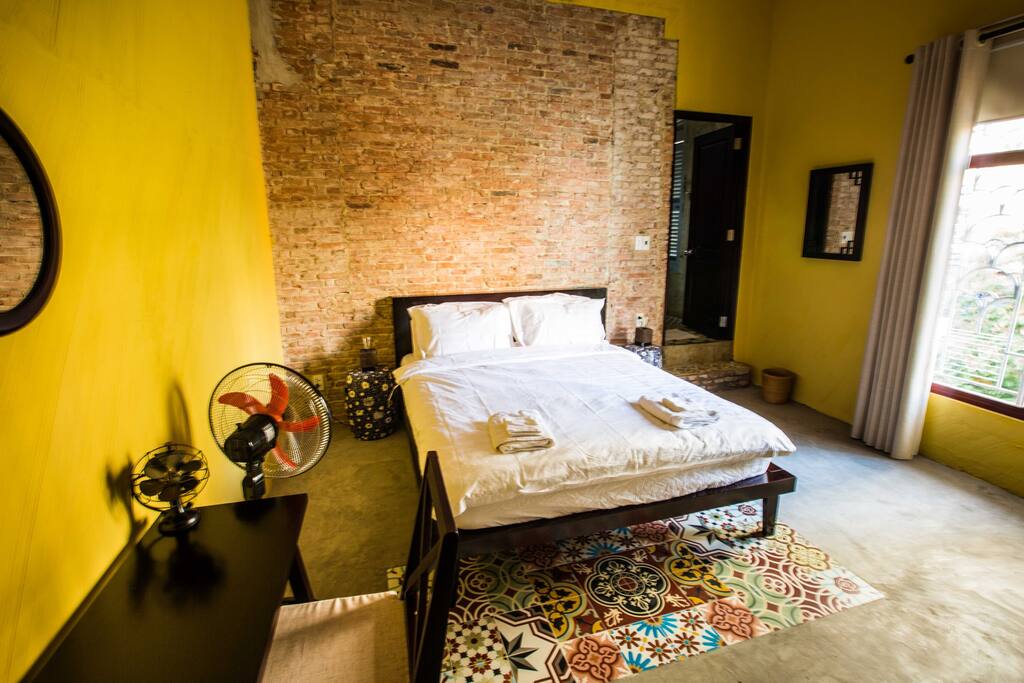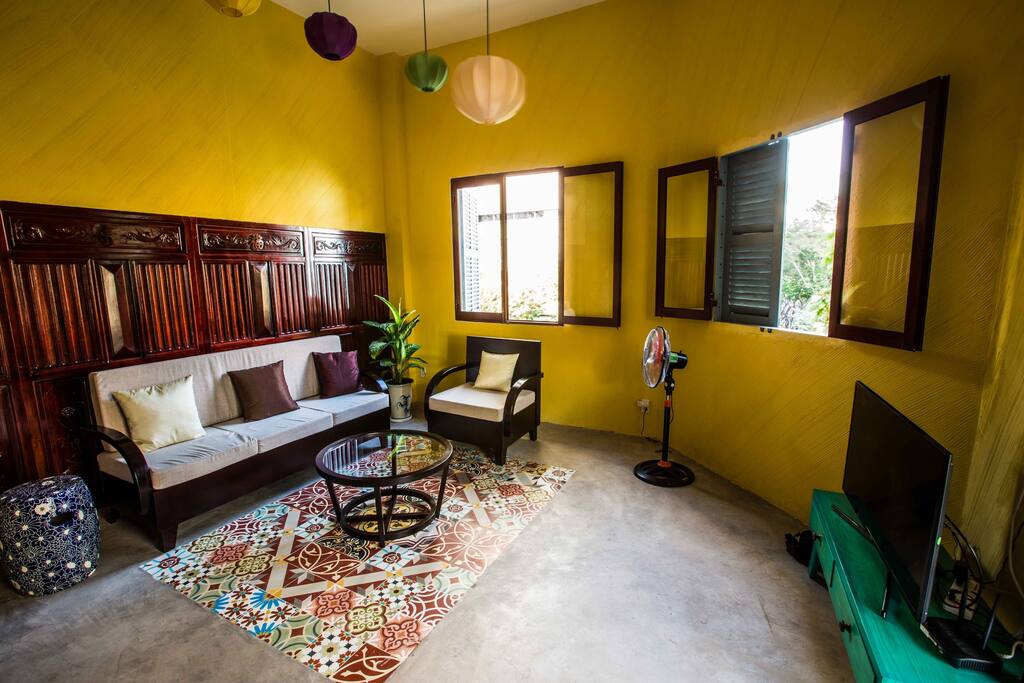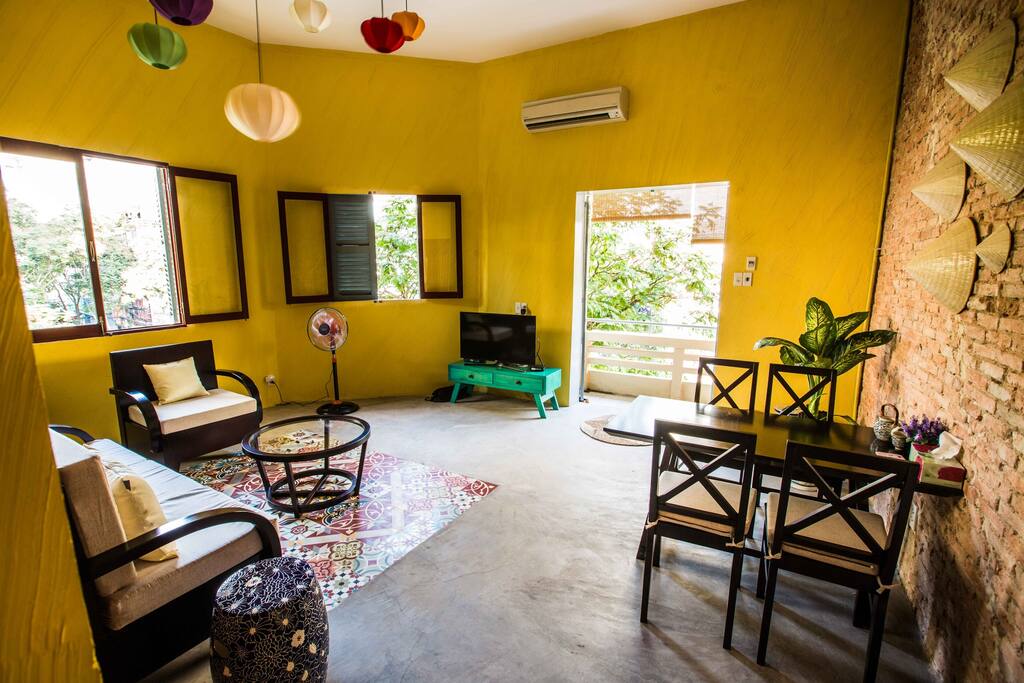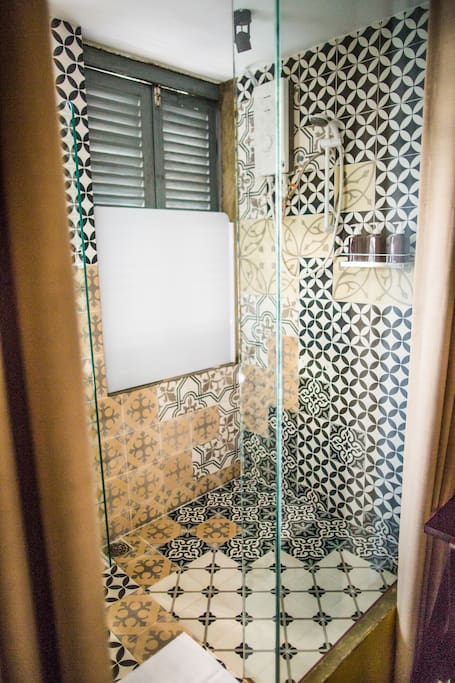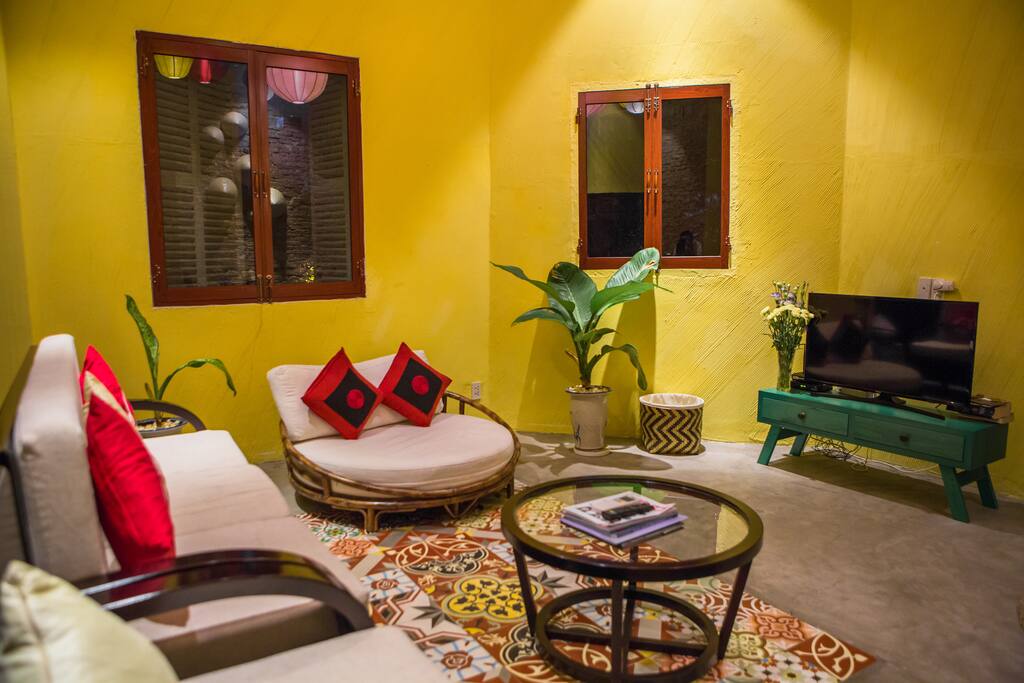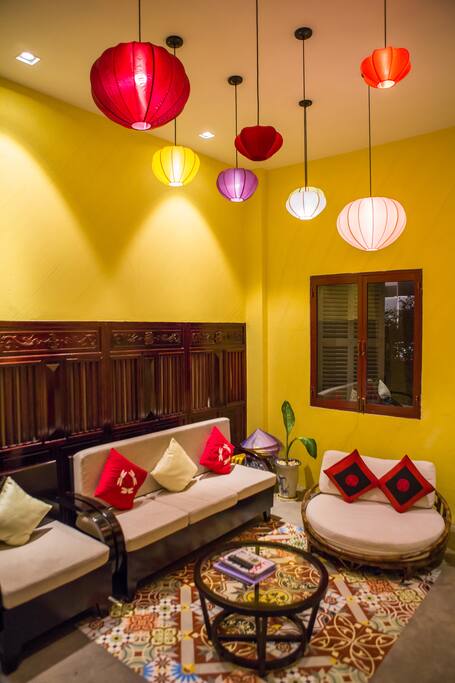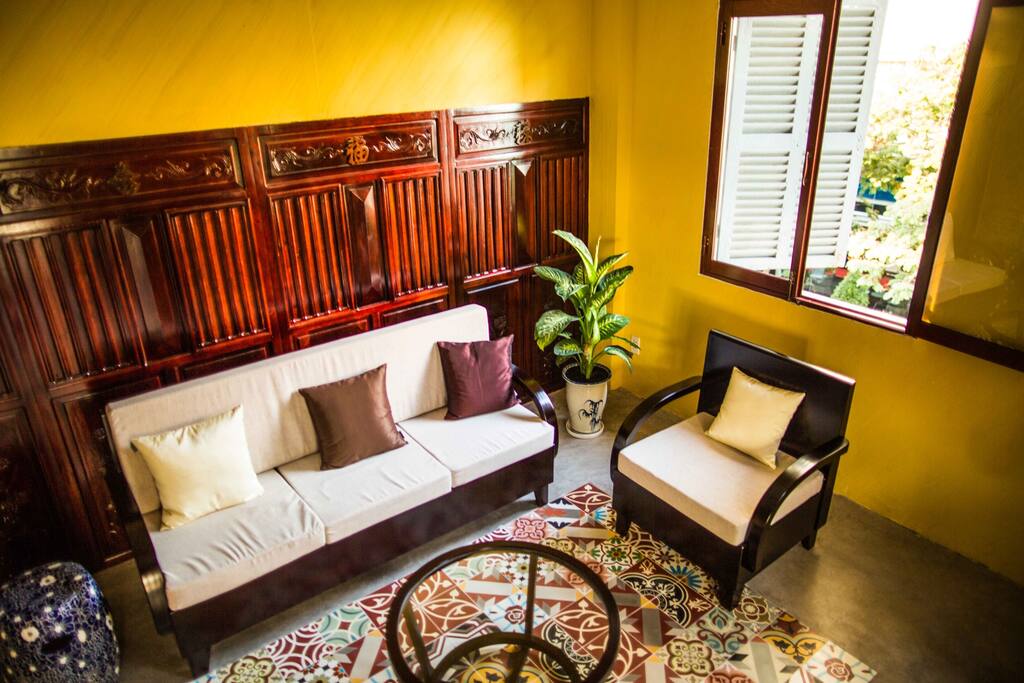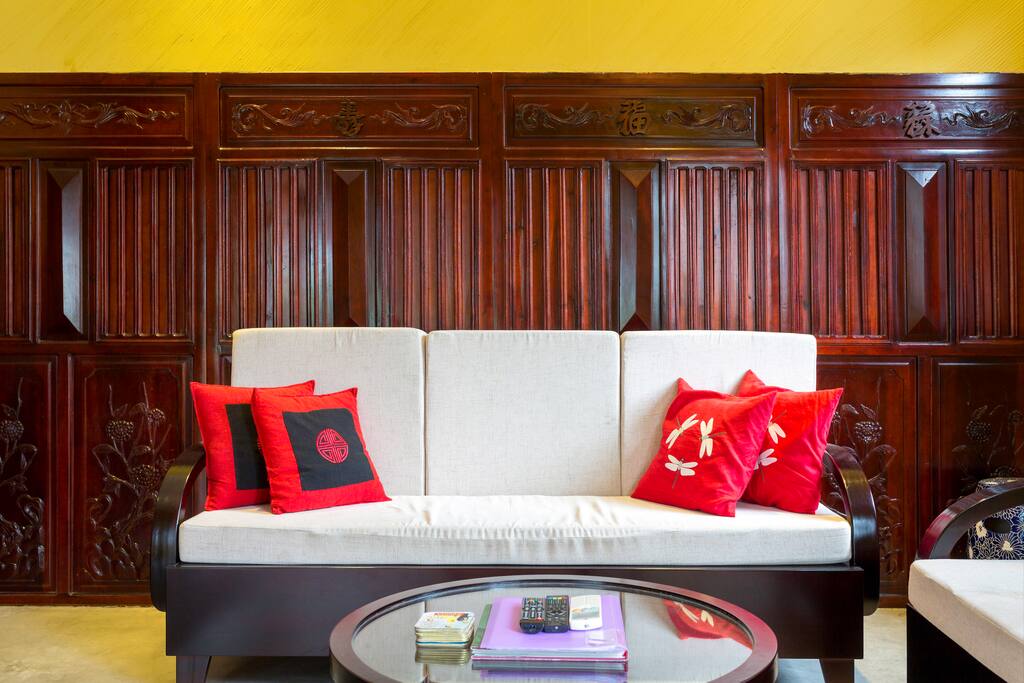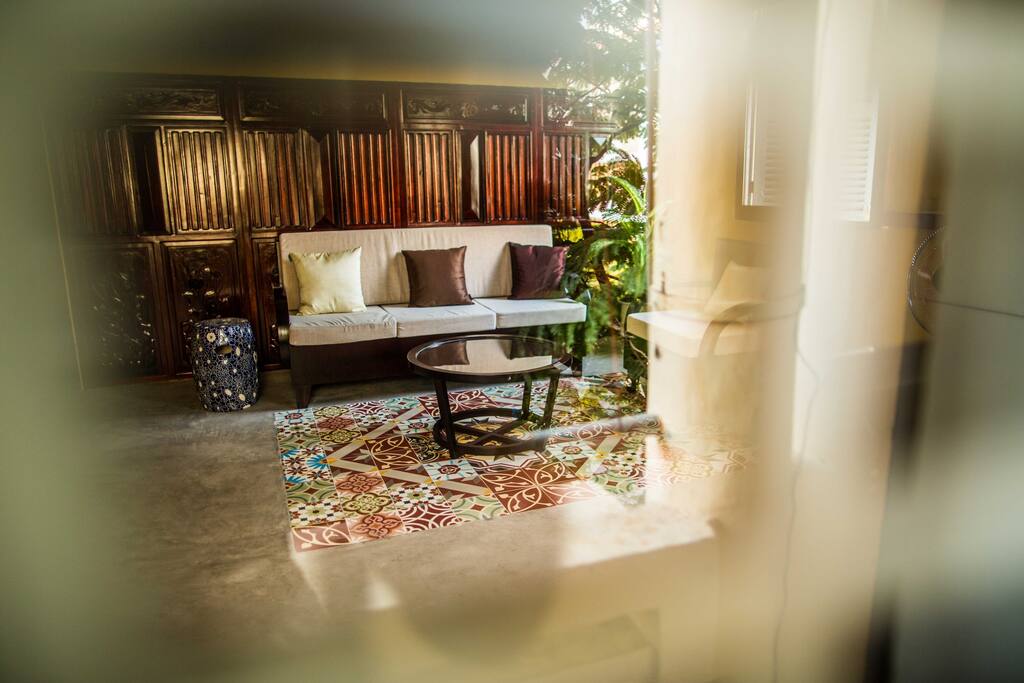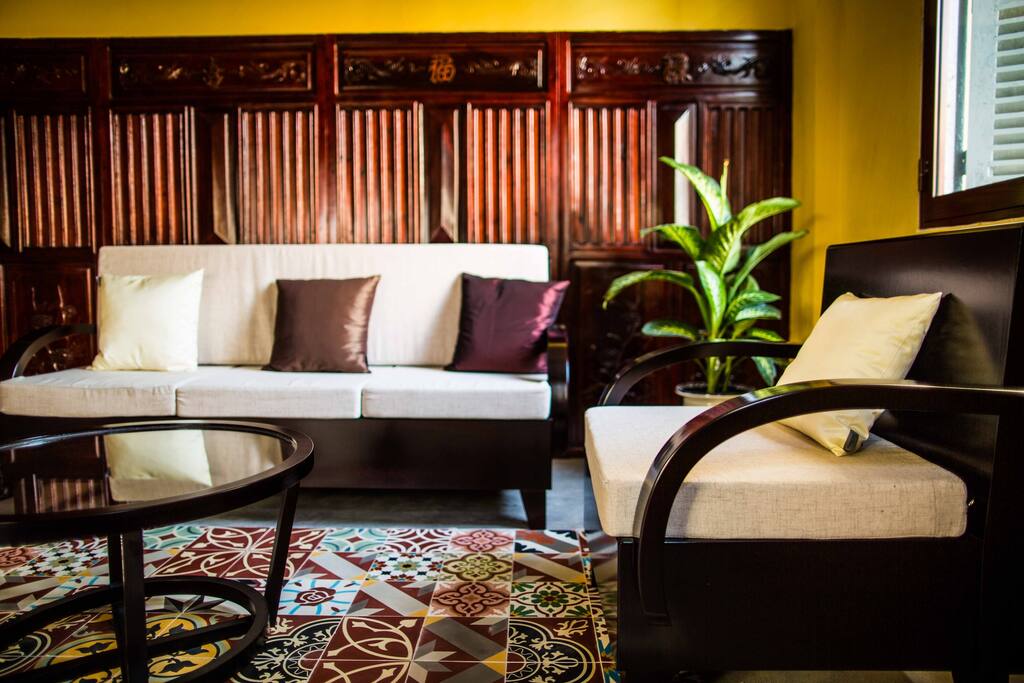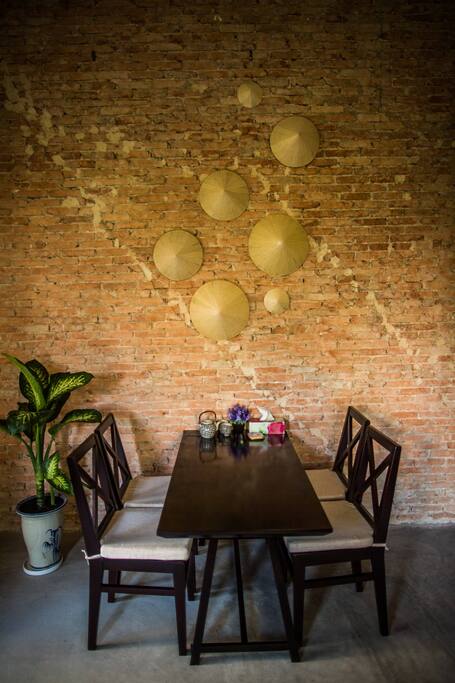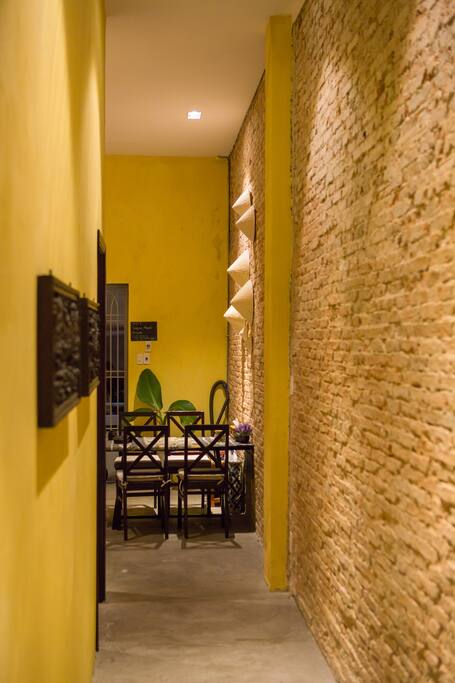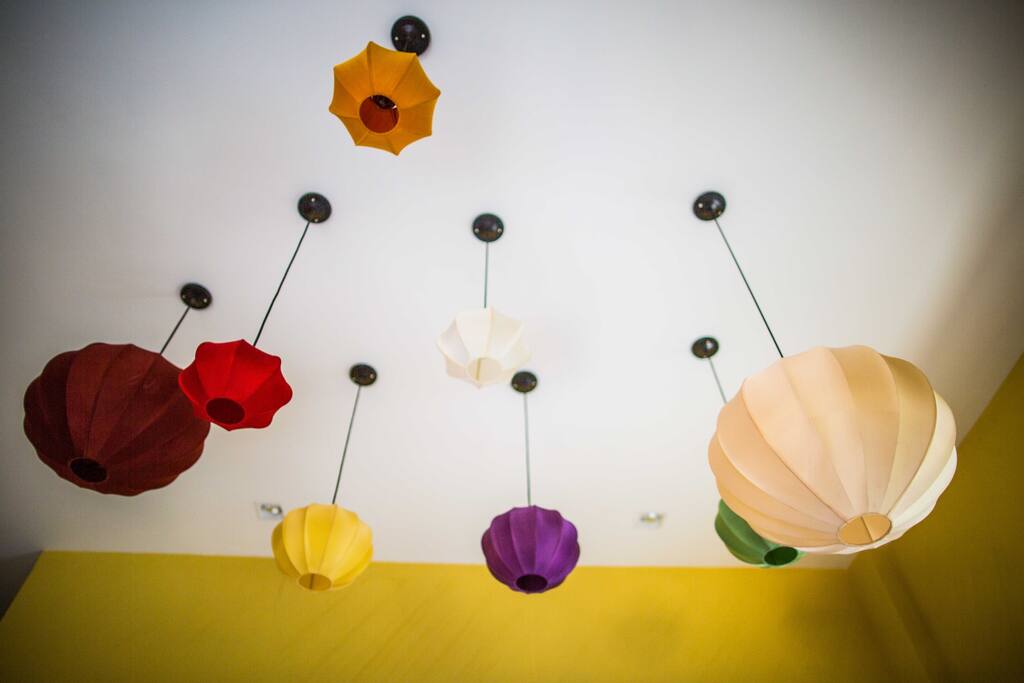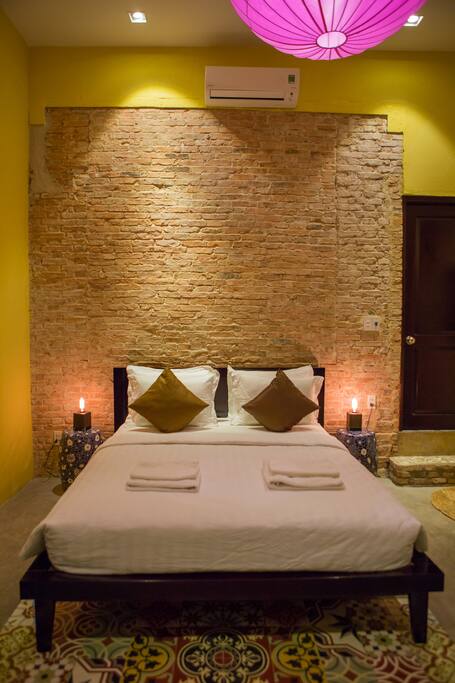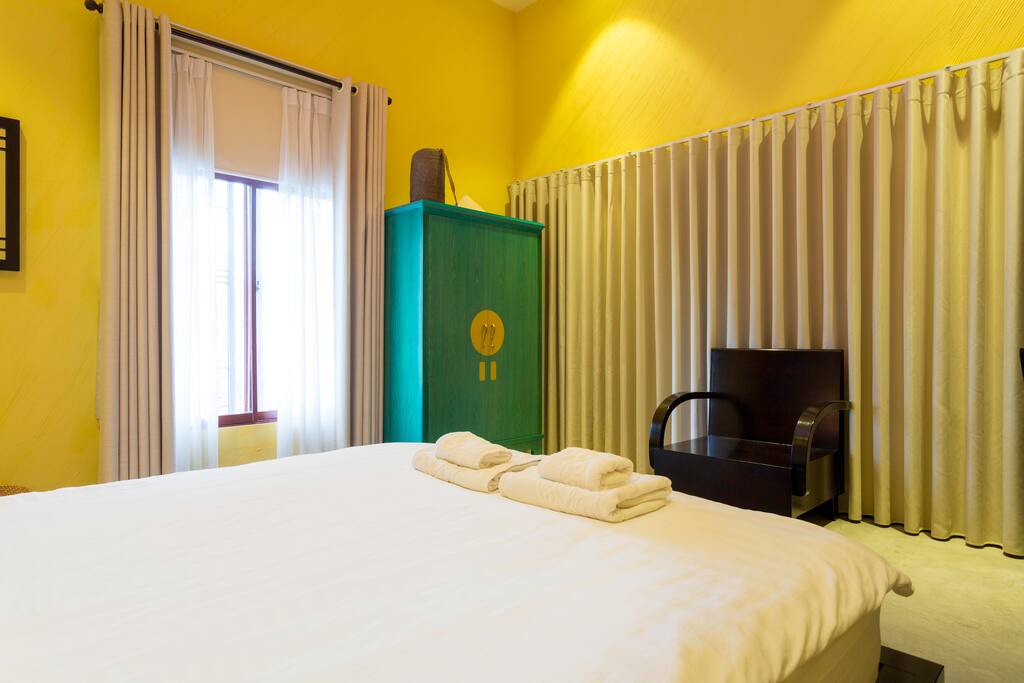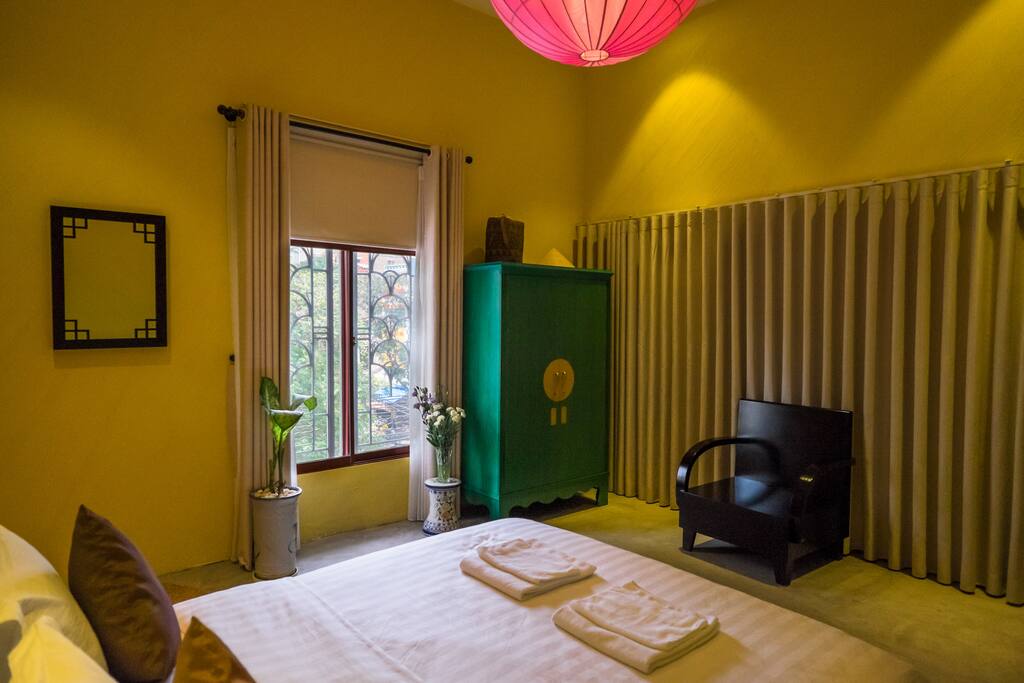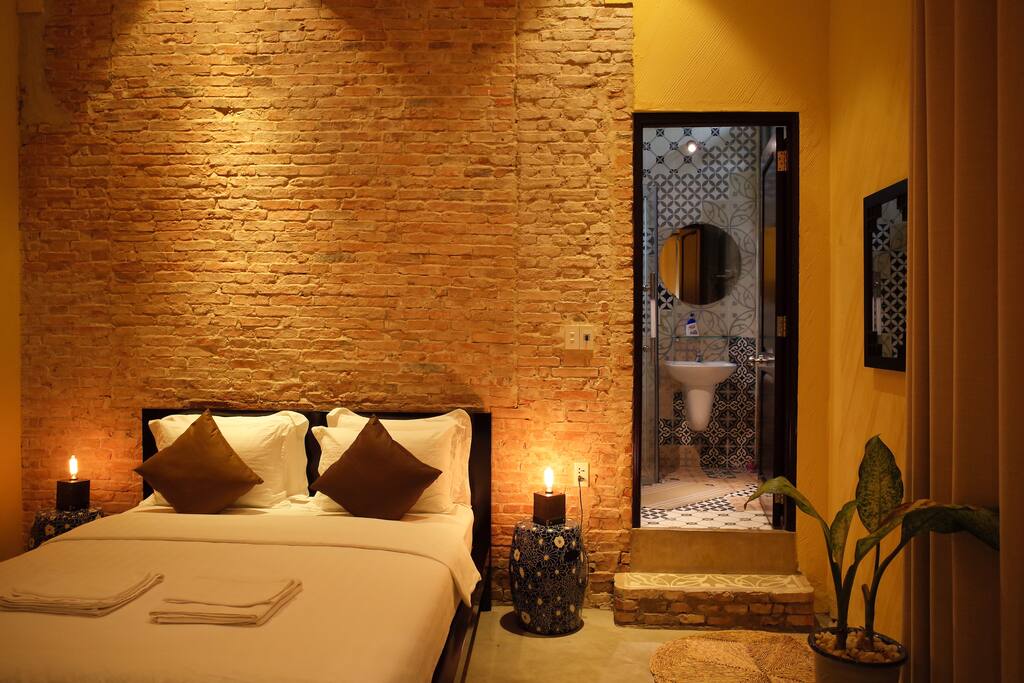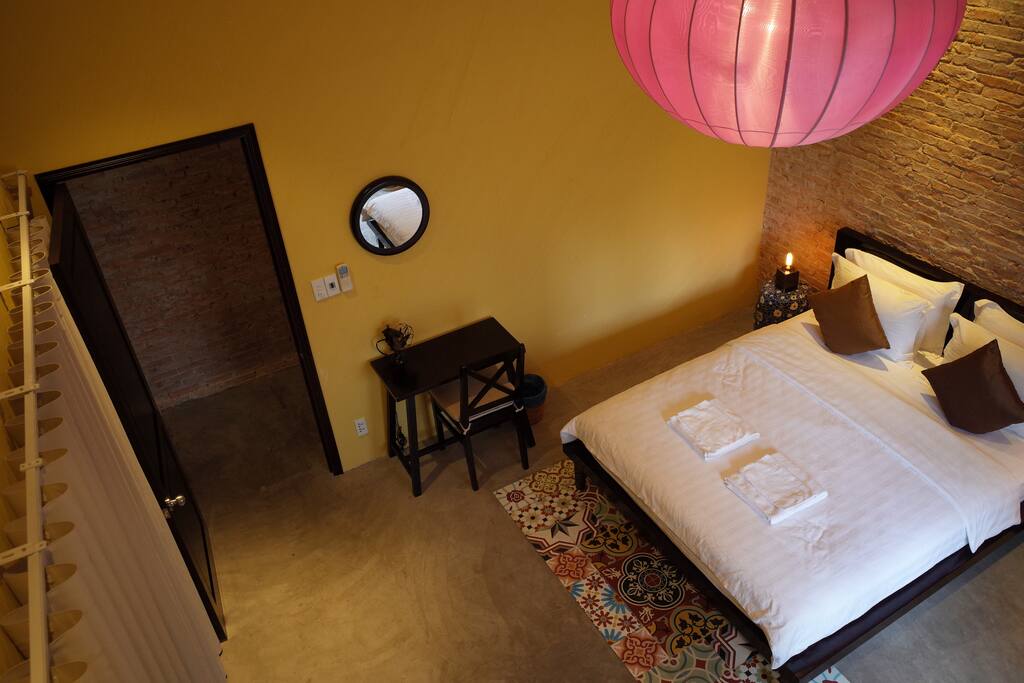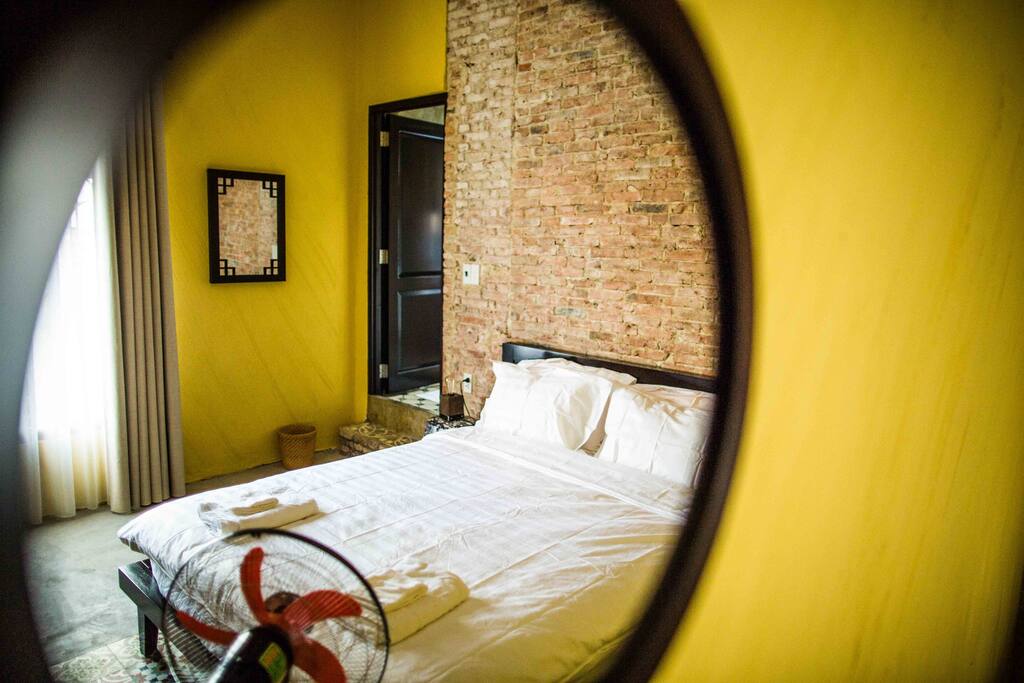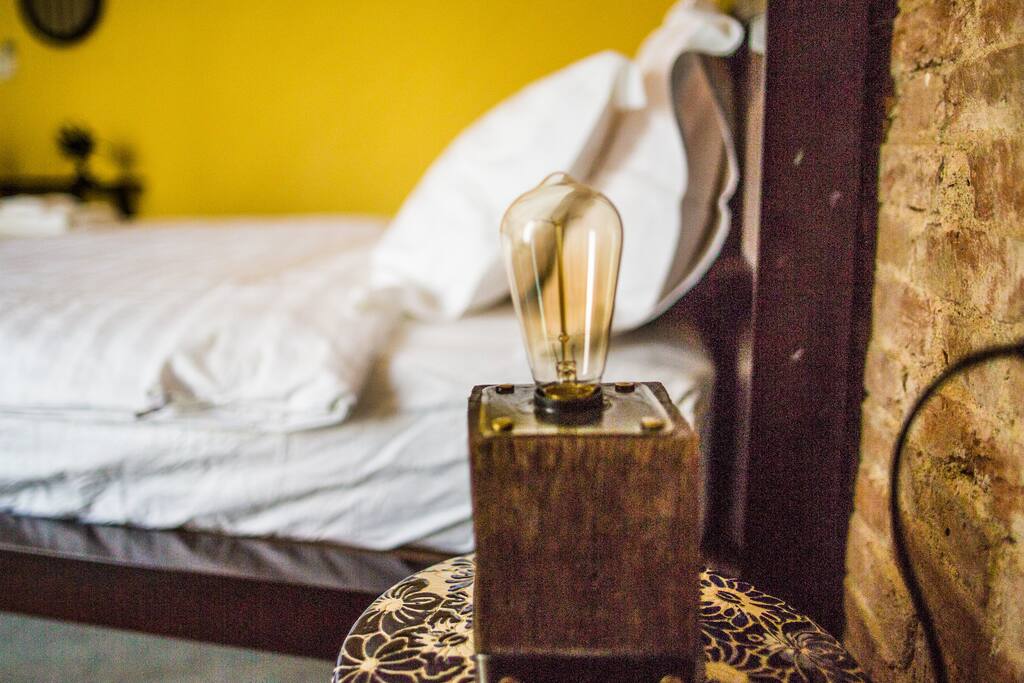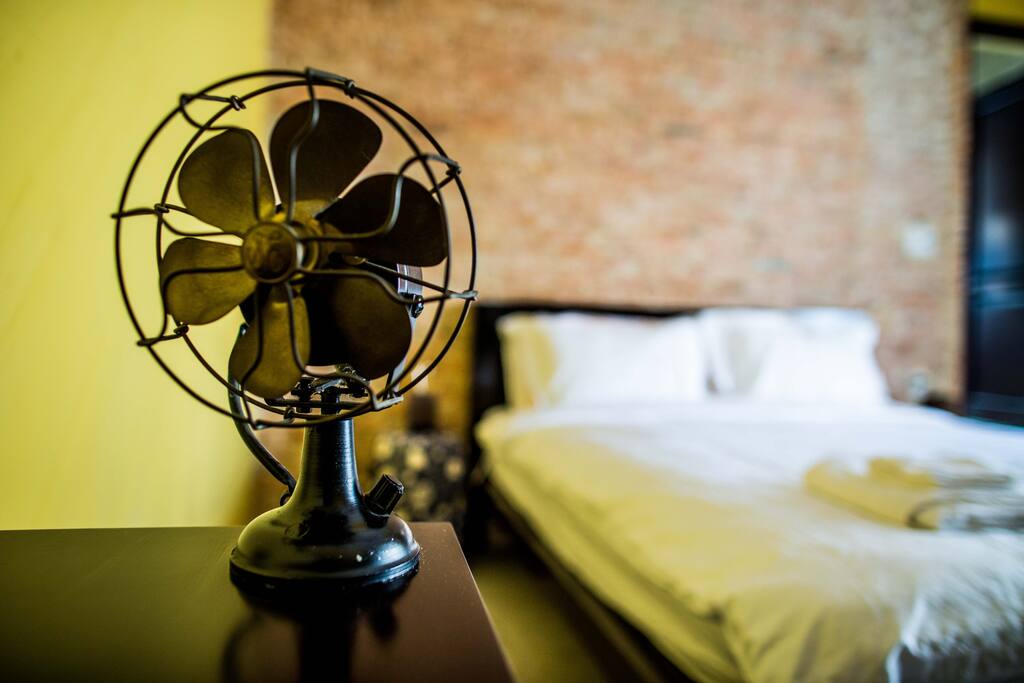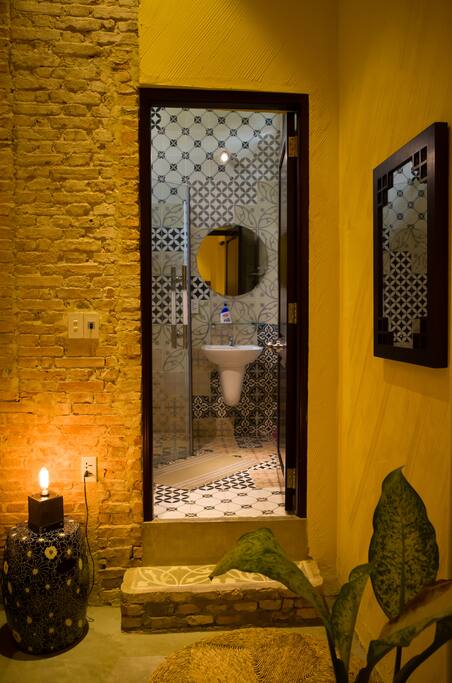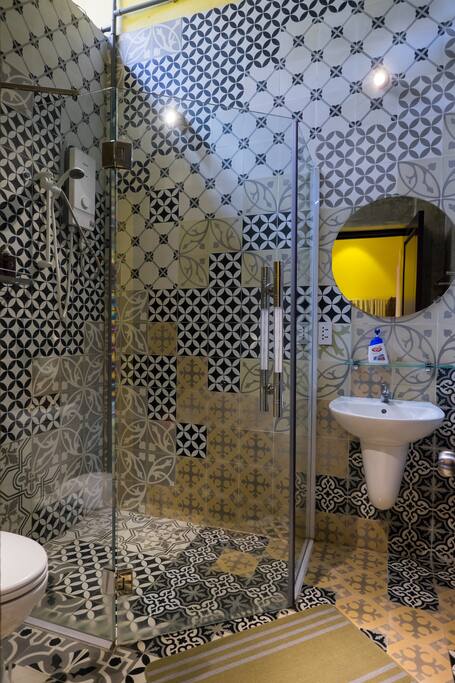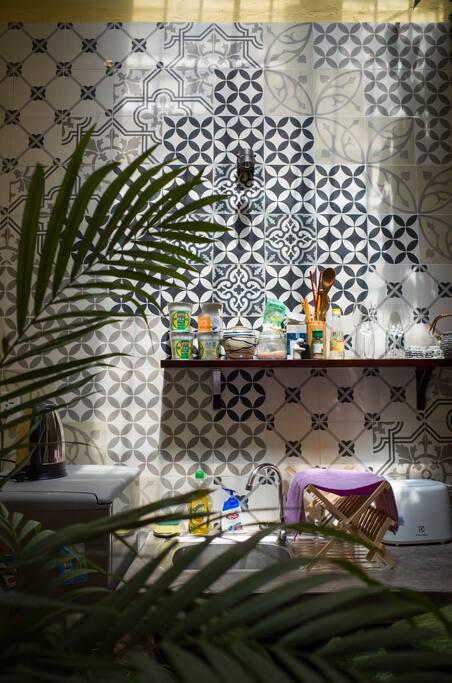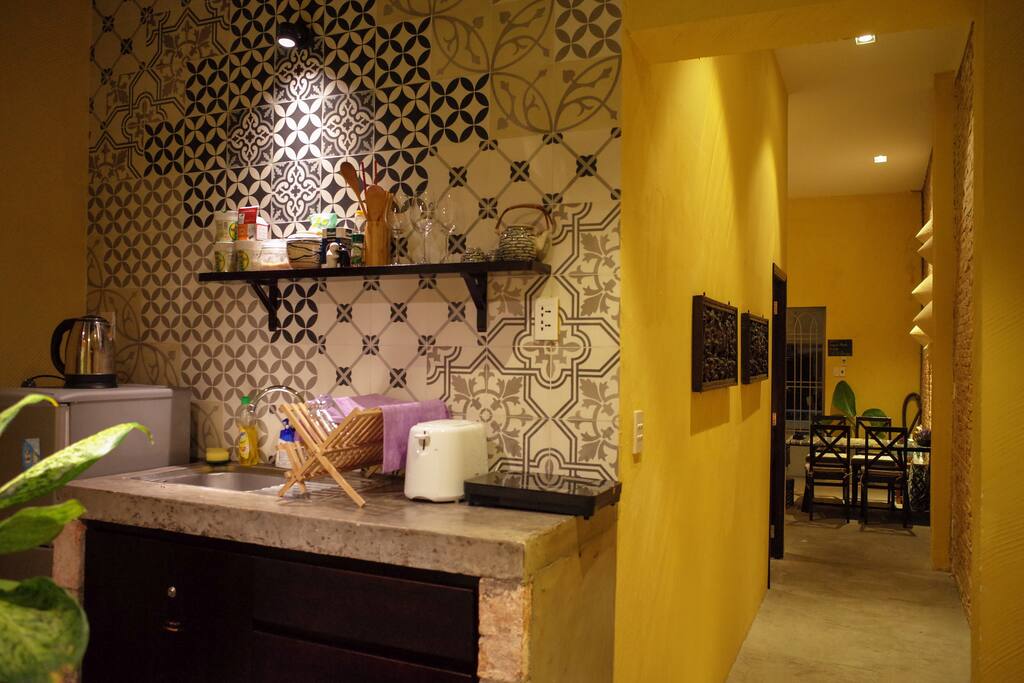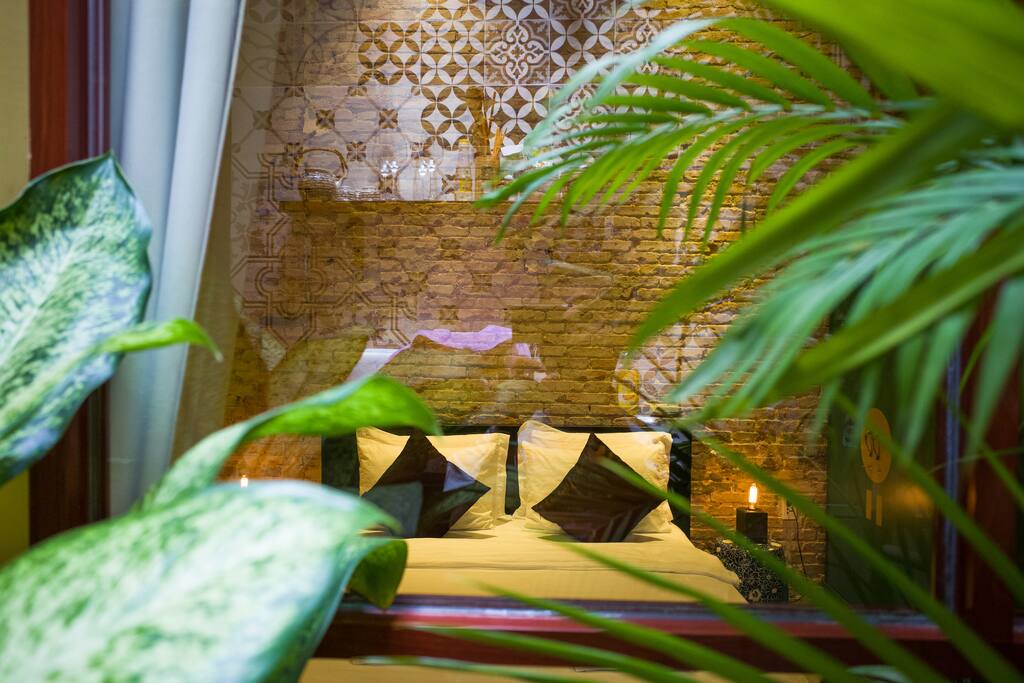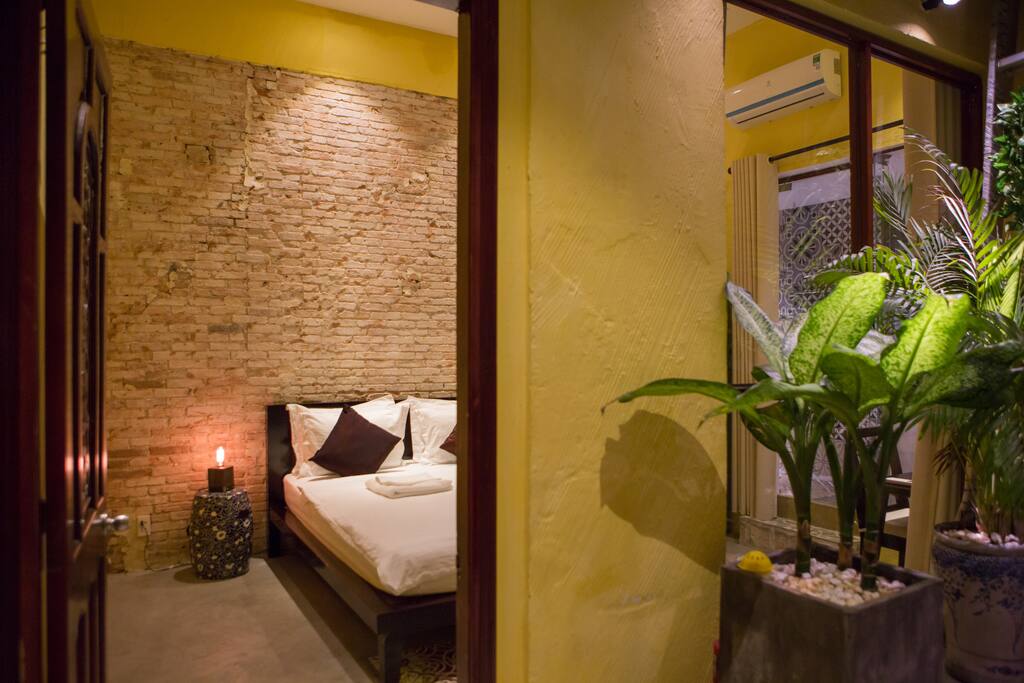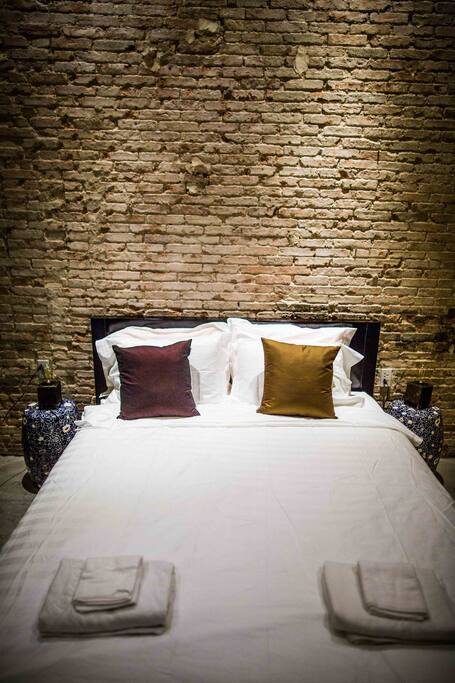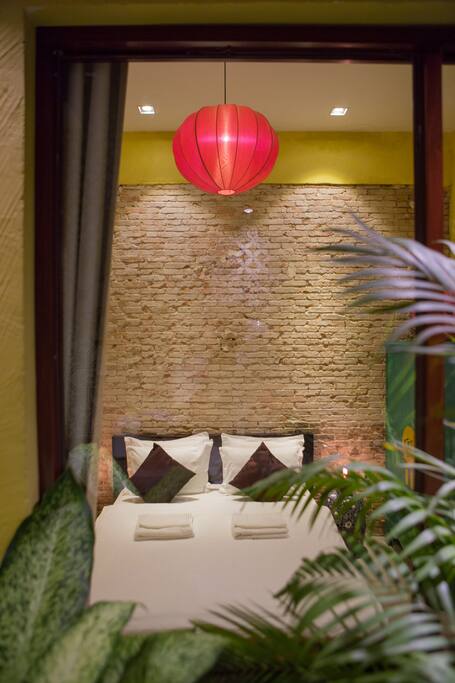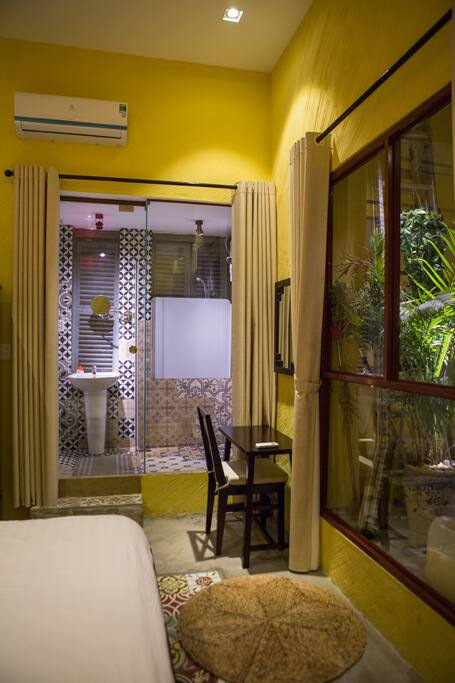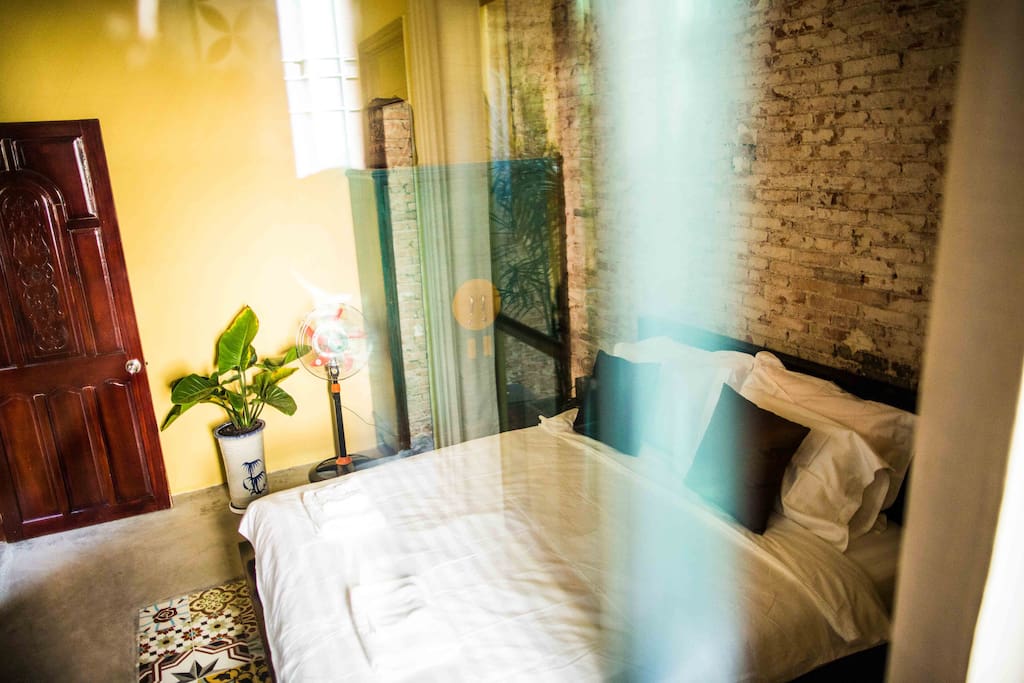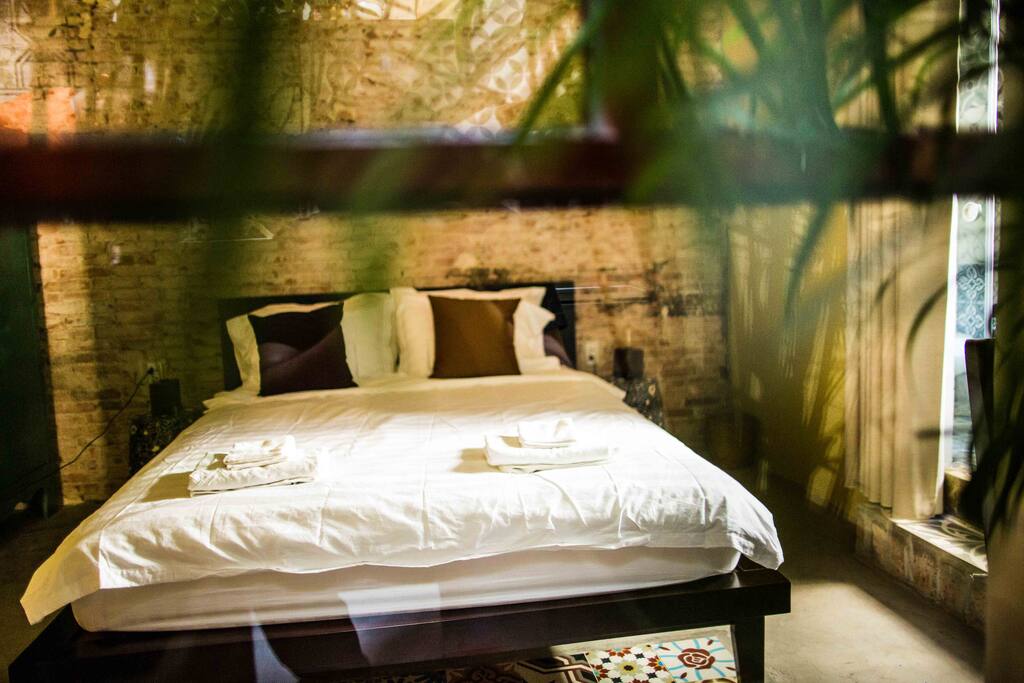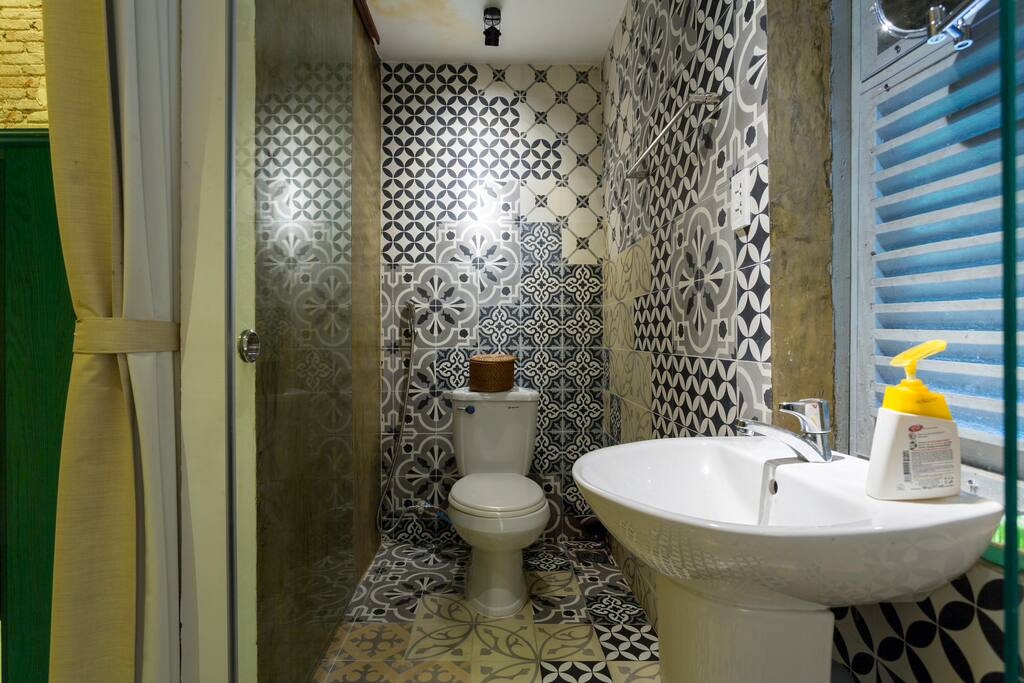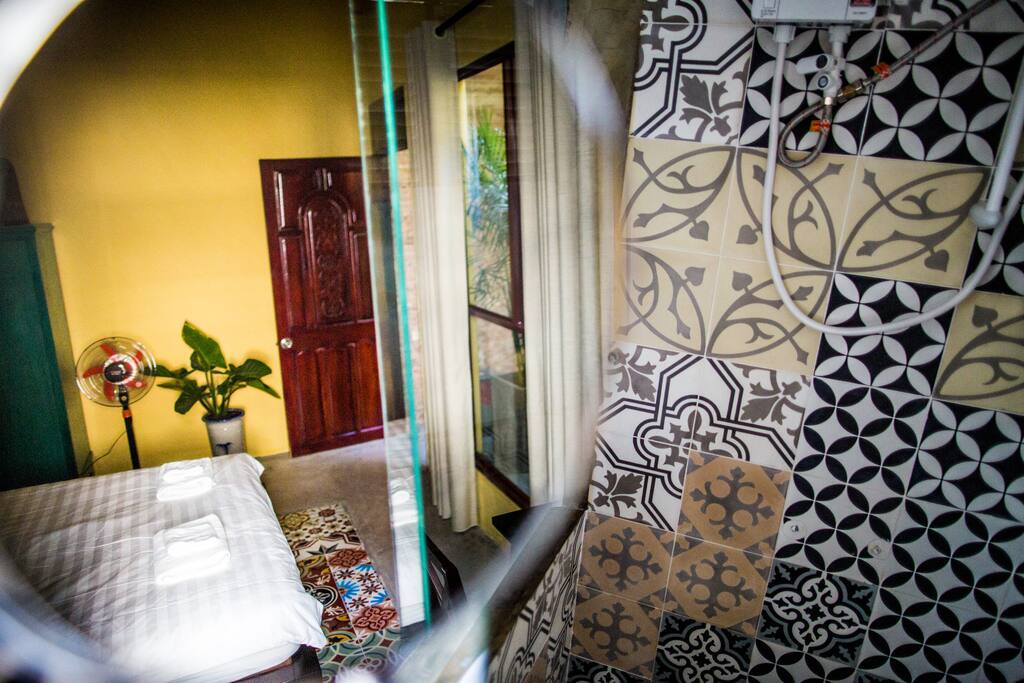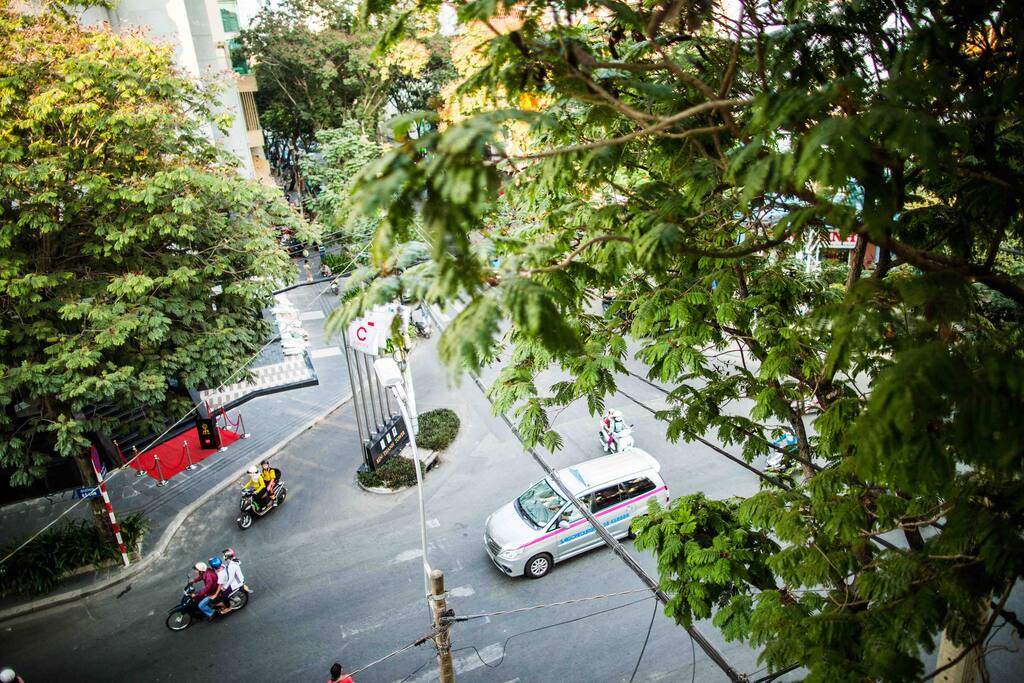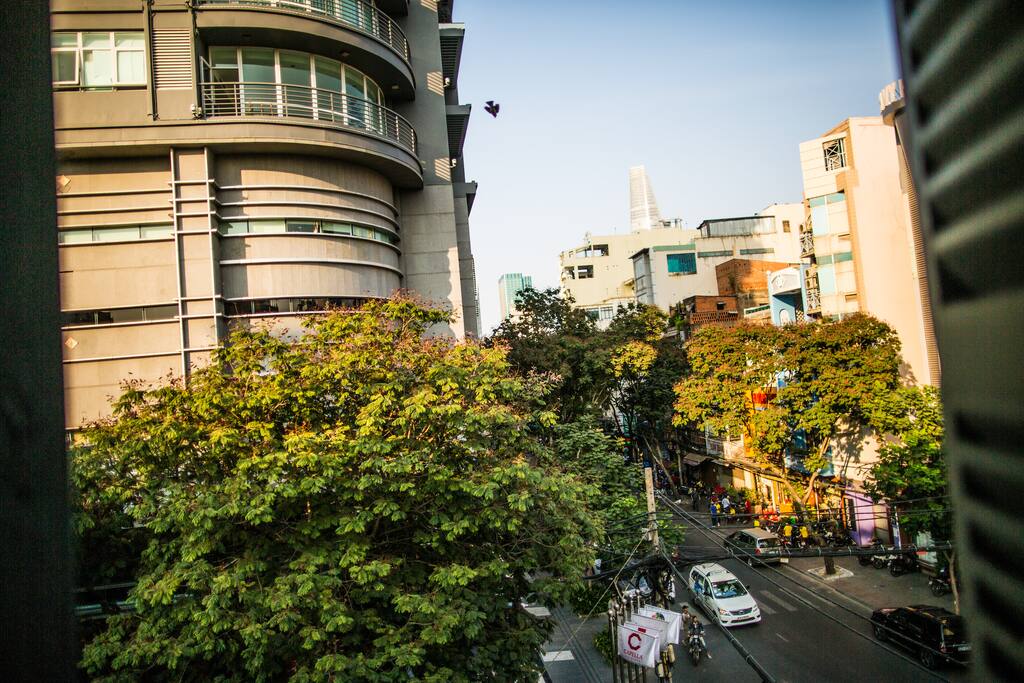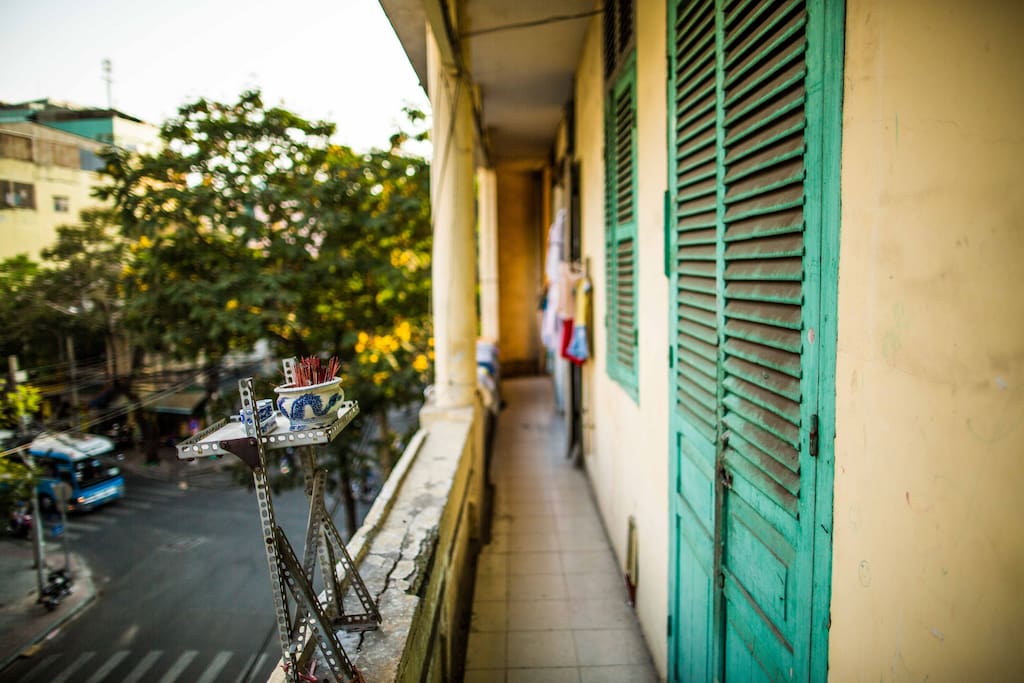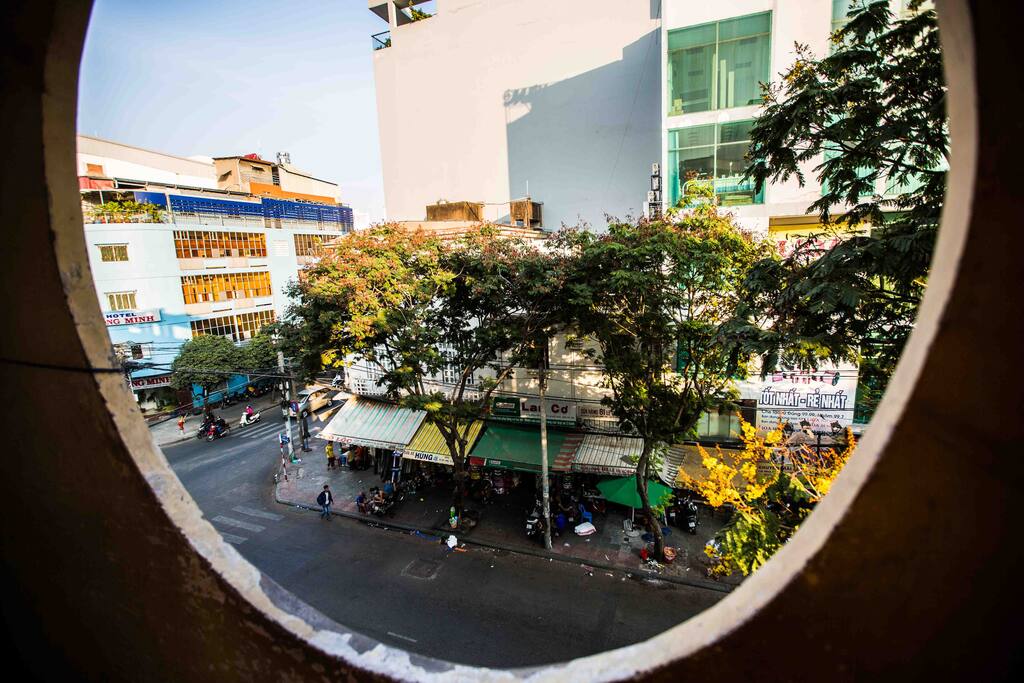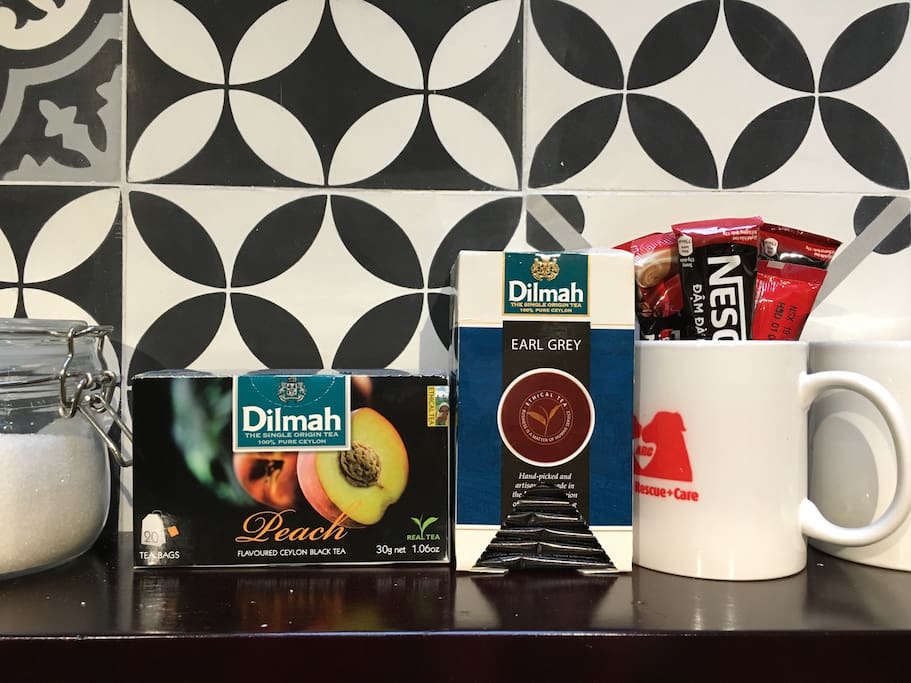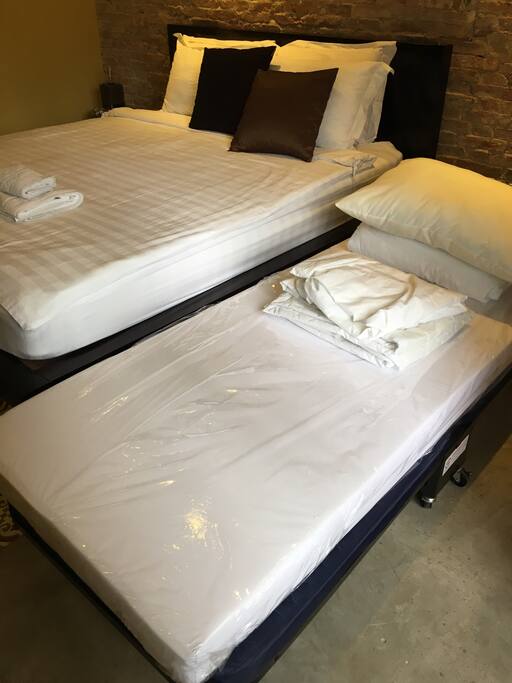 Về phòng này
Immerse yourself amid the Saigon of yesteryear. This large, traditionally-appointed apt is situated in an historic building in the heart of the city.
Stylish Apt in Saigon's ❤️ – Landon
– Hassle free self-checkin.
– Safe and secure (outer door lock, plus inner digital door lock).
– Centrally located – 5 mins from backpacker st, famous Ben Thanh Market and other sites.
– Private balcony, spacious, lots of natural light and beautifully designed.
– Local guidebook of favorite cafe, restaurants, spas, sites
Recently restored in Indochine design, I've tried to keep as many of the building's traditional features as possible such as the wooden louvered shutters and exposed brick walls.
Situated on the end of the building's second story with its own balcony, this spacious apartment features plenty of windows and a skylight, allowing natural light to pour in. It has a kitchen, large living room and two bedrooms each with their own on-suite bathrooms.
Arguably the best example of an art deco flatiron in Saigon, this architectural gem was built in the 1920s by Nguyễn Văn Hảo, patriarch of the city's then leading automotive spares company 'Comptoir Nguyễn Văn Hảo Saïgonnais'. Descendants of Nguyễn Văn Hảo still live in the building today.
You have 24/7 self-access, no curfew.
I will try to be available to meet you or guide you around the city whenever possible because I believe this is the reason you choose to stay in my home instead of a hotel.
My home is in a great location, just a few blocks from the famous Ben Thanh Market, the central bus station and backpacker street Bui Vien. This area is the up-and-coming area of Saigon. Many restaurants and cafes have sprung up in recent months, yet still hasn't lost its Vietnamese charm.
There are plenty of cafes, local and western restaurants, convenience stores and ATMs within easy walking distance. In fact, a convenience store, ATM and coffee shop are located on this building's ground level.
Taxis are readily available and charge 15,000vnd/km. Use only Vinasun (white with green and red text) or MaiLinh (green with white text). These are the only two taxi companies to use. They're not perfect but drivers usually know where they are going and don't overcharge (make sure they have a taxi number on their vehicle). Always pay by meter and usually a small tip is given, round up.
Grab, similar to Uber is available and you don't need to set up an account (simply download the app), just pay directly for each ride. It's safe and convenient.
Room cleaning can be provided upon request for 100,000 VND/hour (minimum 1 hour). Please let us know as early as possible. Clean towels can be provided if staying 4 nights or more and change of sheets if staying 6 nights or more for free.
Thông tin chính về phòng
Không gian

Chứa : 6

Phòng tắm : 2

Gường : 4

Kiểu giường : Giường nằm

Phòng ngủ : 2

Loại phòng: Toàn bộ nhà / Căn hộ

Không gian được cung cấp:

Giá

Khách thêm : Miễn phí / đêm

Chính sách hủy:

Đến / rời

- Giờ nhận phòng là 14

- Thời gian trả phòng là 11

Yêu cầu:
Không có bài đánh giá nào để hiển thị.