The Purple Hue Homestay – Binh
Thành phố Huế, Thừa Thiên Huế, Vietnam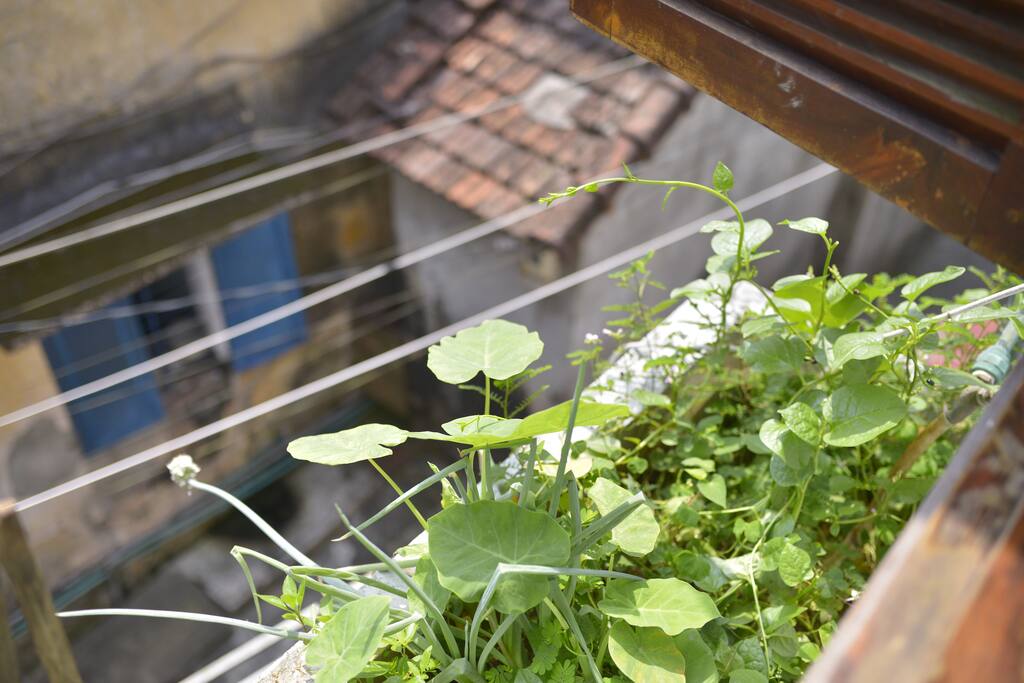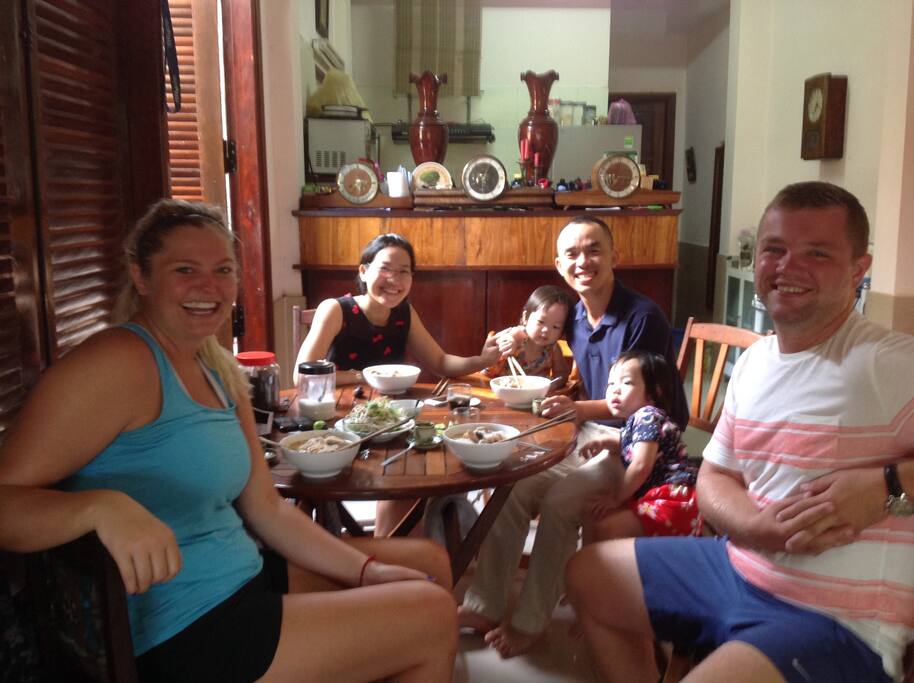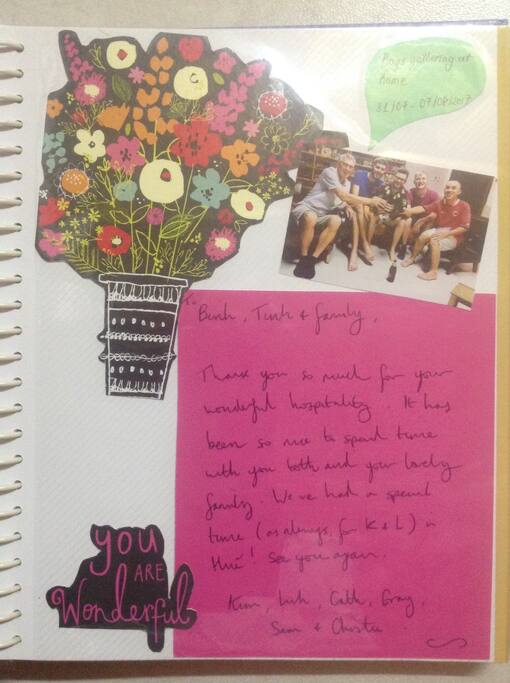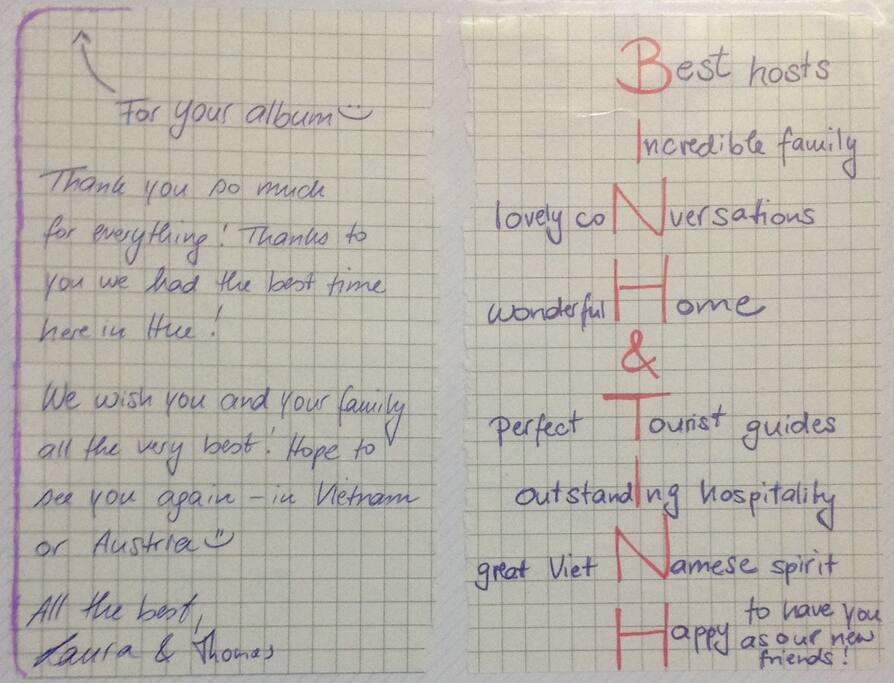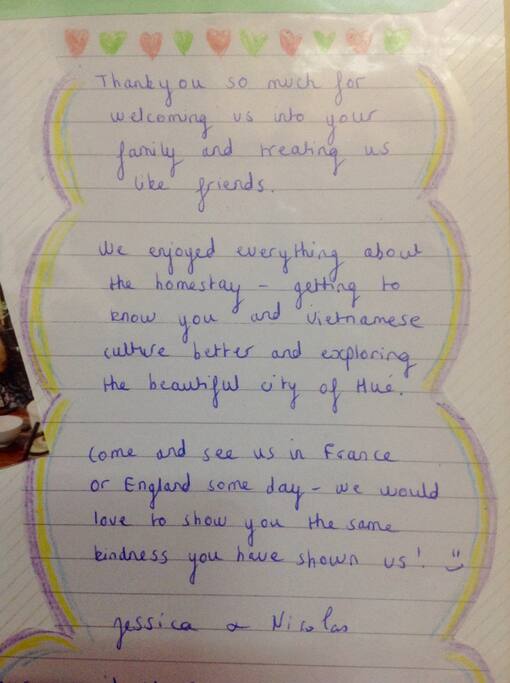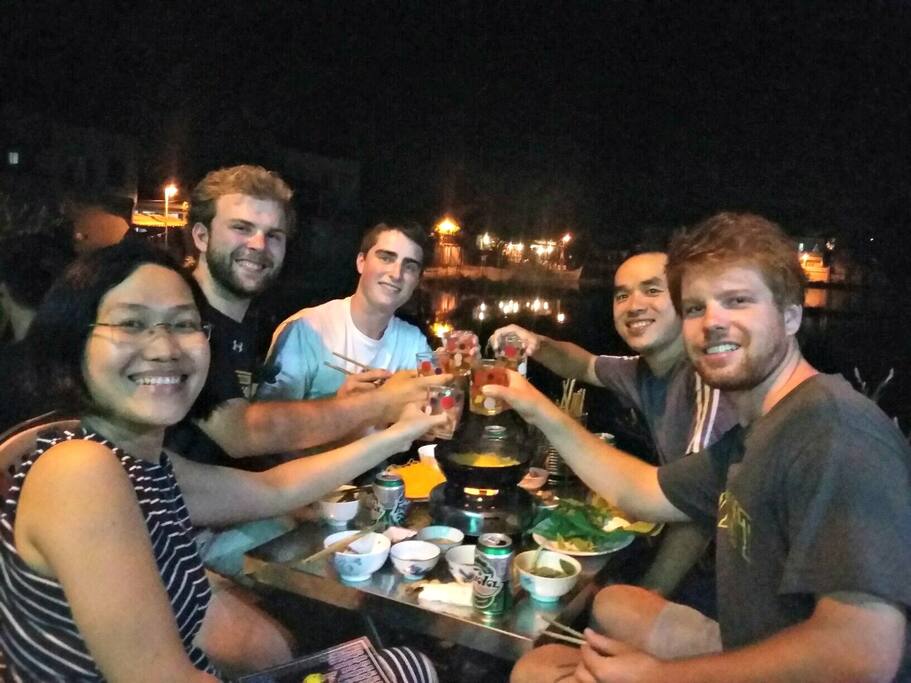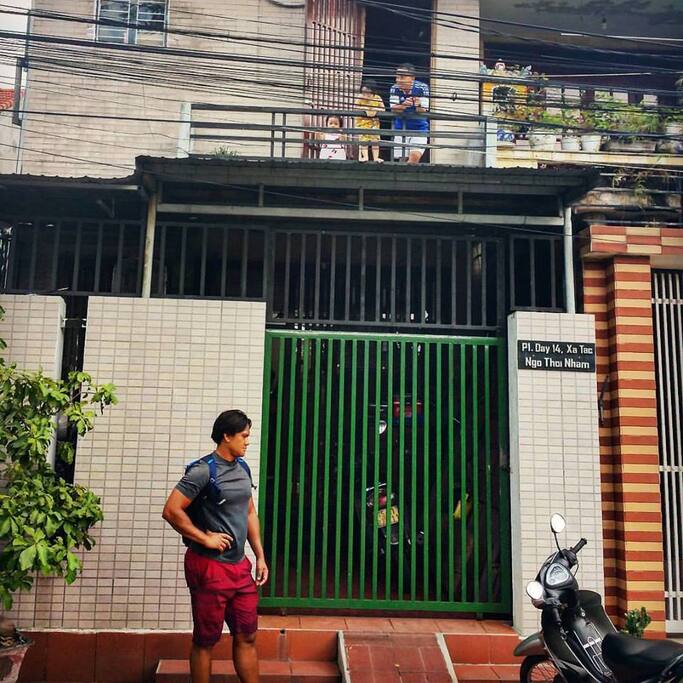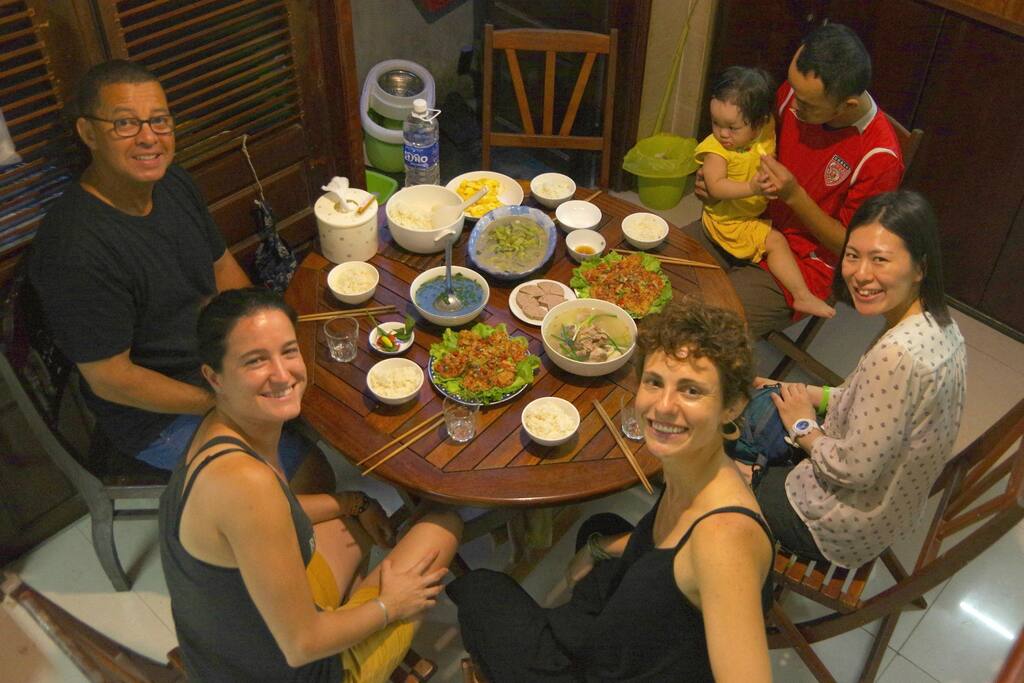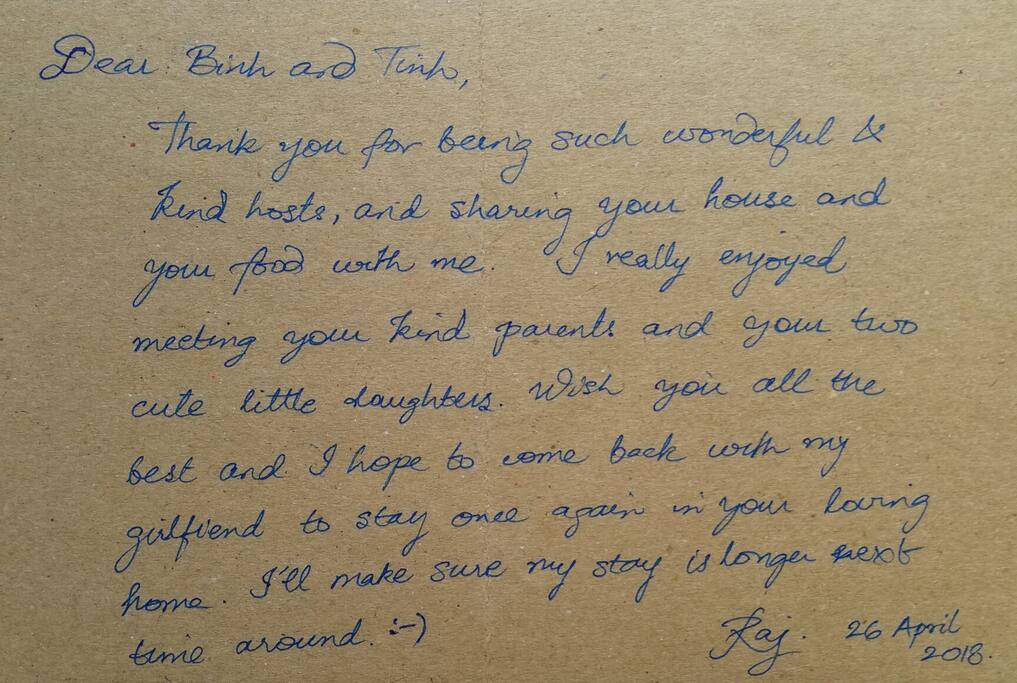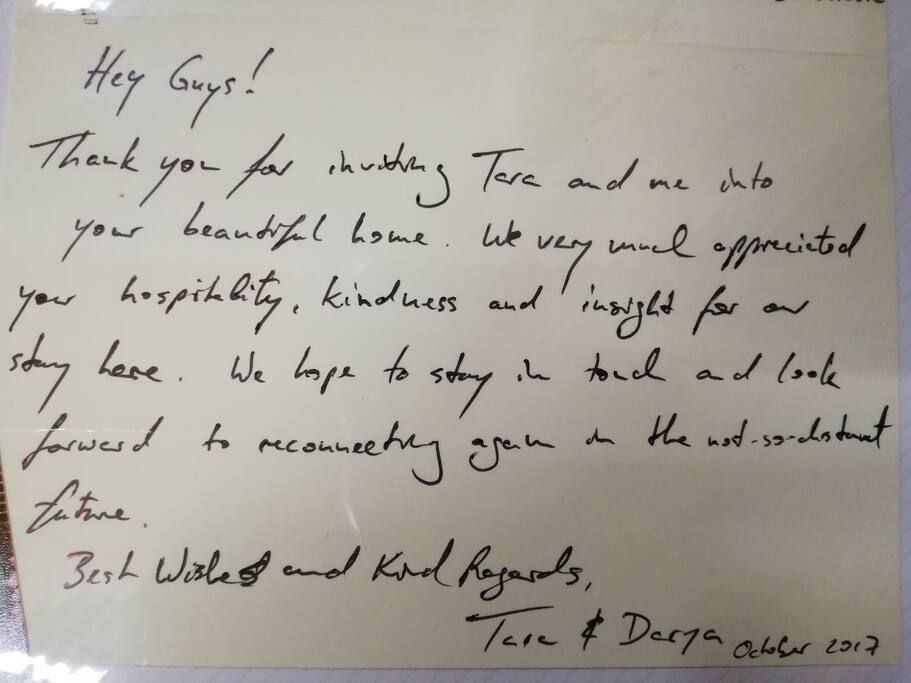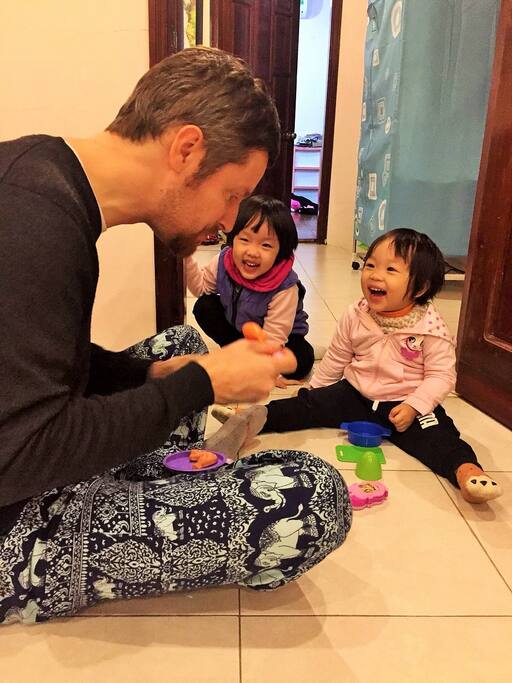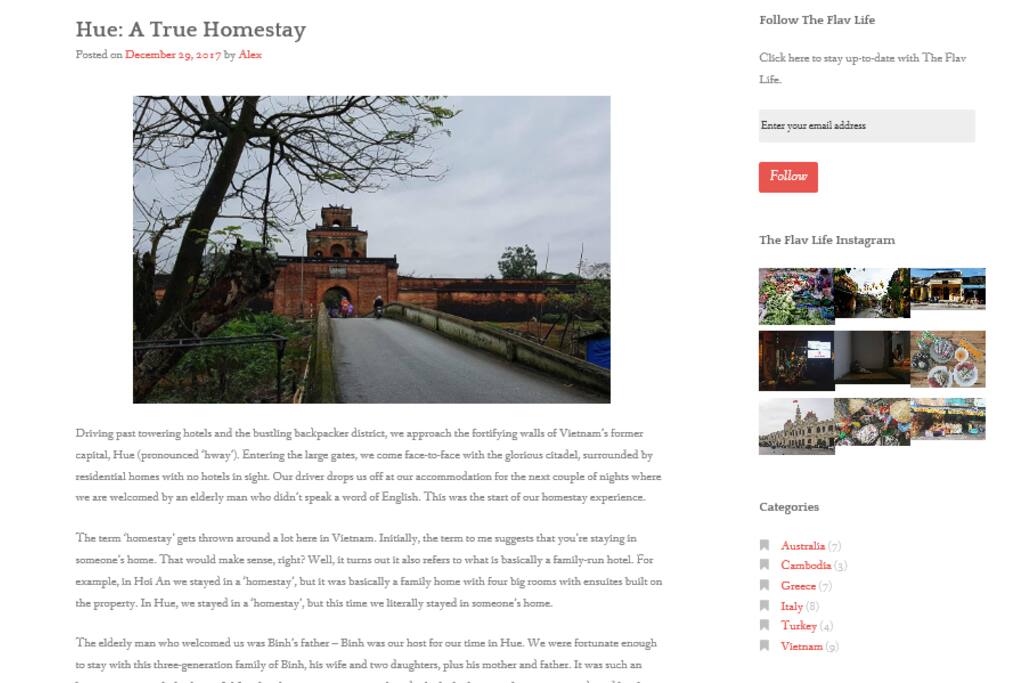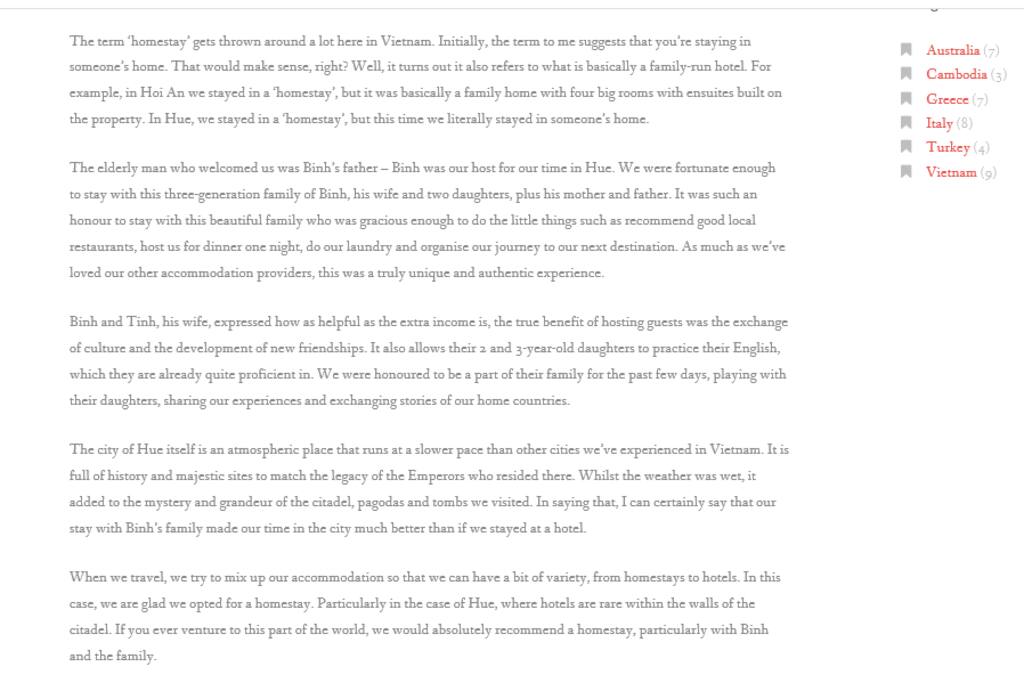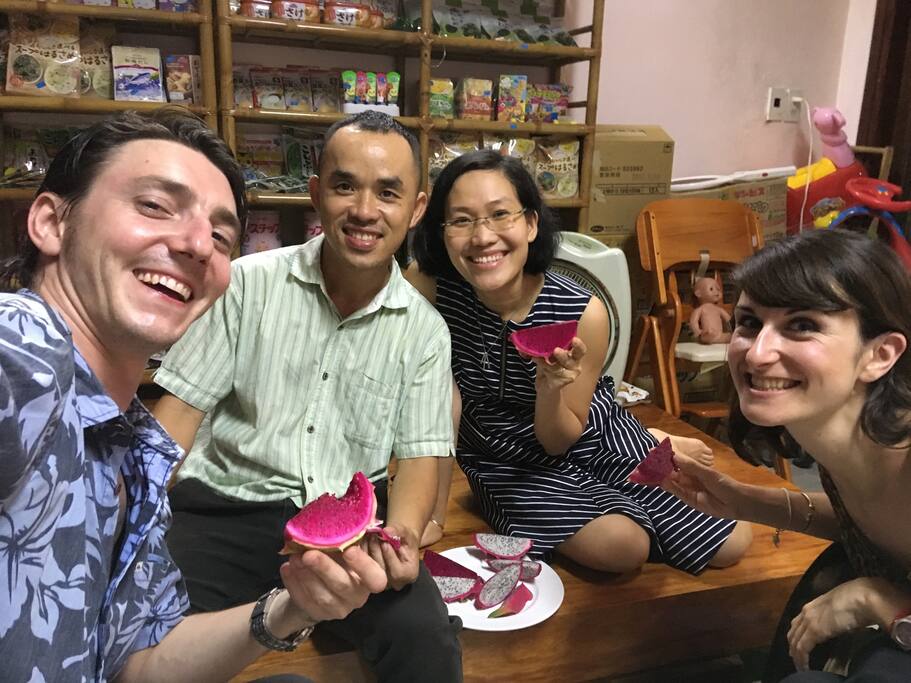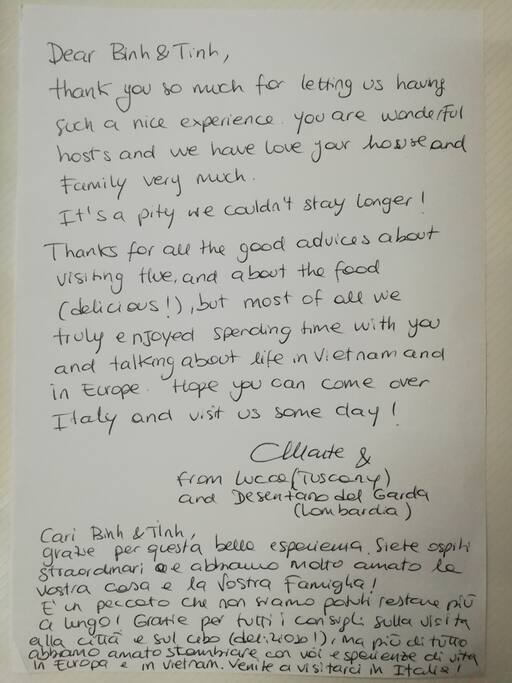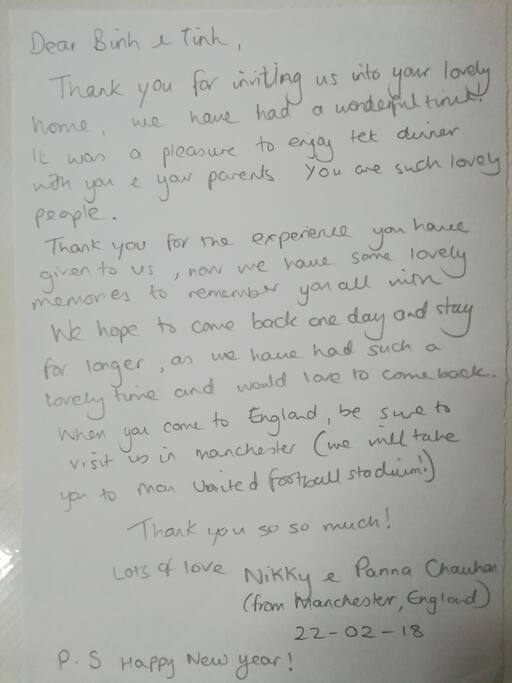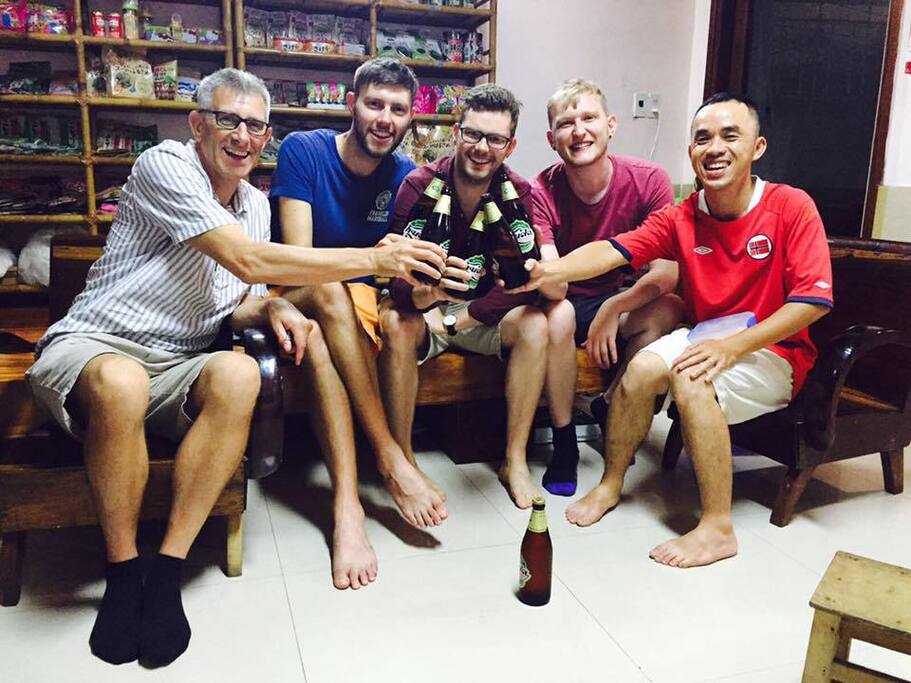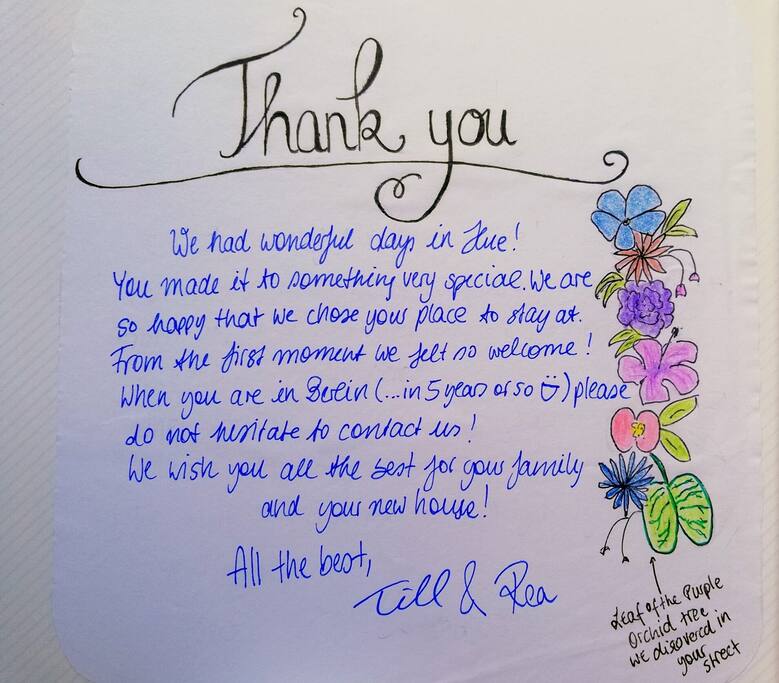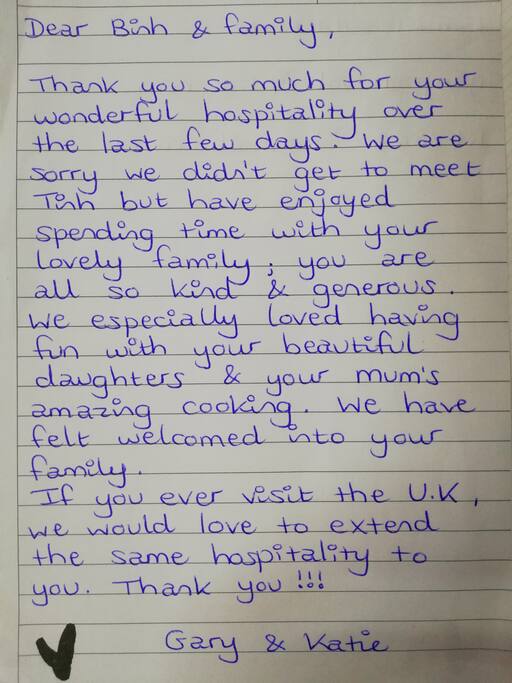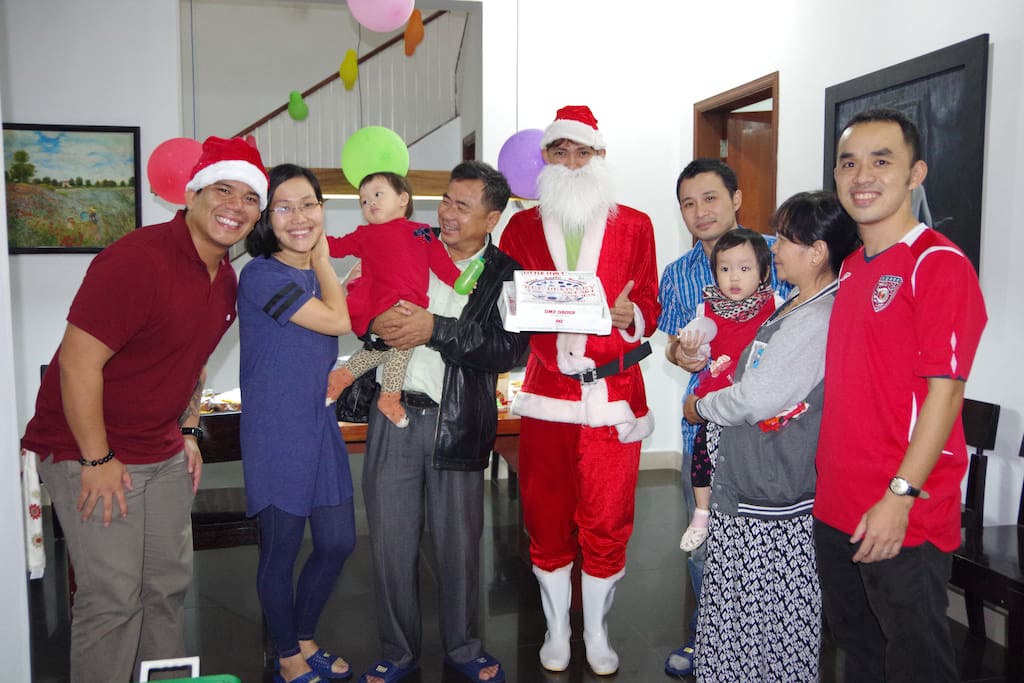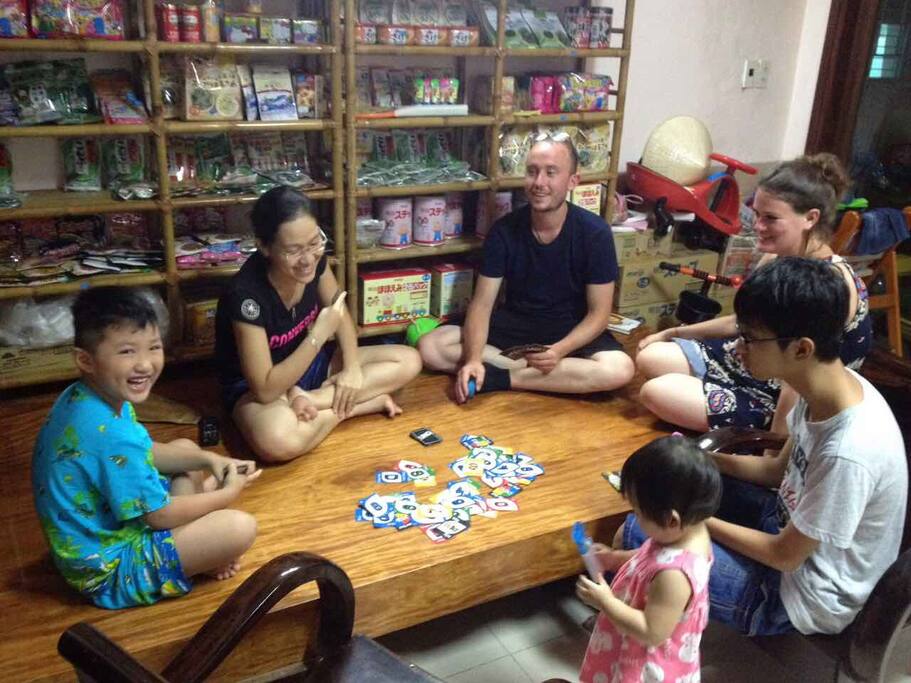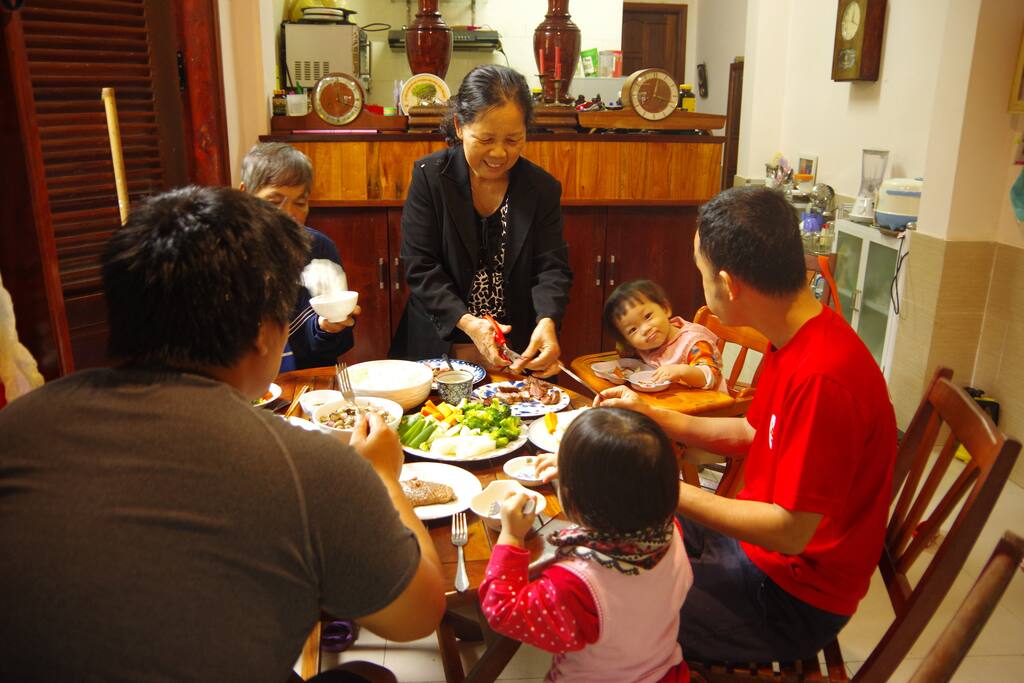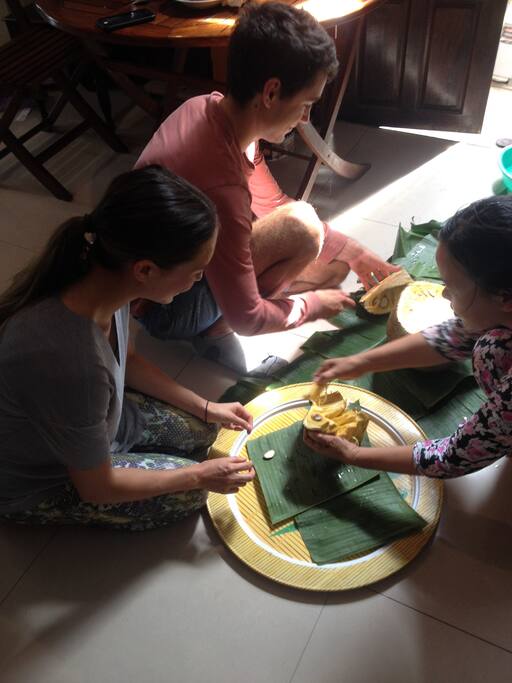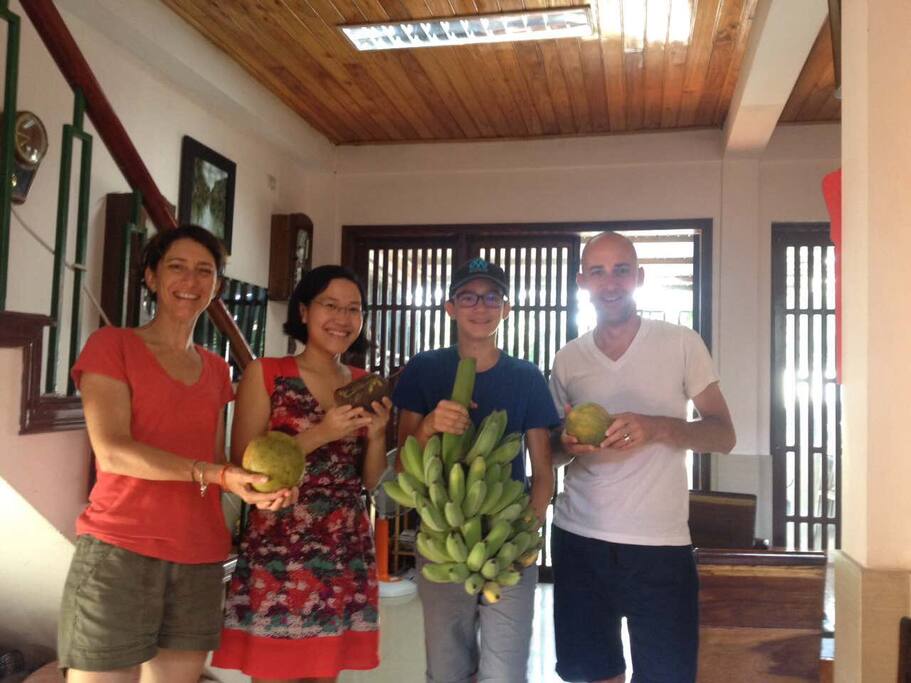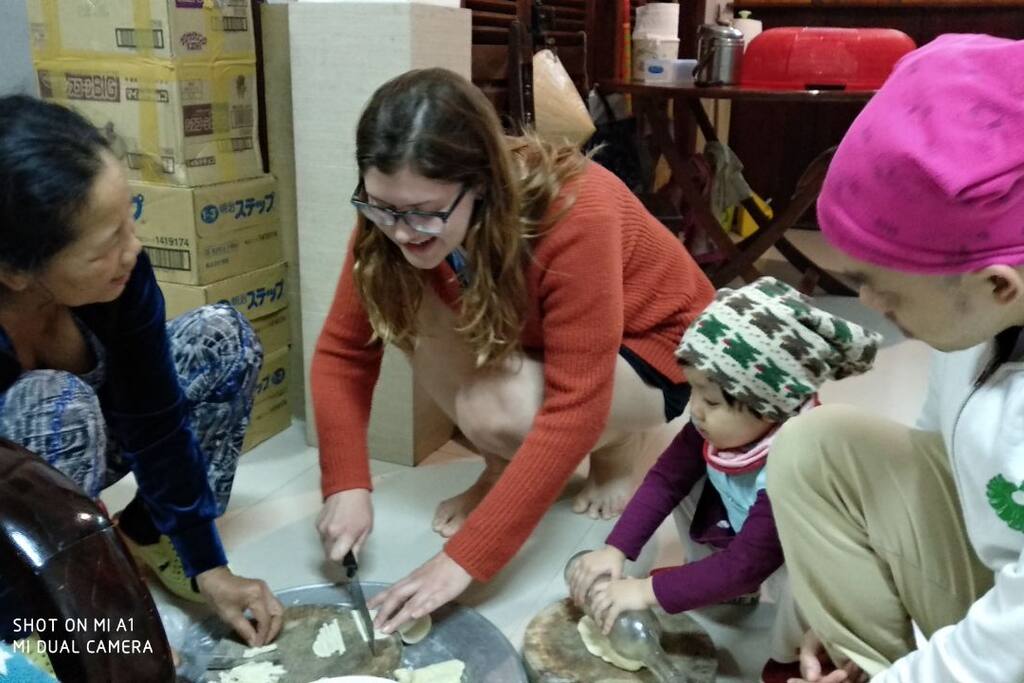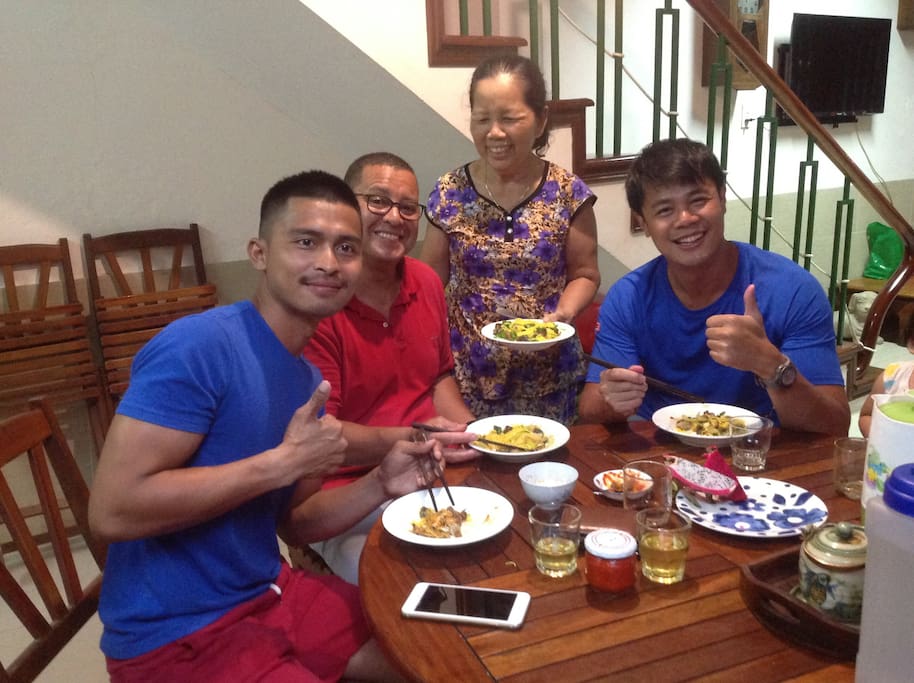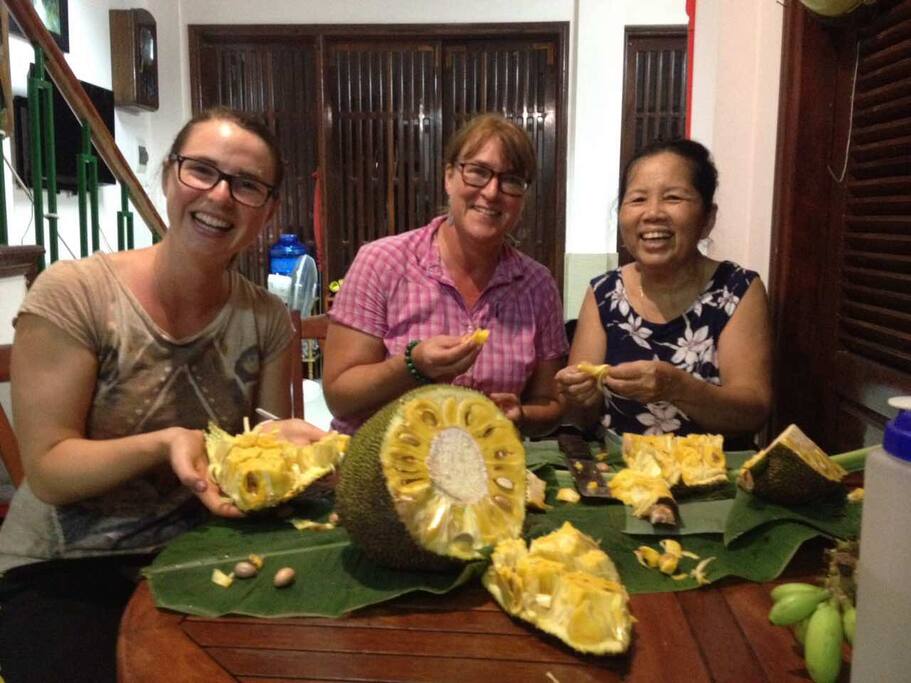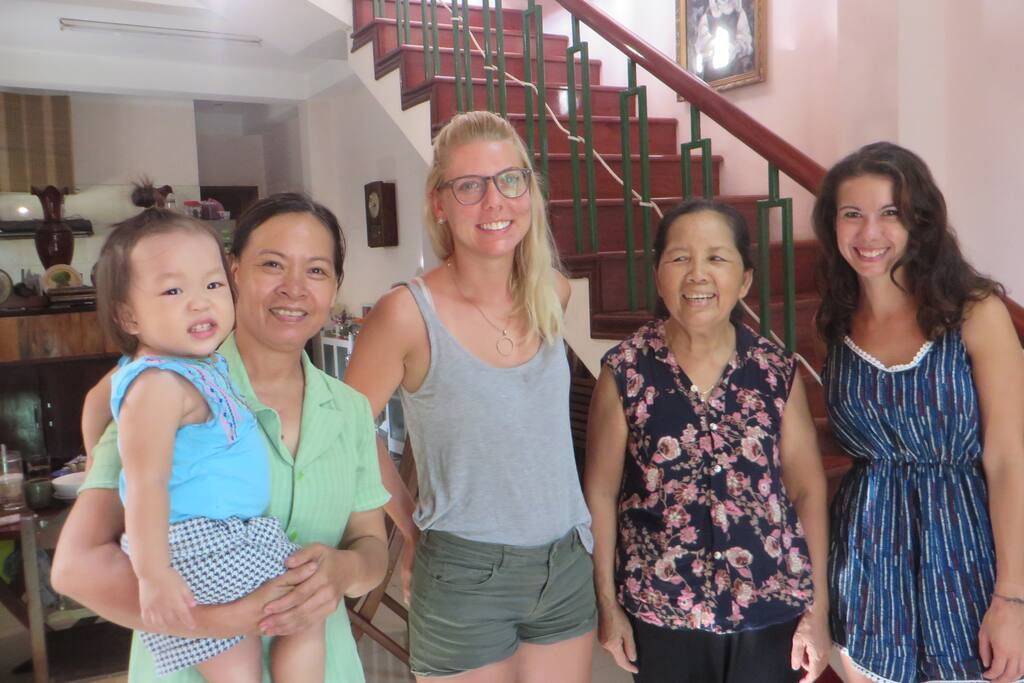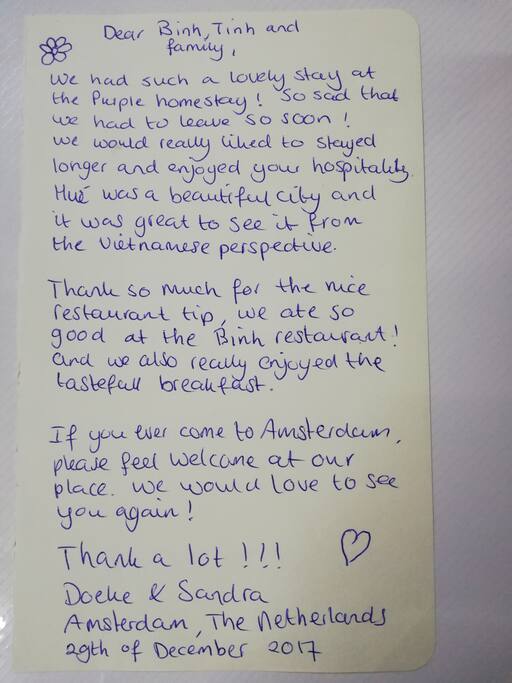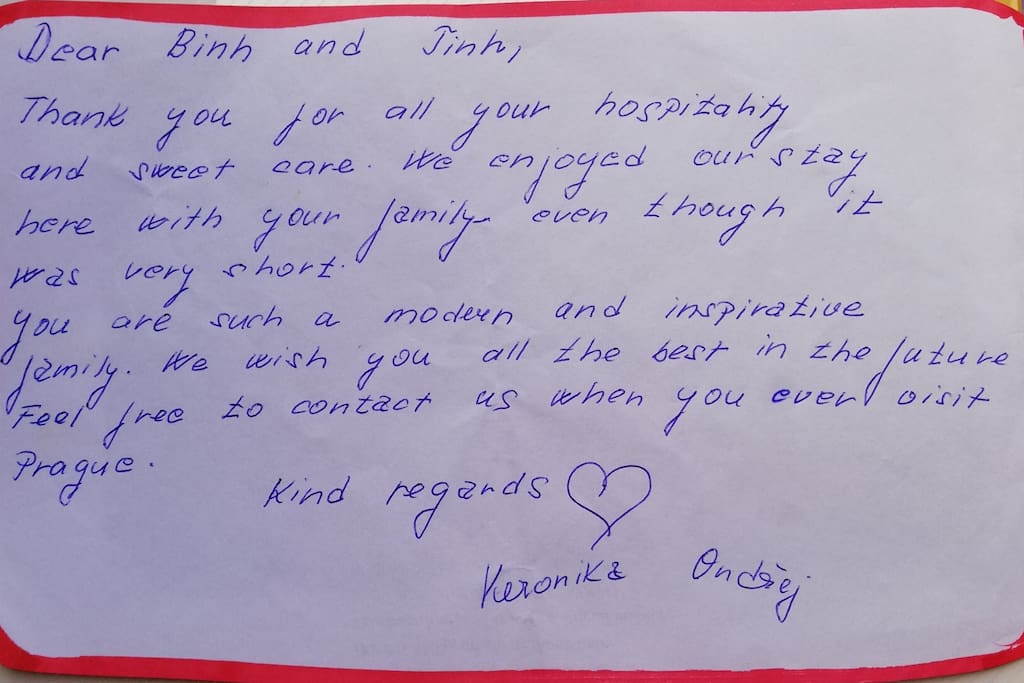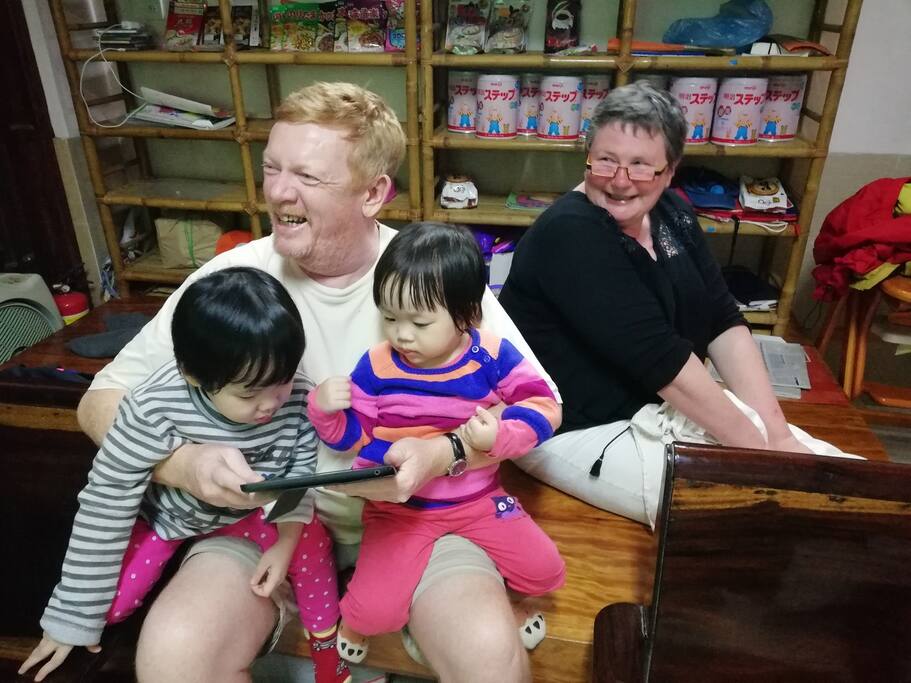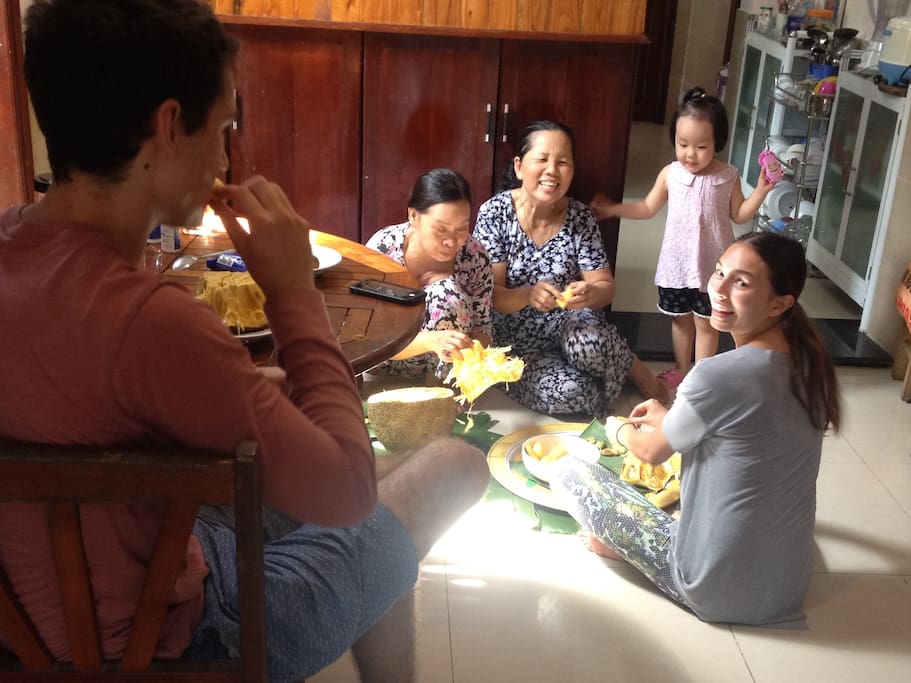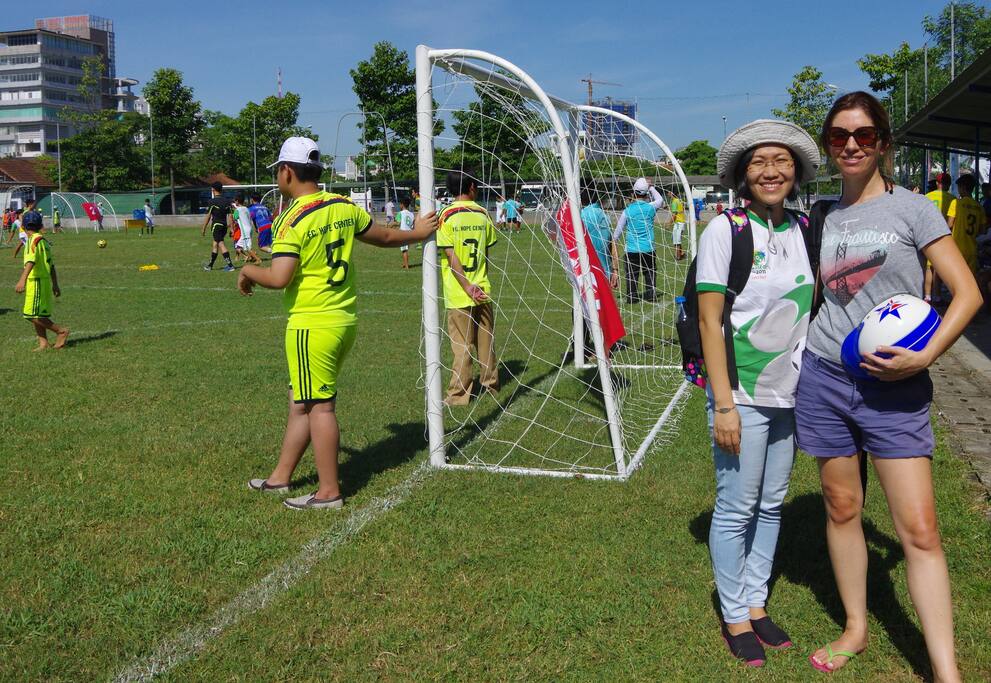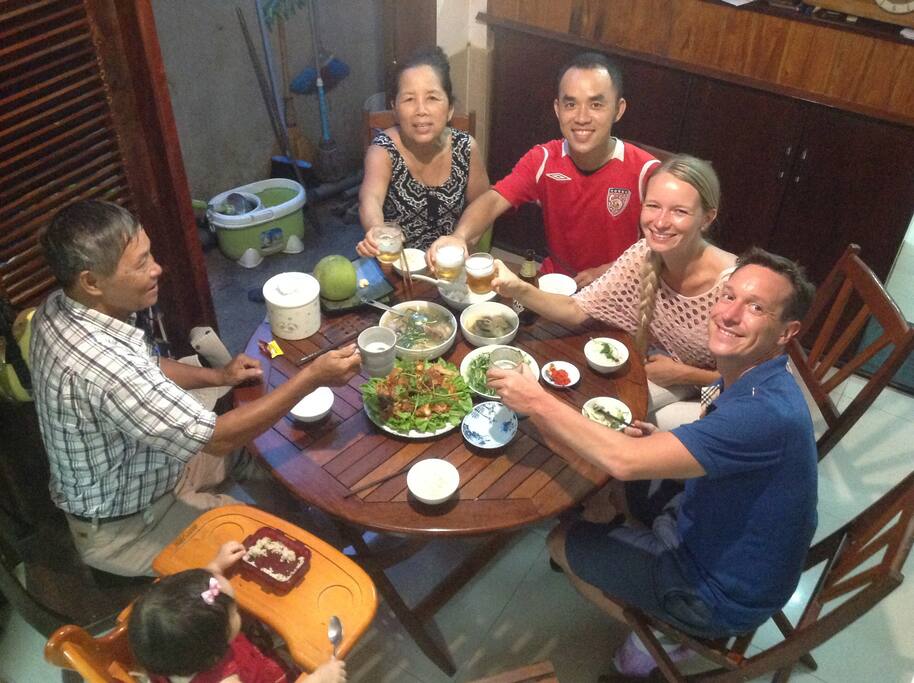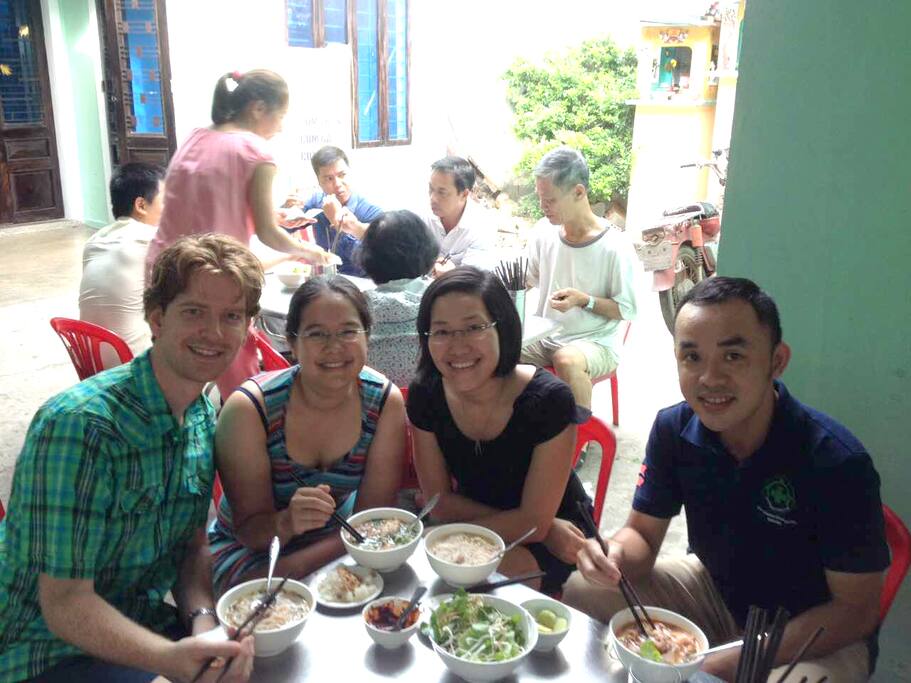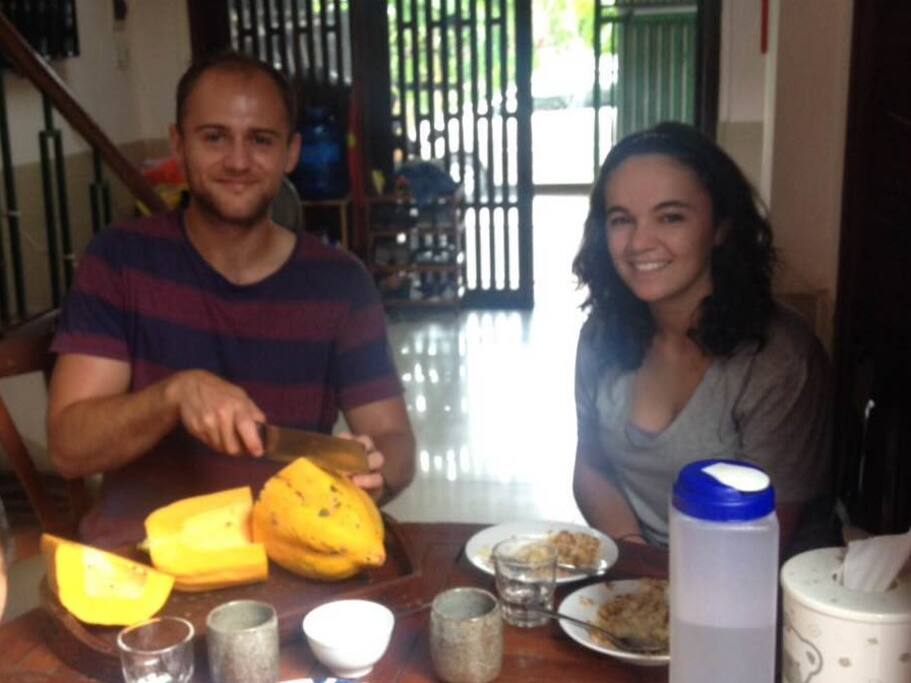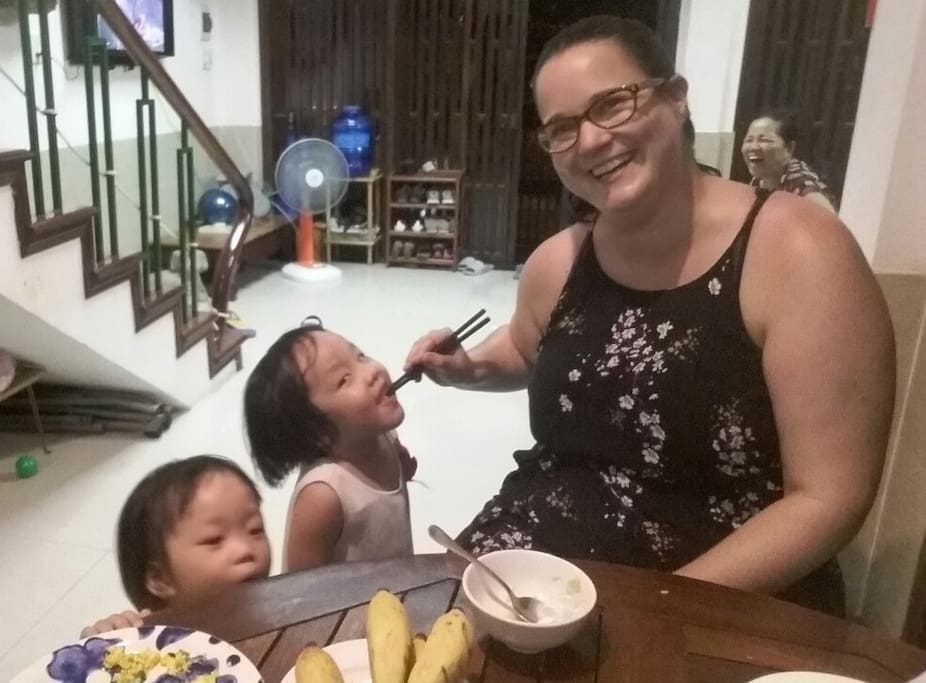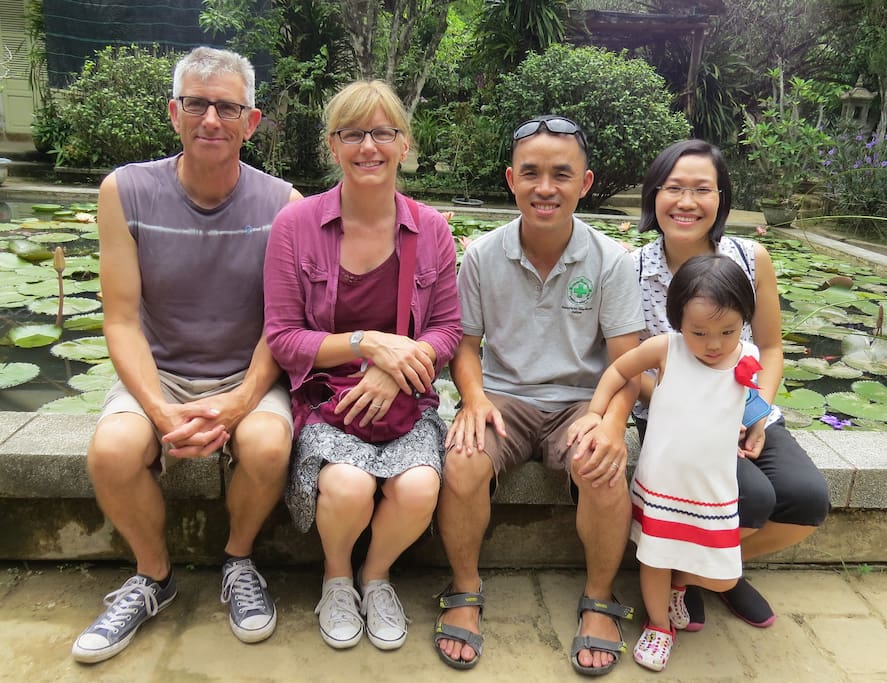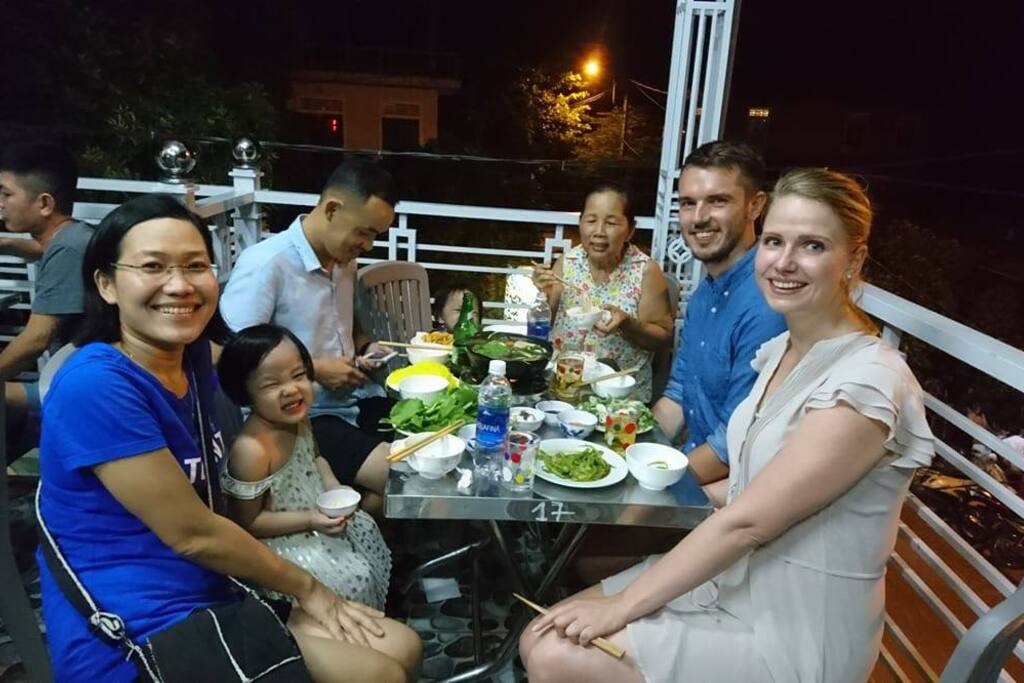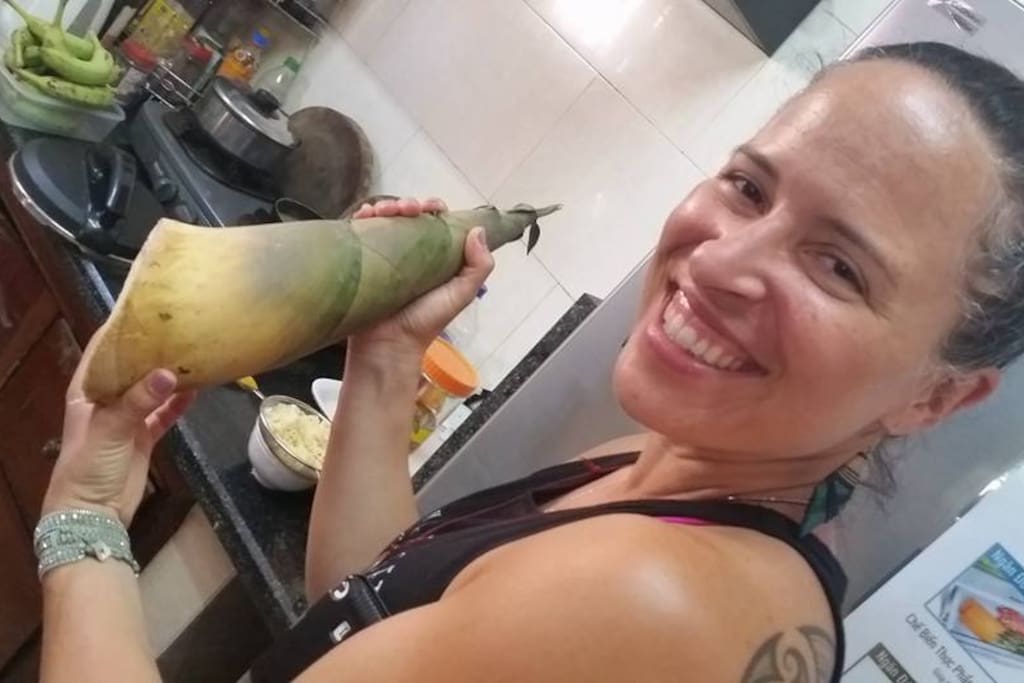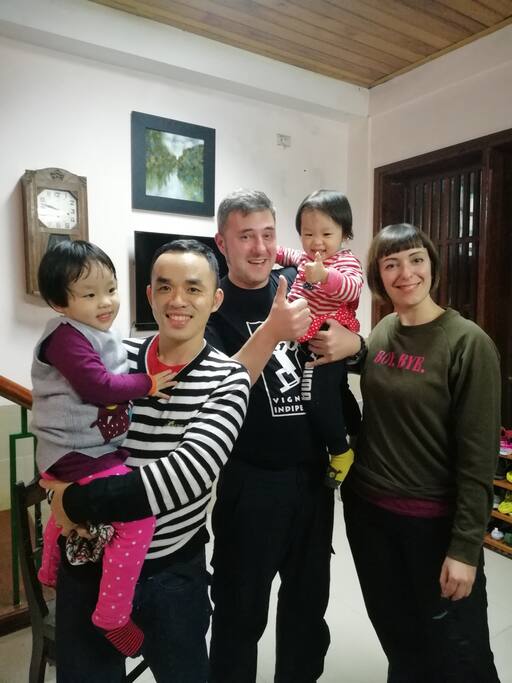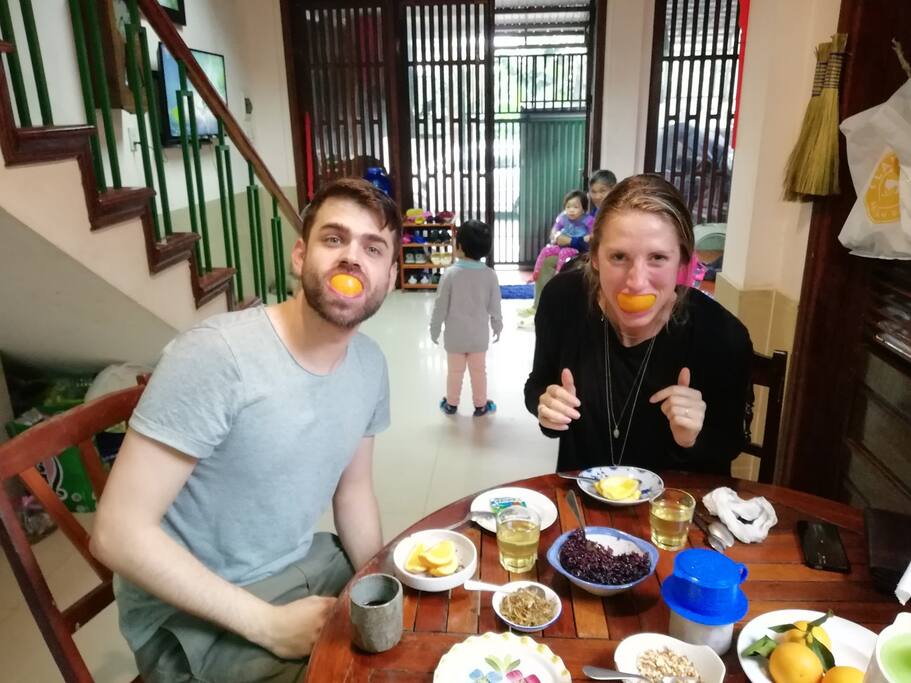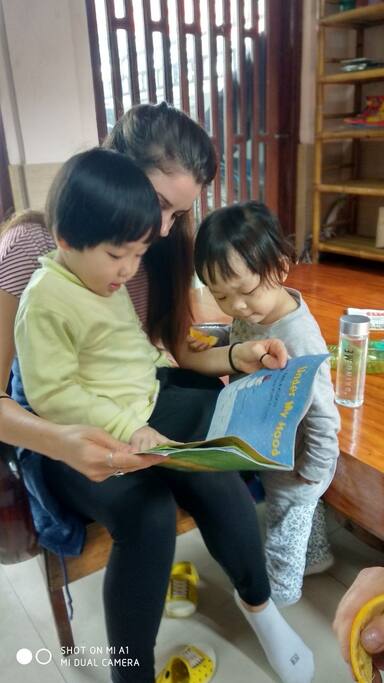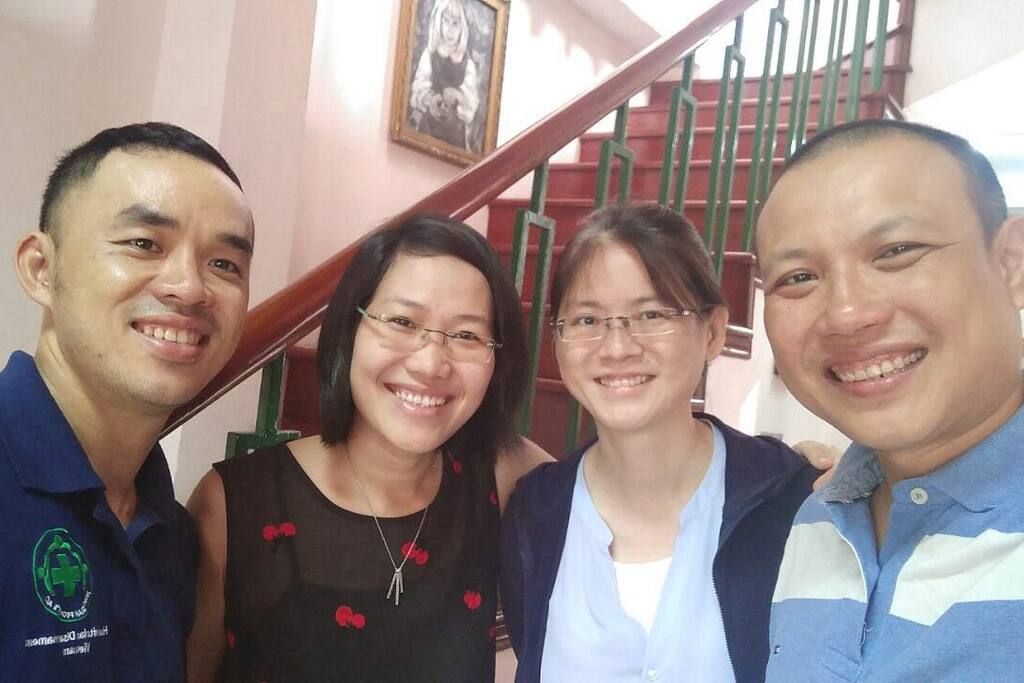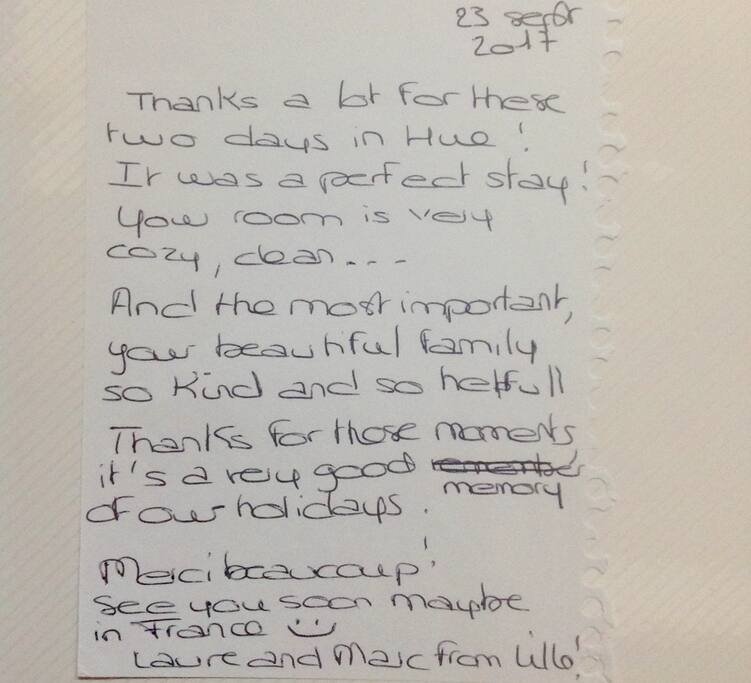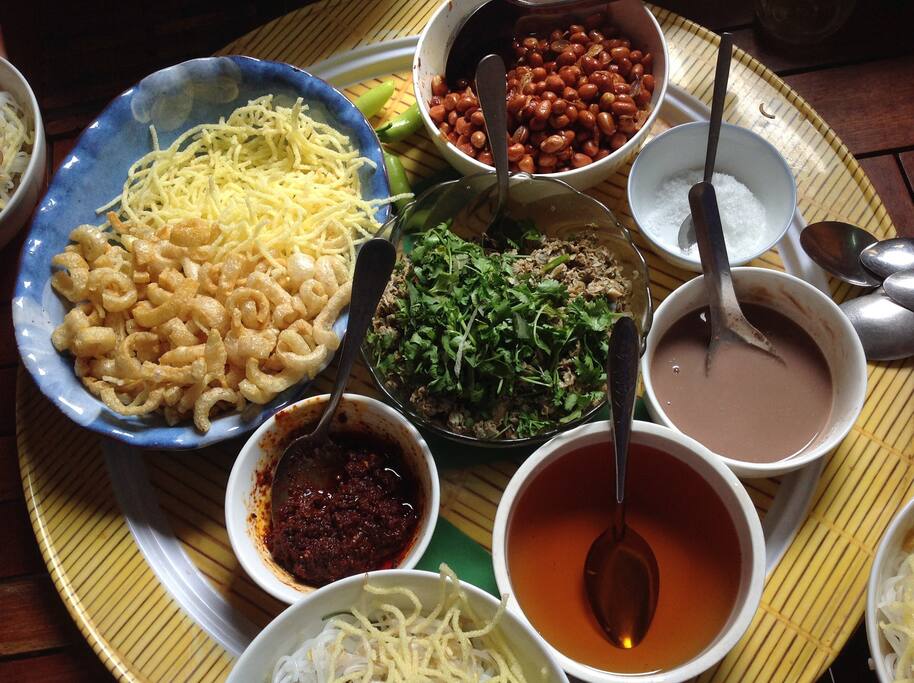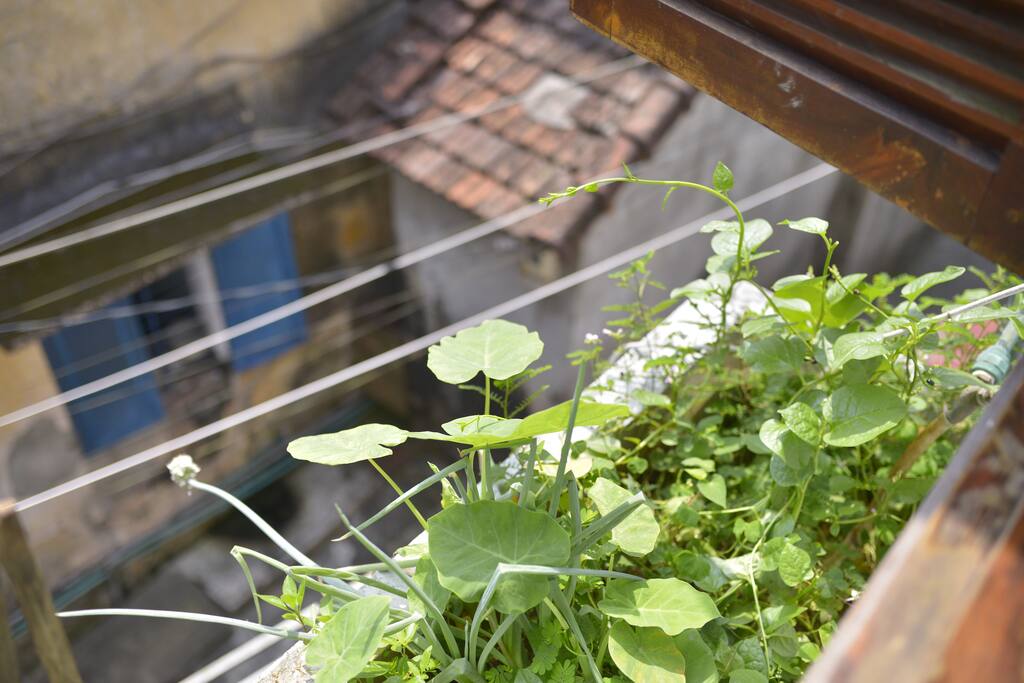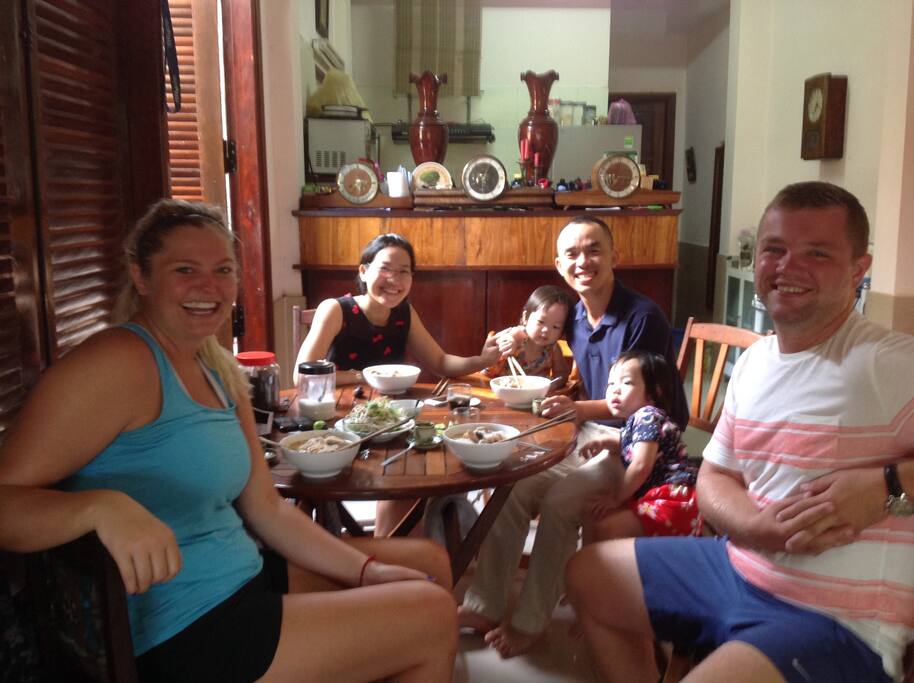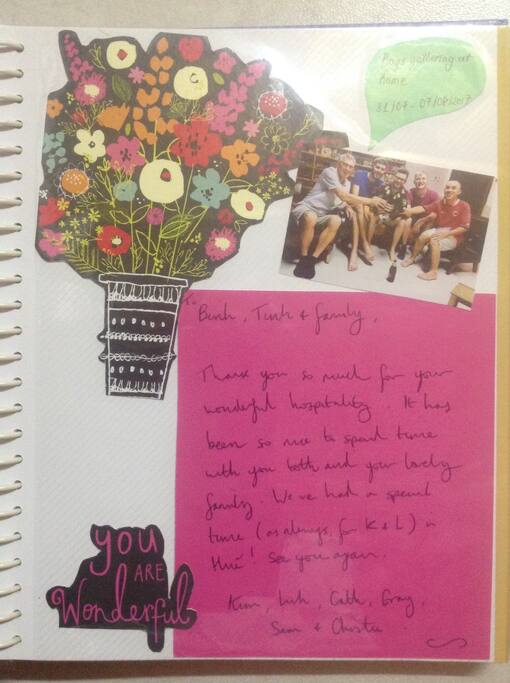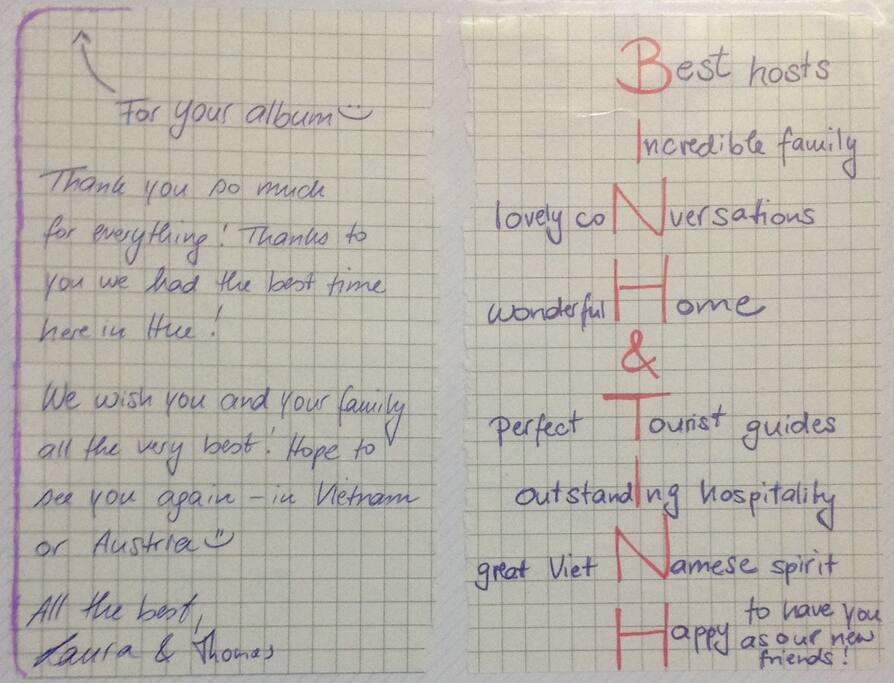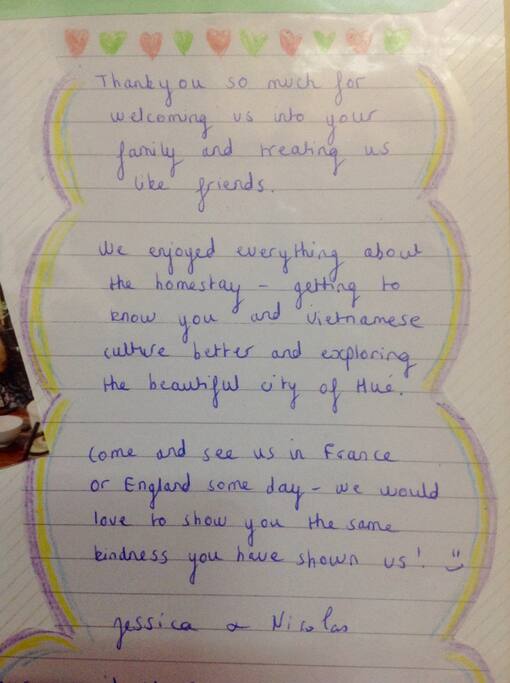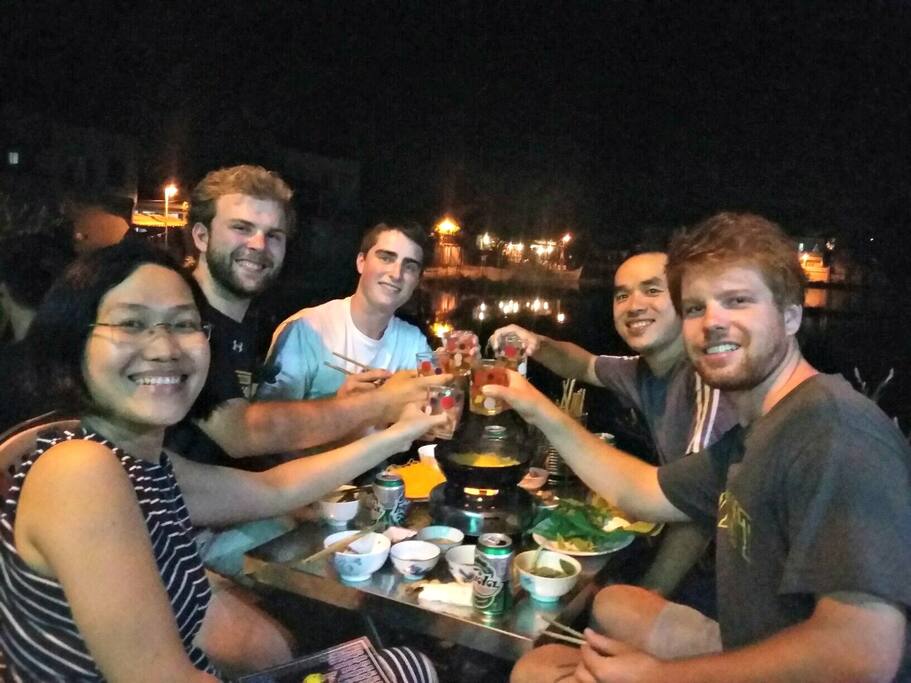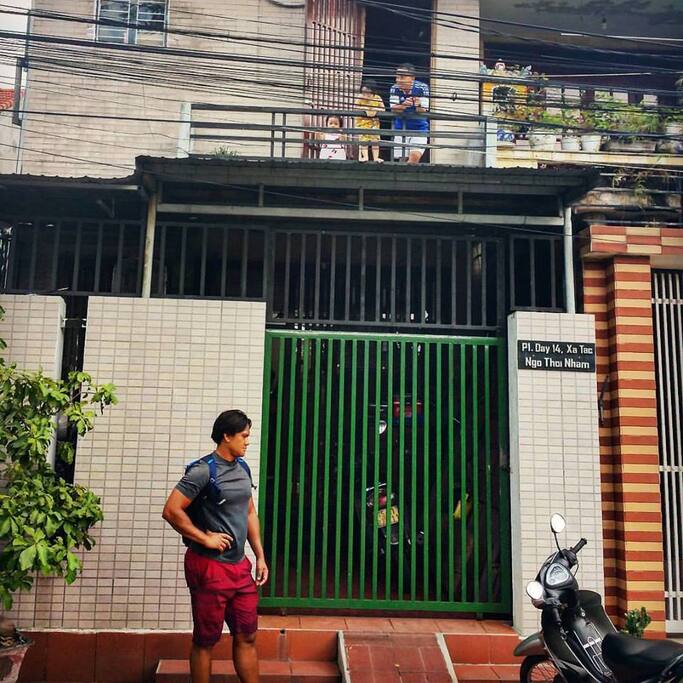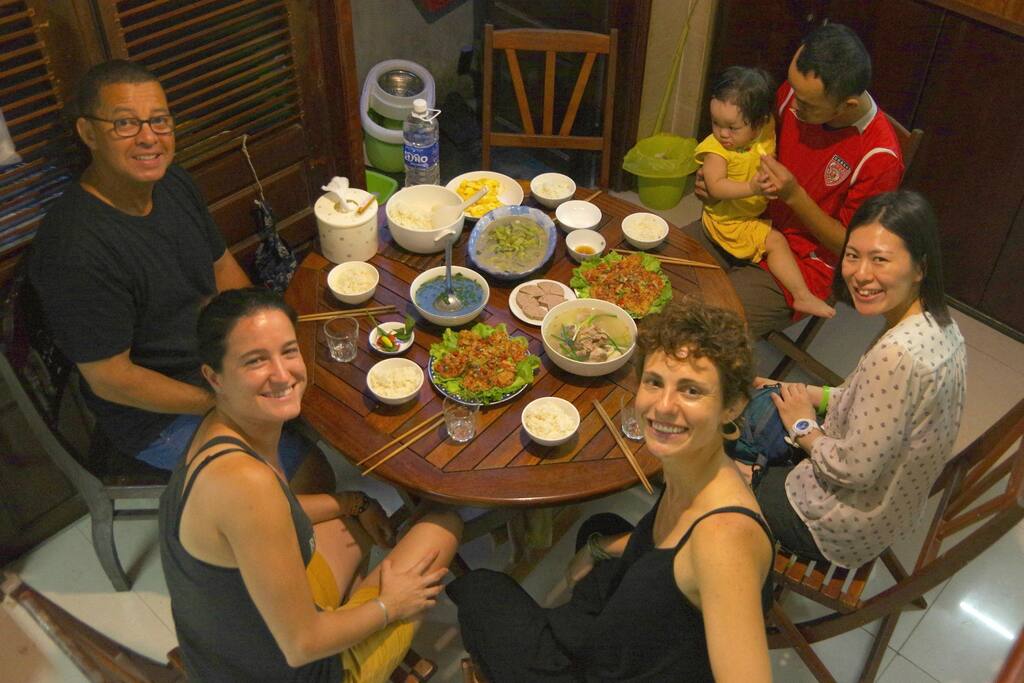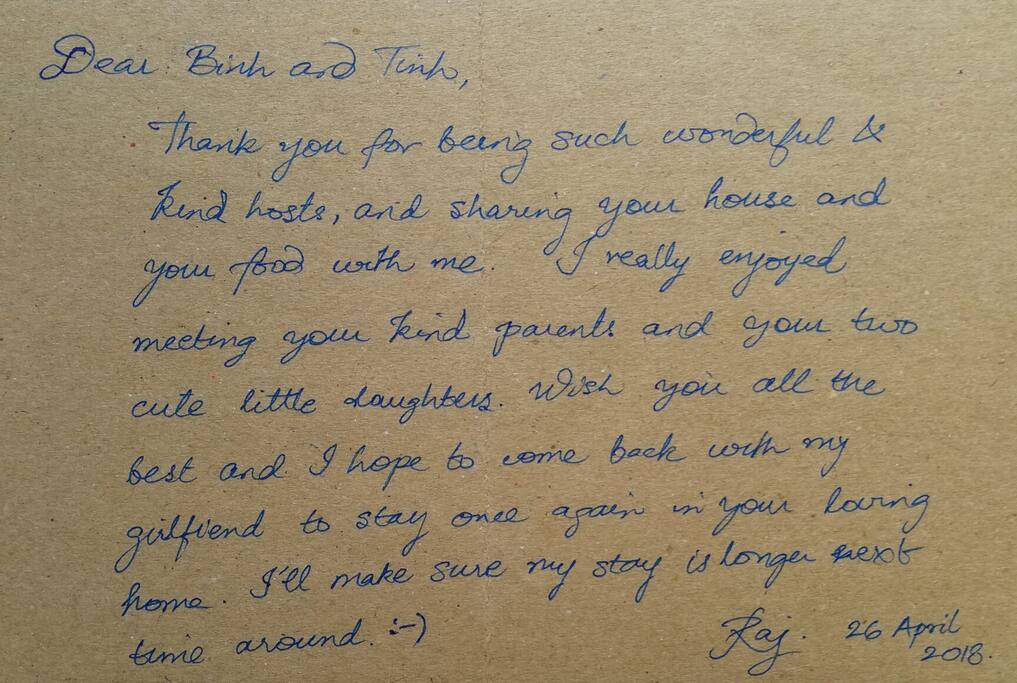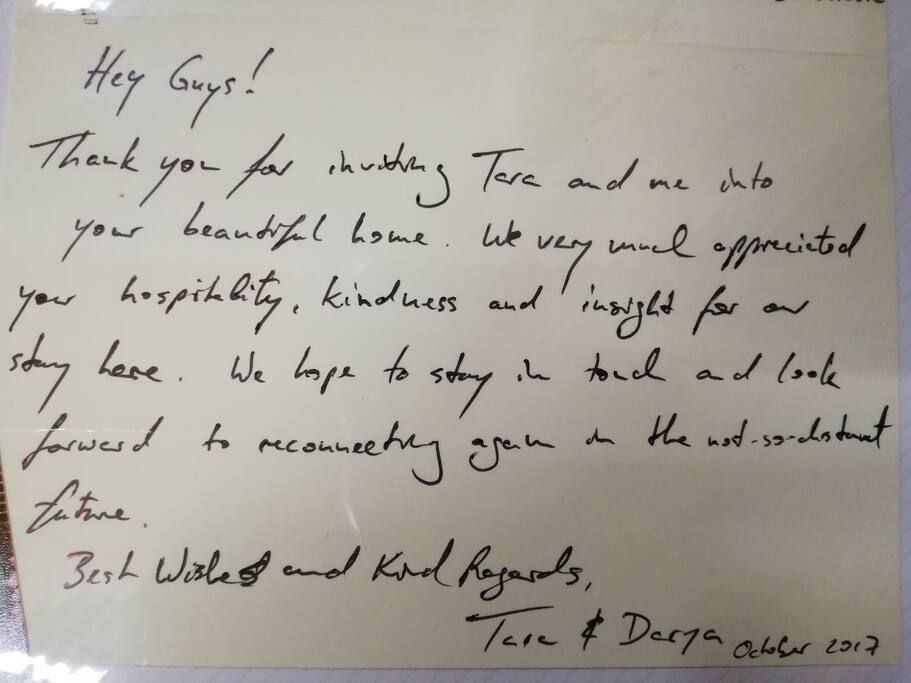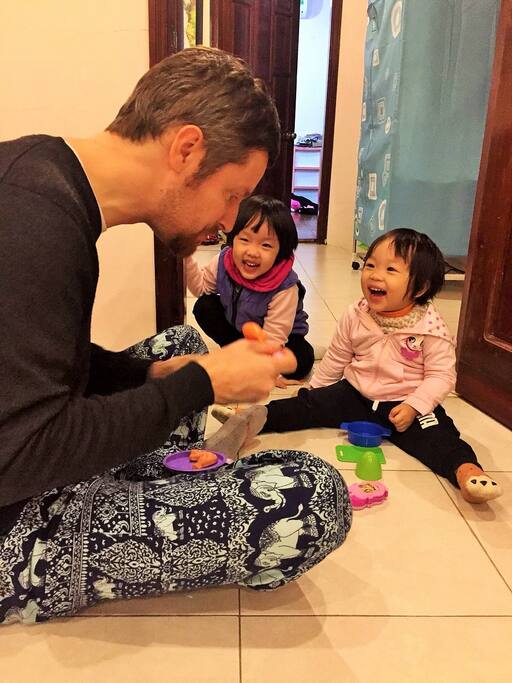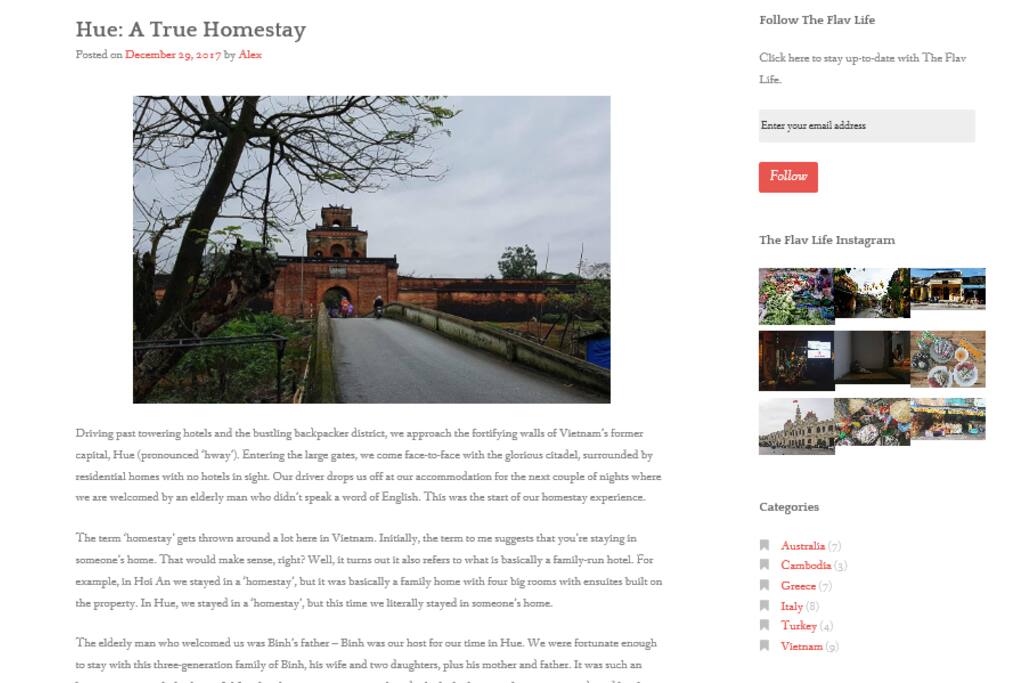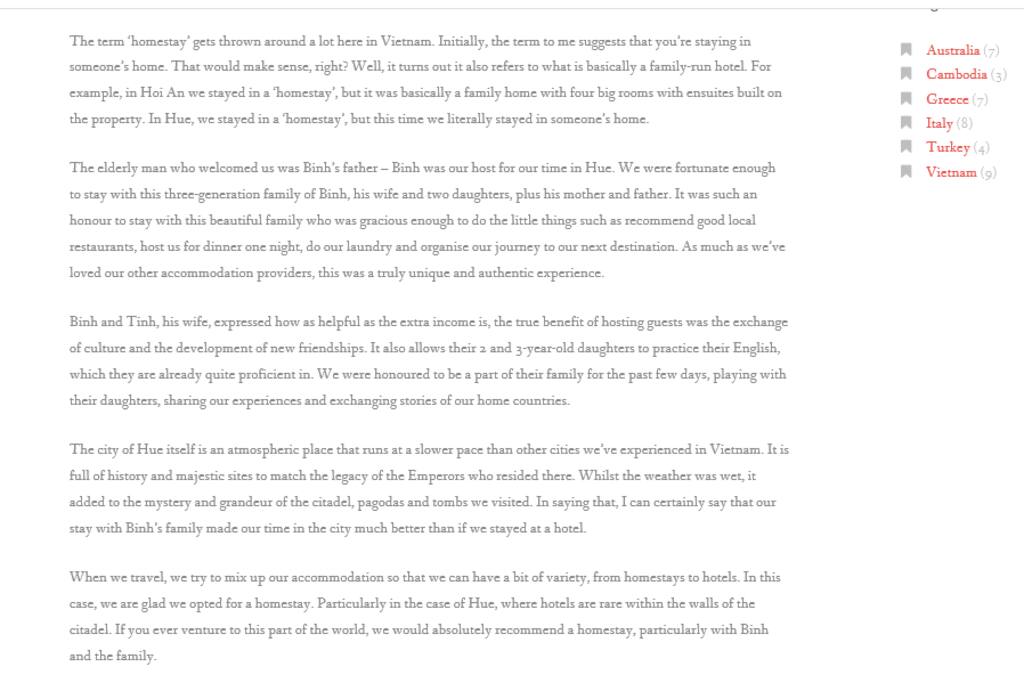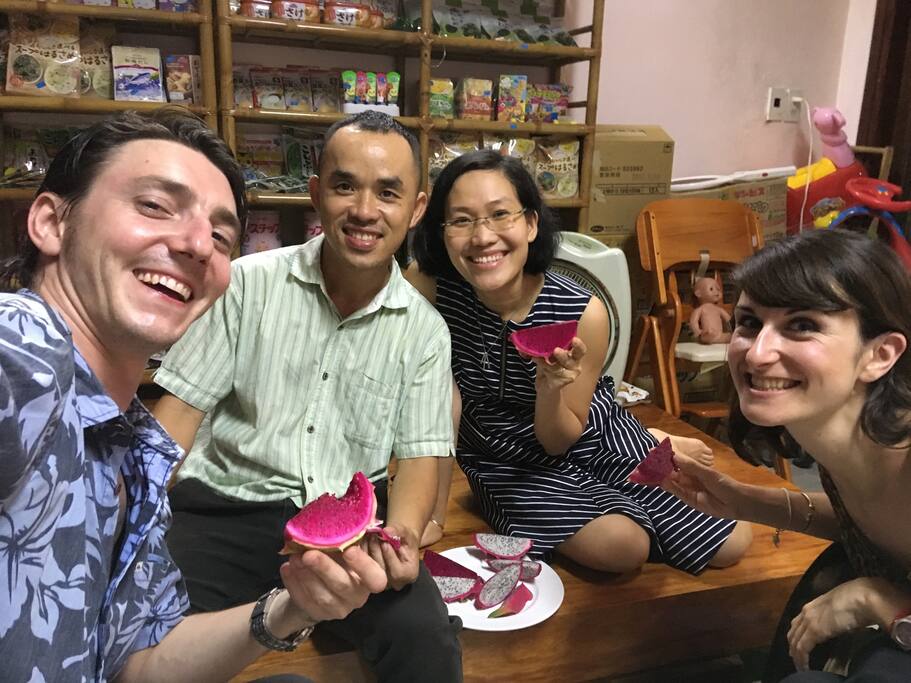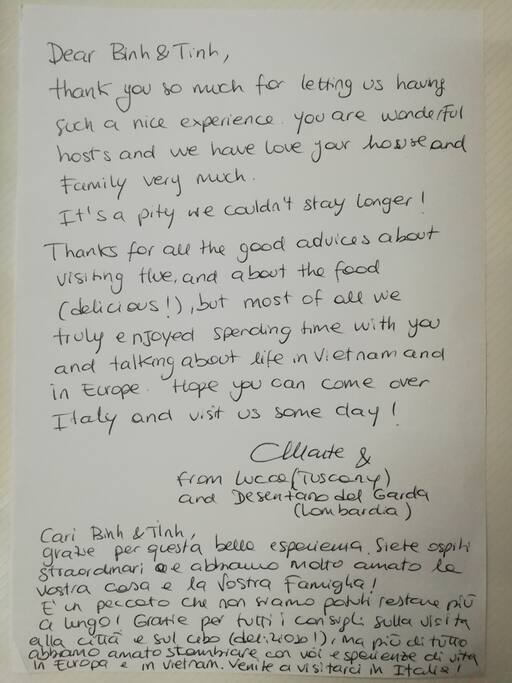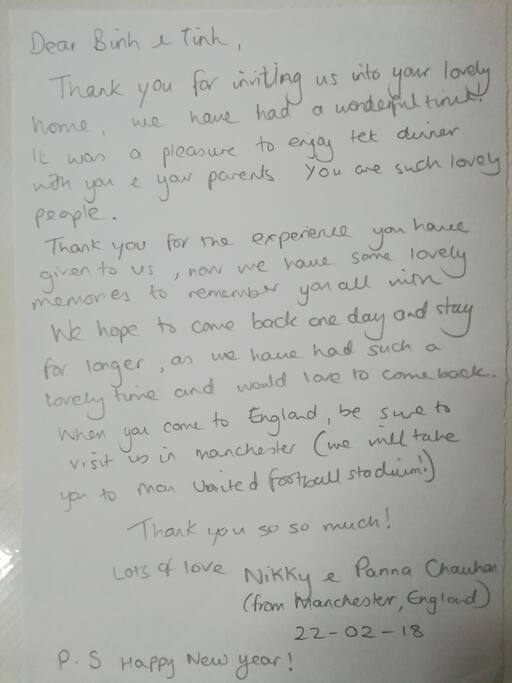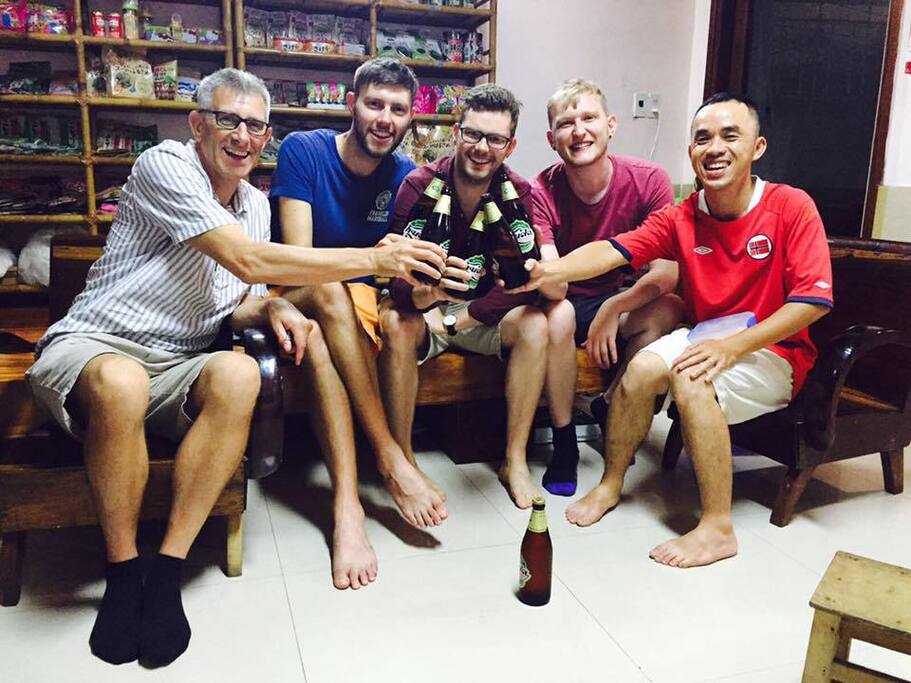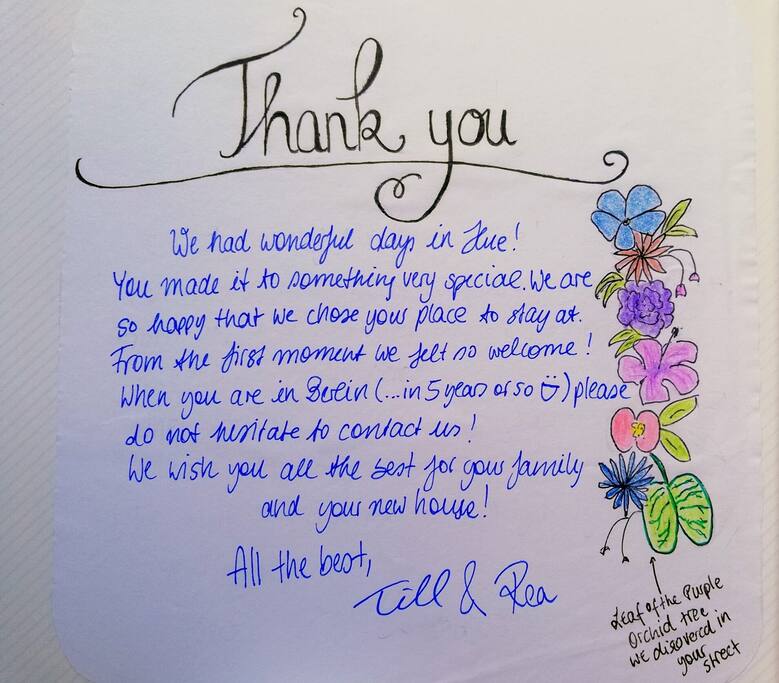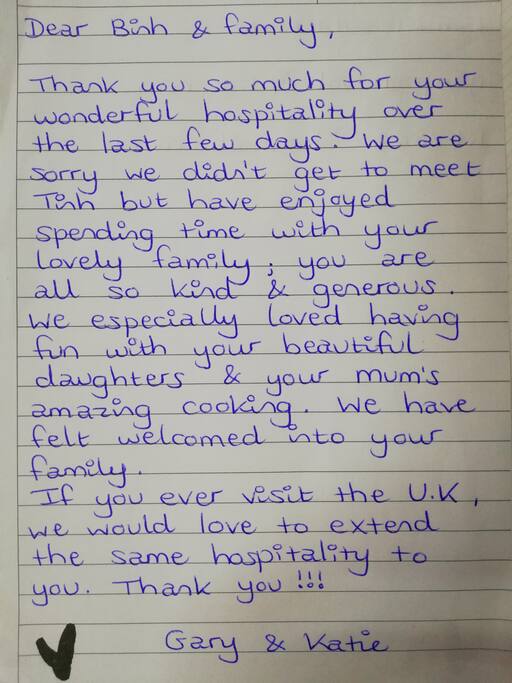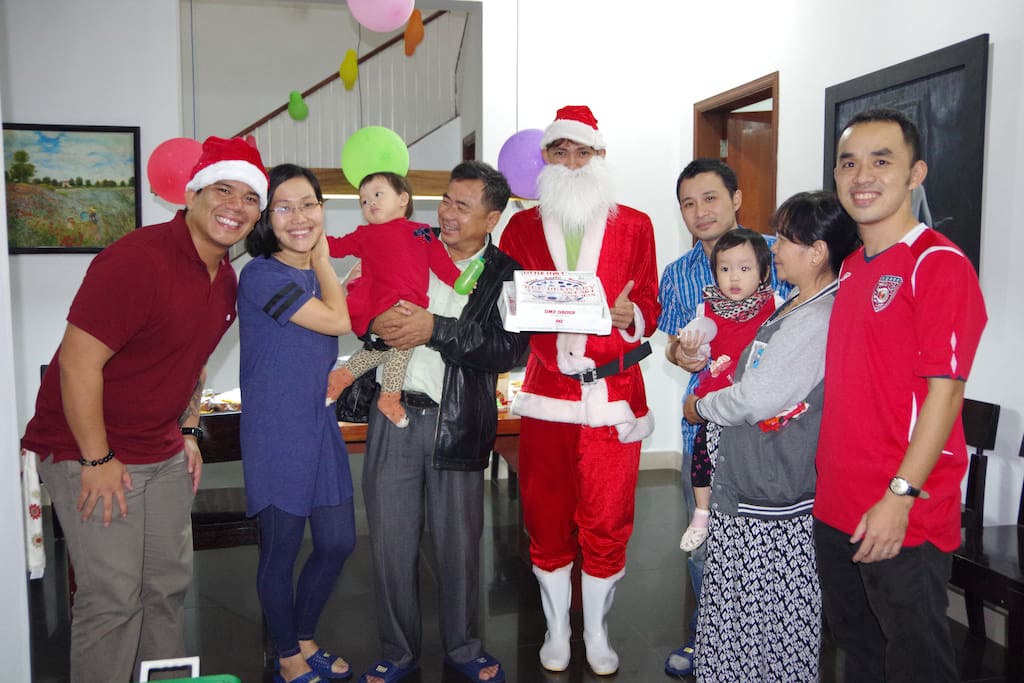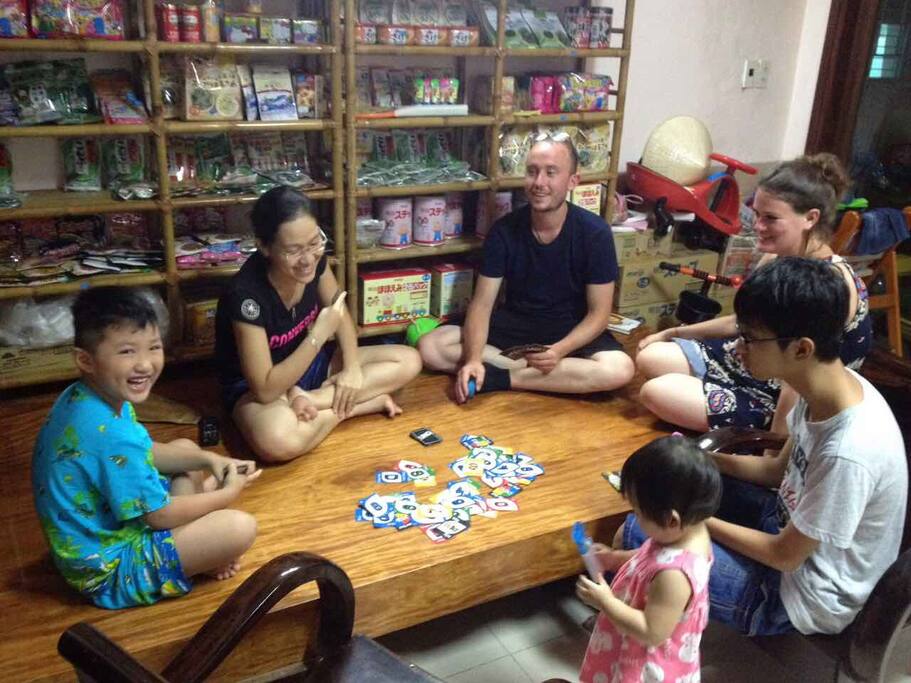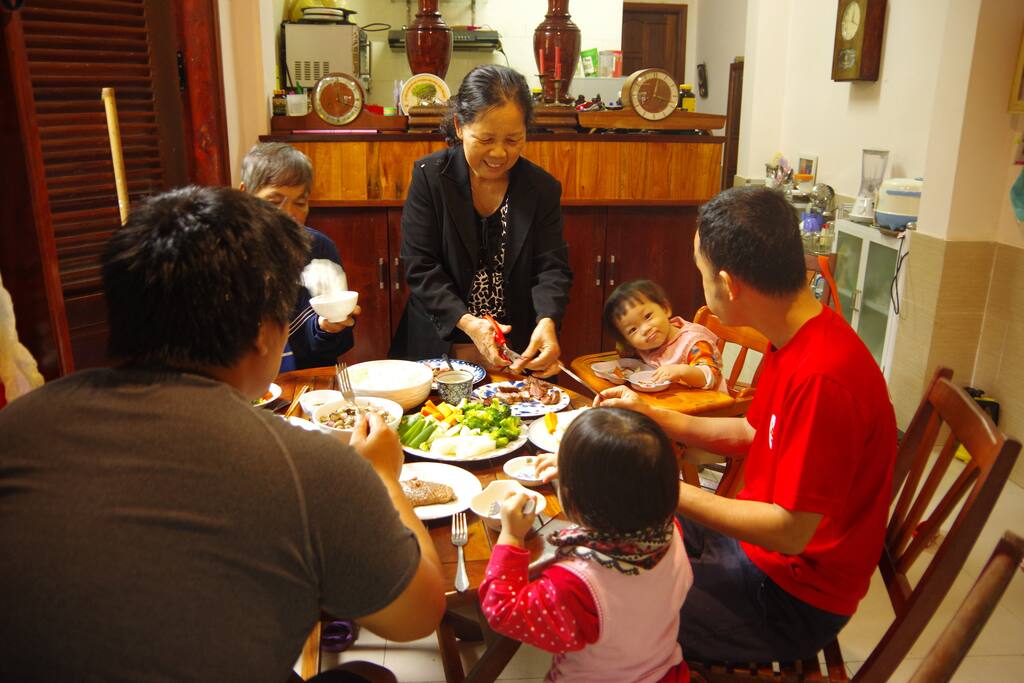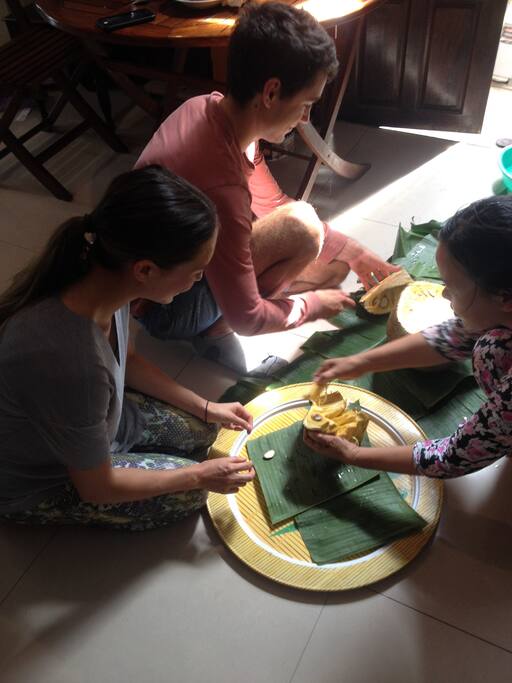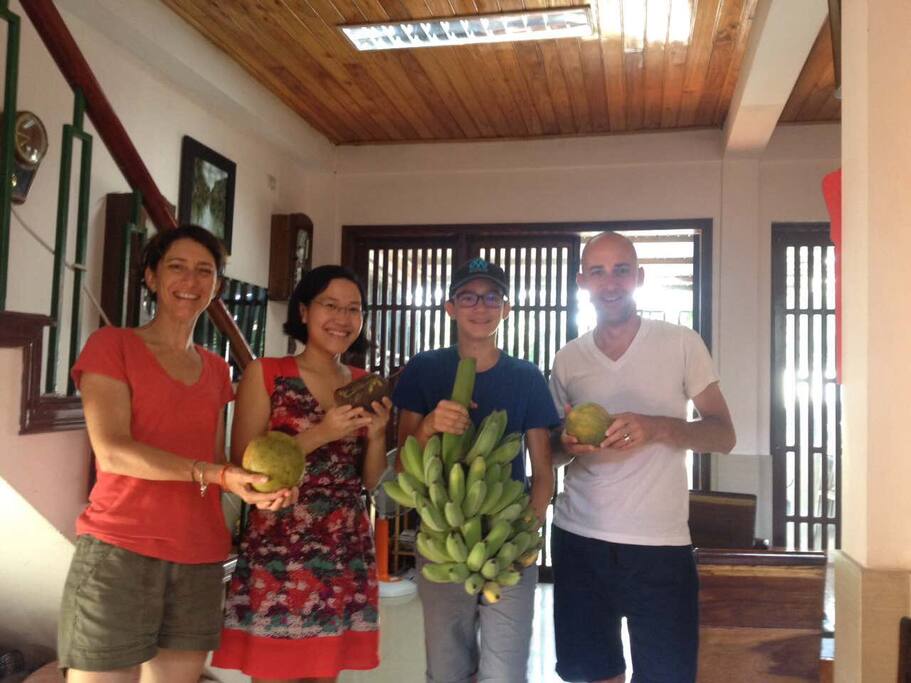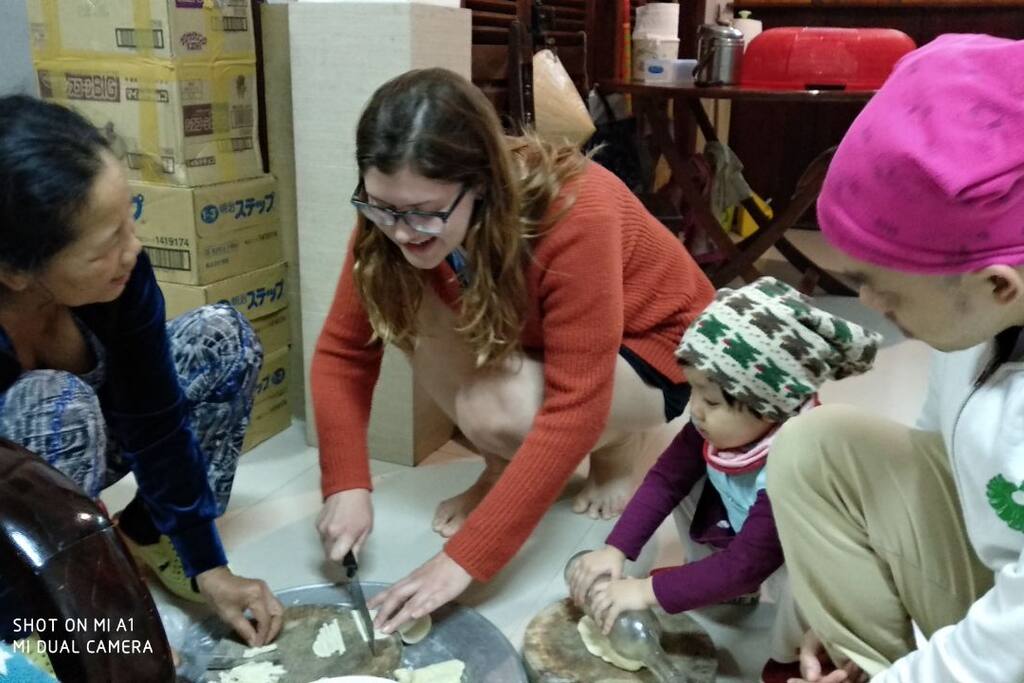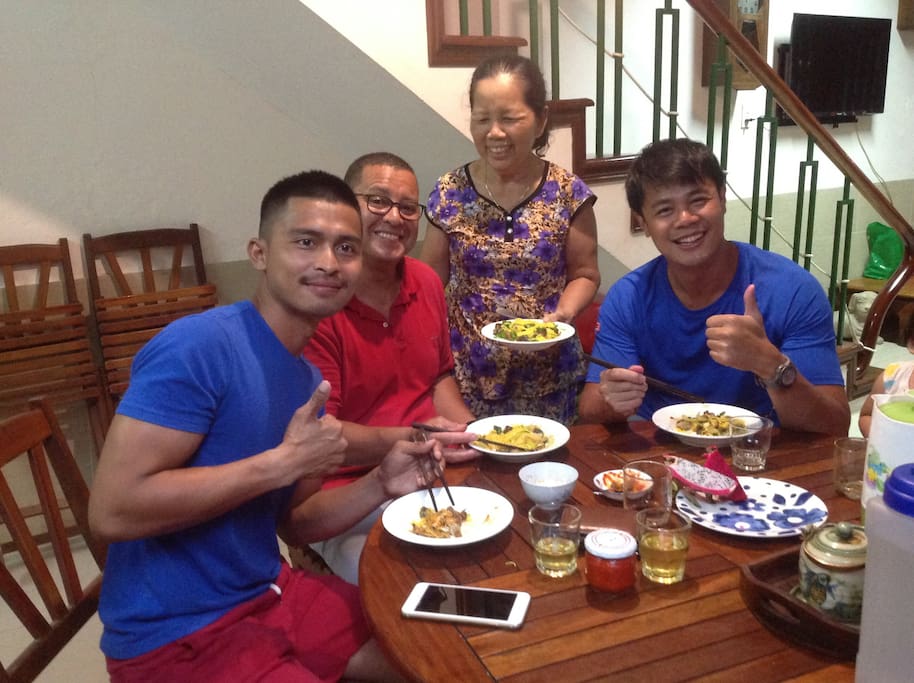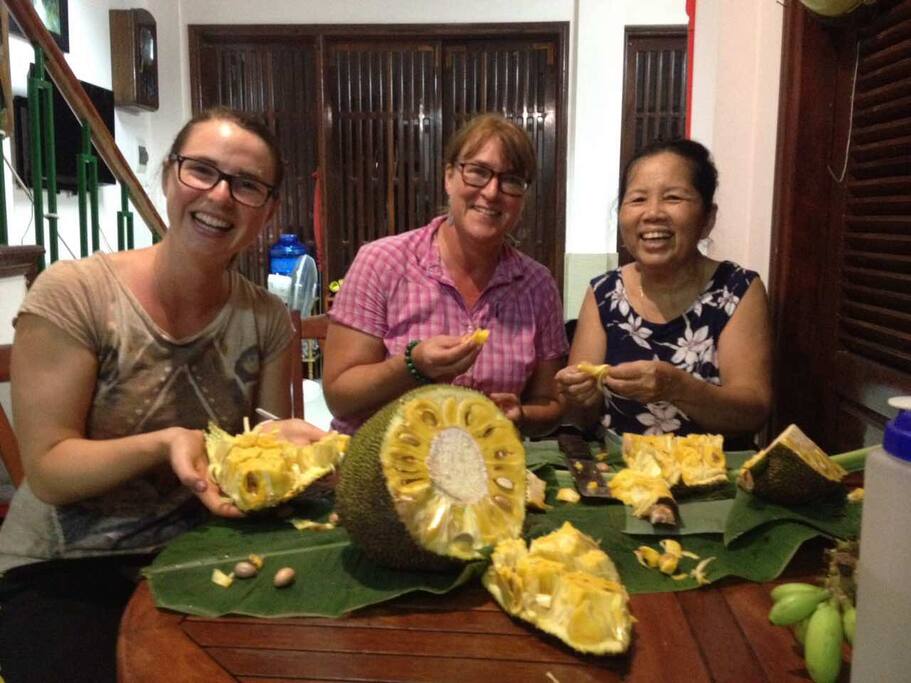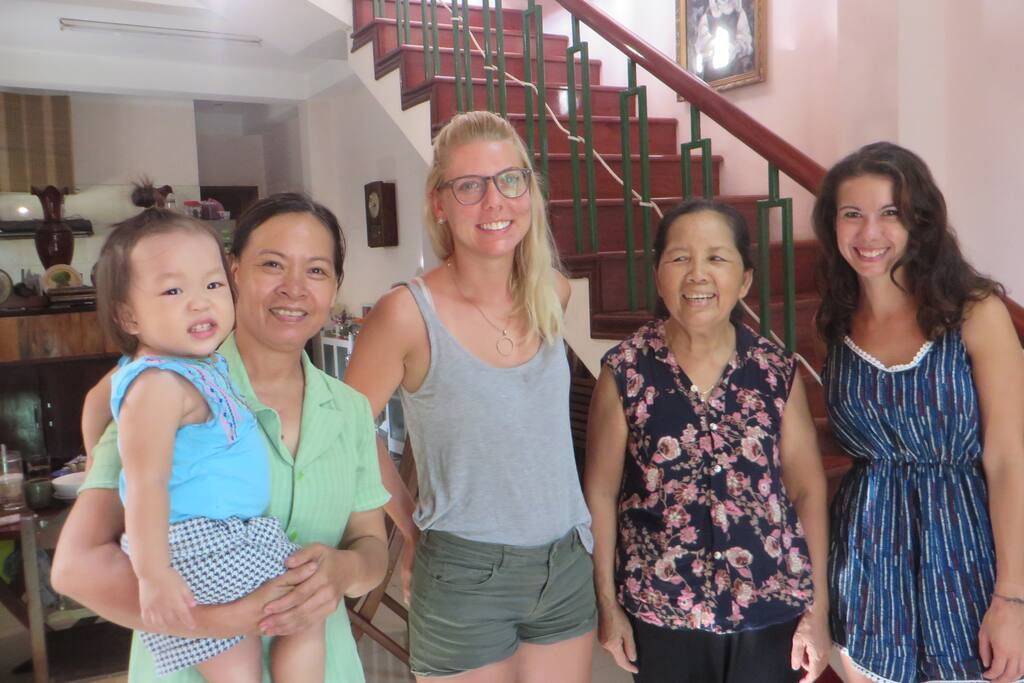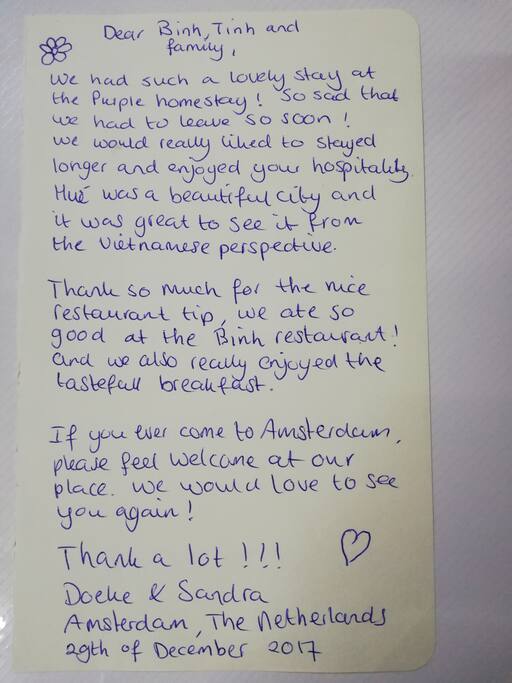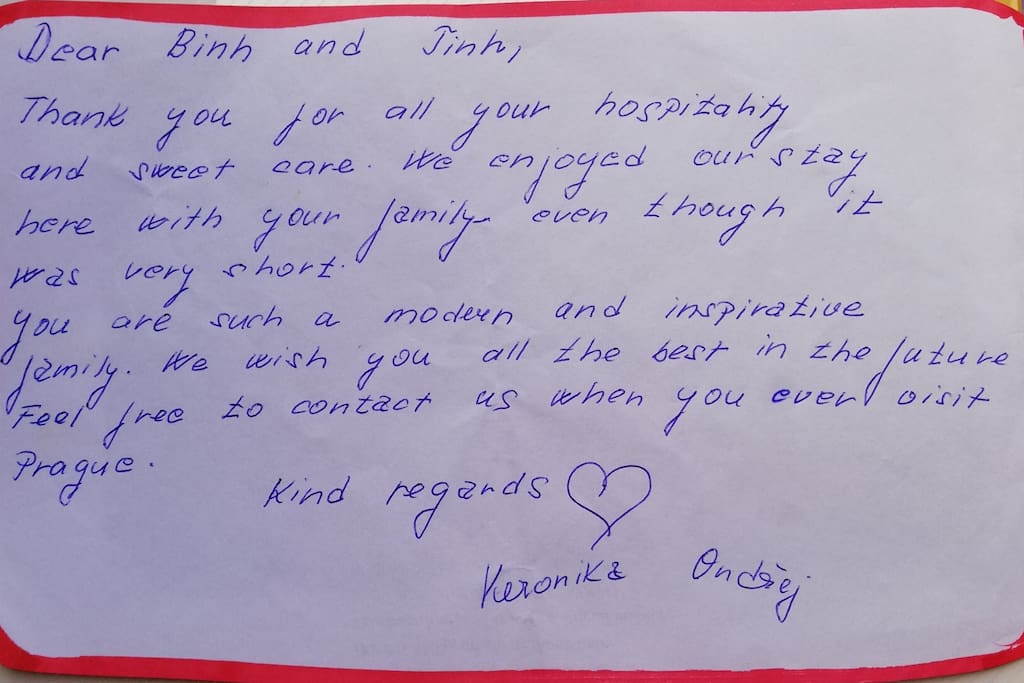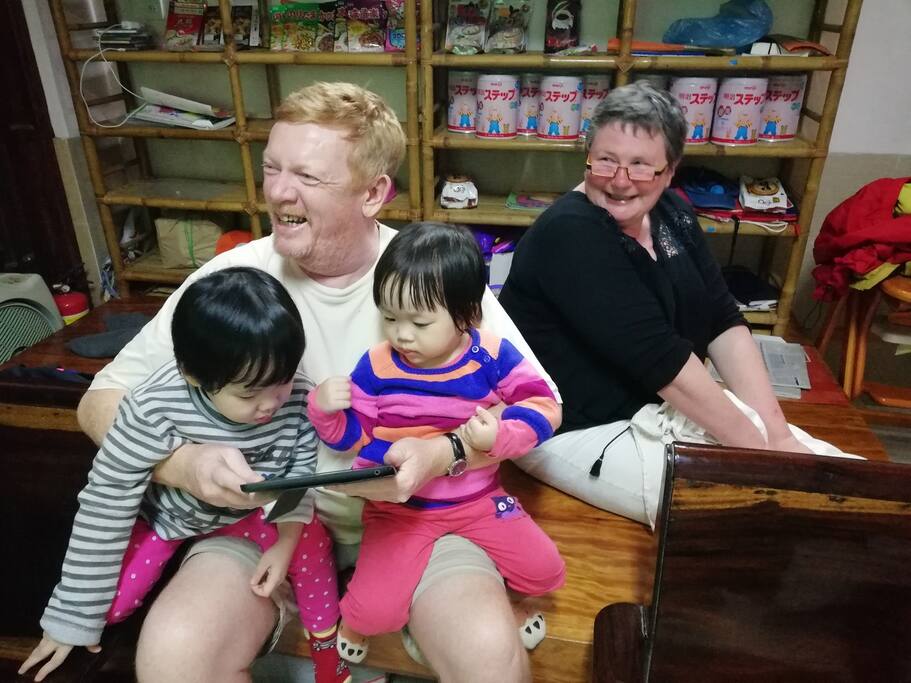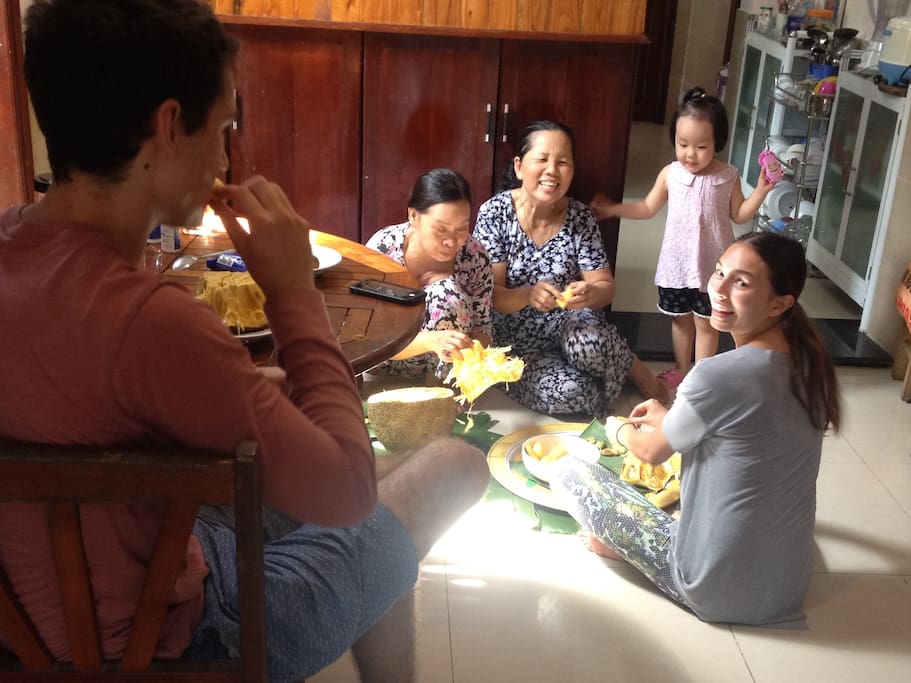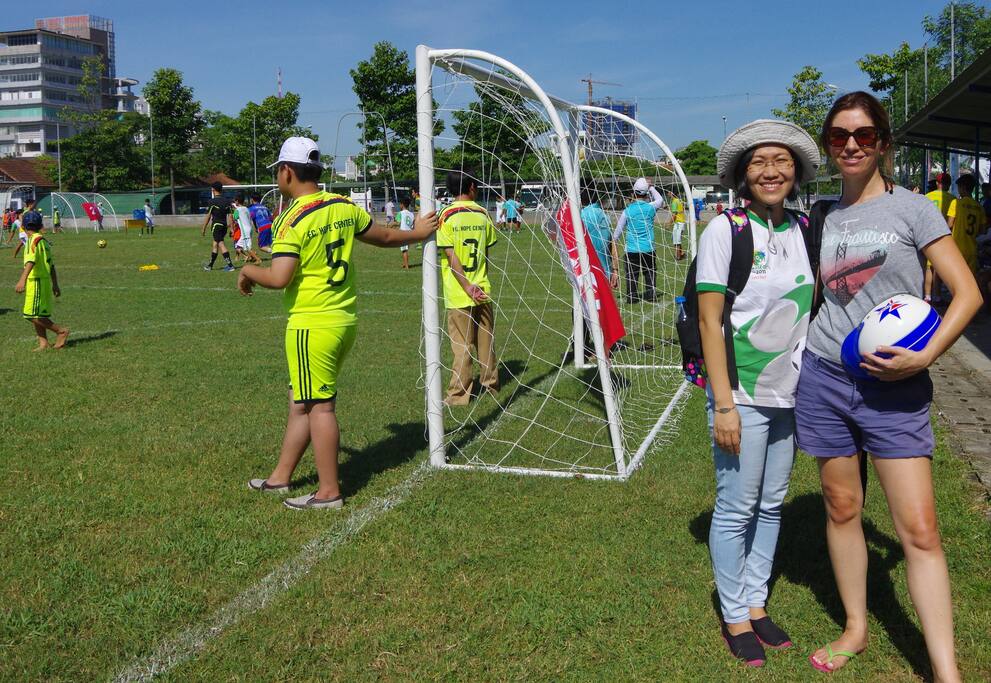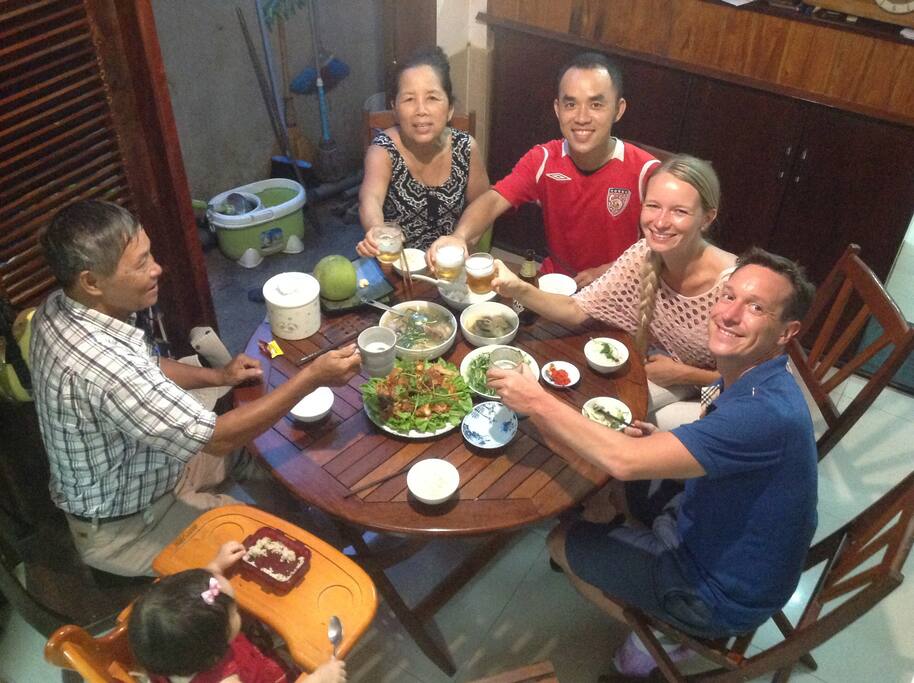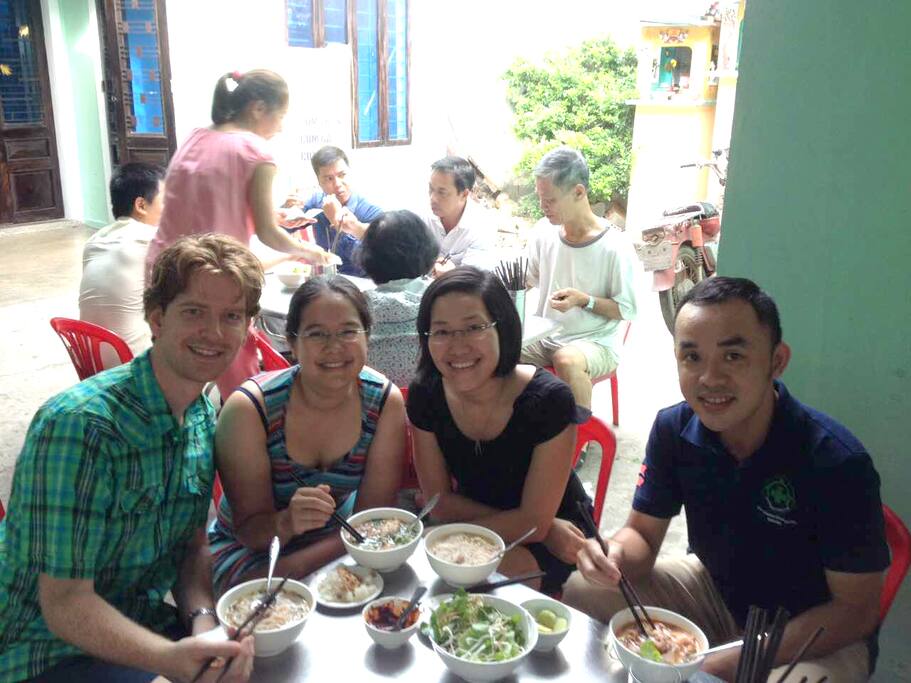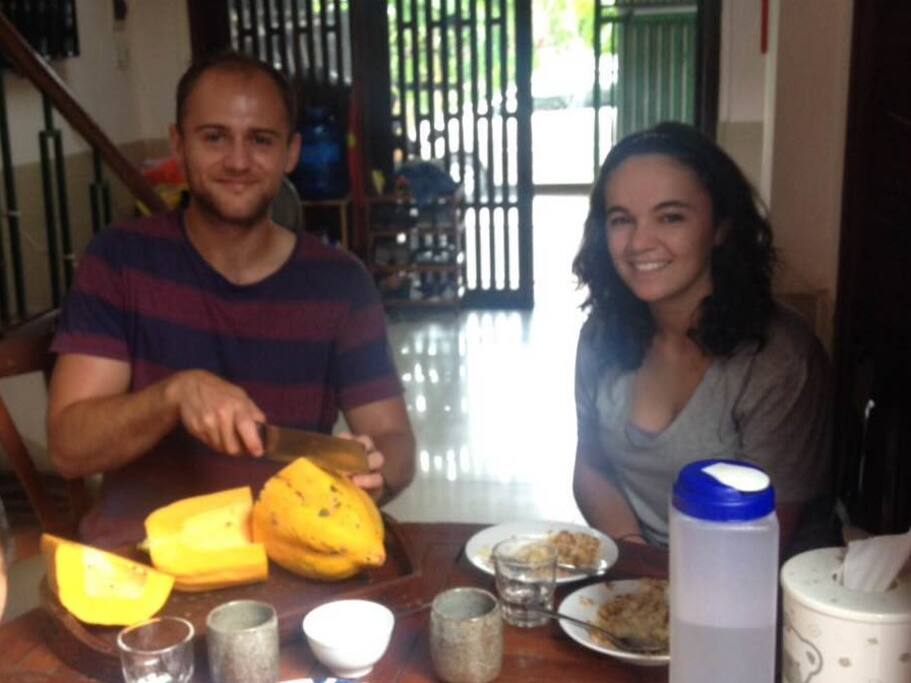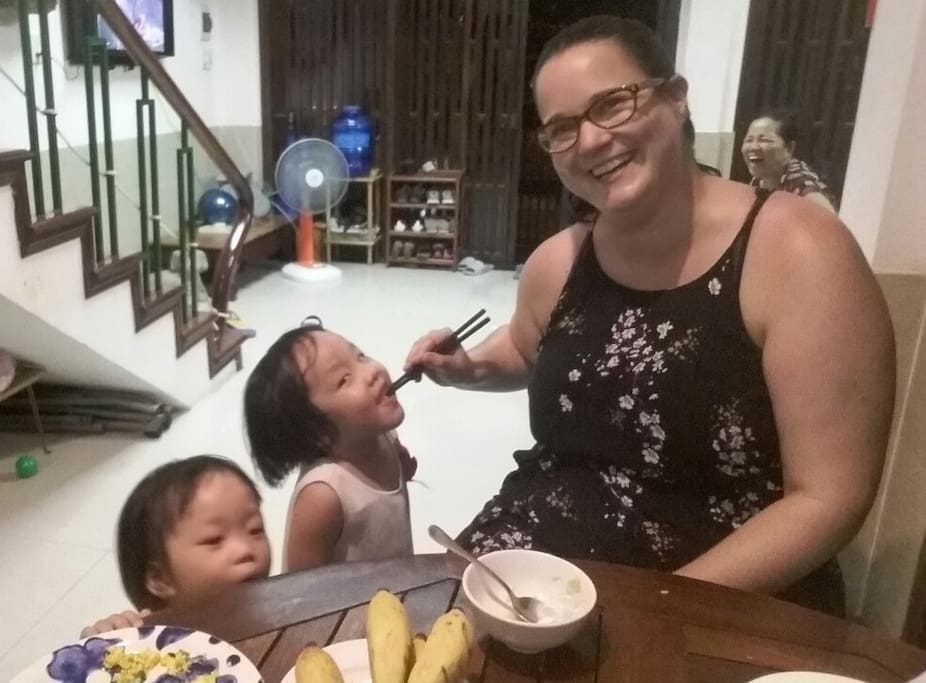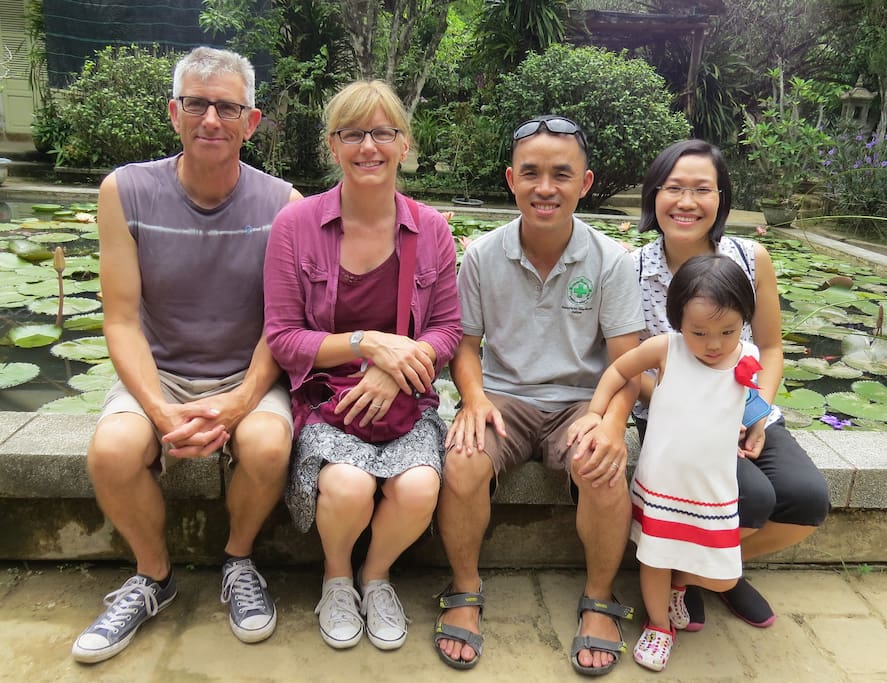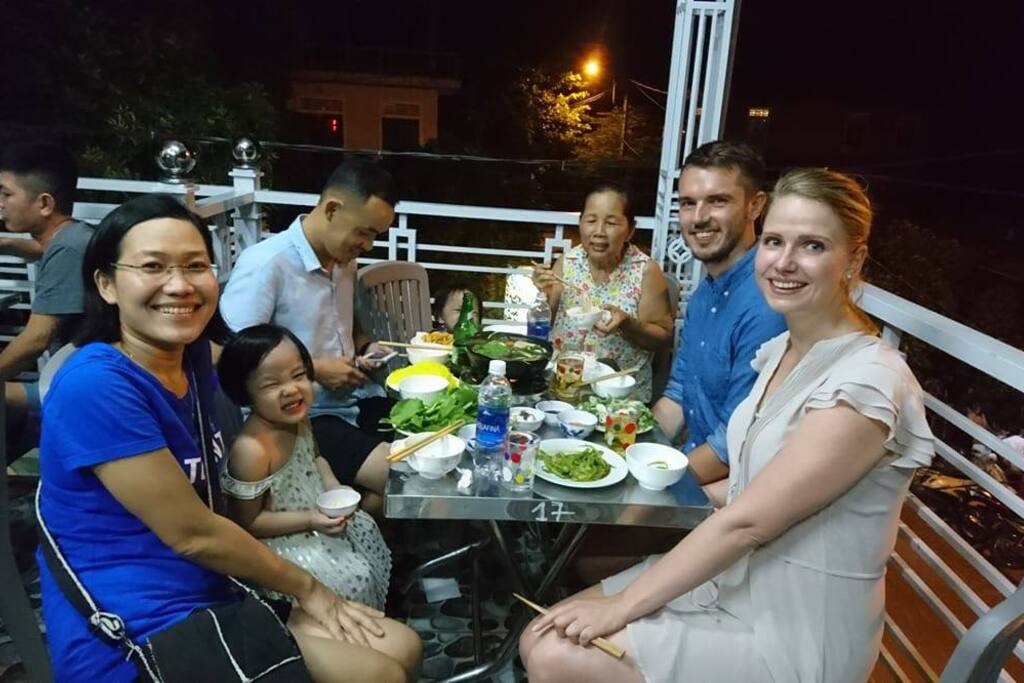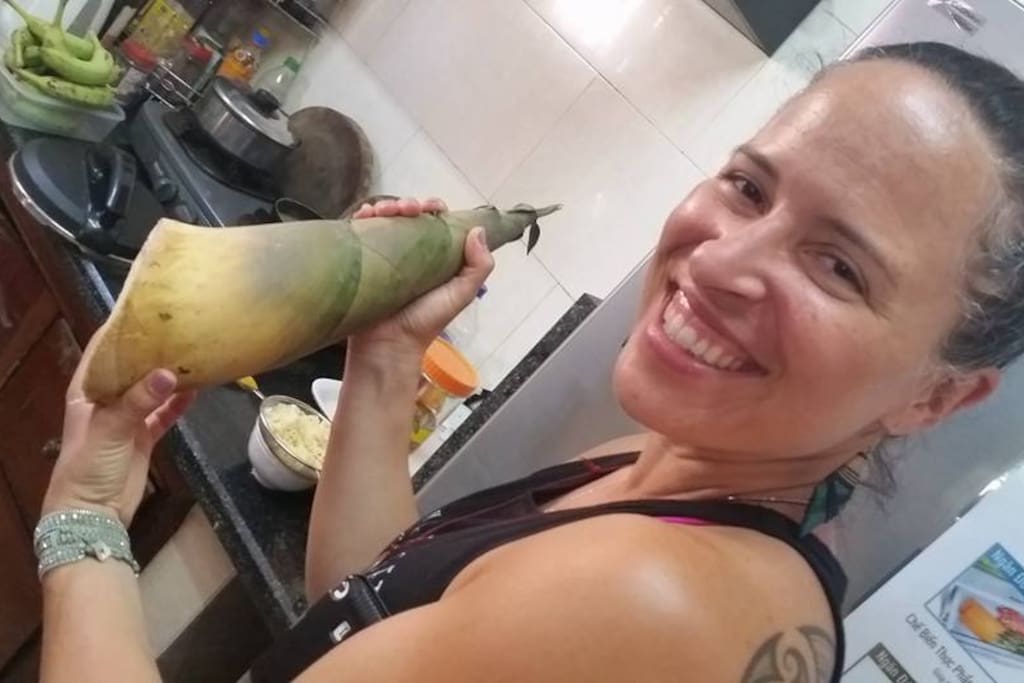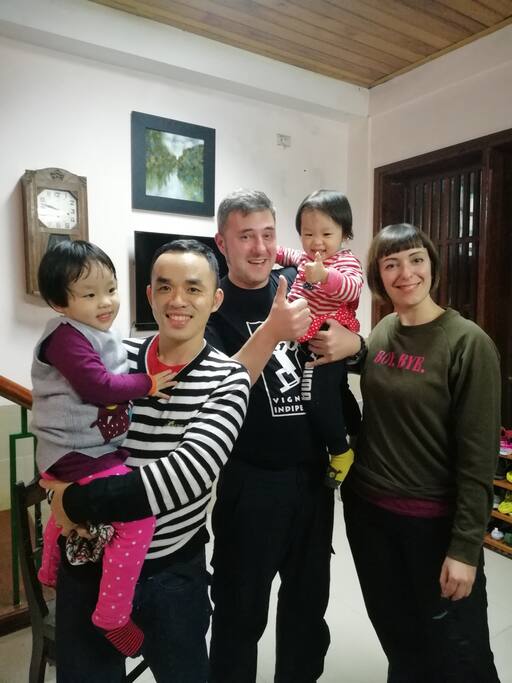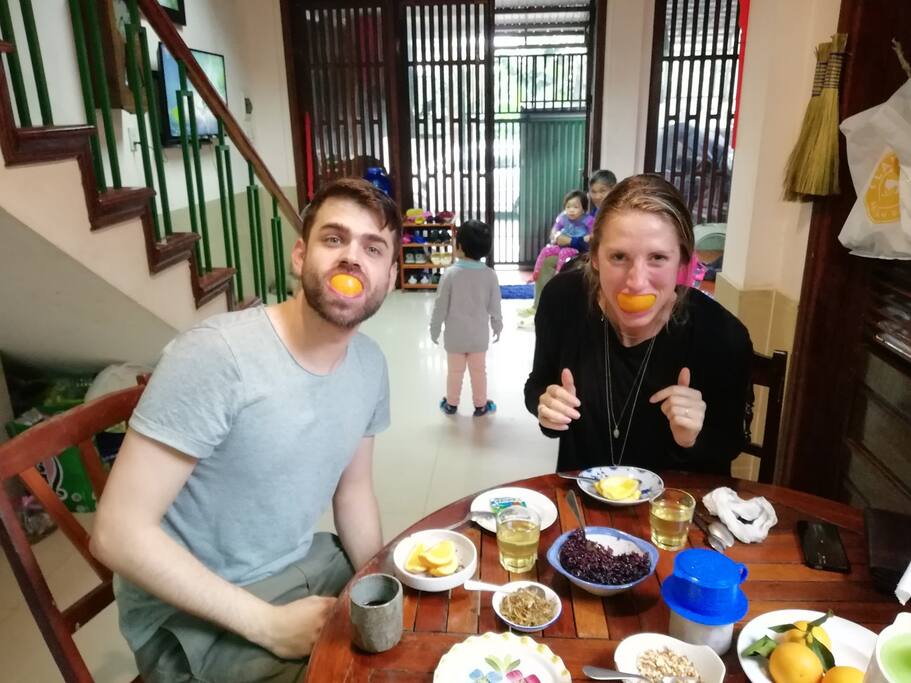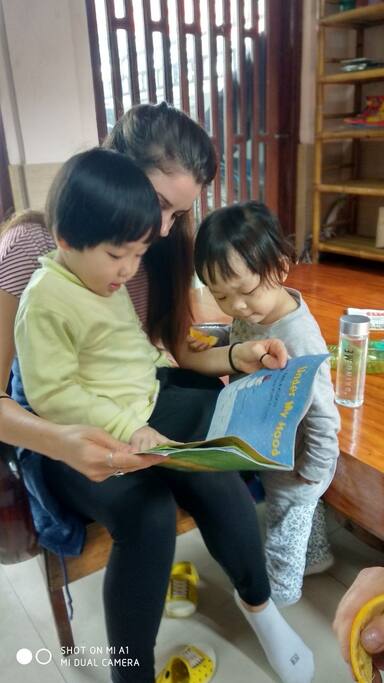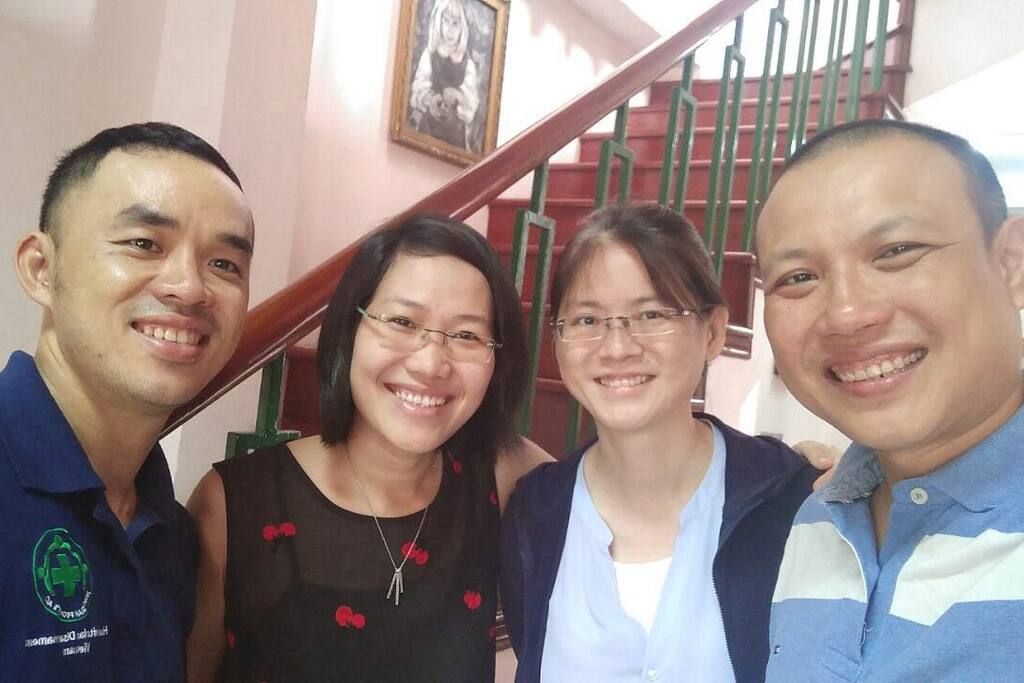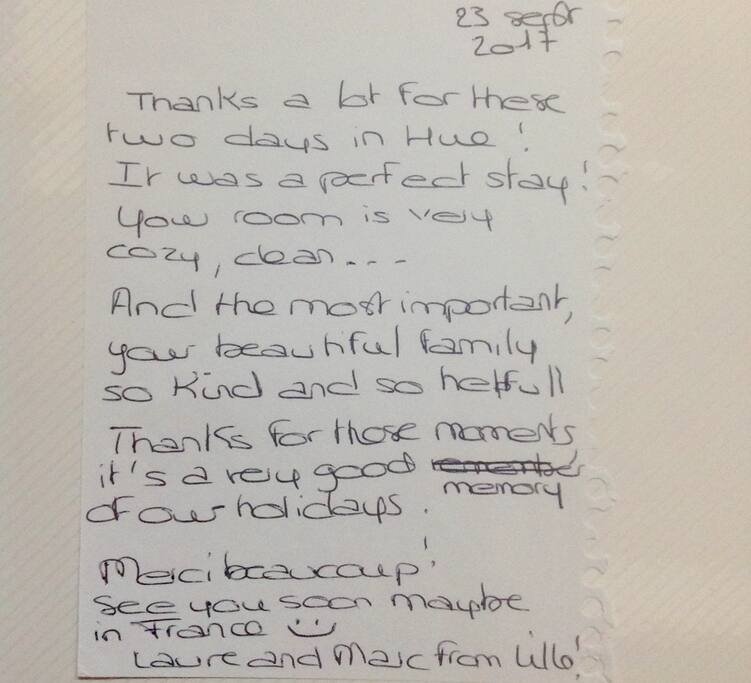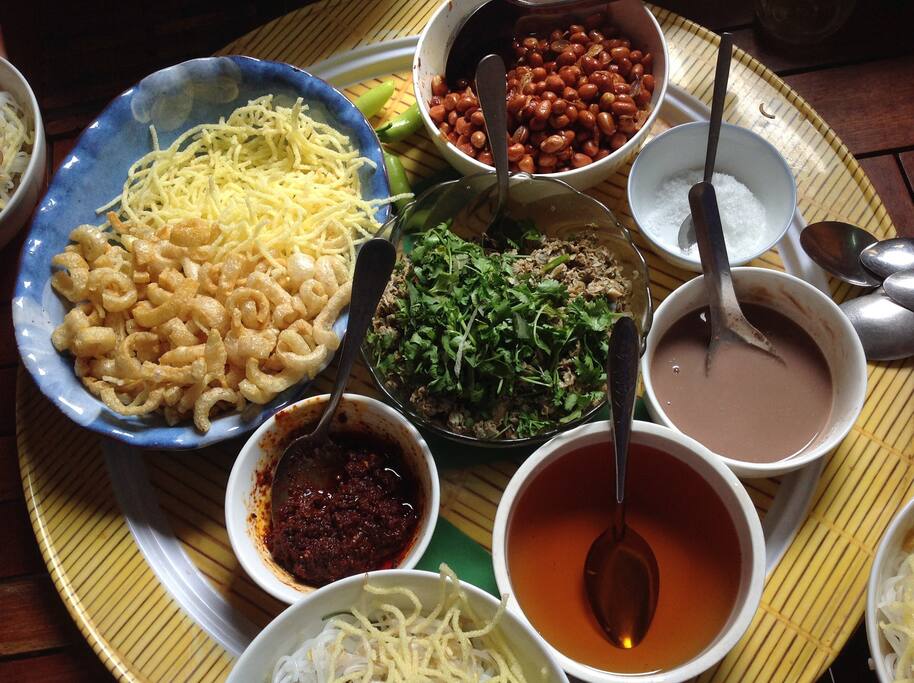 Về phòng này
Cozy, comfortable, spacious, well equipped double rooms with private toilet.
Breakfast, coffee and tea included.
Living daily life with a Hue family inside The Imperial City which was actually a walled fortress and palace belonged to the ancient city of Hue.
High level of safety and privacy.
Great location in terms of culture, food, tourist attractions.
My wife and I are working for International NGOs.
Car pick-up (family car). Motorbikes are available. Transport and Tours arrangement.
Tinh (my wife) works for a Norwegian Sport for Development project. I work for a Mines Action project removing landmines and bombs from the wars. The room is 23 m2 that gives you comfortable staying. Rooms are fully equipped with private wooden wardrobe, mini refrigerator, air-con, fan, HD cable TV, optical Wifi, iron, hair dryer.
Kitchen, living room, washing machine, cloth dryer are shared with family. Quite working space is available.
House and rooms are cleaned daily
Our contact info will be given and we will make sure you have immediate and timely feedbacks on your any enquiries before and during your stay with us. We can pick you up from The bus, railway stations and The airport.
House are easy to find and you will have a set of keys to the house and your rooms. You are very much encouraged and welcomed to feel and use any facilities in our house as a family member.
My wife and I both speak English (we use English daily at work) so you would find no challenges resulting from language difference
We won't treat you as strangers. We have been finding pleasant to share our culture and home living. We have family meals and morning tea-coffee time together as our family tradition. Feel free joining in. For meal, just let mum know in advance for her morning market shopping.
While we are both working, we would spare our time to guide you around. Our taste is the local so you won't find our much of our sharing in your guide book.
Neighbors are friendly and they know each others well. You would be greeted and helloed by many. People living inside The citadel are said to be more Hue living tradition and cultural.
Markets, family onwed mini Mart, stores and food courts are in walking distance and you can be sure of not being charged highly because you are tourists.
In generally, you can discover most of Hue from our house by walking and bicycles.
You are about 500 miters from the most visited historical site , The Purple Forbidden City. The Perfume river is about the same distance from the house. Quite many restaurants are nearby and it is up to you to choose tourist fancy restaurants or local ones.
Bicycles are provided. If you are motorbike licensed, you can also use motorbikes. For further travel, you can use motorbike or car.
Thông tin chính về phòng
Không gian

Chứa : 2

Phòng tắm : 2

Gường : 1

Kiểu giường : Giường nằm

Phòng ngủ : 1

Loại phòng: Phòng riêng

Không gian được cung cấp:

Giá

Khách thêm : Miễn phí / đêm

Chính sách hủy:

Đến / rời

- Giờ nhận phòng là 13

- Thời gian trả phòng là 12

Yêu cầu:
Không có bài đánh giá nào để hiển thị.