Tran Family Villas Boutique Hotel Hoi An Centrer – Hội An
Thành phố Hội An, Quảng Nam, Vietnam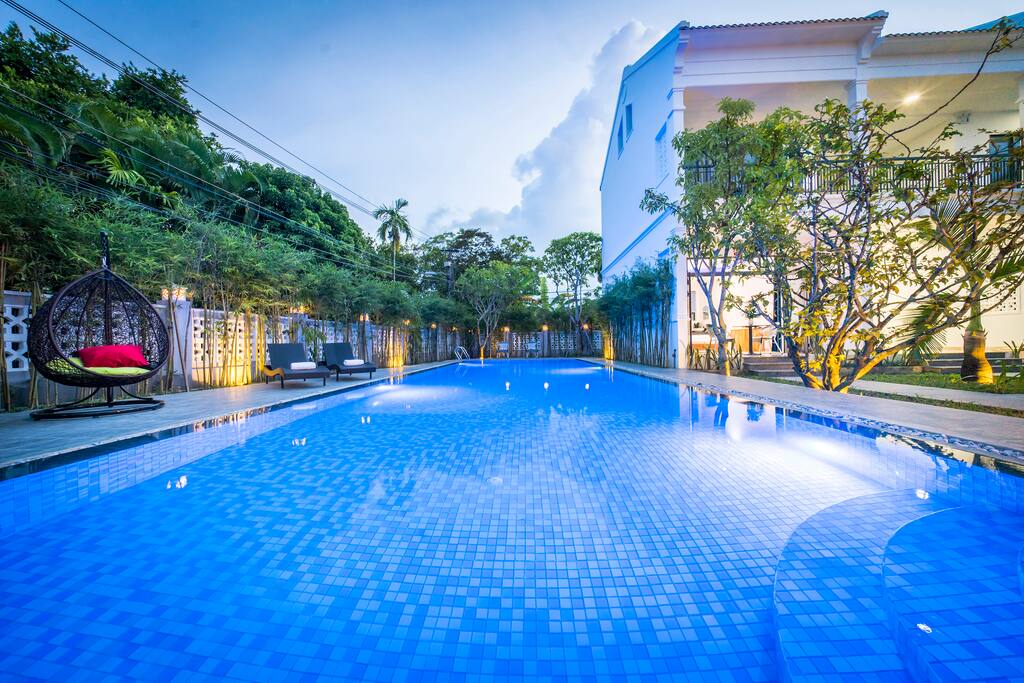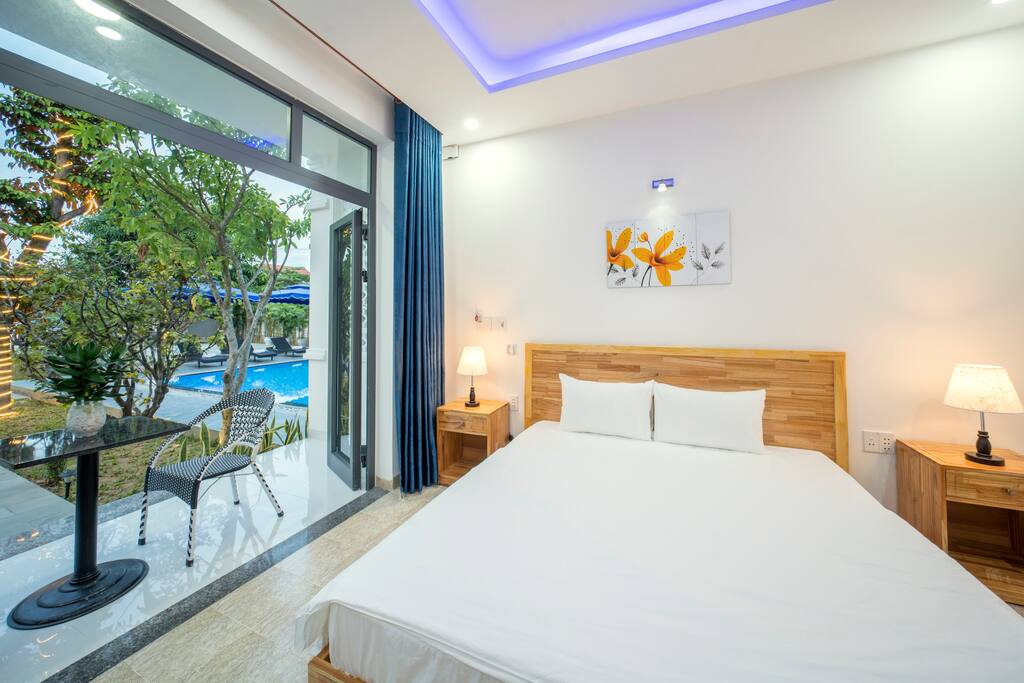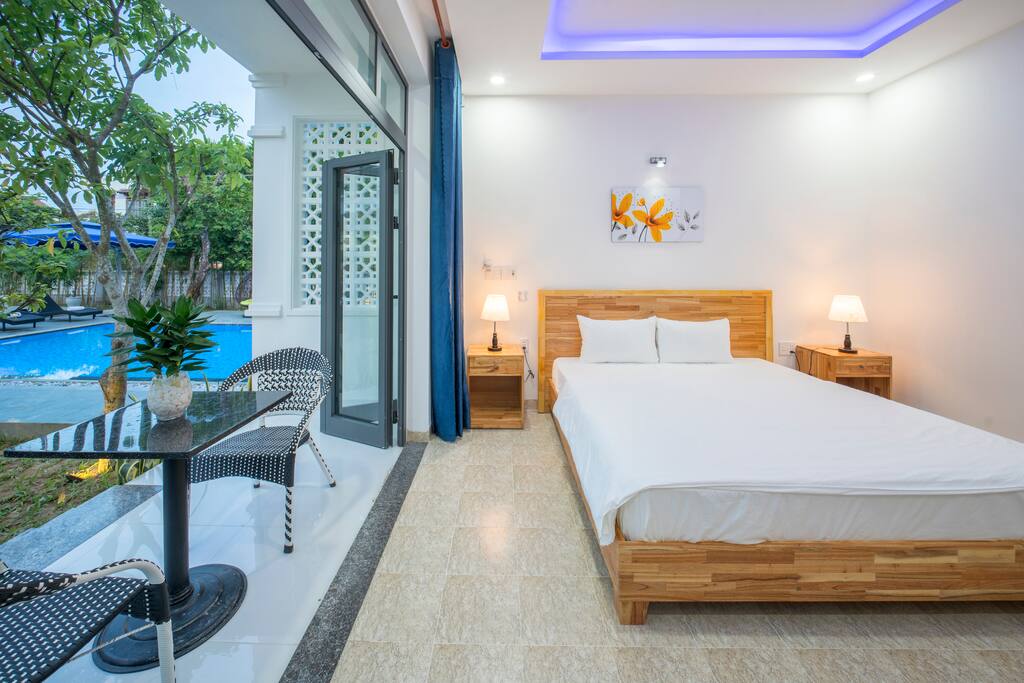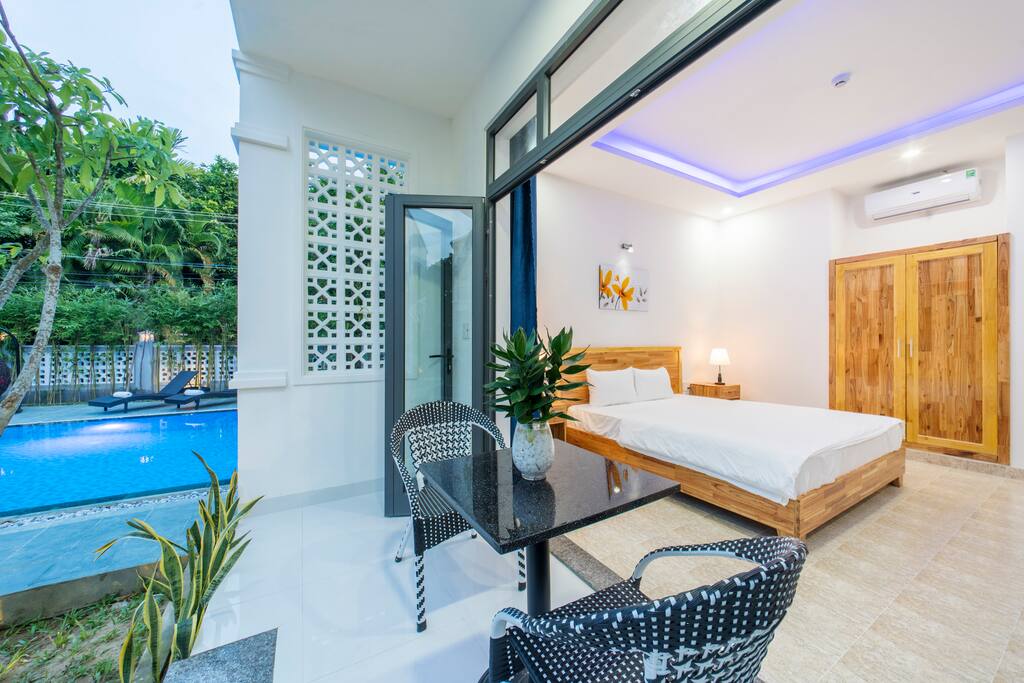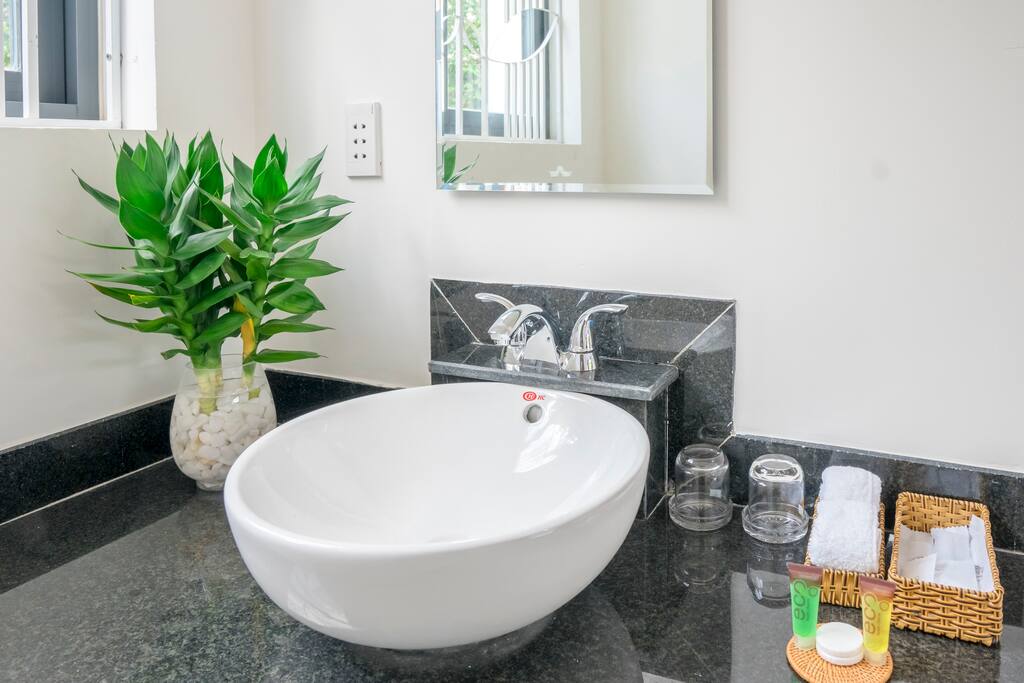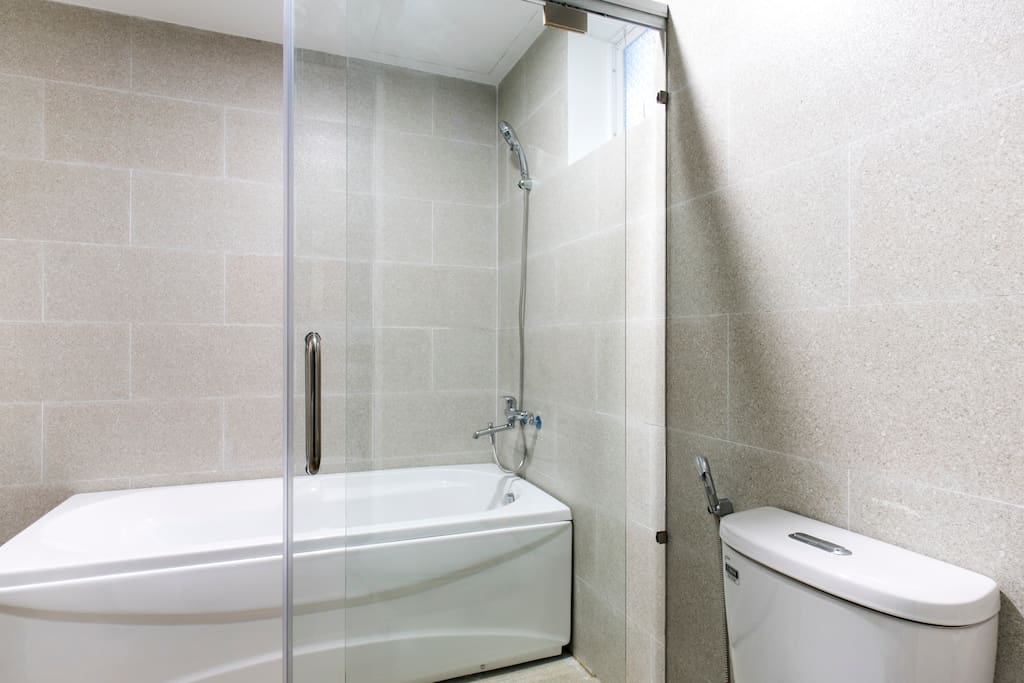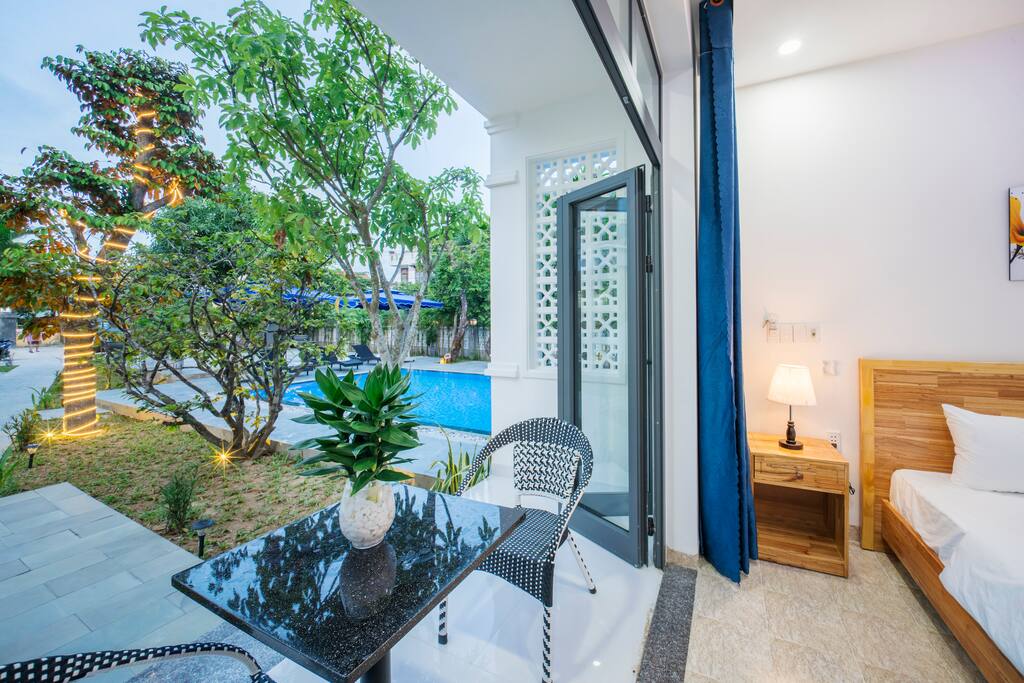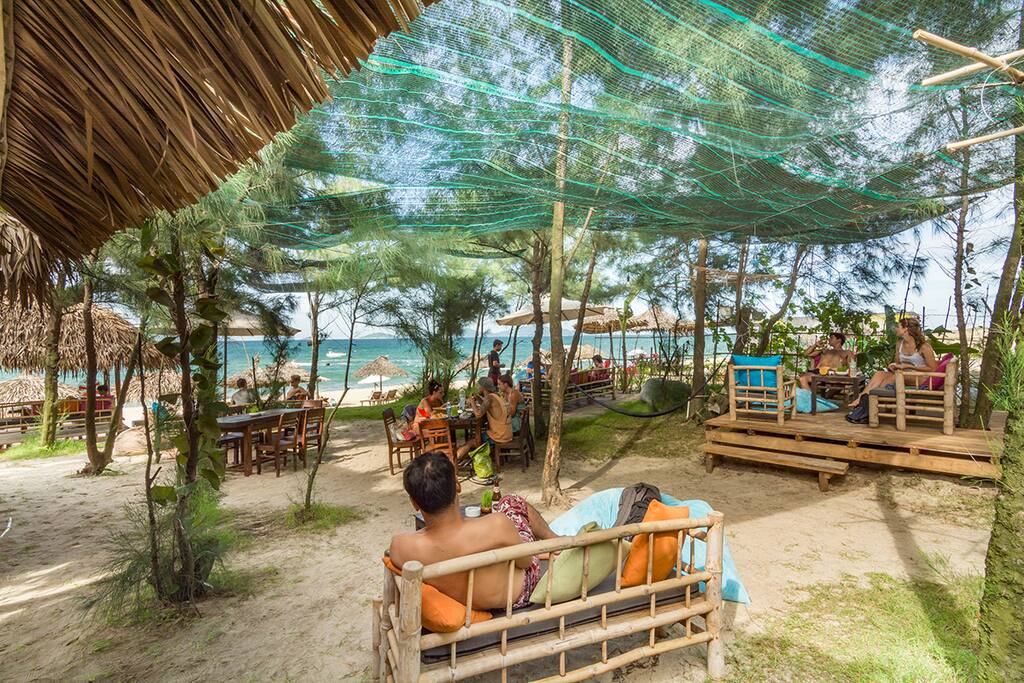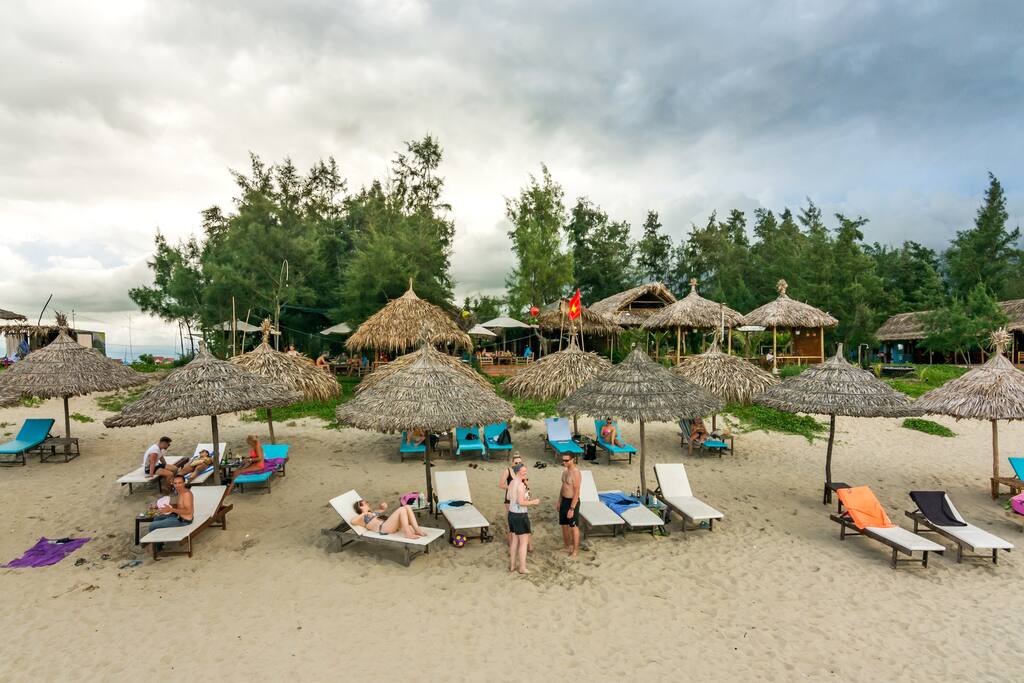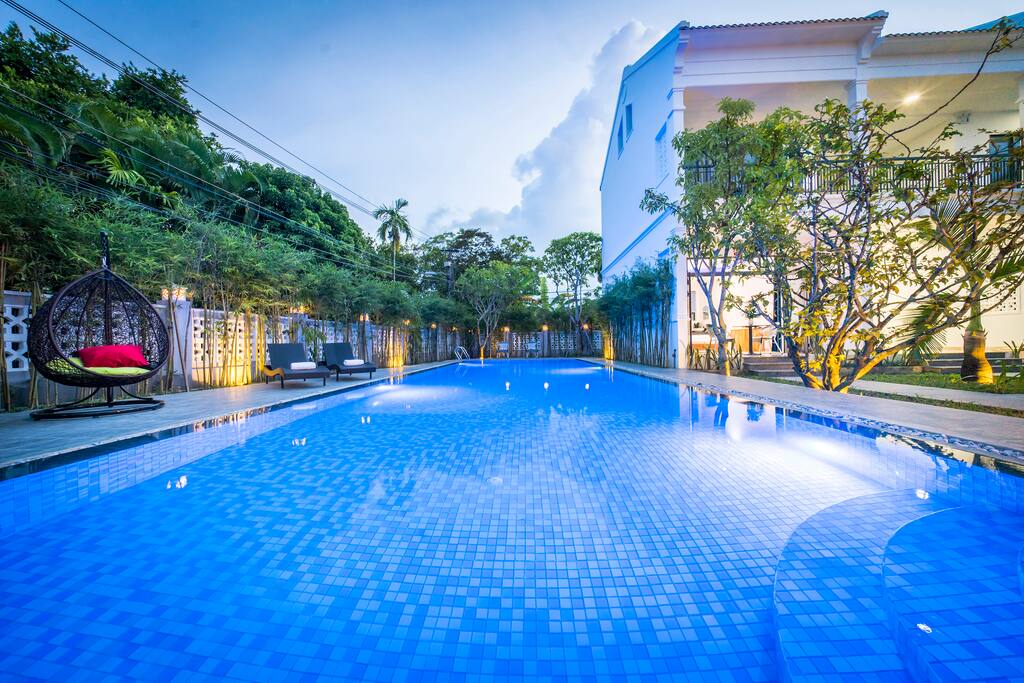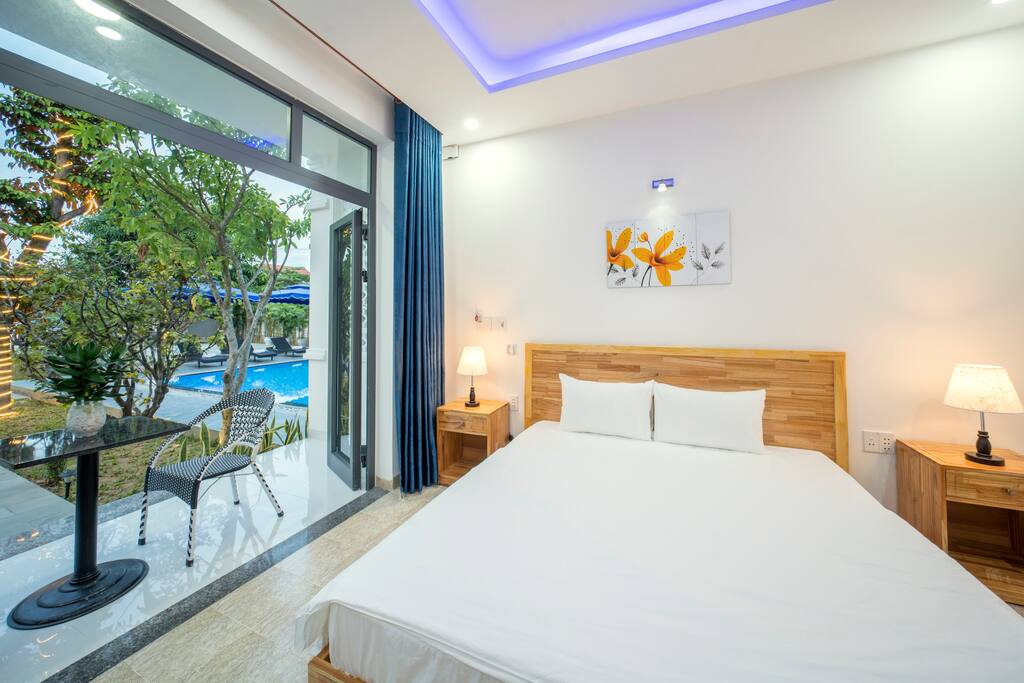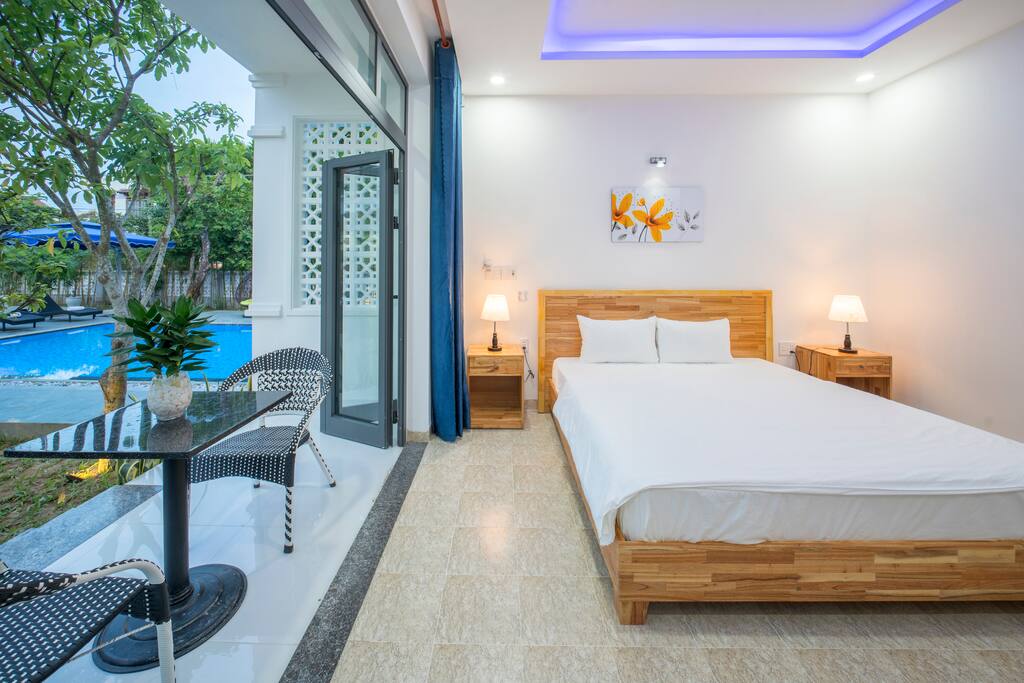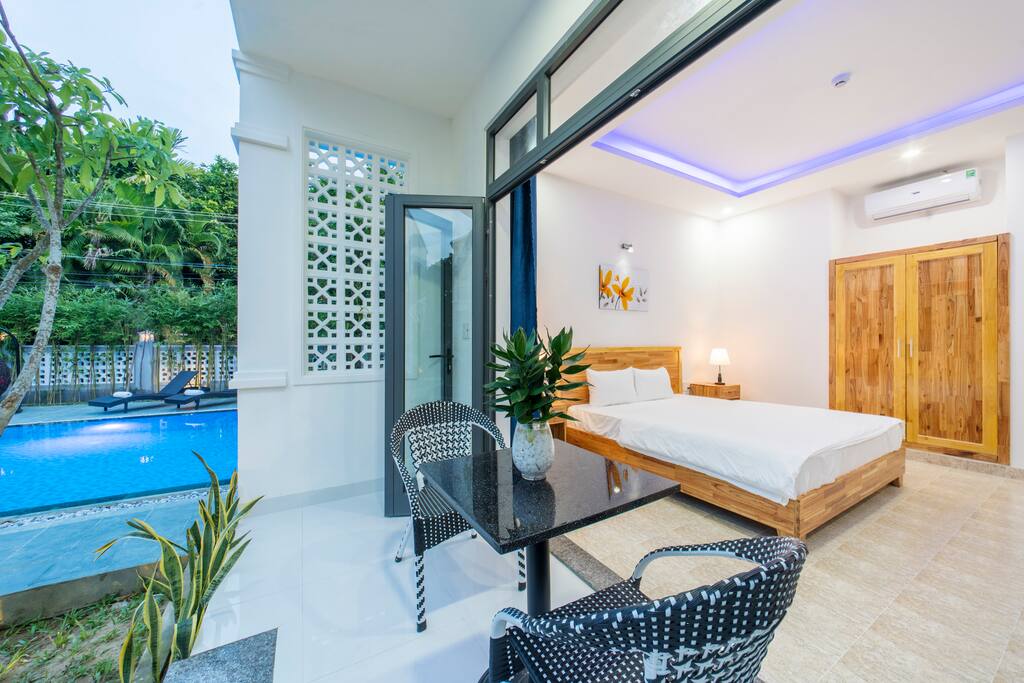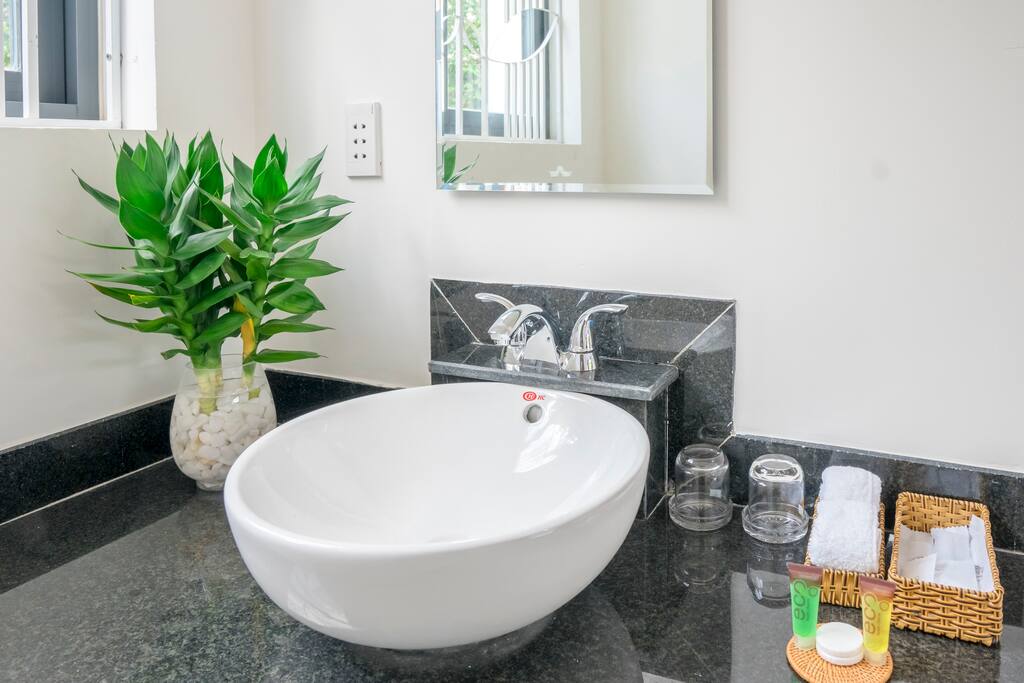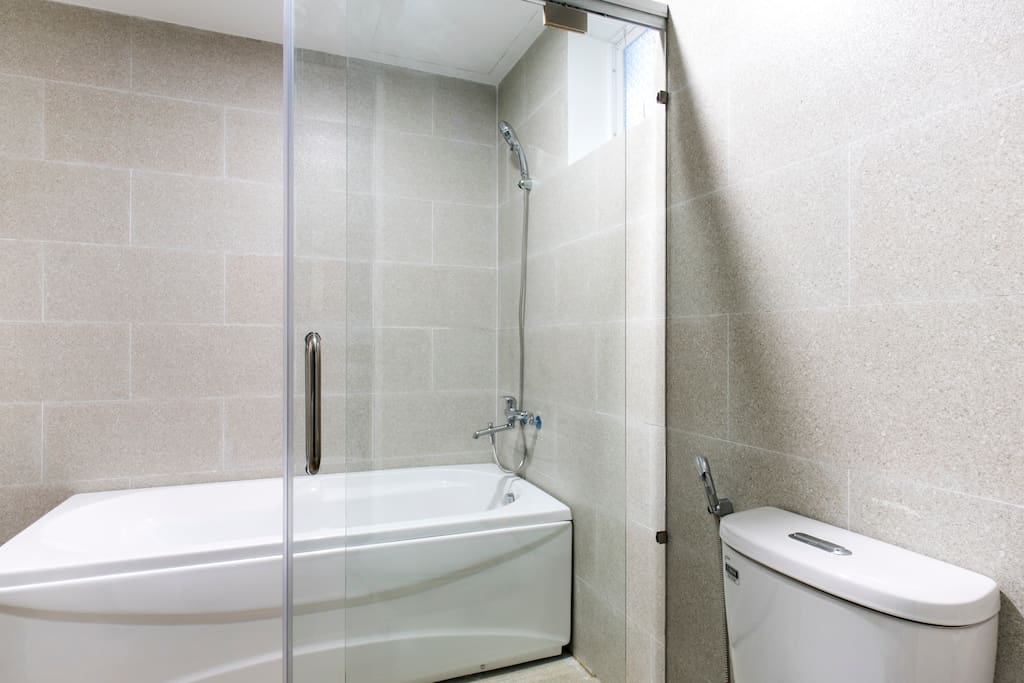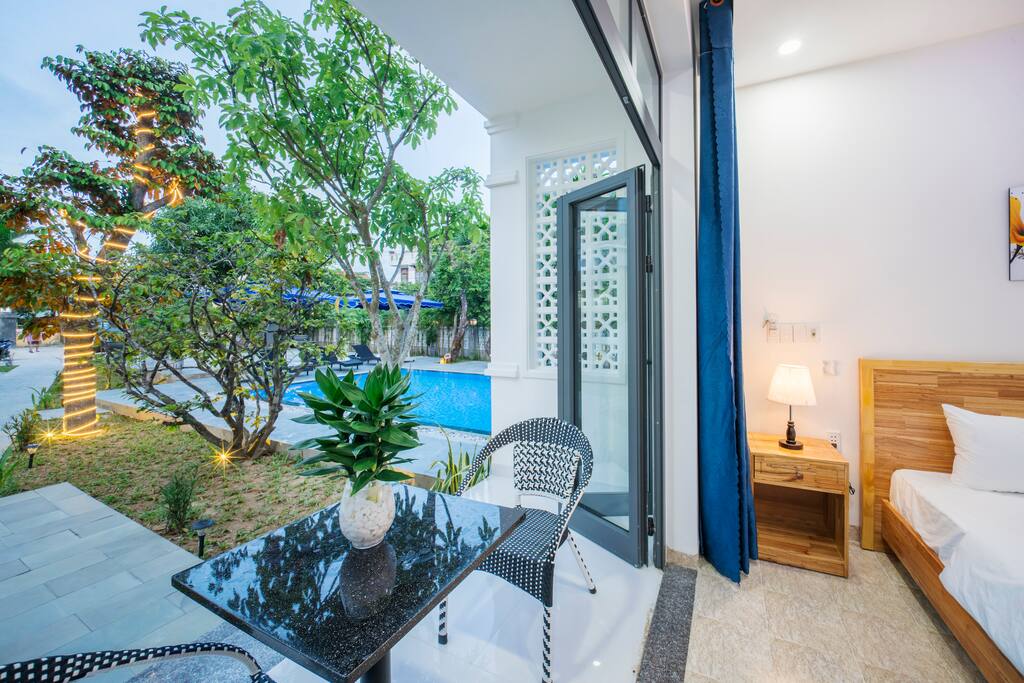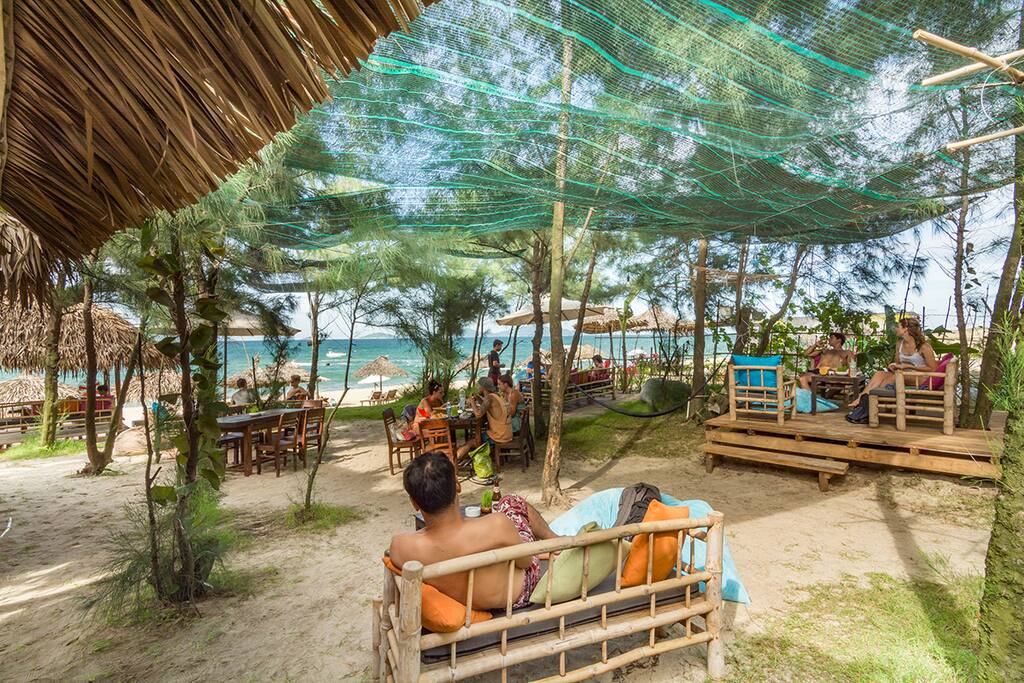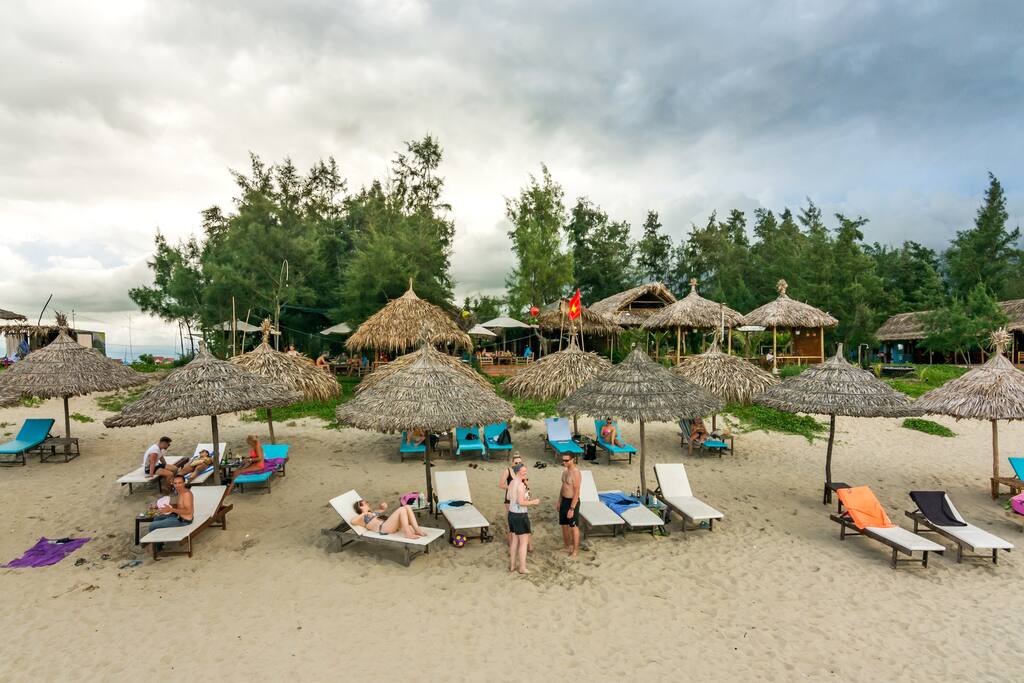 Về phòng này
Tran Family Boutique hotel is in the center of Hoi An ancient town, this elegant hotel in an airy Colonial-style building is a 5-minute walk from the Hoi An Ancient Town heritage site and a half kilometer from Hoi An bus station.
Bright rooms come with free Wi-Fi, flat-screen TVs, minibars and safes, offer tea and coffee free, plus balconies. and free desktop internet access. All feature antique furnishings, as well as garden and pool view /or Ancient Town views
This beautifully designed room comes equipped with everything you need for a pleasant stay – a comfortable king-sized bed topped with soft Egyptian cotton linens for a comfortable sleep, plenty of storage space for your stuff, a terrace to hang out in and read a book under the sun, and an en-suite bathroom for a warm shower. We have a beautiful green garden for some fresh air as well. Don't worry about lighting, as the windows bring in plenty of natural light to brighten up your stay!
You are able to wake up every morning to golden sunrays, a perfect introduction for a fun day out at the beach, or you can explore the magical Ancient Town or the tranquil Tra Que vegetable village, but then always come back and feel at home.
Unlike a lot of places, there's no curfew here. It's your own room with 24/7 access. And of course there is a lovely little yard outside for you to get some fresh air as you enjoy the greenery, and the front porch is a perfect reading spot. This will really be your home, so please feel free to use anything and get comfortable.
We have two friendly English speaking hosts that help with all the day to day needs while the owners, Susan and Van Anh, are always accessible to give suggestions for their favourite places in town or just to make home made infusion cocktails for guests looking to relax by the pool.
If you prefer to have complete privacy at the Room during your stay, let us know in advance and we can make the proper arrangements for your holidays
Neighborhood relationships in Hoi An
"Better a neighbor near than a brother far off", as the saying goes. In Vietnam, especially in the countryside, neighbor relationship sometimes is placed much greater emphasis than blood ties relationship. Neighbors are willing to help each other in special occasions as well as in daily life.
Hardly any Vietnamese household could hold weddings, funeral ceremonies and other kinds of cultural celebrations without the help of their neighbors. In case of emergency, neighbors are often right away present to lend you a hand. In villages, after finishing a long day of hard working, neighbors often get together to have idle chats and play leisure games such as Tai Chi. They are also participate together in communal activities; accordingly, their relationship is getting closer.
However, in cities, recently, when city-dwellers often lock themselves in their private houses, allergic to idle curiosity of others about their personal life, neighbor relationship seems to fade away with time. However, it is not the whole picture. Although people scarcely invite their neighbor into their houses to have a cup of tea or have an idle talk, you maybe see housewives talking together in street corners or in a market while their husbands perhaps are gathering in a pub or having tea in a corner street elsewhere.
Getting around
The beach, local market, pharmacy, convenience stores and restaurants are all 1 to 5 min walk away.
Taxi, bicycles, motorbikes can easily be arranged by our staffs at the house.
We have bicycles at the house and you are welcome to use them.
Having a great holiday should always be about treating yourself and at the Tran Family Villas Boutique Hotel we try to keep this mantra at the heart of everything we do and personalize your stay to your own needs. Guests have access to their own bicycles to go exploring, to a vast array of board games, and to our personal library. There is also lounging around the pool on your own giant sunbed and sipping on one of the cocktails from our well stocked bar. So if its a special occasion, just let us know and we can plan something special for
Thông tin chính về phòng
Không gian

Chứa : 2

Phòng tắm : 1

Gường : 1

Kiểu giường : Giường nằm

Phòng ngủ : 1

Loại phòng: Phòng riêng

Không gian được cung cấp:

Giá

Khách thêm : Miễn phí / đêm

Chính sách hủy:

Đến / rời

- Giờ nhận phòng là 14

- Thời gian trả phòng là

Yêu cầu:
Tiện nghi chính
Pool, Wifi, Kitchen, Breakfast
Không có bài đánh giá nào để hiển thị.