Villa Kunterbunt Mui Ne, Vietnam – Schnitzel
Thành phố Phan Thiết, Bình Thuận, Vietnam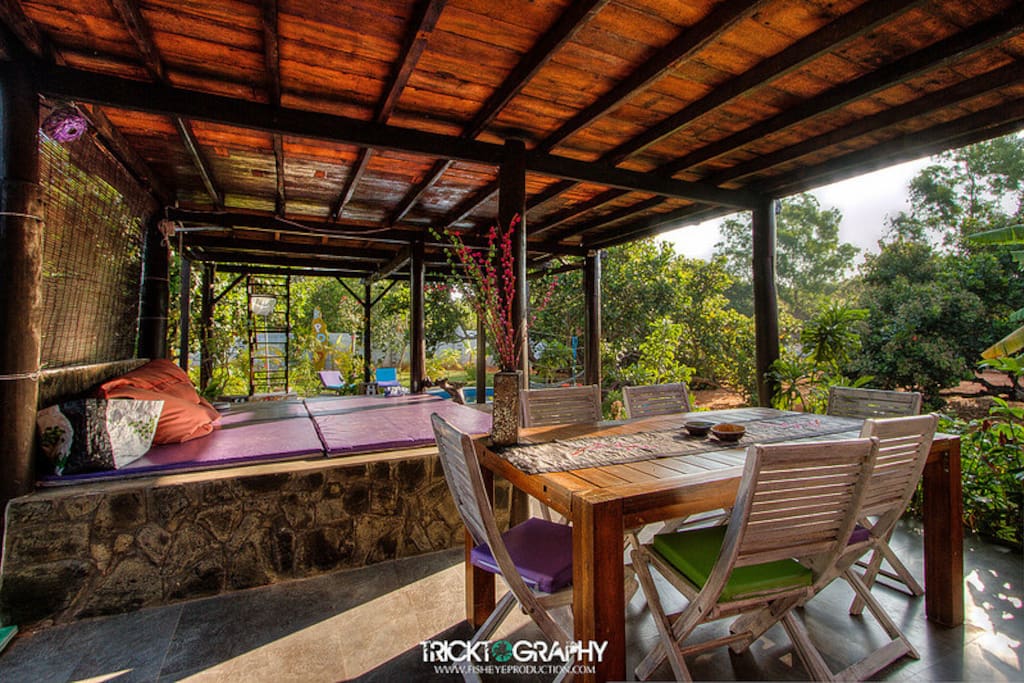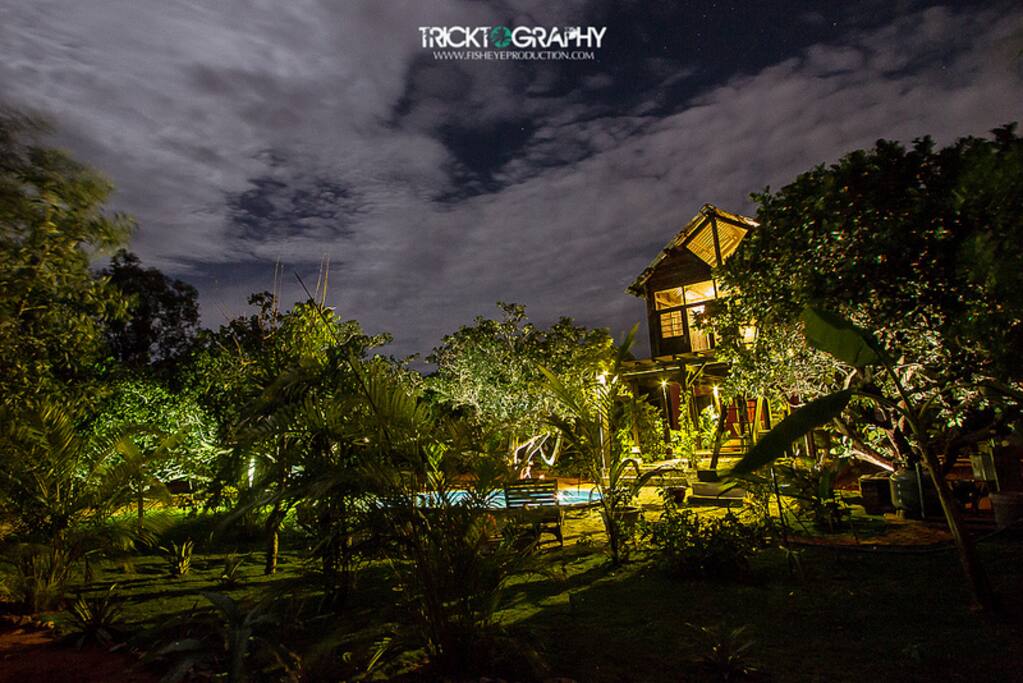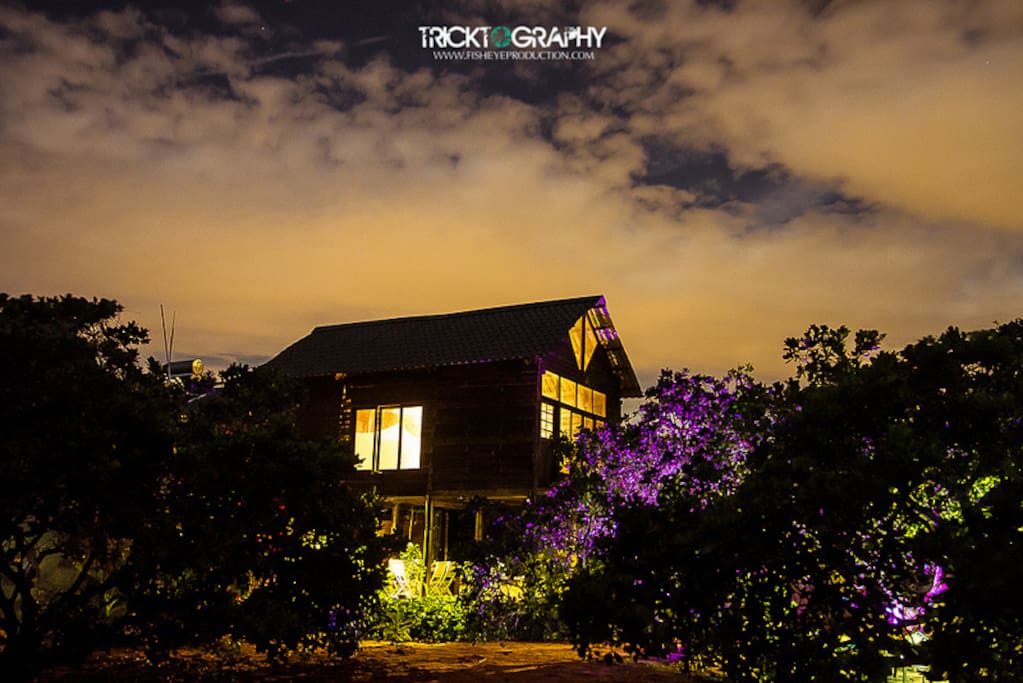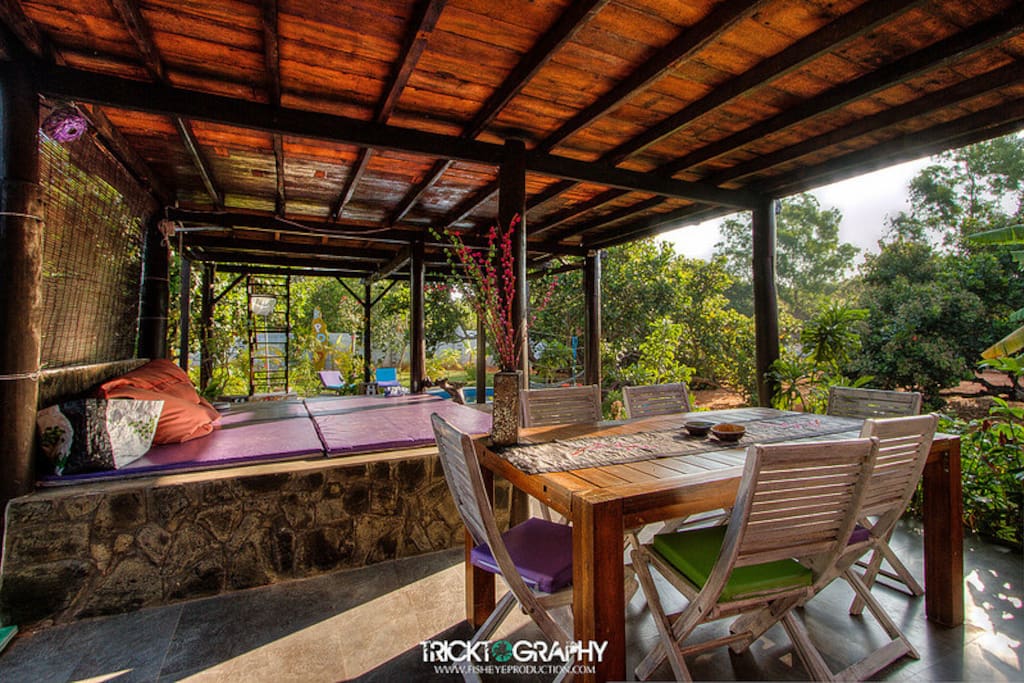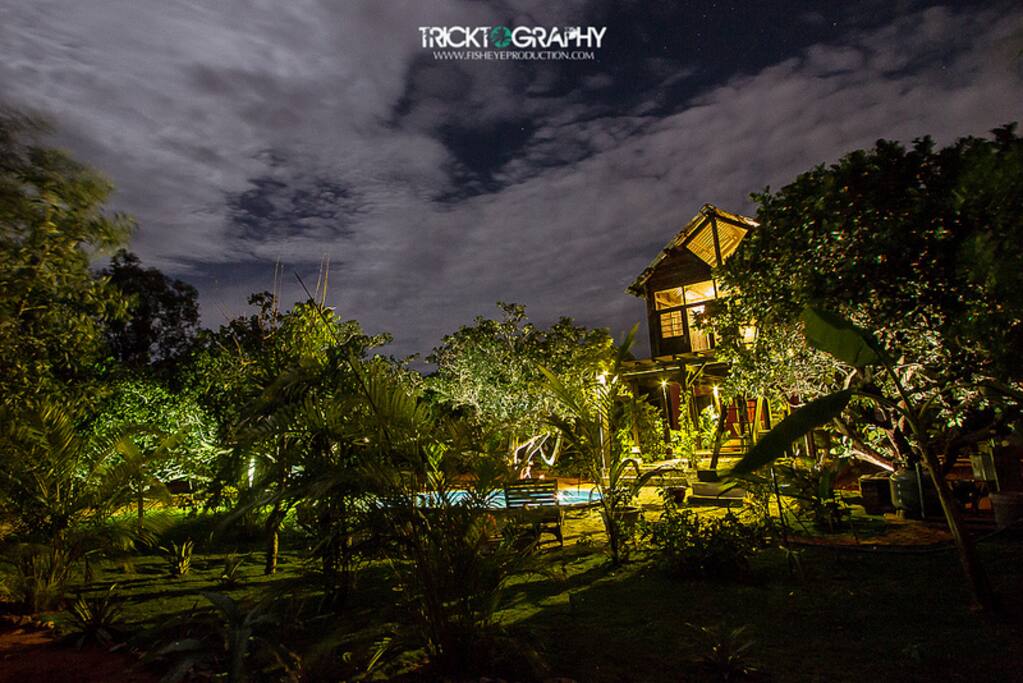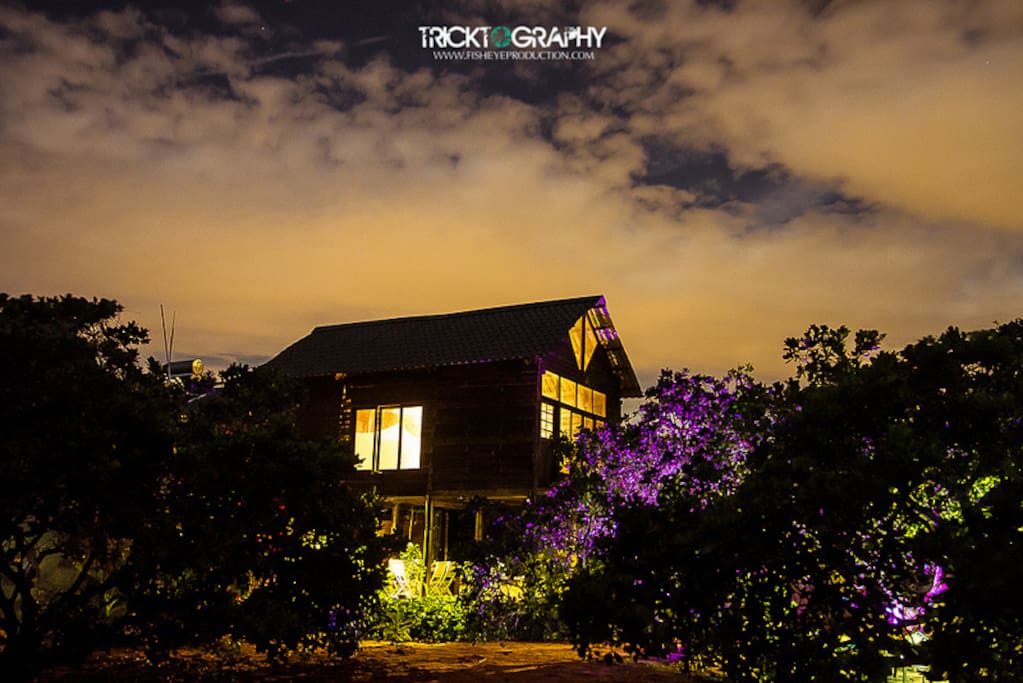 Về phòng này
Located in a rural area surrounded by Cashew nut trees, the Villa is great if you want to get away from the main beach strip and explore the real Vietnam.
As you can see in the pictures, this is not the classical holiday house. It is a bit different and quirky and still has a few white walls that can be drawn on by you. Many parts are made out of recycled materials, e.g. the 12 year old upper wooden house has been moved from the beach to this location. Therefore, not every window slides open like in its young days. So if you expect a perfect 5 star accomodation, this is not the place for you. But this villa has character and lots of stories to tell. And the price reflects the little imperfections too. We have our own well and a solar hot water system on the roof. The area is rural and quiet and ideal for walks to explore the local Vietnamese neighborhood. We have 1 dog and an anarchist cat on the property who will be delighted to share the space with you :).
PLEASE NOTE: as the house is surrounded by nature and in the tropics, it is unavoidable that nature is visiting us in the house. So you will encounter mostly friendly insects or animals, mainly ants, geckos, spiders (not dangerous). We clean the house every day but do not want to spray or raid the premises if unnecessary. So during your stay, please help us by putting away food or other things that can attract more little friends in closed containers or the fridge. And let us know when you are not comfortable with some visitors or new found friends so we can try to find a solution best for everyone :). Thank you for your understanding.
The rental includes the whole house.
A lovely couple, Ira and Johnny, are living in a house next door. He is a Dj (but will only play music if you are keen on hanging out) and she is a wonderful person that can help you out with all the questions you have during your stay.
Mui Ne beach developed into a popular little beach place. If you are looking to experience a bit of the real Vietnam it is not far away. Only a 5 to 10 minute drive to our place and you are surrounded by local farmers and families.
Being able to drive a motorbike is recommended. Otherwise a taxi can bring you to the beach or the next bus station.
We are located around 3 km away from the beach with no access to public transport. Taxis are available. If you are able to drive a motorbike it helps, especially because it is also an awesome place for day trips around the area.
Thông tin chính về phòng
Không gian

Chứa : 6

Phòng tắm : 1

Gường : 3

Kiểu giường :

Phòng ngủ : 3

Loại phòng:

Không gian được cung cấp:

Giá

Khách thêm : Miễn phí / đêm

Chính sách hủy:

Đến / rời

- Giờ nhận phòng là 14

- Thời gian trả phòng là 11

Yêu cầu:
Không có bài đánh giá nào để hiển thị.