HUGE-STYLISH- TOWN HOUSE FOR BIG GROUP NEAR CENTER – Vinh
Bình Thạnh, Hồ Chí Minh, Vietnam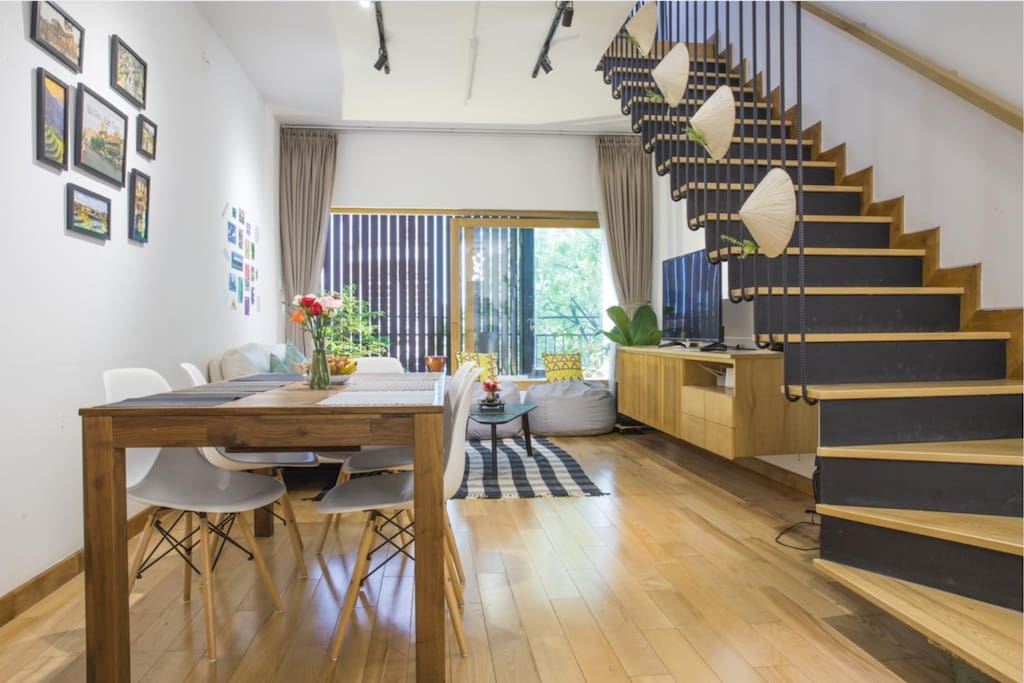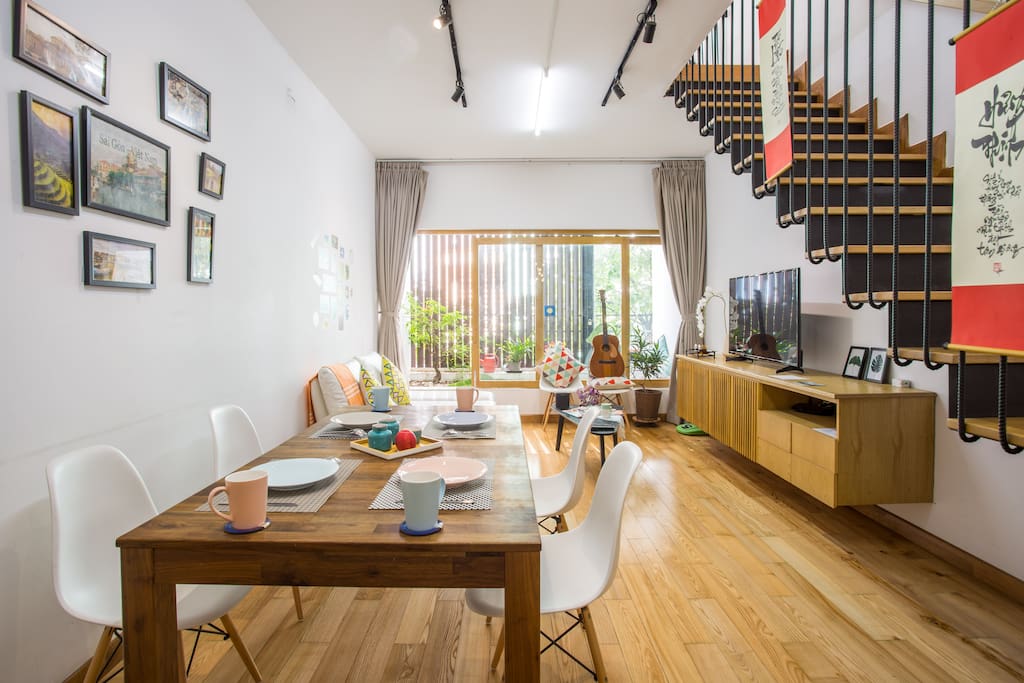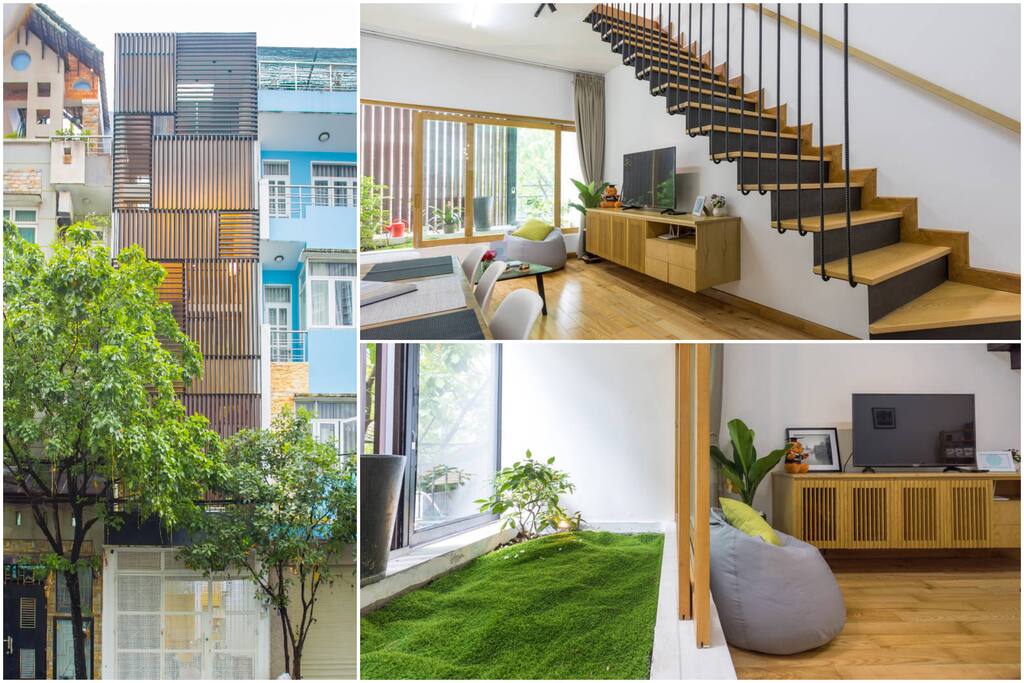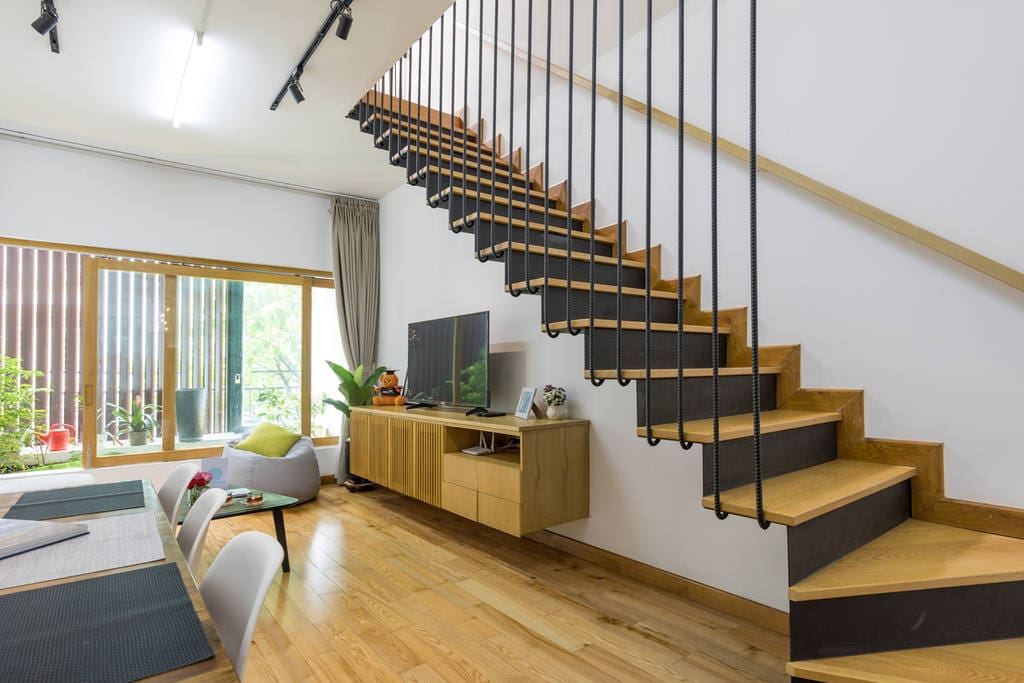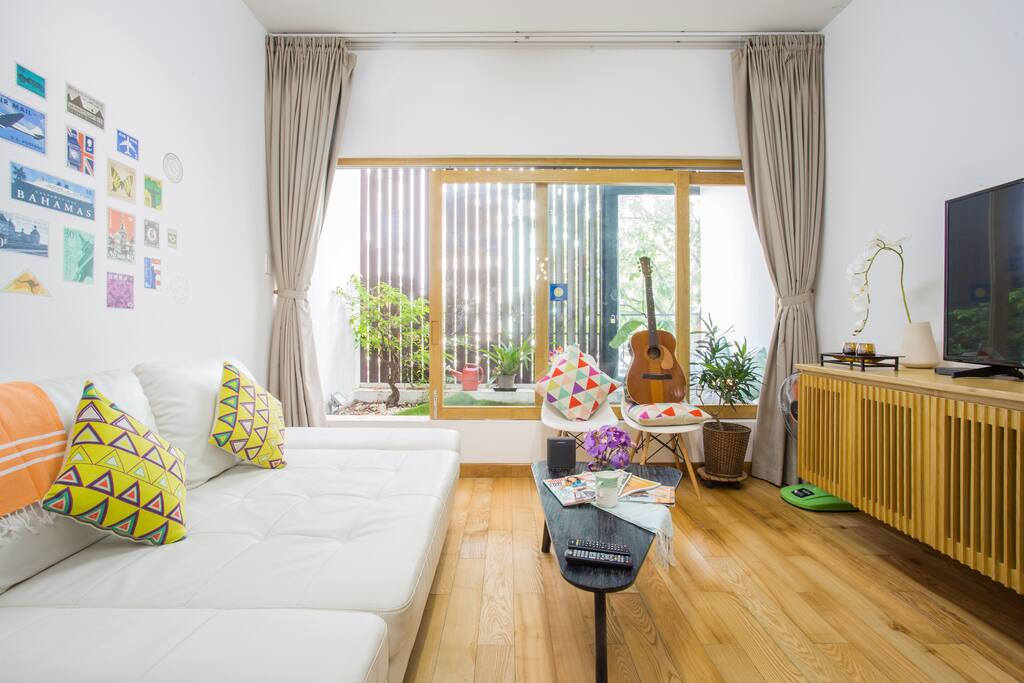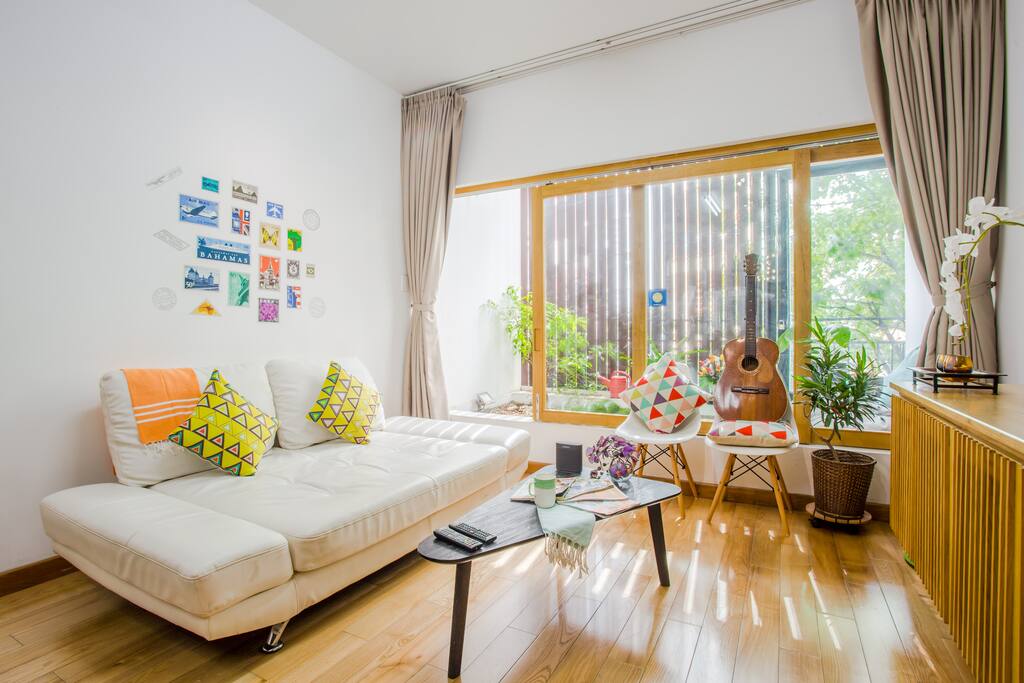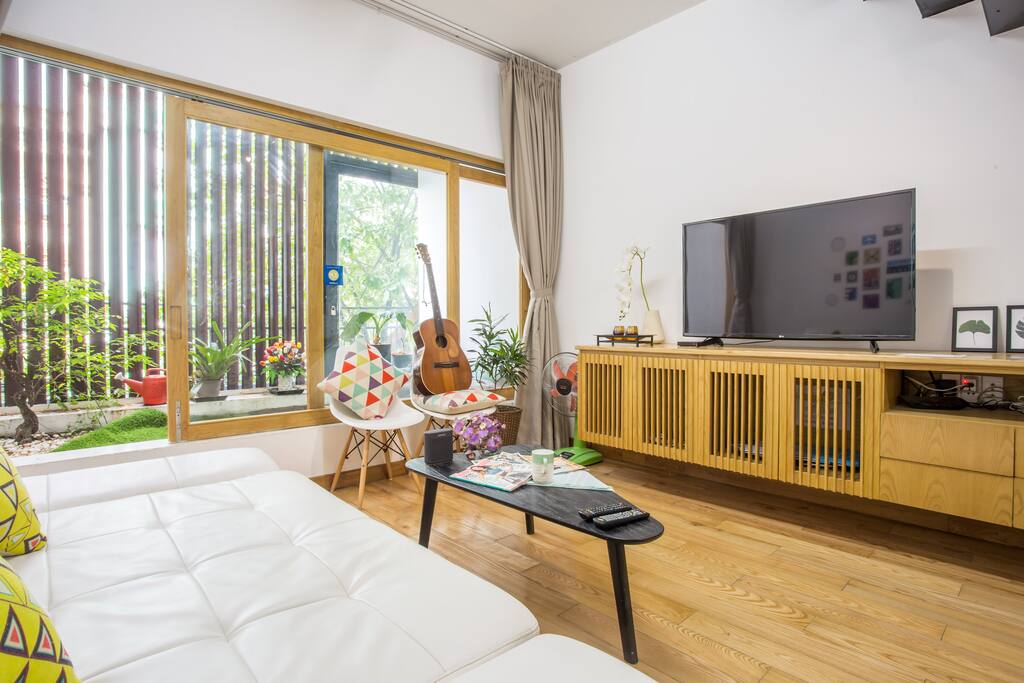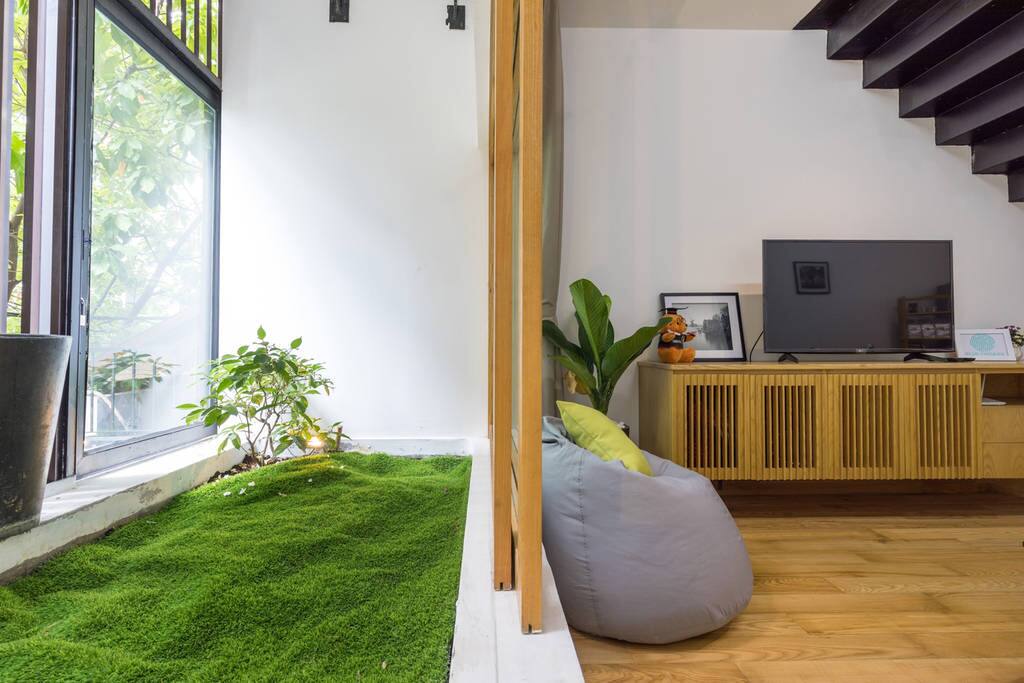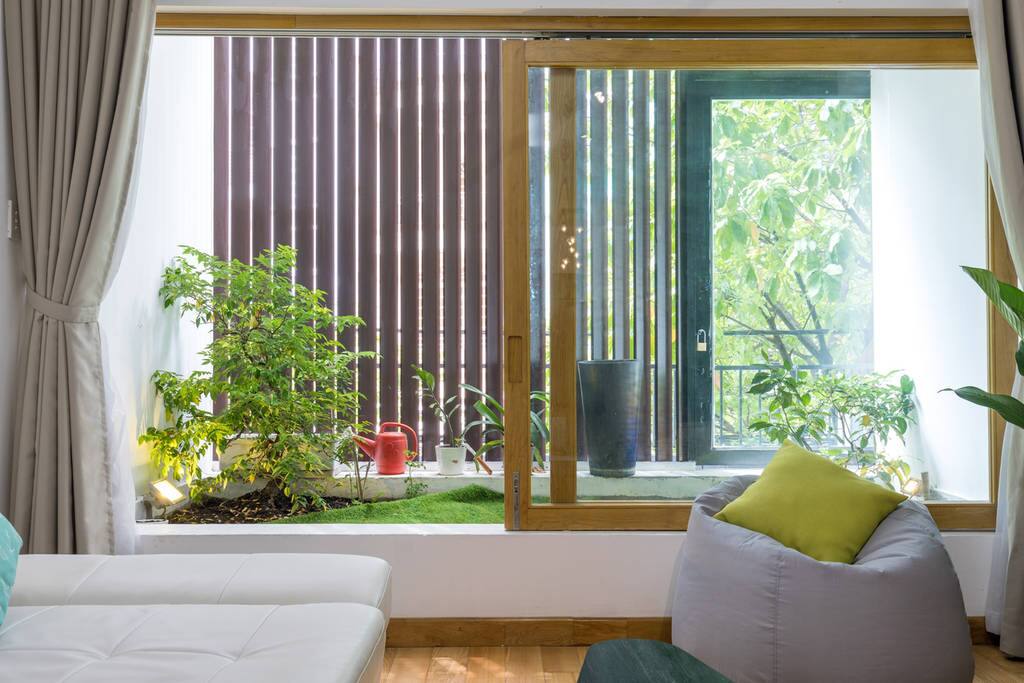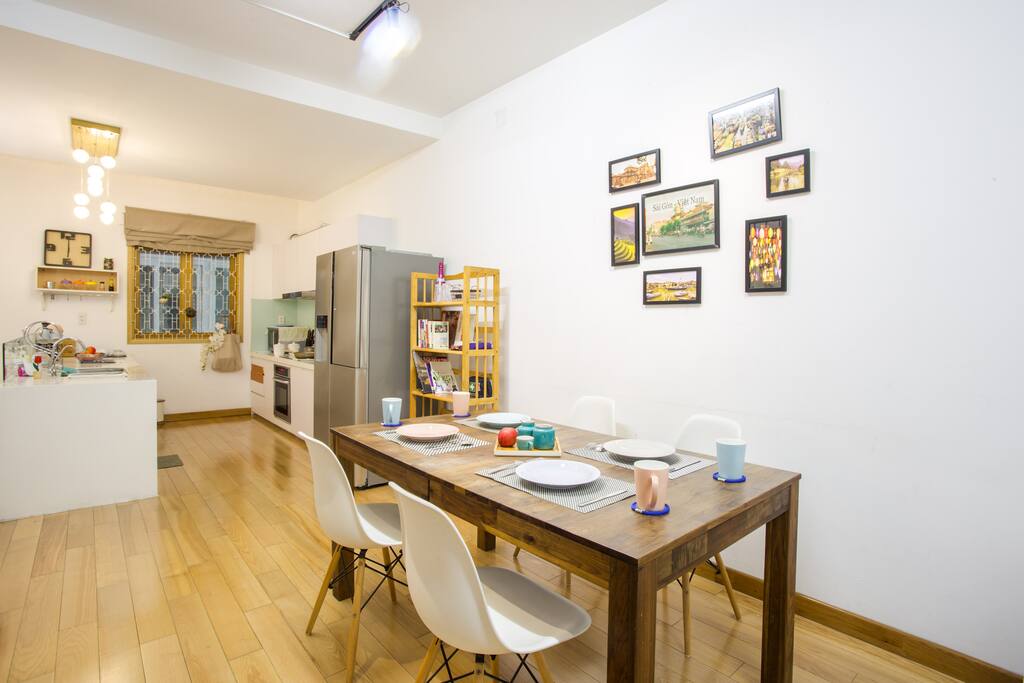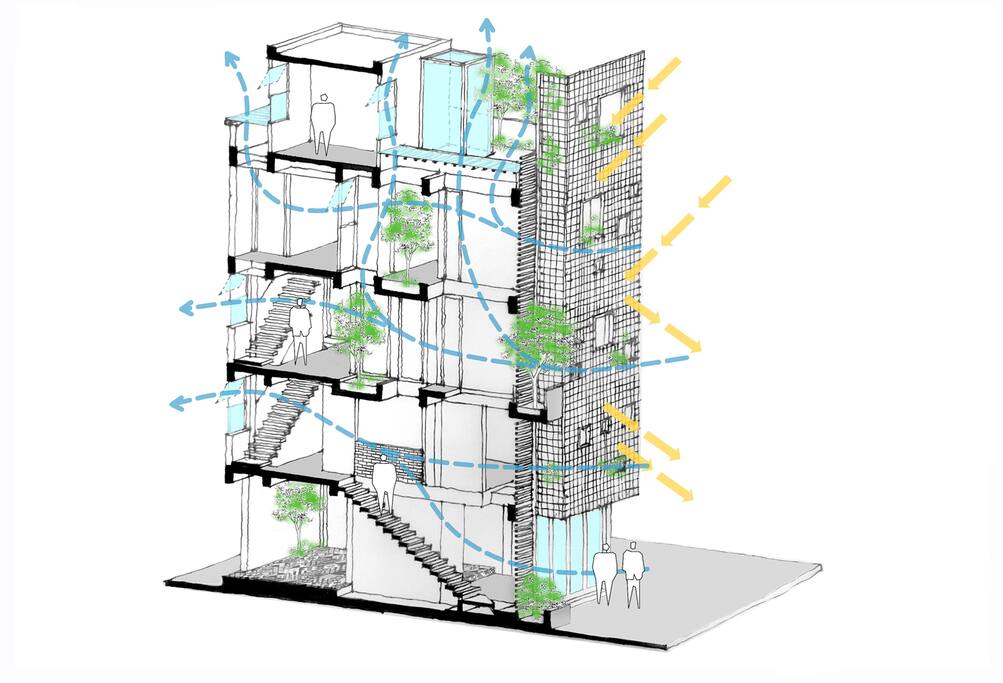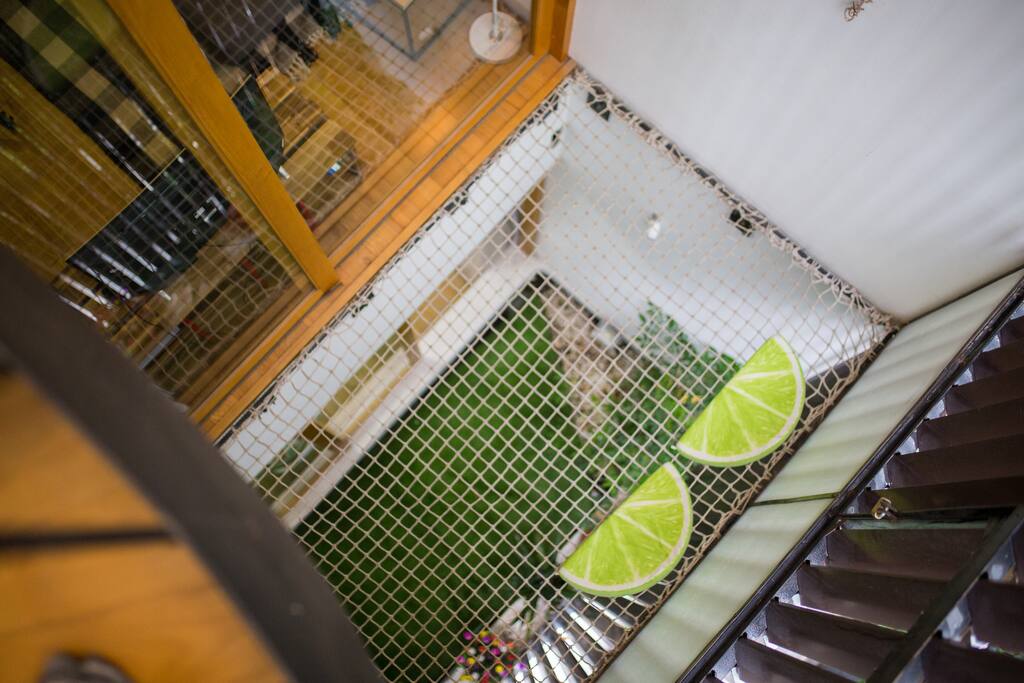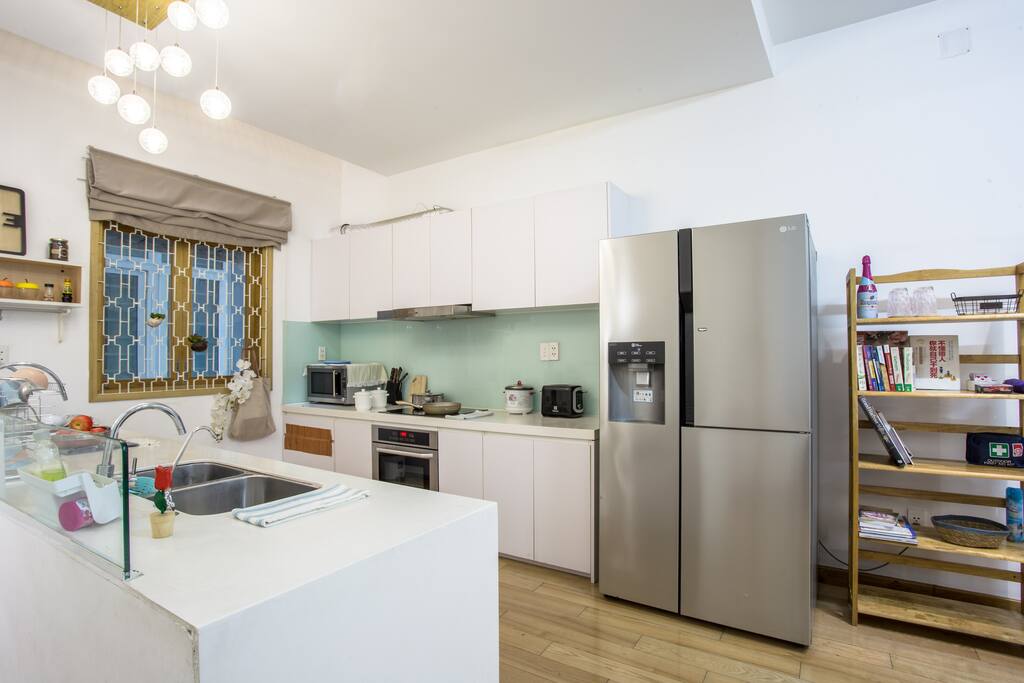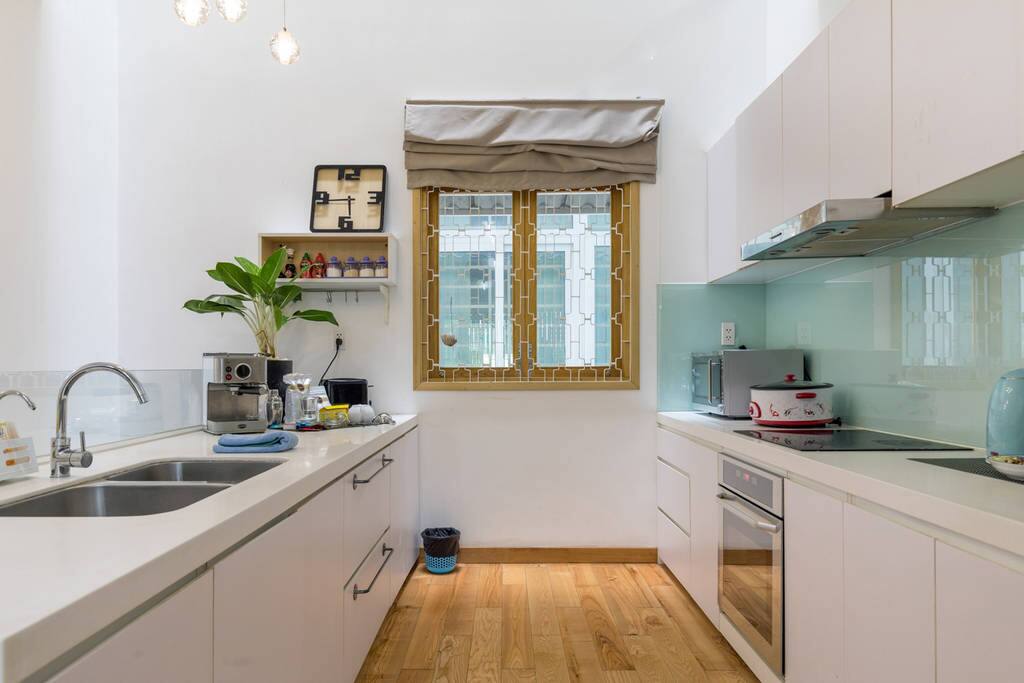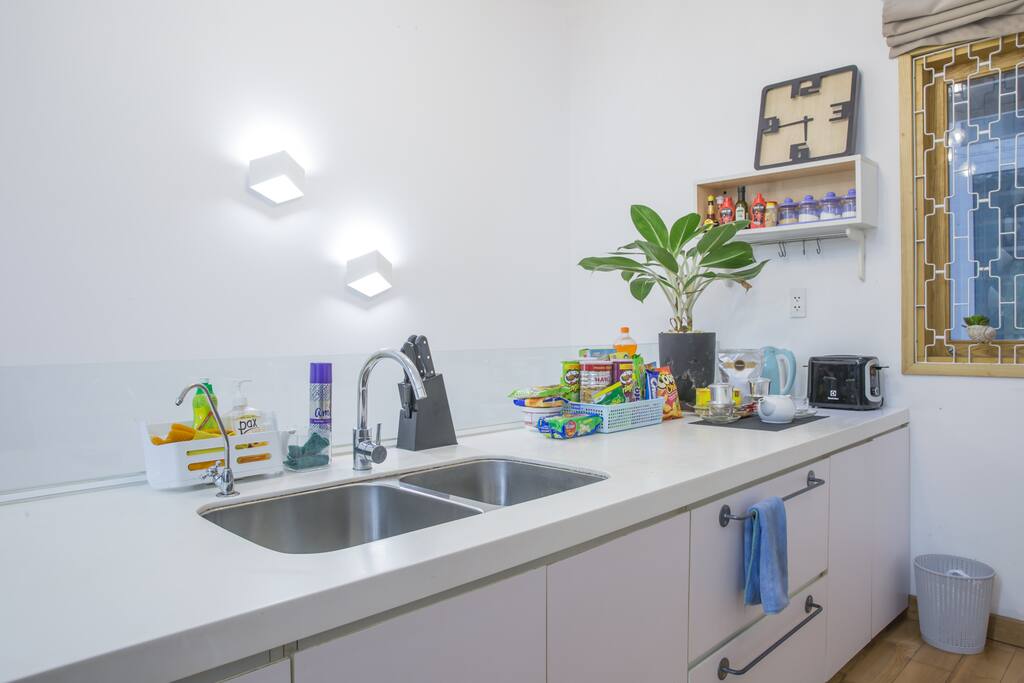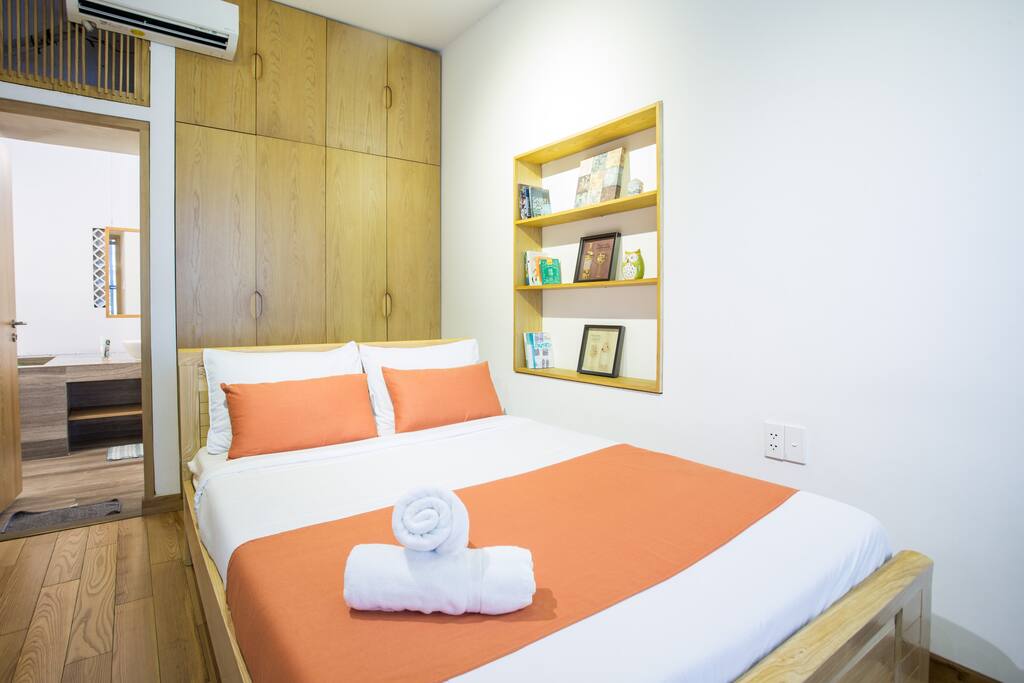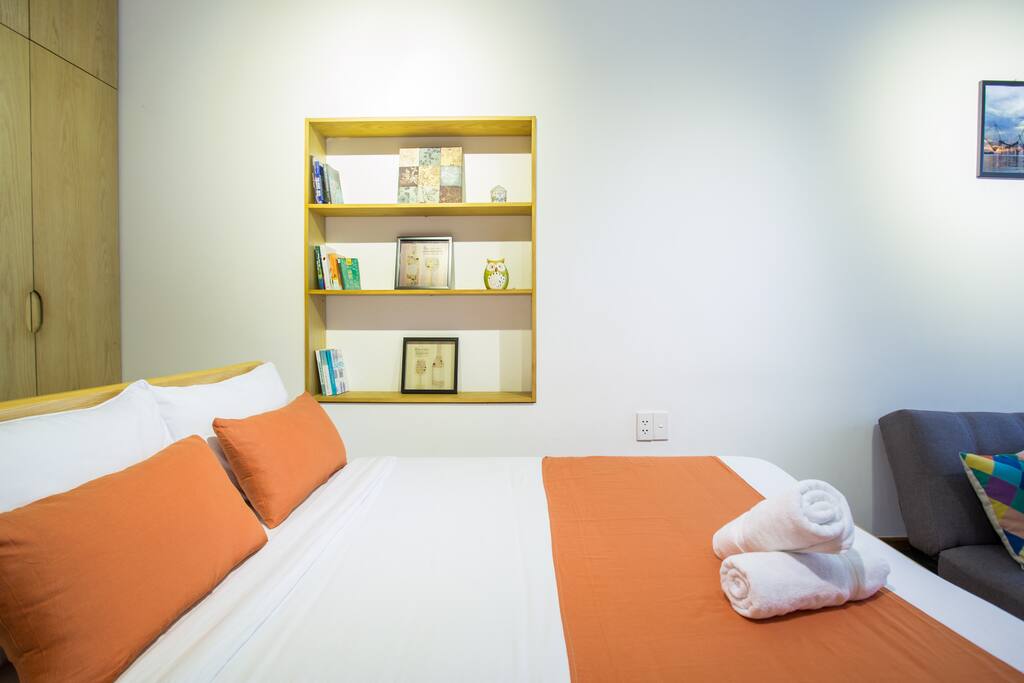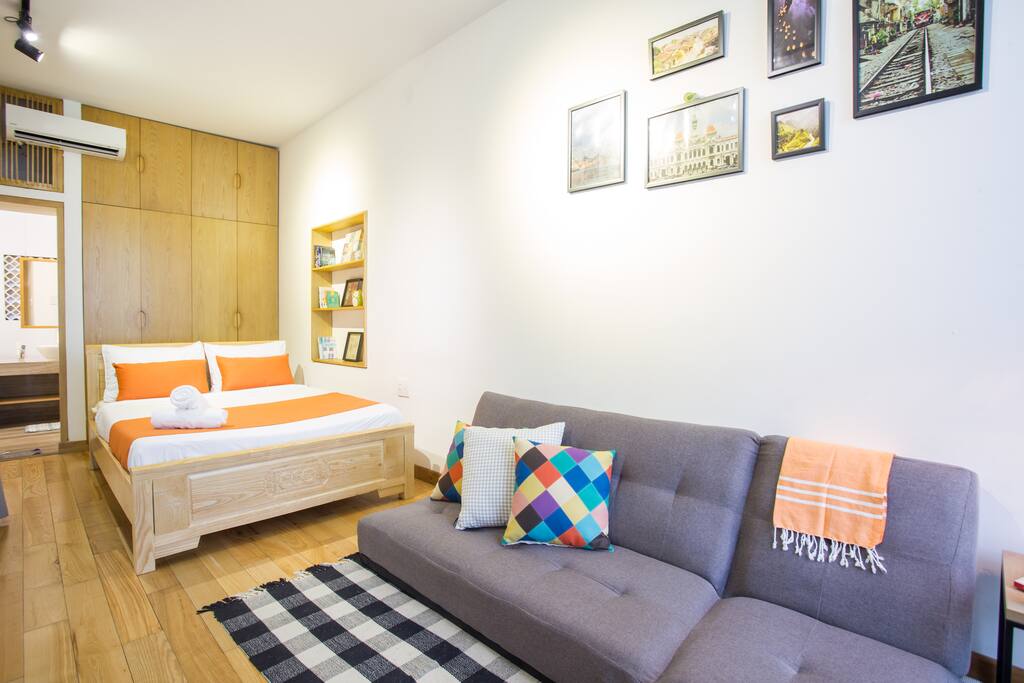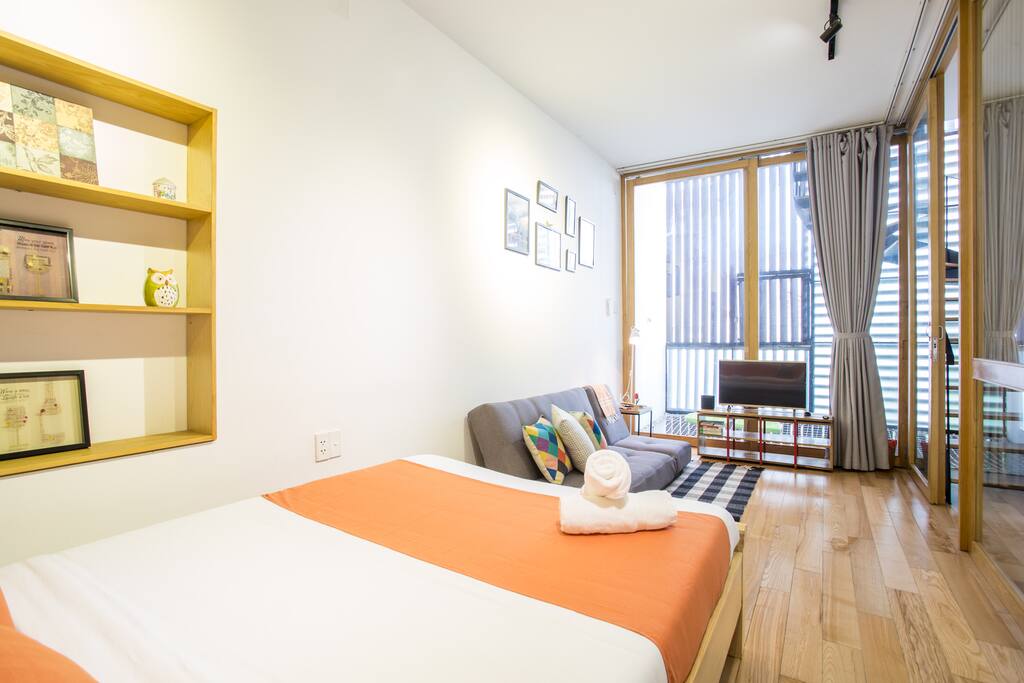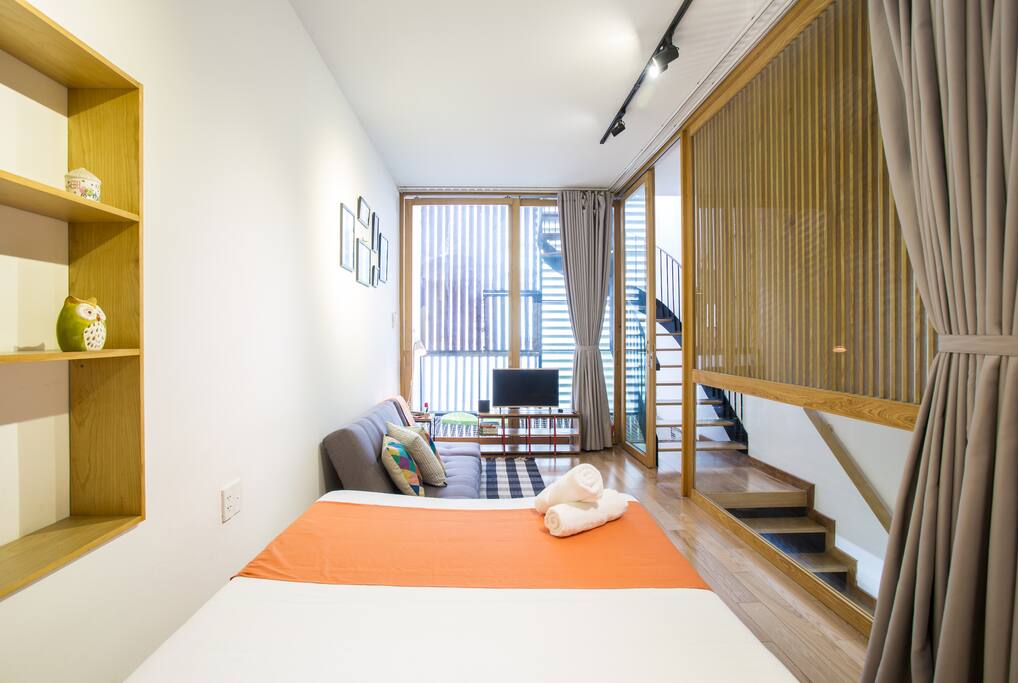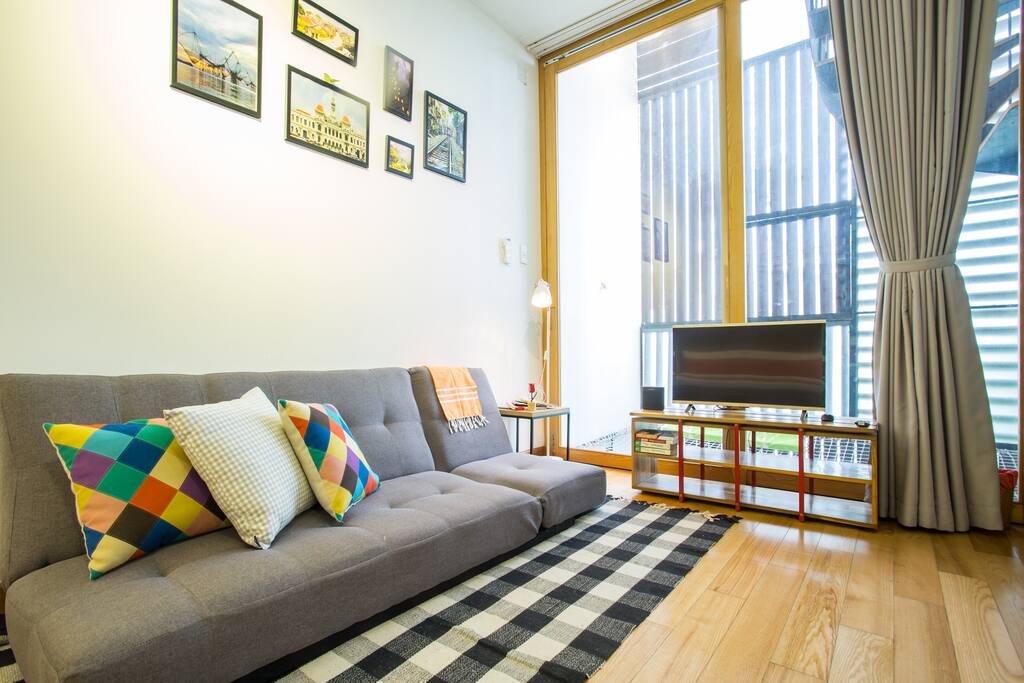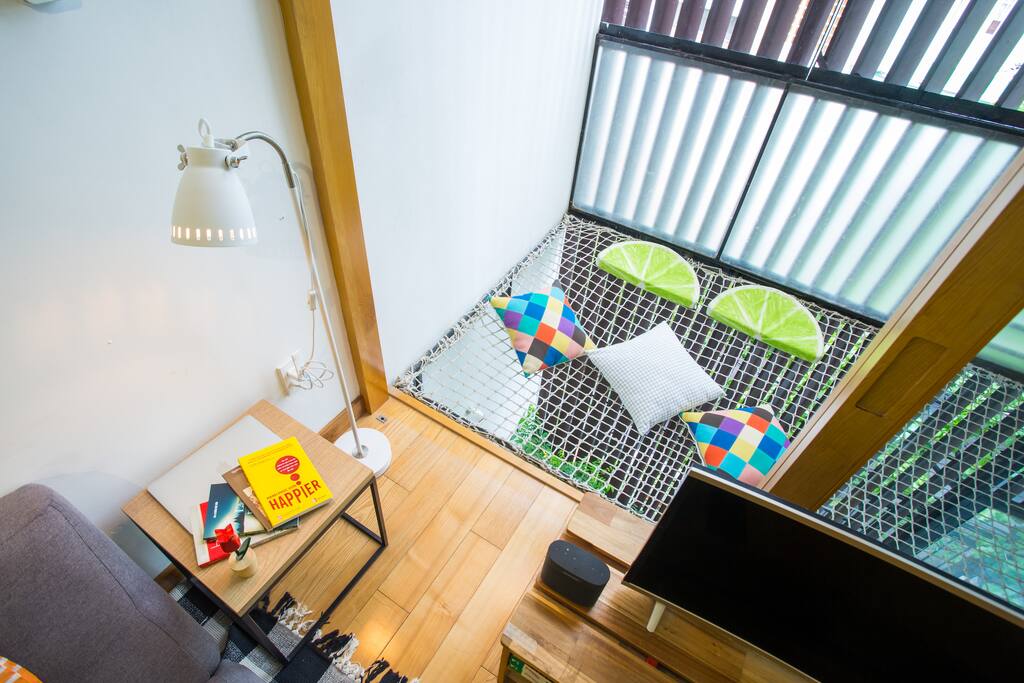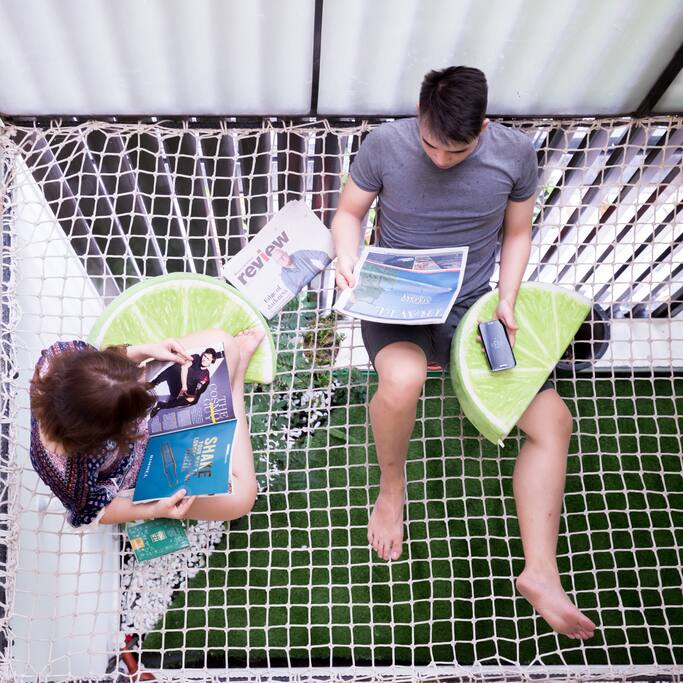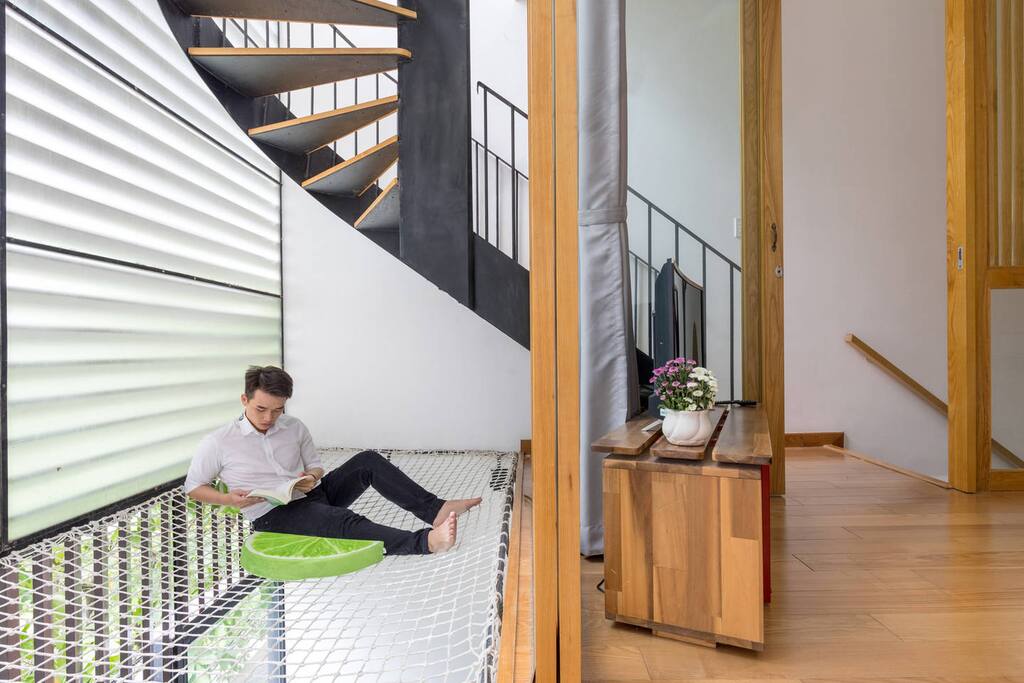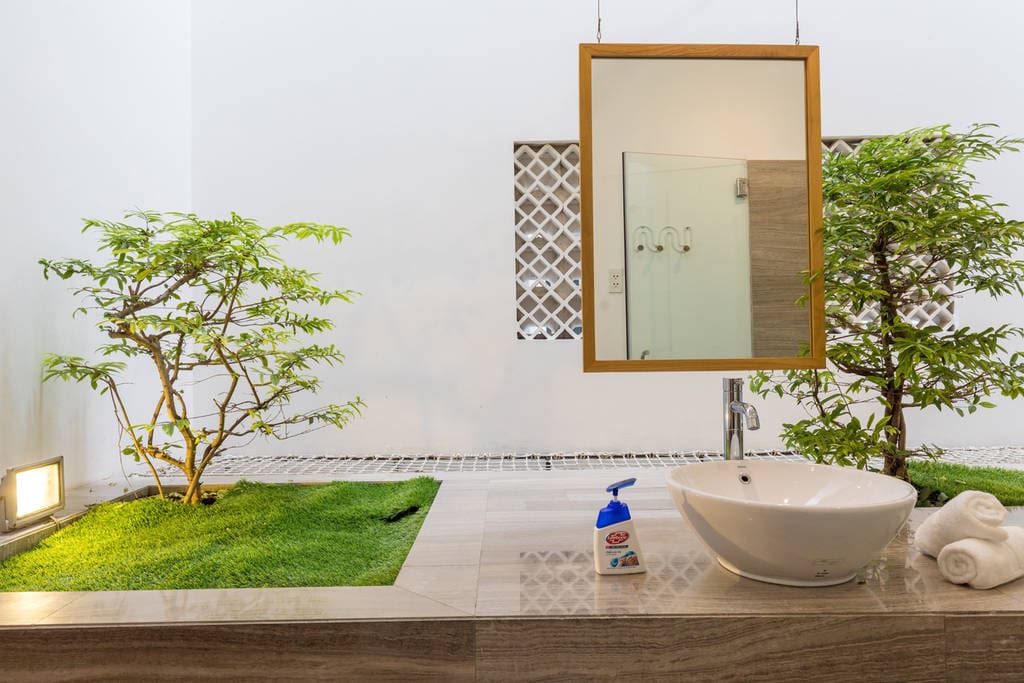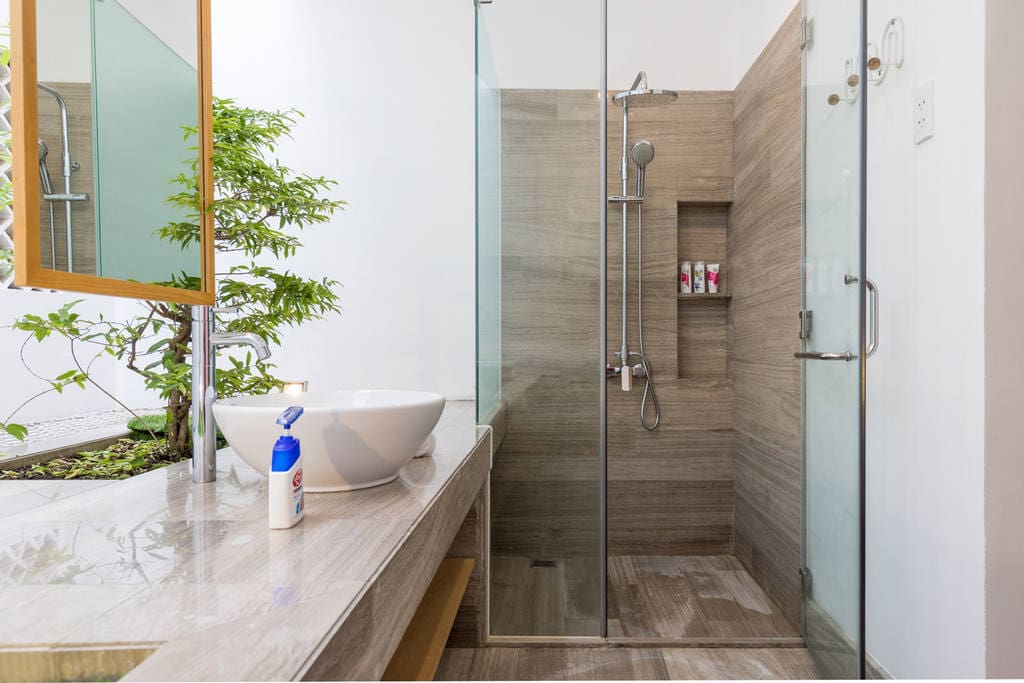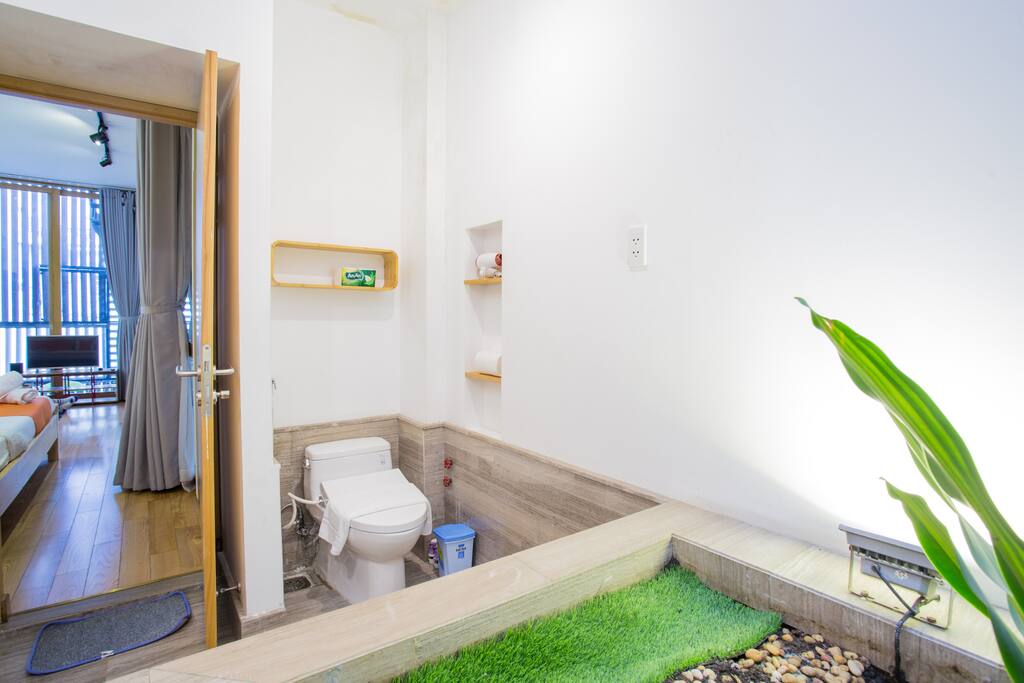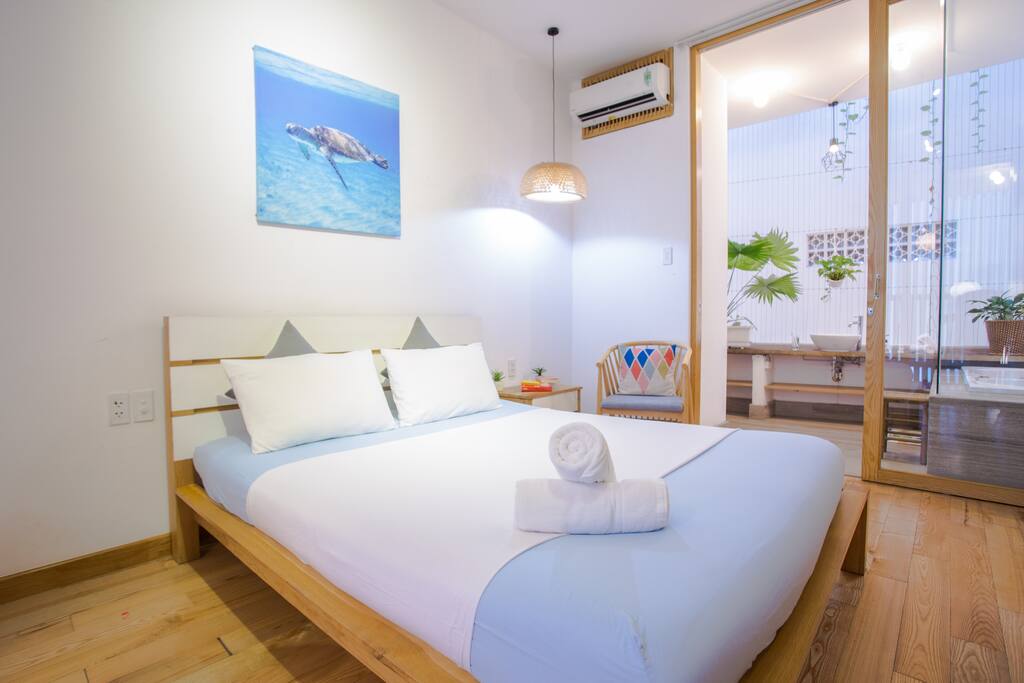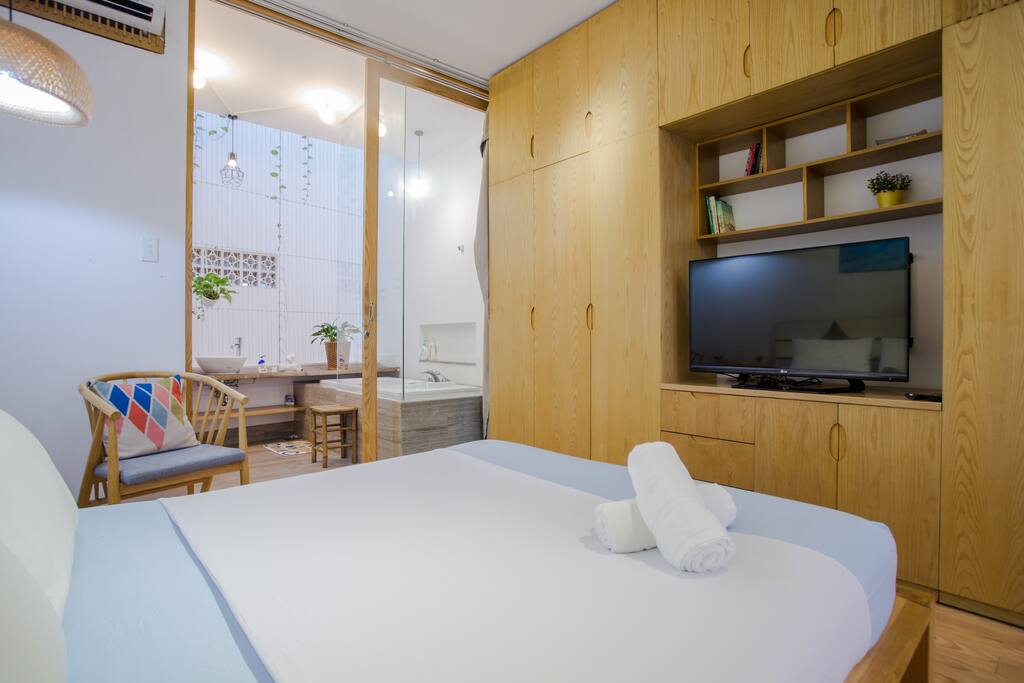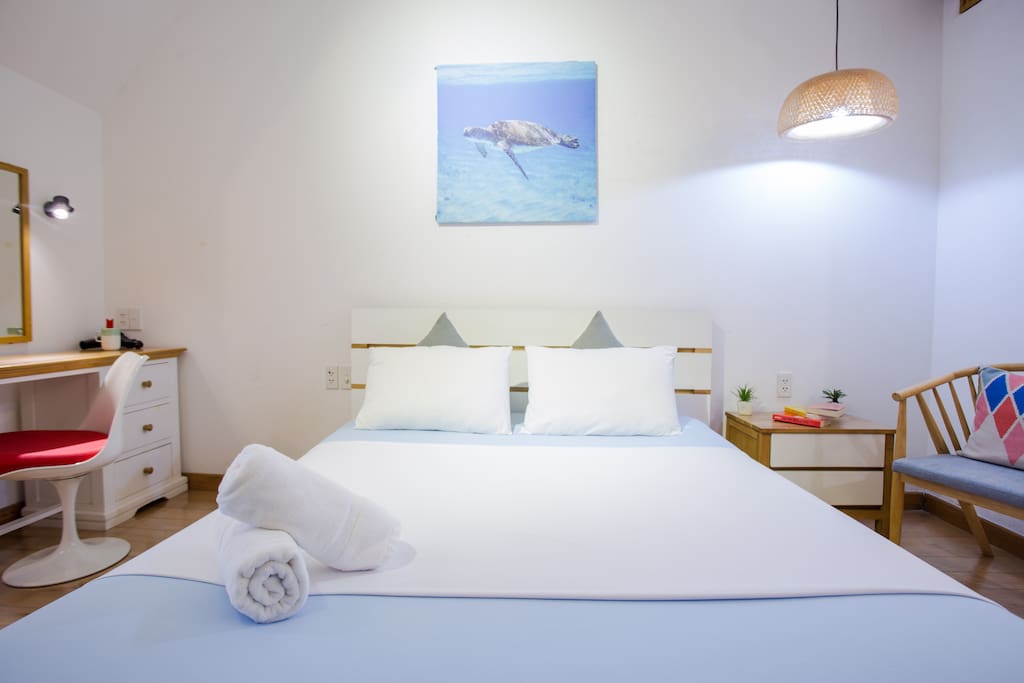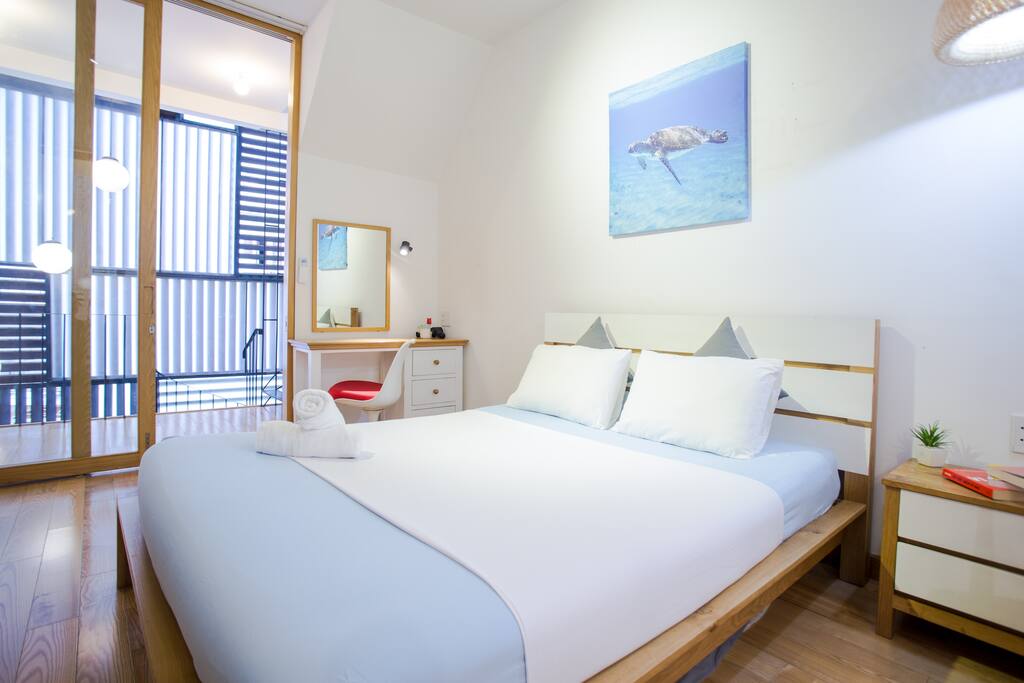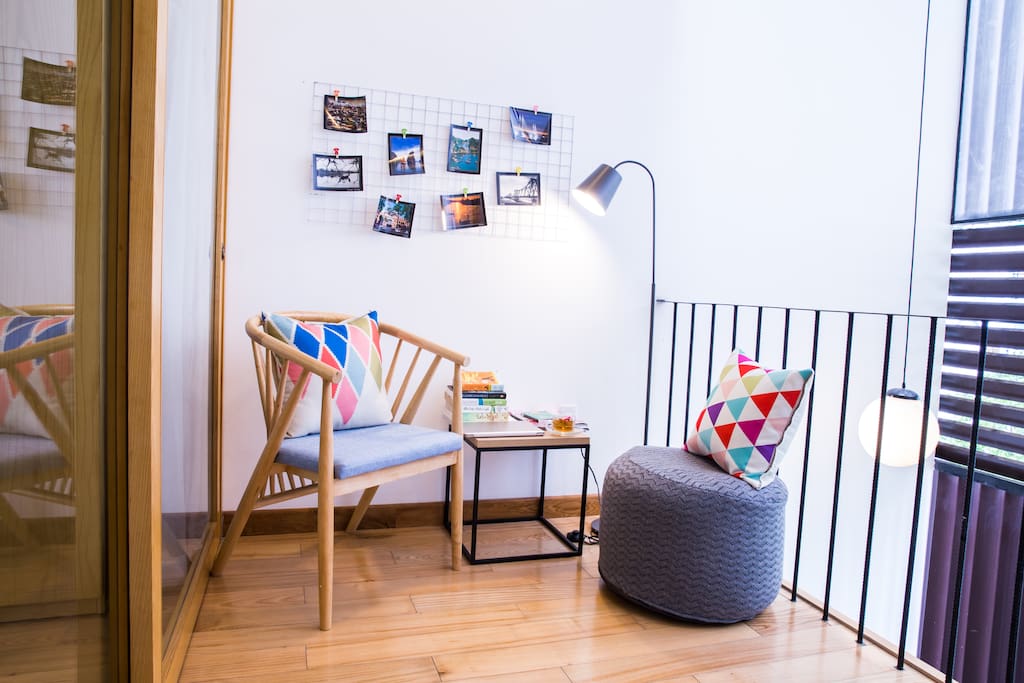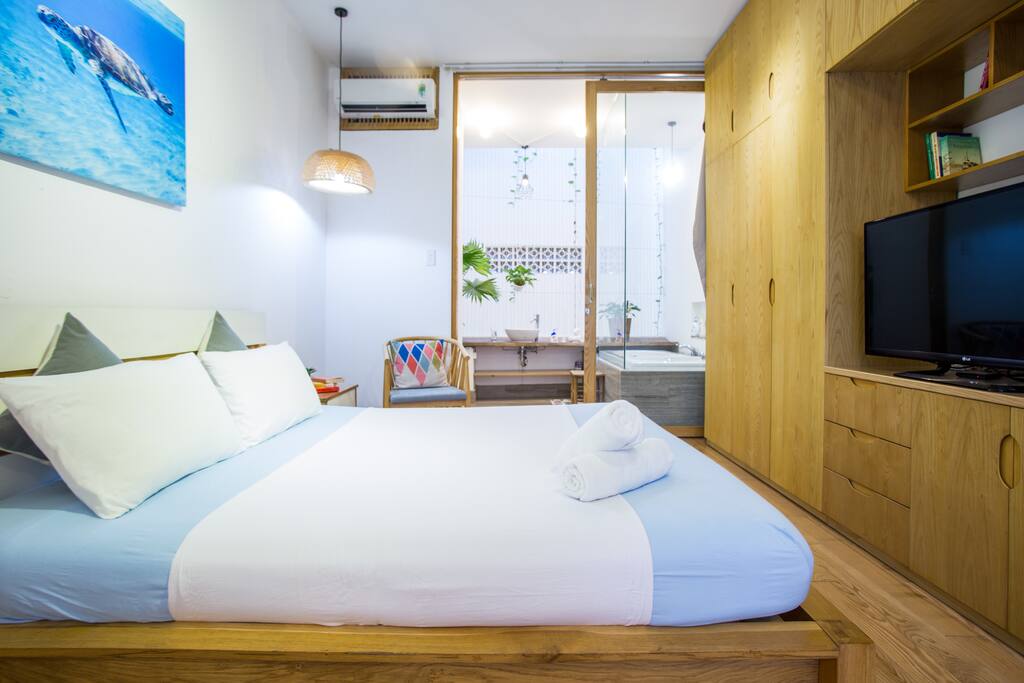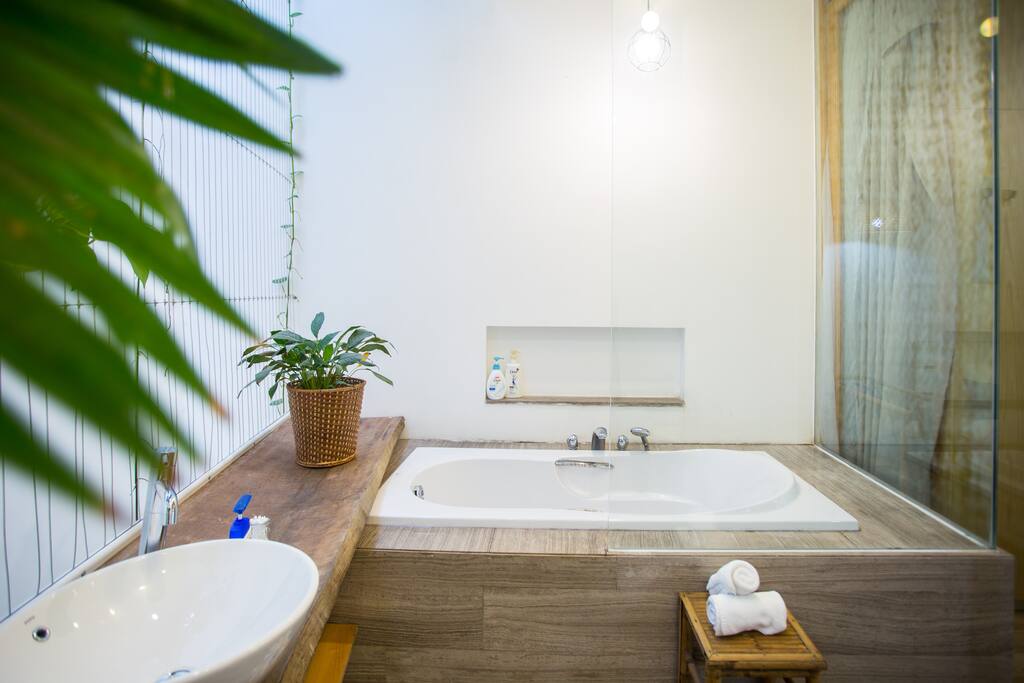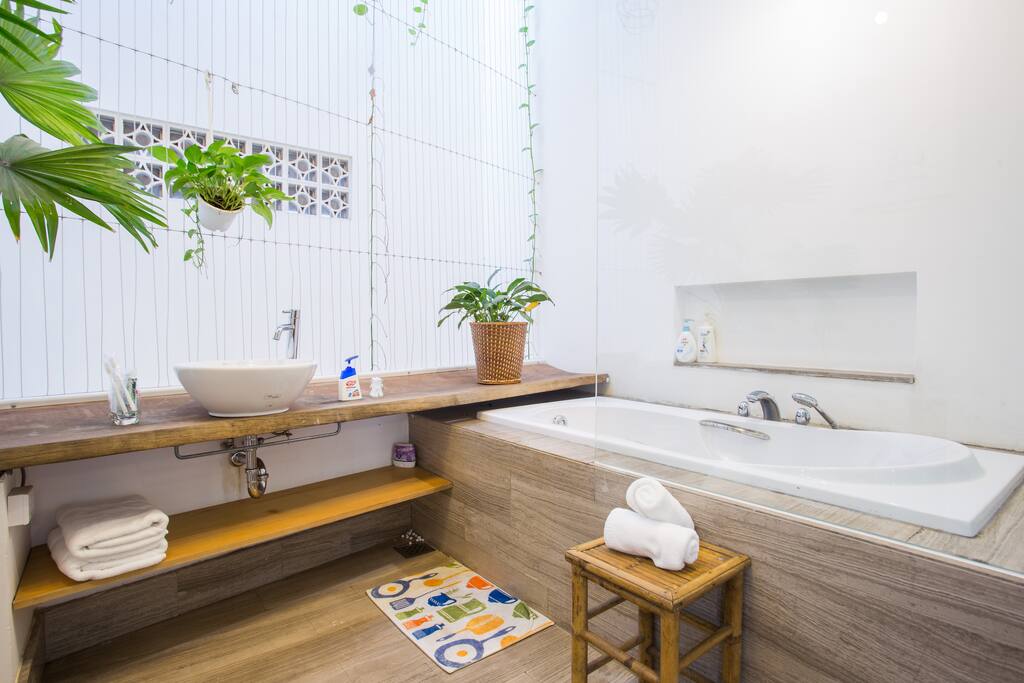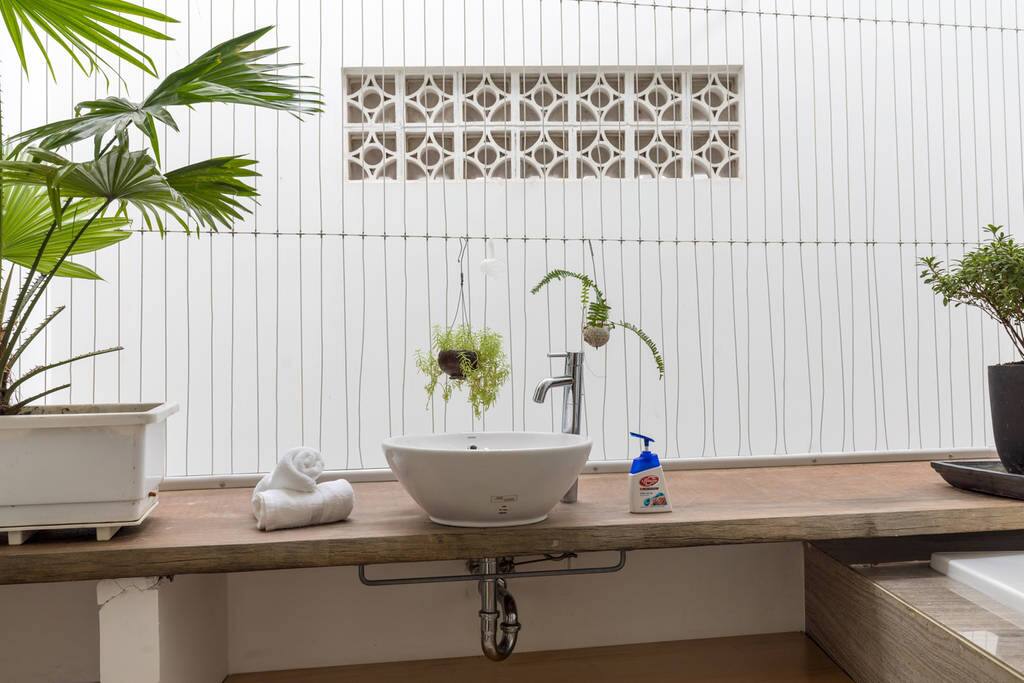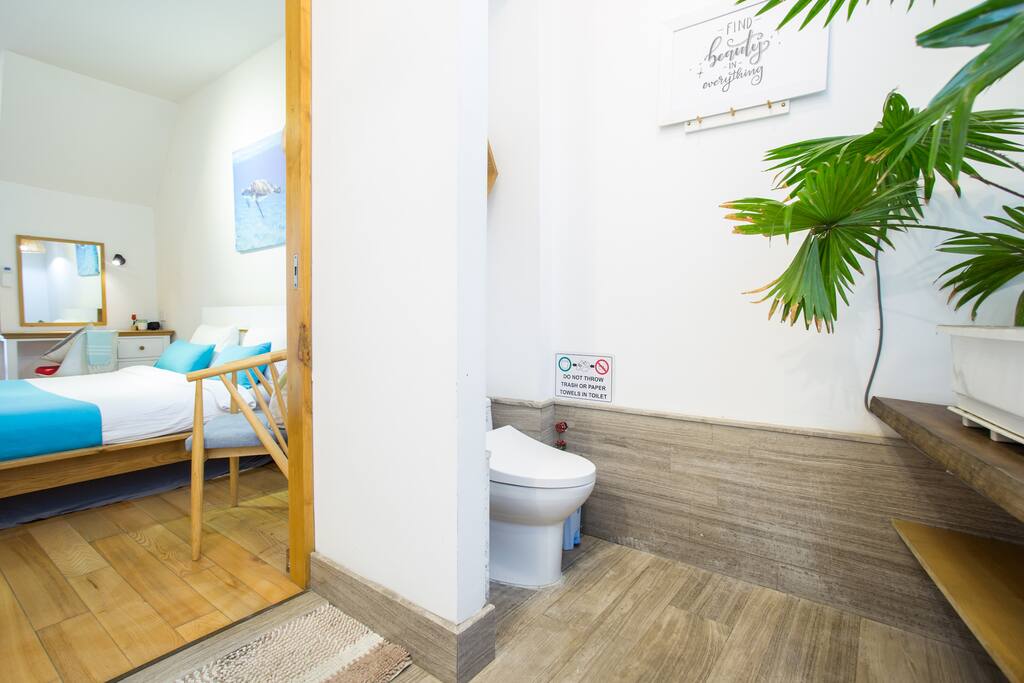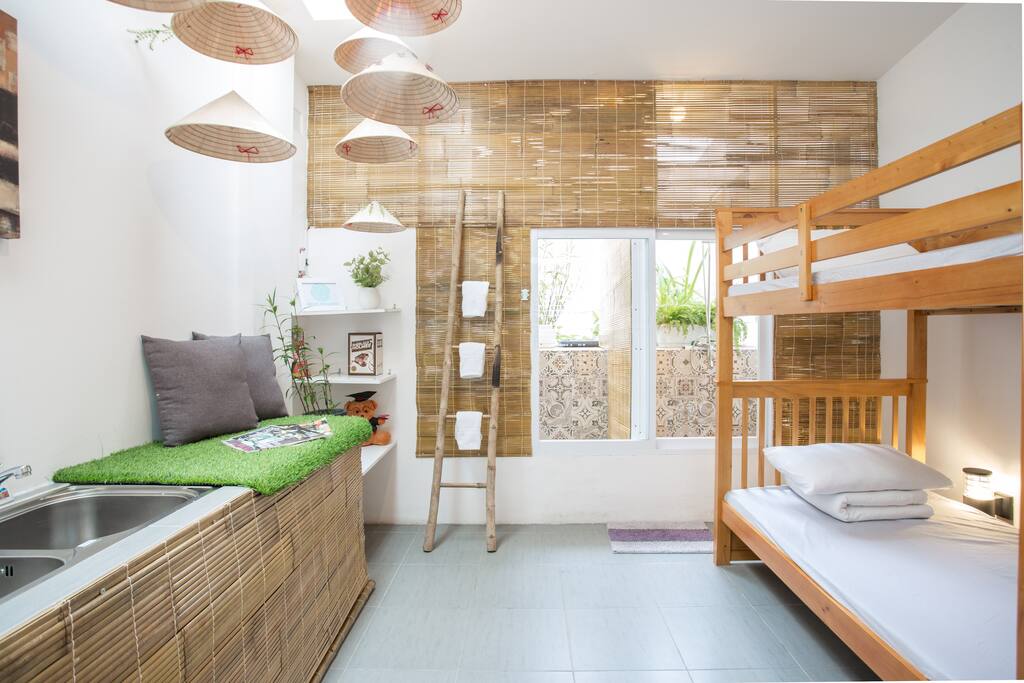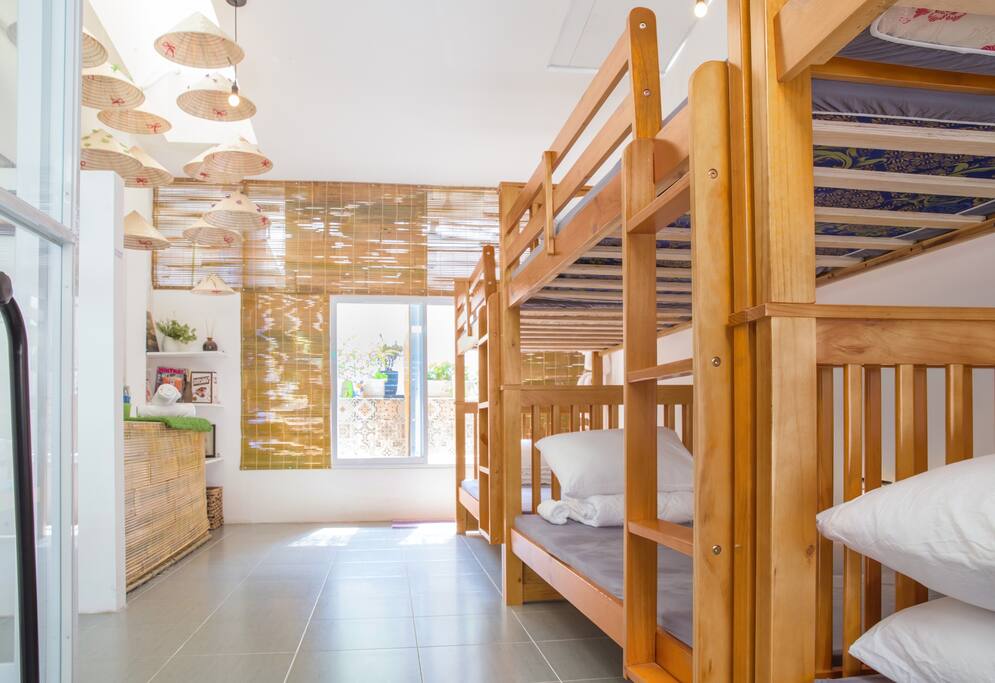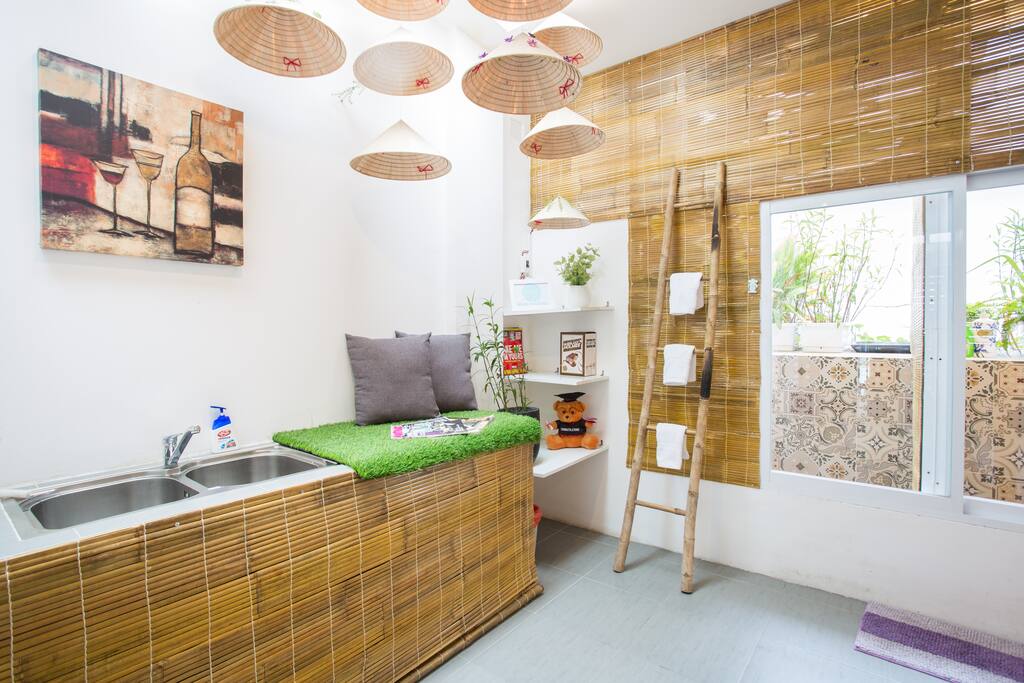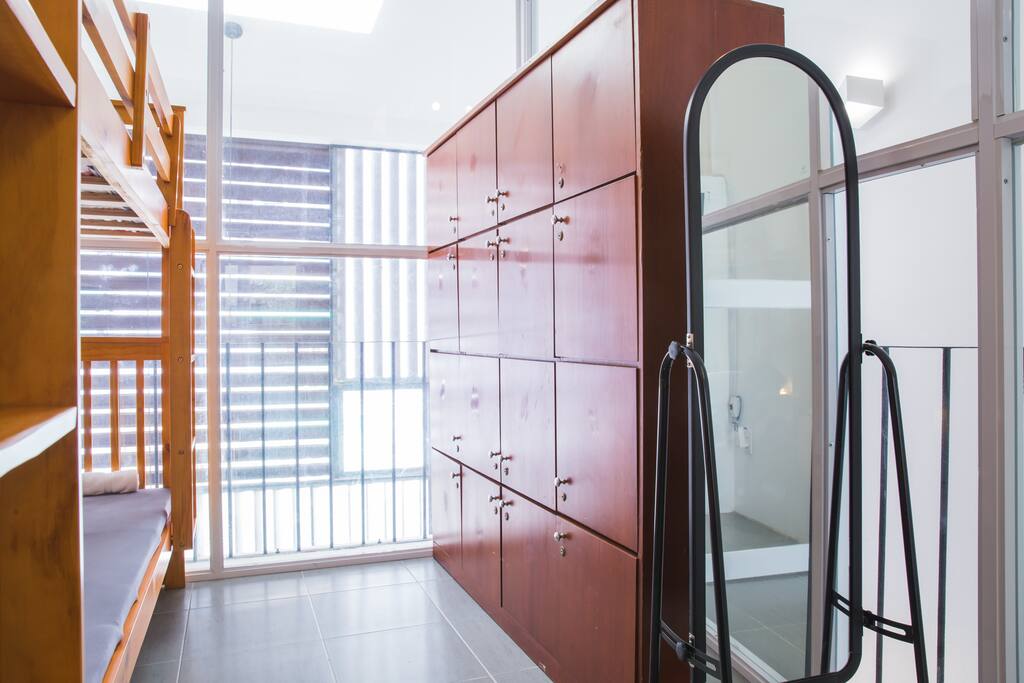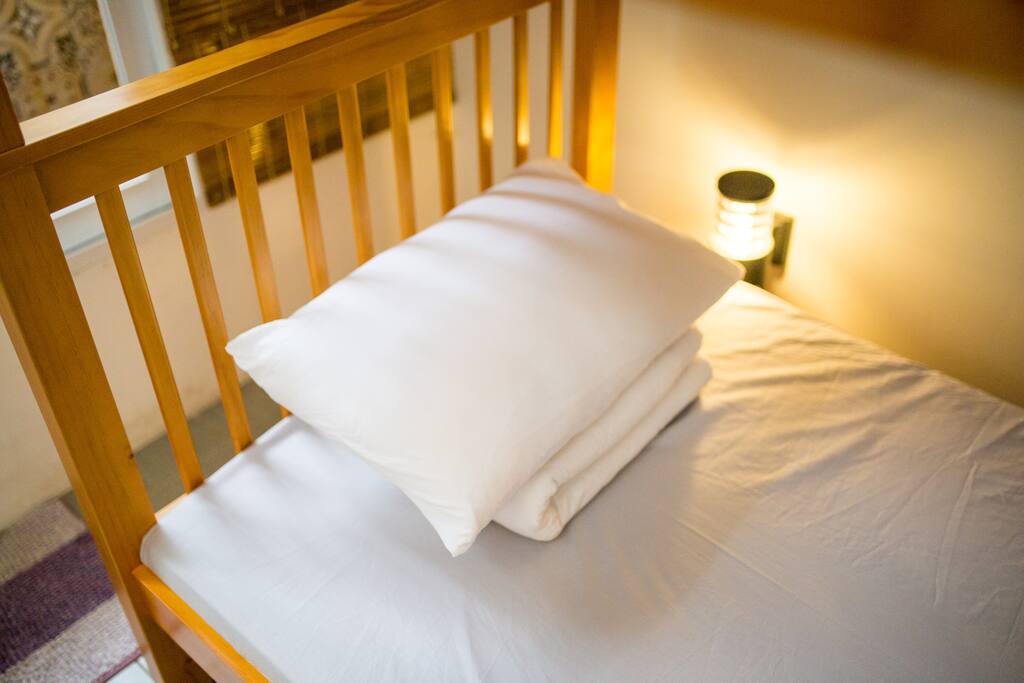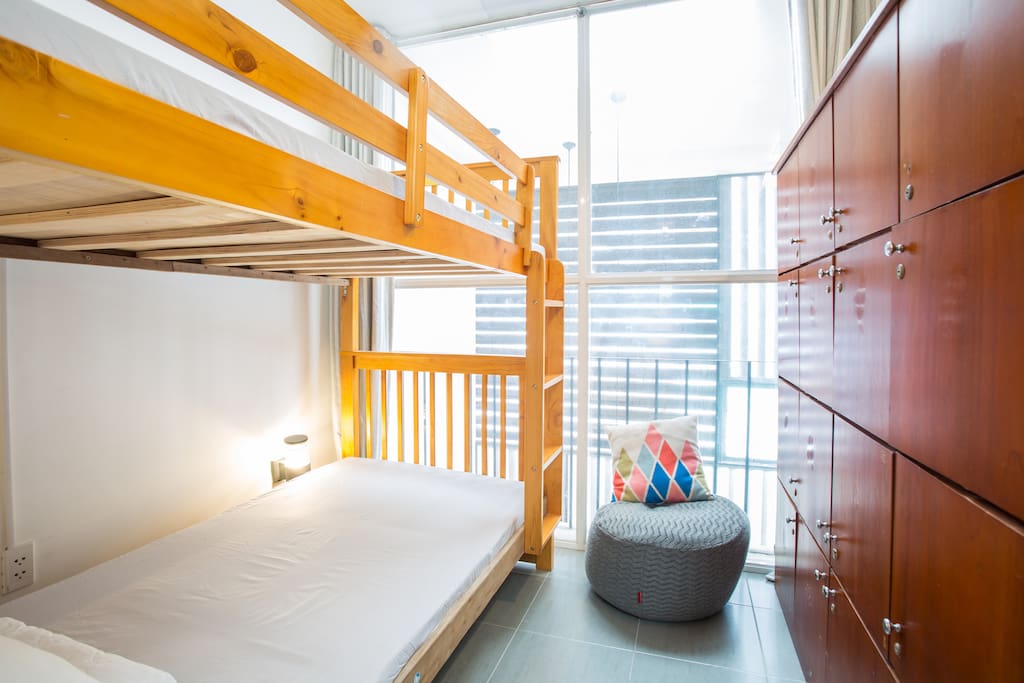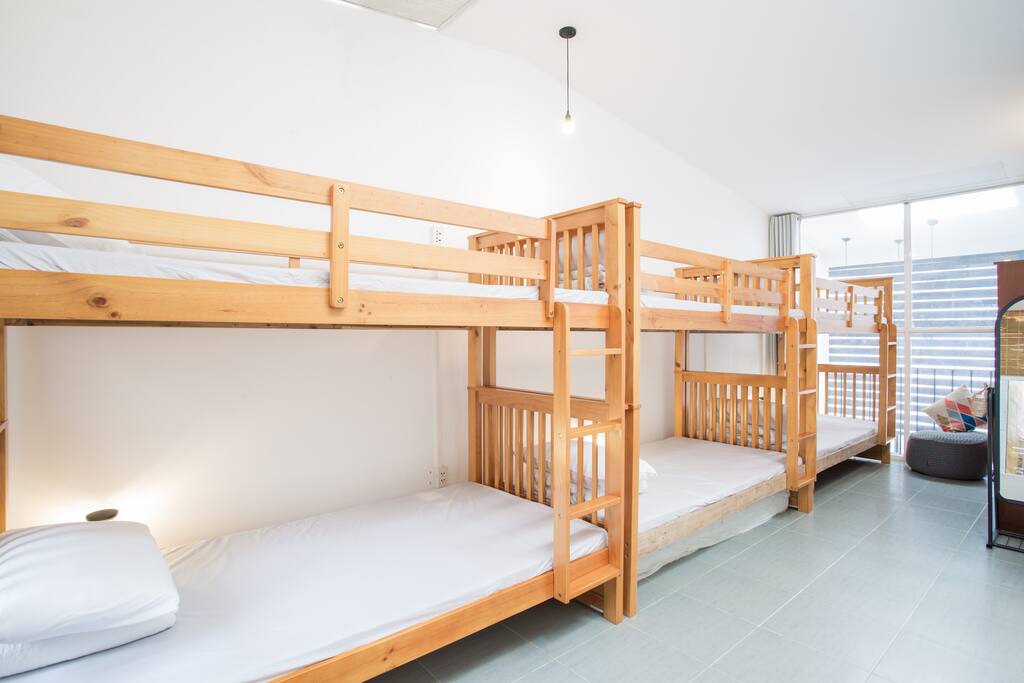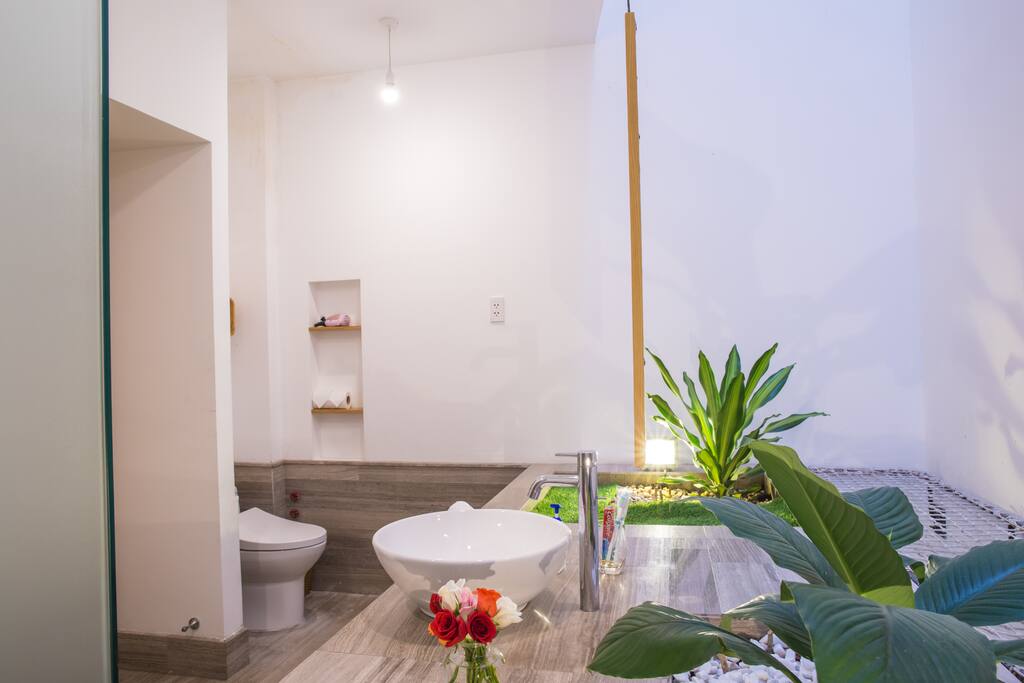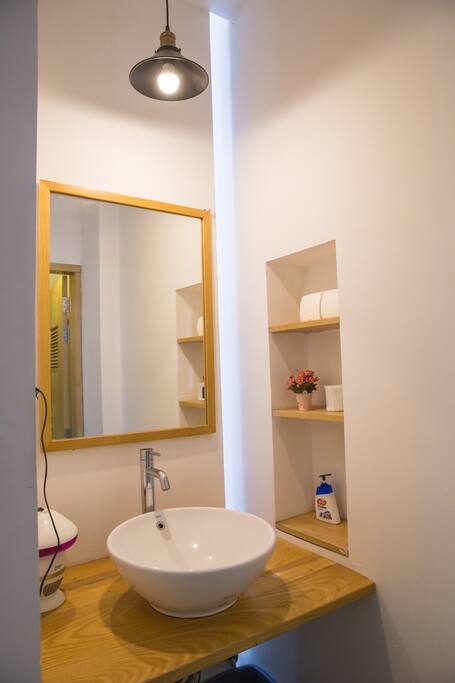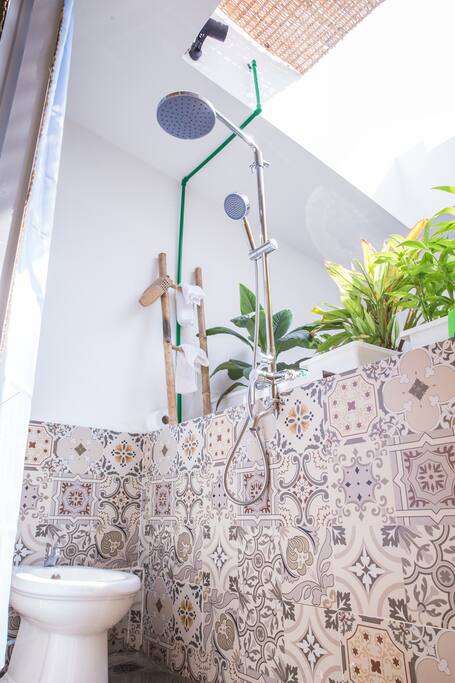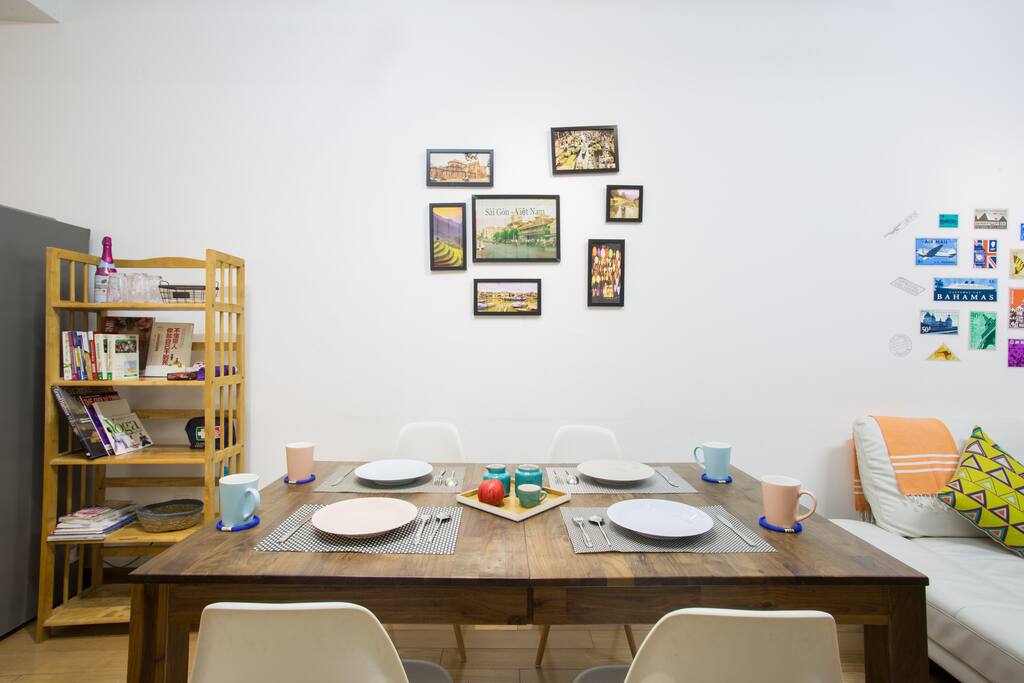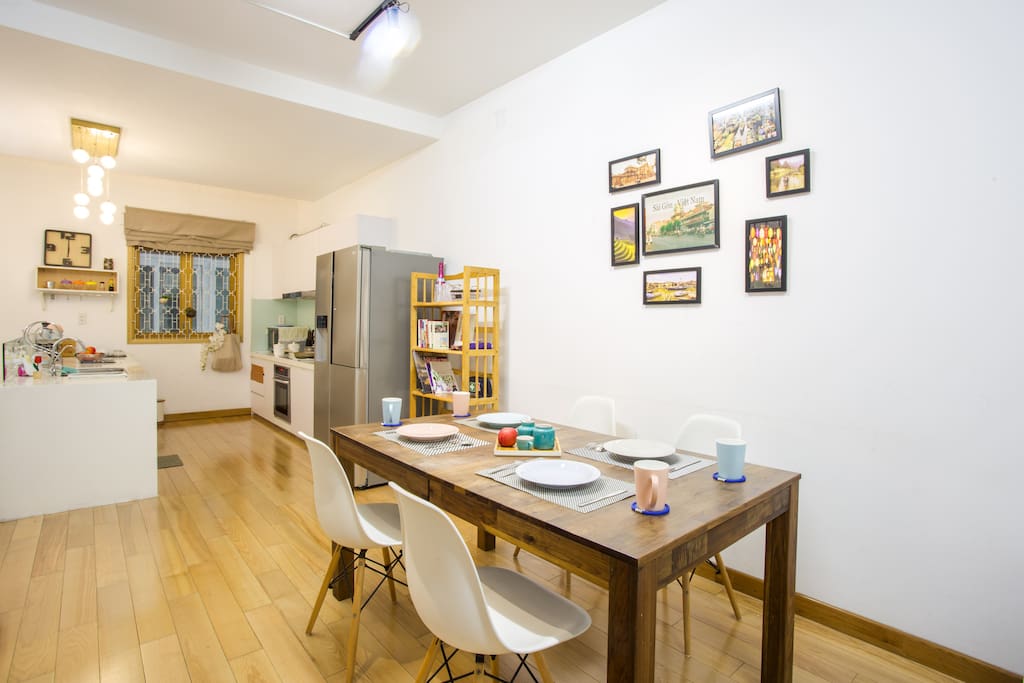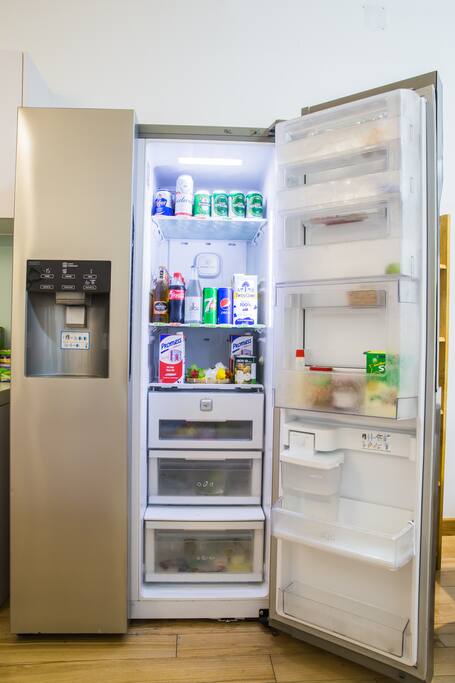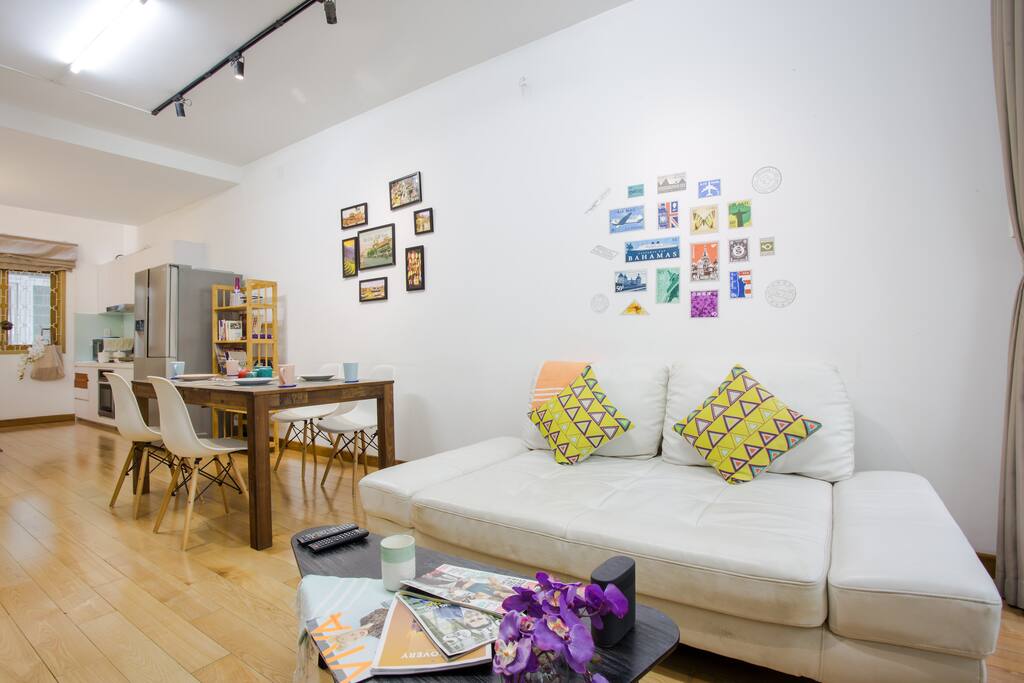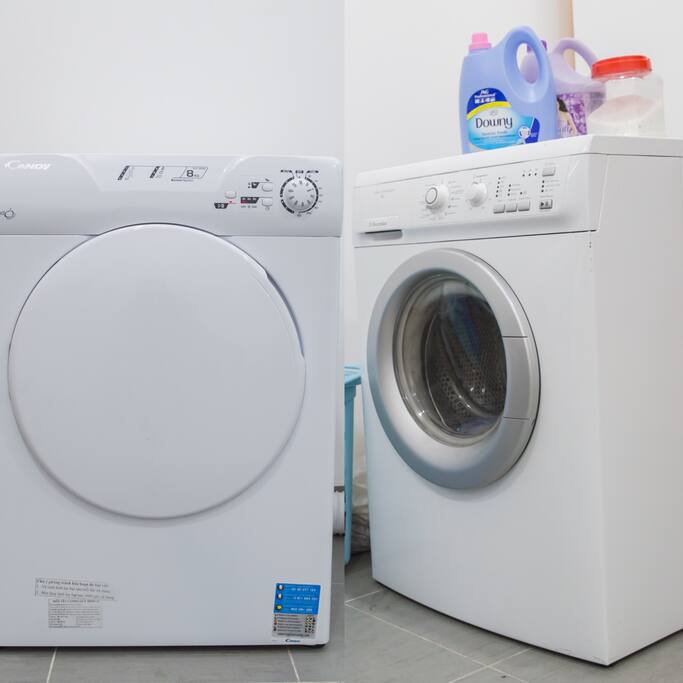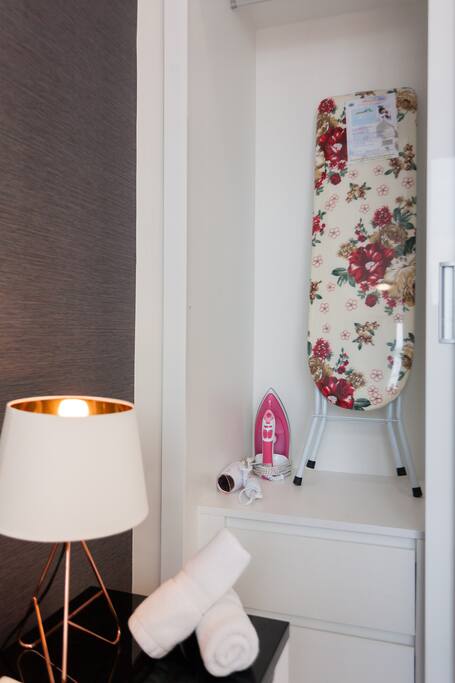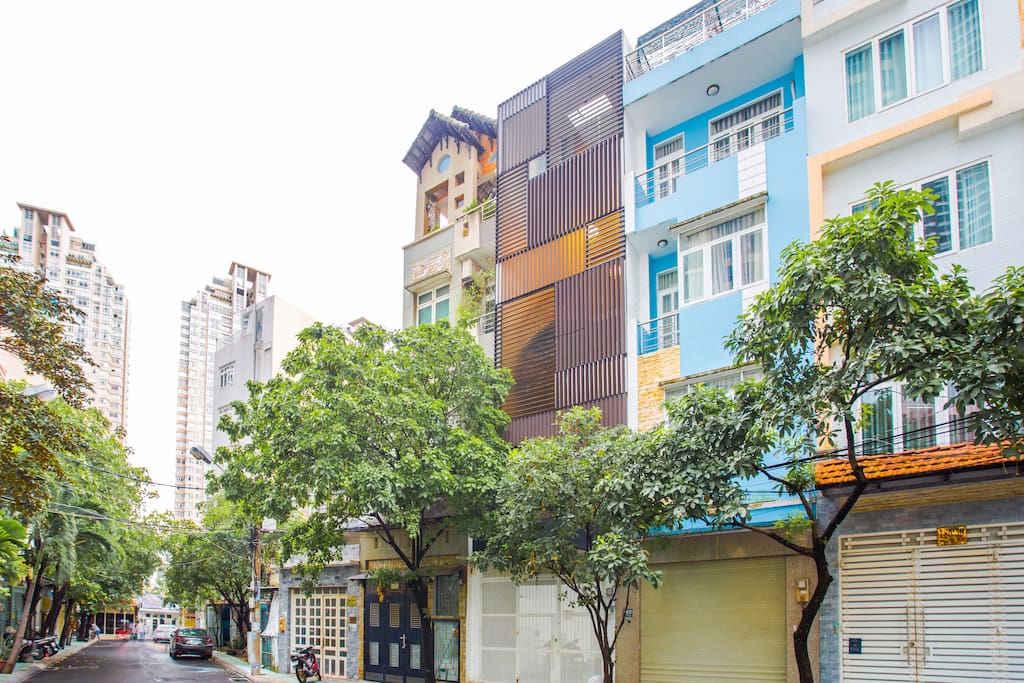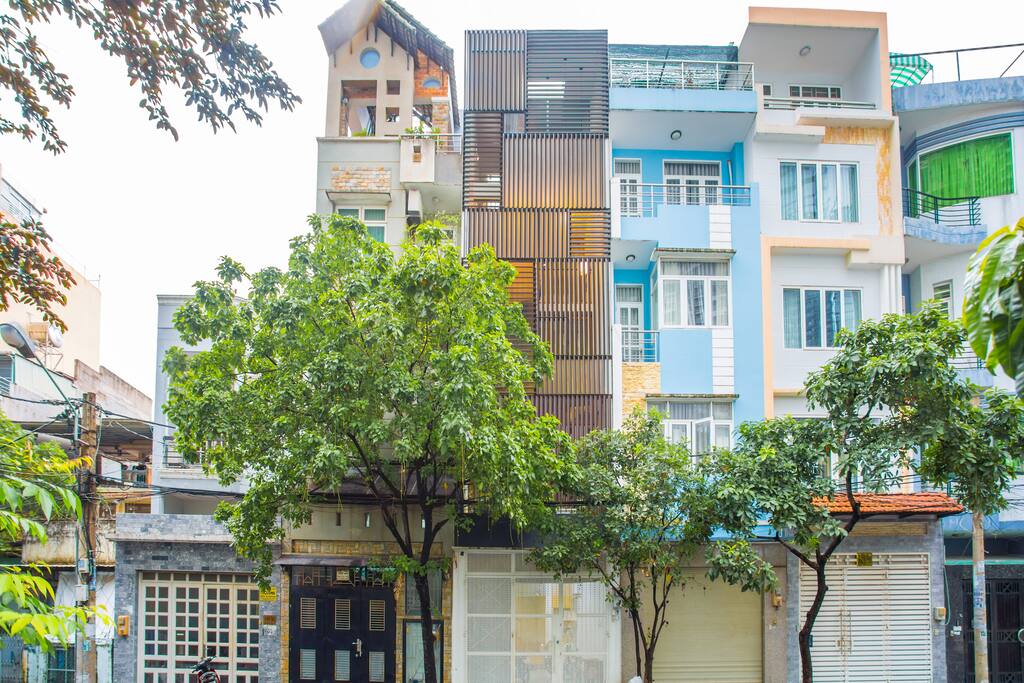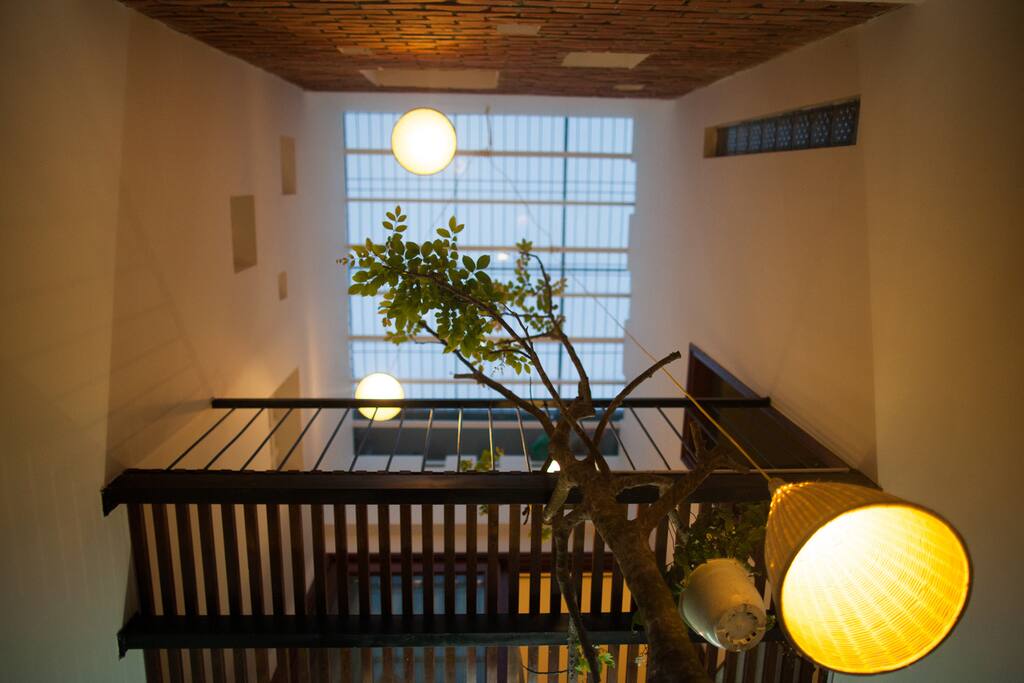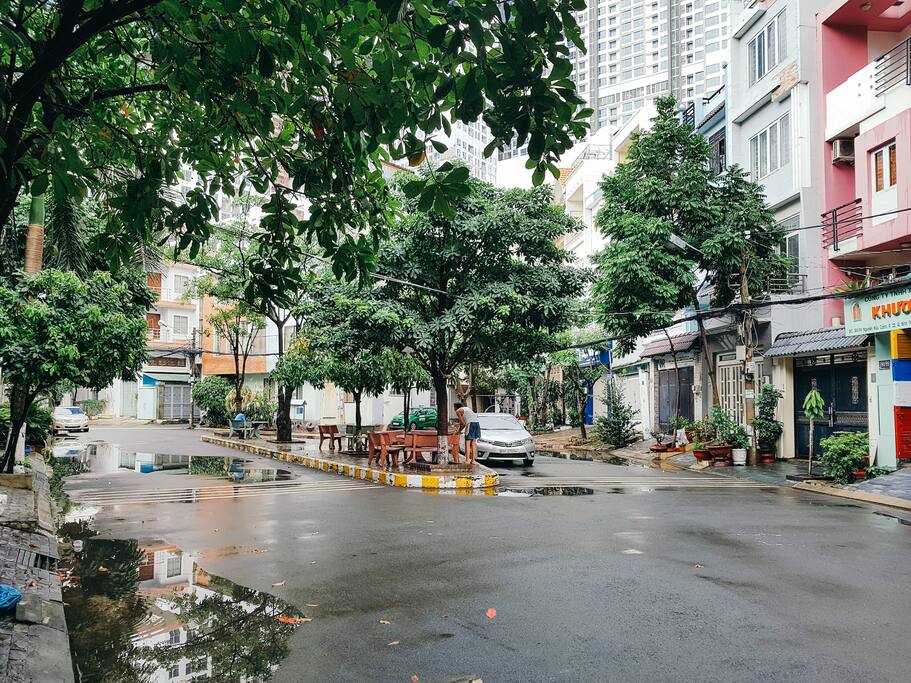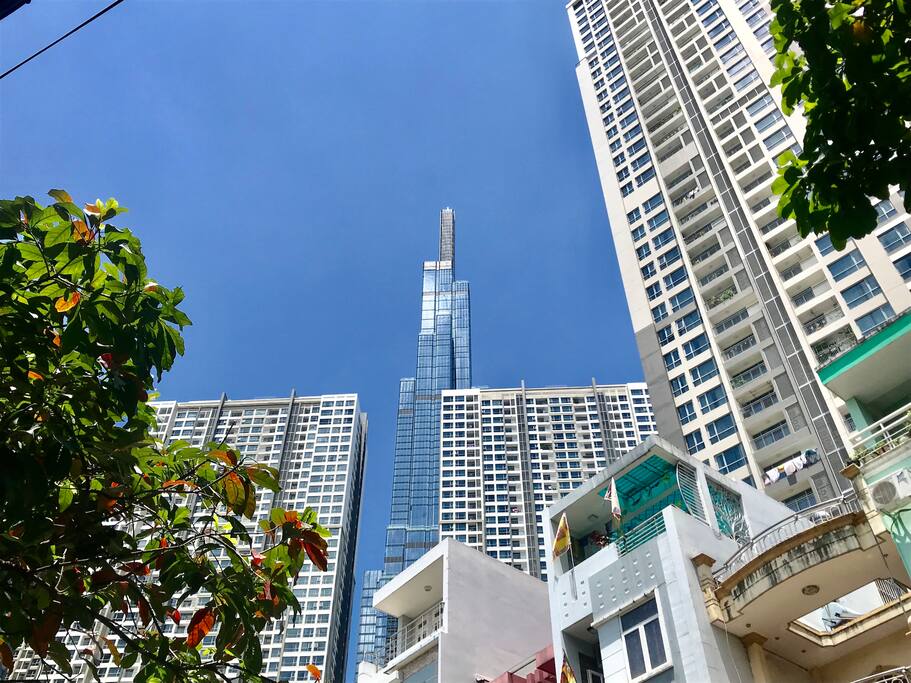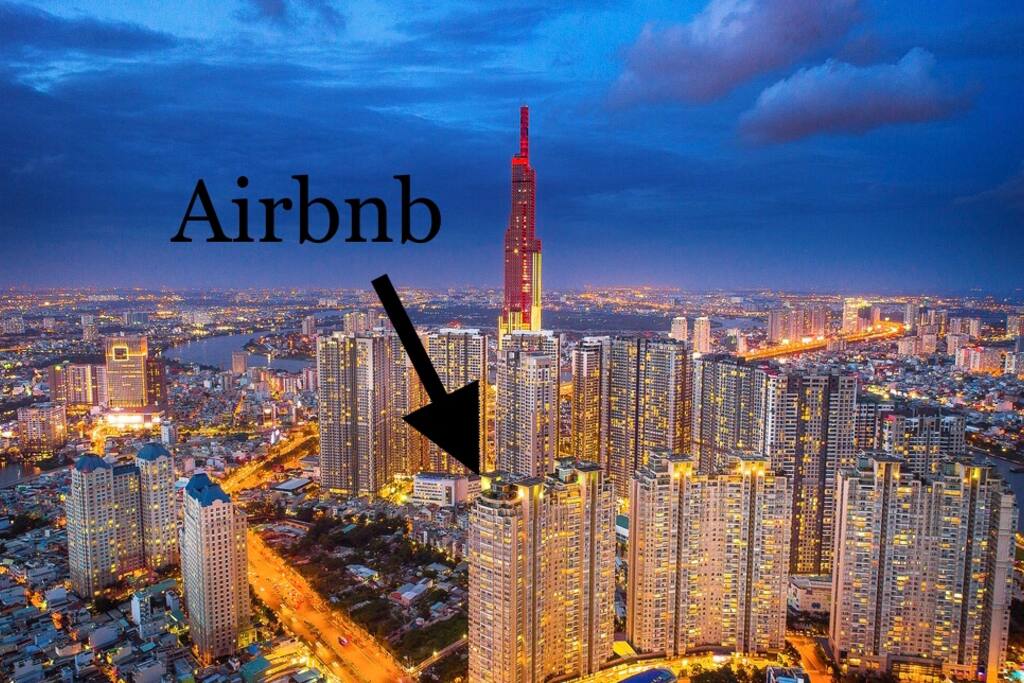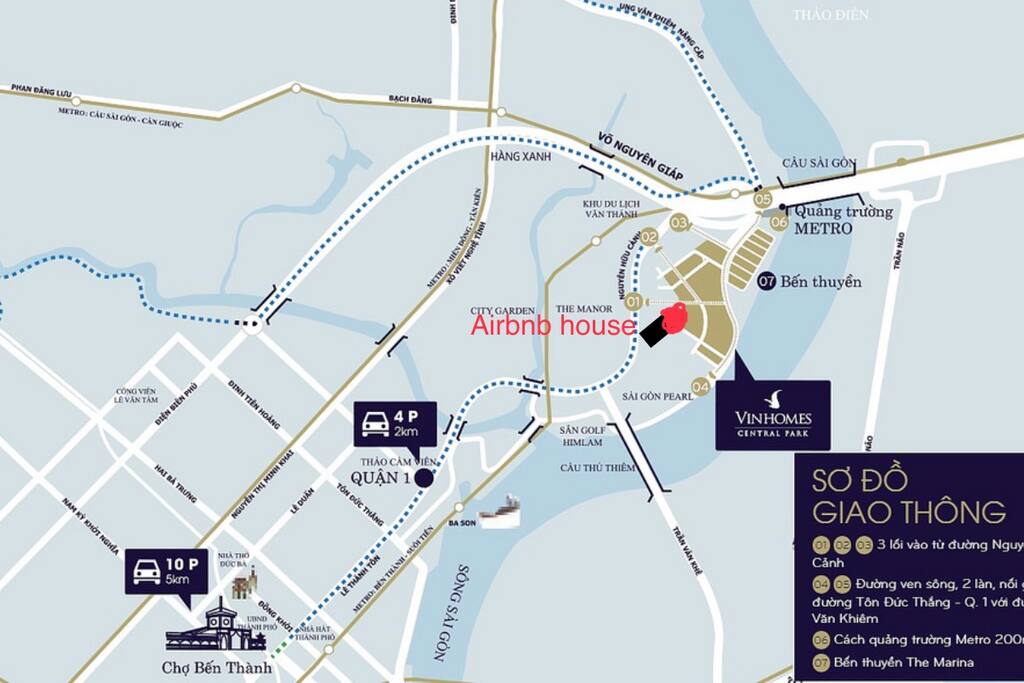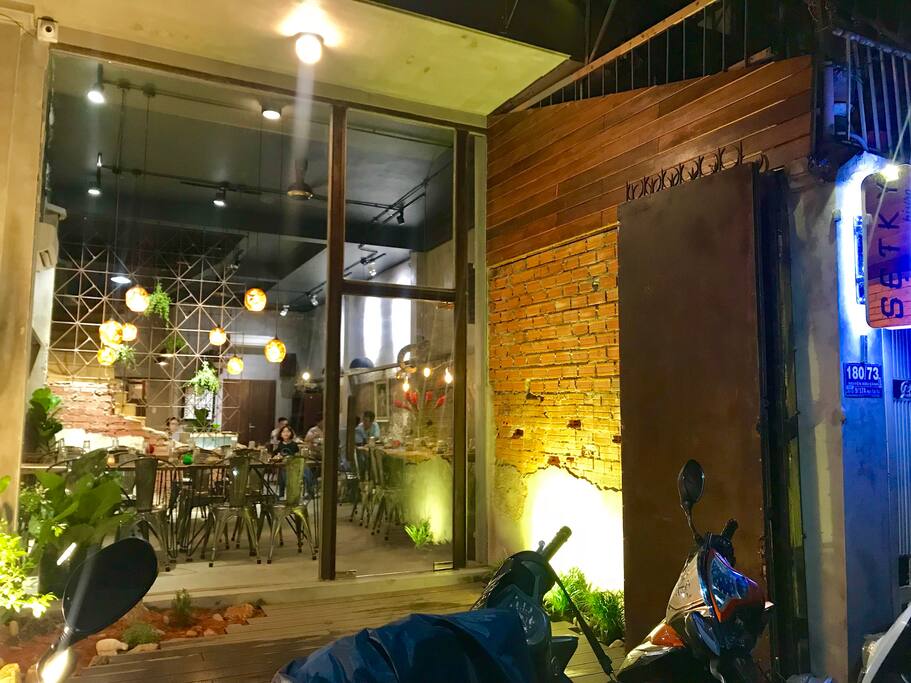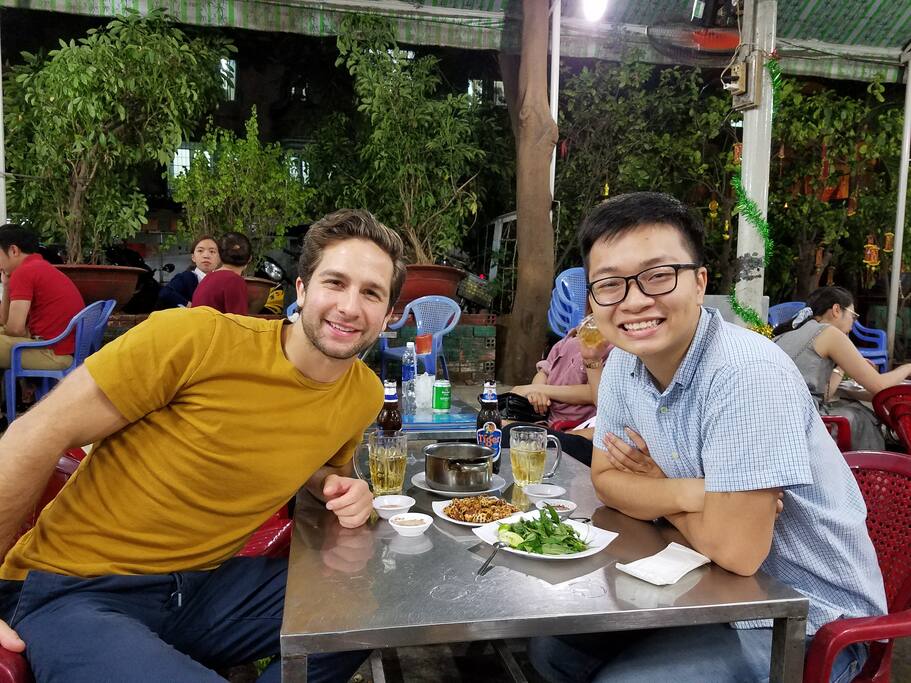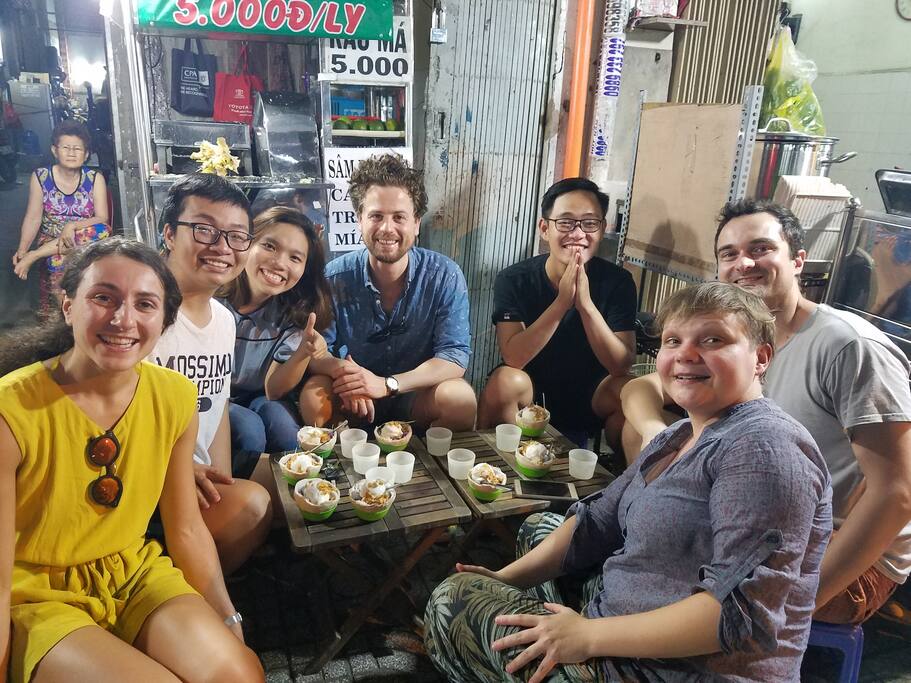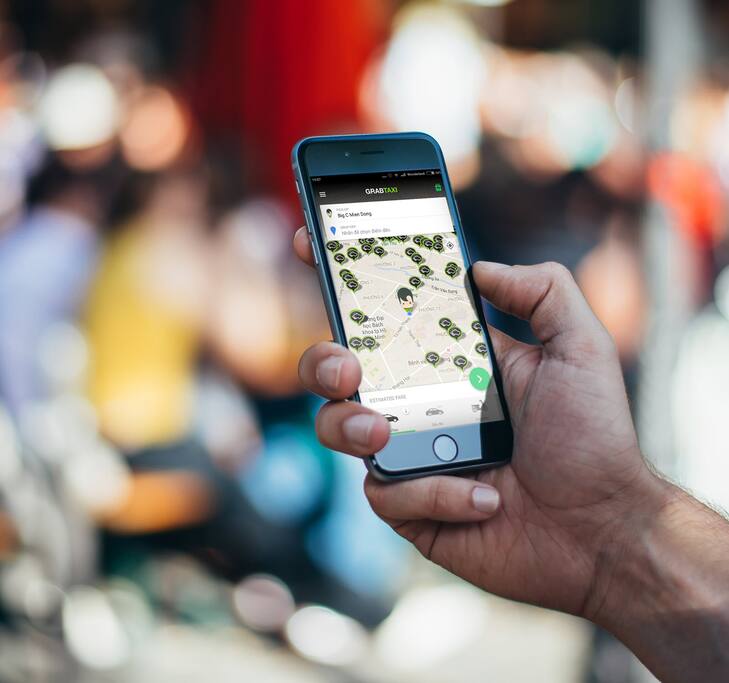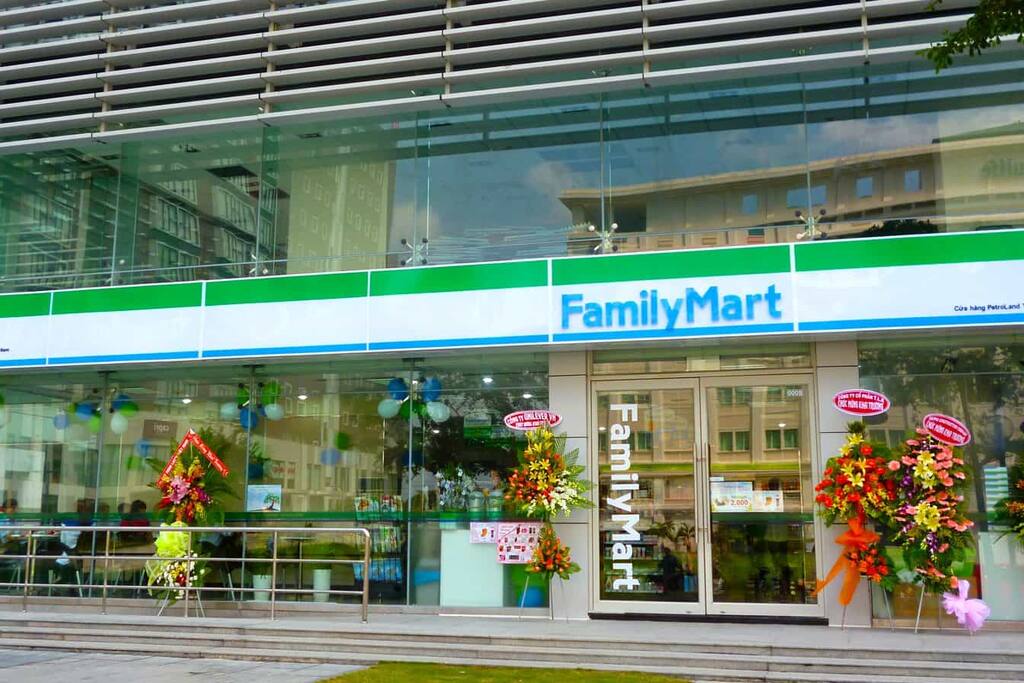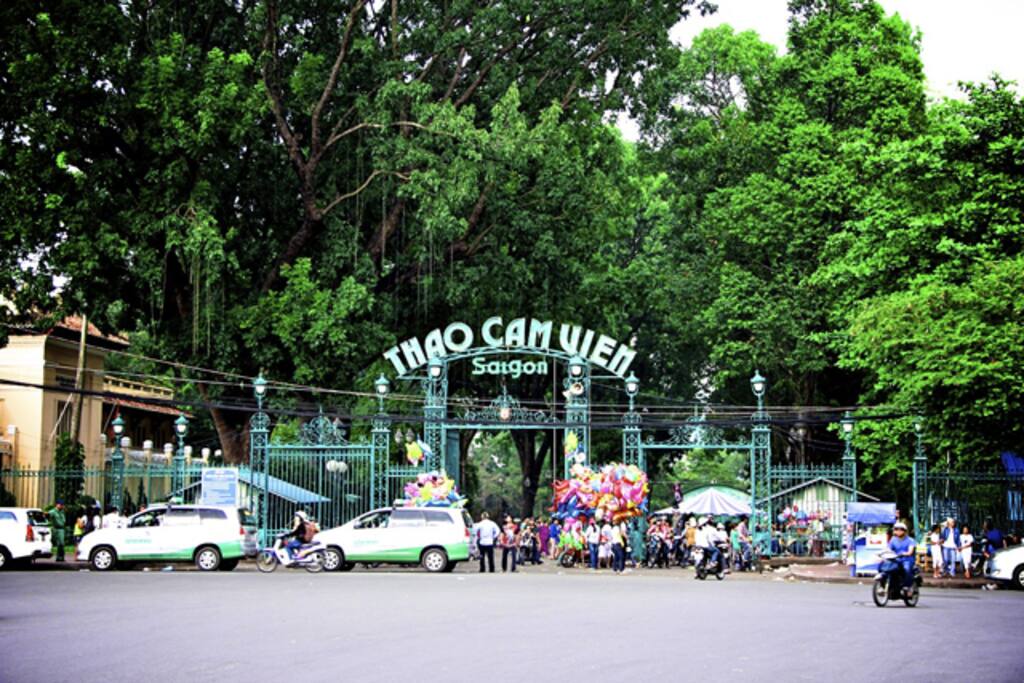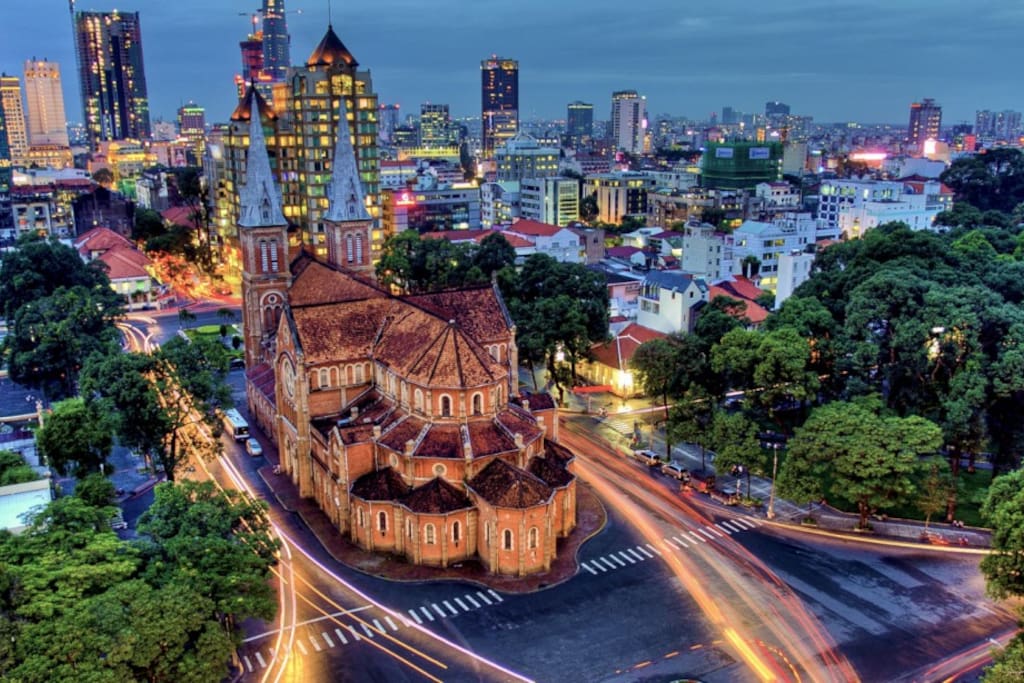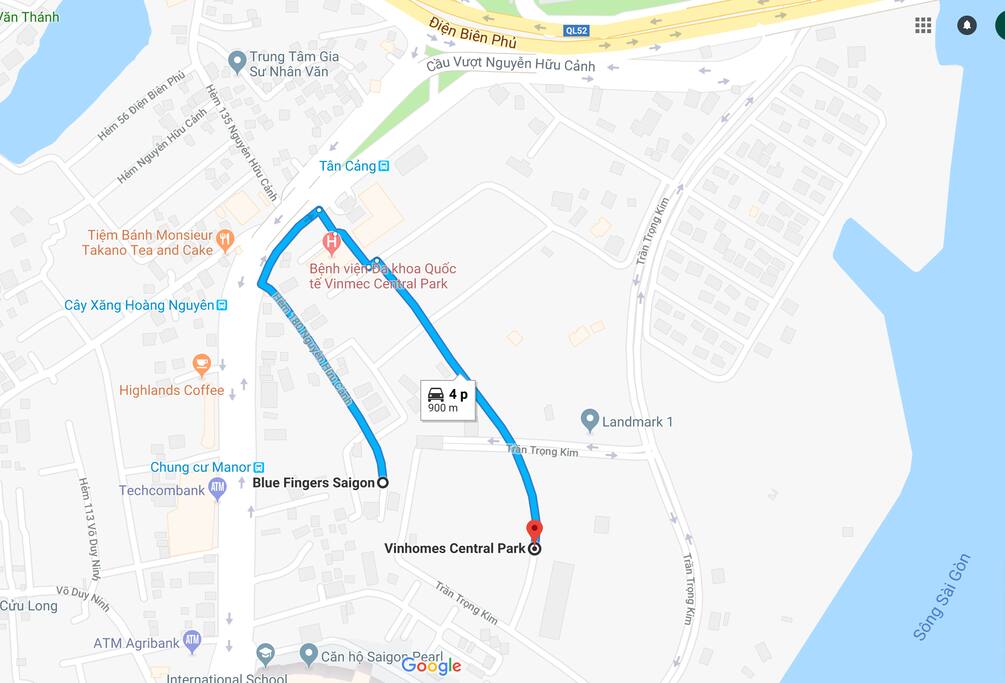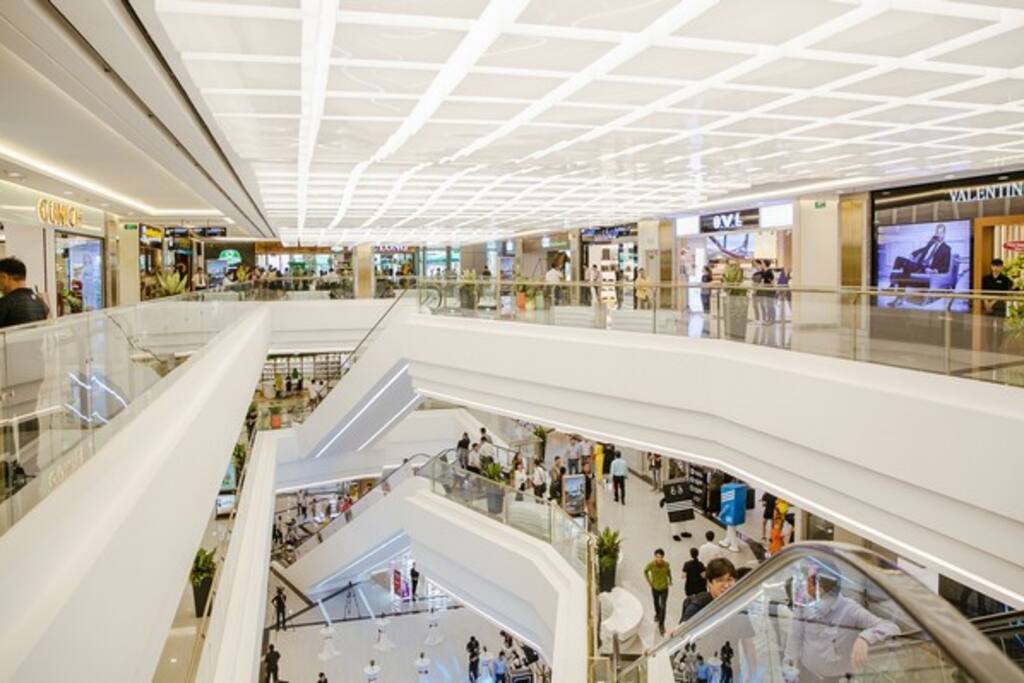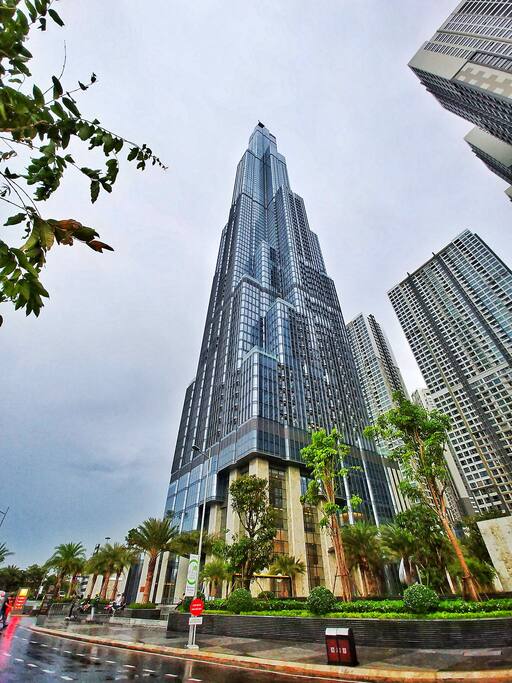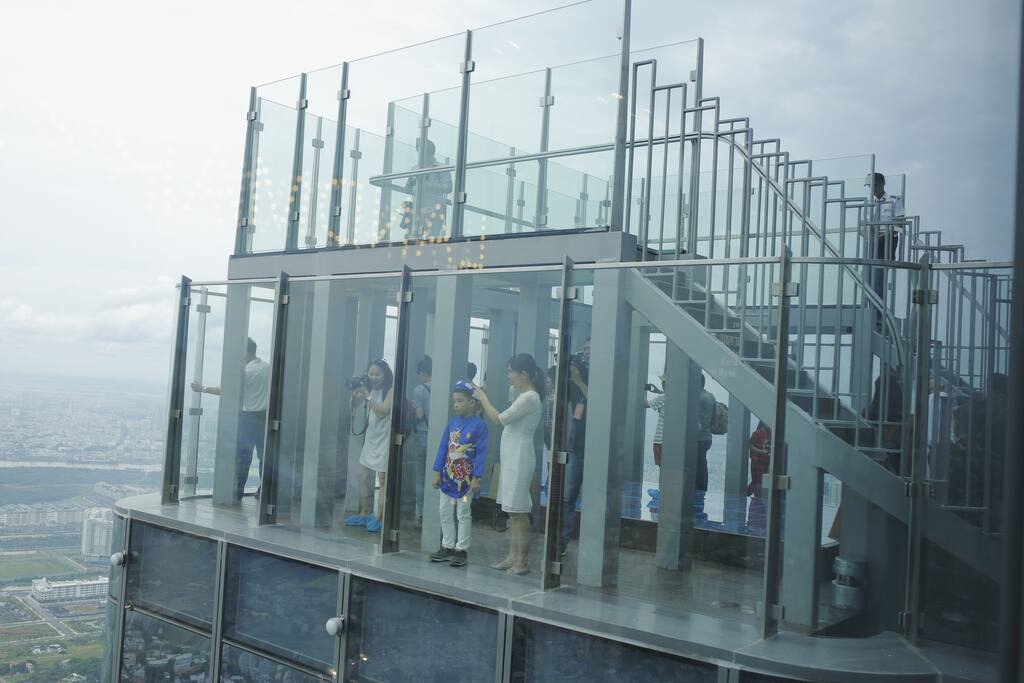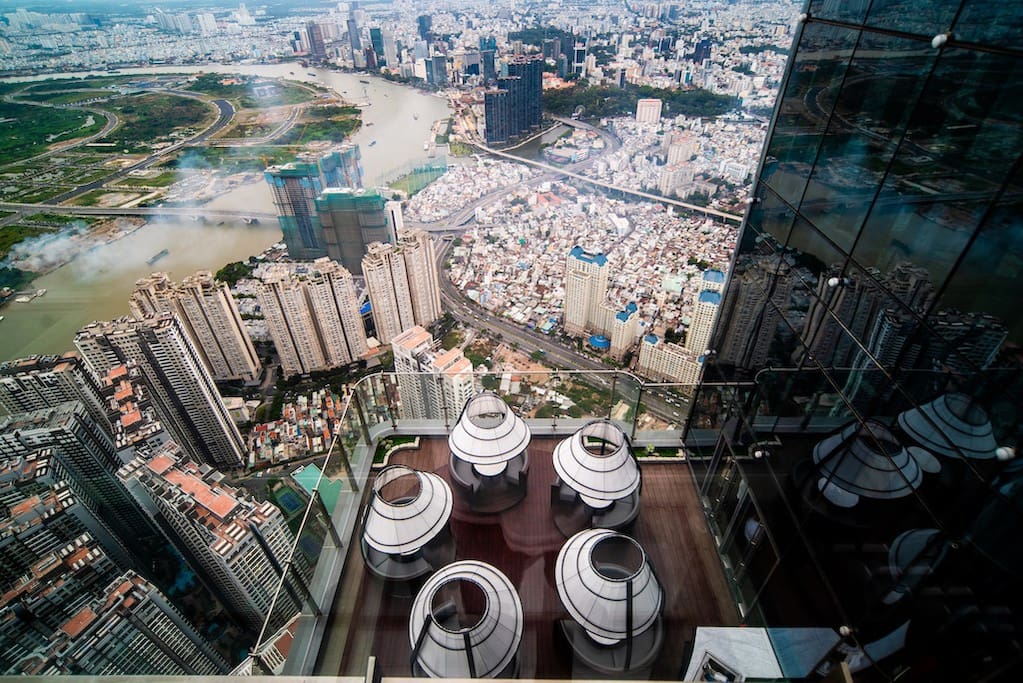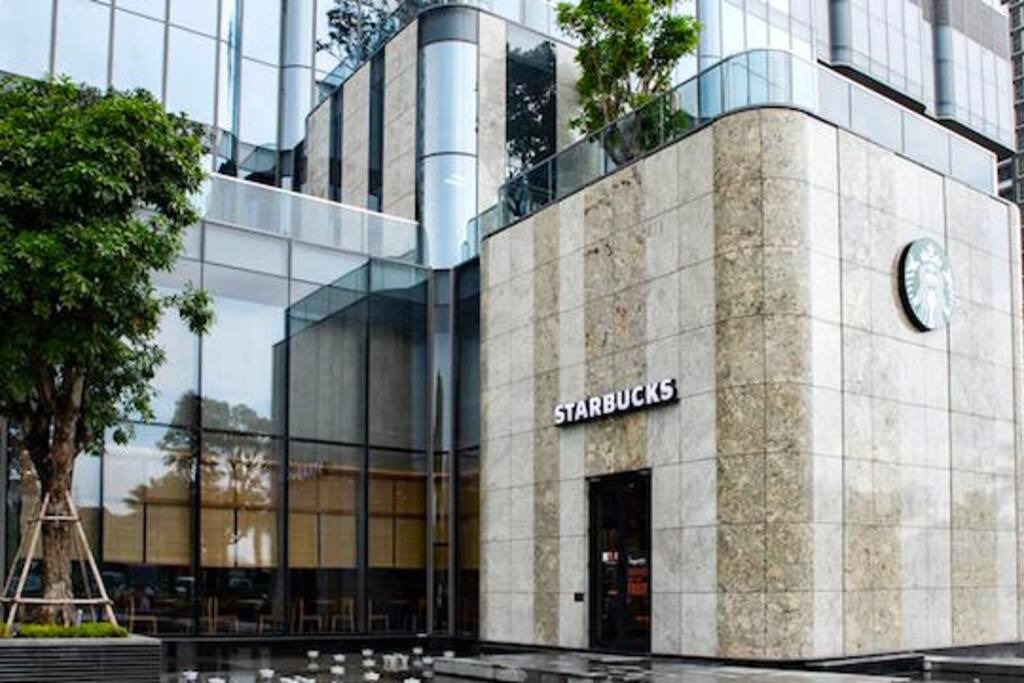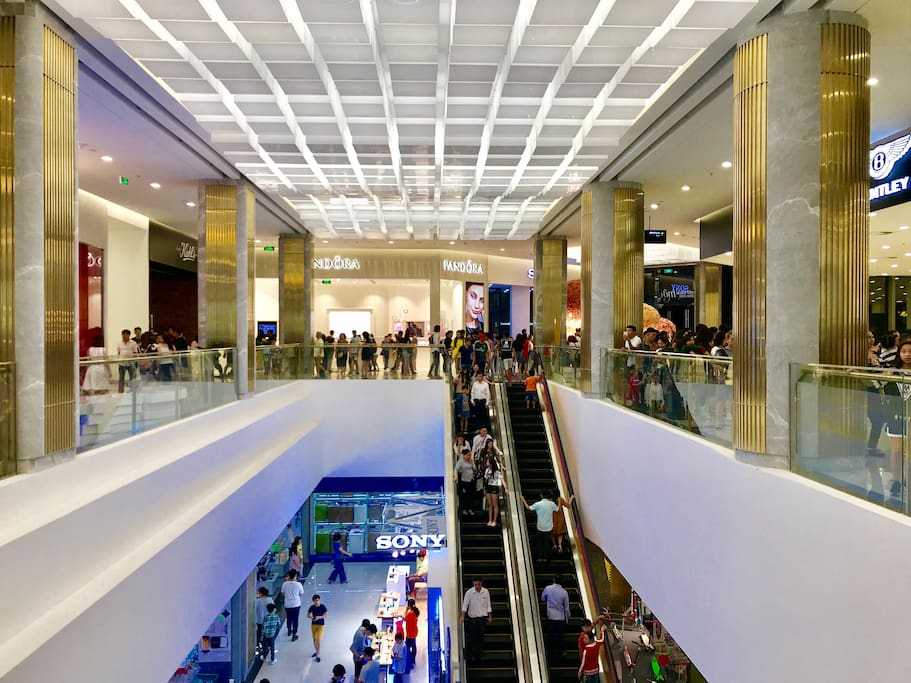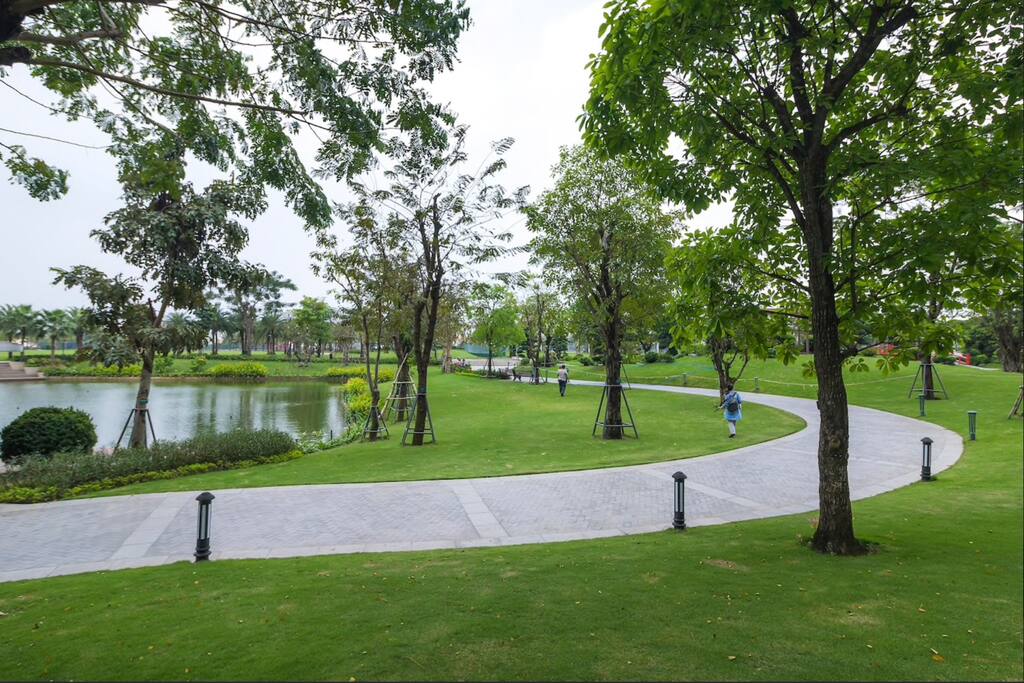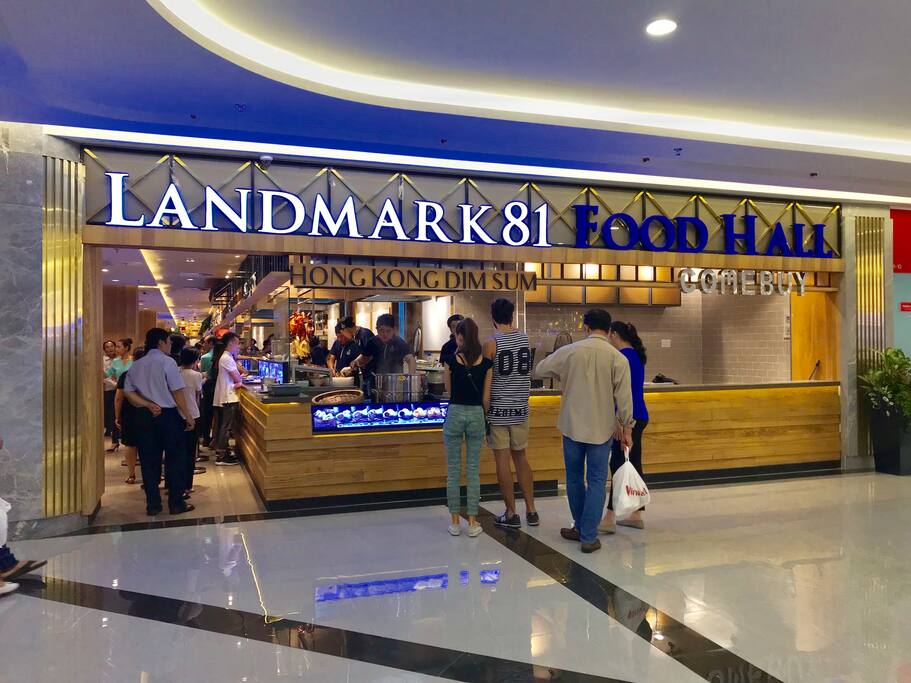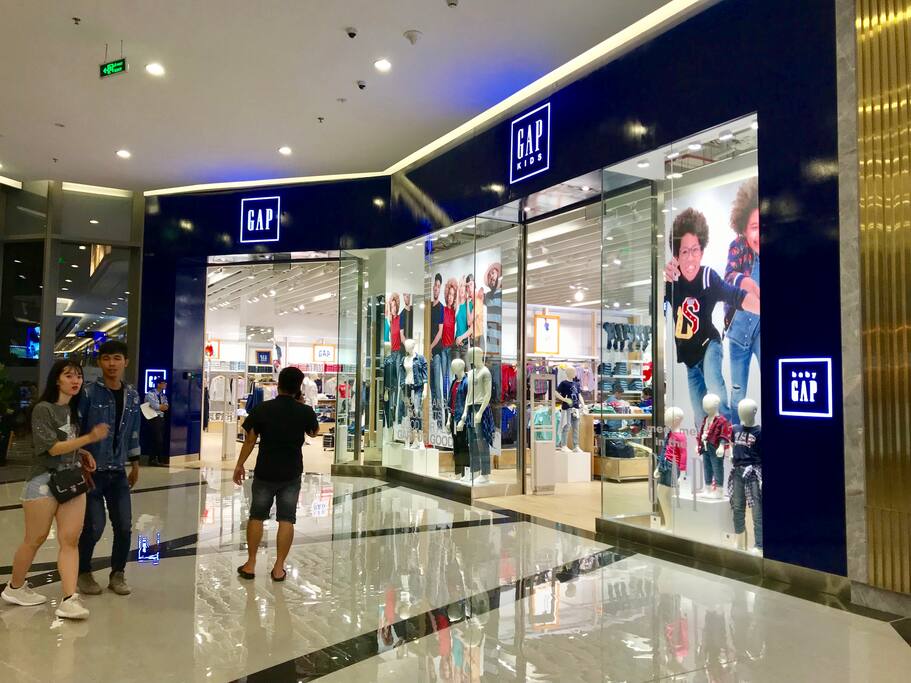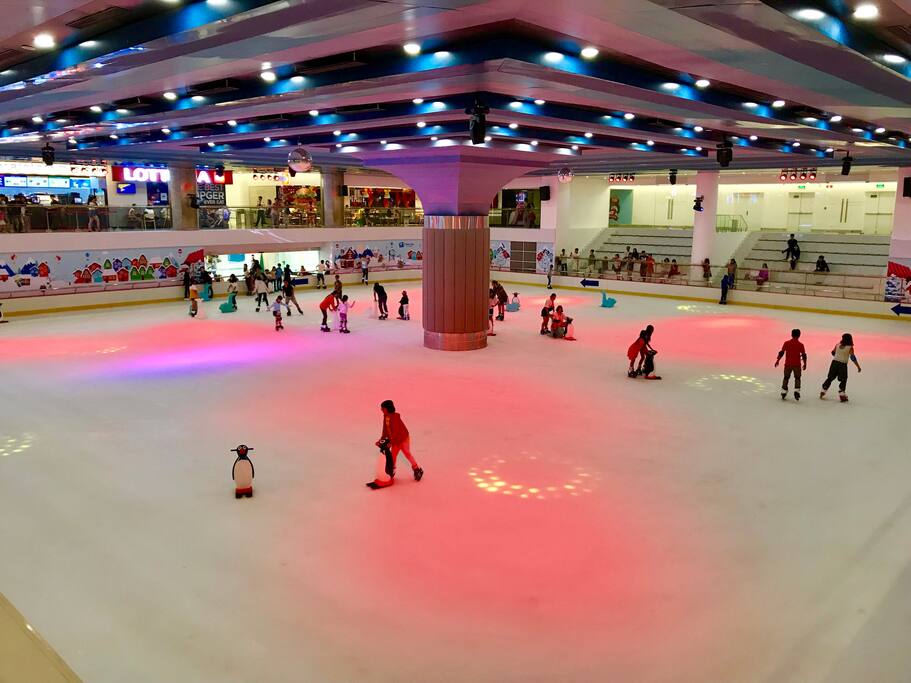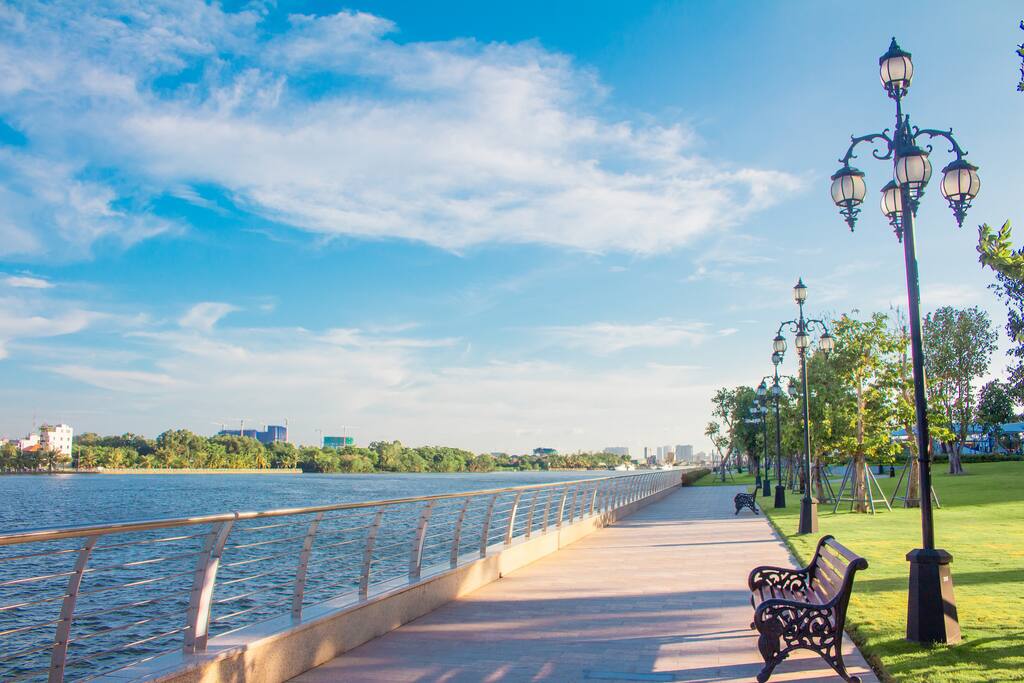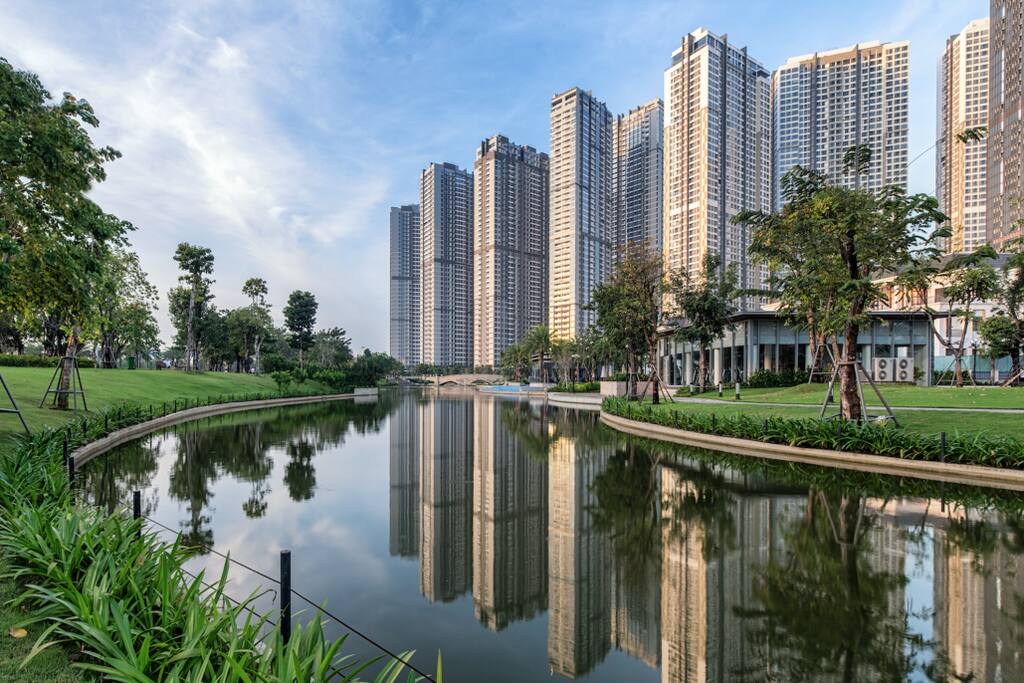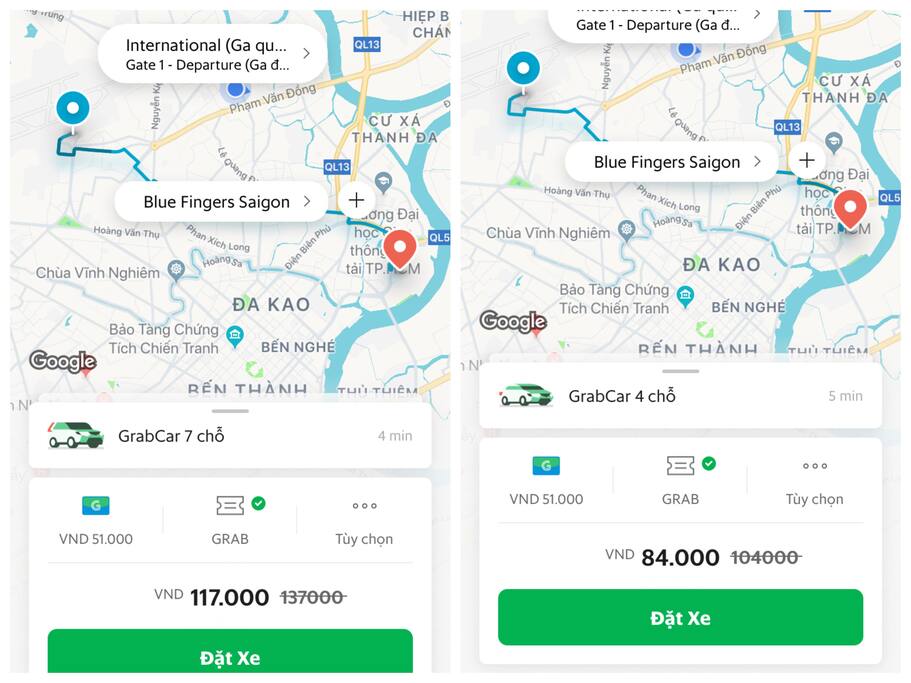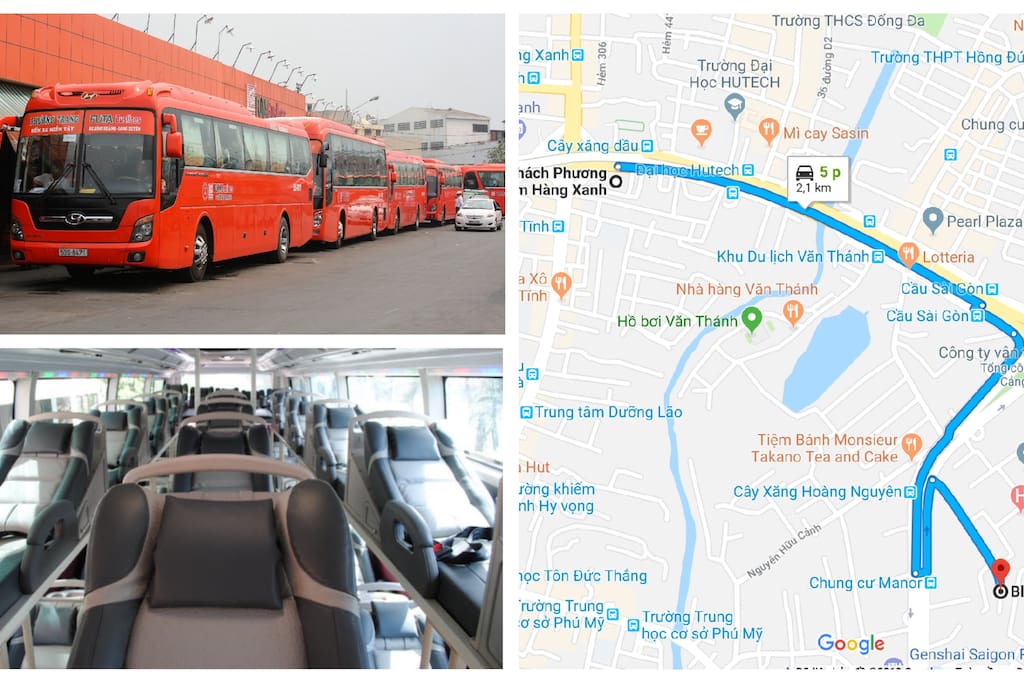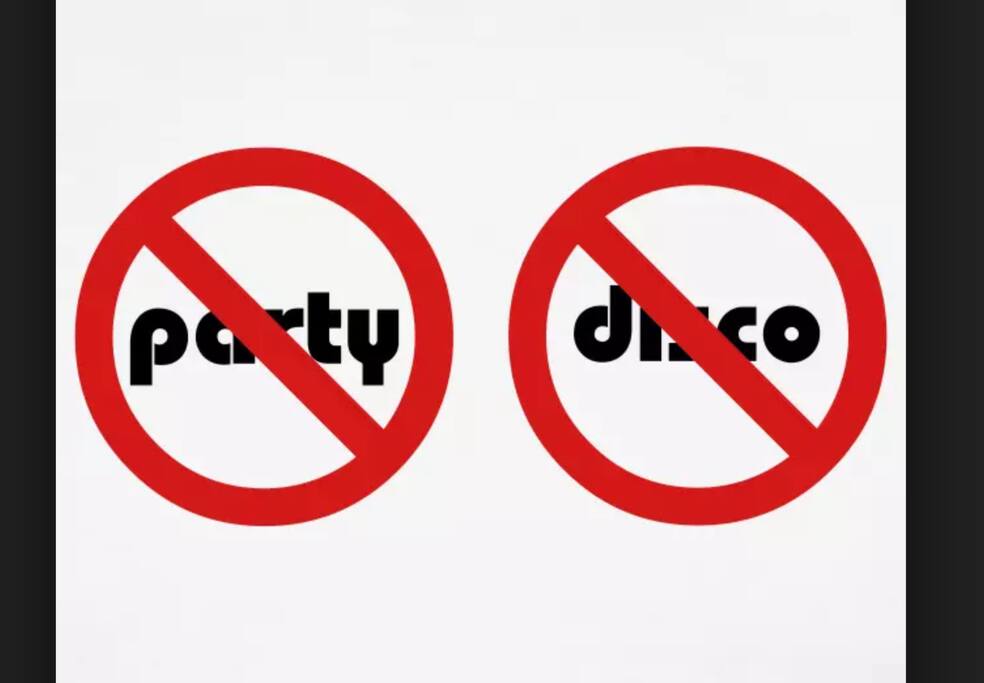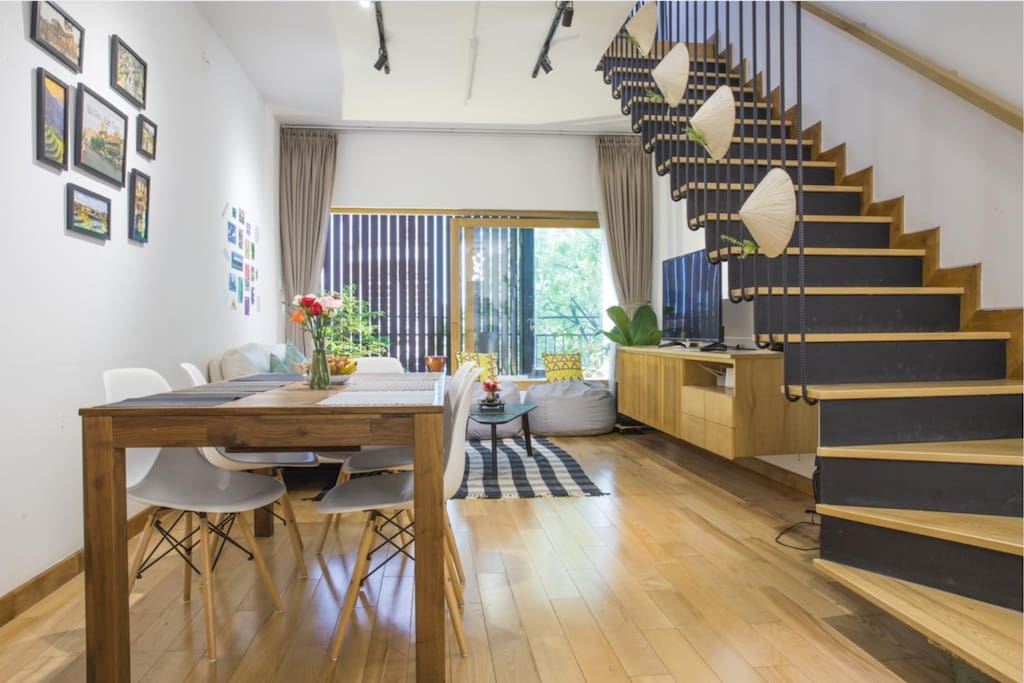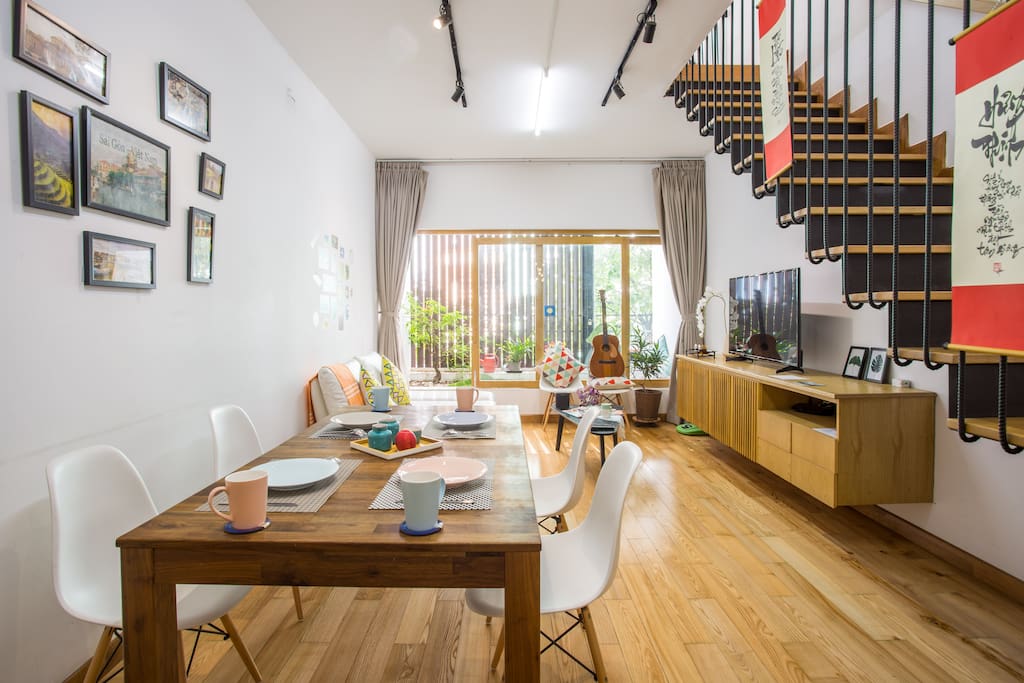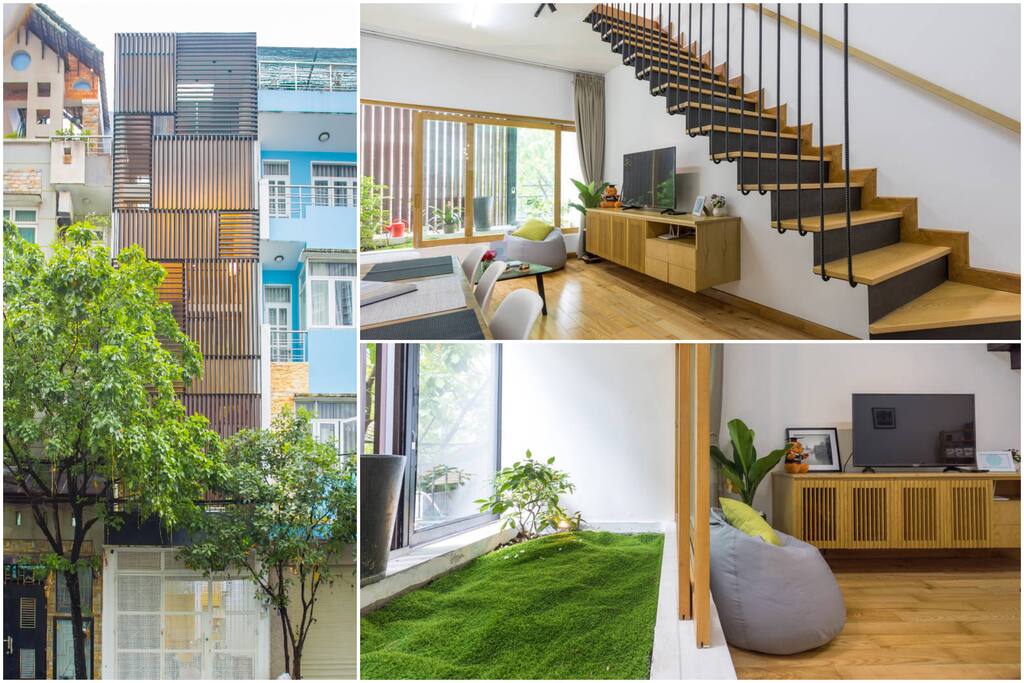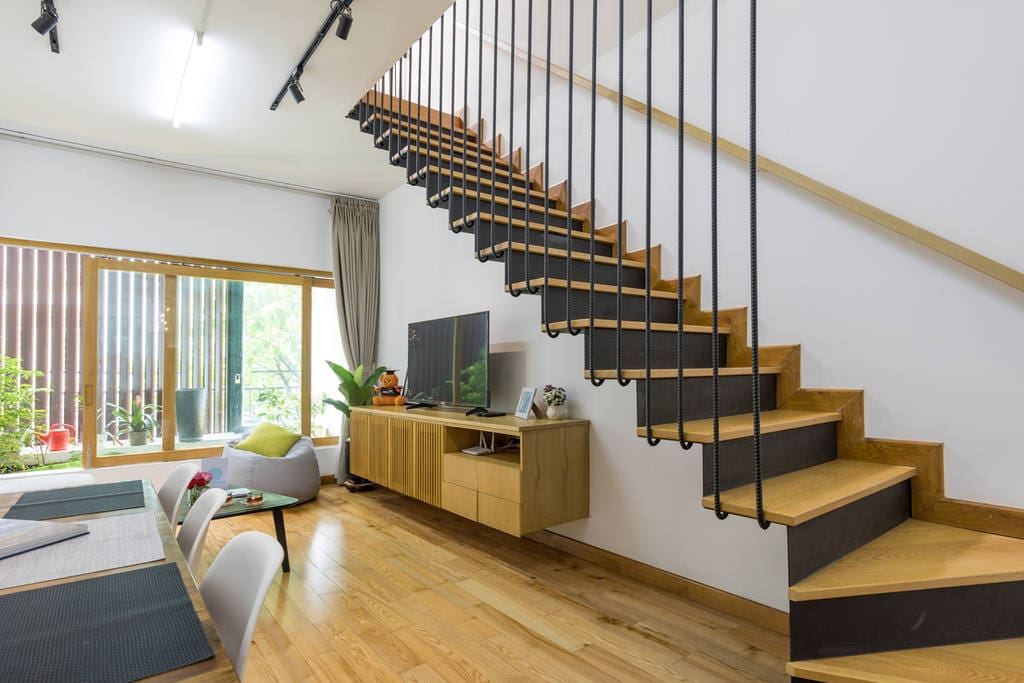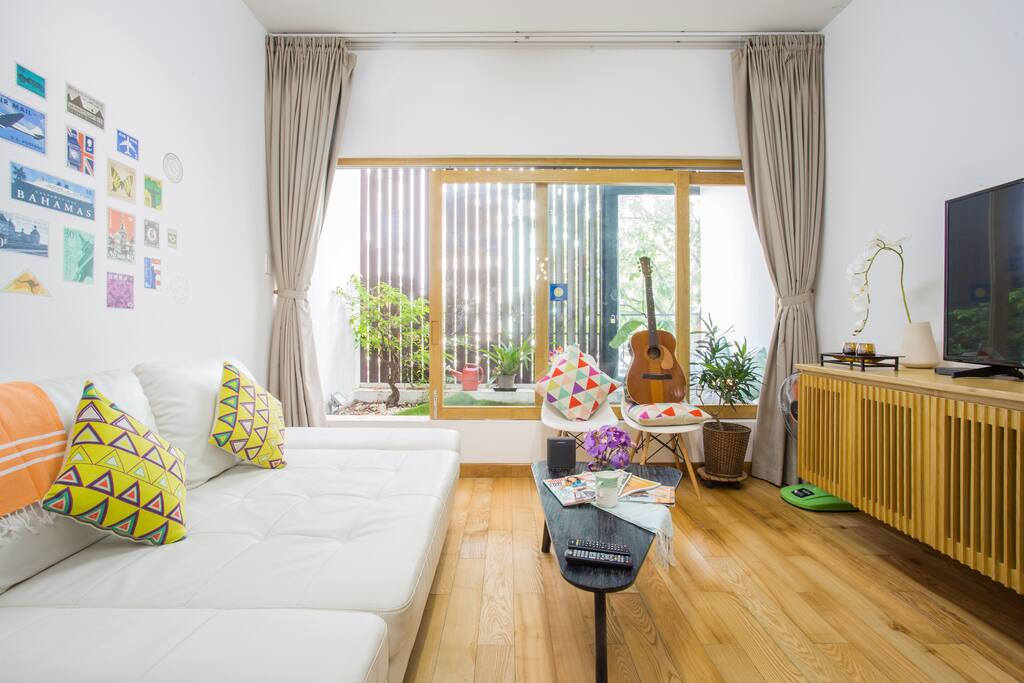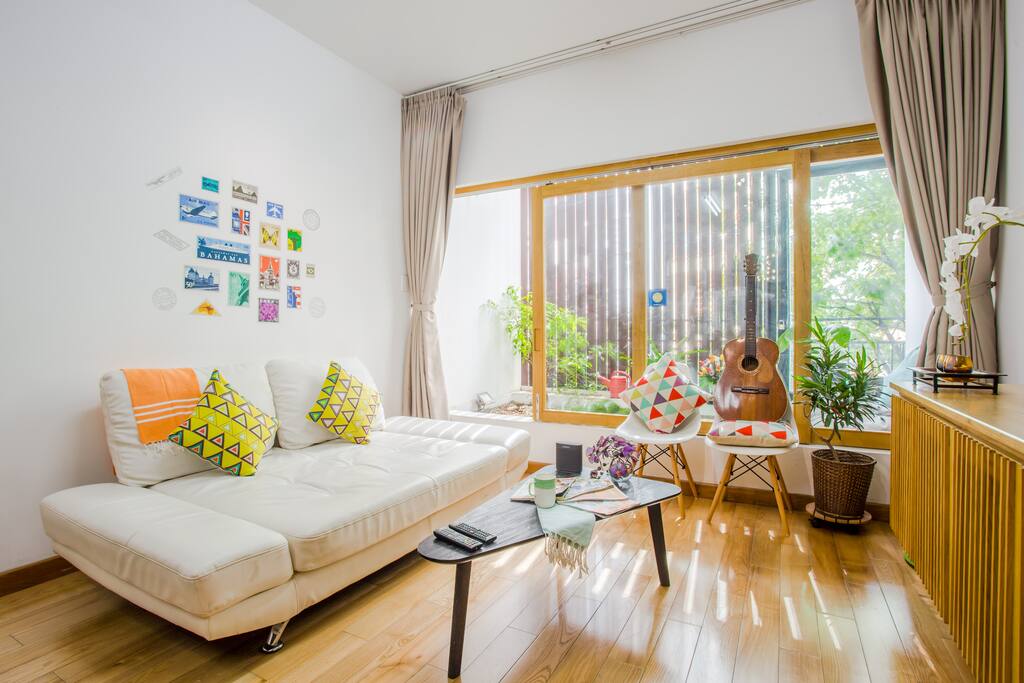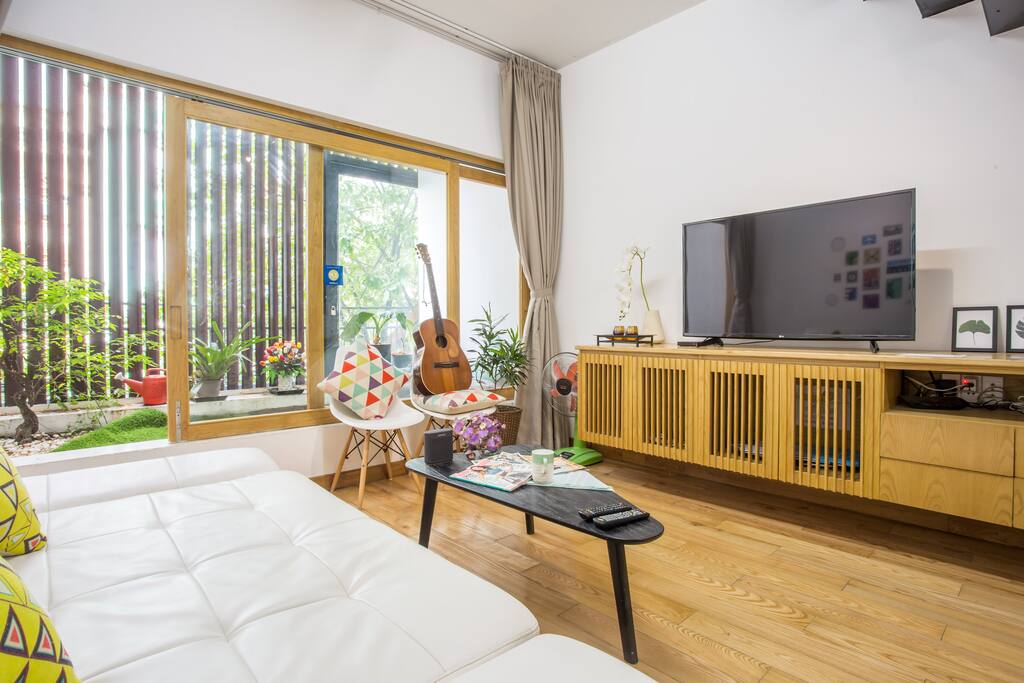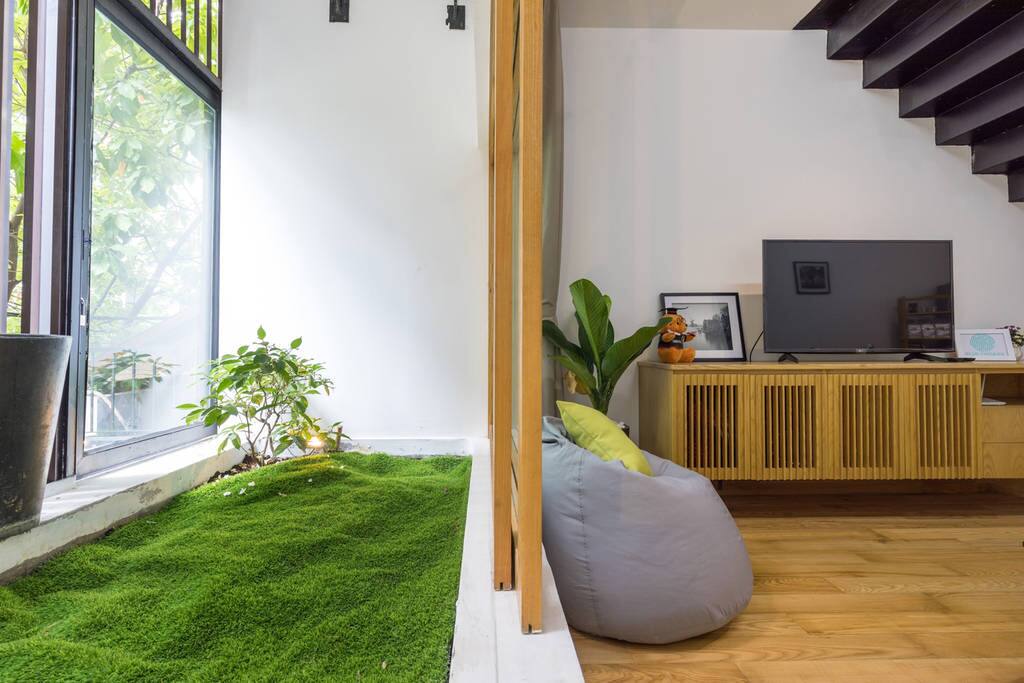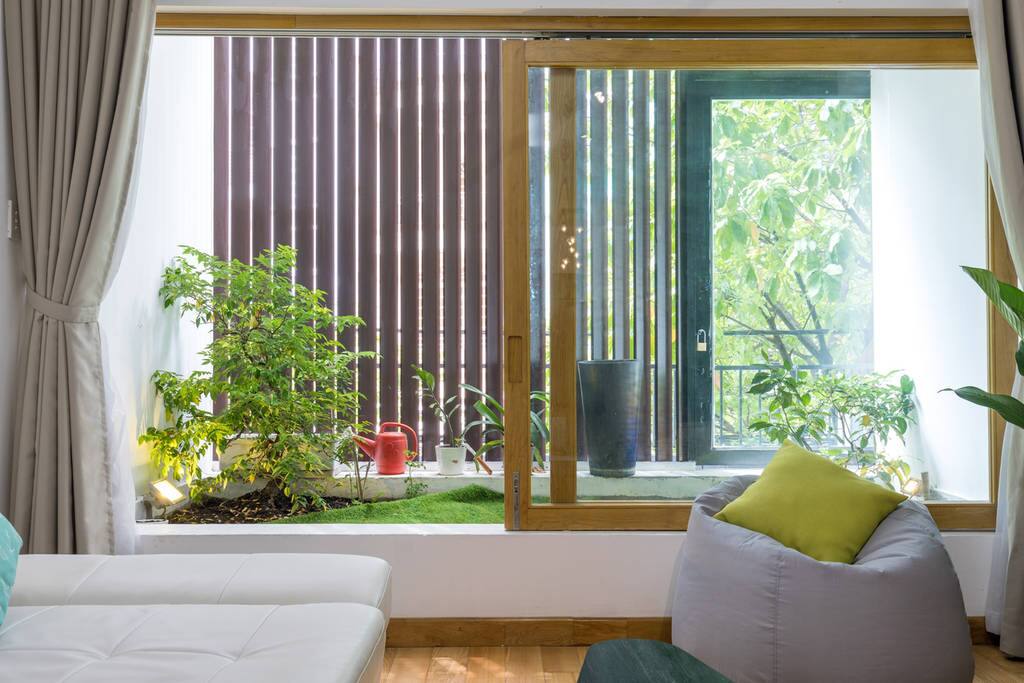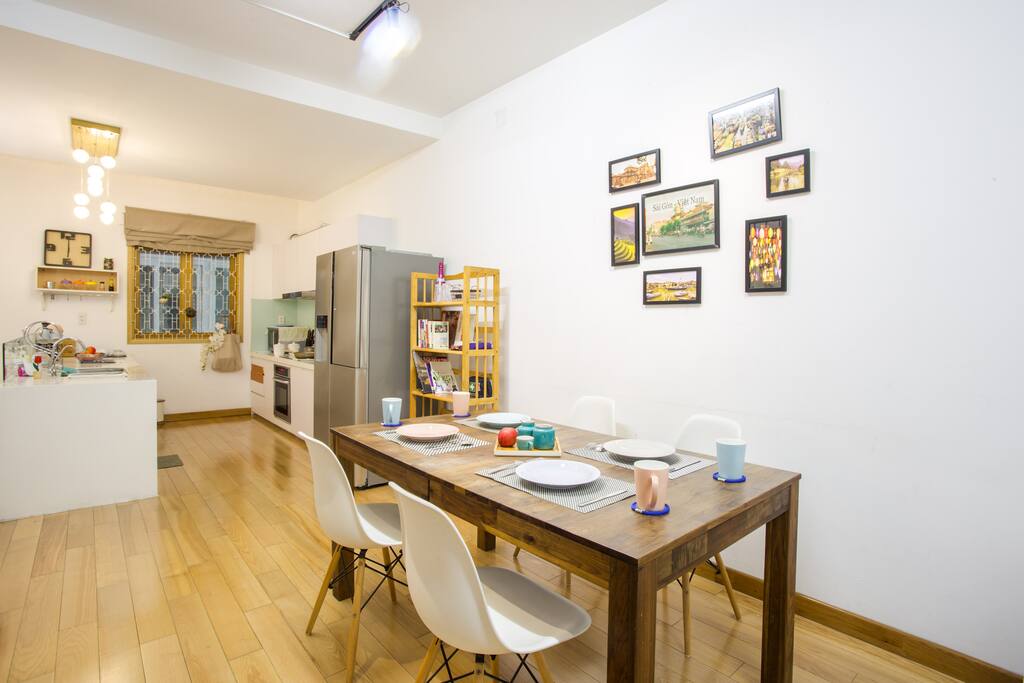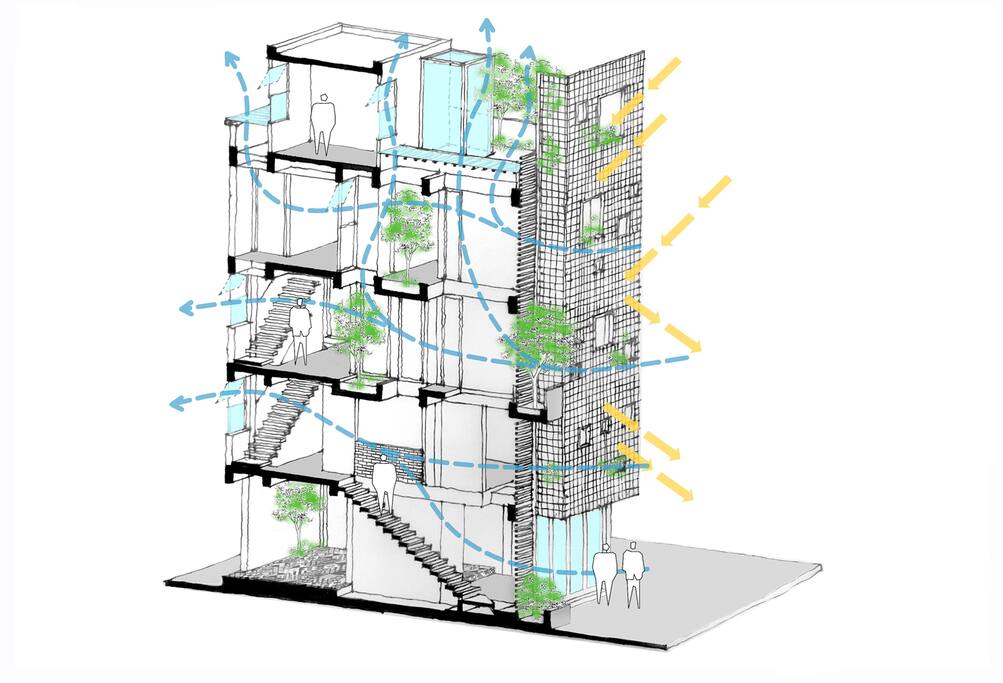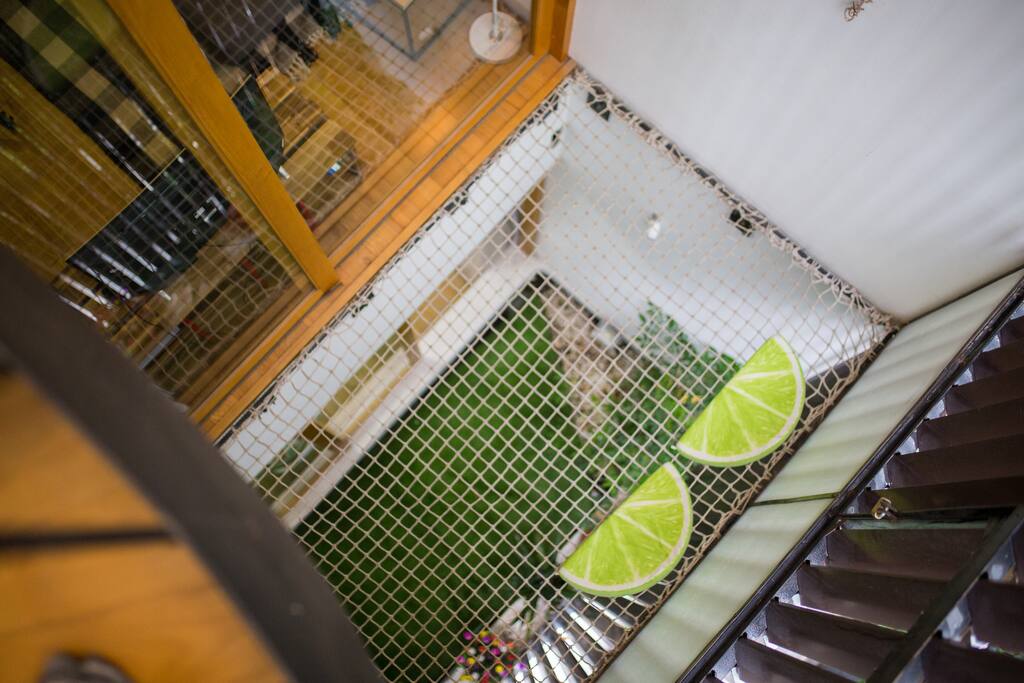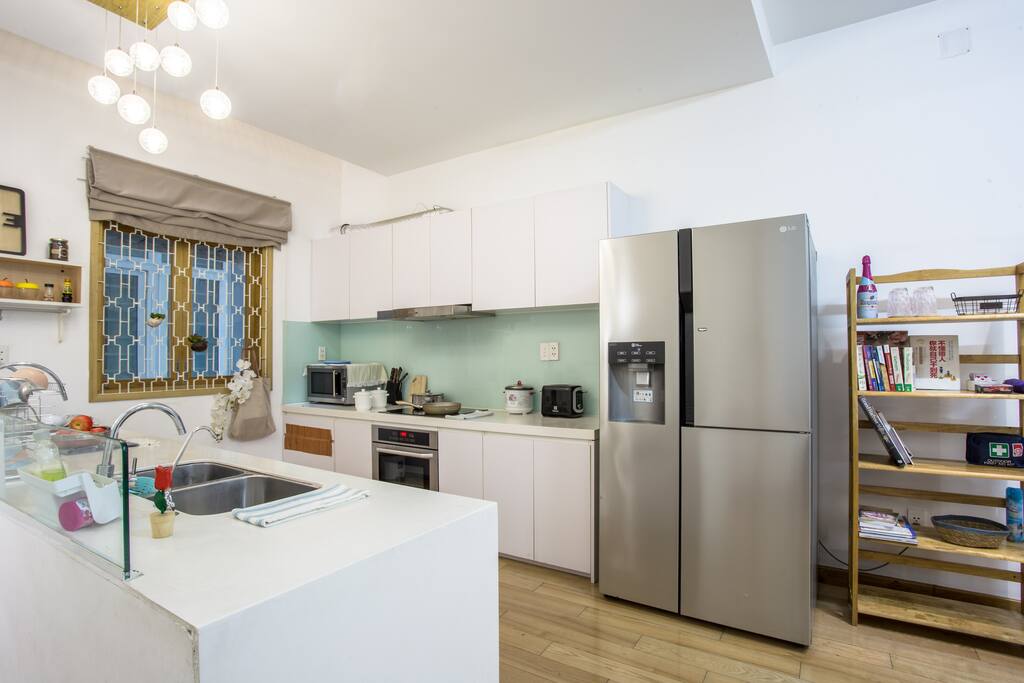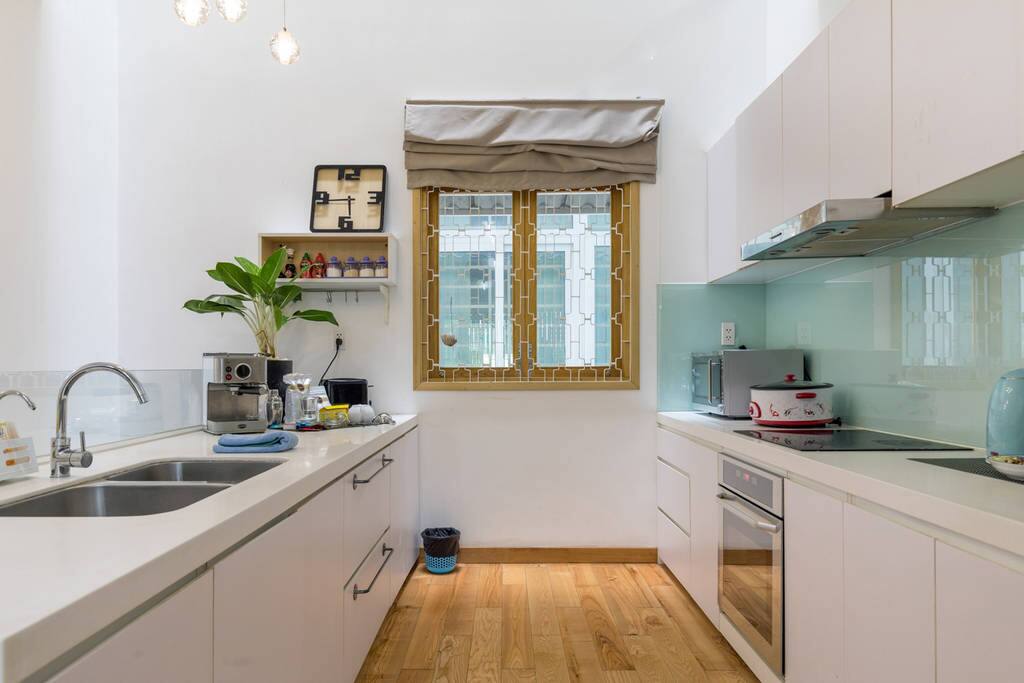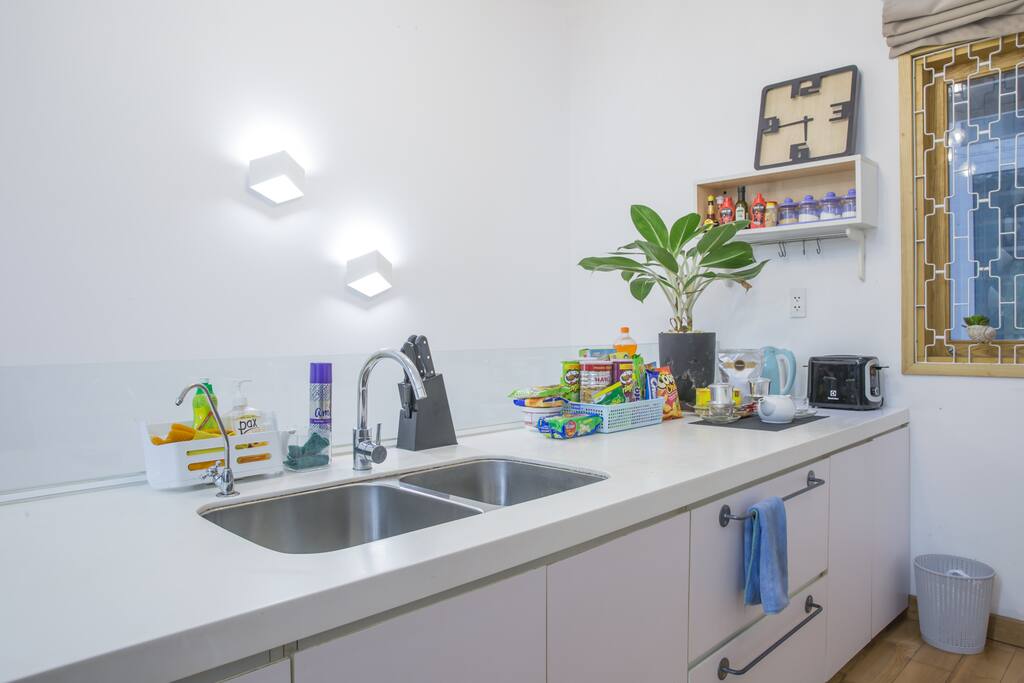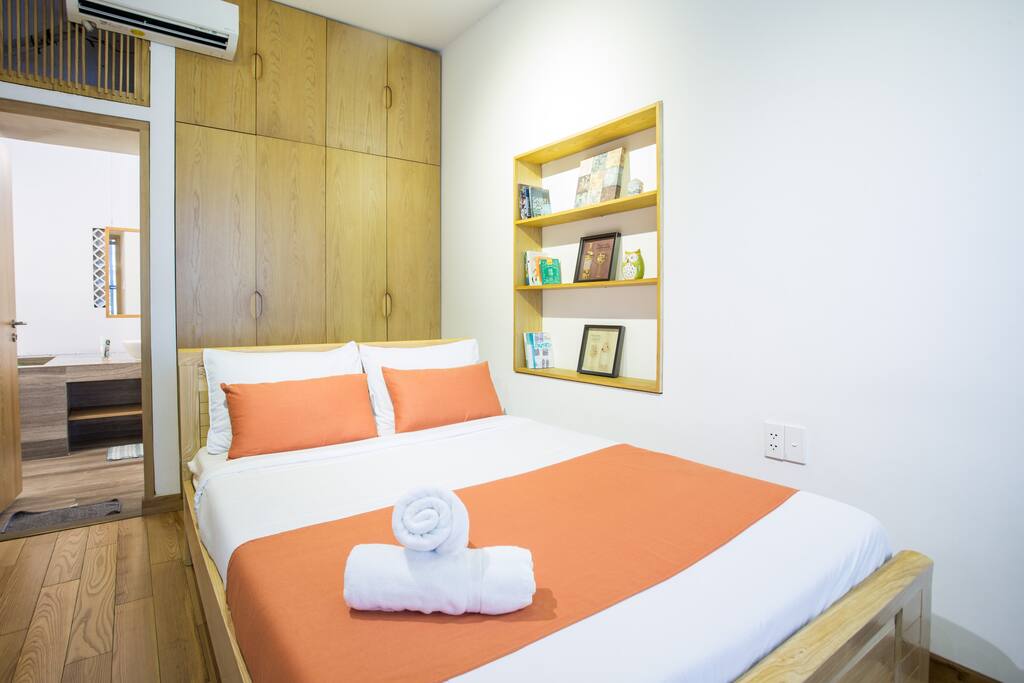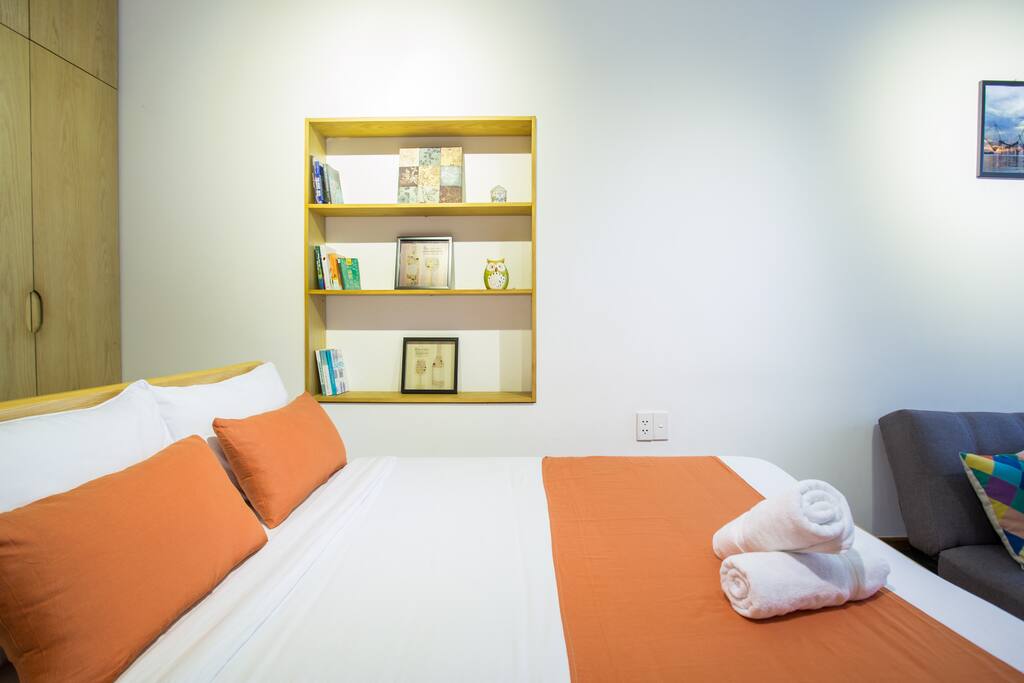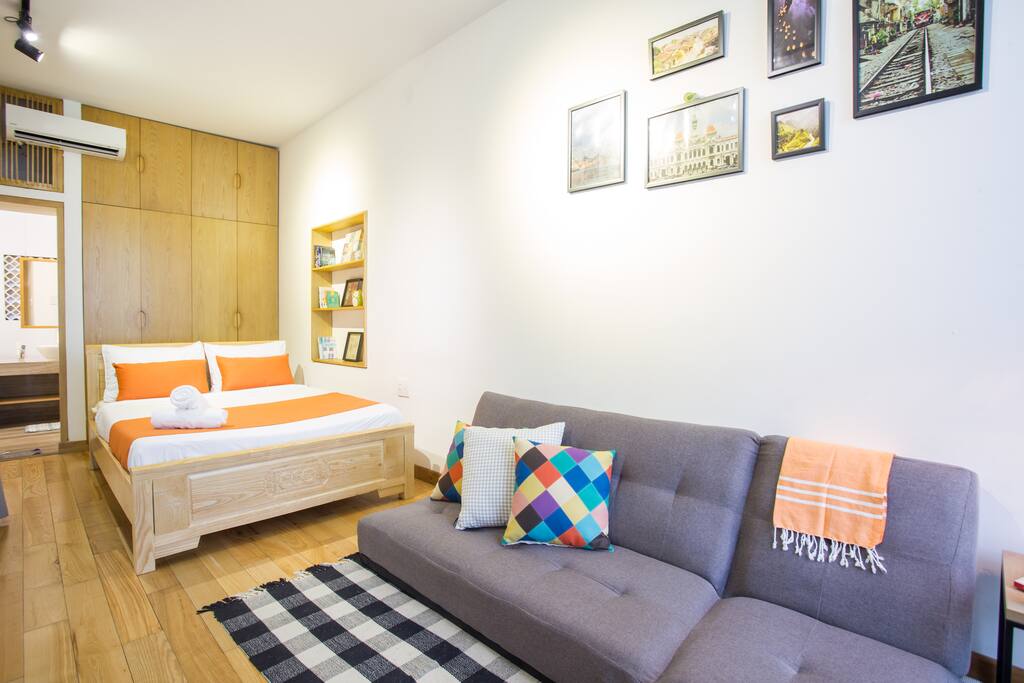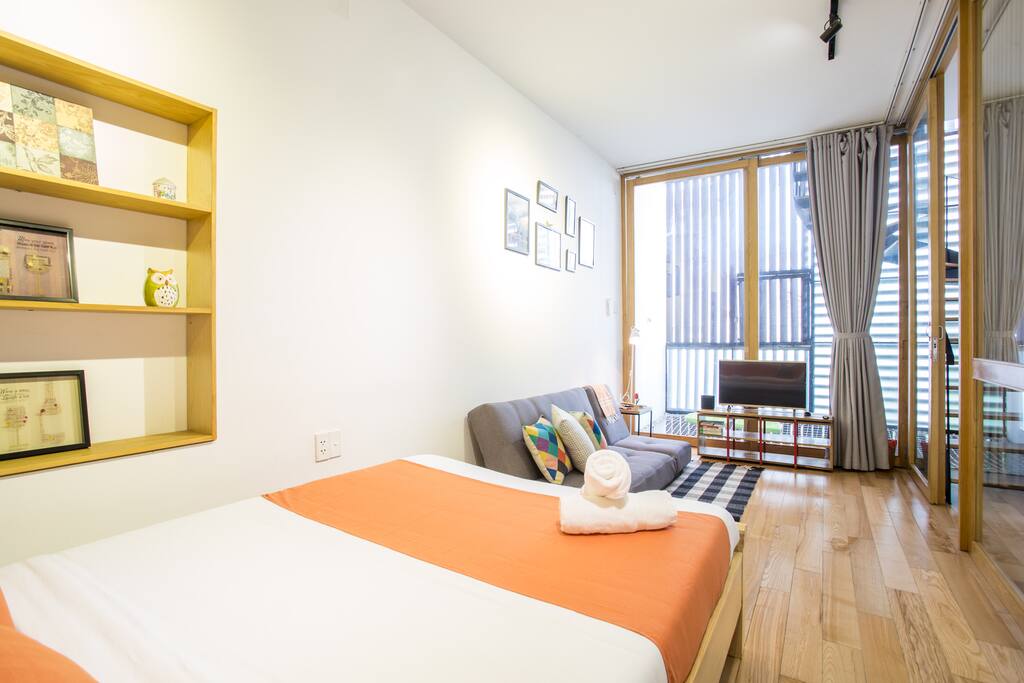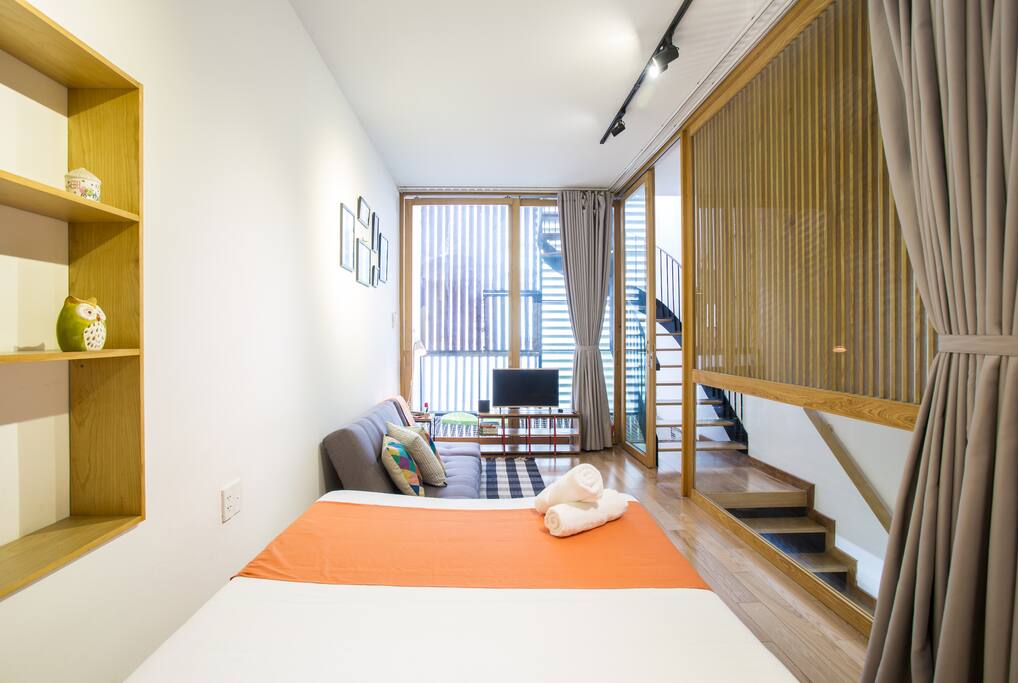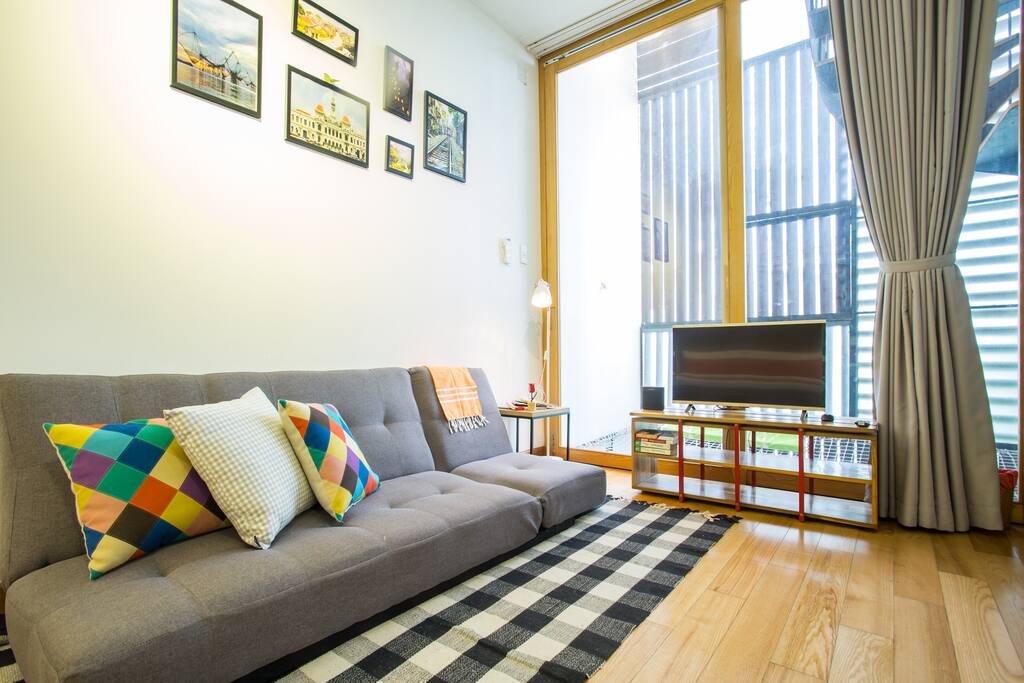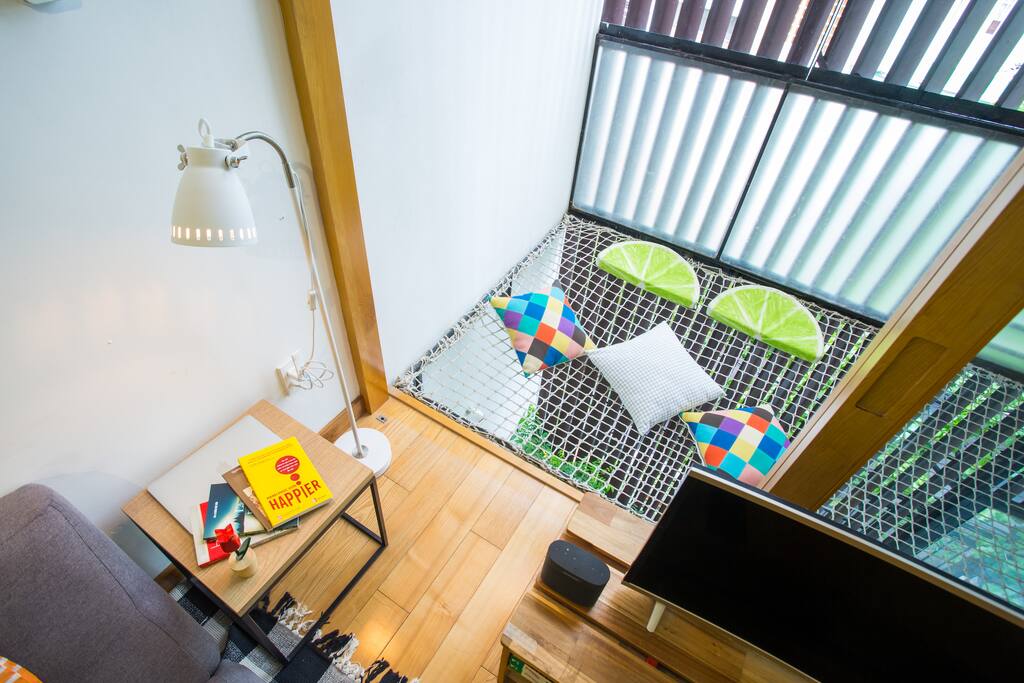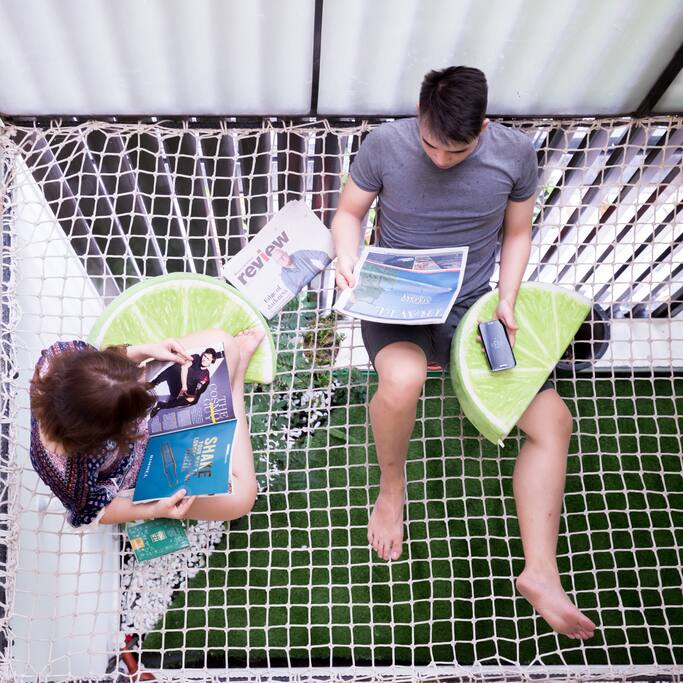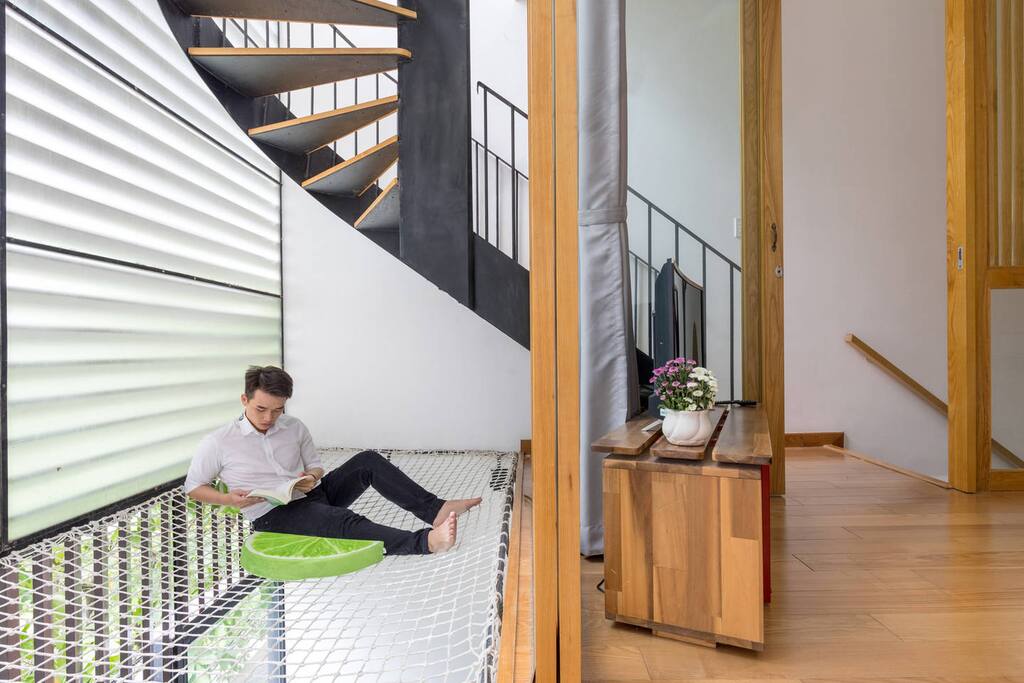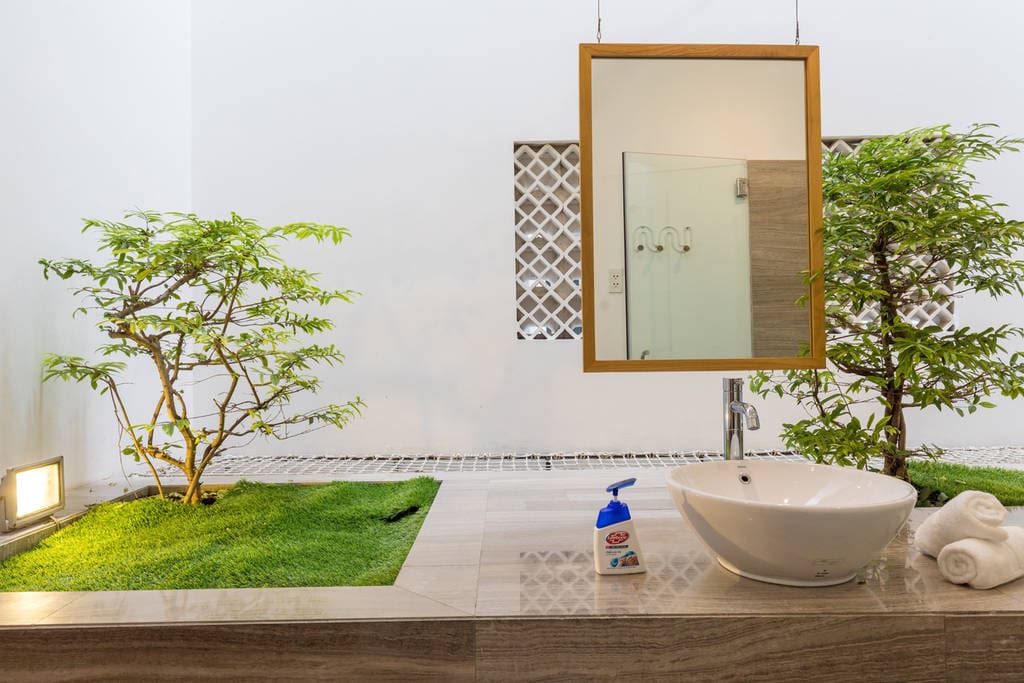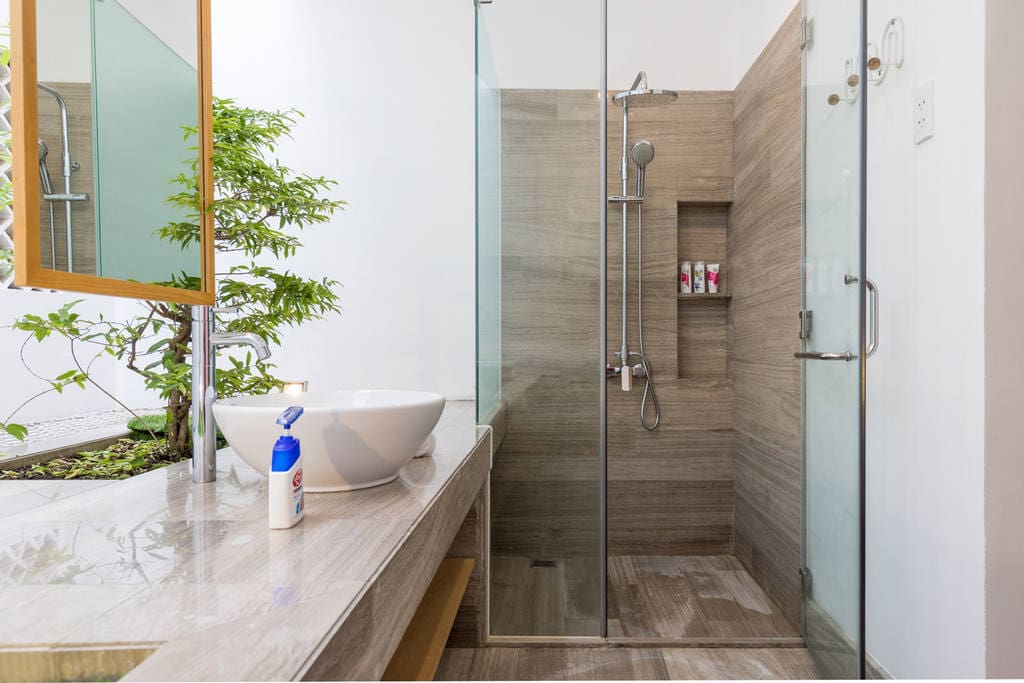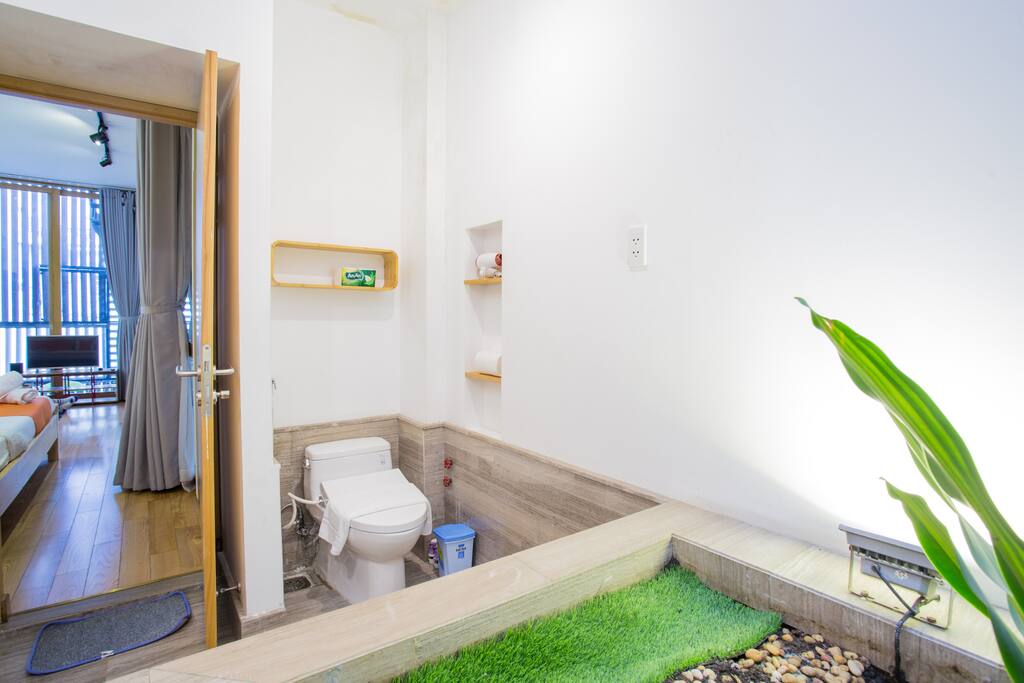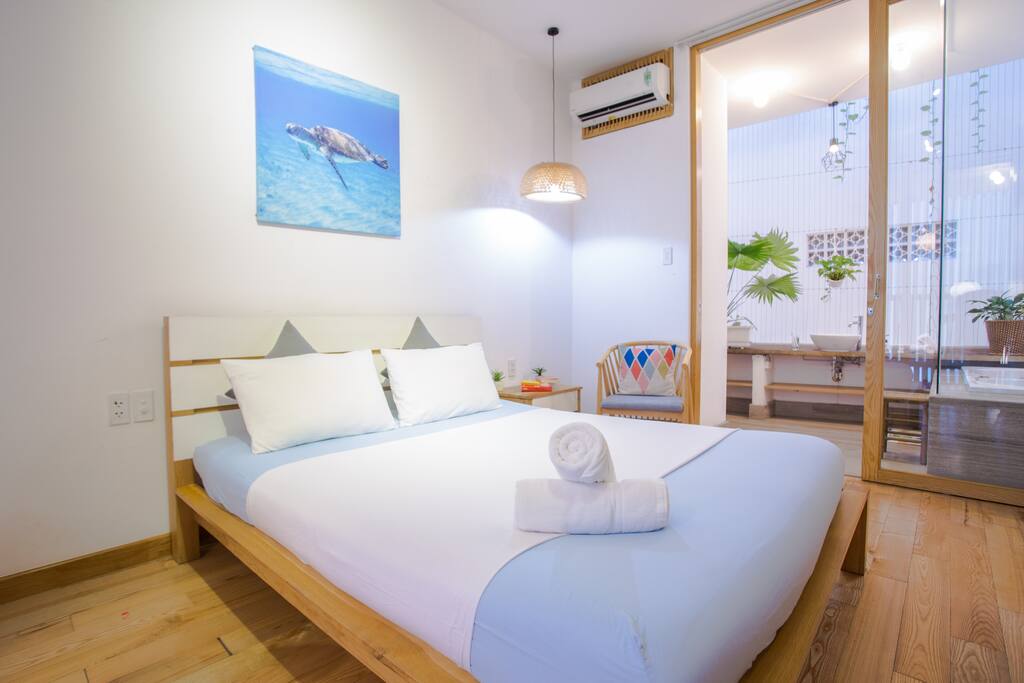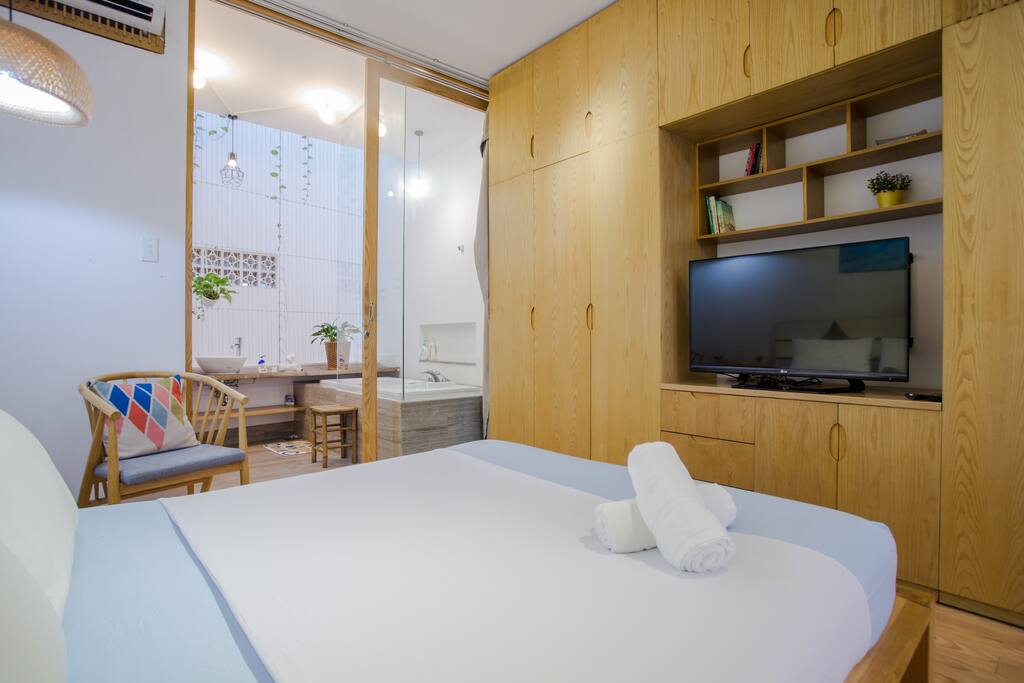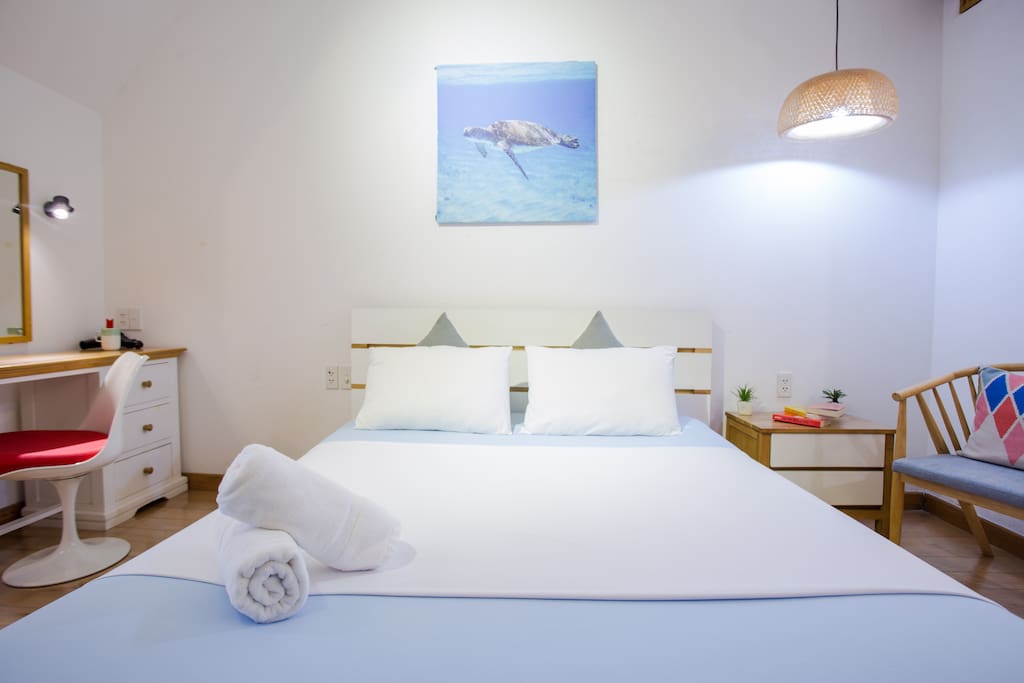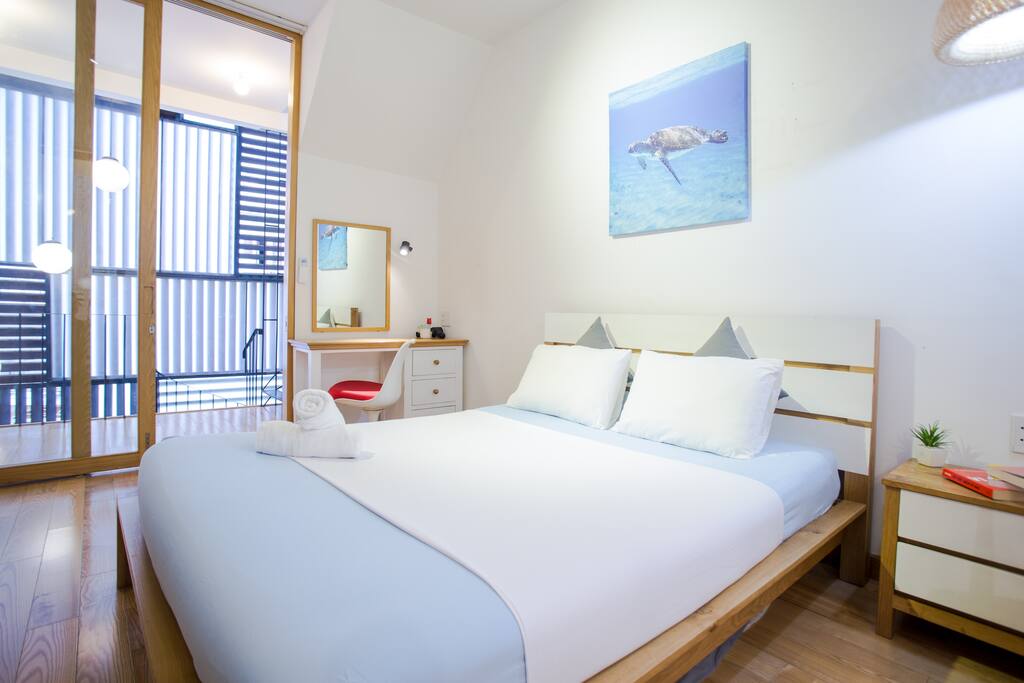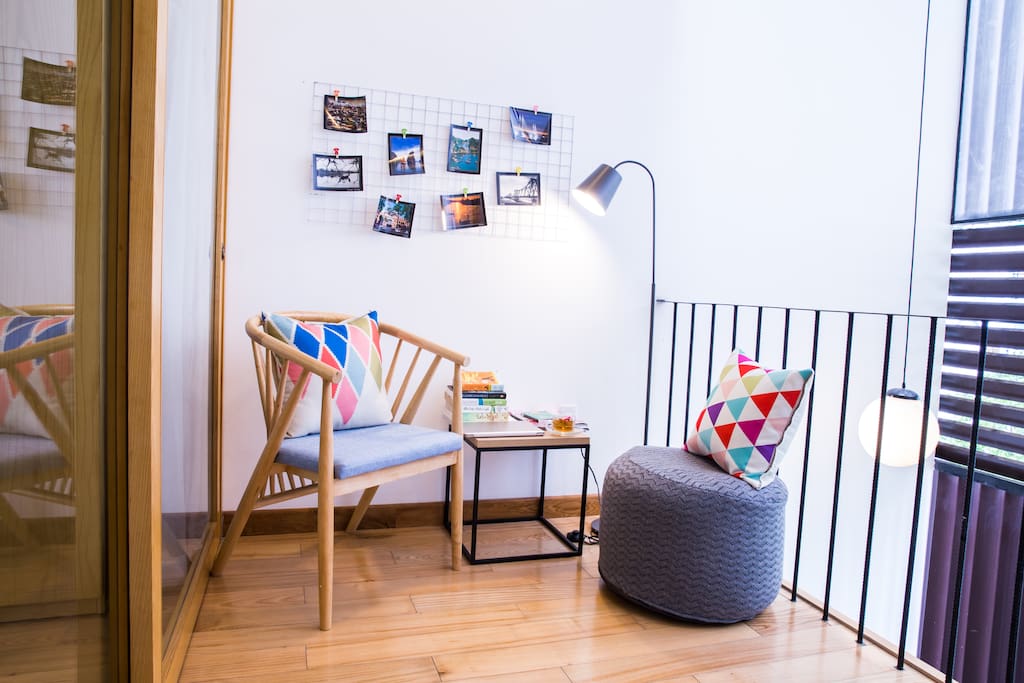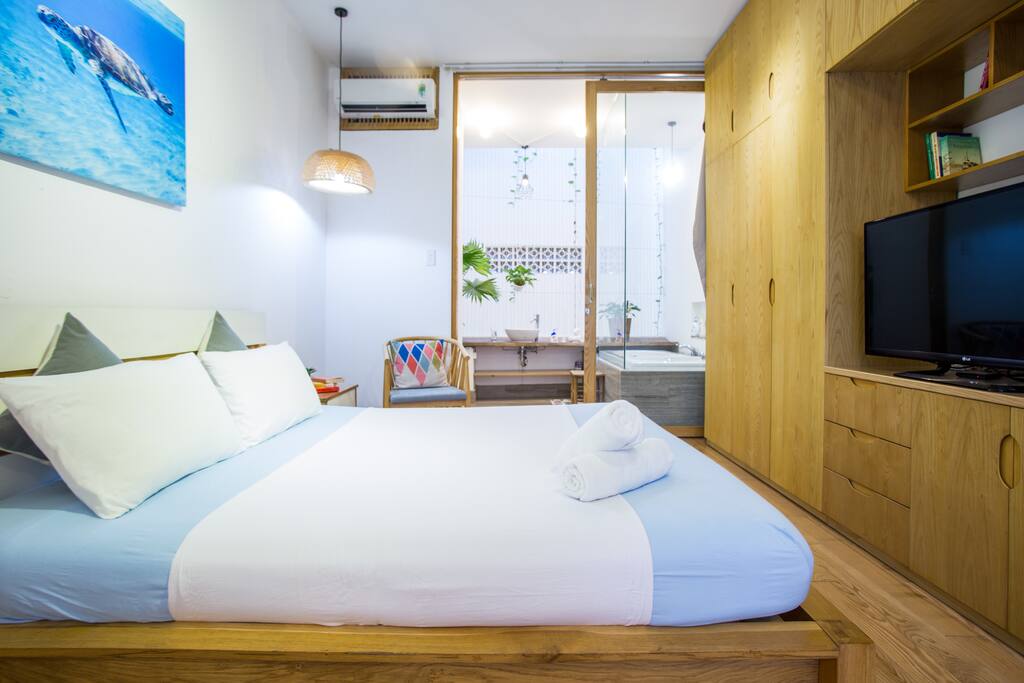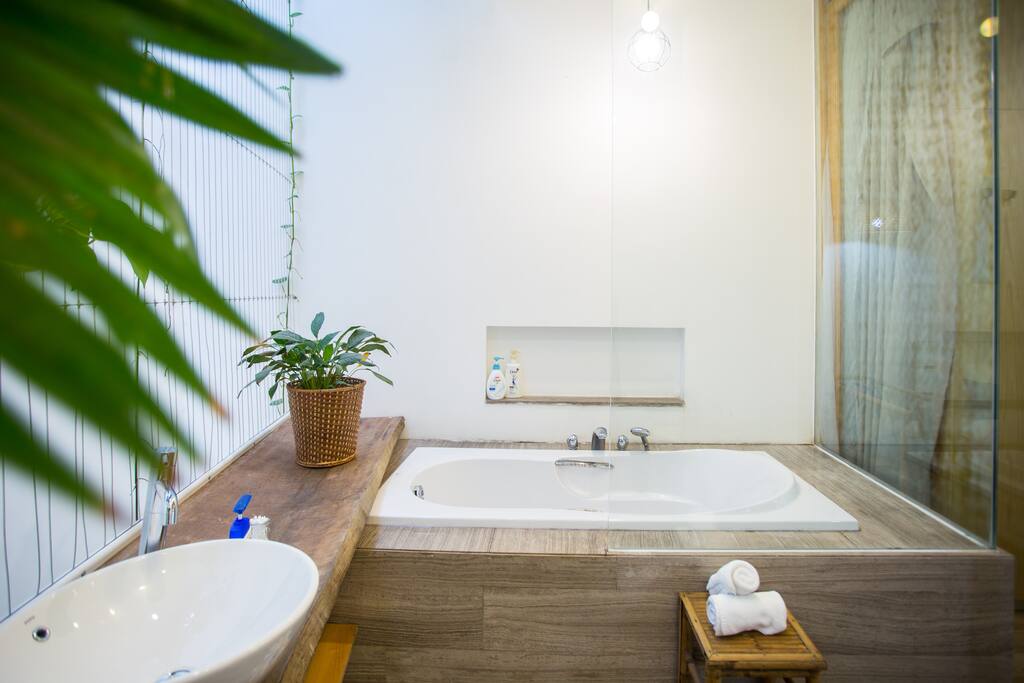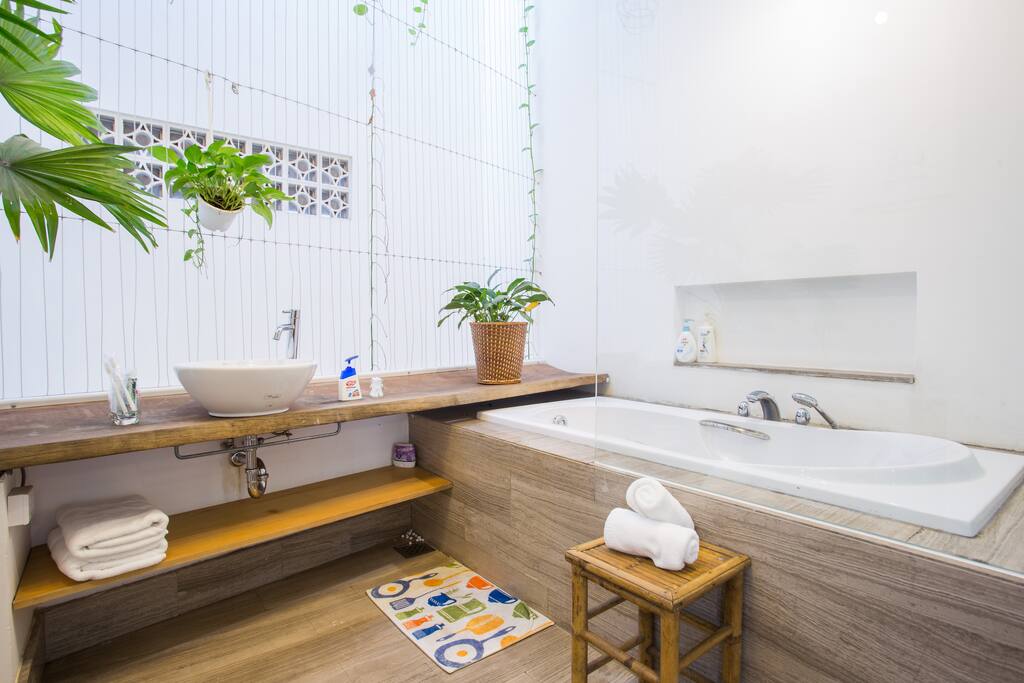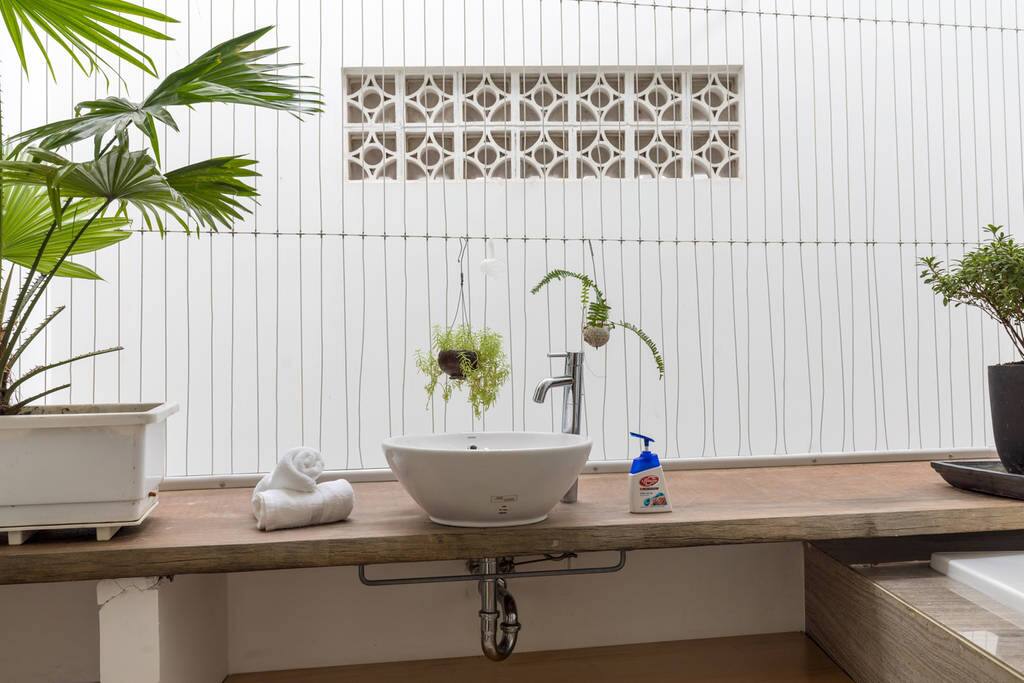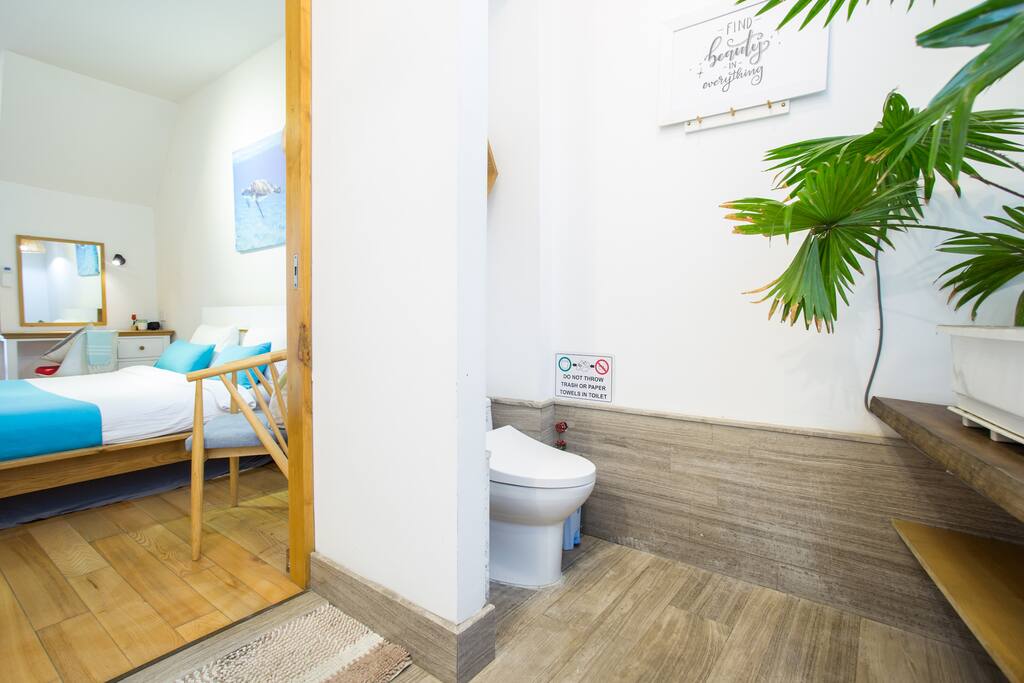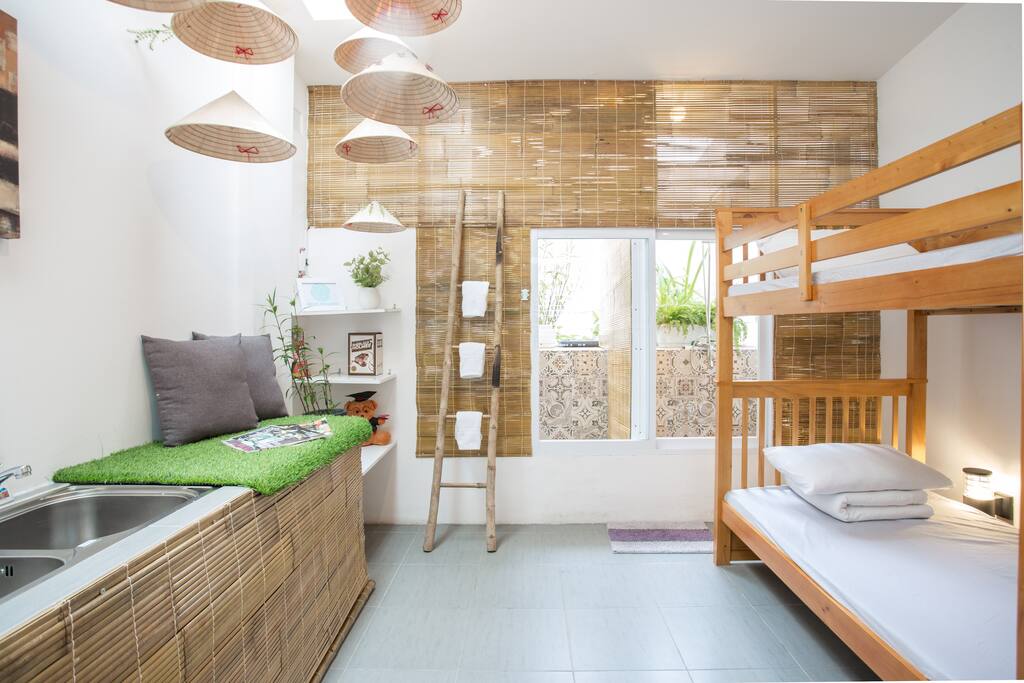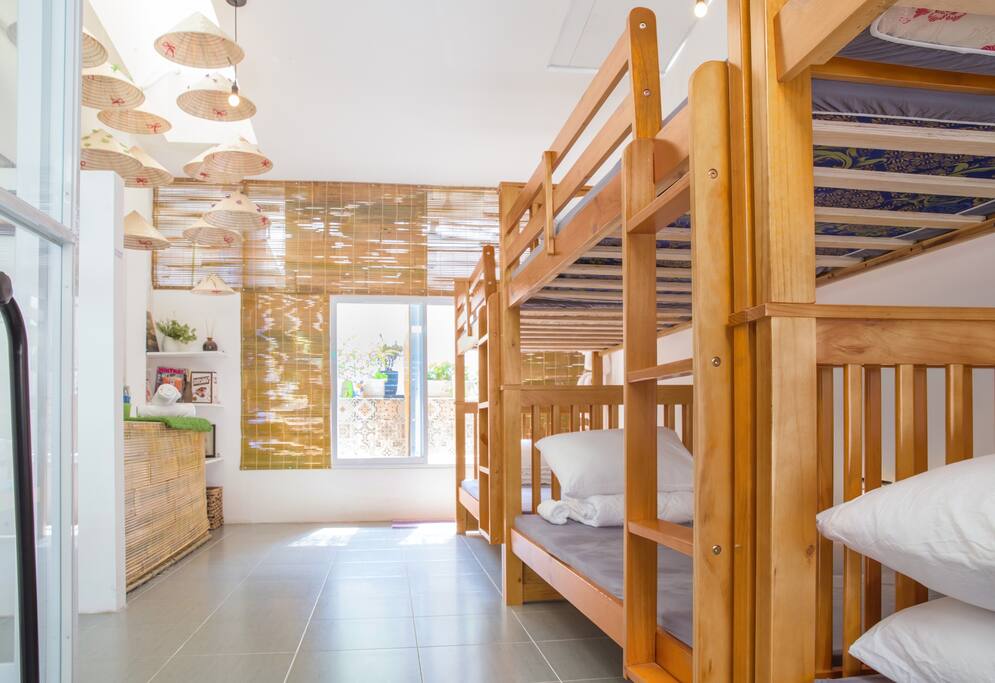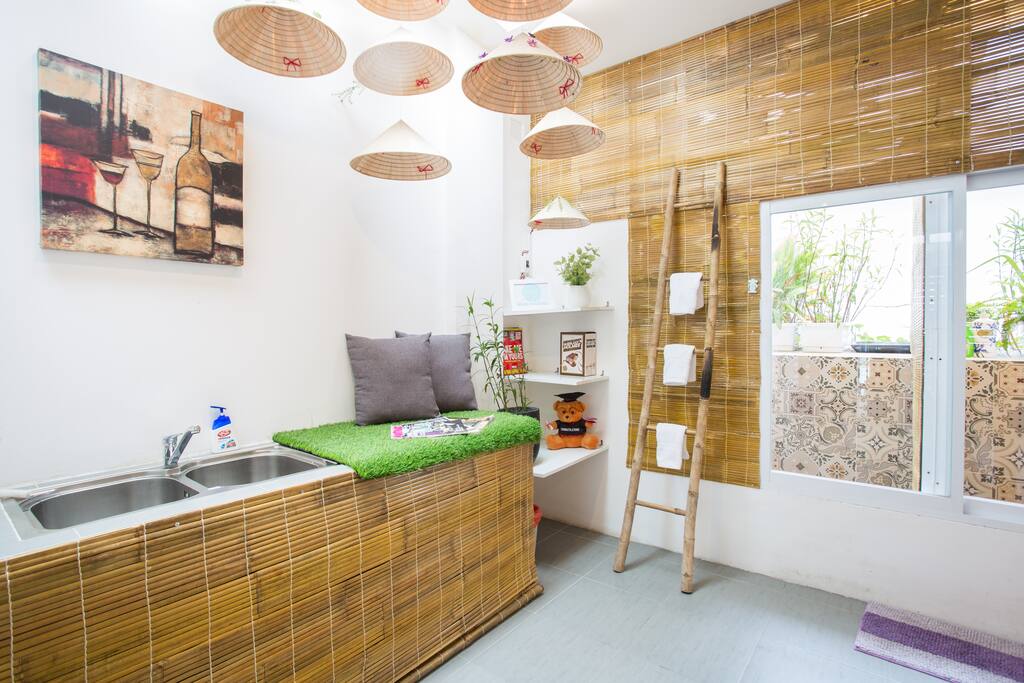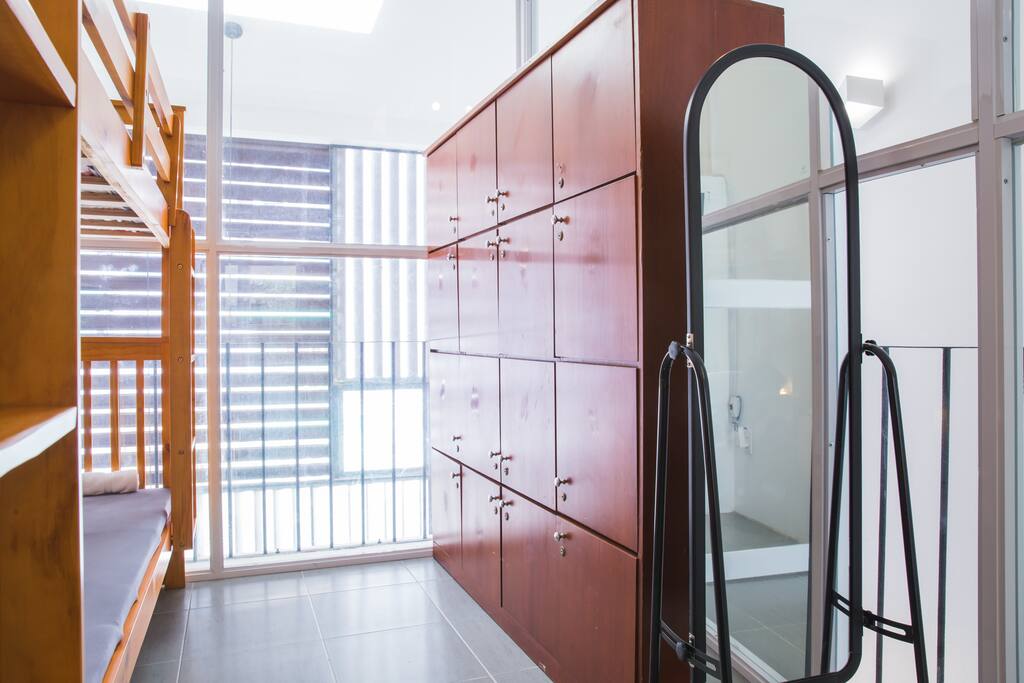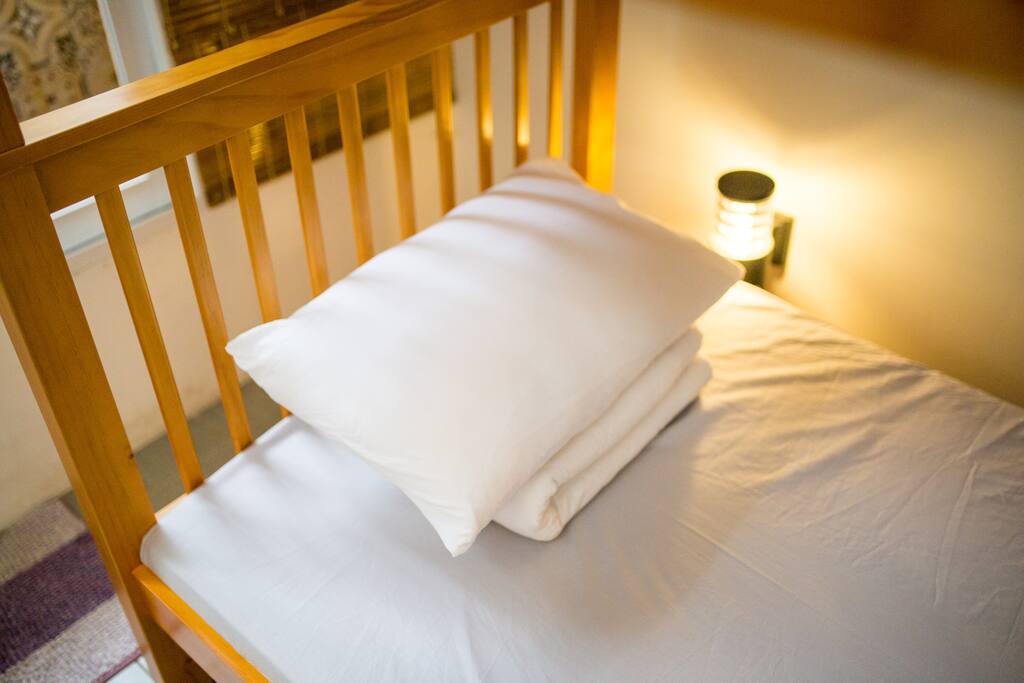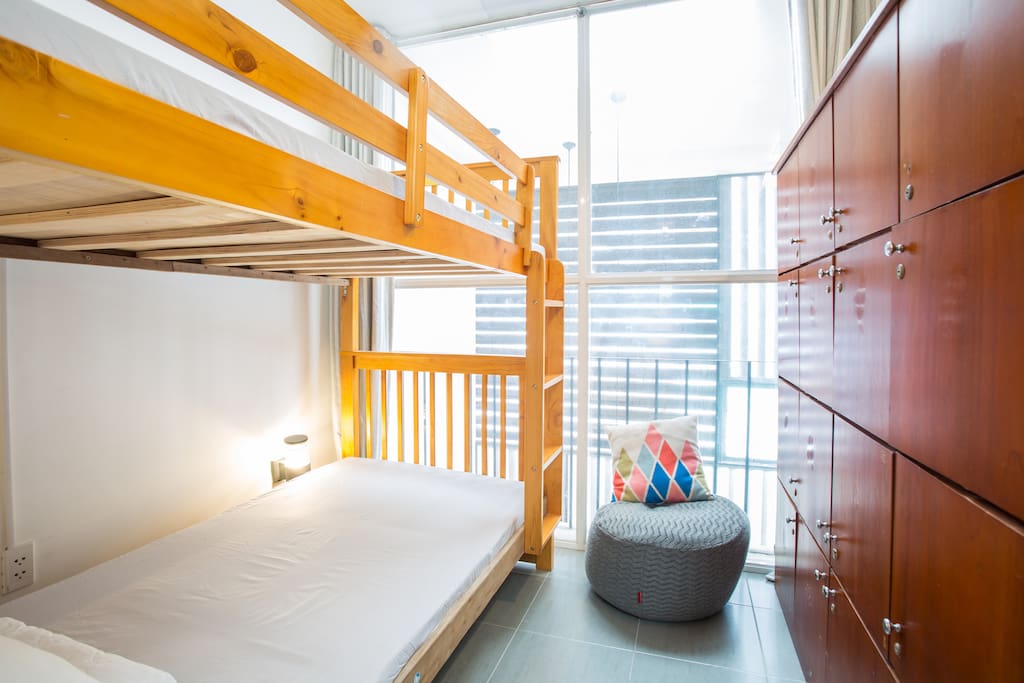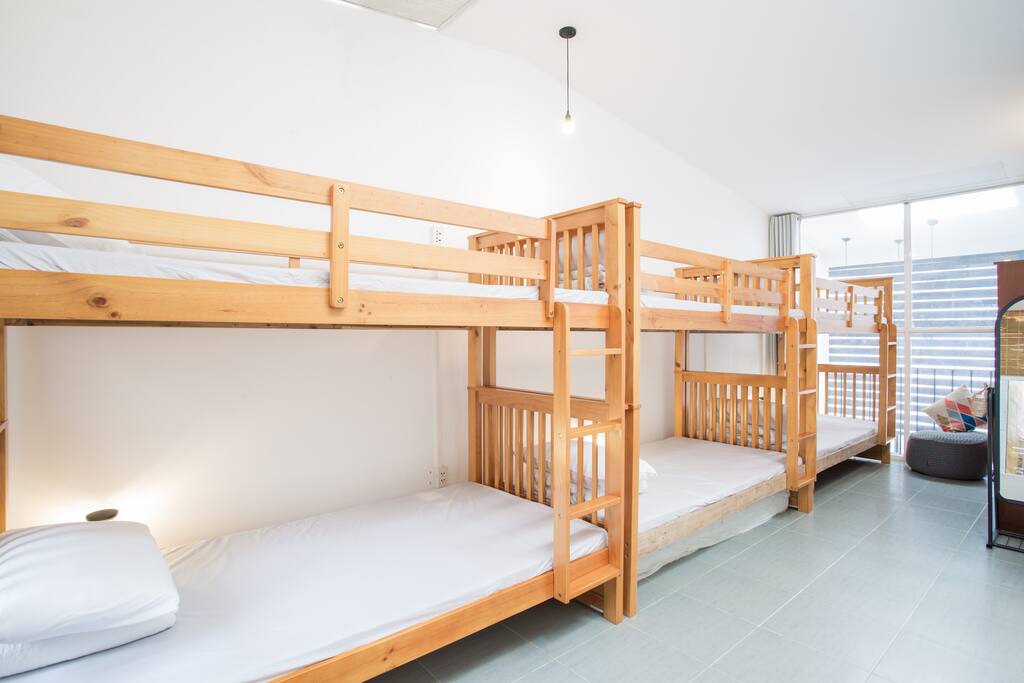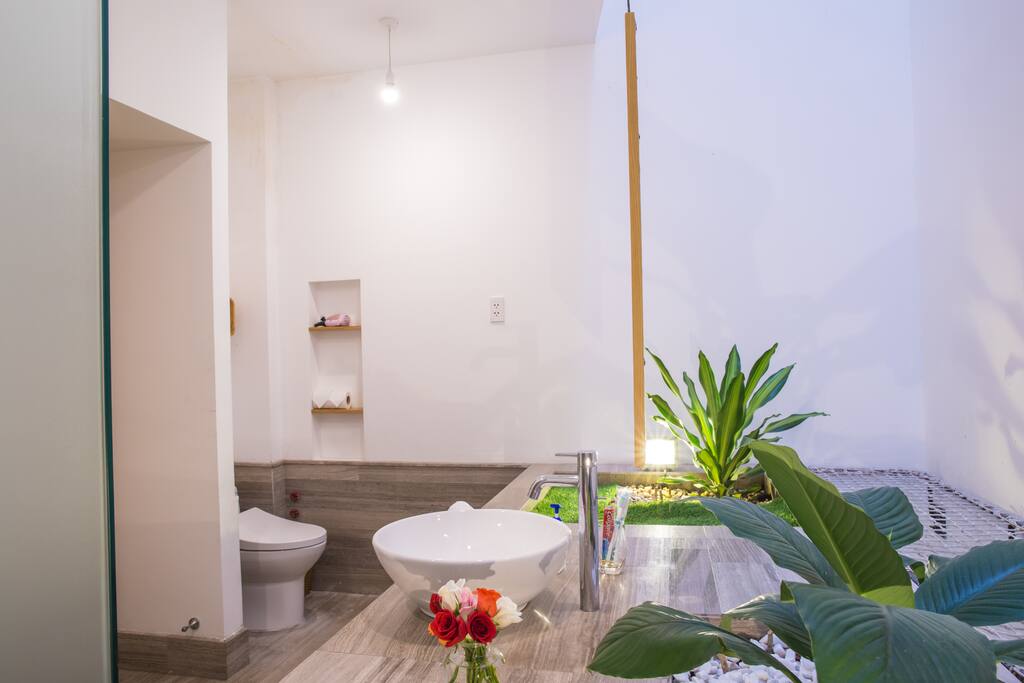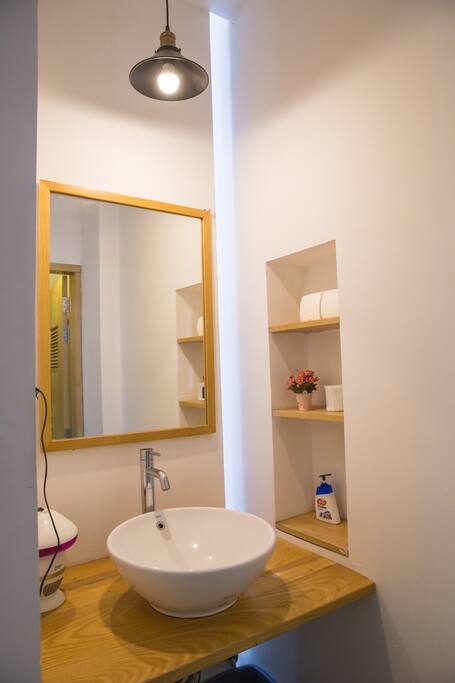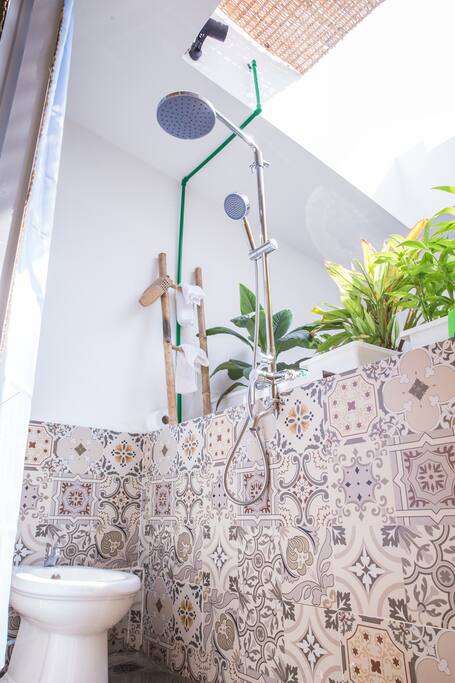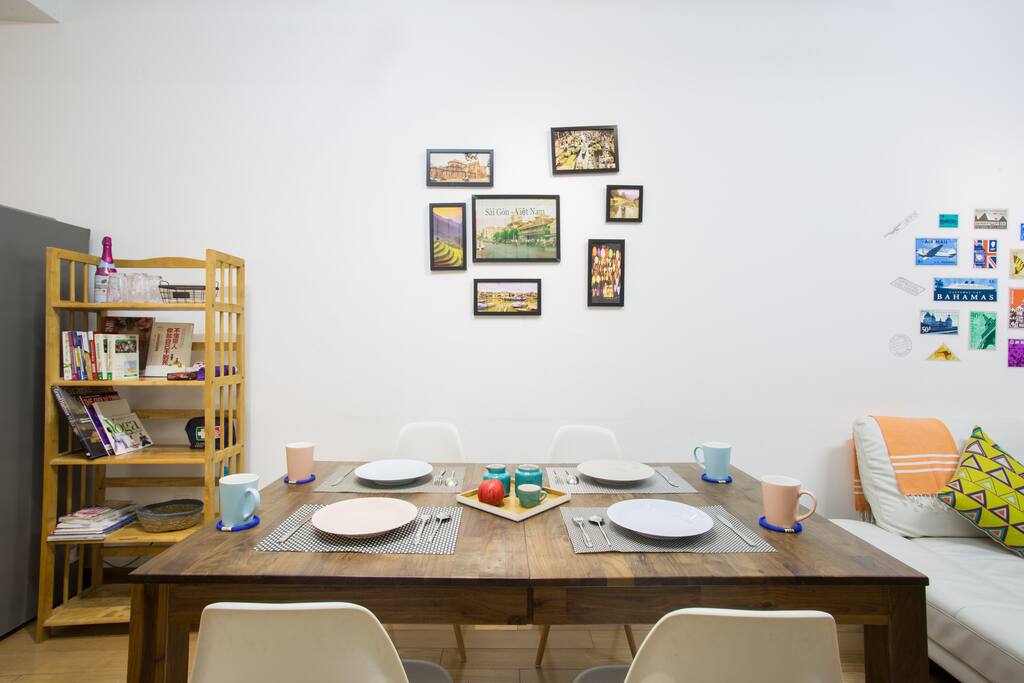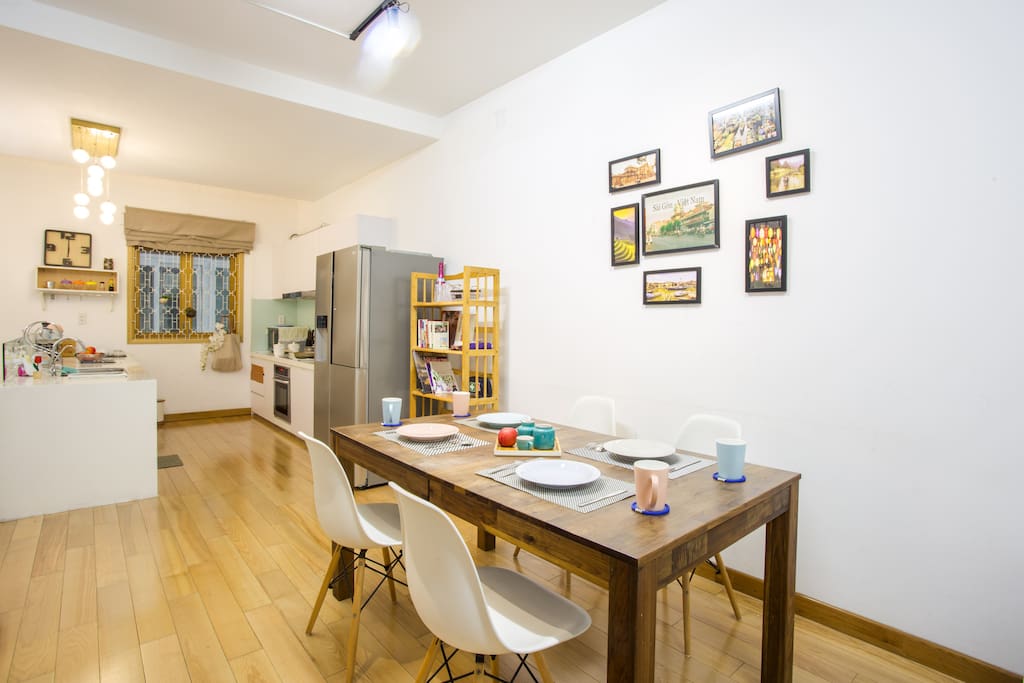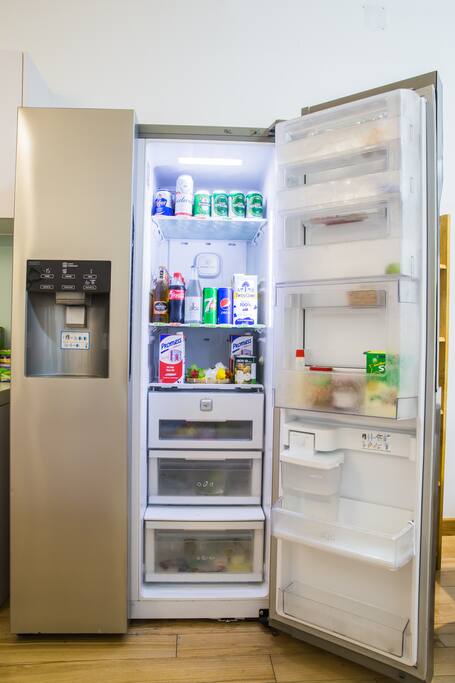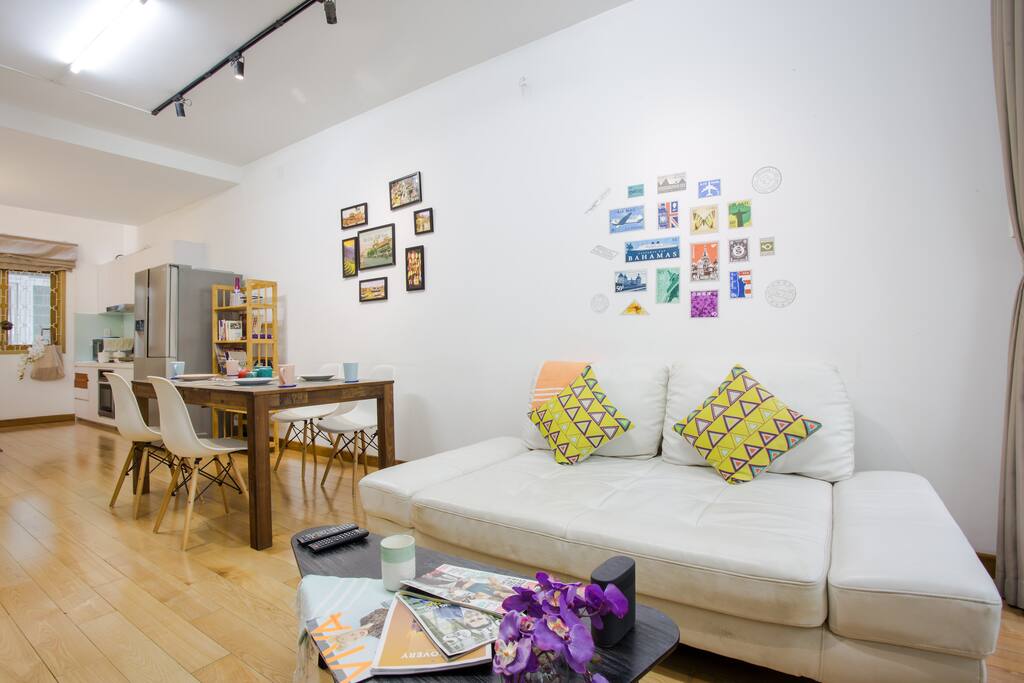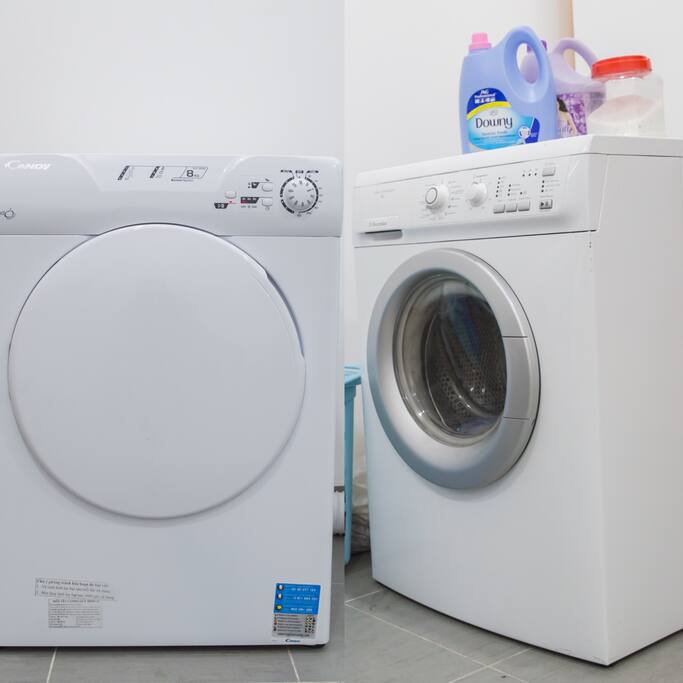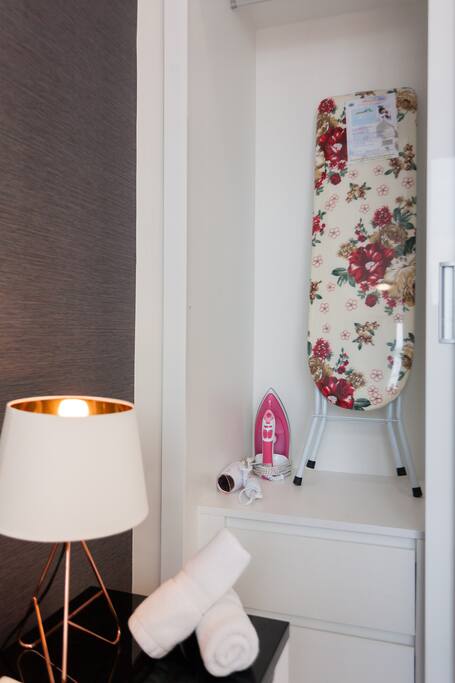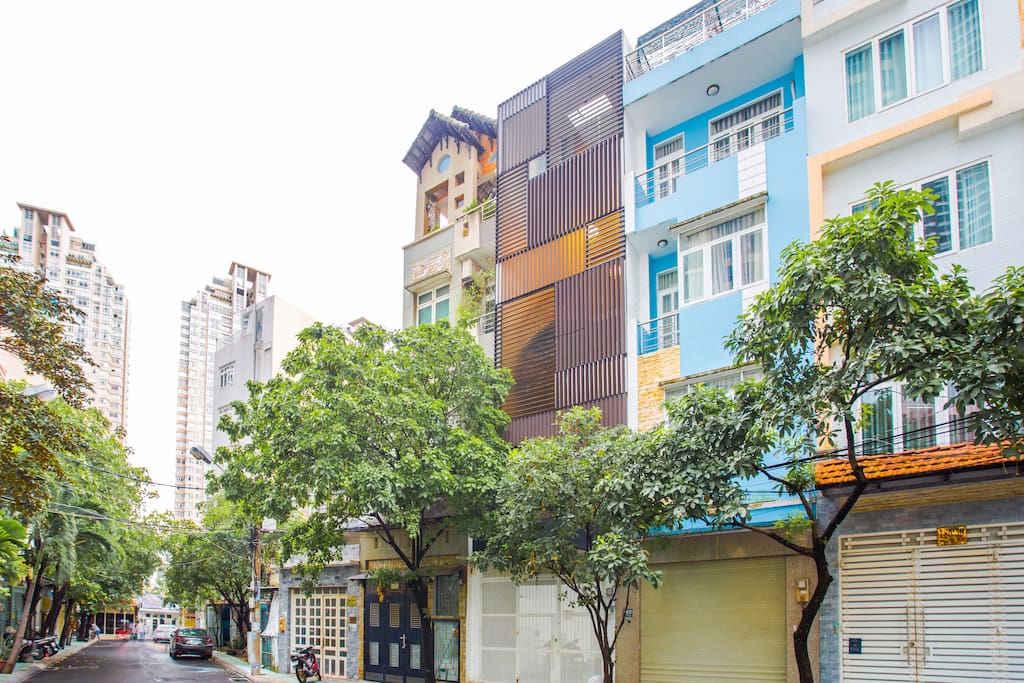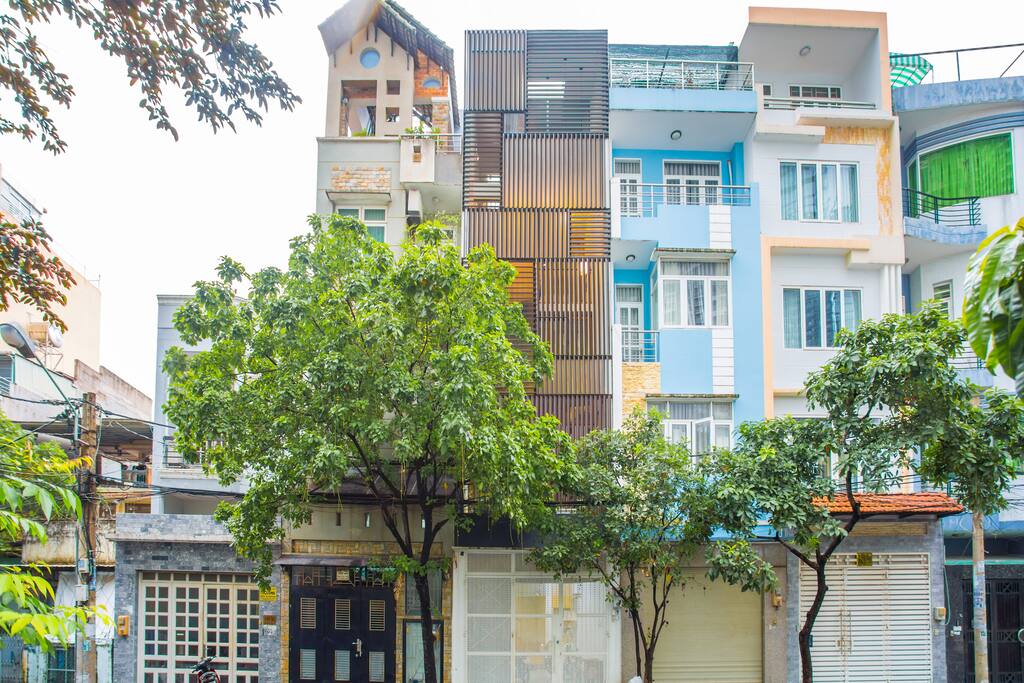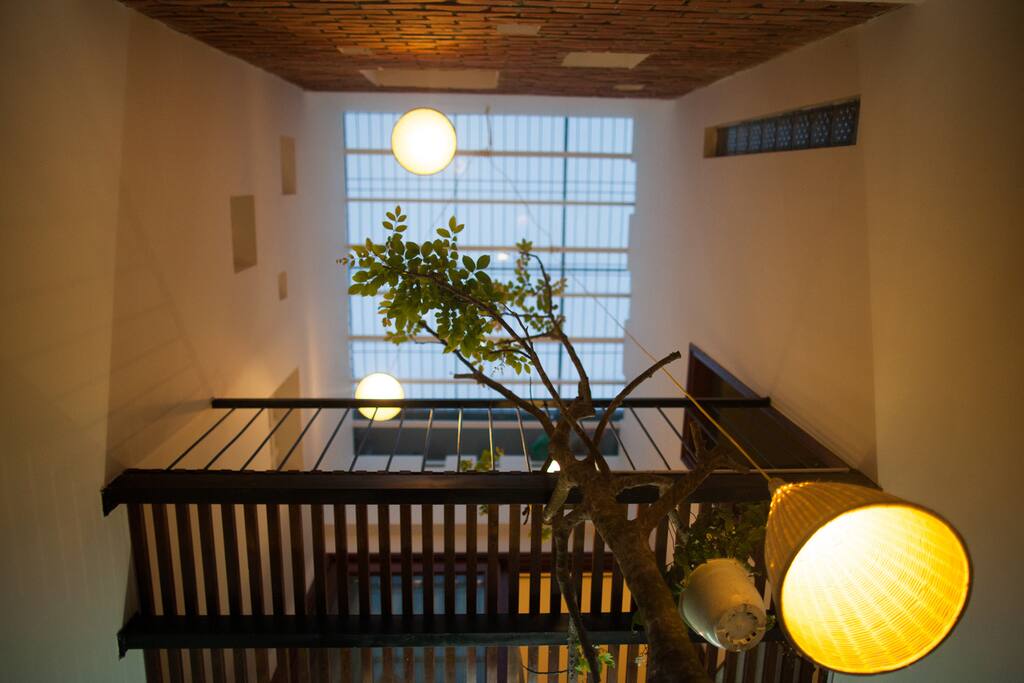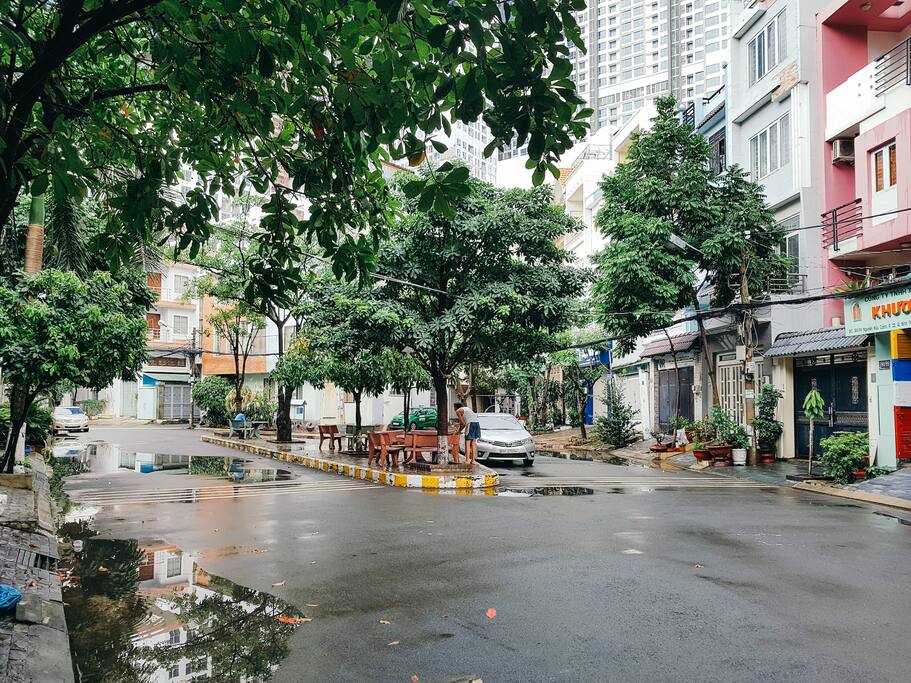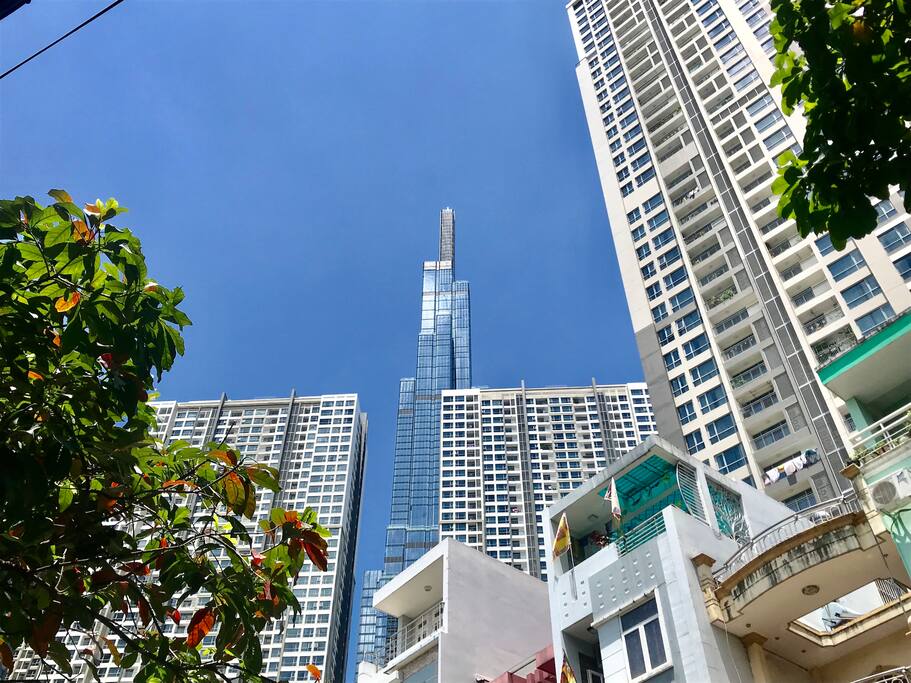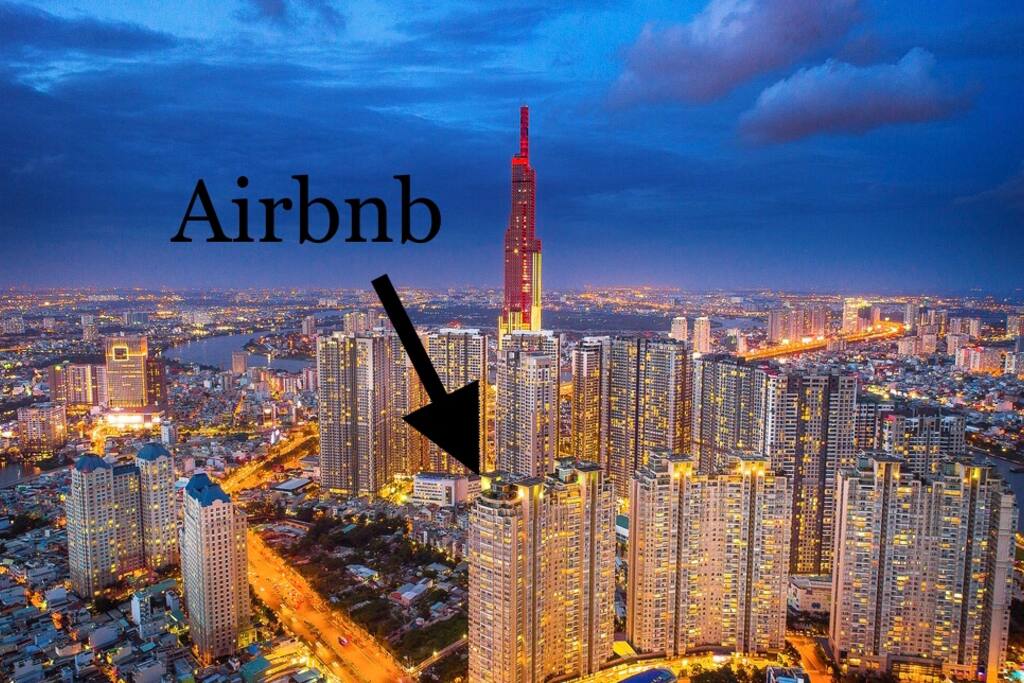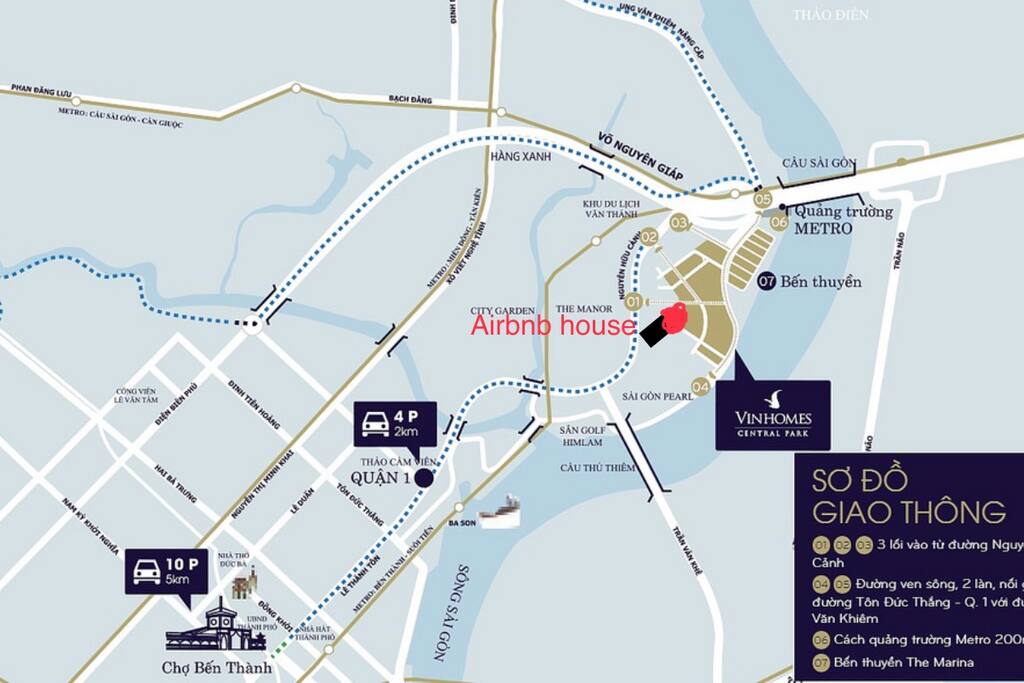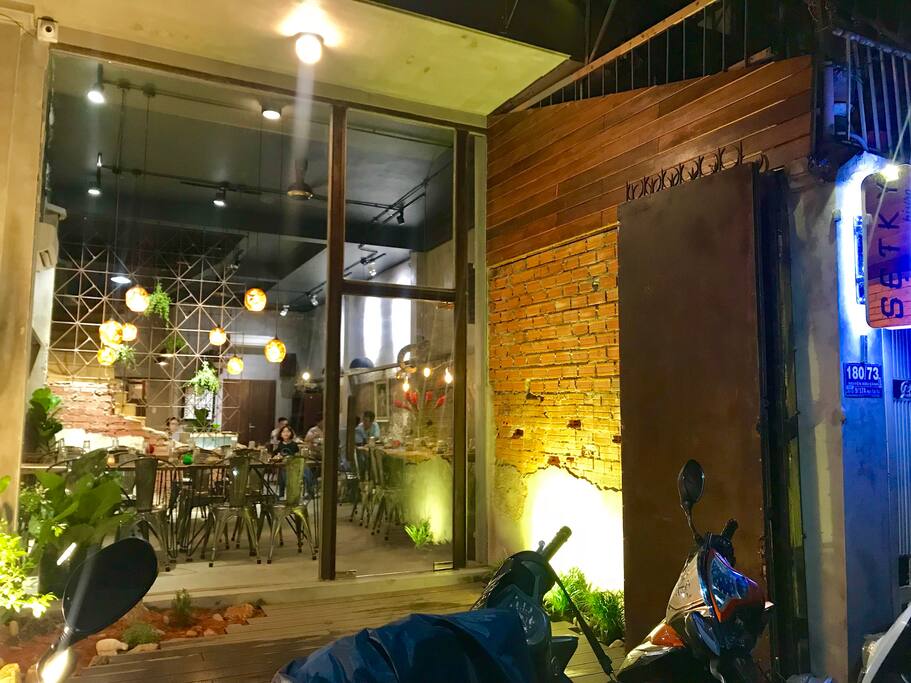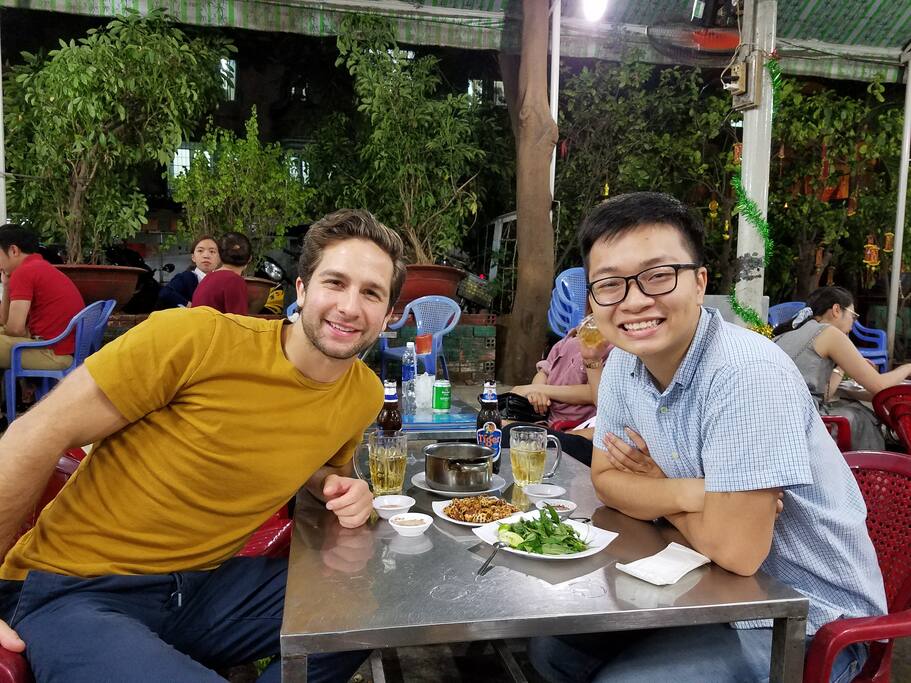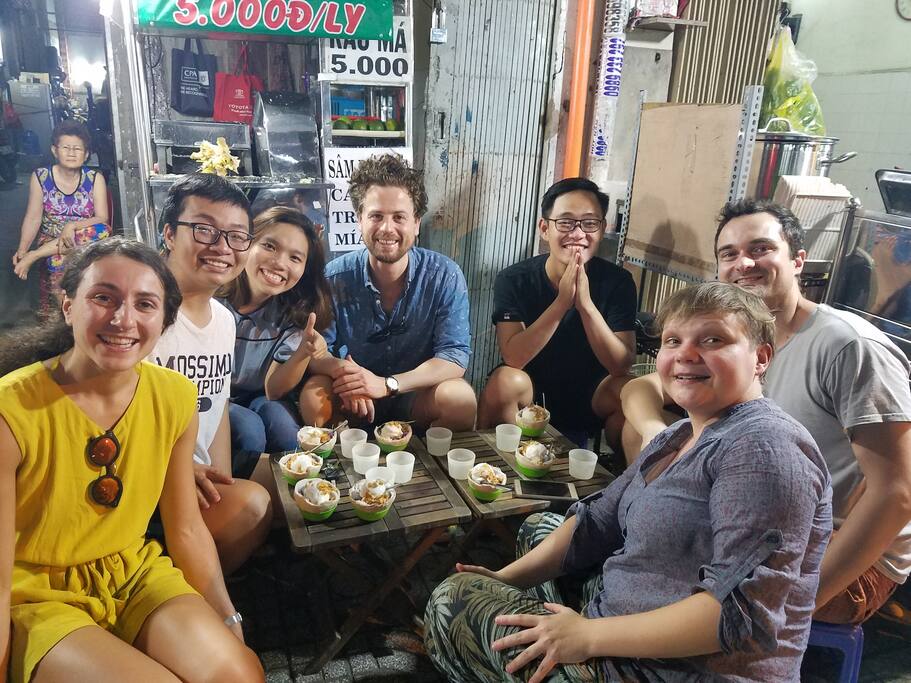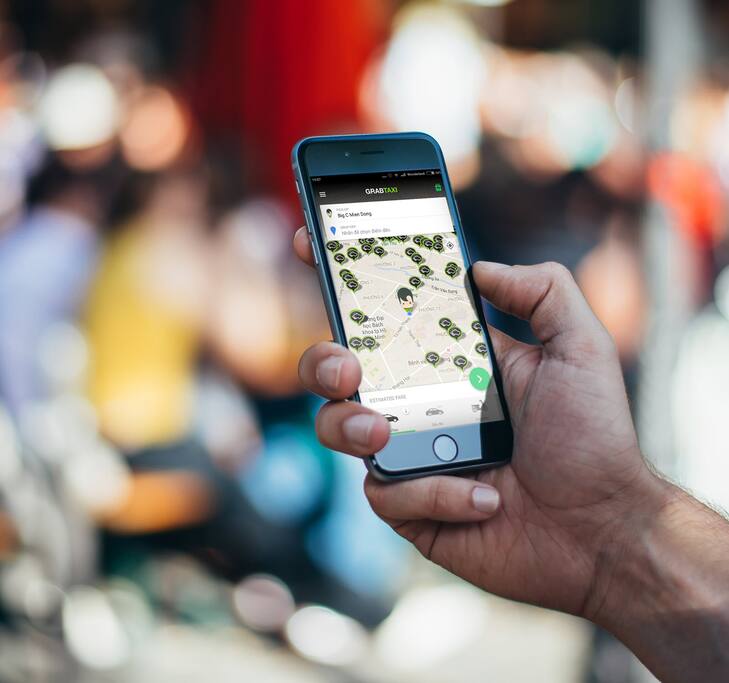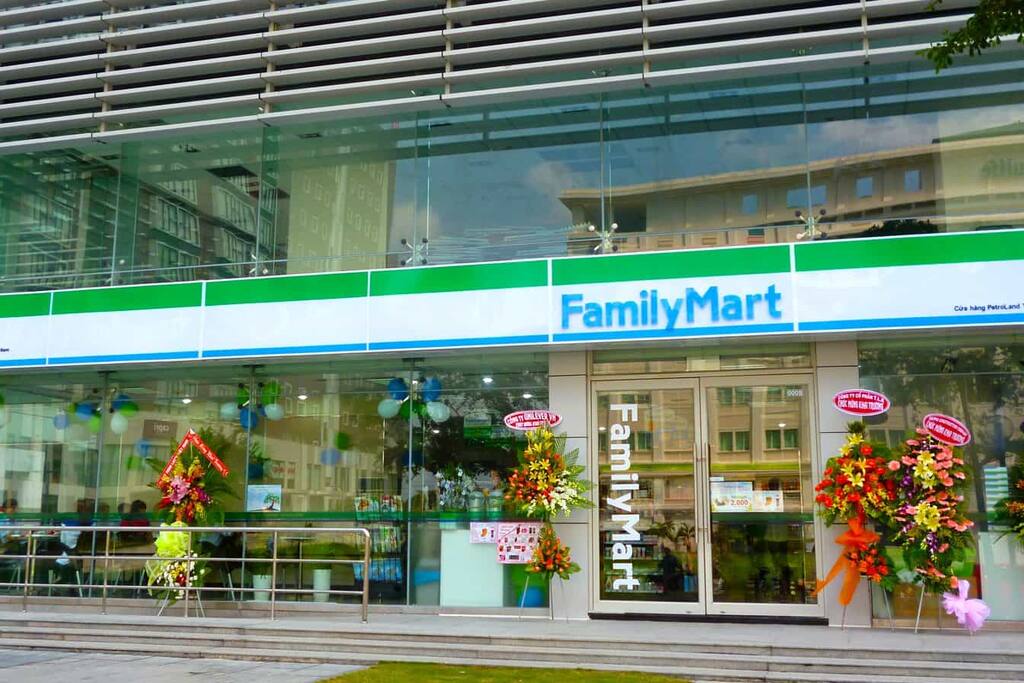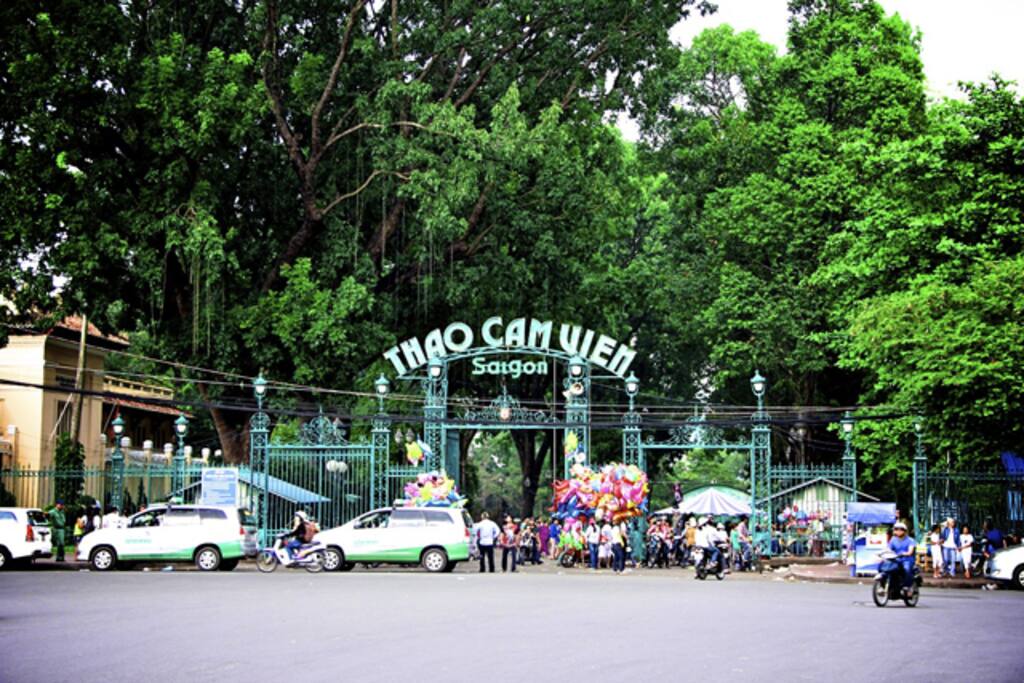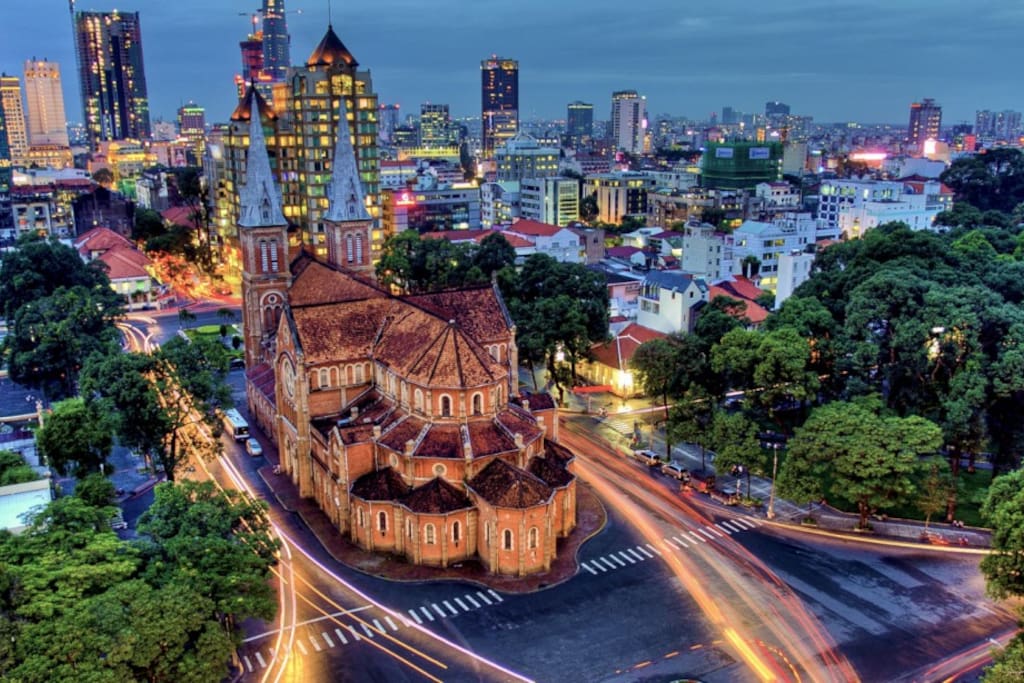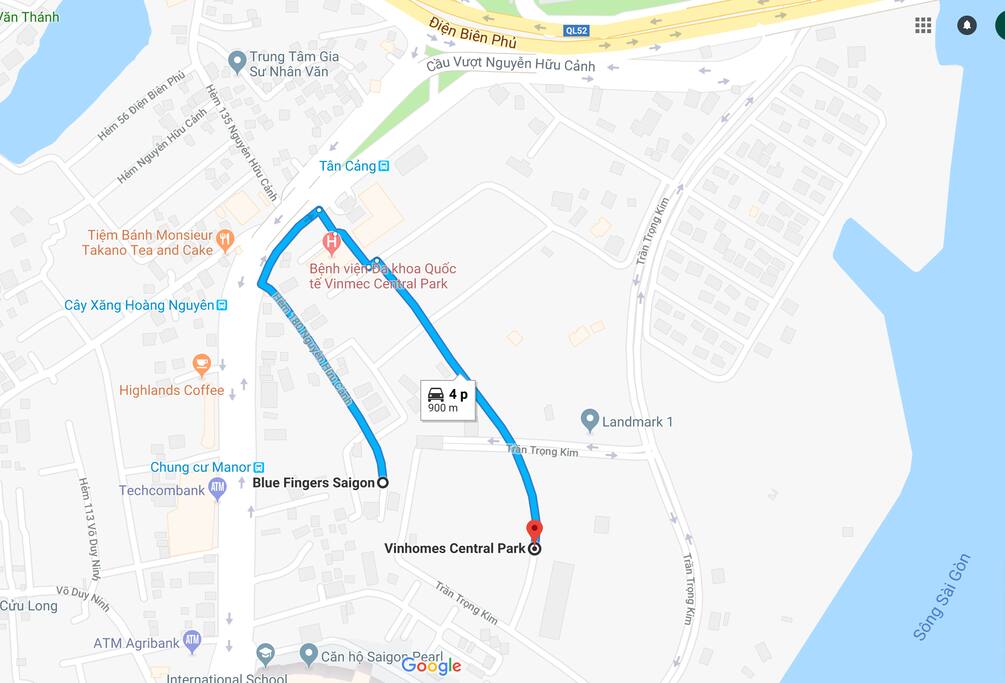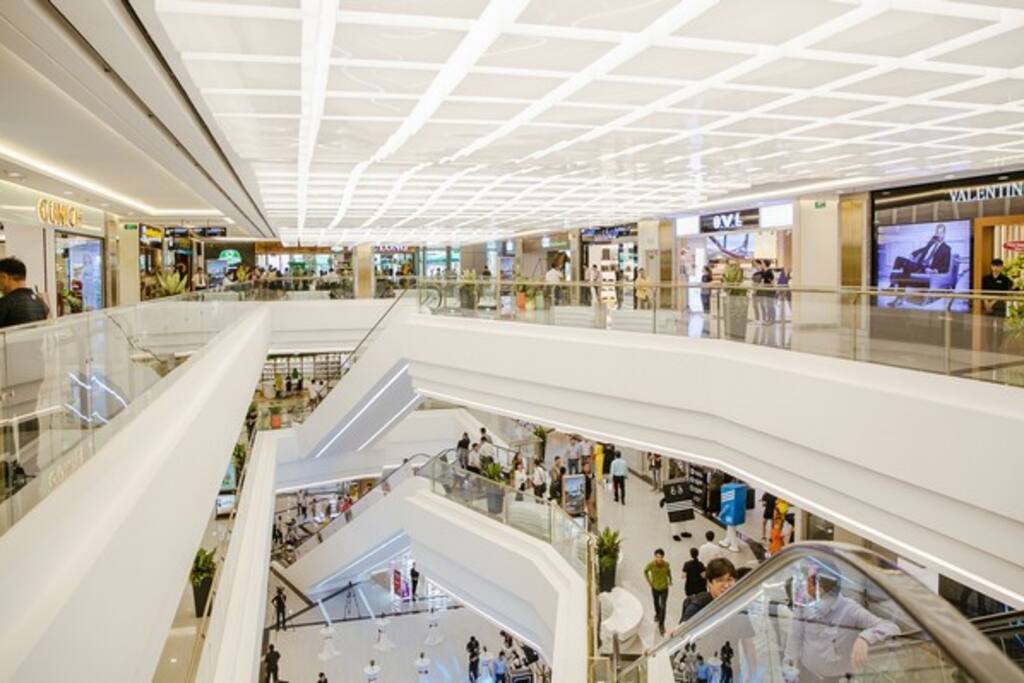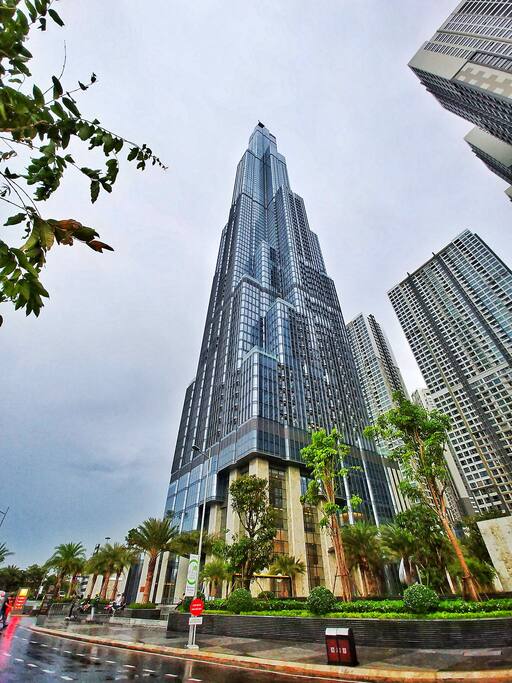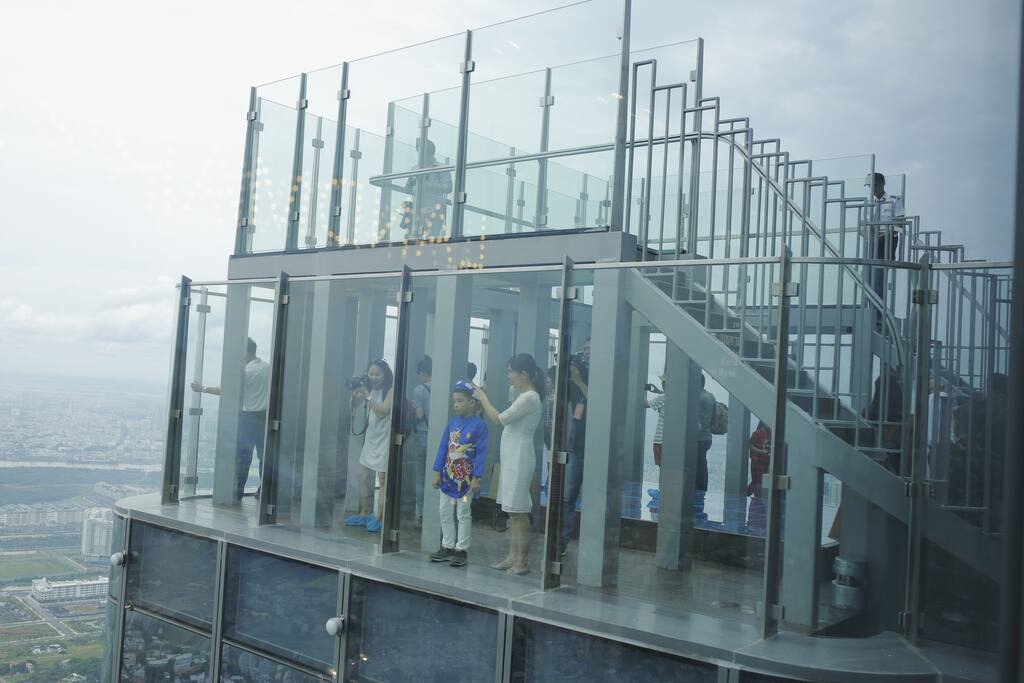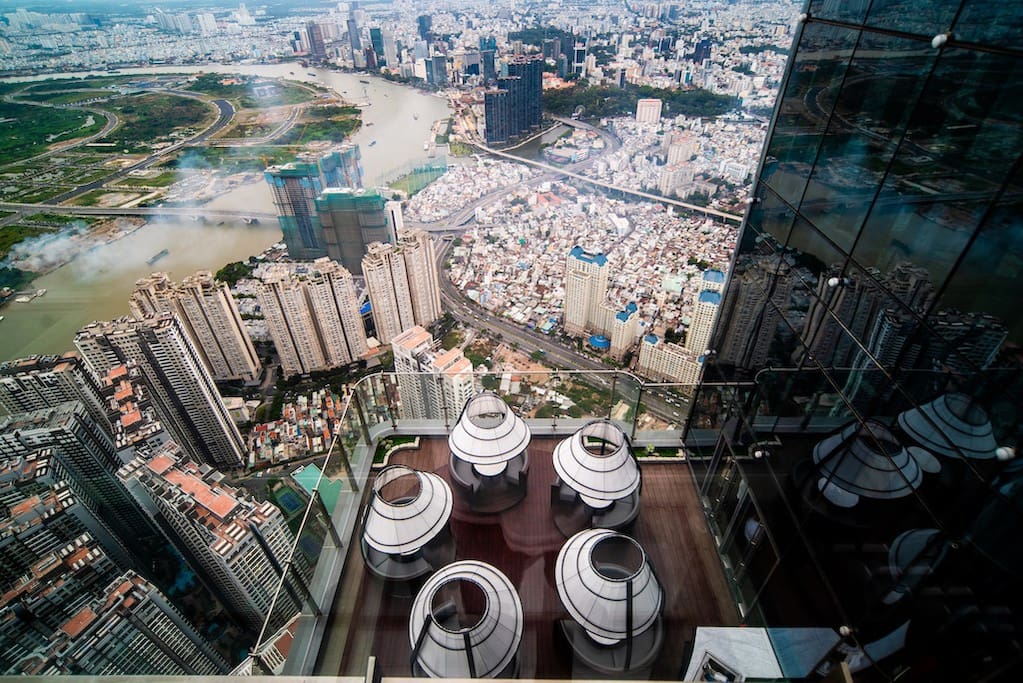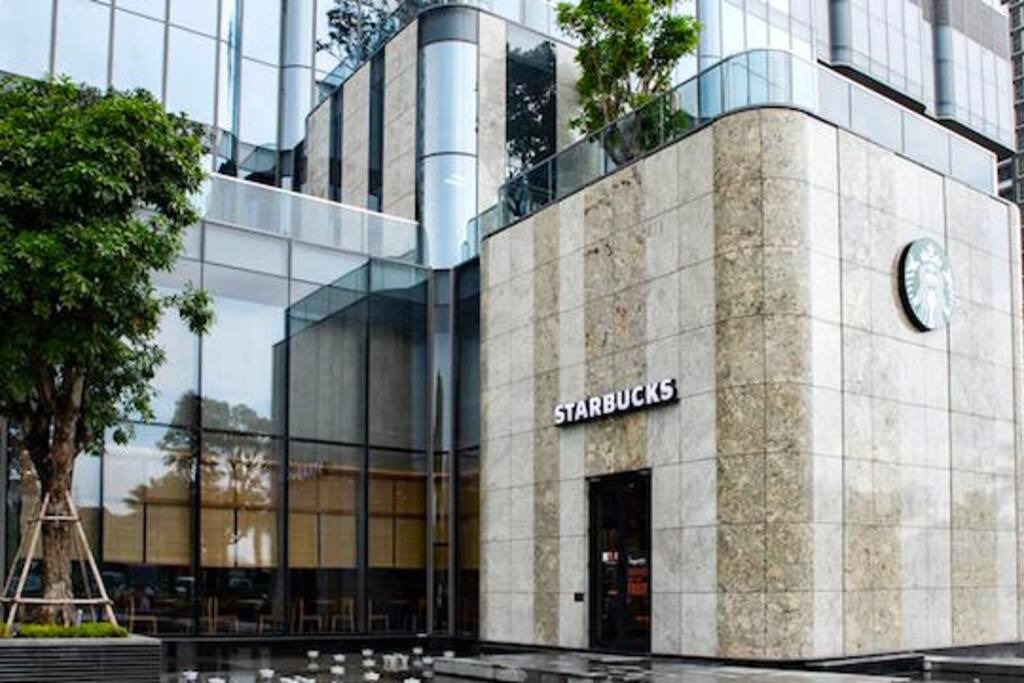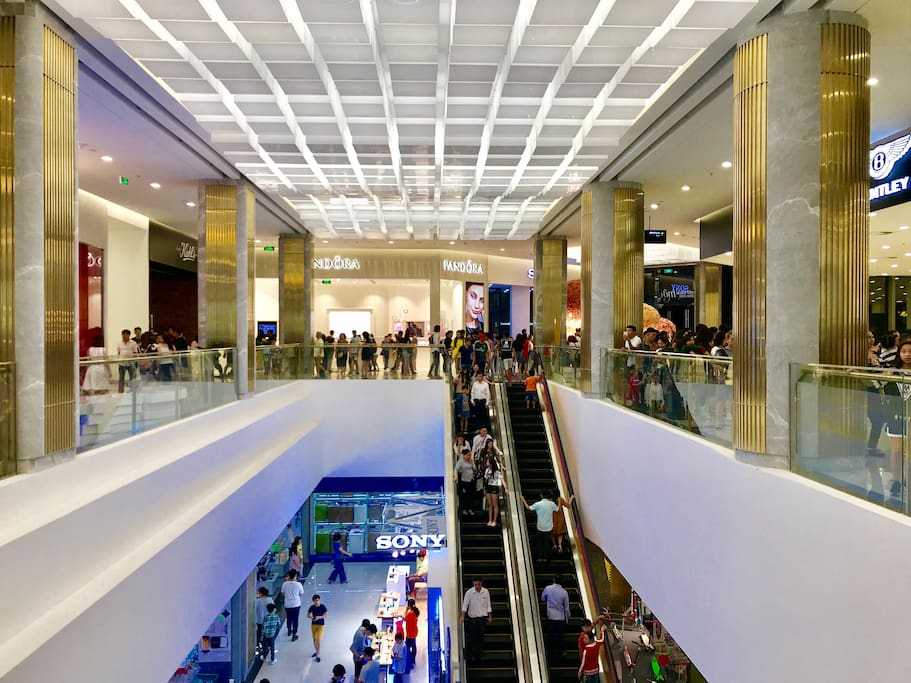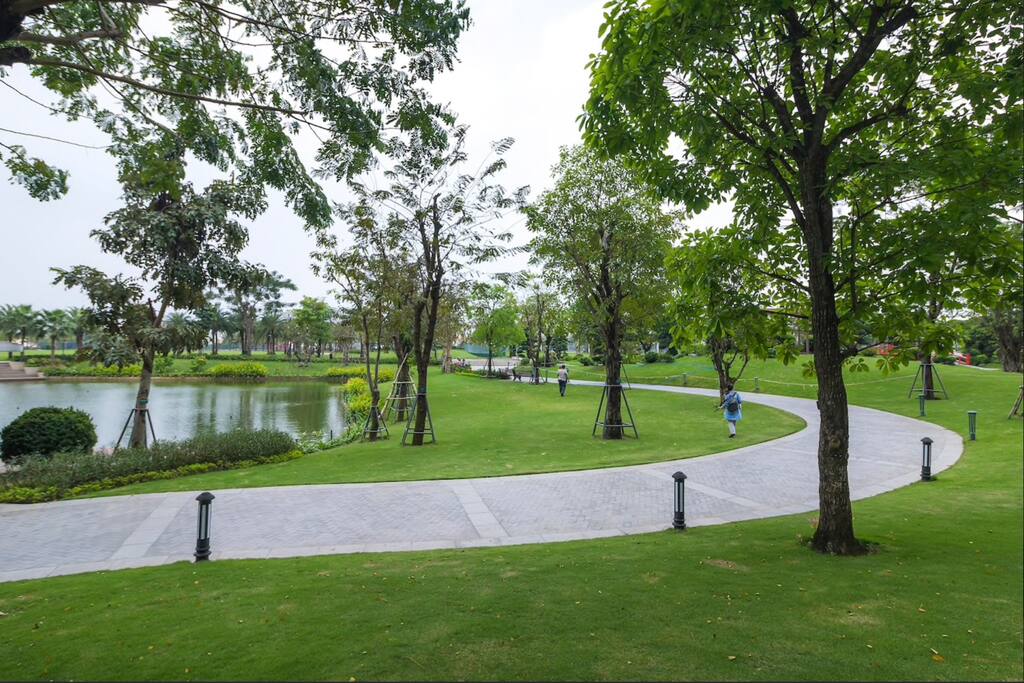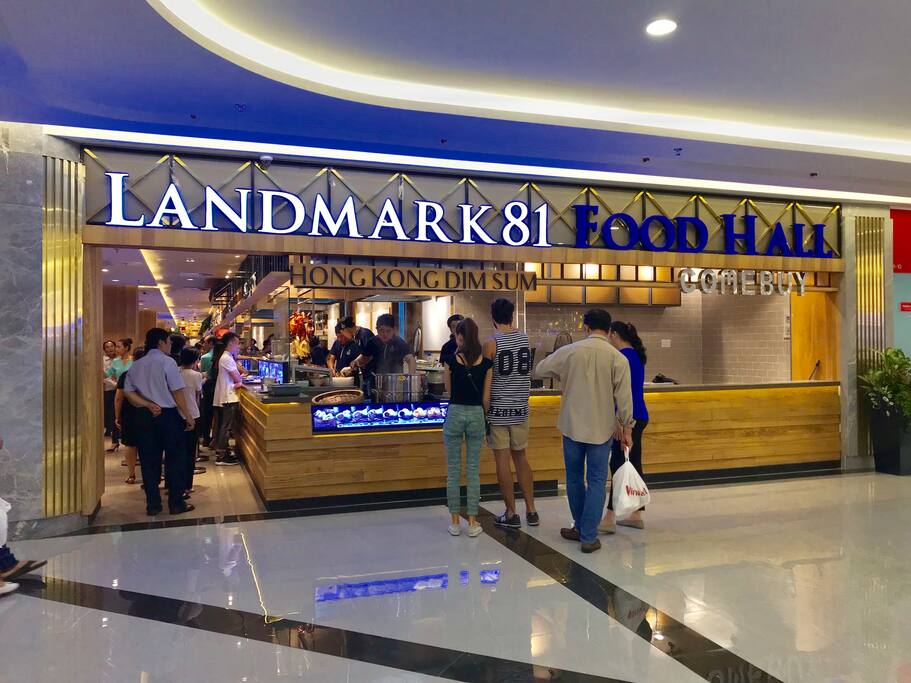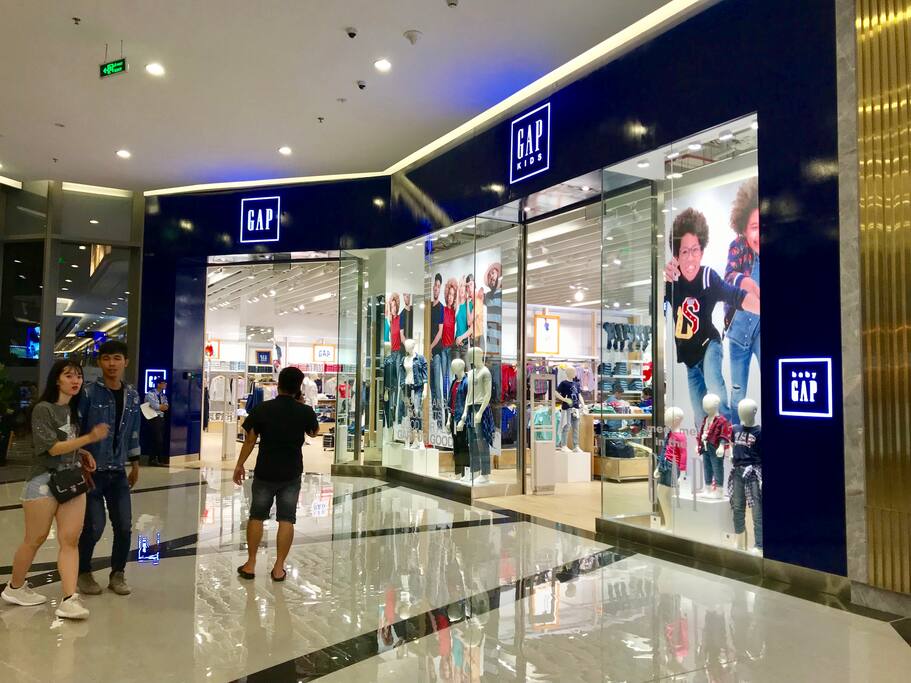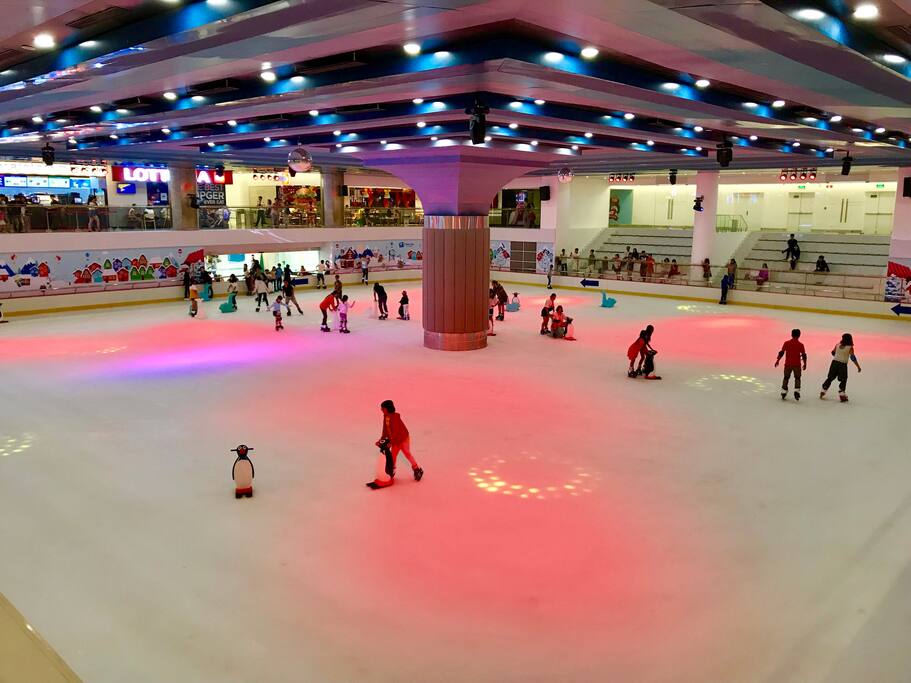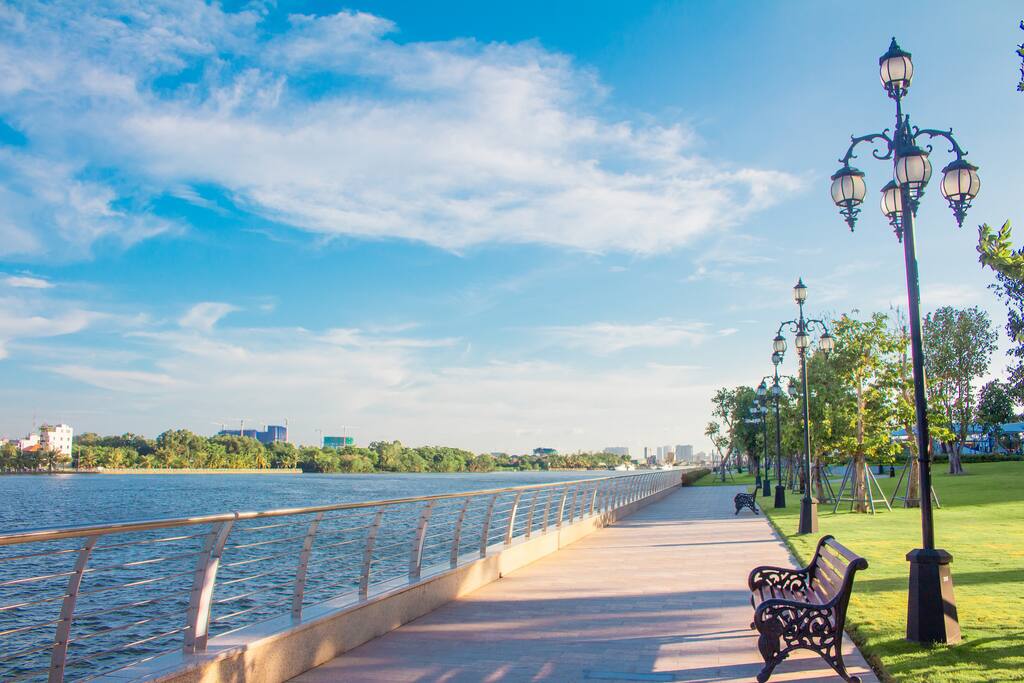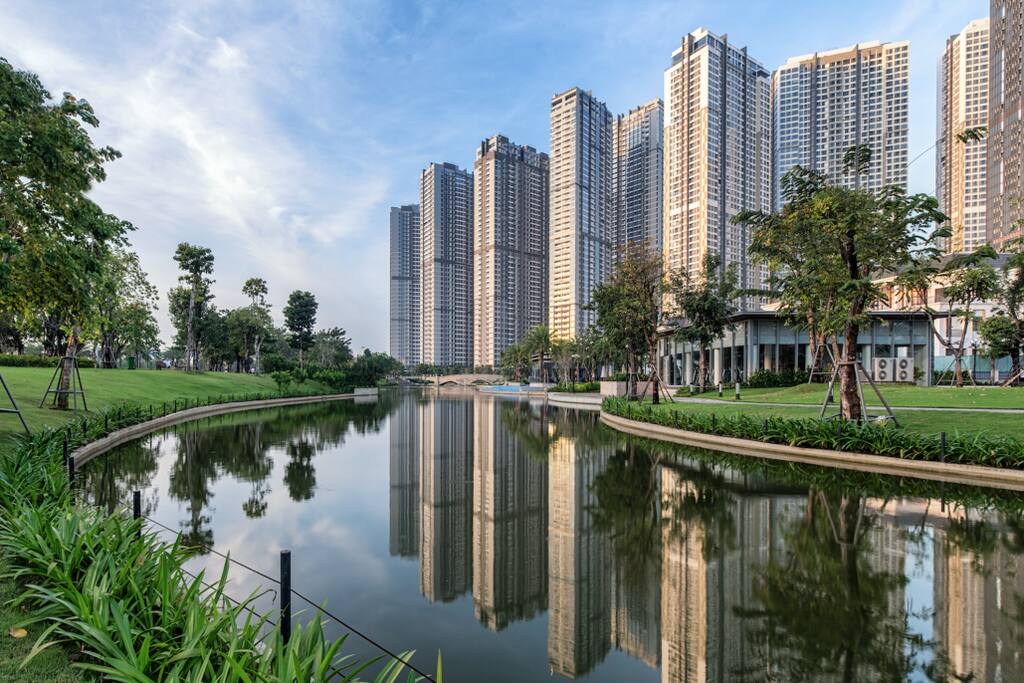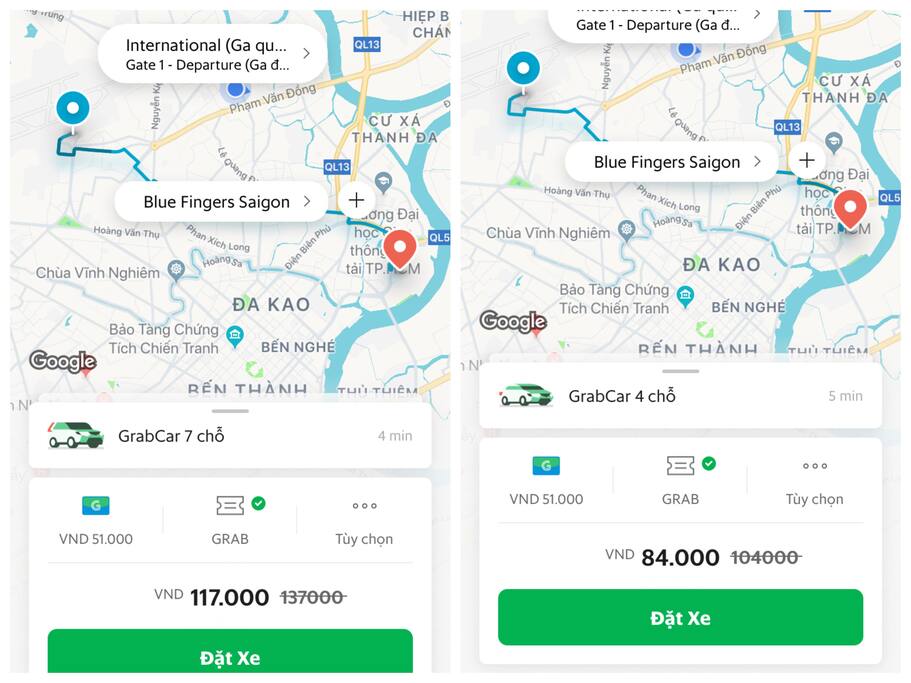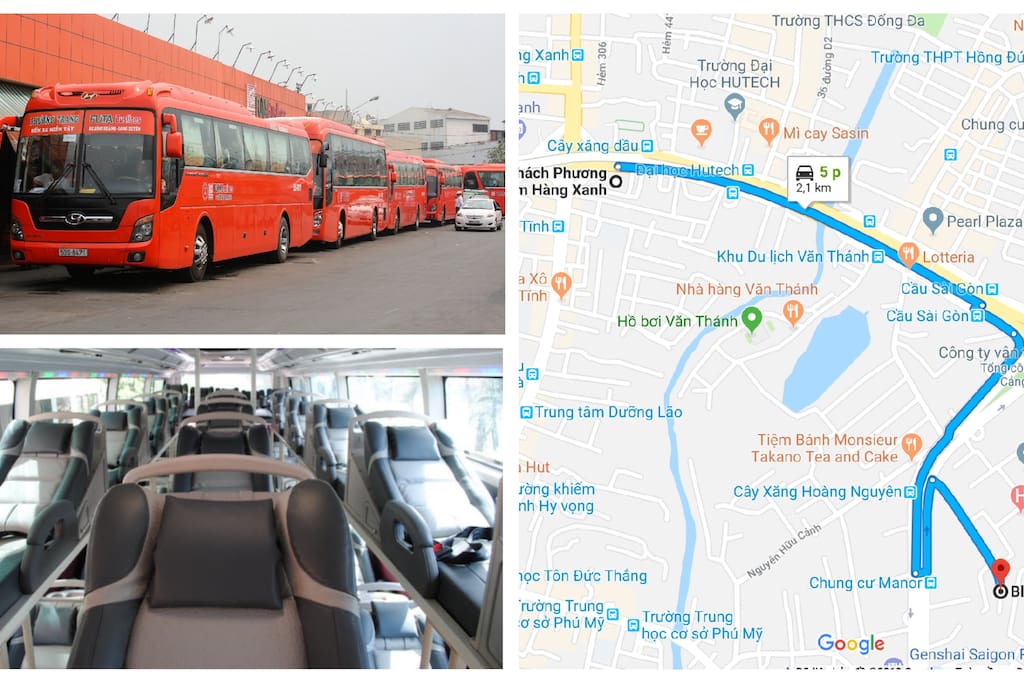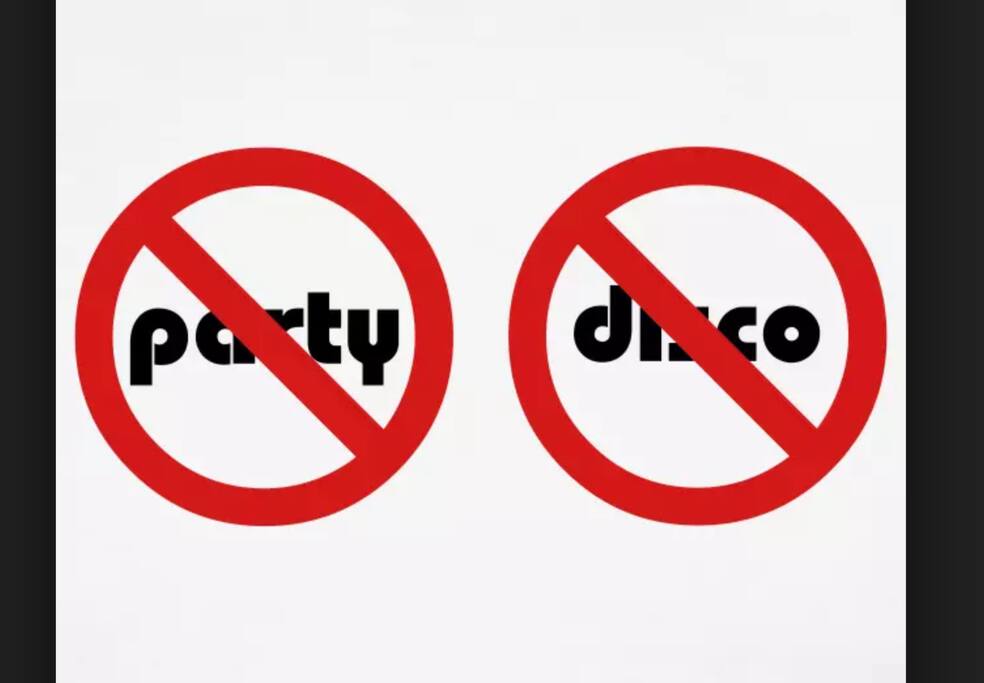 Về phòng này
COOLEST AIRBNB LISTING EVER IN SAIGON
A stunning upscale home with modern contemporary design in a newly developed area away from the noisy streets of Saigon. Very easy access to the city center, only 5 minutes away from LANDMARK 81 – Vietnam's tallest building with a great option of restaurants, cafes, and more.
This location is perfect for those who want to be close to popular tourist attractions/nightlife without the noises of District 1. You can feel safe coming home late at night 😉
5-STORIES HIGH
1st floor – Parking for Motorbike, Laundry Area
2nd Floor – Common Area/ Professional Kitchen / Pantry – No A/C
3rd Floor – Our Tropical bedroom w/ private restroom (Stand Shower) with A/C
4th Floor – Our Babylon bedroom w/ private restroom (Exquisite Bathtub) with A/C
5th Floor – Spacious and Captivating Dorm Room with 6 Pod Style Bunk Beds w/ 2 absolutely beautiful designed restrooms (Female/Male) with A/C
The House also comes with:
– Hi-Speed Wifi Internet
– Netflix
– 24/7 Parking for Scooters
– 24/7 Access to lounge areas, Cable TV, and our unique Bookshelves
– 24/7 Access to our fully equipped kitchen (microwave, electric kettle, oven,
refrigerator, stovetop, kitchen utensils, tableware)
– Advanced Purifying Water System for Clean H20 Drinking water
– Hair Dryers
– Air Condition in Bedrooms
– Washing Machine + Dryer with Soap Detergent
– French Refrigerator/Freezer w Ice Dispenser
– Complimentary Toothbrushes, Toothpaste, Shampoo, Hand Soap, Ear Cleaners
– Fresh Hand / Body Towels
– House cleaning before check-in
– Smart TV
– In-house flip flops
– Warm water for shower
– Blinds & Curtains for complete privacy or blacking out the room for a few extra hours of sleep.
– High Thread Count sheets, Hotel Pillows, Fresh Towels, Shampoo/Body Wash, Hand Soap.
– Guests will have 24/7 access to the house by the keys /passcode given.
– Guests can use hi-speed wifi 24/7.
– Guests may bring food home, cook, and eat in the kitchen.
– Guests can use the washing machine/ dryer.
– Guests can use the parking area on-site (only suitable for motorbikes).
You can contact us through Whatssapp, (Hidden by Airbnb) , Viber, Wecchat, Line, Zalo, or Airbnb message.
Please don't hesitate to contact us at any time of the day or night if you need something. We are very respectful of your privacy and prideful in giving you the best customer service during your stay!
We are here to guide you to the best eateries, tourist attractions, and useful tips. Glad that you choose to stay with us, let's together plan an unforgettable trip!
★LANDMARK 81 – Vietnam's tallest building – the 8th tallest building in the world
★VINHOMES CENTRAL PARK – Vietnam's largest riverside park
★A highway leading shortly to the city center and tourist attractions
★A safe neighborhood with 24/7 security & CCTV in the alley
★Under 10 mins away from District 1, Notre Dame, Post Office, the Walking Street
★In walking distance to Tennis Court, Basketball Court, Kid Playground, Shops, Cafes, Convenience Store, School, Hospital, ATMs
★Taxi /Grab can be used 24/7
★ 30 minutes from/to Tan Son Nhat International Airport
With Grab app – you can put in "Blue Fingers Saigon, Hem 180/54 Nguyen Huu Canh" and this is the cheapest / most convenient way to commute around the city.
Here are some common routes and their rate/1 way (based on 4-seat Grab car):
– To Futa Bus Station: 2KM ~ 1.5USD ~ 5 mins
– To Notre Dame Cathedral: 4KM ~ 2USD ~ 10 mins
– To Speedboat Station: 4KM ~ 2USD ~ 10 mins
– To Nguyen Hue Walking Street: 4.3KM ~ 2.5USD ~ 10 mins
– To Ben Thanh market: 4.5KM ~ 2.8USD ~ 15 mins
– To Train Station: 6.5KM ~ 3.5 USD ~ 20 mins
– To Airport: 8KM ~ 7USD ~ 25 mins
Parking is available on-site with a fee: 0.5USD/day/motorbike & 10USD/day/car
1/ CHECK-IN Time: The official check-in time is after 3PM. Early check-in is not guaranteed, depending on the apartment's availability and must be informed upon your arrival.
2/ CHECK-OUT Time: The official check-out time is not later than 12 noon. Late check-out is not guaranteed, depending on the apartment's availability and must be informed in advance.
3/ Sometimes we are not at our places when you check out, please leave the keys on the washing machine, turn off all electricity and close the door. Luggage keeping is only applicable with advance notice.
4/ Guests' passport photo may be required during check-in.
5/ Please make sure to contact us first through Airbnb if you have any questions about the house.
6/ The house has a security camera for security purposes only. The cameras is set up at the main entrance.
7/ For this unit, we will provide 2 keys.
8/ The house uses solar energy for hot water system. In cases it runs out of hot water, there are hot water machine installed in the bathrooms on floor 1 and 5.
9/ The parking area, living room and kitchen doesn't have A/C, we use fan instead.
Thông tin chính về phòng
Không gian

Chứa : 12

Phòng tắm : 4

Gường : 9

Kiểu giường : Giường Đôi

Phòng ngủ : 3

Loại phòng: Entire home/apt

Không gian được cung cấp:

Giá

Khách thêm : Miễn phí / đêm

Chính sách hủy:

Đến / rời

- Giờ nhận phòng là 15

- Thời gian trả phòng là 12

Yêu cầu:
Không có bài đánh giá nào để hiển thị.