Momento House 1 – Sapa Room, Hoan Kiem – Momento
Hàng Bông, Hà Nội, Vietnam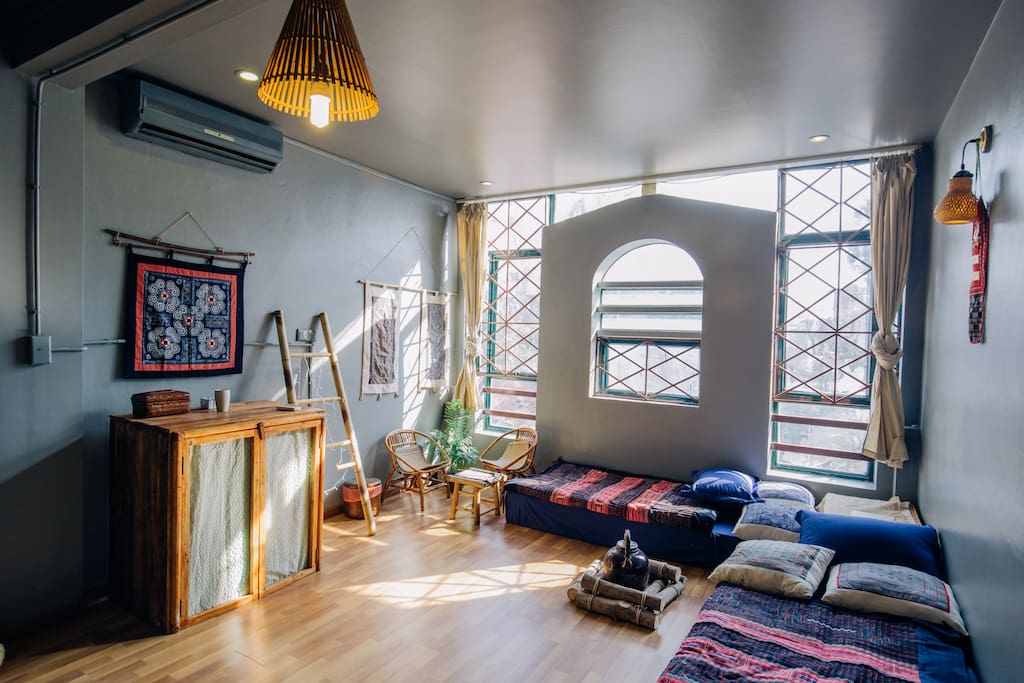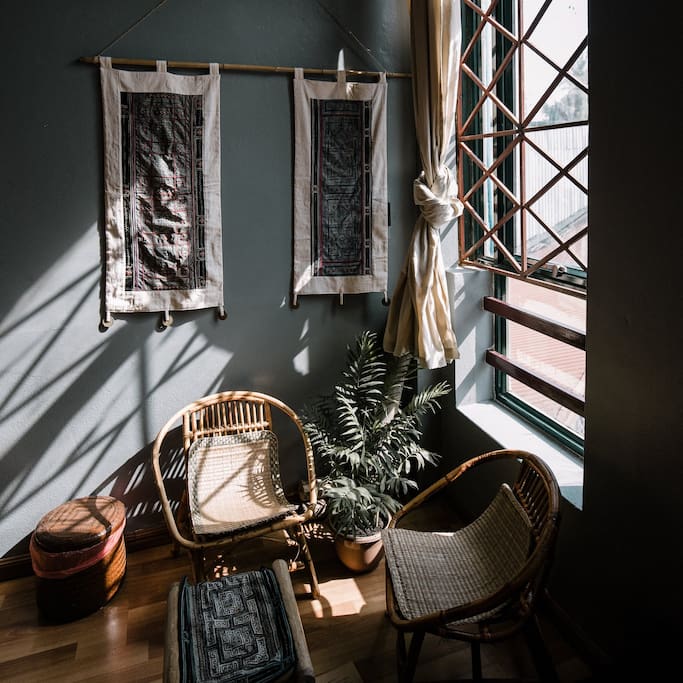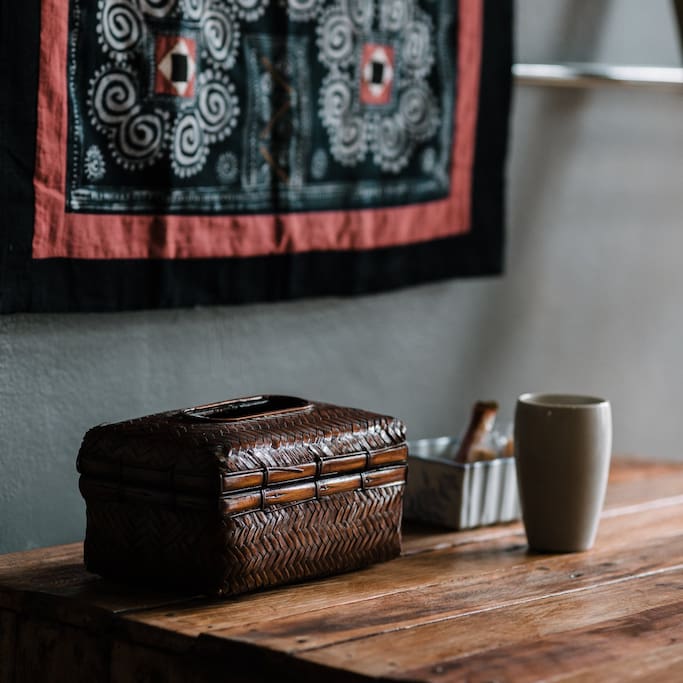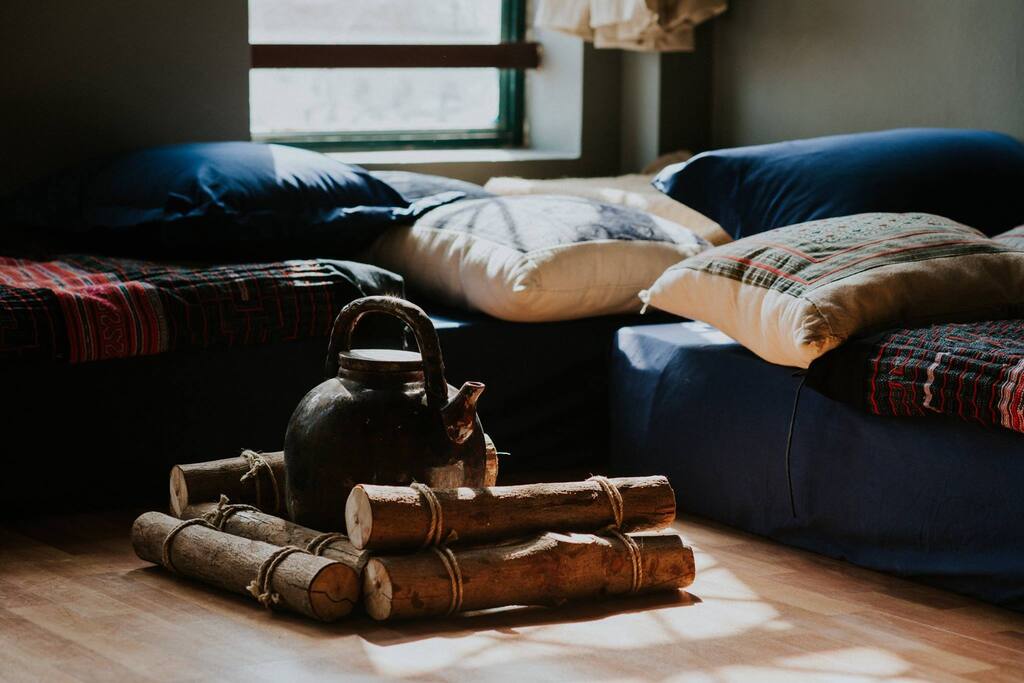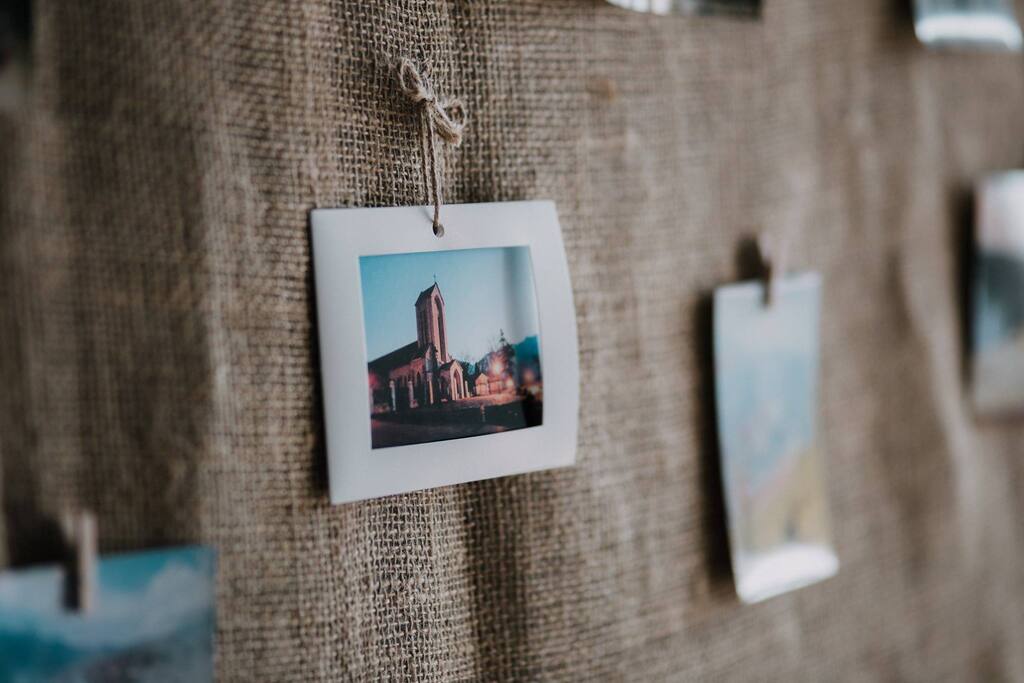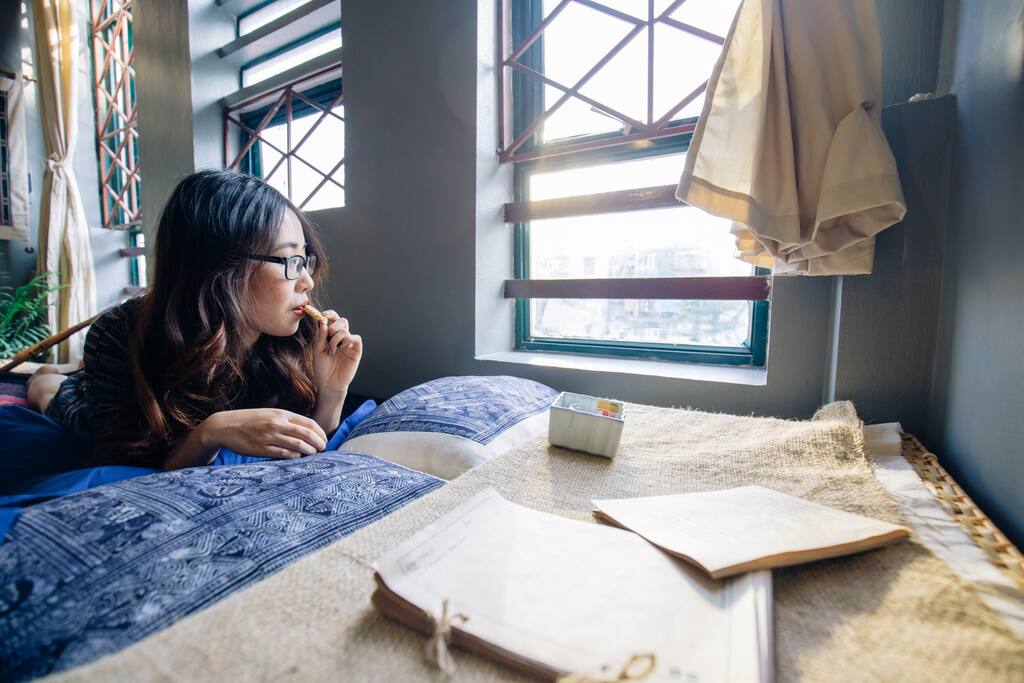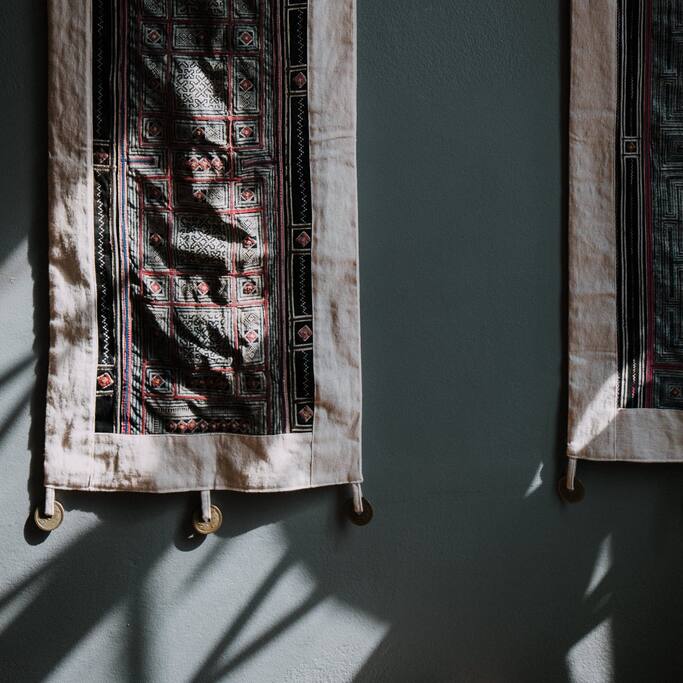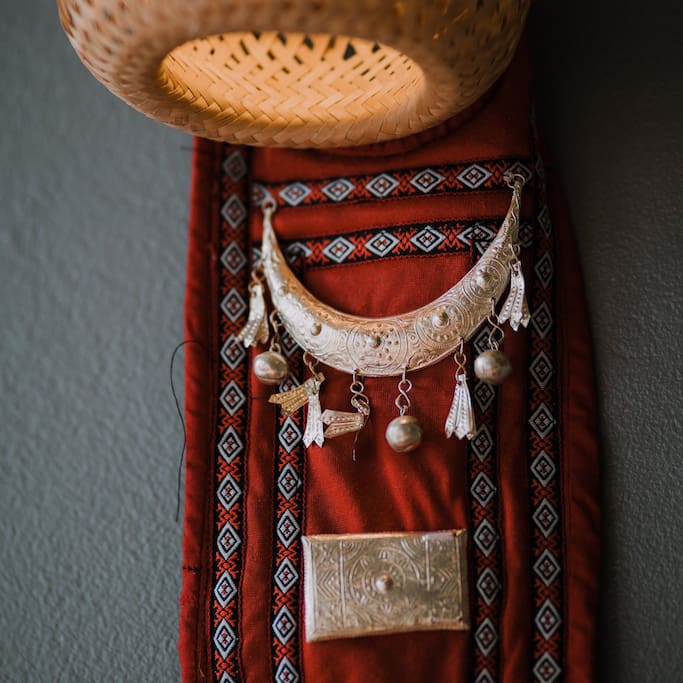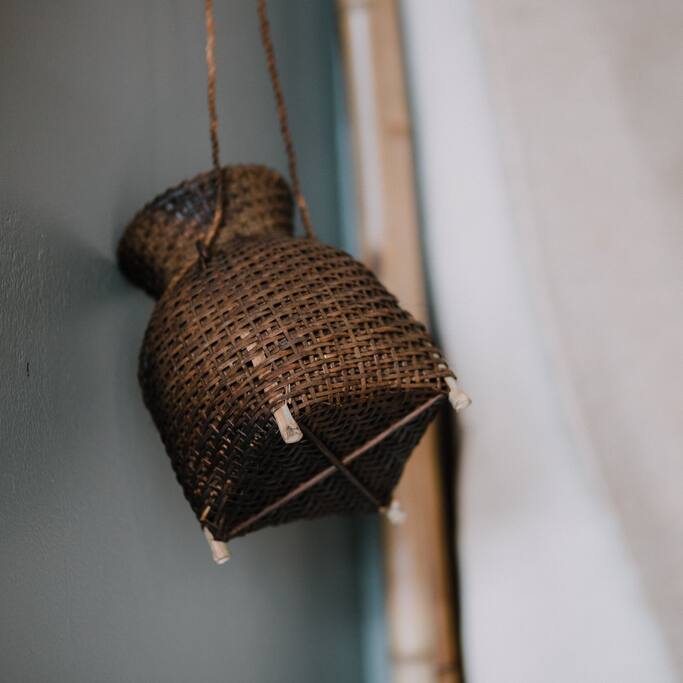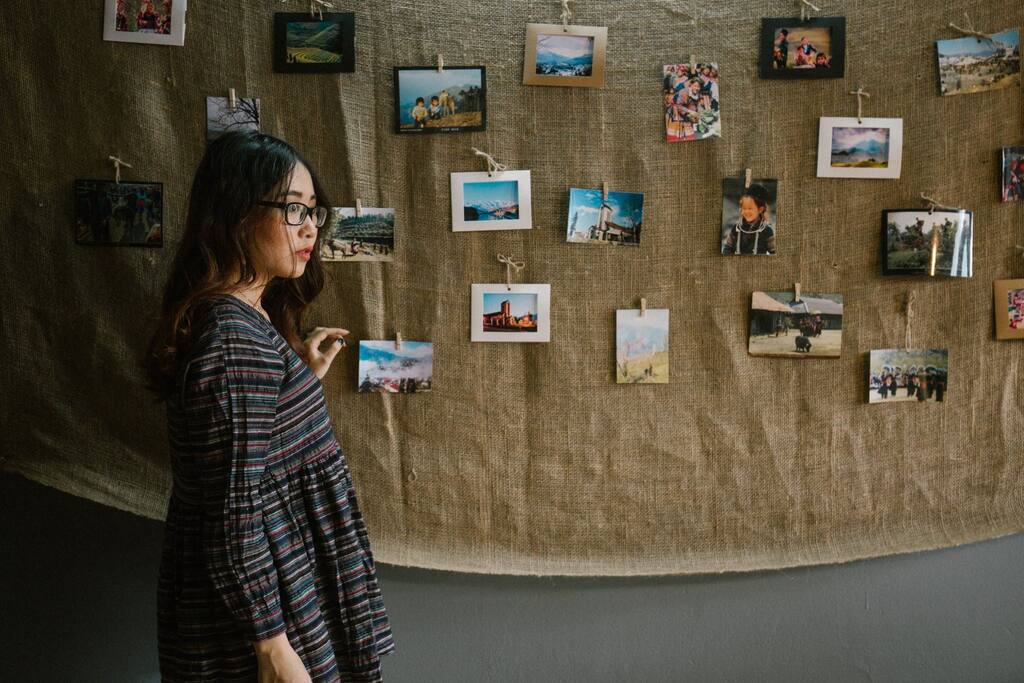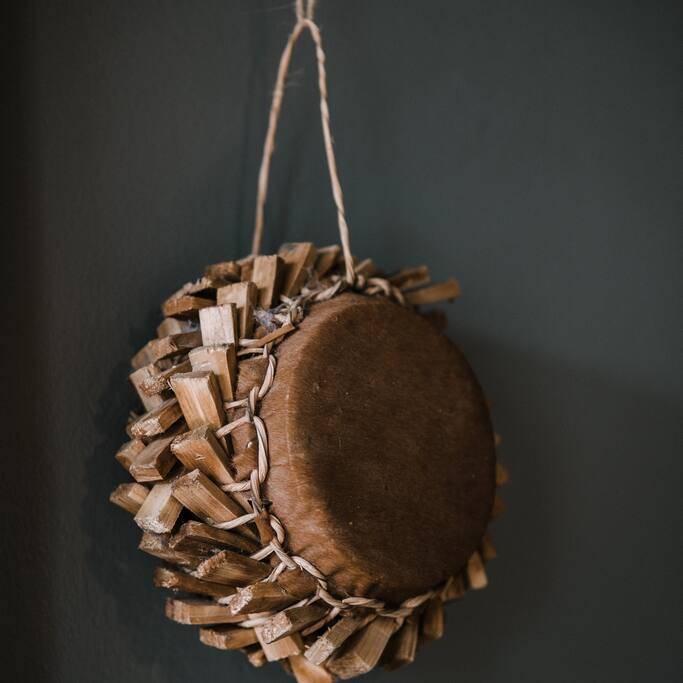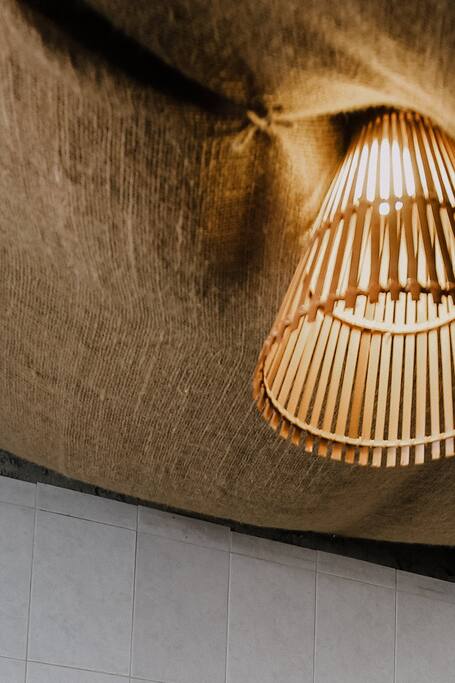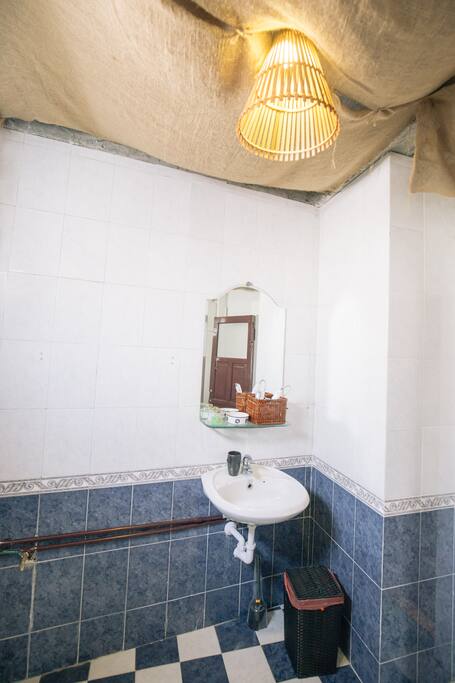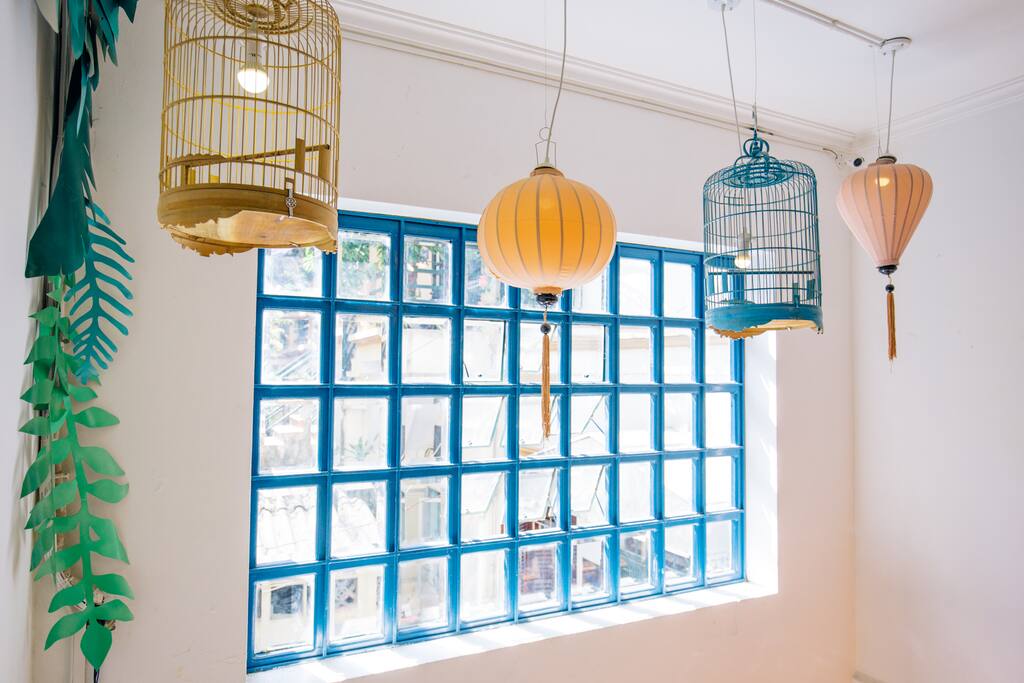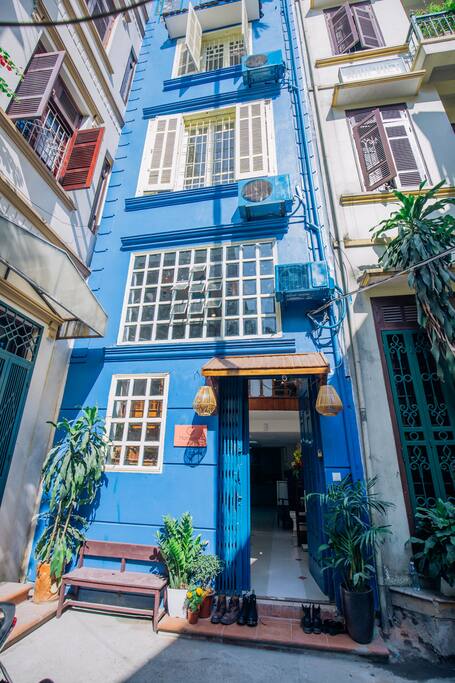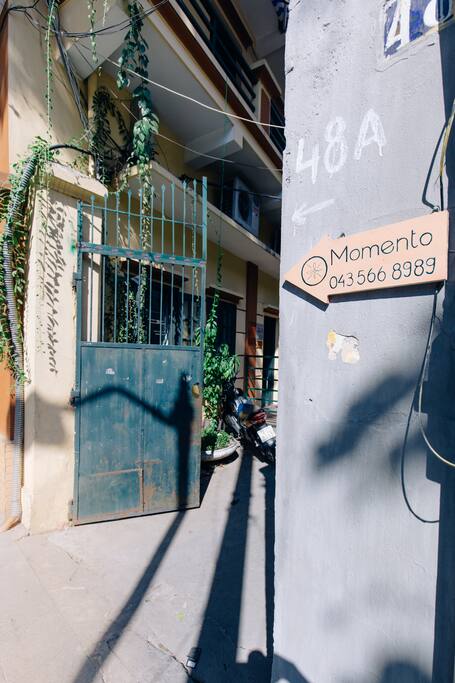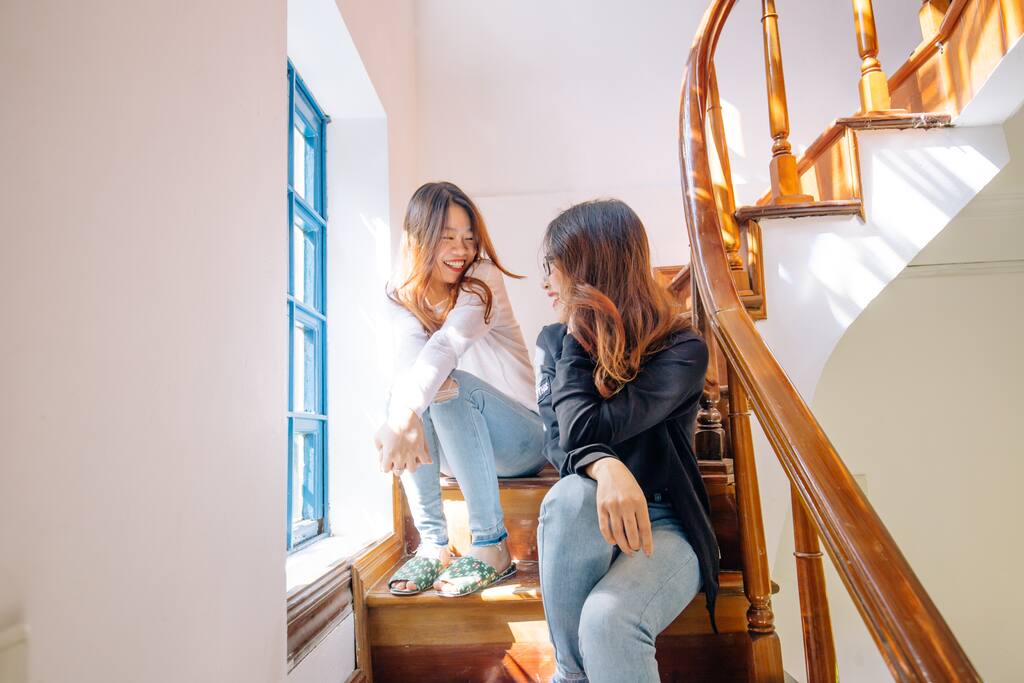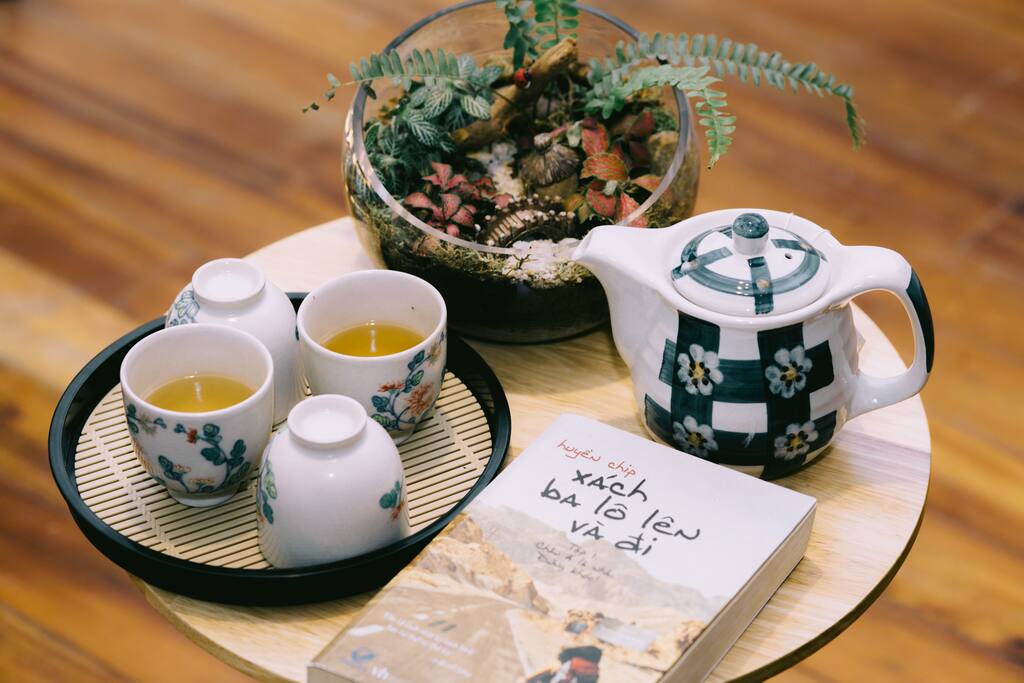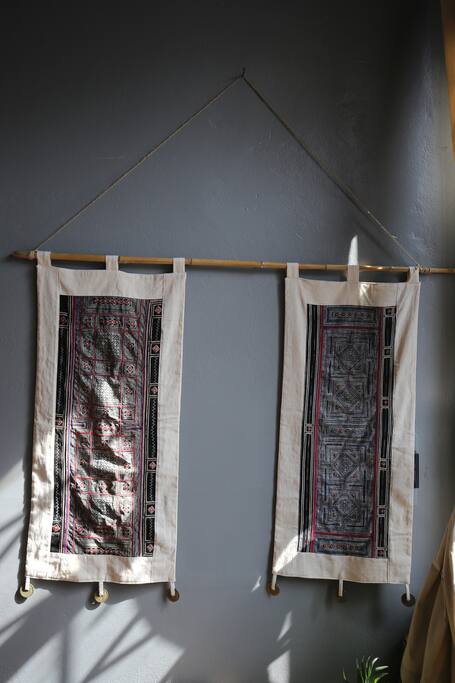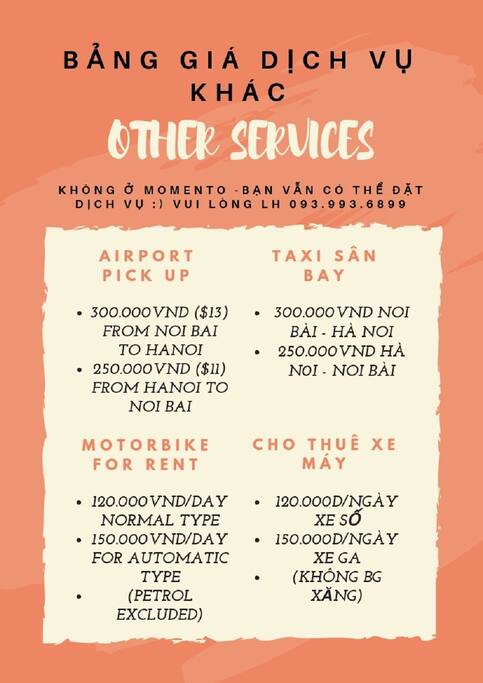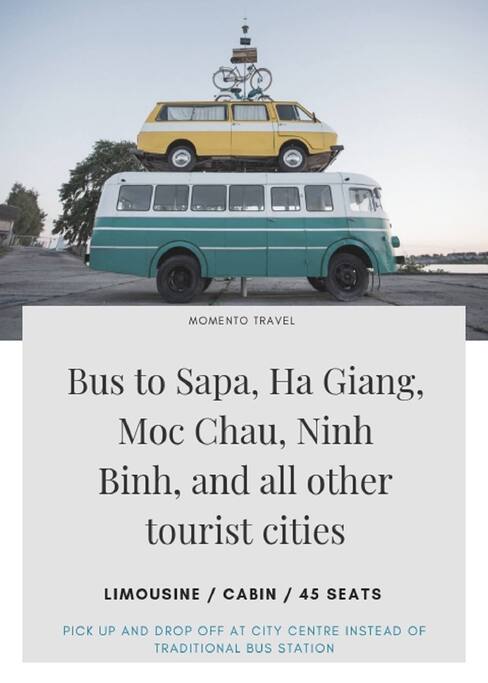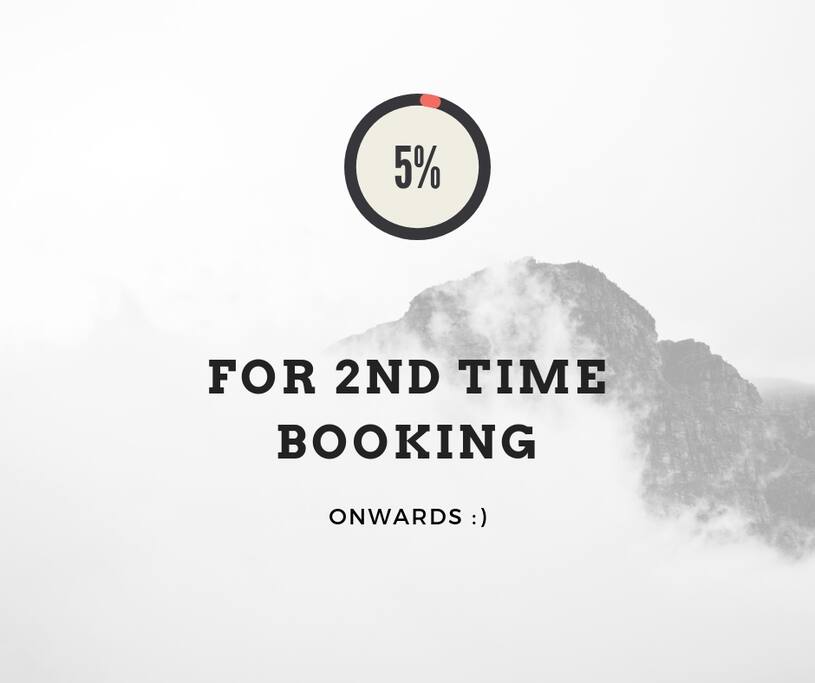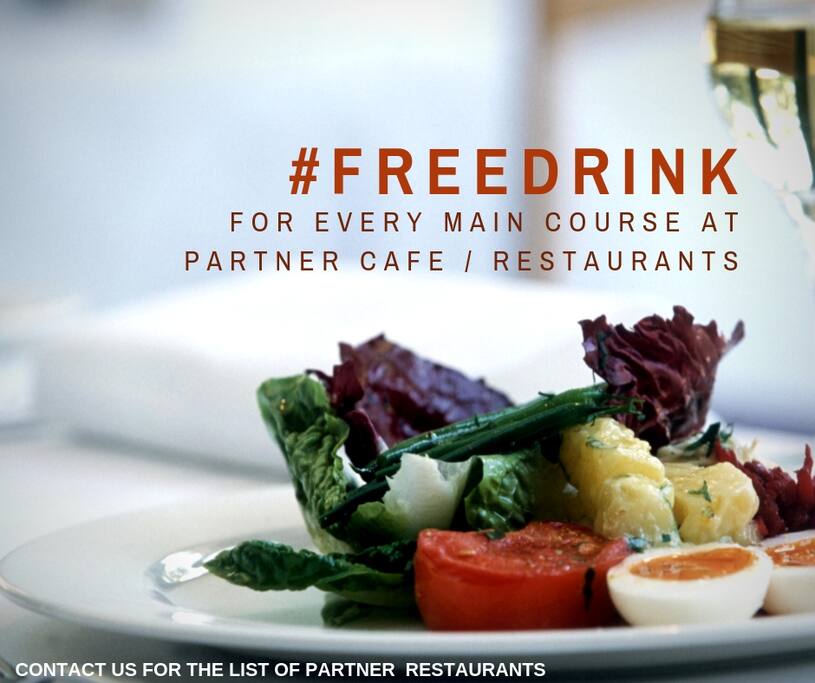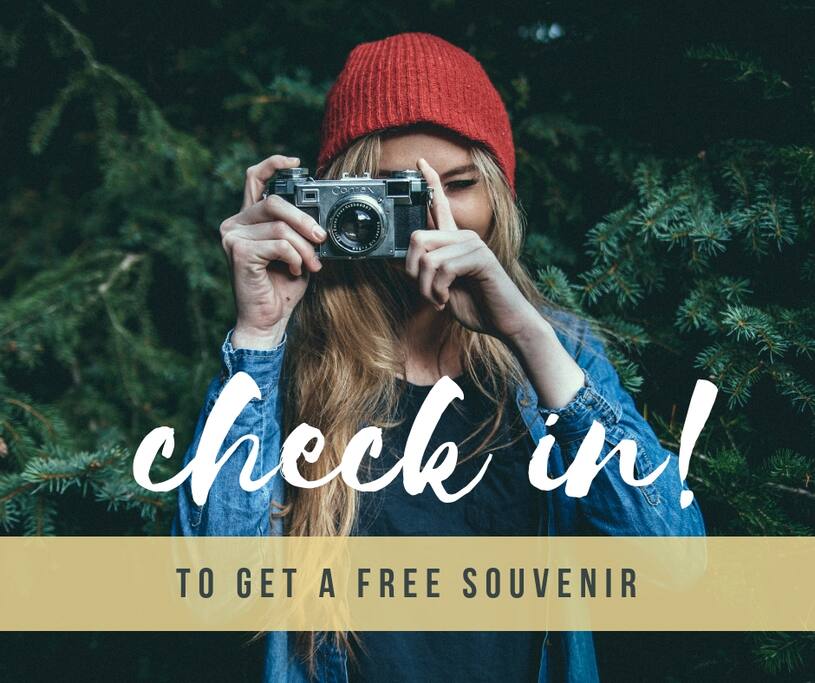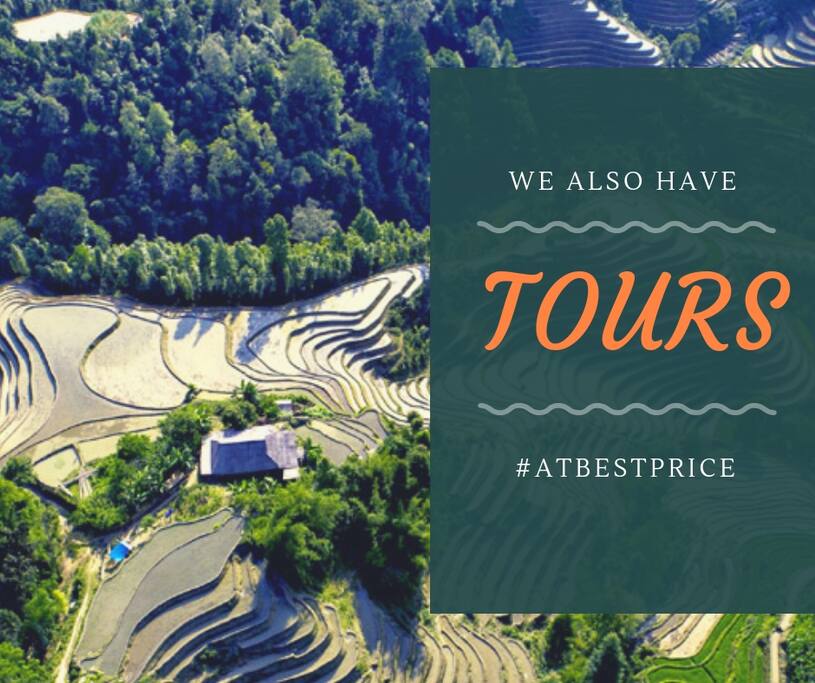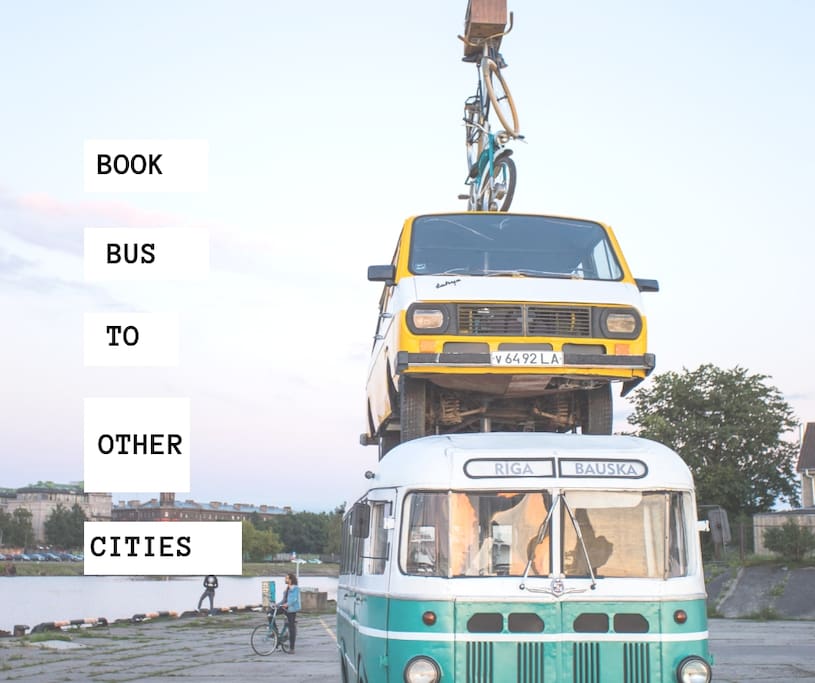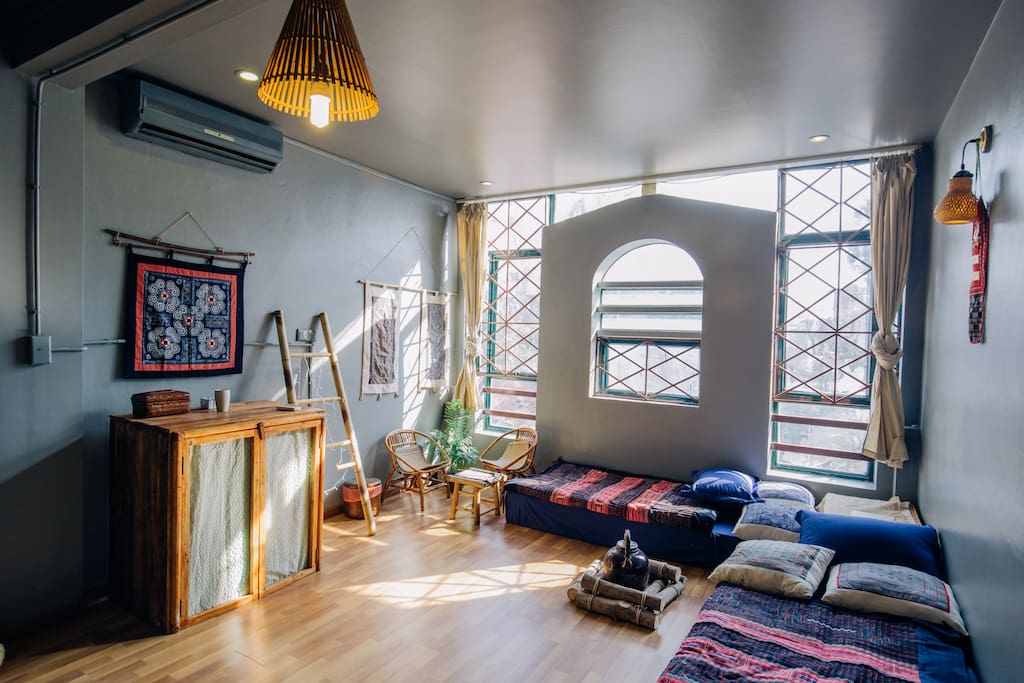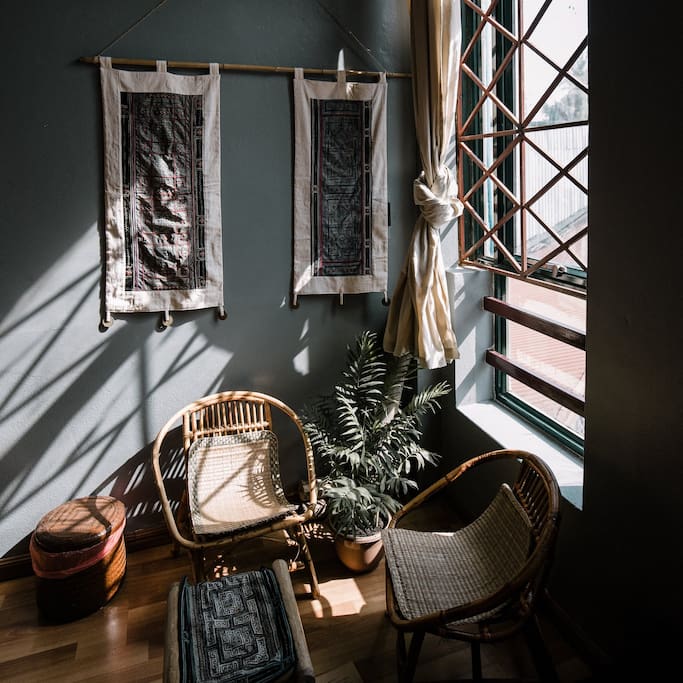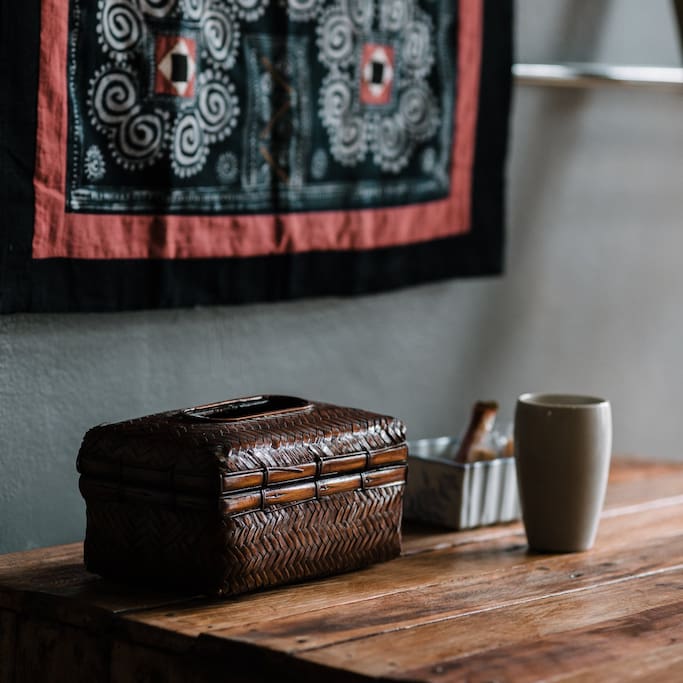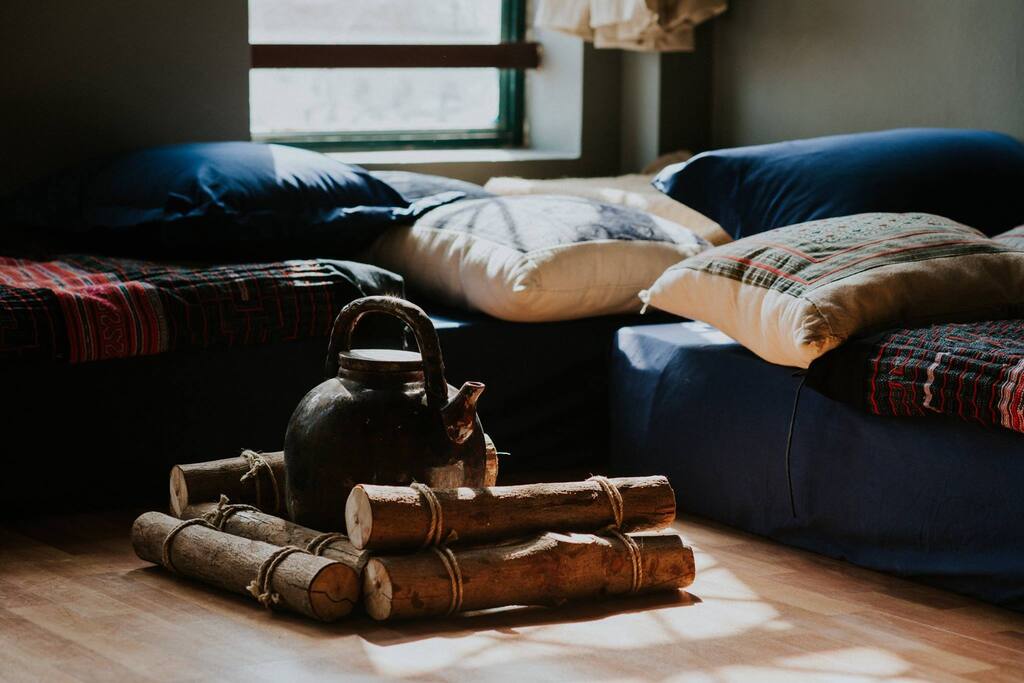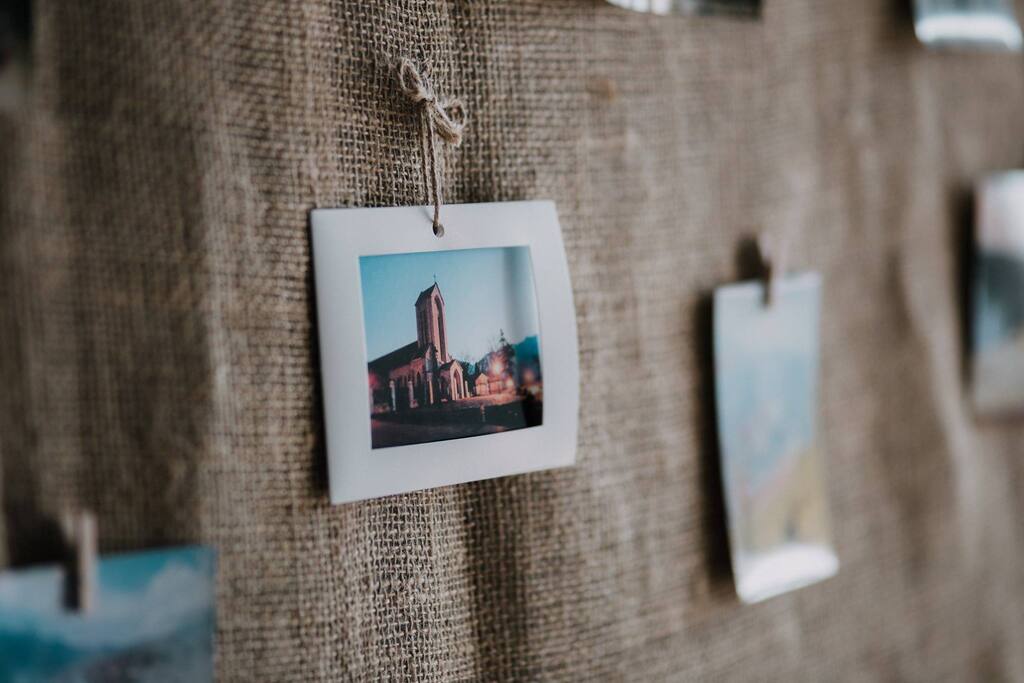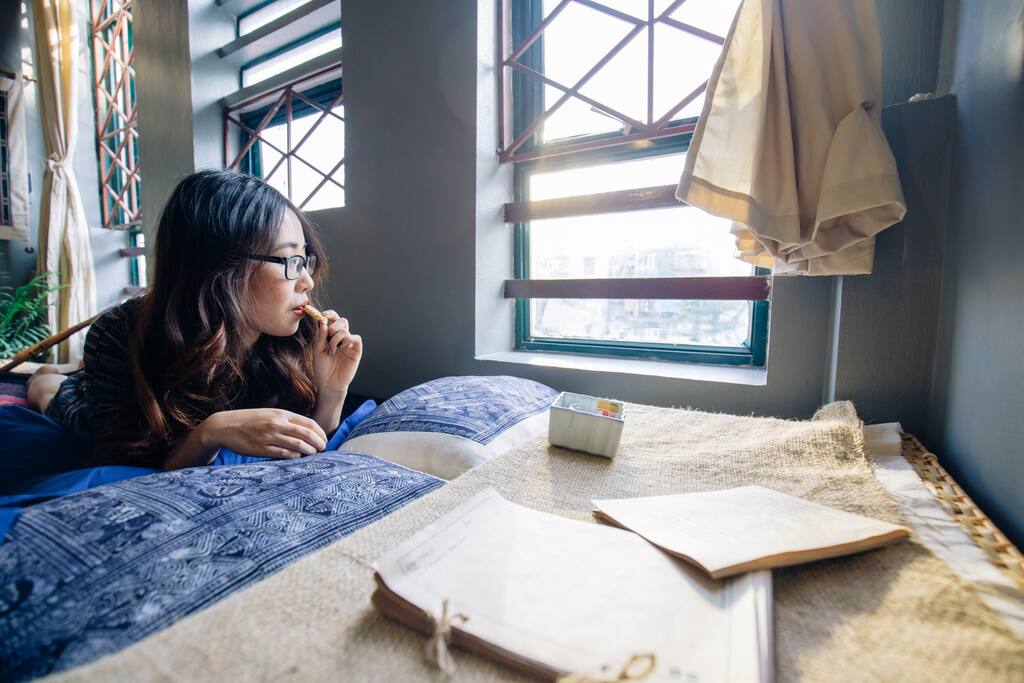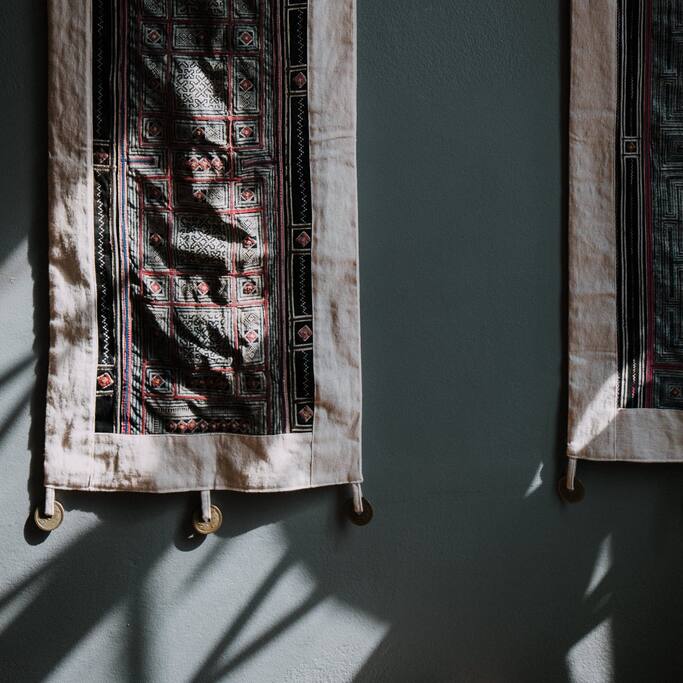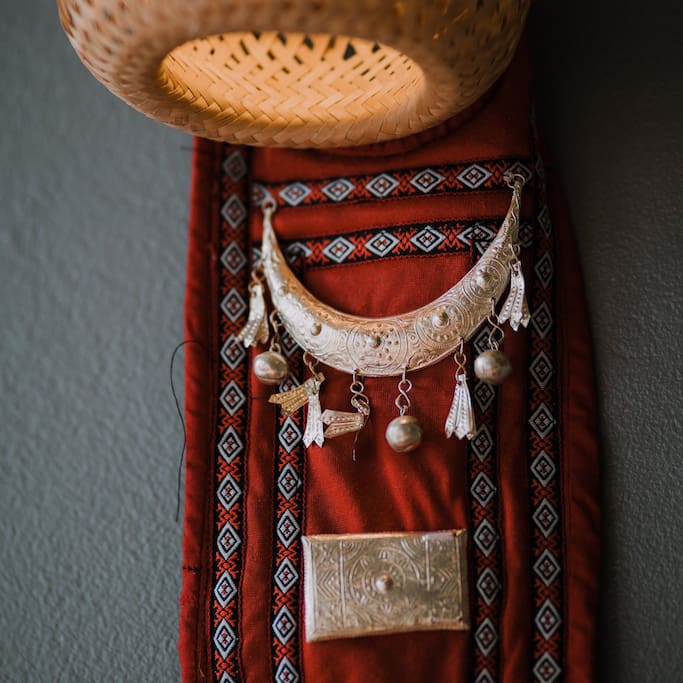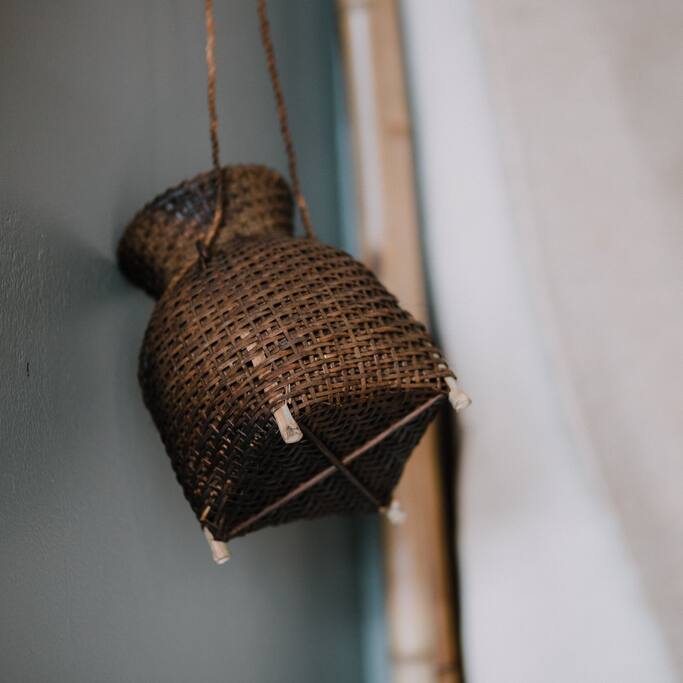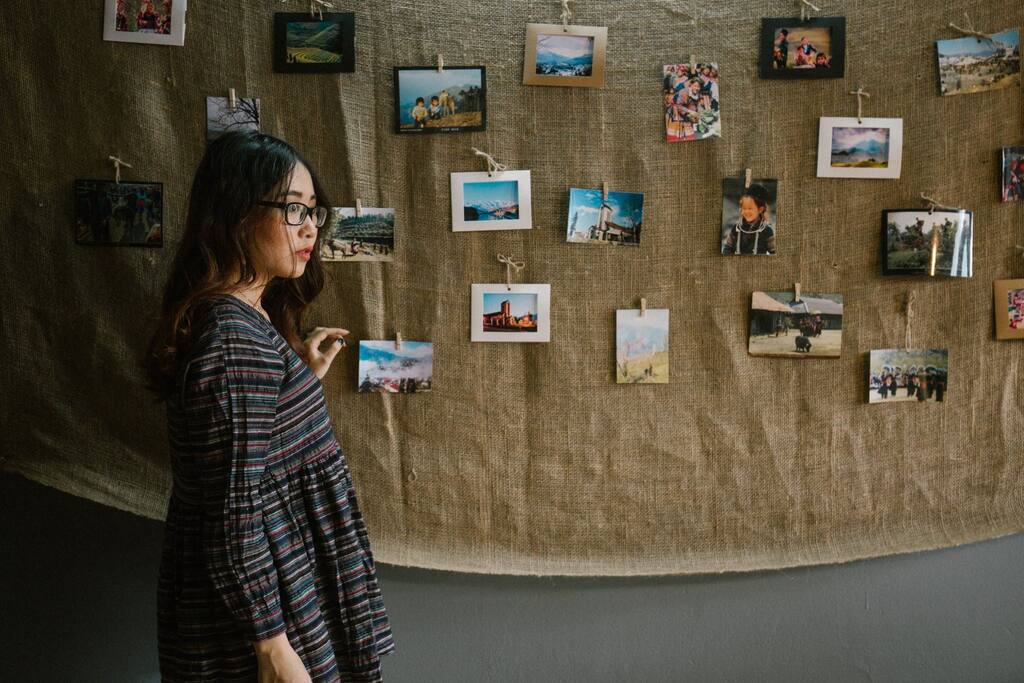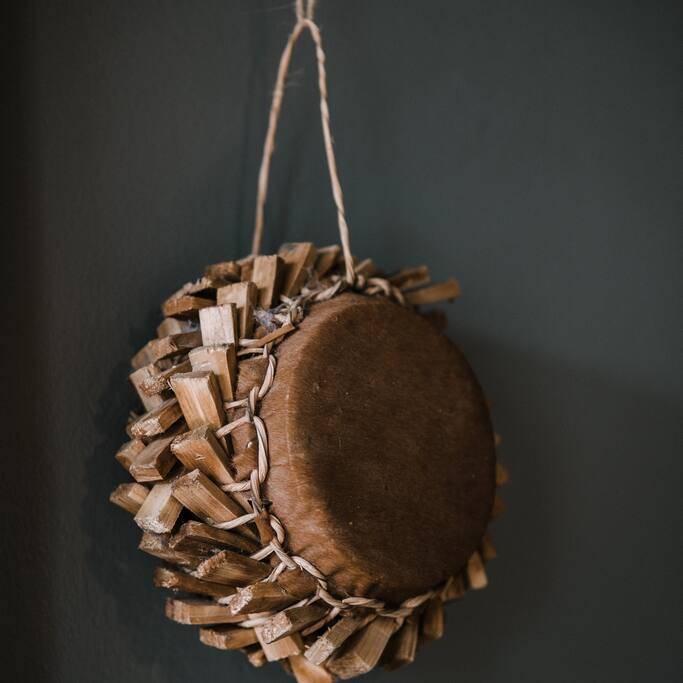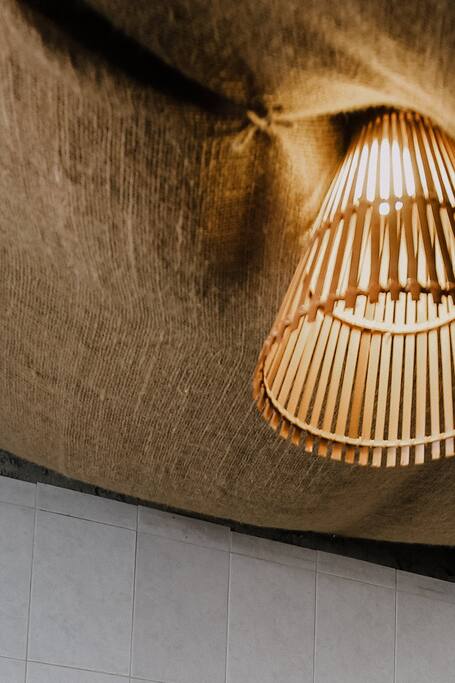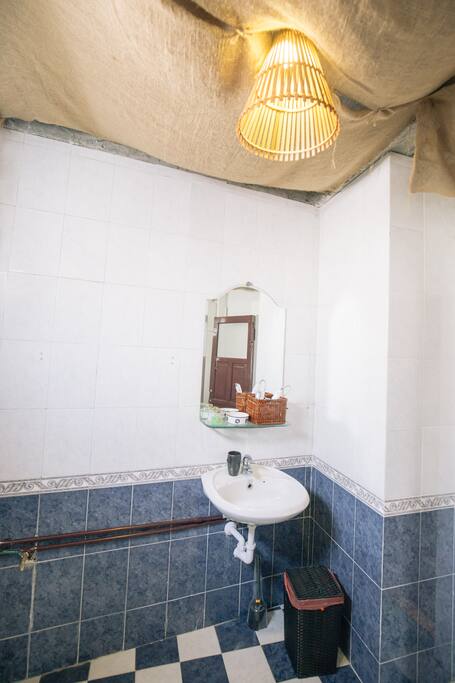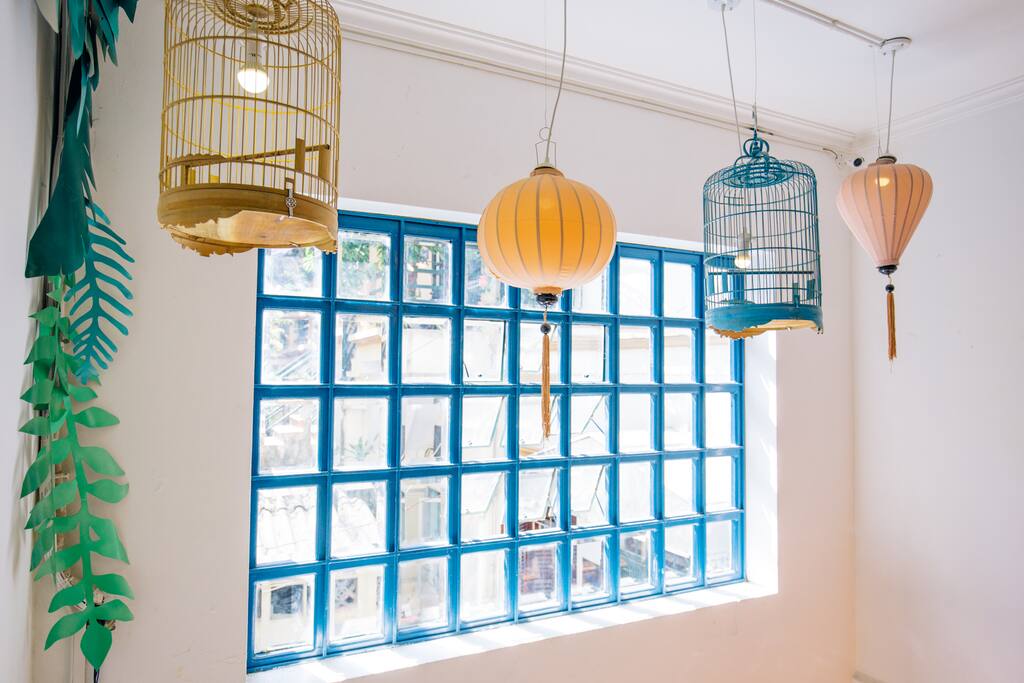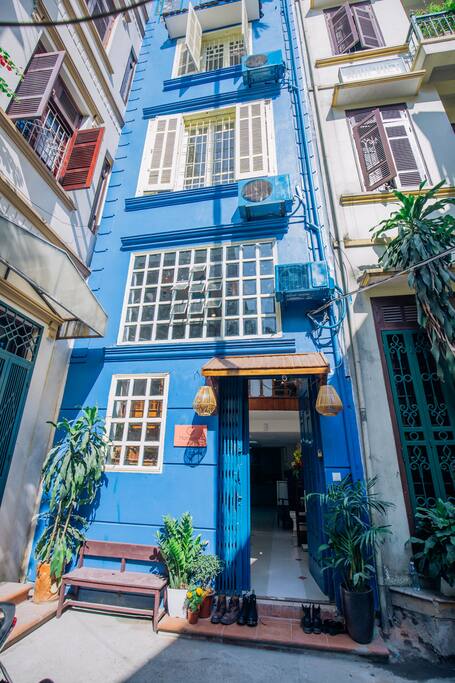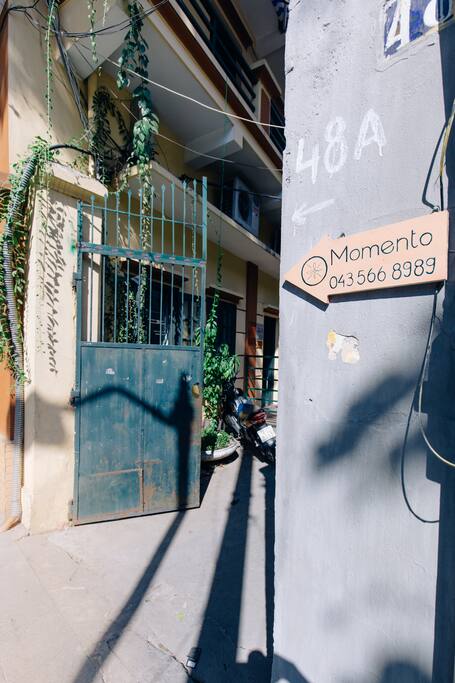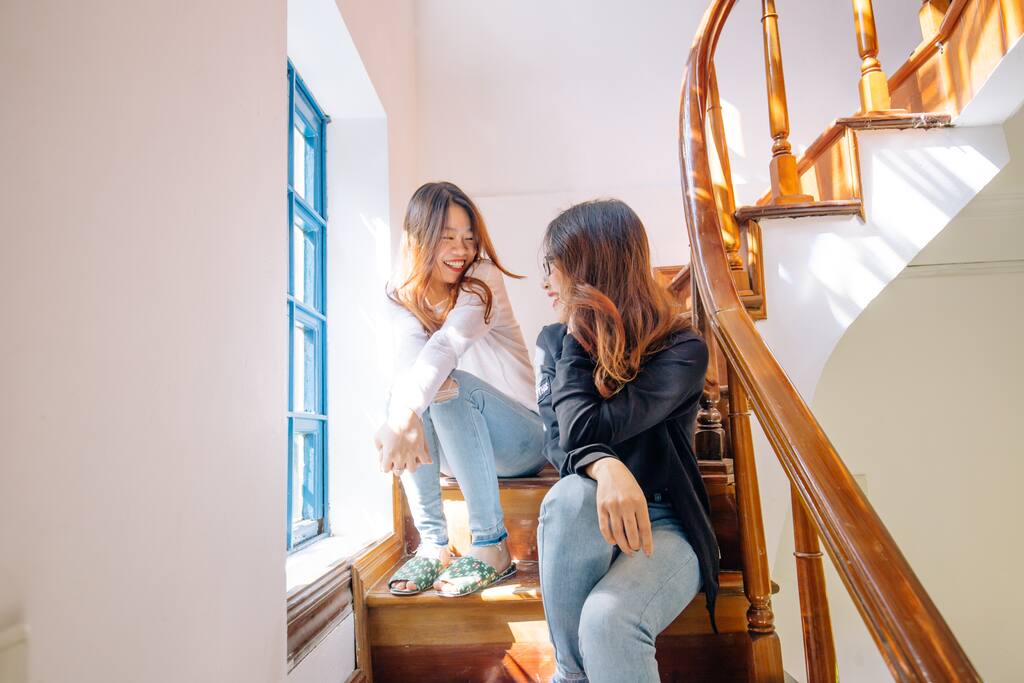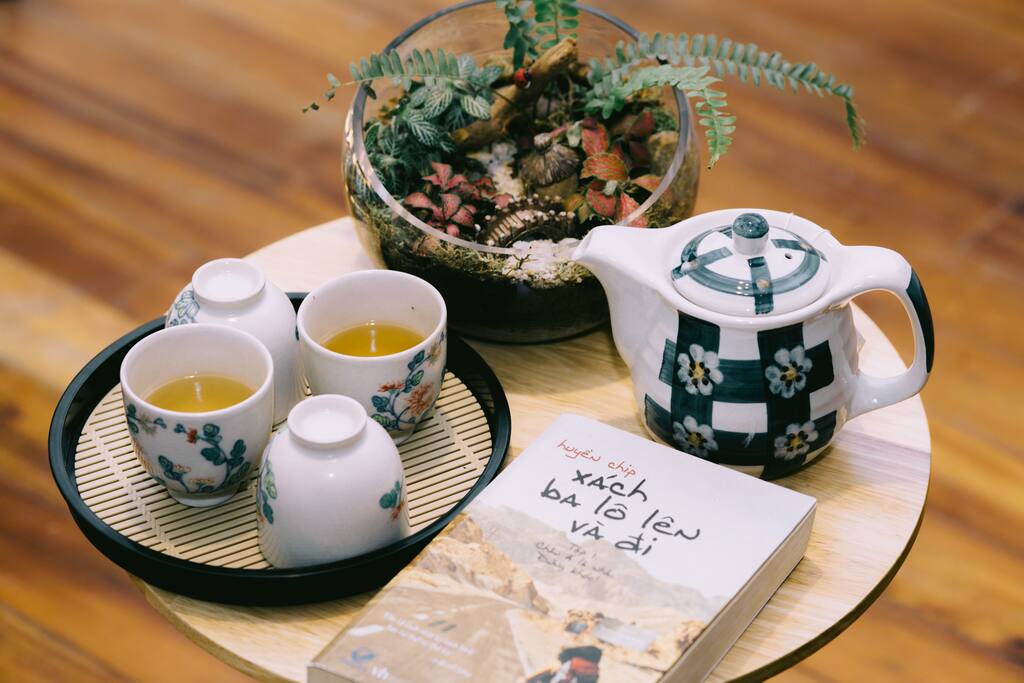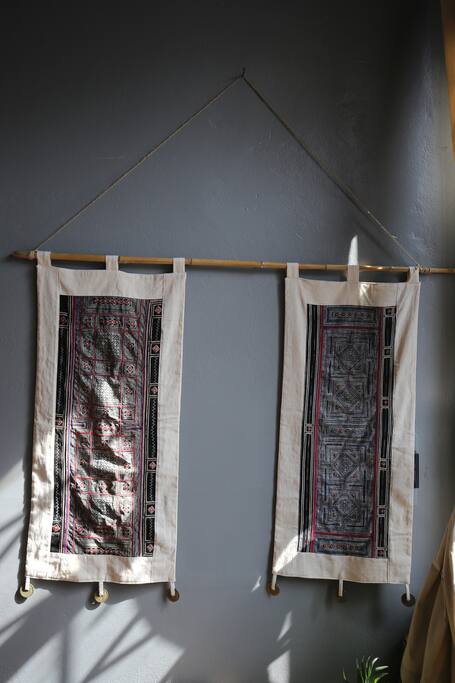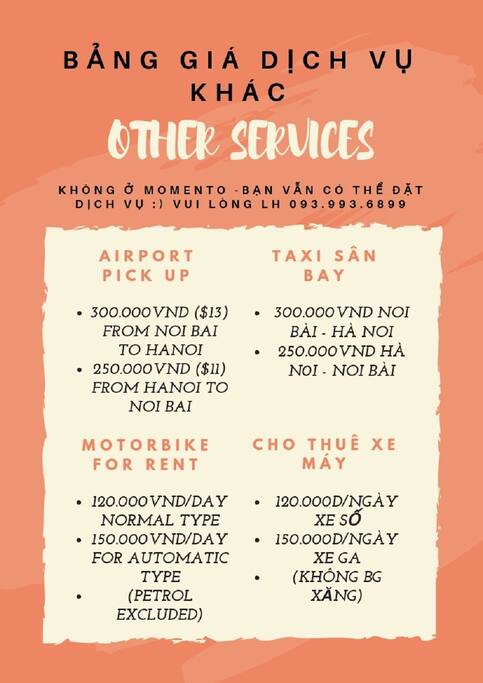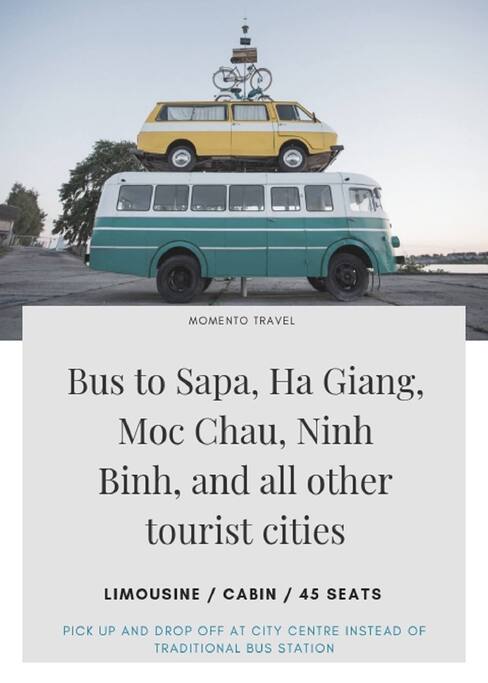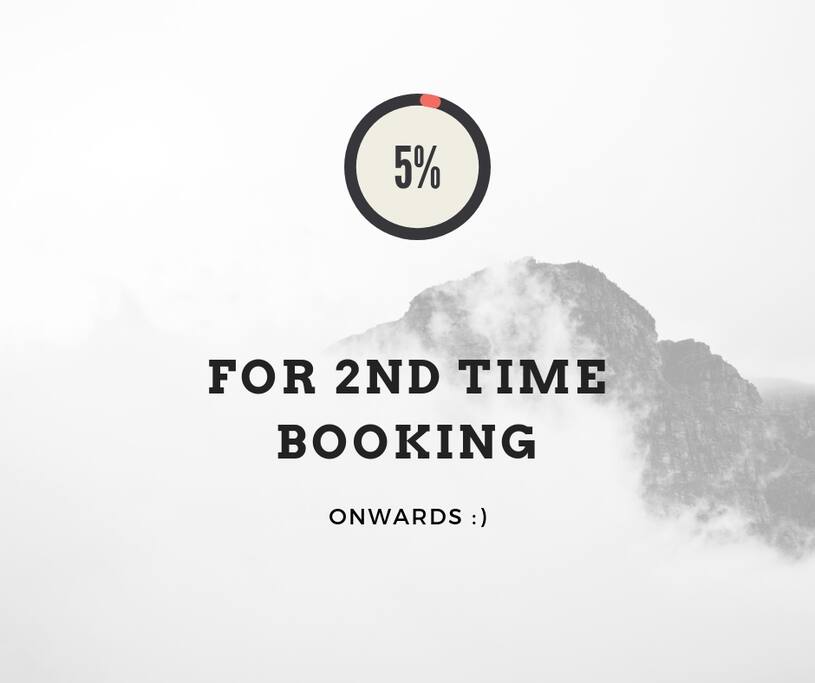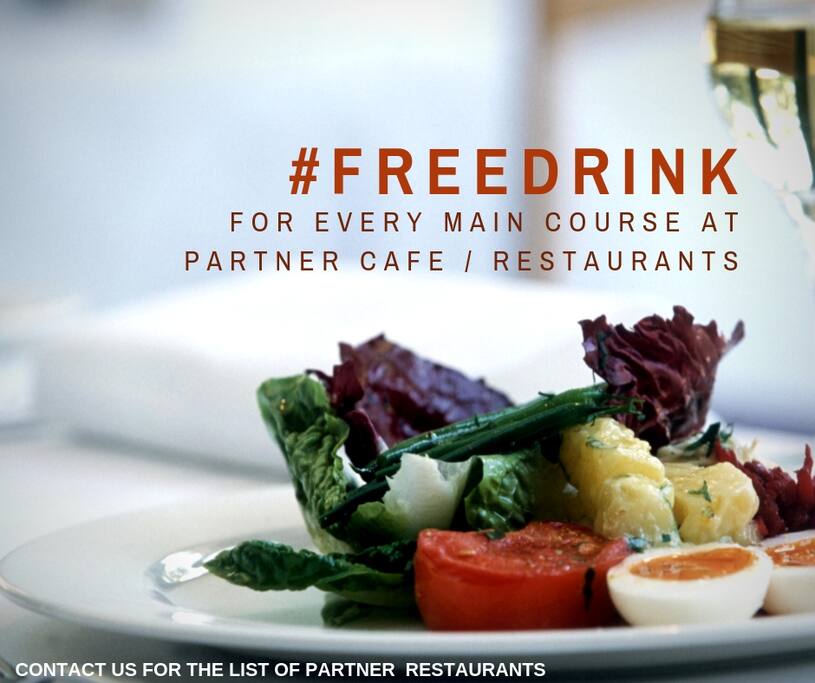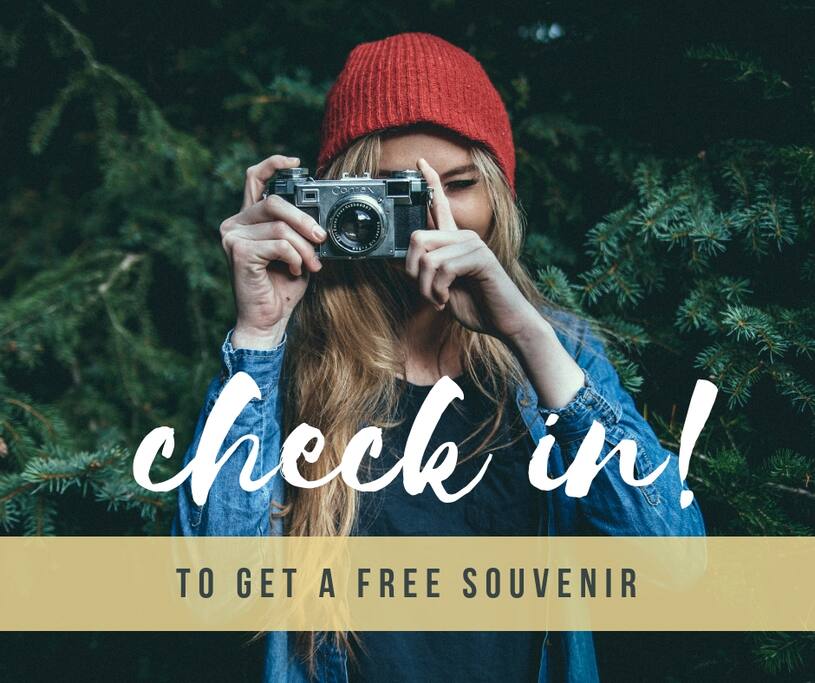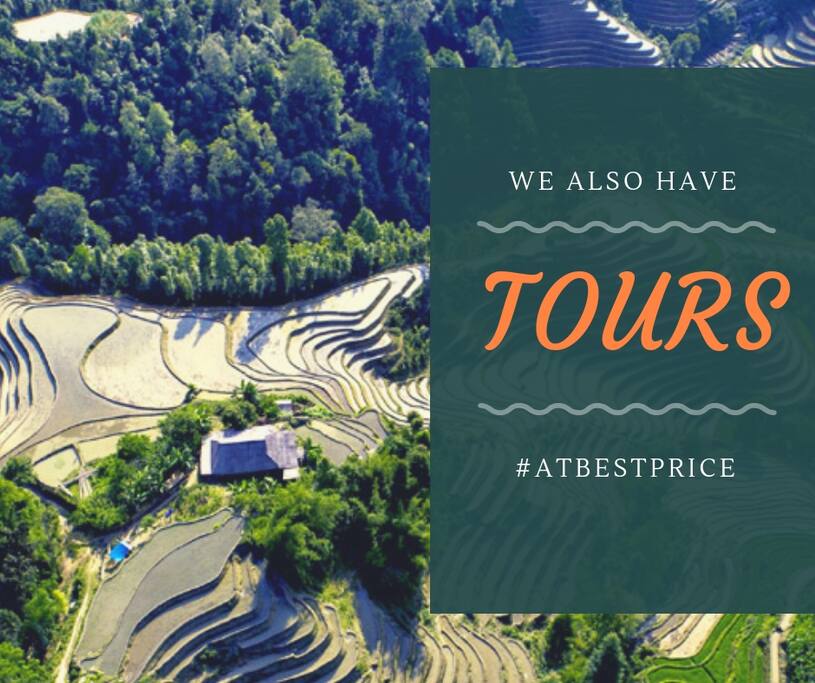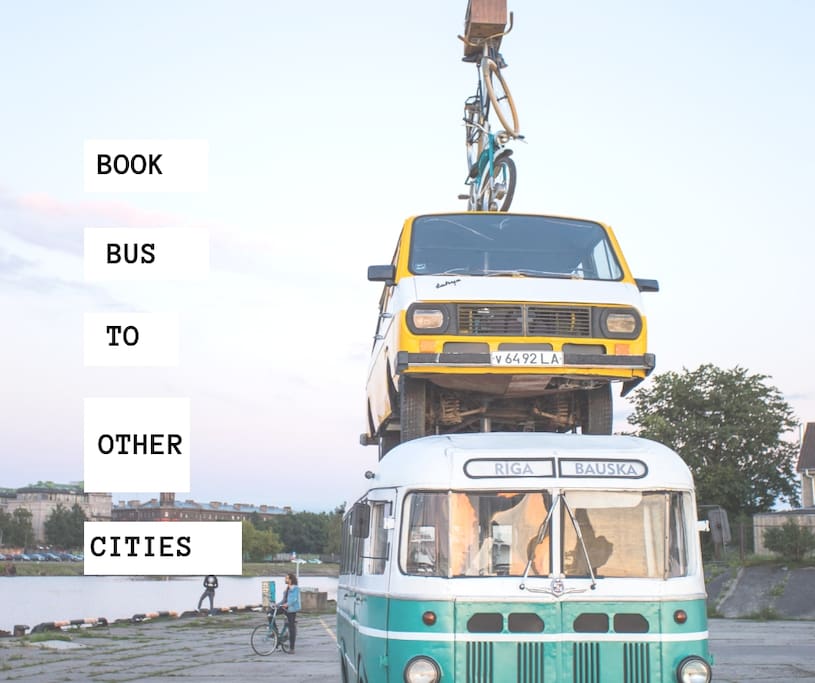 Về phòng này
Can you imagine Sapa right at the heart of Hanoi? Trying to replicate a rustic and idyllic city on mountain in the very North of Vietnam is as hard as it sounds. We want to impress guests by the unique set-up of "Nha San – minority house" with mattress on the floor, bunch of logs at the centre. Decorations are made from brocade, wood, leather or burlap.
Momento is a Hostel – Art – Culture Centre in Hanoi Old Quarter. We have 05 rooms with 05 different snapshots of Vietnam architecture and spirit, which are Sapa – city on mountain, Hoi An – Antique Town, Old Hanoi in the 90s, the lovely Rooftop Garden Room and 01 simple room named La Room. They are located in the same building so you can conveniently experience all. You can book instantly by the link below:
1. Rooftop Garden: https://www.airbnb.com/rooms/16114199
2. Sapa: https://www.airbnb.com/rooms/16114166
3. Hoi An: https://www.airbnb.com/rooms/16114039
4. Old Hanoi in the 90s: https://www.airbnb.com/rooms/16114138
5. La Room:
Highlights:
* Moderate room size (22 sqm) with private bathroom and big window
* All services are similar to 3 stars hotel such clean towels, housekeeping (daily), shampoo, shower gel etc.
* Staff from 8am to 5pm, 9pm to 8pm the next day. From 5-8pm, there is no staff but you can easy go in – out by the key card provided.
* Momento Tours are a list of unique tours designed by us to let you experience the difference during your trip to Hanoi. Tour could be started by any group of 02. Price is totally reasonable. Please check with us for more information.
* Airport pick up service
* Motorbike for rent
* Local breakfast or authentic Vietnam family meals are served if you pre-order.
* Help on booking tours / trains / bus / accommodations to other places such as Sapa, Ha Long, Cat Ba, Ba Be, Hoa Lu, Tam Coc etc. We are working on the master lists to collect contact, data, review of most of biggest tour companies in the Old Quarter.
Free use of:
1. Parking lot
2. Kitchen, dinning table
3. High speed internet
4. Cable TV
5. Filter water
6. Tea / coffee
Simply make yourself home 🙂
Staff will be there from 8am to 5pm to help in case you need any information and share with you about culture, travel experience, Vietnam art etc.
Although it is located in the old quarter of Hanoi, Momento's neighborhood is extremely clean and quiet. The neighbors are all Hanoian in blood so they have their own manners. You will meet old ladies dress up simply but nicely when they go out to meet friends, or the sound of musical instruments played occasionally.
1 minutes to Tong Duy Tan Overnight Food Street
5 minutes walk to Hoan Kiem Lake
5 minutes walk to the Old Quarter
5 minutes walk to Hoa Lo Prison
7 minutes St. Cathedral
7 minutes walk to Quang Trung Street, where you can find Airport Shuttle
Bus at $2/person.
10 minutes by taxi to Hochiminh Museum, Vietnam Fine Art Museum, Millitary Museum.
1 There is no staff from 5-8PM. If you arrive at that time, please inbox us 24 hours ahead for self check in instruction
2 The gate outside will be close after 8pm. Please use the key set provided or rang the bell.
Thông tin chính về phòng
Không gian

Chứa : 2

Phòng tắm : 1

Gường : 2

Kiểu giường : Giường nằm

Phòng ngủ : 1

Loại phòng: Phòng riêng

Không gian được cung cấp: Phòng riêng

Giá

Khách thêm : Miễn phí / đêm

Chính sách hủy:

Đến / rời

- Giờ nhận phòng là 14

- Thời gian trả phòng là 12

Yêu cầu:
Tiện nghi chính
Bể bơi
Câu lạc bộ cho trẻ em
Cũi em bé
Dịch vụ Spa
Đầu xem đĩa DVD
Điện thoại
Điều hòa
Giặt là
Hướng dẫn viên
Internet Wifi
Nhà bếp đầy đủ
Phòng tắm
Quầy bar nhỏ
Sân quần vợt
Ti vi
Trà / cà phê
Tủ lạnh nhỏ
Uống nước
Không có bài đánh giá nào để hiển thị.