River view flat near center in street food area – Quyen
Ho Chi Minh City, Hồ Chí Minh, Vietnam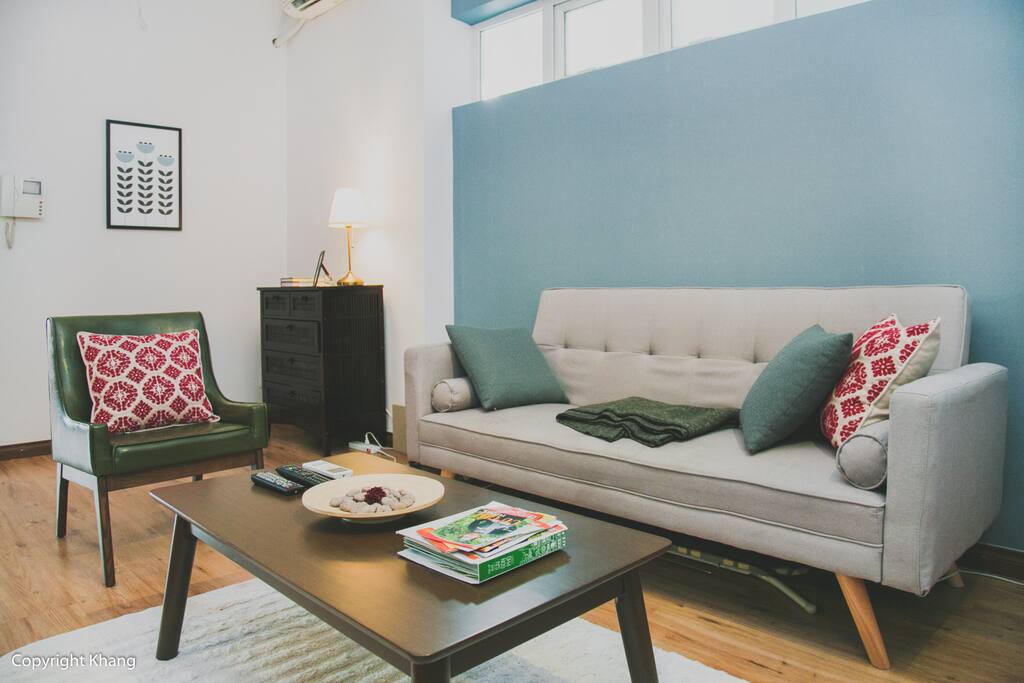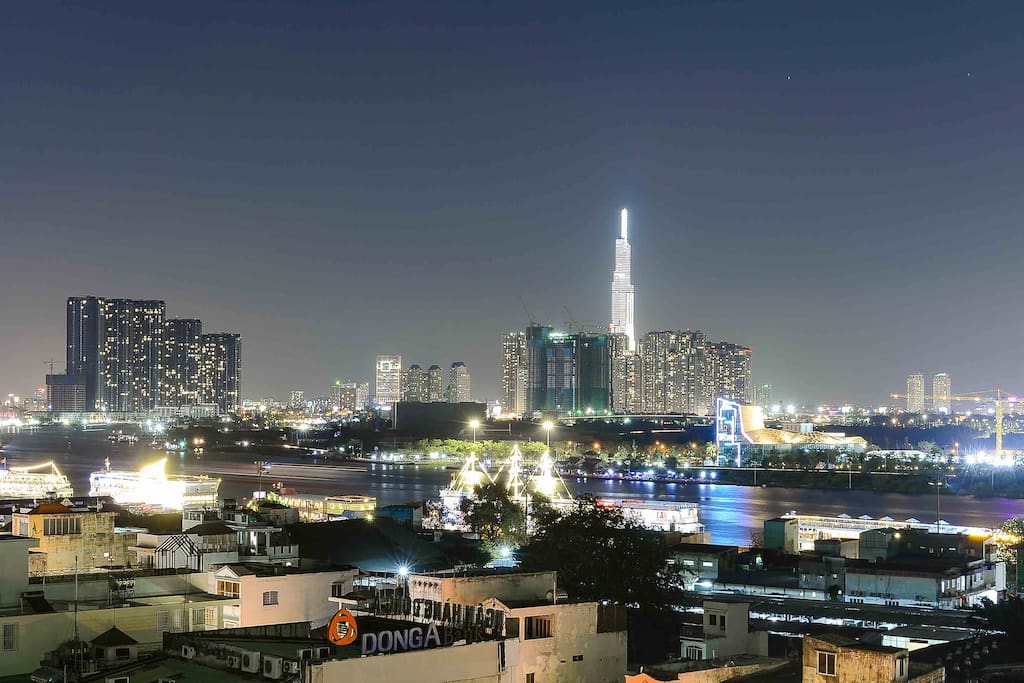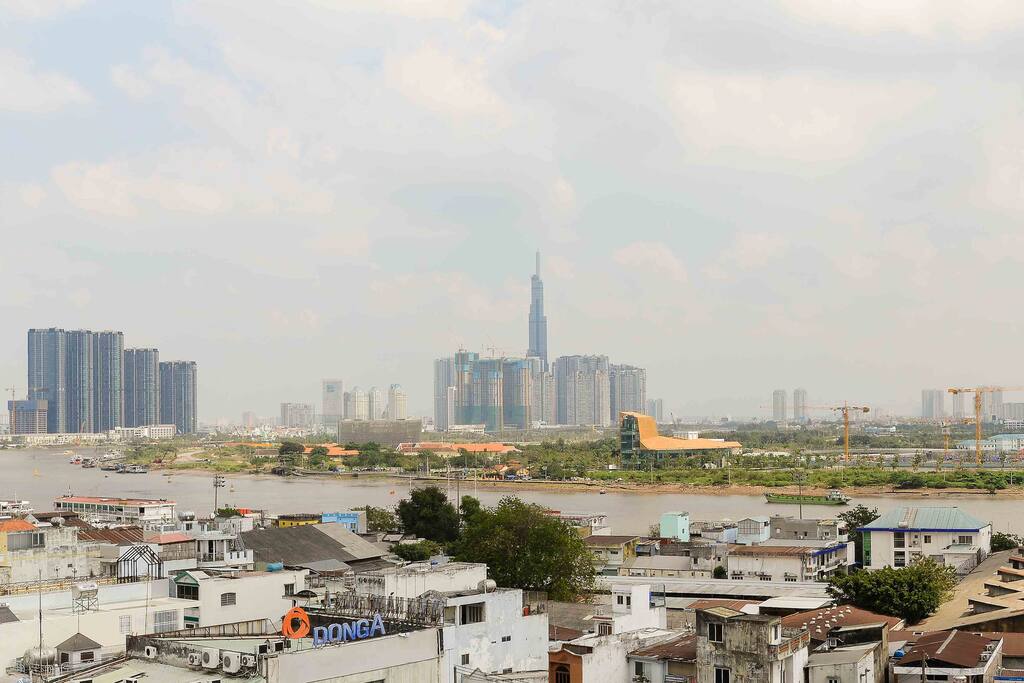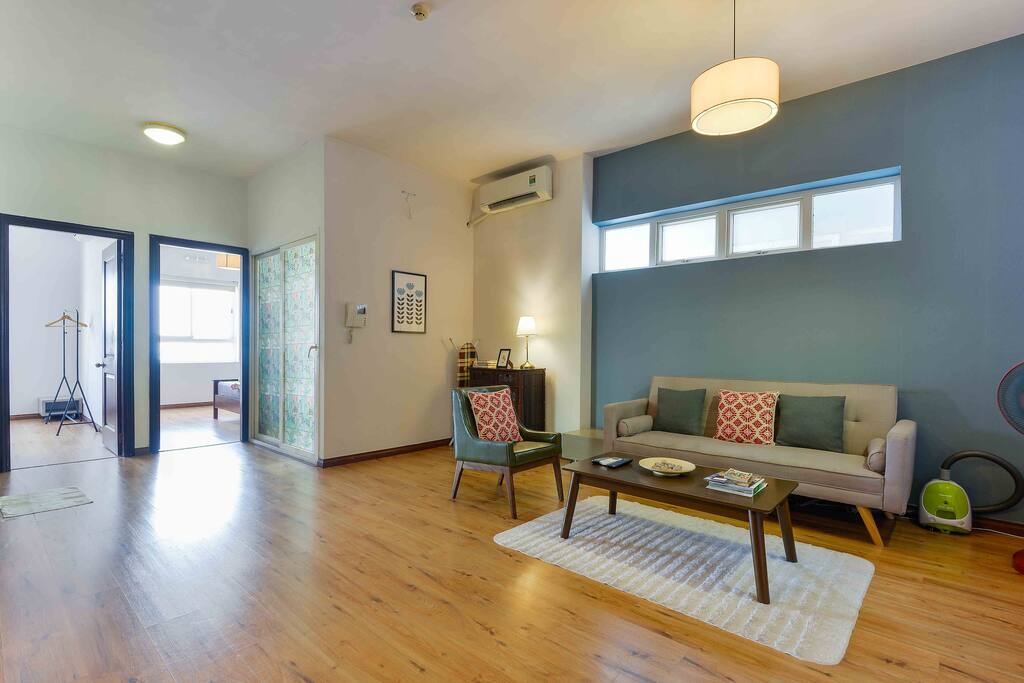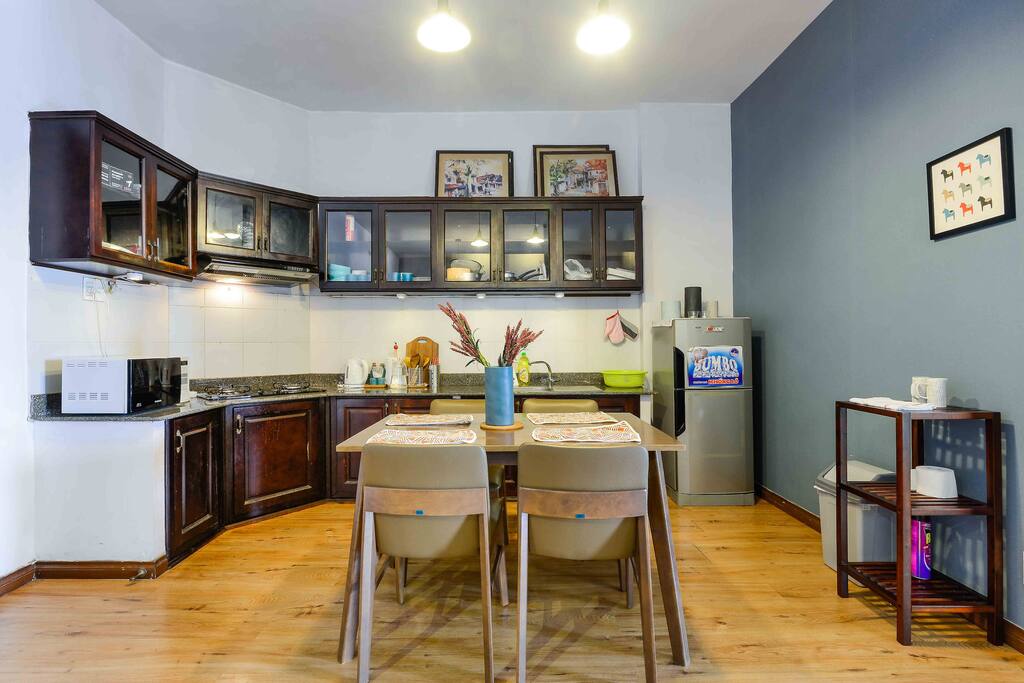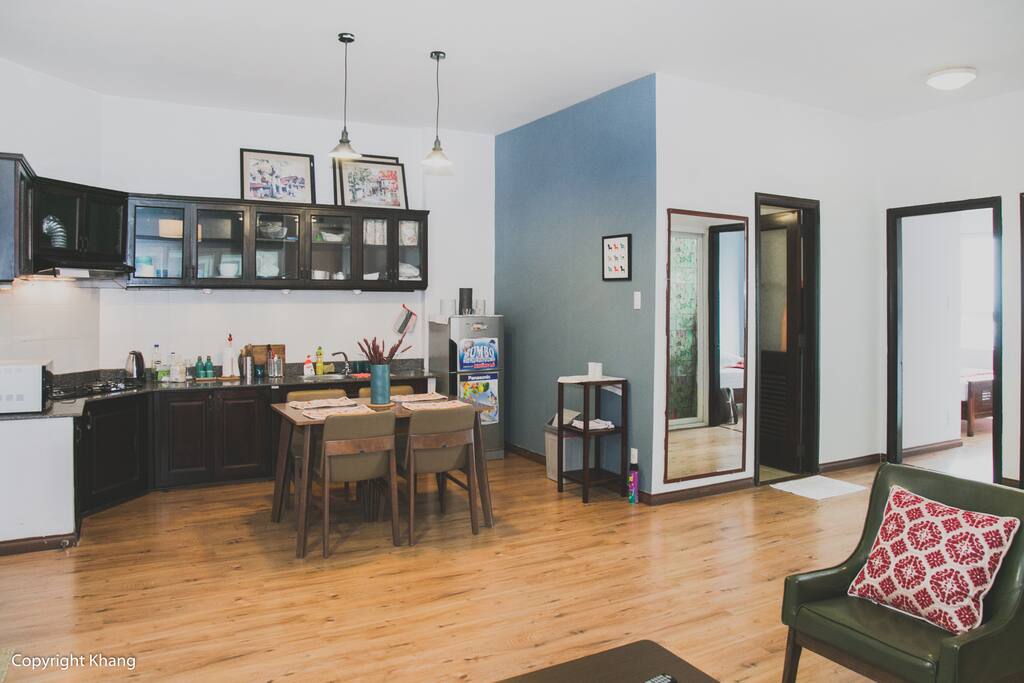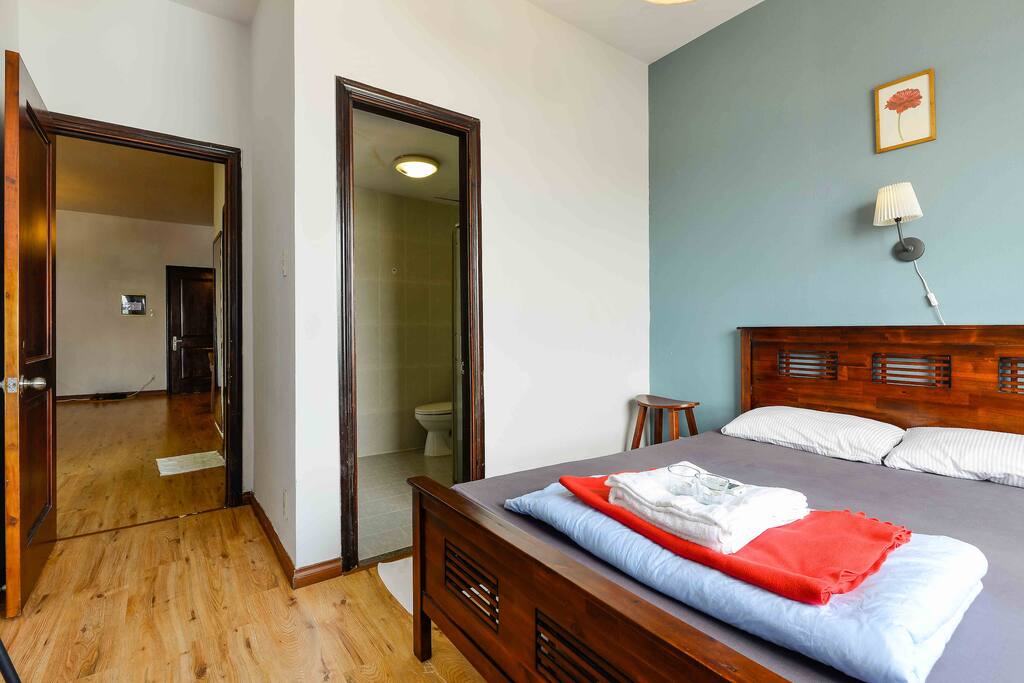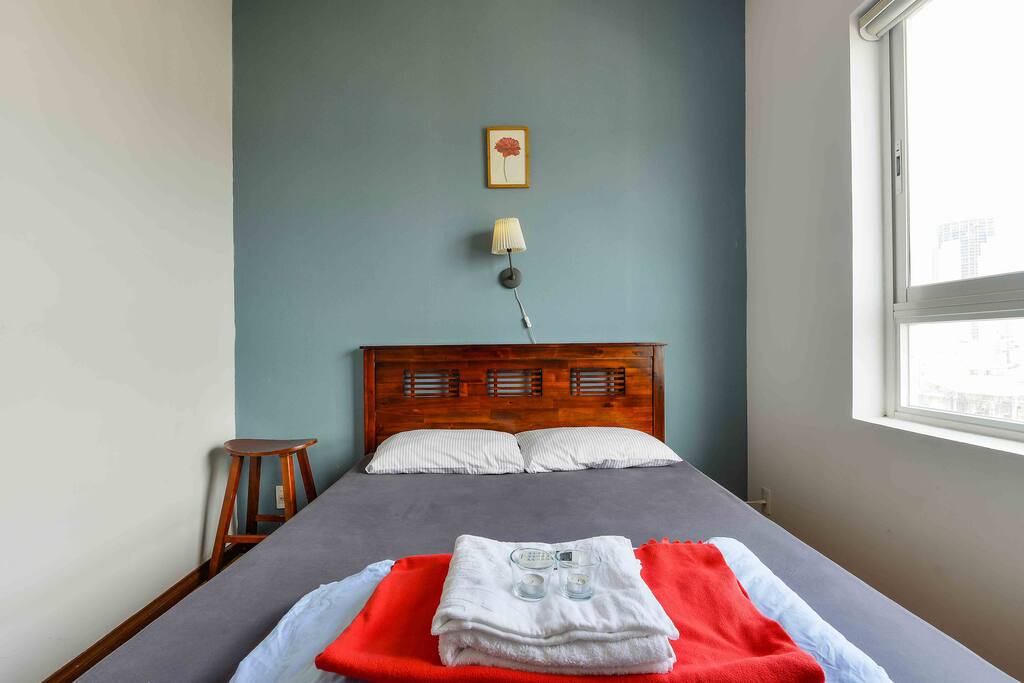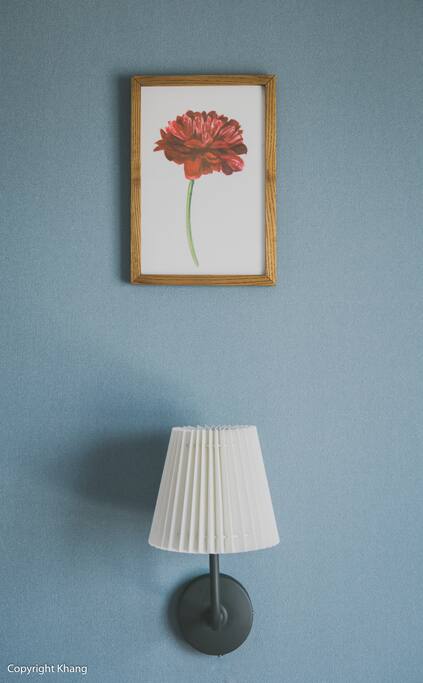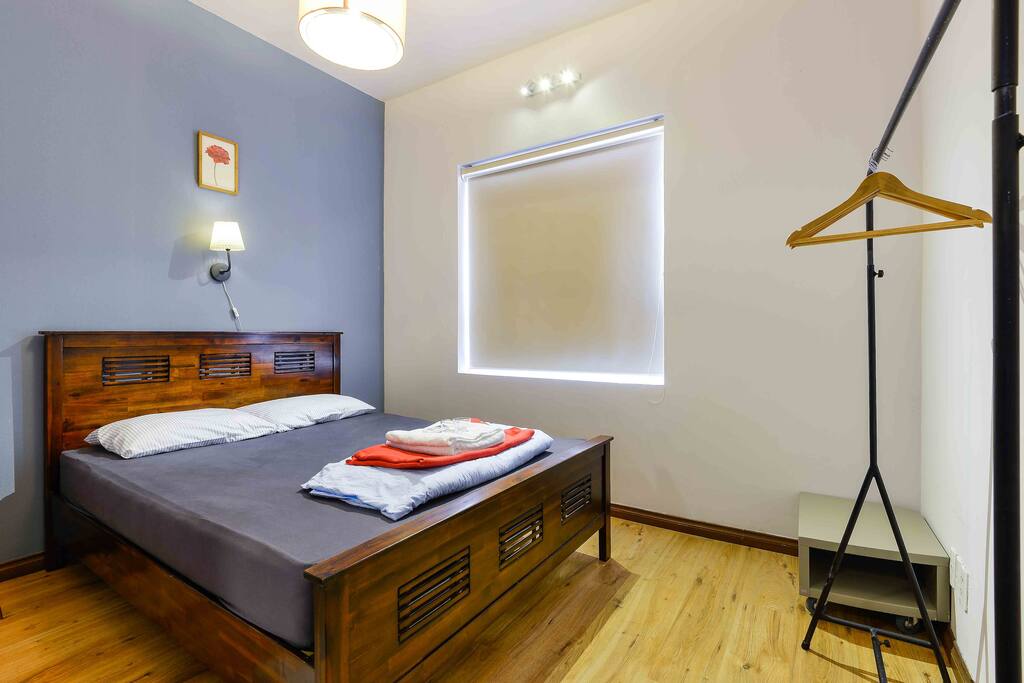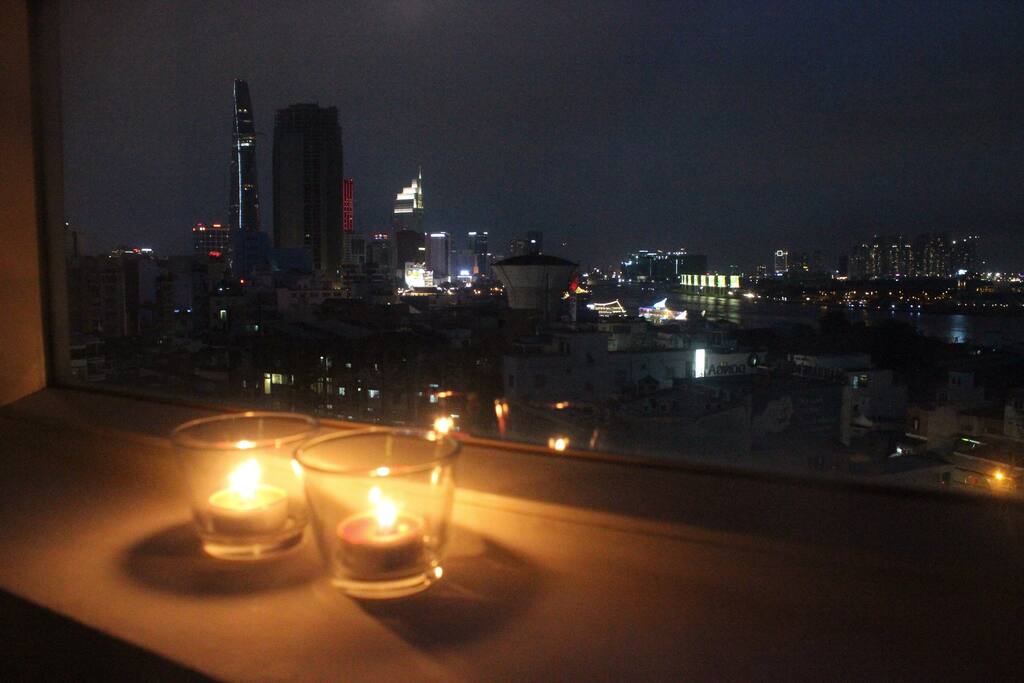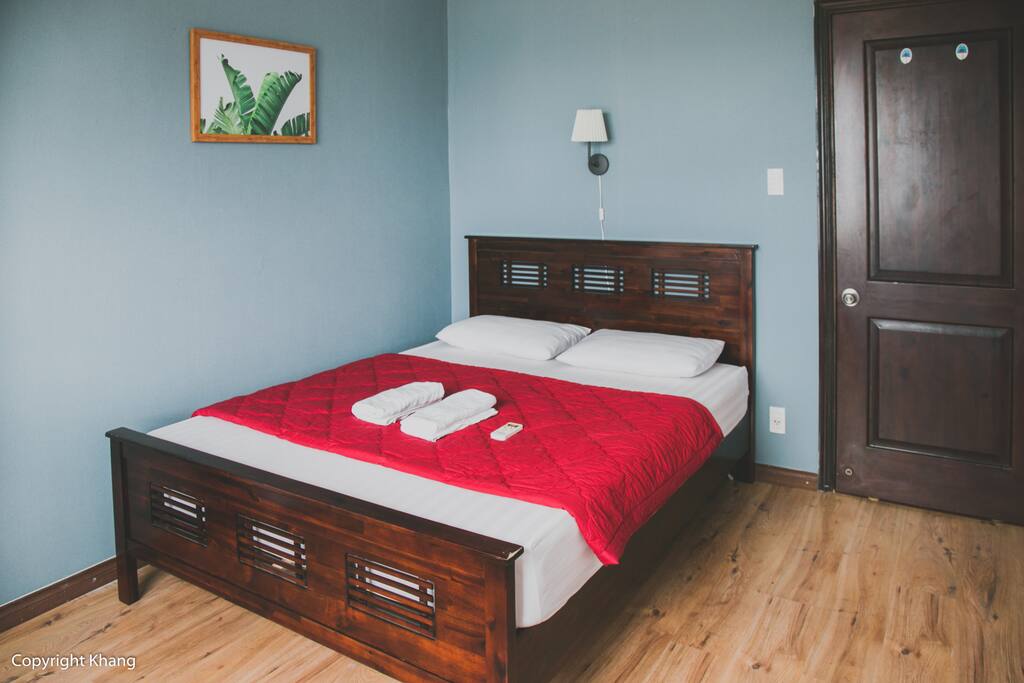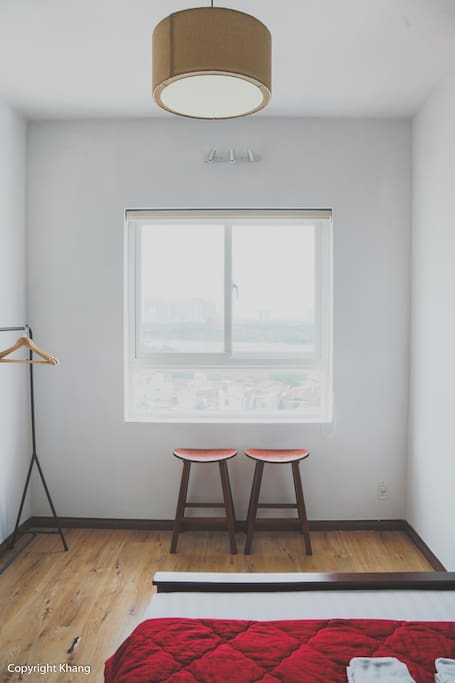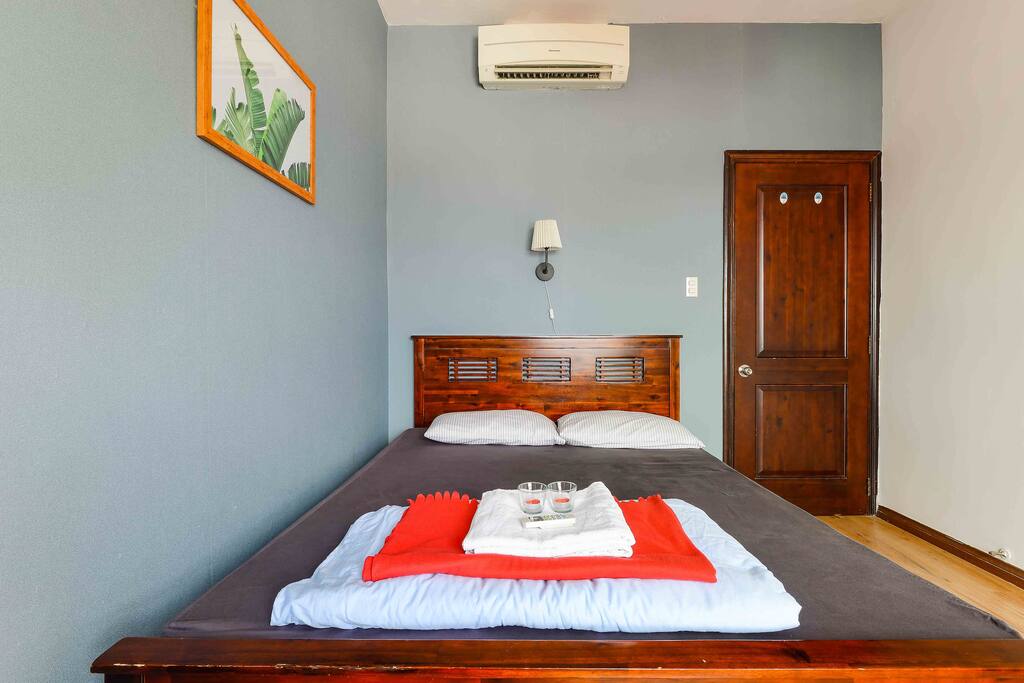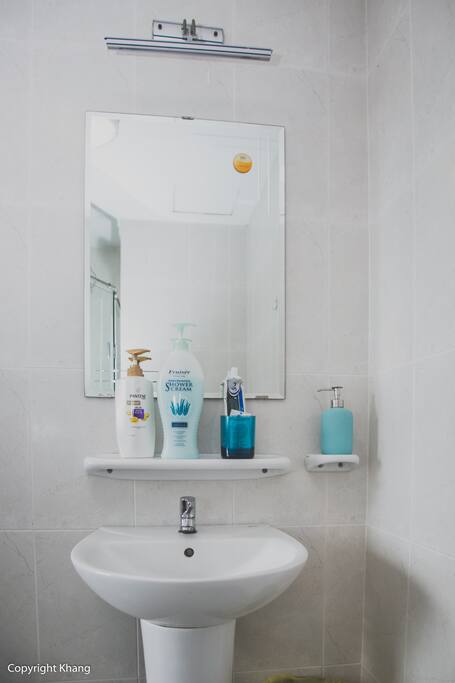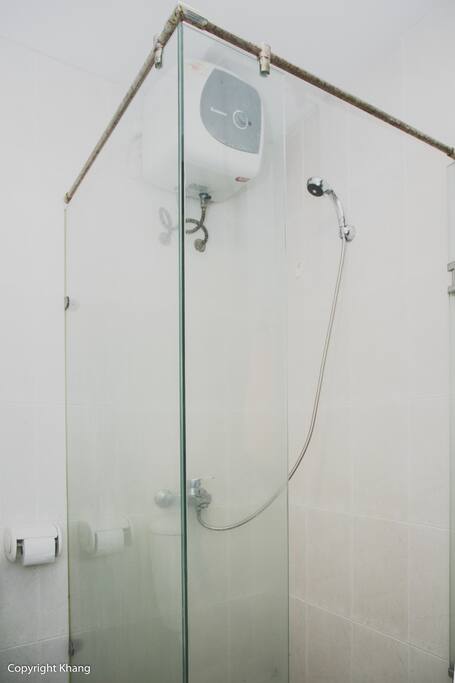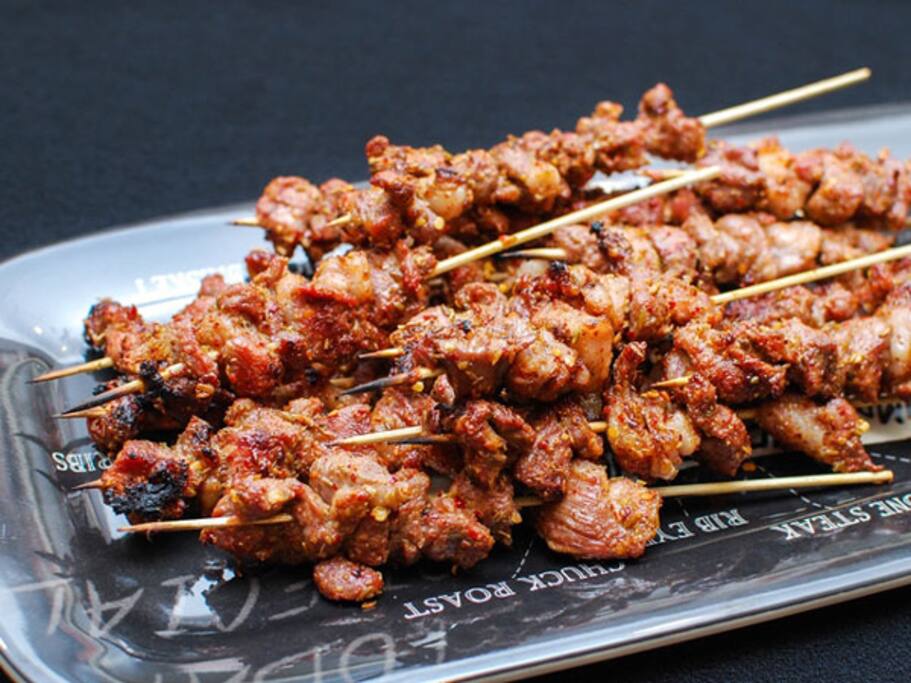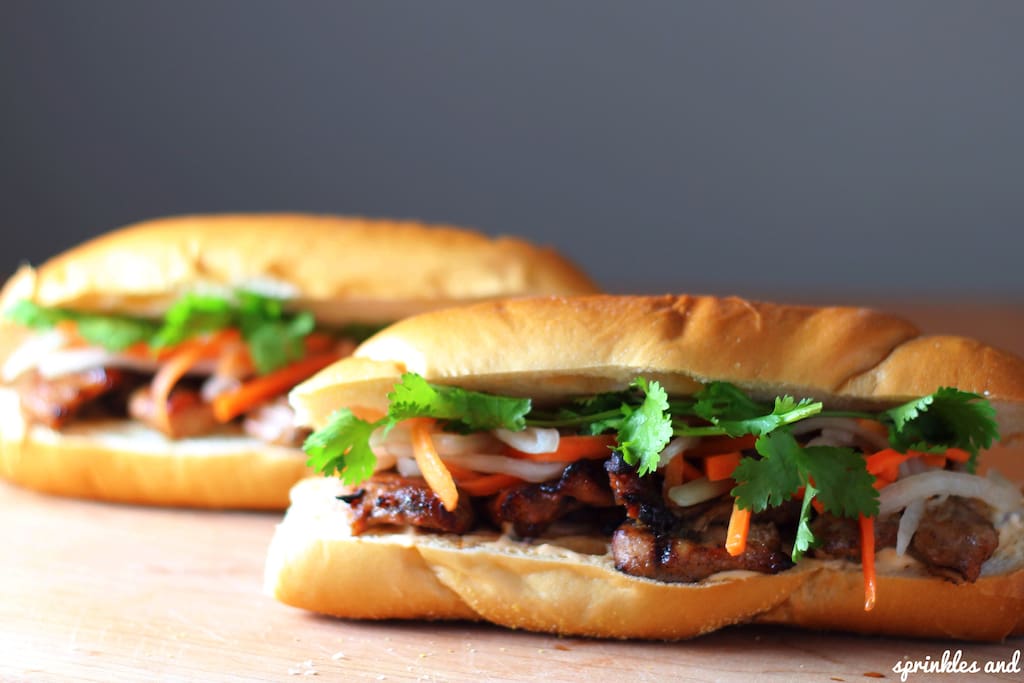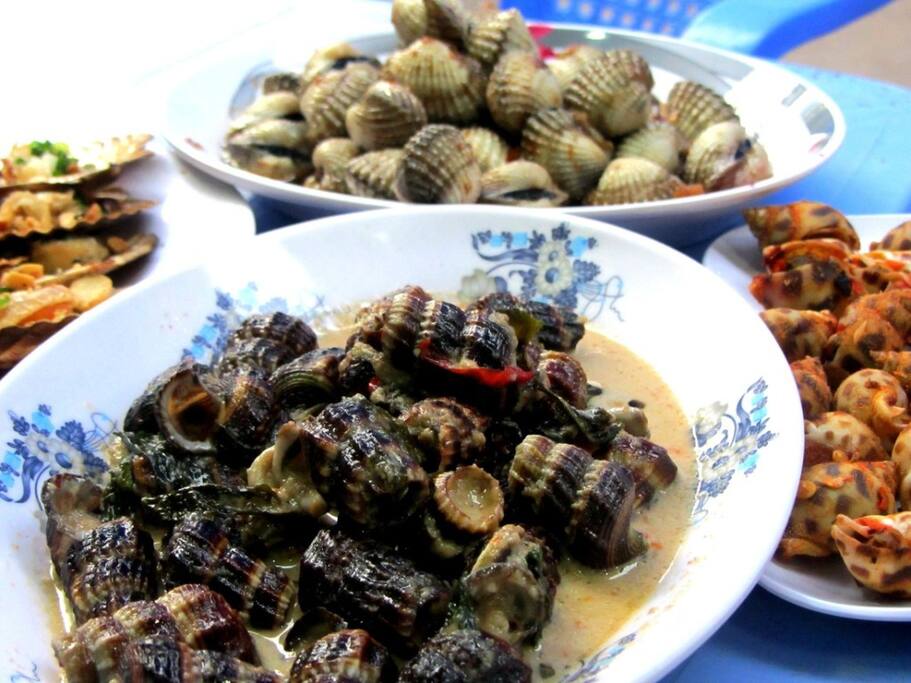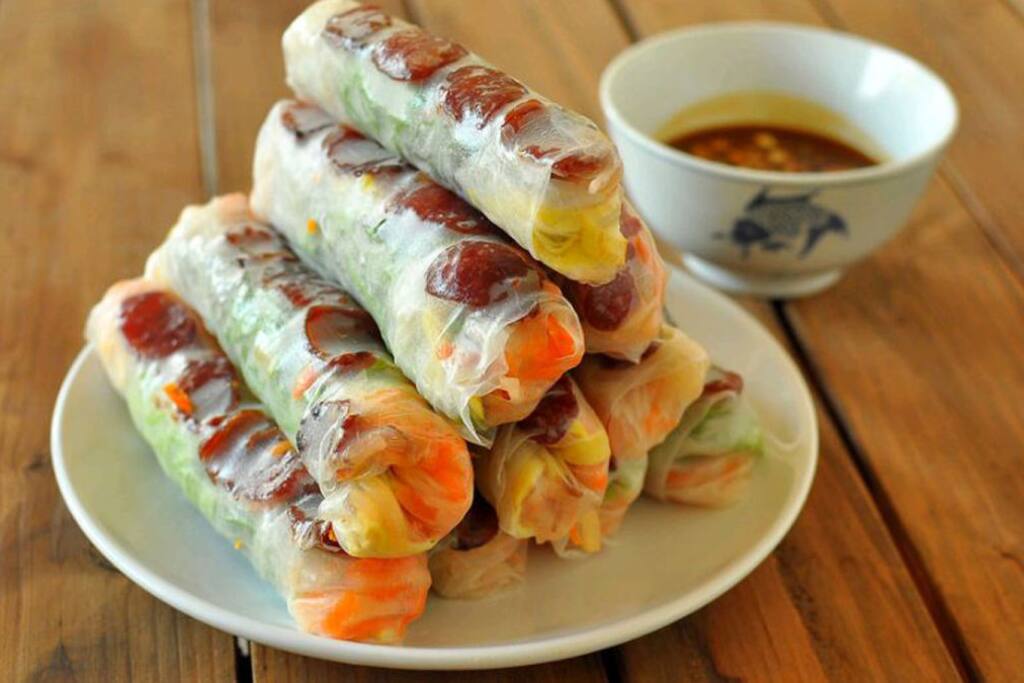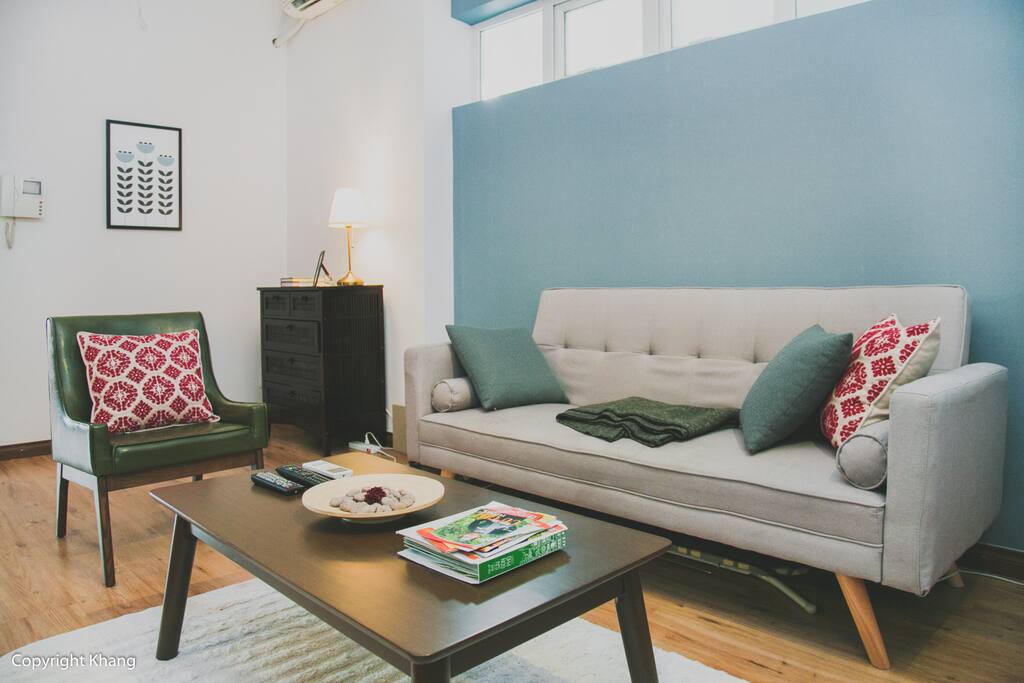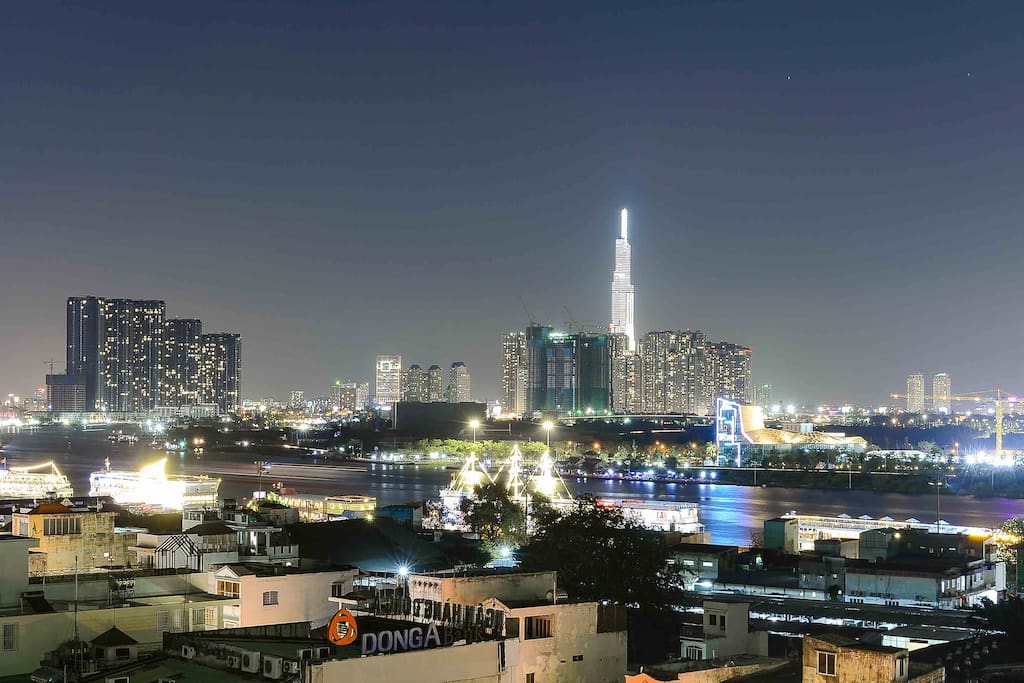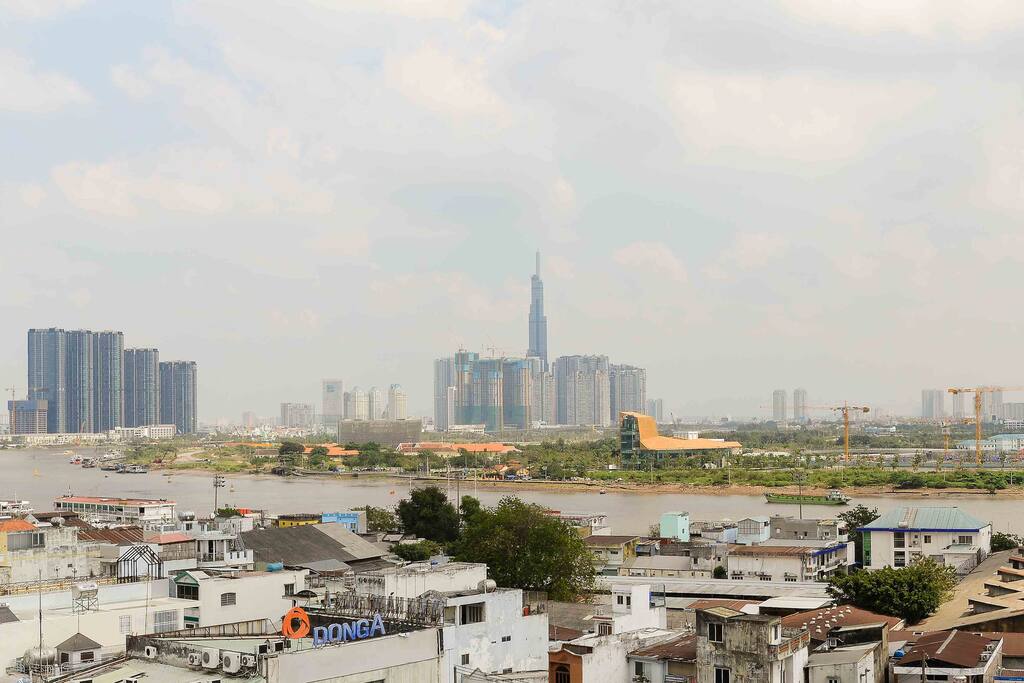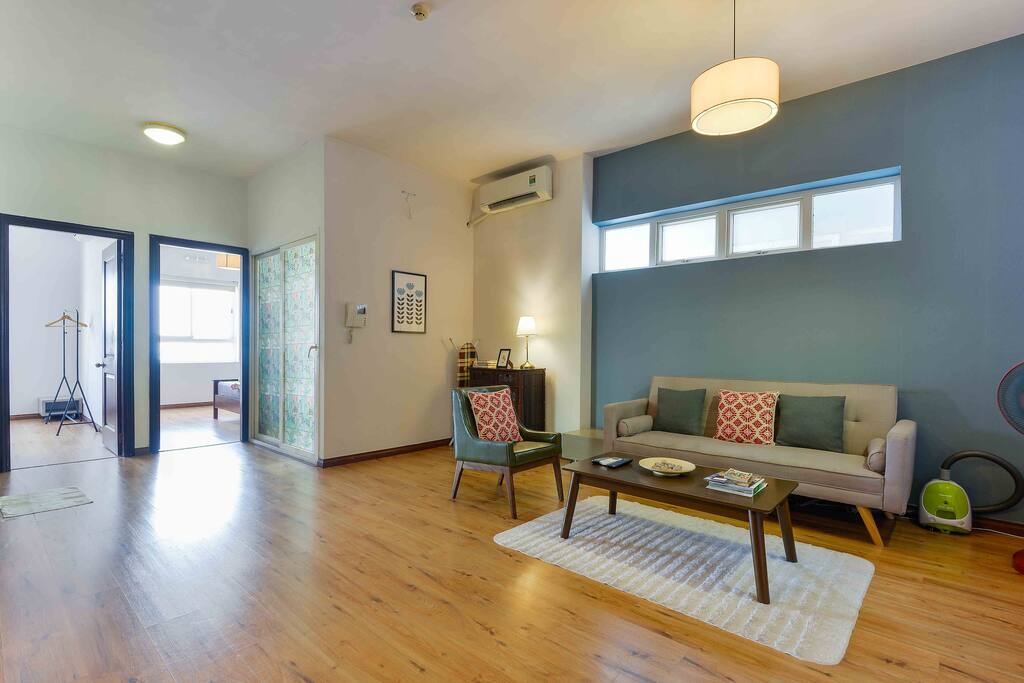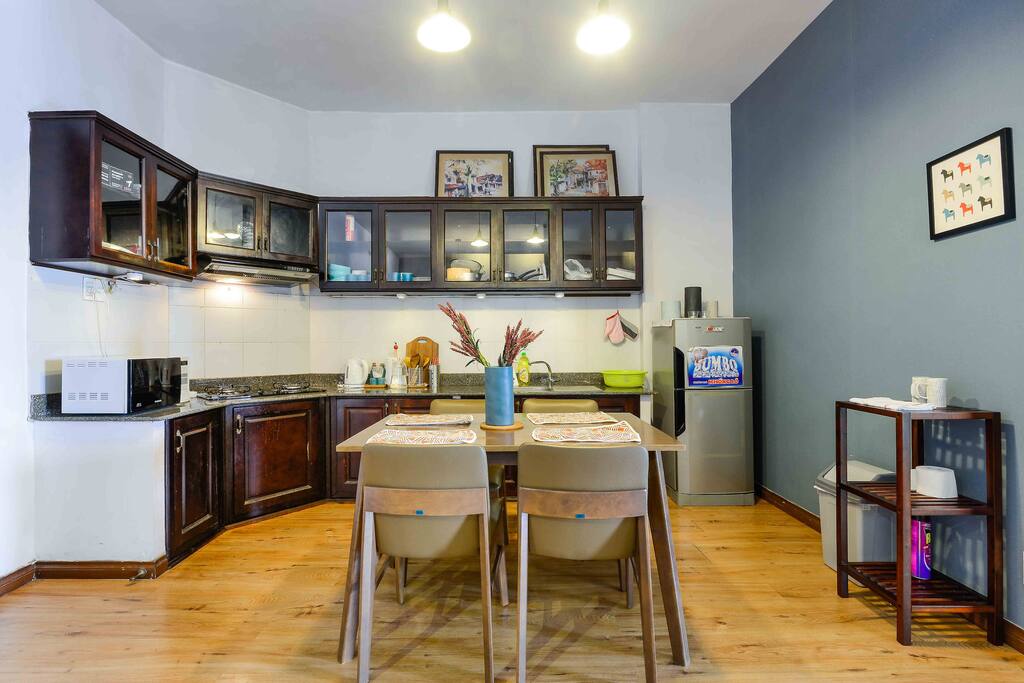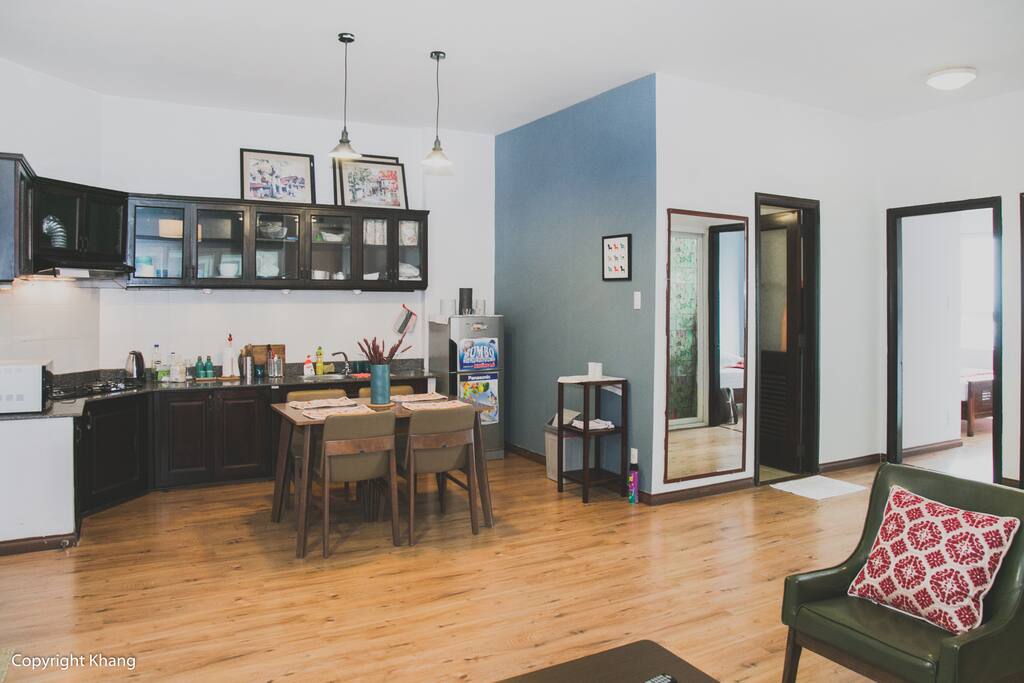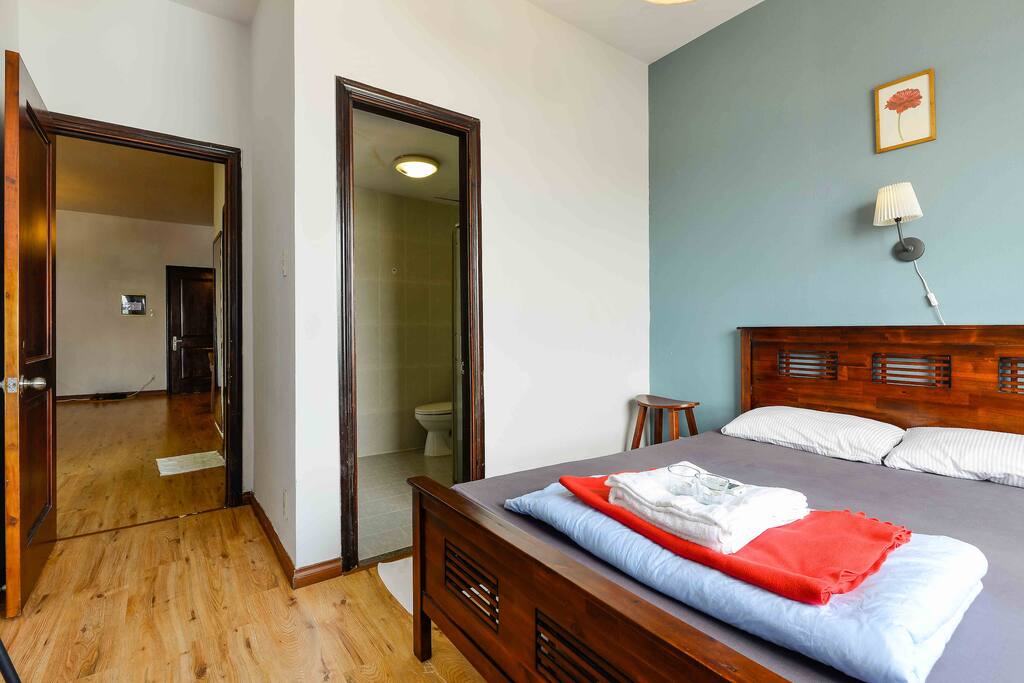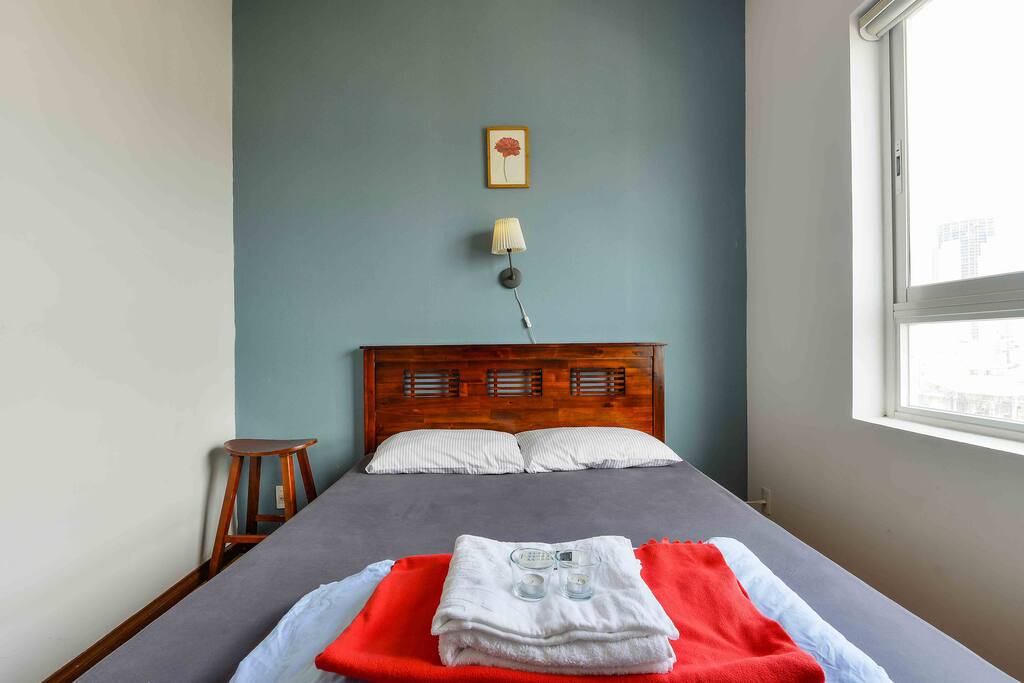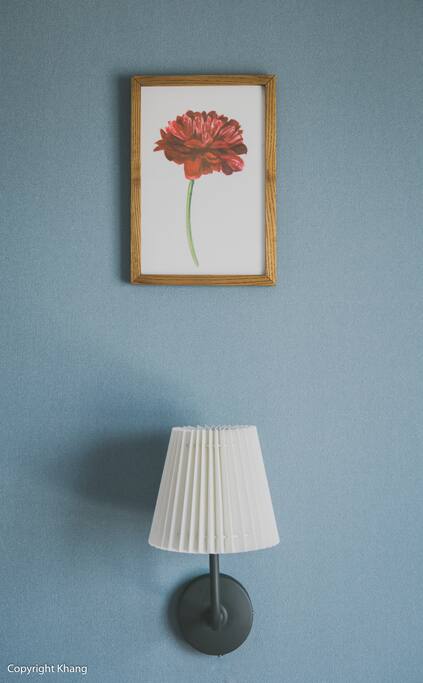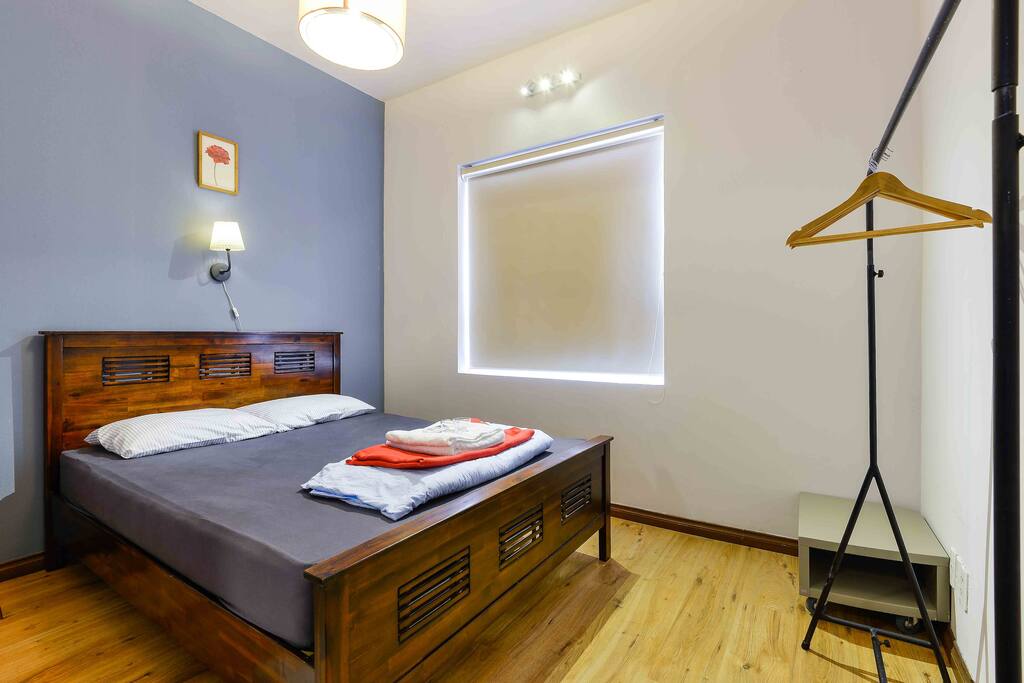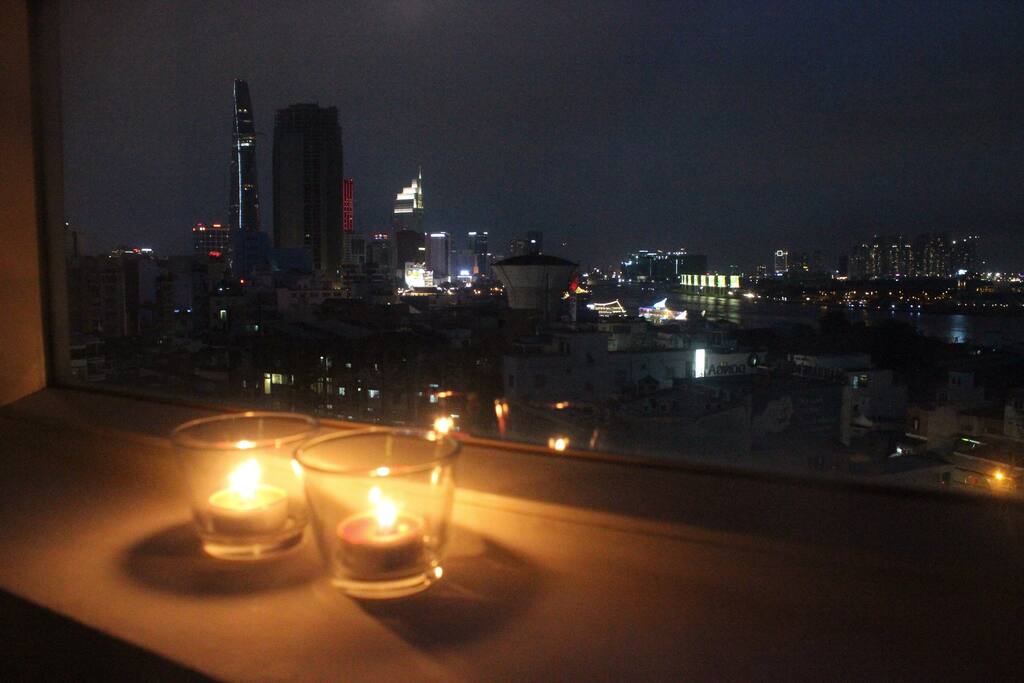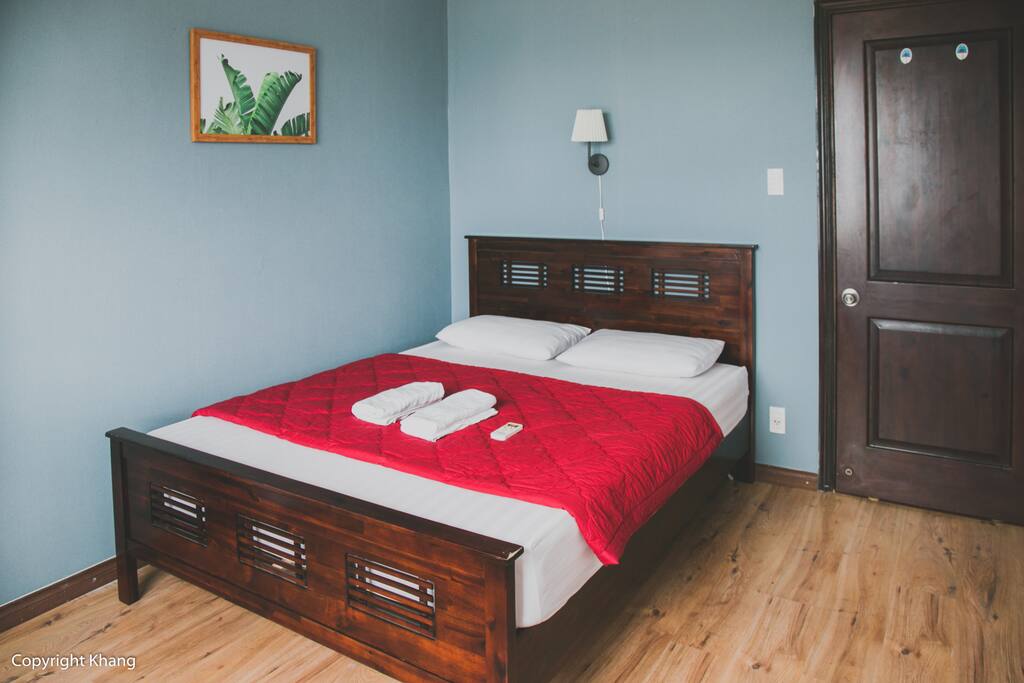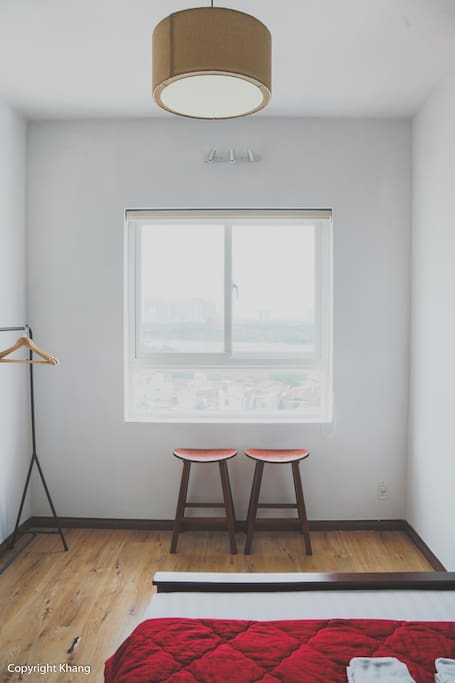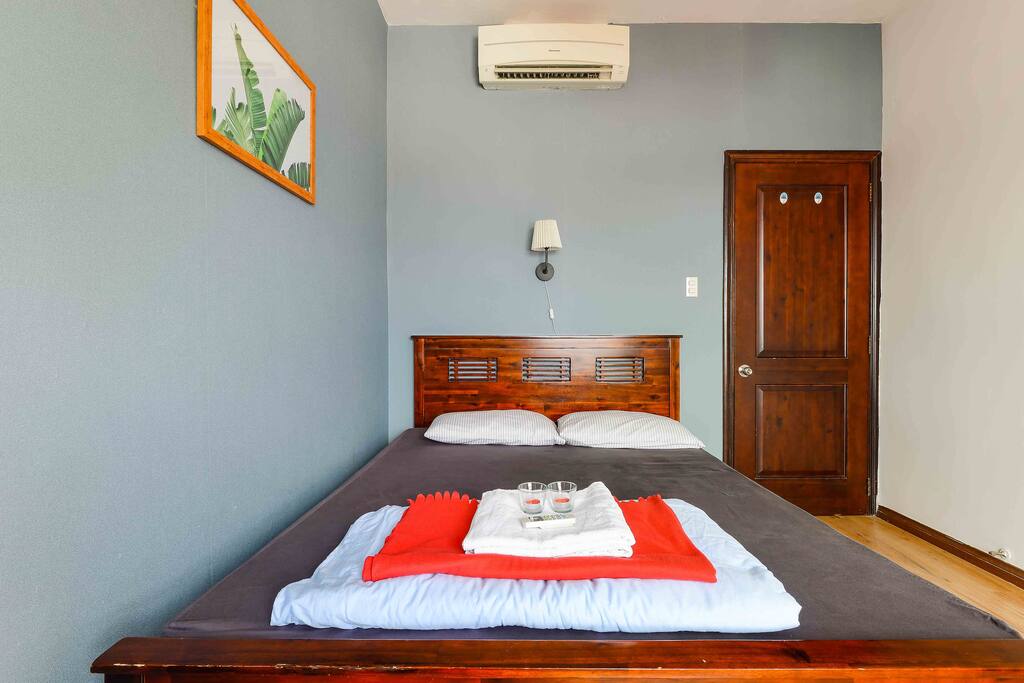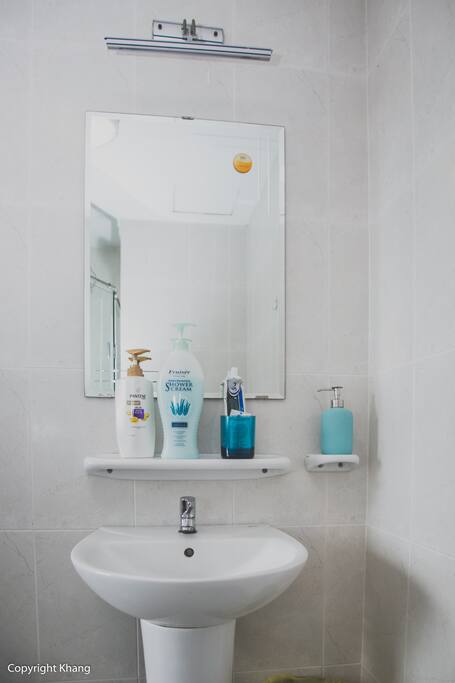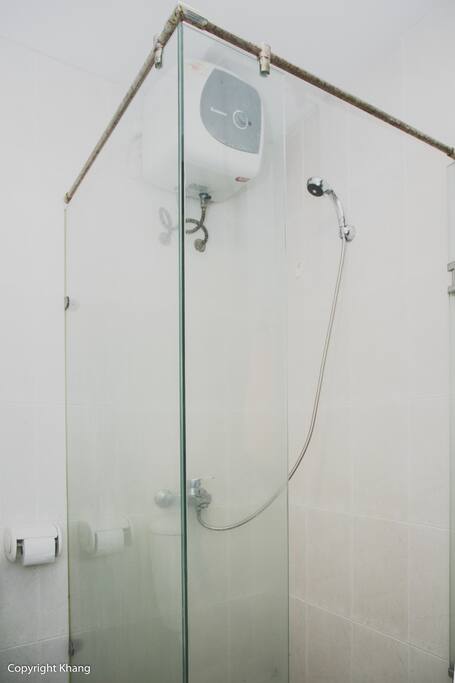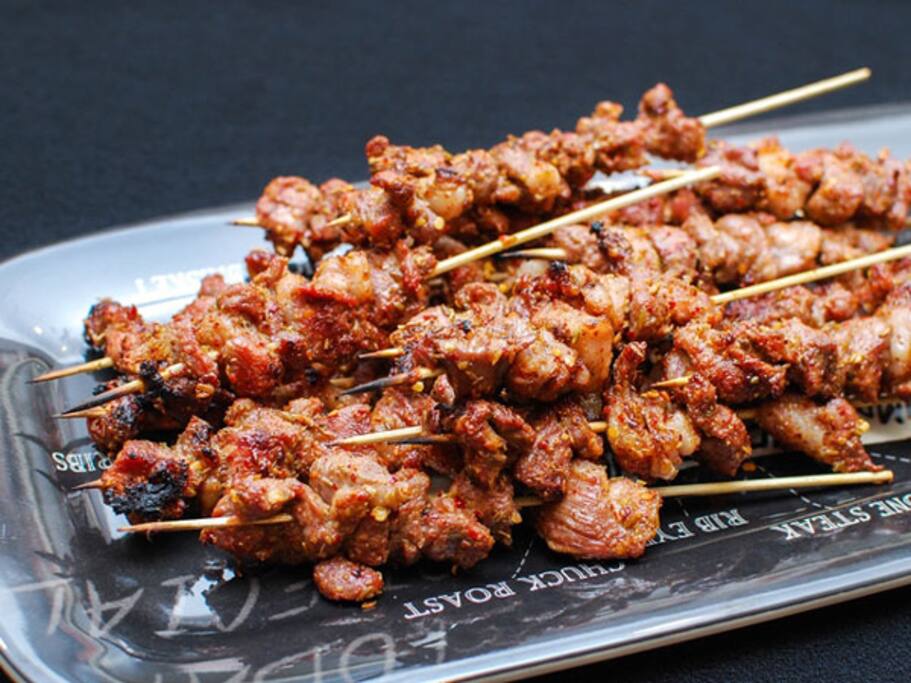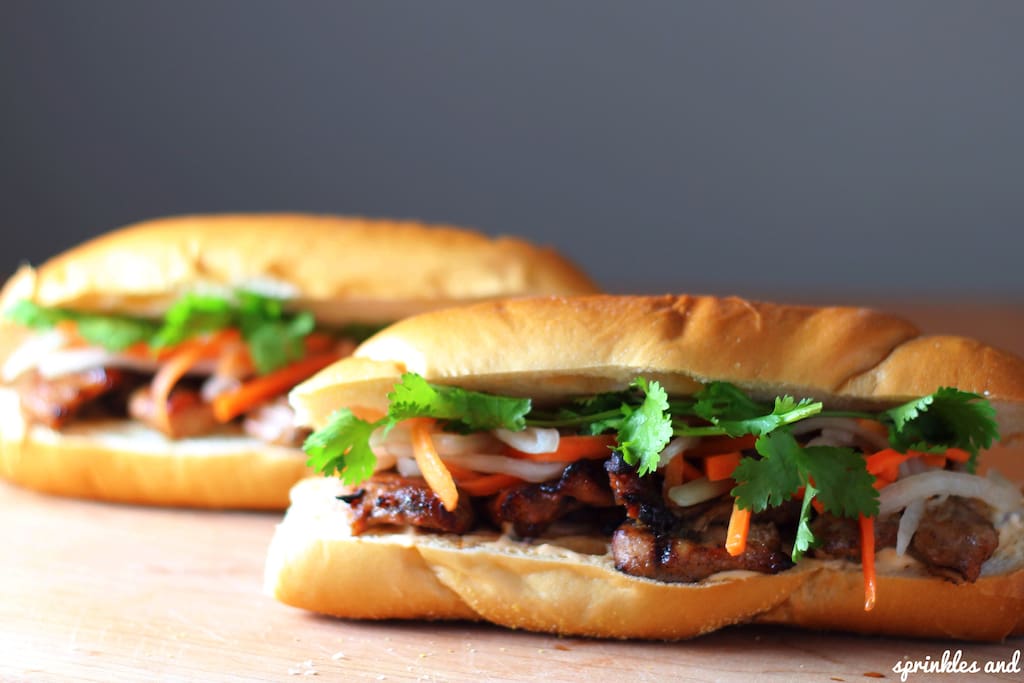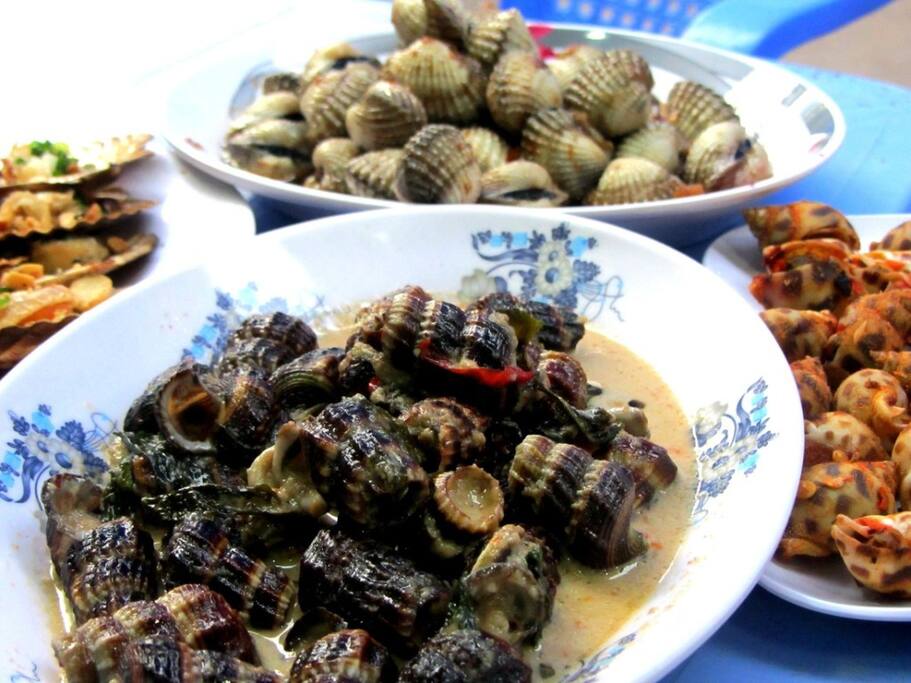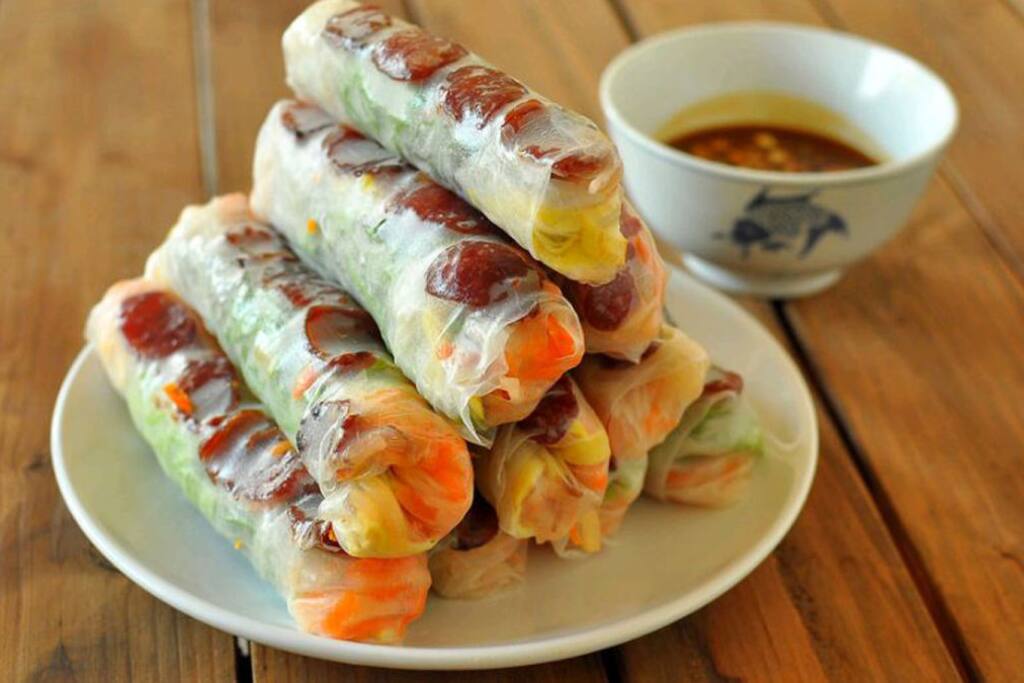 Về phòng này
Welcome to my cozy 2BR flat with an awesome view of Saigon River! Many of my guests left comments that my place is so cozy they didn't want to leave! But don't stay inside when you're in Saigon. My flat is just 10 mins by taxi ($1-2) to city center. With my e-book full of tips from a local, you're fully equipped to explore the city. Make time to have some street food in the neighborhood too!
What's the better way to enjoy your time in Saigon? Book with me soon!
+ located on the 6th floor of the building => save time on the elevator trip but high enough to give you a good view of the city
+ 80m2 apartment with 2 river view bedrooms and 2 bathrooms, cozy living room and kitchen. All rooms have air-conditioners.
+ 2 queen beds and 1 sofa bed in the living room (1.8m long)
+ Fresh sheets and towels provided. Extra sheets are stored in the drawer next to the sofa bed.
+ 40-inch TV in the living room can connect to laptop or internet. Fast wifi access around the house.
+ Kitchen appliances : fridge, microwave oven, toaster, electric kettle, necessary cookware, cutlery and spices
+ Toiletries: shampoos, shower gels and toothpaste, toilet papers, hair dryers
+ Washing machine, laundry rack and detergent are outside on the small balcony. Iron is in cabinet under the microwave.
+ Cleaning equipment
Access to the building is convenient and hassle-free. You don't need a key card or anything to enter. Open entrance and security 24/7.
From the airport, you can either grab a taxi or use public transport to get to the building. Grab/Uber taxis are easy to book. Mai Linh (green taxis) or Vinasun (white with red & green stripes) are also good options. It should cost around $8-10.
Decide to take the bus? Why not? Traveling with buses has never been more convenient. You can choose between these 2 options:
– Take the no.109 (yellow bus) in front of the terminal to the city center, get off at Ham Nghi stop, cross to the other side of the street and take either no.75 or no.20. You need to get off at the 2nd stop after the bus cross over the bridge. Walk straight in the direction of the bus and turn right at the first light. Walk a few more steps and you'll see the building on your right. Cost 1.2$ for the whole trip
– Take no.49 (also yellow bus but smaller). Ask the driver if he can drop you off at my building. If not, ask him to drop you at Ben Thanh market then take a taxi to my place. Cost ~4$ for the whole trip.
When you get to Copac building, you can either call/text me to know that you have arrived and I'll come to meet you or you can easily find your way up.
There are 2 blocks in the building and you should find block B. Use the sidewalk on the left of the building and walk to Zakka Mart (there's a big sign you can't miss it). Turn right at Zakka Mart and walk pass the security guard office to enter a small lobby with lifts. You are now in block B. Take the lift to the 6th floor, exit and turn left. My apt number is 06-B7, right next to the lifts.
I'm available on Airbnb Messenger. Other ways to contact me will be shared once you've booked.
You can really see the daily life of locals in this part of town. Perfect location. Far enough from the touristy areas so less noise, cheaper food but still close enough to walk or take a short taxi ride to major tourist destinations. Convenience stores are all around the building. There's a local market nearby I think would be worth checking out, some stuffs there you have never seen in your life.
For all the food fans out there, look no further. The neighborhood is home to 200+ family restaurants and street food stalls. Just stroll around and try a little bit of everything. I guarantee you won't spend more than $10 for 2 days of food.
If you enjoy a fresh morning walk or to admire the lights of the city at night, head over to the river. Cross the bridge and you're already in the city center with many shops, cafes, restaurants. From there, it's easy to reach tourist spots around District 1.
In case of emergency, the nearest hospital is 1km away at 63 Ben Van Don.
Taxis are easy to book with Grab/Uber or you can find them downstairs in the front of the building. It costs $1.5-2 to Ben Thanh market. You can have the taxi driver drop you off there and start walking around.
Buses stop close to the building and will take you to Ben Thanh market too. Exit the building and turn left. Walk to the traffic light, cross to the other side of the road and turn left. Walk straight until you see the bus stop. You can take no.74 to Ben Thanh market.
If you choose to walk to the city center, it'd take around 30 mins. I will provide paper maps or you can use my electronic guidebook to find directions.
Check in: from 2PM
Check out: at 12PM (please inform me in advance if you would like a late checkout)
This is a residential building so please keep quiet from 10pm – 8am.
You can smoke outside on the small balcony. Please put cigarettes in the ashtray provided.
Parties, pets and prostitutes are not allowed in the apartment.
If you'd like to invite your friends to sleep over, please inform me beforehand the number of guests and copies of their IDs.
Thông tin chính về phòng
Không gian

Chứa : 5

Phòng tắm : 2

Gường : 2

Kiểu giường : Giường nằm

Phòng ngủ : 2

Loại phòng: Toàn bộ nhà / Căn hộ

Không gian được cung cấp:

Giá

Khách thêm : Miễn phí / đêm

Chính sách hủy:

Đến / rời

- Giờ nhận phòng là 14

- Thời gian trả phòng là 12

Yêu cầu:
Không có bài đánh giá nào để hiển thị.